Consumer Complaints and Reviews

Sony 48 inch Bravia smart TV: I purchased this TV on August 17 2014 from the Sony store, and one week later, Sony closed all Sony stores in Canada. I tried to connect to Netflix with no success, many times. For three years I have been calling Sony for help, the last time on July 12, yesterday. They found a record of the warranty many times I called, but yesterday all of a sudden they have no record of my warranty. Very strange how that could happen. I called back to a different service agent, with the same result. I will never purchase a Sony product again and tell all about the service I received. By the way this product was made in MEXICO.

We have a large 75 inch Sony Bravia and are reasonably happy with it. Good picture but needs rebooting every 4 days or so. So we thought we could not go wrong getting a 2nd one for our reception room. In 7 months we used it only twice, on the third time it would not switch on. We reported to Sony who passed the problem to their service subcontractors.
Now, almost 3 weeks later, about 5 to 6 phone calls, one 5 hour period of waiting for a tech who did not show up at the allotted time and the TV is still broke. We are so embarrassed because we were very positive to our friends and family about the TV and one of them, on our recommendation, purchased a Sony Bravia. If anything goes wrong with that TV we will be even more embarrassed if they experience the same problems. It is their only TV and if they have to wait three weeks especially with the weekend footy... This will be our last Sony TV for a while and we will have to tell all those people who we told about our TV about our problems with Sony service!

I purchased the 65" TV from Best Buy in FEB 2017... Since day one I have had issues. Been on with Techs both online and on the phone. TV has poor internet reception to begin with... I fixed that by placing a router closer to it (my Samsung didn't need that). It has pop-up boxes that keep appearing saying Google is not working or some other app is not working, when that happens the TV freezes, the remote will not let you click the box off. You have to restart the TV or hard start again, I have to do this about every other day. Sony will not return the TV or replace it, and Best Buy says I must deal with Sony. Today was the last straw, Netflix kept freezing and I had to hard start it again... And again and again (P.S. I have very fast internet service in the house). Android TV is poor and today I am going out and buying a new 65" Samsung and throwing this TV in the trash. Sony you had your chance!

Purchased Sony TV (XBR-65x930D) in November 2016. Paid Direct Buy to install the television set to make sure it was done correctly. The television set was at the high end of all the televisions available at the time at Best Buy. The picture was incredible so we decided to buy Sony. We decided not to purchase the Best Buy warranty because we were buying a Sony. Approximately 6 months after installing the television set it stopped working. It would not turn on. I contacted customer service. I was told to call back to talk to a technician to troubleshoot the problem.
Our son handled the call since we are not as techno as he is. An e-mail was sent to our son stating "Due to parts/service availability, we will not be able to complete the repairs on your television set. In lieu of repair, we can offer an advance exchange (Replacement)". I contacted the number in the e-mail. I had to give my credit card number before they would deliver a replacement.
I asked Sony about reimbursing me for the installation that I paid Best Buy. (It was approximately $200.00.) I thought they would want to make sure their customer was taken care of since we paid to make sure the television was installed properly. I was told that they would not pay to have the television installed. After this I received another e-mail from Sony, thanking me for contacting Sony. It was confirming what we discussed over the phone. This is where I was told I would be getting a recertified TV and a 90-day warranty. After a long heated conversation with the rep from Sony the 90-day warranty will be added to the remainder of my original warranty. I am so very disappointed in the handling of this situation. I will never purchase another Sony product. I plan on visiting Best Buy to let them know that they are selling an inferior product to their customers. If there is a class action suit brought against Sony, add my name to the list.

We decided to treat ourselves to an up-to-date top of the range Bravia 4K HD TV and naively thought that Sony was the best - and the salesman seemed to believe this was so! We soon encountered problems with delayed switch on and delayed channel change, loss of programme and loss of sound, failure to connect to catch up services, major issues with You-View etc, etc. As 4K, HD, catch-up and Android were all new to us we just thought we were doing something wrong but finally contacted the service company we had paid extra for. They had no idea how to help and we wasted days trying to talk to someone that knew what they were talking about and although they eventually offered a visit no one turned up.
So we contacted Sony and they were even more useless - a total waste of time and breath while they denied having no knowledge of anyone having similar issues (look on the internet I advised!!!). A couple of updates later Sony tried to update the OS but when we tried to install we got a message saying that there was a problem with the update and we should await a revised version. This was finally released about four months later (by which time our guarantee had run out of course) but this was the moment we were waiting for - we thought! All would soon be a ok!!! Laugh!!! After installation some problems went away - but more arrived to replace them - even more hang-ups, delays, loss of picture, etc, etc. We are going to throw this 15 month old TV out and get another but Sony won't get a look in. Any credibility the brand once had has been blown away for us, our family and friends...
How do I know I can trust these reviews about Sony TVs?
823,111 reviews on ConsumerAffairs are verified.
We require contact information to ensure our reviewers are real.
We use intelligent software that helps us maintain the integrity of reviews.
Our moderators read all reviews to verify quality and helpfulness.
For more information about reviews on ConsumerAffairs.com please visit our FAQ.

I purchased a SONY BRAVIA 60 Inch smart TV model KDL60W610B on August 15, 2016. The TV stopped working May 25, 2017. The TV wouldn't turn on and a red LED indicator light kept flashing at the bottom of the screen. I looked the potential issues in the troubleshooting section of the manual that came with the TV. I performed all the steps in the manual but the issue was not resolved. Was then advised to contact SONY Customer Support.
I went to the appropriate area of the website and was ultimately computer 'chatting' with a Customer Service Rep. The Rep had me repeat the procedures I had already performed with the same result. Was directed to call SONY Customer Support. Was on the phone for 45 minutes with this SONY rep and went through the same disconnect procedures for the third time. Eventually was told that defective TV would be replaced.
I was told to email pictures of the full front view of the TV, the model information on back of the TV, the red LED indicator light at mid-blink, and the proof of purchase receipt. The Rep advised me that the defective TV would be replaced by a refurbished TV which I thought was unfair. The Rep then asked for my credit card info in case the defective TV was not sent back to SONY. The Rep asked me if I still had the box this 60 inch TV had come in to which I responded "Of course not". If the TV was not shipped back when the replacement was delivered I was told I would be charged for the replacement TV. I was furious by now and told the Rep that I would not give out my credit card information.
Finally I was told that as an alternative when the refurbished TV was delivered I was required to be home so that the defective TV could be taken by the delivery company at the same time. During this telephone exchange I learned that even though I purchased a three year extended warranty SONY was only responsible for one year. Years two and three were Walmart's problem. I was also told that even though I would be given a refurbished TV that SONY would not extend the original one year they were responsible for. I was finally contacted by the delivery company was told that a new TV would be delivered between 8AM and 8PM on June 7, 2017. I would much rather have a refund so I could buy another brand because I will never again purchase any SONY electronics.

I purchased the Bravia 50 inch in BestBuy. The TV no longer worked. The TV lost a color a half screen after 1 year. The picture stick together. I've called SONY customer service several times. I cannot contact the customer service. They told that they will call back. I wait a long time but no people call back. I do not recommend to buy SONY again. Bad service, bad quality. I loved SONY TV thirty years before but now I never buy SONY product again. Now the TV product is very bad quality, bad service.

Here is a letter that I sent to the CEO explaining my dissatisfaction - at no time have Sony offered to come and look at the problem first hand. They always repeat that this is within tolerance. I made a video of the problem which can be seen at **. The Sony user forum has instances of other people with the same problem.
As a loyal customer of Sony equipment, it is with regret that my most recent purchase will be my last. Over the years (40 or more) I have owned Sony Audio equipment, a Vaio laptop and 3 Bravia Televisions. It is the last one that has made up my mind to look elsewhere in the future. The set in question is a KD49X8309CBU which I purchased from the Sony Centre in Milton Keynes in September 2016. I chose it for many reasons including: Larger screen to assist both my wife's and my own ability to read on-screen text, Added quality of picture that 4K promises, Android for the flexibility, Previous Sony experience, 5 year warranty.
Generally the TV does what it promises, however after a few weeks I became aware of a vertical banding issue particularly in green backgrounds of sporting events such as football and snooker. As the cameras pan from side to side the banding has become very distracting. Regular live TV and films etc do not suffer from this effect as the background is rarely static and therefore the banding is not noticed.
I contacted Sony support and was given reference number ** followed by telephone advice to perform various picture setting adjustments. None of these helped and I was then advised to perform a factory reset. This did not improve either. I was asked to send an image to support showing the problem and was informed that the set is within tolerance. By making further adjustments to the picture settings I have been living with the problem ever since.
Recently I had a Sky engineer attend on a support call and he remarked firstly on the good picture and then he noticed the banding and said that once seen he would have trouble living with that. Another visitor in seeing this told me that he was in the market for a new 4K TV and based on what he saw would not be looking at Sony. He purchased a Samsung 4K which has a very clean picture.
I contacted Sony Support again via Facebook and again was asked to supply an image. I did better than that and supplied a video of a green JPG image which clearly shows the banding. Again your support staff have advised that the banding is within tolerance. I have asked for how the tolerance is measured but this information seems to be difficult to supply.
When I purchased the TV the Sony Centre had this model on display (in showroom demo mode) and after quite a long informative discussion with the salesperson, we agreed to purchase one. Had the salesman told me that the specifications included banding within tolerance, I think I would have taken time to think about it and perhaps research the problem.
I have since researched the problem on various user forums and it appears to be quite a common problem with this range of TVs and there seems to be a mix of experiences where Sony have either replaced the set with a similar model that has no banding or has advised their customers that there is nothing they can do. I do receive regular emails from Sony advising me of the latest products which include 4K TVs, each one claiming to be the best in picture quality. Never once have I seen any information on how to negate vertical banding.
On the plus side, your support staff have been polite and have done all they are capable of, and the TV is good in all other aspects. However, this experience has made me think long and hard about my next purchase, which will be some time off as I am stuck with this problem for quite a few years now. I find this disappointing as Sony has always had such a good reputation and image and trust that you accept these comments as constructive criticism.

We bought a TV. Worked fine for 8 months. Screen started doing this weird pixelization thing. Best Buy said they only honor warranties purchased from Best Buy so we'd have to contact Sony. Two hours on the phone with Sony. Lots of waiting on hold, sending pictures. Two days later. A call. This is not covered by warranty. They would not let us talk to any supervisors or consumer relations people. They gave us a name of a service center. We called. That number was disconnected. We told them we were going to complain to BBB and other consumer groups. They reiterated that they had plenty of customers anyway. I can provide copies of the receipts etc. if needed.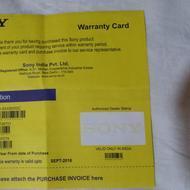 I purchased Sony 4k Android TV 55" and sound system together in 2016. Previously I had LG 3d TV which was working good from last 5 years. I purchased Sony 55 4k for Rs 2 lacs 84000. It's a worst led TV. I face frequently problem of picture tube and sound system. I frequently made a complaint on toll free number but no service I got. The most worst company in world is Sony, they do not have after sale service to the customer and their representative are arrogants. The biggest mistake of mine is to buy Sony Product. Compare to sales and service with LG the Sony is sadak cheap company. I never buy Sony product in future. It's a hopeless company.

They did not resolve any issues I had with a Sony TV I purchased 7/1/2016 and died completely 4/17/17. 55" LED 4K Ultra TV Model: XBR55X930D. They dissolved my warranty because I had the Geek Squad from Best Buy (who are authorized to work on their piece of crap TV) saying I should have called them and they would send out their repairman. I said, "OK send one out to me". Then they said they don't do that??? I tried to get this TV fixed or replaced since 4/7/17 until 5/2/17. I would advise consumers NOT to do any business with this company. The worst experience I have EVER had as a consumer and would NOT recommend any Sony products to anyone.

Sony 65" 4K Ultra High Definition TV ***$1,700 piece of junk*** - This television constantly loses WiFi connection. I have called tech support over 10X. Just to have the problem return in a few weeks. Television once became nonfunctional during a Super Bowl party. Tech support in Malaysia or Philippines. Polite, but not knowledgeably, just reading a script!!! Beautiful picture when it works. Constantly have to reset television dumping cache. Then constantly have to reload Apps. Problems started within a few weeks of buying. Sony never sent repair tech as twice promised. Warranty expired yesterday and television not working again. Do Not Buy this television unless you like frustration.

Last Dec I purchased a Sony xbr65x930d 4k TV. About 2 weeks ago the tv quit working. It wouldn't turn on. I contacted Sony about it seeing as how it is still under warranty. They sent out a repair guy and he was unable to repair it. Ok. Sony tells me they will replace the tv but the model they are offering is a step down from the one I purchased. They are offering the xbr65x900e... stating that my model isn't being made anymore.
Well guess what, after some research they are still making my model it is just redesignated as a xbr65x930e instead of my xbr65x930d... I pointed this out to Sony customer service and the fact that the tv they are offering is a step down (xbr65x900e) and their answer is "That's what Sony considers a replacement". After further discussion with multiple people they have said that's it. Take it or leave it. So I'm screwed. I paid for their highest end tv and am stuck with the cheaper stepped down model. Never again will I buy from Sony. I highly recommend you don't either.

I purchased this Bravia 50' 4K TV at the end of December 2016, then in the middle of April the TV no longer worked - just didn't turn on one day. I've called SONY customer service several times. Their first solution, after running a diagnostic, that it needed repair and the part was being ordered. A few days later, they called back to say that the part is out of stock and will take long to arrive so the next best solution was to offer me a refurbished, re-certified television. I escalated the issue to customer relations, but they constantly apologized and kept reading policies to me like moronic robots. It's absolutely ridiculous that a brand new TV and less than 4 months of the purchase date has suddenly stopped working and the only solution is to provide a mediocre, "refurbished" (someone else's garbage) TV!!
After tiring me out, I agreed to receive their secondhand litter, they had the nerve to ask me for my credit card number to ensure that I return the dead television that I have in my possession. I absolutely did not provide them with it and they said they have to go another route. I'm now waiting with bated breath for this "new and improved" TV to arrive! It's unfortunate that we live in world where these big companies can get away with this kind of treatment of their consumer.

Waste of money. Total lack of support: Problems from the 1st month. Smart Tv/Android TV apps giving error codes. I called Sony Support 4 times. Created an event log but technician said the problems with software would be resolved with future updates. Each update was worse. I kept calling and they told me that I needed to just keep rebooting the TV in order to get it to work, and that there is nothing else that they could do until further updates resolve the issues. We were rebooting on a daily basis.
Finally some of the resolution options no longer worked and the TV became nearly unusable. When I called back they told me that the warranty had run out. I pointed out that I had a previous history of issues and was told they would be addressed. They found the history but told me that there was nothing they intended to do about it. I could call some outside repair company and pay to get it repaired. I feel like they deliberately ran down the warranty clock because they had so many issues with their smart TV software. Sony support and subsequent appeal to Customer Relations did nothing. Do not buy a Sony TV! I wish someone had warned me.

So to start, a $6,000 (USD) TV Xbr-65x930c should not fail 4 times in a 1 year period. I bought a 65" 930c from a well known large retailer with the expectation (and sales associates assurance) it would last 5 years or 100,000 hours. The TV didn't make it 100 hours before it failed. Sony actually sent a tech and validated the latest failure and in the process of this validation the warranty expired. They had the gall to tell me they were not going to offer any assistance to repair or replace. Sony customer support and service is an absolute joke. They use deceptive sales techniques and with their in store sales reps, they state the anticipated longevity of their products which in IL is constitutes an implied warranty and should then extend their factory warranty to 4 years.
A class action suit should be filed to address and punish any company actively and WILLFULLY HARMING customers. Sony issues software updates and destroys customers property knowingly and willfully, knowing the updates are prone to DAMAGE the hardware components. Sony is nothing more than a rapist of the wallet engaged in flat out victimization. BUYER BEWARE!!!

Purchased a Sony 4G 2016 TV on November 20 2016 at Best Buy. Three days after setting up the TV it started having all sorts of problems, shutting off by itself, or blaster not working, running apps slow, sometimes it would have a locked screen. After calling Sony technical support 65 times in 3 months, getting the phone hung up on me 7 times the TV finally had a locked screen. Sony level 2 tech support finally had to send a service man to the house to replace the logic board. Sony took 10 days to get the part and another 3 day to schedule a home repair. After installing a new logic board service man had to load new software and forgot his computer? I agreed to let him use my computer on a memory stick 1.2 g.

We have purchased the Sony Bravia LED TV 43 Inch 800C TV just 1 Year 3 months ago and now it is having problem that it is not working and rebooting every time. After 2 days a Engineer visited and cannot resolve the problem and they are telling that the board is damaged. I don't know that Sony also provides this type of quality. It costs me INR 65,000 from reliance digital Benachity Durgapur. Please resolve my problem. Expected Good quality product from Sony as always. Thanks.

I buy Sony Bravia 32 inch full HD TV... It was face the problem about restarting... Sony company service center give me 3500 hrs. estimate for repairing... Then after 2 days they was gives 12500 hrs. estimate for repairing because they have no small parts available to change... and told me to change whole panel. They also told that "we dont repair small parts... only change the major parts." So that we have to bear large amount for small issue. Never buy this company product.

We purchased a Sony Bravia 70 inch TV by Sony KDL-70W850B in July 2014. It stopped turning on and the red signal light stayed on. We did what was suggested, unplugging, rebooting still our TV wouldn't turn on. I went online only to find out that I wasn't the only person who bought a Bravia TV from Sony with this problem. When we spoke to Sony, they told us that it's out of warranty and we were on our own. Then I went online and found out that Sony had lost a class action lawsuit on the Bravia TVs. So when we were talking to Sony, they already knew about this problem. We now have to pay several hundred dollars to have someone come to the house to repair the TV. This is a huge expense for anyone to have to pay for. This was an expensive TV that should have lasted years. We bought this TV on 7/7/14 from Ra-Lin in Syracuse, NY.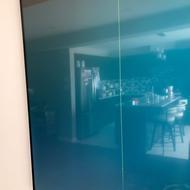 A year after purchase (65" 4K Ultra HD TV XBR65X900C) - the LED panel shows a very visible bright vertical line and a horizontal line. Factory reset did not work and Sony Tier 1 support says that TV is just out of warranty period and they cannot assist. I feel like I've been robbed of my $4000 investment on the SONY TV. The tv and the technology is great. But tons of problems with the panel completely irresponsive IR Touchpad and various other light adjusting color issues.
The unit was purchased 14 months ago. I did not purchase any extra warranty coverage from Best Buy having strong faith on Sony products! I called up customer support and they mentioned since the TV was out of warranty - I would have to take it in to an authorized support office near to my city. So I called the support team and they let me know upon inspection that the unit would need to be replaced! How crazy is that such a big company would not even stand by their product even though the warranty period just ended.

My Sony Bravia flat screen hasn't had any problems. Has 4 HDMI inputs. It's 46" due to my small condo, however, everyone comments it looks like 50-55" as it is attached to the wall. The HD is clear and sharp! I have had this TV over 7 years. There have been so many changes in today's TV's and my TV is holding its own. I'm very happy with it. Sony Bravia is great!

Got it on sale. Replaced large CRT. Tried several other, too much judder at 240HZ good picture. It's a kick up all the time but like the picture stability. No problems with this tv except maybe needs a speaker replacement in the future and that repair I was told about $100 to $150 no big deal. When volume up high it gets distorted sometimes like there is some kind of fissure in the speakers. I don't know if they are a cone type or totally digital. But for the most part the tv sounds fine.

I bought this big screen tv about 10 yrs ago and it's never given me any problems and the picture is very clear. At that time 50 inch screens were expensive but it certainly is worth every penny. The quality is very high in terms of picture quality and technical features.

The television has a great clear picture and easy to use and set up. It is narrow and light. The entire front of the television is the screen and fits next to side by side cabinets. Its as if the T.V. is part of the furniture. The remotes are narrow and can be concealed in a small box that fits on my side table. My only negative is that the remote doesn't operate the Comcast box. So I'm forced to use separate remotes. I wish it lit up like the Comcast remote. It's Very difficult to read or see the buttons that operate the remote.

In January 2016 I bought a Sony KDL 450 C TV because it had decent reviews but only after 3 months a white shadow appeared on the left side of the screen. I called Sony customer service and they asked me to send them a black/menu picture through email. Actually I sent them 3 pictures showing the white shadow. Sony technical department answer was that based on the pictures the TV works as it should. I called them letting them know that it is impossible. So I took the TV at the local Sony service partner where they said they need to change the TV because the display is faulty. Ok, after one week Sony service exchanged the TV to a factory new TV as they stated.
The TV was nothing but factory new. It was a far worse one that had 7 bad pixels and scratches all over. So I took it back next day. After another two weeks I received a decent TV but 7 months older and different series. That said Sony under warranty exchanges your TV to factory rebuilt one from used parts. Basically the factory where these TVs are repaired is a chop shop. The TV you get is somebody else's repaired TV and has nothing to do with...NEW. When I called Sony Customer Service they actually refused to help me even when the TV was at their repair center telling me that they can only help if I have the TV. So Sony means nothing today. Is just another dying brand with no real factory warranty!!!

We're on our second Sony Bravia TV. We moved the older 46" TV, purchased in 2010, to the bedroom when we bought the new Sony Bravia LCD 60" smart TV in 2014. It was not purchased at a big box store. We did purchase the extended warranty with both TVs but never had to use it. One of the main reasons we bought the Sony Bravia was the sound is very good without adding a sound bar. The color and sharpness is good, too. The other reason, Sony was more reasonably priced. We now want a 70-75" TV for the living room and will move the 60" TV to the bedroom when that time comes.

We have a smart TV that looks cool. We purchase the curved TV but I don't really see any need or advantage of the curve. It costs more money and doesn't do anything except look nice.

The Sony TV set we bought was priced and sized right. While it wasn't top of the line, it looks great and performs up to our expectations.

Love the TV but cannot get the screen size regulated. When I try to adjust the screen size it doesn't fit the screen. If it fits the screen you can't see the whole picture. If you get the picture to fit the screen there are black lines on the top and bottom.
Company Name:

Sony TVs

Year Founded:

1946

Address:

550 Madison Avenue

City:

New York

State/Province:

NY

Postal Code:

10022

Country:

United States

Website:

http://www.sony.com/