Consumer Complaints and Reviews

We have purchased the Sony Bravia LED TV 43 Inch 800C TV just 1 Year 3 months ago and now it is having problem that it is not working and rebooting every time. After 2 days a Engineer visited and cannot resolve the problem and they are telling that the board is damaged. I don't know that Sony also provides this type of quality. It costs me INR 65,000 from reliance digital Benachity Durgapur. Please resolve my problem. Expected Good quality product from Sony as always. Thanks.

I buy Sony Bravia 32 inch full HD TV... It was face the problem about restarting... Sony company service center give me 3500 hrs. estimate for repairing... Then after 2 days they was gives 12500 hrs. estimate for repairing because they have no small parts available to change... and told me to change whole panel. They also told that "we dont repair small parts... only change the major parts." So that we have to bear large amount for small issue. Never buy this company product.

We purchased a Sony Bravia 70 inch TV by Sony KDL-70W850B in July 2014. It stopped turning on and the red signal light stayed on. We did what was suggested, unplugging, rebooting still our TV wouldn't turn on. I went online only to find out that I wasn't the only person who bought a Bravia TV from Sony with this problem. When we spoke to Sony, they told us that it's out of warranty and we were on our own. Then I went online and found out that Sony had lost a class action lawsuit on the Bravia TVs. So when we were talking to Sony, they already knew about this problem. We now have to pay several hundred dollars to have someone come to the house to repair the TV. This is a huge expense for anyone to have to pay for. This was an expensive TV that should have lasted years. We bought this TV on 7/7/14 from Ra-Lin in Syracuse, NY.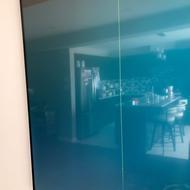 A year after purchase (65" 4K Ultra HD TV XBR65X900C) - the LED panel shows a very visible bright vertical line and a horizontal line. Factory reset did not work and Sony Tier 1 support says that TV is just out of warranty period and they cannot assist. I feel like I've been robbed of my $4000 investment on the SONY TV. The tv and the technology is great. But tons of problems with the panel completely irresponsive IR Touchpad and various other light adjusting color issues.
The unit was purchased 14 months ago. I did not purchase any extra warranty coverage from Best Buy having strong faith on Sony products! I called up customer support and they mentioned since the TV was out of warranty - I would have to take it in to an authorized support office near to my city. So I called the support team and they let me know upon inspection that the unit would need to be replaced! How crazy is that such a big company would not even stand by their product even though the warranty period just ended.

In January 2016 I bought a Sony KDL 450 C TV because it had decent reviews but only after 3 months a white shadow appeared on the left side of the screen. I called Sony customer service and they asked me to send them a black/menu picture through email. Actually I sent them 3 pictures showing the white shadow. Sony technical department answer was that based on the pictures the TV works as it should. I called them letting them know that it is impossible. So I took the TV at the local Sony service partner where they said they need to change the TV because the display is faulty. Ok, after one week Sony service exchanged the TV to a factory new TV as they stated.
The TV was nothing but factory new. It was a far worse one that had 7 bad pixels and scratches all over. So I took it back next day. After another two weeks I received a decent TV but 7 months older and different series. That said Sony under warranty exchanges your TV to factory rebuilt one from used parts. Basically the factory where these TVs are repaired is a chop shop. The TV you get is somebody else's repaired TV and has nothing to do with...NEW. When I called Sony Customer Service they actually refused to help me even when the TV was at their repair center telling me that they can only help if I have the TV. So Sony means nothing today. Is just another dying brand with no real factory warranty!!!
How do I know I can trust these reviews about Sony TVs?
719,335 reviews on ConsumerAffairs are verified.
We require contact information to ensure our reviewers are real.
We use intelligent software that helps us maintain the integrity of reviews.
Our moderators read all reviews to verify quality and helpfulness.
For more information about reviews on ConsumerAffairs.com please visit our FAQ.

Sony xbr-930c, after recent android update - NOTHING BUT PROBLEMS, as follows, antsc channel input service not responding, Leanback launcher not responding, program guide not working, and many other numerous INCOHERENT error messages - including shutdown, basically the ANDROID SYSTEM going HAYWIRE!!! Sony Refuses to help. ANYONE LOOKING TO START CLASS Action suit, as we will need enough people to afford lawyers.

I own a Sony Bravia Model No KLV32BX350 LCD TV purchased on April 2013. After 3 years 6 months of usage the picture quality drastically came down with dual pictures and green color. I approached one of the authorized service stations at Dhaka Sony Rangs (Banglamotor). Without inspecting the TV properly they advised the panel replacement of the TV which costs around Rs 16000 to close to 50% of the cost of TV. They are not even bothered to give me the reason for the damage whether it is because of any error from my side or it is a manufacturing/technical problem. Their attitude is so adamant like I don't have any choice but to pay them the money or throw away your LCD. :-(
I felt like I did the biggest mistake in my life trusting well-known brand like Sony which have a lifespan of only 3 years 6 months. Please advise with this mind sir why should I invest more 16,000 in Sony or why shouldn't I add another 10,000 to get another TV (maybe a lesser branded...) Because I am not seeing any advantage in being with Sony anymore neither technical advantage nor better customer service. Shame on you guys... An unsatisfied customer.

I bought a SONY Bravia TV in September 2015. It is the worst TV I have ever owned. The "Smart" operating system comes up with some new problem every day until the Android updates totally destroy the entire TV. I called customer service and their answer was my TV is no longer under warranty. Yet it was rendered utterly useless by one of SONY's own Android updates. Once that warranty runs out I guess they figure they have the right to tell you it's your problem even though they broke the TV with an update that was installed after the warranty had run out.
Solution! Buy a ROKU put it in an HDMI input and have a much better TV than it ever was before. These TVs work much better with ROKU as far as I am concerned and none of the endless, mindless problems. If you have a SONY Playstation get rid of it and switch to the Microsoft X-Box. I can't believe I would recommend Microsoft for anything but they are way better than what SONY has become. I think they are milking their reputation for quality with absolute crap defective software across the board. Just a humble old man's opinion. How do you like those apples Rajib?

I bought a new SONY HD TV in 2015 which stopped working 8 months later. SONY replaced the TV with another TV which also broke down after less than a year as well. I noticed that the replacement TV they sent was not a new TV, it was a used TV. When I called SONY they would do nothing about this as they claim the used TV was only good for 90 days. People should be aware that SONY does not replace its TVs with new TVs when they break down during the warranty. You get a used TV with a short warranty. I will certainly never buy another SONY product. If I had known this was their warranty policy I would have bought a different brand.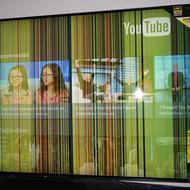 I think Sony is only cashing in on its reputation. The delivery guy who just delivered my second replacement for XBR65X930D 4K in 9 months said Sony quality has gone down drastically in the past 2 years. The guy said they are replacing Sony televisions everyday since last year. I bought Sony XBR65X930D in April last year (2016). Within 3 months two horizontal white lines started appearing on the screen end to end. I called up the store. Within seconds they agreed to replace the TV as if they knew it was going to fail. The replacement TV got delivered in August.
Again on Jan 10th this year (2017) the panel failed displaying vertical colored lines all over the screen. I called up Sony they asked me to send photographs and immediately arranged to send a replacement TV within 15 days. As if Sony knows that these problems are going to occur. Also I was strongly told that I will not get any extension to my warranty period. So now I am stuck with the original 1 year warranty with only three months to go and I have my second replacement which I don't know when it will fail. Sony TV's panels are of worst quality. DON'T BUY SONY ANYMORE. If you do don't forget to get an extended warranty for at least additional 2 years.

I purchased a $5000 home 75 inch TV and sound bar theatre system installed on 12-22-2015 by Best Buy with a 4 year extended warranty. I called the installer Best Buy to see why the unit sound was crackling In 11-05-16. The BB staff came out and said that the speakers were blown in the sound bar. They stated they couldn't do the repairs for the sound bar at my home but did remove it for me to take it to the store myself to have it repaired. The repair company Best Buy Depot called me and said the unit was not the problem but could possibly be the HDMI cable that came with the sound bar or TV HDMI inlet. When I asked the BB at Geek office they said, "You would have to ask the Sony people for the cord."
The cord was under warranty when they were called out originally but the lack of the repair staff to resolve the issue in November on the first call by BB a Sony Rep they told me the $20 HDMI cable wasn't covered because the sound bar wasn't under warranty by Sony after the one year warranty even though the problem existed before expiration was reported to BB on a $5000 entertainment center.
It's sad that the electronic industry is screwing the customers in this country nowadays. My last Sony lasted and is still in use 17 years after purchase and we still like this one. A simple gesture to send a $20 piece of wire would of prevented this review. Especially if the warranty dept would of understood this was a issue way before it was out of warranty.

I was looking to upgrade my 46 inch Sony to a 60 inch. I decided to go with the 60EX645 around April 2013. Being a Sony, and all my other Sony TVs were rock solid, I did not purchase the service agreement for repairs. About 2015, I noticed a Horizontal line down the screen. I changed all my HDMI cables and also had Comcast replace their box. The line continued. This month, I called Sony support and was told there was nothing they can do. After reading all the reviews, I see that I am not alone in having a defective LCD panel. I think Sony should provide a nonchargeable repair or worst case help with repair cost. I am starting to rethink purchasing a Sony 65 in 4K due to faulty parts.

Sony 65" 4k Model XBR-65X900C - Two weeks before my 1 year warranty came up my tv started rebooting by itself in the middle of a movie. Since I bought the TV at Best Buy and purchased an extended warranty I went to the store. The store representative said I would have to call Geek Squad. Note, not once did they say to call Sony direct since I was still under the 1 year warranty. They have come out to my house 4 times. Every time they claim another reset should solve the issue. I decided to call Sony to ask them for help since one of their in store representatives assisted with purchasing this particular tv. "Top of the line they said".
Then contacted Sony to the following number; 1-866-766-9272, spoke with Frank. Told Frank my story, he proceeded to walk me through a software update. I explained to him I could not. The internal wireless card does not work. He then said he could not help me. Okay let's back up, he starts to help me and then says he can't. I ask him if he is a Tier 1 or Tier 2 help desk technician. He says he is a Tier 1 technician. I ask him to escalate my call to Tier 2, he says he can't. I ask him for and escalation phone number so I can plead my case, he says there's is no number and no one can help me. So now I have a $2499.99 (black Friday sale price) TV that I cannot watch a full program on. Both Sony and Geek Squad keep giving me the runaround.

Just called to ask how to play music from iPad as it did not work by just putting the iPad into the HDMI slots. Nightmare. One rep hung up on me. The next one just decided to email a very unspecific technical instruction that made no sense. It's not a TV that is user-friendly. No wonder they are not selling as many TVs as they used to. Samsung and LG have way surpassed them. Don't waste your money. Great TVs if and when they work.

SONY KDL32W600D 32" TV - I bought this TV at Best Buy in August 2016. TV worked fine until this morning. I had purchased an extended warranty at Best Buy so I called the Geek Squad for support. After 3 different transfers I was told that as the TV was still under warranty so I had to deal with Sony. The agent transferred me to Sony but to repairs not support. After some time on hold I spoke to a man from South America who had great difficulty communicating with me. After 30 minutes I was transferred to another more senior tech person who had me do all the same things as the other guy plus a few more without resolving the problem. I had asked at the beginning for a tech support house call but was denied. Finally the second guy said that it was clear that my TV was not going to work so as it was cheap I.e. under $500 they would replace it. The order would take 7-10 days. I could not go back to Best Buy to get another one. They had to ship it to me.
As it turns out I am going south for 2 months so I would not be here when it would arrive. I asked to delay the shipping until the end of March when I would be back. Alas this request was too complicated for Sony to handle. The only option was for me to call them in 2 months when I return to go through the story again and get them to refer to my file and then they would order the TV for me. I wasted 90 minutes today and I suspect will have to waste another considerable amount of time in March to get the TV replacement. Sony clearly does not value its customers time. I should have bought from a different company.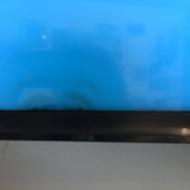 I purchased a Sony Bravia KDL-W600D in July 2017. It had dark semi-circular blemishes at the top of the screen (about ~ 10 sq inches), received a replacement (KDL-W650D). That TV randomly shut down of its own accord. Sent back and got a replacement. The replacement has dark semi-circular blemishes (about ~ 8 sq inches), so that is being sent back for a same model replacement. I.e. I have now had three malfunctioning "new" Sony TVs in the past 6 months, and am awaiting a fourth. This is in stark contrast to a Sony Bravia TV that has functioned beautifully for the past 13 years. Quite frankly, I feel Sony should refund me the original purchase price so that I can purchase a reliable brand.
UPDATED ON 01/24/2017: I have now had 4 replacement TVs, 1st one screen blemished, second one randomly turned off, 3rd had blemish on screen, 4th one was totally smashed up. After much time on hold and many phone calls, managed to get a refund on the purchase price however they would not cover the tax, therefore I am down $40, compounded by this endless replacements. Then I had to fight with them to get them to send a box to return the final replacement for a refund, which will take from 6-8 weeks. I am being punished for buying one of their CRAP TVs. I am never buying another Sony product and advise you to do same, otherwise all the best.

I made called to a Sony customer care number at 18001037799. One lady received my call and as I am not clearly audible to her, instead of pleasing me she scolded as I am working under her. As a nice customer I didn't react and going to a network area continue to deliver my problem. But after this also she's having enough of ego, she's talking in a same way. Then after I want to complain for her I did a live chat with one man named "Gagandeep **." Instead of delivering my concern he took mine information and closed the chat... This ridiculous type of customer service provided by SONY I never expect...!!

I purchased a sony XBR 75x850c 4k 3D ultra TV September 2015. It was installed November 2015 by the recommended agent with new accessories. I was referred to a specific cable carrier that offered services to accommodate all of the features of the unit. After multiple attempts and trouble shooting with Sony customer service the unit would not function as described. I was told the problem was with my cable carrier or my receiver. DirecTV had their installation technician with a supervisor verify that all HDMI cables were compatible (ultra 4k) and connected to the correct inputs. The TV failed to operate in its illustrated function (4k) instead notifications continued to display "this TV does not support 4k service".
The default was then directed to my receiver (Onkyo tx nr 3030) which was recommended for this TV. Onkyo tech service failed at every attempt to find fault in the unit from trouble shooting and recommended I send it in which I did twice, at this point the TV is rapidly losing its functions. Sony customer service told me I couldn't expect a full functioning unit. A software update was completed that was currently in process for this specific model and they couldn't tell me exactly when that would be. There was a notification on the TV indicating software update would be initiated after 12/2016.
I called customer service 01/04/2017 inquiring about the update and they requested proof of purchase, I received an email confirming receipt of proof of purchase when I called to follow up in search of an anticipated time frame of this alleged system update. I was told to send the unit to a service center and since the warranty by now had expired they would participate in the cost of repairs. The TV never functioned properly after installation nor was it referred to go to service after trouble shooting and tech service was unsuccessful, nor was a Sony tech sent out for an evaluation.
After speaking with the service repair center and conducting over the phone trouble shooting he immediately determined that my HDMI control board was bad for starters which would prohibit 4k functions that was unsuccessfully attempted after installation and the part was extremely expensive. He also informed me that Sony has never (with his company) done a warranty claim on a HDMI control board. They would exchange the unit which suggest that there have been multiple HDMI control board issues with this model. Research confirms that HDMI control boards have no history with early issues on other models.
This unit has been discontinued. I was further told by the sales man this was a 75" TV as I requested however the receipt I was sent from Best Buy 7600 cicero, Il 02/02/2016 indicates 70". In an attempt to add my receipt I get a "file type not allowed " error message. The order number is not identified on my receipt only the delivery order number. I am limited to forwarding the receipt via email. I welcome any response and appreciate any direction offered.

Terrible customer service. I have supplied them with all the information they requested and pictures of the wrong supplied touchpad remote that was in the sealed tv box and a bill of sale and they refuse to send me the correct part I paid for. Totally unacceptable and will never purchase another Sony product.

Sony Bravia XBR55X930D Ultra 4K TV - Lines on screen. After only 7 days I started seeing lines on the bottom of the screen. After 2 weeks it only got worse. Sony is replacing the TV but here is my take, after reading all of the negative reviews on this TV why isn't someone filing a class action lawsuit against Sony? I didn't buy the LG because of the open boxes (returns) I saw on the showroom floor. I asked the sales rep who made the most reliable TV and they stated it was Sony. I now fear that this TV will be my biggest headache in the months and years to come. Sad that a company that once made the best TV's is now shipping crap!

I have spent a great deal of time on the phone yesterday and today with Sony and Best Buy, where I purchased a 65" Sony 930D in April 2016. My $3,500 TV has no power. Sony acknowledges there is a DEFECT with this television. However, rather than sending a service tech to examine the problem, they require that I first replace the AC adapter, which they will send me. They will not reimburse me for the cost of hiring someone to install this part to see if it will restore power to my television. My TV is wall mounted with all cords connected to a surge protector in a very heavy media console. I am a 68 year old female, unable to replace this adapter myself. Further, there is no guarantee that a new adapter will work. What sort of warranty service is this? What sort of company is this?
My son's 70" Sony TV (now discontinued) had a warranty problem during the past couple years that resulted in Sony paying $4,000 to buy back his TV. He was required to sign a non-disclosure agreement. He has not violated his non-disclosure agreement. I personally witnessed the defect (a large white line through the center of his TV). I admit that I ignored this problem when I opted to buy a Sony TV. I thought my son's problem was a fluke. However, I can no longer recommend a Sony TV to anyone. Such a disappointing experience.

SONY W65D Privacy Policy - I am a Newbie in this forum so I would like to know if this page is actually monitored by Sony TV or its affiliates. If yes then would you be kind enough to answer the following questions: Every time I want to access my streaming content I always have to accept the privacy policy by clicking agree. It's a bit nagging if you actually think about it. Why can't I just accept it once when am setting up my TV? The privacy policy is not readable. Please see screenshot of how it displays. Attached is a screenshot of the system information as well for your reference in case you might need it.

I purchase the TV at Best Buy. After 3 month the TV don't work. I call Best Buy. They tell me I have to contact Sony and they tell me I have to wait 3 week to get the part. Please do not buy nothing from Sony. They are the worse brand you will ever buy.

I purchased Sony Bravia LCD TV 32 inch before 4 yrs back. Now suddenly TV start giving double image. When I ask to customer service representative he just taken photo and taken service fee and told me it's display problem and need to change the display and it will around Rs.15000. "I will send you estimate", but still date I didn't receive any estimate. That person came to collect service fee only. Very very worst experience and very very worst brand.

I have problem in Sony Bravia 70 inches TV. I had proud on Sony TV and other product but now I am frustrated with Sony. Now I will not buy any Sony product. I bought before 30 months ago only and got problem like red blinking and couldn't start TV. This problem should be fix; otherwise I will go to consumer protection act. Such costly item need maintenance within 30 months? I need resolution as early as possible.

I bought Sony WD655 in October. I'm so massively disappointed that I promised not to buy any Sony product ever again. The picture quality is medium but other thing disqualifies this TV - when moving the picture is shivering so badly you can't look at it. SHOCK. I've reported this and demanded a new TV - but they told every one of this kind is the same. I wanted to give it back. They ignored me. This TV is total rubbish. Don't buy it!
What does Sony say? That the reason is 50 Hz matrix. It's a 'slight' shivering and everything is perfectly OK!! What **. They advertise it as Motionflow 200 Hz, with X Reality PRO and other stuff. Sony is more expensive than others. This is such a disappointment. One more time today I tested old LG, 42LA640, economic, typical TV. It is so much better and it was for 2/3 price two years ago. Sony is dead to me now.

The last time I bought a sony product, I was suppose to get some free movies. Now here we are again 8yrs later. I bought a 4k tv with promo of 120.00 worth of 4k movies on the 11/30/16. I hook up the tv and sign in for promo and got nothing back, no reply. So after kids left from visit, I called sony customer support and after 30 mins they give me a number for SPHEcomsumerS@sony.com 800-860-2878. They stated that promo ended on 11/05/16 and nothing they can do about it. And that BestBuy should have notify their staff that the promo had ended, and not to promote it. But that is not what happened. They were still and so was other stores like fry's electronics on that day.

I called to ask about connecting my mobile wifi to my smart tv. I spoke to two people. The first transferred me to the second. When I asked how to do this, he very abruptly said it can't be done with a Sony smart tv. I told him I heard it was possible and would like to speak with his mgr. He said no. I said "you won't connect me to your supervisor" and he said "no I won't." I asked for his name and he said no. Worst customer service ever. Since I just bought the tv at Best Buy, I will be returning it for a better tv and customer service experience.

I have purchased Sony LED two years back. One day it stopped working so I called to sony customer care and they assign the call to me nearest centre, however their technician visited to my home and said motherboard got damaged so needs to be replaced. I agreed and whatever the amount he said I agreed also. So he given surety that same will be done in 4-5 days. Now 20 days past many calls to sony call centre, sony service centre. Every time they are answering "within 1-2 days it will be fixed". This is worst experience. Every time their answer "this part does not manufacture in India so it is coming from other country". Even they dont know the timelines. Nothing, nothing. Also they are saying that we will call back but no call. Very worst services. Also if they can't give the any part in market why they are selling the TV?

Sony Bravia KLV-32R422B LED - Worst Experience after buying Sony LED. Just after 2 year of Purchase, its display went blank. Technician says, "You need to change the panel", and it will cost me 13000 rs. I thought Sony is the best in LED market, but today my feeling got hurt. Worst LED manufacturers! Don't buy this product.

ConsumerAffairs Research Team
The ConsumerAffairs Research Team believes everyone deserves to make smart decisions. We aim to provide readers with the most up-to-date information available about today's consumer products and services.
Sony, one of the world's most-recognized consumer electronics brands, produces LED LCD TVs and is now branching out into the UHD TV market.
Dynamic range contrast: With Sony's 4K processor, the picture quality is enhanced and extended. Enjoy incredible clarity and lifelike colors, along with stunning contrast.
Android TV: Easily connect your Android smartphone to your Smart TV and conduct voice searches, use Chromecast from your phone to your TV and more.
Hi-res audio: Billed as the "world's first High-Resolution Audio TV," Sony's TV is designed to let the listener and viewer experience music the way it sounded live at a concert.
Wedge shape: Blending aesthetics with practicality, the wedge base of the BRAVIA series not only saves space but also enhances the speaker's capacity, increasing audio quality.
Component match: Sony has designed a full range of sound bars, speakers and more to work with their TVs to deliver a complete home-theater experience.
Best for Home-theater enthusiasts, researchers and movie and TV connoisseurs.
Company Name:

Sony TVs

Year Founded:

1946

Address:

550 Madison Avenue

City:

New York

State/Province:

NY

Postal Code:

10022

Country:

United States

Website:

http://www.sony.com/