Consumer Complaints and Reviews

I made called to a Sony customer care number at 18001037799. One lady received my call and as I am not clearly audible to her, instead of pleasing me she scolded as I am working under her. As a nice customer I didn't react and going to a network area continue to deliver my problem. But after this also she's having enough of ego, she's talking in a same way. Then after I want to complain for her I did a live chat with one man named "Gagandeep **." Instead of delivering my concern he took mine information and closed the chat... This ridiculous type of customer service provided by SONY I never expect...!!

I purchased a sony XBR 75x850c 4k 3D ultra TV September 2015. It was installed November 2015 by the recommended agent with new accessories. I was referred to a specific cable carrier that offered services to accommodate all of the features of the unit. After multiple attempts and trouble shooting with Sony customer service the unit would not function as described. I was told the problem was with my cable carrier or my receiver. DirecTV had their installation technician with a supervisor verify that all HDMI cables were compatible (ultra 4k) and connected to the correct inputs. The TV failed to operate in its illustrated function (4k) instead notifications continued to display "this TV does not support 4k service".
The default was then directed to my receiver (Onkyo tx nr 3030) which was recommended for this TV. Onkyo tech service failed at every attempt to find fault in the unit from trouble shooting and recommended I send it in which I did twice, at this point the TV is rapidly losing its functions. Sony customer service told me I couldn't expect a full functioning unit. A software update was completed that was currently in process for this specific model and they couldn't tell me exactly when that would be. There was a notification on the TV indicating software update would be initiated after 12/2016.
I called customer service 01/04/2017 inquiring about the update and they requested proof of purchase, I received an email confirming receipt of proof of purchase when I called to follow up in search of an anticipated time frame of this alleged system update. I was told to send the unit to a service center and since the warranty by now had expired they would participate in the cost of repairs. The TV never functioned properly after installation nor was it referred to go to service after trouble shooting and tech service was unsuccessful, nor was a Sony tech sent out for an evaluation.
After speaking with the service repair center and conducting over the phone trouble shooting he immediately determined that my HDMI control board was bad for starters which would prohibit 4k functions that was unsuccessfully attempted after installation and the part was extremely expensive. He also informed me that Sony has never (with his company) done a warranty claim on a HDMI control board. They would exchange the unit which suggest that there have been multiple HDMI control board issues with this model. Research confirms that HDMI control boards have no history with early issues on other models.
This unit has been discontinued. I was further told by the sales man this was a 75" TV as I requested however the receipt I was sent from Best Buy 7600 cicero, Il 02/02/2016 indicates 70". In an attempt to add my receipt I get a "file type not allowed " error message. The order number is not identified on my receipt only the delivery order number. I am limited to forwarding the receipt via email. I welcome any response and appreciate any direction offered.

Terrible customer service. I have supplied them with all the information they requested and pictures of the wrong supplied touchpad remote that was in the sealed tv box and a bill of sale and they refuse to send me the correct part I paid for. Totally unacceptable and will never purchase another Sony product.

Sony Bravia XBR55X930D Ultra 4K TV - Lines on screen. After only 7 days I started seeing lines on the bottom of the screen. After 2 weeks it only got worse. Sony is replacing the TV but here is my take, after reading all of the negative reviews on this TV why isn't someone filing a class action lawsuit against Sony? I didn't buy the LG because of the open boxes (returns) I saw on the showroom floor. I asked the sales rep who made the most reliable TV and they stated it was Sony. I now fear that this TV will be my biggest headache in the months and years to come. Sad that a company that once made the best TV's is now shipping crap!

I have spent a great deal of time on the phone yesterday and today with Sony and Best Buy, where I purchased a 65" Sony 930D in April 2016. My $3,500 TV has no power. Sony acknowledges there is a DEFECT with this television. However, rather than sending a service tech to examine the problem, they require that I first replace the AC adapter, which they will send me. They will not reimburse me for the cost of hiring someone to install this part to see if it will restore power to my television. My TV is wall mounted with all cords connected to a surge protector in a very heavy media console. I am a 68 year old female, unable to replace this adapter myself. Further, there is no guarantee that a new adapter will work. What sort of warranty service is this? What sort of company is this?
My son's 70" Sony TV (now discontinued) had a warranty problem during the past couple years that resulted in Sony paying $4,000 to buy back his TV. He was required to sign a non-disclosure agreement. He has not violated his non-disclosure agreement. I personally witnessed the defect (a large white line through the center of his TV). I admit that I ignored this problem when I opted to buy a Sony TV. I thought my son's problem was a fluke. However, I can no longer recommend a Sony TV to anyone. Such a disappointing experience.
How do I know I can trust these reviews about Sony TVs?
667,311 reviews on ConsumerAffairs are verified.
We require contact information to ensure our reviewers are real.
We use intelligent software that helps us maintain the integrity of reviews.
Our moderators read all reviews to verify quality and helpfulness.
For more information about reviews on ConsumerAffairs.com please visit our FAQ.

SONY W65D Privacy Policy - I am a Newbie in this forum so I would like to know if this page is actually monitored by Sony TV or its affiliates. If yes then would you be kind enough to answer the following questions: Every time I want to access my streaming content I always have to accept the privacy policy by clicking agree. It's a bit nagging if you actually think about it. Why can't I just accept it once when am setting up my TV? The privacy policy is not readable. Please see screenshot of how it displays. Attached is a screenshot of the system information as well for your reference in case you might need it.

I purchase the TV at Best Buy. After 3 month the TV don't work. I call Best Buy. They tell me I have to contact Sony and they tell me I have to wait 3 week to get the part. Please do not buy nothing from Sony. They are the worse brand you will ever buy.

I purchased Sony Bravia LCD TV 32 inch before 4 yrs back. Now suddenly TV start giving double image. When I ask to customer service representative he just taken photo and taken service fee and told me it's display problem and need to change the display and it will around Rs.15000. "I will send you estimate", but still date I didn't receive any estimate. That person came to collect service fee only. Very very worst experience and very very worst brand.

I have problem in Sony Bravia 70 inches TV. I had proud on Sony TV and other product but now I am frustrated with Sony. Now I will not buy any Sony product. I bought before 30 months ago only and got problem like red blinking and couldn't start TV. This problem should be fix; otherwise I will go to consumer protection act. Such costly item need maintenance within 30 months? I need resolution as early as possible.

I bought Sony WD655 in October. I'm so massively disappointed that I promised not to buy any Sony product ever again. The picture quality is medium but other thing disqualifies this TV - when moving the picture is shivering so badly you can't look at it. SHOCK. I've reported this and demanded a new TV - but they told every one of this kind is the same. I wanted to give it back. They ignored me. This TV is total rubbish. Don't buy it!
What does Sony say? That the reason is 50 Hz matrix. It's a 'slight' shivering and everything is perfectly OK!! What **. They advertise it as Motionflow 200 Hz, with X Reality PRO and other stuff. Sony is more expensive than others. This is such a disappointment. One more time today I tested old LG, 42LA640, economic, typical TV. It is so much better and it was for 2/3 price two years ago. Sony is dead to me now.

The last time I bought a sony product, I was suppose to get some free movies. Now here we are again 8yrs later. I bought a 4k tv with promo of 120.00 worth of 4k movies on the 11/30/16. I hook up the tv and sign in for promo and got nothing back, no reply. So after kids left from visit, I called sony customer support and after 30 mins they give me a number for SPHEcomsumerS@sony.com 800-860-2878. They stated that promo ended on 11/05/16 and nothing they can do about it. And that BestBuy should have notify their staff that the promo had ended, and not to promote it. But that is not what happened. They were still and so was other stores like fry's electronics on that day.

I called to ask about connecting my mobile wifi to my smart tv. I spoke to two people. The first transferred me to the second. When I asked how to do this, he very abruptly said it can't be done with a Sony smart tv. I told him I heard it was possible and would like to speak with his mgr. He said no. I said "you won't connect me to your supervisor" and he said "no I won't." I asked for his name and he said no. Worst customer service ever. Since I just bought the tv at Best Buy, I will be returning it for a better tv and customer service experience.

I have purchased Sony LED two years back. One day it stopped working so I called to sony customer care and they assign the call to me nearest centre, however their technician visited to my home and said motherboard got damaged so needs to be replaced. I agreed and whatever the amount he said I agreed also. So he given surety that same will be done in 4-5 days. Now 20 days past many calls to sony call centre, sony service centre. Every time they are answering "within 1-2 days it will be fixed". This is worst experience. Every time their answer "this part does not manufacture in India so it is coming from other country". Even they dont know the timelines. Nothing, nothing. Also they are saying that we will call back but no call. Very worst services. Also if they can't give the any part in market why they are selling the TV?

Sony Bravia KLV-32R422B LED - Worst Experience after buying Sony LED. Just after 2 year of Purchase, its display went blank. Technician says, "You need to change the panel", and it will cost me 13000 rs. I thought Sony is the best in LED market, but today my feeling got hurt. Worst LED manufacturers! Don't buy this product.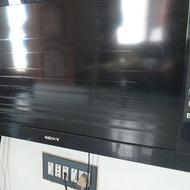 In 5 to 6 years with this LCD tv of your sony this is terrible effect of it. The screen was responding and disappear its layer without any accident. It was automatically. It is harmed and the screen was showing falling off. Its LCD layer was affected. Pls... Help us to replace it or changing this device. Thank you.

My TV has been nothing but problems. Can't connect to wireless. Have done everything possible, all other devices connect but it can't. Can't stream so why have a smart TV. I have tried complaining to Sony and they just blame AT&T. Horrible experience.

I had bought a Sony LED Bravia 46" TV believing that it is a good brand and I will never face a problem with the product. I have bought the TV for the amount of Rs. 85000/- in November 2013 but recently the screen panel is shut down on its own. The product has never been mishandled or it has never gone through any external impact and one day it stopped working. On contacting the service centre and Sony management through their mail sonyindia.care@ap.sony.com they are suggesting to pay Rs. 30000 to just repair the product which is more than 1/3 rd of the cost of TV. In that much amount I can buy a new TV of other good brands also. But the issue is that with no fault at our sides, the so called branded Sony Bravia is of no help and it is just shirking off their responsibilities as the product is definitely having a manufacturing defect.
I have read many of the complaints regarding the same product on internet. Sony is now just spending a lot of money on advertisements and marketing, if it would have just spent a third of this money in improving its technology and providing better consumer satisfaction, it would be good for the company but unfortunately, the company is surely going down and of no use. In fact I think instead of spending that much money on just repair of a dumb box which has no guarantee that it will work for even 1 day or 2, I should just resell it and buy a new one of other brands. The experience with Sony was so pathetic and frustrating and I would definitely suggest all the people that never go for Sony products, as they just not worth it and also there are a lot of manufacturing defects in their products.

Smart 4K TV 55" XBR-55X700D - Upon receipt of my new TV, I discovered two things. #1 Sony infrastructure was not set up to support the new model yet. The TV searched and searched for software updates it could not reach. After 2-3 people on the customer support line, I learned the Sony server to provide that was not even set up yet. Plus I could not register the TV online for warranty purposes, because the new model was not available as a choice to register... nor could I enter the model number manually.
I was instructed to download the update online to my laptop, unzip the file, move it to a thumb drive, plug the thumb drive into the back of the TV and update that way. The TV would not recognize my thumb drive, which was a 32GB. I was then instructed to use no bigger than a 4GB thumb drive. I had to buy this before I could proceed. SO, two days later, the TV did indeed recognize the smaller drive and the software was able to be updated. Hopefully the automatic updates the TV looks for on an non-existent server will have something to actually look at soon. Selling a product before all the support infrastructure was in place was just dumb.
#2 Screen defect. There was a section along the left side of the screen about 5" down the side of the screen x 1" into the picture. This defect looked like a flashlight was shining onto the screen which completely washed out any picture or color. It was very distracting during darker scenes or displays on the TV. I sent pictures to Customer Support as asked. I was told they reviewed the pictures and engineering determined that the TV was "working within specifications". Really... they specify a defect like that is AOK? Wow. Luckily I bought this TV through Amazon. On all the paperwork with the TV it says NOT to contact the seller of the TV with issues, to contact Sony. Well, Sony not only sold a defective product, they said it was OK and that was it. Amazon stepped up and replaced the TV. They can deal with Sony.
If given a choice, I will NEVER use a Sony product again. Quality and customer satisfaction are not what they focus on. I will say that Sony's response was fast and their techs were friendly. Past that, they get a giant fail. There is no excuse for a brand new product having flaws like this and on top of it for Sony to not make it right. Again, this review is about SONY'S FAIL. The seller Amazon was awesome.

Sony Bravia 4K TV 55 Inch - One of the worst experience with Sony both as a product and Service. The TV developed vertical lines in 3 years time and it took 1 week for the service centre to send a person. He comes and tells us that it is a Panel issue and needs to be changed. As though we can't make out. He comes and charges us Rs 230 for saying that. Then there is another bombshell that it would cost 70 thousand for the New Panel. What is purpose of buying such an expensive TV when it cannot last for a longer period. I feel that this is a design fault and have seen many complaints on this product. My recommendation is not to touch Sony products ever.

2 years back I purchased Sony led tv, now it is in repair. Sony company service men told that motherboard problem it cost 18000 rs... We purchased led tv by spending 50000 rs, thought that Sony is a good company. Please tell me for a common man can bear such loss... Why this company sell cheap products in India... if this happens in America what will happen...

I will never buy a Sony product again, the customer service is terrible. I have a problem with my new 70 inch TV shutting off. I called the service number and was told to hook up the IR blaster and that my problem would stop. (It did not.) I thought my problem was my cable box, after getting a new one my problem slowed for a while but did not go away. It started to get worse. Knowing my 1 year warranty was coming up I called the service dept. to get this problem resolved. After running through some test, I was told that I was covered and this would be taken care off. I was to wait for a e-mail from a repairman, to set up a time for evaluation. The next day I got a e-mail from Sony stating my warranty was up.
I called customer service again the next day, and that's when it started, I was put on hold for 30 min then it went to dial tone. I called back. Explained what had happened to me. I was assured this would be taken care off again. I was to wait for a e-mail from the repairman. The next day I got another e-mail from Sony stating my TV was out of warranty. At this point I am getting upset, I called back again and explained what has happened to me. I again was put on hold for over a hour. After calling back on another line I was told that dept. went home two hours ago! At this point I am asking for names and employee numbers. On several occasions I was denied.
I had asked to speak with a manager. I was told I have to remove my TV from the wall and take it to a certified Sony repair shop. I had explained I do not have time, or a box to put this TV in or a vehicle to haul it to a repair shop. I had explained it was delivered by two men and a truck. Unhappy with this solution. I called back trying to get someone different to help me, I was put on hold again and was transferred to play station troubleshooting.
At this point I am feeling very frustrated, I can not believe what has been happening to me. After cooling down and feeling helpless, I called back and was told, go online and find a certified Sony repair shop in my area and to take my TV there to be evaluated. I had asked who is going to pay for this evaluation, I was told that would be worked out. I went online to find a repair shop. There is only one in my area, one and a Half hours away, and they are only open Monday through Friday. The repairman says do not bring this TV to him. He needs a authorization from Sony to pay for this evaluation. I am still waiting for this problem to be resolved. Beware of the words. STAY ON THE LINE!

Bought an open box Sony from Best Buy. The sound kept kicking in and out making watching TV impossible. Hooked up the old set and returned the Sony. Best Buy did not have another one at that location so drove across the city to get a new box TV after we were given an open box price. 1st class action by Best Buy. Hook up the new TV. It works a while then that sound started kicking out again. Contacted Sony and they walked me through downloading programs. I am near computer illiterate first class ability to Sony techs at walking me through that. Worked for a while then kicked in and out again. Contacted Telus. A service employee came in short time, looked things over and updated our cable boxes. Problems solved. Everything has worked great. It's been over a year. No problems. I have never had such quick and awesome consumer service as these three companies. My hats off to every service employee I talked to.

I have purchased a Sony TV in January 2013 and it has only been 3 years and the television has started giving us terrible troubles. My Tv is a Sony KLV - 40EX430, Serial no - 3256859, CCC ID: 33003620. First we had noticed that the TV was switching on and then switching off immediately afterwards and the red link was blinking 6 times, to which I called your customer care and they were obviously aware of this issue and took a request complaint after which they sent a technician G. ** who looked at the tv set and said that it could be a panel problem and said that there was a backlight error problem and we need to replace the panel for Rs 9000.
So after that we had assumed that there would be no issues, but alas, I have started facing the same red light blinking 6 times again. We called the customer care and booked a complaint and the same ** person has told me that I would be required to spend another 22000 approximately to get this issue resolved. I had made a request to talk to a senior manager in the service department to Mr ** and unfortunately no one has returned my call yet.
On further research across the internet and YouTube, this red light backlight error seems to be a common error for many consumers of Sony and the earliest complaint that I could see was from 2008. It is appalling to see that a company like Sony, which is perceived as a great brand in India does very little to its technical faults and continues to sell these televisions in the market. I have looked up on YouTube as well and would like to register a formal complaint against Sony for not having resolved this issues in the last 8 years.
There are many low cost tips on how this can be resolved available on the internet, however they are very technical and not something that can be done locally by every consumer. I would like to know if there is a solution to this problem and will my TV be repaired or should I like many other consumers abandon my association with Sony and never recommend this to any other consumer or distributor?? I would like to talk to the senior manager of service to figure out the solution to my problem! I am hoping that somoene in the organization would have time to talk to a consumer or I would make sure that social media and everyone on my network never buys a sony product again. Expecting a response and a resolution!

SONY 32W670A LED TV - Being a Sony fan, it pains for me to inform you that not only I am in trouble with your product but also extremely disgusted with your service. It has been over a month that no action has been taken from your end. The same problem has occurred within one year after your replacement of LCD panel. Being a reputed concern of yours, it is rather unfortunate that you have paying your deaf ears to my request. Purchase Date: 03-12-2013. Fault Found & Service Request ID: ** (dated 08/08/2015). Fault type: display issue - red spot on screen. Fault serviced on: 14-08-2015 (LED panel) (A32V1) - replaced. Fault Found & Service Request ID: ** (11/07/2016) (same fault as earlier). Fault type: display issue - red spot on screen (same problem found earlier on 08/08/2015).

I bought a 70" Sony TV less than 4 months ago and have nothing but issues. The TV won't even turn on for hours at a time. I reported the issues a month after having it. They walked me through a "Hard reset." The issue never went away. I called to tell them I want a replacement. After 4 months of issues that no one should have with a brand new TV, I constantly get the run-around. It's impossible to get a straight answer and now they want to repair it. IT'S ONLY FOUR MONTHS OLD AND I SPENT THOUSANDS OF DOLLARS ON A PIECE OF JUNK. How can Sony not stand behind their product??? I will NEVER recommend Sony.

We specified to purchase the Sony 52 inches Bravia LCD TV because of its name even though the price is higher than other brands. We thought it will last longer and better. Wrong. Starting 2 years ago, it requires "warm up" before the picture came on clearly. In the beginning, the WARM UP time is 5 min, then 10 and grew to 30 mins before actually watching TV. I think it's ridiculous. Now, even with warm up, the screen blinks and glare a lot while watch. I think it's bad for eyes. According to internet post, a LCD tv should last at least 16 years (60,000 hours) of usage. My last 8 years/6 years (while warm up started required). I will try to contact Sony, but the chances is slim according to some people's complaint. Very disappointed, SONY failed us, SONY is not good any more.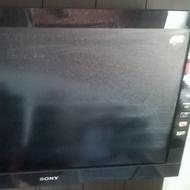 We bought Sony keeping in mind the brand and worldwide presence, but disappointed. Just in 5 years, the TV screen is bulging and peeling off. This is an unique and very disappointing experience. This seems to be manufacturing defect and should be replaced by Sony to keep their customers happy. My Sony home theatre also had to be thrown as it was going bad to worse in 5 years. I will discourage all the prospective buyers to buy any product of Sony. In such competitive environment, Sony can't afford to sell low-quality products and retain market share. Kindly look into this.

This TV has been NOTHING BUT FRUSTRATION from day one! First off, it had a major issue with my brand new TWC Aries Enhanced DVR where if you powered off the TV and then turned it back on there was NO audio. Sony support said it was Aries' problem to fix and TWC said it was Sony's problem to fix and in the meantime, every time I powered off the TV I had to finagle around to the back of the TV and unplug the HDMI cable connecting the DVR to the TV, wait for the TV to detect the cable was unplugged with a "no signal" message and plug it back in and voila, sound! Very Frustrating!
The last Sony firmware update on 7/06/2016 caused me to lose a paid for subscription streaming channel under Sony Select. The channel was simply gone as was the "More Apps" group it was found under. Therefore, I had to cancel my paid subscription. Very Frustrating! This TV WILL NOT stream from any Internet input to completion and takes roughly 3 hours to watch a 1.5 hour movie as it consistently reboots in the middle of the movie and returns to the 'Home' screen. Very Frustrating!
And then going back to your movie and attempting to fast-forwarding back to the spot where the TV rebooted is PAINFULLY SLOW as you have to HOLD DOWN the fast-forward button until you get there which drains the AAA batteries in the remote control; which btw should have been engineered with AA batteries not AAA, and then when you get to the spot in the movie where you were so rudely kicked out of, it may or may not start playing, more consistently not playing the movie at that spot but yet 'HUNG' and you can click play, pause all day long and nothing happens! Very Frustrating! When the volume button is pressed the entire screen brightens until the on-screen volume indicator goes off then the entire screen dims back to where it was and the TV's brightness is set to MAX, so how can it even get brighter anyway? Very frustrating!
I contacted the supposedly Sony "Dealer" who indicated they wouldn't take the TV back as I already had the TV past the return period and informed me to go to Sony Support! Very Frustrating! I've spent countless hours with Sony Support and had dismal results! Very Frustrating! After 4 months of use and 3 software updates this TV is worse now than it was with no updates!
I have been purchasing Sony products for 35 years and accepted paying the premium Sony prices as I've always had fantastic results with Sony equipment, until now which I am extremely disappointed. My speculation is the problem with this TV is Sony teaming up with Google as it is a Google Android OS, however, NOWHERE on the Sony box is Google's name in addition to the ad where I purchased the TV did not list Google's name so I paid no attention to the Android OS since it is an open source OS. I thought Sony may have tweaked the Android OS for their product. NOT!
In addition to these serious problems, the Bluetooth on this TV doesn't even support a pair of high-dollar Sony BT headphones! What a JOKE! So, you pay big bucks for a Sony product and it turns out to be GARBAGE. What's a consumer to do? I'll tell you what I'm going to do, NEVER PURCHASE ANOTHER SONY PRODUCT AGAIN!

I bought a 65" sony bravia sep 2015. Hdmi has broken twice. Once in May 2016 and the other in July 2016. Every time it rains and thunder not even close to my house the hdmi breaks. They send a tech out to change the motherboard. But I think one of the problem is that the hdmi are all on the same board. Otherwise you switch to a different hdmi port with no problem. Just call a tech. But you still have hdmi picture. The tech told me he changes at least 10 a week. Maybe not a good tv for south florida. I left sony a message to see what they're going to do about it and they have not call me yet. Also have two ps3 for 8 year know and was plug into tv when it happen in may hdmi broke. Put in my other one when they fix it and know that one broke. Thanks sony. I am ** out of luck. Or am I?

I bought a TV 4K 70x850B on June 15, 2015 at Best Buy. On November 2015 I started to have problems. First I would be watching a movie and it would stop and go to regular channels. It would do this regularly. I bought it at Best Buy. I went to them regarding the problem since I had the TV for less than 5 months. They told me it was Sony that had to take care of it. I called customer service. They got inside my TV and told me there was an update. The TV is on auto update, but they kept insisting that next month it would be an update. For 4 months they been saying that. Then the TV started to black out and it would have (Internet browser will be closed due to internal error).
Customer service kept telling me wait for an update. This went on for another 2 months. Finally they send a repairman out with new board. He put it in and the TV was fried. He called customer service and they told him they were going to replace it. It's now July 2016 and still waiting. It has been an absolute nightmare. I'm paying for a TV that does not work. They have offered me a TV that is used. I refused. I paid almost 3,000.00 dollars for my TV and they offered a used one that is on the marked down for 2,399.00
So I asked for my money back. They don't want to pay back my taxes. I told them they had to pay back the taxes. They told me they have to pick up my TV before they give me the money. Between all of this there has been numerous amount of hours on the phone, days of worked missed for repairman, hours of work missed for phone. Called and no solution. The hassle and headache this has caused me you really can't put it into words. I have even offered to pay for the difference but their difference is more than double. The price I paid for mine put together is more than what Best Buy is selling for a new model for this year. That's when I asked for my money back. SONY HAS HORRIBLE CUSTOMER SERVICE and no customer satisfaction. I threaten to take them to small claims court which I may still do.

ConsumerAffairs Research Team
The ConsumerAffairs Research Team believes everyone deserves to make smart decisions. We aim to provide readers with the most up-to-date information available about today's consumer products and services.
Sony, one of the world's most-recognized consumer electronics brands, produces LED LCD TVs and is now branching out into the UHD TV market.
Dynamic range contrast: With Sony's 4K processor, the picture quality is enhanced and extended. Enjoy incredible clarity and lifelike colors, along with stunning contrast.
Android TV: Easily connect your Android smartphone to your Smart TV and conduct voice searches, use Chromecast from your phone to your TV and more.
Hi-res audio: Billed as the "world's first High-Resolution Audio TV," Sony's TV is designed to let the listener and viewer experience music the way it sounded live at a concert.
Wedge shape: Blending aesthetics with practicality, the wedge base of the BRAVIA series not only saves space but also enhances the speaker's capacity, increasing audio quality.
Component match: Sony has designed a full range of sound bars, speakers and more to work with their TVs to deliver a complete home-theater experience.
Best for Home-theater enthusiasts, researchers and movie and TV connoisseurs.
Company Name:

Sony TVs

Year Founded:

1946

Address:

550 Madison Avenue

City:

New York

State/Province:

NY

Postal Code:

10022

Country:

United States

Website:

http://www.sony.com/