Consumer Complaints and Reviews

I called your customer service number to get directions for adjusting the picture on my 19", Sharp TV to fit the available screen space. When I press the "View Mode" button the word "Stretch" appears in the upper right corner, and it cannot be changed no matter how many times I try. The representative to whom I spoke was curt and condescending in her tone when she spoke to me. None of the suggestions she made worked. Her last suggestion was that I should contact my cable company, which I had already done and they said it was the TV, not the cable. I told her this and she said I could either change cable companies or buy another TV. I assured her it would not be a Sharp.

We purchased a 70" Sharp Aquos in March 2015, registered it April 4, 2015, so it is just past 2 years old. We mounted it on the wall in our finished basement. We used maybe 100-150 times in 2 years. We watched a movie on it earlier in the week, no problems. Five days later, we tried watching another movie, and it was stone dead. No lights, no nothing. I googled for tech support and was really disappointed to find quite a few blog posts, etc describing the same or similar problems. We paid $1300 for the TV and used it very little, and of course it is just out of warranty. We bought it at hhgregg, which is out of business, and I have no illusions that Sharp will give us any satisfaction other than a "screw ya later." Very disappointing, very frustrating. And with the 2-year mark just having elapsed, it almost makes you wonder if they build their products to fail just after that point. Disgusting.

Sharp/Roku LC43LB481U TV - Bought this TV online at Best Buy 02-05-17. In my opinion it is a bunch of junk. I would recommend not buy this TV. Here is why: Right out of the box the screen freezes. It also shuts itself down when it feels like it. Weak stations you get nothing but pixel bars, then if you walk up to it and give it a static shock the picture comes in bright and clear. Now that is really weird. Also the remote control has little to no functions. Picture quality when working is very good. However according to other complaints the TV will be junk in two years. Don't waste your money buying this China junk. Sharp always had good quality, but not now. That is why I purchased it in the first place. Very disappointed.

I purchased a 50" Sharp Roku Smart TV in the fall of 2015 from Best Buy. Yesterday I noticed that the top half of the TV screen was getting darker. Today the TV completely died and now it won't turn on. This TV is just over a year old, not even two and the screen already went out! What kinda craziness is this? Due to this experience, I will never purchase another Sharp product in my life.

When I spent over $4000 on an 80" Sharp TV, I expected it to last. It was two years old when the horizontal lines appeared. (So it was past warranty.) Sharp recommended a repair shop in my city. He said it would need a new "board" that would cost about $2000! (And it was unavailable.) If you "Google" this problem you'll find that it is all too common. It's three years old now, and I've tolerated the lines, but now it gets stuck in 3D mode for some reason and I can't get out. I am going to take great pleasure in destroying this TV once I've bought a new one. I thought I had bought one of the best money could buy... WRONG!
How do I know I can trust these reviews about Sharp TVs?
761,264 reviews on ConsumerAffairs are verified.
We require contact information to ensure our reviewers are real.
We use intelligent software that helps us maintain the integrity of reviews.
Our moderators read all reviews to verify quality and helpfulness.
For more information about reviews on ConsumerAffairs.com please visit our FAQ.

4 month old 4k smart tv 40 some inch. Double image at bottom of screen with horizontal lines. Don't have receipt or original packaging. Sharp customer service says send pictures of screen, screen with menu, screen at different angles. Screen from outer space. Maybe a letter from congressman. Sharp are a bunch of hodads and now I have to listen to my wife complain that I am stupid for buying a Sharp TV. Sharp can stick their products and I hope their wives yap at them. About 500 bucks. Could have been worse. Rip the speakers out before it goes in the garbage. TV was for my disabled son. Now I feel bad so I will buy another TV for him. Never a Sharp. Should it last more than 4 months or am I being unrealistic.

We have 2 Sharp Aquos TVs. They are fabulous, good looking, great color, sound, picture. Both are smart TVs. Only problem is they are smarter than we are. Seriously just a great TV all around. If we ever need another TV this would definitely be the brand we choose. They last a long time, don't quit just as the warranty expires which is the norm with a lot of things. Reliable and great customer service from Sharp.

I purchased an AQUOS Sharp Smart TV in 2013. From the get go I was having problems connecting to WiFi. I bought a booster for my Wifi because the phone people from Sharp said that was the problem. After 6 or 7 calls between my cable carrier and Sharp, they finally sent a repair person out. Lo and behold this was the motherboard. Thankfully the T.V. was still under warranty and Sharp installed a new motherboard. About 6 months later green lines would come on certain channels, and then the T.V. would take forever to warm up and turn off. Finally, the screen was black. Don't waste your money. P.S. the attached T.V. remote was difficult to operate.

We have three SHARP TVs. Two have been great! The newest one, not so much. Our newest TV is a 55" smart TV. The TV kept going off and on, not being able to do anything. I contacted SHARP for technical help and they never responded.

I purchased a brand new Liquid Crystal Smart TV from Sam's club in September 2015 ($800) along with the SquareTrade warranty plan ($100). After 1 year with the TV the sound went out which made the TV unwatchable. I called SquareTrade to fix my broken TV and after 2 weeks they brought a technician to come "fix" it. When the technician was done, the sound was working again. Now it is 3 months later and the sound went out AGAIN. I called SquareTrade to buy a new part (one that will actually work) and get a technician to fix my TV correctly. However they claim that all of the limited liability on my TV was used during the last repair. ALL $800 was used on new part that didn't even work and a technician. So now they tell me too bad and I'm out of luck. WHAT A RIPOFF. Terrible TV, terrible "protection plan"

SHARP LC-70LE660U 70-inch LCD TV - Just like others who have written reviews on Sharp LCD TVs, I'm highly disappointed in my purchase. The TV is less than 2 years old and is already broken. I'm not sure how SHARP can live with selling products costing well over $1k that have a life expectancy of less than 2 years. At this point the TV turns on but endlessly loops through the "Sharp" screen. I've tried all the known methods of doing resets to no avail. I've started the process of contacting customer support but do not expect a positive outcome based on the experience of other consumers. Do yourself a favor and run away from Sharp TVs! On a side note if there is a class action lawsuit I'd be happy to join.

BRAND NEW SHARP DIES IN ONE YEAR - TOTAL COST $232.08 per month to own a piece of crap. Great picture if you can afford to replace it every year! I'll make this short and to the point. June 2013 purchased a brand new 70" Sharp Aquos LCD Television. June 2014 brown spot center of screen. TV had never been moved. Sharp replaced the TV with a USED ONE. I had to pay $185.00 for shipping. The replacement 70" TV's wireless connection never has worked, neither did any of the USB inputs NONE! So I am connected Via Ethernet, Coax and RCA Connections.
One year later June 2014 screen goes out. I called Sharp and was told that the replacement TV warranty WAS only good for thirty days PLUS if it was covered another $185.00 for shipping again. I had to replace the power board and did this myself for $30.00 to get the screen working again. My Mom has had a Panasonic for ten years with NO problems AT ALL. TOTAL COST PER MONTH FOR ONE YEAR OWNING A SHARP TV Purchase, Taxes, Repairs - $232.08 per month for one year of TV! Sharp? No thanks!

Bought a Sharp Aquos TV two years ago, thought I'd try Sharp since the picture was great and the price was right. Two years later, last month, two large black spots appeared on the screen, the size of grapefruits. I called customer support and was told that pixels have burned out and since it is out of warranty, too bad. Since I can't afford a new one, I'm stuck watching television with two large black spots in the middle of the screen. That's my last purchase of any Sharp product and I'll be telling everyone I know about Sharp's lack of quality and customer care. Lesson learned but the company's total lack of concern and "that's the way it is" attitude did surprise me somewhat, thought they were better than that.

Purchased LC-50UB30U in August 2015. Sept 2016 TV picture goes out. Still have sound. Contacted Sharp. Known issue, they said. Late Oct 2016 I received a "refurbished" TV as they said this is cheaper than fixing. Feb 2017 this TV loses picture. Contact Sharp again. Since I am 2 weeks outside the 3-month warranty on refurbished TV, they will not replace or fix. It is up to me to get repaired. For a known issue, they will not stand behind the TV and getting it fixed. Customer service supervisor David, said there is nothing he can do. Very disappointing in SHARP.

Hi there cautious customers. I purchased a $10,000+ SHARP AQUOS 5 years ago. I have owned several sharp LCD televisions but this will be the last one and here's why. My TV began having blurred spots, almost black blob like areas in 2 spots that are very noticeable. I contacted sharp and this was the beginning of a 5-month correspondence. They suggested troubleshooting and after several attempts from on phone support they suggested I pay to have the TV serviced by their preferred area contacts in Ottawa HAGOPIAN. After 1 visit that lasted 2 minutes and $70 to tell me it was not repairable, I was not happy.
I reached out to SHARP again, after stating my case they asked if I had the original receipt. I told them that I didn't because I bought the TV some time ago however I have moved around several times since the purchase and this was noted and even the receptionist agreed that most people don't keep receipts that long. She took my info and had someone contact me for more info. After 2 days someone did get back to me and began the process to assist me. SHARP requested pictures of the TV, issues, MODEL #, and serial #. I sent over all the documents I had and while searching through online forums became aware of a class action lawsuit for this exact problem and model number. I was blown away to read all this.
I received a call back a few days and the representative had translated to me that I was going to be transferred from the USA department and transferred to the Canadian office and that I can expect compensation of some sort. I asked her to make it clear again, I was expecting to get a refund or replacement and she confirmed and agreed that $10,000 is a lot of money to go down the drain.
A few days later I had received a call and they left a message directing me to send info I had already sent. I again sent everything I had on the TV and they contacted HAGOPIAN to receive the diagnostic on the panel. They reached out again and asked for receipts, I let them know that I no longer had a receipt and my original store closed. I know it's totally not a good thing, but that's the marketplace today and how convenient for them to view all my documents and base a decision on this.
My TV is part of a class action lawsuits for shady workmanship, I took their recommendations to have my TV troubleshot and evaluated by technicians at my expense, multiple interactions with the reps when they know damn well I had no receipt, police records show it's not stolen, the serial # is their TV and make and after all these reasons they still make a trivial decision on the outcome of my case based on the fact I don't have a receipt when they know damn well most people wouldn't keep a receipt this long. How convenient for them right, they are absolutely the worst crooks in the business. How is it fair, I'm out of pocket and they don't even want to help. How can they be so inconsiderate to customers, I tell you this is the worst customer service I have ever received.

Purchased a Sharp Aquos LCD TV. Within 6 months, TV has the green lines and screaming audio then cycles on and off continuously for days at a time! Sharp say TV out of warranty although this problem is a major issue with all their TVs! Call the repair center where the repair is the cost of a new TV--so out to the curb - would have been easier to throw the $1000 bucks at the curb! So sad and undoubtedly no liability on Sharp's part...

I purchased a 50" Sharp Roku TV and less than a month after we hooked it up dark blemishes started to appear all over the TV. I thought it was dirty at first but after reviewing all of the other posts about how awful Sharp TVs are, I guess I'll just have to live with a defective product until I can afford a new TV. For anyone considering buying a Sharp Roku TV. Do not buy it. Go with Toshiba or something.

Bought a 65" Sharp TV in November 2016. It now has a green line running down the middle of it (2 months later). I call Sharp and they transfer me to another department. The guy is helpful but all the info he told me was completely not what he emailed me. First, he told me that he set up service for it. But what he set up was that I have to ship the TV back to their depot center for repair. He never told me that on the phone. And I have to ship it back at my expense... Shipping and all the shipping materials. He told me that in order to move forward with the case, I'd have to provide pictures of the TV but there's no way for me to provide them with the pictures because the email address listed says to call an 888 number because no one actually watches that mailbox.
The return address is: Hisense USA, Attn: Data Processing, 7310 McGinnis Ferry Rd, Suwanee, GA 30024. If the TV is damaged in transit, then it voids the warranty. This was my first Sharp purchase after buying multiple Samsung TVs and never having a problem. I've learned my lesson and will never buy Sharp again.

Do NOT buy a Sharp TV! I paid $3000+ for a Sharp 70" Aquos tv and it died in 2 years. I brought out a Sharp approved technician (at my cost) to diagnose the problem. I was told it's a bad LCD panel which is not repairable. Called Sharp customer service and was told there was nothing they could do. No replacement, no offer of a refurbished model, no offer of credit on a new tv. Repeat! DO NOT BUY SHARP TV! They do not support or stand by their products.

I bought TV SHARP - Mod: LC49XUF8772ES 2 days ago on 05th January 2017. At the same day after the purchase I did not open the box as I was tired. At the next day I opened and took out the TV with intention to install on the wall and... Surprise - there was a spot on the screen at the upper right corner. I switched on and realized that the screen was broken and the TV is totally out of order - unusable. I call the service and local representative of Sharp and can you guess - they blame me that the TV have been broken by me due to negligence.
The repair cost little bit more than the price of new TV. And certainly the warranty does not covering the damage. The warranty card is written by such way that I am not even sure among the items which are excluded from warranty is it also the cable with socket or might be only the cable is under warranty. Nice a? Actually excellent. The TV was cost abt 800 usd. I am feeling as a stupid person donate the company, which cheating the people. It will never happened again I promise. The Company Sharp together with their representatives and services are acting completely dishonestly and I am totally disappointed.

Bought Sharp Aquos Smart TV model LE-48LE653U in Nov 2015 at Sams Club. All good until May 2016 when it started acting sluggish changing channels or switching off/on. Few days after, it would not start-up. Just kept looping at the initial Sharp logo but would never pass that point (off and on). Remote was unresponsive and so were the side buttons on the TV itself. I contacted Sharp customer service and they had me try a "reset" procedure through the TV buttons but also did not work so they scheduled a tech to come and repair (still under warranty after 6 months). After 2 weeks, tech came by with a new motherboard, replaced and all good until now January 2017. SAME THING AGAIN. TV just boots off and on on the logo screen. Tried the "reset" procedure and again. Nothing. Called Sharp and lo and behold, first thing they ask me is "when did you buy it?" to which I said Nov 2015 and you know what came next. I'm on MY OWN.
After just 14 months - I am a proud owner of a $500 paper weight. Thanks Sharp! First and last time I am buying from you and hate to say it but will not recommend to anyone. I am sorry I did not do my research before buying like in coming to this board as I would of re-considered the purchase and after reading all the issues other Sharp owners are having it is clueless to me some type of lawsuit has not been filed against this shabby company. I don't know what management hands Sharp is under nowadays but I remember Sharp was known for quality and dependability, that's what mainly drew me to buy an "Aquos" TV but how wrong I was. BAD SHARP PRODUCT and BAD SHARP WARRANTY.

They abuse the customer and use predatory sales practices knowingly selling defective TVs to the general public. They delivered 3 count them 3 defective documented TVs and the months of delay for them to do so has cost me months of work and hundreds of hours on the phone. They lie, cheat and steal and the latest one they sent me went bad after the 1st 3 months. They never fixed that problem after 2 tech visits and guts replaced. The screen itself is bad and they knew it was when they sent it. I am a computer tech for the past 21 years now so I know they can target serial numbers with defects and send those off knowing the product will fail. They tried to denied I am still under warranty even though I bought the service agreement in the past month and received the TV still in this year, January.
They know they sent me a bad one and now 7 months later the TV is completely gone. No picture and even though the tech they sent said it is defective and must be replaced they still stall. This is the worst company by far for this and now they have teamed up with a substandard Chinese slave factory company to make their TVs. They will no doubt not improve and since I know back 10 years ago this same company made defective monitors for computers they will no doubt carry on this same defective tradition and abusive aftercare practices. They need to be banned from doing business in America as they know their TVs are junk. I am seriously considering a class action lawsuit as thousands of poor folks like me have been screwed by them. The abuse meted out by them is appalling and their lies heartbreaking. They do not make the top ten anymore because of this.

I purchased a smart TV, Sharp LC 55LE653U in August 2015. Weeks later, the TV started having issues. Turning itself on and off during the nights as if it was possessed. It also would tune out while we were watching a program. In January 2016, Sharp replaced the mother board and it worked fine for several months until 3 days ago December 2016. This new TV (motherboard) suddenly will not connect to the internet wire or wireless. Even though the motherboard was new in January, Sharp has decided not to service it. They claim it is out of the 1 year manufacture warranty even though it was replaced in January 2016. Sharp, please don't put your defective products on the market. People purchase TVs to be entertained. No one want to spend hours with your customer service personnel troubleshooting expensive defective products. Sharp smart TV was not a smart purchase for me.

I purchase this tv on December 2015 as a Christmas present, I bought it on evine.com and ever since I bought this tv it has nothing but been a bad experience for me. The tv started getting a flickering every 20 or 30 seconds and decided to call customer service. They had me go through all the steps (rebooting tv) as if that was going to help. They decided to send out a tech, he arrived about two weeks later and said the motherboard needed to be replace. He got the ok from Sharp to order a new motherboard and came to install it 3 weeks later. The tv was not ever the same. The image and quality were no longer the same and I felt like they put a different motherboard. The tv was function ok for a month and half and the tv developed a black spot on the lower part of my tv.
I tried to get ahold of customer service and they never got back to me as if they were trying to avoid me. Finally got ahold of them a month and a half later!!! And they had me do the stupid steps again and nothing work. I'm still waiting for a tech to come out and figure this ** out! I'm done. I want to get a new tv or money back. I purchase the three year extended warranty so it should be any problem. I will be contacting Evine about this problem not being resolve!!!

I bought my Sharp Aquos T.V. LC-55UB30U last December (12/29/15) and had issues with it right away. At first I thought it was just a fluke, how the TV turned itself off. It was not. By March I had called enough times, with separate issues, that Sharp sent out a repairman to change one of the boards in the TV. Problem solved? Not quite. Again, multiple call over months of sporadic problems warranted another repairman to come out and replace two boards in the TV.
Like before, I am still having sporadic problems with my TV restarting for no apparent reason. In November I asked Sharp to replace my TV. I have had the TV under a year, they sent out (2) different repairmen to fix the problems (which started in January) and that problem is still plaguing me. Sharp will only replace my TV with a refurbished model. I told them that I bought a NEW TV not a refurbished TV, and I want my TV replaced with a new one.
I am not asking for a bigger TV, a higher end model or anything else. All I want is a new TV, the model that I paid for, that works. I don't know how many of you out there reading this feel about refurbished electronics but if I am having problems with my new TV, why would I want to risk inheriting someone else's problems? Sharp explained that my TV does not fall under a warranty any longer, and that if I want I can have either a refurbished TV or nothing at all. Sharp does not stand behind their products or appreciate your patronage. From my experience, I would highly encourage you to explore the different selections that other manufactures have to offer.

Three Year Old Sharp 70" Aqua... Panel Goes bad. OK, confirmed by two different repair companies... Panel is bad... after only 3 years and 2 months. We paid $1800 for this TV. Sharp doesn't have parts. Called Sharp went through the on the phone trouble shooter most other people have gone through here. Panel is Bad... confirmed. The Deal - the same TV "Re-certified" from Sharp. (I thought they didn't have parts??) $650 delivered and setup. So let's do the math. 1st TV 3 years 1800.00= $600 a year to own it. 2nd TV let's say it last the same as the first one and by looking at all these reviews I'd say I'm being more than fair. 1st TV... 3 years... 2nd TV 3years... 6 years of Sharp TV's now cost for those 6 years 1800 plus 650 for 2nd TV = $2450/ 6years = $408 per year / 12months $34 per month to own a Sharp TV.
These TV's should be lasting at least 10 years. Remember when you'd buy a Picture Tube-TV for $399 and it last like 20 years?? Word to the Wise here.... Don't BUY SHARP anything. The only reason Sharp is even dealing with us because they don't want a recall which would cost them $$$ because it would be free repair to us but this way they make us feel like we are getting a deal for $650. NOT SO-Lucky Us.

Aquos Smart 3D TV - I purchased this TV for my husband's 50th Birthday and it literally just stopped working the same month I made the last payment! Called Sharp and was told I would have to pay for repairs since it was past warranty. Called a repair place who looked at it and told me that the LED's went out and because the product was so new, they couldn't find the part to repair it. They even called Sharp to get the part and they said they didn't have it!! How could they NOT?!?!?! I will never purchase another Sharp product and should have gone with my gut when purchasing it and bought a different brand. That was over $1500 I guess my family didn't need. This company needs to be held accountable!! At least provide the part so I get this thing repaired!!

I purchased a 60-inch Sharp Aquos smart tv on 10/25/2015 and the tv didn't last for seven months. I have been relentlessly trying to get my tv replaced. They send a repair and he opened the tv and said that the screen was bad and that they didn't make them anymore. Bull, I believe that they are working together to rip consumers off. Now their decision which took me constantly sending info back and forth to say that they didn't get it for three months. They accidentally closed my case and when I called they said that they want to give me a tv with some deformities, refurbished same unit. Wait a minute, why can't they fix my. I am demanding that they give me my money or a new tv. They think that this is a joke. I got a bad tv and I will never purchase another Sharp product. I am now in the midst of talking to an attorney. Happy.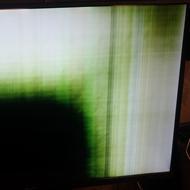 TV worked for a year and a half then just stopped. Paid over 1800 dollars for a 70inch TV and it's not functioning. I'm very decent with repairs so I tried to fix. Replaced the tcon board hoping it could be fixed turned out its the panel which is non fixable. Wow really if you have a defective product it should be on a recall and replaced for free which is good business. This company will never get any of my money again furthermore I will tell anybody that's willing to listen how horrible their service and products are.
DON'T WASTE THE MONEY, BUY LG PRODUCTS. Money like this is hard to come by and if I could do it again I would do more research or just take that money and go on a nice vacation. This seems to be a common problem with SHARP. I can't express how much of a inconvenience this is or how frustrating it is to have hard earned money flushed down the drain and have the company which I trusted for a quality product do nothing but apologize.

Don't buy a Sharp tv. I bought a 55" smart tv model# LC55LE653U. I have had nothing but problems. Stopped working a week before the warranty was up. Turns on to the Sharp logo then shuts off... and turns on and off repeatedly. Tech replaced main board under warranty. 2 weeks later, same problem. Tech again replaces mainboard. 3 months later... Guess what... Same problem. But now it's out of warranty. After arguing in circles for 2 weeks with customer support. They won't do anything. No replacement or repair. I tried getting the main board and fixing it myself. No can do. No one has it in stock and the part is discontinued.
Their customer service agents are bunch of freaking robots that have no emotion and don't understand that the problem wasn't fixed the first time when it was under warranty. Something is causing the board to short out that wasn't fixed the first time it was serviced. Now I have a 55" paperweight sitting in my studio. They told me that I should buy a new tv. Ha why should I have to buy another tv when I have a brand new tv, barely a year old, that broke under warranty and never was properly fixed, sitting my studio. I have a 13 yr old Emerson 32" flat in my bedroom that has given me absolutely no problems. Why is that? I thought sharp was a pretty good brand. I was wrong. If I end up buying a new one it definitely won't be a Sharp. The tv is a piece of crap and so is the company.
I will never buy another Sharp product nor will I recommend anyone to either. It's been a nightmare dealing with this TV. No one that works there cares that the tv was never fixed properly the first time when it was under warranty. Even the Tech says that there is an issue that is causing the mainboard to short but they only fix what they are told to fix from the service department. I'm calling the company every day until this gets resolved. Do yourself a favor... Don't buy Sharp and get an extended warranty with whatever tv you do get.
Sharp TVs Company Profile
Company Name:

Sharp TVs

Year Founded:

1912

Address:

Sharp Plaza

City:

Mahwah

State/Province:

NJ

Postal Code:

07495

Country:

United States

Website:

http://www.sharpusa.com/