Our promise. We provide a buying advantage with verified reviews and unbiased editorial research.
About Miracle-Ear Hearing Aids
A trusted resource for hearing solutions for over 70 years, Miracle-Ear uses state-of-the-art technology to remove the barriers of hearing loss. Miracle-Ear specializes in customizable hearing solutions that feature discreet, comfortable products designed to meet each individual's hearing loss needs. Contact us today to schedule your free hearing checkup at any all of the company's over 1,500 franchised locations across the U.S. At Miracle-Ear, we believe there's no need to live without all the important sounds in your life.
Pros & Cons
Pros
30-day trial
3-year limited warranty
Serves mild to profound hearing loss
Cons
Pricing could be more transparent
Bottom Line
Miracle-Ear has seven hearing aid models, plus customizable choices. Options are available for all hearing levels. Although their pricing isn't clear, Miracle-Ear has many locations with trained representatives who can help.
Top Miracle-Ear Hearing Aids Reviews
Verified
The specialist I had was great. So much info. Learned so much. Had hearing aids for 5 years and never heard so well. So happy with results. Would recommend these to anyone with a ...
Read full review
Verified
I have partial hearing loss and Miracle-Ear has improved my hearing. Their representative helped me and I bought a behind the ear set. I liked the set. They are comfortable. Plus,...
Read full review
Miracle-Ear hearing aids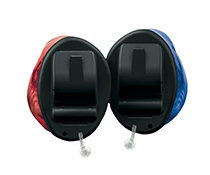 Miracle-Ear Hearing Aids
MINI
Miracle-Ear's smallest hearing aid is a good option for those who want a discreet device without giving up more advanced features. Designed with all-day comfort in mind. ITE and RIC models available.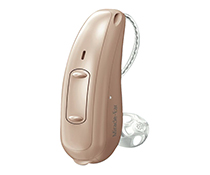 Miracle-Ear Hearing Aids
CONNECT
Good option if you make a lot of video calls. Connects to any Bluetooth-enabled phone, computer, tablet or TV. The connection is wireless and no intermediary device is needed. RIC and BTE models available.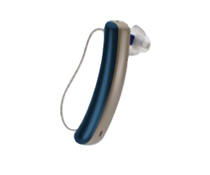 Miracle-Ear Hearing Aids
ENERGY
Built-in lithium-ion batteries have a runtime of up to 24 hours. Includes a portable charger. Rechargeable hearing aids feature streaming and binaural communication features. RIC and BTE models available.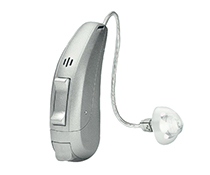 Miracle-Ear Hearing Aids
EASY
Simple, comfortable and easy to use. Offers superior sound quality with essential features, such as directional microphones and feedback cancellation. Select from BTE and RIC models.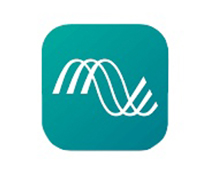 Miracle-Ear Hearing Aids
App
Free with in-app purchases as of publishing date
Through the app, you can adjust volume, customize programs and manage streaming devices. Includes Find My Hearing Aid app location feature. Compatible with most Miracle-Ear hearing aid models.
What is Miracle-Ear?
Miracle-Ear offers hearing aids at over 1,500 brick-and-mortar locations and are found in every state. Certified representatives can give you a free hearing test and help you find the right Miracle-Ear device. Each outlet offers hearing evaluations, hearing aid consultations, fittings, maintenance and more. You can work with a professional to choose the best Miracle-Ear products for your level of hearing loss, budget, preferences or whatever factor matters most to you. Miracle-Ear hearing aids cater to all types of hearing loss — from mild to profound. Some Miracle-Ear batteries are rechargeable.
Miracle-Ear hearing aids
There are multiple standard Miracle-Ear hearing aid models and an option to create a customizable hearing aid. All Miracle-Ear models come with the latest in hearing technology. Each hearing aid can have up to 48 channels and comes with one or more compatible apps. A 30-day trial is included with every Miracle-Ear hearing aid. Read more about Miracle-Ear's hearing aids below:
Miracle-EarMINI hearing aids

Miracle-EarMINI small hearing aid solutions are virtually unnoticeable while offering some of the company's most advanced features.

Miracle-EarMINI Mirage IIC: The discreet Miracle-EarMINI Mirage IIC delivers natural sound with discretion. These custom hearing aids are equipped with binaural wireless and offer crystal-clear sound and speech understanding—even in very noisy environments.
MEMINI ReadyFit: This hearing aid provides a convenient, on-the-spot hearing solution.
MEMINI CIC: This discreet hearing aid is designed to help you enjoy conversations in any situation.
MEMINI Audiotone Pro CIC: Designed to be discreet, this hearing aid is also an affordable hearing solution.
MEMINI RIC 10: While this hearing aid is discreet and comfortable, it also allows you to take advantage of some of Miracle-Ear's most advanced features.

Miracle-EarCONNECT hearing aids

Miracle-EarCONNECT Bluetooth hearing aids give you access to advanced features that help you make the most out of your relationships, stay productive at work and have fun during your downtime.

Miracle-EarCONNECT RIC 312:Equipped with personalized hearing and natural sound quality, MECONNECT RIC 312 offers an extremely discreet design. Despite its sleek form, MECONNECT RIC 312 provides fully featured Bluetooth connectivity for maximum enjoyment of music, calls and TV. The newly designed rocker switch and optional telecoil make this a great solution for those who value discretion in a high-performing device.
MECONNECT RIC 312 T: This direct-streaming RIC with telecoil lets you to clearly hear the world around you.
MECONNECT RIC 13: Enjoy direct connectivity for phone calls, audio streaming and advanced remote-control options. Voice Recognition Technology keeps your own voice and surrounding environment in balance, providing a natural sound quality and excellent speech understanding in noise.
Miracle-EarCONNECT BTE S 13: Miracle-EarCONNECT BTE S 13 hearing aids offer versatility to meet your individual hearing needs. This hearing device harmonizes your voice and surrounding sounds to provide a natural sound quality and excellent speech understanding in noise.
MECONNECT BTE P 13: This hearing aid offers natural sound quality and speech understanding in noise. It's also compatible with the Miracle-Ear app.

Miracle-EarENERGY hearing aids

With advanced lithium-ion technology, Miracle-Ear's fully rechargeable hearing aids let you live an active life with simple and reliable charging. Miracle-EarENERGY hearing solutions are hassle-free, long-lasting and flexible.

Miracle-EarENERGY iRIC R: This innovative hearing aid offers sleek, modern design with streaming and portable charging. MEENERGY RIC R: This hearing aid
MEENERGY RIC R: This hearing aid combines lithium-ion rechargeability, integrated acoustic and motion sensors and fully featured Bluetooth connectivity to stream music, calls and TV in high-quality sound. Its 20% extra battery capacity provides flexibility and convenience in a small design.
Miracle-EarENERGY BTE R: Miracle-Ear's first fully rechargeable BTE delivers the most advanced performance of any BTE. The lithium-ion BTE provides natural sound quality for the wearer's own voice and surrounding sounds, and it conveniently charges with the new portable charger.

Miracle-EarEASY hearing aids

The company's Miracle-EarEASY hearing solutions are designed to help those on a budget receive the hearing solution they need. The devices come with basic features to everyday needs.

Miracle-EarEASY RIC 312: These affordable hearing aids come with essential features to meet basic lifestyle needs. It offers great sound quality in a discreet design.
Miracle-EarEASY BTE S 312: This BTE hearing aid offers a comfortable and affordable hearing solution. This powerful hearing solution offers essential features for all levels of loss, even severe hearing loss.
MEEASY BTE SA 13: This hearing aid offers maximum comfort and great sound quality.
MEEASY BTE P 13: This BTE is extremely powerful is a great solution for those with severe hearing loss.
MEEASY BTE SP 675: This BTE hearing aid offers comfort and essential features.
MEEASY Audiotone Pro BTE 312: The Audiotone Pro BTE S 312 is an affordable hearing aid that offers everyday features for your lifestyle.
Miracle-Ear prices
Miracle-Ear doesn't publicly post the cost of each hearing aid, but the company states you should expect to pay between $1,000 and $4,000 — while this number seems high, the daily cost of two hearing aids is $1 to $7 per day, based on a 3- to 5-year lifespan.
Hearing aids are an investment in your overall health. There are many factors that determine hearing aid cost, including hearing aid choice, fitting, lifetime aftercare and technology level. Investing in high-quality hearing aids means your solution will be completely customized to you, both in the fit of the device itself as well as the programming of the software to meet your unique needs. Miracle-Ear financing is also available at many Miracle-Ear locations.
Miracle-Ear Foundation
The Miracle-Ear Foundation's Gift of Sound hearing aid program helps children and adults with hearing loss gain access to hearing aids. The program is designed for people who demonstrate a personal inability to financially provide for their hearing health needs. Since 1990, the Miracle-Ear Foundation® has donated over 21,000 hearing aids to more than 11,700 individuals nationwide.
Miracle-Ear hearing aid technology
Miracle-Ear hearing aids have the following types of technology:
| | |
| --- | --- |
| Speech isolation | Speech isolation includes noise reduction, directionality to focus on the target speaker and amplification of voices. |
| Smartphone functionality | An available smartphone app can control a Miracle-Ear hearing aid. |
| Tinnitus control | Alleviate tinnitus with static noise, ocean waves and Notch Therapy. |
| TV streamer | Hear the TV more clearly with audio streaming to a TV streamer, connected to your hearing aid. |
| Inductive charger | For the rechargeable models, just drop the hearing aids into the inductive charger, the Miracle-Ear battery charger, for a convenient, quick charge. |
Miracle-Ear FAQ
What is the Miracle-Ear warranty?

Most Miracle-Ear hearing aids have a 3-year limited warranty. You will also receive free service for the life of your hearing aids. This includes free quarterly check-ups, cleanings, hearing tests and adjustments.
Is there a Miracle-Ear mobile app?

Miracle-Ear developed the GENIUScontrol app for use with Apple or Android smartphones. This app allows you to use your phone to control the volume and programming on your hearing aids. You can also try the GENIUSlink app to wirelessly connect an audio streamer to Bluetooth-enabled MP3 players, phones, television or other devices in order to stream music and other sounds.
How much does Miracle-Ear cost?

Miracle-Ear doesn't post their pricing on their website. For more information on pricing, visit a Miracle-Ear location.
What types of hearing aids does Miracle-Ear offer?

Miracle-Ear offers the following hearing aid types:

Receiver-in-the-canal (RIC)
Behind-the-ear (BTE)
Completely-in-canal (CIC)
In-the-canal (ITE)
Invisible-in-canal (IIC)
Are Miracle-Ear hearing aids rechargeable?

Two of Miracle-Ear hearing aids are rechargeable: the Rechargeable BTE and the Rechargeable RIC.
Is Miracle-Ear a good hearing aid?
Yes. Miracle-Ear hearing aids have good sound quality and are made to be small and discreet. Their seven models are sure to appeal to most people, and they cater to every form of hearing loss, from mild to profound. Their rechargeable models are convenient, and Miracle-Ear has hundreds of locations across the country.
Miracle-Ear Hearing Aids Reviews
A link has directed you to this review. Its location on this page may change next time you visit.
How do I know I can trust these reviews about Miracle-Ear?
4,240,639 reviews on ConsumerAffairs are verified.
We require contact information to ensure our reviewers are real.
We use intelligent software that helps us maintain the integrity of reviews.
Our moderators read all reviews to verify quality and helpfulness.
Page 1 Reviews 0 - 5
Pami O. of CA

Verified Reviewer Verified Buyer
Original review: May 27, 2023
My audiologist Jacqueline ** was wonderful! I had an appt. later in the day so I'm sure she had many customers before me, yet her greeting and attitude was still so bright and welcoming. But most importantly, I got such a detailed breakdown of the diagnosis after testing that I could completely understand, and which I was not aware of before I walked into Miracle Ear. I was completely stunned by what I didn't know about hearing loss. And I never for one minute felt like she was trying to sell me on something. Everything she informed me about was not about trying to sell a product but about what my choices were in terms of what products are actually available to me for the type of hearing loss I was experiencing.
I had no idea that hearing loss could be about the reception of an actual word. That I was hearing the word "tune" when she was saying the word "tube." And then a light went on in my brain. I realized why I was making mistakes at work, or why I had to always have subtitles displayed when listening to the TV! Because I was mistakenly hearing another word instead of the actual spoken word. Like I was hearing "Get my hit," when my friend was saying "get my hat!" Because I was only picking up some of the frequencies and not hearing other frequencies. I used to think that hearing loss only had to do with the volume of sound being turned down, not the loss of certain frequencies. I used to think the person speaking to me wasn't enunciating his or her words, and I would get frustrated with them! But it was me. I had lost the ability to hear certain frequencies.
I didn't need amplification, I needed to be able to fine tune the channel of the radio station. I had lost access to certain frequencies, like losing access to a radio channel or not being able to receive certain channels that I was able to tune into before. So my ears had lost certain channels and if those frequencies were present in a word, I was not hearing "all" of the word, and my brain just thought, 'Ok that sounds like "tune" because the frequency for the "b" sound was gone. So if someone asked me "Can you tell me what's inside that test tube?" I heard "Can you tell me what's inside that test tune?" Which didn't make sense to me. So I was always saying, "What did you say?" And they would say it again and still I didn't understand. So I'd just give up, and let it pass.
When Jaqueline put a pair of hearing aids in my ear that she had fine tuned according to my hearing loss which she was quickly able to diagnose through testing, I couldn't believe that I had heard so many words incorrectly. The whole experience was so enlightening and the actual hearing test is absolutely free. You better believe I walked out of the Miracle Ear office with hearing aids in my ears. And that very night I watched a movie without having to read the subtitles! Plus, with the bluetooth capabilities of the hearing aids, the sound came right through my hearing aids!
Be the first one to find this review helpful
Thank you, you have successfully subscribed to our newsletter! Enjoy reading our tips and recommendations.
Robert L. of TX

Verified Reviewer Verified Buyer
Original review: Feb. 23, 2023
I first went to a ear, nose, and throat doctor who specializes in hearing. Paid him 150.00 for a office visit. He did an initial Assessment and then tried to sell me a pair of hearings aids for 11,000. I was very uncomfortable with the whole thing. So I made an appointment with Miracle Ear. They did an Assessment for free. Incidentally, the results were almost identical to those of the medical doctor. They briefed me on my options and worked with my Insurance company to get me the best deal. I ended up going with the Meenergy RIC R AX. I have been very pleased with the hearing aid overall. I have now been wearing them for about 3 months. For their intended purpose of helping you hear better, they are fantastic and I couldn't be happier although they have taken some getting used to.
Now for the high tech features (fun stuff) review. I love how they connect with my iPhone and allow me to take telephone calls, listen to music, and hear mapping instructions from my iPhone thru the hearing aids without having to disturb people around me. I have truly enjoyed the overall experience with Miracle Ear fitting them to me. They had me in several times they readjusted them at the beginning of the process to get everything right. They truly do make a huge effort to help you get through the initial getting used to process of having the hearing aids and make sure everything works out well.
One complaint that I have is the Bluetooth drops out from time to time on my hearing aids when I'm talking on the phone. If you walk away from your phone and then come back later, many times one of the hearing aids won't connect. At that point I have to turn my phone off or turn the hearing aids off, or both, to get everything to reconnect properly so that I have sound in both ears. This only happens when I'm trying to use Bluetooth.
Also I purchased the TV connector that goes along with the hearing aids. My wife truly enjoys that as I can listen to the TV with either the volume up so that everyone can hear it or with the volume of the TV completely turned off and only I can hear it. However, the Bluetooth connection between the TV controller and the hearing aids drops out from time to time. It's a minor annoyance although it needs to be addressed. Another issue is the Miracle Ear app for iPhones. It doesn't work very well and my technician told me to take it completely off my phone until Miracle Ear gets it fixed. This is sad as the app is useful when it works, but is too buggy.
The only other thing that I have noticed that I don't like is that the charger has two green LED lights that are extremely bright. I keep the charger for my hearing aids next to my bed. They are so bright, that they light up half of the room at night such that it keeps us awake. I have to cover the charger with a sock or some type of cloth so that it isn't so bright. It would be nice if they would incorporate a feature that would allow you to turn the brightness down on the charger LEDs. However other than these minor issues my experience with Miracle Ear and with the new hearing aids has been tremendous. And I highly recommend them and the staff at Miracle Ear.
9 people found this review helpful
Jane H. of MD

Verified Reviewer
Original review: Oct. 23, 2022
Doug ** is our local Miracle Ear hearing specialist. He is an outstanding representative for the brand. I went with my husband five years ago for his first visit here in Maryland. We had recently relocated here. He has worn hearing aids for many years, just never Miracle Ear. He decided to give them a try as my mom had a great experience with hers. Doug asked if I would like my hearing tested. I agreed and he found the hearing loss in my left ear was significant. He suggested I get a hearing aid to slow the loss of hearing in that ear. I did, and what an amazing result. Until the hearing aid improved my hearing in that ear I had not realized the hearing loss.
What most people do not realize is that when you buy a hearing aid from Miracle Ear they service it for free for the life of the device. That aid is five years old and it stopped working last week. They got me in quickly and Doug tested four different parts and the last one was it. Once he replaced that part it was good as new. About a year ago my hearing in my right ear was starting to decline and rather than buy a new one I decided to get a refurbished one. It works great and I receive the same service for it as the one I bought new.
If you have hearing loss and are hesitant about wearing hearing aids consider this. Doug explained that when our hearing deteriorates we lose the ability to understand consonants. They represent 21 of the 26 letters. And while hearing aids can't restore hearing loss they can slow the decline. Also, for ladies who worry about how ugly they are, I have very short hair cut over my ears and it literally disappears behind my ear. Anytime I have mentioned my hearing aids the reply is I never knew you had them. Miracle ear is a wonderful bargain!
14 people found this review helpful
Linda D. of NY

Verified Reviewer Verified Buyer
Original review: June 16, 2022
I have partial loss of hearing. Sometimes, I would think people are mumbling when they are actually just talking softly. I used to be able to hear that. Now, I couldn't make out anything they were saying. My Miracle-Ear hearing aid corrected that quite a bit. My hearing aids have the charger and it's the one that goes over the ear with the little wire that has the actual earpiece. I had to get those because of my work. I'm a medical assistant. If I had gotten the regular hearing aids where the full thing goes into the ear, I would never be able to work as I wouldn't be able to use my stethoscope.
The hearing aid I had gotten were over $5,000. I was able to pay it off a lot sooner than expected because I was working full time and I'm 68 so I got the full benefits of my Social Security. I had the income coming in to add an extra payment each month. Now, I'm working part-time and I'm collecting Social Security. If I were to get new hearing aids, I would have to probably get the same style but cheaper ones if they are available. That aside, Miracle-Ear's customer service was excellent and they worked around my schedule when I had to come in every so often to be tested. They were very informative and their guy Mike was good at explaining things.
8 people found this review helpful
Beverly W. of KY

Verified Reviewer Verified Buyer
Original review: June 7, 2022
We went to Miracle-Ear to see about getting hearing aids. I was the first one because I couldn't hear in a crowded room or at church. About a year later, my husband got the hearing aids also. My husband and I both have hearing aids and we enjoy going to the Miracle-Ear office. It's a good place and the ladies are awesome. Wendy is the receptionist there and she's very professional and friendly. My husband and I enjoy working with her.
We can hear a little better now. Our hearing aids are adjusted periodically whenever we're supposed to go back. They retest our hearing and everything. My husband has hearing aids that don't have batteries in and he charges them at night. Mine has batteries and I replace them all the time. My husband's hearing aids had to be sent out somewhere around two weeks ago as they had to be fixed. On the whole, Miracle-Ear is a great product and I would recommend it. I love mine.
3 people found this review helpful
Sandra H. of CA

Verified Reviewer
Original review: May 9, 2023
I had tried two other hearing appliances prior to going to Miracle-Ear. On my first visit, the audiologist tested my hearing and asked relevant questions. After reviewing the results, he discussed with me what the tests showed. He asked me what I thought my deficiency was with regards to my hearing and I indicated the center range on the test results which shows more than average hearing loss. He said he was pleased that I was being realistic and would be happy to fit me with hearing aids on a two week trial. I was more that excited, and felt as if I was going to be helped and my needs would be viewed individually.. so I would get aids that were specific to my needs. I went back after the two week trial, and there was no hesitation, these hearing aids are the ones for me. Thank you Larry, you were so kind and helpful!!
Be the first one to find this review helpful
Chuck K. of AZ

Verified Reviewer
Original review: April 21, 2023
Have worn hearing aid over 20 years. This experience was amazing. I have never had such a complete test as I received. From checking in to the hearing test. The test and following explanations and complete explanation of use, adjustments. A Wow factor of 10.
2 people found this review helpful
Steven P. of CA

Verified Reviewer
Original review: April 19, 2023
Stopped by the Willow Glen location in San Jose for a routine cleaning. In and out in 5 minutes. Sweet! As always the staff are pleasant and efficient. And of course the cleaning was no charge, covered in the original purchase.
3 people found this review helpful
Patricia P. of NJ

Verified Reviewer
Original review: April 7, 2023
I go to the Miracle Ear in Cherry Hill NJ and my audiologist is Antoinette, she is absolutely great! She explained everything in language you can easily understand and makes all the adjustments you need as many times as you may need and this is always done with a smile on her face. I never feel as though I am being rushed along. This is my second pair of hearing aids and they are so comfortable that sometimes I actually forget to take them out at night and wake up in the middle of the night and realize I still have them in.
3 people found this review helpful
Janet C. of IN

Verified Reviewer
Original review: April 6, 2023
I love NOREEN in Fort Wayne, IN! She really knows her stuff. I always learn something new when I'm there and she's right on with my hearing adjustments. I now realize exactly which sounds I have difficulty recognizing. The hearing aids are wonderful.
Be the first one to find this review helpful
Miracle-Ear author review by Kathryn Parkman
Miracle-Ear offers hearing aids for all levels of hearing loss. Financing is available through credit companies, and the Miracle-Ear Foundation provides special assistance for those with limited income and no insurance.
Products: This company offers seven models of hearing aids, including behind-the-ear, receiver-in-canal, completely-in-canal and invisible-in-canal hearing aids. Custom designs with five color options are available in completely-in-canal, in-the-canal and in-the-ear styles.

Features: All hearing aids come with GENIUS 3.0 technology to improve audio quality. They are programmable with up to 48 channels, and most styles come with an app to control the settings. Optional features include rechargeable batteries, Bluetooth compatibility and tinnitus control.

Trial and warranty: Hearing aids come with a 30-day trial and a three-year limited warranty.

Locations: This company has over 1,400 franchised locations across the United States where consumers can get hearing tests, hearing aid fittings and hearing aid repairs.