Eargo is a health tech company that's destigmatizing hearing loss through innovation. Eargo brings a refreshing brand to an archaic industry overrun by inflated prices, needless negotiations, and complex purchasing barriers. For the first time, there's a brand that provides consumers with a modern buying experience, great technology, and a clear understanding of hearing health. Learn more today about the enhanced auditory experience Eargo has offered millions of people across America.
View More
View More
BOTTOM LINE
Eargo sells three hearing aid models with an open-fit, breathable design. While not appropriate for those with profound hearing impairment, Eargo provides quality devices for mild to severe high-frequency hearing loss.
PROS
Nearly invisible
Licensed, professional support
100% covered by federal benefits
Rechargeable hearing aids
CONS
Not for profound hearing loss
​
How do I know I can trust these reviews about Eargo?
2,738,809 reviews on ConsumerAffairs are verified.
We require contact information to ensure our reviewers are real.
We use intelligent software that helps us maintain the integrity of reviews.
Our moderators read all reviews to verify quality and helpfulness.
For more information about reviews on ConsumerAffairs.com please visit our FAQ.
Bill of AR
Verified Reviewer Verified Buyer
I have moderate hearing loss in the high frequencies. After checking at least a dozen companies, I decided to purchase from Eargo and I have been very pleased. [They called] me to make sure it was working and that I was getting used to [the device]. I also had direct contact with the audiologist.
Read full review
William of TX
Verified Reviewer Verified Buyer
I couldn't hear [background noises] and female voices are soft and I had difficulty hearing them. I bought the Max and I like them really well. The interaction with the customer service team was excellent... You get a good look and it's so easy to adjust the volume.
Read full review
Eargo hearing aids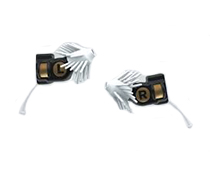 Eargo
Max
$1,850 as of publishing date
Package comes with two Eargo devices, wax guard, cleaning brush, charger, cable and plug. Includes soft Flexi Fibers made from medical-grade silicone. Payment plans start as low as $86 per month.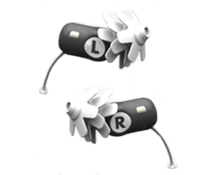 Eargo
Neo
$2,350 as of publishing date
Includes two hearing aid devices, small and large Flexi Palms, wax guard, cleaning brush, charger, cable, plug and a one-year warranty. Payment plans start at $109 per month.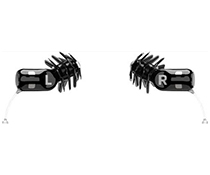 Eargo
Neo HiFi
$2,500 as of publishing date
Fine-tuned for sound amplification, active noise cancellation and dynamic feedback reduction. Package comes with two lightweight hearing aids, a charger and more. Includes 24-month warranty. Finance for as low as $116 per month.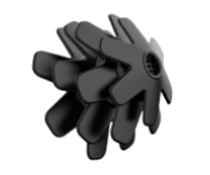 Eargo
Flexi TetraPalms
$25 as of publishing date
For more comfortable hearing aids, Eargos recommends replacing Flexis about every three months. Package includes three pairs. Compatible with Eargo's Max, Neo, Neo HiFi and Plus models.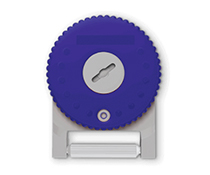 Eargo
Wax Guard Replacement Tool
$25 as of publishing date
Includes a wheel of 15 2.5-milimeter wax filters. Comes with the tool to replace the filters in your Eargo hearing aids.
Eargo hearing aids
Eargo sells hearing aid devices for individuals with mild to severe high-frequency hearing loss. All models feature four sound profiles that are easy to save or switch between for the user. Unlike typical behind-the-ear hearing aids, Eargo's devices are nearly invisible and amplify sound in front of you rather than behind you.
Eargo's open-fit hearing aids feature silicone Flexis that allow for increased airflow, letting frequencies pass more easily into your ear and giving you more natural sound amplification. The Flexis also prevent the plugging sensation commonly felt when using traditional plastic hearing aids.
There are three Eargo hearing aid models:
Eargo Max, provides a sound amplification boost with improved noise reduction. The Eargo Max model features excellent sound quality, state-of-the-art Flexi fibers (the "Flexi Dome") and advanced sound profile memory that includes voice indicators.
Eargo Neo features better noise reduction, better feedback cancellation and more added stable gain (for signal below 65dBSPL). The Neo device is controllable through Eargo's mobile or web app, making it easier to adjust to your settings. You can also request an Eargo Hearing Professional to help you find your perfect sound settings via the mobile app.
Eargo Neo HiFi boasts a beautiful, state-of-the-art design combined with the company's best sound fidelity ever for mild to severe high-frequency hearing loss. Eargo Neo HiFi lets you experience full-bodied, rich sound just as nature intended and is completely concealed inside the ear canal. The company offers a two-year warranty with the Eargo Neo HiFi. The Eargo Neo HiFi device is controllable through Eargo's mobile or web app, which makes it easy to adjust the settings. You can also consult with an Eargo hearing professional to help find your perfect sound settings via the mobile app. 
The devices are all rechargeable, and purchase includes a charging case that allows you to charge your Flexis on the go, allowing you to go days without ever having to plug into a wall.
Each model has different specifications including dimensions and feel and performance. Compare each of Eargo's models using the chart below.
| Model | Eargo Max | Eargo Neo | Eargo Neo HiFi |
| --- | --- | --- | --- |
| Dimensions | L-18.4mm / H-9.4mm / W-6.8mm | L-19.3mm / H-6.8mm / W-12mm | L-19.3mm / H-6.8mm / W-12mm |
| Weight | 1.1g | 1.2g | 1.2g |
| Gain | Maximum output 110dB SPL | Maximum output 111dB SPL | Maximum output 111dB SPL |
| Noise reduction | Up to 12dB gain reduction | Up to 17dB gain reduction | Up to 17dB gain reduction |
| Wind noise reduction | Up to 14dB gain reduction | Up to 13dB gain reduction | Up to 13dB gain reduction |
Eargo prices
Eargo costs anywhere from $1,850 to $2,950, the total price of the hearing aids will depend on the model selected. Prices are for two hearing aids and include a charger, plus extra Flexis and wax guards. Financing is available and Eargo offers a 20% military discount.
The company handles claims directly with FEHB (federal employee health benefits) insurance plans, which makes it possible for qualified customers to receive the product at no out-of-pocket cost to them.
| Model | Price | Monthly financing |
| --- | --- | --- |
| Eargo Max | $1,850/pair | Starts at $86 |
| Eargo Neo | $2,350/pair | Starts at $109 |
| Eargo Neo HiFi | $2,950/pair | Starts at $137 |
How to buy Eargo hearing aids
Eargo designs products for individuals who experience mild to severe high-frequency hearing loss. The company uses safe, remote hearing checks, phone consultations and online ordering so you can purchase Eargo products from the comfort of your home. Eargo does not require outside hearing tests or prescriptions. Instead, the company relies on its own clinically validated hearing check to evaluate your hearing in loud settings. Visit the company's website or call Eargo directly to purchase your preferred device.
In addition to three hearing aid models, Eargo sells replacement Flexis, replacement wax guards and chargers on their website.
Eargo staffs a team of personal hearing professionals (PHPs) that can help you evaluate their products and find the right selection for your hearing needs. Access to a PHP continues after purchase, for as long as you use the device. These professionals can help you with the fit and feel of your device, settings, and any questions that come up along the way. After purchase, your PHP will set up a welcome call to help you get started.
Eargo Q&A
Will my insurance cover my Eargo hearing aid?

Possibly. Eargo does not provide insurance reimbursements, so you'll need to check with your insurance company in advance to see if you qualify for coverage.

What is Eargo's return policy?

If you're not satisfied, you can return your Eargo hearing device or any unopened accessories within 45 days for a refund. A $99 handling fee will be applied.

How long do Eargo batteries last?

Eargo batteries are rechargeable, and a charger is included in the price of purchasing the hearing aids. A fully charged battery should last for 16 hours.

Do Eargo hearing aids help with tinnitus?

While Eargo hearing aids were not created to treat tinnitus, hearing aids may help reduce symptoms. According to Eargo, some users have reported a decline in tinnitus perception after wearing the devices.
Do we recommend Eargo hearing aids?
If you or a loved one is suffering from mild to severe high-frequency hearing loss, Eargo devices may be a great option. Their simplified ordering process cuts out the middleman and makes for a straightforward experience. Eargo also provides Personal Hearing Professionals that are on call to help you with any questions that arise before, during and after your purchase.
A link has directed you to this review. Its location on this page may change next time you visit.
How do I know I can trust these reviews about Eargo?
How do I know I can trust these reviews about Eargo?
2,738,809 reviews on ConsumerAffairs are verified.
We require contact information to ensure our reviewers are real.
We use intelligent software that helps us maintain the integrity of reviews.
Our moderators read all reviews to verify quality and helpfulness.
For more information about reviews on ConsumerAffairs.com please visit our FAQ.
Page 1 Reviews 0 - 10
Beth L. of NC Verified Reviewer Verified Buyer
Original review: July 9, 2020
I have been waiting and watching because I know that all the other competitors of Eargo are basically the same. I had felt like they were all way overpriced and they haven't really changed in 50 years. It's sort of almost like price-fixing. They all were sorta in cahoots. Now I've noticed that some of the old-timey ones are saying, "Yes. Computer blah, blah, blah," but they're not, really. It's the same old, same old. Eargo, on the other hand, is really using newer technology that I can adjust with my phone and all that kinda stuff. It's awesome. I've been waiting for this technology to finally be affordable and to really be available.
My hearing aids are fantastic. Having them is like day and night. I knew I was missing more and more. Sadly, because of the lockdown I have not been able to go into a crowded room to see how that works. One of the things that pushed me over the edge was going to a meeting. I couldn't hear people even if they were sitting next to me. I haven't gotten to test that out yet, but I hope it'll be soon. Otherwise, birds, understanding words on TV and just a million things, it's life-changing.
I love my hearing aids and I sorta forget about them. The only drawback is I do wish that there was a real person to make sure I've got them in my ears right. There are some days they're kinda sticking out a little bit and I can't quite find that sweet spot or if I move my head funny, it gets a little muffled and I know that they're not really in there right. That's the only thing. I feel like sometimes I'm not optimizing the way that they're used.
That aside, customer service has been fabulous about following up and checking in with me. They had an appointment right off the bat. I know they're available anytime if I have questions or concerns. They have that really rare customer service quality of making you feel like you're the only customer they care about which is awesome. I know how hard that is.
I have tried to talk to my 91-year-old father into getting Eargo because he will never stick with his hearing aids. He doesn't like the ones he's got and it's like, "Please get these. Please, dad," but he just won't. My best friend told me about her hearing aids and that's why I got mine. She was just in love with them. She and I had been hunting forever to find something. I told everybody I know, "Get these. They're fantastic. You put them in, you forget it. You don't have to fiddle around with battery stuff."
Read full review
16 people found this review helpful
Thank you, you have successfully subscribed to our newsletter! Enjoy reading our tips and recommendations.
Daniel of IL Verified Reviewer Verified Buyer
Original review: March 11, 2020
The first salesman I talked to left the company in the middle of the stream. Then when they told me I could use my insurance benefits, there was a big snafu. They told me my insurance would pay less than I thought they would so I paid my share of it. Then I contacted Blue Cross Blue Shield and they said they would pay more. I contacted Eargo and told them that I made an overpayment. Blue Cross Blue Shield told me they paid $2,000 and Eargo said they only paid 1,500 or something like that. I had to call a bunch of times to get my refund. I also had to talk about the Better Business Bureau on Blue Cross Blue Shield, but then they refunded it shortly after I got a little more aggressive about asking for it. It would've been better off to pay for Eargo outright and got my refund check from Blue Cross Blue Shield, but they told me they accept that now.
Another snafu was that when I first received my Neo HiFi, which was the latest one they offered, the charging case did not connect via Bluetooth to any of my Apple devices. After about a week and a half, I finally reached a Bluetooth specialist. They told me to do the same thing that I had done before, delete the app, reinstall the app, and all that other stuff I did to try to connect via Bluetooth. Then they sent me another charging case so the first charging case was no good.
But it's great to be able to access an audiologist and have the programs changed remotely, especially in these days. She was also kind enough to write a fantastic letter saying that I needed to have my cell phone in order to access the Bluetooth capabilities of the Eargo devices. Where I work prohibits us from having our cell phones at work. Now I have permission so I really appreciate her time writing that. I'm happy with the devices and I have been recommending it to other people.
Read full review
Eargo response
Thank you for your comment, Daniel. We sincerely apologize for the bumps in the road you experienced, and we're happy we were able to refund you and that you're hearing life to the fullest with Eargo Neo HiFi. Please contact your hearing professional at 1-800-375-8058 or support@eargo.com if we can continue to provide support or if there's anything we can do to help throughout your journey to better hearing health.
6 people found this review helpful
Leann of CO Verified Reviewer Verified Buyer
Original review: Feb. 20, 2020
I had done other hearing aids from two different companies and they were always the over the ear in-the-ear. I got the smallest ones that I could, but the problem with those was I was always flipping them out or one would be lost. If I flip my hair or put on sunglasses and take them off, then I would lose them. I had tried before some in-the-canal hearing aids that were like $5,000, and when I did a trial on those, the problem I had with them was that if I were to try and eat, I had to take them out because the noise from my jaws and chewing overpowered everything. They were really bad and those were the really expensive ones. I gave up on those and then went back to the over-the-ear type ones.
Now I've got the Eargo in-the-ear canal hearing aids, and they're the latest ones. My main thing about them is they are always there. But I wish they were a little smaller so they fit in better for my ear canal. I don't feel like I can get them in far enough for them to be unnoticeable. I wish they went in a little bit further, but they can't. So it is what it is.
I made a call to Eargo this morning because I downloaded the app and I couldn't get it to connect. When I'm out in certain areas, I would like to be able to program the hearing aids for restaurants so that I could not get so much background noise, and I'm hoping the app will take care of this. But other than that, I am really, really pleased with Eargo. These were a gift from my significant other of which he could not have given me anything better. I so appreciate that. I ordered these new earbuds that are on the jaw so that I can wear them with my hearing aids because I listen to a lot of books online, and so this way, I don't have to take the hearing aids out. And while I'm listening the book, I can still hear other things going on. So that's also a big plus for me.
Read full review
Eargo response
Thank you for your comment, Liz, and for trying Eargo. We would suggest getting in touch with your hearing professional at 1-800-375-8058 or support@eargo.com to learn about placing Eargo so it's as comfortable as we intended and for support with connecting your Eargos to the app. In the meantime, you can take a look at tips and tricks to all things Eargo here: https://eargo.com/guides.
10 people found this review helpful
Ken of SC Verified Reviewer Verified Buyer
Original review: Feb. 12, 2020
I like the Eargos but I was put off by the cost. It was not a great time for us to be entering into something like this but we'll probably be committed to seeing it through, as far as the payment schedule. That goes on for some time. As far as the devices themselves, I'm not totally sold that they're anything more than amplifiers. Actually, you can get amplifiers for far less money. From what I researched, Eargo is still basically an amplifier. It doesn't focus on your respective right and left ear's hearing loss at certain frequencies. It's more targeted to people with high-frequency loss and I think that's primarily what mine is, from the ones I had before. That's what we were working on correcting with the audiologist.
I had gotten some normal, over-the-ear hearing aids before and at the time, my insurance company would actually pay most of it. But the itching in the ear is something that seems to go with them. Initially, I was told that it's pretty common.­ But I didn't like the itching in the ear. I didn't like the kind of batteries they had either. When you pull the seal off and air hits it, it starts a chemical reaction and the battery is gonna be dead within five days whether you use it or not. I'm also active outdoors and I didn't like that the hearing aids would fall off my ear and sometimes, they would even pull out the in-the-ear part. It was crazy. So I gradually didn't wear them very often.
On the other hand, the Eargos are very discreet and pretty low-maintenance so far. Plus you don't have to do batteries. Those are the things that make them feel like a better fit for my personality and lifestyle. So I recommended them to two other people with the caveat that they have a 45-day trial period to decide for themselves. I told them to be sure to send them back within 45 days if they don't like them. I don't think Eargo is perfect at all. Ideal hearing would be nice to have again but that's not gonna happen. So at least they're something that I'm happy to put in and keep in. They are far more comfortable. I even find that, if I lay down and start watching TV, I'll go to sleep with them on. That's not the way I like to do it but at least that says that they're not bothering me a whole lot. So far, I haven't had any problems with them.
I hope that they'll be durable because it seems to me like I'm kind of a jerk of a consumer. If you buy a car new and you finance it for 60 months – some are even 72 – they should keep that car running for you until you've paid for it. I feel the same way about the Eargos. If you're gonna finance them for a certain amount of time, I ought to have a full boat, blanket replacement warranty without any questions asked if one of them should have a fail. But the reviews that I've seen were not very reassuring about the kind of support you get after paying this amount of money. Other users who reviewed Eargo said that if there were problems, Eargo is not really too good about replacing. I think there is a $300 charge to replace one if it fails. I read about the red charger issues and about one that would change the settings by itself.
In terms of the four different levels, two seemed to be a pretty good fit. But I felt like I continued to have problems. It's not so much being loud enough but it's like it's not altogether clear that I'm having problems still with understanding what someone said. Ladies' voices on TV dialogue will seem really overly loud. Then with the men's, I still can't quite distinguish what they're saying as well as I'd like. As far as tech support, I had made some remarks conversing with one of the ladies who followed up. I said I'd like to have something that would maybe focus on the crowded loud environments. So allegedly, I got an update and initially, there was a problem with that but it was more server-related on the IT end. Supposedly, there's been a fix. Nonetheless, my Valentine's Day gift to my wife would be to not go back to having the TV turned up quite as loudly.
Read full review
Eargo response
Thank you for your comment about our Class I, FDA-cleared medical devices, Ken. We would suggest reviewing our tips and tricks to all things Eargo here: https://eargo.com/guides. Or, contact our hearing professionals for guidance at 1-800-375-8058 or support@eargo.com for assistance.
40 people found this review helpful
Alice of MA Verified Reviewer Verified Buyer
Original review: Jan. 29, 2020
I'm crazy about my Eargo hearing aids. Before, I missed a lot of things that people were saying in group and I missed a lot of things my kids were telling me from another room. If they were in the living room and I was in the kitchen then they said something, I couldn't quite make out what they said. So my brain, in the absence of adequate information, would just make stuff up. I've had this hearing loss feeling for almost five years and one day, my kid asked me what dust was made of and my response was, "Oh, stuffed tomatoes, I love those." While it was very funny, it really started to bother me. So, I'm a social worker and there was a woman telling a story one night about her departure from Syria and I could not hear her in spite of how close I got to her. I thought how awful it was that she was finally telling this terrible story and I was not actually able to hear it. And that was it for me.
I made the call the next day and I tried to buy hearing aids online but it didn't work. Then, when I was in a car and I just called the person and said I needed these right now then gave him my credit card number. After, the hearing aids came and I popped them in. I didn't realize when I first tried them on that I had my dishwasher and my washing machine going. So I heard a lot of noise really quickly and it was quite remarkable to be able to hear. Then one time, I went out into the woods and there's a sound that the wind makes at the top of the trees. I realized that I had not heard that sound in many years and it was the coolest thing.
Other than that, I looked at all of the models of hearing aids and the Neo seemed like the newest one. That was what I went with and I also got a lot of support from Eargo when I first got them. They told me to put a little bit of Aloe on them at the insertion so it'd be easier and I cut one of the middle flanges out for one of my ears because it felt too big. Besides that, I love them. I work in schools so I'm often in cafeterias with kids. And it's great to be able to hear people in a crowd and I feel like I'm not missing stuff that I was really bothered by missing. While I don't wear them all the time because I don't always need them, when I use them and I put them in, they're so comfortable. So I really feel that as time has gone by and I've increased my wearing time, they're just a simple part of my life. I love the way they charge, too, and they're so elegantly designed.
Read full review
Eargo response
We're crazy about your comment, Alice, and happy you're hearing life to the fullest with Eargo!
9 people found this review helpful
Chris B. of MN Verified Reviewer
Original review: Jan. 2, 2021
Great packaging and great customer support in the beginning but one failed shortly after the warranty expired. They don't repair them but they offered to sell me a replacement at a discounted rate. The second device failed a few months later. I just paid off the $2100 credit account I used to finance the purchase. Very frustrating experience.
Eargo response
Hi Chris. Thank you for taking the time to post this comment. Eargo definitely repairs our hearing aids out of warranty as well as offering our clients a generous discount to upgrade to newer technology. I have placed a request to have a member of our client care team reach out to you and replace your non-working Eargo Max hearing aids under the repair warranty at no-charge given the experience you had. I'm sorry you were given confusing information. Steve Eagon, Audiologist
Be the first one to find this review helpful
Gale W. of KS Verified Reviewer
Original review: Oct. 30, 2020
After a few months of owning a pair of their hearing aids, I had the left hearing aid crap out, which they did replace. Now I'm having trouble with the right hearing aid. I've contacted them once and I had to go through the routine cleaning that they make you go through and after a couple of days it quit completely. I've sent a request for someone to contact me, it's now been 4 days days and no one has contacted me "soon" as the stated when creating a trouble ticket. What is up with this company? Boy you all need to find some customer service or you will be out of business SOON. I find it hard to recommend you all if your service doesn't improve.
Eargo response
Hi Gale.
Thank you for posting this and letting us know. We take these service issues seriously. I have reached out to one of client care managers to reach out to you ASAP. We promise to help so you are satisfied and will extend your warranty an extra 3 months for the inconvenience.
Kindest Regards - Steve Eagon, Audiologist and Head of Sales Development
8 people found this review helpful
Neil of ME Verified Reviewer
Original review: Sept. 29, 2020
I was excited when I first bought my little hearing aids. I could hear better, clearer. But, in less than a year's time one of them died. A couple of months later, so did the other one. The company replaced them promptly. For the last time. Within a year, the ones they sent stopped recharging. I looked around and tried others but the $5000 jobs weren't doing what I needed. So when Eargo wanted more money, I paid them. It was still at a discount. But here we are. A little less than another year and they are starting to go. Sorry guys, I'm retired and living on a pension now. I'll have to stay deaf this time because paying you every year isn't going to work either. The ads are clever. The writeups are enhanced. But they don't deliver...for long.
Eargo response
Hi Neil. I reviewed your account and show that both of your hearing aids are still under warranty. We can replace them at no charge. You should have received a call from Andrew with our client care team offering to help. You can reach our team at 800-615-9000 or email us at support@eargo.com. As part of this next step, I'd like you to speak with one of our licensed hearing professionals to review cleaning, maintenance, charging, etc. Eargo hearing aids are designed to be reliable and last for 1,000+ charges. That being said, like ALL hearing aids they require regular maintenance. We'll do whatever we need to do in order to help you.
11 people found this review helpful
Earl G. of NY Verified Reviewer Verified Buyer
Original review: Sept. 19, 2020
So far so good. I am very satisfied with the units. They are clear and I love not having to play with batteries. Next year my wife will probably want a pair since she is not happy with the ones she has..
Be the first one to find this review helpful

Vikki D. of SD Verified Reviewer
Original review: Aug. 5, 2020
After researching hearing aids,I decided to go the the Eargo brand as I liked the idea of the device being in my ear and having the rechargeable base. I will say the customer service was amazing, if fact they switched me back and forth between the Max and the Neo to help me adapt to new sounds. I had a hard time getting use to the tips, and I was sent different ones to try. I began having trouble with one of Neos and the charger with charging my device and holding a charge. Before my year warranty was up, I contacted customer service, I instructed to 'try' different things to get my neos to work.
By then my warranty was up, and I did get a replacement left Neo, but I am left with a charger that does not work with the app and has to be fiddled with to get it to charge. I read somewhere that they work good for a year, then beware. I would recommend asking for an extended warranty if you go with Eargo if they will offer it. Good customer service to help you get use to wearing them, but the product doesn't last. And I take good care of my devices and don't struggle with excess ear wax, which I was told was probably why I may be having trouble.
Read full review
Eargo response
Hi Vikki. After reviewing your account, I have already sent a message to our Client Care team to reach out to you about your charger. I have authorized a $100 discount be taken off our normal replacement fee on a charger that is out of warranty and we'll guarantee that replacement for a year. I'm happy you've found our customer service and licensed hearing professional team to be helpful, and we'll continue to be here to support you. There are well over 50,000 Eargo customers and we design our hearing aids to be very reliable. That being said a combination of several factors can influence hearing aid and charger performance over the long term from not just Eargo but any hearing aid manufacturer. I promise we'll do our best to make you happy.
5 people found this review helpful