Consumer Complaints and Reviews

Bought top of line kingsize mattress in July 2015 at Value City Furniture in NJ, and it caved in on left side half in 5 months. It got my back so bad that I had to replace it with other brands in month six. Numerous calls and two technicians during six months span, they came up with various ridicule excuses each time in order to decline its 10-year warranty. $1500 is no big deal, but this Sealy brand is almost criminal in terms of hurting human beings' back and want to get away with it shamelessly; it should go bankrupt and hence stop hurting people, the sooner the better. Let me say this, it's "Silly to get a Sealy". Stop purchasing Sealy mattress.

I purchased a mattress set and they have given me the run around. I do not believe they intend to honor the warranty. I did not know a company who had been around for such a long time would be so careless in handling customers. I am very disappointed and would not recommend anyone buying a mattress from them. The mattress began to lose its firmness in less than three years.

I purchased a Sealy Deerhill mattress at Boscov's. From the first night's sleep, it felt like I was in a hole. I thought maybe because it was new it was me. My husband tried it, and the same feeling. They sent a mattress guy out to measure sagging. He agreed to replace it. They gave me the same mattress. Guess what? Same issues. I gave it 6 months. I had guest this past weekend and I asked their opinion and they said it felt like it was sagging in the center. I called Boscov's and they are sending another mattress checker out again. DO NOT PURCHASE THIS BRAND!!! I wish I would have read the reviews. Also wish I had gone to a mattress store. I will let you know what happens. Lots of Sealy complaints on here.

I have been reading all the bad reviews of my Sealy mattress and I am convinced I need to buy a new one that is a different company. My mattress is three years old and visibly sagging on both sides where we sleep. Because a new mattress will do the same thing it is not worth the effort to replace it with another Sealy product that will do the same thing. It is not worth back problems and a poor night's sleep. This is a company that is now making a poor product and does not care about its customers. It will go out of business.

We purchased a new Sealy Posturepedic Mattress and Foundation in October, 2016 for ~ $1000. It was firm for about 2 months and then my partner and I started rolling into the middle. Our combined weight is less than 300 pounds so it's not our weight. We can't sleep on the mattress any longer. The defect was not visual so Sealy's warranty does not apply. We are $1000 poorer and steaming mad. It took 7 calls and numerous emails to complete the warranty process and no resolution.
How do I know I can trust these reviews about Sealy Mattress?
824,696 reviews on ConsumerAffairs are verified.
We require contact information to ensure our reviewers are real.
We use intelligent software that helps us maintain the integrity of reviews.
Our moderators read all reviews to verify quality and helpfulness.
For more information about reviews on ConsumerAffairs.com please visit our FAQ.

We bought Memory Foam a mattress and box spring. Had it for 3 yrs and a spring broke inside the mattress stuck out the corner of the mattress and I contacted Mattress Depot USA in Everett about it and they replaced it back on April 2016. Got a hold of Mattress Depot USA last week and they refuse to do anything about it so I'm just warning everyone do not waste your time and money. They are junk. They need to be put out of business. Original bed was bought in 2013, box spring replaced on warranty on April 2016, now the second box spring has collapsed. This is the second box spring in 4 years.

Heidi Furniture, Anaheim, refused to process the warranty for defective Sealy Mattress that they sold to us. Sealy customer service is not cooperating to process the Warranty and not responding to my warranty claim that they asked me to send to them.

I bought their mattress in November 2016, but February 2017 I was miserable because it was sagging. It's a king with two twin box springs under and there's a large hump in the middle and two dents on the side. AWFUL. Came out and said it's only 1/2 in. dented. UHM IT'S BEEN 4 MONTHS IT SHOULDN'T BE DENTED AT ALL. Awful. I will never ever ever buy a mattress from them ever again. Customer service is awful as well.

Bought a Sealy mattress for almost $1,000.00. Within 2 months, there were large sag sections. Contacted Sealy and the seller. No help from either of them after documenting the over 2" sags. I'm 6 foot 1 and 220 lbs and my wife is 5 foot 7, 135 lbs. This Sealy mattress sucks, as well as Sealy the company and the seller Mattress Kingdom. Stay away and save your money.

Purchased a mattress 6 months ago from Mattress King and the mattress had a defect. The padding under the top cover was bunching up and creating lumps. Mattress King sent employees over to take pictures and decide if it was a manufacturer defect. Couple days later it was decided that it was a manufacturer defect and they arranged to give us credit. The credit was for what we paid plus tax. That's great. Only when we went to purchase the replacement they no longer had the Matress we purchased and the others were substantially more expensive. Plus Mattress King wanted to charge a delivery charge of $49.99 to pick up the defective Mattress and deliver the new Mattress.
When we called Sealy about the delivery charge they said we should feel lucky because they would have charge $150.00. WHAT? We would have been doing any of this if the freaking Mattress were made correctly. I will also be writing a review on Mattress King. All but one employee were rude and dismissive as if we were wrong for bringing the Mattress back. At the end of the day we did get a new Mattress for a little extra???

My wife and I purchased the Sealy Hybrid Mattress in the spring of 2014 and for about two years, the mattress was very good. Then we started having back problems which took us quite a while to figure out that it was the foam in the mattress breaking down. Finally, we slept in our guest room for a few days and our back pain went away, realizing it was broken down foam in the mattress causing the pain.
Sealy's warranty policy is measuring sag with a string drawn across the mattress with no one on the bed and it has to sag 1 ½ inches for a warranty issue. No foam mattress without weight on it is going to sag that much, mostly because the cover is heavy and drawn tight, so it won't show any sag. Now if I take a bowling ball and set it where I have been sleeping and then set in the middle of the bed, there is about a 2" difference in how much the ball sinks in. It is very apparent that the foam is breaking down. In my opinion, after talking with a lot different people about my defective mattress is that foam mattress that cannot be flipped and rotated just are not going to last long and Sealy sets a warranty policy that will make it so they don't have to ever replace it. Being that the Hybrid is a high end premium mattress with a 10-year warranty it is very disappointing that I spent a lot of money for a mattress that is now useless!
After talking with Levin where I purchased the mattress and Sealy customer service, multiple times over a 2-month period, all I got was that the mattress was not bad enough to get any warranty and call us back in 6 months and try again. Also, Levin's store manager was terrible with follow up and usually took days to call me back, or I would have to call him back multiple times, always leaving a message and then wait for a call. What I have learned most is to NEVER buy a Sealy product, that Levin Mattress was good until I needed help with defective product and do not buy a mattress that cannot be flipped and rotated.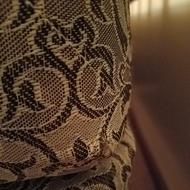 We buy a mattress and boxspring. Had it for like 6 months and a spring broke inside the mattress stuck out the corner of the mattress and I contacted Sealy about it and they refuse to do anything about it. Got a hold of Mattress Firm and they refuse to do anything about it so I'm just warning everyone do not waste your time and money. They are junk. They need to be put out of business. I'm going to turn them into the Better Business Bureau and hopefully get something done about this because there's been a lot of people having problems with their mattresses.

Mattress is only 4 years old and they refuse the 10 year warranty saying it's normal body sagging. I have to climb out of my mattress on both side. It's a pillow top therefore I can't turn it over. I can only rotate it.

In February 2016 we purchased a king size mattress and 2 twin adjustable bases, top of the line with USB and an electrical outlet on each side. Within one week one base died. Bernie and Phyl's sent out a service tech who submitted a claim for the 2 to be replaced and they were. About 6 months ago one of the bases started to lose sync with the remote. You can guess that we were not happy as I would need to climb out of the bed. Yes, I said climb because it was not flat and would resync it. This happened a few times and eventually it stopped syncing all together and later died. I called in a repair prior to the 1 year warranty ending and Bernie and Phyl's sent a tech who said the control box was gone and that the part would take 4-6 weeks to come in. 4 weeks with no call I contacted Bernie and Phyl's, didn't hear from them but I did from a Sealy rep, left her name on my phone.
I called and was told they did not know who she was but the notes state they needed my email. So I gave it to them. 2 weeks passed and I contacted Bernie and Phyl's again... and again this woman Debra called and left a message that she needed more information. She also emailed me. So I responded with all the grief we have been thru with this bed. My boyfriend has lots of aches and pains and we needed a good bed. So we paid approx 7k for the mattress and bases and we are laying flat. He will use his side when I am not in bed but it is uncomfortable as he lays at a tilt. Debra forwarded my email to someone else in her dept as I requested the beds be replaced and or my warranty extended.
Daniel emailed me, asked me to explain what I have been going thru. Needless to say I was not happy to once again have to explain myself. So I copied and pasted the email communication from Debra. I also told him I was not a tech and they should get the info from Bernie and Phyl's. He told me that they don't obtain information from outside vendors. Said we could schedule with him a week out and his tech would bring two control boxes and power cords to replace. They would call me 1 business day before coming out. That was last Friday. Today is when they are coming and have not heard from them. I called, their office is closed. I need to make arrangements for my day as we both work out of the house full time. Is the tech coming? Will my bed be fixed? I am not happy and I advised Sealy on multiple times of this, their customer service and product are not very good.

We purchased a Sealy mattress on 8th of October 2016. At the Paducha, Kentucky store, On December 28th we had a 2" swag in middle. I took my time and the use of my truck and took the mattress to the store to save the 50.00 fee they were going to charge me to bring me another mattress. They replaced it with another. On February 28th 2017 The second mattress had a 2" swag in it too. Ok this Is enough! They said bring them the 2nd mattress back, again my use of my time and my truck to save that 50.00 fee and they'll give me another mattress. This is the 3rd one in 6 months!!! When is this gonna stop? How many am I gonna have to go through to get a good quality mattress? I have bought a few in my life and I have never been thru this. I would like to have this resolved!! Any suggestions?

We bought our Swan Valley Firm mattress 6 years ago after a fire. We previously had a Spring Air which was wonderful. This mattress was comfortable in the beginning. However, there has been an indent developing for a little while now in the middle. Me and my hubby are average weight. It has progressively gotten worse to the point we can no longer use the mattress. The entire middle is sagging in and the coils are basically popping out the sides. My hubby complains every day that his neck and back hurt due to this mattress.
I believe it would still be under the warranty but unfortunately I cannot find my receipt and do not remember where I purchased it. Also the tag with serial number needs to be attached which mine somehow ripped off possibly when I moved 6 months ago. I was very disappointed that I had to go out and purchase another one and everyone knows how expensive they are. I went out and purchased a Tempur-Pedic brand for over $2k. I figured might as well spend the money and get a quality mattress that will last this time instead of this garbage!

I purchased a queen size Bakersfield mattress and box spring from Big Lots. Within a week I was hearing the springs in the mattress. I took it back and exchanged it for another one. The same thing happened with that one. I contacted Sealy's customer service and was told unless the springs are protruding through the mattress, there's nothing they could do. Hear the springs are not covered under the warranty. Oh btw I'm the only person sleeping on the bed and I only weigh 185 pounds. I'm thankful that Big Lots has offered to exchange the mattress and box spring for another brand at no extra cost to me. I just have to bring both the mattress and box spring in myself. They're suggesting a Serta...

13 months ago I paid $2400 for a Sealy Specialty Courage 2.0 King Prime mattress at Mattress Firm in Houston. I have never slept on such a poor mattress. It is like sleeping in a cave. There is no support. I tried to file a warranty but it was denied because the indentation at this point with nothing on it is approx one-half inch. I cannot believe they would not replace it with a new one. I am now sleeping in a chair most of the time. I would never recommend a Sealy brand mattress to anyone. This is the worst mattress I have ever owned in my 70 years. Since Mattress Firm has not offered any remedy, I would not recommend them either. You cannot hide behind the manufacturer when something is so blatantly defective.

I bought my son a Queen $700.00 mattress Model # 619540 at BJ's on 11-20-2016. It is now only Feb. 4, 2017. Only 2 months later and the mattress has sunk 2 1/2- 3 inches depending on where I measure. That is ridiculous! I want my money back.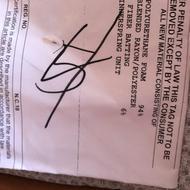 I purchased a King Anniversary Set from Mattress Direct, North Myrtle Beach on June 18, 2016, delivered June 20, 2016. I had upcoming cervical and lumbar surgeries scheduled for July and November 2016. Within the first few months I noticed the mattress was sagging, even though I did the correct turning of the mattress. I contacted the sales rep in November after my lumbar surgery and told her it was increasingly uncomfortable and I felt like I was trying to roll/climb out of a hole. Her response was "May you should have gone up a few levels and spent more money". Seriously, I spent $1,200.00 on this set. I'm divorced, have college tuition to pay and have been on disability twice since the purchase.
I stopped sleeping on this mattress in late November and opted for my son's mattress which is 13 years old (he's away) and it was far more comfortable than the Sealy mattress. She said that she would come out and inspect mattress and as of today she had not done so. I sent an email to Sealy hoping for some resolution. I received an email back within a short time, apologizing for my discomfort and issues with the local dealer, however a "Warranty Claim" had to be filed by the local dealer in order for Sealy to do anything!!!
So, I called today and spoke with a different person and explained my problem. He was very nice and apologetic (I deal with customers daily in my job so he was doing everything by the book for good customer service when dealing with an upset person) and asked me to do the string test. He said to go across the mattress in the deepest impression part with the string and measure. If it was 1 1/2" deep then they would put in a warranty claim. I did as he asked and it was 7/8" deep. I reminded him that no one has slept in this mattress since the middle of November and asked how long this warranty is good for. He stated 10 years.
So I asked that if in a few months after I try and start sleeping on this mattress the indentation measures 1 1/2" then I can call and start a claim, he responded yes!!! We will see. I am just very frustrated with this expensive purchase and just wish I would have read reviews prior to my purchase because I never would have purchased a Sealy or gone to Mattress Direct period.

We were in search for extra firm pillows and saw that Sealy was advertising these online. We had purchased Sealy Posturepedic pillows from Kohl's and were very happy with it so when we saw they had extra firm pillows we said "let's order them even though they were very expensive." We did not review their return policy which is ridiculous. Anyhow, we ordered two pillows which came out to $156.00. When we received the pillows they were not extra firm at all, so we decided to return them. Not only did we find out that we had to pay to send them back but they also charge a restock fee of 10-25%. Returning the two boxes through UPS costs us $30 and now we don't know how much more will be deducted. Do yourself a favor and don't order online unless you're absolutely sure of the product. We are very disappointed and will never order through them again. Waste of money and time.

The frame of my adj base broke and I contacted Sealy customer service who sent a service tech out to look at the bed back in Oct. Service tech told me someone would contact me about my warranty replacement because the base was broke and even took pictures. After not hearing from anyone by Nov. I called again I was told no tech had came out at first. Then they found a report so they ordered a new base for me. In Dec after calling again several times they shipped a queen base which was not the one I had so driver told me to refuse delivery. I immediately called Sealy after he left. Lady told me if I would except the base they tried to deliver they would give it to me with no extra cost.
However the supervisor Wendy could not approve the delivery so once again I was told by her that a new base was going to be ordered and that she would call or email me of this. As of Dec 27, 16 I am still waiting on a base to be delivered. I feel that this is a poor way of correcting a warranty issue and even asked for a refund instead cause I have major back problems and where the base is broke is right in the center of my back. I have never received any notices or emails of anything going on with my case. None of the order numbers they gave match up.

It is very comfortable and I get a good night's sleep. I have always bought this brand and it holds up longer than the expected lifetime. A good value for the money.

I wish I had seen all these reviews before buying my Sealy gibson Ti2 firm euro pillowtop from Sears. This mattress started sagging immediately, but because I had a Sealy Luxury Firm mattress for 10 yrs before purchasing this one and because it was about $1000 I thought I was crazy. My parents came to visit and I gave them the master suite. The first thing my mother said when she got up the next morning was how the mattress threw her and my father together and they couldn't get away from each other all night! I went in to Sears to complain because it comes with a 10 yr warranty, and they handed me the Sealy 1-800 number. Yup, you guessed it. Went through the same thing as everyone who has written a complaint. Made me pull the mattress off the box spring to ensure it wasn't the box spring, measure the dip in the mattress, send the label pics, etc.
They indicated the mattress had to sag 2 and a half inches and it was sagging 2 and 1/4! I did not receive anything at the time of purchase in terms of the warranty except the 3 X 5 warranty piece of paper. I would submit that if it sags at all they should take it back. My original mattress, that I hauled back down from the spare room to sleep on because I couldn't get any sleep on the new one, has been wonderful. I'm going to be stuck with this $1000 mattress because it has been up in the spare room for 3.5 years now with no one sleeping on it, so it is never going to sag that other quarter inch. This is such a scam! I'm also going to contact the Better Business Bureau. I told Sears they need to stop carrying them and putting the customer in the middle to solve these issues with the company. Fat chance of that.

I bought a Posturepedic Fergus Falls T12 from Sears two years ago, 1200K plush top. The top is memory foam and I have heard after buying the mattress that memory foam can sink and cause holes from your body contour. After two years my boyfriend and I are miserable sleeping on this mattress. The sides are sagging but the middle is not so you have two low spots. On top of it the memory foam top is hot. We live in Phoenix and in the summertime it is the worse. I had a regular mattress with a pillow top (not memory foam) for 10 years and never had an issue with it. I have a couple of choices. Fight with Sealy to try and get a new mattress (not this one that is for sure), get a topper for it to see if that fixes the issue or get a new mattress. Ugh.

The soft plush mattress was comfortable but began to sag in the middle forming a hole or dip which was uncomfortable. We only had It 3 yrs. It was too hard to get a refund on the warranty. Had to take a picture & somehow measure the indentation? Had to be more than 3 inches. Just changed back to an older mattress which was firmer and no sagging. Service people were nice but not able to help us.

Very well made! This mattress is comfy and made to last! Worth every penny. Doesn't have to be replaced as soon as competitors. Very good for folks with back problems and arthritis. Buy a Sealy - you will not regret it. Also invest in the new mattress covers that protect from bed bugs and soil, especially if you travel. You can pick up bed bugs in a hotel and bring them home in your suitcase.

As everyone is stating, we bought our Sealy Mattress from Bernie and Phyl's. They are great to deal with. We're on our third Sealy mattress. We've paid over $1200 and every 6 months it starts to sag where my wife and I sleep. We're not heavy people at all. Bernie and Phyl's have always replaced the mattress. They do however always try and weasel tax and delivery out of us. We refuse. We've had enough. Sealy should be shut down or a class action suit be brought against them. Something has to be done about their practice of doing business. They should be investigated to see if they are actually taking old mattresses and reselling them as new. Unless I'm a moron that's illegal as hell. I hope some consumer group or the BBB can put this to an end.

I too have had a bad experience with our king size bed. After a year I filed a claim, had someone come out and re-measure what I already spent all day measuring and taking pics of. He said, "Yes it looks like there is a problem but this stain on the mattress will negate the warranty!!!" Seriously, what does a stain have to do with a sinking mattress warranty. They can't use the mattress again! Or is that the plan?

Purchased this hybrid mattress in early 2014 -- good for about a year --- needed to be turned every 3-4 weeks to have optimum sleep. l Still needing the same frequent turning. This mattress is NOT FIRM - more on the soft side. Not good for problem backs - causes pain in lower back and leg cramping -- This is not a matter of customer comfort. It is a matter of poor manufacturing and construction. Have had problems with other Sealy, Simmons, Serta beds in past and find this high priced piece no better and a lot more expensive. Hoping Sealy will stand behind their product and replace. Paid over $1200 for this low quality high priced mattress. And again am so disappointed.

Michael J. Breus, Ph.D.Mattress Contributing Editor
Michael J. Breus, Ph.D., known as The Sleep Doctor, is a Clinical Psychologist and both a Diplomate of the American Board of Sleep Medicine and a Fellow of The American Academy of Sleep Medicine. He is on the clinical advisory board of The Dr. Oz Show and is a regular contributor on the show. He is also the author of several books, including The Sleep Doctor's Diet Plan: Lose Weight Through Better Sleep (Rodale Books; 2011) and Good Night: The Sleep Doctor's 4-Week Program to Better Sleep and Better Health (Dutton/Penguin; 2006). Dr. Breus has been featured on several national media outlets, including The Today Show, The CBS Early Show and Psychology Today. More about Michael J.→

Sealy has been making mattresses for over 130 years. It makes a wide variety of mattresses and is well known for its Sealy Posturepedic beds.​
Cooling gel: Sealy offers beds with a unique cooling gel, which prevents the mattress from absorbing body heat so it stays cool while you are sleeping.
Variety: It offers a wide variety of mattress options, including innerspring, hybrid, gel memory foam and latex foam. Note that motion control is not so great at the lower price points.
Customer support: It offers excellent support during the weekdays and strives to make sure you are happy with your bed over time.
Value: It offers a wide range of options in all different price ranges so customers are generally able to find a good value.
Best for Sealy mattresses are best for young adults, parents and new professionals.
Sealy Mattress Company Profile
Company Name:

Sealy Mattress

Year Founded:

1881

Address:

One Office Parkway at Sealy Dr

City:

Trinity

State/Province:

NC

Postal Code:

27370

Website:

http://www.sealy.com/