Raymour & Flanigan Furniture
New York, NY
Consumer Complaints and Reviews

I bought a full living room furniture cost $4000. After 6 month it's break the side and fade of the color, call the customer center, they said, "You guys sitting in the couch that's why". I didn't understand that statement. The couch is for sitting or just for seeing... The furniture is less quality veryyy bad quality and high price. So I strongly disagree. Don't buy furniture from there. Only 6 month experience. I lost 4000 dollar. I have 5 year warranty. They came and spray some paint that smell horrible for one day. And last only for 2 weeks... A BIG MISTAKE buying furniture from Raymour???

I bought the Natuzzi edition set from Raymour & Flanigan about a year ago. I called because I have a service plan to have the arms on both the sofas restuffed. The repairman got to my home and began to restuffing the loveseat. Midway through he began to complain that it was too time-consuming and too much work and that he would only be able to do one sofa. After he stuffed the loveseat he attempted to put the legs back on. It was in this process that he stripped one of the screws and the leg could not be reattached. He says, "Sorry but I can't fix this. I'm all booked this week so they will probably send someone else out to fix."
My couch worked before he got here now it propped up against the wall and useless. The professional was not that professional. I called customer service and a Raymour & Flanigan representative told me that she couldn't tell me anything until the repair man turned his report in and a coordinator will contact me within 24-48 hours and that's all she can do. So not only did I not receive the service that I contracted I was not giving and answers by the company. I paid a lot of money for these sofas and expect better service.

We bought 2 recliners from them. They came out and replaced one. The other had the same problem but was out of the warranty period. Repairman came out, fixed it and it broke in a week. Customer won't help me. They say they will charge me for repairman to come out. Very rude. Supervisor was rude no compassion. Never buy from them. Worst companies.

Furniture is terrible quality - I spent over $4000 to furnish a new house less than 6 months ago and furniture is literally falling apart. I ordered a cover for my dining room table that they claim is "special order" even though you can order it online and the color is about 2 shades lighter than the actual dining room furniture. Sarah ** and Tracy ** at Raymour are quite the scam artists but this fight is far from over. I wonder if they even check this site that barely gets 2 stars of satisfaction. Save yourself the trouble and go to a real furniture store.

Our leather sofa tore in the seam when it was less than two yrs. old. A technician attempted to sew it and it looked like a monster couch! After fighting to get it replaced, it has happened again! A little over a year! Maybe it is my fault, we lost everything in Hurricane Sandy, and bought over 7,000 dollars worth of furniture at Raymour & Flanigan. The sectional was probably not a quality structure. We will see what they do for us now!
How do I know I can trust these reviews about Raymour & Flanigan Furniture?
740,446 reviews on ConsumerAffairs are verified.
We require contact information to ensure our reviewers are real.
We use intelligent software that helps us maintain the integrity of reviews.
Our moderators read all reviews to verify quality and helpfulness.
For more information about reviews on ConsumerAffairs.com please visit our FAQ.

We purchased a Natuzzi set from Raymour and Flanigan several years ago which included the sofa, 2 chairs and an ottoman. Over the past several weeks we noticed that the sofa was sinking in the middle and was getting worse over time. When I turned the sofa over to inspect it, I discovered that the frame was broken and was poking thru the bottom of the sofa to the point that the frame was resting on the floor. This is the first time since we got the set that I had the sofa turned over. When I looked at the bottom there was a white warning sticker that stated, "The assembly failure of the foot in the hole indicated by the arrow may cause damage to the frame." The foot was never attached to the sofa when they delivered it and over time it did allow the frame to collapse and break. We took several photos and went to the store where we purchased the set.
When we got to the store we were directed to Customer Service. I was ready for a fight. We showed all the photos to the rep. and they scheduled a repairman to come out to the house and check out the damage. It only took 5 days to get an appointment. The repairman opened the bottom of the sofa and he told us that the sofa could not be repaired. He would make out his report and turn it in and the store would get back with us. We felt all hope was lost at that point and I contacted my attorney to get ready for a fight.
Within an hour of the repairman leaving, Customer Service call me and said what the repair report stated that the sofa could not be fixed and they were going to replace the sofa with a brand new one. We were shocked to say the least. They were ready to deliver the sofa to us within the next 3 days, but we're not going to be home. I am glad to say that the brand-new sofa arrived today, same kind and color and yes the center foot was installed. The bottom line is that in this case Raymour and Flanigan took care of this customer as not many companies would. We cannot say enough about how well they handled our case and made good on true customer satisfaction. We have purchased furniture in the past from them and will continue in the future. I am telling this story to anyone I can because you don't come across too many happy endings in the retail business anymore. Thank you Raymour and Flanigan!

I paid for a special order sofa set that was to be delivered in 1 to 2 weeks that was ordered March 8, 2017 and as of March 30, 2017 I have not yet received it and each time that I have called customer service I have been told something different. No one can actually give me a delivery date. I believe the false advertisement is to get people to buy and then tell them that you can't cancel a special even when they have not come through on their end. I have been without furniture in my living room almost a month. What an inconvenience. No apology. Nothing.

A few days after purchasing a mattress with the comfort protection exchange within 45 days extra fee - we went to exchange the mattress. The sales help are rude. They won't let you look at the mattress until you file paperwork with them and after you jump thru all sorts of hoops they won't even exchange the mattress for two weeks.

Purchased $3800 in leather sofa set. Cracking and peeling after 2 years. No one is rough with it, we just watch TV approximately 2 hours per night. It is now embarrassing. Sent pictures and they said it's normal. Worst customer service ever. Not to mention the salesman Chuck from Latham New York store who is a crook. Never again will I shop there. It is the entire couch. In addition, I condition the couch every two weeks. Junk... junk... junk.

Do not ever buy anything from this store! I spent over 3000 dollars on a sectional and within 2 years the cushions flattened and feathers started poking through (I also purchased the "platinum protection plan" - which is another waste of money). A technician came to my home and took pictures of the couch - which I always kept covered because I have animals. With numerous calls to the store to see what was going on, I was told that it was pet damage and it's not covered.
I disputed this accusation because how can a dog lying on a couch flatten all the cushions? And they say the feathers were poking through because I let the dogs run on the couch. The woman told me a dog was on the couch at the time the pictures were taken and that's how they determined it was pet damage. I then contacted a manager who says he will pass it on to his higher ups - but since the dog was in the picture it's deemed pet damage. All I want is cushions that aren't so flat you can feel the frame of the couch. Waiting for their decision. Lets see how this goes. I didn't know I wasn't allowed to have my pets on my couch.

I purchased a mattress that cost me $4,000.00 because I was having back and hip problems at the time. The mattress had a 25 year warranty on it. The tech (Rubin) came out to measure the mattress in the sagging area and told me it is short a 1/4 of an inch to be replaced. At this point I would take a $1,000.00 mattress to replace this glorified so called smart response technology mattress. I told Rubin that he should lie down on it and tell me what he thinks but said he was not allowed to. I am not gonna go on and on about how much furniture/mattresses I have purchased in the past but I will let you know I will never purchase another item from Raymour and Flanigan again!!!
I had several friends recommend Raymour which led me to go there and shop. I have already let them know what crap you are selling. What a disgrace on Raymour's part that this is their policy in which Rubin must come out and give the same story to all the consumers that are having mattress problems. I hope for Rubin's sake he is getting a good payoff in which I doubt from Raymour. So what am I to do with a mattress that I cannot get a good night sleep on. Maybe I should dump it at their front door and they can sleep on it. I will be posting this on Yelp too. Angry consumer... $4,000.00 in the garbage!

I have spent over $12,000 on furniture at Raymour and Flanigan. My last purchase was a bedroom set for $6,000.00. I was in love with this set and used my hard earned money to purchase it. After a few months I noticed "sawdust" under the furniture and in the drawer (note, we have moved into a brand new house that is termite free). I was not sure what it was.
After getting it inspected, I was told that it was termites. I tried contacting the store several times to resolve the situation. I was told by a manager that "we are not pest control." Yes, to my knowledge, the furniture was made in China. I am so disappointed and frustrated since I am now unemployed and unable to replace my bedroom set that I fell in love with. How can a company be so cruel? After months, years of calling and getting nothing resolved, I had to throw away the furniture so that termites won't take over my house.

After just a year of having purchased a nearly $3,000 "leather" couch, the leather began to peel in some areas. The way the Raymour & Flanigan technician try to "repair" the damages was by spray-painting those areas with a light metallic gray paint which on my dark taupe couch made it look ridiculous. Also, the strong smell that the paint left in my house was pretty bad, we had to leave the house for the day because we couldn't take it. Don't fall for their lies, their quality is mediocre at best (I have more furniture from them) and their Platinum Protection is just a scam.

I purchased $5000 worth of leather furniture and a mattress set from Raymour and Flanigan Furniture. The mattress sagged within 2 years and I had a tech come out and check it when he told me with a stick and pin it wasn't sagging enough. Tell our backs that when my husband and I get up every morning with aching bodies. It was a Beautyrest Black. The leather furniture also started to crack like another reviewer. I also was told yes it was leather. They are all about the warranty and reputation but stand behind neither when it is needed. I will never shop at Raymour and Flanigan again and I will tell anyone about their crappy customer service. This is the first time I wrote about a store's reputation but I was so disgusted with their performance I felt I should warn others. Sore in Pennsylvania.

I had my first Christmas dinner in 2016. My brother sat on a chair which then collapsed and he cut his leg. Till this day my chair is sitting in my kitchen upside down and cannot be used. No one has called me back to fix or replace. Very disappointed. I've bought other furniture from R&F in past. I'm not getting any help.

Purchased $500 coffee table. The taxes were computed; however taxes was included on the delivery. I called the an 866 number fact the corporate office and asked why was tax place on delivery. She stated that it was a fee. This is the sort of thing that should be told to the customer in advance, as well as identified on the sales receipt. It was not only $50 delivery but tax on delivery. I think it's very unfair and I don't even know if it's legal in the state of Pennsylvania. I will definitely rethink patronizing the store. It makes one wonder.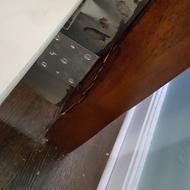 Spent 8k on furniture. The delivery guy broke the bed while installing and left. I called right after and got the "after sale" treatment everyone is talking about. The random customer care so called supervisor Vallerie had nothing but condescending statements. I called right after the delivery guy left but I was questioned if I broke it. Ridiculous. I wish I had not spent so much money here. No future business or referrals. We were excited to get our furniture but extremely disappointed with the way they handle customer relations. Every single person is nothing but rude. We now have a wobbly bed and no clue what to do with it. No one seems to care or call back. Raymour is nothing but a glorified scam. I wish they get sued for this. Platinum protection is a joke. I will continue to fight for my money and update.

Last Sept I purchased a sectional electric recliner. It was delivered without the electric cords. They tore it bringing it in. Immediately 1 of the recliners stopped working. A few weeks later we were down to 2 of four not working. I complained and was told "Too bad they were marked down." Then I was told they would send it up the chain of command. They just keep me going in circles. They won't even tell me who fixes furniture for them so I would have the right person. I GIVE UP.

Spent $2500 on a power, build a set, love seat and a recliner. Haven't had recliner problems but haven't used it much either. BUT the one side of the couch has been repaired 8 times in approximately 1 year. I'm a 6 ft 220 lb man and the frame has broken 3 times and the power motor for my legs has broken 5 times. I feel the quality is low and cheap. Fortunately for me I bought the 5 year platinum warranty so they only get repaired when they break. But, they finally agreed to replace the bad side and they informed me I would lose my warranty. I would only have the 1 year manufacturer's coverage. So to me if the quality is cheap and I've had all these problems it could happen again so I told them I would keep the old one and they can keep coming to repair the crap they sold me every other month as it seems to keep breaking. I'm hoping they will choose to replace it to save them money but I'm not losing my platinum crap protection plan!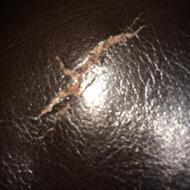 I purchased a what I was told was a leather living room couch, chair, and ottoman showroom set and 1.5 years later, it's cracked and tearing/ripping apart on ITS OWN! I immediately contacted the corporate office and was confirmed that it ISNT Real Leather but a Man-Made Manufactured Fake leather Called BI-Cast Leather!!! I was furious because I thought I was sold 100% Real Leather furniture and I Was Scammed! The representative assured I would be contacted by the NE District Manager. It's been a month since I contacted the Corporate Offices and NOTHING HAS BEEN DONE except getting the runaround by Raymour & Flanigan.
I informed them I want a full refund so I can replace this Garbage Raymour & Flanigan Calls Leather Furniture and all I was offered was an INSULTING $100!!! I refused their insulting offer and insisted they reimburse my purchase price and MAKE ME WHOLE! I can't even donate it because IT'S Cracking and Tearing on Its OWN! I Wouldn't do that to ANYONE and yet this company seems oblivious to ANY Customer Complaints and or Reviews. Therefore, BE WARNED And DON'T SHOP AT RAYMOUR & FLANIGAN because IT'S Garbage and A Complete Scam Rip-Off!!!

I have bought a lot of furniture from your company. In the past 30 years, my wife have furnished our house, my son's house, daughters, brothers summer home, and good friends homes, TY. I only had two times, needed action on some repair work. First one, total exchange of living room leather furniture after five year of use, for new, free. Second was framework, a gentleman, repair man (Allen **) was sent to our house. Great Job, TY, will always refer friends and family to you. Keep up the Good Work.

I bought this mattress at Raymour and Flanigan for $2,000.00. After only 6 years, I have a backache when I use this mattress. When I switched to the other side of the bed, my backache went away. Simmons would not handle any complaints and told us to deal with Raymour and Flanigan. To replace the mattress within the 10 year warranty period, the depression needs to be 1 1/2 inches. Comfort is not covered and they do not care if I have a backache. I will never buy anything from Raymour again.

After several visits to the store and really spending time on choosing the right mattress, I purchased a box spring/mattress set on sale for close to $1000. The mattress came and was hard as a rock -- not at all the mattress I tried out in the store. They told me I would have to pay $100 restocking fee, but it seems that there would be no guarantee I would get a mattress that worked??? What a scam. After a huge effort, I cancelled the protection plan (because although the salesperson assured me it covered "everything", basically nothing that actually happens to mattresses was covered). I will never shop here again -- I had to pay several hundred more dollars for mattress toppers and my mattress is still too hard.

I purchased a Simmons ComforPedic iQ 200 king size mattress from Raymour and Flanigan on June 30, 2014 for $4662.88. I also purchased the extended warranty requiring purchase of a $119.00 mattress protector to hold the warranty valid. Over the past 6 months my husband and I have been experiencing tremendous back pain, due to the fact that the mattress is sinking in when sat or laid on. If there are 2 people in the bed, the heavier weight person sinks in and the other lays on a surface comparable to concrete.
So, I contacted the warranty dept who sent a tech out. What did they do, you might wonder. Well, wasted my time, he placed a lightweight bar tool gently on the mattress to check for defects, (dips). I was contacted shortly after by the warranty dept, explaining there was no defect noted in the pictures with the bar laying on the mattress. Complete lack of concern, dismissive, and no further concern from this dept. They will not do anything to resolve the issue, and simply stated, we are not allowed to sit on the mattress. How about this, you put something on the mattress equivalent to the weight of a human adult!!!

I made a purchase beginning of December. Towards the end of December I was calling the store at 150 Harmon Meadow Blvd in Secaucus NJ asking about my bill as I have not received one. I was told it was too early for a bill. I called again January 5th. I was told there was a 30-day grace period, so please call back on January 14th. I called on January 13th and was told to allow another week or two. I called AGAIN on the 25th saying something needs to be given to me now! I'm was given a number (credit support). Turns out my bill is now late and was due the 20th.
This is unacceptable. I've been calling since the end of December. I'm told by the so-called manager of customer service that they don't have account information to which I respond; this is perfectly fine but if a customer is calling and calling and calling and calling about not receiving a bill you give them the phone number to credit support and that should have been done on the first call! It's just that simple but her attitude was one of she didn't really care and to me that says the company doesn't care so although they've got my money this time, there won't be a next! I fully intend on telling anyone who will listen NOT to do business with this company. I will pay my bill and I will be forever done with this company. I find it incomprehensible that a customer service representative or this poor excuse of a manager would not give out the credit support number the first time a customer calls. Instead they allowed me to call and call and call until my payment was late.

We made purchases previously from Raymour and Flanigan, store saved our information. Recently when I went to check sofa, but I didn't make a decision and returned home. But later store placed order without my knowledge and called me to make delivery. I was really surprised and told them, I never placed any order. Later they called to say sorry, but it's all a scam. Don't provide any information to store representative unless you are 100% sure about purchase. Raymour and Flanigan's platinum coverage is another rip-off.

My experience with Raymour & Flanigan went very well. But after a day I noticed a large scratch on my coffee table. I called to have a tech look at the scratch. He put some type of stain stick over it and said that the furniture is supposed to look like this. He called it distressed. I did not buy distressed furniture, nor does it say distressed anywhere in the description. The table in the store does not have scratches. Why would I buy a new table with scratches! I don't like the fact that they lied instead of trying to resolve the issue. That is sad because I need more furniture and will not be going back.

We purchased 3 chairs after the holiday. KARA FLANNEL/ESPRESSO & A recliner. Issue with that there's a bar where the lumbar in your back is, well let's just say, I can't sit in the chair without feeling a rod in my back. It's the hunter green one. It's the only color it comes in. DON'T BUY! SO, we had also purchased two barrel chairs, KARA FLANNEL a teal color. Literally the first time we sat in them, and we did love them and we're happy to get replacements, the stuffing was coming out of the corners of the front of the chairs the first time my husband noticed me sit in it. I'm 5.4, 125 pounds, these are big chairs. They are not sewn in corners because they are afraid they will rip. Well then obviously you need to make a pattern that suits the chair!!
We called within a week. A guy came out yesterday and took pics and told us how a lot of their furniture is crap especially couches with bunched up fabric. Anyway, he took pics. I get a call from some guy that might as well been a recording, with his "I UNDERSTAND MA'AM"! YOU DON'T UNDERSTAND. I want my money back and they won't give us our money back because this is how they all are manufactured. I said, "shouldn't they tell the customer they are getting ripped chairs?" "I'm sorry, ma'am."
I WILL NEVER BUY FROM THIS SCUMBAG Store again! Hopefully people realize this is just as bad as BOB'S DISCOUNT. Randy, a bald head guy who is pushy, arrogant, awful salesperson at the Manchester, CT store, who tried to sell me a $5,000 foam mattress, but when we went back, I told him, "I bought a Sealy King Koil from Bedding Barn." He then said that was great after trying to sell me a foam one for over an hour. Which is it Randy?? Just ridiculous. Sharks, I know you don't make much as I saw the car you left in but you would get more if you were honest. You were like, "are we throwing in the sofa too?"
Hey Randy, you're not that good. Bottom line is now we're stuck with 3 pieces of ** within weeks. Yes, we did check the pieces, but no we didn't dig in seats to see if they were sewn. Hopefully I can post pics. To save others the hassle. DON'T BUY FROM THIS TRASH PLACE. Thank God we bought our gorgeous sofa at Macy's worth 9 week wait!!!

I went with my mother to purchase a mattress and a adjustable base. My mother has chronic arthritis so I purchased their most expensive mattress and base that they had. When they delivered the base it was not the one we ordered but they would not take it back. The salesperson put the wrong item number on the order and I have to pay for it. My mother needed the massage and heat base which is the price I was charged and am now paying. They are crooks with no compassion.

After spending $6000 - on recent furniture purchases + bringing in a friend that bought $4000 - in furniture, I went back to the store to buy a single recliner chair. They were very rude, charged me crazy high shipping costs to go only 6 miles to my home. The 2nd delivery, the delivery people dropped my furniture + broke 4 bricks on my front stairs. The manager sad "I'll see what I could do" + never responded back to me. The salesperson Addie was rude + said "you don't have to bring any referrals back to the store. It's ok?" How rude is that + what an attitude. I will never buy from Raymour & Flannigan again. Stay away. Bad business people!
Raymour & Flanigan Furniture Company Profile
Company Name:

Raymour & Flanigan Furniture

Year Founded:

1947

Address:

7230 Morgan Road

City:

Liverpool

State/Province:

NY

Postal Code:

13088

Country:

United States

Website:

http://www.raymourflanigan.com/