Flu Shots, Vaccines, Bird Flu and Swine Flu
Consumers not convinced a flu shot is all that helpful
12/10/2015
|
ConsumerAffairs

By Mark Huffman
Mark Huffman has been a consumer news reporter for ConsumerAffairs ... Read Full Bio→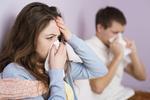 Health officials spend the better part of the fall months urging consumers to roll up their sleeves and get a flu shot. They say it's the best way to avoid getting sick.
But it's not clear if consumers are buying that message. The Harris Poll asked more than 2,000 adults what they think is the best way to avoid getting the flu and fewer than half – just 43% – said getting a flu shot.
In fact, 42% said they think "people take the flu season too seriously."
Maybe consumers w...
More
Creating stronger and weaker versions will allow them to more safely treat infants and the elderly
08/12/2015
|
ConsumerAffairs

By Christopher Maynard
Christopher Maynard is a New York-based writer and editor who ... Read Full Bio→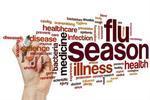 With fall and winter just around the corner, the annual flu season will soon be upon us as well. Up to 20 percent of U.S. residents get the flu every year, so it is very important to take proper steps in order to avoid it. Unfortunately, yearly flu vaccinations are not always effective for everyone. Studies show that current flu vaccines are less effective, or even counter-productive, for babies under the age of two and adults over the age of 49; as a result, the flu va...
More
Sort By