Flu Shots, Vaccines, Bird Flu and Swine Flu
Health officials worry that older consumers are skipping the shots this year
12/12/2016
|
ConsumerAffairs

By Mark Huffman
Mark Huffman has been a consumer news reporter for ConsumerAffairs ... Read Full Bio→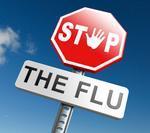 As the U.S. enters flu season, consumers should have gotten their flu shots by now, to provide protection over the winter and spring, when flu outbreaks are heaviest.
But the Centers for Disease Control and Prevention (CDC) reports Americans have been slow to roll up their sleeves. Fewer than two out of five people so far have opted for the vaccine.
The health agency, naturally, wants more people to get vaccinated. It says the vaccine prevented an estimated five million c...
More
Consumers spent roughly $9 billion last year in medical costs from not being vaccinated
10/13/2016
|
ConsumerAffairs

By Christopher Maynard
Christopher Maynard is a New York-based writer and editor who ... Read Full Bio→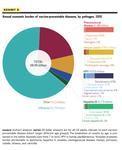 No one likes getting sick, but it seems that many Americans are loathe to go out and get a vaccination when flu season comes around. Unfortunately, it might not just be hurting their health, though.
A new collaborative report shows that U.S. consumers spent $5.8 billion on medical costs related to the influenza virus. But monetary problems don't stop there. In all, Americans spent roughly $9 billion in 2015 on treating diseases that can be avoided by vaccination.
All of th...
More
Sort By