Flu Shots, Vaccines, Bird Flu and Swine Flu
Consumers spent roughly $9 billion last year in medical costs from not being vaccinated
10/13/2016
|
ConsumerAffairs

By Christopher Maynard
Christopher Maynard is a New York-based writer and editor who ... Read Full Bio→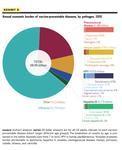 No one likes getting sick, but it seems that many Americans are loathe to go out and get a vaccination when flu season comes around. Unfortunately, it might not just be hurting their health, though.
A new collaborative report shows that U.S. consumers spent $5.8 billion on medical costs related to the influenza virus. But monetary problems don't stop there. In all, Americans spent roughly $9 billion in 2015 on treating diseases that can be avoided by vaccination.
All of th...
More
They are expected to protect against 95% of U.S. flu strains and 88% of all global flu strains
10/03/2016
|
ConsumerAffairs

By Christopher Maynard
Christopher Maynard is a New York-based writer and editor who ... Read Full Bio→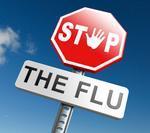 October is finally here, but along with fall foliage and the annual seasonal holidays, consumers also have to prepare for the start of flu season. Getting a flu shot can provide some protection against the influenza virus, but the vaccine is not a guarantee of good health.
Health officials and researchers have worked for years to improve the flu vaccine, but current methods can be hit or miss when it comes to their effectiveness – and this can be disastrous for public he...
More
Sort By