Flu Shots, Vaccines, Bird Flu and Swine Flu
The farms are across the state line from a Tennessee farm where the virus was detected
03/15/2017
|
ConsumerAffairs

By Mark Huffman
Mark Huffman has been a consumer news reporter for ConsumerAffairs ... Read Full Bio→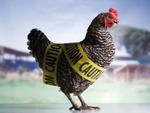 State agriculture officials and executives at a major poultry operation have announced thousands of chickens at three farms have been euthanized over the suspected presence of bird flu.
The company, Aviagen, said it found the presence of virus antibodies in a flock, even though none of the chickens displayed symptoms of the disease. Officials were on high alert because the operation in Northern Alabama is just across the state line from a Tennessee farm where bird flu wa...
More
A building flu season and spring break could create a perfect storm of coughing and sneezing
03/06/2017
|
ConsumerAffairs

By Mark Huffman
Mark Huffman has been a consumer news reporter for ConsumerAffairs ... Read Full Bio→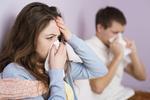 We're now at the peak of flu season, with the spring break travel season coming up fast. The two together could be a recipe for disaster.
AIG Travel reports the current flu season is particularly nasty. The flu hospitalization rate was 29.4 per 100,000 people a month ago, compared to just over five per 100,000 at the same time last year.
That means the person in the seat next to you on an airplane has a much better chance of being in some stage of the flu.
AIG Travel's glo...
More
Sort By