Flu Shots, Vaccines, Bird Flu and Swine Flu
Researchers say the shot provides important protections for a growing baby
08/02/2017
|
ConsumerAffairs

By Christopher Maynard
Christopher Maynard is a New York-based writer and editor who ... Read Full Bio→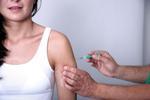 Despite previous studies to the contrary, there are still many pregnant women who choose not to get their flu shot for fear of harming their unborn child. But new findings show that the vaccine often protects children, even when it is not as effective for moms.
Researchers from The Ohio State University conducted a study to see how flu shots affected pregnancy and found that moms-to-be who had previously gotten a flu shot had a less active antibody response in subsequent...
More
The farms are across the state line from a Tennessee farm where the virus was detected
03/15/2017
|
ConsumerAffairs

By Mark Huffman
Mark Huffman has been a consumer news reporter for ConsumerAffairs ... Read Full Bio→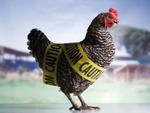 State agriculture officials and executives at a major poultry operation have announced thousands of chickens at three farms have been euthanized over the suspected presence of bird flu.
The company, Aviagen, said it found the presence of virus antibodies in a flock, even though none of the chickens displayed symptoms of the disease. Officials were on high alert because the operation in Northern Alabama is just across the state line from a Tennessee farm where bird flu wa...
More
Sort By