Mr. Cooper
ConsumerAffairs Accredited Brand
We're Mr. Cooper, and we're changing the face of home loans. Whether you're looking to refinance, buy, or sell your home, we put customers first. With 20+ years of experience and more than 3 million customers, Mr. Cooper is now one of the largest home loan servicers in the country. Our goal? To keep the dream of home ownership alive for every customer.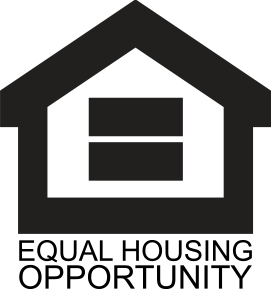 Nationstar Mortgage LLC dba Mr. Cooper
NMLS: #2119 NMLS Consumer Access (www.nmlsconsumeraccess.org).
View More
View More
A link has directed you to this review. Its location on this page may change next time you visit.
This review is featured by Mr. Cooper
Phyllis of Washington, DC Verified Reviewer Verified Buyer
Original review: Aug. 12, 2019
Mr. Cooper team is great! Their customer service is spot on! Whenever I had a question regarding my loan, I always got a response. The app also makes it very easy to manage my loan and any loan details. Thank you Mr. Cooper Team!
Be the first one to find this review helpful
This review is featured by Mr. Cooper
Alexander of Edwardsville, IL Verified Reviewer Verified Buyer
Original review: Aug. 11, 2019
From start to finish, my refinancing experience with Mr. Cooper was amazing. The staff was professional from the initial individual I spoke to, to the person who finally closed the loan. The process was easy, quick, and beneficial to me financially in the end. I can't say enough positive things about the total experience.
Be the first one to find this review helpful
Page 1 Reviews 1 - 10
Jeremy of Cleveland, TN Verified Reviewer Verified Buyer
Original review: Sept. 18, 2019
We wanted to renovate the home and because it's a VA loan, the funding fees were gonna be substantial along with the closing cost. So, we decided to streamline and then we hoped to, in a few months, take out a home equity loan. I called Mr. Cooper and the individual I originally spoke with never returned my phone calls. I had a hard time getting any follow-up, follow through, and closure. There was definitely a communication problem and hopefully, not everyone's experience goes like this because when I was reading the rant, looking for a phone number to get in touch with an actual real person, I was seeing the same thing that I was experiencing. It didn't look like it was just this year nor this quarter. It looked like it had been going on for years.
I did some research online and found a complaint somebody else had with the phone number attached. I tried the phone number and it just so happened that it was an actual person who answered the line, rather than a recording stating that they were out of the office or they were busy. That individual got me in touch with someone who was amazing. Melinda and Rochelle at that organization are awesome. If it hadn't been for Melinda, things would not have gone as well as they did. She was the one who made this thing happen. She took it by the horns and assigned it to Rochelle and a couple of other individuals and they had it handled in an extremely short amount of time. Once I got with the correct person and someone that would answer their phone and return your phone calls, the process was smooth and fast, and everything happened like it should have. It was great.
I was kinda frustrated though because I worked hard to get my credit score up and the second person I talked to put a second ding on my credit. That person did not help me and now, instead of one inquiry, I have two. I got so mad that I told them if they hit my credit one more time or if they did not call me back and did not close before my expiration, I would not refinance with them. It would be with someone else. I was completely redoing the loan with another financial institution. Nevertheless, the process was right around the 30-day mark. The last people who handled my loan jumped through hoops and they did everything they could to close it as fast as possible. The company gotta get more of those individuals that push and make it happen.
View more
Be the first one to find this review helpful
Thank you, you have successfully subscribed to our newsletter!
Enjoy reading our tips and recommendations.
We value your privacy. Unsubscribe easily.

Whitney of Muldraugh, KY Verified Reviewer
Original review: Aug. 30, 2019
I bought a house in 2018 and within a week of closing it was sold to Chase. This was normal and I expected it but what I did not expect was that about 3-4 months later Chase sold it to Mr. Cooper. My experience with them was about the same as any other time a loan I had was transferred. They sent me all the info in the mail and it was pretty straightforward, everything seemed normal.
Through no fault of Mr. Cooper, AAA insurance canceled my policy and sent me to collections. I had only gotten AAA because they had quoted me by far the lowest on homeowners insurance. But 3 months after closing I found out they had been insuring the wrong house all along (a house down the street that wasn't even mine) and then when they rewrote the policy my insurance somehow doubled... even though my home was smaller and had less features than the other (fewer fireplaces, bathrooms, etc). I was already frustrated with AAA for screwing up the car insurance I had set up through them to get a bigger discount on the house insurance, but had intended to refinance in a few years and figured I would tough it out with the homeowners until then.
But AAA screwed that up too, I got the collections letter and called them and they had been billing the first mortgage company, who had the loan not even a full week. When that company (who just expressly offers loans but does not maintain them) did not pay they canceled the policy and it went to collections. They claimed that neither Chase nor Mr. Cooper ever contacted them. I knew right off the bat that was a lie as I had major issues with my car insurance with AAA already with them getting all sorts of documents from me and claiming they didn't then when I would prove they did they would double down and try and find some way to blame me for things.
True to their nature, AAA doubled down and blamed me for not opening one piece of mail from them telling me they were canceling. I had stopped opening their mail a long time ago as I get 2-3 pieces of junk mail from AAA weekly asking me to upgrade or buy more insurance or a million other things. Why would I open every bit of junk mail to see if it's somehow important when no other insurance company I ever worked with ever had problems with mortgage company changes? It's not even a thought that ever crossed my mind, that my insurance company would find yet another way to massively screw up. When I called to get it reinstated they refused to fix it or rewrite the policy.
Luckily for me Mr. Cooper turned out to be excellent at customer service. I didn't get to choose who bought my loan but I really lucked out. I called them and explained, the CSR named Frank immediately got a AAA agent on the phone and when they tried the same with him he quickly listed off the exact dates that notification was sent to AAA about them handling the loan. I called Chase as well and they had dates in their records too. At that point AAA agent just stayed silent. It was clear they screwed up and had no cover for it with Mr. Cooper right there on the line giving them dates and evidence. They tried to send me to underwriting again and I informed them that their underwriting had refused to rewrite the policy. AAA was at a loss at that point because they were backed into a corner with Mr. Cooper on the line pointing out their mistakes. I asked Frank to send the amount due to them so I could wash my hands of AAA.
Frank immediately set up an overnight check and triple checked the address and person to send it to at AAA and then took notes of who we talked to at AAA the date, time, etc. and saved it all to my Mr. Cooper profile. After the check was sent to AAA, I asked Frank what to do as I was at a loss. He referred me to an insurance agency that they partner with and said if I had any issues to have them call Mr. Cooper again and they would explain that the error was on AAA's part and not mine. I called the agency about an hour later and they actually had already been informed of the situation by Mr. Cooper and it was probably the fastest and easiest insurance quote I ever got. They shopped a bunch of different places, sent me the quote to sign and sent it over to Mr. Cooper to get my insurance back into place.
Mr. Cooper's customer service here was exemplary. I was concerned that I was going to have to struggle with both AAA and my mortgage company to get this fixed. But in fact Mr. Cooper came to my rescue and pretty much fixed it for me. I wish I could give more than 5 stars on this. I also forgot to mention, even though I used their website to pay my bills monthly, I had never really looked around the site. But when I got the collection letter I signed in and looked through all my documents, etc. and Mr. Cooper is also one of the best websites I have ever used. Everything was very easy to access and they had every document I could ever need on there, well laid out in the easiest format I could imagine.
A lot of other mortgage companies I had in the past don't even put half of this information online and you have to request or they hide it in a giant document somewhere you have to fish things out of. But Mr. Cooper's website is the most helpful website I have ever seen. I could easily see my escrow, how much was in there, where all the previous payments went, how much and when. Everything down the last penny in every document is broken out perfectly for me.
View more
5 people found this review helpful
Kathleen of Lehigh Acres, FL Verified Reviewer Verified Buyer
Original review: May 4, 2019
I was notified by the bank that held my mortgage on my second home in Florida that they had been bought by Mr. Cooper. I was contacted by a representative from Mr. Cooper that welcomed me and then explained the process of the change. He asked whether or not I was interested in considering a refinance of a home equity that I had at the time on my home here in Pennsylvania. The part that I didn't like was that when I would be emailed information, it was only allowed to be online a certain time before it was no longer available. I did not and do not have a smartphone, so I didn't upload stuff. I did download it, but I found that a little annoying.
Their guidance was okay at times, but at other times, it appeared that the right hand didn't know what the left hand was doing. When it came to timing me up for the closing, I specifically said I did not want the closing clause to be included in the loan itself. They emailed me the closing document, and it included that. I had to contact the person that was handling it, and they re-adjusted things. Then I was told, when the person from the closing outfit came for me to sign papers, that I should have a certified check for the amount that they told me was due for the closing cost. So, I went to the bank, got the certified check, came back, had an email from the man who was supposed to be helping me through this process and sent them an email saying, "I have the certified check, so that's taken care of." He called me and said, "I'll have to check."
Then, I was notified that I wasn't supposed to have the certified check. It was supposed to be an electronic check. So, I had to go back to the bank and deposit the certified check back to into my checking account, and then I paid $30 to have the amount wired. I called and got the closing payoff amount for the HELOC loan that I had on my home here. Because he couldn't seem to get them to do it, I took care of it. However, I was told again that with the one credit card I said to include, they said they would send me a check for that amount and I would send it in, but the money for the HELOC loan would be emailed or electronically sent to the bank. That wasn't the case as they sent me a check for the amount for the bank, so I had to go down there. And the amount was not what they were told, so for the sake of two cents, I spent a half hour there and they got it straightened out at the bank.
When I first talked to the person, they indicated that the interest would be what it had been with the bank that had owned the mortgage loan. But it wound up to be 4.5% instead of a 3.85%, which was a full point lower than the interest I was paying on the HELOC and on the credit card that I included. Another thing was I specifically said I wanted it to be only for 10 years. I was notified by them that they couldn't do it. It had to be 15 or 20 years. I called them back and said, "I don't wanna bother if it's not for 10 years." Then, they somehow came to agree that they could do it for 10 years. So, I'm paying an extra of almost $500 a month in paying it off, and I am soon going to fill out paperwork to have it be bi-weekly because I wanna get rid of it.
I was in the midst of a lot things here with my own life and I just wanted to get it over with, so I did not take the time to compare the cost of different things. I possibly could've done better on the closing clause, but that was something that I didn't do. I would recommend people to shop around to see whether or not some of the services that were provided could have been offered at a lesser rate by somebody else.
View more
18 people found this review helpful
Jean of Spokane, WA Verified Reviewer Verified Buyer
Original review: Jan. 19, 2019
I had a mortgage that was sold to Mr. Cooper. Refinancing with them seemed easier to me. I really wasn't interested in doing a long-term search. They were my mortgage company already, and so I decided to use them. And I was very impressed with the process with them, so I was glad I did. I called and I got a representative, a gentleman who knew his stuff. He understood and knew what was going on. He assumed some stuff, and he was right on about what he assumed, about what my house was worth, and how much I was in debt. It's a debt consolidation. Then, I was sent to his loan processor, Sonya, and she was absolutely amazing. Because I'm not the greatest genius on a computer, and when I would get stuck, she would facilitate it. They were both very helpful.
I have a friend that's in the mortgage business and she's always complaining about the loan processor. "They're not at work today," or "They didn't get the paperwork in time." I ran into none of those problems. These people were on their game and knew what they were talking about. They could facilitate something for me, and they did. I applied on November 30th, and I had the loan closed approximately on December 14th. If I panicked, I'd call Sonya up. I didn't understand one of the questions about homes I owned. I asked her what that meant and how far back was I supposed to go. She said, "No, no, no. They just wanna know if you lived in the last establishment, did you own it? Just write me a note. Just sign a document that you didn't own it, you were renting, and that's all. We'll get that taken care of." She was very quick to respond.
The only problem I had at the end was they were supposed to disperse the checks on Day X. Somebody didn't get the checks ready for FedEx on time, it was a weekend, and then I had to wait three more days for my checks to come in. And I told the FedEx guy that I heard they had a storm. He said they didn't have any storm and asked it it was what they told me at Mr. Cooper. I said yes and he said, "No, they were late getting the checks in to us. So, since you were delayed, here's the transactions that happened." But I know that happens in any business, that somebody's rushed and they don't get the paperwork. I know FedEx and UPS are hard sometimes to meet the deadlines.
Since I refinanced with Mr. Cooper, the APR went up a little bit, not anything that terrified me. I thought it was still good. And I'm not stressed anymore. I had to do some remodeling. I got burnt by an illegal flip on a house I bought. I had to tear down a whole room and rebuild it because the city condemned the room because it was built wrong.The plumbing and the electrical were wrong. And I could have died in a fire for all I know. So, I got money from the gentleman that sold me the bad house. But there's still other things. He lied on disclosures, too. So, I was over my head. And the refinance with Mr. Cooper went smoothly, I don't have any more debt, and I'm saving to do the last couple of things I have to do on the house. So, I'm happy.
View more
8 people found this review helpful
Penny of Pekin, IL Verified Reviewer Verified Buyer
Original review: Dec. 13, 2018
I had a loan through Nationstar and they sold my loan. That's how banks are. I didn't have a choice. One bank took the other and it was a depressing experience because I'm not really one who keeps a tack on everything. When Nationstar said they sold my loan, I said okay. But I came to find out that I was not given the same interest rate that I had from the other bank. Points were added to it. Nationstar gave me paperwork but no one told me anything. It's either that or Mr. Cooper changed the prices.
My husband passed away and I refinanced the loan. They kept telling me I had 18 more years and I could get it down to 15 more years for X amount of dollars. But they didn't ever really tell me the closing cost. To this day, I don't know. How I found out what I owed was because somebody asked if I didn't wanna get a life insurance policy on it. And I did. But they didn't give me any paperwork. They just sent me this blank piece of paper and I was supposed to send it to them. It's basically my name, my phone number and my address. I didn't know any information which really bothers me. But I work and I don't take phone calls during the day. So I don't know how I'm supposed to get ahold of these people. 90% don't even have a weekend.
There was just a lack of information. What they do is send you all this paperwork and then ask you to sign it. When you work full time, all you wanna do is sign it. But they should say, "Now, your interest rate's this and your payment's gonna be this because to refinance it, it costs you $3,000." Also, the housing payment went up, not down. Although I am cutting three years off, that's not that much since I paid $518 and now I'm gonna be paying $560. Supposedly, the interest rate went down but it doesn't sound like it to me. Financially, I don't know why it went up so high for just three years.
I have been getting screwed ever since my husband passed away. I'm 60 and people see me as a widow. I'm trying not to be gullible. I'm trying not to be stupid but I've gotten burned so many times now and he's only been gone exactly one year today. But overall, the experience was not bad. I don't hate them. The people that I worked with seemed very nice and I would recommend them. They just need this information so maybe, with the next person that they're gonna refinance, they would give a little more information.
View more
12 people found this review helpful
How do I know I can trust these reviews about Mr. Cooper?
2,102,561 reviews on ConsumerAffairs are verified.
We require contact information to ensure our reviewers are real.
We use intelligent software that helps us maintain the integrity of reviews.
Our moderators read all reviews to verify quality and helpfulness.
For more information about reviews on ConsumerAffairs.com please visit our FAQ.
Lynn of Sterling, VA Verified Reviewer
Original review: Nov. 16, 2019
My Nationstar mortgage was handed over to Mr cooper about 4 years ago. So far so good. Pleased with Mr cooper. Nice website, good decent people. Figures... it's Texas not Cali or NY. I like this company because most loan servicers have an awful rep. I used to have greentree for a diff loan. They got class action sued for ringing phones day and night from the first of the month forward (six times a day). Lots of nasty cust service reps on the phone & customer abuses.
Be the first one to find this review helpful
Maria of Alexandria, VA Verified Reviewer Verified Buyer
Original review: Nov. 16, 2019
I had a Veterans loan, and I wanted to get a lower rate. My loan was given to Mr. Cooper after I initially opened up my initial account. And they did the refinancing which went easy, like a breeze. Even the closing went without a hitch. I'm one of those people who have a job that gets complicated, and I always tell the people I'm working with that are doing the coding for me, a six-year-old can do it. It took two and a half weeks from the time I started to the closing. The people at Mr. Cooper were friendly and very business-like, to the point, just like I like it. In the follow-up, they communicated via phone, which I do like but they also communicated via email or through the actual Mr. Cooper app. I prefer email a lot of the times.
Be the first one to find this review helpful
Lauren of Stoughton, MA Verified Reviewer
Original review: Nov. 14, 2019
I would like to say that I am very sad as the investors of my mortgage have shipped me off from Mr.Cooper to some horrible, hideous company named SELECT PORTFOLIO SERVICING, INC. I only had Mr. Cooper for less than a year but for the time I had them I had a good experience and miss them greatly. The website was constantly changing and had so many cool tools. It was very easy to read the Escrow analysis and it was FREE to pay online. My new company I have to pay a $15.OO "convenience" fee to pay online. I have never heard of such a despicable business practice.
All I can hope for now is that this new company goes under which is doubtful because somehow with such bad customer service and with 1 star reviews they have been in business for 20 years. Oh the rep at this new company said to me, "Well you can refinance." I said, "How comical. I would have to pay 6k or more just to get rid of you." To all the Mr. Cooper customers I hope you know how good you have it. I miss you Mr. Cooper.
View more
Be the first one to find this review helpful
Brandon of Fort Worth, TX Verified Reviewer Verified Buyer
Original review: Nov. 14, 2019
Mr. Cooper's refinancing process was very smooth. Everyone was very knowledgeable. I was impressed by their professionalism, their knowledge, how quickly they got everything set up and how quickly they got back with me on the approval process. Everything was excellent. It was a much better experience than my initial process when I first bought my house. My mortgage is a lot less now than previously. I'm a disabled veteran, so I was able to knock off the property tax. And my interest rate got knocked down two points. So, that saved me a lot of money. And paying my mortgage is a lot easier. I can do it from the app. It's very simplified and I like all of that.
Be the first one to find this review helpful
Brenda of Montclair, CA Verified Reviewer Verified Buyer
Original review: Nov. 12, 2019
Mr. Cooper was already my mortgage company. The loan interest rates and the easy processing of the whole refinancing process made me inquire with them. It was easy to follow through, to complete the documents, to do everything online, and then get all the finalized documents processed. So, the interactions with their reps were very communicative, and I received good guidance from them. Their refinancing process was fast too.
Be the first one to find this review helpful
Mr. Cooper expert review by Michele Lerner
This mortgage service provider offers a variety of mortgage products to help consumers find the best mortgage match for their needs. Options include fixed-rate and adjustable loans, refinancing loans and specialized loans for military members and luxury homebuyers.
Packages for first-time homebuyers: First-time homebuyers can get pre-approved for loans. This pre-approval helps the buyers know what they can afford and directs their negotiation process.

Customer support: Customers can call for a 10-minute loan consultation or submit an online loan request form.

Helpful calculators: The company website provides calculators to help consumers figure out how much they can borrow, how much they stand to save in taxes and if they would benefit from debt consolidation.

Home equity cash out: The company provides home equity cash-outs for homeowners who need to pay for a child's education or improve their property.

Guidance: Customers can expect no-nonsense help, competitive rates and a clear loan process.

Best for: those who aren't sure what their options are and those who prefer to begin the loan process online.