ConsumerAffairs Accredited Brand
Mr. Cooper
We're Mr. Cooper, and we're changing the face of home loans. Whether you're looking to refinance, buy, or sell your home, we put customers first. With 20+ years of experience and more than 3 million customers, Mr. Cooper is now one of the largest home loan servicers in the country. Our goal? To keep the dream of home ownership alive for every customer.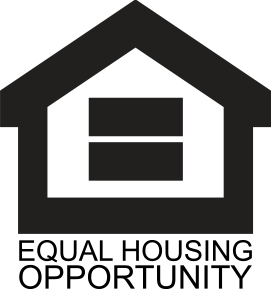 Nationstar Mortgage LLC dba Mr. Cooper
NMLS: #2119 NMLS Consumer Access (www.nmlsconsumeraccess.org).
View More
View More
A link has directed you to this review. Its location on this page may change next time you visit.
This review is featured by Mr. Cooper
William of Duxbury, MA Verified Reviewer Verified Buyer
Original review: Nov. 15, 2019
I looked at several options to refinance with and Mr. Cooper was the best option. Their website is very easy to use, and my questions were answered with a great deal of professionalism and knowledge. The guidance I received was outstanding, and my rep made it very easy. Having done the refinance, we now have a lower payment because the interest rate's lower with the same service we had before, which was very good.
Be the first one to find this review helpful
This review is featured by Mr. Cooper
Brenda of Montclair, CA Verified Reviewer Verified Buyer
Original review: Nov. 12, 2019
Mr. Cooper was already my mortgage company. The loan interest rates and the easy processing of the whole refinancing process made me inquire with them. It was easy to follow through, to complete the documents, to do everything online, and then get all the finalized documents processed. So, the interactions with their reps were very communicative, and I received good guidance from them. Their refinancing process was fast too.
Be the first one to find this review helpful
This review is featured by Mr. Cooper
Kelli of Phenix City, AL Verified Reviewer Verified Buyer
Original review: Nov. 7, 2019
Everybody from Mr. Cooper was really nice to talk to and deal with and they had answers to my questions. I refinanced it since then with them. Both times, I got the same good response. It came to me with the phone call or email when I was ready to do it. Technology is changing all the time and they were very patient about explaining things to me. I never eSigned anything in my life before and they were very helpful in everything that we did and everything was done very professionally.
Be the first one to find this review helpful
Page 1 Reviews 1 - 10
Edward of Hooversville, PA Verified Reviewer Verified Buyer
Original review: Nov. 2, 2019
I had gone through Veterans United for my home loan. When I finished out with it and everything was approved, Mr. Cooper was one of the companies that they farmed the loans out to. I had gone through them for my initial loan, then they contacted me a little over a year of being here and the rates were going down. They asked me if I was interested in doing a refinance on the loan to lower my payments and my percentage rate. Then we went ahead and did everything. It put some cash back in my pocket aside from lowering my interest rate and dropping my payments by $50 a month. So, I've had nothing but good experience with them.
If anything ever changes with my account, they'd be saying that my escrow or taxes have have gone up. They'd tell me that I could either pay into my escrow in one payment or they could spread it out throughout the year on my payments. And they're completely honest with me which is what I like. I've had friends who had home loans through other companies and they said that they wouldn't hear from them then all of a sudden, they'd get a notice in the mail saying that they were $600 behind on their mortgage because of influxes in their insurances. But Mr Cooper's reps called me as soon as they sent out my payment and told me what was going on.
When I first started dealing with the refinance process, I started running numbers through my head and it sounded like a bad deal. And I started getting rather upset with the gentleman that I was talking to. But he was really polite about it and said that he would gather everything up, do a comparison loan option for me and send it over so I could see it. He said we would go over it on the phone so that I could see what they were actually offering. He took care of everything and I had them over in 30 minutes. Then he called me back and we went over everything. I told him that I needed some time to go ahead and talk it over with my wife and he said it was not a problem, that their offer remained open, and that I could contact them whenever I was ready.
I called him back two days later and he went over everything again instead of just jumping right into it. He asked if I was sure I was willing to do it right then and when I said yes, he said we'd go ahead with the process and everything went through. Then he said there was another specialist that was gonna come on the line and she got on the line to finish going through everything once everything was processed and approved. She was also with me as I was waiting to do the final paperwork.
A day after I closed on my house, I got two separate phone calls from them, one from her and one from him, both asking me if everything was good, if I was satisfied with the title company that came to my house and if they went over everything, and if there was any other issue that needed to be addressed at that time. I told them I had no problem and I really appreciated their phone calls. And five days after I received my paperwork in the mail from the title company and Mr. Cooper, they called me once again asking if there was anything else that they could do for me of if I needed them to go over any of the paperwork.
Then two days later, I received a phone call from the gentleman that I spoke to first, explaining to me that when they went over all the final paperwork, there was an additional adjustment. He said that I overpaid and they were sending me a check which I should expect in the mail. All in all, if anyone is thinking about going through Mr. Cooper, they should just let them do their job in as far as explaining things. Don't just jump to conclusions saying that they're just out to get you like other banks because for me. they were there the whole time.
Read full review
Be the first one to find this review helpful
Thank you, you have successfully subscribed to our newsletter! Enjoy reading our tips and recommendations.
We value your privacy. Unsubscribe easily.
Jeremy of Cleveland, TN Verified Reviewer Verified Buyer
Original review: Sept. 18, 2019
We wanted to renovate the home and because it's a VA loan, the funding fees were gonna be substantial along with the closing cost. So, we decided to streamline and then we hoped to, in a few months, take out a home equity loan. I called Mr. Cooper and the individual I originally spoke with never returned my phone calls. I had a hard time getting any follow-up, follow through, and closure. There was definitely a communication problem and hopefully, not everyone's experience goes like this because when I was reading the rant, looking for a phone number to get in touch with an actual real person, I was seeing the same thing that I was experiencing. It didn't look like it was just this year nor this quarter. It looked like it had been going on for years.
I did some research online and found a complaint somebody else had with the phone number attached. I tried the phone number and it just so happened that it was an actual person who answered the line, rather than a recording stating that they were out of the office or they were busy. That individual got me in touch with someone who was amazing. Melinda and Rochelle at that organization are awesome. If it hadn't been for Melinda, things would not have gone as well as they did. She was the one who made this thing happen. She took it by the horns and assigned it to Rochelle and a couple of other individuals and they had it handled in an extremely short amount of time. Once I got with the correct person and someone that would answer their phone and return your phone calls, the process was smooth and fast, and everything happened like it should have. It was great.
I was kinda frustrated though because I worked hard to get my credit score up and the second person I talked to put a second ding on my credit. That person did not help me and now, instead of one inquiry, I have two. I got so mad that I told them if they hit my credit one more time or if they did not call me back and did not close before my expiration, I would not refinance with them. It would be with someone else. I was completely redoing the loan with another financial institution. Nevertheless, the process was right around the 30-day mark. The last people who handled my loan jumped through hoops and they did everything they could to close it as fast as possible. The company gotta get more of those individuals that push and make it happen.
Read full review
2 people found this review helpful

Whitney of Muldraugh, KY Verified Reviewer
Original review: Aug. 30, 2019
I bought a house in 2018 and within a week of closing it was sold to Chase. This was normal and I expected it but what I did not expect was that about 3-4 months later Chase sold it to Mr. Cooper. My experience with them was about the same as any other time a loan I had was transferred. They sent me all the info in the mail and it was pretty straightforward, everything seemed normal.
Through no fault of Mr. Cooper, AAA insurance canceled my policy and sent me to collections. I had only gotten AAA because they had quoted me by far the lowest on homeowners insurance. But 3 months after closing I found out they had been insuring the wrong house all along (a house down the street that wasn't even mine) and then when they rewrote the policy my insurance somehow doubled... even though my home was smaller and had less features than the other (fewer fireplaces, bathrooms, etc). I was already frustrated with AAA for screwing up the car insurance I had set up through them to get a bigger discount on the house insurance, but had intended to refinance in a few years and figured I would tough it out with the homeowners until then.
But AAA screwed that up too, I got the collections letter and called them and they had been billing the first mortgage company, who had the loan not even a full week. When that company (who just expressly offers loans but does not maintain them) did not pay they canceled the policy and it went to collections. They claimed that neither Chase nor Mr. Cooper ever contacted them. I knew right off the bat that was a lie as I had major issues with my car insurance with AAA already with them getting all sorts of documents from me and claiming they didn't then when I would prove they did they would double down and try and find some way to blame me for things.
True to their nature, AAA doubled down and blamed me for not opening one piece of mail from them telling me they were canceling. I had stopped opening their mail a long time ago as I get 2-3 pieces of junk mail from AAA weekly asking me to upgrade or buy more insurance or a million other things. Why would I open every bit of junk mail to see if it's somehow important when no other insurance company I ever worked with ever had problems with mortgage company changes? It's not even a thought that ever crossed my mind, that my insurance company would find yet another way to massively screw up. When I called to get it reinstated they refused to fix it or rewrite the policy.
Luckily for me Mr. Cooper turned out to be excellent at customer service. I didn't get to choose who bought my loan but I really lucked out. I called them and explained, the CSR named Frank immediately got a AAA agent on the phone and when they tried the same with him he quickly listed off the exact dates that notification was sent to AAA about them handling the loan. I called Chase as well and they had dates in their records too. At that point AAA agent just stayed silent. It was clear they screwed up and had no cover for it with Mr. Cooper right there on the line giving them dates and evidence. They tried to send me to underwriting again and I informed them that their underwriting had refused to rewrite the policy. AAA was at a loss at that point because they were backed into a corner with Mr. Cooper on the line pointing out their mistakes. I asked Frank to send the amount due to them so I could wash my hands of AAA.
Frank immediately set up an overnight check and triple checked the address and person to send it to at AAA and then took notes of who we talked to at AAA the date, time, etc. and saved it all to my Mr. Cooper profile. After the check was sent to AAA, I asked Frank what to do as I was at a loss. He referred me to an insurance agency that they partner with and said if I had any issues to have them call Mr. Cooper again and they would explain that the error was on AAA's part and not mine. I called the agency about an hour later and they actually had already been informed of the situation by Mr. Cooper and it was probably the fastest and easiest insurance quote I ever got. They shopped a bunch of different places, sent me the quote to sign and sent it over to Mr. Cooper to get my insurance back into place.
Mr. Cooper's customer service here was exemplary. I was concerned that I was going to have to struggle with both AAA and my mortgage company to get this fixed. But in fact Mr. Cooper came to my rescue and pretty much fixed it for me. I wish I could give more than 5 stars on this. I also forgot to mention, even though I used their website to pay my bills monthly, I had never really looked around the site. But when I got the collection letter I signed in and looked through all my documents, etc. and Mr. Cooper is also one of the best websites I have ever used. Everything was very easy to access and they had every document I could ever need on there, well laid out in the easiest format I could imagine.
A lot of other mortgage companies I had in the past don't even put half of this information online and you have to request or they hide it in a giant document somewhere you have to fish things out of. But Mr. Cooper's website is the most helpful website I have ever seen. I could easily see my escrow, how much was in there, where all the previous payments went, how much and when. Everything down the last penny in every document is broken out perfectly for me.
Read full review
9 people found this review helpful
Kathleen of Lehigh Acres, FL Verified Reviewer Verified Buyer
Original review: May 4, 2019
I was notified by the bank that held my mortgage on my second home in Florida that they had been bought by Mr. Cooper. I was contacted by a representative from Mr. Cooper that welcomed me and then explained the process of the change. He asked whether or not I was interested in considering a refinance of a home equity that I had at the time on my home here in Pennsylvania. The part that I didn't like was that when I would be emailed information, it was only allowed to be online a certain time before it was no longer available. I did not and do not have a smartphone, so I didn't upload stuff. I did download it, but I found that a little annoying.
Their guidance was okay at times, but at other times, it appeared that the right hand didn't know what the left hand was doing. When it came to timing me up for the closing, I specifically said I did not want the closing clause to be included in the loan itself. They emailed me the closing document, and it included that. I had to contact the person that was handling it, and they re-adjusted things. Then I was told, when the person from the closing outfit came for me to sign papers, that I should have a certified check for the amount that they told me was due for the closing cost. So, I went to the bank, got the certified check, came back, had an email from the man who was supposed to be helping me through this process and sent them an email saying, "I have the certified check, so that's taken care of." He called me and said, "I'll have to check."
Then, I was notified that I wasn't supposed to have the certified check. It was supposed to be an electronic check. So, I had to go back to the bank and deposit the certified check back to into my checking account, and then I paid $30 to have the amount wired. I called and got the closing payoff amount for the HELOC loan that I had on my home here. Because he couldn't seem to get them to do it, I took care of it. However, I was told again that with the one credit card I said to include, they said they would send me a check for that amount and I would send it in, but the money for the HELOC loan would be emailed or electronically sent to the bank. That wasn't the case as they sent me a check for the amount for the bank, so I had to go down there. And the amount was not what they were told, so for the sake of two cents, I spent a half hour there and they got it straightened out at the bank.
When I first talked to the person, they indicated that the interest would be what it had been with the bank that had owned the mortgage loan. But it wound up to be 4.5% instead of a 3.85%, which was a full point lower than the interest I was paying on the HELOC and on the credit card that I included. Another thing was I specifically said I wanted it to be only for 10 years. I was notified by them that they couldn't do it. It had to be 15 or 20 years. I called them back and said, "I don't wanna bother if it's not for 10 years." Then, they somehow came to agree that they could do it for 10 years. So, I'm paying an extra of almost $500 a month in paying it off, and I am soon going to fill out paperwork to have it be bi-weekly because I wanna get rid of it.
I was in the midst of a lot things here with my own life and I just wanted to get it over with, so I did not take the time to compare the cost of different things. I possibly could've done better on the closing clause, but that was something that I didn't do. I would recommend people to shop around to see whether or not some of the services that were provided could have been offered at a lesser rate by somebody else.
Read full review
23 people found this review helpful
Miryam of Port Richey, FL Verified Reviewer Verified Buyer
Original review: March 23, 2019
I have a new car payment. I also have another payment for our air conditioner right now and they have to fix it up again and change another thing from that one. We live with social security only, so we were kind of tough to cover all the payments. We did, but we don't have any more for us even to have a cup of coffee or soda.
Other people offered me an equity loan. But I thought, "Why don't I call the bank? They have my mortgage. Maybe they can do something about it." So I called Mr. Cooper and everybody was very nice. They told me I can do the refinance. They also said I can pay interest rates in only one account, not in a different account, which is really good. I was paying an interest rate in the car, and there were two bills that I have to pay interest rates also. So, besides the mortgage, they raise up the interest rate because I have finished with the modification. Everything really seems like it's gonna help. And so far, I'm very happy with that. They were very helpful and nice.
First, I spoke to a nice gentleman. He put in my computer the good and the bad on the loan and also, how many things they are gonna cover and how much is gonna be my total. And if I agree, they told me what I have to do is fax to them the copy of my social security statement. They also tell how much they give us every month. So we went there and sent the copy to them, and two days later, the rep called me and said a lady is gonna take care of my loan. Her name is Angie. She was a nice lady as well. And everybody there was nice, too. So far, I don't have problems. Before, we have other people taking care of my mortgage and they change constantly. But now, it seems like they are more assured and all-around, more organized. They don't have to sell the mortgage to somebody else so I feel more secure with them.
Since day one, we have a very good relationship with Mr. Cooper. We try our best also to cover our obligation. So we don't have any problems with the statements. The numbers match and we have a home. They are the people that we can really trust. In these days, you don't find companies that you can trust because they just care about themselves and not about the customer. But these people from Mr. Cooper, they really care about us.
Read full review
4 people found this review helpful
How do I know I can trust these reviews about Mr. Cooper?
2,178,841 reviews on ConsumerAffairs are verified.
We require contact information to ensure our reviewers are real.
We use intelligent software that helps us maintain the integrity of reviews.
Our moderators read all reviews to verify quality and helpfulness.
For more information about reviews on ConsumerAffairs.com please visit our FAQ.
Grace of Mckees Rocks, PA Verified Reviewer Verified Buyer
Original review: Jan. 21, 2020
I truly appreciated the electronic signature process and the closing which occurred in my home. Mr. Cooper team was extremely polite in answering all of my process questions. Process could not have been easier and Mr. Cooper team was a pleasure to work with!
Be the first one to find this review helpful
Resolution In Progress
Chad of Lebanon, TN Verified Reviewer
Original review: Jan. 21, 2020
I have had several home loans and have even gone through the selling of my loans. This time I have had the same lender for 12 years and have had a great experience with them. I am in my second month with Mr. Cooper and already am experiencing the worst service in 30 years of purchasing homes.
Mr. Cooper response
I appreciate you informing us of your experience. It is my goal to make every attempt to resolve your concerns to the best of my ability. I will follow up privately with a resolution to your concerns.
Kalie Ezenwa
Community Manager
You are welcome to call our escalations line at 888-509-2432. Since it's a small team, we are here Monday - Friday from 8 am - 5 pm CST. If there's something I can assist you with, I'm happy to help - you can email me at Social.Media@Mrcooper.com. Thanks!
Be the first one to find this review helpful
Keith of Seminole, FL Verified Reviewer Verified Buyer
Original review: Jan. 21, 2020
I like Mr. Cooper. They had my other loan and I liked how they worked. The process was very easy and it wasn't a long drawn-out process. It happened a lot quicker than I thought it would.
Be the first one to find this review helpful
Candice of Murfreesboro, TN Verified Reviewer Verified Buyer
Original review: Jan. 20, 2020
When I initially bought my house before my first mortgage payment came out, I had gotten a letter from the CMG Financial saying, "We sold your loan to Mr. Cooper and this is who you're going to have to pay for your mortgage." I was surprised, but everybody who's owned a house said, "Loan companies do that all the time." I had been getting letters about mortgage refinancing and I didn't think I was eligible. I haven't even owned the house for a year. And when Mr. Cooper sent me a letter, I called them and they said, "We can see about getting that done." I said, "I didn't think I was eligible," and they said, "No, you are." And they managed to lower my rate.
This last time, I had gotten two checks from them and I had no idea what those were. I called them and said, "Being a first-time homeowner, I got these two checks. One's payoff refund and one's payoff overdue." They were real polite and explained, "No, you're good. It's your escrow. It was overpaid, so you get that money back. Both checks are yours. You're free to cash them at any time." I had nothing but good experience with Mr. Cooper. They've been polite and helpful.
Read full review
Be the first one to find this review helpful
James of Cincinnati, OH Verified Reviewer Verified Buyer
Original review: Jan. 19, 2020
I'm a veteran and Mr. Cooper offered me a lower interest rate. They educated me about the fast track refinance type. My experience with their reps was excellent. They were very informative, very polite and very professional. They answered all of my questions. There was no sales pressure or anything like that. They let me know exactly when the next payment would be and what the amount would be. They told me how it was calculated and what the percentage was. They said because I had 10% disability, I was eligible for a funding fee reimbursement. I also talked to them recently about making a $20,000 payment for the principal coming up in June. And they showed me how to go about using the website to calculate what my payment would be, how much it would take off the mortgage and how much interest I would save. It was phenomenal.
Be the first one to find this review helpful
Mr. Cooper expert review by Michele Lerner
This mortgage service provider offers a variety of mortgage products to help consumers find the best mortgage match for their needs. Options include fixed-rate and adjustable loans, refinancing loans and specialized loans for military members and luxury homebuyers.
Packages for first-time homebuyers: First-time homebuyers can get pre-approved for loans. This pre-approval helps the buyers know what they can afford and directs their negotiation process.

Customer support: Customers can call for a 10-minute loan consultation or submit an online loan request form.

Helpful calculators: The company website provides calculators to help consumers figure out how much they can borrow, how much they stand to save in taxes and if they would benefit from debt consolidation.

Home equity cash out: The company provides home equity cash-outs for homeowners who need to pay for a child's education or improve their property.

Guidance: Customers can expect no-nonsense help, competitive rates and a clear loan process.

Best for: those who aren't sure what their options are and those who prefer to begin the loan process online.
Thank you
Keep an eye on your inbox, the latest consumer news is on its way!