WEN by Chaz Dean
Foothill Ranch, CA
Consumer Complaints and Reviews

I have rang this company three times. I have written to this company and returned the unopened parcel. I advised this company months ago to stop sending me their products. This company has taken money from my account to the value of £59.99. I am being fobbed off and my letters ignored. They promise to call you back and they don't but keep taking your money. My next call is to my bank. Hopefully they can help me.

I purchased this product on the 3rd of a June. I love the way it made my hair feel and I have med length hair but the next I comb my hair are run my fingers thru my I was being a lot of my hair. My hair was thick and full. Now it thin as paper and there is not much I can do and I have to wear a wig and I hate wigs.

I started with Wen about 4 years ago. I have frizzy, curly hair that I blow dry and straighten daily. There has been a huge improvement in the condition of my hair since I started with Wen. I highly recommend it.

My first time using WEN my scalp burned. The next day it still burned and itched. Felt good for the day. I used it as far as softness. The next day it was dry and still burned in spots. Waited 3 days and used my regular shampoo and conditioner. Still burns a bit but looks and feels so much better. I also had a very small lump on my head for over 30 yrs. Never bothered me so I left it alone. Dr said as long as it didn't grow it would be ok. My scalp seems red and tender from one use. I may be paranoid but the lump feels bigger. Now I'm terrified what else will become of this. I hope I have no more difficulties. My friend swears by this product and I appreciate she gave it to me but I will no longer use it. I hope they continue investigating this product.

I started to used this cleansing conditioner last year on February 2016 after my best friend got me 2 bottles of Summer Honey Peach. So last year I ask my husband to buy me 3 bottles of this same product on sale on QVC. I starting to notice how much hair I was losing so I thought it was my diet, I keep using this horrible cleansing until I stumble with this terrible reviews some months ago. I called QVC to complain but they did nothing, I got pictures to show. I'm Hispanic with long hair but now my long ponytail got so thin and ugly, I have bald spots. I'm so depressed. Is there any suggestions on how to get my hair to the normal shape it was?
How do I know I can trust these reviews about WEN by Chez Dean?
820,717 reviews on ConsumerAffairs are verified.
We require contact information to ensure our reviewers are real.
We use intelligent software that helps us maintain the integrity of reviews.
Our moderators read all reviews to verify quality and helpfulness.
For more information about reviews on ConsumerAffairs.com please visit our FAQ.

I found WEN about two years ago and wasn't impressed by the performance so I quit using it. Since I have had issues with thinning over the years I didn't pay attention to whether or not I was having any major issues at the time. But it WAS when I was using ** to try regrowing thin spots on my crown. However, since my hair didn't do anything miraculous I stopped using it and went back to shampoo. Recently, I've been having major issues with rashes when I wash my hair and my face gets a horrid rash anywhere shampoo residue touches - I was going to pull out the WEN and use it to see if I can avoid the irritation. After reading all these reviews and reading about the horrid experiences I've decided to keep looking. I'm afraid to use the stuff again!!

I ordered Wen cleansing conditioner from The Shopping Channel, Canada. What a disappointing line of products. I ended up being told by a dermatologist to stop using the wen products. My scalp was raw and where my part meets my bangs I was going bald. I have Psoriatic arthritis and was told I had bad scalp and raw ears, all started after the wen. I have bottles still full of a bad product, that is bad for your hair and skin. The lawsuit should go through. It made my long hair thin and lifeless.

Back in 2008 or 09 or 2010, not sure when I had first ordered the product I had thinking but I ran out of WEN shampoo and didn't think anything of it until now. But in Sept 2015 I ordered the product again from a TV channel show. I got 2 kinds and when I received it I started using it. Not all the time though. But after about 3 to 6 months I noticed my hair falling out. Not a lot at first but as time went on it got worse and worse. In the summer I would used the oil and the back of my head would be horribly itchy. I thought it was because of sweat. So I stopped and in Jan of 2017 I used it again and the same thing happened again so I stopped using all of the products.
I started doing over the counter hair growing products hoping it would come back. I seen a dermatologist today and she told me I have chronic scalp irritation and there are spots on the back of my head that have no hair and I wasn't even aware of. Now I have 3 meds. I have to do 2 everyday and 1 every other. Hopefully in 2 months when I go back to see her I will have baby fine hair starting to grow back.

I am sad to say that I am also a victim (my granddaughter as well) of WEN hair care products. I purchased 2011 for me and my granddaughter. After using the product for a little while me and my granddaughter experienced hair loss and breakage. I have regained the greater portion of my locks however, my granddaughter still struggles with her hair texture and growth. I had great hopes and really wanted to believe the "stars" and the reviews they age.

I received the Wen Hair products. Within a day scalp irritation almost instantly. In a week loss of hair all over, bald burning with bloody itching spots. Wen cleansing conditioner destroyed my thick black hair. Worst company ever. Had total hair loss on contact with this product. My whole family has their hair. My 99 year old grandmother currently passed and had a full head of hair. Italian blooded people don't usually go bald, not in my family. I used to work out, be sociable and wasn't embarrassed to go out in public. Now I pay out the ** for a ** psychiatrist who has me on anti-depressant, addictive anti-anxiety meds, sleep meds which cause ataxia and my life has become hell.
These evil people should be forced to be bathed in their product day and night. Then be cast in the lake of fire or all damnation. To experience their corrupt ways for greed for hurting innocent unsuspecting people. To have unsafe levels of chemical, this is not acceptable. That ** on Shark Tank she be held responsible too. ** and her magic broom, guess she is a witch, bet she hasn't offered a dime of her hundreds of millions. My family is related to the Genovese Family. I better see a ** check. I could give a ** about jail, why? Because I'm ** stupid, that's what you did to me, made a monster and there is nothing I give a ** but seeking justice. So when you get a knock or gift think twice about what you say or do.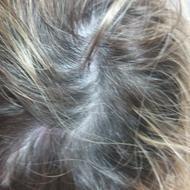 I used Sweet Almond Mint, hair cleansing cream daily for 2 months before I noticed my hair falling out. My hair was also very shiny and bouncy. I lost handfuls of hair from the roots during the four year length of time I used WEN. Four months after stopping WEN my hair had ceased to fall out. Call me crazy, but this is scientific proof!

The product had a very negative reaction with my hair. It made it very oily and when I was using it I had lost a lot of my hair. My hair is not healthier and I still have a lot of dry split ends. When I tried to cancel my order which was in their warehouse they said, "We can't get to the shipment and cancel your order. We will send you a return shipment label that should get there before the shipment and then you can return it for a refund." What they did not tell me at the time was that I was getting a partial refund and not the full refund. I am very upset because companies are so quick to take your money out, but not so quick about making the refunds. I am upset because the partial refund is not what I should be owed. They got asked before the shipment even went out.
I worked at many companies and when the customer told/asked me to pull their shipment out I did so. I have never met a company that has such bad ethics and customer service. I felt like my business was not worth it to them and I was not treated like a customer should be. I have bent over backwards for each of my customers at Caldor's Inc, Walmart, Northeast Graphics and as a nurse I bend over backwards for my clientele all the time. No matter how I truly feel they are the customers and they are always right. Please go somewhere else for your shampoo and products. DO NOT waste your time with this company. You will be sad you did.

I've been using Wen for a year now. However, it wasn't until recently that I've notice my hair to fall out in massive quantities. I didn't understand why until now. I used a different shampoo the last time and nearly as much hair fell out. I won't be using this shampoo anymore... I use it in my girl's hair too and notice lots of breakage as well. Since using a different shampoo our hair seems to be doing better however I have not gotten it back under control completely yet. It's going to be a process but glad I figured this out before bald spots.

I used WEN for a while when I used to purchased it from QVC at least 3 years approximately. While I was using it I noticed my hair thinning and every time used it after combing my hair I always see a good amount of hair in my hand after passing. Months of using WEN I really couldn't think that WEN was the reason so I made an appo to see my family Dr and told her about why my hair is falling and never have in my life lost that much. One day I was telling one of my sisters about what's going on with me. She mentions about how many woman losing their hair because they are using WEN so I told her it happened to me. I am losing a bunch of hair every time I take a shower.
So I stopped using WEN and I called QVC, told them I want to return some WEN product that I purchased. I had purchased at that time gallon so they accept my return but since then really I saw huge difference in my hair, how it change, and little by little I began to eyes a difference but my right side of my hair almost I was bald. Now it's getting a lot better so I just feel I had to write this review because I suffer for a period of time.

See our story on youtube! Hair loss on contact, 10 year old girl, not recovered after 2.5 years. Wen cleansing conditioner destroyed our happy life. Worst gift ever. My little girl had total hair loss on contact with this product. A more complete story is also in a facebook album. I believe it to have unsafe levels of chemicals. This is not a "build up" thing. Only twice was it used on her entire head. 100% hair loss. 2.5 years later still only 2/3rds of her head has hair, and it has probably triggered hair issues for life. Her story was also featured in the New York Times and I spoke on Capitol Hill in DC at multiple events, and her story was shared in a senate committee hearing. I'm an introvert, and I hate politics, so you know I'm not making this story up!

I am so glad I stumbled upon this discussion forum. For the longest time I thought my hair was betraying me. I had first saw Wen and totally feel in love with the results I saw. I quickly ordered it. I love don't the smell, the soft texture of my hair and it did look very healthy. But after every single wash I noticed I had this leftover buildup. I initially thought I must not be washing it out correctly, so I would scrub the heck out of my head. Still nothing. If you read the instructions, it recommended you apply in three section with about 2-3 pumps per section... That's a lot of product! So, I thought, maybe I'll just use less... yet still I had greasy hair. Then I thought maybe it is my hair, and it is so dirty that Wen isn't reaching all the areas.
Regardless... I was not happy. I called and explained my problem and received my money back. A few years later I thought I'd give it one more try, may I was doing it wrong. So this time when I received Wen I was determined, yet again! Greasy build up. I called again, and returned the product, my money back, and filed a complaint. The representative told me to try washing your hair with shampoo after... Hello!!! Doesn't that defeat the whole purpose!? Needless to say, I am not a fan.
So to all the individuals who suffered hair loss I am so sorry. But I highly recommend you check up on and do research on MONAT!! After Wen I was discouraged and believed nothing. Until I found Monat. Absolutely 100% clinically tested and proven!! To stop hair loss and promote hair growth! ABSOLUTELY no chemicals! MONAT fixes the damage from all of the horrible shampoos, conditioners and products. I encourage you to do research too! Not one single, bad, review. 1% return rate. Go check it out and read up on it and see if MONAT can help you.

I have been a Wen girl for over 12 years and noticed that the formula must have changed. I used all the products and in the past 5 years something is different. Is it me? Or the product? Is my life that stressed out that my hair is forming a bald spot that even my kids notice? At 64 years of age my hair is thin and lifeless. Unlike other consumers fortunately I don't have itchy scalp but a noticeable growing bald spot on the top and sides of my head.
I stopped using Wen products and shampooed and conditioned with Pantene just one time and the hair looks so much fuller and even my husband noticed. And he said he noticed years ago that my hair was thinning but didn't want to hurt my feelings and tell me so. Will keep you posted on the next couple of months and see if my hair grows back. I agree with so many other customers, how can QVC and their great reputation allow these products to be on their channel? Use this with caution. Seems there are more negatives than positive comments on these products.

I bought the trial package. They will keep sending products for over $145 every month... UPS left package at my door when I was not home. I returned products and they keep billing me!!! DO NOT BUY FROM THIS COMPANY!!!

I purchased Wen hair care products from QVC March 2015. I used it for about 4 months. I started to notice scalp irritation almost instantly. I assumed the irritation was caused by sleeping with my hair wet overnight. The burning and itching became so bad that my scalp would bleed. The raw scalp and open sores became even worse with every wash. Within a month I noticed clumps of hair pooling by the drain, tangled in my fingers when washing my hair, and larger than normal hair accumulation on my hair brush. It became painful just to lay my head on my pillow. I stopped using the Wen hair care products within 2 months of purchasing and threw it all away. I was extreme not disappointed with the money I spent, the horrible reaction and the hair loss. I sent multiple e-mails to http://www.wen.com/contact-us with very generic replies. I also contacted Consumer Affairs, QVC and Better Business Bureau.
Imagine your frustration and embarrassment when your beautiful long hair turns into a thin, brittle, dull, patchy disaster. My whole scalp was red and burning to the point I couldn't even go out in the sun without a hat, or into a swimming pool, or go out on my family's boat. This has caused me so much anxiety and stress. I have become depressed and rarely go out anymore. I was supposed to go on a 10 day cruise this past fall but I canceled due to my insecurities. I am so disgusted and angry that this is happening.

Two years ago after seeing an ad on craigslist for 3 bottles of Wen hair product and other misc Wen products at a price I couldn't refuse I jumped at the chance to have hair like the T.V. ads, reviews, commercials they talked about but the product was expensive, so I bought off of Craigslist at a reasonable price. This was in June and by September, my hair started to fall out, scalp was itchy and became very sensitive, like scratching a sunburn. I stopped using Wen then. The itchiness wouldn't go away after going back to regular shampoo. Looking for a remedy I tried oil treatments and it didn't help.
I decide to visit my Doctor and they had no explanation and gave me steroids to put on my head twice a day and explained it wouldn't help get my hair back. After the Doctor visit I heard there were others like this. I am writing my review in hopes of others getting help soon and stop using Wen. This is March and my hair is still falling out and my scalp is still itchy and sensitive without the sunburn feeling. I would like to hear if anybody has any results on a hair loss product or what have they done to get their hair to grow back.

Order Date: 06/06/2015. WEN by Chaz Dean Seasonal Cond. One Gallon Auto - Spring Blossom. A friend, who knew my story saw this website and thought I should share my testimony. I wanted to ask people to please stop defending WEN by Chaz Dean. If this is not your experience, does not mean that it is not someone else. It CRUEL, what has happen to me and others. It's not something I would wish on any woman. Your hair is your GLORY! I'm still crying about this, every time I think about what happened, you can't get rid of that. Let me start by saying, I have never had hair loss. If anything my hair was very healthy and strong. There is no history of hair loss or balding in my family, I have two sisters with beautiful full heads of hair. I have been on thyroid medicine since 2009, it did not affect my hair, skin or nails. Those are my disclaimers.
I am an ** woman and I had watched the info commercials and wanted to try this amazing hair product. I purchased WEN from QVC for $202.44 a bargain, I was so excited. I had family members and friends buy me more for Christmas presents that year. I had enough to last for a while. I used it in my daughters and my hair, but her hair texture starting changing and then she started losing hair.
I didn't really think it was the WEN, not at first. I had switch completely over to using WEN and nothing else. I had so much, and let's be honest, it was a huge investment on my part and on the part of my family and friends. My husband was using it and he didn't have any issues and I noticed that my hair was dry, brittle and the texture was different, but the loss was gradual - at first. I could see underneath. I was getting bald spots. I was losing my hair and I didn't understand why. My texture was changing, but I thought that was part of the process. Honestly, I wasn't aware of any issues and I was still seeing WEN on QVC and the beautiful results and wondering why my hair didn't look like their hair. I thought maybe I need to buy the other products as well, get everything.
I had some hair loss, it was misleading - how often do you look at the back of your head underneath hair part and search for balded areas. Some hair loss, until it wasn't. I was washing my hair, preparing for a wedding and I felt something all over me and I opened my eyes to see my hair everywhere. I screamed. I didn't know, what had happened and I didn't care, my hair was everywhere. I jumped out of the shower and touched my hair and it was in my hands. It was coming out everywhere. I grabbed a comb and more hair. Devastating, emotional distress, I didn't understand what happened. I had done the same thing, I had done a hundred of times. But my hair was falling out by the handful.
I'm on my way to a wedding. I was that girl, that people loved to touched my hair, ask what products I used, make comments. My hair has always been one of my best qualities. It sounds awful but as women, we care for hair and it's not an afterthought. I have always been very careful with products, shampoos, conditioners, oils, any and all styling products I use. I watched this product for a long time and I really thought about, looked at videos and in the end trusted QVC.
My hair was all over my body, tub, shower curtain and I was holding it in my hands, combing it out as gentle as possible, trying not lose any more hair but it was too late. I stopped using WEN that day, I went back to Pantene and olive oil treatments and leave-in conditioners and nothing else. At first, I still had enough hair, most people couldn't tell. I was able to hide the loss. But even though, I had stopped using WEN my hair was still brittle and dry, and every time I combed my hair there was a lot of hair loss. After a while, I just wanted my hair to grow back enough length for me to cut off the strands that were left and start over with the new growth. I had a comb-over hair style for 5 months. Then, just as emotional and with much distress, I had my daughter cut off the dead lifeless hair. I trusted QVC. I didn't think that a product on their network, and continues to be on their network would cause so much pain.
I have been hiding my hair loss from the world. I was never one to wear hats, I own ten hats now. I went to church in a hat, to meetings in hats, everywhere in hats. I didn't want people to see. I didn't let my husband see my hair, he would try and would stop him. He would say, isn't there something you could do, or what are you going to do about your hair. That only made it worse. I didn't want the questions, I didn't want to deal with it. My daughter, who just turned 18 at the time became my support and my cheerleader.
After I lost my hair, I still saw the same products being sold on QVC, that to me is horrible. People trust and believe that those products will do no harm and not to warn people or remove them from products sold, makes me cry all over. It's not enough to say, SORRY! There are times when words simply don't cover the distress you experienced.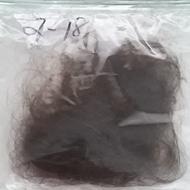 I have been using Wen for years and loved it but I too like many others are experiencing major hair loss lately. My daughter in law was using it too and her hair started falling out a few months ago. Luckily hers stopped after she quit using it. I stopped using it about 2 months ago and still am losing it in clumps, I have no bangs left and am bringing hair from the sides to cut as bangs... now I am thinning all over my head. My husband is applying brown eye shadow on my widening part just to try to hide the very noticeable bald spots. I am so upset, I have just ordered a wig to wear until hopefully my hair grows back.
I am now using a product called Pronexa after reading good reviews on it. Its been 2 weeks and I'm still losing a lot of hair... hopefully after a few months I will reverse the damage and regain my hair which used to be so thick. I also got my last haircut in April of 2016 and have noticed my hair just quit growing, after almost a year its still the same length but so much thinner. I hate washing it because the comb out fills sandwich size baggies full of hair every time. I just want to cry.

I began using WEN cleansing conditioner over 2 years ago. Lately, my hair has started falling out by the handful. My hair has always been my best feature and I have always been very careful with brushing, combing out after shampooing, and with the products I use. Now when I wash my hair, hundreds of hair strands come out in my hand when I clean and condition my hair. I quit using WEN products 2 weeks ago. I don't know what to do to get my thick healthy hair back. I don't know what my Order number is.

I read all these reviews, searching for the truth about the WEN lawsuit. I have used WEN for 10+ years. I LOVE it. I color my hair twice a month. And WEN is the only product that makes my hair soft and manageable. Shampoos, even with conditioners dry my hair out. These reviews - when people say WEN dries their hair out - I know they are lying or not using enough of the product. Because there is no other product that makes the hair more compliant than WEN. And I have friends that use it. I started using WEN when I developed a sensitivity to sulfates. I have recently begun to notice my hair thinning (after 10 years). And I'm nervous - but I still don't believe it's the WEN. I have hashimotos thyroid disease (and have had for 15 years, and take medication). So I think it is from that. The above reviewer that has MS and says MS doesn't cause hair loss - is totally false. MS does cause vitamin deficiencies/absorption issues and hair loss. Absolutely.
So many of these reviews are false. Because WEN makes your hair silky soft - it does not dry out hair. And if you don't use ENOUGH, as they state - your hair will feel greasy. And one person said he was using the WEN shampoo and conditioner - well there is no WEN shampoo. So that right there is false. If you stop using WEN and continue to experience hair loss - then that right there tells you it's something else besides WEN. Millions of people experience hair loss due to vitamin deficiencies and disease. I would tend to more believe a reviewer that said their hair stopped falling out after they stopped using WEN. And like the WEN people state - if this was all true - then WHAT specifically is the ingredient causing the loss? Most lawsuits are more specific.

I have used Wen hair care - sweet almond mint exclusively for 2 years and have been very pleased with it and have encouraged others to try it. I read about the hair loss stories and thought they were totally wrong... until recently. I've noticed over the past few months that I was losing so much hair I was constantly having to clean my brush which was unusual for me. I had the Dr check my blood and thyroid and all was normal. I then noticed my hair parting in odd places which I thought was weird.
Finally my hair began to hurt like when you take a pony tail out or wear your hair in a different style, but I hadn't changed anything! I realized that my hair was also lying funny as my roots weren't actually getting clean. I broke down and washed my hair with regular shampoo and realized the base of my hair no longer hurt so I figure I am onto something!! The ends do feel dry so I am tempted to use it only on the ends but I don't think I want it on my scalp. My hair does seem to get oily faster now and needs to be shampooed more often (I found with Wen, once a week was plenty which made me happy). Less hair is falling out now so I'm hoping it will thicken up again.
I'm convinced that it was plugging the pores and over time damaged the hair follicles. Sad now to know it will take several years to grow back, assuming it will, but I do have hope. I so wanted this product to continue to work. I've cancelled my subscription as I wasn't using it up as fast as they were shipping it and still have 3 full shipments??? I've already paid for. Feels right to finally say something as there's something not right about using this product. I still think it doesn't strip the oils from your scalp and iced time plugs the follicles causing them to fall out. I have no idea why it took a couple years to notice a dramatic difference. Just hope it all grows back.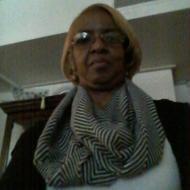 I have been coloring my hair since I was 17 yrs of age. I am now 61 and when I started using Wen by Chaz Dean, I never had to use a color shampoo and never lost a drop of hair. Maybe you people did not read the directions that you do not use hot water, you use it with cool water and that is why you lost your hair. READ THE DIRECTIONS! Most hair stylists don't use a lot of hot water on your hair and that the way Chaz suggests that you use this product. I love the product now that I know they still sell it on a line. I will continue to purchase it I love it and it does make my hair grow and keeps it conditioned. I think some of you people are just looking for a big buck.

My daughter and I began using Wen products in 2013 and hadn't had a problem with the original product (apple cinnamon). I was gifted a Wen Lavender Cleansing Conditioner kit from my mother that included a 32oz bottle of conditioner with the addition of oil and hair mask for my birthday (12/26) 2014. I've been growing my hair for the past several years. It's long and curly, but the strands themselves are relatively thin. My daughter has long, think, ringlet curls. My daughter and I generally wash our hair about once a week. I used the product as directed adding 20-25 pumps to my palm and working it from the front of my scalp to the ends of my hair. My daughter generally only had to use 10-15 to cover all her hair. The lavender had a very medicated smell when opened that I wasn't very fond of, but I used it anyway.
The first few times I used it, it made my scalp tingle and get warm and when I'd rinse, it would become very cold, like your first breath after taking in a menthol cough drop, so I decreased the number of pumps to 15 when washing adding water to stretch it and using the majority on my ends. I also used the mask after each wash and used the oil every couple of days in between washing, as recommended. I noticed after 2-3 months that I seemed to be losing more hair than normal. My hair would come out in what seemed like the fist full, but being that my hair was so long, I figured the shedding may be normal. After brushing, there would be countless hairs left in the bristles so I began to brush my hair less. After a few months of use I couldn't get past the medicated tingling. It made my scalp feel soft and would leave a white, greasy film of residue that would sit on my scalp, that would never completely rinse off.
My daughter got a soft scalp as well along with, dry flaky patches, and a rash at the nape of her neck. No hair loss thankfully but it dried her hair out like it had been chemically fried. We both stopped using it. After discontinuing I noticed the sides of my hair were thinning. The hair loss continued for months but with my hair length you couldn't really notice. Most of the missing patches came back after 8 plus months but I have a quarter sized spot, a half inch into my hairline, that is hairless, smooth, and shiny. I am forced to style around it to keep it from being seen directly, and honestly, it's embarrassing. I am a woman who takes pride in my hair and appearance as most woman do, and as of right now, this one spot has not grown hair at all. I have no idea if it will ever grow back and it makes me very unhappy and depressed at times. Wen Lavender should completely be taken off the market.

I recently was told about the lawsuit about WEN products. I of course gave it thought and soon after received the letter stating of the lawsuit filed against WEN. I used WEN back in February 2014. After all my research and seeing great reviews I placed an order on Amazon and I was excited and couldn't wait to use it. While I was using Wen I did notice my hair was becoming very brittle than usual but never considered it be due to WEN since all the great reviews I had read at the time claimed that it was good for your hair so I contributed it to stress. I brushed it off. I had two orders of WEN sent to my home in 2014 which I of course used for a duration of 6 months. Not only did my hair get brittle it was thinning and soon after the WEN product was empty I started looked for solutions to revive my thin brittle hair.
I have taken vitamins for hair skin and nails. I have bought extensions and wigs to compensate for my hair becoming so brittle and thin. It has definitely affected me emotionally in my personal daily life. I am very insecure to leave my home in my natural hair. Family and friends have made statements as to how brittle and thin my hair is and it is damaging to my confidence. I never thought to connect the two and now that this has come to light I am relieved to know the reason why my hair is this way and can now let my doctor know so I can get full treatment.

Long story short... I have very thick long black hair down to my bottom. WEN severely dried my hair. I only used it 2 times. Then returned it and got my money back. WEN is the worst hair product I've ever used in my life. I was very shocked on how horrible it was. I found that Pantene co-wash cleansing conditioner is amazing! I hope I've helped someone.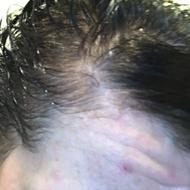 I started using Wen in 2014. I was thrilled with it because I thought it was all natural and free of animal cruelty. Wen was so different from regular shampoo and it made my hair feel silky and tangle-free. I was so impressed with it, I recommended it to my cosmetologist friends and my mother who is also a cosmetologist. We both have always used top of the line hair products and take care and pride in the health of our hair. I have been noticing an increase in hair fall out in the shower for several years but since some hair fall out is expected, and since I do not like to over react, I thought maybe it was a hormonal imbalance.
Over the course of the last year, my mother has lost almost all of her hair twice and I am drastically thinning. My mother is currently bald and wearing a wig, and I am struggling with the appearance of my limp, lifeless, and very thin hair. We have both been for testing and bloodwork. Our hair loss is not attributed to a pre-existing condition or hormonal imbalance. Shortly thereafter I received an email stating that there was a Class Action lawsuit against Wen by Chaz Dean due to other women, like me, who have had significant and possibly lasting damage due to the use of the product. This is when I discontinued the use of WEN products.
WEN by Chaz Dean Company Profile
Company Name:

WEN by Chez Dean

Website:

http://www.wen.com/