WEN by Chaz Dean
Foothill Ranch, CA
Consumer Complaints and Reviews

I purchased Wen products mid last year of 2015. I tried it and my hair was dull and lack-luster. I thought maybe I used too much or too little, so I continued to use Wen. I felt tingling as I used the full line of care products and thought it was because of the mint. After a few uses I noticed my hair was thinning and breaking. I was coming out in large gobs; it would be in the shower; on the floor in the bathroom when I styled my hair and on my pillow.
I thought maybe my body was low on vitamins and had it by my primary physician, and my vitamin levels checked out fine. That is when I realized Wen was the only change in my habits and it was causing my hair to fall out at a rapid rate. Since I stopped using Wen, my hair stopped breaking so much. However, I think permanent damage has been cause, because my one thick, shiny, healthy hair; continues to be dull and doesn't grow as it once had. I would never recommend this to anyone and will never purchase again.

I called into the company because of my hair falling out. I was also told it was because of my age. I even tried to cancel the order. It took me 4 calls and a threat to seek legal help to stop the order. Ever since I used the product my hair has not been the same. It has thinned out and I find small bald spots all over. I only used it for a short time. It did nothing for me from day one. I called the company and was told I have to give it a month before I would see anything. That was told to me even after I told them I hated their product.

While using this product I noticed that my hair was coming out in large chunks, it would actually get more mangled and have a quite a few more knots than normal. so I would brush it out, and brush out huge volumes of hair. Plus it also weighed my hair down and made it feel greasy and thick. I do not recommend this product for anybody, I purchased many products and I purchased a variety of Wen products from the whole seasonal collection to all the styling products Hairspray and multiple other things but now it's just sitting in a box going to waste and a lot of wasted money. I have lavender, mint, all the seasonal products like fall, summer, spring, and winter. I've also got the styling gel, hair spray, leave in conditioners. I just hope others find out that this product has many flaws and can get a better product. Thank you.

I've been using WEN products for about three years now, and two years ago I noticed my hair was falling out like crazy! Hair all over the place! I asked my doctor why this could be happening and she had no idea since my blood tests were all normal. Then I find out that I'm not the only one that is losing my hair after using WEN products! I will never use any of their products ever again. My hair is so thin now! I'm very upset with the makers of WEN! I've always had very thick hair and now I don't!

I was given WEN hair products as a gift as my sister couldn't use all the product sent to her on the automatic mailing plan. At first I thought it was a great product, then my hair started just dropping out. My husband noticed handfuls in the shower, then I noticed hair everywhere, on the floor, my clothing, my hairbrushes, etc. I mentioned it to my doctor and also to my hair stylist. Both of them were confused as to what could be the issue and then I stumbled upon this article. I've used the product for about 6 months now and the hair loss started a couple of months after I began using it. I've always had thick, wavy hair and never had an issue like this - not even when I was on a low dose of chemotherapy. I won't use it again but WHAT IS IN THIS PRODUCT that has made me lose more hair in a few months than I have lost in 2 years of chemo? I hope there is not more serious damage that has taken place within my body... I am reporting this to the authorities.
How do I know I can trust these reviews about WEN by Chez Dean?
635,598 reviews on ConsumerAffairs are verified.
We require contact information to ensure our reviewers are real.
We use intelligent software that helps us maintain the integrity of reviews.
Our moderators read all reviews to verify quality and helpfulness.
For more information about reviews on ConsumerAffairs.com please visit our FAQ.

I ordered WEN a few years ago through his television commercial. I thought it was supposed to be great for your hair but as I started using it I noticed my hair was coming out while I wash washing it. At first I didn't think anything of it but later on I noticed how much thinner my hair had become! The top of it is especially thin! I think someone needs to look into WEN because it ruined my hair.

I spent a lot of money on the WEN product line. At first I liked how soft my hair was. I went to my long-time hairdresser and she asked me what I had been doing differently. My first thought was that she was going to tell me my hair was in better condition... but that was not the case. She told me my hair was breaking and showed me several spots that had thinned out. I have fine hair, so I didn't notice it until she pointed out. I continued to use WEN, because I didn't think that had anything to do with it. After a couple more visits to the hairdresser she told me to QUIT USING THE WEN. She has now told me months later that my hair is improving again. I have a lot of unused WEN in my basement.

I used this product for a short amount of time probably 4-6 months. Stopped because my hair was literally coming out in clumps while showering/brushing. I called the company asking if it could be possible it's happening from the shampoo & was assured there's no way it's because of WEN. I did keep using it after because I figured if there was a problem they would have maybe said "it's a rare side effect. Stop using it & check with your doctor." I have questioned my dr a couple of times & was told to get a MRI. I was frightened thinking maybe I had a brain tumor or something Because I had bald spots.
My hair was always thick but now it's thin & frail. I don't wanna do anything. It's depressing to walk around with bald spots on your head especially for a woman. I'm also having vision problems since I used WEN. I have always had 20/20 vision but now blurred vision & focusing problems. Headache just about everyday. I've not had any of these problems till I used WEN.

I bought WEN conditioner for my entire family from QVC. I then cancelled my auto-shipment after the first bottle when I noticed that my hair was falling out in bunches. I thought I was sick. I started taking hair vitamins but as soon as I threw the bottle out and stopped using it, my hair started growing again. I thought it was because my hair is color processed but it also happened to my oldest daughter and youngest daughter as well. I don't think you can use this product if your hair is chemically processed and there is something in it like a straightener or maybe like green tea that stimulates the scalp but causes a lot of itching and eventually hair loss. My hair was at my neck when I stopped using it in May 2016 and now my hair is in the middle of my back. I don't even need vitamins. Don't use this product if you like your hair!

Made my head itch and developed sores. It was terrible. Never again. He should be ashamed of his product.

Using WEN for over 5 years and have always thought that age was just thinning my hair on "temples/edges/nape of neck". As of just recently I started using another product and started noticing that my hair is no longer thinning or shedding. What had me first notice it was - for several months I was using the product consistently and then I switched products due to me running out of the "WEN" and my hair started to break off in a major way. I receive the new order of "WEN" and immediately start using it - and my hair has never been the same again. Thinning in various areas, I had to be seen by a dermatologist thinking that my scalp was just dry and causing breakage. Since then I have stopped using the product and now I am starting to see progress. I had to start using Nixon formula to start gaining strength in my hair. Growth still not where it was but slowly getting healthier.

I've been using WEN for several years. It's always been more as an actual conditioner than a "no poo" product. i.e. I shampoo first with a moisturizing shampoo and follow-up with WEN. I shampoo/condition every 2-3 days. Originally, I was very happy with the products. My hair is fine but there's a lot of it - a contradiction that made many products work poorly. Fine hair products didn't clean well enough, regular products left my hair limp. WEN's cleansing conditioner used as a conditioner, however, worked well.
For the past six months, my hair's been thinning. Full-length hairs - from root to tip - are everywhere in my home. When I started finding hairs in the freezer, my cat's food dish and on the stove; I started Googling. At that time, what I mainly found were claims that the lawsuit had been filed by money hungry, publicity wanting... Now I clean up handfuls of hair daily. Rogaine is bringing some back along my hairline, but I just recently stopped using WEN completely. If the hair loss stops, if my hair grows back - those things remain to be seen. It sickens me that the FDA doesn't regulate beauty products in any meaningful, realistic way. Some online beauty sites say WEN changed its formulas without making that public. Will the public ever know the truth?

I believed the "pretty hair" people on the commercial and gave them $38.94 on May 22, 2013. I used it once and noticed a bit more than normal amount of hair in my hand. I just thought I was doing a little shedding. Second time, same thing, but a little more hair in the hand. I called the WEN customer care line and reported this problem. It was a "huh, sounds like you are using the wrong line of WEN." I did get a refund and threw the product away. I called the Michigan Consumer Affairs to report my experience.

After watching the WEN promotion on QVC many, many times, I FINALLY broke down and decided to spend hard earned money on this expensive product. Knowing that the models used in the promo showed a diversity of both younger and older women and also women of color, I assumed that the product would be good for all ages and types of hair. I started out buying one of the special seasonal sets where you get four different types of the shampoo/conditioner. I couldn't wait to get the WEN and begin trying it.
Finally the package arrived and the next morning I began using it. I had read the instructions and had watched the demonstration by Chaz Dean on QVC numerous times. My first impression of the product was that it smelled great. The texture of the cream was also nice. I had wondered if it would be like other conditioners, really thin and runny. This was thick and easy to apply to my hair. I always comb my hair before going into the shower so it is not tangled. After using the product my hair was easy to comb through but not any more so than with other conditioners I had used. My hair appeared shiny and I was happy with the way it looked.
I continued to use WEN and began noticing that my hair was falling out. First I would comb through it before showering as I always had and there would be a lot of hair in the comb at that time. Then I would have to remove a big clump of hair from the shower after that and then as I combed my hair out while wet there was even more hair. I actually could run my hand through my hair and the hair would just fall out. These were not broken strands, they came out from the root. Styling would result in more hair falling out. EVERY time that I combed my hair, even throughout the day there was always hair falling out. These were not small amounts of hair. I began noticing hair on my pillow, the couch, and strands on my clothes.
Even at this point I was still optimistic and thought that there might be a period of adjustment to the new product. I was not experiencing any scalp itching or sores and I am positive it would not have been an "allergic reaction." I was not taking any medications, I do not smoke or drink caffeine. I also had just had blood tests done and my thyroid checked so I know it had nothing to do with any of those factors. The only difference was that I had been using the WEN. I did continue to order more WEN thinking that it just might have been something in those certain scents. I also had ordered the large bottle of the 316 and the Peach and Lavender. None of the other products produce any different results. The one and only SAME result was that I was continuing to lose large amounts of hair.
After spending hundreds of dollars on the products and using them as directed I feel very upset that I ever tried WEN. I certainly NEVER would recommend it to anyone else. In fact, I have had several people tell me to quit using it also. I have always had nice hair. In fact I would actually have strangers comment on my hair, how nice it was. Now I have lost what I feel to be at least half of the volume of my hair. This product did NOT make my hair richer, thicker or stronger. Chaz Dean states the "using shampoo is abuse to your hair " in his commercials. The actual ABUSE to my hair was using WEN.
I have stopped using WEN and my hair is still continuing to fall out. Mornings have been spent crying in front of the mirror and now I also have anxiety about when the hair loss will stop, if at all! I used nothing but the WEN for 7 months and I am afraid of what type of shampoo to try now in case this gets worse. To some women their hair can be their "signature." It is extremely frustrating that this product is still being sold and also shame on QVC for continuing to sell this. I think that Chaz Dean was not being malicious when the product first was being sold, but now that thousands of people have purchased it and he has become rich, he should "cut his losses" so to speak with this, figure out why SO many hundreds of people have had the same unsatisfying result, and if he really cares about hair take this product away and just continue to make his money by charging people $300.00 or more for a haircut!!

I bought Wen shampoo on QVC. After a short while have I noticed my scalp was itchy and top of my head and right side above my right ear I have bald spot. I stopped using the shampoo. I am very embarrassed, angry and lost my self esteem. I heard that there is a lawsuit against Chaz Dean because so many ladies who used his shampoo experienced hair loss.

My little girl lost 100% of her hair from a few uses of Wen Sweet Almond Mint cleansing conditioner. I've seen thousands of similar complaints online. Everyone who experienced severe reactions need to make a report with the FDA NOW! They are currently investigating Wen.

I first started using WEN largely because my hair was thinning and had thinned to the point where I was thinking of trying Rogaine. I had always used shampoo, including quite expensive ones at $40 or more from my hair salon, but after I found out that lauryl sulfates and other detergents, which are basically what most shampoos are, are capable of stripping out the color that was costing hundreds of dollars to maintain, as well as damaging my hair at the root, I stopped using them and switched to WEN. I have been using WEN exclusively for more than 5 years. I am 57, and would not go back to regular shampoos. My hair became fuller, my bald spot is gone, and my hair definitely does not look like it did, which was sad and old before its time.
My suggestion to those who have trouble with WEN is, be sure you are not using too much product, don't use the full amount they suggest, for example, it's way more than you need. Be sure you wash it out completely. Don't combine WEN with other, non-WEN products; you can very easily create an allergy where there was none. Another thing to keep in mind is that the products you were using are much, much more damaging due to the chemicals in them. However, if you have an adverse reaction, and the rest of your physical health is perfect/good because of your diet, no smoking, etc., you have probably used too much product inadvertently around the roots/scalp and have an allergic reaction.
Another thing a competent lawyer will deconstruct in a few minutes are all the variables in lifestyle that combine to create something like hair loss, particularly in older women. Noticeable thinning occurs in 50% or more of women past a certain age (even as early as puberty) and it's far more likely that what you're seeing is the result of normal aging hair loss, sadly, combined with toxic chemicals you're ingesting in one form or another.

I used Wen and noticed my hair was not as thick as before and then I heard about the lawsuits. I stopped using it and started noticing my hair was thicker again and was confirmed by hairdresser who has been doing my hair for years. Stop using this product!

I started using WEN on and off a few years ago. I had purchased this product, and then was given several bottles as gifts. Recently I have changed hairdressers, and I mentioned that my hair has been thinning, my natural curls are gone and my scalp has been itchy. She asked me what shampoo I was using, and I told her WEN. She told me to stop using it and return the products, and that many people have had issues with this shampoo.
WELL, I had called CHAZ DEAN 800 number and after speaking to several people, they will NOT issue a refund because I do not know where or when the gifts were purchased. I have several large bottles as it last forever. I find this totally unacceptable, especially at the corporate level. I will NEVER purchase another product from DEAN and I will inform everyone I know to do the same, as well as posting online reviews. I have just thrown out a few hundred dollars worth of WEN SHAMPOO. Thank you very much CHAZ.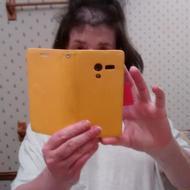 Let me say I have lost all my hair from cancer treatment and it all came back. My best friend sent me WEN Honey Peach, loved the smell started using it and within a week the crown of my head had no hair. I felt like I was back in chemo again. It didn't stop there! It continued to fall out all over and my hair used to be so thick you could barely get your fingers through it, now I have lost 75% of my hair and I am taking 10,000 mcg of Biotin, Viviscal, Hair La Vie, Rogaine. I have tried everything to get my hair to grow back in and nothing as of yet has worked. My self-esteem is just gone and I hate going out of my house for any reason. I can't even comb over for there is nothing to comb over with.
Why is this person still being allowed to sell this product even if there are only a dozen people that have had this reaction? Just don't try it, I fear I will never get my hair back & what's even worse is all the people that are using it and trying it that believe they are doing something good for their hair. I cry everyday, every single day and this man hasn't even said he is sorry to anyone that I know of. I have cried more over this than when I lost it all from the cancer. Shame on him. I have the bottle still almost full & the box but this was a gift so I don't have the receipt.

I used for a year and thought it just because the way hair felt... very nice good product but did notice more hair in brushes, shower, everywhere!! A friend told me about a lawsuit. It has been 6 mo and through each month that started at my back crown a section of hair GONE BUT NOT AT ROOT HALLELUJAH!! My own new growth finally!! After reading reviews sounds like a lot of others experience too. I did also notice my scalp sore to the touch like when brushing (never happened before).
My hair like a lot of the women's reviews read was my pride and joy fine but a lot of it and at 56 yrs young to have this experience is just sickening. Why the hell ARE THEY ABLE TO STILL SELL THE CRAP... AND TO REVIEWS FROM WOMENS ACCUSING MANY OF US OF MAKING A LIVING GOING AFTER companies... "Shame on you" and just hope it does not happen to you... just cause has not does NOT MEAN CAN'T OR WON'T.

I just boxed all the Wen products to send back because my long blonde hair is so thin it won't hold a curl, even if I use a lot of hairspray. I have never had this problem before. My husband and my friends noticed the difference in my hair. I am a 62 years young and my hair has always been my best asset. Now I keep it up or wear a ponytail. I don't feel confident or pretty like I used to. I have brought extensions to hide my thin hair. I think Chaz should take his product off the market so other women have to go through this.

I've been on Wen for a year. Initially, I loved how it made my hair feel but for about six months my scalp itched. For awhile I thought I might have lice but did not. I put up with the itching because I wanted healthy hair. Unfortunately, I got the opposite. Gobs of hair coming out in the shower and more in my brush. My hair gets greasy quickly. I've stopped using it. I feel embarrassed about the hair loss. Perhaps the product is best for people who already have thick hair and can afford to lose some.

I have been using Chaz Dean's Wen for approximately 10 years. I have super fine baby hair... My hair is thicker and healthier than it has ever been in my life. I am 53 years old so the other people that are having problems could be that you had an allergic reaction to some of the essential oils or could be that you have been using it wrong. My guess is you had an allergic reaction (anybody with a brain in their head would have stopped using it when you had an allergic reaction to something. You immediately stop using it!!!) I cannot personally rave enough about this product how fabulous it is. I also have to wonder if some of the people that are trying to sue Chaz Dean that's how they make their living and believe me there's people out there that do that!!!

Hair loss, irritated scalp, THINNING of hair. While I was trying their product OUT, I notice in time as I was using the product I was having scalp irritation. I thought I had lice!! No, never did - it was the WEN hair products I used. I only used WEN products, the whole time I used WEN. I quit their product, my hair growing back. I know for sure it was WEN. After I quit using 6 months later I got new hair growth. No more scalp itching me. My hair feeling so much more healthy!!! There needs to be warning labels on this product.

Don't buy this product. Bought it from QVC in 2014 during the holidays. After 4 months of using it, I noticed more hair than normal in my comb. I stopped using it after the 4th bottle due to itchy scalp, scalp soreness, hair thinning, and more hair in my comb. So much for all natural. It's 2016 and I'm still trying to get my hair to grow back from the root in the middle due to this whack product. DON'T BUY IT... I have warned you!

I think I have been using these products for about 4 to 5 years. I thought I never had any issues until around Memorial Day weekend 2016. During our vacation weekend, it was really nice and sunny and I thought I burnt my scalp out on our boat. Then it became very itchy towards the front of my head. The burning and itchy feeling have not gone away yet it 6/7/16. I have been in Florida in the hot sun before and burnt my scalp and it goes away pretty fast, it just a different itchy burning feeling.
Today after washing my hair with WEN as I have in the past, the itchy burning feeling was still there. I also leave it in my hair and don't wash it out. I have very thick and curly hair and the product was great til now. I knew about the claims of losing hair and the lawsuit, so I decided like the others to research it. Some of these women have horror stories, and I read about the itchy creepy feeling people had on their heads, it was describing me.
As far as hair loss goes, I have lost hair around the top crown part of my head that I had noticed a while ago and thought it was just my age 54 and I do have lots of hair in my brush but thank god not clumps. Now that I developed this itchy burning feeling and read these reviews I will STOP USING THIS PRODUCT. I hope my hair doesn't thin anymore in that area or start in a different area. Going to have to find a different shampoo and conditioner... I really did like the product, but do think it is started to affect me more than I realized.

2 years ago I ordered my first bottle of WEN. I used the product as directed and the first time was luxurious. My hair was beautiful. The second time, my hair was a little heavier and didn't seem to rinse out as well. The third time my hair started to fall out as I would run my fingers through it. Not one or two strands of hair like usual, but 30 or 40 strands. My hair looked flat and I stopped using the product. My hair loss continued. I went to my doctor who did blood tests and a hormone check. All tests were normal but my hair continued to fall out by the handfuls until my ponytail was so thin I had to wrap it 5 times.
It took 6 months for my hair to stop falling out. I'm fortunate in that I have had no residual problems since. It seems like a large percentage of customers have this response. I wish WEN would do the research and find out why. I was so depressed. My hair is one of my identifying factors and I was devastated. I am so grateful to God that it grew back I have noticed from the reviews not everyone has been as fortunate.

I have been using Wen for six years now and I have never had any hair problems. I was amazed to read all the customers that were dissatisfied. My hair is so and silky. I color my hair every six weeks. I love Wen and will continue to use it.

Used Wen for almost a year and started to notice scalp itching and then soreness and then a lot of hair falling out more than normal. My hair was everywhere on the floor and throughout my apartment and on my counters. Normally I have very long, thick hair and it was so thinned out by the time I stopped using product and happened to google my symptoms and found same complaints about Wen. I then called and canceled Wen and reported to them.
I have been trying everything to get rid of this problem, but may have to go to dermatologist. I don't have health insurance so I was trying every kind of special shampoo to get rid of it including Nizoral shampoo which is $14.99 for 7 oz. So far its the only thing that somewhat soothes my sore scalp and has slowed down my hair from falling out as much but it's still there after almost a year of trying different over the counter medicines. I wish I never used Wen. I hate this sore, itchy scalp condition it caused and the hair loss, but thankful that Nizoral shampoo has helped and with prayer to slow down my hair loss. Would never buy product again. Have used so much money trying to get rid of dermatitis on scalp.
WEN by Chaz Dean Company Profile
Company Name:

WEN by Chez Dean

Website:

http://www.wen.com/