WEN by Chaz Dean
Foothill Ranch, CA
Consumer Complaints and Reviews

I wanted to let people know that not all customers are experiencing the same thing. My husband bought me the paramagranic Wen conditioner for some time now from QVC. I just love it. My hair is very good when I use it. No complaints. It the best conditioner I have ever used. Wen for life. I am 58 years old and have used it for at least 5 years.

I would give this no stars if possible. There was nothing wrong with my hair before using Wen. I saw it on QVC. Decided to try. After a few months my hair started falling out, hair became extremely dry like hay, got couple sores on head. My hairdresser told me to stop product. I had to cut my long hair off - it was ruined. She kept cutting, gave me treatments to try to restore condition of my hair, told me what products to use to shampoo condition hair. Took couple months for sores to go away. Even after year & half still have issues with dryness. I wrote review on QVC & warned people not to use & told them what happened to my hair.
Wen company wanted to talk to me but I have nothing to say to them. They can't give me my hair back. I am still cutting, doing treatments for dryness at least 1x a week. My hairdresser said Wen builds up on shaft of hair - clogs it up. I believe her. No. I was not stressed or ill or anything else. Wen wants to say to people who used his product. All I did was use Wen. All his products went in the garbage. I did not buy from some 3rd rate outlet. I bought Wen from QVC.

I just became aware that there is a law suit regarding Wen hair products and others losing their hair. I purchased 2 large quarts of Wen from QVC and experienced hair loss but did not equate the hair loss with the Wen product until I read several other complaints from others who experienced the same problem. I'd like to know if it's too late to join in the suit as I had to wear hair extensions to cover the hair loss. Any help would be appreciated.

I was using WEN religiously - a lot of their products. I began to notice that my hair was thinning and when I showered I would run my fingers through my hair and would notice a lot of hair in them. I didn't anything at first because I wasn't sure but then I began to see posts with other women experiencing the same thing! At that point I stopped using WEN. I think I was ordering their products for over a year. I will say their Customer Service was pretty good. I had an account but I think I had multiples from ordering online so I cannot access it online. OOOPS I even deleted my folder with the emails. I'll look at home I am sure I still have a box with Product.

I have been using WEN for about three years now. Before I started using WEN, my hair was thick, curly, healthy, and reached the middle of my back. I loved the way WEN cleaned the hair products off my hair, but ever since I began using it, my hair started falling out. At first it was light thinning & the longer I used it, the worse it got until eventually my hair was falling out by the handful every time I washed it. Throughout the last three years, I have gone to at least three doctors for blood work to see if my hair loss was due to a hormonal imbalance or vitamin deficiency, & nothing was wrong. So, thanks to WEN, my hair went from being approximately 20 inches long to about FOUR inches in length. I am now having to wear almost a full head of hair extensions thanks to Wen!
How do I know I can trust these reviews about WEN by Chez Dean?
791,307 reviews on ConsumerAffairs are verified.
We require contact information to ensure our reviewers are real.
We use intelligent software that helps us maintain the integrity of reviews.
Our moderators read all reviews to verify quality and helpfulness.
For more information about reviews on ConsumerAffairs.com please visit our FAQ.

I got the Wen product for my birthday in March 2016 from one of my friends. I used it and thought it was the best product ever. Smelled wonderful. But in August 2016 I noticed my hair coming out in the shower. I started to get these scabs on my head. At first I thought I was too stressed but after a Google search I realized it wasn't just me. That A LOT of people are having the same problems.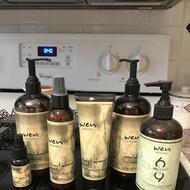 I too, like so many others, was using Wen hair products in the past and had hair loss to the point of seeing a dermatologist in July of 2014. She gave me a script for **, but I was never able to get it filled due to the cost of it. While using Wen, my hair brush was full every time I brushed it and the shower drain became clogged several times due to my increased hair loss. My hairdresser couldn't believe how thin my hair had become. I never linked my hair loss to the Wen products because I was going through some stress at the time and thought that's what was causing it. I didn't realize until I recently saw other people coming forward with similar stories and seeing the timeline of my own hair loss, that it had to be the Wen hair products.
I never mentioned using Wen to the dermatologist or anyone else, for that matter because who would have thought that a hair care product that was supposed to be good for your hair, could have caused this. I used the product for probably a month. A few months after stopping the Wen hair care products, my hairdresser noticed a lot of new hair growth. I was lucky. Even though it has taken over 2 years, my hair is thicker now, but not nearly as thick as it was before using Wen. It definitely needs to be pulled from the market! My customer # was **. I have included a picture of some old products I still have from when I was using them. I never took pics of my hair loss because frankly I was embarrassed by the way I looked.

I started using WEN a few years ago. In April 2014 my boss noticed a bald spot the size of a quarter on the top of my head. It was so embarrassing to have. It grew to a fist size. Took 2 years to grow hair on that spot. I now have a new spot size of a nickel. Please help me with this issue.

I have been using WEN products for a couple of years now. I do love how soft my hair is after using and at first the amount of body it gave me hair but after a few months I noticed my hair coming out in gobs in the shower when rinsing the cleansing conditioner out every time I washed my hair. Over the past several months my hair has gotten significantly thinner all over. I didn't associate it to this product at first, but now after reading these same results from all of these women it is very clear that WEN has caused all of my hair loss and now very thin head of hair. I just cancelled my subscription and will never use again. I sure hope I get some regrowth soon!

I've been a member of WEN since April 2015. Before WEN my natural 4c hair was lovely, strong, healthy, & growing on my passport. August 2015 noticed my hair began to fall out in my hands as I pulled WEN Sweet Almond Mint cleansing conditioner through my hair as directed. Thought I wasn't rinsing long enough. Also had a family member battling cancer during my WEN period. So thought maybe it was stressed related. In August 2016, my mom told me of WEN causing hair loss. I just cowashed with WEN to verify and once again my hair is falling out in my hands as I pulled WEN product through my hair as directed. I have thinning at my hairline and itching at my nape. Since WEN, my hair is short and falls out in my hands during cowash. I'm returning my October shipment and canceling my membership. Never again will I use WEN.

I love my Wen hair care, not only do I use it but couldn't live without it. My mom and two sisters and a few nieces do too and it's been about 10 years that we all been using it. I couldn't say enough about it. I just love it so much. I hope that they don't stop making it. Some people just don't want to admit it that their hair is falling out and that is just nature.

I have naturally blonde hair, very beautiful Always, definitely my best feature forever. People have always commented on the soft, beautiful color and the lovely natural waviness. I started using Wen, and I loved it. It was great. Then, I noticed my hair coming out in the shower. My brush is Full of my hair, but MY hair on my head is almost ALL GONE! I have maybe 1/4 of the hair I used to have. I stopped using Wen, but my hair is NOT growing back... I have a good life, good diet, etc, just no hair now. I want my hair back, but nothing's helped. I KNOW Wen did this to me, and I'm in tears writing this. I truly WISH I had never used this product. This is tragic to me. My hair is the one thing that made me really stand out, but now I am almost bald. It's disgusting and I don't know what to do! Thank you for allowing me to comment!

Started using Wen about 3 years ago. I really liked how my hair felt. I thought it was looking healthy. I began experiencing instances of severe itching on my scalp and pimples. I thought maybe I didn't rinse well enough. About 6 months ago I thought my hair started looking thinner. About a year ago my stylist and I were talking and she mentioned she had heard something about Wen causing hair loss. I poo pooed it. I figured it was another false posting or something. Now I wish I had checked into it then. I'm afraid it may be too late. I'm losing a large amount of strands. Fortunately I am almost finished with my last bottle. I hate to waste anything but I am not going to finish it. I plan to speak to my stylist for a recommendation.

I am confused with this lawsuit with Wen. I've been using it for 6 years and my hair has not fallen out. Maybe it's the kind customers are ordering. I don't know what to say. I really hope that Wen doesn't go out of business because it's all I use and refuse to use anything else because I've tried other conditioners and they all don't compare to Wen.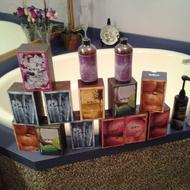 I started using Wen shampoo several years ago from QVC. I'm sure someone could always get a hold of QVC and check the dates. I believe I probably have at least 14 unopened bottles of Wen. They were special value of the day and I wanted to stack up on them. Now I'm thinking what the heck do I do with all that money and the bottles that I cannot use. I think I noticed my hair falling out about 2 years ago getting really thin. I told my friend Ruth "What the heck is going on? I'm losing my hair. It's in the sink."
For quite a while I did not know what was going on only that my hair was becoming thinner and thinner. Then my friend saw something on internet about Wen being sued for ladies' hair falling out and she told me about it. Since then I have quit using Wen. My hair's not falling out as much but I still have very thin in spots. What am I supposed to do with all these bottles and all that money I spent that I will not use again and what about my hair being so thin you can see my scalp? What are my rights? You can check this with QVC as to when I stop.

I started using WEN early 2015. After a few months, I noticed my hair falling out more than usual. This continued for months and is still falling out. I stopped using WEN because I felt the build up on my hair was too much and switched back to regular shampoo. Hair continued to fall out. When I got my hair colored, now months after I stopped using WEN, my hairdresser was concerned at the amount of hair that fell out during the washing/brushing process and asked if it was okay to continue. Due to this condition, I had asked if he could get the non-ammonia color which he did so we moved forward. At this point I have no knowledge of the WEN complaints and my hair continues to fall out more than usual.
When I had my annual physical, I addressed the hair issue and she had extra blood work drawn that all came back negative. Here we are, at least a year and a half from the start of use of the product, and at least a year from stopping the product and the fallout has slowed, but still more than what is usual for me. I am thankful that I had a very, very full head of hair to begin with and the loss has been over the entire head so I do not have bald spots, but I am amazed at the reduction in the size of my ponytail. Overall, I didn't love the product anyway and did not make the connection of the hair loss with WEN until my daughter told me, she read something about it. I will locate the receipt and add it to this post at a later date as requested by the site.

I started using WEN about five years ago. I got my first bottle from a friend. At that time my hair was very dry due to coloring it blonde. The first two years I used Wen, my hair was no longer brittle, dull and lifeless. Wen transformed my blonde locks to be full of shine, bounce and vibrant. Strangely, as time went on and I kept buying more Wen (The Originals as well as the 613 conditioner), my hair started to slip off my scalp... literally. I didn't use Wen as often as some of these other poor souls on this website. I would wash my hair twice a week usually and only used Wen as a conditioner because I noticed that since my hair was no longer dry, if I washed it with Wen twice (as recommended) in one sitting, my hair would be flat and oily. So my hair loss was gradual.
Before WEN, I'd lose maybe 2-6 hair strands in the shower but after using WEN for about 2.5 yrs, I'd lose about 15-40 strands per wash. I don't know if they changed the formula but my hair was no longer holding onto my scalp. I used Pomegranate 99% of the time since I learned early on that the Sweet Almond mint gave me a rash and I was scratching my scalp like crazy. I will never use or recommend Wen to anyone. I feel bad about recommending it to so many friends and family. Most stopped using it due to leaving their scalp and hair to oily or having their hair break off. With the Pomegranate and 613, I experienced hair loss. I'm sure I would have experienced more if I used it as often and in large amounts as some of the people on this site.
SO WHAT DID I DO TO REGROW MY HAIR??? My MD gave me a oil treatment steroid. It didn't have appealing ingredients in there and the smell was very alcoholic. I tossed it in the trash and didn't use it. I did some research on my own and what I decided to do was reach for COCONUT OIL. It soothes any inflammation, redness, rash, etc within minutes of application. I'd use a non-sulfate shampoo called BIOTENE H-24. You can buy it at Sprouts and GNC for $8-$10. I didn't use the conditioner.
I'd wash my hair in semi warm/cool water. I'd flip my head DOWN and gently wash my hair. I'd then Mix 10-15 drops of pure LAVENDER oil from Mountain Rose Herbs into a gallon of drinking water. I'd shake the bottle and then pour it all over my head and hair like a rinse. I'd pat dry my hair. For some who have inflammation on the scalp, try Coconut oil. I did this in some areas of my scalp and it stopped the pain in about a minute. I did this for five months. It is six months to this date and I finally noticed small hairs coming through... finally... a breakthrough. GOOD LUCK EVERYONE!!!

I used WEN for about 5 years without any problems at all. My hair was strong, healthy and shiny. I learned early on that you need to rinse your hair out for an extended amount of time in order for it to rinse clean. Once I felt like the product was rinsed out I rinsed again to be sure, otherwise I would get greasy at the roots. I stopped using it about a year before the hair loss stories started hitting the media at the direction of my hair stylist. We noticed that my hair color was washing out, not covering my grey and becoming dingy too soon after coloring. She said that WEN leaves a waxy coating on your hair, so I switched to a product called Unwash.
It is the same concept of a shampoo and conditioner in one step, it will not lather up like a shampoo and it rinses out much easier than the WEN product. My hair is not as shiny as it was with WEN, but my hair color lasts and let's face it when you are spending $200 in a day at the salon for a cut and color the color better last.

I have been using WEN for about 6 months. About 2 months ago I developed a rash at base of my hair at the neck. I was stupid enough not to figure out it was the WEN. As of today, the rash is down my entire back and even behind my knees. My hair is thinning slightly but that for me isn't the issue. I have been to the dermatologist once and will be back tomorrow as the rash is now getting unbearable. I will never wash my hair with it again. I wonder if anyone else has had a rash this bad.

I hate to see so much negativity on a product that I ADORE. I have been using Wen since 2012 and I am a professional licensed cosmetologist. This product has taken my hair from the worst to the best. When I initially tried it, it was for the try it free promo. Then, I was amazed and they never stopped sending it to me. I have several Wen product and I have gradually taken my hair to the next level, so much that I am asked what products should I recommend.
Every client that I have applied wen products to have enjoyed them as well. The only problem that I have encountered was billing issues, other than that this product is used heavily in my home and I highly recommend it to anyone that asks. You have to know which product suits your hair needs. There are a variety of scents that cleanse different types of hair. Do your research before you jump on the bandwagon. I have documented my hair journey and without Wen, I wouldn't have length retention nor growth enhancement that I have acquired since I've first purchased it almost 5 yrs ago. It's not for everyone, but I nor my child/clients/family/friends suffered any hair loss from this product.

I started using Wen exclusively Nov. 2015. At first hair was soft and appeared fuller. Told my sister in law to purchase as seemed awesome. Within 2 weeks she returned her product telling me it made her hair fall out in clumps. I should have listened, I watch QVC, thought everyone's hair was beautiful. My hair started falling out,getting thinner and thinner, hard to style, lost its extremely natural curl, no body, can see scalp. I acknowledge now, it is the Wen product causing the hair thinning and loss. I am so sad to see a once full head of hair looking as it does. He is a lovely man, but his product is not safe and truly. A woman depends on her hair for confidence. Scared.

My aunt sent me a bottle of the cleansing shampoo, I used it that night and immediately after I rinse off I started to get red itchy bumps on my head and the back of my neck. I used some cortisone and went away maybe two days later. So the next week I washed with the cleansing shampoo and same thing happened again. Red itchy bumps. So needless to say every time I use it I get an allergic reaction.

I just returned from my hair salon and we talked about all the hair I've been losing. After a while I mentioned I used WEN and have for many years. My hairdresser told me about the problem WEN has going on. I came home and called the company. I buy from QVC and they confirmed the problem. WHAT? Why had no one notified me of this??? I have become SO thin it pathetic. I NEVER heard about this on the news or anywhere else. I am extremely saddened, shocked, and now MAD about this. I loved this product and it shows because the lady at QVC said I had purchased 5 items of Chaz's since 2014. I know I have purchased more but they probably do not keep the records that far back. I am SICK about this.

I was recently telling my family how I couldn't understand the hair loss on the front and the thinning of my hair. I color my hair but don't use peroxide etc. I use a temporary color like a rinse. So why did it break off in front and thinning a lot. I was thinking am I sick? Then someone made a Joke about Wen. And I said "OMG. I use that!" They said that was old news. I hadn't heard until now. So what do I do? Go to the Dermatologist? Or what?

I love how the WEN shampoo made my hair feel, but had to stop using it due to MUCH hair loss and excruciating scalp pimples. These pimples felt like fire ant bites! All red and pus up like a fire ant bite. Well I called WEN to cancel my membership, they were polite and sent me two different other ones to try free of charge. Said they'll go ahead and cancel but leave it active for two weeks to try the other two to see if it was the fragrance irritating my scalp. If I didn't reordered after two weeks they'd close my membership which they did due to the same problem continuing. So up in the pantry it went and back to Pantene Shampoo. Well I ran out of shampoo and pulled out the WEN from the pantry.
Again I love how it makes my hair feel, but the next day those dang painful fire ant bite like pimples are back and running a brush through your hair is not happening w/o running those bristles across those pimples. I figured I was allergic because I pretty much have adverse reactions to all medications, anesthesia and aspartame, and household cleaners and perfumes shut my breathing down due to asthma. But never a reaction to soaps including laundry soaps, or shampoos & conditioners. But I noticed after months of not using it and pimple-free, that just after three uses the hair loss in the drain was back again, and those OMG dreadful scalp pimples. It's not going back in the pantry, it's going in the trash!!! Gone with the WEN forever and frankly my dear I don't give a damn about this product!

I am going bald after using this product. The anxiety of taking a shower or doing my hair is off the charts and finding chunks of hair everywhere is a constant reminder of what I look like. I also experienced a debilitating headache for seven weeks while using this product. I want to know where I can get my own testing done on the left over product so that I know what I have been exposed to.

My daughter received a bottle of WEN cleansing conditioner at Beautycon in Dallas Texas along with many other products from multiple hair and makeup vendors. I have always wanted to try this product to see if it would help give some body to my hair as advertised on the website and commercials. I never purchased this product. I started using the shampoo March 2016 washing my hair every 3 days. In the beginning my hair appeared to be fuller. In April I began noticing that my hair was becoming thinner on the right side and top of my scalp. I continued to use the WEN cleansing conditioner every 3 days until 8/19/2016, I stopped using the product after reading about other consumers having hair loss and the FDA released safety alert with use of the WEN cleansing conditioner. I have been complaining to family members about losing my hair and what could I be doing to cause my hair to fall out by the handful or a massive amount of hair in my brush.
When I finished reading the safety alert from the FDA and accounts of other consumers complaints of hair loss I came to the conclusion the only change I've made over the last 5 months was using the WEN cleansing conditioner. I have difficulty looking in the mirror at my hair because it is so short and thin. I am devastated and just sick that my hair which was once naturally wavy and manageable, is now thinner and shorter on my right side. My hair in back of my head is a thin stringy mess. I still have hair falling out everywhere, after brushing my hair this morning I started crying at the clumps I found in my brush. What can I do? I'm going to have to wear a wig. I trusted the WEN product and it has brought me nothing but an emotional breakdown and a lack of self-confidence because of the way I look now.

I have four bottles of WEN that were purchased in 2014. I expected my hair to be better. I found that using WEN caused my hair to fall out and look like straw. This product took a full head of hair and reduced it to very thin and no shine. I wish I had never seen nor heard of this product. I want some help as this product ruined my hair.

2 truths: First bottle of Wen shampoo did make my hair look better. Second bottle of Wen shampoo did make my hair fall out and gave me scaly scalp. Thankfully I stopped using it before I went bald, but initial damage is still visible. These women are telling the truth.

Wish there was something I could do about the situation with my hair since exclusively using Wen products. My hair has been thinning at a rapid rate for the past few years and I figured it was my diet or overall health. When I theorized it might be the Wen cleansing conditioner, I tried a different scent than my usual hoping I could come to a conclusion within a year or so. No change. The hair loss is so scary, that I am worried that it is too sparse and fine to even hold hair extensions. QVC owes us all recompense who have bought Wen through them.
WEN by Chaz Dean Company Profile
Company Name:

WEN by Chez Dean

Website:

http://www.wen.com/