Consumer Complaints and Reviews

I needed a quick gift for a friend and chose to order from FragranceNet.com. They were $20 or so cheaper than the department stores I would usually buy from and they offered free 2-day shipping. I was in a rush so I didn't check the reviews like I normally do. As soon as I hit the submit button, I requested to cancel the order no more than a minute later.
I was waiting for an email verification when I went back to my order page to find that they declined my cancellation. They took the payment. I don't want the product and they don't have good customer service. They won't be able to answer until Monday. I wouldn't be as upset had they not suggested I call and choose option 1. Only problem is that the automated system never mentions options and as I said before they took my money and I have to wait until Monday to speak with a human. So the order is still being processed. Then I saw a bunch of reviews claiming that this place sells knock offs. I paid $86.38 and I want it back.

I recently ordered the fragrance La Vie Est Belle by Lancome Parfum Spray 3.4 oz for myself. I love this fragrance and it wears all day. I paid 79.94 after using a promotional coupon sent to me by FragranceNet. After it arrived, I applied like always and couldn't help but notice immediately the difference in the product from the REAL THING. It only lasted maybe an hour or so. I then went to the mall and visited the Lancome counter and sprayed the REAL THING on one wrist and
sprayed the knock off from FragranceNet on the other. My suspicions were right!!! The perfume from the mall lasted all day and the FragranceNet last a very short time. After further review, it seems many others have been had by this company. Waiting on reply from them, but I feel that they are a scam. Period.

When "Envy Me" first came on the market, I fell in love w/ it. I saw the ad on my email page, and ordered it ($53.89) and a Gucci fragrance (About $30), new to me. I took a whiff of Envy Me and sprayed some on - Couldn't wait. About 10 minutes later, I smelled like fly paper! Next day, I applied the Gucci fragrance, but couldn't smell much of anything after about 5 seconds. So I sprayed more! Nothing. Although I have successfully purchased this company's products in the past, I realized I'd been duped this time. What a ripoff, and almost sacrificial. A women feels so good wearing a loving fragrance that is just right for her. I wouldn't have thought to write a review, but glad I did. Shame on FragranceNet. Never again, and will ensure I'll share this negative experience with my friends.

I ordered this fragrance (I LOVE NEW YORK FOR MARRIAGE EQUALITY) for my mother's birthday May 12th (1 week prior). I received an incorrect item and was told I am not able to get a refund quicker than 14 days and I would not be able to get the correct item. I was also told that a supervisor was not able to be reached via phone. I was also sent a return label for the item I received, not the item that I am returning.

I purchased Drakkar men's fragrance for my husband. He has been using it for years so we both are VERY aware of the normal scent. This is not even close. Smells like old stale grandma cologne. I paid 80 bucks for large bottle. They won't take return or refund my money. Tried several times for refund. They do not stand behind refund policy.
How do I know I can trust these reviews about FragranceNet.com?
791,967 reviews on ConsumerAffairs are verified.
We require contact information to ensure our reviewers are real.
We use intelligent software that helps us maintain the integrity of reviews.
Our moderators read all reviews to verify quality and helpfulness.
For more information about reviews on ConsumerAffairs.com please visit our FAQ.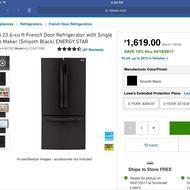 I bought 4 bottle of cologne last week from FragranceNet! I spent $138.41 on Armani Code for both men and women, also Euphoria for women, and Mont Blanc for men! I opened the packages and they looked like the real thing but when we used them they were so watered down, and the scent faded within a half hour on all 4 bottles! I am so upset that I let myself be scammed by them! I work really hard for my money and I want it back! When I was shopping for these colognes at the store, the smell stayed on all day long and you had to use very little of it! I could spray the whole bottle on me and you wouldn't be able to smell it within an hour! I am so mad! I am writing this so nobody else wastes their hard earned money! Please stop these thieves from scamming more people! I paid with my debit card.

Ordered 3 perfumes - Stella by Stella McCartney, Burberry, and Lauren by Ralph Lauren. First, the good part: My order arrived quickly, nothing was broken or leaky and all perfumes seemed to be in the original manufacturer's packaging right down to the cellophane that was neatly wrapped over each of the perfume boxes -- bottles nestled inside like they should be, same as if you purchased in a department store.
Now for the somewhat bad: The Lauren was a 'hopeful' purchase being that this perfume has been discontinued for ages. So I can't completely blame FN. But my own original bottle -- which is easily over 20 years old -- smells incredible when compared to the Lauren I got from FN. Either theirs is a bad knock-off, or it has been altered, or it is original and has gone waaay sour. No way to know. But it's hard to believe 'sour' when my old, nearly empty bottle still smells great. So that purchase was a bust.
The Stella however, DOES smell like Stella -- but I'm still slightly skeptical because the fragrance doesn't last long at all and the 'layers' that this fragrance has, disappear quite quickly leaving only one note. So, I'm wondering about the quality of this purchase as well. From the moment I spritzed it, something just didn't seem right -- and I hadn't even read any of the bad reviews here that would have offered me the 'power of suggestion' that something could be wrong. Bottom line, the Stella was not a complete bust.
Now, the totally bad: The Burberry. I only smelled this perfume once -- magazine strip -- and loved it enough to buy it. But the Burberry from FN doesn't last more than a second, which is a good thing because it smells very weird if not plain awful. Not at all like I remember it. Complete bust. Waste of $$. Are all these particular perfumes the real thing? Originals that have simply degraded in some way due to age, exposure to temperature extremes, etc? Who knows! Have they been tampered with - diluted, etc? Who knows!
All I can say is that the packaging and bottles sure do look authentic. And it's hard to believe FN has a crew of perfume elves who take apart wrappers, open boxes and bottles, add a dilutant and then put everything back together again so flawlessly. But I would NOT order from FN again. Their prices aren't THAT good to warrant taking a chance. From now on I'll spend the extra bucks and buy from a department store or other source that doesn't have a slew of bad reviews.

My review is not as much related to the fragrance experience but the company policy of guerilla marketing by selling my name to a magazine company WHO WOULD NOT LET ME CANCEL THE SUBSCRIPTION. I used FragranceNet.com to purchase a gift. I began receiving InStyle Magazine. I tried contacting InStyle and they would not cancel the magazine because I was not the person who ordered it. I had to contact the marketing company and THEY WOULD NOT CANCEL THE SUBSCRIPTION OVER THE PHONE. I had to visit a website to finally get this rag out of my mailbox. This should be illegal. I will never use FragranceNet.com again because I do not agree with their corporate policy.

I was skeptical at first but after my first order I am hooked! Way better prices than if you get cosmetics from Sephora or Macy's and everything is completely authentic. Came in sealed packages and everything was exactly as I had expected!

I've been buying Annick Goutal's Eau d'Hadrien for years at Saks, Nordstrom, and Neiman Marcus. In the last few years I've ordered it from FragranceNet.com. I received two bottles of the EDT and they are, in fact, the real deal. Unfortunately, the product is old and has turned. So the predominant fragrance is off and smells of alcohol. This is a very light citrus fragrance and it cannot sit for a long time without turning. Clearly, they are buying old stock. I called the company to complain, waited 35 minutes to get someone who said that they were busy. They would send me labels to return the bottles. Seriously, you haven't done me any favors. I have been charged, don't have my product, and now have to return merchandise. I wouldn't waste my time with this company. Not worth the hassles. Pay full price-you get what you pay for. Avoid this company.

If I could have done so I wouldn't have rated this company with any stars and don't recommend them to anyone. The purchase price of the fragrance was priced in £ sterling but only at the last minute did I notice a massive price hike added by way of a conversion fee, as well as a charge for postage - neither of which was made explicit when I looked at their website. I tried to contact them to cancel my order but to no avail. I won't be buying ANYTHING else from this website.

I've ordered multiple times from there and have always been more than satisfied. I switched off from buying in well-known department stores to getting my perfumes from them because they are so much cheaper and are "not fake"!

I have been purchasing Versace Bright Crystal and Gucci Flora Gorgeous Gardenia from them for several years. I purchased the same items previously from Nordstrom and was looking for a deal and I thought I had found it. I was talking to my sister who also purchased these items from them and we both thought that they seemed off in color and packaging but just let it go until I got curious. I put the original next to the ones purchased from FragranceNet and saw color, labeling and fragrance differences. After researching more found a website that describes how to identify counterfeit items. They are a fraud. I'm disputing the charges in hopes that I get my $$ back. I also contacted the counterfeit department at Gucci and Versace in hopes they will track them down. This is a crime! BEWARE!!

Please be warned. I have bought several items over the years from this company. I received a shipment of perfume and cologne which the box was completely soaked from broken bottles. I opened it and it was all completely destroyed. I took pics of the products, emailed them, sent them chats and called several times to no avail. They still have not got back to me. I was forced to cancel with my credit company who was also unsuccessful getting a hold of someone that worked there.
Months have gone by and decided to order again which I wasn't able to. Why? because I have a chargeback and they refuse to do business with me! Come on. I was finally able to do a live chat with a woman (Amanda) who could care less about my past or current orders. Sad that this is what life as we know it has turned into. What happened to service? Someone who understood that you had a genuine concern and wanted to help rectify it? Not this individual. I am enraged and I will take the time to keep posting things like this so, they won't consider me a number.

I made the mistake of ordering a fragrance from these fools. Ever since, every time I try to use the internet, pop-ups from these fools totally inundates the web pages. It is impossible to do anything without x'ing out the stupid advertisements. What a goat rope. The bastards will never get another order from me!!!

WARNING WARNING!!! ATTENTION AUSTRALIAN SHOPPERS!!! I purchased 2 fragrances from this website as the prices were very inviting, sadly I did not check the reviews, big mistake!!! The 2 fragrances that I ordered I have been using for many years so I know the scents of them extremely well, the ones I received from FragranceNet.com were fake, no doubt about it, the packaging was identical but the scent was fake.
I emailed them with my complaint but no response, I went to Australia Post to return the products only to find out that it is illegal to ship these products back to USA as 100ml of perfume is considered dangerous goods and no way possible to do so. That answered my questions as to many reviews stating that many unhappy customers returned their fragrances and heard nothing more as they would have arrived at customs and been thrown out as it is illegal. I was just extremely upset as the fragrances I purchased were supposed to be Christmas presents, not only were they late but also they were fake. I had to purchase presents to replace the ones that didn't arrive and I was out of pocket hundreds of dollars. Not Happy.
I called my bank as I purchased with my credit card and told them what happened, the bank sent me some forms so they could investigate my claim. I am happy to tell you my effort was worth it, after a few weeks of waiting the bank reimbursed my account as they found FragranceNet.com could not prove the fragrances I purchased were authentic???
I urge anybody who has been ripped off by these scum past and present to chase your refund, you will be rewarded and learn never to make that mistake again. When something looks too good to be true, IT IS! It's worth the effort, I feel happy to have my money back so now I can buy the authentic product as I know it to be. I have not received any response from FragranceNet.com at all. I don't know the return policy for other countries but it does pay to do your homework. Good luck to all of you that have had a bad experience, I hope this review can help you. NEVER AGAIN. SPREAD THE WORD!!

I'm a consistent customer of this company and I have always received each product that I order. I usually order two up to six items at a time and I order at the very least 4 times a year but usually about once every other month. I've always gotten my orders and all my fragrances have never been old or smelling different than they should so I most definitely highly recommend this company to all my family and friends.

I read multiple reviews of FragranceNet and was very wary about placing an order because it seemed to have a lot of negative reviews. I paid with PayPal to increase security. The limited tracking information initially concerned me but as the website warned, it took about 5 days for tracking info to be seen. Once I could track my order, my fears started subsiding. My package arrived to Canada quickly and securely packaged with no damage noted. The fragrances are delightful and just what I wanted. No tampering or watering down was noted. Great pricing. Overall a great experience with FragranceNet!

I placed an order on February 4, in hopes for a Valentine's Day delivery since it told me 4-7 business days. I knew it was cutting it close but here I am on the 15th still no product and they are telling me it won't arrive until the 21st! Called customer service. Spoke to a sharp unapologetic customer service man who gave me no resolution. Just saying "give yourself enough time for delivery if you have a drop date that is important"!!! Knowing this I would of spent my $100.00 elsewhere.

I can't believe there is not laws against these thieves. I ordered Burberry perfume and 2 more other ones. But Burberry didn't smell fresh. It just smelled like alcohol and there was some Arabian writing that was so weird for me. It wasn't the first time I smelled Burberry. My sister gets it once in a while and hers smell so good. The same bottle but not the same. And it hurts to know that I wrote them to let them know and no answer. So does that mean I have not rights against them!!??

I ordered a parfum in January 3. After I check the tracking number around January 9 and that said me the package delivered, but I never received nothing. I called the FragranceNet customer service and they told me they gonna make an investigation because the package was delivered. And they gonna send me a new parfum. That was around January 12. Now February 9 and I don't receive NOTHING. The problem is this company didn't use insurance for the packages. So I went to the USPS and they couldn't help me because I don't have insurance. That was my first and last order from this company. They should send me a new one, but nothing. So this one star what I give is one more that they deserve.

I ordered from this company on more than one occasion. I have never had a fake perfume or a bad experience. I think so many people trying to get over on the company. To be honest how can you go wrong with that 35% off coupons that are always coming out and free shipping. I mean honestly. Don't think media people. I've never had a problem with them yet. All my perfume even the testers they said would come unboxed were sealed and boxed and goodness every other perfume I've ever bought that they told me would come and unpackaged came packaged perfectly with the seals on and everything so not really sure where you people are getting your stuff from. I love FragranceNet.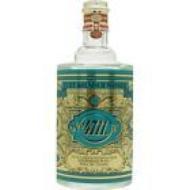 These guys are crooks. I ordered a large boxed bottle of cologne on eBay, only to find when it arrived that the seal on the bottle had been tampered with and the cologne was diluted. FragranceNet did refund my money when I returned the package, but because I had already left feedback on eBay concerning the fast delivery of the package, I was unable to leave further feedback about the contents. The company is now sending advertising to my personal email address, despite me requesting to be unsubscribed three times. Do not buy from this company.

I wrote a review in regards to not receiving my products and that their sent emails were scams. The emails varied and most were scams, however, my 2 perfumes which were ordered, arrived today 30th and both were authentic fragrances and without damage. The only thing that wasn't received was the free gift, but we can live with that.
Original Review
Purchased over $100 worth of perfumes from FragranceNet.com and didn't receive them. Tracking number wouldn't display and an email explaining that the local post office had the delivery was a scam. I live in Australia, and had to cancel my card which was used to make the purchase, and launched an investigation. Such an unfortunate thing to happen, when this business had the potential to make so much more money and gain more clientele. I would strongly advise against shopping on this website, and if one does, then have a separate account only to be used for online shopping.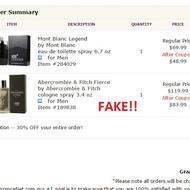 Made the mistake of ordering two colognes without reading any reviews... BIG MISTAKE! Although, the packaging was boxed and wrapped, the content is fake or very diluted. Ordered Matt Blanc's Legend... Very diluted, smells weak and doesn't last more than 5 minutes. Ordered Fierce by Abercrombie... FAKE!!! Not the scent at all! DO NOT buy anything from this company, and don't even expect to get anyone on the phone. THEY WON'T ANSWER!!! I will never make the mistake of ordering online ever again without reading the reviews!

Ordered Creed Aventus through PayPal. Upon receiving order it was fake. Sent the item back and even though they sent me an email saying they would issue an credit they never did. I opened a claim with PayPal and according to them FragranceNet told them they never received the returned product. After hours of my time I was able to find the FedEx tracking number showing they did receive the product on 12/27/16. Do not do business with this company. They are horrible. As a 100% disabled veteran this caused me a great deal of stress. I hope to take legal action.

I placed a large order including 8 bottles of perfume for Christmas presents. Our family Christmas was going to be delayed by one week and one day, according to the website, there was plenty of time, to receive my order in time for our Christmas. I confirmed that through a phone call to customer service at which time I placed 2 orders, the largest which was to come to my home for 8 separate presents. I began calling the number listed on the website (several times) when I had not been emailed a tracking number. There was no answer until well after New Year's. LeAnn in customer service could hardly even discuss my orders due to her own confusion. Her supervisor refused to talk to me.
Finally, I was told my orders were 'stuck in the warehouse' for some unknown reason. It took several additional days to send me tracking info. Finally FedEx info showed up but I didn't receive my order until Jan. 8, 2017 and now I have to pay postage on each item to get it to their intended family member as no one lives locally. So, 8 items X $5-6 each of additional postage costs, I have to pay now makes FRAGRANCENET.COM A STINKING PLACE TO DO BUSINESS AND CANNOT RECOMMEND IT. Additionally, Customer Service didn't care! When I asked for the phone number to 'Corporate' I was told 'there isn't one' and was given an address that I could send a letter to -- not even an email address! They don't want to know about any trouble caused by their company so 'Buyer beware -- you have little to no recourse when they screw up.

I placed orders on the 26th and on the 27th assuming both would ship out in a day or two and be here before the new year, but no. The order where I paid $8.95 on shipping didn't even process for four days. Both orders are still there in their warehouse, and I'm sure they will remain there until January 2nd or later. I've been pleased with previous orders, but I can't say that I haven't read many reviews where people got fakes. My advice is to only order 100% sealed bottles that cannot be tampered with without breaking the bottle glass.

Dunhill desire fake! Versace bright crystal fake! Sprayed on my wrist scent last less than 5 minutes vs original last much longer. The first order I kept because I was nice & the last time were different perfumes and right away my wife said they were fake. Do not buy.

Simply stated, the products I ordered were not the products I received. I ordered Strivectin Neck Cream and received something that looked, smelled and felt like animal grease. I ordered Marc Jacobs Daisy and received something that didn't smell like the fragrance I wanted and did not last on my skin like the strength I ordered. I hate this company.
FragranceNet.com Company Profile
Company Name:

FragranceNet.com

Website:

http://www.fragrancenet.com/