Consumer Complaints and Reviews

We bought a jeep from Airpark Jeep in Scottsdale, AZ on October 1st 2016. Airpark finance department told us in writing that Chase Bank was our lender. We received the payment book and promptly made our first payment and set up auto payment to Chase Bank the first week of November. On November 21st, we started receiving phone calls from Ally Financial stating we missed our payment!
We never received notification from Airpark that Ally held the note on our Jeep and not Chase Bank. We never received any loan payment information indicating we had a loan with Ally Financial. We did receive loan payment information from Chase bank so we promptly paid the loan. Airpark discovered there are/were two loan contracts created for our vehicle, BUT they neglected to notify us that they submitted our contract to a new lender.
We continue to get daily phone calls from Ally after we escalated the calls to Ally's management team where they assured us the calls would stop, and they would be working with Airpark dealership's financial department to get this straightened out ASAP. The Dealership financial management became involved after we couldn't get responses or returned calls from our finance contact person. Airpark has assured us this is being taken care of but we continue to receive harassing phone calls from Ally Financial every day!
We now have to wait and field the calls and pray that this mess is cleaned up BEFORE it is submitted to the credit agencies which will destroy our credit!!!!
SERIOUSLY?!? We are being harassed DAILY for something we can't control and Airpark Finance department now states it is out of their control. How did they let this happen and NOT notify their client to any changes???

This vehicle has to be the worst investment that I have ever made. I have had nothing but problems with the Jeep Liberty since I bought it. Within two months of purchase, the water pump blew. Since then, I've had to replace the pump again, the thermostat and head gasket. It is back in the shop after being towed AGAIN.

Would not stand behind warranty. The driver's side mirror broke when it would not fold as designed. Dealership would not replace. Cost me $487. Called FCA line and all they do is back the dealer so what's the point? Also Jay the caseworker was unprofessional and hung up on me.

I bought a 2011 Jeep Wrangler Sport for my son. It was new and had a 5 year 50,000 mile warranty. He meticulously maintained this vehicle. It had a complete engine failure with 3 days left on the warranty and 48,000 miles on the odometer. The dealer had a computer failure and wouldn't take the car in. I had it towed there the next week--they would not honor the warranty because it went out of service over the weekend. I had multiple customer service reps at Jeep that said it would be covered--but when it came down to it--they only covered half--costing me over $2500.00 for a product that failed under warranty. Never, ever buy a Jeep or Chrysler product. THEY WILL NOT DO THE RIGHT THING. I have always tried to buy American--but seriously--that is no longer a concern of mine and please DON'T BUY A JEEP PRODUCT. You will regret it!!!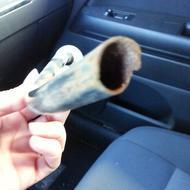 I have a 2011 Jeep Patriot with just under 35k miles. I took my jeep in for an oil change and the transmission dipstick tube is rusted thru and broke off. I haven't even had to change the trans fluid yet. I called Chrysler llc who said they would work with me but I had to go to a dealership. I went to Larry H Miller dealership who said they would cover the costs of repair but I had to pay $140 for the diagnosis. The part itself is only $40... They are scamming me. I will find a mechanic who is not affiliated with Chrysler. My relationship with Chrysler is over!
How do I know I can trust these reviews about Jeep?
639,780 reviews on ConsumerAffairs are verified.
We require contact information to ensure our reviewers are real.
We use intelligent software that helps us maintain the integrity of reviews.
Our moderators read all reviews to verify quality and helpfulness.
For more information about reviews on ConsumerAffairs.com please visit our FAQ.

I am writing because I purchased a pre owned certified car and 2 days later a/c had terrible musty chemical smell every time it was turned on. Brought back to dealership 48 hours after purchased, they lied and never told us they had policy where they take car back if within 5 days, instead they jerked our around for over a month and the car was in service 3 times and yet no service, invoices documented. Contacted GM since day of purchase and still no word from him. I have also left numerous messages for serv. mgr. Mike who stated "We want you happy. Call me anytime" and once again, no callback. NOW, FILED COMPLAINTS WITH JEEP CORP., DCH CORP. because this could be detrimental to my health and wife's or any other passenger.

Very disappointed with my 2015 Grand Cherokee V8 High Altitude - when accelerating from hard stop it pulls to the right - always. This drives me nuts. I was told by dealer that it is because of the "crown of the road". So, I did the test on the left side of the road (it should have pulled me to the left) but it is same behavior - it pulls to the right. Has anyone have the same problem? Dealer did alignment 3 times with no success in solving the problem. They blame the air suspension and electronic steering wheel support. Please help.

I have a 2014 Jeep Patriot that has a massive oil leak from the engine valve cover. This is covered in the warranty as part of the powertrain unlimited mile warranty. When I called to make an appointment they told me I had to wait a week for a diagnostic appointment that will cost me $105 and take 24-48 hours. They will not offer me a loaner or rental even though it is a manufacturer malfunction. Then, if they determine that it is covered under warranty their engine technician is backed up for 3-4 weeks. Meanwhile I'm scared that my engine will catch on fire because I can smell the oil burning while I drive!!! I've decide to take it to the mechanic and pay for the repair myself. This is ridiculous. I will never buy a Jeep vehicle again.

I just got a 2003 Jeep Grand Cherokee from car-mart in St. Joseph, Missouri. I started having problems the day after I got it. First problem: while driving, I rolled up driver's window, the radio popped, turned itself off and back on. Second problem: driving home from work at night, turned the headlights on, the abs light, the brake light and the radio started flashing off and on. Also while that happens, the speed odometer goes to 0 while you are driving and stays there. Third problem: driving home again, the lights and radio start flashing again. The speed odometer goes to 0 again. Fourth problem: started leaking gas from the fuel pressure regulator. Car lot had that fixed.
My husband and I took the jeep home just to discover, there was no air filter in the jeep. Not very good since I live on a dirt road! We went to get a air filter for it. Brought the filter home and put it in the jeep. I started to test drive it to see if the jeep ran better. Didn't make it far! Now the number 1 injector is running gas so bad that you cannot even start it! I called car-mart to let them know I did not want the jeep. We were suppose to pay 9,000.00 dollars for this jeep. I have had the jeep for 3 days as of 6:30 tonight. My husband put a 1,500.00 dollar deposit down on this jeep for me to have a safe vehicle for winter. Now we are being told that we cannot get the 1,500.00 dollars back! Is there not a lemon law? We are not very happy with this at all! I hope someone sees this that will help me.

Bought it new from Lester Glenn, Toms River NJ, paid 42k. Was originally offered a year of free oil changes in writing, they never honored them - too much hassle so I just do it myself. Constantly receiving recall notices since 8 months after purchase and to this day (10/2016), Schedule with Cherry Hill Triplex to perform said recalls on several occasions - take off from work and then they tell me they don't have the parts and to keep calling them like it's my responsibility?? This has happened twice so far.
Third time they actually repaired the visor recalled due to possible fire damage. Tried to get leather dash fixed, scheduled a time, took a day off, got there and they said warranty guy was off today, eventually got there when he was in and he look at the dash issues bubbling - signs of peeling with around 20k miles on it, they said it wasn't covered and never even documented the visit. So now I have only 27k miles but exceeded the three year limit so Jeep Corporate says they would have covered it under warranty but not now, they offered a "friendly", "We'll pay the labor. You pay towards the dash @ $800 or something." I spent like 12k extra for all the fancy leather & gadgets and it won't even last 4 years.

We were stopped at a red light when my 1999 Jeep took off by itself. Even with both feet trying to hold the breaks we still ended up going thru the intersection. Very scary. Then about 20 minutes later on interstate the Jeep slowed itself down to 30 mph when we were originally traveling at 75 mph.

We are the unfortunate owners of a 2013 Jeep wrangler. To put it bluntly, this machine is a hunk of junk!!! We've had nothing but electric problems, sensors crapping out costing loads of money. Wires melting because they're too close to the catalytic converter. Can't wait for this thing to go on fire. One short after another. And we're told it's out of warranty and Chrysler won't do a damn thing. So stay away from these Jeeps!!!

I bought my Jeep Liberty Jet in 2014 at 21000 miles, is now 33000 mi. In August I was at the Jersey Shore driving on hwy going 55 mi, car dashboard light up then turned off, lost power. I had no control of acceleration pedal - dropped down to 25 mph, was lucky no cars was behind me. I pulled over to shoulder of road. I turned off car engine then turned back on, it was fine then happened two more times.
Another time night interior light came on, didn't go off when I turned off car, did it manually, keyless entry does not work to start car on both keys. I changed battery - first time happened. 2 months after bought car then last month other one don't work. On dashboard gate ajar light does not go off even though flipper glass and lift gate works fine, however I do see when it rains the inside if flipper glass edge inside is wet.
When I turn on headlights when dusk outside my dashboard fades out. Bought it to Jeep dealer in Paramus. They said I need to repair TIPM wire and need rear tailgate actuator repair. They said it will cost $1050. Some of these things happened after the recall of the faulty airbags were installed. Also had a misfire #5 code, had it fixed 2 months ago. This car has more issues than Vogue. Hope Chrysler recognizes there are a couple of people on car complaints.com and other website blogs having same problem.
Car drives ok but I don't feel safe driving it on hwy. This is my second jeep. I love the car. I buy American Trust in the work but who knows where the parts are being made. Spoke to dealer, lemon law, Jeep complaints, blogged, want to let others know they can be in danger, none of their agencies can do anything about this issue. I have no choice but to pay out of pocket for something that looks like it is a recall/defect especially with the TIPM. Going to get it fixed before I get killed by this jeep.

I can honestly say that I will NEVER own another Chrysler product. Even if someone gives one to me, if I win one in a sweepstakes or inherit one it will quickly be sold. I am a car enthusiast and have owned many, many cars in my 30 years of driving... all different makes, but mostly Fords. I've also restored many 50's - 60's cars and can attest to the fact that cars today are not built nearly as well as they were back then.
I bought my 1997 Grand Cherokee used, with 80,000 miles on it and at the same time, bought a 1997 Ford Expedition for my wife with 81,500 miles. For comparison sake, the Expedition now has 247,000 miles and I've changed the spark plugs & plug wires (at 200k), and a couple of various gaskets here and there and the alternator (at 225k). All of the power windows and door locks work, the ac blows cold (both front and rear air), it still runs quiet and smooth, still looks good - paint is just starting to fade on the top a little... is a pleasure to drive and I would not be afraid to jump in the Expedition and drive across the country right now.
The Grand Cherokee now has 160,000 miles on it and I've had to replace: The radiator (plastic tank blew out), water pump (twice), fan clutch, Crankshaft Position Sensor (twice), head (it was cracked) & head gasket, starter (twice), rear axle (carrier bearing was making a horrible noise now the outer axle bearings on the new axle are whining), power steering hose, bushing on the front stabilizer bar... the freeze plug in the back of the head rusted out (which, I understand was common on the 4.0). It leaks oil and tranny fluid even though the seals have been replaced. There was a primer defect, so the paint is peeling off of the top and hood. The power windows still work, but all of the power lock motors are shot (including the one on the liftgate).
The driver door hinge bushings are bad, so the driver's door sags which causes misalignment with the latch and as a result, the super-thin metal on the door has cracked and I had to put some huge washers on there to hold the latch in place. The WORST problem I've experienced with the Grand Cherokee is with the electrical connections - the pins in the connectors on the 3 wiring harnesses that connect to the PCM are like needles, instead of the "blade" style connectors that Ford uses. As the plastic ages, the connectors become loose and because of the poor design, this causes a plethora of issues including, but not limited to: intermittent stalling (usually at the WORST possible time, like in the middle of an intersection) and will not start back up for 2 minutes intermittently running rough and backfiring (which usually blows the muffler and ruins the cats), intermittently will not start when cold, etc, etc.
So, every 4 months or so, I remove the washer fluid tank remove the 3 connectors from the PCM and clean them thoroughly with electrical contact cleaner and use about 10 heavy duty zip-ties to secure the connectors back to the PCM. Then, and only then, will it run without stalling on me. Maybe! The drain plug for the ac evaporator is poorly designed, so it gets plugged up and water leaks onto the passenger floorboard during the summer time when I'm running the ac and I mean A LOT of water (the passenger floorboard is flooded)! The only way to fix it is to drill a hole in the drain and use compressed air to clean it out (you have to do this once every couple of months). The headlights keep blowing bulbs. I had to remove the plastic lenses and re-seal them with silicone to the keep condensation out. I'm sure I've missed several things - the Grand Cherokees (and possibly other model Jeeps) are just VERY, VERY, POORLY made!

I bought my Cherokee brand new from Heritage Dodge/Jeep/Chrysler/Fiat of Owings Mills, MD. For the last 10 months, my vehicle has been shutting off while driving. In addition to shutting off while in motion, it is very jerky, hesitant, my 4x4 system has failed out of nowhere, and both the dealer and manufacturer have no idea, nor care to, fix it. My car is still under warranty with less than 35,000 miles. FCA customer service is a joke. I had to escalate to a manager with a certified letter with hopes to getting results before I sue the company in totality for selling a vehicle with known issues. I should have done more research before purchasing this vehicle because I see nothing but horror stories. A class action lawsuit needs to be filed against this manufacturer for putting customers' lives at risk.

Let me start from the beginning. I bought a brand new 2015 Jeep Renegade. First week the brakes and rotors had to be changed then week 2 I took in for capless gas tank not letting me fit the nozzle in and an extremely rough idle. They did a software update on it and said nothing was wrong with the gas tank. Next, I take in again because motor is extremely rough and still not able to put the nozzle in without having to fight with the nozzle and force it in. Salesmen and managers all experience this and the extremely rough idle. They tell me the parts are on back order so I take to another dealership who does 5 more motor updates and I call customer care about the parts being on back order and them not being able to fix the rough idle either. She tells me they would overnight the parts. This actually takes a week.
I ask for a rental car and they tell me that there none available because of the long weekend which is a lie so I ask Sarah the customer care lady in charge of my case if I can rent my own and be reimbursed, she tells me yes. I go pick up my car a week later and still vibrates off and on like a week later. At this point I have had it in 4 times for the same issue. The customer care lady would do nothing! She tells me I have to keep taking it in as long as it takes! I was so frustrated by her customer service and the lady at the car service center that I just traded it in and lost 4000.00 on trade in! Their customer case managers are the worse people to have to deal with! And to top it off, they said they wouldn't pay for the rental car because I got rid of the piece of junk and they closed the case!

I am absolutely astounded that Jeep/Dodge/Chrysler is selling automobiles. I purchased a brand new car in 2015 and it has broken down 9 times, I am going nuts. Dealership does nothing... no integrity... Zeigler Dodge of Schaumburg is a travesty. Chrysler ignores complaints while I ride my bike.

In June of this year I purchased a 2015 Jeep Cherokee latitude. Four months into purchase I was on the side of the road. In rush hour traffic I found myself not going anywhere. The engine light came on and the 4x4 displayed a temporary unavailable light. As I sat on the side of the road crying I was helpless. I managed to get to a parking lot escorted by roadside assistance. The jeep was towed to Jeep, where it remains. The frustrating part, is I don't have a car. My car is my way to get my son to school and myself to work. I am a case manager so my car is heavily relied on for my job, my income. The dealership is charging me 120.00 just to figure out what's wrong, but it's obvious a transmission issue. So that is 120.00 dollars I don't have. Being a single mother that is a lot of money. It's frustrating beyond words. I can only hope my review helps someone else.

I bought my 2011 Jeep Liberty from CarMax in White Marsh MD. The night I took the vehicle above 50 mph the roof had a very noisy air leak. I have had the gasket replaced within the first 30 days and there was no noise until two weeks later when it came back even louder. I complained to CarMax who then told me it was a manufacturer's design flaw and everyone (except me and my salesman) are aware of the sky roof's problematic history. I was told by CarMax to take it to a Jeep dealership to have them fix it because they could do no more for me. Really? I have read horror stories online since and some are paying $5,000 to repair/replace the sky roof and it still leaks. Please let me know what options are available to me. Thank you.

I wanted to write and ask if anyone else has had a problem with their Jeep Liberty suddenly catching fire. I had this happen to me for no apparent reason. No warning lights, no strange sounds, nothing. I was driving along and LUCKILY a driver behind me honked his horn and flashed his lights to get my attention. I came to a stop at a stoplight and that's when smoke and flames started to come out of the vents and fill the interior of the Jeep. I pulled off the road into a convenience store parking lot, jumped out and ran inside. The fire department arrived in less than 5 minutes but my Jeep was a complete loss. I have attached the pictures to show the aftermath. THANK GOD that I escaped but sadly I was left with a pile of ash that my insurance company would only pay a "depreciated value" for the remains...

I bought a 2016 Jeep Grand Cherokee 75th anniversary edition and recently had a collision with a deer. My care has now been in the shop for 20+ days awaiting parts. The parts are on back order. Why is a new car put on the market and being made without the availability of parts for repair. This is absolutely unacceptable and costly to new owners of cars that may get into accidents. With this sort of policy I fear I will never be comfortable purchasing a new model car ever again and will definitely stay away from Chrysler vehicles.

My 2016 Jeep Patriot is 3 months old today. Had 11km on it when we left the lot. 2 weeks ago today we were driving on the highway and touched a button on the nav screen and the screen cracked like a spider web. Jeep is saying its not covered under warranty so I'd like to know why I pay for warranty? I'm beyond pissed and I'll never buy another jeep again. Wondering if anyone else has ever had this happen? One lady at the dealership thinks the high temps might have caused it as it was 40C at the time.

My Grand Cherokee keep stalling. It went back to dealer at least 8 times with no answer then it stalled and was in a rear ended accident. Chrysler take to shop and tells me it was a miss fire of no. 2 injector. They never drove it and said they couldn't get it to stall so no repairs. Next week I get a recall my ignition ways bad and would shut the engine off and that's what I had said all the time then over a year later I get a recall on ignition. They have a replacement part put it in and no more stalling so I call and they told by Chrysler Jeep that my cost to repair for the wreck was too bad and will not repair my jeep even though they knew about the ignition stopping the engine and I am out the $4000.00 to repair. This is illegal. They are responsible. I bought it in 2013. They knew in 2009 about it and did nothing till 2016 to get the part and never told owners about it. I still looking to find out if I can sue Chrysler Jeep for public endangerment.

The fix is just a band-aid. I have 2015 Jeep Grand Cherokee & had the recall adjustment. The only good this is for is when you open the driver door. However there are times when parking my car; either parallel parking on a street btw cars, pulling in a parking lot or my own driveway in which I was unaware the car was NOT in park but in reverse & I have come close to hitting another car & on 1 occasion a woman walking her dog in my neighbor. I had the dealership look at it & their solution was to JAM the shifter up into park. This is an automatic car not a manual car so that is not how I intuitively drive a car. I also notify Chrysler itself several times without callbacks as I was sworn to have or without any information what so ever. I'm so afraid one of this times I will either damage another vehicle or hurt someone!

2015 Jeep Patriot Sport 11,600 Miles - I purchased a Jeep Patriot brand new in 7/2015. Today I take it for a oil change and the transmission is leaking where it connects to the engine. I was told the tranny has to be replaced but they cannot tell me "when" it will be fixed. Chrysler and the dealership refuse to provide a loaner. All their customer service people say is "I understand your frustration" and then say I just have to wait. I was supposed to go on a family prepaid, non-refundable vacation tomorrow. GREAT customer service Jeep. I'm sure glad I bought such a reliable, brand new vehicle that you back so well!! What a joke!!!

2010 Jeep Liberty 3.7 liter engine with 74400 miles on it - I bought my Jeep last July 2015. I have had it in the multiple times for the water pump, heater core, thermostat, misfire several times and now brought it in on Wednesday August 3, 2016. It was loosing fluid out of the overflow so we called and brought it in to the shop and now they tell me that my engine is toast because we blew a head gasket. Nice right.
I still owe money on the Jeep and my husband is disabled and we only have 1 vehicle. How am I going to bring him back and forth to the doctors and I have to work to make money and we don't have a pot to piss in. And I just spoke to Jeep helpline and they said they lend me a helping hand because after 7 minutes on the phone that we don't fit any of the criteria to get help. WTF. So much for Jeeps. I will not ever buy one again. You suck!!! My last Jeep is 16 years old and has 168000 miles on it when I sold it and it still running and never had a problem with it!!! Thanks JEEP.

On May 19 I was told I need a transfer case which would be covered under warranty. It is now August 2 and I am being told it will still take another week. I can barely drive the car. I've been told repeatedly that it would be in on a certain date, only to have the date slip week by week. I now understand why they refused to give me a tracking # the last time I called. Each time they pass me to a different case manager. I am convinced that Chrysler just doesn't want to do warranty service.


My car has broken eight days ago, and it was towed to the nearest dealership at that time (Nielsen East Hanover). So far, even after several contacts with the dealership and with this customer service, I have no information what is wrong with the car and why I was not provided with a loaner. This is a leasing car, I am paying for it, and my next bill will come with the same amount, even after these days that I am not using it.
I have now to commute my daily 60 miles walking 25 minutes to the train station to catch a train. I have to ask my neighbor to take my child to the day care. I have a hip replacement and have to walk distances that I should not have to... because I LEASE A JEEP!!! I am paying for this leasing!!! The dealership tells me to ask a loaner to the Customer Service. The Customer Service tells me that it is waiting for the dealership to decide on whether they will give me a loaner or not. And yet, no information about when the car will be fixed. Is this the way JEEP treats its customers? I've never felt so frustrated and disappointed before, to the point that I decided to get a lawyer to help getting my rights.

I purchased new 2003 Jeep 4.7L Grand Cherokee. At 100k miles it began to fall apart... This is an in town no off road low annual mileage always serviced at the dealer auto. Are the auto transmission that became trashed then a blown head gasket plus numerous electrical malfunctions from wipers to windows to the master control unit that turns off all kinds of electrical components from turn signals to doors. And a major at new (6 mos in of ownership) failure on 3 separate occasions of the A/C flappers that shift airflow & temperature... Finally involving total replacement.
The most dangerous of which is the broken tilt steering wheel adjuster. This would seem would cause loss of steering control and potential driving casualties, especially at HWY speeds... This series of Jeep should be subject to major recalls as the items I've described are all over YouTube dealing with the failures from the late 1990s to current on this model... Jeep should recall all of this series and repair all these items free of charge!
Company Name:

Jeep

Website:

http://www.jeep.com/en/