Consumer Complaints and Reviews

On Oct 31 I was driving to work in my 2013 Ram 2500 Laramie, 58K truck. About 3/10 of a mile before my turn in, the transmission threw itself in 1st gear (from about 45MPH) and the truck completely stalled in the roadway. No gears, transmission would not engage, no power, no go. Had the truck towed to Moss Bros San Bernardino. Moss tells me it will be at least 1 week before they can even LOOK at my vehicle - however it was already towed to the dealer, and as stated before - it was and still is completely inoperable. The following day I receive a call from Moss Bros - stating they THINK a bearing on the input shaft "grenades" itself through the transmission, and is covered under warranty and they're going to work on getting a replacement.
Fast forward to Friday the 4th I receive a phone call from the dealer and they say they HAVE NOT torn down the transmission case nor done anything to the vehicle. Well how could they have known or hypothesised a bearing went out without even having looked at the vehicle? The following week I receive a phone call from the dealer stating that the transmission will be rebuilt and covered by FCA however, parts are on back order (specifically the valve body). My service writer told me to expect it to be in by the 22nd of November.
However, he also mentioned they have brand new transmissions (68RFE) in stock at their local warehouse. However FCA will not authorise a replacement. All while my vehicle has been sitting at the dealership for approx. 2 weeks at this point and I have not been offered a rental vehicle of any sort. So I call FCA "Parts escalation" and I am told the valve body is on back order and to expect it by the 22nd. November 22 rolls around and I receive a phone call saying that there was an issue with the vendor for the valve body and they are "delighted to inform me that the part will arrive the week of the 28th".
I explain to FCA parts escalation how this is unacceptable as my work vehicle, revenue generating work vehicle, my fleet vehicle has been out of service for 3 weeks and I cannot do my job with my personal vehicle. I was not offered any kind of rental for my truck being in service for so long either. Parts escalation then assigns me a "case manager". I'm told to expect a call from the case manager the following day. Never received phone call. The following day I receive a phone call from Felicia in Chrysler Parts escalation and she explains to me that the valve body will be delivered on 12/1/16, however that IS NOT A GUARANTEED DELIVERY DATE AND IS SUBJECT TO FURTHER DELAY. Again, 12/1/16 marks 31 days without my work vehicle.
I call my case manager repeatedly only to never receive a callback or even as much as an email. Fast forward to today, 11/28/16. I call my case manager and repeatedly leave voicemails demanding to be called back. After about 4 attempts I get ahold of someone who passes me onto a manager, who then calls my case managers, Irving, directly. Irving explains that Chrysler is not responsible to provide a rental vehicle, nor will they provide a rental vehicle, nor will they compensate for a rental vehicle, nor will they replace the transmission (when the COMPLETE transmission is in stock at the local warehouse) and I will have to wait until the valve body is delivered.
I got a complete run-around from him about how FCA is not liable for rentals, nor is the dealership, and nor will they further investigate replacing the transmission with one in the local warehouse to get me back on the road faster. So here I am still without my work truck not being able to do nearly 1/5 of my daily tasks because FCA will not do anything to expedite the repairs on my vehicle. I should also note that the vehicle is currently under the 5 year 100K mileage warranty. FCA corporate has given me nothing but a complete run-around and basically "shove it" attitude about expediting the repairs on the vehicle or issuing a replacement which would have solved the issue 100% and gotten me back on the road 3 weeks ago.

I purchased my 2014 Ram back in Sept of 2015 as a left over. I noticed rust marks bleeding onto the paint on the rear wheel lips. Upon closer inspection I noticed the seam on the wheelhouse was rusting and bleeding out on to the paint. I took the plastic liner out and drove truck to dealer so they could submit photos to Ram's digital imaging. After not hearing from dealer for over a month I contacted them and they told me they denied claim, that I had to call so consumer complaint number which I did and was a total waste of time because the person said he could not do anything for me.
Then it got brought to regional manager who admitted that Dodge is aware this is an issue but doesn't want to pay to have it fixed properly. SO THEY ADMIT THAT THEIR TRUCKS HAVE DEFECT BUT ARE NOT WILLING TO FIX IT! So now I'm stuck with a one year old truck with 17,000 miles rusting. I have contacted a attorney and am going to start the process of taking them to court. I really enjoy the truck otherwise and am refusing to lose money for someone else's poor workmanship.

After buying my Ecodiesel I noticed lights pecks on the fender. Don Jackson was very good about replacing the fender but could not get fender tight to the body. The service department said it all like that. But that no correct by knowing now. Then when I got my 1st service and asked about and said they can tight up better than that at Autonation at Victory drive Columbus. Again the technician did do better and the glue was left all over my vehicle. Also the service department had to drain my truck because it put in the wrong oil. To bring you up to date now it is 9 Nov. 2016, had to tow to Autonation Chrysler.
The next day Autonation informed the engine failed and broke it down to take pics to send Chrysler. To get it a action to okay to order was 5 days and no rental was assigned to me. Autonation here on Lake parkway was not any help. Fast forward to Wednesday 16 Nov. the Customer service has given me a runaround. I have been asking for a rental pickup for my 60000 weight paper and I have no seen a solution. With number of problem I will be continue calling and get to someone in the corporate to listen and compensate for the damages. I would like to replace the vehicle that is not even a year old 17500 on it. Ram/Chrysler has lost all faith of Company.

As an owner of a Dodge this is the first time I have been very disappointed with its make of the Dodge Ram. My truck is 13 Years old at about 97,000 miles and have a blown head gasket. I keep up with maintenance and always clean don't use it much or haul anything. Now this is very expensive to fix. It's like putting a down payment for a new car.

This is my third Ram, 2006, 2012 and now 2016. This is by far the worst truck I have ever owned, and the worst dealer service experience! The dealer was in too much of a hurry to put me in a truck, they failed to hear my needs and wants, from the get go with a salesperson who was actually a corporate rep, visiting the dealership this day. He did not listen to my towing needs, and everything he promised me for free (thrown in) was just added to my bill of sale, and my application was for 0% down, 0% financing - and in the end was 3.49%, which was not communicated to me at all.
So, first I did not end with a hitch receiver, towing mirrors, or brake module - I had to buy a receiver for $300 and a brake module for $500 plus $90 to program it. I was forced to buy this, as the dealer would not help me and I had to move my trailer promptly. Second the rep promised me the truck could tow my trailers and handle the capacities. The truck falls short by 3000 lbs. because the 8 speed trans. and 3:21 rear gear combo are ** - something the rep failed to even look at and confirm capacities - and assured me that this truck could handle my towing needs. NOT!
The truck: the front end is loose - rattles over tracks and bumps, shakes violently on highway (death wobble close) - tires have been balance three times, steering column shakes and rattles, transmission growls, shudders, clunks (when putting into gear or decelerating), vibrates on highway. Rear end clunks, tow haul button doesn't work, gas gauge glitches, headlight out of aim, antenna loose, leather seat clips came off, door weather strip fell off, hood is not aligned with fender, led lights fell out of back seat. When towing my 3500 lb. trailer in tow haul mode the trans. feels like it wants to explode (loud growling and vibration) at any speed. This experience may be only from my particular truck and dealer but I feel it warrants this submission!
How do I know I can trust these reviews about Dodge?
637,576 reviews on ConsumerAffairs are verified.
We require contact information to ensure our reviewers are real.
We use intelligent software that helps us maintain the integrity of reviews.
Our moderators read all reviews to verify quality and helpfulness.
For more information about reviews on ConsumerAffairs.com please visit our FAQ.

I just bought a new 2016 RAM 1500 Limited, just shy of $60,000. The truck is really a luxurious, roomy, and very comfortable ride all-around. In fact, this is my second RAM as I traded a 2012 Dodge RAM 1500 Big Horn. Today marks one month of ownership and I have only put 225 miles on the truck since taking delivery.
Upon getting my new RAM home I started to notice several issues with both exterior and interior finishes that are result of sloppy handling of materials during manufacturing. In addition, my exhaust system was loose and the right rear tailpipe was loose enough to fall off. I notified my dealer and took it in for review of all issues noted. The dealer will be replacing a dash bezel and the leather covered console armrest to remove damaged materials. Then my dealer reviewed the bubble-like fish eye in the paint on the hood. What was so shocking he walked around the truck and pointed out numerous defects in the finish of the paint that I had not found on my own. The more he looked, the more defects he found. It reached a point where I felt really bad about my new truck and really sick about the price I paid for it! The dealer has "opened a case" on my truck which isn't entirely clear to me what that means.
I get home from my visit to my dealer and decide to call RAM customer service to relate all of this and learned something that was not disclosed to me at the point of sale. I was so excited to finally own a vehicle that would give me the ability to navigate Pandora on a big dash screen. Over the past month I have about gone crazy trying to get Pandora to load to the UConnect system only to learn from a rep at RAM customer service that there is no way to make it work as intended due to the loss of a third party technology relationship that is necessary to bring Pandora and UConnect together. What a disappointment!
I was told that a notice went out to dealers earlier this year regarding the Pandora issue. However, no one informed me, the consumer, that this luxury feature will never work through the UConnect system. This may have given me pause to move ahead with the purchase. At nearly $60,000, I should not be writing such a negative review of my new truck. All I can do is hope that RAM steps up and backs the product and goes the distance to give me some sense of customer satisfaction. That part remains to be seen.

In late June my vehicle was in a car accident. The vehicle went in to our local Auto Nation Collision Center for repair in Winter Garden, Fl. Unfortunately they have not been able to complete my repair due to the extreme back order on the part. I own a 2007 Dodge Ram Laramie and the clockspring has been on back order since at least July. Chrysler has only been able to give me a release date they acquired from my repair shop. I called them to submit a complaint and their method of verifying the information was calling my repair shop. I felt that by calling the direct manufacturer Mopar Chrysler they would provide me with a solution. Instead they cannot confirm when parts are going to be available since there are so many request ahead of me, 186 to be exact.
They further explained there could be a wait for over 18 months. Until then I have no vehicle, and it is my burden to carry because there was a repair needed where a part is not available. I asked for rental car options and they declined any type of remediation. I understand that we are responsible for repairs as a consumer, but when there is not even an option to complete a repair what am I left to do? It's been 6 months, and now I am definitely out of patience. I am extremely disappointed in Chrysler Ram at this time. I have been a loyal customer with 4 vehicles purchased from the brand in the past 10 years. Not what I expected from a national US automotive company.

Bought a Ram 1500 big horn with HEMI in December 15. Around July, the tailgate had started to fall open on its own. This had continually become worse, even happening a couple times when truck is sitting still. Called dealer and explained, told me there are no recalls for this. Has anyone also had this issue or know of a recall for this?

Apparently, Dodge has no dashboard alert for software that needs updating. I stumbled onto the need only when trying to get smogged. The update cost us hundreds at the dealer, and the extension for the smogging also cost money. Had there been a dashboard alert this would not have happened.

2015 Dodge Ram 3500 Dually. I really wanted to love this truck. I was coming from a Ford 6.0 let down, really loved the truck. Had I done a hair more work I would still have the truck. First, the alignment was bad from the day I drove it off the lot. Seemed fine but the front tires were bald, thread showing, by 35K. Replaced 2 front tires and Hogan Tire shop in Purcellville, VA told me they couldn't align the truck because a ball joint was bad. Furious, I took it to the Dodge dealer and they told me joints were all fine and measuring basically new.
Oh, BTW, chose your dealer carefully. The dealer in NOVA can't align a big truck like this because his rack is too small, I was still within warranty for this. 10 hours+, not an exaggeration, of my time to determine the truck was fine and still needed an alignment. I use this heavy duty truck everyday and tow more than three times a week. 10 hours of down time kills me. I never aligned it, totally my fault. Truck was pulling like mad to the right. I have a seriously strong left arm from it. I have new tires and feel like I can ignore, 14K only a couple months in busy truck time, I realize the front right is really wearing badly. WTF, truck less than 50K and serious pull to the right and worn tires on the front, rear are still good. Take to local mech and he aligns, tightens it all.
Less than a week later I notice the steering wheel is out of alignment. Each day I drive it is a little more out. I am hauling round bales and finally lose my ** with the steering, over 90 out. I take back to my alignment dudes and they say the lock nuts have backed off. It's a lock nut? What? Well Dodge has 2 nuts that are tightened against each other, not a lock nut, and one backed off. They small shop fixed and I trust the fix since we are over 2 weeks and steering has been rockstar since.
Other things, I have had a check engine light since the mid 30K range. No ** the manual says the light will probably resolve itself in a few runs and should do that. Sure as ** that was the case. What they didn't say was that the problems were compounding. Truck was great except there were times we backed into the driveway and the exhaust was terrible, in town we had the same thing since we drive windows down a lot. Absolutely intolerable exhaust smell. We are coming from a 2005 Diesel that was pimped and the smell was appropriate.
51K, and now I have a DEF malfunction. I drive this truck everyday. Put only the DEF in it from the store and the pretty plastic containers. I only have 125 miles to drive before it ** down? I have done everything right and this is what my over 50k in American dollars gets me? Oh, and the exhaust warranty is very specific. Don't think you get 8/80K, there are terms.

My truck has had issues with shifting since the day I bought it. The salesman told me it just needs to be broken in. I have 40,000 miles and now they have to put a new transmission in and they are starting out with only replacing a solenoid. Meanwhile I have no car. I research this now and see several complaints on transmissions and engines. Not happy with this vehicle at all.

I am reviewing this truck first of all because I had a total loss due to fire on a major highway in BC Canada. I had a temperature giving erratic readings prior to at about 99000 km just before drivetrain warranty was about to expire. I took the truck down to Kelowna Dodge and explained this along with other issue I was having with the truck and had all fluids changed. Paid for a diagnostic. Problem found to be a poor sensor so they replaced it but it was not covered under drivetrain warranty. Now I'm out $500. I picked the truck up and it immediately had the same problem but no cooling issues.
I blew a flex plate at 106000 km and it grenaded stuff near the torque converter and toasted my starter. 1.5 days later and $3500 the Abbotsford Dodge dealership. They noticed the sensor problem but said I should take it to the dealership that fixed it to begin with so as to make sure all in now covered under warranty seeing it was problematic before 100000 km. This dealership was great to deal with. I got the truck back into the Kelowna Dodge dealership and they now found it to be a water pump but covered this under warranty. This lasted one day and the same issue with the erratic coolant temperature problems. I talked to other mechanics and they all said it's a head gasket and is a common problem.
On the way back from the coast through the mountains the truck overheated and my temperature sensor bottomed out at 90 and stayed there and I pulled over immediately. Checked under the hood but kept everything running to allow the fans to cool things down. I called the service department again at Kelowna Dodge and asked them for their advice and they told me to limp it in if the engine is running good. Everything cooled down but the sensor was toast so I started to limp it back but it's 200km through the mountains. No problems with the engine. On a big climb with everything sounding fine and taking my time the truck has smoke coming from underneath the hood on passenger side. As a result even with the attempt of a fire extinguisher we could not put it out and it burnt to the ground.
I called the dealership about any recourse knowing this should have been solved and was a direct result of their own misdiagnosis and they said the only recourse is insurance however the loss of my vehicle I use for work is now gone. Essentially too bad so sad. They said Ram won't cover the resultant issue of a truck loss from a cooling problem even though under warranty. This directly affects my insurance and Dodge Ram should cover this and get me a new vehicle. If you plan to use these trucks for serious hauling I would not recommend Kelowna Dodge for service nor purchasing the Ram 3500 dually truck for commercial hauling use via reliability problems.

Bought a 2014 2500 Mega Cab Laramie Longhorn for $67,000 dollars. At 3000 miles the steering tie rod locking nuts and main nut backed off and caused the steering wheel to turn 180 degrees and almost came off which would have resulted in no steering. Took to the dealer there were no parts. They were backordered, dealer offered to retighten the existing nuts. I told them I wanted both tie rods and all the nuts replaced because they had pulled threads. I crawled under the truck and marked all the parts with a magic marker.
After three weeks part of the parts came in. They replaced them but did not replace the ones I marked. They told me it was ready. I showed them the magic marks on the parts they did not replace and I told them to reorder all the parts again because they screwed the new nuts on the pulled threads. Two more weeks and got all the parts put on. They realigned the wheels. At 4000 miles it happened again. We went through the whole process again. Another two weeks. Knock on wood they got it right this time.
Now I have 49000 miles and did not buy the extended warranty ($3800). I was pulling my RV trailer down a long hill and started hearing a whine pulled over and determined it must be the fan blade. Drove it whining to a RV park and dropped my trailer. The whining would increase when the engine was revved. I sounded like the power steering whine. It was full of power steering fluid and no leaks. The next morning I started the vehicle and was warming it up. After ten minutes I went outside and the vehicle was smoking and had dumped all the power steering fluid on the pavement. The pump pressured up and blown the hoses in three pieces.
I called the mechanic at the place I work, who has a fleet of 200 dodge rams. He told me this was a known issue with Dodge. The hoses have a plastic liner in the ends that rupture and ball up in the hoses and restrict the flow of fluid causing the whining sound. When you shut off the engine overnight the plastic cools and hardens plugging of the hose. When you restart the plastic stops the flow of fluid and the pump pressures up and blows the hoses in two. I you were driving and this happens you lose power steering and power brakes creating a potential hazardous situation. It is extremely difficult to steer and practically no brakes. If you hear this whining sound shut it down immediately and don't drive.
I had my truck towed to a dealership about 10 miles under the 100,000 mile Chrysler warranty but would have had to pay the difference of anything over 10 miles (read the fine print). Ordered the parts. They were on backorder. I was told it would be approx. 3 days getting the parts. The dealership does not have loaner vehicles or rental cars. My RV was racking up $42.00 a day waiting on parts. I rented a car for $23.00 a day. Nearly $75.00 a day waiting on parts. The dealership would tell me every two days the parts would be there anytime. After 11 days I took my family home in the rental car and release it. I got a fellow RVer to tow my trailer to storage. I was given the price of parts and labor to fix the truck was $339.00.
I called Chrysler Customer Care and talked to a agent named Patrick. He called the dealership and verified my information and said Chrysler would definitely take care of the cost of fixing the truck even though it was out of warranty. He said for me to pay the bill and gave me a link to upload the receipt and they would reimburse me. He also said when I finished with the rental car they would send me another upload link and they would review whether they would reimburse or not. (All sounds great huh? NOT.) I finished with the rental car and uploaded the receipts to Chrysler. The link could be used only one time.
I called to get another link so I could upload the receipt for the repairs. I got an agent named Debbie. She said Chrysler would not take care of any of it and told me Patrick had misinformed me and wanted to know if I wanted to buy a service contract. She was a lawyer wannabe and would not move. Chrysler Customer Care needs to change their name to Chrysler WE don't CARE about our Customers Just give us more MONEY. As of this writing it has been 17 days with no parts in sight. Looks like I may have to go get my truck and tow it home and put third party parts to get it running again. If you are considering buying a Ram Truck read every one of the reviews above and prepare yourself to deal with all or most of the issues described. Remember!!! Chrysler doesn't care about its customers. Only getting your money!

To Tami from Naples, I've had the exact same experience with my Dodge Dually. I had to replace the front tires, and asked for a front end alignment, this was not at a Dodge dealer, was told it couldn't be done without replacing the ball joints to the tune of about $1000.00. Went to the dealer. Their answer was to rotate tires, nice.

2014 RAM 2500 6.7 Cummins Limited top of the line 4x4 - I bought this truck new in Florida in Sept of 2014. Little did I know. Since then, it has spent close to 40 days in the dealership on over 10 occasions for a variety of problems. Electrical, suspension and worst of all, engine issues. The DEF system has caused two breakdowns out of town (you get this wonderful warning that your engine will go into limp mode-5mph in 150 miles). Great when you're over 150 miles away from home. The DEF tanks, heater, gauges and complete exhaust including emissions have been replaced. Yeah, the FEDs have made these problems and I don't think any diesel manufacturer has avoided issues.
Anyway, I had it. After spending $70,000 on a truck that breaks down all the time, I used Floridas lemon law and Chrysler didn't even argue with me on it. In the middle of getting another vehicle, but still driving mine. While waiting for a replacement (going with gas), the tailgate got stuck closed and still is. The truck handles nice, has a great stereo and is super comfortable but enough is enough. I read some of the same issues with the RAM eco-diesel. Anyway, I know that pre-DEF diesels are great but if you are considering a new one, forget it. You will hate yourself after the warranty expires.

Where do I start? My truck is a 2016 RAM 2500 6.7 Diesel. 4k miles on it. I've only had it 3 months and been to dealer twice each month since bought it. Windows had bubbles in them. Alignment issues - pulls to the right. Service manager said this is very common meant while my front tires are wearing out badly. Shimmy at steering wheel at hwy speeds. Service ABS system displays at every start. Told be service rep, basically not to expect much since most of these trucks i.e 2500 are all doing it that it will continue to have a pull on the alignment. Going in to dealer again tomorrow second time in one month for same issue on alignment.

2016 Ram 1500 Hemi. Stopped running Saturday. As of Wed no significant contact from Ram and virtually no contact from Ed Voyles dealership. I'd say they don't know what's wrong except I can't get anyone on the phone. Ram seems to be avoiding me so they don't have to give me a loaner and the Ed Voyles rep must be sitting on the toilet all day because he can't seem to pick up the phone. Thank goodness Georgia has strong lemon law, counting up to 30 then they have to buy it back.

2016 Ram 2500 Cummings Diesel Laramie, purchased 3.5 months ago brand new and has been in the shop for 11 days with front end noise and vibration issues that started at 4600 miles. The truck is still at the dealer with no answer how they will fix or when I will get it back. Very disappointed with Manufacture! I would not command purchasing any product from this manufacture.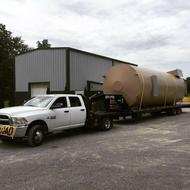 Under 10,000 miles and truck began shutting down because of DEF injectors. Happened 6 times! Injectors replaced, now many miles later, my truck is in the shop and they are telling me, gonna cost $2,000.00 to fix DEF. This is overwhelming to say the least. Same problem. Never will I purchase a Dodge again.

I purchased a used ram 3500 for use on my farm and to pull my camper and haul my sxs back in Feb 2016 with 44,000 miles on it. In July 2016 took a trip to Florida and the check engine light came on. Took in when I returned home they reprogrammed the pcm. hence turned off the light. At the end of July 300 miles later I went to Tenn. The light came on again on my return home. 30 miles from home the traction control 4 wheel drive and anti lock brake lights came on. So I scheduled an appointment for the following Friday. Dropped it off at 8 am the 5th of Aug. They have put 4 or 5 parts on it all have had to be ordered.
They still have the truck 3 going on 4 weeks later and the part they say it now needs is on national back order until the 6th of Sept. I have tried to get my money back as it's holding me up on things I need to do. The dealer says no and Chrysler complaint dept has done nothing but follow up with the dealer occasionally calling me... saying that it doesn't qualify for a buyback. How do you sell vehicles you can keep parts for and how long is too long to have to wait? My patience are done... MY SUGGESTION IS DO NOT BUY A RAM PRODUCT CAUSE THEY DO NOT BACK THEM. Since I work with the public and go above and beyond to keep my customers satisfied, I believe this is very poor customer service.

I have purchased 3 Dodge Ram 2500 Diesel trucks in the past 5 years, and I have had issues with all 3. The latest being today. "#1 18DOD: Diesel driveability. Cust states vehicle won't start. NO CRANK CHK AND REPORT. Work performed by TYLER **. Installed 68089322AG: MODULE: Totally Integrated P 1@922.34. Hazardous Materials Charge. No start. No crank. Loss of communication with TIPM Module. Removed and installed new TIPM Module. Reconfigured TIPM Module. Vehicle now starts and runs." The car was parked in the parking lot of my office for 8 hours and would not start, not even a sign of life when I put the key in it. They told me at the dealership the module problem was most likely from overheating. The truck was sitting in a parking lot. I don't think RAM gives a ** about me or the parts they use to make a vehicle for the public, however I do know this. I WILL NEVER BUY A DODGE RAM VEHICLE.

I purchased a brand new 2011 Ram 2500 and my serviceman at the dealership noticed severe rust spots while doing an oil change last May. I cannot believe a 5 yr old vehicle would have a problem like that. The dealership said it would cost $1,500.00 to replace because they have to lift the motor to change the pan. I wash my truck regularly. I contacted Ram customer care and they said it is out of warranty and it is because I live in the northeast. If Ram is going to design a vehicle where you have to lift the motor to change the pan, how about using a quality steel that will not rust out in 5 yrs.

So many negative reviews, so I wanted to post a positive one. Actually, this should be considered 2 reviews, as it covers my experience with 2 Ram trucks.
Bought a 2011 Big Horn 1500 quad cab with a 5.7 v8 and 6 speed auto trans. I owned this truck for a little over 4 years, racking up 115,000 miles. The truck was in the shop only twice for something other than normal maintenance. Once for a recall inspection on the rear pinion nut, and once for an update of the U-connect radio. I use it for my everyday vehicle, as well as hauling my boat or a 24' flatbed trailer with 2 side X side off road vehicles. I live in NH, so winter road treatments usually raise hell with vehicles.
Every time I put my truck on the lift for oil changes, or other maint., I inspected front end components, paint, brake lines, etc. When I traded this truck, the front end was original and still as tight as the day I bought it. There were no engine fluid leaks, and there were no transmission fluid leaks. I did have a torn CV boot on the pass. side, but that was due to the muddy condition of the service road to my camp... no fault of the truck or design. The underside of the body still looked like the day I bought it, with no rust formed. The chassis was just showing signs of beginning to rust. It should be noted that I wash my truck REGULARLY, especially during the winter months.
In 2015 I bought a new Big Horn, with 5.7 hemi and 8 speed tranny. As I write this it has 20k miles. It has not been in for any service other than normal maintenance. I expect this truck to be as reliable as the 2011. I don't care which manufacturer you own, or have owned, there are lemons with ALL of them. For my money, I think RAM trucks are still the best value!

I manage a small ambulance service in rural Louisiana and have 3 Dodge Ram 4500s. Cummins diesel. Two of the units are 4x4. At 37000 miles we had a total failure of the front U-joint that caused a catastrophic failure and burst a huge hole in the front transfer case that caused the unit to literally come off of the road and broke the transmission housing and pulled all the wiring harness out from under the unit. Needless to say we had to be towed and thank God there was no patient on board. The vehicle had only been placed into 4-wheel drive once since it was new and that was only to test it out to see if it worked. We maintain the vehicles every 7500 miles and that includes greasing the drive train.
When we took the vehicle to our local dealer (big mistake #1) the service manager and his incompetent staff gave no less than 5 reasons why this had occurred. After each excuse was refuted they finally said that Dodge was refusing to warrant the vehicle due to maintenance neglect. They said that the front drive shaft had not been greased. There is no mention of the front U-joint grease fitting other than a small 1 inch by 1 inch sticker under the hood on the right cowl. When I asked all the other dealers in the region about the front U-joint they either didn't know that it existed or call in a maintenance free joint.
I searched and searched for the grease fitting (which doesn't exist) and finally had a good local mechanic drop the front drive shaft and we found a small pressure hole valve that can be entered with a special device to introduce grease into the joint. The dealer blamed Dodge and Dodge blamed the dealer for not honoring the warranty. Both parties lying at this point. When the local dealer finally had our unit repaired after 3 months in the shop, the total bill was 16000.00 dollars.
So the moral of the story is, if you have a 3500, 4500, or 5500 4x4 Ram you better drop your drive shaft NOW and put some grease in the port that no one knows about or you will be faced with a massive bill. It is also worth mentioning that you are supposed to do this at every oil change. The U-joint that the local dealer put in new was put in without grease, as I went straight to a competent mechanic and had the shaft dropped to find out. It took 16 zerks of grease before it filled. So basically they put a dry joint back in and we were headed back down the same road to destruction. The local dealer did absolutely nothing to help and therefore have lost years of routine maintenance work due to their sorry practices. Bad business decision. I know take all of units out of town for work. All Ram 4x4 owners better beware!!

I own a 2009 Dodge 2500 with 85,250 miles on it. While pulling a 28 foot 5th wheel trailer, the front brakes locked up while traveling down the freeway almost causing us to almost go into the ditch. We brought it to the dealership, and they found that all the rubber brake lines had failed on the truck. The rear brakes were not working at all and the front brakes had locked up. They stated that this is something that is showing up on some Dodge pickups. This is a huge safety concern that we feel needs to be addressed by Dodge.

I have a 2014 Dodge Ram 1500 that I purchased new. The left front fender paint is bubbling and the steering wheel leather is cracking and coming off. I'm taking it in for service it's still under warranty. What a shame that a $45000 truck is having these problems. Oh did I mention that the truck is on its second radio. Where is their quality control? Will keep in touch. Can't wait to hear what the dealer has to say.

Bought a brand new 2016 Ram Rebel off the show room floor and drove it home. Noticed a smell and looked under truck and saw fluid leaking for transmission. Dealer said it was all different parts but in the end they had to replace the trans. They had it for a week and a 1/2, said it was done so I picked it up then the shifting felt like the trans. was going to fall out. Brought it back the next day. They said they put the wrong program in and installed the correct program. Picked up that night, just to see they hit the driver side mirror and marked it. Called to let them know the next day. No one seems to care, still waiting for them to have their detail person call me, truck still smells like it's burning something and it comes into the cab. Took it back. They said the radiator fan cover fell off and they reinstalled it. They think that was the burning smell. Picked it up, drove home and still smell the burning.
Brought it back. They kept the truck over the weekend and on Monday night they said it was ready. Came back and they said they can't find no leaks but it still smells. They said it could be from the trans. oil that leaked all over the exhaust, and it could take 3 or more months for the smell to go away but they don't know where it's coming from, I made an appointment with another dealer to hopefully get this fixed. The truck stickers at $51,700 and I guess RAM trucks are suppose to run like $500 oil burning cars.
NOW for Chrysler care support they suck worse than the dealer. I have been assigned several different case managers that never call you back even though they say within 24 hrs. BS, I had my truck back before they even got a hold of the dealership. Then even though I have been taking it to the dealership they said it had been over 30 days and I would have to start a new case file so I did then I was assigned David who I had to call back because it had been over 2 days, even though their people say within 24 hrs. So David tells me he can't get a hold of the dealership that's why he was not calling me back. I told him I had made another appointment at a different dealership to maybe see if another dealership can fix it. I asked him if he could arrange a loaner car for me and he kept talking about how the other dealership hasn't called him back so I asked him if he was even listening to what I had been saying. He didn't even know what I was talking about.
I think he was playing Pokemon Go on his phone instead of listening. I asked for him to transfer me to his supervisor. He said he couldn't. I asked him for his supervisor's name and I would call them. He said he couldn't give me that information. I asked him if he knew his supervisor's name even, so I hung up and called Chrysler back and was on hold for like 25 min before someone answered then I was give elevated alert and was sent to another person who told me I was being assigned to another case person not her but that person will get back to me within 24 hrs. Again this has not happened, but that will be another story I'm sure, but the Shylo women I spoke to but couldn't take my case. Told me that they are not allowed to give supervisors' names out, that is company policy so if you have an idiot for a case manager you have no recourse to talk to someone above him to get your car fixed.
In my two months, of dealing with Chrysler I haven't had a case manager that has been competent and able to fix my car or even get a hold of any of the dealerships. None of the case managers call within the 24 hours that is promised by lower Chrysler care employee's; normally it takes around 4-5 days to get a callback or even after the truck goes into the dealer to get serviced, and they just say "so is the truck fixed now?" I believe Chrysler care is just a way to slow down the process of getting your car repaired. Think they are a way to piss you off so you either trade or sell the truck without them having to do a buy back or actually spend the money to fully fix the truck.
I have bought 4 Rams and 5 Jeep Wranglers in the last 5 years. I really like my new truck other than I have already made 6 this will be my 7th trip to the dealership in hopes to get it fixed. If things don't turn around and the truck doesn't get fixed it looks like I'll be spending my money on Ford trucks instead. I feel sorry for anyone that has to deal with Chrysler care, now that I am in this crappy situation trying to get my vehicle repair. I guess when they say Ram trucks are the longest lasting trucks on the road, it is because they spend most of their time in the shop rather than the road like it should.

Since there are many complaints, here's a positive review: Bought a 2014 Ram 1500 Laramie Longhorn 4x4 Hemi truck new in December 2014 with every available option including air suspension. Everything has worked as it should since day 1, and now, almost 2 years later, I have 35,000 miles on it. The 8-speed tranny is smooth as silk and the hemi performs flawlessly. I tow a 3500-lb boat occasionally and have had no issues. I wasn't sure if I'd like the Ram Box option, but there is so much storage for tools, trailer hitches, etc. that I love it. Sometimes when I pick up fast food to take home, I put it in the Ram Box where it stays warm and keeps the inside of the truck smelling new longer. My previous truck was a 2003 Dodge 2500 SLT 2WD, Cummins w/6-spd manual that I put 225,000 miles on, and other than regular maintenance, I changed the water pump twice, and the radiator once. Got 22 mpg city, 27 mpg hwy.

I own 2 - 2015 Dodge Ram's and 1 - 2016 Dodge Ram. 2 are 3500's. ALL 3 have premature front end tire wearing. I'm talking less than 20k miles. On top of it all, the local dealership I purchased from said they don't know how to rotate the tires on the 3500's. I'm at a loss that a service department can be so stupid!!! Plus, I get blue puffs out of exhaust with the 3500's when they start each morning. Also, the one 3500 has serious shifting issues. Trucks have been in 3 times each.
Each time it's been an absolute cluster and I have to physically remove my husband from the property or he was gonna lose it on these people. My father is the Fleet Manager at the dealership so I have to handle myself in a dignified manner but the dealership is blowing smoke up my skirt. I finally sent an email to corporate and NOW they sent a big wig down here and they are going to "assess" it. We all know how that's gonna turn out. Bottom line, no vehicle should have worn tires before 20k miles - ON ALL 3!!! Anyone else having this issue?

This is my third Dodge Ram truck and it has been in service 16 times in 2 years. I have had everything from a driver's airbag warning light taking 5 trips to get fixed (and I had to live with while driving 3,000 miles across the country) to multiple DEF problems with the last one resulting in the entire replacement of certain systems. Perhaps the most troubling aspect of this truck is how many times there is a software update affecting the performance of the engine and mileage. 3 updates ago my mileage dropped 25%. The most recent "update" has restore much of this. As reported by others, the front end does not hold alignment and at 20,000 had to replace one front tire. The dealer here in Salt Lake City has both had their hands tied by Ram warranty service requirements (resulting in multiple trips) as well as having them drill through my brake line while doing another "recall" changing the bracing in my front end for which I did not receive any notice.
That is another troubling aspect of the "New Ram" company. They wait until your truck comes in to tell you "oh, we have a recall" rather than sending any notification. The last two times I took my truck in resulted in the truck being gone for 3 days the first time (I just took it in for an oil change) to 5 days the last time for the DEF warning again resulting in both multiple recall changes and having my brake line drilled. I simply do not trust the truck any longer for long distant trips and hauling. Honestly, I think much of the blame has to go to Fiat and how they allow dealers to address problems and issues. It's like dealing with a health insurance claim. I have little doubt this story is playing out all over the Chrysler network as well.
Dodge Ram Company Profile
Company Name:

Dodge

Website:

http://www.dodge.com/en/