The tech company claims its global footprint is as clean as it can be
04/10/2018
|
ConsumerAffairs

By Gary Guthrie
Gary Guthrie covers technology and travel for the ConsumerAffairs news ... Read Full Bio→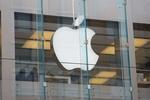 Apple announced on Monday that its entire global business is fueled by 100 percent clean energy. Everything that powers the company -- from its new Cupertino headquarters to stores and data facilities -- is certifiably renewable, fulfilling its 2016 commitment to becoming totally green.
"We're committed to leaving the world better than we found it. After years of hard work we're proud to have reached this significant milestone," said Tim Cook, CEO of Apple.
"We're going t...
More
More device-to-device integration and a larger profit margin are both possible
04/03/2018
|
ConsumerAffairs

By Gary Guthrie
Gary Guthrie covers technology and travel for the ConsumerAffairs news ... Read Full Bio→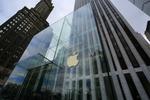 Apple took a large bite out of Intel on Monday. The company announced that it will be making its own chips for its Mac computers by 2020, which sent Intel stock tumbling as much as 9.2 percent before finishing the trading day down 6 percent.
The plan, according to Bloomberg, is still in incubation, but Apple's goal is to make the company's entire array of devices -- including Macs, iPhones, and iPads -- work seamlessly with each other.
Codenamed "Kalamata," the project wi...
More
Sort By