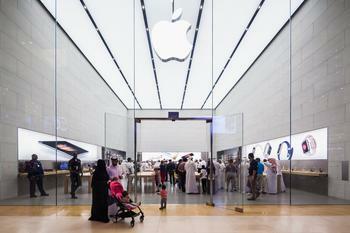 The last of the shuttered Apple Stores reopened Monday
For the first time since last March, all Apple Stores in the U.S. are open for business. It's a sign of growing confidence that the coronavirus (COVID-19) pandemic is fading in the rearview mirror.
Apple has confirmed that all 270 stores are open daily in some capacity, either for appointment shopping or for curbside pickup. Houston-area stores were the last to reopen on Monday.
All Apple stores closed in mid-March 2020 as the pandemic began to reach critical mass in the ...