Device arguably changed how humans interact
01/09/2017
|
ConsumerAffairs

By Mark Huffman
Mark Huffman has been a consumer news reporter for ConsumerAffairs ... Read Full Bio→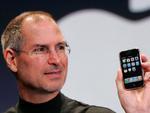 "Today, Apple is going to reinvent the phone," Apple co-founder Steve Jobs said on January 9, 2007.
In a presentation to the Apple faithful, Jobs proceeded to introduce a new mobile phone that not only turned an industry upside down, but changed how human beings interact with one another.
In the 10 years since Apple's introduction of the iPhone, smartphones have been used less for talking and more for communicating on social media, buying things online, getting directions...
More
Government says the device fails to 'meet basic consumer needs'
12/02/2016
|
ConsumerAffairs

By Mark Huffman
Mark Huffman has been a consumer news reporter for ConsumerAffairs ... Read Full Bio→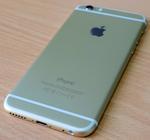 While there is no doubt that Apple and its flagship iPhone have legions of fans, the product has its detractors. Perhaps the most notable at the moment is the Chinese government.
According to Quartz, Chinese consumers have been complaining recently about the iPhone 6 series just shutting down unexpectedly. The Chinese Consumers Association took the extraordinary step of calling out the Cupertino, Calif., firm for not addressing the problem. It further charged that Apple ...
More
Sort By