Users say that they have faced service disruptions and lost control of the device when using the new Lightning EarPods
09/21/2016
|
ConsumerAffairs

By Christopher Maynard
Christopher Maynard is a New York-based writer and editor who ... Read Full Bio→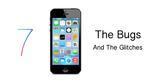 In the past, there's always been a notable excitement and anticipation whenever a new phone technology is becoming available. This is perhaps doubly true for fans of Apple products, who aren't unfamiliar with camping out for hours in order to be first in line.
And while the new iPhone 7 and 7 Plus have been received with some positivity (certainly more than Samsung's defective Note 7), there are still some notable bugs that consumers have run into with the new devices.
Re...
More
Members say the company showed preferential treatment towards new customers during the iPhone 7 pre-order process
09/14/2016
|
ConsumerAffairs

By Christopher Maynard
Christopher Maynard is a New York-based writer and editor who ... Read Full Bio→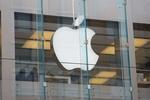 It used to be that the release of a new iPhone was greeted by insane levels of enthusiasm by faithful consumers. While lines at the Apple store no longer extend outside and around the block, there are still those who scramble to pick up the latest iteration of the popular smartphone.
However, some of these consumers feel jilted by Apple and are voicing their displeasure in the form of a lawsuit. They allege that Apple showed preferential treatment to new customers during...
More
Sort By