The bug appears to be related to iCloud syncing
12/13/2019
|
ConsumerAffairs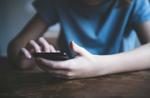 Apple has promised to fix a vulnerability in one of the new parental control features released Tuesday in iOS 13.3. 
A feature called Communication Limits is supposed to prevent kids from communicating with people not in their contacts unless a parent enters a security passcode, but the safety feature can easily be bypassed if contacts aren't stored in iCloud, according to a CNBC report. 
"Communication Limits does not work as advertised if contacts are not stored to iClo...
More
Some users have reported that the device shuts down unexpectedly
12/04/2019
|
ConsumerAffairs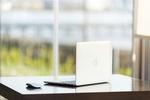 Apple has confirmed an issue causing the entry-level 13-inch 2019 MacBook Pro model to shut down randomly while there is still battery power remaining.
Users reported on the MacRumors forum that the device shuts down unexpectedly when its battery life falls to about 25-50 percent. In order to reboot the machine, it has to be connected to its charger. 
Apple has confirmed the issue and published a support document describing how to navigate the issue if it occurs. 
The comp...
More
Sort By