In new operating system, Siri is being assigned more tasks
06/14/2016
|
ConsumerAffairs

By Mark Huffman
Mark Huffman has been a consumer news reporter for ConsumerAffairs ... Read Full Bio→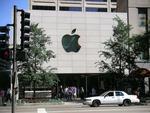 It was show and tell day for Apple, as the company previewed the latest wrinkles in iOS 10 for developers attending the annual World Wide Developers Conference (WWDC) in San Francisco.
In years past, the WWDC witnessed the dramatic unveiling of new products like the iPod and iPhone. This year, the emphasis was on system enhancements to existing hardware.
Apple says it has made major upgrades to Messages, redesigned a number of apps, and expands what Siri can do.
"iOS 10 is...
More
Will consumers keep upgrading now that they have to pay the full cost?
04/27/2016
|
ConsumerAffairs

By Mark Huffman
Mark Huffman has been a consumer news reporter for ConsumerAffairs ... Read Full Bio→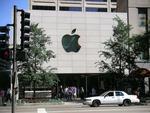 Apple shocked Wall Street this week by reporting its first quarterly earnings drop in 13 years. Sales and revenue were down, along with profits.
Of course, when you are talking about Apple these days, you are mostly talking about the iPhone, which has become the iconic company's principal product. In the U.S., the iPhone makes up about half the smartphone market.
But in what some see as a troubling sign, iPhone sales in the latest quarter were down 16%; the cause is mostl...
More
Sort By