Government says the device fails to 'meet basic consumer needs'
12/02/2016
|
ConsumerAffairs

By Mark Huffman
Mark Huffman has been a consumer news reporter for ConsumerAffairs ... Read Full Bio→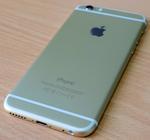 While there is no doubt that Apple and its flagship iPhone have legions of fans, the product has its detractors. Perhaps the most notable at the moment is the Chinese government.
According to Quartz, Chinese consumers have been complaining recently about the iPhone 6 series just shutting down unexpectedly. The Chinese Consumers Association took the extraordinary step of calling out the Cupertino, Calif., firm for not addressing the problem. It further charged that Apple ...
More
The company claims the fake chargers might not be safe
10/20/2016
|
ConsumerAffairs

By Mark Huffman
Mark Huffman has been a consumer news reporter for ConsumerAffairs ... Read Full Bio→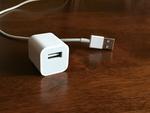 Apple customers often turn to Amazon as a source for replacement equipment, like chargers. But when they do, Apple claims they have a very good chance of buying something less than genuine Apple equipment.
The electronics giants has filed a lawsuit in federal court in Oakland against Mobile Star LLC, accusing the firm of slapping the Apple name on chargers it sold on Amazon. According to Tech Times, the complaint claims that nearly 90% of the Apple chargers sold at the o...
More
Sort By