The company has revamped its privacy portal to allow consumers to download data linked to their Apple ID
10/18/2018
|
ConsumerAffairs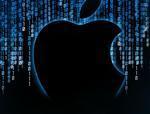 Consumers in the U.S. can now download a copy of the data Apple has stored about them.
The tech giant's new privacy portal, which was unveiled on Wednesday, follows the May implementation of a European data-privacy law known as the General Data Protection Regulation (GDPR).
Under GDPR, consumers in Europe have the right to obtain a copy of data a company holds about them, rescind previously-given consent for a company to collect data about them, and request that data be d...
More
A new study will use data from Apple Watches to help predict binge eating incidents
10/15/2018
|
ConsumerAffairs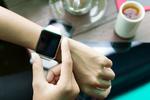 Apple is donating its Apple Watches to 1,000 participants of a new study called BEGIN, which stands for Binge Eating Genetics Initiative.
The study, which will be conducted by the the University of North Carolina's medical school, aims to shed light on the underlying biological changes that cause a person to suffer from a binge eating disorder.
A person may be diagnosed with a binge-eating disorder, such as bulimia nervosa, if they slip into a pattern of binge eating and ...
More
Sort By