A report suggests two 'Pro' phones are on the way
08/22/2019
|
ConsumerAffairs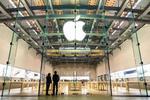 Two of the three iPhones Apple is expected to debut next month will be "Pro" phones, featuring an emphasis on the device's camera performance, according to a Bloomberg report. 
The phones will boast a new triple-lens camera system, which combines wide angle, telephoto, and ultra-wide lenses. The publication says the upcoming "Pro" models will take the place of the iPhone XS and iPhone XS Max. 
The iPhone 11 Pro software will enable it to take three images at once and merg...
More
In response to privacy concerns, the company has temporarily suspended its 'grading' program
08/02/2019
|
ConsumerAffairs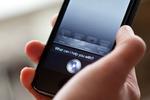 Apple has temporarily pulled the plug on a program that let its employees listen to Siri voice recordings. The practice was called "grading," and it was intended to help boost Siri's speech recognition accuracy and quality. 
Apple said it listened to less than one percent of Siri voice conversations and that the recordings were anonymous. Nonetheless, the tech giant has decided to suspend the program in the wake of a recent Guardian report which found that Apple contract...
More
Sort By