Introduces home music device to compete with Amazon and Google
06/06/2017
|
ConsumerAffairs

By Mark Huffman
Mark Huffman has been a consumer news reporter for ConsumerAffairs ... Read Full Bio→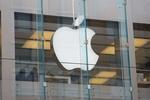 Apple's World Wide Developers Conference (WWDC) usually emphasizes apps and software, but Monday's event unveiled a couple of hardware offerings.
Not surprisingly, Apple plans to get into the virtual assistant game with Amazon and Google. The highlight of the WWDC was the unveiling of the Home Pod, a Siri-driven home music system.
The Home Pod is essentially a speaker, and Apple said it put a lot of effort into making sure it's a good one. It features a seven beam-foaming...
More
Device arguably changed how humans interact
01/09/2017
|
ConsumerAffairs

By Mark Huffman
Mark Huffman has been a consumer news reporter for ConsumerAffairs ... Read Full Bio→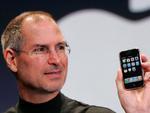 "Today, Apple is going to reinvent the phone," Apple co-founder Steve Jobs said on January 9, 2007.
In a presentation to the Apple faithful, Jobs proceeded to introduce a new mobile phone that not only turned an industry upside down, but changed how human beings interact with one another.
In the 10 years since Apple's introduction of the iPhone, smartphones have been used less for talking and more for communicating on social media, buying things online, getting directions...
More
Sort By