After 10 years of iPhones, the newest devices are a modest step forward
09/12/2017
|
ConsumerAffairs

By Mark Huffman
Mark Huffman has been a consumer news reporter for ConsumerAffairs ... Read Full Bio→
It's hard to imagine in 2017 that just a decade ago, smartphones as we know them today didn't exist.
But in early 2007, Apple co-founder and CEO Steve Jobs, clad in his trademarked black turtleneck and blue jeans, took the stage at MacWorld in San Francisco. The theater was packed with tech enthusiasts who had been tipped off that something big was in the works. They had no idea how big.
"Today, we're introducing three revolutionary products," Jobs told the crowd, which b...
More
Introduces home music device to compete with Amazon and Google
06/06/2017
|
ConsumerAffairs

By Mark Huffman
Mark Huffman has been a consumer news reporter for ConsumerAffairs ... Read Full Bio→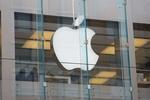 Apple's World Wide Developers Conference (WWDC) usually emphasizes apps and software, but Monday's event unveiled a couple of hardware offerings.
Not surprisingly, Apple plans to get into the virtual assistant game with Amazon and Google. The highlight of the WWDC was the unveiling of the Home Pod, a Siri-driven home music system.
The Home Pod is essentially a speaker, and Apple said it put a lot of effort into making sure it's a good one. It features a seven beam-foaming...
More
Sort By