Company ready for some good news in September
08/31/2016
|
ConsumerAffairs

By Mark Huffman
Mark Huffman has been a consumer news reporter for ConsumerAffairs ... Read Full Bio→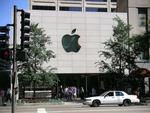 It's been a long, hot summer for Apple, and the company is probably ready to bid August good-bye and to move on to September.
In the latest setback, the European Union this week ordered Apple to pay $14.5 billion in back taxes to the government of Ireland. Remarkably, the Irish government is contesting the ruling, since its favorable corporate tax rates have been key to persuading companies like Apple to set up shop in its country.
Here at home, Apple reportedly faces a l...
More
The company will pay out substantial rewards to those who find flaws in their products
08/05/2016
|
ConsumerAffairs

By Christopher Maynard
Christopher Maynard is a New York-based writer and editor who ... Read Full Bio→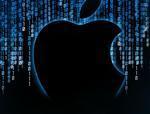 Increasingly, technology producers and companies are using outside resources to test for security weaknesses in their products. Now it seems that the trend has extended to Apple, which plans to launch a bug bounty program in September.
Initially, white- and gray-hat hackers will only be able to participate if they're invited by the company. However, individuals may be able to work their way into this elite group if they find a particularly interesting bug or flaw.
Success...
More
Sort By