Some users have reported that the device shuts down unexpectedly
12/04/2019
|
ConsumerAffairs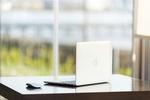 Apple has confirmed an issue causing the entry-level 13-inch 2019 MacBook Pro model to shut down randomly while there is still battery power remaining.
Users reported on the MacRumors forum that the device shuts down unexpectedly when its battery life falls to about 25-50 percent. In order to reboot the machine, it has to be connected to its charger. 
Apple has confirmed the issue and published a support document describing how to navigate the issue if it occurs. 
The comp...
More
The company refutes the claim that it engages in anti-competitive behaviors
11/21/2019
|
ConsumerAffairs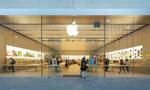 Apple has responded to questions raised as part of an antitrust probe launched in September. Lawmakers previously sent a letter to Apple officials asking, among other things, for the company to shed light on how much revenue it has generated from product repair services since 2009.
Kyle Andeer, the company's vice president for Corporate Law, produced Apple's responses to the Antitrust Committee. Andeer said the annual costs of providing repair services has "exceeded the ...
More
Sort By