Trained Best Buy technicians now offer 'expert service and repairs' of iPhones and other Apple devices
06/19/2019
|
ConsumerAffairs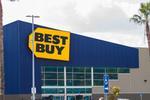 Apple announced Wednesday that it has partnered with Best Buy to expand its repair coverage beyond its own stores.Consumers can now have their Apple devices repaired at almost 1,000 Best Buy locations.
The tech giant says 7,600 "newly Apple-certified technicians" (trained Geek Squad employees) now offer same-day repairs at many Best Buy locations.
"At Apple, we're dedicated to providing the best customer service in the world," Apple Care VP Tara Bunch said in a press re...
More
The new feature slows the rate of battery aging by reducing the time the device spends fully charged
06/12/2019
|
ConsumerAffairs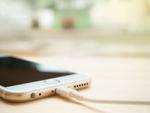 Apple's iOS 13 update, set to launch for iPhones this fall, includes a feature that will extend battery life by preventing the device from overcharging.
On its website, Apple explains that the new feature -- dubbed "optimized battery charging" -- works by getting to know a user's daily charging habits.
"iPhone uses on-device machine learning to understand your daily charging routine so it can wait to finish charging past 80% until you need to use it," the company said. ...
More
Sort By