The company claims the fake chargers might not be safe
10/20/2016
|
ConsumerAffairs

By Mark Huffman
Mark Huffman has been a consumer news reporter for ConsumerAffairs ... Read Full Bio→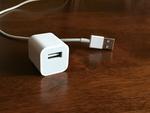 Apple customers often turn to Amazon as a source for replacement equipment, like chargers. But when they do, Apple claims they have a very good chance of buying something less than genuine Apple equipment.
The electronics giants has filed a lawsuit in federal court in Oakland against Mobile Star LLC, accusing the firm of slapping the Apple name on chargers it sold on Amazon. According to Tech Times, the complaint claims that nearly 90% of the Apple chargers sold at the o...
More
The expert says Apple will likely gain between 5 and 7 million customers
10/18/2016
|
ConsumerAffairs

By Christopher Maynard
Christopher Maynard is a New York-based writer and editor who ... Read Full Bio→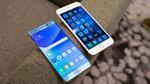 Samsung's Note7 debacle has truly shaken the mobile division of the company, along with its customers' confidence. While the South Korean company will be scrambling for some time to mitigate the damage, competitors like Apple are likely to enjoy a bit of a boom.
But how much should the tech company expect to gain from the situation? According to KGI Securities analyst Ming-Chi Kuo, quite a lot. The expert says that Apple will likely gain 5-7 million customers because of ...
More
Sort By