A glitch called 'chaiOS' causes Apple devices to freeze, experts say
01/18/2018
|
ConsumerAffairs

By Sarah D. Young
Sarah D. Young has been a columnist for a blog ... Read Full Bio→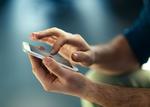 Software developer Abraham Masri claims to have found a bug that crashes Apple devices and deletes messages.
The bug, which he named "chaiOS," is a "text bomb" that typically causes iPhones, iPads, or Macs to seize up after a user receives a specially engineered web address through an iMessage in the Messages app. The flaw can also delete a user's messages on devices running iOS and Mac OS.
Masri says the bug, which he posted on programming site GitHub on Tuesday, exploit...
More
A new update will allow users to check on the health of their battery
01/18/2018
|
ConsumerAffairs

By Sarah D. Young
Sarah D. Young has been a columnist for a blog ... Read Full Bio→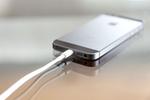 In an interview with ABC News, Apple CEO Tim Cook said that iPhone users will soon be able to switch off the functionality that slows down iPhones as their batteries degrade.
Cook once again apologized for the lack of transparency surrounding the motivation to slow the processors down in older iPhone models. "We deeply apologize to anyone that thinks we had some other kind of motivation, cause our motivation is always the user," he said.
Cook's comments came in the wake o...
More
Sort By