Consumers have complained that the company's butterfly keyboards have unresponsive keys
03/27/2019
|
ConsumerAffairs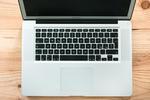 On Wednesday, Apple issued its first apology to users who are still experiencing problems with the "butterfly" keyboard on their MacBook.
"We are aware that a small number of users are having issues with their third generation butterfly keyboard and for that we are sorry," an Apple spokesperson said in a statement.
Apple added that the "vast majority of Mac notebook customers are having a positive experience with the new keyboard" before stating that consumers who are s...
More
Apple's new streaming platform will feature exclusive programming
03/26/2019
|
ConsumerAffairs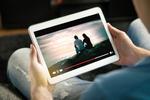 At a special event on Monday, Apple announced that its new streaming service, called "Apple TV+," will be launching this Fall in more than 100 countries.
No pricing details were given, but the company said its forthcoming subscription service "will feature a brand new slate of programming from the world's most celebrated creative artists, including Oprah Winfrey, Steven Spielberg, Jennifer Aniston, Reese Witherspoon, Octavia Spencer, J.J. Abrams, Jason Momoa, M. Night Sh...
More
Sort By