For those who are experiencing problems, the best move may be to just grin and bear it
10/17/2019
|
ConsumerAffairs

By Gary Guthrie
Gary Guthrie covers technology and travel for the ConsumerAffairs news ... Read Full Bio→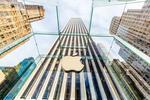 The much-ballyhooed new iPhone isn't turning out to be the Apple of the consumer's eye -- especially those who've downloaded the phone's new software, iOS13.1.2.
While Apple's pitch that "iOS 13 and iPadOS make your iPhone, iPad, and iPod touch more powerful, personal, and protected than ever," reports are pouring in from consumers who are experiencing some powerfully and personally bad issues instead.
The issues run the gamut, ranging from battery drain -- a problem that...
More
An analyst says the device would have the same processor as the iPhone 11
10/14/2019
|
ConsumerAffairs

By Mark Huffman
Mark Huffman has been a consumer news reporter for ConsumerAffairs ... Read Full Bio→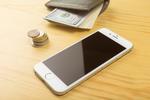 Many consumers might want an iPhone, but the price tag can be prohibitive for some people. To fill this market niche, the tech giant will reportedly introduce a budget iPhone next year that would retail for $399.
Ming-Chi Kuo, an analyst at TF Securities who covers Apple, reported over the weekend that the new iPhone, despite its low price, will have the same processor as the recently released iPhone 11, which sells for between $699 and $1,099.
Kuo says the new phone will...
More
Sort By