If you haven't upgraded to the newest version of iOS, wait until the coast is clear
12/10/2018
|
ConsumerAffairs

By Gary Guthrie
Gary Guthrie covers technology and travel for the ConsumerAffairs news ... Read Full Bio→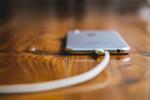 Apple woke up on Monday to a giant problem attributed to its latest iPhone operating software update. Forbes reported that iOS 12.1.1 is "killing" the data of many iPhone users and forcing them to go online via WiFi.
"Major issues using cellular data," and "I'm concerned that this is potentially a bigger issue than just iOS 12.1.1" commented frustrated users on Twitter.
Gordon Kelly, Forbes' consumer tech reporter, deduced that with more than a billion iPhones in active u...
More
The tech giant said it's offering 'special pricing as an expression of our gratitude'
12/04/2018
|
ConsumerAffairs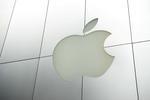 Apple has launched an online store that gives discounts to active military and veterans.
The online store will let military personnel, veterans, and members of their immediate family purchase products such as hardware, software, speakers, accessories, and products from third parties for 10 percent off the usual price.
The company previously offered active military and veterans discounts in Apple's physical stores, but the addition of a dedicated online store is new. The a...
More
Sort By