The company will also provide a video streaming service for $4.99 a month
09/11/2019
|
ConsumerAffairs

By Mark Huffman
Mark Huffman has been a consumer news reporter for ConsumerAffairs ... Read Full Bio→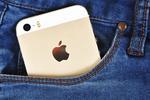 Apple has announced its 2019 product upgrade with three new iPhone models, an always-on watch display, and a popularly priced streaming service.
The new devices are the iPhone 11, the iPhone 11 Pro, and iPhone 11 Pro Max. Upgrades include a brighter display and a new triple-camera system with a "pro-level camera experience" and an expanded lens range. Apple says the changes will deliver huge improvements to low-light photography and allow production of high-quality actio...
More
The company is being tight-lipped about the changes, but a senior executive says the situation is being 'improved'
09/10/2019
|
ConsumerAffairs

By Gary Guthrie
Gary Guthrie covers technology and travel for the ConsumerAffairs news ... Read Full Bio→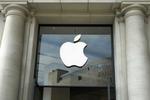 It's not a proven axiom in Big Tech, but Apple, for one, is hoping that an ounce of prevention is worth a pound of cure.
That ounce is a tweak Apple's made to its App Store's algorithm so, by design, fewer of its own, self-produced apps would crowd the top search results.
And the pound? There's no guarantee Apple's move will carry that much weight, but the company is about to enter a slate of antitrust investigations, so any move to separate "anti" from "trust" couldn't h...
More
Sort By