Policymakers are concerned about the privacy of users' devices
08/08/2018
|
ConsumerAffairs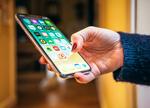 In an effort to ensure consumers' privacy when using their own devices, U.S. lawmakers recently stepped in and confronted both Apple and Alphabet.  
Back in July, Representatives Greg Walden, Marsha Blackburn, Gregg Harper, and Robert Latta wrote a letter to Apple's CEO Tim Cook and Alphabet's chief executive Larry Page. The group expressed concerns about reports that users' devices could "collect 'non-triggered' audio data from users' conversations near a smartphone in ...
More
Despite the setback, analysts say it won't be a huge impact to Apple
08/06/2018
|
ConsumerAffairs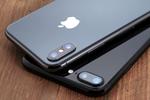 Taiwan Semiconductor Manufacturing Co. (TSMC), one of Apple's main suppliers for iPhone chips, was recently hit with a computer virus outbreak. While the company has warned that revenue will likely take a hit, shipment dates will also be affected.
The virus struck TSMC on Friday, forcing the company to shut down its semiconductor fabrication plants. TSMC publicly shared the news on Saturday, noting that third quarter revenue will likely be down three percent, or $255 mil...
More
Sort By