The tech giant's move will undoubtedly leverage more grief from the law enforcement community
06/15/2018
|
ConsumerAffairs

By Gary Guthrie
Gary Guthrie covers technology and travel for the ConsumerAffairs news ... Read Full Bio→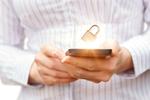 Apple is adding a new feature to its iPhones and iPads in hopes of guarding the devices against security breaches and hacks.
If someone hasn't unlocked the iPhone/iPad with the appropriate passcode within an hour's time, the feature -- called "USB Restricted Mode" -- turns the phone's lightning cable port into a charge-only interface. At that point, the feature is designed to head off phone hacking and forensic tools at the pass, leaving the phone unlockable.
Apple's move...
More
Securing battery life and preventing invisible transactions are the goals
06/12/2018
|
ConsumerAffairs

By Gary Guthrie
Gary Guthrie covers technology and travel for the ConsumerAffairs news ... Read Full Bio→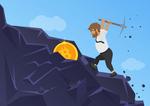 Apple is banning any and all cryptocurrency mining on the company's products, including iPhones and Macbooks, and is taking that stand in no uncertain terms. The goal, according to the company, is to preserve battery life and avoid "unnecessary strain on device resources."
Earlier this year, ConsumerAffairs reported how much of an energy hog cryptocurrency Bitcoin is, reporting that it uses as much energy as the entire country of Ireland.
The new rule is part of Apple's l...
More
Sort By