The feature will allow veterans to see their medical information in the Health App
02/12/2019
|
ConsumerAffairs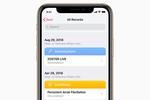 Apple has partnered with the Department of Veterans Affairs to enable veterans to see their medical records -- including allergies, known conditions, medications, procedures, and more -- on the iPhone Health Records app.
"We have great admiration for veterans, and we're proud to bring a solution like Health Records on iPhone to the veteran community," Apple CEO Tim Cook said in a statement. "It's truly an honor to contribute to the improved healthcare of America's heroes...
More
The Group FaceTime feature has been restored
02/08/2019
|
ConsumerAffairs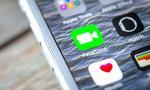 Almost two weeks after Apple disabled Group FaceTime after an eavesdropping bug was spotted by users, the tech giant has released an update that fixes the flaw.
On Thursday, Apple released iOS 12.1.4 -- an update that fixes a "logic issue" in Group FaceTime with "improved state management," according to release notes. The update is available for the iPhone 5S and later, iPad Air and later, and iPod Touch 6th generation.
Apple's System Status page notes that Group FaceTime...
More
Sort By