Repairs could run as much as $180 to 'future-proof' the phones
01/15/2019
|
ConsumerAffairs

By Gary Guthrie
Gary Guthrie covers technology and travel for the ConsumerAffairs news ... Read Full Bio→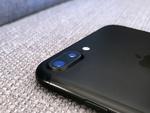 A variety of reports say consumer complaints have surfaced which indicate that both the iPhone 7 and iPhone 7 Plus may be prone to audio failures. If so, owners might be forced to pay for repairs because of those problems occurring outside the warranty period.
The issue appears to be widespread enough that an investigation is being held to determine if owners have a case sufficient enough to file a class action lawsuit against Apple, according to TopClassActions.
If you s...
More
The company is reportedly scaling back its iPhone production as a result of weakened demand in China
01/09/2019
|
ConsumerAffairs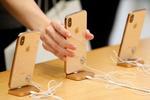 During the first three months of 2019, Apple plans to reduce its iPhone production by about 10 percent, the Nikkei Asian Review reported on Wednesday.
The tech giant is reportedly trimming the planned production targets of both old and new iPhones by about 10 percent from January through March, which works out to about 40 million to 43 million units compared to an earlier production target of 47 million to 48 million units, unnamed sources told the publication.
"The level...
More
Sort By