Alzheimer's Risks and Treatment
Researchers are confident in the early results
12/06/2018
|
ConsumerAffairs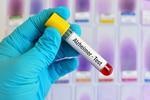 Testing for Alzheimer's disease can be a long, costly, and tiresome process for patients, but researchers from Brigham and Women's Hospital have been working to make the testing process easier on patients.
The group has developed a blood test that would evaluate the level of tau -- the leading protein in the brain associated with Alzheimer's -- before a patient is even showing signs or symptoms of the disease.
"A blood test for Alzheimer's disease could be administered ea...
More
Researchers say staying active could be key to promoting better health
10/30/2018
|
ConsumerAffairs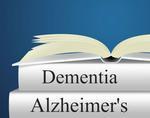 The symptoms and risks associated with Alzheimer's disease (AD) and dementia have been well-documented, and with over 5.5 million adults across the United States currently suffering, the medical community continues to look for ways to alleviate discomfort and make advancements.
A new study was recently published in the journal American Geriatrics Society that explores the effect exercise has on reducing the risk of falls among Alzheimer's and dementia patients. The resea...
More
Sort By