Alzheimer's Risks and Treatment
Researchers warn reducing testosterone can have negative side effects
10/17/2016
|
ConsumerAffairs

By Mark Huffman
Mark Huffman has been a consumer news reporter for ConsumerAffairs ... Read Full Bio→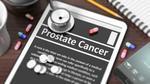 Since the 1940s, one of the most common ways doctors treat prostate cancer is with something called androgen deprivation therapy (ADT). It's currently used to treat an estimated 500,000 men in the United States by reducing their testosterone levels.
While it has been shown to be effective at countering prostate cancer, researchers are increasingly worried about some of its potential side effects. A new study from the University of Pennsylvania suggests ADT can double a m...
More
Having such a test could help with early detection and prevention efforts
08/31/2016
|
ConsumerAffairs

By Christopher Maynard
Christopher Maynard is a New York-based writer and editor who ... Read Full Bio→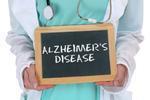 New research conducted at Cardiff University could allow for earlier detection of Alzheimer's disease, a crucial step towards mitigating the damaging effects that it has on people later in life.
Using nearly 300 participants, researchers used blood tests to distinguish certain biomarkers which could predict whether or not someone would develop the disease in the near future.
"Our research proves that it is possible to predict whether or not an individual with mild memory ...
More
Sort By