Alzheimer's Risks and Treatment
Ely Lilly will not seek FDA approval for solanezumab
11/23/2016
|
ConsumerAffairs

By Mark Huffman
Mark Huffman has been a consumer news reporter for ConsumerAffairs ... Read Full Bio→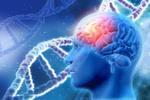 There have been many promising breakthroughs in the field of Alzheimer's disease research, giving hope to millions at risk of the devastating disease.
The flip side of that, of course, is when these hopeful promises just don't pan out. So it was with great disappointment that pharmaceutical giant Eli Lilly announced that its promising new drug solanezumab "did not meet the primary endpoint" in it's final, phase 3 testing. The company said it would not seek Food and Drug ...
More
Cleveland Clinic researchers say NTRX-07 targets the disease, not the symptoms
10/31/2016
|
ConsumerAffairs

By Mark Huffman
Mark Huffman has been a consumer news reporter for ConsumerAffairs ... Read Full Bio→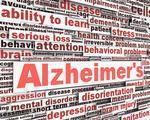 Despite potential breaththroughs in Alzheimer's disease research, a cure has remained out of reach.
But researchers at the Cleveland Clinic have presented findings on an experimental drug they say could offer new hope. The drug, called NTRX-07, was used in animal studies and appears to have diminished some of the effects that Alzheimer's has on the brain.
When someone has Alzheimer's disease, his or her brain produces too much of a protein called anyloid plaques. These pl...
More
Sort By