Alzheimer's Risks and Treatment
The same drug disappointed during clinical trials in December
07/09/2018
|
ConsumerAffairs

By Mark Huffman
Mark Huffman has been a consumer news reporter for ConsumerAffairs ... Read Full Bio→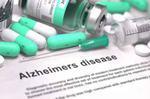 After a series of disappointments, a major drug company has reported promising clinical trial results from its drug to treat Alzheimer's disease.
Massachusetts-based Biogen and its Japanese partner Eisai jointly announced positive topline results from the Phase II study with BAN2401, an anti-amyloid drug. The buildup of amyloid plaques in the brain is thought to be a key contributor to Alzheimer's.
The study was a large one, involving 856 patients in the early stages of A...
More
Researchers say early scanning is essential for early intervention
06/15/2017
|
ConsumerAffairs

By Christopher Maynard
Christopher Maynard is a New York-based writer and editor who ... Read Full Bio→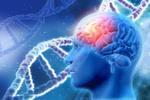 Over the years, countless studies have been conducted that sought the root cause of neurodegenerative diseases like Alzheimer's. But recently, many researchers have come to believe that the build-up of amyloid plaques – a sticky substance that can accumulate outside and around nerve cells and neurons in the brain-- are the main threat.
Now, a new study gives further evidence that these plaques might be the problem. Researchers from The Univeristy of Texas at Dallas say t...
More
Sort By