Alzheimer's Risks and Treatment
They believe that the disease may occur partly due to the breakdown of an important brain system
12/05/2016
|
ConsumerAffairs

By Christopher Maynard
Christopher Maynard is a New York-based writer and editor who ... Read Full Bio→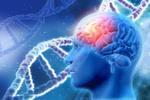 Recently, researchers began developing a potential therapy for concussions, using an FDA-approved drug that helps reduce the harmful effects of swelling. Specifically, they found that the expression of a certain membrane protein called aquaporin-4 increased dramatically after a head injury and caused damage.
While work on that project continues, other experts believe that aquaporin-4 may be a prime target for Alzheimer's research. A study conducted by researchers from Or...
More
Ely Lilly will not seek FDA approval for solanezumab
11/23/2016
|
ConsumerAffairs

By Mark Huffman
Mark Huffman has been a consumer news reporter for ConsumerAffairs ... Read Full Bio→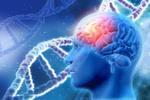 There have been many promising breakthroughs in the field of Alzheimer's disease research, giving hope to millions at risk of the devastating disease.
The flip side of that, of course, is when these hopeful promises just don't pan out. So it was with great disappointment that pharmaceutical giant Eli Lilly announced that its promising new drug solanezumab "did not meet the primary endpoint" in it's final, phase 3 testing. The company said it would not seek Food and Drug ...
More
Sort By