Alzheimer's Risks and Treatment
The study findings could have big implications on those suffering from dementia and Alzheimer's
02/02/2017
|
ConsumerAffairs

By Christopher Maynard
Christopher Maynard is a New York-based writer and editor who ... Read Full Bio→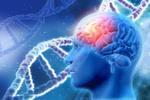 Memory loss is a condition that affects millions of people around the world, including those suffering from diseases like Alzheimer's and dementia. However, despite a wealth of research conducted on the subject, the medical community is constantly finding new explanations to explain the disorder.
One of the latest comes from Dr. Carlos Saura at the Institut de Neurociències (Inc) in Barcelona. He believes that the loss of associative memory is the key factor in broader m...
More
They believe that the disease may occur partly due to the breakdown of an important brain system
12/05/2016
|
ConsumerAffairs

By Christopher Maynard
Christopher Maynard is a New York-based writer and editor who ... Read Full Bio→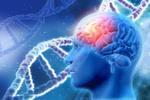 Recently, researchers began developing a potential therapy for concussions, using an FDA-approved drug that helps reduce the harmful effects of swelling. Specifically, they found that the expression of a certain membrane protein called aquaporin-4 increased dramatically after a head injury and caused damage.
While work on that project continues, other experts believe that aquaporin-4 may be a prime target for Alzheimer's research. A study conducted by researchers from Or...
More
Sort By