Alzheimer's Risks and Treatment
Having such a test could help with early detection and prevention efforts
08/31/2016
|
ConsumerAffairs

By Christopher Maynard
Christopher Maynard is a New York-based writer and editor who ... Read Full Bio→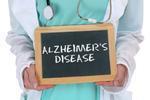 New research conducted at Cardiff University could allow for earlier detection of Alzheimer's disease, a crucial step towards mitigating the damaging effects that it has on people later in life.
Using nearly 300 participants, researchers used blood tests to distinguish certain biomarkers which could predict whether or not someone would develop the disease in the near future.
"Our research proves that it is possible to predict whether or not an individual with mild memory ...
More
Australian researchers say the Mediterranean diet slows cognitive decline
08/12/2016
|
ConsumerAffairs

By Mark Huffman
Mark Huffman has been a consumer news reporter for ConsumerAffairs ... Read Full Bio→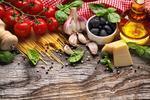 Most of use go on a diet to lose weight or to improve our physical condition. But researchers in Australia have concluded that the Mediterranean diet is not only good for you physically, but mentally as well.
Writing in the journal Frontiers in Nutrition, lead author Roy Hardman from Swinburne University of Technology in Melbourne and his colleagues say the diet appears to slow cognitive decline.
The Mediterranean diet includes a lot of plant foods, like leafy greens, fre...
More
Sort By