Alzheimer's Risks and Treatment
Researchers suggest that staying active can help improve memory
02/11/2019
|
ConsumerAffairs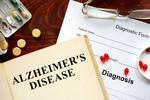 Millions of people across the country are currently suffering from Alzheimer's disease, and experts have yet to find a cure. However, researchers continue to conduct experiments in an effort to help patients live as comfortably as possible.
Recently, researchers from Columbia University Irving Medical Center found that exercise could help reduce the risk of developing Alzheimer's. Exercising releases the hormone irisin, which has been linked to neuron growth in the part ...
More
Researchers are confident in the early results
12/06/2018
|
ConsumerAffairs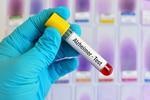 Testing for Alzheimer's disease can be a long, costly, and tiresome process for patients, but researchers from Brigham and Women's Hospital have been working to make the testing process easier on patients.
The group has developed a blood test that would evaluate the level of tau -- the leading protein in the brain associated with Alzheimer's -- before a patient is even showing signs or symptoms of the disease.
"A blood test for Alzheimer's disease could be administered ea...
More
Sort By