Alzheimer's Risks and Treatment
Researchers say staying active could be key to promoting better health
10/30/2018
|
ConsumerAffairs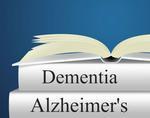 The symptoms and risks associated with Alzheimer's disease (AD) and dementia have been well-documented, and with over 5.5 million adults across the United States currently suffering, the medical community continues to look for ways to alleviate discomfort and make advancements.
A new study was recently published in the journal American Geriatrics Society that explores the effect exercise has on reducing the risk of falls among Alzheimer's and dementia patients. The resea...
More
One researcher says herpes could account for '50 percent or more' of Alzheimer's cases
10/22/2018
|
ConsumerAffairs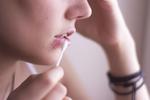 While researchers continue to look for the cause of Alzheimer's disease, a new study published in Frontiers in Aging Neuroscience explores the connection between the development of the condition and the herpes virus.
Researcher Ruth Itzhaki has spent over two decades studying the relationship between herpes and Alzheimer's, and in this most recent study she studied the effects that herpes flare ups have on neurons in the brain.
Herpes never goes away entirely, with the co...
More
Sort By