Consumer Complaints and Reviews

I was scheduled on Flight #UA6280 from DFW to IAH departing at 12:30pm arriving at 1:43pm on Sunday, June 4, 2017. Here is the issue in a nutshell ---
CUSTOMER SERVICE FAILURE! From the PILOT, to the flight attendants to the desk agents! Boarded the plane, taxied down the runway and stopped, pilot came on said,"Air Traffic Control said there was too much traffic and we would be delayed taking off by 30 mins". 30 mins later pilot again says, "Bad weather in Houston" and we were delayed by 40 mins. 40 mins later pilot comes on says still delayed for 15 mins. 15 mins later pilot comes on says, "We've been lied to before but it looks like we will take off in 30 mins." 30 later another announcement pilot is calling "his company" to get further information. Pilot comes on and says we will be returning to the gate (by this time I've missed my connecting flight to Seattle).
20 mins later haven't moved and pilot comes on and says, "Nope we are going to take off". 20 mins later haven't moved. Pilot comes on and says we need fuel and will be returning to the gate. We get back to the gate and flight attendant say, "If you want to get off and stretch your legs feel free but do not go far from gate because we can be cleared for take off at a moment's notice." I decide to stay on the aircraft because I had no reason to get off. 30 minutes later a voice comes on and says, "GET YOUR BAGS AND GET OFF THE AIRCRAFT NOW!" in a very upset tone. The remaining passengers grab their stuff and deplane - but now remember the passengers that decided to get off to "stretch" their legs - their luggage is still on the aircraft in the upper bins.
I get off and get in line to speak with the ONE AND ONLY agent at the desk - it took ALMOST TWO HOURS of standing in line to speak with ANYONE and NO UPDATES WERE GIVEN AT ALL, no water offered, no snacks. Approx. 5 mins before I got up to the counter a lady showed up to help the lone agent... she was clearly stressed out. I get up there. She is still very nice and professional and says, "Plane to Houston is going to take off" and that my connecting flight is rescheduled. Right before I leave I hear a crew member say, "We are timing out and there is no back up crew for this flight." WHAT! DID! YOU! SAY?!?
Thankfully I was still because if I had to stand in line AGAIN I never would have gotten home. Stacey the agent is very helpful and understanding and gets me on a American Airline flight direct to Seattle at 8:35 pm that night - it is currently almost 6pm -- by this time I have been at the airport since 10:30am --- but happy to get a flight home. I walk the mile to my new gate and jump on the skytrain. AA got me home and delivered me on time.
HERE IS WHERE UNITED WENT WRONG in the first place--- Once we were ordered to deplane there was absolutely NO COMMUNICATION. Having 1 agent to assist all of us passengers was BEYOND ridiculous and disrespectful... I understand mother nature and weather can't be helped but what can be helped is to treat your passengers as you would expect to be treated... communication is key! Help so that passengers who have already been on this flight merry-go-round for the past 6 hours know what the heck is going on and feel assured. Solutions... offer stinking solutions quickly!!! How about some water? How about a bag of nuts? I mean really??? WE could not leave the area... we DIDN'T KNOW WHAT WAS GOING ON. Clearly we were starving, thirsty, had to use the bathroom.
Where United went wrong in the second place --- Crews and the scheduling team knows when they time out. Clearly this crew and the scheduling team knew they were on borrowed time and to allow them to time out with NO BACK UP CREW is beyond cruel to all of us who desperately needed to get home or to a wedding, funeral, career changing meeting... whatever the reason we all CHOSE to fly on United... I mean come ON! I tried to send this to United without going through this channel but guess what... I could not find a way to do that??? So, so, so disappointed!!!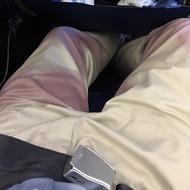 On my recent flight from Munich to Newark, the air hostess mistakenly spilled a full glass of red wine over my business Brooks Brothers trousers and shirt while trying to place it on my tray. Not pleasant, but I remained understanding. She was very apologetic and did the best she could, along with the passenger next to me, to clean up etc. Later she provided me a travel pack from business class and a "We're sorry for the inconvenience" with unique serial number card to use online to make a claim. She indicated United Airlines would replace the stained trousers and shirt if the stains did not come out - which they have not.
I have now tried multiple times on different days to get this form to work. All fields are completed correctly, a brief description of the problem entered, and then on clicking the blue summit, NOTHING happens!! It feels like a joke - perhaps this is the new reality for United Premier, Gold Star Alliance, travelers? Of course there is no contact number or any way to follow this up. Unhappy traveler.

United cancelled the flight due to weather in Houston from Austin to Los Angeles on 6/4/17. The flight was going from Austin to Houston to LA. Since I had basic fare seating, they would not put me into next flight and they will put me into flight 3 days later. Please be aware of basic fare implications. United has become one of the cheap airlines' behavior. They won't do anything for me nor give me any compensation. They said, "Come back after 3 days" and that's it... What a poor and sad behavior... They are becoming one of the worst airline in American history. I had purchased it for my son. Now he is going through pain. I would not fly United Airlines anymore. And I would not buy any tickets to fly United unless I have no choice.

United Airlines today proved how bad they are. I'm a premier member, fly a decent amount. Usually monthly or more. Usually first class. My business partner the same. Long story, read on if you'd like. My father just passed away Saturday morning. Some of you follow my social media and know this Pearl Harbor veteran was in hospice after months of decline. I flew monthly to Omaha to spend time with him. I planned the past week with him in hospice, leaving Sunday back home of course always knowing it could change with circumstances.
He passed early Saturday. So I decided to fly home Sat instead of Sunday. I had a business trip planned Sunday to Monday to San Jose. So I called United, telling them I want to move up a day to go see my wife and kids one day before business trip. They said it would be the trip cost of $294 plus $200 change fee. I responded "why would I do that? I can buy the ticket Saturday one way to Denver for the $294 online, why pay the extra $200?" After 19 minutes on the phone and no help from United on airfare, which is their call, I just bought the ticket for $294 telling the customer care person it just makes more sense. So I go home and get a day with my wife, leave and go to airport Sunday 9 am.
I checked in to my flight and saw that I needed to check into the original Omaha/Denver flight as it was connected. Get through security, get to gate and I'm first in line to board. Beep! Beep! Not accepting my boarding pass. "Please step aside sir" I was told. Another person helping me now. I'm like "what's up I have a seat assignment." She said "no you don't". "It's right here on my phone, yes I do!" She said "you were a no-show for earlier flight so they cancelled your next trip. I'm like "wait a minute! I called! I asked for help and was told no! So I bought a ticket." She gets nowhere. So a supervisor comes to help. She's a pip. She tells me I needed to cancel the earlier flight. I needed to tell them. They sold my seat. I said "mam, how do you suggest I tell United?". She said I needed to call. So I show her my 19m call in my phone log yesterday 5:30 am.
She said "well sir that's not what my screen says"...so now I'm on my 4th customer service person. Plane is now loaded up. The guy who is my seat tells my partner he got upgraded 20 min ago. So there's a seat in coach open. Middle seat in back. They offer it to me for $200 charge. OMFG! I'm pissed beyond belief. I stay calm, tell them there's only one way to fix this; move him back to his original seat and give me what I paid for. They say "that's not fair to him". Unbelievable customer service right there. Anyway, I'm gone and so is my partner. You lost two first class, monthly or more flyers to American or somewhere. They don't care.

I flew UA 888 from Beijing to Philadelphia and had a layover in San Francisco. I had the worst experience ever on the flight. I was treated so terrible that I could not believe I paid my money to get treated like that. It was Racist and Not reasonable to treat anyone like that!! Not too long before we arrived to International airport of San Francisco, they started to serve food. I put the tray on my seat and my braces on the tray I had to run to the restroom. But! When I came out my food was gone. I haven't even touched it. The flight attendant took the tray away. So I went to one of the lady, said I have the braces on the tray, please help me find it. She said: "I DON'T HAVE TIME FOR THAT!!" She was almost yelling at me.
I was like... What? I explained to her my braces was on the tray. And she turned around to another blonde flight attendant said, "She puts her braces on the tray", and she replied, "That's so stupid, why did she do that!!!" They were laughing and throwing the tray around, I was so upset and cannot believe what I hear. I said to her "I have to find my braces, it's very important." She seems so impatient and annoyed. Then she throws the tray to me... With my braces. Her attitude was so rude and impolite. I am a 26 year old Asian girl speaking English with accent. I look young and petite, so I was supposed to get bullied on the flight by the flight attendants? The United airline's service was absurd and rude. I will never buy their tickets again. I will also tell my friends and family not to buy either.
How do I know I can trust these reviews about United Airlines?
790,221 reviews on ConsumerAffairs are verified.
We require contact information to ensure our reviewers are real.
We use intelligent software that helps us maintain the integrity of reviews.
Our moderators read all reviews to verify quality and helpfulness.
For more information about reviews on ConsumerAffairs.com please visit our FAQ.

I think she should learn some manners on how to speak to customers. I was calling in to change my flight and explaining how 30$ raise in the fare amount doesn't make sense with paying 200$ of change fee. She was in no mood to listen and was not allowing me to speak by saying read the terms and conditions continuously for around 10 times. If you are not in a goddamn position to at least listen to what the customer is saying, I don't think people like Debrah deserve a position as customer representative and I pity United for having such lousy and ill-mannered customer representatives. Shame on you Debrah.

My wife traveled from Atlanta to Hartford CT approx. three months ago. During that flight the flight attendant asked her to check her carry-on since the flight was already full. My wife handed her carry-on to the United personnel and boarded the plane. When she landed and retrieved her carry-on, she noticed it's open and all her personal valuables stolen. We are talking about jewelry and two brand watches. She immediately placed a complain and got her ID # to follow up. Three months later we received a joke email from United that they were very sorry although they have searched thoroughly, and that they will contact her when it does.
Clearly this company is a joke as we have seen on the news; they expect that stolen items like jewelry and watches will just walk to them! Base on United policy, we are demanding the reimbursement of the covered items stolen and an action plan to accomplish that. We are still waiting for a phone call or email... but none can be expected from a circus company.

I have now had three exceedingly negative experiences in a row with United. They never even addressed my first two complaints (one in 2013, and one in 2015). I will no longer try to deal with them. I will now deal with the rest of the world and hope to get their attention. Sunday, I booked the same trip I book every year to visit family in Michigan. Just like every year, I chose the cheapest "non-refundable" ticket. I didn't anticipate having to change it, and figured if I did, I'd just have to pay to do so. That's how I've always done it. It turns out I DO have to change it, but I can't. Now, United's "lowest" fare is non-changeable, even though my trip is more than a month away.
I spoke with Micah, who is supervised by Angelo in customer service. She was condescending and rude. She was also completely unwilling to help me. I would NEVER have booked a ticket I couldn't change. I would have just done FareLock if I understood that the ticket was non-changeable. Now, they get to keep nearly $500 of my money and I get NOTHING in return. This is the wrong way to treat customers. It is SO very wrong!
Here is my 2015 complaint: On July 4, 2015, I embarked on a journey to visit family in Traverse City, MI. My itinerary was from RDD to SFO, to Pittsburgh, to Chicago, to Traverse City. The first flight was lovely. The second flight, from SFO to Pittsburgh took off as planned. I had a five hour layover in SFO, which I anticipated. Once on the plane, it seemed all was well. However, it turned out that some flap was not working, and there was too much drag on the plane to make it to Pittsburgh. We needed to land back at SFO. We circled SFO for nearly two hours to burn off fuel. We were greeted on the runway by fire trucks.
Next, we were told that we would be put on another plane and sent to Pittsburgh. We waited patiently at the gate for the new plane to be readied and the crew to arrive. The crew never arrived, and we were told at 1:30 a.m. that the flight was cancelled. Your agent Tamika (spelling?), was lovely, and booked me on a flight to Chicago leaving at 5:52 a.m. By the time I was booked on this flight it was too late to go to a hotel, just to turn around and return to the airport. I semi- slept (and was freezing cold) in the terminal.
After 3 gate changes, I finally board my plane to Chicago. Once in Chicago, the jetway, that allows us to disembark the plane, was not working, so we spent an additional 20 minutes on the tarmac on the plane waiting for it to be fixed. Once off the plane, I was optimistic that things would get better. The plane to TVC appeared to be on time. However, a woman from the incoming flight wanted her wheelchair instead of the airport wheelchair, so we waited 45 minutes for her wheelchair to show up. Then we were further delayed by the Traverse City Airshow. This is a completely foreseeable delay! Finally, the plane was overfilled with fuel, so we had to sit on the runway for awhile and let the fuel burn off before departing.
When I finally (over 24 hours later) arrived in Traverse City, I got a text saying that my checked bag would be arriving on a later flight. No specifics about when. I asked for my luggage to be delivered to where I'm staying. I was told no. At this point I politely told the agent my story, and that I was at the end of my rope. She said she would have the luggage delivered. So, here I am. I am where I want to be with no clothes. As I write this, I receive a text, United bag update for file **. We are working to locate your baggage and will keep you updated every 6 hours until we do. I have no clothes, no clean underwear, and am completely dismayed at the incompetence displayed by your airline. I fly this airline regularly, and am shocked at all of the foreseeable issues I encountered on this trip. This is completely unacceptable. Not one of these problems was anyone else's fault (or an act of G-d) but United's.
I eventually got my bag, but I never did hear from United about my horrible flight (I sent them the above letter). In 2013, when my leg was broken, I needed to use a wheelchair to fly on United. They left me sitting facing a wall (they locked the wheels on the wheelchair) for over 2 hours. I couldn't move, and nobody would help me.

United Airlines has a new policy to charge $25.00 for a second carry on bag. That's bad enough. I was flying from Geneva to Michigan with a layover in Newark. In Geneva the United Airlines employee kindly printed both my boarding pass from Geneva to Newark and my connecting boarding pass from Newark to my final destination. The staff in Geneva were very helpful. When I arrived in Newark, I went to my gate to board my connecting flight.
The staff at the gate charged me $50.00 for my second piece of carry on luggage! I protested, saying that the charge should be $25.00. She said that because I was paying at the gate I had to pay $50.00. It is entirely unpractical for United Airlines to expect their customers to exit, check back in at the check in area (when I already had my boarding pass). They have lost my business for life. My small suitcase and the pair of jeans, sneakers, t-shirts and bath bag were not worth $50.00. This is an outrageous way to treat customers.

"Fly the friendly skies", ha ha, yeah right. I had flown on a flight from Edinburgh, Scotland to Newark New Jersey and was supposed to get a connecting flight in New Jersey to Detroit, Michigan. The flight to Detroit was on Thursday night at 5 until they delayed it about 5 times before cancelling it. They then told us we were not going to be able to get on a flight until Monday. They made us sit in the food court, one person with us went up to a worker to see if we could get blankets and before she even said anything the worker turned around and screamed, "I can't answer any questions right now." We fought all night to try and get a flight before Monday. We had finally gotten one from Jersey to Chicago then from Chicago to Saginaw. Before getting on the flight we got breakfast and even the workers at the food places were extremely rude.
Once we were part way on our one to Saginaw we all of a sudden had to fly back to Chicago and had to get another flight to Saginaw which luckily didn't take long. After finally arriving in Saginaw they said our bags were in Detroit and some were still in New Jersey. We gave them our addresses to ship them to us and they said it would be later in the day today but this morning they were dropped off to my house and it turns out they were in the Saginaw airport the whole time and could have gotten them right after our flight. They don't know what they're doing!

I travel 4 times a month. I use Delta because they are 98% on time and they are kind. I was placed on United this week by my company. Because I was in group 5 I was not allowed a carry on bag and I had to pay for checking my bag which added 50 to the flight. Not one person employed by United greeted or spoke any friendly words on either flight, most were rude. To top it all off both flights were delayed. Dissatisfied. Never again. Fly Delta!

I left DFW so early that I had to park in the outer parking lots. I did this no problem. Get to the TSA to have one guy do it all - so stand in line an hour. I did. It have a problem. To get to Houston to book it to another terminal in 30 minutes to be told cancelled. No problem still, taking it in stride. I do not know how I can still be in this terminal over 4 hours later and be pushed back and back and back and back. I start to have a problem. People sleeping on the floor - a young girl with no money for water even. My problems are growing. No sees that this problem that you are creating. When we ask why we can be discarded and other people go to the place I want to go and not be bumped. To be talked to that it is not their fault. Someone is responsible.
If it was not feasible to fly us few then why not book us on another company that can do the job in a timely manner. I know this is not profitable but at what point do people matter. If even one person takes my warning and does not fly with a United - a company that actually does not keep what they promise. Then I have done something. I will not ever use UNITED AIRLINES again! Cheaper ticket is not worth what I am still going thru! P.S. one star is too much!

I traveled from SJC to EWR. My flight number is G4MBE2. In my ticket allowed carry on bag and laptop bag. I carried 2 bag. One is laptop. And second one is carry on bag which is free. And they charge me 25$ for my carry on bag. When I'm entering in flight I seen more than 10 travelers they have more bigger carry bag than me. And on that time I feel too bad like why they charge me for my carry on bag. And I have my blanket on my carry on bag which I'm going to use during my flight but I can't because they took my carry on bag just for 25$... I never seen thing like this. After that I called customer care but they also didn't reply properly. Hope I got good response from here.

United Airlines is based in our city so we end up using often. It has gotten worse and worse. Today, first mechanical issues, then told a re-route. So had to re-park for more fuel. When we finished refueling, mind you we would have still been in flight. We were told to deboard because first officer had timed out due to working too many hours and we all would have to wait until they could find a new one. Seriously? That means he would have "Timed out" while flying... Making us all unsafe? Or total BS? It is the most unorganized, unprofessional, rude and dishonest business I know of.

I had an awesome once in lifetime experience at the Uvalde, TX proving grounds through huge tire company... A trip that I qualified for through work. Flights, hotel, and track time were all scheduled, and I arrived for my 6:50 am flight at 5 am. Surprise... that flight was cancelled. Next available flight - 12:08. Needless to say, I came back home (20 minute drive)... No need to stay at the airport when I couldn't even board for 6+ hours. Now, I got up at 3:30, to get ready and make sure I was there by 5, so I came back a laid down for a few hours.
When I got up at 8:30, I found out the flight was delayed again (12:40). Over the next hour, the flight was delayed a total of 3 times, finally departing at 1:15 and arriving at 7:24 to Houston. That left me a total of 1 minute to make my connecting flight to San Antonio. That didn't matter much, though, as the flight was delayed, again. And again. And again. The last update was for the flight to leave at 2:45 (7 hours + later than my original flight). This put me into Houston at 9:21, missing my connection (left at 8:15). Now, it's possible I could've made one of the other flights to San Antonio, but my 8:15 flight didn't even show a seat available. So, if I could've ever made it to Houston, what's the likelihood that I'd ever get a flight to San Antonio.
Oh, and the mandatory reception for the event kicked off at 6:30 (which would've been fine, had I made my original flights). So, I'd have missed the reception, had to arrange my own transportation to the hotel (since the rep. at the airport would be long gone by that time), and if I was laid over in Houston til Mon. morning, I would even miss the event. I finally called the rep. for the tire company and cancelled. No reason for me to try to even get to TX if I couldn't possibly get to the end point. Oh, and here's a kicker... my flight home? Got a notification on one of those flights being delayed, already (got that yesterday... Sunday... that flight isn't till TUESDAY). United Airlines, thanks a lot. You SUCK!!

I booked a flight with United Airlines for 4 pm on a sunny Monday afternoon. Showed up to the airport and through security to find out my flight is cancelled. I called customer service to get no help whatsoever. The woman on the phone told me the next flight out was not until the following day. I was upset but what can you do, so I accepted the fact that I had to take yet another day of work off for United Airlines mistake.
Then I told them I was in a foreign city and do not live there so I would need a hotel or taxi. They refused to give me any sort of compensation for the taxi, hotel, or food I would have to pay for. The delay was not due to weather, it was for "traffic control issues". There was multiple other flights out of the airport to my destination so I'm not sure what the issue was. I am appalled that this company is unable to provide me with at least a taxi ride to a hotel or a small fast food meal to keep their customers content when they screwed up. At this point, unless I hear back from United I will not be buying flights with them and will surely tell my friends and family to stick to American who at least provide taxi service. Ridiculous!

Denver to Houston, flight notification for delay was made 10-15 minutes and flight was delayed. Over one hour delay so connecting flight was very close. Although it was announced to allow persons with connecting flight exit first, staff hardly facilitated this effort. Flight attendants stated connecting flights would wait 5-10 minutes (lie). So then the hotel voucher with, it is only 6 minutes away (lie). Hotel shuttle was a 25 minute wait, ride an additional 30 minutes. Menu at hotel was more expensive than the $10.00 voucher received. I think UA airlines trains staff to be ingeniously concerned and white lies to customers. I am sooo done with this airline.

I fly United very often and am a 1K member. Recently on March 3 midnight, when I change my reservation within 2 hours of booking, I was supposed to receive a refund due to the ticket price drop between the change. I called United multiple times and they said the system showed the refund was issues, but I never received any of the refund and no written confirmation was provided to me. Paypal also tried to resolve this issue and no resolution from United.
I am extremely frustrated that United refund department cannot figure out what they did and the fund went nowhere. More than two months passed and I am still calling for their help. How can I escalate this? And where should escalate? It's like a black hole that nobody at their desk can figure out what went wrong. I don't understand how they can treat customers this and owe customer money. I reached my limit and really want to quit on United now.

United Airlines failed to book my flight from Newark to Seattle. They did however tie up money in my account for 3 days - was in pending status. Because I was returning to the US and at a international airport I had to WhatsApp a friend to have her ask why my flight wasn't booked but my bank authorized the payment. The reply, he must pay in cash at the airport. I arrived at the airport and the United employees confirmed what my friend said. But when I went to pay with cash they didn't accept payment.

Check in: As we had 3 in the party and 6 pieces of luggage to be checked through to Australia, I felt it easier to go to the check-in counter to ensure that everything was done correctly. The response at the check-in was "why are you here". I explained that I was here to check in for our flight to San Francisco then on to Sydney. The response "You are to use the machines over there!" I explained that I had a decent amount of luggage and there was three in our party and I would prefer to do this at the counter. "You cannot use the counter for check-in. That is what the terminals over there are for" was the response. To which I insisted and he reluctantly agree to serve. From here we interacted with 4 other staff members in the area and all of them rather rude. I understand cultural differences but I never felt that level of rudeness before.
At the Gate: I required to arrange the seating so that myself and my 8 year old daughter could sit together and hopefully so could my mother who were all traveling on the same ticket. The lady at the counter said "what would you like me to do about it? You should have booked your tickets before." I explained that American airlines don't allow Australian travel agents to assign seating like they can on the international flights for domestic runs. She explained that I didn't know what I was talking about so I left it even though this is the case as I use a very well-known travel agency to book all my flights. Eventually she arranged to have my daughter and I sitting together and my mum was in the same row just further along. I asked if they could call any of the passengers up to see if anyone was able to switch to which she replied "no I have already done enough for you that you haven't paid for."
On the flight: The flight experienced a large amount of turbulence. For the first hour and 45 minutes into this my daughter started to complain of wanting to be sick. I searched my seat and her seat and even the nice lady next to me but no one had any vomit bags. I pressed the alert button and the announcement came that if it was an emergency to press the button again. So I pressed it again and it went off and pressed it again and waited for about 30 secs before repeating the process a total of 5 times before someone came down. I said "My daughter is feeling unwell due to the turbulence and as I cannot find any vomit bags require some." The lady replied "sorry I don't understand." So I repeated myself again to which the manager overheard and went to get some bags. This was fine with me and I honestly didn't think much of it. We settled into the flight comfortably.
3 hours into the 5 hour flight my daughter was complaining of being hungry and up to that time I had not seen the trolley cart for food nor had I been asked. I went to the galley area and asked the stewardess... I threw the book down and stormed up to the front of the plane to find the in-flight service manager. Although annoyed I did not raise my voice or yell and scream and in the end had a very pleasant conversation with the manager. She was by far the best customer service representative I had met during that experience.
During our conversation the previous lady pushed me out the way and forced herself into the conversation, yelling and screaming and then turned to me and said "watch out. He has a bag and is recording this. Charge him! Watch yourselves!" I turned to the manager and said "What the hell was that? Oh and by the way this bag contains my phone which is switched off at the moment, my wallet and passports oh and headphones and two pens. You can have a look if you like."
She apologised for the behaviour and we spoke about the overall experience to which she agreed that I should have been served at the counter and that some flights have food provided and others don't and she wasn't sure as to why some do and others don't. At the end of the conversation she asked me if I would like to speak with a representative face to face because once I fly back to Australia I will not be able to get that sort of a service. Shocked, I said "that would be great if you can." I sat down and turned my phone on and logged everything on my phone immediately in case I required it as there was still another hour left to go.
Later the first steward came with the food trolley again to serve everyone food and said "I have been asked to make sure that you are asked personally about any food and to make a point of talking with you!" Shocked I felt like saying that I am sure the manager doesn't want that shared but clearly she didn't know how to interact with people in a professional manner. I smiled and was polite and purchased a meal for my daughter and thanked her. The in-flight manager said that I shouldn't have paid due to the circumstances in the galley. I replied "well I didn't know that and so I have already paid for it."
Arrival: Upon arriving at the airport my mum took my child as I had to wait to get my hand luggage from halfway down the back of the plane. As I came out the manager reminded me of the person she had arranged and said that he will listen to all the issues on behalf of the company. As I got to the door of the plane he was there and I smiled and said hello. "I heard you caused an scene on the plane today!" was his opening and addressing statement. I said I think it better that we move to a more suitable location than blocking the door of the plane and proceeded to more to a section of the walkway that was more appropriate. The whole time he kept wanting to talk to me as if I was in big trouble. He then proceeded to interrogate me and treat me as a criminal and threatened to not allow me on to the next flight as I was a flight risk. To which I asked "excuse me" and tried to explain my side of the story of which he was not interested at all.
The captain came over and gave his 5 cents' worth and I stopped them both and explained that the manager and I had arranged this meeting so that I could express my concerned for the Entire trip not just one event and that I did not appreciate being treated as a criminal when it was their staff member who was acting so rude and arrogant to me. They both said "yes but you called her a **." I said "no I called her behaviour that. She called my mother that!" They both stopped and went "well she shouldn't have done that" and then went straight back to giving me the third degree and stating that FAA regulations prohibit me from calling their staff a ** and so I replied "Does the FAA regulations prohibit rude and arrogant treatment of passengers?" I eventually told them that they were wasting my time and that I had a flight to catch and I left.
I had a pleasant trip back to Sydney and interacted with the staff fine just like I do on every trip I take throughout the world. I am disgusted with the behaviour of the flight attendant and after apologising to them for getting frustrated and referring to her behaviour as a ** like behaviour, I was still treated as a criminal. This sort of carry on should NOT have been permitted. Firstly, the staff member should never have lost it but I know everyone has their bad days. Secondly, as a representative meeting me after a difficult and problematic flight, should have been able to appease me and listen to my concern and outline the next plan of action with a response opportunity. (Standard business practice). Instead I am left hating United Airlines.

I called to confirm a change I recently made to my flight. Not even the change was unsuccessful and no notification was sent, but also they had a terrible customer service. The first two girls I talked to had an international accent. I am international too and I know that a foreign language is difficult, but at least you have to learn and wait for the customer to respond and not cut them in every sentence they say. The calls were dropped three times and I had to start over. The change was not made and if it was made they asked me to pay like $300+. The previous change I made charged me about $15 because of my flight cost like $1200+, but well the change didn't happen and they kept me on the phone for 2:15 hrs with like three different agents. This is the **, I will never fly with this airline again.

My 94-year old father is the newest UA victim. On our return to Syracuse from Florida, we landed in Newark. I wheeled dad to the gate. We noticed that prior flight to Syracuse was cancelled. Also noticed flights scheduled later in the day for Syracuse were cancelled. Strange. Thirty minutes later, our flight was cancelled. I took dad to the United Lounge to get service from the Desk Clerk. She apologized, said it was a mechanical problem and we could take a bus to Syracuse, 5 hours, or spend night at hotel, the cost of which UA would pay. We needed to get home that day as my mom was alone. As dad needs to make frequent stops, the bus was not an option, so we rented a car. The UA Desk Clerk said they would not cover the rental car but we would be eligible for compensation as the flight was cancelled for mechanical reasons.
We drove home that afternoon to Cortland, 30 miles south of Syracuse, 5 hours. The next day we had to drive to Syracuse to pick up our car and retrieve our luggage. The rental car alone was $180 plus $24 in gas. On top of that, we never used the flight from Newark to Syracuse, which of course was paid up front. We assumed we would be recompensed after I submitted a letter to UA in which I detailed our total cost, $720. This morning, we received notice of our compensation, $82.00! Obviously, our experience does not rise to the level of getting dragged off the plane. But, our experience speaks volumes for UA's true intentions. In the wake of their PR disaster, they continue to demonstrate a cavalier attitude - a take-it or leave-it approach with customers. Clearly, your talk is one thing, actions are another.

I bought my ticket online, and there was a mistake in the spelling of my name. When I was about to board the flight, they said my ticket wasn't valid because my name wasn't spelled exactly the same as the one in my passport. They offered no support, said that I had to pay twice. One agent even offered me to ask for a refund (Which doesn't warranty anything) and buy a whole new ticket again. I spoke to several agents and they all said it was my fault, and they couldn't do a thing about it. The only thing that made them do something for me, was the mention of me going to another airline. That's when they offered me to pay for services fees and flight change fees, which combined were the same cost as my ticket...

My complaint with United is twofold: extremely poor customer service and airport experience. First, the plane was delayed on the tarmac for 3 hours due to a problem with the air-conditioner. Second, we were deplaned, repeatedly told to wait until for further word on departure. After a 2-hour wait, we were told to go home or to a hotel & the UA Flight 909 Chicago to Amsterdam would leave in the morning. An email received the next morning alerted me we'd leave at 4:00 p.m; upon arrival at the airport, learned the flight was delayed 2 hours.
Finally, we left after a 24-hour delay! Of course, I was responsible for a 1st night's stay at the Amsterdam hotel and the taxi fees to and from the airport. Most appalling was the customer service. I was specifically told by a customer service rep the morning of the delay that I'd be reimbursed the Economy Plus fees as a courtesy when I returned home. On follow -up, I was told I would not receive a refund & given a $200 voucher, which will find its new home in my garbage. Avoid United like the plague!

We had reserved our seats and then checked in online 24 prior to departure. After boarding the flight from Houston to Cancun, we went to our seats and found a couple sitting in our seats. We told them they were in our assigned seats, showing them our tickets, and asked them very nicely multiple times to move. They ignored us and then the flight attendant arrived. We tried to show the flight attendant our tickets, but she told us we could not sit at our assigned seats. I pointed to 2 empty seats one row up and asked if we could sit there. The flight attendant said "NO, you need to go to the back of the plane NOW, find empty seats, and SIT DOWN. These seats do not cost any more than the ones at the back". Rude flight attendant.
I realize seats are not guaranteed and I am not upset at having to walk back 10 rows, but when we were really in the right, I really resent being treated like I was a junior high student sent to the principal's office. Since we did not want to cause a scene, we were left with no option but to take seats at the back (which were assigned to the couple in our assigned seats). There was absolutely no reason for the United Airlines attendant to be so rude to us because we were very pleasant. I can understand how incidents like this can escalate into something very ugly when the staff incites. Thankfully, the staff on the returning flight home was nice.

I've been flying with United for quite a while and have over 600,000 flight miles with this carrier, mainly because I live near Newark Liberty and fly a lot. Yesterday I had an extremely unpleasant and prolonged experience on what should have been a short flight. Our flight from Miami, which was supposed to leave Miami at 1:56pm, was delayed because of electrical issues, and we exited the gate about 3:00pm, only to return to the gate with more electrical issues, which we were told would be taken care of shortly. However, after a short time all power in the plane went down including the AC, which on the tarmac in Miami is not a good thing.
It seems that even when electrical issues were settled, the auxiliary power unit (APU) that is used to start the engines had also failed, as had the airport-based units that are used to power the plane and keep the air cooled (I think they were referred to as external power units) when the engines are not on. In fact the pilot told us that four of these units had failed. In short, every single piece of equipment, on the plane and off of the plane, that could be used to power the plane, keep the AC on, or start the engines had failed. In the end we sat on the tarmac in a plane with only emergency lighting, in temperatures that had to be around 90 F from sometime after 3pm until 7pm. We were told we could go out on the jetway (which wasn't any cooler) but couldn't go far because as soon as they found a way to start the engines we were going to need to leave because of air traffic control issues.
They finally brought in another external power unit (I believe it was truck-based), and we started up and left at 7pm. The pilot said that what we had experienced was unprecedented, was very apologetic, and said that basically everything that could go wrong, had gone wrong. While the crew was as accommodating as possible, since the flight was supposed to be short, they had nowhere near the supplies we needed for the extended stay, and had to borrow water from another plane.
In the end, the pilot and crew did all they could, but I was left wondering, as an engineer, why there isn't some standard operating procedure for failures such as these, in the form of a mobile unit, which they obviously found. But this should not have taken almost four hours to locate. Systems as complex as these should be prepared for situations where everything goes wrong. I suspect this wasn't the only time this has happened. What was missing here was a plan to take care of this problem. It didn't seem like they had one and were improvising. I hope this was a teaching moment for United and that they will be able to deal with this sort of thing in the future. They certainly had a big problem dealing with it yesterday.

In summary I've done a lot of horrible shameful things in my life, but flying on United is perhaps the most deplorable. I used to fly United for all international trips. It was generally a little cheaper and I thought how different could the service be? In the last three international flights I have not had one go off without a problem. Flying to Japan they delayed my plane for a mechanical issue and caused me to miss my connection to Kansai. There was a way to get there routing through Narita but the customer service agent wasn't able to figure it out and I had to manually write down all of the flights and show her how to route me there. They then cancelled my return flight because I wasn't on my original flight. So, coming home from Kansai International in Japan I was informed at the airport that I didn't have a seat because they cancelled my reservation. I then had to spend a few hours convincing them to let me on the flight.
More recently I booked a flight coming home from Edinburgh giving myself plenty of time to be home by a reasonable time to get to work. Due to gross incompetence and poorly maintained airplanes it took them over 26 hours to get me home, when originally the flights should have taken 14. When I calmly explained my situation to the agents they offered me nothing and told me that there is nothing that they can do. Terrible service, terrible planes, terrible people.

We had to put our Beagle down because of illness and old age. We bought another puppy for our son, a red Labrador from a local breeder. We had to babysit the puppy for 2 weeks before shipping her to our son, who lives in Charleston, SC. We were extremely nervous and advised against by our local veterinarians. On May 4, 2017, we took her to the United Airlines Cargo Central at IAH. Kim **, the United Representative was extremely courteous and assured us that our puppy will be safe and is in good hands. That made a huge difference to us especially when told that the flight was delayed by over 3 hours. Our puppy got to Charleston, SC safely and was well taken cared of by your staff. We will continue to use United for our travels despite all of the negative publicity of late. In fact, we have already booked for our next vacation on United. Thank you.

On a business class business trip from UK to States, United lost my luggage for 5 days, so I had to buy new clothing suitable for a business trip (not an inconsiderable amount). United sent me a letter admitting responsibility and requested my bank details so that they could pay. The United letter contained both a fax number and address for the return of bank details. I spent nearly two weeks trying the fax number (also tried to fax from different UK locations). The fax machine at the other end never answered. Sent a recorded delivery letter to the address that was provided on the United letter, my recorded letter was returned "not at this address". Sent a second recorded letter to the claims address mentioned on the website. Guess what, zero response two months later. It's now NINE MONTHS. United if this is your customer service it "SUCKS" and for one I will never travel business or any other class with United Airlines again.

I've used just about every airline that has a route here and abroad. I like United the best. I made many trips back and forth to Alaska, and all over the west and east coast of the USA. Although, I was dismayed to find out that all the airlines use the Philippines to process their tickets, I understand why. I have had many wonderful experiences with United Airlines, they do take care of whatever problem a passenger may have. The flight attendants are great and if you have a long trip, the food is very edible. I'll take United Airlines hands down!

Erika ArmstrongAirlines Contributing Editor
From the front desk of a busy FBO to the captain's seat of a commercial airliner, Erika Armstrong has experienced everything aviation has to offer. She is the author of A CHICK IN THE COCKPIT and her aviation articles can be found at Consumer Affairs, Plane & Pilot, Flying.com, Disciples of Flight, NYC Aviation, Contrails, Mentor, General Aviation News and Business Insider. More about Erika→

With 723 aircraft in their mainline fleet and an additional 510 aircraft operated regionally, United Airlines has one of the largest passenger fleets in the world.
Easy rewards: United Airlines has one of the most comprehensive and easy-to-use rewards programs out there.
Tiered seating: Business-class, first-class and business-first-class seating is available to let travelers relax and stretch out during a flight.
Free checked bag services: Business- and first-class passengers fly with no additional fees for a checked bag, barring oversized luggage.
International travel: In addition to offering domestic flights, United Airlines travels to 57 different countries and offers services such quick checks on visa issues related to travel.
Flight info on the go: United Airlines has an app that lets users book flights, check in, follow flight status info, see seat maps and more.
Best for International vacationers, business travelers and frequent fliers who want more travel options and upgraded service.
United Airlines Company Profile
Company Name:

United Airlines

Year Founded:

1926

Address:

233 S. Wacker Dr.

City:

Chicago

State/Province:

IL

Postal Code:

60606

Country:

United States

Website:

http://www.united.com/