Consumer Complaints and Reviews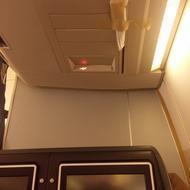 New CEO Oscar Munoz said in 2015 that he really cares about customer service. Well, as of October 2016, nothing changed. The service is continue to be dismal to say the least. After my flight from Shanghai to SFO was delayed for 3 hours (while we were on the plane), I missed my connection flight to SAC. When I inquired about it on the plane, I was told by flight attendants not to worry - I will be helped once we arrive. Contrarily to this, upon arrival, no one had advised passengers as to what they should do or where they should go to if they missed their connection flight. As I exited from the plane, there was no one to talk to, so I had to clear the customs, then get my luggage, and then wander around SFO airport asking everyone where I should go to inquire about my missed connection.
Finally after finding a United counter on a different floor, I asked a manager at the counter to help me. However, he rudely told me that I am not at the right place, and he can't help me, and accused me of being late(!) telling me that all other passengers who missed their flights have already been taken care of (not true, as I was second to leave the plane from BusinessFirst), at that point I refused to go anywhere else until he helps me. So he reluctantly agreed to look up my info and then offered to re-book me on another flight 3.5 hours later.
I refused again, since my flight from SFO to SAC is 55 min and I can't have my wife and kids wait for me for 4.5-5 hours at Sacramento airport after they already been waiting for over 2 hours. It would be quicker for them to drive from SAC to SFO, so I refused to accept that re-booking, and was told that "it is up to you to fly or not"(!) - very nice! So it sounded like it was my fault that I missed my connection flight that I paid for.
I then asked for a refund and again he refused to do it, until I said that I am not going to leave until he initiates the refund, at which point, he agreed to initiate it. He said he did not know for how much and that I will need to check online. So after that, I had my wife and kids drive for 2 hours from SAC to SFO to pick me up and then 3 hours back because of late day traffic. It was an extremely exhausting day for me and my family.
Next day, I called their customer service to inquire about the $ amount of my refund, and was told that is will be refunded automatically, and they did not know how much it would be. OK, so finally yesterday (10 days later) I get a notification that I was refunded $20(!). I find it simply incredible that after everything me and my family had to go through, all I was offered is a $20 refund! In fact, $20 is what I paid when checking in to simply upgrade my seat! LOL. So United skimmed another $200 off their client!
Well, they can keep the $20 as well, I will make sure to drop it off on their counter next time I pass by, as I will never go through this humiliating experience again. I would rather pay more and be treated as a human being than to save and be treated like a piece of luggage! This airline is not going to survive unless they drastically change the way they treat those who pay them for their dismal service. It is also important to mention that my BusinessFirst seat had a broken table and a towel was inserted and taped to the ceiling intended to close big air leak (I could still feel it), see attached picture - so old plane, poorly maintained inside, all we can hope is that other more important components are maintained differently.

I booked a return flight with United on 5th October. On 17th they send me an email that they are unable to issue the ticket and are now asking me double for the same itinerary. Customer service has hung up on me multiple times and they say there is nothing they can do. Now all flight prices have gone up and there seems to be no recourse.

So I booked tickets from PDX to DSM 3 months before my wedding date 09-10-16. I ordered tickets for my photographers and moral of the story, the flights were changed without notice! My tickets to DSM were from a different flight (which was also a disaster) but returning flight from DSM to DEN - from DEN to PDX were United Airlines, and come to find out they cancelled the flight from DSM to DEN without notice! I had to get another set of tickets double the price to have my photographer fly back home! I attempted to get a refund and they told me they couldn't do that because the tickets are nonrefundable! How is that possible?! It was not our fault they cancelled flights without notice! No email, no phone call, no flight back home! I just don't understand how these companies stay in business?! Will never fly with United!

We were flying back from Lihue to LA on August the 31st (UA 1292 departing at 8:35pm) and hoped for a calm, relaxing trip on business class after a nice vacation. On the front row there was this ** stocky lady who sort of drew attention from the moment we stepped inside the plane because of her talking loud and moving around a lot. The fact that she stood up for numerous times during the flight and went behind the curtain where the flight attendants were and we could hear her laughing with them indicated that she was a flight attendant off duty, as they seem to know each other very well.
While it was nice to see colleagues hanging out, she turned to be annoying to the people around and the gentleman sitting next to her, as she talked loudly from her chair to the flight attendants, Sat in the middle of the aisle blocking access to the bathroom and not moving when people tried to pass or barely moving like she was doing them a favor. We were on the third row but for whatever reasons, one of her bags was stored above our seats (later we noticed that she pushed a gift bag all the way in the corner which caused a tear in the bag and destroyed the souvenir we had in there and also my husband's baseball cap went missing).
Long story short, she was noisy and annoyingly bossy and like she was trying to show off for the entire trip. At some point my husband and I were asleep and she came, put a foot on the seat next to my husband's back and pushed herself up to grab her luggage. He woke up and looked at her trying to understand what she was doing, there was no apology or any courteous gesture, she took out my husband's bag and put it on the floor, and then she put hers on the seat next to my sleeping husband and started looking for something inside. He is a patient guy and tried not to be bothered by such lack of consideration, he smiled and she had nothing but an arrogant look on her face.
She eventually put her bag back again by stepping on the bed were my husband was laying and went back to her chair. Not even an hour later, my husband goes to bathroom, I am asleep in my chair, I hear a "jesus christ" and some aggressive noises and I see her again climbed on top of my husband's seat with her shoes on, throwing magazines on his bed from the luggage compartment above where he put them as they were shoved next to his head. I said: "Excuse me! can I help you with something? You seem very upset with us and I don't think I like your attitude very much. What is your problem?" She didn't answer anything and very furiously started to shove the magazines back in their compartment like a crazy person. Then she left without any word, went in front of the plane where the flight attendants were and started to tell them something pointing to us.
It looked like the two ladies there sort of knew she was coockoo or something as they didn't seem to react the way she probably expected and come to scold us or something (we actually had one of them come to our seat and offer orange juice). Then she went back to her seat acting like a spoiled child talking loudly and displaying that forced laughing like she was trying to show us she was some boss there or somehow in charge, not just a simple mortal like we, the paying customers were.
We later asked one of the flight attendants if this woman was off duty and she said yes. We complained of how rude she was and they apologized but this was unacceptable when you pay this kind of money. Unacceptable in any circumstance but to have this kind of treatment on business class from a frustrated idiot who embarrassed herself desperately trying to look important and having no clue how ridiculous she was. Somebody at United should start giving these stupid employees some serious training and explain to the poor dumb that off duty doesn't mean she owns the plane and behaves like in her own bedroom, or kick their arrogant asses out as there are other people happy to take such a job and be respectful and courteous to the customers on the plane.

United Flight 1400, Departs: Atlanta, GA Gate T17 @ 11:10 am Arrives: Newark at 1:17pm confirmation: **. I had a really bad experience in the airport, I am going to contact the BBB and write a really bad review about my experience and tell everybody that I know not to fly with United Airlines. I have used United Airlines 3 times in the last 30 days alone. My experience started in Atlanta's airport, I had 2 bags and a carry-on. The first person that I had to deal with was Joyce **, she made me pay for the 2 bags that I had which I did and paid $60 and said that my carry on was fine. I have used the same carry on 2 weeks ago on another United Airline and didn't have a problem with the carry-on.
Joyce was really bad and rude, she shouldn't be working for United, anyhow, I went through security with my carry-on, when I got to the gate I had to deal with another awful employee her name was F **. She was so rude and disrespectful. She said that I had to pay $25 for the carry-on, as soon that I said I am not paying $25 she said that I had to pay $150 for the carry-on. I asked to speak with a manager, I had to wait and then someone named Dozier ** and oh my God she was even worse than ** and **.
She went and closed the gate and said that I am going to miss the flight. I said I can't miss the flight because I have a meeting in Albany, NY and it's going to take me a minute to transfer some money from my savings to my checking. She said it's fine but I am missing my flight. I asked to speak to a real manager because ** was not a manager, ** said it's going to take 3 minutes for a manager to come over. I said it's fine, I had to wait for another an hour and 30 minutes and the manager never came to talk to me, so I told F ** that I wanted to make the $150 payment she said that I had to wait for the next flight to board and that if I looked at her again I would not get on a plane today! I want a refund for my ticket and the $150 for the carry-on.
How do I know I can trust these reviews about United Airlines?
610,392 reviews on ConsumerAffairs are verified.
We require contact information to ensure our reviewers are real.
We use intelligent software that helps us maintain the integrity of reviews.
Our moderators read all reviews to verify quality and helpfulness.
For more information about reviews on ConsumerAffairs.com please visit our FAQ.

I called customer service at United with some general questions about delays/cancellation due to Hurricane Matthew. My call was answered by a woman with a foreign accent. She was rude, unprofessional and argumentative. She proceeded to talk over me and interrupt me. I was merely trying to understand their policies. She was literally yelling at me. I was given very different information several days earlier. I asked to be connected to a supervisor several times. She hung up on me. United needs to conduct some serious training in appropriate social behavior and etiquette. There appears to be no quality assurance. They really just don't care.

As I'm typing this, I am currently stuck at YYC Airport. In less than a month, United airlines screwed the flights three times for me. Unfortunately, there were no other airlines besides United that would fly to San Francisco so I had no choice. The first time, I flew from Singapore to Shanghai as a connecting flight, and when I went to the United counter, they told me that I wouldn't be allowed into the US (Shanghai to Los Angeles) as I did not fill the ESTA form. Well, Air Canada sent me an ETA form to fill up to be able to enter Canada from Los Angeles but United did not send me anything! It is United's responsibility but they did not provide information and left me, a 20 year old, stuck and stranded in Shanghai for two days. No one spoke English, hotels were bad, no proper food. No compensation whatsoever from United.
My Stepfather called Aeroplan and Air Canada, and they got me tickets on the 2nd day, first class from Shanghai to Calgary with no extra fee even though it is absolutely not their problem. The rep from Air Canada also called United and they mentioned that due to "technical errors" the flight was cancelled and I should have been "reprotected". What **. He then called United to get an explanation from them. First time he called, they said the plane was in the air, kept going to and fro, put him on hold for almost an hour, blamed Air Canada then hung up! How mature. The second time he called back, they said they couldn't find any information about me. Did I swim from Singapore to Shanghai then? My Stepfather paid for the flights. How can they say I wasn't on that flight? Common sense applies to NONE of the United reps.
Then shortly after, they hung up and even though they have my stepfather's number, they never called back until today. Mind you, my Stepfather is a frequent flyer, travelling 3 to 4 times a month for business. Never had a problem with any other airlines but this! Forward back to today, our flight to San Francisco was supposed to depart at 6:30 pm yesterday. They delayed the flight till 7:45 pm, then told us the flight was cancelled due to "mechanical errors". Guess what? At 7 pm, the plane wasn't even on the gate! They then took 30 minutes to unload our baggage onto the belt (seriously, an airplane that has been in the air and touchdown would have our luggage on the belt in 15 minutes tops) and we had to go back out to the United check in desk to reschedule the flight. They rescheduled it to the next morning, 6:30 am flight.
We arrived at 5 am, tried to use the kiosk for bag tags which then said ticket not found. We went to the counter and the lady said it is delayed again. Never mind, we got our bag tags and tried to go in to US Customs, and they mentioned we were not allowed to check in as the plane was not checked out to fly. We are now waiting at the departure until 7:30 am. It is like as if they know the plane might not be in the air and they're just trying their luck with it anyway. We have scheduled other flights too and because of that, lost close to a thousand dollars just to reschedule and re-book everything. United rep said we could file a claim. Seriously?
There is nothing on the website - no emails, called customer service and it was the most useless conversation I've ever had. I have no idea how United has managed to stand all this years with such bad customer service, and apparently they are in over their heads thinking they're the best airlines in the world with their shooting customers down. Not like we travel for free! Please don't ever fly United. You're in for a bad time if you do.

We booked a flight to/from Mosinee, Wi/Puerto Vallarta, Mexico for a vacation in February thru Expedia. We just received an email stating that our flights were changed. So we looked online and the flights for the same times were still available. We booked these about ten months in advance of our planned vacation in order to get the best deal, but they obviously changed our itineraries so they could sell our seats to someone else for more money. This is unacceptable and penalizes those who plan in advance. My family would love a response from United to explain the reasoning. We had to cancel our vacation because they could no longer meet our schedule with another offer. I say offer because they didn't offer one of the flights that are currently available, but just at a much higher cost now than when we booked. In my opinion, this is fraud.

I made arrangements for my boyfriend's flight using my credit card information. I was never prompted to ask who the actual passenger who would be, they just assumed that since I was the one making the arrangements that I was also the passenger. I called them immediately to explain to them that they have me booked as the passenger & it needs to be my boyfriend. They explained that it's a non-transferable ticket but since they could see I had just booked it that they would cancel my flight, reimburse me in 10-14 days & they would have to set up a different ticket for my boyfriend. Needless to say I was not happy about not getting an immediate refund & they blamed it on my bank. I eventually got a partial refund & they overcharged me for my boyfriend's flight by about $100.
Upon on his return flight, his luggage he was checking was 3 lbs over the limit & they were going to try & charge us an extra $100 for 3lbs. I said, "Are you crazy?" So, we rearranged a few things. Took a few heavy items out of his check on & moved them to his carry on. Plus, you have to pay a $5 fee to buy a non-reloadable prepaid visa in order to pay the $25 luggage fair. They won't let you pay them directly which is just another way of nickel & diming you to death. No apologies or anything. I will NEVER use United again! What a ripoff!

Sunday our United Airlines Flight 3457 from Indianapolis was set to leave at 5:50 and was delayed. We needed to reschedule our connecting flight. We had to wait in line for two hours, the new flight they assigned us didn't work either because the plane was delayed again. We didn't depart until 11:00 pm. We Sat on the runway for over a hour before departing. When we landed in Chicago they couldn't get us out to our final destination of Salt Lake City. They wanted us to catch another flight at 4:45 am and go to Denver then Salt Lake City. We ended up purchasing tickets on Frontier for a quick direct flight. Frontier Airlines were very helpful. Once we landed in Salt Lake City we find out United has lost our bags. They found them late Monday night, but notified us they will not deliver them to our house. We would have to pay a fee for that. I do not recommend booking on United Airlines!!!

I wanted to change the date of my return flight that I booked with Faregeek from Houston to London. Faregeek wanted to charge me $400. I called up United and they changed it. I expected to pay a penalty! But no penalty was charged! Thank you United Airlines! <3

I don't normally write reviews of businesses but I created this account specifically to review United Airlines and Allianz. A simple matter of needing to change my flight became a ridiculous several hour ordeal in which at least 30 minutes was spent trying to get out of voice automated options. I'm not sure how to speak better or clearer English for single letters and numbers and "yes", and "no" but the automated service immediately set United Airlines on the wrong track for me. The first customer service rep was very short, snooty, and quick to transfer me to Allianz to review my travel insurance (right action, wrong attitude).
After speaking to multiple customer service reps, all who were polite but gave me different information such as I could credit my cancelled flight towards a different flight but when I called back with a new flight I was told to do this - there would be an additional $200 fee. I was not charged to fee in the end but this was not a positive experience.
I have never flown with United before and do not think I will again, regardless how the flight goes. The Allianz service, while good in theory, lacked the practical side I thought I was signing up for. The most upsetting part for me was initially I believed I would be able to refund my trip (I had found a better priced flight on Delta at a closer airport) but was unable to because my husband's work (Army) did not have specific military orders that we could turn into claims. We could file a claim but it was pretty clear we probably wouldn't be reimbursed. No complaints against the representative but I was pretty disappointed in what I had signed up for. I understand a business is a business and must be run like a business but I definitely felt the lack of compassion I have experienced with other airlines such as Southwest and Delta.

I am a good example of someone who has witnessed the decline of your airline for over 40 years. I am old enough to remember when employees were proud to work for a company that respected them and trained to be kind to your "CUSTOMERS" who sacrifice dignity, overcrowded planes, delay due to equipment problems, are in planes run by computers and do not pressurize the cabin to maintain a degree of comfort. It is the truth that people will demand better service when they realize how travel is based on providing a smile otherwise you're better off with a computer but without people you're out of business. I am exhausted and dehydrated and began at 4 am to be told I don't matter. United refused to refund a ticket when I cancelled a trip in 2015 for an emergency. United delegated my account and refused to honor the email... but after today I refuse to be a paying victim.

I already have a fully paid for fare with United. I arrived early due to no line and TSA being quicker than normal. I saw they have an earlier flight with open seats and inquired about flying standby. They could put me on flight for $75 up-charge but not on a list for free. I told them no and waited until everyone boarded. Inquired again about flying standby. Wouldn't do it and said it's $75 unless I have status. I asked if this is why they have a one star rating and she said there's nothing she can do. So I asked her to use common sense and only then does she say she was going to put me on but now she can't because I said that to her. So after saying no 3 times she would have said yes AFTER I was annoyed with the situation. Back to my question, where is the common sense? Get it together United, one star is more than I would give you if I could.

I had left my black Alcatel Phone at the security after immigration at the Chhatrapati Shivaji International Airport on July 26th, 2016. I called the airport upon my return to the USA at the number: 9619050580. I spoke to someone who told me that they had found the phone and gave me a reference number for it: **. They said the phone was placed at the airport's lost and found and I can call them during office hours to retrieve it. When I called the next day, the lost and found service asked for me to contact the airlines so that I could have it sent to the USA through the airline through which I had traveled.
I emailed United Airlines on 29 July, 2016 and received a case ID number: Case ID number **. I also reported lost item on the website: lost item ID: **. I called United several times to tell them that my phone was right there at the Mumbai airport and had emailed them authorization to retrieve it for me. After several calls, I was connected to the Mumbai branch of United, who asked me to send relatives to pick it up even though I said I have no relatives at Mumbai to do that and that the airport was only going to give it to the airlines.
The person was quite rude and pretty much hung up on me after speaking to me with a rude tone. Each time I called, the person on the line would say I had not updated the details of the phone which I did and I would explain that the phone is in Mumbai and all over again. If I could retrieve it from the airport myself, I would have. The airport emailed me saying that they cannot mail me the phone and that I must contact the airlines to help retrieve it.
Each time I would call United, they would go back to not knowing anything about the phone even though they said they would update the file. I updated it online several times too, to reflect the the situation and the same answer - "we did not find your phone and we don't have details about how it looks." I would update that it is a black Alcatel and is already in the Mumbai airport and that the airlines need to retrieve it for me as that is what the airport is asking to do. Eventually, I stopped calling. I get messages updating me that the phone has not been found, even though I have clearly said over and over again that the phone is at Mumbai airport, reference number ** at their lost and found. It looks like United does not care to actually help a customer retrieve their property!!

United Airlines is by far the worst airline out there. If you can find ANY other option, use it. Here is my story: I traveled to Addis Ababa and back in December 2015/January 2016; due to unforeseen circumstances I had to come home early. I called United to change my flight, understanding there would be a cost. After over an hour on the phone with them (while I was in Djibouti) trying to amend my travel dates, I was told to call a different number which was not serviced in Djibouti. I then tried calling back only to be told that I could not change the flight.
Upon my arrival in Toronto, I called back, and was told that they were so sorry for the bad service I'd received and that they were applying a credit to my account. I was so happy that they *seemed* to understand and was all ready to brand-ambassador the crap out of them. BUT NOT SO FAST... I just called back attempting use said credit and was told that the flight had to be THE EXACT same flight (out of Addis) to use the credit. They then changed their story to say it had to be from somewhere in Africa. They then changed their story to say that they had to charge $300 to make any changes at all to the flight (considering the flight I'm looking it is around $430 and the original flight was $1000, this seems a little ridiculous, but hey - $135 is something!).
So just when I was ready to suck it up and shell out $135 after over 10 accumulated hours of stress, anxiety and frustration, I am told that I have to USE the credited ticket before the date of issue of my original ticket, which was Dec. 26th. What the ever-loving **. After United recently poured millions of dollars into trying to rebrand itself as the user-friendly airline, they really ought to consider actually following through on a FEW of those brand promises. As an avid-traveling 30-year-old (making a comfortable living), I will never use this airline again. My first ever full on brand boycott.

Website didn't work. Called to complete reservation and to obtain travel insurance. Was charged $25 to complete online reservation over phone, and agent never added the travel insurance to my itinerary. I can't get reimbursed for the $500 fare differential and it will take customer care 14 business days to respond to me. Also, agent never warned me she would charge me for the call. I only discovered it by looking at my credit card bill.

I compared prices when I bought a ticket and went with United because I thought it was cheaper. But then, lo and behold, they added $60 in taxes and fees (the other airline included this in their price). Don't fly United.

You have got to kidding me! I have been a United Mileage Plus member for almost 30 years and have in the last two months used United solely to travel to 4 countries (43K miles in the last 4 or 5 months). Had a business class ticket booked from Chicago to Seoul tomorrow morning ($8000 ticket booked 6 months ago) for a very brief 4 night business trip and received a text at 1 am (11 hours before the flight) this morning saying the trip was cancelled and rebooked for the next day. Are you kidding??? Now on my 3rd hour at 3 am (on hold for the 5th time) and the person I was working with just hung up on me!

I don't have the words to express all my frustration against United. I called to ask if I could book a ticket and use mileage to pay for part of it and if I could use a certificate as well. The agent told me I couldn't combine both (so why bother saving them anyways?). We looked for the ticket price and then I asked to see how much would be deducted if I use mileage to pay for part of my ticket.
Surprise, surprise, the game changed. I was informed that I couldn't have 2 modes of payment (mileage and credit card, which apparently was fine 5 minutes earlier, since I was very clear when I asked if I could pay for PART of the ticket with mileages and the answer is yes). If I could pay for PART of the ticket with mileage, how would I pay for the rest? Sure enough it would be with credit card. Either United mileage is a scam, or the agent is unable to understand plain English. Either way, I am very frustrated and I was given one more reason to avoid using United.

I had a horrible experience with the Airline and its employees. On May 16, 2016 I booked a flight with this airline to go to UK for an emergency with my daughter. I had one suit case and 1 carry on. I was told when it was booked this would be covered but ended up paying to have bag stored. I flew from Richmond to Dulles for my connecting flight to UK with United. I got there and all was delayed by 4 1/2 hours. I was going from Dulles to Heathrow and transport had been booked and paid for in advance to take me from Heathrow to my daughter's flat. I was to land at 10:30 pm but due to delays and other reasons the flight was slower than should be. I did not get to my daughter's until almost 3 am. I could not let my family know what was going on in UK or here in Virginia due to no phone service in airport. They were extremely worried about me as I am 63 with some health problems. The crew on this airline were unfriendly almost rude.
Due to the stress I was forced into due to the above I was unable to sleep on the flight. Nothing better was offered by the airline to make things right the day I flew. When I complained via phone I received an email stating that they would offer me $100.00 on my next booking which to me was a slap in the face and they wanted me to agree to not lodge a complaint if I took advantage of that $100.00 offer. I would never fly with them again due to all of this. What little food they offered was disgusting and I could not eat it. I landed in Heathrow tired and hungry. There was nothing else offered that would even begin to ease what happened.

Flight was 5.5 hours late - issued connection. Because of this we missed the interior land portion of our trip. This was a bucket list trip to years in planning. Flew us out in economy class - charged us for first class. Refused give us back difference. No customer service employees. Do not care about customers.

I purchased a ticket for my 15 year old son to visit with family in Chicago. As we all know, when booking a flight you need to include the date of birth for the traveler. When I tried to check in I was told I needed to check in at the airport. When I got there I had to see an agent who informed me that United's policy for unattended minors traveling is no longer 12 years old but now 15. They asked me to pay an additional $300 - $150 each way. The agent told me this was due to all the airport bombings - REALLY? Well, I refused to be held hostage and pay another penny. I could have flown with him for $300. His airfare was less than that.
I googled age for unaccompanied minors and some airlines have changed the age to 13 or 14 - even the federal government's website noted no airline using the age of 15. United Airlines - stop gouging your customers and trying to hold them hostage. This was a very disappointing experience for my son and the family he was meant to visit.

My new surf board had been broken during the flight. I packed it in a special travel carrier bag for surf, in bubble paper and in duvet. On it there is written FRAGILE FRAGILE FRAGILE. I took the plane with several companies (American Airlines, DELTA) and that never happened before. United makes me paid 150 dollars to break my board. I don't know how it is possible to break it after all the wrapping precautions I took. Certainly the carrier has been throw with violence. I filed a claim in San Diego. I called the UNITED services to know the status of my claim. The women told me that she could not do anything - didn't try to help me finding a solution and hung up. For the return I took American Airlines. I also paid 150 dollars and my board was okay when I got it at the airport. I am never going to take UNITED again. Client service is the worst I have ever experimented. I lost 500 dollars of surf board. 300 dollars of oversized fees for NOTHING.

I was humiliated, embarrassed, for one of the airplane attendance: we boarded the aircraft in the last moment, we decide to sit in the very first available seats. A stewardess approached us asking if we want something to drink. After we tell her yes, she asked for our boarding pass, she immediately ask us to leave. We felt horrible, since she did not gave us the chance to pay for the seat at the first. It look like she was enjoying our humiliation.

I have only once traveled with United 3 years before and I wasn't a fan of their service then also. Now recently I booked a flight with them and called up to confirm their baggage policy. First of all, their baggage policy sucks as only 1 free checked-in bag for international flights doesn't come up to our expectations with this popular airline. Dozen other airlines offers 2 free checked-in bags. Secondly their customer service is not cooperative. Instead of convincing me about United service when I wasn't very happy with their baggage policy, they came right down at me saying, "It's your choice to leave us".
I asked them, "If other flights offer something more than your flight then why should I be even travelling with United?" And they said, "It's up to you" (to leave our customer base forever). Well guess what I did, I cancelled my flight and will never ever book from United again and would highly recommend to others not to too. After this experience I was afraid that how they may behave on flight and I really want to have a pleasant experience on such long journey.

Twice now United has taken off 30 minutes to an hour late with the explanation that "paperwork" had to be completed. This last time, we deplaned, and then we were re-boarded. Apology from the pilot. That's it. No smiles from the flight attendants. Most have been unfriendly. I will avoid this airline in the future.

Over the years, I have travelled to New Zealand and Australia over 12 times and Europe twice. Domestic USA too much to remember, always for personal travel. I figured flying DEN to SLC would be... well... "seamless". HA! My days of air travel has been greatly curtailed due to health issues. I am on oxygen 24/7, so went to the expense of buying a Inogen portable oxygen concentrator approved by United. I called the United Accommodations Desk to make sure I was "allowed" to bring this on and was REQUIRED to get a UNITED FORM filled out by my doctor. I had a prescription slip and wasted NOPE. Filled out form was required!! I chased around and got this done. TIME to FLY! I bought First Class for more room; requested a wheelchair online and, went to check in with ONE bag checked that contained my CPAP medical device required for when I sleep.
I asked about wheelchair... "HUH??" Not available! So, I was able to walk slowly to the gate. FLIGHT STAFF were GREAT and arrival to SLC was good UNTIL... I looked for my bag... It looked like an oversized shaving kit bag! NOPE. Missing! Checked with Baggage Control... OH! It's right... HERE STILL IN DENVER!! So, it's MIDNIGHT. Waiting on WHERESMYSUITCASE.com to deliver my luggage at THREE THIRTY AM!! YES!! 3:30 AM!! YUP, a 65 minute flight, FIRST CLASS and could NOT get it right!! I think NEVER AGAIN! Back to SouthWest I go!! How would you feel??

After arriving 2.5 hrs late in San Francisco due to some sprinkles in DC - found out we had missed our connector and had a 10 hr wait in the airport for the next connector to Reno. We were already paying for an expensive hotel in Tahoe, but they really don't care - so we had to beg for our baggage so we could pay even more for a filthy local hotel. Then found out our connector was in coach (we paid dearly for business class!) After complaining we received a $54 refund!

I booked a flight to take my daughter to Spain and Portugal this Christmas as her college graduation present. One flight option was a 24 hour layover in Amsterdam. Since we had never been to Amsterdam we chose this option. Four days later we get an email saying they cannot issue out tickets; to please call them. I am now on my 5th phone call; over 2 1/2 hours on the phone/hold. After explaining my situation I get told that it's not their fault; it's their partner airline. Their solutions are not viable and they appear not to be listening.
I asked for a supervisor and was put on hold. When the agent came back she said she had the supervisor on the line and was connecting me. Bingo - HOLD music again for another twenty minutes until I hung up. That phone call lasted one hour and sixteen minutes. Called back and immediately asked for a supervisor. She is very helpful but tells me that the amount I was charged did not include the Lisbon to Amsterdam segment and now the tickets are an additional $1200. Had to ditch the whole Amsterdam segment much to my dismay. I haven't even left for the airport and I hate the airline!!! I've now been on the phone over 3 hours total and I'm on hold again.
United Airlines Company Profile
Company Name:

United Airlines

Year Founded:

1926

Address:

233 S. Wacker Dr.

City:

Chicago

State/Province:

IL

Postal Code:

60606

Country:

United States

Website:

http://www.united.com/