Consumer Complaints & Reviews

This woman was trying to charge me for my luggage from the minute she saw me, even though I showed her proof in writing from the United web page, that clearly confirmed that I was right about my luggage allowance and she was wrong. Instead of being helpful and try to resolve the misunderstanding she was trying so hard to charge me and dishonor the proof on my hand and dishonor the statement of one of the agents on the phone. It was not pleasant at all to start my day at 5 am with someone like her giving me such a hard time. Cris you should work in the back, talking to machines or luggage. YOU SHOULD NOT BE TALKING TO PEOPLE. YOU ARE THE WORST CUSTOMER SERVICE EVER.

I had my first, and probably last experience with United Airlines in July, 2016. I visited San Diego, my departure from IAH was very please tell but the return trip was a nightmare! July 16th, I checked in at SAN to return to IAH. I arrived at the appropriate gate for my flight wearing a pair of tights with a sleeveless body shirt and a long sleeve sweater. The agent loudly stated "you can't get on the plane dressed like that. You will have to put a top to cover what you are wearing or I can't let you board the plane." I thought Anissa (the agent at gate 37) was kidding, but she stated United had dress codes. I told her I had a long sweater to cover my arms on the plane, it was tied around my waste. She said that was not acceptable, directed me to a shop to purchase a top.
I am 73 years old and have been flying 40 years, surely I know how dress appropriately! I have address this issue with United Airlines via phone and in writing, since July 18th, as of today I have not received a respond from United, but I will not go away nor will I be swept under the rug. United Airlines appear to have no respect passengers of color.

My wife and I travel a great deal for business and for pleasure and have never had an experience with any other airline like that we have had with United Airlines. Last year I had booked a trip from Calgary, Alberta to New Orleans, Louisiana for my wife's 40th birthday to leave on October 9, 2015. Unfortunately due to personal family reasons I was forced to cancel the flight.
At the time the airline booking agent told me that although my flight was non-refundable that it was eligible for a flight credit that could be applied to a new flight if I used it up in one year, what she failed to mention is that it had to be used up within one year of the booking date (July 1) and not the date for the flight, which is what I assumed she meant. But when I called today to book a flight (Aug. 22, 2016) I was told that my ticket had been cancelled and that United would not give me a flight credit or a refund for the $1200 spent for the tickets, I told the agent that that is equivalent to theft, she told me that it was not, to which I replied, if someone pays for a product but never receives that product for which he paid that is indeed THEFT... Thanks for nothing United Airlines, that will be the last time you get any money out of me.

We were supposed to get a 9 am flight. We arrive 1.5 hours early to check in then realize we got bump out 2 hours later due to overbooked flight. I would never fly again. We did not complain because we are just too excited. But while waiting we receive another bad news. Our flight is delayed again another 2 hours because of airport traffic and we will end up connecting the next day to our final destination due to the airline overbooking. 1 day lost of our vacation due to their inefficiency. I would never use this airline again.

Flight 569 ORD - PDX on 8/18/2016. My concern is the conduct of one of the two flight attendants. She was rude and inappropriate with myself and other passengers. At one point I got up to use the lavatory and the seat belt sign came on when I was already up. When she saw me hesitate in front of the lavatory, instead of politely and professionally asking me to return to my seat she said, "The seat belt sign is on, you're not supposed to be up".
I started to turn around, but someone behind me wanted to use the lavatory. The flight attendant said, "You're not supposed to be congregating here either. So what's it going to be?" (loudly). I said, "Well I thought I wasn't sure if it was occupied." She said "Well it's green!" and slapped her hand on the "green" window. (Some people are color blind, which is probably why every airplane lavatory I've seen has the words "occupied or "unoccupied" on it, not a color alone.) This is inappropriate, unprofessional and unacceptable conduct. Her words and raising her voice and slapping the lavatory are actually signs of someone escalating toward violence. Yet who could I ask for help?
THEN within seconds after I left the lavatory (and the second person) we saw the two flight attendants crowding the aisle as they collected trash. If the seat belt sign was the priority why were they out and about themselves? HOW do you propose people determine if the lavatory is not occupied if they do not sit right next to it (rule "do not congregate in front of it")? I overhead the same flight attendant make harsh comments about people putting away their luggage, "Move forward. I said FORWARD. There's no room back here!" My flight was delayed and other problems that I can forgive but this unprofessional behavior I cannot and I will not fly United ever again.
How do I know I can trust these reviews about United Airlines?
575,164 reviews on ConsumerAffairs are verified.
We require contact information to ensure our reviewers are real.
We use intelligent software that helps us maintain the integrity of reviews.
Our moderators read all reviews to verify quality and helpfulness.
For more information about reviews on ConsumerAffairs.com please visit our FAQ.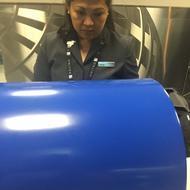 Another Huge disappointment with United. I was traveling to Sao Paulo on Saturday August 13th, flight 105. I understand the weather related issues and the 1 hr delay but once again the communication with United is just terrible and don't get me started on the attitude from the United personnel. They kept us on the plane for more than 1 hour because they couldn't move the gate bridge and maintenance was working on it. After weather and Gate Bridge delays, we left 140 minutes late but the problem is that 40 minutes after takeoff, pilot announcement was extremely disconcerting. Ladies and Gentlemen, we have a problem because we are getting some warning signs and the Autopilot doesn't work so we will have to get back to the closest major airport BUT we will not declare any emergency REALLY, isn't the plane supposed to be checked before we leave.
Once again having problems, I don't know if it's just me that I travel too much or just bad luck. Unfortunately I have had more and more issues with United and for once I realize status doesn't mean anything as some United representatives as extremely rude and disrespectful and they can't resolve problems. I guess I didn't get any compensation because I decided to cancel my trip as I was only going to be in Brazil for 36 hrs after all of this issue. I had 3 customers by themselves in Brazil and this was really costly to the company but I guess United doesn't really care about it. We are looking into options for legal representation but of course once again, I don't think it matters for a company like United.
If this was a onetime thing, from time to time, it would be fine, but it's almost every international overseas flight a take (7-8 a year) and then, several domestics as well. Attached a picture of the wonderful United representative whom started to raise her voice to me in front of everybody when I was just trying to understand what she was explaining.

My son and I decided to take a vacation to NYC. We flew from SMF to EWR on Saturday 8/13 and had a connecting flight in ORD. The flight out of SMF was over 30 minutes late to mechanical issues (front lavatory was out of order). This concerned me and several other passengers as we had less than hour between flights even before the delay. We managed to still make it to ORD on time, and my son and I ran from one end of the terminal to the other, just in time to board. A few other people barely made it on. When we arrived in Newark around midnight, several of us passengers discovered that our baggage did not make the flight and they were still in Chicago. The first flight from ORD to EWR was to land at 9 a.m. and the woman at Baggage Claim said it should hopefully be there by 11 am. I filed a claim and got email and text updates. I stayed in Newark that night and the next day went to my rental in Harlem.
After no updates for several hours, I managed to get a hold of a real person in Texas around 4:30 pm Sunday, who said the bags arrived around 9 am in Newark but didn't get confirmation from EWR. He called and they didn't answer, so he sent a notification. I called again around 7:30, after calling several numbers to try and reach a United employee at EWR. I was told they had no direct number and could only communicate electronically. I finally get an update at 7 am this morning (Monday) stating they got my bags, they were scheduled to go out around 7:30 pending a delivery driver assignment, and estimated delivery time was 1:30 pm. They contracted this service out, and the new website again had no updates. I can only email them, so I sent a request to contact me around 12:30.
Around 1:30, the driver called and said delivery would be between 3-7 because he had to go to Staten Island first. I asked why the delay, and he was very rude, saying, "Do you want your bags or not?" My son and I have been wearing the same clothes since Saturday and have wasted 2 days of our vacation on this ordeal. United's "customer service system" has made it difficult to contact real people, and they pass the blame on to someone else or refuse to answer my questions. The only apologies I got were clearly read off a script. I am tempted to make other arrangements for my flight home.

I send this email with tremendous disappointment for the way we were treated by the United Airline on our last trip 8/9/16. It is totally unacceptable that the employees behaved the way they did. We had our reservation from Canada to Jacksonville with a stop at Newark (4391) departure time 6:05 am. We left on time and arrived at Newark approximately 35 minutes before our next flight (4391) departing at 7:57 am. We went straight to the assigned gate. We waited there about 15 minutes and decided to ask at the customer service desk, as they were not calling for boarding at that gate. The customer service lady pointed at the gate next to them and told us to go there, that the gate had been changed.
We walked and stood there for approximately 5 minutes. Since we didn't see a line of people getting in, we decided to show the tickets to the lady at the boarding entrance. Her response was, "I have already given your seats to standby customers". I was completely in shock What do you mean, you gave our seats, we are right here waiting. After we told her that we had been there for the past 5 minutes we looked at the computer and it showed last call for the flight. I told her to give us our seats back, because the plain was still open, and also asked her that why she didn't page us before giving our seats to other people. She said that she paged with the flight number and that we had to go to customer service, because she couldn't do anything about it.
When we asked the customer service lady, the only thing she said was that we would have to wait until the third flight, because the second was full, that the 3rd flight was leaving at 8:59 pm. I was losing it at that moment. You are telling me that I have to wait 13 hours? She said that it was our fault, that we must be at the gate 15 minutes prior to boarding or they can give away our seats. I told her, "you know we were here asking you with enough time for us to get in, and you didn't even advise us to go straight in that they have already called for boarding at that gate." I told her, "you should have known we were here as this is a connecting flight that got here on time." She said, that they don't look at that or page when there is gate changes. That is our responsibility.
I couldn't believe after being left behind, I'm also being blamed, for their negligence. In my mind of course you don't page names, you have already sold that ticket, you rather sell it again to another person. A courtesy call with our names would have avoided all of these. She gave us new tickets for flight 4222 departing at 8:59 pm. We went back to request standby tickets for the 2nd flight 4377 departing at 3:45 pm. We got the SBY tickets. On that flight the gate was changed (no announcement). It was boarding time and the monitors didn't show the flight information. Instead it has another closed flight. Since we had the above experience, at 3 pm we started asking for the gate number and asking the boarding lady if we were at the right gate.
At one point the monitor showed the flight, and there was our names plus 5 other names for standby. Minutes after the monitor was showing the previous message, with another closed flight. I asked the lady, why it was not showing the Jacksonville flight if it was boarding time. She said, she didn't know. I saw she called a few names. I'm thinking it was the standby people, because earlier they had offered $150 certificates to people that wanted to give up their seats. I approached the lady and ask if she was calling the standby, she rudely said NO. After everyone boarded the airplane, we showed our tickets, and she said "sorry we have no seats for you." With all the standby process I realized that they don't call names, they don't mention gate changes, monitors are no help, as they started showing the flight right at the boarding time which was after the scheduled time, and last they don't care about their customers.
For the 3rd flight 4222, gate was changed again, nothing was said. 15 minutes passed boarding time, they announce a non-guaranty 15 min delay. Monitors didn't show anything related to that flight on the gate monitor, until a few minutes before they started calling for boarding. We departed at around 9:35 pm. We had to do a long line to get our suitcases back in Jacksonville, as they left on the first plane. We incurred in an extra day off work, an extra day of parking and extra expenses at the airport and hours of exhaustion just for not having a courtesy call of their passengers. I will never, ever use this airline unless EXTREMA.

First time flying I was 4 minutes late the first day - lost a day on my vacation. The plane was over crowded not comfortable. Then sat in Houston airport 6 hrs to get back to Amarillo - still having to drive An hour home only to find my luggage missing. They said by 11 am they should have it but still nothing.

I was scheduled for the 455 flight to Detroit on August 12. The flight had been delayed for 30 minutes so I went to the food court to get lunch. While there my friend in Detroit texts me to say my flight has been canceled due to "air traffic control" -- I get the notification text nearly 20 minutes later. I go to the gate hurriedly and find about 15 other passengers waiting; a stewardess tells us the attendant will be out to talk to us, and then leaves.
We wait... and wait... and finally an attendant comes out and ignores all of us. One woman goes up to the attendant and says "hi;" the attendant shouts, "What you want?" We tell her "we're on the canceled flight." "What flight? I can't help you. You gotta go to customer service." Rude employee right there. We all walk to the other end of the terminal to a line that, I'm not kidding, is nearly 75 people long.
While in line -- for nearly 90 minutes -- I manage to call United Airline's number and reschedule a flight the following day at 630 pm (you're telling me that there are NO flights at all before then?). The line increases to a further 200 people at least; it stretches across the aisle of the airport. And to help all of these people? Four attendants, who seem required to take coffee and water breaks every fifteen minutes.
When it's finally my turn the attendant greets me with, "What do you want?" And when I ask him to check for earlier flights, "I already done that for the forty people ahead a you, man." I urge him; he finds an earlier flight, lo and behold! I have yet to get onto that next flight. In the end I was schedule for a Delta flight at 530 pm the following day. But thank you, United, for making this one of the most tiring, stressful, and worst days of my life. This has been one of the worst customer service experiences I've ever had. I will never recommend your airline to anyone, and I will never take a flight from your airline again.

I am writing you for not getting any support from United Airlines. This is Vijendra and I have raised a complaint against ticket number ** taking help with United Airlines executive and then to supervisor – John **. Please refer the same and help me out in getting compensation for the pain I have undergone. I took the United Airline flight number UA988 from Frankfurt connecting via Bangalore to Frankfurt and then From Frankfurt to Washington IAD. The flight UA988 got delayed and they were supposed to leave the flight at 12:20 CEST (Central European Summer Time) and they left Frankfurt at 13:45 CEST and when UA988 flight came to Washington IAD it was 16:45 EDT (Eastern daylight time) and my connecting flight was at 17:05. It was just 20 minutes time for me to come out farming a line system from 240 + passengers in UA988.
After that I have to undergo filling the US Non-residence form and clearing the POE (Port of entry); also requesting few passengers to put me first, so that I should not miss the flight and collecting my baggage from the baggage claim and put them in domestic flight and started running to connect Cincinnati flight and I was not able to connect the flight; the time I reached almost the doors was closed just before 10 minutes. Then they asked me to go to customer care of United Airlines. I was the 8th person to attend the Customer care of United Airlines and later there were 100 + for different issues, they hold me for more than 4 hours telling the connecting fight will be next day that is on 07/17/2016 17:05 EDT.
I was agreed for the same and later they told me they will not be able to provide any kind of accommodation like hotel, food, Taxi (Airport to Hotel and then Hotel to Airport) facility to stay for more than 24 hours. I was totally helpless and the United Airlines called one of the Manager called Alan **, he was so arrogant to everyone and for me also, couple of the passengers had taken a video of mine and Alan ** (and I have the video too) and again spoke to Supervisor – Josh ** and he also didn't help me (explaining them about my travel time back from India to Washington IAD; it took 24 hours). They didn't help for all such pain I had and they only valued money and they didn't care about the time and Humanity.
I have to keep all those voice recording of Josh **, United Airlines executive and video recording of Alan **. Later I have to call up help desk number and spoke to them for almost 1 and half hour and got connect to one of the gentleman called John ** (and got ticket reference number **). He told me that they will get me some compensation up to $400. I want to claim for whatever I have gone through. It made me a worst day all over in Washington IAD and they was no such responsible person; but just misguiding me.
I wanted to claim my baggage; they said the baggage is already in Cincinnati, which was wrong information. I got to know the baggage status only after I collect the ticket next day and the baggage was still in Washington IAD. They said it will go along with me on 07/17/2016. I really got disappointed and the way of communication and services given by the United Airlines to the customer. I really want to share the same with Media; what I have (Audio and Video) to all over the United States. And again I was misguided by the Executive in the front desk. I have to wait in D20 and not in D30, later the same got missed by 5 minutes. I have request for the D30 counter to arrange the next flight and I got it at 22:00 EDT. After which I had too many problems including hotel stay.
I had booked the stay in Staybridge, Cincinnati. They had canceled my booking on 07/16/2016 with "No show" and upon request they re-booked; with higher price and also with cancellation charges. I had to mislay 30 hours in Washington IAD, doing nothing. I had big time responsibility coming here and it made my fail and I have to compensate every second thereafter; this is insane and I don't believe; and this should not continue.
Next time I will not suggest any one to take United Airlines and it better to have Delta Airlines, American Airlines and South west airlines. I will share the same feedback to Lufthansa. I had the same problem return back there was delay Flight number - ** to Chicago and had to change timings for next connect flights to Frankfurt and Bangalore. This was my 8th trip to United States and I didn't had such kind of experience. Note: My total travel hours start from Bangalore, India to Cincinnati, United States of America was more than 60 hours. And the waiting hours was more than 35 hours.

In a series of unpleasant experiences with United Airlines, my last trip was the worst. I took a two week trip to visit family in Maryland. I flew from Eugene to San Francisco on 7/13 on United Flight 997. I spent extra money to avoid the center seat in the back row which I was originally assigned to ensure I got a window seat, since I am claustrophobic in the center seat, have a short torso which forces my arms up if they are on the arm rests or pinches them if I try to keep them by my sides. When I got to SF, I discovered that my connecting flight, UA 517, was cancelled with no explanation of why, and thanks to this I would be in a middle seat on a flight leaving about two hours later.
I was seated between a woman carrying a child, who slept half in my lap all the way, and a woman watching a movie, the controls of which were right under my left elbow so consequently I unknowingly turned her volume up all the way and changed her channel. I have issues with my neck since having a car crash so I was excruciatingly uncomfortable as well as claustrophobic. On my trip home I arrived at IAD at around 10 am for my expected flight home on UA 525 leaving for SFO at 12:30 pm. Lo and behold, while waiting at the gate it was announced that this flight was going to be on a smaller plane and they needed 42 or so people to be bumped. Then it was announced that since it was a smaller plane it would need to stop and refuel in Kansas City, which guaranteed that I would not make my connecting flight from SFO to Eugene.
I stood in line for a very long time while the three people at the desk appeared to not know what to do; one of them took 45 minutes dealing with a lady who actually jumped the line while the rest of us waited, one frowned at a computer and did not make eye contact with any of us in the growing line, and one took on the task of telling first class patrons they'd have to wait in line for economy class, ignoring the rest of us even she was finished. I was second in line and I waited for a good 45 minutes. Finally a very nice lady from one of the other United counters came to help, took me to another desk and actually seemed to care whether I made it home and seemed sorry about the inconvenience. She gave me a flight voucher and a $10 food voucher for the 5 hour wait.
She made arrangements for another flight, UA251, leaving IAD at 5:30 pm and arriving in PDX - an airport I try to avoid, as it is a much longer and slower trip from my house than to Eugene, which is why I paid more for the flight from Eugene - at 8:15, with a connecting flight on Alaska Airlines 2035 at 9:35 pm. She was not able to get me a window seat but at least it was an aisle seat. She said to be sure to make that flight since it was the last of the day from PDX to Eugene. Flight UA251 was boarded at the appointed time. It taxied out and the captain said, after a few minutes, that we were waiting in line to take off. 45 minutes later he announced that we needed to refuel. Back to the terminal we went, where a steward informed us that by law they were required to allow us to go back inside as long as we took all our luggage and had our tickets ready.
I went in, realizing that I would miss the last flight from PDX to EUG, and spoke to a lady with the name tag "Gladys **". This was at terminal D3 in IAD around 7 pm July 27. I said I was going to miss my flight to Eugene and asked what arrangements could be made. She curtly informed me that the airline was not responsible since the delay was weather related (how come the captain said nothing about this?). At this point I asked if I was expected to spend the night in the terminal waiting for the morning flight or what? Then I asked if my luggage was likely to have gone to SFO on the original flight or if there was any chance it was on the delayed flight. She told me I could go to C10 and talk to someone there. This was a long walk with my unwheeled carry-on luggage, so I expressed concern that I would miss being boarded back on the refueled flight and repeated C10.
She laughed and said she'd be announcing it overhead so not to worry. I raced down from D3, past C28 to C11, saw C9, then C8. I was informed at C11 that C10 does not exist. I ran back. I am 68 years old and in fairly good shape for my age, but this was not easy. When she saw me she turned and walked down the corridor to the plane. I went to the lady who remained at the desk and asked the name of the lady who had sent me on a wild goose chase, but she declared she didn't know her name and made some apparent effort to look it up but then said she'd be back soon. When she got back, I went up, noted her name tag as Gladys ** and said "You sent me to C10." She said "No I didn't. There is no C10. I told you C20." I had specifically confirmed where I was going. I asked for her name. She said "NO." I was speechless. It was finally announced that we should re-board the plane.
We re-boarded, buckled up, and then the captain came on and said that the fuel truck had been there but "they didn't put a drop of fuel in the tank." A collective groan arose from the passengers, many of whom had remained sitting in the stuffy plane where they had been asked to keep the windows closed since the beating sun was heating it up in the 95 degree weather. Looking at the bright side, at least we didn't take off and drop out of the sky east of Portland, which I suppose we should be thankful for given the level of competence your airline exhibited. We waited some more. The captain announced they were finally getting fuel in the tank. Then he announced that they were waiting for the push crew. It was 8:30 before we got back out on the runway and took off.
Arriving in Portland near 11 pm, I attempted to find where my luggage had gone by going to the Alaska luggage counter near Carousel 1, where I had difficulty getting them to understand why I was at their counter with a United baggage ticket and informed me they couldn't scan it, then said my luggage apparently made it to PDX but that's all they could ascertain (getting my hopes up that I could somehow access some clean clothing if only I could find it) so I needed to go to the United counter by Carousel 10, where they informed me that they weren't responsible since it was to go to Eugene on an AA flight. (This after dealing with another customer who had missed the last flight and was being told there wasn't a single available bed in Portland anywhere for them to stay.)
I was told, after I explained in detail that I was simply trying to find where it was, that it might be in the baggage room at the Alaska carousel waiting to go to Eugene in the morning. I went back to the other end of the twilight zone/baggage area, still lugging my carry-on over my shoulder, where I described my bag and they called someone to look for it. Not there, but they said it was customary for the originating carrier - in this case United - to be responsible for luggage mishaps. Back to the United counter, where I was informed that it was Alaska Airlines responsibility. I said you need to call them, then, because that's not what they said, and I am not walking the length of this area one more time. They finally took the baggage claim ticket and figured out that my luggage had somehow made it to Eugene on the last flight from PDX. I was told that my luggage had made it to the intended destination.
I pointed out that I HADN'T and that I would have to make a special trip to Eugene to get it. They relented and arranged to have it sent to my house (it made it home before I did). They asked if I wouldn't be using my ticket on the first flight from PDX to Eugene the next day. I said no, since I wasn't about to spend the night in the airport and my cousin had made an hour's trip to come rescue me already. I could hardly ask her to get up early and attempt to make it to the airport in rush hour traffic, plus I was in no mood for another plane ride. My daughter in law had taken a day off work to pick me up at the Eugene airport. Fortunately she contacted my above-mentioned cousin so we weren't driving home in the wee hours of the morning. She took another day off to come pick me up at my cousin's and take me home.
I spent extra money to fly out of Eugene rather than Portland. I feel that I should at least be reimbursed for the last leg of that flight and the ticket that someone else no doubt used (they seemed anxious to find out if I was going to use it and I'm sure there were others in my situation). There were clearly some screw ups not related to the weather (what weather, by the way? Could find nothing about it and only the gratuitously mean Gladys mentioned it at all). If the fuel had actually made it onto the plane in a timely manner I might even have made it to the connecting flight. This was an epically terrible experience.

I was taking flight UA88 from Chicago to Japan on July 12, 2016. There is no entertainment at all. The flight attendant did not pay enough attention to all passengers as well. Can you imagine that there is no videos and no music for 15 hours. How horrible it was.

I have never had such a bad experience flying on United. Normally no problems but it's been a while and this time nothing but problems. My flight was delayed so I missed my connecting flight. In rerouting my flight there were a couple of agents that were somewhat helpful but more of them had an "I really don't care attitude". I found out later that if they had just cared a little more my situation I could have got to my destination only an hour or so late with only one connection. But as it turned out I spent 8 hours extra in terminals and flight.

I guess one should simply be happy arriving safely from POINT-A to POINT-B is all that matters. United though just can't seem to figure out Customer Service or in their case NO Service. Leaving a family of 4 in IAD for 9 hours because they didn't have a crew, no weather issues and refused to sign tickets over to another carrier - A meal voucher could have gone a long way. Again in IAD gate agent didn't know the difference between the airport codes of BTV and BDL - Makes a big difference between having to shuffle from Terminal C or Terminal A - then greeted by a GATE AGENT who's having a cow over my daughter's camera bag -claiming the flight was full - Flew a A320 - COUNTED 51 empty seats - Only in absolute need would I ever fly United again and would be happy to pay more just to avoid United.

I purchased a round trip ticket on Priceline for my daughter to fly home from college. Three weeks later I got an email from Priceline that United Airlines had changed my reservation according to my request. I never changed the reservation and notified Priceline immediately. After 3 hours on the phone with a supervisor from United and a Priceline employee I was told by United that according to them I canceled my Priceline ticket and lost the entire 339.00 I paid. I begged them to honor the round trip ticket I purchased through Priceline but they refused even though I told them I never canceled anything.
They claim they have us on tape requesting United cancel our Priceline ticket and re-issue a brand new one-way ticket instead of round trip leaving the same exact time and date as my original Priceline ticket and on top of them give them permission to slam our credit card an additional 250.00. I told them no one would authorize that, we already had a ticket on the same exact flight why would we cancel it, cancel the return home and pay 250 more. I've asked to hear this so called recording but they have refused to provide it.
After researching this issue online we are not alone. United is doing this to several Priceline customers. Not honoring the tickets consumers purchase through Priceline and falsely claiming people called in and canceled so they can reissue tickets through the airline. I am a single mom with triplets in college and United Airlines has ripped us off for over 600.00 and no one has traveled anywhere. This organization thinks this is ethical and won't even return the 250 dollars they stole or provide us a copy or let us hear this so called recording.

"Worst experience in the air" should be your slogan. Loaded onto a plane (flight #161) for an overseas flight from Newark NJ, on July 22 headed to Glasgow, Scotland, that had been sitting on the tarmac for hours in the heat. No air conditioning on so the cabin was close to 90 degrees and they held us on the tarmac for another 45 minutes and they keep telling us the A/C will start cooling off when we take off. IT NEVER DID!!! The plane was so old that the cushions in the seats were shot. The A/C nozzles over my seat and my 2 seatmates NEVER turned on and when I asked a flight attendant when they were going to turn on the A/C he said it was on. I informed him it wasn't and he stuck his hand under the vents, shrugged and walked away.
To make matters worse, when they served dinner, my seatmate to my left's butter packet exploded and flew across into my lap. He wasn't even touching the butter, it was sitting on the tray as he opened his dinner. I landed in Glasgow many hours later dripping sweat, mad as hell and treated badly. I was shocked that you would send a flight up on a trip that long with the cabin temp that hot. When you start out with a hot space and then add a couple hundred hot people, lock them in and park them on a tarmac in the hot Sun to roast with an inadequate A/C system and nothing is ever addressed or apologized for? To add insult to injury, when I got off the flight in Scotland, I was told by friends on the same flight that a few open seats were available further up that I could have moved to one.
On loading we were told the flight was full, a full out LIE! I was assigned a seat on row 40, seat B next to the restroom so I had to sit nearly straight up because those seats don't lean back. The flight attendant was aware of how miserable I was. I'm over 6 foot tall crammed in a crappy seat with no A/C, in a pool of sweat and no one did a damn thing to make it better. It was so damn hot that the ice cream cups they passed out were melted. I think this needs to be addressed. I want a response and I want an apology. I paid a lot of money to be treated that badly and I'd like to be compensated for my trouble. I hope you understand how mad I am and intend to take me seriously. I started tweeting about this fiasco as I Sat sweating on the tarmac until we took off and have already posted on Facebook about this.

Today I tried nine times from morning until evening to reach someone in the Seoul office of United (calling elsewhere in Seoul). Each time I was put on automatic hold to wait for the next available agent. On average, my wait time exceeded 10 minutes for each call with the automated message repeating continuously on my speaker phone. I was never able to talk to an agent (this occurred on a Friday).
So I then called the U.S. Customer Care line and had to endure several routing questions from a computer. It kept confusing China for Incheon (the airport west of Seoul) and when I said Seoul, it said it did not recognize the capital and largest city in that nation. After several computer-driven transfers, I was able to reach a nice young lady whose Spanish accent made it difficult at times to understand (and I have lived in the Southwest for many years). She could not answer my questions about upgrades. In fact, I could not find any information whatsoever on upgrades on the website except in connection with MileagePlus.
I am a MileagePlus member and recently changed my password, but I still cannot log in with it after several days despite email confirmation of the change. As most frequent travelers know, the quality of service of all the major American carriers has been steadily declining for decades -- sad but true. This latest incident only adds to the mounting evidence. On the plus side, the website provides more information and I especially like the traveler updates for seating purposes.

During my flight I was disappointed with very unorganised and unfriendly service.

I have been on hold now for 1 hour and 40 minutes with United - trying to get my itinerary modified after United re-booked me on an absurd itinerary (very early departure followed by a multi-hour layover) following a weather related flight cancellation. An hour and 40 minutes on hold... yes, well, now an hour and 41 minutes. And yes, I did try to resolve this using the web site - no can do - human intervention needed... Clearly United has not made a commitment to customer service. Now it is approaching midnight. My family is going to bed, and I am waiting by the phone for someone at United to do something, anything. Oh great, now UNITED JUST HUNG UP THE CALL AFTER ONE HOUR AND 44 MINUTES OF HOLD TIME. I'm not sure I have the right adjectives to properly describe this treatment... Best that I just sign off now.

Booked on flight UA 1633 Newark International Airport travel on Friday 7/29 to West Palm Beach. Flight supposed to take off 4:39pm, 2 delays totaling 1 hour then flight canceled due to mechanical/maintenance issues. Ticket agents do not assist passengers & advised to go to customer service line (amongst many others). After over 1 hour in line agent puts me on standby to Fort Lauderdale flight #711. Being concerned about my checked in luggage if I do not make standby, agent advised me that since this flight now is already delayed (from 7:52 pm departure until after 9 pm) I would need to know by 8:30 pm to get my luggage. I did not make the standby list (flight did not depart until after 10 pm) & when I went back to customer service & waited in line again close to an hour I'm advised that my luggage may have gone to Fort Lauderdale but uncertain (due to the delay).
I was offered a flight for Saturday morning to Miami yet still unsure of where luggage is. I spoke to a passenger supervisor named Ruben ** & he stated the luggage would still be at Newark & I can retrieve it & check it back in the morning to go to Miami. The caveat: the airline "ran out of hotel vouchers"- in other words being a young woman traveling alone, the airline does not care about my safety overnight & I am stuck in the airport - very safe! Needless to say that was not a risk I would take & I canceled the Miami flight. At this point I just wanted my luggage & started to make arrangements for a family member 3 hours away to get me (by now it is close to midnight).
I go to baggage claims, wait in line again & the first agent I explained the situation to was clueless. I requested to speak with someone else (Carla or Harla) who told me my luggage is locked in a container & cannot be retrieved until 4 am & that Mr. ** was wrong and that "I" can get him in trouble!! Again I advised her I will not stay in the airport overnight as there's no accommodations which is a safety concern & waiting for a family member to get me from a few hours away. Not only does she refuse to help me she walks away & slams the door to the side office in my face! A few minutes later she came back out & I said to her that's no way to treat a passenger & she did the same thing! I then spoke with several gentleman employees who offered to help. At this point no one knows where my luggage is.
About 40 minutes later when my family member arrived we spoke to a different baggage agent (Maggie) who looked up my information & advised me my luggage is in Ft. Lauderdale - landed around 12:30 & checked in to unclaimed luggage 1:02 am! My luggage was on a different flight altogether than the standby flight that I couldn't get on & no one ever advised me of another flight to begin with! At this point (close to 2 am now 7/30) Maggie files a baggage claim & tells me it will be on the next flight to Newark & couriered to my home.
It is now after 8:30 pm on Sat 7/30. No luggage, no updates. Numerous calls made-the flight it was supposed to go on this evening (#10) canceled; 2 more flights tonight extreme delays & probably canceled. Yet the 3 flights this morning from Ft. Lauderdale to Newark all departed & arrived no problem. No one can tell me why my luggage wasn't on any of those flights.
At this point, I pray for an update overnight & my luggage arriving to Newark Sunday 7/31. I have incurred a checked baggage fee of $25, food & beverage incidentals being at the airport for 12 hours on 7/29 from check in around 2:30 pm to leaving around 2:30 am 7/30; over $50 in food/beverage costs as airports upcharge (& can submit the transactions if needed), lost vacation expenses since my vacation now is canceled and ruined; lost wages from work using vacation time for now no reason since my vacation was canceled due to United's inept attitude in handling this matter - no luggage, no idea when I will get it, & an airline that had no problem leaving me stranded overnight in an airport (in the event a family member wasn't able to get me) because they "ran out of vouchers - worth $200" as per Mr. **.
I expect a generous compensation financially due to the hardship and costs I've incurred, and the agony of my luggage still not sent to Newark and therefore not with me. This has been emotionally and physically draining and completely unreasonable!

United flight 328 departing from Denver to Honolulu, on Friday July 29th 2016. When checking in at Eppley in Omaha, we were informed the Denver to Honolulu flight had been cancelled, this was at approx 5 am. Not due to weather, not due to air traffic control, but due to airplane maintenance... We were told we would have to book for the next day. So first of all we are losing a day of our vacation... I called our ride and asked them to come back to the airport. After talking to the agent, she said we could go to Denver as planned and she could get us a hotel voucher. I call our ride and tell them we don't need a ride... after 25-30 minutes of her being on the phone with the Denver people, she tells us that they WON'T give us a hotel voucher. So back on the phone with our ride, which they were already home by this time.
She rebooks us for the following day. Now, I booked these tickets 8 weeks prior, and I also paid an additional 200.00 to upgrade us to economy plus 2 seats on the left side (by ourselves). The seats she gave us are in the middle of a 5 seat row, they are in economy plus, but those are not acceptable, as they are not what we paid for, not to mention they are cheaper than what we paid. Our original layover in Denver was 2.5 hrs, now it is 4.5 hrs... We lost money on our hotel, wasted time and gas. I called the so called customer service line when I got home, thinking that they would actually be able to fix this, well I couldn't have been more wrong. I was told I have to go to united.com/feedback.
This is a big joke, fill out your name, flight info, phone and we'll try to get back to you, in 7-10 days. We called back and asked to speak with a supervisor, haha, someone who said he was a supervisor named Jake, well, he can't do anything, can't give us first class seats. I even asked how much it would cost to get the first class seats, he tells me it's booked. I am looking at the seat map, there are clearly seats open, then they magically disappear, they they appear. We figured out this guy was blocking those seats, making it look like they weren't available. We asked to speak to his supervisor, and he told us, he was the top of the line. We asked for the corporate number, he said once again, he was the top of the line... He must have thought we were stupid. So no compensation for anything!! They don't give a crap about their customers...
They are happy to take your money, but when it comes to doing right by their customers, they basically say "too bad, not my problem, screw you buddy." I always flew with Continental, and was upset when they merged, I've spent a lot of money over the years with United. Thank goodness there are other airlines. I don't know if they are any better, but United's "customer service" is appalling, and unacceptable... If you can avoid flying United, please do...

Flight: UA356. Travel date: 7/25/16-7/29/16. I am 11 weeks pregnant and I'm at the date since 12 PM on 7/25/16. Flight was schedule at 1:55 pm. It's been 6 hours and I am still at the gate. No one even offer a water or lunch or snacks. At 5 pm, when I am asking the gate associate about the schedule, they are saying they do not know and they will only worry about international passengers first. I've already missed my first business meeting today. I was suppose to meet few people this evening for my business and due to this I will not be able to make it. I am pregnant and very worried.
My husband (from home) called the customer service and they are saying they can't do anything. He is very worried and trying to reach out to someone who can really help. I will never ever travel in this airlines again. I will ensure that I let everyone in my church and community be aware of this awful service. I will give them advice to spend whatever extra money they need to but avoid this airlines at all cost. I am hoping to get at least something back as compensation for going through this horrible service due to not having other option. I felt like I literally threw my money in trash by signing up to fly with United Airlines.

UNITED FLIGHT 1148, ORD to DCA, July 24, 2016 - My personal flight experience generally falls into two categories - bearable or miserable. However, my experience yesterday reached the low tipping point - call it "intolerable". Having been squeezed into a seat (I use the term seat liberally - it really is about 80% of a seat), we sat on the plane for 1/2 an hour waiting with no explanation. I finally reached my tolerance threshold and left the plane, rented a car and drove from Chicago to Washington DC.
My wife remained on the plane - and I was told the remainder of the story by her. It seems the delay was of United's own making. United staff could not accommodate a disabled passenger's wheelchair. The disruption led to an overall delay of 1.25 hours - note 45 min longer than my tolerance level. Then, when reaching DCA, the plane remained on the tarmac for another 45 minutes. Overall, a 2 hour flight (2:45 ET to 4:40 ET) did not arrive and deplane until approximately 7:00pm ET. An overall delay of about 2.5 hours.
Three Points: I had reserved an aisle seat. When I got my boarding pass I was assigned a middle seat. The flight was delayed solely because of UNITED's staff disfunction. Why didn't the wheelchair go on a later flight to DCA?! A disruption to 1 person instead of 200. The seating in economy (aka - steerage) is akin to a confined animal feeding lot - except with less room. This experience has exceeded my capacity to endure the dehumanizing rigors and hardships of air travel. My personal tipping point was crossed and I will be EXTREMELY CAUTIOUS about flying in the future, with an emphasis to AVOID FLYING and especially UNITED AIRLINES whenever possible.

Once again, we find ourselves waiting for a delayed United flight. Not a weather or mechanical delay--those are the hazards of traveling--but rather, for some reason, our jet which has been at another terminal since 7:41 has not arrived at our terminal. It is 8:55. Scheduled departure 8:16. UA 760 on 7/24. Fact. Inexcusable. Completely disrespecting their customers.

On our 15 hour long haul flight from Newark (originating from Charleston, SC for the trip) to Mumbai on 6 July 2016, myself and my husband were among roughly 100 or more economy class passengers who were denied carry-on on such a long flight. My husband has an colostomy bag and he has had a colon removal. He can only release waste through the ostomy bag, which needs changing and maintenance. The colostomy supplies were in his carry-on bag. I mentioned this fact to the gate employees.
The person at the counter pretty much told me rudely if I had not heard the announcements about there not being any more space for carry-on luggage in the overhead bins. When I tried to tell him that if my husband does not have his supplies there might be poop leaked onto the carpets and he has to have his supplies, he seemed to not hear me and told me rudely that being a group 4 and 5 boarding passenger I can't have all these issues.
Whether we are group 4 or 5 boarding, is it not true that a carry-on and a personal item are allowed on flights? My husband had a medical necessity and we also had a doctor's note. After much struggling and fighting, he was allowed to stow his carry-on far away from our seat in an inaccessible fashion. He had to endure much inconvenience due to this.
Whether we board group 4 or 5, when a ticket is purchased on economy, it allowed for a carry-on and a personal item. On a long 15 hour flight, one requires things to be comfortable. How can more than 100 people be denied what had been promised in the agreement made when the ticket is purchased? To allow for a personal item and carry-on? How is it that more than a 100 people had no space to stow their carry-ons? If it was one or two people, one could consider it to be a situation. One could empathize with the airlines? But if more than a 100 people were denied their carry-ons it implies some kind of a gross miscalculation or overbooking. Also I would like to point out that on a 15 hour long flight, the amount of food provided was minimal. Any additional food items or snacks one needed for the flight were all in the carry-ons that got checked.
On our return flight on Tuesday 26 July 2016, I am genuinely hoping that the same situation would not happen. If my husband does not get to have his carry-on to stow away near him in an accessible fashion, it might lead to some leakage of body fluids on the carpets. I am sure that airlines would not want to encounter such a situation nor would I want my husband to have the humiliating experiencing to having soiled on himself on a flight. It is not right for the gate personnel to ignore my requests even when I showed the doctors' note.
I think it is unethical that group 4 and 5 economy passengers do not get to put their carry-ons in the stowaway compartments that they are offered with their tickets. If it is denied, please provide a refund for the inconvenience caused by not provided carry-ons. If the ticket price allows for a carry-on and personal item, one must get them. If it is regularly denied to group 4 and 5 boarding passengers, then the ticket price for the group 4 and 5 boarding passengers must be discounted to account for not allowing a carry-on. Either way, the airlines must have a fair and honest policy about these things.
I am very hopeful that the same situation might not happen on my return flight on 26 July. However, given that more than a 100 people were not allowed to bring their carry-on. I feel that that is something done routinely. As soon as group 3 boarding was over, the announcements said that there was no more space for carry-ons. How could it be that all group 4 and 5 passengers had to forgo of their carry-ons for such a long flight? Did they give the carry-on space of the group 4 and 5 to the group 1-3 passengers?
Then why not refund portion of the ticket to the group 4 and 5 passengers who were entitled to one carry-on and one personal item? Especially on a long flight with meager meals and a medical requirement, this kind of class-based discrimination is very disappointing. Kindly look into this situation. I would not wish to resort to filing a case against the airlines for a routine disrespect to the rights of the economy passengers but would do so if the same happens on my return leg of the journey on 26 July 2016 from Mumbai to Newark.

Had to cancel trip due to my wife's aunt having an illness. We (my family of 4) were going to visit her but she ended up in hospital. We got a credit. She passed away and I wanted to use credit for just my wife who was on the original reservation but the cancellation fee of $200 would have ended up costing more than buying a ticket without the credit. They said they would refund the cancellation cost if we have proof of death. Do you really think I am going to ask my wife's uncle in this very hard time for the whole family for documents of death? Unbelievable!!! So now I have to pay for an overpriced ticket in order to use the other 3 credits that are on the reservation.
This is a complete fraud and now we can't get down to the funeral because United Airlines policies are only geared towards their pocket not the customer. I will never book with this company ever again. Now I am out $650 and never flew on United Airlines and had the worst customer service I have ever encountered. I would hope everyone reading this will never use them either.

When checked our flight arrangements this morning for our flights to and from Albany, NY I was shocked to see that our seat assignments that I had so carefully chosen 4 months ago were no longer there for both of our return flights home! My wife and I are both seniors, so I was careful to book us both aisle seats as the planes have the dreaded three row seating as well as I had selected and paid for their "economy plus" seats for our cross country flights. We were given NO NOTICE that they had taken away our seat assignments. I did notice that United had refunded some money to my credit card a week or so ago, but there was no explanation of what it was for. I have been trying with both the credit card company as well as United to try and find out the reason, but as yet they have not responded other than the credit card company said United would have to tell me why.
So, of course I called "customer service" to find out what happened to my seats and they had no idea... But they could not give us seats, not in economy plus and not really together... In the back of the plane just in front of the toilets! I hate to think what would have happened if we had shown up for our 6:00 am flight to check in to find we were now stuck in middle seats for our cross country flights! Customer service... Hah! All they did was what I could have done myself on their website and offer obviously weak apologies but not reason how this happened or why!
I suggested that since they caused this problem that perhaps they should do the right thing and at least offer to move us up to some of the AVAILABLE first class seats... NOOO!! Can't do that!! Not authorized. Nobody is authorized to do that... Take what we are offering (nothing) or good luck! I have been a United Mileage Plus member for 30+ years, but that means nothing these days. Unless you are a corporate flyer and a gazillion mile a year flyer. I think I am going to cash in the miles on my account after this and the hell with them!

Flight from Denver to NYC. Flight was overbooked. Paid $100 more for an upgraded seat but was last boarding group. At that point there was no room for carry on so was sent to back of plane and made to wait there stuffed in a small space with others. They then made us come to front & check bags. Several people did not have seats and were stuffed in front & aisles. Flight then delayed on runway without any services or Wi-Fi. The seat I was seated in had an airline employee in it and steward proceeded to have conversation while standing over me. Value paid for service rendered was much too high. Very poorly managed flight.

United employees from check-in service to flight attendants were apathetic, discriminatory and without regard to any concerns about welfare of travelers (adults and children). If you do need want to provide a service to others recommend them seeking employment elsewhere. I know I will be seeking to spend my money and time with another company. United employee was given special treatment. She did not have to follow the rules. We are beholden too. i.e. luggage storage. Shame on you as a company that you allow such apathy to grow within your organization.

Erika ArmstrongAirlines Contributing Editor
From the front desk of a busy FBO to the captain's seat of a commercial airliner, Erika Armstrong has experienced everything aviation has to offer. She is the author of A CHICK IN THE COCKPIT and her aviation articles can be found at Consumer Affairs, Plane & Pilot, Flying.com, Disciples of Flight, NYC Aviation, Contrails, Mentor, General Aviation News and Business Insider. More about Erika→

With 723 aircraft in their mainline fleet and an additional 510 aircraft operated regionally, United Airlines has one of the largest passenger fleets in the world.
Easy rewards: United Airlines has one of the most comprehensive and easy-to-use rewards programs out there.
Tiered seating: Business-class, first-class and business-first-class seating is available to let travelers relax and stretch out during a flight.
Free checked bag services: Business- and first-class passengers fly with no additional fees for a checked bag, barring oversized luggage.
International travel: In addition to offering domestic flights, United Airlines travels to 57 different countries and offers services such quick checks on visa issues related to travel.
Flight info on the go: United Airlines has an app that lets users book flights, check in, follow flight status info, see seat maps and more.
Best for International vacationers, business travelers and frequent fliers who want more travel options and upgraded service.
Basic Information
Company Name:

United Airlines

Address

233 S. Wacker Dr.
Chicago, IL 60606
United States

Year Founded:

1926

Website:

http://www.united.com/