Consumer Complaints and Reviews

I bought the United Airlines tickets two months ago. They just told me the flight tickets were oversold one hour ago, and they said my sister can't get on the plane. I called the company twice and both agents put me on hold for 20 mins and cut the line without saying anything. Is that how United Airline do to their customer? The only thing the United Airline did is apologizing without other ways to keep our schedule on time. The United Airline's mistake made us can't enjoy our holiday. BTW, The United Airline customer services really suck. Made me on hold in first two calls for about 1 hour waiting and hang up my phone without saying anything. Terrible attitude, you guys made the mistake and asked me to solve the problem by myself. Terrible solution. Change my flight to another airline company for next day and ask me to pay the hotel bill myself.
Have their customer services been trained before they actually start working? Talk without human logic and lie to customers. What a "great" customer services the United Airline has! About the problem of "oversold ticket". The customer services agents told me the flight tickets were oversold so my sister couldn't get one the original plane. In this part, why the United Airline cheat customers? Overselling tickets is deceiving consumers and we have the right to sue the company for that.

I have been a United Airlines dedicated passenger for almost 25 years. I have been a Premier member for the last 20 years. I am a member of the United Club, I have a United Mileage Plus Credit Card, and I travel on no other airline, but United. That all changes during the upcoming year. I have accumulated 500k+ miles flying on United. I will immediately deplete my 500K+ miles during the upcoming year until I have no more. I will then switch my carrier to someone other than United. And I will encourage all of my family and friends to do the same.
I have experienced several bad instances during the 2016 year on United. Most recently, I and a travel companion were traveling to Chicago from Washington DC. I made the reservations and we were on the same ticket. We were seated together. After boarding and comfortable in our seats, a passenger approached me and told me that I was in the wrong seat. I informed him that they were incorrect and showed my ticket to verify I was in the right seat. A flight attendant appeared and took both of our tickets to investigate the matter. Shortly after, a voice came over the aircraft intercom, calling out my name, and stating that I was in the wrong seat. A gate agent appeared to tell me that they had switched my seat to accommodate a family, without informing me.
I asked them, "why do I have to be separated from my travel companion (my family) to accommodate another family". I was told that all seats on the aircraft are not guaranteed and they had to move me to accommodate a family. I continued to ask, what about my family? Why am I being moved away from my family traveling with me? They could not answer the question. So, being the bigger person and to insure an on-time departure for United Airlines, I relinquished my seat so that the family would be accommodated. The family of four were seated in Rows 20 and 21, both being exit rows. My travel companion remained in row 20.
The flight attendant came back to give the safety briefing to the exit rows. Once reaching row 21, the flight attendant notice that two of the passengers in Row 21, an exit row, were under the age of 13. You must be 14 years old to perform the exit row duties that are required. The two underage travelers in the exit row were part of the family that I had to relinquish my seat to accommodate. So, now the flight attendants were stuck with the task of making an announcement for two people to move to the exit row to accommodate two underage travelers, now being moved away from their parents. They are no longer traveling together. They were 7 rows up. So, they moved me away from my travel companion to accommodate a family that is no longer traveling together. And now, United has missed its on time departure. So many wrongs here. Especially, seating underage children in the exit row. And, losing me as a die-hard customer.

Flight 1052 Nov 7 7201. Had 2 hr 20 min flight Houston to Orlando. Got to 38000 ft. Plane felt odd. And then. It went bad. Cart was next to me. Plane went right left and nosedived. Omg. Omg. Flight attendant said "oh no". Hit the ground. And coffee soda all over me. It was bad. People were screaming. Plane came to. Attendant said "never in my 10 yrs." Pilot sucked. Never said a word. No reassurance. Nothing. Attendants were awesome. Bless their hearts. The pilot. He should be fired. And trying to get phone replaced, pants, sweater etc. Yeah ok. It's a mess. I will never fly United again. My life flashed in front of me. That pilot should have said something. I hope United is reading this.

I was on a flight to Phoenix. I like United Airlines. The flight was clean, the attendants good and the pilot great. A recent political rant broke out on another flight, with even respect for both sides he assisted and calmed passengers down. This is what must be done when you are at 30,000 get up! Kudos captain...

I have a United Chase credit card hence am one of their supposedly esteemed customer. In 2013, I had planned to fly home but something came up and I had to cancel the flight. 5 months before the flight day. The customer service rep stated that it's not a problem. I had paid close to $1,400. She said that I'll just be charged $300 cancellation fee. No problem. She said that I can reschedule the flight any time I want to fly. I asked if they can refund the money and they said that they cannot because it's past 24hrs.
One year later when I tried to rebook the flight, they said that the ticket is invalid and I lost that money. I tried to contact the customer service but they kept kicking me from one department to another until I gave up. I decided to buy another ticket to fly and paid $865, I think. An emergency arose and I had to fly earlier than initially scheduled.
I browsed for flight in their website and found one for $965. From what I know, You get charged the $300 cancellation fee and then you add the difference. I expected to add like $300 plus 100 to change it to the earlier date. So the lady on the other side of the phone said she can help me with that! She did the calculation and said that I'll need to add another $572.90. I asked 572.90 in total? She said yes. On checking my bank statement, she had deducted the 572, plus another 300! What a robbing airline!
It got interesting when I called the customer service desk and I got an Indian female on the other side of the phone! Her rudeness is giving me chills even now. To make the matters worse, she hang up on me when I tried explaining for the third time what I was telling her because she was not understanding me. I am a really frustrated man and have lost a lot with this crappy airline! I'll contact the Federal Trade Commission to see if they can do something about it. I browsed and found the following review. I don't remember the actual figures but all the above figures are within few dollars margin of error. Am so pissed off that I don't want to check the exact figures. A lot of people have gone through ordeals to keep that airline in business.
How do I know I can trust these reviews about United Airlines?
633,474 reviews on ConsumerAffairs are verified.
We require contact information to ensure our reviewers are real.
We use intelligent software that helps us maintain the integrity of reviews.
Our moderators read all reviews to verify quality and helpfulness.
For more information about reviews on ConsumerAffairs.com please visit our FAQ.

On Friday I was on an early morning connector flight from Ottawa - Newark - Nashville. Upon arriving in Newark we had a gate change. We were sent by a United Airlines counter agent to the wrong gate. We started figuring it out when 10 minutes before the flight we had not been called. We raced to our correct gate but they had given away our seats! Not only had they given them away the woman at the counter was completely rude. She did not even look at us. Throughout the course of the day we spoke to 6 different counters and agents belonging to United. No one would assist us. We ultimately got to Nashville 15 hours later but with no apologies or offer of compensation. I would never recommend flying with this airline.

I do not normally write reviews or provide feedback, but at this time I feel that I must not only write to United about my experience with United Airlines, but I must also take the time to post about my experience on every blog site I can find. This is to warn my friends, family and other potential vacationers and fliers from considering United as their airline.
On Saturday November 4th my family of 4 booked United flight 1752 to Punta Cana. Since my wife's job only gives her a total of 5 vacation days this year, we wanted to leave as early as possible to enjoy as much time together as possible. This was also a trip to celebrate my wife's 40th birthday and our closest friends and family were meeting us in Punta Cana.
My family woke up at 2:30 am to get to the airport and catch the flight. This includes myself, my wife and our 2 kids (4-year-old and 9-year-old). At the airport we were told that we could not fly, because United, in all their absurdity, oversold the plane. You cannot imagine how 2 kids, ready to go and play on the beach with their cousins and friends, who have not slept the night reacted to this situation. With both kids crying, my wife furious and keep in mind this is her only vacation and birthday that has been planned for months.
After about 90 minutes, we are told that United found us a Delta flight, from JFK airport, which is 1 hour away. We were told to wait for our luggage and take a cab to JFK. We waited over a hour for the luggage which did not come and no one at the airport could do anything about it. We were told that in order to catch our plane from JFK we should leave now and file a missing luggage report when we arrive in Punta Canada and the luggage would be delivered to us. This is what we did. We barely made it in time to catch the Delta flight and we flew without our luggage. We arrived at Punta Cana 4 hours later than we planned to and here is where the extra costs start.
Since this was my wife's 40th birthday, we booked a VIP transfer from the airport to the hotel that was non-refundable. We gave them United 1752 as our flight. When we did not show up the driver left. This service cost us $60 per person, which we paid for, but did not use. Since we didn't have transport when we arrived at the airport, we had to pay $40 for the taxi. Now since we did not arrive on our scheduled flight, the hotel foolishly gave up our non refundable room. When we arrived at the hotel, we had no choice but to pay extra $1400 just to have a room in the hotel, which was smaller and on the other side of the resort than what we wanted. It was on the other side from our friends and family.
We arrived without our luggage. So now we had to purchase swimwear, kids inflatable toys, sunscreen, evening clothes, etc., all at resort prices. Our luggage arrived the next day, yet we still spent over $600 on everything we needed to purchase for the 1-day stay. Needless to say United pretty much ruined our vacation and my wife's 40th birthday. Because of the flight you overbooked, we lost a full day of vacation. Yes, we arrived only 5 hours later than we planned, but then we had to go shopping and with the stress we were exhausted that full day to really enjoy or do anything in the few evening hours that were
left.
So we lost 1-day vacation at a resort that charges us $659 per day, $1400 in extra hotel fees, $600+ in clothing and beach accessories, $300 in transportation fees. Total loss to us in frustration and the missing day is priceless. Total financial loss is about $2960. I am a MileagePlus holder. I currently have a mileage balance of over 1.5 million miles with United, but you can be sure that I will never fly United again. If United thinks that there is nothing wrong with ruining someones vacation, 40th birthday, causing them unbelievable amounts of stress and a financial loss of $3000, and all United can offer is 4 lousy vouchers for future flights, it is beyond wrong. I will be posting this online in the hopes that future potential fliers think twice before flying United.

I would ride a donkey across the land before I ever booked with United Airlines again. Checked online 5 hours before and all was good. Checked out of lodge, drove 4 hours to airport, returned car and right at check in get the word flight cancelled because aircraft has issues. No big deal, go get another aircraft but not his company. The flight from Denver to Buffalo via Chicago just cancelled and all others booked solid. We get the "We are so sorry. We can get you out tomorrow but not today." Adding up meals, another day of parking in Buffalo, a hotel at the airport because I have no car now, a day off work, will miss a judge meeting and I have to explain this to many. I am out 750 bucks and all I get is the "Jet Broke Down." I booked this months ago. I seen and heard all the bad things about this company before but I thought they could never be that bad... oh man was I sucked in. They never even offered me a coffee free...

I fly United many times and the customer service is going downhill. The last time, my family had to wait 30 minutes at the ticket counter when they ignored us and did not try to help us with our tickets. There were no other customers, but they did not care. Southwest has better customer service, but it does not have many flight routes like United.

I drop off my seventy nine year old stepfather at Newark Airport earlier today heading to Manila with a stopover in Narita, Japan. He had 3 boxes. The 2 boxes is free and he had to pay the extra box at $200 which is absurd. But that's fine. The issues were the 3 boxes were 1.5 to 2 lbs overweight. The lady who was helping us wasn't really rude but she wants us to pay $800 for the extra baggage and overweight boxes. A gay Filipino who works for United came in and said, "Well I could cancel your ticket and you can fly with another airline if you like." I feel like shooting him in the head. So sarcastic. We flew Cathay Pacific, Korean Airlines, China Airlines and never had issues whatsoever if one of your baggage is a pound over. But United, they will nickel and dime you to death. It is a disgrace. Now I know why NOT ONE AMERICAN AIRLINES ARE NOT IN THE TOP 10 BEST AIRLINES IN THE WORLD.
Planes are old, flight attendant are old, everything are old even myself. Now you fly for example Korean Air, you ride on an Airbus A380, flight attendants are young and beautiful and it makes me feel younger riding with that airlines. With United, they packed you like sardines, you feel 20 years older, and need a defibrillator by your side. If you are flying overseas DO NOT FLY UNITED AIRLINES. FLY A DIFFERENT AIRLINES INSTEAD. TRUST ME FOLKS. Now let me take some ** after United ruined my day already. I hope my stepfather makes it to Manila alive.

The office that I work in runs the election. I was on a cruise for another company I work for. I had made arrangements MONTHS ago to disembark a day early so I would be home for the election. I got to the airport in Nassau, Bahamas an hour before my flight left. They refused to even check my back, still had 15 min to do that. They told me boarding had started and that I was too late and they weren't going to let me on. I was frantic because I needed to get home. I asked for a refund so that I could use that money to buy another airline ticket, from a different airline. They told me no.
I ended up having to get a hold of the cruise ship to see if they would reinstate me, luckily they did. I still wanted my refund because I knew that a flight home from Miami WOULD NOT cost me 420. They refused it and booked me a flight out of Miami anyways. I had already paid close to $130 just to fly international for the first ticket and I ended up not flying internationally anyway. The women in the airport were very rude. Told me that technically they can't help me. I will NEVER fly United again.

It's been a very long time since Customers came first. In fact, when any of these Corporates makes a mistake... they instant to deny any and all wrong doing... just like losing my luggage with very valuables... my wedding videos, brand new camcorder with new accessories and many other things... All due to an excess weight condition... which was redefined in 2002. I was to pay a crazy overweight/oversized fee or opt for a cardboard box to place my belongings. And the damn box was not even taped shut... and I was refused to retrieve the box as it began down the conveyor belt. I filed Police Report and learned weeks later that a round up of CRIMINALS working as Baggage Handlers in SEATAC airport may have stolen my and so very many other Customers items. But, I got NOTHING!!
I am the old timer that began flying in 1978 on the Prestigious airline service, United Airlines out of Fresno, CA. I have not... and will never fly United again! Since 2002 and forever... piece of ** Company. Employee owned my ass! My Colleague just got hit for 1... ONE pound over... 51 pounds... $150 fee... So, go United if you want your turn at a big rip off and probable loss of patience, mind, and other... It's pretty much guaranteed!

So I'm at the airport in D.C. cause these ** at Untied Airlines decided to dry ** me... It started with my original trip. I was supposed to get on a flight from Omaha, go to Chi-Town, then from Chicago to Dublin Ireland. So I get to the Omaha airport and the flight is delayed 50 mins due to weather issues in Chicago. I'm like "ok I'll have 45 mins to get to my next flight. I have plenty of time... No big deal." Well 50 mins turned to two hours. While I'm in the plane before take-off (well before take off, we were still connected to the gate and the door was open), I asked the stewardess if it would be best to get off the plane cause at this rate I would have missed my next flight and I thought I should get a different flight. She tells me that all flights to and from Chicago are delayed so I'll make my flight. She even said "I promise you'll make it." I thought "ok that's reassuring right?" ** wrong.
As we are landing in Chicago I took my phone off airplane mode to check my next flight status. The time was 9:45 pm. Guess when my next flight was due to depart??? 9:45 pm. Great this is going to be good. So I go to the customer service counter and wait in line for almost an hour and finally I get to the desk. The lady gives me a flight for the next day at 1:30 pm. This one gives me another stop (Washington), then to Dublin. Then she goes "sorry for the inconvenience." Then just looks at me... Now mind you I gave my card to my friend to pay my phone bill and ** while I'm gone so I didn't have but $20 on me that I pretty much used on coffee cause everything was taken care of. I sleep and eat on the plane and I'll be in Dublin in the morning. So as she is looking at me I'm like, "can I get a Hotel voucher and maybe a food voucher cause I don't have no money on me. My card is left at home for bills to be paid while I'm gone."
She says "I'm sorry but we don't give compensation for weather delays." And she proceeds to hand me a 50% off voucher. I look at her livid. I'm like "are you serious? What's this supposed to do. I told you I don't have my debit card." She just says "I'm sorry that's all I can do." So I wait 20 mins to speak with a manager and they basically told me to get ** with an attitude. So I left mad and defeated. While trying to get this hotel ** figured out, my phone service shut off cause I set it up to suspend with reduced billing at midnight cause I was supposed to be out the country already. So I had to walk around for an hour to find a phone to call Verizon cause my phone wouldn't let me call customer service at all (Not even *611). So I got the phone back on and I was like ** what do I do.
Well while walking around I decided to go see if I can get my luggage to use as a pillow. I found this lady who is an Angel and she told me she will get me a hotel for free. 10 mins later she gives me a voucher for the Hyatt Hotel. I was like ** Yeah! And I thanked her. Ok this is good... Well me and a group of people got to the Hyatt (All on a voucher) and the hotel manager came to us and said "I'm sorry but United sent you to the wrong hotel. We don't have any rooms." So back to the airport we went. After another hour we got rooms at the dusty ass Red Carpet Inn. And the cab driver was a maniac but that's beside the point. Overall the experience over the past two days have been horrible and I will never fly with this airline again... The least you can do is spit on it first before you decide to dry ** me or anyone else.

After scanning my ticket and heading down the jetway one of the gate clerks said I needed to size my bag. So I put it in the bag sizer, looked back and one of the clerks nodded ok, so the other one said, "NO, let me have your ticket, I'm checking your bag." I told her I was not going to check my bag, that it's the same one that I travel with almost every week and it fit in the sizer. She came over and said it didn't fit because I pushed it in there. She said it had to fit without my "pushing" it in and that she was going to check it. I told her then to get her supervisor, but she just repeated herself. So I took my jacket out of my bag and pushed it in there again. That time she said it was ok. She then followed me down the jetway as if she were trying to intimidate me.
I was waiting on the isle to clear in first class, so I could get to my seat, a man was trying to stuff his bag into the compartment and it obviously would not fit. I pointed out to her as she was standing behind me that his bag looked awfully large. She ignored me of course. I should have asked her why he was able to get past her with a obviously huge bag and mine that actually is carry on size was stopped. I consider this bullying and makes me want to stop flying United and cancel my United credit cards. This is not the first time this has happened and I don't expect it to be the last. United needs to get with the customer service model and stop letting their flight attendants and gate clerks act like **. Thanks for another crappy experience United!!!

This morning while flying home to Los angeles from ORD on flight 531 I was about to walk down the hallway to plane when the gate attendant grabbed my bag directly from my hand. When I asked him what he was doing, he told me that my bag needed to be checked. I asked him if this was because the planes overheads were full and he told me that it was because my bag was too large. I said that is strange as I had no problem when flying to Chicago. He then very rudely told my co-work, who was traveling with me to move and proceeded to attempt to slam my bag into the measuring rack that sizes carry on luggage. I told him I have expensive electronics in my bag and didn't appreciate the way he was handling my bag.
I then said it was ok to check my bag however I needed to get some items from my bag (medication). He told me no, and said I had to wait for it to be taken down towards the plane. I again said "I would just like to grab some stuff from MY bag" and again was told no. When I asked him for his name he told me I needed to follow him to the gate desk. Once there he told me he would be rebooking me on another flight if I decided to make a complaint (he never gave me his name). I have young child I needed to pickup in the evening and said that I would not make a complaint. He then allowed me back in line. This type of aggressive and bullying behavior is unacceptable. I have not been able to get anyone at United to reply back to me about this situation and have not been able to find anywhere to file this complaint other than their online feedback site.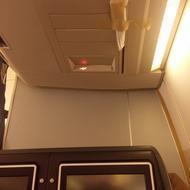 New CEO Oscar Munoz said in 2015 that he really cares about customer service. Well, as of October 2016, nothing changed. The service is continue to be dismal to say the least. After my flight from Shanghai to SFO was delayed for 3 hours (while we were on the plane), I missed my connection flight to SAC. When I inquired about it on the plane, I was told by flight attendants not to worry - I will be helped once we arrive. Contrarily to this, upon arrival, no one had advised passengers as to what they should do or where they should go to if they missed their connection flight. As I exited from the plane, there was no one to talk to, so I had to clear the customs, then get my luggage, and then wander around SFO airport asking everyone where I should go to inquire about my missed connection.
Finally after finding a United counter on a different floor, I asked a manager at the counter to help me. However, he rudely told me that I am not at the right place, and he can't help me, and accused me of being late(!) telling me that all other passengers who missed their flights have already been taken care of (not true, as I was second to leave the plane from BusinessFirst), at that point I refused to go anywhere else until he helps me. So he reluctantly agreed to look up my info and then offered to re-book me on another flight 3.5 hours later.
I refused again, since my flight from SFO to SAC is 55 min and I can't have my wife and kids wait for me for 4.5-5 hours at Sacramento airport after they already been waiting for over 2 hours. It would be quicker for them to drive from SAC to SFO, so I refused to accept that re-booking, and was told that "it is up to you to fly or not"(!) - very nice! So it sounded like it was my fault that I missed my connection flight that I paid for.
I then asked for a refund and again he refused to do it, until I said that I am not going to leave until he initiates the refund, at which point, he agreed to initiate it. He said he did not know for how much and that I will need to check online. So after that, I had my wife and kids drive for 2 hours from SAC to SFO to pick me up and then 3 hours back because of late day traffic. It was an extremely exhausting day for me and my family.
Next day, I called their customer service to inquire about the $ amount of my refund, and was told that is will be refunded automatically, and they did not know how much it would be. OK, so finally yesterday (10 days later) I get a notification that I was refunded $20(!). I find it simply incredible that after everything me and my family had to go through, all I was offered is a $20 refund! In fact, $20 is what I paid when checking in to simply upgrade my seat! LOL. So United skimmed another $200 off their client!
Well, they can keep the $20 as well, I will make sure to drop it off on their counter next time I pass by, as I will never go through this humiliating experience again. I would rather pay more and be treated as a human being than to save and be treated like a piece of luggage! This airline is not going to survive unless they drastically change the way they treat those who pay them for their dismal service. It is also important to mention that my BusinessFirst seat had a broken table and a towel was inserted and taped to the ceiling intended to close big air leak (I could still feel it), see attached picture - so old plane, poorly maintained inside, all we can hope is that other more important components are maintained differently.

I booked a return flight with United on 5th October. On 17th they send me an email that they are unable to issue the ticket and are now asking me double for the same itinerary. Customer service has hung up on me multiple times and they say there is nothing they can do. Now all flight prices have gone up and there seems to be no recourse.

So I booked tickets from PDX to DSM 3 months before my wedding date 09-10-16. I ordered tickets for my photographers and moral of the story, the flights were changed without notice! My tickets to DSM were from a different flight (which was also a disaster) but returning flight from DSM to DEN - from DEN to PDX were United Airlines, and come to find out they cancelled the flight from DSM to DEN without notice! I had to get another set of tickets double the price to have my photographer fly back home! I attempted to get a refund and they told me they couldn't do that because the tickets are nonrefundable! How is that possible?! It was not our fault they cancelled flights without notice! No email, no phone call, no flight back home! I just don't understand how these companies stay in business?! Will never fly with United!

We were flying back from Lihue to LA on August the 31st (UA 1292 departing at 8:35pm) and hoped for a calm, relaxing trip on business class after a nice vacation. On the front row there was this ** stocky lady who sort of drew attention from the moment we stepped inside the plane because of her talking loud and moving around a lot. The fact that she stood up for numerous times during the flight and went behind the curtain where the flight attendants were and we could hear her laughing with them indicated that she was a flight attendant off duty, as they seem to know each other very well.
While it was nice to see colleagues hanging out, she turned to be annoying to the people around and the gentleman sitting next to her, as she talked loudly from her chair to the flight attendants, Sat in the middle of the aisle blocking access to the bathroom and not moving when people tried to pass or barely moving like she was doing them a favor. We were on the third row but for whatever reasons, one of her bags was stored above our seats (later we noticed that she pushed a gift bag all the way in the corner which caused a tear in the bag and destroyed the souvenir we had in there and also my husband's baseball cap went missing).
Long story short, she was noisy and annoyingly bossy and like she was trying to show off for the entire trip. At some point my husband and I were asleep and she came, put a foot on the seat next to my husband's back and pushed herself up to grab her luggage. He woke up and looked at her trying to understand what she was doing, there was no apology or any courteous gesture, she took out my husband's bag and put it on the floor, and then she put hers on the seat next to my sleeping husband and started looking for something inside. He is a patient guy and tried not to be bothered by such lack of consideration, he smiled and she had nothing but an arrogant look on her face.
She eventually put her bag back again by stepping on the bed were my husband was laying and went back to her chair. Not even an hour later, my husband goes to bathroom, I am asleep in my chair, I hear a "jesus christ" and some aggressive noises and I see her again climbed on top of my husband's seat with her shoes on, throwing magazines on his bed from the luggage compartment above where he put them as they were shoved next to his head. I said: "Excuse me! can I help you with something? You seem very upset with us and I don't think I like your attitude very much. What is your problem?" She didn't answer anything and very furiously started to shove the magazines back in their compartment like a crazy person. Then she left without any word, went in front of the plane where the flight attendants were and started to tell them something pointing to us.
It looked like the two ladies there sort of knew she was coockoo or something as they didn't seem to react the way she probably expected and come to scold us or something (we actually had one of them come to our seat and offer orange juice). Then she went back to her seat acting like a spoiled child talking loudly and displaying that forced laughing like she was trying to show us she was some boss there or somehow in charge, not just a simple mortal like we, the paying customers were.
We later asked one of the flight attendants if this woman was off duty and she said yes. We complained of how rude she was and they apologized but this was unacceptable when you pay this kind of money. Unacceptable in any circumstance but to have this kind of treatment on business class from a frustrated idiot who embarrassed herself desperately trying to look important and having no clue how ridiculous she was. Somebody at United should start giving these stupid employees some serious training and explain to the poor dumb that off duty doesn't mean she owns the plane and behaves like in her own bedroom, or kick their arrogant asses out as there are other people happy to take such a job and be respectful and courteous to the customers on the plane.

United Flight 1400, Departs: Atlanta, GA Gate T17 @ 11:10 am Arrives: Newark at 1:17pm confirmation: **. I had a really bad experience in the airport, I am going to contact the BBB and write a really bad review about my experience and tell everybody that I know not to fly with United Airlines. I have used United Airlines 3 times in the last 30 days alone. My experience started in Atlanta's airport, I had 2 bags and a carry-on. The first person that I had to deal with was Joyce **, she made me pay for the 2 bags that I had which I did and paid $60 and said that my carry on was fine. I have used the same carry on 2 weeks ago on another United Airline and didn't have a problem with the carry-on.
Joyce was really bad and rude, she shouldn't be working for United, anyhow, I went through security with my carry-on, when I got to the gate I had to deal with another awful employee her name was F **. She was so rude and disrespectful. She said that I had to pay $25 for the carry-on, as soon that I said I am not paying $25 she said that I had to pay $150 for the carry-on. I asked to speak with a manager, I had to wait and then someone named Dozier ** and oh my God she was even worse than ** and **.
She went and closed the gate and said that I am going to miss the flight. I said I can't miss the flight because I have a meeting in Albany, NY and it's going to take me a minute to transfer some money from my savings to my checking. She said it's fine but I am missing my flight. I asked to speak to a real manager because ** was not a manager, ** said it's going to take 3 minutes for a manager to come over. I said it's fine, I had to wait for another an hour and 30 minutes and the manager never came to talk to me, so I told F ** that I wanted to make the $150 payment she said that I had to wait for the next flight to board and that if I looked at her again I would not get on a plane today! I want a refund for my ticket and the $150 for the carry-on.

I called customer service at United with some general questions about delays/cancellation due to Hurricane Matthew. My call was answered by a woman with a foreign accent. She was rude, unprofessional and argumentative. She proceeded to talk over me and interrupt me. I was merely trying to understand their policies. She was literally yelling at me. I was given very different information several days earlier. I asked to be connected to a supervisor several times. She hung up on me. United needs to conduct some serious training in appropriate social behavior and etiquette. There appears to be no quality assurance. They really just don't care.

As I'm typing this, I am currently stuck at YYC Airport. In less than a month, United airlines screwed the flights three times for me. Unfortunately, there were no other airlines besides United that would fly to San Francisco so I had no choice. The first time, I flew from Singapore to Shanghai as a connecting flight, and when I went to the United counter, they told me that I wouldn't be allowed into the US (Shanghai to Los Angeles) as I did not fill the ESTA form. Well, Air Canada sent me an ETA form to fill up to be able to enter Canada from Los Angeles but United did not send me anything! It is United's responsibility but they did not provide information and left me, a 20 year old, stuck and stranded in Shanghai for two days. No one spoke English, hotels were bad, no proper food. No compensation whatsoever from United.
My Stepfather called Aeroplan and Air Canada, and they got me tickets on the 2nd day, first class from Shanghai to Calgary with no extra fee even though it is absolutely not their problem. The rep from Air Canada also called United and they mentioned that due to "technical errors" the flight was cancelled and I should have been "reprotected". What **. He then called United to get an explanation from them. First time he called, they said the plane was in the air, kept going to and fro, put him on hold for almost an hour, blamed Air Canada then hung up! How mature. The second time he called back, they said they couldn't find any information about me. Did I swim from Singapore to Shanghai then? My Stepfather paid for the flights. How can they say I wasn't on that flight? Common sense applies to NONE of the United reps.
Then shortly after, they hung up and even though they have my stepfather's number, they never called back until today. Mind you, my Stepfather is a frequent flyer, travelling 3 to 4 times a month for business. Never had a problem with any other airlines but this! Forward back to today, our flight to San Francisco was supposed to depart at 6:30 pm yesterday. They delayed the flight till 7:45 pm, then told us the flight was cancelled due to "mechanical errors". Guess what? At 7 pm, the plane wasn't even on the gate! They then took 30 minutes to unload our baggage onto the belt (seriously, an airplane that has been in the air and touchdown would have our luggage on the belt in 15 minutes tops) and we had to go back out to the United check in desk to reschedule the flight. They rescheduled it to the next morning, 6:30 am flight.
We arrived at 5 am, tried to use the kiosk for bag tags which then said ticket not found. We went to the counter and the lady said it is delayed again. Never mind, we got our bag tags and tried to go in to US Customs, and they mentioned we were not allowed to check in as the plane was not checked out to fly. We are now waiting at the departure until 7:30 am. It is like as if they know the plane might not be in the air and they're just trying their luck with it anyway. We have scheduled other flights too and because of that, lost close to a thousand dollars just to reschedule and re-book everything. United rep said we could file a claim. Seriously?
There is nothing on the website - no emails, called customer service and it was the most useless conversation I've ever had. I have no idea how United has managed to stand all this years with such bad customer service, and apparently they are in over their heads thinking they're the best airlines in the world with their shooting customers down. Not like we travel for free! Please don't ever fly United. You're in for a bad time if you do.

We booked a flight to/from Mosinee, Wi/Puerto Vallarta, Mexico for a vacation in February thru Expedia. We just received an email stating that our flights were changed. So we looked online and the flights for the same times were still available. We booked these about ten months in advance of our planned vacation in order to get the best deal, but they obviously changed our itineraries so they could sell our seats to someone else for more money. This is unacceptable and penalizes those who plan in advance. My family would love a response from United to explain the reasoning. We had to cancel our vacation because they could no longer meet our schedule with another offer. I say offer because they didn't offer one of the flights that are currently available, but just at a much higher cost now than when we booked. In my opinion, this is fraud.

I made arrangements for my boyfriend's flight using my credit card information. I was never prompted to ask who the actual passenger who would be, they just assumed that since I was the one making the arrangements that I was also the passenger. I called them immediately to explain to them that they have me booked as the passenger & it needs to be my boyfriend. They explained that it's a non-transferable ticket but since they could see I had just booked it that they would cancel my flight, reimburse me in 10-14 days & they would have to set up a different ticket for my boyfriend. Needless to say I was not happy about not getting an immediate refund & they blamed it on my bank. I eventually got a partial refund & they overcharged me for my boyfriend's flight by about $100.
Upon on his return flight, his luggage he was checking was 3 lbs over the limit & they were going to try & charge us an extra $100 for 3lbs. I said, "Are you crazy?" So, we rearranged a few things. Took a few heavy items out of his check on & moved them to his carry on. Plus, you have to pay a $5 fee to buy a non-reloadable prepaid visa in order to pay the $25 luggage fair. They won't let you pay them directly which is just another way of nickel & diming you to death. No apologies or anything. I will NEVER use United again! What a ripoff!

Sunday our United Airlines Flight 3457 from Indianapolis was set to leave at 5:50 and was delayed. We needed to reschedule our connecting flight. We had to wait in line for two hours, the new flight they assigned us didn't work either because the plane was delayed again. We didn't depart until 11:00 pm. We Sat on the runway for over a hour before departing. When we landed in Chicago they couldn't get us out to our final destination of Salt Lake City. They wanted us to catch another flight at 4:45 am and go to Denver then Salt Lake City. We ended up purchasing tickets on Frontier for a quick direct flight. Frontier Airlines were very helpful. Once we landed in Salt Lake City we find out United has lost our bags. They found them late Monday night, but notified us they will not deliver them to our house. We would have to pay a fee for that. I do not recommend booking on United Airlines!!!

I wanted to change the date of my return flight that I booked with Faregeek from Houston to London. Faregeek wanted to charge me $400. I called up United and they changed it. I expected to pay a penalty! But no penalty was charged! Thank you United Airlines! <3

I don't normally write reviews of businesses but I created this account specifically to review United Airlines and Allianz. A simple matter of needing to change my flight became a ridiculous several hour ordeal in which at least 30 minutes was spent trying to get out of voice automated options. I'm not sure how to speak better or clearer English for single letters and numbers and "yes", and "no" but the automated service immediately set United Airlines on the wrong track for me. The first customer service rep was very short, snooty, and quick to transfer me to Allianz to review my travel insurance (right action, wrong attitude).
After speaking to multiple customer service reps, all who were polite but gave me different information such as I could credit my cancelled flight towards a different flight but when I called back with a new flight I was told to do this - there would be an additional $200 fee. I was not charged to fee in the end but this was not a positive experience.
I have never flown with United before and do not think I will again, regardless how the flight goes. The Allianz service, while good in theory, lacked the practical side I thought I was signing up for. The most upsetting part for me was initially I believed I would be able to refund my trip (I had found a better priced flight on Delta at a closer airport) but was unable to because my husband's work (Army) did not have specific military orders that we could turn into claims. We could file a claim but it was pretty clear we probably wouldn't be reimbursed. No complaints against the representative but I was pretty disappointed in what I had signed up for. I understand a business is a business and must be run like a business but I definitely felt the lack of compassion I have experienced with other airlines such as Southwest and Delta.

I am a good example of someone who has witnessed the decline of your airline for over 40 years. I am old enough to remember when employees were proud to work for a company that respected them and trained to be kind to your "CUSTOMERS" who sacrifice dignity, overcrowded planes, delay due to equipment problems, are in planes run by computers and do not pressurize the cabin to maintain a degree of comfort. It is the truth that people will demand better service when they realize how travel is based on providing a smile otherwise you're better off with a computer but without people you're out of business. I am exhausted and dehydrated and began at 4 am to be told I don't matter. United refused to refund a ticket when I cancelled a trip in 2015 for an emergency. United delegated my account and refused to honor the email... but after today I refuse to be a paying victim.

I already have a fully paid for fare with United. I arrived early due to no line and TSA being quicker than normal. I saw they have an earlier flight with open seats and inquired about flying standby. They could put me on flight for $75 up-charge but not on a list for free. I told them no and waited until everyone boarded. Inquired again about flying standby. Wouldn't do it and said it's $75 unless I have status. I asked if this is why they have a one star rating and she said there's nothing she can do. So I asked her to use common sense and only then does she say she was going to put me on but now she can't because I said that to her. So after saying no 3 times she would have said yes AFTER I was annoyed with the situation. Back to my question, where is the common sense? Get it together United, one star is more than I would give you if I could.

I had left my black Alcatel Phone at the security after immigration at the Chhatrapati Shivaji International Airport on July 26th, 2016. I called the airport upon my return to the USA at the number: 9619050580. I spoke to someone who told me that they had found the phone and gave me a reference number for it: **. They said the phone was placed at the airport's lost and found and I can call them during office hours to retrieve it. When I called the next day, the lost and found service asked for me to contact the airlines so that I could have it sent to the USA through the airline through which I had traveled.
I emailed United Airlines on 29 July, 2016 and received a case ID number: Case ID number **. I also reported lost item on the website: lost item ID: **. I called United several times to tell them that my phone was right there at the Mumbai airport and had emailed them authorization to retrieve it for me. After several calls, I was connected to the Mumbai branch of United, who asked me to send relatives to pick it up even though I said I have no relatives at Mumbai to do that and that the airport was only going to give it to the airlines.
The person was quite rude and pretty much hung up on me after speaking to me with a rude tone. Each time I called, the person on the line would say I had not updated the details of the phone which I did and I would explain that the phone is in Mumbai and all over again. If I could retrieve it from the airport myself, I would have. The airport emailed me saying that they cannot mail me the phone and that I must contact the airlines to help retrieve it.
Each time I would call United, they would go back to not knowing anything about the phone even though they said they would update the file. I updated it online several times too, to reflect the the situation and the same answer - "we did not find your phone and we don't have details about how it looks." I would update that it is a black Alcatel and is already in the Mumbai airport and that the airlines need to retrieve it for me as that is what the airport is asking to do. Eventually, I stopped calling. I get messages updating me that the phone has not been found, even though I have clearly said over and over again that the phone is at Mumbai airport, reference number ** at their lost and found. It looks like United does not care to actually help a customer retrieve their property!!

Erika ArmstrongAirlines Contributing Editor
From the front desk of a busy FBO to the captain's seat of a commercial airliner, Erika Armstrong has experienced everything aviation has to offer. She is the author of A CHICK IN THE COCKPIT and her aviation articles can be found at Consumer Affairs, Plane & Pilot, Flying.com, Disciples of Flight, NYC Aviation, Contrails, Mentor, General Aviation News and Business Insider. More about Erika→

With 723 aircraft in their mainline fleet and an additional 510 aircraft operated regionally, United Airlines has one of the largest passenger fleets in the world.
Easy rewards: United Airlines has one of the most comprehensive and easy-to-use rewards programs out there.
Tiered seating: Business-class, first-class and business-first-class seating is available to let travelers relax and stretch out during a flight.
Free checked bag services: Business- and first-class passengers fly with no additional fees for a checked bag, barring oversized luggage.
International travel: In addition to offering domestic flights, United Airlines travels to 57 different countries and offers services such quick checks on visa issues related to travel.
Flight info on the go: United Airlines has an app that lets users book flights, check in, follow flight status info, see seat maps and more.
Best for International vacationers, business travelers and frequent fliers who want more travel options and upgraded service.
United Airlines Company Profile
Company Name:

United Airlines

Year Founded:

1926

Address:

233 S. Wacker Dr.

City:

Chicago

State/Province:

IL

Postal Code:

60606

Country:

United States

Website:

http://www.united.com/