Consumer Complaints and Reviews

No Customer service contact available. I had to open this account to give a rate. :( I tried to call United Airlines using all different numbers. No Customer service contact available. Worst thing is I am a member of United Mileage Plus. :( Waited for over 1 hour and 2 hours again, and Gave up... This is so ridiculous.

I have been a loyal customer of United for the last 20 years. I was in the Premier Silver status 2016 and needed to have 50,000 premier qualifying miles (PQMs) and spending $6,000 premier qualifying dollars (PQDs) to upgrade to Premier Gold for 2017. By the end of 2016, I had 82,241 PQMs, or 32,241 miles over the minimum requirement. But my PQDs was only $5,902, or $98 short of the requirement. Now United made an offer that I pay $399 to united to upgrade to Premier Gold. I just called United Custom Service and tried to have them explain to me the rationale for such a deal. They could not explain anything. The rep told me that is their offer and I can either take it or leave it! A very arrogant attitude and a very absurd business practice!

Flight Crew Racist! I was traveling from Las Vegas to Newark on January 30th, 2017 returning from my birthday weekend. I arrived at the airport on time had no issues going through TSA security, went through the boarding gate with no issues again and into my flight. Boarding was ending at 5:56 am and the flight was departing a 6:11 am; We arrived inside the plane about 8 minutes shy of boarding closure. I was traveling with my boyfriend (who is **) and we took our seats located at 24D and 24E. As we sat waiting for take off we were having a conversation and in the middle of our conversation my boyfriend used a cuss word (mind you this was a conversation between us) the stewardess was walking by turned over and said to him, "That language isn't allowed in this flight leave that for the **!"
I was shocked by her comment as it's very stereotyping but I didn't respond to her, I commented to my boyfriend "What the hell is her problem?" Shortly after (please keep in mind we weren't boarded long as we got there minutes before boarding was closing) the captain walks over to us and tells us to get our things and get off the plane! He didn't ask questions just aggressively directed us to leave.
I asked him, "Why are we being told to leave?" He refused to respond to my question just responded to get our stuff and walked away. I was in disbelief as I didn't understand what was going on. Seconds later a female United airlines employee came over to us and asked us to remove ourselves from the flight, again I asked, "Why am I being asked to leave the flight?" She responded by saying if I don't remove myself from the flight the authorities were going to be called and I will be arrested! Flabbergasted by her response I stated, "Why would I be arrested? Can I receive an explanation as to why I am being asked to get off?" She just said again that if I refuse to get up the authorities will be called and things will escalate. I waited for the authorities as I was seeking an answer or explanation as to why I am being asked to leave.
When the authorities arrived they also could not give me an answer as they didn't know what happened and escorted me politely off the plane. I was so mortified as I had no idea what I have done! As I was being escorted off the plane I can see the stewardess whom made the comment about my boyfriend referring to him as **, laughing as I cried hysterically asking what did I do wrong? It's obvious that the stewardess and flight crew decision was not only discriminatory but arbitrary and capricious! I have never felt so demeaned and mortified in my life! I never received an explanation and displayed my concerns with the authorities which they then obtained a card for me with United Airlines customer care so that I may file a complaint. I was booked on a flight for 4 hours later. I just cried my flight home afraid of saying anything or moving and being told to board off the flight! I just wanted to get home safely.
I filed a report with both the airline and the Federal Department of Transportation in hope of receiving an explanation and hoping that no one else of ** or Hispanic descent will endure the horrific traumatic experience that my boyfriend and I endured. I am hoping that anyone who has gone through this will stand up and file a complaint against this company that is supposed to provide its consumers with outstanding customer service, but instead couldn't care less about the way it treats its customers! Completely appalling and disgusting!

In April 2016 we booked a flight to Chile. We had to cancel this flight. We knew airfare would be banked and that we would have one calendar year to book, use the airfare dollars or lose the dollars. We also knew there would be a $200 change fee. This information is published on United's website. This month we booked another flight but this time to Los Angeles using the banked airfare. United took $200 from the banked airfare (we were okay with this as we knew about this fee). United then proceeded to charge me another $300 on my credit card for this flight. I have yet to understand why this fee is here.

Made a reservation for a flight with United in December using money and a 'customer appreciation voucher' I received due to previous issues (which itself was a hassle). The flight was cancelled due to 'weather' and none of the available re-booking options worked so I asked them to cancel the entire trip and was told it was already canceled. Expected a refund. Also dropped United a note asking about Gold status for the next year as cancellation left me 700 miles short of 50,000 (a light travel year for me). No response from United.
Now I find out that they have issued a travel credit, subject to 'service fees', it appears that my voucher is 'gone' and they have downgraded my frequent flyer status. Still awaiting a reply to my third written request for help from United. United works okay if there are no hiccups. It is just as good/bad as the other US carriers. Good luck in getting any kind of satisfaction if something goes wrong. As the previous posted notes, the product is mediocre as well and customer service is horrible. If they treat someone with 900,000 lifetime flight miles and 9,000 flown miles last month alone this poorly, you better believe that a one time off flier will get zero assistance from United.
United was a good airline ten or fifteen years ago. The new CEO seems to want to improve the carrier but it looks as if the rot resulting from the Continental takeover and actions of the prior CEO is so deep that it will take years to correct things if the new CEO is successful turning the ship around. I would avoid United right now and for the foreseeable future. I will be switching to American for my domestic travel from here on out and using foreign carriers for my other trips.
How do I know I can trust these reviews about United Airlines?
693,146 reviews on ConsumerAffairs are verified.
We require contact information to ensure our reviewers are real.
We use intelligent software that helps us maintain the integrity of reviews.
Our moderators read all reviews to verify quality and helpfulness.
For more information about reviews on ConsumerAffairs.com please visit our FAQ.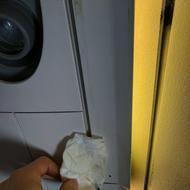 I flew United 5242 from Colorado Springs to Denver on February 4th on a Canadair jet. During takeoff and ascent, a yellow fluid dripped down on me from the ceiling. I had to hold tissues in place to stop the dripping. Once we had landed in Denver, I alerted the flight attendant, who told me that this was a known issue and that it was "deicing fluid, essentially antifreeze," that had dripped on me. I told her that it had gotten on my skin and asked if this was safe. She replied yes.
About aircraft deicing fluid, Wikipedia states: "Thickened fluids typically use alkylphenol ethoxylate (APE) surfactants, the biodegradation products of which have been shown to be endocrine disruptors, and as such these are banned in Europe and are under EPA scrutiny in the U.S. A number of fluids also use benzyl triazole or tolyltriazole corrosion inhibitors, which are toxic and non-biodegradable and thus persist in the environment."
Once I was in the Denver airport, I spoke with United customer service representatives at the United desk in B concourse and showed them the photo of the fluid dripping from the ceiling. I told them that the flight attendant had told me that it was a known problem when I was deplaning. They told me that the seat should have been marked as unavailable prior to the flight, that this shouldn't have happened and that I should get a refund. However, they told me that they couldn't do anything there at the desk and that I would have to contact United through their website to request a refund.

I was unable to print my boarding pass from home as I usually do with every airline I fly. United requires that you scan your passport with a United app on an iPhone or Droid. I use an iPhone but refuse to provide my credit card information required to create an account for apps. The United app is free but still you must create an account. I was directed to use the airport kiosk in order to print the boarding pass. The kiosk was likewise unable to print a pass for unknown reasons. I was directed to wait for a United rep for assistance. An agent never showed up thus I finally gave up and stood in line at the counter. This appears to be nothing short of a prejudice against older passengers who have no interest in a smartphone or like me refuse to put credit card data on my phone.

We had a trip planned to Hawaii. Our flight got cancelled so we called to reschedule. United Airlines they don't speak ENGLISH. They were awful. They were from India. I was put on hold for 30 min and then disconnected from. I called, asked for a supervisor but they put me on hold again. I had paid for Economy Plus but they would not honor that for new flight. AWFUL. STRESSFUL!!!

I purchased 2 tickets (wife and myself) online. We found that they were inappropriate near the departure date. I purchased 2 new tickets online. I then figured that they could transfer the tickets for a fee so called an agent instead of a direct new purchase. She informed us we could be charged a transfer fee of $200 each and charged AmeX. She also said she would remove the charges of transfer fees x 2 and the new tickets from my Visa card. In fact all charges remained - 4 tickets and 4 transfer fees.
I then called an agent for assistance regarding the fees who was of no help. She referred me to the online service for refunds. I was able to received $400 back on my AmeX card. I sent another online refund requesting either full payment for the new tickets or refund the transfer fee. They sent a terse note that my refunds were settled. I do not think I should have paid for a second pair of tickets as well as the transfer fee -- one or the other. The whole refund experience was one-sided and unfair. I feel these people are like insurance agents who underpay for services because if they pay up too often and cost the company money they will be not be promoted or even fired.

United Airlines is the worst airlines. I have always been tried to support our U.S. carriers. However, United Airlines obviously does not care about its customers at all. My original reservation was to return from Singapore to Buffalo, NY on December 22. However, I needed to be back earlier and hence changed the return flight to December 19. United charged me $300 to do that. Yet, they were unable to get me home on that date through a combination of actions that United had control over. The hardship of that trip is significant.
Here is the account: The flight UA896 from Singapore to Hong Kong was delayed by more than 5 hours. This was due to mechanical problems. In Hong Kong, the plane to Chicago was delayed by 3 hours. The plane then made an UNSCHEDULED stop at San Francisco. The reason is to pick up new flight crew to adhere to the law. We waited on the tarmac for nearly 2 hours. As such, I was not able to make that connection from Chicago to Buffalo. This meant that I had to stay a night in Chicago and United put me on the early morning (7 am) flight on American Airlines.
Now, when I checked in with American the next morning, they charged me $25 for my one check-in bag - even though I told them that this was part of an international flight that United put me on, they did not care and said to refer it back to United. I returned home to Buffalo on December 20th despite paying United the additional $300 to move my return date to the 19th. Plus, I was out of pocket for $25 for the check-in bag. United's response to this when I wrote them a very polite letter was simply to reimburse me with $300. That is unacceptable. United has certainly not admitted their fault in the mechanical and personnel problems that had inconvenienced a whole plane full of travelers.

United Airlines ridiculously poor mobile site bounces you into purchasing tickets for dates you didn't intend. Then when you call them immediately, within the 24 hour Federally protected credit card purchase cancellation period and sit on hold for 30 minutes to an hour, they tell you that they will cancel the flight, but it will take 7-10 to refund to your card. A month later, you get billed, then dispute with the credit card company, and they lie saying that you never cancelled. It's fraudulent and pathetic. I would never recommend them to anyone based on this experience. Until they make it right and stop stealing money, I won't fly them or tell anyone I know to fly them.

This experience at Minneapolis International Airport will be the reason I boycott and never fly United Airlines again. I will also tell all my family and friends to never fly them again because to them I am just a number and don't matter to their business. We were traveling during new years eve and the airport was overcrowded. At the United Airlines check in station there were no organized effort to get people in any kind of line. It was just a slow crawl to the front to drop our bags off. When we finally reached the front the line had gotten even longer but we were patient and understood this happens on holiday travel. I went up to one of the terminals to do a self check in in order to get our tags and boarding passes, then onto dropping off our bags.
Right after I got all my documents a United Airlines woman came up to me and told me that she is organizing the line and once I received my tickets and passes I was to go to the end of the line to wait again in order to drop my bags off. The previous customers had done the exact same thing I had done and were not asked to go to the back of the line. I refused and told her we been waiting over an hour and our flight was departing in the next hour. Forcing us out of line would make us miss our flight and it was not right that she did not ask anyone to go to the back. She persisted to sending us back and even got the customers in on it saying exactly this "these people are cutting you in line are you all ok with that?" Granted at the time we were the only ** family in the crowd and this was an older ** woman who looked disgusted the very minute she interacted with us.
The other ** folks in line told her that we were there first and they had no problem since we all were waiting together for so long in line (kind of restored my faith that not all people are racist bastards). I told her I wanted to speak to her manager and she said she was the manager. I said I wanted to talk to her boss and she replied there is no one higher than her and walked off. When we reached the bag drop off she hovered over the check-in employee and said out loud if any of our bags are overweight we were to be sent to the back of the line or denied passage to our PAID FLIGHT. We are a family of 6 and had 4 bags to check in, all of which were under the weight limit except one bag which was 2 pounds over weight. She immediately pushed the bag off the weight scale and said "go back, go to the back now".
At this point I started losing my cool. I don't know why this United Airlines Manager was so hostile to my family but I couldn't take it anymore and started firing back. Tensions rose and I accused her of being a bigot/racist and she went off also getting trying to get the crowd of customers on her side again. This time a few ** men from the middle of the line stepped up and asked if I was a problem and if she wanted them to "take care of me". She finally got her wish and a full on riot was about to occur.
Long story short no physical fighting happened as I said basically all we want to do is get to our destination. She threatened to call airport security and have me and my family removed and I happily insisted that she does so I can report counts of racism and rudeness I've never experienced in my life. I've always experienced small counts of racism being a minority in the USA. It's not prevalent and majority of folks are kind and nice, but there are just those chosen few that decide to remain ignorant in this great country of ours.
The manager walked off to get security (as she stated) but went off to a corner and didn't do anything. She knew if she had went further this was going to court, and she would most likely be out of a job. The employees tagged our bags and let us through to security but not without ruining the entire trip to see my family for Christmas.
I wrote a formal letter of complaint to United on their website and it has been about one month with no reply. Clearly they don't give a crap about racism among their ranks nor do they care to address an issue that might have been manageable if they just reached out. I will never recommend flying United Airlines ever again and will ensure all my family, friends, and relatives never fly with this company again. There were good united airlines employees that day and bad employees, but unfortunately the bad employee was the person in charge and no one challenged her in order to help us pass through. Merry ** christmas United Airlines. I hope you file for bankruptcy soon because as this review site shows, I am not alone in the horrible service your employees offer their customers.

I've been a loyal United flier for many years, consistently logging close to 100k miles per year on both business and personal travel. Last year I reached 95,566, in other words less than 2500 miles short of the 100k status, and qualifying on all other grounds. United made me an "offer" to pay $1399 to close the tiny gap to get to 1k status. When I called to protest this exorbitant amount and request relief I was passed on to a robotic "supervisor" who told me I didn't qualify for any reduction and thanked me for my feedback. So United and I are done... And btw no great loss for me as the cabin amenities and service are mediocre at best and the new "Polaris" class is a joke, same old lousy food etc. But the branded teddy bear makes all the difference. Not.

We decided to fly with United for the first time in 4 years. BIGGEST mistake I have made in a very long time. I had a speaking engagement to attend and allowed myself 8 hours to get from Las Vegas to Fresno (connecting flight in San Francisco). Our flight in the morning was delayed 1 hour due to what United called "weather affecting traffic control". This plane was coming from San Francisco and the weather was partly cloudy at the time. We end up missing our connecting flight by 2 minutes. The text we received notified us that the connecting flight was departing at 2:30, and when we got to the gate at 2:20, boarding was already closed. They were unwilling to accommodate us on another airline that could've gotten us to Fresno in the time necessary to speak at my engagement and wouldn't pay for a rental for me to drive the 3 hours from San Francisco to Fresno. So we bite the bullet and wait for 6 hours at the airport for the 7:55pm flight...
Well guess what? That flight gets delayed an hour and 15 minutes due to the same "weather affecting traffic control". The plane was coming from Burbank California and when we checked the weather in Burbank, it was 55 degrees, cloudy. I am convinced that United blames all of their delays on "weather" so they don't have to accommodate the people they screw over by missing flights and spending 12 hours at airports all day. Please pay the extra $$$ and fly an airline that has some sense of customer service!!

WORST AIRLINE EVER in my book. They have a laundry list of screw-ups and I have encountered them all to prove it. More recently they overbooked my flight and begged me to return home a day late which I had to miss work for. To attempt to make up for it. They gave me a travel certificate which I'm trying to use right now to book my flight but they are refusing to honor it. Call me crazy but even I know it's unethical practice to overbook a flight, promise travel certificate concessions and refuse to honor them. To top it off, when I brought this to one of their Supervisor Alex's attention she declined to assist me. I asked for her information and she hung up the phone on me. That's how United treats their customers. I ABSOLUTELY DO NOT RECOMMEND!
Take my advice and find another airline. They are not worth the headache when it comes to losing your baggage, logistics is terrible (put me on a connecting flight and okayed the connecting flight to leave before my flight even arrived), overbooking their flights seems to be a regular and refusing to honor any concessions they make for these constant screw-ups, is the creme de la creme of it all. To say they are a CON ARTIST would be putting it mildly. If I hadn't experience all of this firsthand. I would've never believe it could happen.

This airlines has the WORST customer service and refund department policy. I booked my ticket early October for a flight just in the new year. Three weeks later, I decided that the flight may not be worth it, so I called them to see about cancelling the flight. They informed me, and I quote, "While the fare rules don't allow a refund or name change, you can exchange your ticket for future travel. A service charge as well as any applicable fare difference will be applied at the time of the exchange. The exchange must be completed within a year of the ticket issue date. For rescheduling information, please visit www.united.com or call 1-800-UNITED1."
I figured that a service charge makes sense, and my ticket was $212.10, so I figured I would get half or more back. I then worked with Frontier, and they ended up giving me a FULL refund for credit towards another flight. Anyways, I call United to use my credit, and what ends up happening is that I am then informed that they will be charging me a $200 "service charge" to press a few buttons and change my ticket process. I talked to their supervisor who told me that they always tell people about the service charge, but I was saying that I was told of the service charge, but I was not told that it was 95% of my ticket price! That being said, the airline's customer service seems to be really crooked, and while it probably isn't the people working there, I really don't like organizations that try to hide things and are not upfront. I would never use United while they continue these crooked practices.

I had to fly to new Orleans to attend a child's funeral. I booked on 3rd party website. The day after I booked round trip ticket, I received notification that funeral had to be moved back a day due to funeral home not having a child's coffin. I immediately tried to change returning flight. They told me my return flight with United Airlines was nonrefundable and would cost an additional 275. to cancel or 225. to change, plus difference in flight cost. Because it was costing me 225. to change it did. So I get to airport in New Orleans and my flight was delayed due to fog. We left late, I missed connection because of this. My connecting flight was still at gate but they would not let me on. I went to service counter and the next available flight was 7 hrs later!!!
I was stuck in Houston at airport for 7hrs due to them not letting me on my connecting flight!!! After them taking 700. additional money to change my flight they want to put me on a later flight!?!? I will NEVER fly with United Airlines again and I will tell everyone I know and put my experience on every website I can find!!! DO NOT WASTE YOUR TIME OR MONEY ON UNITED AIRLINES!!! FLY SOUTHWEST!!!

I was on the phone for over 45 mins with United. My partner has a sick family member and can't go on a trip - and I need a second. BUT they offer absolutely no flexibility. They won't refund. They won't offer to help repurchase my ticket even with a change fee. My only option is to purchase another ticket at over $2000. Really? They are horrible!

On Dec 29th I purchased 2 one way tickets that were departing Milwaukee, with a 3 hour layover in Chicago, arriving home in Orlando. I'm in my first trimester of pregnancy and was dealing with really bad morning sickness that day. We ended up just missing our flight, but knew if we drove to Chicago we would make it. It's only 1 hr 20 min drive, plus we had our 3 hour layover. When we arrive to check in they tell us our tickets have been canceled for missing the first flight. I could not believe this. They very rudely told us they would not refund or rebook. They just kept our 400.00. And suggested we either pay 200.00 more each or we get new tickets all together. So, in disbelief we end up going on CheapOair and find tickets for United for 96.00 each. I check the day of 12/29, that same day, and purchase them. I was very upset at this point as they just took 400.00 and were now getting an additional 258.00 from us.
So we go back up to the counter of United to check in our new tickets. She says "oh, those are for the 31st." Turns out, without my knowledge they sneakily changed the date at the last second before I confirmed the purchase. No warnings given or nothing. So within 5 mins I cancel. She says I'll get refunded in 3-5 business days. Now I'm really upset because I have to be home for work tomorrow, we have no flight and are now out 650.00. I have no more money! We end up having to overdraft our account AN ADDITIONAL 400.00 for yet another set of tickets. I decided I would not give United another cent and we went with American, who were great by the way. So I patiently wait a whole 7 days for my refund with nothing showing up.
I call United to figure what the hold up was. I spoke to 4 VERY rude and incompetent reps. Majority of it was being put to hold and transferred because it seems no one there knows how to do their damn job! Seems they have no actual "customer care" center. All you get to do is email them and wait weeks for a response. The "refund center" can't even help you either. All they know how to do is play the blame game. "Well since you purchased them through a travel agency you'll have to take it up with them. We can't refund you, you need to request a refund online." So after 3 hours of phone time they tell me this. I go online right away and apply 3 different times and it just won't accept it. Fed up with United's worthless customer service I call CheapOair and spent an hour disputing with them. They say they can't do anything either, that United is in control of refunds because they're the ones who canceled the fares.
I call United one last time and finally, someone who's actually doing their job! This man says "ok, I will go ahead and process your refund. Please hold." He comes back and says he actually will NOT be able to and I should go online. I very frustratedly tell him I already did this, it don't work, and why so much headache just for a refund of tickets I purchased and canceled all within 5 minutes!!? He so courteously offers to put the request in himself. I get tracking and confirmation numbers and hang up. One week later I receive an email stating I can only exchange for different tickets. I DON'T WANT OTHER TICKETS. I DON'T PLAN ON FLYING ANYMORE. I JUST WANT MY DAMN MONEY!!! So I call United deathlines once more, fearing the upset and horror I'm about to experience once again with these idiots. And it went just as I expected. They give me the runaround again! Ha! Who would've guessed.
They simply state they cannot refund me, give me a number to call that isn't even in service; probably just to get rid of me. Which ends up pissing me off more. So I call back, go thru all the waiting bs and saying all my info once more and ask for the supervisor. She ends up being even more incompetent than the reps! How she ever made it to supervisor beats the hell out of me! She basically says, "well I can't help you so I'm going to put you back with a rep!" I very agitatedly repeat the whole story and all info again for idk how many times now. The rep transfers me to a lady in the refund department! Yay me. I got so lucky!
This woman is so rude and could care less about my situation. And basically all she tells me is that since I purchased thru an agency I cannot receive a refund thru United. But, I have already spoke with CheapOair and once again they also say, they cannot refund because it is the airline's tickets and they're the ones who canceled. I go back and forth between the two companies and get nowhere but very upset, emotional, and out of 650.00. I'm not rich and I have my first baby on the way. That nearly destroyed us, almost getting us kicked out of our apartment because we literally had no rent money.
United will do anything to keep their greedy little paws on every dollar they come across. How can you just rob people out of hundreds of dollars and get away with it? It's outrageous, and then they act as if their policies are completely legit and I'm ridiculous for wanting MY money they took and are refusing my refund. How dare they. I will NEVER EVER in my life fly with them neither will any of my family or friends. And I will see to it I will destroy your name each and every chance I get! Crooked company full of low lives is what they are!

I had the first class ticket, but my suitcase was not arriving when I arrived. (Jan 7, 2017, from Houston to Atlanta) My winter clothes are in the suitcase. It has been 4 days already. It is difficult to get a reply from the United Airlines. Every time I called them, I needed to wait more than 1 hour. I will never fly United Airlines. I need my suitcase back!!! In addition, I found that my address online does not have a road number. I am sure that I have given my full address to their staff. Stupid!!!

TL;DR. United took two days to return our four checked bags to us after they misplaced them, generally had very poor baggage handling and customer service, and seemed less organized than I feel comfortable with for an airline. My boyfriend and I used United to fly back from Calgary, Canada with a layover in Houston, TX to reach Columbus, OH. He was in charge of our travels and forgot to check us in, so we didn't initially have confirmed seat assignments, which was an annoyance but not the airline's issue. (I mention it for later.)
We arrive at the airport in Calgary. United only had three kiosks that were working to print out boarding passes and prepare checked bags. They had no staff to help people understand this (that so many of their machines were down, that people needed to print their own bag tags before reaching the counter, etc.) so in a crammed area a bunch of people were trying to figure out what to do and the line was long as they only had three people working at the counter, two of whom were handling checked bags. This was stressful because it was an international flight area and they were providing zero customer service to help things run smoothly.
We figured out which kiosks worked and managed to get through security and customs quickly with no problem. Went to board the plane and the gate agents told us the overhead capacity was getting full so they encouraged us to gate-check our overhead carry-ons, which we did because it's nice to not have to worry about them and every airline I've flown on typically brings gate-checked bags back up for you to grab instead of sending them to baggage claim. We Sat for 30-45 minutes at the gate in Calgary for them to load more baggage and to de-ice the wings. Not too much of an issue because icy wings sounds like a terrible thing. The pilot made up the time in the air on our 4 hr or so flight so we arrived on time.
When we got to Houston a United plane at our gate was also running behind as it was still loading baggage. We had to sit right next to the runway in between the taxi area for over 30-45 minutes because the airport wouldn't assign us a new gate because other planes who were coming in later would need them, so instead of distributing the delay (i.e. moving us to a new gate and having the plane we might bump just go to our gate once it's free) we had to sit there.
Some people undoubtedly missed their flights who had tight connections. What was supposed to be an hour layover for us became a mad dash from one terminal to one, two terminals away as we had run to catch our connection because our plane was already boarding by the time we disembarked. During this the pilot kept us updated and seemed nice, but clearly frustrated with how the airport was handling our plane. Our flight attendants, who weren't cheery to begin with, exhibited rather poor customer service skills in answering people's questions. Unnecessarily rude to people who just wanted to understand what would happen if they missed their flight and if this situation had happened before.
As I was expecting our gate-checked carry-ons to be brought up from the plane for us to grab in the walkway, I was a little confused when they weren't so we walked up to the gate agent that was outside of our receiving gate to ask if they would just continue to our final destination or not. She was extremely rude and initially didn't listen to us, and told us if we wanted to know our connecting flight information to ask as this other woman. My boyfriend and I were annoyed so we waited for her to pay attention to us again and re-asked our question politely because we needed to know before moving on to our new gate if we needed to wait for our bags or not. She finally answered but was super rude in doing so that they would continue on. I should mention that she literally wasn't helping anyone else and there was no one waiting in line for her, so she wasn't that busy at the time.
Arrived at our plane about 5 minutes before the scheduled departure time and because my boyfriend hadn't checked in, they assigned us seats separate from each other. We had to wait about 10-15 minutes after our scheduled departure time for them to load more bags. My boyfriend asked if we could sit next to each other in one of the pairs of empty seats on the plane. The airline attendant told him not to move yet as more passengers might board. Right before we started taxiing, the same airline attendant asked two people near me to move up into the empty seats to help balance the plane even though we had just asked if we could sit together, which was annoying, but not the end of the world for a two hour flight.
Left and arrived in Columbus. United didn't have anyone scheduled to receive our scheduled flight apparently, so we had to wait almost 10-15 minutes to get baggage handlers and someone to connect the walkway to our plane. Went to baggage claim and waited 20 minutes for our flight to even show it had arrived and which baggage claim to stand at. A few bags came out and we figured more would come, so we waited 40 minutes from the time our plane arrived with about 15-20 other people. As it turns out, United left all four of our bags in Houston which was incredibly concerning as it contained our hiking gear, most of our clothes, souvenirs we just bought, etc. totaling in the thousands. They also misplaced the other 15-20 peoples' luggage as well.
The lady working the counter did not have good customer service either. She basically had the "shrug your shoulders" attitude and didn't really seem interested in trying to be reassuring to anyone who just lost their bags, didn't tell us what would happen if they didn't find their bags, couldn't give us an average turnaround time for how long it would take to get our bags from Houston, etc. She wasn't rude per se, but wasn't friendly either.
I should mention that inside and outside of their baggage claim service they had probably 50+ pieces of luggage sitting relatively unattended that looked like they had either wound up at the wrong airport or had been misplaced previously and needed to be driven out to people. The guy in front of us had apparently left his house key in his gate-checked or regular-checked bag by mistake, and the airline couldn't find his bag at all. They managed to get our bags to us two days after we arrived in Columbus intact, so that was good.

I purchased a $400 Roundtrip Ticket 1-1-17. I was NEVER informed the ticket was NON-refundable/NON-transferable. I told the UNITED Customer service agent I "Purchased the ticket as a gift" for a girlfriend I am no longer seeing. The agent said "The ticket does not belong to you, it belongs to your girlfriend." She also said "What kind of a person buys a girl a gift then takes it back?" WOW. I officially HATE United. I will never fly with them again. I now have a $400 Credit in my EX girlfriend's name. The agent then said..."Why don't you just get her to buy the ticket from you?"
Hey UNITED!!! I did not ask for relationship counseling. I will never be able to use this $400 Credit IT IS NOT IN MY NAME!!! UNITED sucks!!! They capitalize on people's misfortunes. I am out $400 and the seat I am sure will be sold to another paying customer. These are archaic practices. UNITED has effectively stolen my money. I spoke to 4 Different supervisors at UNITED. They were all extremely rude. They were sarcastic and belittling. Worst experience I have ever had.

Purchased a flight ticket but denied the right to check-in and board United Airlines UA3473 due to unfriendly and arrogant United Airlines staff at check-in counter. Mental agony, horrific time, financial loss and harassment suffered by my family traveling with an infant. We missed our connecting international flight. This complaint is regarding the atrocious experience my family, Sanghita ** (wife) and Mehan ** (my infant son) went through while traveling with United Airlines on Dec 1, 2016 which led us to miss our international connecting flight Emirates EK 204 JFK DXB and EK 528 DXB HYD.
The situation: Due to heavy traffic, we reached the XNA airport at 17:10, and subsequently reached the check-in counter at 17:15. The scheduled departure was 17:50. The United check-in counters at the airport: There were 2 check-in counters. There was only 1 passenger checking-in at that time. I approached the counter that was not serving any passenger. I was refused to be given boarding passes by the agent on duty on Dec 1, 2016 17:15 hours. The agent was extremely harsh and said, "People don't bother to reach the airport on time" and leave us in pickles and resumed to attend her colleague without attending to us.
Our pleading and request were turned down: When we pleaded for help and let her know that we had an international flight to connect she paid least attention and said she already mentioned that we cannot check in at 17:15. Supervisor unavailable: She mentioned that this case would need her supervisor's intervention. She went inside a room to call her supervisor and returned only after 25 minutes, not in uniform but in casual clothing as she was done with her shift. Upon asking about her supervisor she replied that her supervisor was not available in her room and could be at the gates. She asked us to book the next United flight to Newark/JFK or Chicago or try booking with other airlines.
Please note: At 17:40, the check-in agent was not in uniform and preparing to leave home. XNA website clearly states United operating hours, staff does not follow. She was calling it a day at 17:40 and as per the website, United Airlines operates during the hours 04:30 to 18:00. Flight arrival announcement at 17.40 hours: We could hear an announcement that the flight #3473 is yet to arrive and once it does they would clean and start with the boarding process and this was at 17:40. When we heard this, we ran to the check-in counters and requested them again to help us check-in but they mentioned that will not be able to help.
We rushed to other airlines at the airport to check flight availability. We ran to all other counters in the airport (Delta, American, Allegiant) but none had flights scheduled to New York that evening. American mentioned that they have a flight to New York with only 1 seat available. Mentally harassing and humiliating a helpless family with a VALID/PURCHASED FLIGHT TICKET and DENIED THE RIGHT TO BOARD A FLIGHT. Arrogant, horrific and discriminating customer service. We suffered severe mental agony and harassment although we had a valid ticket purchased and the denied the right to board a flight. We finally heard the last boarding call for the Flight #3473 and stood there helpless. To add to our misery, the agent said that one must be 2 hours early to the airport to board a flight.
I did not receive any check-in email from United Airlines for my journey from XNA to EWR. There was neither an email with a journey alert nor a check-in online email for my journey. UNITED AIRLINES CANCELLED MY RETURN JOURNEY flight from EWR to XNA WITHOUT ANY NOTICE I had booked a round trip journey. I was surprised to know that United canceled my return journey from EWR to XNA on January 2. I had to rebook my itinerary with a change fee of $400 plus an extra fare of $3.80. How could an airline cancel my flight journey without even informing me? If I wouldn't have checked in advance, I would have reached the airport to board the flight being sure that I have confirmed journey tickets, and upon check-in understand that I did not have a valid ticket. What could be more horrible than this while traveling with a family?
The below itinerary was canceled by United and I had to rebook my journey: Departure - (EWR) Newark, New York to (XNA) Bentonville. Booking Confirmation - **, United Airlines flight # 3436, Date: Jan 2, 2017, 08:04 EST. I rebooked my flight journey from EWR to XNA and for which I also received an email which says Check-in now for your flight to Bentonville/Fayetteville, AR, US (XNA), Confirmation **.
Consequences that we faced because of this: We missed our International flight (Emirates EK 204) New York to Dubai next day (Dec 2) 10:40. It was a harassment for us as we had to book our tickets again and modify the reservation with Emirates. We had to change 4 flights with an infant. My son was visiting India for the first time. We had booked a hotel in JFK which could not be canceled. United Airlines canceled my return journey from EWR to XNA on January 2 without any notice.
Another surprising fact is to note that I did not receive any such check-in email for my travel to Newark from XNA. What does it mean? What could be the reason for not checking us in? We could clearly understand later that the agent did not want to check us in, but we did not understand the reason for this. We were surprised to see her call it a day. Is this a reason to not check us in? Not apologetic at all: They were not even apologetic when they saw us helpless. This is the most insensitive and uncompassionate customer service I have experienced so far. This has caused me huge financial loss. My rebooking and rescheduling cost me $4524.89.

I have flown United on about 8 occasions in the last two years. Almost all of them were terrible beyond what US standards of a functioning business should be (I kept flying them because I was a student and couldn't afford a more reliable airline). Long terrible stories aside, fly some other airline that is responsible and accountable for its issues. After another unbelievable story (still on hold at over 1 hour), I cancelled my United miles credit card this morning. Since the economic crisis United reduced their standing from a reliable and top-notch airline to scrapping by giving cheaper flights than the rest and cutting costs everywhere. They have also been a part of many lawsuits for price fixing and other things. Look those up and see if you want to fly United.

Incredibly incompetent staff. Don't even know what their connecting flights are. They managed to delay our flight because of clogged drain and taking 30 minutes to de-ice. If you have the option to take a school bus full of sick children or fly United, take the school bus.

A few years ago, I was a Candidate Flight Attendant for Continental Airlines, now part of the United Airlines company. I always flew Continental whenever I needed to get somewhere in a hurry. I have no recent experience with using either a Continental or a United flight, but in the past I have been treated courteously, and never had a complaint.

I traveled from Tulsa to Cleveland the Wednesday before Thanksgiving. My flight had a layover in Chicago. Overall my experience was good. On the first leg of my flight I got as many snacks as I wanted, and my layover was only 40 minutes. With layovers in O'Hare the big question in my mind is whether the airline will have me land in one part of the airport and then have the connecting flight in another part of the airport. Luckily, United's connecting flight was in the same terminal so I didn't have to rush. I didn't end up canceling my flight, but I like that if you cancel your flight that you booked with miles you can get your miles back. I've been United Mileageplus member for awhile and almost always use United. I've had better experiences with them than other airlines, and I like that United flies internationally, as opposed to Southwest.

After helping out United Airlines (who overbooked their flight), I took a $500 voucher and agreed to get on the next available flight. When I tried to use the voucher, the website said it was "voided." I called customer service. A half hour later, nothing changed. There's nothing they can do. All that phone call directed me to do was fill out a form on a website where United won't get back to me for "5 to 7 days." I will never fly them again. The fact that this couldn't be resolved in a half hour phone call makes me sick.

Worst mileage program there is... Not based on miles flow based on how much you pay for a ticket. Then if you are not a premier mileage plan member you can not talk to anyone in the United States mileage plan department. If you are just a basic member you have to speak with someone in the Philippines. What a disgusting way to treat a customer. I will not fly on United nor will my family members again unless my life depends on it and I am totally desperate. United get a grip... You are an American airlines. Treat us better. I travel every week for business... not United again.

"Ma'am, these are the rules of United." I called United Airlines to get clarity on my unfortunate Hawaii trip cancellation. I don't fly a lot for vacation so I am not sure of all the rules and regulations. The representative was completely rude right out of the gate on the phone telling me, "Ma'am, these are the rules," I had to keep redirecting her what to do next, where all my money was going, and simply what the RULES of United Airlines are in my current situation. She was short and condescending. I know that must be a hard job, but I was very kind and considerate telling her I was sorry that I was not understanding the $200 penalty and the $50 dollar voucher (I'm still unclear). So now I'm out $553.00 with nothing to show for it except the feeling of being treated like a criminal for just asking what to do next. I will avoid United Airlines from this point forward and I fly for a living!!!
United Airlines Company Profile
Company Name:

United Airlines

Year Founded:

1926

Address:

233 S. Wacker Dr.

City:

Chicago

State/Province:

IL

Postal Code:

60606

Country:

United States

Website:

http://www.united.com/