Consumer Complaints and Reviews

I would not recommend anyone to do any business with Thrifty. Their employees are thefts. You tell them you do not want any of their insurance plans and they straight up tell you they are not applying any and they do. I was charged $221.00 by an employee who took it upon himself to apply the charge with a signature on file. A signature that I gave because I thought I had to take the car off their lot. When I called customer service which is only open from 8-5pm and 1 customer service employee who answers the phone told me she understood what happened but could not help me. I could not believe it. I called twice and got the same information a second time. The first time I called customer service she referred me to my credit card company to dispute the charges.
Really as big as this car rental company is they treat their customers like crap on the bottom of their shoe. I had another rental set up for a couple of months later and I quickly canceled it. Do not fall for a lower cost initially in the agreement because they will do what they have to get much more and you may never get the justice of returned funds after they apply whatever charges they chose with signature on file. If you do make the mistake of renting from them when you get the paperwork look at it carefully, know what they are charging you for. Do not take anything for granted with this company. They are unlawful with their practices. You will lose a lot renting from them.

We had not been on vacation of any kind in two years. Arriving at Miami airport, we proceeded to Thrifty Car Rental location. We had reserved our car with Expedia. Great trip so far. The woman working the counter could not have been less helpful or less personable. Miami is moving to "pay by plate" easy pass system, and is removing cash tolls on some of the major roads. We were offered an upgrade to include a "pay by plate" pass. $10/day. We were driving to Deerfield beach 45 minutes north. If I am driving out of the city, do I really need to pay $100 to park the car at resort? The woman at the counter shrugged an unfriendly "I can't help you with that." "You will have to stay on all local roads, or be billed back $80 for every violation"
We asked for a map and perhaps an explanation of specific toll roads. She gave us a map that needed greater explanation. THE MAP WAS IN PORTUGUESE! If this is company policy to get add on sales, they are criminal. If this is the employee's style and personality, she should be fired immediately! Of ten day Miami stay, this was the only negative experience. And we were there for Hurricane Mathew. Situation will require I return to Miami 4 or 5 times a year for the foreseeable future. I will never consider Thrifty at any time. I'd rather walk.

This place is fraudulent 100%! First I prepaid for gas on Expedia only to go pick up my rental and have them say they have no record of my insurance and the attendant would not look at my voucher or reservation so I have to pay almost double for my insurance which originally costed $70. (Expedia returned the money I paid to them.) While I was there I made sure I paid all the toll fees plus my dad lives there and was riding with me. I get a bill 5 months later saying I owe around 80 bucks in tolls...2 of the damn tolls are for.5 cents!
I know they are lying because the time slots they have on the bill are too close together. My dad says there were no.5 cent tolls where we were in Orlando. I tried to call Thrifty rental and they keep transferring me to freakin US bank to pay them and I can't dispute the charges or ask for proof... a person needs to view their license plate number and pictures to see if this was my mistake or theirs which I'm sure it's theirs!!! I called SunPass and they said they can't help me because there are too many people who use the vehicle... SMH never again and I cancelled my credit card because they were just going to charge it if I didn't pay 10/16! They won't ever be getting a dime out of me fraudulent **.

My husband and I flew out to Las Vegas, NV on Oct 1, 2016 till Oct 6, 2016. We rented an suv through Thrifty Car Rental at McCarran airport. We turned our suv in a day earlier than our return rental date because we decided to return home earlier. When we returned the suv we were told that we would not be credited for the one day not used and that we would be charged an extra fee for returning the suv early. We had visited several of the national parks and the suv had mud on it - we were also told that there would be an additional charge of $125.00 to have the suv detailed. This is such a ripoff after paying close to $1000.00 for rental and insurance. We were very dissatisfied with the way we were treated and the employees acted like this is just business as usual. The employees didn't care about customer satisfaction, really weren't concerned in making any adjustments and didn't care if we used Thrifty in the future or not.

When I went to rent a car on 9/24 in the AM, everything went smoothly. However, I was not pleased with when I went to sign the agreement that the agent asked me if I wanted to pay in advance for tolls. I told her that I would not be driving around much during my stay. She told me that it would be to my advantage as there were tolls about every 15 miles in and around Orlando. That concerned me as I felt that I could rake up lots of money in tolls, so I did as she suggested at paid over $50 for the toll pass.
I spent one week in and around Orlando. I went from the airport and through the week to Gardens Park Boulevard, Orlando, John Young Pkwy Orlando, FL, W Irlo Bronson Memorial Hwy, Disney Springs, all around Champions Gate for shopping and dining, Magic Kingdom, Clearwater Beach, Back to Disney Springs, Universal Studios, and back to the airport. Only once (on my return to the airport) was I charged a toll. We basically just give Thrifty our money. I would advise your agents to not tell customers that there are tolls every 15 miles where there clearly are not all over Orlando.
It might be to your advantage to have a map that shows the tolls so your customers can figure out if this would be to their advantage---not to the advantage of your company. I have rented cars before, and even in southern Florida, and have never had an agent tell me that I would be paying tolls every 15 miles. Please review this policy with your agents as It is a scare tactic that preys on your customers unknowing the roads and toll system around Orlando. I am very dissatisfied with this and wanted to make you aware of it.
How do I know I can trust these reviews about Dollar Thrifty?
609,317 reviews on ConsumerAffairs are verified.
We require contact information to ensure our reviewers are real.
We use intelligent software that helps us maintain the integrity of reviews.
Our moderators read all reviews to verify quality and helpfulness.
For more information about reviews on ConsumerAffairs.com please visit our FAQ.

I booked rental with Thrifty and arrived at the airport to check in on September 29 2016, about 11:00 am the customer service rep (using the word customer service lightly) the woman's name is NANCY. She was absolutely the rudest woman I ever came across with car rental Co. I stood in line waiting. It was brief because no lines. This Nancy was at the In with Dollar rental and Thrifty was exit to it. I heard "next" so I began to walk toward Thrifty and Thrifty rep says "she can help you". This Nancy actually rolled her eyes at the Thrifty rep toward me. I seen her. It was downhill from there. She is NOT an asset to Dollar rental or Thrifty. She was nasty, poor eye contact, rude, and kept trying to make me pay more for what I originally booked.
I was pissed when I walked away and I will NEVER book again through Dollar OR Thrifty. She kept trying to tell me my rental was a 2 door and I had my confirmation receipt telling me different and she wanted to get nasty with her point. Her point was she wanted me to upgrade in which I continues to tell her "no thank you". She was absolutely vile and unprofessional and I hope she is told about this review. I only scored 1 star but it should have been 0 star. Just a horrible experience.

Being charged for 700 dollars for 5 days. Had car for 2 hours. Reoccurring charges from a month ago trip. How do I get them to stop?!

This is worst car rental company I've taken time to deal with. They changed the verbal agreement made. When they asked to rate them the rating I wasted my time to make was changed to excellent. The corporation definitely out of consideration and total history.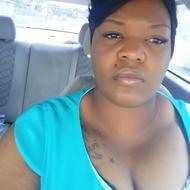 I prepaid for a rental on the 7th July 2016. I then take the voucher to the counter to the day of my booking which was the 4-10th Aug. I explain to THE AGENT AT THE COUNTER that I have a voucher and it instruct me to pay 79.00 at the counter. The lady came to be bothered to serve me. She didn't take or look at the paper. She just ask for my last name on the reservations. She then quote the 239.98 price on the reservation and ask me for my credit card (before pass the card to her I ask her if she was charging me the amount she had said), agent then said "again we need your card to put on file".
She then told me that my total is 434.69. I ask her how come, she said that the hold reservation which is 239.98 + 79 +115.71 for the insurance. I told her I decline. She then advise me that it's mandatory to take out for a package. So I said "I will do the LDW". I ask again about the voucher being horned. She just brush it off!!! On the 10th Aug I return the car. Thrifty charge me 434.69 instead of 194.71 which was for the insurance 115.71 and 79.00 for fees!!! THRIFTY CUSTOMER CARE SERVICES IS VERY POOR. I sent 3 different request for help and I have got a return email and call and it's been a week!!! This is unbelievable!!!

I rented car over Expedia and returned it. Forgot keys in the car, called Thrifty.com while still on the airport and could return back to rental place and was told "just mail it overnight, not a problem". Then seen few days later I was charged $200 for keys. This is where one of the worst customer experiences I had happened: Called again, now I was said "we charge for keys, this is number for location if you want to discuss further". That number doesn't even have voicemail! Gets better - I call again, this time customer service representative says "I can open a case". I ask "can I talk with someone who has authority to issue refund" and this is where really unacceptable behavior began. I was told "you can talk with me. If you don't like it you can travel to Raleigh, NC and talk with manager"! At that point I requested supervisor.
Agent refused to connect me with supervisor saying "no supervisor available". I requested callback. Agent refused again. Then tried to finish conversation. I said I would wait on the line until supervisor joins a call. Was told "you will wait for hours" and I said "OK, will wait". Then agent hanged up. Called again, was connected to the same agent. Asked again for supervisor and made it clear that I would call as many times needed to reach agent that can connect me with supervisor. Got hanged up again. So here is how this works - left hand doesn't know what the right one is doing, but when they charge you money for that then they will hang on it. You would be insulted - I would leave to reader to decide what "don't like it, go to Raleigh, NC" means.
Just in case that we get response on this mail "we are sorry, calls us we are glad to help" - that is what you see in public forum, this is what happened in private forum. Ask yourself are there any indications I was actually helped (e.g. Did anyone posted follow-up showing that something concrete was done to help me) Based on experience I had, I should be doing business with Thrifty only if:
1. I would accept that I would not be able to reach location by the phone but only central.
2. Central would not know how to provide info that affect customer charges.
3. When I am called, I should be ready to hear "if you need someone who can help, go to Raleigh, NC".
4. When you are told to "go to..." you can't talk with supervisor.
5. If you are ready to accept all of the previous, you can save $10 or so on rental. Unacceptable.

Brought vehicle back one day early. Attendant said the bill was reduced to show a refund. It was reduced, to $49.00 instead of the $51.99. We were charged. Also, we paid an extra fee for a second driver; that wasn't refunded. Finally, the customer rep, when I called the company, informed me that there's a $25 fee charged for bringing the vehicle back early! When I questioned this, she became irate, unprofessional and her voice went up! Why wasn't this mentioned?? It benefits them to get the car back and get it ready, and they penalize the customer!

Prebooked a car rental via Thrifty's website for our trip to Spain. When I picked up the car in Seville I was encouraged to take added insurance. I explained that I already had all the insurance I needed and didn't want any extra. The agent printed the contract and asked me to sign. I asked if she had removed all insurance and she said yes. Since the contract was in Spanish, I asked about the various line items on the contract and she explained that here was a charge for drop off at a different location (agreed to by me) and the cost for gas if I didn't return it with a full tank. I asked about one other line item and was told it was the pro-rated rate for the car, since I only needed it for 5 days instead of the full week.
A few days later I had a nagging suspicion and so I did a Google translate of that last line item, and learned that it was "personal insurance". I have emailed Thrifty to complain but I expect I won't hear from them. I will also refuse to pay it when I return the car, but again, I expect it will be in vain since they have my CC number. If that fails I will file a complaint with my CC company.

Scammers of extra charges. I rented a car through Expedia and paid for it in full. When I picked it up the lady said nothing of extra charges or insurance or fees. She simply asked me to sign my paper and gave me the keys. I assumed I was just signing what I had already purchased. I later found a $105 charge on my visa. Apparently the paper she made me sign was for extra insurance and premium location fees. She never offered me insurance as I would have declined it. I feel ripped off, even if only $105. That is unacceptable sales tactics!

I rented a car from Thrifty at the Raleigh/Durham N.C. airport. Does anyone read the 20 page document? As I was leaving the airport I learned that the toll booths were unmanned. I kept close track of my tolls and attempted to pay them when I returned the car. I was told not to worry that I would be billed. I sure was. For the $6.00 in tolls, plus the $15.00 EACH administrative fee!!! My $30.00 car cost an additional $100.00. I was never offered a toll gadget, did not know the area or that I would need same. THRIFTY is a deceitful biller! Calling for a BOYCOTT on this company. DO NOT RENT.

I rented a car from the Thrifty website and prepaid in advance. I pre-paid $170 for 8 days use of an intermediate size car. We took the Detroit Metro airport shuttle to the Thrifty pick-up location where we stood in line behind 15 other people. The counter was shared with Dollar Car Rental and there were only 4 attendants, 2 were very slow. After waiting about 30 mins. we finally got waited on. We decided to upgrade to a full size car - she first quoted us a high per-day upcharge. When we expressed that was too high, she was able to lower it and we said OK. The receipt I got showed a total of $228 - and at the time I couldn't tell if that included my prepaid amount of $170. I found out later it did not - so we ended up paying a total of $400.
The second issue at the pick-up location was getting out the exit where there were about 10 cars in front of us and a very slow check-out attendant who printed out your receipt. Additional wait time increased because cars in front of us, continued to let 4 cars in, pushing us back even further. It was a very frustrating experience. When I went online to check the charges to our Credit Card - the "Business" listed on the statement was "CarTrawler" not Thrifty. It had an address of Ireland listed in the details (we flew in from Orlando, FL and have never been to Ireland). I called AMEX to dispute the charge, even though it matched my pre-paid amount. Turns out CarTrawler is a legitimate subsidiary of Thrifty. We will not rent from Thrifty again.

I had a trip to Denver, CO for 7 days from Aug. 17-23, 2016. The "online booking" total for renting a car with Thrifty was $352.44, with $254.14 being charged upfront & $98.30 payable at the counter. After the trip, I was charged, instead of the balance of $98.30, an additional payment of $426.83. This, together with the prepaid $254.14, I had a total of $680.97 for renting a Mazda 3, which was the cheapest available. Here's what the additional charge was about: 1. besides my own auto insurance, Additional Insurance for dents & scratches only - $28.49/day ($170.94); 2. Toll Charges - $12.49/day ($62.99); 3. Fuel Purchase - $39.71; 4. Concession Fee Recovery - $58.80; 5. Other Fees & Taxes - $105.99.
Here's why I wrote this review: I'd like to share my experience & gripes with fellow consumers so that they won't fall into the same pitfall that I've been through. The purchase of additional insurance was voluntary. However, from hind-sight, it was absolutely unnecessary. What do they mean by "dents & scratches only"? What if there was something more serious happened? That means you are still on the hook! I can't blame anyone for coerce or undue influence but my own stupidity in this regard. What pissed me off most is the sale of Toll Charges.
I'm new to the City. Little did I know that the tolling was but a recent introduction. From my cruising all over the city during my stay, few & far between of the inner districts charged just $0.50 for the luxury of using the leftest most designated lane (you don't need to use it unless you're in rush hours & in a hurry, perhaps). The most expensive toll I've come across was just $4.00, using the I70 for certain distances to & from certain scenic destinations. Again, you can always get by with the non-toll lanes. I bet even if I had to use toll lanes at all times everywhere, I would have extreme difficulty using up all the $12.49 per day quota, least to say 7 days. What a rip-off!!!
True, nothing illegal on Thrifty's sale, but very unethical, in my opinion, for taking advantage of the ignorant people. Fueling up your tank upon return is a universal requirement. However, if you do this yourself, Thrifty emphasized that the gas station must be within 10 miles of their return location & you must submit a receipt for proof. They also claimed that their charge of Fuel Purchase was the cheapest - $4/gallon. I later found out that the then pump price was around $1.98 to $2.30. Perhaps, difficult to qualify this sale as coerce, but close enough! I have no idea what Concession Fee Recovery ($58.80) was. I bet it must be written & buried in some tiny fine prints. I also bet nobody, except perhaps, the attorneys & archaeologists would dig deep into the fine prints to find out what this charge is about.
All in all, the additional charge of $426.83, which is more than double that of the online agreement at $352.44, is beyond apprehension & hard to swallow. This is my very first review on anything ever. I wish other people would be more knowledgeable & can make better & wiser decisions to protect themselves from an ocean of sharks. We do need to pay our fair shares but I don't think we should help creating billionaires trillionaires.

Thrifty is trying to charge me a $15 processing fee for an "electronic toll" I supposedly received near Seattle. It seems they have some lanes that are toll but not obvious. So, they billed Thrifty the $1. Thrifty never gave me the chance to pay the $1. Instead they wait until nearly one year later to tell me I owe them $16! I told them I would not pay. So they said they would put me on a "do not rent list" utilized by all agencies. I see this as extortion to the nth degree!

We rented a car thru Expedia 8/13 - 8/18/16 from Tampa airport. Original bill was $176.00. We ended up paying $380. Totally unscrupulous and unethical billing practices. We signed the contract and put it in the glove compartment. At the counter, we were asked about refilling the tank, we said we would. We were asked about toll roads and we said we didn't know, end of discussion. We did have tolls for $3.75 which we paid at the booth. We later get a bill for $48.75 for tolls plus $45 in administration fees because we did not get receipts. No one told us we needed them. Because we decided to let Thrifty refill the gas, they charged us 9.99 a gallon, to the tune of $161.76. THE girl at the counter told us $1.86 a gallon. Apparently, that is not what the contract said. I can't believe they can do this, so Beware, NEVER AGAIN!

I tried to rent a car through Thrifty in Surrey, BC and was going to return it to the Calgary International Airport. I had been warned that there might be drop off fees so I phoned Thrifty and got a nice gentleman from a call centre in the US (I think - know it was not Canada) and he said there was no drop off fee. I then went to the Priceline Site which I had told him I was booking from and continued to complete my request. Not noticing that the time was 12 pm for pick up and return and I wanted 8:30 am. I tried to change it and it would not let me. It said it would send a confirmation to my email so I looked for it and found that I could phone a number to get it amended.
When I phoned the lady said that would be corrected and I said, "Fine, thank you." Then said that the cost would still be the same and she said, "No not $53.64 but over $1,000.00." I was blown away as I had just asked about the drop fee and was told there was not one. Apparently, in the time it took to fill out the form over $1,000.00 had been tacked on. Be sure you know what you are getting yourself in for. She told me that the drop fee changes every 5 mins. I cancelled the whole transaction.

Their customer service is awful. Was misquoted rates twice by phone and was charged double upon returning rental.

I rented a car from Toronto airport on 9 of August 16 and I paid the amount cash in full and confirmed with Thrifty guy that there is no more payment needed. 2 weeks later I got my bank showing charge of the same amount to my visa card. When I returned the car the guy who received the car informed me that payment is due for payment and I surprised and went to the counter where I found the same ** guy on the counter I inquired about the payment and he told me with cool smiley face, "Don't worry payment is made." The Thrifty counter guy took my cash for himself and charge my visa card. This is apparently a fraud and I surprised how such big company with international presence do such thing. Whom to trust then.

Cheated at the counter. I have rented numerous cars in various cities but the Thrifty Car Rental in Cambridge Massachusetts has to be the worst. I was offered a device to prepay tolls. I said I wanted it, thought I had it, it was installed in my car, I pulled the handle to turn it "on" and later received a bill for $59. When I called the office the clerk was extremely rude to me on the phone and treated me like an idiot. I will not use this company in any city and recommend no one else seeking a car rental would either. In addition, when I purchased the add on, I was told I would save money as there were a number of tolls between Boston and Montreal... There was ONE.

Never rent a car from Thrifty. I bought package deal with my plane ticket 200$ for 5 days. We have to wait in line for 1 hour. Then they charge me extra 200$. I gave them back full tank but they still charge me. Their customer service very bad. Please don't ever go there. I always get from Hertz before. They are best. Bad experience.

Terrible Company. When our flight was cancelled due to weather they charged us $298 dollars for one extra day. Because of their confusing receipt system, we did not even know until months later when it showed on our credit card bill. Skanky company - very underhanded. Avoid this company.

I reserved my car online through Travelocity for $201.00 for the week. I also bought the rental Insurance from Travelocity which I always do and never had a problem. When I picked up my rental car Thrifty would not let me take the car unless I paid another $282.00 for their car insurance. My weekly rental fees went from $201.00 to $483.00 for the week. Travelocity made it right because they refunded the insurance fees that I paid them which were $70.00. Thrifty said that Travelocity insurance is no good it Texas. I don't believe they would have sold me insurance that is not valid in another state. Thrifty also charged me $30.00 to process a $2.90 toll fee that I accidentally incurred not familiar with the toll roads in Texas. I will never use Thrifty again!! What a poor way to operate a business.

Thrifty made a wrong situation right and corrected the invoice.
Original Review
I was quoted 786$ for a car rental by an agent over the phone and booked the rate. I was charged over $1,6400. I was treated poorly upon picking up the car when I presented cash deposit and official orders, in accordance to their website, and they would not honor the rate insisting it was under a different category. They asked probing questions and made assumptions and told me all the other counters at the airport would charge the same. This was after I deplaned from 23 hours of international travel and they wanted to argue.
To top it off, when I complained to Thrifty they asked me to send them my documentation and never responded! I want the rate I was promised (no additional driver fee or insurance charges) when I booked the vehicle from overseas. It's why I booked Thrifty, for their supposed great rates. My rental agreement was **. Again, the worst part is they refuse to respond to me. I was in touch with someone via Twitter, they asked me for documentation, then never responded.

After pre-paying for a car rental that was put under the wrong name, the only available resolution was to add me as a driver. The prepaid cost including "all taxes and fees" was ~$190. The fee for adding a driver $13 per day. For the week that was $91. Plus taxes that was $136. However! As we added the driver at the airport, they then added a $54. Airport service fee. Original Total $190. With additional driver $380. Extortion. We decided not to pay.

I was charged a cleaning fee of $100 when I returned the car because there was a little bit of hair on the floor of the backseat. I took pictures (because it looked clean to me) and filed a complaint. They simply declined any refund because they said the facility told me about the fee. They had no interest in hearing the details. I felt totally dissed and ripped off.

I will NEVER rent from Thrifty again. Beware of cheap prices. I rented a car that was supposed to cost me $54.00 and it ended up costing me $127 because of their unethical business practices!!!

My family and I are very disappointed with Thrifty and its service. The experience we had in Guatemala felt as if their staff was looking for any opportunity to make us pay as much as possible. First one was the insurance we bought through Travelocity for the car was pointless as at the time we arrived to Guatemala we were told that we had to get a mandatory insurance through Thrifty that would cost almost 3 times more than we had originally paid, increasing the price of the rental by at least $200. Travelocity did an awesome job of refunding the original amount we paid to them.
The second flaw we saw, was in the unclear paperwork with the deposit left while the car was out for rent. We left a sum of Q10000 when we took the car, and when we returned it, their receipt was saying that we would get Q7276.80. This made it seem as if the amount we were getting in return was less than originally left. Even though the paperwork was unclear, this part ended up working out (Or at least we hope so).
Third one was when it came time to make final payment. The amount set by Travelocity was one in dollars and when the final receipt was given to us, it was changed to Quetzales, and when we did the conversion of Quetzales into dollars, the amount increased by ~$60. They mentioned that the only way we would pay the amount established by Travelocity originally was if we paid in cash. We went ahead and pulled out the cash and paid it. I could imagine if we didn't have that money at hand.
Fourth and last thing. Before we left we checked the car for scratches and I noted every single scratch in the car. When we came back, at first the guy that checked the car, started saying that the car had new scratches but I reminded him that we went through every part of the car and I showed him every single spot that was damaged before we left, and he backed off of that argument. My personal experience- I wouldn't rent from Thrifty, especially outside of the US.

Lauren FixAutomotive Contributing Editor
Lauren Fix is an automotive expert who earned the title of The Car Coach, and is recognized throughout all forms of media as a woman with in-depth knowledge on vehicles, technology, automotive finance, repair and trends. Founder of Automotive Aspects, Inc., her understanding of automobiles has made her the "go to" person on TV, radio, print and the internet. She writes a column for multiple outlets including Parade Magazine, NewsMax and Car Coach Reports. She is a regular guest on all the major news and morning shows discussing the latest updates on cars that will help drivers of all ages learn to about cars and make smart decisions. More about Lauren→

Part of Hertz Global Holdings, Thrifty Rental Car has more than 1,000 locations in 77 countries. It focuses on serving cost-conscious consumers and business travelers.
Best-rate guarantee: Renters may book on one travel site, only to find the same terms on another site at a lower price. When booking on the Thrifty website, the absolute lowest price on all rentals is guaranteed.
Airline loyalty program: Thrifty Rental Car partners with airline rewards programs to offer miles or points for every rental.
First-time rental guide: The first-time rental guide on the Thrifty Car Rental website walks customers through how to make a reservation and what to expect.
Contact: Call or email Thrifty Rental Car during normal business hours for fast service, or use its urgent contact line in the event of an emergency.
Loyalty program: Blue Chip Rewards loyalty program comes with benefits like shorter lines, faster reservations, faster drop-off services and members-only discount offers.
Get more for less: Pay for a compact car rental and get something larger with the Wild Card rental. Any reservation with a Wild Card is guaranteed at least a compact car, but it may be upgraded at no additional charge.
Best for Vacationers, business travelers, temporary workers and those with cars in repairs.
Thrifty Car Rental Company Profile
Company Name:

Dollar Thrifty

Year Founded:

2002

Address:

5330 E. 31st Street

City:

Tulsa

State/Province:

OK

Postal Code:

74135

Country:

United States

Website:

http://www.thrifty.com/