Consumer Complaints and Reviews

If you consider to rent a car at Thrifty just please go to some other place. I've rented the car for 6 days. The estimated price for day was about 18$ per day. Additionally, to that they included all extra insurances of which I was not even aware of!!! Then I had to return the car earlier, so the price for day went up to 48$ per day, which ridiculously higher compared to any other rental company. Additionally, to that they made me to pay 25$ fee for early return. Also, just to let you know if you're late for an hour, they will charge you the insurance fee for the whole next day. I would never come back to this company again.

I rented from Thrifty late on the evening of November 22 in Louisville, KY. Normally I am asked if I want the extra insurance coverages but this agent simply presented me a sheet of paper and asked if I wanted their high-end coverage, medium coverage, or basic coverage. Because I am covered for any of the extra insurance changes via my personal car insurance, I made the assumption that their basic coverage was what I needed to choose and accepted that. There was no explanation that this included a $28 per day surcharge for Loss Damage Waiver and premium roadside assistance at $8 per day, effectively doubling my daily rental fee.
While it is my fault for not reading the printout that was produced at the end, this is the first time renting that I have not specifically been given the opportunity to decline all of the insurance offerings. Usually when that happens I receive the hard sell to accept the insurance surcharges. I feel that Thrifty has designed a program at the rental counter to not inform the renter of their options and to upsell to higher rates without full disclosure. Given this experience with Thrifty, I will no longer rent from them as I feel that I was taken advantage of.

Don't use Thrifty Car Rental. They are an absolute rip off. They charged me $1000 for a rental I kept 3 days!! They told me my bill was closed at $63, which is what I authorized for, then later charged my bank account over a thousand dollars causing me to go into the negative and possibly not be able to pay my rent. They are frauds and have no morals or values as a company...

Last weekend I had a Thrifty car (Hyundai Accent) and had a flat. There was no spare and no repair kit. I had to have the car towed and replace the flat tire. The car was not available for a time and I needed transportation. I called Thrifty and they said I would be reimbursed for the tire and prorated for the time the car was unavailable to me. So I got another rental. After the hassle of getting the Thrifty rental car back to the agency I was told that the repair would not be reimbursed and that I was required to pay the full amount of the rental even though the car was unavailable. Two big issues here: 1- not safe to have a car without a way to take care of a flat, 2- lack of integrity after promising to reimburse for the flat and pro-rate for the time the car was unavailable due to car being ill-equipped for a flat. I got stuck with expense for 2 car rentals and replacing a tire. To me this seems like a bad way to treat a customer.

I made the mistake of booking a rental by phone through Thrifty for Logan. I used my debit card and received an email confirmation. When I arrived at their counter I was informed they don't accept debit cards and they refused my rental. To make matters worse, they said the fine print of the booking allows them to keep the $100 they took from my card. When I tried to get the money back by calling the number given me, they put me on hold -- indefinitely. THESE PEOPLE ARE CROOKS. AVOID THEM AT ALL COST!
How do I know I can trust these reviews about Dollar Thrifty?
637,576 reviews on ConsumerAffairs are verified.
We require contact information to ensure our reviewers are real.
We use intelligent software that helps us maintain the integrity of reviews.
Our moderators read all reviews to verify quality and helpfulness.
For more information about reviews on ConsumerAffairs.com please visit our FAQ.

Rented a Thrifty car through a package deal using Travelocity.com. I've used Travelocity several times in the past but only for airfare. This was my first time using Thrifty. The Thrifty agent at Seattle-Tacoma airport 11/5/2016 tried to upsell me a larger vehicle which I didn't need. I refused. I also refused all add-ons. When I signed the agreement there was a charge for ~$110 which I thought was the weekly discount rate I got through Travelocity. Unfortunately, Travelocity didn't provide an invoice with separate charges so all I had was the total for airfare and car rental.
When I got home I checked my Credit Card charges and realized I had prepaid the car rental and that the Thrifty receipt was for LIS (Liability Insurance). I contacted Thrifty customer service through email and they replied that since I had signed the agreement with the charges they won't refund the $110. The car itself was fine, but based on other complaints here, it seems that adding extra charges is a common scamming practice of theirs. In the end it definitely wasn't a thrifty rental. #NeverAgainThrifty

I prepaid for a compact car a few months before my trip thinking I was getting a military discount. Once at the airport the lines for rental cars were very long, so when I got to the counter things seemed rushed. I was told no compacts were available, and I was upgraded to a mid-size car. (Not realizing I was charged $15.00 more per day.) I was also charged with full insurance even though I mentioned I'm covered. ($28.49 more per day.) We tried to leave with the 1st car and the attendant said it needed an oil change and made us take it back. We took a 2nd car and got out of the garage and onto the highway before the RPM went in the red so I took it back. (While returning this car we saw another couple returning the 1st car.)
When we got the 3rd car everything seemed fine. When I came back 2 days later to return it I saw my bill was $247.00 more than I first paid for. I asked how can I get this corrected and was told I had to dispute now or it won't be disputed. Well this is where they have you over a barrel. I had an hour before my flight but then line to fix this was too long. When I got home I called and they were very understanding and offered a full $25.00 back. That's it. I feel it's a real bait and switch and will never use THRIFTY again.

Booked on Expedia. It said I booked compact or larger. (They pick.) Price was reasonable so I went for it. Got to Thrifty Rental and they were going to give us such a small vehicle can't even fit us in. When I booked it said compact or larger but of course he would only give us the smallest one possible! He said we could upgrade which we had to even though it was still a small car. It costed $27 more a day (which he did not make clear) as our total was then looking at $312 additional for 10 days! I interpreted him as we just had to pay the difference between what we paid before and now. NOPE! He was not clear at all!!! PLUS he added an additional driver and I lamented to him how awesome this company is for giving an additional free driver for free!!! He didn't say anything. Just charged us and I even said to him how nice a company and that I would come to them for that added benefit! NOPE!!!
Later I called Thrifty and they said "No we charge and if you booked you are the only allowed driver!" I'm so ashamed at this company. I don't think they deserve any business whatsoever! I called and asked to talk to someone higher up and they said there is no one! So our trip ended up being way above budget! The guy also asked if we have AAA and we said "No." He said he would add it to bring down price which he didn't!!! Lie!

I reserved and prepaid an SUV to be picked up late at night on November 6, 2016, at the New Orleans airport. I had to walk about a half mile to get to the rental car building. I presented my reservation, my driver's license and my debit card with Visa logo, and indicated that the vehicle had already been paid for. I understood there would be an additional hold on my bank card and that a credit check would be performed. I explained that I do not use credit cards so no doubt my score would be very low. My PREPAID vehicle was declined on the basis of the credit check. I was stranded in the middle of the night with no rental car. Luckily, I walked two counters down and rented a car from Enterprise in about 10 minutes. After dealing with the medical situation that I was in town for, I called, as I had been instructed to do by the Thrifty counter agent, to acquire a refund of my prepaid amount, which was 132 and change dollars.
After being run around and around and around by these clowns, I finally got the right person. I was told there was NO refund. Period. I prepaid. I did not rent the car because they would not allow me to, and I would get no refund. I asked for a supervisor. In a bored and increasingly rude voice I was informed that a supervisor would tell me the same thing and there was no supervisor available and no, I could not have a supervisor call me back nor could I hold until one was available. I was finally told I could be sent an email to beg them to refund the charge and while it probably would not be refunded I was welcome to knock myself out trying. The words "beg" and "knock myself out" were THEIR words, not mine.
I am returning from my trip, today, November 10. I will call my bank and report a fraudulent charge because that is surely what this is, pure and simple. I will also look into filing a small claims action because it is wrong to take people's money, then NOT provide the product or service and keep the money. How ABSURD! Maybe I will even try to get on one of those judge shows--I would LOVE to warn everyone in this country about this TOTAL SCAM!!

On October 28, 2016, around 9:00 a.m. Thrifty confirmation #**. Upon returning my rental car at the Orlando Airport, I forgot to take the key fob out of my pocket! When I got inside the airport, I realized that I forgot to leave the key. So, I went back out to the Thrifty office in the parking garage and gave my key fob to an employee, who took my name and car type. Then they charged me $250.00 for a lost key fob. I contacted Customer Service and explained what happened, and got no help. They said they would look into it! Now, I have not heard back from them and my credit card was charged an additional $250.00. I contacted my credit card company and will dispute this payment. I am thinking about contacting my attorney. Please advise. Thank you.

I rented a mid-size SUV from Boston Logan Airport for a week and my name was the only one listed as the driver. During the course of the week, I developed pneumonia. It would have been a hardship to return the car all the way to the airport then take public transportation back to my home 45 minutes away. I called Thrifty to ask if I could have a friend return the car instead. What ensued in the next two hours over the telephone was beyond what I could have imagined from a Customer Service Center.
I was informed by the first agent I spoke with that this since I did not have an additional driver listed, I had to personally return the car. I explained how sick I was (which of course was already obvious from my voice) but the agent politely explained that having someone else return the vehicle was not possible because I never paid for an additional driver. I said that I would pay the additional driver cost for the entire week now if it saved me from driving the vehicle to the airport. He put me on hold several times while he was checking with a supervisor. He comes back on the line and says "that's not possible" and states Thrifty's policies over and over. No leniency. NONE! I asked to speak to a supervisor.
After waiting on hold for at least 20 minutes, a friendly supervisor comes on the line and just reiterates what the previous agent said. When I could not accept his lack of flexibility in the extremely rigid policy, he said he would transfer me to another department. I explained my predicament AGAIN to the rep with my strained voice and she said shell contact a Thrifty supervisor @ Boston Logan Airport. He gave me the same rhetoric of Thrifty's policies but offered two options: 1) have the car towed at my expense to the airport or 2) extend the rental and return it when I felt better.
In the end, Thrifty forced a physically ill person to drive a rental car 45 minutes to the airport and then take public transportation back home just so Thrifty's rules could be followed precisely!!! Then, NO ONE ASKED FOR IDENTIFICATION OR PAPERWORK!!! ANYBODY COULD HAVE DROPPED OFF THE VEHICLE!!! I was shocked at the lack of compassion for my illness and stringency to rules over human health! Absolutely flabbergasted!!! Drive away from renting from Thrifty and tell everyone you know to do the same!!!

I went online on October 12, 2016 to book a car with Thrifty. I put in the dates from October 15, 2016 2:30 pm to October 20, 2016 2:30 pm. When I booked the car it show two fees. One was a prepay to save the rental cost at the said amount. My deposit was $141.95 for a weekly rental rate. My charges for the week would be approx. $246.75 which included taxes and charges of $104.80. When I printed my reservation it stated $243.45 per week, $105.20 mandatory charges bringing the total to $248.65. 2nd time a different amount appeared. Only a few dollars different but still ok. Upon arrival at the airport I had to walk from the terminal to the rental building with a knee brace on after I had been wheelchair escorted from gate to gate my entire flight due to medical problems which caused me more pain.
Upon arriving at the counter was asked if I was Thrifty or Dollar rental because they were side by side. The person asked me if I had my rental confirmation voucher which I presented to her and she asked for ID. I am on the phone dealing with a death which is why I was there, having a two hour drive ahead of me and in a lot of pain needing to take medication. She asked me if I wanted insurance and I replied "what is your standard", which is not saying yes and next thing I knew she was having me sign and handed me my paperwork with a cost of $404.49. I quickly glanced thing the additional amount was a deposit. I was renting a compact car which on one paperwork said Nissan Versa and another Chevrolet Spark (or similar).
Needless to say I did not have much of a choice when I went to get the car because only two cars were left in economy both being a Sonic 5D. I chose the cleanest of the two and proceeded to leave to face over a two hour drive. Upon return the attendant finally came to the car and gave me a printout. I then proceeded to leave the building for the terminal and again two golf carts were sitting empty and no driver in sight and I was left once again to walk to the terminal with my injury. I was taken to my gate in a wheelchair since I am not suppose to walk long distances. Finally after arriving home and getting my mind settled and being in so much pain I am in bed now, having to use a walker. I am sure a lot of it was attributed from having to walk from one building to another.
When I started going thru my rental paperwork is when I started seeing all of the differences. My return time had been changed from 2:30 to 2:20, insurance for $199.43 and premium road service for $63.92 and additional rental time for $10.16. My rental had gone from roughly $325.65 which included rental insurance of $77.00 for the week which Thrifty had quoted me on the phone if I wanted to get it to $469.45 and no where was my $141.95 included. I have been given the run around for a week now. Everything from phony names (wrote down the name stated at beginning of call and when asked the name later in the conversation was given something different).
Being told they as a favor could not refund the insurance charges which I had not said I wanted but as a favor could refund partial in 24-48 hours, not, to you have to talk to a different area about the deposit which also told me they would get back to me in 24-48 hours and if I did not hear anything to call them back. I was given two different numbers which when called turned out to be in Ireland so now I have a long distance charge for that. Today I am being told no complaint filed and no there is a 7-10 day delay in everything and in the meantime my credit card show charges of $611.40.
I used Thrifty in the past several times and did not have a problem but will not use them again nor recommend them to anyone. After reading all of the complaints from customers all complaining of the same issues I think they need to be investigated and a class action lawsuit filed against them. Look at all of the money customers have been overcharged. I am a totally dissatisfied customer and pray someone will do something about all the complaints. I am not giving ratings on any of the areas because one star is too much. Thank you.

On oct 26, 2016 I flew into dfw airport with my son and 1 yr. old grandchild. Stephanie was the one who helped us. She was the most kind and helpful person. I am truly thankful that she was there for me. She went above her duty to make sure me and my kids were taken care of. She deserves 5 stars.

The worst rental car company we have ever used. We filled the tank on our 2017 Kia Sedona the night prior to leaving (have gas receipts to verify) but Thrifty/Dollar wants to charge us $49.99 for using 5 gallons of gas to simply travel the 24.1 mile drive to the Orlando airport at $9.99 per gallon. One gallon maybe but 5 in a vehicle that gets 25 highway mpg. Also never once mentioned a "convenience fee" of $54 for picking it up at the airport... Seriously. Never a mention at drop off, during a quote. Their check in attendant looked the car over and told us to our face there would be no further charges. Complete scam. Steer clear and don't believe a thing they say. If the rates are cheaper, they make up for it in unscrupulous ways. Never again will we rent from Thrifty/Dollar.

I had prepaid voucher from Rentalcars.com UK. So I told the Thrifty staff member in Orlando airport specifically that I DID NOT want any extras. When signing agreement, I trusted Thrifty that what I was signing was free of extras. Returning to UK I discover they had charged me over £100 for premium roadside insurance. I have been renting cars in the States since the 1980's and this is the first time I have been deliberately ripped off. Never again will I use Thrifty and I believe they should be accountable by law for fraud.

I was also a victim of extra charges. I rented a car with points through my credit card. When I booked it I refused insurance and when we picked it up my husband refused the insurance. They asked my husband to sign the paperwork and gave him the keys. He assumed he was just signing what he had already purchased. We later got charged $300 ($28 a day for 11 days) for insurance. Apparently the paper he signed included extra insurance. When we called to inquire we were told we should have read the contract. We NEVER purchase insurance for rental car. We also feel ripped off, give those unacceptable sales tactics. I won't ever rent from Thrifty again.

I booked my airline tickets and a car rental through OneTravel. Upon arriving in Oklahoma city car rental center, I presented my car booking at the Thrifty counter. The girl at the counter said she can't rent us the already booked car because my card had debit on it. My card is a debit/credit. Now Thrifty's policy is that they can take a debit card pertaining they take a credit check. So basically I was left without having a car and a $281 rental fee turned out to cost me $776 from another car rental agency. This was not right. I felt all along that she DIDN'T want me to have the car. I suspect that they work for commission because the other agency charged $95 for a counter fee. I wrote to OneTravel to see if they stand behind their car rental agreement. Never responded back. I felt really scammed. I will NEVER AGAIN book with either.

I would not recommend anyone to do any business with Thrifty. Their employees are thefts. You tell them you do not want any of their insurance plans and they straight up tell you they are not applying any and they do. I was charged $221.00 by an employee who took it upon himself to apply the charge with a signature on file. A signature that I gave because I thought I had to take the car off their lot. When I called customer service which is only open from 8-5pm and 1 customer service employee who answers the phone told me she understood what happened but could not help me. I could not believe it. I called twice and got the same information a second time. The first time I called customer service she referred me to my credit card company to dispute the charges.
Really as big as this car rental company is they treat their customers like crap on the bottom of their shoe. I had another rental set up for a couple of months later and I quickly canceled it. Do not fall for a lower cost initially in the agreement because they will do what they have to get much more and you may never get the justice of returned funds after they apply whatever charges they chose with signature on file. If you do make the mistake of renting from them when you get the paperwork look at it carefully, know what they are charging you for. Do not take anything for granted with this company. They are unlawful with their practices. You will lose a lot renting from them.

We had not been on vacation of any kind in two years. Arriving at Miami airport, we proceeded to Thrifty Car Rental location. We had reserved our car with Expedia. Great trip so far. The woman working the counter could not have been less helpful or less personable. Miami is moving to "pay by plate" easy pass system, and is removing cash tolls on some of the major roads. We were offered an upgrade to include a "pay by plate" pass. $10/day. We were driving to Deerfield beach 45 minutes north. If I am driving out of the city, do I really need to pay $100 to park the car at resort? The woman at the counter shrugged an unfriendly "I can't help you with that." "You will have to stay on all local roads, or be billed back $80 for every violation"
We asked for a map and perhaps an explanation of specific toll roads. She gave us a map that needed greater explanation. THE MAP WAS IN PORTUGUESE! If this is company policy to get add on sales, they are criminal. If this is the employee's style and personality, she should be fired immediately! Of ten day Miami stay, this was the only negative experience. And we were there for Hurricane Mathew. Situation will require I return to Miami 4 or 5 times a year for the foreseeable future. I will never consider Thrifty at any time. I'd rather walk.

This place is fraudulent 100%! First I prepaid for gas on Expedia only to go pick up my rental and have them say they have no record of my insurance and the attendant would not look at my voucher or reservation so I have to pay almost double for my insurance which originally costed $70. (Expedia returned the money I paid to them.) While I was there I made sure I paid all the toll fees plus my dad lives there and was riding with me. I get a bill 5 months later saying I owe around 80 bucks in tolls...2 of the damn tolls are for.5 cents!
I know they are lying because the time slots they have on the bill are too close together. My dad says there were no.5 cent tolls where we were in Orlando. I tried to call Thrifty rental and they keep transferring me to freakin US bank to pay them and I can't dispute the charges or ask for proof... a person needs to view their license plate number and pictures to see if this was my mistake or theirs which I'm sure it's theirs!!! I called SunPass and they said they can't help me because there are too many people who use the vehicle... SMH never again and I cancelled my credit card because they were just going to charge it if I didn't pay 10/16! They won't ever be getting a dime out of me fraudulent **.

My husband and I flew out to Las Vegas, NV on Oct 1, 2016 till Oct 6, 2016. We rented an suv through Thrifty Car Rental at McCarran airport. We turned our suv in a day earlier than our return rental date because we decided to return home earlier. When we returned the suv we were told that we would not be credited for the one day not used and that we would be charged an extra fee for returning the suv early. We had visited several of the national parks and the suv had mud on it - we were also told that there would be an additional charge of $125.00 to have the suv detailed. This is such a ripoff after paying close to $1000.00 for rental and insurance. We were very dissatisfied with the way we were treated and the employees acted like this is just business as usual. The employees didn't care about customer satisfaction, really weren't concerned in making any adjustments and didn't care if we used Thrifty in the future or not.

When I went to rent a car on 9/24 in the AM, everything went smoothly. However, I was not pleased with when I went to sign the agreement that the agent asked me if I wanted to pay in advance for tolls. I told her that I would not be driving around much during my stay. She told me that it would be to my advantage as there were tolls about every 15 miles in and around Orlando. That concerned me as I felt that I could rake up lots of money in tolls, so I did as she suggested at paid over $50 for the toll pass.
I spent one week in and around Orlando. I went from the airport and through the week to Gardens Park Boulevard, Orlando, John Young Pkwy Orlando, FL, W Irlo Bronson Memorial Hwy, Disney Springs, all around Champions Gate for shopping and dining, Magic Kingdom, Clearwater Beach, Back to Disney Springs, Universal Studios, and back to the airport. Only once (on my return to the airport) was I charged a toll. We basically just give Thrifty our money. I would advise your agents to not tell customers that there are tolls every 15 miles where there clearly are not all over Orlando.
It might be to your advantage to have a map that shows the tolls so your customers can figure out if this would be to their advantage---not to the advantage of your company. I have rented cars before, and even in southern Florida, and have never had an agent tell me that I would be paying tolls every 15 miles. Please review this policy with your agents as It is a scare tactic that preys on your customers unknowing the roads and toll system around Orlando. I am very dissatisfied with this and wanted to make you aware of it.

I booked rental with Thrifty and arrived at the airport to check in on September 29 2016, about 11:00 am the customer service rep (using the word customer service lightly) the woman's name is NANCY. She was absolutely the rudest woman I ever came across with car rental Co. I stood in line waiting. It was brief because no lines. This Nancy was at the In with Dollar rental and Thrifty was exit to it. I heard "next" so I began to walk toward Thrifty and Thrifty rep says "she can help you". This Nancy actually rolled her eyes at the Thrifty rep toward me. I seen her. It was downhill from there. She is NOT an asset to Dollar rental or Thrifty. She was nasty, poor eye contact, rude, and kept trying to make me pay more for what I originally booked.
I was pissed when I walked away and I will NEVER book again through Dollar OR Thrifty. She kept trying to tell me my rental was a 2 door and I had my confirmation receipt telling me different and she wanted to get nasty with her point. Her point was she wanted me to upgrade in which I continues to tell her "no thank you". She was absolutely vile and unprofessional and I hope she is told about this review. I only scored 1 star but it should have been 0 star. Just a horrible experience.

Being charged for 700 dollars for 5 days. Had car for 2 hours. Reoccurring charges from a month ago trip. How do I get them to stop?!

This is worst car rental company I've taken time to deal with. They changed the verbal agreement made. When they asked to rate them the rating I wasted my time to make was changed to excellent. The corporation definitely out of consideration and total history.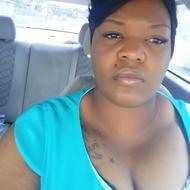 I prepaid for a rental on the 7th July 2016. I then take the voucher to the counter to the day of my booking which was the 4-10th Aug. I explain to THE AGENT AT THE COUNTER that I have a voucher and it instruct me to pay 79.00 at the counter. The lady came to be bothered to serve me. She didn't take or look at the paper. She just ask for my last name on the reservations. She then quote the 239.98 price on the reservation and ask me for my credit card (before pass the card to her I ask her if she was charging me the amount she had said), agent then said "again we need your card to put on file".
She then told me that my total is 434.69. I ask her how come, she said that the hold reservation which is 239.98 + 79 +115.71 for the insurance. I told her I decline. She then advise me that it's mandatory to take out for a package. So I said "I will do the LDW". I ask again about the voucher being horned. She just brush it off!!! On the 10th Aug I return the car. Thrifty charge me 434.69 instead of 194.71 which was for the insurance 115.71 and 79.00 for fees!!! THRIFTY CUSTOMER CARE SERVICES IS VERY POOR. I sent 3 different request for help and I have got a return email and call and it's been a week!!! This is unbelievable!!!

I rented car over Expedia and returned it. Forgot keys in the car, called Thrifty.com while still on the airport and could return back to rental place and was told "just mail it overnight, not a problem". Then seen few days later I was charged $200 for keys. This is where one of the worst customer experiences I had happened: Called again, now I was said "we charge for keys, this is number for location if you want to discuss further". That number doesn't even have voicemail! Gets better - I call again, this time customer service representative says "I can open a case". I ask "can I talk with someone who has authority to issue refund" and this is where really unacceptable behavior began. I was told "you can talk with me. If you don't like it you can travel to Raleigh, NC and talk with manager"! At that point I requested supervisor.
Agent refused to connect me with supervisor saying "no supervisor available". I requested callback. Agent refused again. Then tried to finish conversation. I said I would wait on the line until supervisor joins a call. Was told "you will wait for hours" and I said "OK, will wait". Then agent hanged up. Called again, was connected to the same agent. Asked again for supervisor and made it clear that I would call as many times needed to reach agent that can connect me with supervisor. Got hanged up again. So here is how this works - left hand doesn't know what the right one is doing, but when they charge you money for that then they will hang on it. You would be insulted - I would leave to reader to decide what "don't like it, go to Raleigh, NC" means.
Just in case that we get response on this mail "we are sorry, calls us we are glad to help" - that is what you see in public forum, this is what happened in private forum. Ask yourself are there any indications I was actually helped (e.g. Did anyone posted follow-up showing that something concrete was done to help me) Based on experience I had, I should be doing business with Thrifty only if:
1. I would accept that I would not be able to reach location by the phone but only central.
2. Central would not know how to provide info that affect customer charges.
3. When I am called, I should be ready to hear "if you need someone who can help, go to Raleigh, NC".
4. When you are told to "go to..." you can't talk with supervisor.
5. If you are ready to accept all of the previous, you can save $10 or so on rental. Unacceptable.

Brought vehicle back one day early. Attendant said the bill was reduced to show a refund. It was reduced, to $49.00 instead of the $51.99. We were charged. Also, we paid an extra fee for a second driver; that wasn't refunded. Finally, the customer rep, when I called the company, informed me that there's a $25 fee charged for bringing the vehicle back early! When I questioned this, she became irate, unprofessional and her voice went up! Why wasn't this mentioned?? It benefits them to get the car back and get it ready, and they penalize the customer!

Prebooked a car rental via Thrifty's website for our trip to Spain. When I picked up the car in Seville I was encouraged to take added insurance. I explained that I already had all the insurance I needed and didn't want any extra. The agent printed the contract and asked me to sign. I asked if she had removed all insurance and she said yes. Since the contract was in Spanish, I asked about the various line items on the contract and she explained that here was a charge for drop off at a different location (agreed to by me) and the cost for gas if I didn't return it with a full tank. I asked about one other line item and was told it was the pro-rated rate for the car, since I only needed it for 5 days instead of the full week.
A few days later I had a nagging suspicion and so I did a Google translate of that last line item, and learned that it was "personal insurance". I have emailed Thrifty to complain but I expect I won't hear from them. I will also refuse to pay it when I return the car, but again, I expect it will be in vain since they have my CC number. If that fails I will file a complaint with my CC company.

Scammers of extra charges. I rented a car through Expedia and paid for it in full. When I picked it up the lady said nothing of extra charges or insurance or fees. She simply asked me to sign my paper and gave me the keys. I assumed I was just signing what I had already purchased. I later found a $105 charge on my visa. Apparently the paper she made me sign was for extra insurance and premium location fees. She never offered me insurance as I would have declined it. I feel ripped off, even if only $105. That is unacceptable sales tactics!

Lauren FixAutomotive Contributing Editor
Lauren Fix is an automotive expert who earned the title of The Car Coach, and is recognized throughout all forms of media as a woman with in-depth knowledge on vehicles, technology, automotive finance, repair and trends. Founder of Automotive Aspects, Inc., her understanding of automobiles has made her the "go to" person on TV, radio, print and the internet. She writes a column for multiple outlets including Parade Magazine, NewsMax and Car Coach Reports. She is a regular guest on all the major news and morning shows discussing the latest updates on cars that will help drivers of all ages learn to about cars and make smart decisions. More about Lauren→

Part of Hertz Global Holdings, Thrifty Rental Car has more than 1,000 locations in 77 countries. It focuses on serving cost-conscious consumers and business travelers.
Best-rate guarantee: Renters may book on one travel site, only to find the same terms on another site at a lower price. When booking on the Thrifty website, the absolute lowest price on all rentals is guaranteed.
Airline loyalty program: Thrifty Rental Car partners with airline rewards programs to offer miles or points for every rental.
First-time rental guide: The first-time rental guide on the Thrifty Car Rental website walks customers through how to make a reservation and what to expect.
Contact: Call or email Thrifty Rental Car during normal business hours for fast service, or use its urgent contact line in the event of an emergency.
Loyalty program: Blue Chip Rewards loyalty program comes with benefits like shorter lines, faster reservations, faster drop-off services and members-only discount offers.
Get more for less: Pay for a compact car rental and get something larger with the Wild Card rental. Any reservation with a Wild Card is guaranteed at least a compact car, but it may be upgraded at no additional charge.
Best for Vacationers, business travelers, temporary workers and those with cars in repairs.
Thrifty Car Rental Company Profile
Company Name:

Dollar Thrifty

Year Founded:

2002

Address:

5330 E. 31st Street

City:

Tulsa

State/Province:

OK

Postal Code:

74135

Country:

United States

Website:

http://www.thrifty.com/