Consumer Complaints and Reviews

On the day I was scheduled to pick up the rental car, the office staff was a few minutes late opening, but the young lady that assisted me was very nice and personable. The pickup experience went very smoothly. I was issued a Toyota Camry and it was a great choice for a 7.5 hour drive and return. The ride was smooth, it was roomy and comfortable, and great on gas. On the return date, again the office was a few minutes late opening, but again the checkout process went smoothly. It was conveniently close to my residence. I did not realize they were located so close, and it saved me a lot of time by not having to go all the way out to the airport. I plan to use their services again on my next trip. I highly recommend Hertz Rental Car.

On 2/10/17 @ 1330 hrs rented a QX30 from ORD Airport in Chicago. While returning the vehicle back the next day, I was pulled over by CPD and they pulled their guns out on me while I had my son and nephew in this rental vehicle. CPD informed me that the reason why I was pulled over was due to the license plates belonged to a 2016 Toyota Camry (Grey Color) and the vehicle I rented was an 2017 Infiniti QX30 Black. Do you know how frightened I was because I had two little boys in that car and they were crying and terrified. Hertz MOD informed me that the rental will be voided out when I returned the vehicle. That's it? What if that would've went further than that? I could've lost my life due to Hertz major mistake and not knowing that the vehicle license plates are not even registered to that QX30.

I too had a terrible experience with Hertz. I booked a car on Hotwire (being price-conscious), which was about $200 for 6 days. Great deal, right?! Until we got charged another $725 at the end of our trip! They tacked on a vehicle upgrade charge and a host of "Additional Products" that would have been more than sufficiently covered by our regular car insurance. Based on my experience, Hertz is like Jiffy Lube (at least how they were before legal action made them change their corporate practices)... pushing all the add-ons you don't need. If you're not paying attention, you'll likely be signed up for things that quadruple your original quoted price. When I called to discuss the additional charges, I was told they were being "kind" to credit me $143 (bringing the rate to $130/day, vs my originally booked rate of $20/day). Hertz buyer beware! I will certainly not be a customer of theirs again.

I had been a Gold Card Member for years but after our last international rental in Scotland and the lack of customer service we received both there and once we got home, I cut up my card and have not used them since. We broke down and not only could not get any assistance from Hertz at the time, I could not get anyone to engage with us once we came back and called the 800 # in the U.S. Frustrating and disappointing. I've spelled Hertz HURTS ever since. I expect a global company to provide customer service globally, they do not.

My wife and I rented a car at Hertz San Juan. Puerto Rico Airport for 10 days. We were informed that the cars there do not have GPS so we decided to take our personal GPS. We returned the car and forgot our personal GPS in the car's glove compartment. When we got home, we tried to call the telephone numbers listed in our agreement and the telephone received the call (of course an automatic message) and when we attempted to dial the extension for the different departments the machine said that that number was not a working number. It happened with every single number 4, 5 and 6. We decided to take the choice to wait for a representative and it went to the same recorded that this number is not a working number.
We tried the regional office and left several messages in different extensions and nobody contacted us. We tried the lost and found and there was not a space for PR. We tried to send a fax to report the issue, but found out that the fax number is not working also. Finally, my wife contacted her brother and asked him to go to the Hertz facilities at the airport to find out if the GPS was there and he was informed that the GPS was not there. Well the GPS vanished from the car. My wife asked her brother to request a working phone number where she could talk with a manager and he was given **, with the name of Rodney the Manager.
My wife call Mr. Rodney and the experience was that she was talking to a very rude person, who just told her that she left the device in the car and they were not responsible for those items. And also he told her to report the issue at the lost and found items. My wife tried to explain that we couldn't connect with this online space, but he did not listened. My recommendation is that if you are going on vacation to PR, do not rent a car at Hertz. The service is terrible, the employees are rude. If you forget something in your car, do not expect to recover it. Telephones are not working and if you try to call a manager you will have a very rude person on the other line.
How do I know I can trust these reviews about Hertz?
697,993 reviews on ConsumerAffairs are verified.
We require contact information to ensure our reviewers are real.
We use intelligent software that helps us maintain the integrity of reviews.
Our moderators read all reviews to verify quality and helpfulness.
For more information about reviews on ConsumerAffairs.com please visit our FAQ.

I really like being a Gold member, walk right up to your car with the key inside when you arrive at the airport. If your flight was delayed, no problem - no standing in line for you, still go straight to your car. The checkout... you just need to TELL them you gassed up. Sometimes I've forgotten and then gotten billed for gas. Not cool.

BEWARE - DO NOT RENT FROM THIS LOCATION OR HERTZ IN GENERAL! On Saturday, 11/4/2016, my husband and I flew into the county airport at Grass Valley CA. We rented a car from the Hertz location there. The Hertz employee drove to the airport to pick me up and bring me back their office to sign the contract and pick up the car. We only wanted to rent the car for one day and their office was closed on Sunday, so the employee told me to return the car to the airport and leave the keys at the airport office. She entered the return date of 11/5/2016 and return time of 12:00pm on the rental car jacket. We did as we were told and left the car parked where the employee picked me up and left the keys with the airport office on Sunday 11/5. However, when I received my credit card statement a couple of weeks later, I was charged for a rental through 11/9/2016.
I called the Grass Valley Hertz office on 11/28/2016 and spoke with the manager who told me he would issue a credit for 4 extra days I was charged. Nothing happened. I called their office again on 12/8/2016 and spoke to the employee I rented the car from and told her about the overcharge. She said she would work with her manager to issue a refund. Nothing happened. I called the office again on 12/13 and spoke to the manager who again said he would issue a refund. Nothing happened.
I submitted a charge dispute with my credit card company and they came back with a letter from the Hertz Corporate Office stating the charge was valid and the charge would be reinstated. I called the Hertz Corporate Office myself today (2/6/2017) and explained the whole story and the person I talked to just restated that the charge was valid and there was nothing they were going to do about it. I told them this location had a lot of bad reviews on Yelp and they're creating bad press for Hertz but the Hertz rep couldn't have cared less. If I could give negative stars for this review, and for Hertz in general, I would. Hertz will NEVER get my business again.

If I could give a negative I would. I made a reservation over a week before a work trip and then less than 24 hours before I am suppose to pick rental up I all of a sudden have a bunch of new things that I have to do before I can pick it up. Nothing was mentioned to me a week ago, so now they won't refund me the $300 they took from me and I don't have a car for work this week. The refund won't be refunded for two weeks, which falls after the work trip is done and over. Never again will I use Hertz and I recommend staying as far away from them as possible.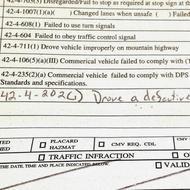 Was provided a HERTZ rental after being rear ended in Denver. Dodge Journey. BRAKES FAILED. Filed report to Hertz. They required I have it towed to DIA and then charged me the tow and toll fees! Have police report stating I was cited for "DRIVING A FAULTY VEHICLE". Hertz insurer/risk management company ESIS was to provide the vehicle to be inspected by my insurance company. They would not return calls. I contacted Better Business Bureau. ESIS responded within 48 hrs & set up the inspection. The inspection report states front end damage had already been repaired & that the rental brakes were operating correctly.
Hertz had stalled in responding, fixed the car, THEN allowed my company to "Inspect" a repaired car! My insurance is not allowed to do anything further with the vehicle. They said I "can contact Hertz and request they have it taken to a Dodge dealership to have the recorder box checked to prove I tried to brake, but, it is up to Hertz to do it." If they repaired the rest I'm certain they have repaired any evidence of negligence on their part.
HERTZ supplied a faulty vehicle. And then made sure I had no way to prove it because they covered it up before allowing me access to the car. I drive the same dangerous stretch of I-25 to work night shift. Every commute I find myself wondering how many rentals are improperly maintained, and if the next time someone will be killed. Unfortunately, being an emergency RN, the night of the accident I self-treated, feeling it unnecessary to check in a hospital at that time. Since then I've been seen for anxiety, neck pain, headaches due to stress from all this mess. Would you want to trust your family, your child's safety, to a company like this? Hertz you are nauseating.

I rented a car and the front windshield flapped open and we had a blowout. The police had to help and even the hertz at another location admitted that we got a broken vehicle. They refunded money but the trip was ruined. Never Hertz!

I used Hertz after I was in a car accident. The insurance company picked the rental company and paid, so I didn't have much of an option, but everyone was friendly and the process of picking up and returning the car was very simple.

I opened this account just to warn everyone from that ripped off company. I suppose to pay exactly 400$ American Dollars after returning my car after 10 days. When I returned my car they charge me in Mexico pesos instead American dollars and they have their own calculator of currency which I lost of course. Spoke with Supervisor and they lied to me also that I'm going to pay about 400$ due to pesos/dollar rate they showed me. After I come back to USA bank charge me 479$. This will never happens again because ** You Hertz.

I used Hertz for daughter and grandsons and their move from Boston, Ma. to Thousand Oaks Ca. The Maintenance light was on by end of pickup day. Car rental agency told me they grab reservation first Hertz Res. Changed oil/filter on pickup day of 6 day reservation, gave extra day when no SUV available. It was Not big enough for trip.

I called Hertz after driving my rental car home because I didn't take the time to look the car over in the airport parking lot. I was shocked to discover the car had been in an accident... It was scraped up on the back bumper... Badly scratched in front of the trunk and front bumper has 2 cracks in the plastic. Later in the afternoon I discovered I had no air conditioning. This is my worst experience ever renting a car. I called and took pics right away because I'm afraid they will think I did this damage. There is a number sticker above the damage so I'm assuming there is a record somewhere of what happened to this car but Hertz just ruined my mini vacation by making me worry and make phone calls and go without air conditioning for my little trip. I deserve all my money back for this. This car had no business being rented to anyone... Wished I could post my pick here!

Do not rent from Hertz!!! I was going to my father's funeral and our plane was canceled in Minneapolis and we had to rent a car asap. So when renting the car from Hertz, the counter NEVER told us there would be a $1,000 dollars "up charge" for a one way trip. So we had to fight with the Minneapolis staff to bring the "up charge" down to $400 on top of the rental and I know that no one else in line was told about the one way up charge because a bunch of us needed to rent a car to get to Green Bay that day and not a word was said about an extra $1,000 dollars!!!

I rented from the Hertz in Brockton MA on Oct 26, 2016 and returned on Nov 4, 2016. Paid the bill in full on Nov 6, 2016. On Jan 18, 2017 they charged my card $2200 for 250 tolls NONE of which I used... I contacted Hertz who directed me to Platepass who told me I was charged due to a faulty transponder so I disputed the charge and was told they needed to review which can take up to 30 days after which they will now mail a check... No refund is available to refund to my card in which they charged originally. THIS HAS BEEN A COMPLETE NIGHTMARE... I WILL NEVER RENT FROM HERTZ AGAIN. I am a single mom of two young children. I lost my husband this past May and have been totally struggling to survive and this did not help at ALL. Sorry for the rant but I am so disappointed that HERTZ did this to me.

Too bad, there is no option to go below 1 star because they don't even deserve 1 star. They are deceptive, misleading, unprofessional. I made my reservation in advance, prepaid it to avoid delays, called up to confirm; everything was okay and still had issues. Made me waste an entire work day. I had to cancel my appointments and they did nothing to rectify the situation. What a nightmare. I would highly recommend going anywhere but Hertz. Then said I have to wait 7-10 business days to a refund. Waited for over an hour, got transferred 8 times only to be told the manager is not available. In other words, you're screwed. It's absolutely disgusting. I hate to think others will ever have to experience this. Please beware.

While visiting family in England over the holidays we rented a car from Hertz. Our flight getting in had been delayed, by the time we got to the car rental area, everything was closed except for one guy about to leave the Hertz desk. He had his jacket and bag on, ready to leave for the night. He seemed extremely annoyed that we were there. I explained our flight had been delayed, which he probably knew because I had provided my flight details when booking the car. He handed me the receipt and asked me to sign. I did. It was late and we just wanted to get to our hotel and sleep.
While on our way back to the airport, we filled the tank. Right as we were dropping off the car, I looked at the receipt and noticed there was a refuel of charge of £58 ($100 CAD). No one had mentioned this charge to me when picking up the vehicle. We were running late for our flight, so I didn't have time to discuss the charges with the rental desk. I sent an email that same day asking about the charge. I received a reply the next day from saying that I had agreed to this service and that I was charged correctly. I told her I think it should be important that Hertz employees explain, or even mention, additional charges to their customers before tacking them into the bill. She replied once more saying she reviewed the matter again, and that I was indeed, charged correctly. My advice to anyone thinking of renting with Hertz, is to read your receipt before you sign. I feel taken advantage of in this circumstance.

With Hertz, there's always an issue that would prevent me from driving away with a car. New policies implemented without notice requiring new paperwork, documents, credit checks, etc that would not allow you to take the car for some reason. Employees poorly trained. It's difficult to rent, pay, make changes. God forbid something unplanned happens. Hertz is rigid and does not work with you or for you. If you're renting a car for something important and you really need it, don't take risks. Go somewhere else. Btw, I've been a customer for ten years. I'm finally divorcing Hertz.

I was in the US for research studies and had rent a car at Hertz in San Francisco. During my stay, I got a toll of 30 dollars which I immediately paid (I still have my bank confirmation of the payment to Hertz. This was in January 2016). Suddenly during the year, I got three letters with increasing threads and an additional fee (now 180 dollars) which will be charged directly from my credit card - which never happened. I didn't react on that, as I thought it was somehow my mistake and I forgot to pay. Now, it's January 2017 and I got another letter, still claiming that the amount is not paid. But after checking all the data, I know that the mistakes lies at the Hertz administration center and called them. They still disagree on the payment and forced me to pay the additional fee.
Looking back on this stupid obscure behavior, it's clear that I will never ever rent again a car at Hertz. I also had rental cars in Boston, Colorado and Texas all different rental car organizations and I never had any problem at all. On the top - they send all the letters to the wrong country... yes indeed, there IS a difference between Sweden and Switzerland... so much to geographic education.

If I could I would give Hertz a negative star. Hertz is a messy company that tries to take advantage. I recently rented a car for a few hours from Hotwire. All expenses were paid so all that was required was pickup, a full tank of gas upon return and drop-off. I returned the car with a full tank of gas earlier than my reservation and was met with one attendant at the counter and a long line of customers. I patiently waited in line and the one lone attendant stated that she would process the return. Fast forwards a few days, the hold was released however an additional charge was added. I called Hertz to inquire about the charge and the customer service representative accused me of returning the car 4.5 hours late. She stated, "You have to pay attention to the contract."
"With all due respect ma'am, I returned the car earlier than my 'contract' stated." If Hertz had more than one lone attendant to process pickups and returns then we may not have this problem. And please, Ms. Customer Service Representative please do not act as if you are doing me a favor by returning my money as a "courtesy". Be very careful when dealing with Hertz. As with most companies read the fine print and have the proper paperwork.

Don't Rent From Hertz! Cars break down & they don't release the fees they put on hold & customer service is just as horrible as their cars! Hertz put $230 On Hold. Returned car on Dec 21, 2016. Told funds would be released in 24-48 hours. On Jan 4, 2017 funds not released. Told to call my bank back, provide them with a transaction number per idrissa **. Jan 16, 2017 my bank still hasn't received notification from Hertz to release $230. No transaction number of that came through their system. Called Hertz transferred twice to Danny who refused to research using the reference numbers I was given to try resolving this issue. Keep in mind the car I rented broke down, I got the runaround trying to get a replacement, the second car's oil light came on and I was told to keep driving it. Then I'm now getting the runaround to get my $230 released that they put on hold. Hertz is a horrible company! I strongly you not rent from them.

I quickly figured out after reading other's reviews, that Hertz's M.O. is to rip everyone off! I have the same story... Prepaid through Spirit Airlines. Hertz said they had no record of it, yet I had it on my itinerary! They told me I had to purchase an upgrade because they only have 2 door compact cars??? What? I paid for a FULL SIZED car, and was promised a four door car. The agent then proceeded to ask us if we wanted additional insurance... WE SAID NO. Today I have a charge on my credit card for $278! She not only charged us for an upgrade, she added the insurance! THIS IS STEALING!
We had at least 20 people waiting behind us, so I didn't bother to read the fine print (they know you won't). When I called Hertz today, they said I "signed-off" on those additional charges. This is a scam and I'm determined to let EVERYONE know about it! Oh, btw, they said they were giving us a brand new car. When we opened the door it was filthy and smelled like cigarettes! We refused it and they gave us a cheap KIA.

My car was hit on December 11, 2016 by someone driving a Hertz vehicle, I assumed he was a Hertz customer. That customer stated he would pay me in a few days and texted that he would send the money via Walmart-to-walmart but of course he lied. I then filed a claim with Hertz on December 17, 2016 and was informed that someone would contact me within a week and of course no one contacted me so about 2 weeks later, I contacted Hertz and they told me that my claim was never processed and that they would expedite my claim.
Well, after another week or so, I called back and it was still not processed so after speaking to a supervisor, named Andrew **, my claim was finally processed and a person named Lauren ** called me from Esis on January 7, 2017. She stated Esis handles Hertz's claims. She states that the driver was not the actual renter and that my insurance should cover it and if Hertz is liable then my insurance company would be reimbursed. I've informed her that my car was parked and no one was driving at the time of the accident, my car was parked at a gas station when hit. The person driving Hertz's vehicle broke the passenger's side mirror on my car while my car was parked.
Bottomline, she (Lauren ** of Esis) claims that they were still trying to reach the person driving the car. The renter returned the car on December 22, 2017. She told me that they are unable to reach the driver or renter but if they would've processed my claim like they were supposed to then they would've been able to reach the driver and/or renter. Esis and Hertz have very poor customer service when processing claims. I am still waiting to hear back from Esis. I called Hertz claims department on Wednesday, January 11, 2017 and they stated that someone should contact me within a week.

I just today returned a car I rented for a week from Hertz. The girl who did the return inspection said I would be charged an additional $300.00 because she found ashes in the cup holder. Not once did any person smoke in the car during the rental week and I told this to the clerk. She said she had the ashes verified by another employee and that smoking had happened in the car.
I left the rental lot dumbfounded about this ludicrous accusation and $300.00 additional charge. During the rental week I had picked up Grandma's container holding her ashes. When I got home after returning the car I told my husband about the incident. He then mentions that the container holding my Grandmother's ashes had a hole in the bottom of it. We had taken all of our belonging out of the rental at our home before returning the car. I asked him why he didn't tell me about the hole and he said he had forgot about it until I mentioned the supposed cigarette ashes in the car. The container had been placed on the cup holder and that is obviously some of my Grandma's ashes.
I received my final billing statement by email that very evening and sure enough there was the additional $300.00 charge for the ashes. I have contacted Hertz about this whole situation and have not heard a word back from them yet. Tomorrow I will go to my bank and file a dispute regarding the additional charge. If this charge is paid by my bank, I will pursue my complaint to every available agency. It's bad enough losing a loved one but being insulted and accused of smoking is unacceptable in any scenario. I will post an update as to my outcome, BUT, for now I would suggest to everyone, RENT YOUR VEHICLE FROM ANOTHER COMPANY!

I booked an prepaid rental, I cancelled that 5 days back. During the cancellation process nowhere it is written that they would deduct 50 dollars from the prepaid amount. When they deducted the money and I called them they said there is no helpline number to handle this scenario. This is completely absurd. I will never do rental with Hertz.

I will start my review by stating that I signed and agreed to Hertz's terms and conditions, as well as the charges that I received. Overall, I was very happy with the rental car and the ease of checking it out and turning it back in. My main issue with Hertz, and recommendation to all, is to be very careful with what you accept based on the recommendations of the Hertz staff at the counter. I ordered a vehicle through Hotwire (also don't recommend using them for various reasons) from Hertz for a 2-day trip to Milwaukee (rented at the airport Hertz). The base rate was $22 (for a midsize).
I got to the counter and was helped by a very nice lady who recommended I upgrade since it would be snowing. She said the mid-size would not handle well in the snow and that I should get a full-size, and that the rate would be $30 a day. I mentioned that I got this rental through Hotwire, and it was implied by the Hertz staff person that the $30 a day would be my new rate, not an additional cost above by Hotwire payment. The staff person also added Premium Roadside Assistance to my order without consulting me (at $8.99 a day, which I asked to have removed since I already have AAA). Obviously, after all payments were finalized I realized that my $22 a day rental went up to a $52 a day rental. Hertz was not helpful, and basically gave me the line that I agreed to everything and that they can't do anything. Frustrating, because I had a good experience otherwise.
I would recommend going elsewhere for your rental needs. Also, be very aware of what you are agreeing to and if you book through Hotwire or a similar service, don't change your rental for any reason. If you aren't sure what you will need when you get to your destination (I had never been to Milwaukee and have little experience in the snow, so I blindly put my faith in the Hertz rep), than just order directly from the rental agency. Also know that Hertz will not do anything to retain you as a customer if any issues arise. Unless there is an error or omission on your receipt, they won't do anything.

We were at the Ft. Lauderdale airport during the shooting on January 6, 2016. The four of us missed the shooter by 3-4 min at the baggage area. He was also on our flight. We were completely shaken up. We went to get our rental from Hertz. Our friends were having major trouble with renting a vehicle for all of us. The agent could not find the reservation. During this time the building became empty except for a few of us. The manager had all Hertz agents evacuate the area into a conference room. At that point we heard there was a shooting in nearby terminal. Our friends were on the kiosk with an agent on a tv. She was rude and it took forever to figure out. The kiosk should have been shut down.
I went up to the Hertz manager and commented that he brought all Hertz employees to shelter. I asked what about us (Hertz customers)? He told me he didn't know if he had room. REALLY? We were in a huge open building. We couldn't believe what we heard. The Hertz Corporation had better take this seriously!!! Get a plan to take care of your customers!!! We finally got our SUV rental not the one we reserved, an old Suburban, after being told by kiosk lady she had a SUV for $1,000 a week. We were still charged over $500. Hertz gets a huge F for customer service and safety during a traumatic time. Make it right HERTZ. The car was under our friend's name. I need to hear from someone higher up at Hertz, not customer service.

I used Hertz in Australia and prepaid the rental. There was a one way charge quoted at $A300 (Aussie dollars). I queried this in advance and they said it would be $A300 plus 10% tax. In reality they charged me $A626 and refuse to discuss or correct this. I am still pursuing this with them. The standard of car provided was also poor with lots of dents and scratches. Not good. I won't use them again.

The Economy category at Hertz appears to be a Chevrolet Spark which does not conform to this category for other Priceline cars. HOWEVER, even so, the car offered by Hertz was an ugly bright yellow car and the counter person STRONGLY dissuaded us from taking this car because of its condition, size, and SAFETY concerns. We were pushed to get a larger car (even above their "compact" category), but the prices were so outrageously high over $30.00 per day, that we had to settle for a compact (Nissan Versa), which was an additional $20 per day, but with some effort and crying on my wife's part, we wound up getting it for $14.00 per day. The car was dirty, scratched up, had high mileage and smelled terribly. This was one of the worst car rental experiences we've ever had. We were definitely ROBBED on this.

Lauren FixAutomotive Contributing Editor
Lauren Fix is an automotive expert who earned the title of The Car Coach, and is recognized throughout all forms of media as a woman with in-depth knowledge on vehicles, technology, automotive finance, repair and trends. Founder of Automotive Aspects, Inc., her understanding of automobiles has made her the "go to" person on TV, radio, print and the internet. She writes a column for multiple outlets including Parade Magazine, NewsMax and Car Coach Reports. She is a regular guest on all the major news and morning shows discussing the latest updates on cars that will help drivers of all ages learn to about cars and make smart decisions. More about Lauren→

Hertz offers rental cars in more than 150 countries across every inhabited continent. It has more than 10,300 corporate and franchise locations worldwide.
Loyalty program: The Hertz Gold Plus Rewards loyalty program comes with VIP benefits like faster pickup and drop-off services and member-only discount offers.
Business-to-business services: Business clients can save up to 25 percent on rentals and earn points for free rental days.
Accident partner: Hertz partners with many insurance companies to give drivers a quick and easy car rental while their automobiles are in the shop for repair.
Promotions and discounts: Hertz runs a constant stream of discounts and special offers on everything from extended rentals to weekend getaways.
Roadside assistance: In addition to liability insurance, Hertz has premium roadside assistance packages to help with situations like running out of gas, lost keys and dead batteries.
Many makes and models: Hertz offers multiple categories of vehicles, everything from economy to hybrid cars, convertibles and luxury cars to 15-passenger vans.
Car and Ride Sharing: Hertz has a Green Traveler collection, meaning all cars get a minimum of 33 miles per gallon.
Best for Vacationers, business travelers, event planners, temporary workers, those with cars in repair, those who want a wide selection of vehicles and those who don't own cars.
Company Name:

Hertz

Year Founded:

1918

Address:

PO Box 269033

City:

Oklahoma City

State/Province:

OK

Country:

United States

Website:

http://www.hertz.com/