Consumer Complaints and Reviews

Would have given them zero stars if I was able to. Hertz customer service from the Claims Center is worthless. They wear you down by not responding to voicemails and requests to speak to a supervisor. Usually takes a week for a response to voicemails. The customer reps just parrot the Hertz line that you signed the agreement and/or report, so in essence TS! Customer service reps do not believe you when I said that the damage to the rental was there before I rented it. Alas, after flying for 17+ hours to Maui did not look the car over (which I really should have!) and drove away. Noticed small dent in front left quarter panel about 3 days later, but did not do anything about it (my bad) until we returned car and filled out an incident report on which we wrote "Damage was there prior to our rental".
When the Claims Center called about a month later, they said that the incident report had a written statement that I accept all responsibilities for the car. No matter that we had handwritten a note next to our signature. This went on for over a month, with the same parroting. Finally spoke to a supervisor, who suggested I see if my credit card company would cover the damage cost. They would have, if Hertz had been more responsive, prior to the 45 day limit from damage occurrence. I finally just gave up and paid the claim.
If you ever use Hertz, no matter how tired you are, go over the rental car with a fine tooth comb, take pictures, and give them a copy of the filled out "prior damage report". Better yet, rent from any other car rental company!! I have been a loyal Hertz Gold customer for over 30 years, but loyalty from Hertz is non-existent. I will never use them again. Just joined Avis.

The worst rental company in the country. I had an ATM issue with my card so I had to get a new card SAME account and they won't allow me to take the car because my card numbers are different. My bank agreed to write a letter or speak with a manager from Hertz. They did not want to comply. They just proceeded to cancel the order... I cannot cancel and re-book and have my money tied up for 10 days. Such an inconvenience. What a terrible process and to top off it got hung up on 3 times just to ask simple questions one what to expect which I'm glad they hung up cause they probably knew to expect nothing but issues. Seriously what kind of nuisance is this?

I was linked with Hertz through my car insurance. A week into my rental I was pulled over and completely confused as to what I violated. Turns out, Hertz put me in a car with expired registration and insurance. Officer told me to call Hertz the next morning (Sunday) and I did. Emergency roadside told me to go a certain location and they would have a car ready for me. I drive to said location about 40 minutes away and they tell me they do not have any cars! Are you serious?
After about 1 hour of waiting they finally put me in a car. The reps at the location were useless even though one of them had spoke to Roadside and told them I'd have a car available. If you're looking for a car rental go with anyone but Hertz. I figured since they were an approved vendor through my insurance, why not, but boy was I was wrong. Hertz has done nothing to rectify the inconvenience of putting me in a car with no registration or insurance and their customer service shrugged it off. Which is unacceptable if you ask me.

Hertz Rental overcharge my credit card. I try to solve the problem number of time no success at all. I was impress about the unprofessionalism of the employees in the area where I rented the Car, and also the employees that I talk to in the phone. I expected more from a large company like Hertz. For anybody out there who is trying to rent a car with this company never believe anything they said or promise they will do. I return my car early and didn't get credit back neither in my insurance when I specifically ask them the same question many times. They lie so much. I hurry to make the trip so I could return the car back and save a few dollars.

On March 22nd, 2017, I made a reservation through USAA for a car to be picked up on April 8th, 2017 at 10 AM. I had made this reservation 2 weeks ahead of time. When I got to the Hertz Office today (4/8) located on Youree Drive in Shreveport they told me that they had no cars and there were 5 people before me. They could not tell me when I could get a car. I called USAA to see what else I could do. They told me they had plenty of cars at The Hertz airport location in Shreveport. A Supervisor from USAA called the airport location and told them what was going on. She was told that they would honor the USAA price there if I went there.
Now, I was the main driver and my daughter was supposed to be a driver on the rental car agreement as well. She met me at the Youree Dr. location at 10 am to show her license to the agent there and do what she had to do in order to be able to drive the rental before she went to work. Since they had no cars the Rental Agent on Youree told me to take a picture of her license and they could use that since she had to leave. So I also left at that time to go to the Airport location.
When I got to the Airport Location on Saturday April 8th, 2017 at 10:45 AM an agent by the name of Omega waited on me. She was the rudest, most obnoxious person I've ever had to deal with in any business. She told me that my daughter had to be there with me and she couldn't rent me the car without her there. My daughter was now at work and could not get off.
I called Hertz/USAA Representative and they told me that she was wrong and that the Hertz Contract with USAA allowed other drivers who were USAA members and who were on my insurance policy at no charge, which she was, and I should not have had to go through all of that. Also Hertz had an agreement with USAA that stated as much. I told Omega to just rent me the car in my name only. She refused to honor the USAA/Hertz quoted price on my Reservation Itinerary (it was almost 3Xs higher plus airport taxes) so I was completely stranded, on a Saturday, at the airport with no car. She said three times that USAA doesn't tell her what to do when I told her that the USAA Supervisor called her to see if she would honor the agreed reservation price. Again, she was arrogant, rude and nasty and would not do a dang thing to try to make it right.
I am very disappointed with Hertz and I will NEVER use this company again. I plan to file complaints with any and every Consumer Complaint department I can find. I am in disbelief that any company could stay in business while treating customers this way. Hertz left me high and dry and sitting at an airport waiting to get a ride. I won't forget it and I will make it a point to tell every single military person, retired military person and civilian I know just how Hertz treats their customers.
How do I know I can trust these reviews about Hertz?
744,857 reviews on ConsumerAffairs are verified.
We require contact information to ensure our reviewers are real.
We use intelligent software that helps us maintain the integrity of reviews.
Our moderators read all reviews to verify quality and helpfulness.
For more information about reviews on ConsumerAffairs.com please visit our FAQ.

I rented a car from Hertz while mine was out of service permanently and I had to buy a new car for the first time in my life. I got a parking ticket for parking in front of my OWN driveway and in addition to paying $46 for that ticket to the city where I live. Hertz charged me a $30 administrative fee for having to process the city's request for my name and address as the lessee who got the ticket. Unreal!! Rip you off wherever they can.

Worst customer experience ever. I am a frequent business traveler and had to rent through Hertz out of desperation - I should have walked!!! We have all been trying to get updated invoices with our company name and a breakdown of charges for over a month. The first call was to the originating rental counter. The young "woman" there answered the phone, "Hertz, what do you want?" I asked if she could provide the invoice. She responded with, "why would you think I could do that here???" but gave me the 800 - number for corporate customer service. Apparently, when they hire at Hertz, they have the same rudeness requirement, because when I reached corporate, I was greeted in a similar manner: "Hertz, Gimme your Rental Record number." I then waited on hold for 13 minutes to speak with someone named Stephanie in billing who told me she couldn't provide any assistance and to "have a nice day" and hung up.
We have repeatedly tried the online method as well and have received absolutely no response - not even an automated acknowledgment of receipt of our email requests. None of us can be reimbursed from our company for the rentals without an invoice with our company name and respective addresses with a breakdown of charges. We will NEVER use Hertz again.

I feel like up to this point in my life people have tried to scam me every which way. I never thought a rental car company and a toll scam would exist so they caught me by surprise. I got a call yesterday morning from an Amex fraud alert asking if I made a charge for $66.75 from America Traffic Solutions in Arizona (car rental company). Clearly I said no as I was in bed and not in Arizona at the time the charge tried to go through. Amex blocked the charge and is issuing me a new card.
Later on in the day I googled America Traffic Solutions out of curiosity. Later I realized this was somehow tied to a Hertz car that I rented two weeks ago for a few hours. I logged into their site and saw that I was being charged for tolls I didn't even go through. Somehow they charged me for tolls in Queens, NYC, and tolls upstate (where I actually was) simultaneously, despite the two destinations beings over 100 miles apart. How do I go through both at the same time? I was charged for three tolls I didn't even go through. Then on top of it my actual toll usage would have been from Woodbury to Kingston, NY which is $2.90 each way. It was one of those tolls where you get a ticket and get charged at the exit. They were charging me for driving all the way to Buffalo over $17 each way twice! With the stupid fee ($4.95/day) I owed Hertz $15.25, instead they charged me $66.75. I don't know if they hoped I wouldn't notice or what.
I wrote to them last night and have yet to hear back. I am glad they were unable to charge my card and didn't get their stolen money. I always thought Hertz was supposed to be a reputable company but the fact that they even tried to do this to me has left a bad taste in my mouth. I won't use this company again. Hertz and Plateau have already settled an 11 million dollar class action suit for this very thing. Yet they are still doing it. It must be worth it for them if they continue to do this even after paying out 11 million dollars. They must be making bank stealing from unexpected renters. This makes me feel sick. Great business plan Hertz. Overcharge your customers on tolls and alienate all of your business.

We reserved a 10 passenger van in Salt Lake City and when we arrived they said they didn't have one available. Instead they gave us two Chevy Suburban's. The man at the counter was very nice and said we would only be charged for one vehicle since they didn't have the van we reserved. When I received my AMEX bill they billed us for both vehicles. They wouldn't remove the charge and reported it on my credit report. When I called the company a very rude representative said "You took two cars you pay for two cars". I will never use or refer anyone to HERTZ. Horrible car rental company.

I have used this location for nearly 10 years to rent vehicles at least 8x annually for both business and leisure. I will now start renting from a competitor! The new staff is HORRIBLE! The guy who rented me the car, purposely gave me a vehicle that had drive train issues, and when I took the car back to the location to request an exchange, a new guy told me that the cars behind the building were "in need of service and un-rentable."
When I told him that the car I have came from that fleet of vehicles and he immediately heads into the manager's office. Then the guy who rented me the car comes out and asks why did I leave the lot with the car. I told him I was pressed for time and needed to do a phone conference at my office so I didn't have 15 more minutes to wait for another vehicle. Which is why I opted to come back after my phone conference was over. I asked why he rented me a car that he knew was "un-rentable," and the guy goes into his office and slams the door. So, I asked the new guy to refund my money and the other guy comes out of his office and starts screaming at me to leave. I told him I wasn't leaving until I got a refund, and his co-worker had to push him into his office and shut the door.
The branch manager comes out afterward and asks me what's going on (says he was on a call and didn't initially hear the commotion). I told him I want a refund because his employee just screamed at me, so he invites me into his office and assures me that he is sorry and magically... I get a new rental... but he still wants to charge me for it... despite his employee's threatening actions??? REALLY???
I have called Hertz Customer Service line several times trying to get them to put me through to an Area Manager, but no one will help me. This company sucks, and I'm going to file a complaint with the BBB, Consumer Affairs, Hertz Corporate Office, and if I don't get my money back and if this guy's job is not had... I will put the video up on social media to let everyone know not to rent from this place, because my wife videoed the whole thing!

Hertz does a ZERO explanation of charges before they rent you a car. Then when you get your bill they don't care if you didn't know their ridiculous charges. RULE 1. Don't be early to pick up a car. They charge you 1/3 the daily rental per hour you are early (was 53 minutes earlier than the scheduled time... it's not like the car was in transit. The car was sitting on the lot!). Rule 2. Don't be late turning the car in. My wife was 7 minutes late and they charged her an extra full day on the insurance coverage. Rule 3. DON'T BREAK THE 24 HOUR RULE!!
You would think in a market that caters to customer satisfaction they would be a lot more flexible or at least have their rates reflect a more accurate account of the time to cost. To charge an entire hour for seven minutes... and 1/3 of the daily rate for 57 minutes. Then there is their surcharges. What exactly is a concession fee? And 12%!!! An energy surcharge! Am I double paying for the electricity it takes to print my receipt?!! 12% tax? Where are these people living?
The Final Rule. DON'T BOTHER CALLING CUSTOMER SERVICE!!! They have no compassion and they don't care. The rude woman on the phone misquoted part of the receipt and when I called her on it she absolutely denied she made a mistake or would own up to it. I even suggested she "play back the recording" when she was done. She simply became more rude and did not care about anything I was saying. Her constant statement was... "It company policy that we follow the 24 hour time frame and there was no exceptions." Well that was the only thing she got right... no exceptions... no customer care no customer service. I will avoid using Hertz in the future. But if I have the unfortunate event that I can't avoid them... believe me I will remember their RULES!!!! Too bad that memory will be based on BAD Service and not exceptional service!

My husband and I rented a car from Hertz back in December of 2016 up in Canada (We are from the US). Rock chips were listed on the front of the vehicle as previous damage done seen the rock chips drove away. That very night the whole windshield cracked while we were sleeping in the cabin! Found it the next morning. Called Hertz Roadside service to let them know the crack originated from a previous rock chip and happened due to the extreme cold temperature. They filed it said it was taken care of no problem. We go to turn the vehicle in at the end of our trip and ever since then it's been a DISASTER!!!! They have been trying to charge us for the windshield that WAS NOT OUR FAULT! Apparently having the incident filed meant NOTHING so that was a waste of time. We then filed a claim and they said they would get back to us in 2-3 days.
2 weeks later I hadn't heard a THING from them! So I call in and get transferred around and finally get to some lady that said they were behind but I should hear from someone in the next couple days... another 2 weeks went by before someone FINALLY called me. And she said is "yup the windshield is cracked and you have to pay for it." So after having a heated conversation about how this is not right because I was told we could dispute it and I told her I wanted to see what the company who replaced the windshield wrote down as a "cause" of the crack. She then proceeded to tell me they would not send me that information. I then asked to speak to someone else and she told me fine to call customer service. Which I did and since then I have made 5 different phone calls of the which I have recorded every single one.
I have been transferred 4 times, hung up on, hung up on AGAIN, sat on hold for 20 minutes. Every rep tells me they can't help me and just transfers me. I have asked to speak to a manager and that's when I get hung up on. They are now sending us letters about the windshield but yet they can't answer my phone calls and questions. I have steered ALL my coworkers, friends and families away from Hertz. I only went through them because they were cheaper. Cheaper is NOT always better!!!! Worst decision and has caused me so much stress over the last 4 months that I can not even think straight. Whatever you do, do NOT use Hertz rental.

Upon returning the car with two minor scratches most likely from small highway gravel, I was told to sign paperwork indicating there was damage. I have attached a picture of the so-called damage. When I took the paperwork to the Hertz inside the Casablanca airport and showed a picture of the so-called damage to the agent in their office, he laughed and told me not to worry about it and even smiled and wished me a bon voyage. I didn't ask for a receipt because he was helping other people and I needed to catch my flight.
A week later, I find out that my deposit of $1,711.93 was not returned but charged to my credit card. When I contacted their office in Morocco, they responded saying that I had returned the car with damage, and that they were in the process of determining how much money I was going to be charged. I haven't heard back from them since. My credit card has already reimbursed me, but I don't want Hertz to get away with charging unsuspecting customers. Please think twice before renting from this corrupt agency in Casablanca.

I recently made a reservation with Hertz rental cars online. I called their toll free number to confirm my reservation. During that time I found out that I would have to have a credit check to rent the car with my debit card. I asked exactly what were they looking for on the credit check, they couldn't tell me. I called back later and still no one knew exactly what they would be looking for. I didn't want to have my credit pulled to rent a car. I called them back several times and still everyone was clueless.
When I arrived at the location the following morning, I asked the representative about the credit check and he really couldn't tell me. I again called customer service with the same question, still couldn't get a direct answer. I asked to speak with a manager and couldn't even get a answer from management. That is unprofessional at its best. I think they need to give their customer service more training. Can anyone tell me why do you have to get your credit checked to rent a car?

First time renting in Murfreesboro Tn. They tell me $341 which also includes $200 deposit for Wed-Sat. My termination says 23:59 on Sat. which is 11:59pm. I try to return the car at 1pm that Saturday. The office closed at noon but they have a drop box which tells you to leave the contract, date, time, mileage, fuel level, and description of the car... OK done! Well from Sat to Monday I get over $600 worth of charges on my credit card! On Monday they credited back $548. Well I finally got the final receipt and it says $247. At this point I am pissed. They have a lot of my money tied up in all the bs transactions!
So now on the phone they say since I brought it back after hrs on Sat and they have no idea when I actually brought it back my contract doesn't close 'til following business day. Are you ** serious! What is the point of the ** drop box!?!? Btw they didn't say anything to us about the car being dropped off at all. Nothing about extra fees or anything if it was dropped off after hrs! Since we put our contract in the drop box all we have is something saying that the additional driver expires at 23:59 on Sat! So they still charged us another $100!!! I will never use them again! I could have gotten a week cheaper than that!

I traveled to Florida two weeks ago and rented a car from Hertz at the airport. I made my reservation online and when asked if I wanted insurance coverage I declined it. When we arrived in Florida and got to the counter the process went fairly quick. Again the person helping me asked me if I wanted insurance for the car and I declined it. He then asked what insurance I had and moved on. The man at the counter then highlighted a bunch of stuff on my "contract" and sent me on my way. I thought the total looked a little different than when I originally signed up for the car but I thought that they had lowered the daily rate and didn't think anything of it. I didn't realize there was an issue until after returning my car and getting the charge on my account.
So I called Hertz while waiting to board my plane and this is when the nightmare began. The lady told me I needed to speak with a manager and when to call back. Once I finally talked to a manager she told me that the charges were for insurance... that I had already declined two different times. So at this point I couldn't even understand why insurance would be put on there. She said she would remove the charges and that was it. Now fast forward to now two weeks later when the charges are not back in my account. I spent the entire day yesterday contacting Hertz. First of all no one answers the phone. Then when they do they just send me to a manager's voicemail.
When I finally talked to a manager she said that they would have to review the footage to make sure that I verbally denied the insurance and that she would call me back. Three hours later when I hadn't gotten a call I called back and finally got a hold of a manager. She told me that she had just gotten there and had to review my file and call me back. Then an hour later when I still hadn't gotten a call I called them back just to be told by another manager, so this is 4 total in two weeks, that there were no notes or information about it and that I had to call billing. No one could give me a straight answer and the best they could do was give me half of my money back. The people were very rude and hard to deal with. I warn you to stay far away from this company. They add extra charges without going over it with you and when you realize it they will not work with you or fix their mistakes.

Paying of deposits is expected and doesn't cause any problems. Until you require it to be released back into your account, and just because they can't be bothered with the time it takes to inform your bank, it takes 7 days to be release automatically. It's the first time I've used Hertz and will probably be the last. They are quick enough to take your money and any extras they want you to have that should already be in the initial price. But they just can't be bothered once they have their vehicle back and you out the door.

Car damage and return nightmare - I dropped the vehicle off at the LAX location about 12 hours early and caught the shuttle, which was late. I informed the guy checking in the vehicle that there was something wrong with the window seal, and watched as he put a note on the car saying check window. We drove the vehicle in mostly city areas with no wind for the first week, not noticing the sound of the window until the last couple days of our trip. It sounded bad enough at higher speeds and/or in strong wind that I thought something was wrong with the tire at first. I stopped several times to examine the tire even. We didn't figure out it was the window until right before we returned to LA, at the end of our trip.
There was construction going on at the rental location, apparently slowing down the process. We wound up missing our flight, despite being at the rental location an hour and a half early. We returned to the rental location to see about continuing the rental, which we were told we couldn't, by the Location Manager 2, Gulshan **. I believe this whole interaction started bad though, as she didn't notice us waiting at first, and seemed hurried throughout the whole conversation. Not only that, but she seemed to think that her curt, unsure answers would suffice in this situation.
When I brought up the window seal, she made me feel like she thought I was lying as she repeatedly stated that there was no note for the car regarding the complaint. When I asked if the computer showed who checked it in she said yes, and I suggested asking him. She gave a vague answer about his whereabouts, and the cars current location. I asked if the car was even still there, hoping to just rent it again, and she said that she couldn't find it meaning it had most likely been rented out already. This is particularly troubling to me as it means that either my complaint was completely ignored and some other customer will suffer the car or that Ms. ** does not even know how the system works that she is managing. The car was apparently lost, to both her and the Location Manager Sundey ** I spoke to after.
I asked Ms. ** for another manager as her offer of $50+ fees and her attitude throughout the conversation made me feel like she wasn't trying to help a customer and their complaints. I had paid $20 a day for the vehicle previously and had turned it in with time left. I felt like she was trying to simply make another sale along with her excuses. I was back at the location within two hours of leaving and was receiving this service. She informed me that all other managers were in a meeting and I waited again.
Ms. ** came along and appeared to be an exact copy of Ms. **. I was told that the shuttle is just a complimentary service that is offered. (It doesn't matter, you offer it, and it is ran by you.) After a couple of minutes and me adding to her that I was troubled by her assistant's attitude regarding the window she said that they would usually offer a $25 gift certificate to people who had issues like mine. The simple fact that all my time spent there up to this point felt like me pulling teeth for customer service is made worse by the fact that throughout this they apparently could have given me the lower rate and a couple certificates but they instead thought it more productive to argue and negotiate with me. By the way, she didn't offer the certificate to me, simply said that's what they do. I asked for someone above them and Ms. ** gave me her business card with a customer service number on it.
For the final bit of professionalism at this location, after receiving Ms. ** and Ms. ** business cards Ms. ** walked about 15-20 feet away from the counter and started having a conversation with a male employee within my sight, apparently about the whole incident. After about 15 seconds I hear the man say, "He is trying to intimidate you. A Location Manager talking about a customer to one of her employees in a negative way, within their earshot? After calling the number on the card and receiving no further help I returned and asked Ms. ** why couldn't they just do two certificates. She said, "Why would we do that?" I replied to help a customer and she said, "We have been trying, the lower rate is us helping." Not in my opinion Hertz, and certainly not to everyone I tell this story too. Hope you find the car I turned in.

What a horrendous customer care experience! Apparently loyalty to Hertz is worthless. Therefore I will no longer use Hertz nor will I participate in their loyalty program. I am a GOLD member and have never had any prior requests or special needs. I really only needed to cancel a rental... more than 24 hours ahead. This should NOT be an issue with a reputable company and a (previously) loyal customer. Very disappointing!

Had a billing issue which they would not find a solution for. The excuse I got was the new manager and new area manager just started and could not verify what happened. I was promised the area manager would call back and talk to me on many occasions, but he never called. Never had a bad experience with Enterprise and that is who I will use in the future.

I rented cars in different countries, even in the US and when I rented a car from Hertz in Bradenton, Florida I noticed that this company was the worst ever... My friends, please do not rent from this company, otherwise, you will experience "a nightmare". They do everything not to satisfy a customer. Their policies are targeted to make maximum profit for the company and minimum inconvenience for customers. You will spend hours to pick up or return a car standing up in the small office.
Please, select another car rental and you will save yourselves a headache, money and time. It's so frustrating when you go through with the Hertz company from a late pickup, waiting to pick up a vehicle in the line, waiting again when they wash and clean the car for you, paying high dollars for poor services. Most likely you will get a car with damages and scratches with zero gas in it.
The customer service is just revolting and no one cares in that company and they just ask you how is a car at the end of your trip. Moreover, when you return a car with full or 3/4 gas tank, they will not reimburse the money and even do not say thank you for the gas as a gift. They talk to you like you owe them money and they sound like they hate their jobs and take it out of the customers. Do not call them because they do not pick up the phone. If you tell them about your nonsatisfaction, they say, "If you do not like it, go away through the door." This was my first and very last time when I rent from this guys and I always say people stay away from Hertz.

I had a PAID IN ADVANCE rental reservation (and prepaid insurance) with Hertz through Hotwire, for a 4 hour car rental during a 5-1/2 layover in San Francisco. Racing to get to Hertz knowing that I had very limited time, when I went to pick up the car, I was told my credit card was declined (even though Hotwire confirmed that the rental had been paid for one week in advance). When I questioned them, the representative very loudly announced that the card was declined was because Hertz wanted an outrageous security deposit hold on my credit card, which took the card over my available credit limit. I ran right upstairs to Alamo, used their self-serve kiosk, inserted my credit card and driver's license and picked up my car in less than 10 minutes! All for a $45 charge on my credit card AND no outrageous security deposit hold.

I rented a car online from this company and made the HUGE mistake of prepaying for it. My husband needed body work done so we needed to rent for at least a week. I was happy with the price. I made the reservation in my husband's name since he was the driver. I used a credit card which is in both our names. We only had to pay the taxes when we picked up the vehicle, so our plan was to pay with our debit card. At the rental office, we provided the confirmation documents from the internet, my husband's license and then we were told that we could not have the vehicle unless we produced the card that the vehicle was rented with. I tried to give them my card, but they would not accept since my husband's name was not on it and of course he did not have his card. They refused to give us the vehicle. We left and I cancelled the vehicle because this is a terrible way to treat people.
Hertz told me it would take at least 5 days to credit my account. When I checked my account, there were a couple of shocks. First of all, they charged my account an additional sale charge 2 days after I cancelled. Even though they credited that charge, with a "return", this was a tremendous concern. I found it ironic that they would not let us take possession of the car because we didn't have the credit card that they then felt justified in charging again, for what I don't know as we didn't receive anything from them except aggravation. The worst thing, was that they kept $100 of our hard earned money for absolutely nothing.
I tried to resolve the issue on my own by explaining that I would have taken the vehicle had we been allowed to and it was their refusal to let us take possession of the vehicle that led to our aggravation and subsequent cancellation. But I was basically told "too bad". They never would have been able to get their grubby mitts on our money had I not been foolish enough to attempt to save some time by renting online. I am continuing to pursue with my credit card company and AAA which I rented through as a member. This was a horrible experience that I wouldn't want anyone else to endure.

On my trip to Salt Lake City I rented a car through Priceline and unfortunately got stuck with Hertz. I saw their reviews were terrible and now understand why. I was first met with the expected sales pitch to upgrade because the picked car would somehow be inadequate. Then scammed to purchase gas at what I thought was reasonable at $2.35 a gallon that was on the counter sign. However, what was not on the counter sign was that I was actually agreeing to purchase an entire tankful of gas despite only needing less than a quarter.
I was told that an extra driver was only $13 which again seemed reasonable only to find out that the actual charge was $104 for 5 days including fees and taxes. In total my charges ended up nearly doubling my Priceline agreement. None of this is explained in detail as you are told to only "sign here" and hurry up. I called Hertz customer service and they told me I should have read the 11 page accompanied contract at the counter before I signed as it would have explained. I guarantee you that this process is a joke. There is no one who could stand at the counter and read that document. Unfortunately, I was scammed by Hertz's predatory and misleading practices so please learn from my experience and never rent from this company.

This company is the worst ever... do not rent from this company. Save yourself the headache. It's so sad what I am going through with the company from overcharging my car to receiving the worst car in the world after paying high dollars. The car couldn't even get me to my destination and they wouldn't even switch me out after reporting how bad the car drove. The customer service is just disgusting no one cares in that company and they talk to you as if they hate their jobs and take it out on the customers. This was my first and last time renting from this and I have to receive a phone call back from this company to resolve the 100 issues I have encountered with this company. SMH just rent from Enterprise. That's where I normally rent from anyways and have never had a issue!! Not to mention reviews I have put on their FB etc they continue deleting but I will keep posting every day to save another consumer from dealing with this mistreatment.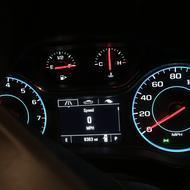 3 exits from the airport I filled the tank with as much fuel as I could get in there... pulling out the nozzle and really forcing in fuel until it was overflowing. At the return I took a photo of the fuel gauge and filled out my paperwork indicating that the car was FULL and that I had purchased gas. I was STILL charged over $19 including a "service charge" and $9.99 for a gallon of fuel that was NEVER put into the tank. When I sent in my receipt and the photo, I was refunded my $... but this keeps happening with Hertz and although I enjoy their "Gold" privileges, I do NOT enjoy that I have to check each bill so carefully. Since this has happened in other cities (Chicago, Cincinnati) I believe it is an "unwritten" Hertz policy and that the company is making money by overcharging for fuel, especially business customers who might not look at the bill their company is paying.

My husband went to the Huatulco Airport to confirm our Hertz rental car that we reserved online and paid for in advance. We were told to wait at an outside window where we stood in the hot sun. Finally we were told to come into the office. There we waited patiently. Several people came in after us and we're immediately waited on. My husband finally brought it to their attention but we're told to wait. They refused to help us even with a printed confirmation that was required online. I ask for the assistance name, he said to us WHY several times then gave us is name of "AREA PUBLICATION 31 DIC 18 Hux P484 AUXILIARY". We left and ended up canceling our car reservation. I will never rent a car from Hertz ever. The service was beyond horrible.

With my current experience, I literally had to create an account on what happened with me. So I booked a car through the Hertz website and was quoted $230 for 3 days. Perfect right? I go pick up the car, decline every sort of option available early in the morning, the agent barely does a run through with the paper work since it's 6am and I'm on my way. A few days later I'm charged over $130 in fees, turns out he slipped on the insurance. When I go to return the car, there is no agent in sight to help me, 30 minutes I go back and forth to find someone working and nothing. I end up calling the following day asking for the manager who is oddly enough never there.
Finally she calls me back and says it's going to be a hassle to go through all the paper work and that I should just bite the bullet since I signed the contract. At this point I'm absolutely livid on how they can be so deceiving. Why in God's name would I decline the insurance option online but all of a sudden change my mind in person? Everyone has car insurance. I have booked with Hertz before, but the location at the Montreal airport stay away.

We booked in Hertz.com near our home, was available for booking. Called a day before to confirm, they said this location is not available, it's a mistake on their online system so we need to call the morning of the reservation to get them to come pick us up. No way to get a hold of them, phone system loop. After an hour of trials we get an Uber to go there. Did not get a car. They just everything possible not to rent us a car. We left with no car and high blood pressure.

Complete rip-off. I recently rented a car in Australia. I was there for a student externship from the US. I booked the car for one month online before I left and prepaid about $650 for the rental period. Doing this is supposed to save you a significant amount of money. I planned on picking the car up and dropping it off at the Melbourne Airport. In my reservation confirmation email, I was told the rate was guaranteed and that it included location fees, admin. fees, recovery fees, and tax. I had no issue picking the car up. At the end of the rental period, I dropped the car off an hour or two early to catch my flight. Everything seemed to go smoothly and I had no concerns at the time.
Several days after I left, I found a charge on my credit card of about $1600! I tried several times to contact the company for an explanation of the charges. I finally got my receipt and found out they charged me twice, the second time at a standard rate plus over $600 in location fees, tax, etc. I finally got a response from customer service admitting they made a mistake and double charged me, having not seen that I prepaid. However, they said they would only refund the prepaid amount ($650) but would leave the $1600 charge. Apparently, my rate changed without my knowledge and they wouldn't give me the monthly discount or prepaid discount. They said they gave me the best rate possible for the rental period.
I contacted them again, absolutely appalled that they would change a rental rate after I already paid for it ahead of time! I was then told that because I didn't have the car for the entire rental period and returned it early by an hour or two, I was not eligible for the rate I prepaid. I can't find that stipulation anywhere in my rental agreement! I will be contacting a supervisor next to try to get this ridiculous charge credited back to my account. Stay away from Hertz!

Lauren FixAuto & Finance Contributing Editor
Lauren Fix, also called The Car Coach, is an automotive and auto finance expert. Her understanding of vehicles has made her the "go to" person on TV, radio, print media and the Internet. She has authored multiple books and writes a column for several outlets, including Parade Magazine, NewsMax and Car Coach Reports. She is a regular guest on major news and morning shows, discussing the latest updates on cars and car financing that will help drivers make smart decisions when buying, maintaining and financing cars. More about Lauren→

Hertz offers rental cars in more than 150 countries across every inhabited continent. It has more than 10,300 corporate and franchise locations worldwide.
Loyalty program: The Hertz Gold Plus Rewards loyalty program comes with VIP benefits like faster pickup and drop-off services and member-only discount offers.
Business-to-business services: Business clients can save up to 25 percent on rentals and earn points for free rental days.
Accident partner: Hertz partners with many insurance companies to give drivers a quick and easy car rental while their automobiles are in the shop for repair.
Promotions and discounts: Hertz runs a constant stream of discounts and special offers on everything from extended rentals to weekend getaways.
Roadside assistance: In addition to liability insurance, Hertz has premium roadside assistance packages to help with situations like running out of gas, lost keys and dead batteries.
Many makes and models: Hertz offers multiple categories of vehicles, everything from economy to hybrid cars, convertibles and luxury cars to 15-passenger vans.
Car and Ride Sharing: Hertz has a Green Traveler collection, meaning all cars get a minimum of 33 miles per gallon.
Best for Vacationers, business travelers, event planners, temporary workers, those with cars in repair, those who want a wide selection of vehicles and those who don't own cars.
Company Name:

Hertz

Year Founded:

1918

Address:

PO Box 269033

City:

Oklahoma City

State/Province:

OK

Country:

United States

Website:

http://www.hertz.com/