Consumer Complaints and Reviews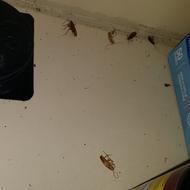 Been here almost a year, due to an injury and limited income. Many, many complaints over the last year, but you get to point, you just give up - which is what they want. The latest was too much though, my room is freezing, broken heater. I told the front desk on Jan 2nd about the problem... was told a work order would be put in. Returned Jan 6th... in person, was told the same thing, (new maintenance guy... just got trained, this is always their excuse). A new work order was put in, I was told he would be by the next day. Returned the am of 1.7.17, to check on the status, I was told a work order needed to be put in. I got angry, raised my voice, then the receptionist went off "You're outta here! I'm calling the police because you raised your voice at me." She then pretended to call 911, which is a stupid thing to try and fake around me, because I'm a retired firefighter and I'm familiar with how 911 call is done.
I then complained to corporate, got the run around, talked to several people, was told Brandy ** would call me back. She hasn't. No one had. It's now Monday the 9th, and no one has attempted to make contact or solve the problem. Worst experience I've had in my life. And I've a lot of bad **. This company takes advantage of the homeless, the limited, the injured. There are safety concerns, hookers and drug dealers fighting in the hallway and SW parking lot. The main door was broken for over 3 months this summer, while everyone was waiting, a back door to an interior stairway was constantly open, and it still is. This is a common entry for nonresidents and anyone that needs a respite, I found a homeless girl huddled in the stairwell back in November.

I stayed at the Seattle location for new years. The next day I checked my bank account and saw an extra $289 in charges made to my card. I called and spoke to staff and they said they had never seen or heard of the charges and I would need to speak to a manager. It has been 4 days and still haven't heard from the manager. I've contacted my bank already to let them know about the bogus unauthorized charges to my account.

My family and I moved to Colorado, at the end of October, for an excellent employment opportunity, in hopes to make a better life for my family. I have a wife and three small children. My brother in law also moved here for the same reason. We decided to stay at an Extended Stay hotel while we looked for a home to buy. About 2-3 weeks ago my sister in law complained that she was getting bit by something in her room. She complained to management. They sent their "maintenance guy" to look around and didn't find anything. He had only checked around the beds. The general manager refused to move her room, and told her she was probably allergic to the laundry detergent. No pest control professional was called. The next week or I notice something biting me, and my son. My sister in law also continued to get bitten.
Yesterday my brother in law decided to thoroughly inspect the room himself. He found that the window drapes were completely infested with bedbugs. Live and crawling around. They had a 7 month old baby sleeping in that room. At that point, I decided to tear apart my room, and sure enough found a live bedbug crawling on the back of the mattress near the headboard. We immediately alerted the front desk. The gentleman, **, instructed us to bag up all of our clothing and linens to be cleaned and that they had two rooms available on the first floor. We were to wait for the team leader, **, to come in, wash our clothes, and move our rooms at 3pm.
3pm rolls around, and ** tells us that per the General Manager, **, there were no rooms available and that we would have to go to another hotel. They were going to issue us a refund, and that the Extended Stay branch he was sending us to would accommodate us. We were already paid up for another week. We end up packing up our families, at 5pm in the cold and going to the other hotel. We were upset knowing that they had rooms available but were kicking us out on the street because they had a bedbug infestation. We check into the other hotel, exhausted, and the gentleman at the front desk says that we didn't have to pay anything right then, and we would speak to management about our situation. We were already paid for the week and our refund is basically in limbo. This morning we are told by management that we either have to pay today or leave the hotel.
We called corporate, and they first lied to us and told us our refund had been released, and then when we conferenced in our bank told us that their company policy is not to release refunds for 3-5 business days. So the first hotel put us out knowing that we wouldn't be able to pay the new hotel. With all of the trouble they put us through you think corporate would try to help us out, but they don't care that they are screwing us over, and putting two families on the street. The front desk is letting us stay tonight, thankfully, but I have no idea what we will do tomorrow. I have to go to work and I have a 7 year old, 4 year old, and 2 year old. My brother in law has a 7 month old. We don't get paid until Thursday/Friday and who knows when the refund will be in our accounts.
Not to mention that my wife witnessed a bedbug crawling off of another guests trash bag the day we noticed our infestation, so I wouldn't be surprised if the entire hotel was infested. We are consumers and citizens being completely taken advantage of here, and I'm hoping someone can make it right. This company is completely unscrupulous, and shouldn't be allowed to get away with it. The property is 9253 E Costilla Ave, Greenwood Village Colorado 80112. Rooms 319/321. 319 has the bad infestation.

My husband stayed at the Extended stay for 2 nights. The second night at 3 am he realized that something was biting him. He took pictures and it ended up being BED BUGS. The property manager Alisha from ** has not done anything to help and was very rude. This is the second Extended Stay I have stayed at with BED BUGS and the manager Alisha could care LESS.

If you are a hood rat Gangster prostitute this place is perfect for you!!! I wouldn't let my dog stay here. I was taking a nap and was woke up by slamming doors and girls being degraded in the hallway. Left to eat, came back to gangsters everywhere lobby outside. Really you people should charge 0.05 to stay in this place!!! Don't stay here ever.
How do I know I can trust these reviews about Extended Stay America?
669,639 reviews on ConsumerAffairs are verified.
We require contact information to ensure our reviewers are real.
We use intelligent software that helps us maintain the integrity of reviews.
Our moderators read all reviews to verify quality and helpfulness.
For more information about reviews on ConsumerAffairs.com please visit our FAQ.

I am an International traveller from India and I stayed in Extended Stay America in Radnor, Philadelphia. My stay was 14 days in October and these cheaters charged me an extra $672 without notifying me in my credit card. I keep following them for the reversal but these pigs are not even responding to me properly. The WORST HOTEL I ever stayed in America.

We have been staying at this particular extended stay for 2 years due to employment. There is ALWAYS trash in stairway. Worse than used to be. The smell will is horrible. You can smell it on hallway. It is ridiculous. Not sanitary. Pictures are from one day at each end and two floors. Address is 4610 S Miami Blvd. Durham, NC.

I checked into my room on November 11th, 2016 and checked out November 12th, 2016. The room was filthy. I notified the manager or staff member not sure what his position was that evening and explain everything that was going on in that room #341, and he stated to make sure I complain to the morning manager as soon as the morning and he too will leave notation at the front desk, which he lied and left nothing of the sort according to the morning manager.
Upon entering the room the windows were wide open in 40 Degree weather, so it was freezing in the room. Both screens and windows wide open. The refrigerator doors handles were all black, sticky and nasty as well as the microwave. I inquire about dish soap at the front desk and the staff personnel told me they have it at the front desk which he did not tell me upon checking me in after I went out and purchase some myself. There were extremely amount of human hair all over the floor by the sink and closet door leading into the bathroom that I had to sweep up, and when I pulled back the comforter there were extremely amount of hair in the bed as if they never changed the sheets. How disgusting is this, and the pillows cases are all wrinkled and dirty like it has never been changed.
The bathroom door handle is missing, so the hotel use some type of dangerous hand grip with a long sharp edge metal piece as long as half way down the shower, sticking out, which is very dangerous and anyone could very well trip, slip and fall. I almost hit my head multiple times on the device bending over from the toilet seat because that's how far it's sticking out. There is nowhere or anything to grab on coming out of that slippery shower so I almost slip twice running into this device as well trying not to cut myself on it. You can not even close the door because this gripping long sharp knife device jars right into the wall whenever you try to close the door.
I call customer relations first thing the next morning and complained to them, but for whatever reason I do not believe they are going to do anything about my situation. I went to the front desk and talk to the morning manager and showed her the photos I have taken and all she could say is I see the photos without even looking at them. I still had to pay for my room. Where is the justice in this??? I'm so disappointed in how this was handle and as I told her the night staff person lied to me. She has given me a one night free pass. I haven't even slept all night because of the disgusting, and filthy condition. Please contact me as soon as possible with help with this situation. Extended Stay America 2701 Technology Dr. Lombard, IL 60148, PH 630-928-0202, FX, 630-928-0505.

I reserved a room at the Extended Stay America for 2 nights, November 2 & 3, 2016. It is located at 855 Pasquinelli Drive, Westmont IL 60559. BED BUGS! I was bit all over my body. Will never stay there again. Received a refund and an apology from the **, Manager and that was it.

I am disappointed mostly because I was lied to. Here is the story. We checked in. Our bathroom was a mess and smelled awful. Orange (looked like Cheetos fingers on the bed) stuff on bed. Fridge gross. Thought okay room was not cleaned no biggie. They moved us, great! Headboard was filthy, stains on bed sheets, red stains on bed and get ready. A man who worked at the hotel just walked straight into our room, never knocked or announced himself. I was fixing to change clothes so I got very lucky. He apologised. It was late we were tired so we used our own blankets and slept.
Next morning as I checked out Manager asked how everything was so I told him. Showed him the pis I had taken. He apologised and asked that I email him the pics, refunded my stay and promised to mail me a guest voucher for a free stay. I agreed to not leave a bad review since he was apologetic and was gonna fix it. I left a honest review saying manager was great and was gonna redeem himself. Never received the voucher. Emailed him saying I had not received it, again apologised and said he would mail it, confirmed my address. NEVER GOT IT. So he is a liar. It was dirty, and he was a rotten scoundrel. SHAME ON YOU!!!

When I came to Dallas for a new work assignment, people in the office suggested this place. I was on the southern part of town and that was ok but took longer to get to the office.This place has a small kitchen and is a studio, just what I need. I moved here and on the third night I had bed bug bites. Had planned to be here a month but nope, not gonna do it. I called the desk. They put me on hold forever. Called corp office, on hold for over 30 mins. They said I needed an different dept. Hold time at least 20 mins. Left a msg.
I called the desk again the next day. Desk person was so nice and tried to get the manager, but she doesn't return calls. I ended up going to Lowe's, buying spray, tearing up the room and doing it myself. Not sure I got them all but I felt better for trying. Why is it so hard to find a clean motel in Dallas for a long term stay? I'm trying Red Roof Sunday and see if that is any better. I have to be here for work for at least another month.

The manager was threatful and rude. The lady working the front desk had no idea of what she was doing. I asked for a change of towels and because they had one stain she proceed to tell me I would have to pay 7.00 a towel, saying that I destroyed their property. I had a spill and needed a towel to pick it up. I have no paper towels, no nothing, so what would they expect me to do? They told me to wash the towels myself and get the stains out by myself. How am I going to do that? They threatened to put me and my three boys on the streets. She even called the cops on me.
Don't stay at 2424 W. Sam Houston Pkwy. The manager will put you out on the street with nowhere to go. No breakfast, no nothing to satisfy your morning craving. This Extended Stay doesn't deserve a rating. Poor service, poor management, poor everything. They charge you almost 1,400 to clean your room only once. I found 4 cheaper that cleans your room everyday for that price. For a manager to act the way she acts needs to be fired. Corporate office backed her up. If you want to stay in a hotel chain like that, that's you but am not.

I've booked EST at Tuttle Crossing, Dublin, OH for 3 weeks, 9-28 Oct. The policy is they will clean the room every 7 days. Mine was first scheduled on 16th Oct. - no one did any housekeeping. I followed up 3 times the same day and nothing happened. I thought it was due to busy schedule. And reschedule the housekeeping on 17th Oct. to by my surprise, they just put some drag towels in the toilet and nothing did. Trash was not removed, bed liners and blankets not replaced. Literally nothing did on 2nd schedule. Rescheduled on 18th Oct. and escalated to the site manager and GM. They assured me that my room will be cleaned on 18, I reminded to the GM in morning too and assured that this will be done.
Now it's testing my patience and to shock, NO housekeeping done to my room for last 10 days and the management here has no control on what is going on. I'm thinking of changing my hotel stay out of EST. I had a very good experience with EST at Whippany, NJ for last 6 months of stay. But this place is disturbing with the attitude and non-compliance of staffs to do a hotel service.

I booked a room for two nights at Extended Stay America in Elmsford, NY. While standing at the desk checking in, a guest came down and mentioned there was no armchair in her room. The clerk at the front desk said, "Someone must have broke it", turned his back and kept working. That was the first warning sign. The next was the fact that I waited 15 minutes for one of the two elevators to arrive to take me to my room. The other was broken, and I subsequently found out from a long term "tenant" that it had been broken for two weeks already.
I then reach my room, and notice a large hole in the wall, large enough for an unwanted rodent to fit through. The "fully equipped" kitchen consisted of a refrigerator and a very small microwave. There were NO DISHES, CUPS, POTS OR PANS, NOR SILVERWARE... fully equipped huh?? I have to admit there were two empty ice trays in the freezer, but NO ICE MACHINES ON THE PROPERTY! At the very least they could have filled the ice trays. I proceeded to the elevator to ask for another room, and after another 15 minute wait for the elevator, arrived in the lobby. I was told, with much attitude from the clerk that there were no other rooms. He then turned his back on me.
I searched for another hotel within a reasonable distance to the current location and was unable to find one, possibly because of the Columbus day holiday. I was unfortunately stuck in this hell hole. I called corporate and was told someone would reach out to me and find a way to compensate me. That didn't happen. It was just a way to get me off the phone. During my two day stay, I realized that this was not a home away from home, but a transient location for damn near homeless individuals. I did not so any one that appeared to be of reputable character. I would have felt just as comfortable at a pay by the hour motel. Please take my word for it, DO NOT STAY AT ANY EXTENDED AMERICA LOCATION. You will regret it.

The new General at Extended Stay America 7940 N Shadeland Ave Indianapolis Indiana is a racist. The text messages she sent to a former employee is going viral. It's a shame because she forced 6 ** (some that's been there for years) to quit by lying and faking write ups. The company has been getting complaints for months but nothing has been done. She called her former co worker all type of **. It's a sad situation at this location.

I was at 4669 Lenoir Ave in Jacksonville Florida. It's a Extended Stay America. When you first walk in the doors it stinks bad then the hall carpets are black and spilled all over. The walls are all marked up. The elevator looks like it's never been cleaned. Almost all the electric box panels are all almost tore off. Did I mention it ** stinks really bad. Then when I got to my room (room number 304) it smelled like smoking and nasty other smells. The bathroom tub looked like it's never been scrubbed. The carpet was so nasty with burn holes and even the comforter had burn holes in it. The carpet was so nasty I took the comforter and laid it on the floor to walk on. The drapes were tore up. I mean really is it that hard to keep clean.
This is not a fake review. I stayed there from Oct 8 to Oct 10. I'll tell you what you need to do whenever there's a ** person staying in one of your rooms you should ask for a 500 dollar damage deposit and check the room when they check out and charge accordingly. It's **. I come to Florida and get a ** place to stay in.

Worst hotel I ever seen. No one cares about any complaints. They do not housekeeping many weeks. Cockroaches and flies are in rooms. If you complain them they don't even bother and will do no action on your complaints. It doesn't matter you ask them one time or 10 times. They will not take any action. I will not book this hotel again.

Horrible experience. Refused to give us a non-smoking room, there was hair in the towels and shower, even dirty Q-tips on the window sill. Please don't waste your time or money. The "free" breakfast didn't exist either.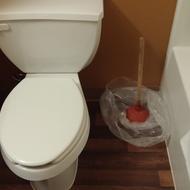 There is supposed to be free wifi but it doesn't work. The kitchen and bathroom vanity surfaces could have been cleaner upon our arrival. Carpets were not vacuumed. The toilet would not flush so we called the front desk. The attendant said there was no maintenance staff, no other room available for us to have, and said he had a plunger for us to use to fix the toilet ourselves! What??? The toll free # was no help either regarding customer service. Won't stay here again.

Stayed at Extended stay America in Fishkill NY, hotel is horrible. Got stuck by a syringe that was under my mattress while checking for bed bugs, same sheets for three weeks. Don't waste your money on this place.

WARNING. Do not stay here especially if you are a single woman. Parking is behind hotel in a very spooky multi-level garage which is not connected to hotel building. Designated parking spot for Police and they video tape you as you check in! WHAT? Key carded myself into building which was labeled inside as a "Refuge area." WHAT?? Nothing but stairs to where I don't know. Got myself out of there. Quite a few "unsavories" hanging around and later quite a bit of whooping and hollering going on. Room itself was dirty and abysmal. Curtain rods falling off window, countertops bubbling and gross. I almost fell off the toilet seat which didn't match toilet and didn't fit! It slid off the seat and I almost landed on the floor! I can't say enough BAD things about this place. Stay AWAY! Wanted to add pics but no option to upload from gallery.

We recently booked in Arlington near Six flags. Worst experience ever in a hotel. Booked a non-smoking room that had an ash tray and smelled like a chimney. Had to go to the store and buy room air freshener in order to tolerate it. They say they have a 24 hour desk, but, no night clerk. Our key quit working at 11:30 at night and we had to call someone and wait outside while they came to re-key us. We booked with them knowing we had two people and yet they only provided one wash cloth. The trash can by our room was overflowing. There was a car on blocks in our parking lot. There was trash all over the parking lot. There was no blanket. We looked everywhere. There was only a sheet to sleep under. Very frustrated and will not do that again!

I wish there was something less than 1 star to give to this location and people there. You better rent an apartment and live with some self respect than staying at this branch and dealing with their pathetic staff who thinks they are doing a favor on you by changing your blankets and bedsheets... Lol... Best part is when they think they can put the same sheets and blankets and you are dumb enough to not notice... ROFL. Guys pay and curse... Don't expect much. Thank me soon.

I recently booked a night in the Extended Stay America in Lombard Illinois. It was booked through Expedia. There were some bad reviews but I know that some people just like to complain so I dismissed the reviews. I shouldn't have! We arrived in town about 90 minutes before check in. I was told "no - Check in is 3 PM. Come back at 3 PM." Ok - I could understand that but I have traveled throughout the United States and never have been turned down to check in only 90 minutes early. At 2:45 they called my phone and told me the room was ready.
When they finally let us in the room, we notice a cleaning rag on the floor. We went into the bathroom. Lifted the toilet seat and the bowl is filled with urine and poop splatter. Then noticed that there was no toilet paper at all. When we turned down the bed, there's no flat sheet. Only one cup in the bathroom. No ice bucket. No coffee machine or coffee cups. This is an extended stay and it doesn't even have what a regular room would have in it. All that was in the bathroom was 2 bars of soap, one washcloth, one hand towel and 3 bath towels. There is no lotion, shampoo, etc. The bathroom tub had mold growing around it.
I went to find toilet paper. I spotted an employee and asked if I could get a roll or two. She said "I will see if we have any." Really? You are in the business of providing a bed and a bathroom to people paying and you might be able to get me a roll of toilet paper? Within about 30 minutes, someone was at the door with 1 roll of toilet paper.
When entering or leaving the hotel, no one greeted us at the front desk. It wasn't if they were busy just rude. So I waited an additional 75 minutes to enter a room that someone had thrown some towels in and bars of soap and straightened the bed. I will never stay at another one of these hotels again. I am at the age (50+) that traveling is something that the mister and I do. I have let all of my friends who are of traveling age know that this chain must have some severe issues. All I can say is "Wow". And not in a good way.

Carnaby Irving, Texas Extended Stay - This property is filthy and someone needs to report them to the Health Department. The rooms are moldy and need deep cleaning. I have yet to see a maintenance worker outside, and for the past 5 days someone's puke has been left in the stairwell going up to the 2nd floor, which is a health risk. They don't care if you complain and basically tell you to find another location if you don't want to stay.

NO STAY at Extended Stay America (Detroit Metro Airport). Let me just say - My flight arrived at 11:45 PM. The shuttle van was called but they never did come get me... Another shuttle van saw me standing outside for too long and asked me where was I going - and he was kind enough to take me. Got to the hotel and the lady at the front desk was sweet (but sweet lady at the front desk) don't count...
Stayed on the 3rd floor. The smell was moldy - musty, the carpet was tearing up. The hotel room - was outdated. The bed was made up - but the covers (you could tell had never been cleaned). SMH - The furniture looked like someone had chewed on it. I won't even talk about the bathroom... The flooring was coming up - Lord have mercy... Terrible, terrible, just terrible. I was so exhausted from my flight - I didn't sleep well at all. Because of the moldy musty smell. Next morning... Got my bag and checked out - and walked next door to the Marriott and checked into their property.

Absolutely disgusting! We checked in this evening. The first room had such a stench of cigarette smoke that we immediately went back to the front desk to get a different room. After getting a second room, which also had a nasty cigarette smell, a torn screen, and cigarette ash in the window sill, we gave up, went to the desk to advise that it was just as bad but we were tired, and tired of playing musical rooms in this sub standard hotel. At 12:30 am, while reading, what runs across the bedspread but a BEDBUG!!! I captured it, verified online what it was, and went to the front desk with it. The lady at the front desk asked if blood came out of it when I killed it. Then went on to say that usually the bed bugs are much bigger. Unbelievable!
She called her manager at which time she started to say these are the bugs that live on the tall grasses. (Yeah, right.) I asked for a report, and she said they don't give those. And here we are, 2 am, in a parking lot in our car because they did not have another room and would not book at another hotel saying everything is booked. I have NEVER had such poor service. I have NEVER stayed at such a nasty hotel. I am just sick with my entire experience here! I am using my inhaler from the smoky room. I am terrified to bring bed bugs home and have our clothes and luggage in plastic garbage bags in the trunk of our car.

I went to Atlanta Ga. last month to see my family. Stayed at Extended Stay of America in Duluth Ga. It was so nasty and filthy. It was not clean for a human to stay there. I had to change rooms four times and they all was nasty smell like smoke the people at the front desk was not dress suitable or professional. Clothes wrinkle, dirty carpet, breakfast bars was as hard as a baseball. Suppose to be employees had no name tags on. You didn't know who you was talking to. Muffins was very, very, very, still not fitting to eat. I don't know why this place is open to the public at all. Not up to STANDARDS AT ALL. Advise do not stay there. You will regret it.

So I arrived at the hotel after I got off work and everything went pretty smoothly. The room was clean, the AC was cold, plenty of hot water, comfortable bed... All the makings of a good hotel stay. Until I tried the WiFi. I attempted to login to my phone but it just kept timing out, failing to retrieve my IP address. I then attempted to login on my computer. After attempting to connect for about 5 min, the login screen finally loaded. I logged on and started to make dinner while I watch a TV show on Hulu (something I've done at any other cheap hotel that I've stayed at for work and had no problems with - Quality Inn, Days Inn, La Quinta, Econolodge, Super 8, Best Western, etc).
I cannot get a video to play, even changing the settings to low quality. I call the front desk and explain what I'm experiencing and they say "no, you should definitely be able to just watch a video on the basic internet connection." I do a speed test, and it's.32 Mb/s (REALLY slow). I call Guest-tek. They have me run the basic tests (restart your PC, check the up address, run the speed test again a few times). Even at the best speed test of .74 Mb/s, he still says to me that "it's too slow, I'm gonna call you back in 10 min after I try to fix some things."
He calls back 25 min later (mind you, by this time it's 11 pm), and tells me that's the normal speed and then has the AUDACITY, to try and sell me the high speed internet... So I remind him, "no no no, you just told me that it was too slow and you were going to fix it. It is not normal." So he now says, "well let me try something else to fix it and I'll call you back. I'm sorry, I thought you just said that it was the normal speed? What is there to fix then?"
So I kindly clarified for him that what actually happened was, after he couldn't figure how to fix it after 25 min, he decided to call me back and LIE to me, and try and convince me that it was normal, though it's not. So now I'm going to bed at almost midnight after working on the hotel's wifi for about 3 hours, after my 13 hour shift. And it's still not even fixed, yeah. I can't say I'll be coming back. It takes 1 bad egg.

Due to pending tropical storm and at the advice of Tampa's mayor, our trip to Tampa was cancelled. Contacted Extended Stay America at Spruce Street location, they refuse to cancel my reservation claiming that I paid for the room in advance and their policy does not allow for refunds. Contacted guest relations and was told likewise by Alexandria. I requested that I be given a credit to use at another location since they're unable to refund me my money and I'm unable to travel to Tampa due to a storm; again the reply was sorry, that's not their policy. So I've been jilted out of $231.82 for 3 nights stay that I cannot use due to mother nature and they're unwilling to accommodate me at another location.
Extended Stay America Company Profile
Company Name:

Extended Stay America

Website:

http://www.extendedstayamerica.com/