Consumer Complaints and Reviews

Reserved car a week before pick up for my daughter whose car was being repaired. Agent informed me of the requirements needed for rental with debit card. Upon arriving the following Monday to pick up the rental with required papers, all of a sudden the rules changed and they would not rent the car to my daughter. I was told they were very rude to my daughter. After personally calling them I was informed the person I talked to when reserving the car gave me the wrong information, leaving my daughter stuck with no car. I will never rent a car from these people again.

Booked a car and on day of reservation drove an hour one way to pick it up so we could drive to see our daughter in hospital and were told there were no cars available. We were told that there were no cars available in all of north Florida. Called customer service and were told "it's like the guy who got kicked off the plane on the news"?! We were shocked and will never use Enterprise again.

I have rented cars with Enterprise before. I just used my debit and my cellphone bill. Now their policy that you have to have a major credit card or a debit and a utility house line or gas bill. Cannot be a cellphone bill anymore. I only needed a car to drive to take me for a test that would get me more wealth so I could own my own house and my car was not doing good so I decided not to cancel my test for the third time. I had to cancel test before. Like I said before I did rent from there before with just a cellphone bill and my debit. My debit has 3000 dollars on it more than major credit card does. They told me before that all I had have was 400 in there. It does not seem to make any sense.

This not a question as much as it is a complaint for the worst service I have had with Enterprise 12 June 2017. I was at the GEICO auto adjuster and the Enterprise company of North Tenth street came to deliver a car that was dirty and required safety maintenance. The company representative who delivered the car was disrespectful and patronized me, talking to me like was some sort of his minor. I felt offended by his responses to my questions. He was not at all customer friendly and it seemed like he did not want to be there in this situation. Either way this individual was rude.
Not only was he rude he brought a car that required safety issue maintenance such as a headlight bulb cracked out, trash and debris in the engine compartment, dirty on the inside front and back, it had dings and tar spots on the exterior, it smelled like sweat impregnated in the vehicle. After I asked the rep is this is the best they could do he replied blatantly "well if you want to change it you will have to be there between five and six you gonna be there," in a tone of voice you speak to your child with. I was angry about the whole dealing with Enterprise. I did tell him that this is the worst service I have ever received from them.

I just had one of the worst customer service experience ever while renting a car. GEICO rented a car for me while they repaired mine. Mari the Enterprise Rep. was not interested in my opinion. She wanted to get me out of there quick. I had a bad experience on a Dodge car. I told Mari that I did not want a Dodge. She did not care. WOW!!! I was polite and professional but that does not get you anywhere now. Now you have to be as assertive as possible to get anything done.
How do I know I can trust these reviews about Enterprise Rent A Car?
794,387 reviews on ConsumerAffairs are verified.
We require contact information to ensure our reviewers are real.
We use intelligent software that helps us maintain the integrity of reviews.
Our moderators read all reviews to verify quality and helpfulness.
For more information about reviews on ConsumerAffairs.com please visit our FAQ.

If I could give this corporation a zero or less I would. They are thieves and con artist and will rob you blind. They will tell you it's a midsize car and give you a small vehicle, charge your account and card unauthorized, while not honoring their Enterprise plus membership. I've seen several people including myself become angry while they came up with any excuse in the book to look for - all nonsense, and illegal. They give kickbacks to insurance companies in order to have ins. companies suggest them. I suggest as an educated consumer do not go to Alamo or National because Enterprise owns that as well. I wish someone had warned me like I am doing for you, or that I was smart enough to come on ConsumerAffairs first.

Unless you have no choice, avoid Enterprise, especially if it's a one-way rental. I should have listened to my friend but what happened to him (in the USA) also happened to us (in the UK). When you pick the car up they do a walk around explaining that only body damage larger than their "bulls-eye" target they show you matters. There were a few minor scratches around the rear hatch area ("No worries, that's normal", I was told). The automatic hatch was sticking but usable, so we opted to just keep the car to save time. Again, "No problem", I was told. But it was not noted on the condition report which I assumed was fine because it was a mechanical issue.
Upon return (to another location from pick-up, which I suspect is part of the problem), I told them about the faulty hatch, and upon inspection they also found a small scratch on the side of the vehicle. Again, I was reassured that neither would be an issue but they "...just had to be noted as it's not our car". But two days later I received an email with a claim demand for vehicle damage from the pick-up location. This was followed up with a damage report itemizing the repairs needed and associated costs (essentially an appraiser report). It included costs for the scratch, rear hatch repair and work on the bumper! This essentially doubled the cost of the rental (though I intend to claim through an insurance policy). I objected but to no avail - this is clearly a business strategy.
If you do not take their (expensive) insurance, these guys are looking for any reason to claim against YOUR insurance. They are using that claim to either bolster their bottom line (my bet is that they just collect and don't actually repair anything), or to fix all the "fair wear and tear" issues you'd expect a rental car to encounter. They may be a little less expensive than the more professional companies like Avis or Hertz, but at least those guys accept that rental cars are never perfect! Next time I'll stick with a name I trust.

Horrible people, rude and disrespectful. Imran (manager) and Tiffany were unhelpful. When I brought up my confirmation they stated they could not rent it. When asked to see confirmation email I did and showed them and was told I was not showing them the full email. ENTERPRISE needs to get their act together. I was traveling with 4 children youngest 4 at close to 1130 pm. They were so unhelpful. I normally do rent from Enterprise but after this experience I will have to think good and hard. They also had us wait in the cold night for a ride since they were in a rush to close. Only one worker... Sorry I did not get her name. Made an effort to help find another rental for me.

I was looking to rent a large SUV or van to transport students for a summer program in town. I work for a non-profit agency. Everybody I spoke to with Enterprise has been nothing but rude and arrogant and could care less if I was helped or not. I will take my business elsewhere and not deal with these jerks. I work for a non-profit agency and they refused to give me information on how to set up a corporate account. They also refused to accept a PO and basically refused to work with me. I made vehicle reservations elsewhere, with a company that gave me a cheaper rate!!!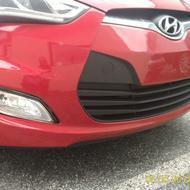 I rented a car from May 31, 2017 to June 5, 2017. When I returned the car, Ms. **, Assistant Rental Branch Manager of Enterprise Branch 1791 at 1236 Washington Ave, Philadelphia told me that the car was not returned in the original condition due to a misalignment of the front passenger fog light and a scuff on the fender. I did not see any scratch. She put a claim to my insurance policy and deduct an additional $500 from my credit card for the damage reimbursement deductible regardless of how much does it cost to fix the car. I took a picture of the fog light and the light seem loosen. What is my option? Thank you.

Well I have been a loyal customer with this company for about one and a half years and the location off of Buddy Holly just got a whole new crew about approx 4 months ago. Steven (**: (insider)) the new manager we didn't really get along, bumped heads a lot and of course myself being a very angry lady just wanted to be in and out, get my rental and be gone. Well this particular Friday I was in a very bad mood, very busy and of course when I went in to get my rental well it wasn't there. This made me more angry and no matter how they tried to pacify me the more angry I got, so by the time Steven the manager came back from getting me a car from one of the other dealerships well, you could call me the angry ** woman I was enraged... so I am yelling at him in front of customers, his crew. I was just mad so he asked me to go with him to his office and he shut the door and sat down with a smile.
Oh my gosh what did he have to smile about. That's when I really let him have it and to tell you the truth, there really was not a reason for him to shut the door. I was LOUD. DIDN'T CARE. I WAS DONE, SO SINCE HE WAS THE MANAGER HE WAS GOING TO KNOW AND FEEL ME... well the craziest thing happened to me at this point. I am screaming, yelling and for some reason this man did not lose his composure. He sat quietly and listened to me and let me get thru my rant and this is the craziest part of all, instead of calling the police taking me home any of that he got on the phone and got me the very best rental he could get me... a 2017 Dodge Journey. I swear my trip was the most comfortable, safest trip that I have had in a long long time and to top it off I had to wait for about 30 minutes but this man never raised his voice. Stayed professional the whole time showed me the vehicle and even tried to show me how to work the system.
Told me there was no hard feelings on his part towards me and even shook my hand and told me to have a nice trip and safe return... this has never ever happened to me. I feel this manager and his crew deserve some type of AWARD ACCREDITATIONS, RAISE, EXTRA PAID VACATION, SOMETHING because not one time did this crew not stay professional. It was so amazing to me because I was not expecting that result... I know for a fact that I could not of been put in that situation if I had to deal with myself I would of quit... so to this manager and team I severely apologize that I was in a bad mood, that I could not control my temper that I put y'all thru that. I do feel very ashamed for my actions. Just please the best that you can please keep up the good work.
My weekend was amazing and it went that way because you all gave me A LOT of empathy and you all really knew how to connect and give compassion to this angry ** woman and for this I THANK Y'ALL SO MUCH!!!! Just from this experience I would recommend Enterprise Rent A Car to the world. Good job. You have changed the way I feel about renting cars.

I completed a reservation online for a friend. We went down to pick up the car at the time noted on the online reservation. When we arrived the front desk person, Jenna **, Branch Manager, was very rude at the beginning of the conversation and combative. We informed her about our reservation and she immediately stated that she had no cars, then when she checked, she stated, "You just made the reservation." I informed her that the website did not specify that no cars were available. Then she questioned the debit card issue and went as far as to state, "We don't take credit cards" and begin to elaborate about the other rental companies at the airport that does not take debit cards also. As I informed her, the website did not give us that information.
All I can say is that she was rude, absolutely not customer friendly. If the branch manager has such horrible customer service skills, I am afraid to connect with the employees that work under her leadership. I finally called one of the other Enterprise Rental locations (North Prospect) and talked to Brianna. It was totally the opposite of my experience at the airport. She was very friendly and helpful. She offered to assist and was willing to try to transfer the reservation from the airport location to her located, but then found out that Jenna had cancelled his reservation. Of course, we had no idea. REALLY. We were able to make a reservation at the North Prospect location. I will never go to the airport location again.

I rented a car at Louis Armstrong airport in New Orleans. This was at midnight June 1, 2017. I was walked around the car with the guy giving out the cars. I did not see any damages to the door nor windows as to what he said they look for. I go to return the car in New Iberia Louisiana and the manager takes me outside and says, "This car is damaged." I said, "What?" He said, "Look at the front and back. You put white out on the damages to cover them up." "Needless to say I did not damage the car sir." He also tells me give him 500 for the deductible. I said I don't have that and I did not damage this car.
I disputed the damages and they called my insurance and filed a claim. THIS REALLY SUCKS BECAUSE I AM A HONEST CUSTOMER AND DID NOT DAMAGE THIS! I don't even own white out/correction fluid. Insurance is already expensive in Louisiana. I drive safe. I just needed a ride home from an out of country stay. I hate Enterprise. And I will never rent a car again.

I'm going to make this short: Made a reservation days in advance, no show for pickup on rental day despite my call to confirm and their reply they were on their way. Called late that afternoon, said they had no cars. Missed all my appointments that day. It was really important. I have three children and my car was totaled at the time. Spent the next couple days waiting for a car. Would've moved on from there except there wasn't any other options in this city.
Finally got a rental and got charged for 2 days, a mistake one of the employees made. I've been calling for a month now trying to get it squared away. They keep saying it's refunded but in all actuality nothing has been done! They simply do not put customers first, just money, and they'll tell you one thing but do something completely different. I deserve a refund of the overcharge, and would like a free rental for the hassle, but you simply cannot count on anything with this company. COMPLETELY UNRELIABLE & DISHONEST.

It is virtually impossible to have an Enterprise Rent-a-Car employee in the UK collect a customer at her/his address and drive him to the office where (s)he would collect a pre-booked car. This is a mandatory part of the service Enterprise has given me in few other countries. I have just reserved a car for tomorrow with Enterprise London, having had great experience with this company in the US, Ireland, etc. England is a different story. I booked a car for 9 am tomorrow, with the pick up from my flat, which is less than 3 miles from their office. They quickly called back to say that I could only be picked up and taken to the office at 10 am!
When I asked to be picked up earlier, if they are busy around 9 am and as I did not mind setting off even at 8.30, they said they only collect customers on the hour! My next proposal was for them to come to my flat at 8 am (which is when their office is opened) and they said that it is not 'convenient' for an employee to collect me at 8 am and then drive me to the office, just before the starting time! All in all, I'll have to drag my two elderly guests tomorrow to the Enterprise office near me by using two different busses because Enterprise UK would not spare an employee to come and collect us - and it would take them less than 15 minutes to this!!! All of you outside the UK, be mindful of this when thinking of renting a car from this company when in England.

The Superstition Springs location in Mesa, AZ is always a frustrating experience for me. I have had to deal with them three times and each time it's been horrible. They leave early leaving customers without their RESERVED cars, their customer service is just... well they are just rude. I knocked on the door because I saw the associate sitting there at her desk BEFORE closing and she just ignored me but I had a reservation. When I called the 1-866 number the rep told me to either "Go to the airport with a credit card or go somewhere else". "I ask is that the best solution you have for me" and he said "Yeah".
Whenever they send me to this location I dread it and each time the feeling is merited. While I was sitting outside in the heat trying to figure out what to do because I do not have a credit card, an associate walked out from the back of the building and got in his car and sat there until we left. This is not good customer service. They may think I am just one person, oh well so we didn't rent that car out for two days. We'll make it up tomorrow but I am on a mission to get the word out about that location. Three times is two too many!

This was my first experience on renting a car. I went through reviews the day before renting a car and I was almost disappointed about the whole process even before picking up the car, but anyway I went to pick up the car at 5 a.m in the morning near Dulles Airport (DC area). It took like 2 minutes to do the paperwork. The car was brand new and spotless so I picked up the car, went on a trip and came back on the time when I was supposed to. It took them few minutes to check the car and do the paperworks and I was charged the exact amount I was told at the beginning. No surprises, No ripoff, No hard time. The staff were nice and friendly both at 5 in the morning and 11 at night. So I was happy with the whole experiment.

Rented vehicle through Priceline (airportrentalcars.com). Pickup was suppose to be Saturday at 2 pm at 1311 East Sunrise Blvd, Fort Lauderdale, FL 33304
Ft Lauderdale. Due to late flight arrival and necessity to drive almost 20 minutes to get to rental location, showed up at 2:58. Upon entering office (the door was held open for me by an Enterprise employee) was told they were closed (though it was not yet 3 PM). Then told since I did not arrive at 2 PM, my reservation was canceled. And was told they didn't have any more cars, (though there were at least 5 cars in the lot) come back tomorrow, can't guarantee same rate, etc.
Asked to speak to manager. He said he was the manager. Asked to speak to his boss. He said his boss was not available. After pushing issue he gave up **'s name, but said her phone number would just come to their office anyway - and since they were closed... Asked for HER boss. Manager said he wouldn't give it to me. Asked him to call the **'s boss then. He said no. At that point the guy who drove me to the office said, "C'mon, don't be an **". "You can't use language like that here!" We were told (though when I walked into the office the "f-word" was being thrown about liberally between the employees). So they told me to leave and not come back, even though it wasn't ME, the customer, who said it.
In order to not have a trespassing charge leveled against us, we went across the street to a shopping center parking lot and called Priceline, who were absolutely no help whatsoever. While in the parking lot we had direct line of sight on the Enterprise facility... and as the employees left, they each hopped into what appeared to be cars not "rented". Could be wrong. Perhaps each of them made huge salaries allowing them to own $40,000 late model vehicles and those were personal vehicles parked in front of the door, in the same area where others drove off in rental cars when we arrived. The only one who left without a vehicle that day was me, the paying customer but I will never again pay for another car from Enterprise, Alamo, or National... and will liberally share my experience on Facebook, Linked In, Yelp, etc.

We were given a rental because someone had hit our SUV, it was a Jeep, it had an odor in it. I finally decided to open the back hatch, there was dirty clothes in it including filthy underwear, there was junk throwed all over the back seat and rear of it. There was nothing wrong with the outside, they are saying that there's key scratches on outside. ** the Jeep was returned in better condition than when I received it. Enterprise is a rip-off.

My auto insurance company secured the rental after my vehicle was damaged. When returned, the not so nice agent did a walk around inspection. She stated there's a $75 fee if any pet hair is found inside their vehicle and showed me this is stated on the signed agreement; however, I was permitted to clean the car myself which is what I did. When I returned home, I examined my copy of the contract and that part was blacked out! What I signed (and they kept) was the whole contract and my copy did not have the same info! Misleading and corrupt in my opinion.
They know when the vehicle is returned after more than 30 consecutive days of use, there's bound to be something which qualifies as an additional charge. Plus, if it's nearing closing time, the customer will simply comply and walk away! The blacked out wordage is where they inform you of their "fees" and believe me, they have a fee for everything!!! But this, ridiculous, because the car was not spot free when I received it. Also, I only found ONE PERSON working there who was polite and genuinely friendly. I'll never use them again, they are underhanded and cheat consumers.

After a long absence I thought I would try Enterprise again, a mistake, it's back to Budget for me. There was a long wait for my car at the Portland airport. When I finally got through standing in line, the small car I had booked was not available. They substituted a large car that was no fun to drive or park in Portland traffic. Then I needed to add some days to my trip. To modify a reservation, expect a long hold but do it on the phone because can't be done online. Expect the usual "we are experiencing an unusually high call volume" (translation we are too greedy to hire enough people to do the job").
Don't waste your time trying to modify a reservation online--it does not work. The jaunty phone message says: "You can modify your reservation online, simply click on Modify My Reservation." "It's that easy!". Not only is it NOT "that easy", it is impossible. Clicking online on "Modify" doesn't do anything but take you back to the phone number for the "high call volume" message. You can expect to hear this infuriating message at least 30 times while on hold.

My car was hit sitting in my yard. The insurance rented me a car at Enterprise, and told me where to get estimate. Enterprise picked me up, I told them I did not rent cars so let me know if insurance stopped paying. A few days after they stopped, Enterprise called to say I should have it back 2 days before. Now I owe 166 dollars. The guy who told me he would contact me is no longer there. The manager says the insurance should pay, but there is nothing he can do because it has been sent to accounting. I already had to pay more than what insurance paid me to get my car fixed. This is just insult to injury.

I paid for my rental through Expedia and got the insurance as I was going on a business trip and it was required through my work. When I got to the rental agency in San Antonio, TX, shuttled from the airport, they said they had to scan my credit card but it would be a zero/no charge. It was 11:00 pm and I just wanted my car so I let them scan my credit card. I then went out to a dark parking lot where I was given the keys to the car and asked to sign/initial a handheld device. It was dark and I told the person I could not read it, what was he asking me to sign. He said "that your picking up your car". I did as I was told, he gave me a packet and I was on my way.
Five days later I drop off my car and they ask if I want my receipt. They charged me $197.00 for insurance, even though I had already paid through Expedia, and after I was told I wasn't going to be charged on my card. When I tried to dispute it they told me "I signed the contract". It was a total rip off and took advantaged of me. I called Expedia and all they were willing to do was refund the $60 I paid for insurance through them. I will never rent through them again and I don't recommend anyone else to either!

My experience with this company, especially the Hartsville SC location, has been absolutely HORRIBLE! The reps are rude, they never have a car when you need it, & everything they tell you is a lie. I had a bad experience after being in an accident right before Hurricane Matthew came through that left me & my 3 children without a vehicle. Just this morning I took my car in to be repaired where I was supposed to be picked up by Enterprise @ 10 am & they were a no show. That's right, people, Enterprise didn't show up! I sat there for 2 hours before I finally had to get my sister in law to pick me up. YOU HAVE BEEN WARNED!!! DO NOT RENT FROM THIS COMPANY!!!

My nephew rent a car, when went to pick up the car, the agent asked for the insurance. I tell him that he will use his American Express and this credit card has collision and damage insurance. The agent who was taken care of us said not, that he had to use the insurance of Enterprise. If not they could not rent the car. Literally he forced him to rent car with Enterprise insurance. My nephew rent the car because he need it. Days later I call another location and I ask about insurance and they tell me if I have insurance in car credit card, I don't have to take their insurance.
When we returned the car he forgot two bottles of vitamins, we went next day early morning to claim the vitamins and they said nothing was found. The car was clean. I ask the men that clean the cars there and he said he didn't clean that car. Where are the twos bottles of vitamins? I cannot believe they stolen two bottles of vitamins. The agent was very rude, the worst service I've had...

Walked to Enterprise at the Toronto Airport on May 22, 2017 around 16:00 to find the front line staff busy on his cell phone while I am waiting in line to be called for service! Then, he noticed it and called me, I started by greeting him and he seemed to be unhappy because I bothered him of what he was doing on his cell phone. However, I said, "Please let me explain you my needs so you may direct me to the best option you have to uncover my needs."
My request was basically that I needed to rent a Minivan, Dodge Grand Caravan to use it for personal and business usage "driving for Uber" until I get back my own vehicle that was temporary out of service. He quickly replied, "You cannot do that..." I said, "I have here a reply email from Uber that I can drive a rented car!" He started to read the email and suddenly said, "Our Dodge is very expensive and will cost you around $700 a week", then called next customer on line in very unprofessional and rude way!!
I was really shocked because of the way he called other customer while he did not complete my transaction. I said, "How can you call other customer while I am still talking to you!" He said, "You can book online!" Again, I was shocked and said, "Book online while I am here on the counter!" He said, "I cannot deal with it, I have to take another customer." I said, "And I have to get information about my request". Then he said, "OK, I am sold out!" I said, "This is the way to deal with a customer request, may I know your name." Quickly replied, "Rayan and I am the branch manager." I said, "What a poor branch manager and I am sorry to come here today, you do not see how many competitors beside you in the area. I am going to check another company and will escalate this experience to your head office for further action." I hope they take it serious for customer experience and company image.

Called to schedule a pickup for a vehicle on May 16, 2017 to be picked up today May 22, 2017 by lunch. I am two hours from home so I just dropped my car off at the shop to be fixed. When I scheduled the pickup I told them I would be using the vehicle for at least one week and that I had lost my home in February to a house fire; this meant that I had no current utility bills in my name for the past two and half months. The lady told me that was fine. Got there today and filled out the papers just to find out that they could not find my name in the computer for reservation. The lady proceed to start the rental process anyway. After taking pictures of my license she then asked for a utility bill. I informed her that I had already spoke to someone about that when I made the reservation. She then gets on the phone and call someone (I'm hearing the entire conversation).
She gets off the phone and tell me that they can't give me a car without a utility bill. I asked her, "Did she mentioned that I don't have one because I lost my home to fire and had discontinued everything?" She replied, "Yes" and I called her a lie and told her that I heard the entire conversation. She then states that they still couldn't do it without a bill and that was their policy. I told her then they need to reconsider their policy before they lose all of their business. Went down the road to one of their competitors and walked in the door and explained everything and was placed in a car at a cheaper value within 10 minutes or less. Guess what? USave just gained my rental business for now on. Enterprise in Philadelphia, MS will not get my business anymore.
Not to mentioned that the last time I tried to rent from Enterprise one year ago, they almost pulled the same thing. Different was I was four hours from house when I hit a deer in my car and was in need of a ride. They had me running from Meridian, MS to Philadelphia, MS to Jackson, MS trying to get a car because of a utility bill. When I got to Jackson I was asked for any of the stuff that the one in Philadelphia, Jackson nor Meridian was asking for. They have lost my business for good. It's sad how you can go somewhere else and be in and out within thirty minutes. Thanks to God for blessing someone else with understanding with a rental business.

While my car was in the shop due to a accident, my insurance company sent me to Enterprise, at 2233 Washington. One of their employees met me at the body shop, with a Jeep Cherokee, (His name was **) and I gave him my debit card for the 50.00 deposit. I told him I would prefer a truck. He told me he could get me a truck for the same price (1st Lie). He said he would call me and let me know... He never called (2nd Lie) so I tried to reach him. I left several messages, that they told me they would give him, he still never called me. Then I tried to get gas, and the gas door wouldn't open, so I took that vehicle back, and they gave me a smaller Jeep. I really needed a truck, I have a landscape Business, so I asked again for a truck and I would pay the difference that the insurance company didn't pay... rented the truck for 2 days. I brought the truck back. They didn't give me a receipt saying what I owed.
They said it would take a couple of days. (Why so Long) Finally I happened to check my bank account, and they had charge me 62.00 for the deposit, and a week later charge me again 42.00, so I went back and asked them, "Why was it 62.00?" I spoke with a young lady name **. She said she didn't know why so she did some figuring and determined I was overcharged by 49.00 anyway and that she would issue a refund. I told her she did a very good job and that I would give her a report (they never even gave me a survey form).
I waited a week still no refund, so I went back to Enterprise and asked one of the managers to help me. He said he couldn't find any record of where they owed me the refund, so I asked for the young lady who helped me before, and she happened to walk in, and, she said she does remember me, and that she had put the request on someone's desk to be approve... so she told me she would reissue it again, AND I STILL HAVEN'T RECEIVED IT!!! This all started March 23, 2017. This location has VERY VERY POOR CUSTOMER SERVICE... they lie to you to get you on your way, and when they lie, they are very courteous about doing so, I would like to know if anyone can help me getting this refund... How do I get a hold of the district manager.

I reserved a car with Orbitz, and paid a deposit, when I purchased my flight to Canada. When completing the paperwork at the Enterprise counter, I was told that the insurance for the car would be "around" $10.00 per day. However at the end of lease (34 days), the cost for said insurance was "around" $30.00/day making the cost of the insurance as much as the rental (around $950.00). Also I was never told that there was airport fees that would add an additional $300.00. Imagine my surprise when the cost turned out to be $2500.00 instead of the $900.00 I was expecting to pay.
The representatives at the counter could only credit my account for $400.00, and that was reluctantly done. I called Enterprise when I returned home to see if the main office could help me, but there seemed to be nothing they could, or would, do. In addition, the amount I paid to Orbitz for the car on the reservation has never been refunded by Enterprise. I will never use this company again. I should have read the reviews.

I've been renting from Enterprise since 2009 from 2 different locations and never once have I ever been involved in any accidents but that all changed on Dec 5, 2016. The experience since has made me NEVER want to deal with Elco Administrative Services again. Elco is a third party company Enterprise will claim however the state of secretary website will tell you differently. They hire to handle their accident claims process, and believe me when I say you DO NOT want to deal with this company. It's been months since my accident but the whole ordeal is still ongoing. I have been to court several times as a result of the initial accident. I received emails from Elco up until 1/24/17 and then nothing until 4/27/17.
Now I am being threatened verbally over the phone and in writing by Elco Administrative Services that they are going to take me to collections. They claim that they are owed money for damages paid out to the other party. Here's the thing... They didn't even contact me from 1/24/17 to 4/27/17 to keep me informed of anything going on with the case and then all of a sudden they want to tell me that I owe 3,050.11 for damages they paid out. I never was contacted before them agreeing to pay out any amount and have never been told what the damages were and whether or not they obtained independent estimates. I'm just supposed to take their word for it that the amount is what's owed. I never authorized them to settle on my behalf.
In this whole ordeal I learned that Enterprise Rent a Car is required by law to carry the state mandated amount of liability insurance which is to be provided when we accept insurance coverage from Enterprise. Yet I am being held responsible for damages. I have been unsuccessful in working with Elco or in having Enterprise handle this ordeal and I am now having to go to small claims on this issue. I've also had to file complaints with multiple companies regarding this matter. To make matters worse... My grandma died on Feb 4, 2017 and so I am also having to grieve her death while dealing with this whole ordeal.
It's ridiculous. It's like a nightmare that you just can't seem to wake up from. I shouldn't be having to go through any of this, and trust me it has made me NOT want to deal with Enterprise Rent a Car ever again. That's sad because I used to love renting from them, but I think I'm going to have to look for another rental car company.

Lauren FixAuto & Finance Contributing Editor
Lauren Fix, also called The Car Coach, is an automotive and auto finance expert. Her understanding of vehicles has made her the "go to" person on TV, radio, print media and the Internet. She has authored multiple books and writes a column for several outlets, including Parade Magazine, NewsMax and Car Coach Reports. She is a regular guest on major news and morning shows, discussing the latest updates on cars and car financing that will help drivers make smart decisions when buying, maintaining and financing cars. More about Lauren→

Founded in 1957, Enterprise has more than 7,000 locations across Europe and North America.
Free customer pickup: While it has locations at most airports, Enterprise also offers to pick up its rental car customers at no extra charge, saving renters the cost of cabs or shuttle services.
Online reservations: Book a rental car online in just a few minutes using the interactive form on the Enterprise website or app. Automatically generated confirmations make it easy to verify and alter reservations any time Enterprise is open.
Business rental program: Businesses can offer employee discounts or negotiate flat-rate costs through the Enterprise Business Rental Program. Enterprise helps employers save on reimbursement with a quick calculator to determine the expenses of reimbursement versus rental costs.
Long-term rentals: The Month-or-More Rental plan is an option for temporary reassignments or while waiting for an employee vehicle.
Many makes and models: Enterprise offers more than two-dozen categories of vehicles, including everything from economy cars to 15-passenger vans.
Discounts: Weekend specials, a points program and email offers can lower your rental costs.
Car and Ride Sharing: Mint Cars On-Demand is a convenient program that is needed for short-term rentals of a variety of vehicles 24/7. Enterprise Rideshare connects groups of five or more riders wanting to save time and money while reducing stress on the way to work. Riders can choose how to get to their destination in a newer van, crossover or SUV.
Best for Vacationers, business travelers, event planners, temporary workers, those with cars in repair, those who want a wide selection of vehicles and those who don't own cars.
Enterprise Rent A Car Company Profile
Company Name:

Enterprise Rent A Car

Year Founded:

1957

Address:

600 Corporate Park Dr

City:

St. Louis

State/Province:

MO

Postal Code:

63105

Country:

United States

Website:

https://www.enterprise.com/en/home.html