Consumer Complaints & Reviews

This company is very dishonest of being an E.O.E. I enjoyed renting from them over 10 years. I figured I get a second part time job working for them and my experience has been horrible. Do not go with this company. Very disappointed. Warren ** is not management material. Enterprise needs to be more on top of things especially those they appoint as their management. I am happy I didn't get a job here. If this is how this company is being runned thats why theyre a 1 star rating so sad.

Enterprise has recently and unfairly accused my husband of doing thousands of dollars worth of damage to his rental car. There was no damage to the car when he dropped it off to be picked up by an Enterprise employee. Interestingly enough, Enterprise does not record the names of the people that transport cars... Could it be that this nameless person damaged the car? Or is this a scam supported by the entire office of Enterprise.
Good luck trying to get in touch with this company. They have been exceptionally talented at avoiding phone calls and not returning emails. When I finally talked to a person, he told me that the questions that I was asking were not relevant - like who transferred the car and who identified the damages and who did the initial inspection? He also has yet to Email me the documents that I asked to see. He gave me the most helpful advice of contacting my insurance company... No, I will be contacting my attorney instead. If you are ever thinking of using Enterprise, I would emphatically urge you to reconsider. If you go ahead with them, then keep copies of all paperwork and record all inspections. Help me challenge this prime representative of corporate greed.

I made a reservation with Enterprise for a car rental for Friday, May 6, 2016 through Monday, May 9, 2016 in Columbus, Ohio. On Monday, May 9, 2016, I had a flight at Rickenbacker Airport and learned that the Enterprise location does not offer shuttle services. In order to return the car, I was told that I could drop the car off at the airport. The Enterprise representative told me where to park the car at the airport, to leave the keys at the ticket counter, and to call him back with the name of the person with whom I left the keys. I followed these procedures EXACTLY as I was told by the Enterprise representative, was assured that was all I needed to do, and I left Ohio. I did not know there were any issues until ONE MONTH LATER, after the car was returned, I was contacted because Enterprise failed to retrieve the car from the location they told me to leave it.
Due to failures on their end (failure to retrieve the car on the date it was returned as instructed, failure to track their inventory for 30 days, and failure to follow-up with me in a timely manner), I am being charged for having the rental car for the entire month after it was already returned according to their procedure. Additionally, I am told that damage occurred to the car after I dropped it off and I am being charged for this damage too. I followed the procedures provided to me by their representative(s) and it is completely absurd that I would be faulted and charged for the failures in their policies and procedures, despite following exactly what I was told by their representative.

My neighbor backed into my car in my driveway on 6/28/2016 and I obtained her insurance provider and proceeded to get the estimate on repairs as her insurance requested. The insurance stated that they did provide a rent a car while my car was in the shop. They stated that they used Enterprise, an established rental company for the repair shop. On the day assigned for repairs, 7/12/16, the rental car showed up 6 hours later than they promised for the rental, rushed through the signing over part, but NOT before obtaining a credit card number from me for $50.00 for any damages that may occur during the time I had the car. I was also advised that that day did not count on the rental because of the late delivery.
After returning the car, (cleaner and with more gas than I received) and waiting two days, I called to see when my $50.00 would be refunded, since no damages occurred. I was then informed that I had signed for the $16.75 per day additional insurance, and that I actually still owed Enterprise additional money. I stated that I was not aware that I had opted for the insurance. It was NOT mentioned during the delivery. It was confirmed that Liberty Mutual would be paying for the car expenses. I am a widower on VERY limited Social security income, and the accident was totally not my fault.
Now I have a credit card bill that I have to figure out how to get paid, for a rental that sat in the garage 95% of the time while my car was being repaired. I wrote to the regional Enterprise rep. but received no reply at all. I feel that the local Enterprise rep. saw that I was a senior and a female and took advantage of the situation and added on the additional insurance, intentionally. It was never mentioned. The car repair establishment was great but Enterprise definitely took advantage of a senior citizen. I and my family have used Enterprise in the past for our own rentals, but NEVER AGAIN, even if the rate is cheaper. I strongly do NOT recommend anyone to use Enterprise, but if you do have to use Enterprise Car Rental, triple check your paperwork before signing.

I cannot believe how accommodating they are and how many locations they have compared to all other companies. Instead of renting a car in the airport at Jacksonville and then driving it to Pensacola Florida 45 minutes to where I needed to go, I found an Enterprise location right in Brewton Alabama. And the price was also better than any of the competitors. THANKS.
How do I know I can trust these reviews about Enterprise Rent A Car?
554,286 reviews on ConsumerAffairs are verified.
We require contact information to ensure our reviewers are real.
We use intelligent software that helps us maintain the integrity of reviews.
Our moderators read all reviews to verify quality and helpfulness.
For more information about reviews on ConsumerAffairs.com please visit our FAQ.

I had to wait 40 minutes at my car repair shop before being picked up and ended up being very late for work. I used this service twice last year and not only they were reasonably on time but they never indicated that they don't guarantee to pick you up on time (as they do in Corvallis) but that they give clients a 30 minute window of time for the pick up. They may remember to say that to some customers, but they never did mention that to me. In any event, they arrived 40 rather than 30 minutes late. Then, they took me to their office, where the situation was rather crowded and chaotic, and took an additional 25 minutes to give me a car. In fact, they had no idea what car I was going to get and said that most of them were already allocated. It seemed that they did not have a car for me. Last minute they pulled an SUV and they gave me that as last resort.
I have been renting from the Corvallis branch for 14 years and seldom have any problems and their customer service is top notch. I think that both the Lloyd Center branch as well as the one at the Portland International Airport need new management, because the service at both of them is some of the worst I have ever experience with a car rental company in the US.

I rented a car from Enterprise at the Charles de Gaulle Airport in Paris. The car was dirty and completely unprepared for me. When I returned the vehicle, the check-in person said the car was damaged and pulled out the bottom plastic molding near the wheel-well. There was no damage to the vehicle until she pulled on the piece of plastic. Of course, I argued she had caused the damage, but she denied it. I couldn't fight it as I had to catch my international flight. Enterprise later charged me an extra 450 Euros for the damage.
I tried contacting Enterprise in Paris through the provided email address many times. They never even acknowledged my emails. I contacted the company's North American group several times with not even an acknowledgement. I finally was able to reach a supervisor who took my complaint and said the company would follow up with me. Never heard anything back.
So... be VERY CAREFUL. By their refusal to even answer any emails or return calls, I am extremely suspicious of their activities and would not surprise me if this is systematic. My advice is to cancel any rental you have with these people. If you have an upcoming rental and can't get out of it, make SURE to videotape the entire checkout and checking. It is the only thing that will save you in case you experience the same thing I did. The entire experience has me completely distrusting car rental companies, and I am considering taking this further up the chain for an investigation into their practices. Stay away from Enterprise at Charles de Gaulle.

I rented a car last Sunday and it cost 41.00. Today 7/22/16 I am renting the same car on a Tuesday and it is costing me 66.00. I called and spoke to a lady and was given some mumbo jumbo that she could not explain. I have rented cars in the past and never did it cost me this much especially on a weekday and not a holiday. I would think due to my record in the past I could get a cheaper car. This is just too much for a weekday. I'm going to rent it anyway only because of a wedding, otherwise I would cancel. This will be the last time I rent with Enterprise (Enterprise - Auto Vista Dr., Palmdale, CA).

I have rented two vehicles from Dulles Enterprise. Both were damaged. One SUV, one full sized car. Both times Enterprise attempted to charge me for the damage upon return. On pickup, they have you inspect the car under a canopy which makes it hard to see damage. On drop off, they inspect the car in the sun. Both times I almost missed the damage because it was under the canopy. Fortunately, the brake lights of the car parked in front of/next to me went on which revealed fairly substantial damage which I did not see under the canopy without the brake lights. When you point out the damage, the agent says "I'm only looking for damage larger than a dollar bill" and then ignores the damage and does not document the damage for a ticket. When you return, the return agent pulls up your receipt and show you the "Vehicle Condition" box which says "No Damage Documented".
The full sized car I rented this time had 37,000 miles on it. There was a lot of minor damage to it. Because the same thing happened to me twice, I would classify it as a scam. It is intentional. Further, I booked my reservation through Kayak. It said it was an "on-airport" rental. I specifically check this because I have been burned a couple times. When I got to Enterprise, they showed me the reservation was for downtown DC. So they upcharged me from $260 to $410 for the same car. I will not use Dulles Enterprise again.

I was renting a car for an extended period of time as a result of repairs to my own personal car. The DFW metroplex had recently been hit with bad storms, hail, etc. I couldn't locate a local repair shop in our area so I located one in Sherman, TX, about 30 miles from the area I live in. I called the Enterprise location in Sherman, TX and gave them a time I would be there to pick up a car. I was even late (an hour but I called them) in getting to the area due to some work constraints. When I done dropping off my car at the dealership's auto body shop, located a mile from the Enterprise office, the body shop service rep called for my pick-up and was told by the Enterprise rep that they were too busy to pick me up, hence the dealership rep drove me there and dropped me off. About 30-40 minutes later I asked if they could please speed things up so I could make it back to my office that afternoon on time for an appointment.
They offered two cars. I chose the one that obviously was not cleaned (loosely using this term) and it was wet when I got in and so I did not check the interior right away except for the driver's mat, covered in grass, which I shook out. After I came to the first stop where I could glance in the back seat, I was nearly gagging at the site of food refuse bags, food stains, and so much grass and dirt. I was compelled to nearly throw up. I drove back to my office 30 miles from the Enterprise locale and immediately called them to report the dirty vehicle. Long story short, it's 24 hours later & someone has finally (after over 12 phone calls) picked up the car at my office and is cleaning it, then returning it. Needless to say, this is the LAST time I ever rent from this car rental company ever again... I MEAN EVER!

I was getting a rental because the shop I was at was gonna repair my car. So they had me waiting for almost 30 minutes for my rental when they said they will be there soon. They told me that they got me "free gas" for waiting so long, but my tank wasn't even full or close to full. I mean it was more than half, but to say "free gas" for waiting for over 30 minutes, I would expect at least close to full gas.
Then, when they got me to the rental, the worker was rushing everything. Mind you - this is my first time renting a vehicle, so I wasn't so sure of how everything goes. They got in the driver seat, turned on the car, they ran through the basics on the controls of the interior - under a minute. Then they said when the tank is at 1/4, bring it back to the shop. I'm like, "What?" SO confusing. I asked what they meant, and they just repeated what they just said. -.- I asked them how long can I have the rental for, and they said "As long as I need it", and I'm like, "But you just said to bring my rental back at 1/4 tank..." I was so frustrated because the worker was being so vague and it seemed like they wanted to find shortcuts so they can charge me for me making a little mistake.
Then, the worker said "Now, let's take a look at the car." We took a look at the car for less than 30 seconds, and they hand me a paper to sign. I signed where I had to, and was ready to leave. When I got to my destination, I noticed there were some scratches on my car (wheels and front bumper). I felt so stupid because I did not keep in mind that there were gonna be damages before driving off (this was my first ever rental). I look back and realized that the worker was also being so vague and just wanted me done, so I felt angst towards them as well.
I look at the copy of the paper that I was handed and on the paper it said that there were "no damages". I did NOT check the box that there were no damages. This worker did NOT even say that we were inspecting the car for damages, they just said "Now, let's take a look at the car." I thought we were just checking it out. Who says Lets check the car out, and would actually mean inspect the car? - NO ONE says that.
I realized then, that this worker was mean and pushy - even though their attitude didn't show it. My overall thoughts on this company is they are liars and will do anything to charge for anything. Also, they didn't even give me a selection of what car I wanted. This was my first time. I now know what to do when I ever get a rental again, but this experience has gotten me very stressed and annoyed because I already have my car accident that I have to deal with - which came with other problems. I do NOT recommend Enterprise. If you ever have to choose this company I would suggest you to be 3 steps ahead of them because they will try to take the most of your money. Make sure that you report ALL of the damages on the vehicle and ask ALL of the questions you need to know before you leave that parking lot.

I have been renting vehicles from Enterprise for several years. Last Friday we needed a fifteen sitter van because we needed more room to transport family to and from the funeral that we had on Saturday. We finished on time and dropped the vehicle back on Sunday morning and put the keys in drop box. We had it cleaned. I left them my credit car details to charge when they closed account on Monday. Good thing I did, the bill was literally doubled! When I asked why was that? I was told 1) 3 day charges. 2) $150.00 for detailing because the car was smelling of smoke and there were specs and spots all over.
Seriously? If we would have know the vehicle needed to be sparkling clean we could have taken it for detailing ourselves for much less. When I told him we only rented the car for two days, he said, "Oh sorry let me update". Well, I am sorry for the smoking in the car, we were dealing with a lot of stress burying a young member of our family. We cleaned the car thoroughly. It was not new when we got it, the expectation was to return it new looking. To me we got ripped off and they made some quick money but they have lost a repeat customer. That is no way to treat a long standing customer. I have the receipt on my drive and I can email if you send me your email.

Complaint against Mr. Josh ** station Culpeper, zip code 22701. This is second time he misbehave with me. First time, when I booked a car he shows me high rates, that is the I did not rent a car from Enterprise for long weekend. Today I want to book a car for weekend Saturday, Sunday, Monday. He did not respond me in a professional manner, he keep saying me he is busy and he will return my call. I waited for three hours. He never return my call. This the way you all have lost my business and I have ruin my day. No Star. Zero.

Arranged for a rental online at the local airport an hour and a half in advance of my intended pickup time. Upon arrival, I was told that vehicles would not be available until 2 hours later and they would not upgrade me to a larger vehicle. I was not offered a downgrade or to pick up at a different location. 2 hours later, the vehicle was ready, however I was told that in order to use a debit card I needed to present 2 different utilities bills or a pay stub along with my ID. I do not typically carry any of these items with me on my person. ON top of that I was told that with debit I would need to leave a $200 deposit. This was truly the most inconvenient experience of my life and will not recommend Enterprise to anyone nor will I ever attempt to use them again.

On 07/14/2016 I had a reservation, same reservation I did a month and a half ago, where my mom paid with her credit card and I was the driver because she doesn't have a license but I do, so we sign the agreement. Four days later came back, return the rental, and everything came up as plan. On 07/14/2016 I made a reservation and because ENTERPRISE advertise that they will pick you up, and due to the reason that I'm mobility impaired I decided to call. Big waste of time. First of all whoever answer the call who identify himself as the manager was very unprofessional because when we gave the address to our home he kept saying "what was that? What? What was that?" It lasted like 10-15 minutes like that, so I hang up and decided to go walking. Big mistake, due to the medications I take I almost had a heat stroke.
When we Got to the office, I know they got the picture that I wasn't feeling well and that I'm mobility impaired, so I was approached by a ** guy behind the counter and I said I had a reservation. They looked for it in their system and indeed I had a reservation like last time because I'm a plus member. When was time to pay I asked if we can use my girlfriend/care provider's credit card and for me to be assigned the driver because my care provider doesn't have a driver's license and reason why I dont have a credit card is because my care provider is the one takes care of our finances because I can't manage my financial situation because of my conditions. He said "NO. That's against company policy", but we did that last time with my mom, so the manager said "oh that doesnt happen here on my watch" and I remember him being there last time so I told him that.
He started getting a little loud saying "no I dont think so." "So you do go against policy because you did last time, so which one is the difference. What's the deal, what's the procedure then. Look I need to rent a car to go to my uncle's burial. Please can you do the same when my mom was here." He goes "no we can do that on special occasions but not today." I was like "are you serious. You make me walk all the way here for this now thinking I'm getting a car which I did before. Now just because probably you dont like me I have to go back like this?". He said, "I dont know what to tell you. Go get a friend that gots a credit card with a license."
I was like "does it look like I can be going around looking for that? Look at me. I can barely stay still." So they started laughing on my face. He goes "look I can refuse service to anyone I want." I was speechless. "So that's it." "Yup" he said, and started laughing with the ** guy pointing at the door. I asked to talk to a manager. He yelled at me "I'm the manager." "And what's your name?" He then grabbed a business card and throw it at me. So his name is: BRENT **, and he's not the manager. He is the assistant manager. I asked him why he was laughing. I got no reply, so I said "this is discrimination, and unfair." He kept laughing even more waving me away.

I am writing this review due to the lack of competency of the staff at the Enterprise in Lewisville, TX. This past March, I rented a raggedy car from them that smelled like smoke. I called them to report it, the girl that answered the phone said she would make note and asked if I wanted to return it. I planned to only keep it for the week so I didn't. That same week we had a hail storm. I was turning the car in that Friday but I had to extend it. I called to extend, reported the hail damage. The same girl said she would make note. I asked her if there was anything I needed to do, she said no she would just make note of the damage. I kept the car for another week and again reported this the same damage and asked if there was anything I needed to do and I was told no, there was a note. I had to call and extend the car again due to my car being in the car repair shop.
At this point I asked the manager again about the damage. I was told there was nothing I needed to do but provide them a copy with the insurance that I had obtained when I rented it. I emailed a copy of the insurance (in which I had already provided at time of rental). I ended up extending the car rental another couple of weeks after speaking with them each time. When I returned the car almost a week after my last extension they inspected the vehicle stated that there was hail damage and a claim needed to be made and they would take care of it.
After a week, I then began receiving invoices for $3,000 for the damages. Insurance claim was made but denied due to Enterprise reporting the wrong date for the hail damage on the vehicle, not the date that I reported it. I was told that I was supposed to have brought the car in at that time for them to look at it. Again no one ever instructed me when I called to report the damage or the procedures that needed to take place. Because Enterprise had reported the wrong date to the insurance company my claim was denied. Now I am having to prove the date of the hail damage to have my claim re-evaluated. Enterprise takes no responsibility for their staff not reporting the correct date in which I reported the damage and that they failed to give me instructions on what I needed to do. I have not rented a car in 30 years so I was unaware of any of the procedures because I've never experienced having any damage to any rental cars.
The manager of the Enterprise did not even instruct me on what I needed to do when I spoke with him. All I was told was that they would take care of it. Again I am having to go through hoops to try to prove that the date that I reported the damage was covered by insurance on the car. Now, they are being nasty about the payment. I could have had my own estimates of the hail damage done if I had been instructed. But, they did not give me an opportunity to have the car looked at or anything they just kept telling me that they would take care of it. If this is the way their customer service and their claim specialist do people this is very wrong. I am trying to find others that have had similar experiences with this Enterprise and if they had to get an attorney to help them get their claims settled.

My husband was in an accident. The other driver's insurance paid for a rental at the local Enterprise. He went to pick up his car and they told him that he needed a credit card and they would not accept his business card. I went down and before I gave the clerk my card I told him I am not renting the car. He said No. They never asked for my ID and never charged my card.
2 days later my husband rear ends a car. He calls enterprise, they tow the rental to the lot. Give him a new car and take back his original rental slip. He drives off with a new car signed the new paper and they said everything was covered. A few days later he returns the car gets charged over $350.00 for 5 days with insurance coverage.
Enterprise later contacts my husband for his insurance information regarding the accident. They won't pay and claim that I rented the car and his license is on the rental but they now claim he wasn't allowed to drive. My insurance says that I was not allowed to drive because there is no driver's license for me on the paperwork. Needless to say they are ruining my credit and they disposed of the original rental that had his name and they placed my name on the rental, have a signature on the bottom that is not correct but yet they gave him two cars!

First let me start off by saying service is everything. The location at 6107 Memorial Drive Decatur GA is customer no service. My car went to the body shop 11:00. I called with a reservation number. I was told there were no cars available. That maybe the next day. Called next day no cars were available til after 5 o'clock pm. Called another location, they told me I was 7 miles away. Too far to pick me up. What kind of customer service is that??? Still no car.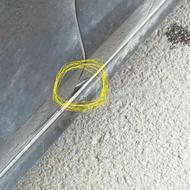 When I returned my rental car to Enterprise, it had been raining, so the car was dirty from backsplash on the highway. When I checked the car in, the agent asked me to wait until they washed the car so they could look for damage. I told the agent I thought this was odd because in all the years I have been renting cars, (and this was the 3rd one this month from this same location) I have never before been asked to wait to have a car washed when I turned it in and why would he say they are washing it specifically to look for damage?
I told him he was wasting his time because there was no damage but when they brought the car around after washing it, the agent walked around it, went to the passenger side, got down on his knee to look down the profile of the passenger side and then pointed out to me that there was a dent at the bottom of the passenger side door. I flipped out! My immediate response to him was that I had nothing to do with it and that someone knew it was there and told him to catch it when I brought it back, because he specifically told me to wait while he washed it so he could "look for damage" and then went right to it. I told him I thought they were setting me up to try to make me responsible. I told him it was quite odd that they made me wait while they washed the car and then coincidentally went right to this dent.
I also explained to the agent that this was a different car than the one I originally picked up from Enterprise earlier that week. The one I originally picked up, I drove for about an hour and the car started shaking and making noises. I pulled over and called the Enterprise location where I rented the car. I was told that I would need to find an Enterprise location closest to where I was pulled over and see if they had cars available. I found a car at a different Enterprise location and about 2 hours later, the other location gave me a car that had just been returned.
They asked me to wait while they did a quick servicing of the car and they would get me on my way. We started to do a quick walk around. I pointed out some scratches to the agent, and she said "don't worry about little stuff, we expect there to be some things on here and normal wear and tear." I did not finish a walk around, but got in the car. The agent apologized for the wait, gave me the keys and said "let's get you on your way." I didn't even look at the passenger side.
I believe the dent was already in the car and Enterprise is trying to put the responsibility on me. The agent told me when I turned in the car that I don't know what could've happened in a parking lot. In looking at this dent, it would be nearly impossible to make this dent without denting the area around it. I told the agent that it looked like someone opened the passenger door into something and I had not touched that door. The agent rudely told me it didn't matter what I thought because he was filing a report against my company's insurance, and someone would be in contact with me and my company.
This is the absolute worst case of customer service I have ever encountered! In the last 2 months, I have rented a car from this location 5 times! The agent at this location was NOT WILLING to help me find a replacement vehicle when I was having problems with the one I rented. He gave me phone numbers to other locations that I could call on my own and find one, but wasn't willing to look in the computer and see if he could find one for me. Better, I guess to just leave me stranded. But then when I returned the vehicle, I believe I was completely set up to be responsible for a dent that someone did not get the paperwork turned in for against someone else. It was just too coincidental that they would have to take the time to wash my car and look for damage 10 minutes before they close and then find a dent.
I would recommend to everyone I know to NEVER USE ENTERPRISE CAR RENTAL. They gave me TERRIBLE customer service and they certainly were not willing to help me when I needed it, let alone offer to pick me up. I definitely will be asking our travel department to start booking rental cars for the 70-plus members of our team who travel through a different company that is more trustworthy.

I rented a car for 3 hours to drive from my home to where my truck was left and stopped only one to get gas. I never left the car and when I dropped it off, the man at the counter and I went out and got the gas mileage and there was nothing wrong with the car. A week later I received a bill for over $1,000 for damages. I did not think I needed insurance since I just had it for 3 hours so now they are sending me bills for this damage that I did not make. When I rented the car, the lady went out with me and told me and measured the few damages already to the car along with a scratch on the hood and she used her round tool to measure it. I have always used Enterprise and referred many people to them but because of this scam I am never using them again and will write comments all over the place to complain about this scam.

First off let me say that I am not the type of person to make complaints online, but I have to stress how I am very unpleased with the customer service that was provided at this place. I went to the Enterprise - Downtown Richmond location 7/12/2016 located at 207 E.Main St. to rent on a car under the conditions that I had an extremely important business meeting at 8 a.m. on 7/13/16.
I was unaware of the policy requirements where you have to provide two forms of identification ex. Electric bill/Mortgage statement etc. to proceed with the process. I showed the manager several forms of identification which was not good enough. I finally just ran across the street to get a good reception on my cell phone, pleading with the manager to give me at the most 5 minutes to pull up the documentation. Needless to say it only took me 2 minutes, where I then ran back to the front door only for them to slam the door in my face and say that they were "sorry" and that they were closed.
The employees were not only very rude but very uncompassionate. Needless to say, I live 2 blocks away from the establishment and I will not only never return but I am also letting every single one of my colleagues know to never ever rent from Enterprise. I am also going to request that we have this company removed from our third-party vendor.

I had a pretty scary experience with the car I rented 6/24/16-6/30/16. We had a 2015 Toyota Camry, which I rented for safety reasons. My personal vehicle is an older, high mileage car. I rent cars for road trips, for they are safe vehicles to transport my family on vacations. However, this particular car gave us a big problem.
Everything was smooth sailing all the way to the beach, and the whole time we were there. However, the evening before departing our destination, I was headed to dinner and sunset dolphin watching with friends. When I approached the rental car, there was a flat tire on the front passenger side. I managed to get a neighbor to change the tire for the spare, which forced me to miss my date with friends. The very next morning was supposed to be our departure day. I made my way to Firestone, who my local Enterprise told me to go get the tire checked out. Unfortunately, upon arriving at Firestone, the technician used his tire tread measuring tool to check all of the tires on the car. The rear tires were good. However, BOTH front tires were (in the technicians term) "DEFECTIVE" and BOTH front tires would need to be replaced.
I know that everything turned out safely in the end, but thinking about traveling all of those hours, going in excess of 70 MPH the interstate and 3 mile bridges over the ocean on bald, "defective" tires with my youngest son just makes me very sick to my stomach! What auto shop do you use where a moron put new tires on the BACK of a car?? I may only be a female, but am I wrong in saying that even I know you don't keep bald, old tires on the front of any car!!! It is a DISGRACE!!! I had to be delayed sitting at Firestone, when I should've been on the road, SAFELY. We should've arrived back home at 3:00 PM, not 7:30 PM. I am just grateful that the tire was flat in the driveway and not on the interstate! Lucky for Enterprise!
I have tried contacting Enterprise several times via email to try to get some type of compensation for my troubles. Either some money back from when I paid them, or perhaps a free weekend or something like that. Unfortunately, they don't feel the need to contact me, or even care about what happened. So here I am making a bad review on these morons who don't know how to put tires on the car. Enterprise, I hope you are reading this. I will never rent from your company again. And now reading all of these other horrible reviews that I've read on this site, I don't know why I even considered getting another weekend from you. You have the worst reviews I've ever seen! Good luck and good riddance!

On June 18th, 2016, I arrived at Nice Airport to collect my confirmed booked car rental from Enterprise. As my flight arrived earlier than others joining me, I went to the counter to ask, if by any chance the car was ready early and I could process. I was told no, to come back at 4pm when we had booked the collection. Fine, understood, no issues.
At 4pm I went back to the desk as instructed, to be told that there was no car available at all. No apology and when I asked what on earth I was supposed to do, I was "invited" to try and find a car with one of their competitors. No offer of help, nothing. When I asked what they would do about it, he replied, "Nothing. We have no cars, not our problem." So there we were 7 people trying to find a car big enough at Nice Airport on the weekend of Euro 2016 - which proved impossible. While we were at the desks, at least three other families were turned away too, all of whom had booked larger vehicles. I would not have minded so much if they had told me when I was at the desk earlier, so I had more time to find a car, or even if they had said sorry, and offered us alternatives, or help. But just a smug smile and basically NOTHING.
Where I consider myself lucky is we had booked for payment on arrival (at a higher daily rate). So they did not have our money. The family next to us, with the same issue, had prepaid. They faced having to find another car, and paying for it, before any refund from Enterprise would go back to their cards. That is disgusting. It left them struggling to pay. At least we did not have that problem. We ended up having to take a smaller, yet more expensive car from another rental, the ONLY car we could find after 4 hours of searching (Thank you Europe Car. Your staff were amazing) and pay out hundreds of Euros for taxis for the additional people. We reached our holiday villa, several hours late, unable to buy supplies as all the shops were closed, and our first dinner in France, sadly ended up being McDonald's. Not the best start to a holiday!
So with a booking confirmed, for over 1,800 euros of car rental, no car, no service, rude staff and now, four weeks later, still actually trying to get a response from Enterprise. All I get is messages saying my complaint has been passed to someone else and they will respond. I don't hold out much hope of getting a response. Disgusting service and an expensive mistake. Will not use them again. Please take care if you do.

I went to reserve a car for my boyfriend since he needed a ride for a job orientation. I went to the Enterprise website and did all the preliminary work for the rental. I even stated that there were two drivers as it gives you the option of adding a driver for an additional $10. The total for two days came to $100.46. I made the reservation a week in advance. I even got a call two days before to confirm the reservation and a reminder email. So, on the day we go to get the rental, I pull out my credit and the girl behind the counter immediately says she needs my boyfriend's credit card.
I state that he doesn't have a credit card. She then proceeds to tell me that in order for us to get the rental, my boyfriend must be the sole driver. I advised her that I added myself as a driver on the reservation, but she stated that since he's the primary, he must have a credit card or debit card in his name. Well, he has a debit card. So, I told her I'll just transfer the amount of money from my bank account to his account and then we're set. Then, she says there is a $250 hold in addition to the amount of the rental. So, now we're up to $350.46 for A ONE DAY RENTAL!!!
I was livid and so was my boyfriend. We ended up canceling the whole thing and storming out of the office. I ended up making some alternative arrangements as I was lucky to find another ride for him. The policy is stupid and NOWHERE on the website was this ever stated. Enterprise is sneaky and I will NEVER use their service or recommend them to anyone.

I see the Enterprise commercials daily on how they will come and pick you up from anywhere. Well, that is NOT true! My car broke down and after several hours managed to get myself home. I contacted Enterprise the following morning expecting a fairly easy rental experience. Although the local Enterprise office was only 8 miles away, the Enterprise office would not pick me up! This was so mis-leading! Also, if you look at the enterprise site, it clearly states they pick you up. After hearing they wouldn't pick me up I had to start calling cabs to get a car rental. I didn't use Enterprise because I felt their ads are mis-leading.
Later that day I dug around the Enterprise site to get more information regarding the pickup policy. I had to go to the bottom of the home page, dig around to find the Support page, and then go to Most Popular Answers. Within this area there was a question "Will Enterprise Pick Me Up". This is the response to that question...
"Yes, our free pick-up service is available at non-airport locations and during normal business hours. To schedule your pick up time or make additional pick arrangements, please call your local rental office directly. Once picked up and back at the office, a friendly rental representative will complete your paper work and have you on the road in no time. Please note: Our rental offices are happy to pick you up, but they do not deliver vehicles. If renting from an airport location, our offices are either in the terminal or a short shuttle ride away. Due to security regulations, our non-airport rental locations cannot pick you up or drop you off at an airport."
So, if you ask me, that means they should pick you up. NO that is NOT True. You must search further down the Answers Page to find the following "Can you guarantee the pick-up?" Within this section they state their caveats "Pick-ups are done by the first non-airport location within 10 miles of your location", my son is 8 miles from the location. However, their second caveat stated "not all branches within 10 miles are able to do a pick-up". If they have caveats, they should be stated up front, or clearly available for viewing, not hidden within the Support section, at the very bottom of the screen, intermingled within Promotions, Sponsorship, Businesses, etc. I will never use Enterprise; they are misleading. So disappointing.

I'm an Indian citizen who frequently visits Sioux Falls, SD for official purposes. I have an Enterprise Plus card and have rented their cars twice before in Sioux Falls. Yesterday me and my colleague called the Enterprise office at 41th street and reserved a car for the weekend (Confirmation # **). When we reached there to pick the car up we were denied the car saying we need to have an international driving permit. We had clearly told the person who did the reservation that we do not have an international driving permit and have driven Enterprise cars before.
In spite of our repeated requests and justifications the manager in charge there Mr. ** denied us the car and was of the opinion that it is Enterprise Rent a car policy. We returned to the hotel and checked Enterprise website and all that it says is that you need an international driver's permit if the license is not in English. But ours were in English and we called the person to let him know what we found on the site and he was adamant and was not willing to go back from his previous stand. This is a horrible customer experience for me who was a loyal Enterprise customer and used to suggest Enterprise to my friends and colleagues.

What is the policy and procedure when someone drops the ball concerning a reservation? I was contacted by Enterprise rental car and informed that my Esurance claim had been accepted for a rental and to come pick up the vehicle. I was told that I would have to provide a $50 refundable deposit. I was given the number to the closest Enterprise rental store in Union City, Georgia (which was located down the street from the Collision Center that is repairing my vehicle). I called the Union City store to ask some questions about the reservations but was interrupted, told that the Collision Center would have to call them to come and pick me up.
I drove down to the Collision Center and they called the Union City Enterprise store to come and pick me up. I waited over an hour at the Union City store and was finally called to the service desk. I was told that the deposit would be $75. I explained what I had been told by the Enterprise representative over phone. The assistant manager, named Precious **, refused to change the deposit to $50 and told me that is what the College Park store charges. I asked her what did that mean. She told me that Esurance had made reservations with the College Park store. I asked Ms. ** if someone could take me to the College Park store and she refused. I was stranded at the Union City Enterprise store because my vehicle had been left at the Collision Center and the Collision Center was closed.
I called Enterprise customer service and spoke with a representative by the name of Greg **. Mr. ** asked me to ask Ms. ** if she could transfer the reservation and Ms. ** said, "No." Mr. ** also asked Ms. Precious ** if she could have someone transport me to the College Park store and again, she refused. She was tactless and showed no compassion or professionalism. I asked Mr. ** if he could contact the College Park store and have someone come pick me up because I was stranded. A customer, who witnessed the entire incident offered to give me a ride to the College Park store and I accepted.
When Mr. ** returned to the phone, he informed me that the College Park store would be willing to send someone for me and apologized for Ms. **'s behavior. I would like to know is this acceptable behavior? What should have been done? Who dropped the ball? Who should I complain to? What is the policy and procedure concerning a mix-up in reservations?

I reserved a car through Hotwire.com with the consideration that I will get a Toyota Corolla. As I went over the Enterprise Rent A Car center, then there was big guy who asked me for my ID and Credit Card and then after printing some paper, he said "let me bring your car." Not any other word. After like 20 minutes he came inside sweating and said "your car is ready." I went outside it was Kia Soul. I do not like to go on a long trip in this car because it does not look like more comfortable to me. I said "I reserved Corolla. You do not have that car?" And he said "I do not have."
Then I said, "you can at least share your options and talk to me and allow me to choose from instead of forcing me to get the car you want to give me from that category that I selected online." And he said "oh I have another car." And I didn't like that Nissan because I do not like Nissan cars. Then I choose other car that I like and I pay more.
But that is not the point. The point is if Enterprise are getting reservations from online websites, then they should ask the customer that the category of cars you selected, "we have this, this option available. Which one you like to choose?" And also suggests that what are other better options available so the customer didn't get the feeling that he was pushed to take the car that the representative wants to give. I do not like this service.

I have been a fairly loyal Enterprise Customer over the last few years but unfortunately have had two hugely disappointing experiences in a row... the latter of which will likely mean that I never ever use Enterprise for my rental needs ever again. I have had two reservations in a row where I have shown up to pick up the vehicle that had been reserved and been told "sorry, we do not have any cars on the lot."
The first time this happened I was offered a Dodge RAM pickup truck instead of the Intermediate Vehicle that had been reserved, and even though I was driving all the way to Wisconsin (from Southern Ohio) and a large pickup truck would absolutely destroy my gasoline budget as well as the fact that my insurance for rental vehicles did not cover the rental of trucks, I obliged to taking the truck because I was on a huge time crunch and needed to get myself and a colleague on the road. (Of course I was offered Insurance through Enterprise for the truck at a hefty premium).
Most recently, I reserved an Intermediate level vehicle again and on the day of the rental I scheduled a pickup time for the afternoon with Enterprise in the morning. When I arrived at the location, the clerk at the counter started asking me all of the usual questions and took my driver's license as per usual. He then said "Hey you're lucky because we only have one car left on the lot and you can take it." Which was funny because it actually happened to be the same exact car that I drive every day, a Chevy Cruze, same color and everything. It was at about that moment that the manager walked through and said, "Hey, do not rent out that Chevy Cruze in the front, it is for a customer who has called two times to make sure their reservation is good and they are on their way." The clerk looked at me and said "Well now all I can offer you is a Ford Fiesta or a Van."
Having gotten eaten alive by gasoline expenses the last time I rented from Enterprise and ended up with a large truck. I was not interested in taking the van and as I am a pretty tall guy, I also was not relishing the idea of driving a Ford Fiesta with my knees in my chest. I remained calm and friendly as I asked the clerk if there would possibly be a vehicle at another Enterprise location, of which there are a few within ten minutes of the location that I was renting from, that might have the level of vehicle I had reserved in stock at their location. The clerk said maybe and that "I could call and ask."
I was the only customer in the store at this point and had been through the whole ordeal... so I thought it was odd that I was told that I could be the one to call and ask around for other cars while multiple clerks stood at the desk because the location I was at didn't have any cars, despite me holding a standing reservation. (Mind you, through all of this I was my perfectly chipper, friendly, and happy self, so I don't believe I had given a reason for then to not to want to help me.. but it felt like everyone in the store was paralyzed... I think, now, because they all knew how it was going to turn out).
I called the closest alternative Enterprise location and spoke with a manager on the phone. The manager checked and told me that I could come rent a car from them but that it would cost me more money because their prices were different than the location that I was at. I expressed my frustration at that concept to her, making sure to let her know I wasn't frustrated with her personally and I asked her if there was anything else that could be done and she put me on hold. I stood out in front of the location I was at for around 5-10 minutes (listening to a loop of a hold track which fervently described how "customer service was their specialty at Enterprise" and that they would go out of the way to always put their customers first, to say thank you for being an Enterprise Customer... which started to be amusing after I heard the loop for around the tenth time).
The woman I was speaking to on the phone at the other location came back on the phone and told me that there was nothing else that they could do and asked if I wanted the car. I asked if it would still be a large extra fee, she said "yes", so I said "no thank you" and that ended the conversation. I went back into the store and then asked if all the Enterprise Locations were owned by Corporate or if they were local franchises and that's why it felt like they were two separate companies I was working with. The Assistant Brand Manager said that they were all owned by corporate but that it was complicated because if they gave me a vehicle then they might be short and in the same situation later in the day, which I understood, but lamented about that being a terrible corporate business model instituting branches which have no incentive and in fact are discouraged from assisting other branches for the preservation of overall brand and corporate image.
Yikes! It was at this point, around 25 minutes in that I lamented and decided that I would take the Ford Fiesta, despite the uncomfortable nature of the drive I would be enduring. The clerk walked me out to the Fiesta, which looked like it had seen better days and was maybe one of the oldest cars in the fleet. As we walked around to the back of the vehicle, I noticed that the tags on the vehicle were well past expired... The clerk said that they all thought the new tags were in the store but that they couldn't find them. I wasn't about to take a vehicle with expired tags and go through getting pulled over, so I declined taking the Fiesta. I went back into the store and asked the Assistant Manager if there was anything else that could be done. He told me that I could take the Chevy Cruze to which I responded that I had heard the manager say that car belonged to someone else and that they had called to check if it was there and were on their way.
He insisted that I could take it and I told him that there was no way that I was taking a car that I knew was supposed to go to someone else and had specifically been promised to them (thinking in my head "what kind of a dirtbag does this guy think I am?"). I said "I cannot take that car" and he said "well just so you know, you have that option." He said that the alternative was that I could just sit in the store and wait for someone to bring a car back, which he reminded me might not even happen. Since I was captive at Enterprise without a vehicle and I was already late for work... I decided to just sit and wait. After I had sat for a while, the assistant manager remembered that the branch manager had been going to a body shop and might be bringing a car back with her. He called to see what the vehicle was. It was a midsize sedan (Chrysler 200) so he said that I could have that when it got back.
Around this time, two other customers walked in to the location to pick up rentals on a reservation. I actually started to feel really bad for the clerks working at the front because I knew of the potential for the storm that was coming. As each customer came in, the clerks took all of their information like normal, asking questions and taking driver's licenses, never mentioning that there were no cars on the lot. One couple begrudgingly took a minivan because they actually didn't even remember what kind of car they reserved. A woman and her son came in and the clerk said "we have a Ford Fiesta all ready to go for you!" That clerk hadn't been in the office at the time that I checked out the Fiesta, but the other clerks and the Assistant Manager who were listening didn't say anything! They allowed the clerk to talk to the woman all about the Ford Fiesta before finally the clerk saw that there was a hold indicated on a page in the computer and said he would have to check on that.
The Assistant Manager then mumbled to the clerk about the plates being expired. It was about this time that thankfully someone walked in the store and dropped return keys on the desk. The clerk offered the woman and her son the mid-size car that had just been returned and told them it would only take about ten minutes to clean. She sat and we actually had a great conversation about her job and her kid and then her car was ready and she left... I continued sitting in a chair. After about ten minutes, a clerk brought out the paperwork to get started on the rental for the Chrysler 200. I signed everywhere that was requested and then the clerk began asking me about my insurance. I told them that damage was covered through my credit card provider and that I would like to decline the extra insurance.
The clerk then went on and on about all of the liability associated with not taking their insurance and that no matter what happens, even if somebody else hits the car or anything under the sun happens that I would be at fault for all of the damage and that I should really take the insurance. I asked him how much it was (Super expensive!) and I very genuinely jokingly told him "ha, not unless you want to throw it in for free!" He awkwardly said "no I can't do it for free" and then said "so are you completely sure you don't want the insurance?"
I have never been sold the damage waiver with such heavy and hard fear mongering sales tactics before! Especially after I had been waiting in the store for over an hour. Is this a new Enterprise policy? In the moment I kept a positive attitude about it, but in hindsight, there's no better customer service tactic than to take a customer who is politely and patiently waiting for a car that was reserved, late for work, and fear mongering them to no end. I continued waiting in the store for a little over another hour, a few more mid-size vehicles were returned during this time. Finally, after a little over two hours of waiting in store, the assistant manager took me outside to the Chrysler 200. I obliged, still being polite and respectful as I fully realized that this issue is probably bigger than the employees at this store.
We checked out the vehicle (he was pushing that along uncomfortably fast though and seemed annoyed that I wanted to check the trunk and interior for any damage really quickly) and I left the store with a Chrysler 200, for which I payed the full rental price, which has a sticky brake pedal and an extremely high frequency tone coming from the sound system in the car, which I can cover up by playing music. If I could give this experience zero stars I certainly would. I missed checking in at work, which I promised a vendor multiple times that I would do, missed an appointment, and was late meeting a relative whom I hadn't seen in twelves years for dinner. I am the type of person who generally just forces myself to stay positive and have good customer service experiences, but I left this store feeling like my soul had been emptied out a little bit. :( That is a terrible feeling.

I booked a rental car in Anchorage in April prior to my summer long trip there and I told them I needed the car through August. I asked them if I would receive the same rate the whole summer and I could keep the car through August and I was told yes, my rate is locked in for the whole summer. Well just last week, end of June, I get a call from them saying my car is due back the next day or I have to pay $2,200 a month now to keep the car, vs only $583 (what I had been paying monthly for April, May, and June)!!! I told them I was told I could keep the car at the same rate and they insisted I could not. So I returned the car simply because I am not going to pay their outrageous rate. Enterprise did a classic bait and switch with me! I am never renting from them again! I travel for work and rent cars a lot so they are losing a once loyal customer!
Casey, the manager, was really nice, but I felt like I was lied to because when he called me to return the car, he insisted he told me that June was the last month I would receive the $583 monthly rate, which was a lie. I was never told that and they called me and notified me the day before I was due a payment to them. When I returned the vehicle I told him it wasn't true that he told me that before and asked him to tell me the truth. He nodded and agreed it wasn't true; however, he didn't have a choice because Honda had a huge recall on airbags and it depleted their inventory, so they had to get top dollar for the rentals they do have. He apologized, but now I'm stuck without a car for two months because Enterprise doesn't want to honor their agreement.

Lauren FixAutomotive Contributing Editor
Lauren Fix is an automotive expert who earned the title of The Car Coach, and is recognized throughout all forms of media as a woman with in-depth knowledge on vehicles, technology, automotive finance, repair and trends. Founder of Automotive Aspects, Inc., her understanding of automobiles has made her the "go to" person on TV, radio, print and the internet. She writes a column for multiple outlets including Parade Magazine, NewsMax and Car Coach Reports. She is a regular guest on all the major news and morning shows discussing the latest updates on cars that will help drivers of all ages learn to about cars and make smart decisions. More about Lauren→

Founded in 1957, Enterprise has more than 7,000 locations across Europe and North America.
Free customer pickup: While it has locations at most airports, Enterprise also offers to pick up its rental car customers at no extra charge, saving renters the cost of cabs or shuttle services.
Online reservations: Book a rental car online in just a few minutes using the interactive form on the Enterprise website or app. Automatically generated confirmations make it easy to verify and alter reservations any time Enterprise is open.
Business rental program: Businesses can offer employee discounts or negotiate flat-rate costs through the Enterprise Business Rental Program. Enterprise helps employers save on reimbursement with a quick calculator to determine the expenses of reimbursement versus rental costs.
Long-term rentals: The Month-or-More Rental plan is an option for temporary reassignments or while waiting for an employee vehicle.
Many makes and models: Enterprise offers more than two-dozen categories of vehicles, including everything from economy cars to 15-passenger vans.
Discounts: Weekend specials, a points program and email offers can lower your rental costs.
Car and Ride Sharing: Mint Cars On-Demand is a convenient program that is needed for short-term rentals of a variety of vehicles 24/7. Enterprise Rideshare connects groups of five or more riders wanting to save time and money while reducing stress on the way to work. Riders can choose how to get to their destination in a newer van, crossover or SUV.
Best for Vacationers, business travelers, event planners, temporary workers, those with cars in repair, those who want a wide selection of vehicles and those who don't own cars.
Enterprise Rent A Car Profile
Basic Information
Company Name:

Enterprise Rent A Car

Address

600 Corporate Park Dr
St. Louis, MO 63105
United States

Year Founded:

1957

Website:

https://www.enterprise.com/en/home.html