Consumer Complaints and Reviews

While my car was in the shop due to a accident, my insurance company sent me to Enterprise, at 2233 Washington. One of their employees met me at the body shop, with a Jeep Cherokee, (His name was **) and I gave him my debit card for the 50.00 deposit. I told him I would prefer a truck. He told me he could get me a truck for the same price (1st Lie). He said he would call me and let me know... He never called (2nd Lie) so I tried to reach him. I left several messages, that they told me they would give him, he still never called me. Then I tried to get gas, and the gas door wouldn't open, so I took that vehicle back, and they gave me a smaller Jeep. I really needed a truck, I have a landscape Business, so I asked again for a truck and I would pay the difference that the insurance company didn't pay... rented the truck for 2 days. I brought the truck back. They didn't give me a receipt saying what I owed.
They said it would take a couple of days. (Why so Long) Finally I happened to check my bank account, and they had charge me 62.00 for the deposit, and a week later charge me again 42.00, so I went back and asked them, "Why was it 62.00?" I spoke with a young lady name **. She said she didn't know why so she did some figuring and determined I was overcharged by 49.00 anyway and that she would issue a refund. I told her she did a very good job and that I would give her a report (they never even gave me a survey form).
I waited a week still no refund, so I went back to Enterprise and asked one of the managers to help me. He said he couldn't find any record of where they owed me the refund, so I asked for the young lady who helped me before, and she happened to walk in, and, she said she does remember me, and that she had put the request on someone's desk to be approve... so she told me she would reissue it again, AND I STILL HAVEN'T RECEIVED IT!!! This all started March 23, 2017. This location has VERY VERY POOR CUSTOMER SERVICE... they lie to you to get you on your way, and when they lie, they are very courteous about doing so, I would like to know if anyone can help me getting this refund... How do I get a hold of the district manager.

I reserved a car with Orbitz, and paid a deposit, when I purchased my flight to Canada. When completing the paperwork at the Enterprise counter, I was told that the insurance for the car would be "around" $10.00 per day. However at the end of lease (34 days), the cost for said insurance was "around" $30.00/day making the cost of the insurance as much as the rental (around $950.00). Also I was never told that there was airport fees that would add an additional $300.00. Imagine my surprise when the cost turned out to be $2500.00 instead of the $900.00 I was expecting to pay.
The representatives at the counter could only credit my account for $400.00, and that was reluctantly done. I called Enterprise when I returned home to see if the main office could help me, but there seemed to be nothing they could, or would, do. In addition, the amount I paid to Orbitz for the car on the reservation has never been refunded by Enterprise. I will never use this company again. I should have read the reviews.

I've been renting from Enterprise since 2009 from 2 different locations and never once have I ever been involved in any accidents but that all changed on Dec 5, 2016. The experience since has made me NEVER want to deal with Elco Administrative Services again. Elco is a third party company Enterprise will claim however the state of secretary website will tell you differently. They hire to handle their accident claims process, and believe me when I say you DO NOT want to deal with this company. It's been months since my accident but the whole ordeal is still ongoing. I have been to court several times as a result of the initial accident. I received emails from Elco up until 1/24/17 and then nothing until 4/27/17.
Now I am being threatened verbally over the phone and in writing by Elco Administrative Services that they are going to take me to collections. They claim that they are owed money for damages paid out to the other party. Here's the thing... They didn't even contact me from 1/24/17 to 4/27/17 to keep me informed of anything going on with the case and then all of a sudden they want to tell me that I owe 3,050.11 for damages they paid out. I never was contacted before them agreeing to pay out any amount and have never been told what the damages were and whether or not they obtained independent estimates. I'm just supposed to take their word for it that the amount is what's owed. I never authorized them to settle on my behalf.
In this whole ordeal I learned that Enterprise Rent a Car is required by law to carry the state mandated amount of liability insurance which is to be provided when we accept insurance coverage from Enterprise. Yet I am being held responsible for damages. I have been unsuccessful in working with Elco or in having Enterprise handle this ordeal and I am now having to go to small claims on this issue. I've also had to file complaints with multiple companies regarding this matter. To make matters worse... My grandma died on Feb 4, 2017 and so I am also having to grieve her death while dealing with this whole ordeal.
It's ridiculous. It's like a nightmare that you just can't seem to wake up from. I shouldn't be having to go through any of this, and trust me it has made me NOT want to deal with Enterprise Rent a Car ever again. That's sad because I used to love renting from them, but I think I'm going to have to look for another rental car company.

Holy cow... If I could rate it at zero stars, I would. I went online to the Enterprise site, and set up my rental. This was at 3, but the online site said cars were available. So I figured it should be OK???? Not even close... I called the Tacoma location on 4th and St Helens street for my pick up. They told me it would be over 2 hours. But I only live .76 miles away! I told them I would just take an Uber over to avoid the hassle of waiting. I decided to walk because it's sunny. I arrived to a staff who was not only unfriendly, but completely rude and unprofessional. ** (** woman) never smiled one time. Then proceeded to tell me that ONLY a truck was available. I asked if she could call the other locations for a car and she refused. Then, right in front of me made calls to other locations for other reasons.
I asked for a ride back to my apartment, she said it would be 2 hours (in a very condescending tone). OF COURSE IT WOULD BE?!?!? Why would I expect anything less? I asked if I was stuck driving the truck, do they discount since I rented a car that would have had great gas mileage and now I'm stuck driving something with awful Mileage... Her response was, "I've decided I will not rent to you". Uuuummmm OK... So I walk all the way back home.
Call customer service who assures me that they can get me a rental at another location (same price) and they will pick me up. Nobody picked me up. At 5:30 I called and they said the reservation had been changed again to a further location... and guess what? They don't pick up where I'm at. So, it is now 6:04 and NOBODY from Enterprise had any real solution for me, so apparently a regional manager will call within 24 hours. I'm so glad that a reservation through Enterprise just cost me about $200 in Uber services. I really want to swear right now... But it would be completely pointless... You get the point. I now get to pay 95 each way to Seattle. This is absolutely the most un-amazing service, Enterprise. Congrats!!! :(

My insurance company set up a rental reservation for me through Enterprise while my car was being repaired. The incident with my car occurred on a Sunday so the office was closed. First of all, when we called on Monday coordinate a pickup at our home, either there would be no answer at the Enterprise office or we would be hung up on as soon as the line was picked up. As we are a one car family we had to find another way for my husband to get to work because I was unable to reach Enterprise until Tuesday.
On Tuesday when I finally reached an Enterprise rep the person I spoke with told me they could not assist me as my reservation was set up at a location 4 hours away from me and would not be available for another month. I advised the rep that may be another for another person with the same name however, that was not for me. I was then asked to advise the other name I used on the reservation. There wasn't one, only I was on the reservation. Also, on Tuesday I was later advised that I could be picked up at 5 pm but to call an hour in advance to confirm. I began calling over 3 hours in advance and encountered the same issues as the previous day (no answers, hang ups).
The following day, Wednesday, I called to find out what happened with my pickup and was told 'Yeah that was set up for today, should be any time'. Three hours later I call only to learn that there were no pick up cars available and I would have to wait. When I finally made it to the Enterprise location things seemed to have calmed down a bit but by that point I was so frustrated and ready to get back on the road I did not pay attention to the details, I did not notice that no photos were taken of the car I was receiving and that no damaged was noted on the paperwork when I signed for the car.
So today, just over a week after picking up the car, when I went in to bring the rental back to them several scratches were noticed on the front bumper. I cannot definitely say they were there when I picked up the car, again I did not take photos, the rep did not take photos but I can definitely say the scratches did not occur when I was using the car. That's also not to say that the car did not get scratched when it was in the parking lot at the office or at a grocery store. Point being I have learned my lesson, always take photos yourself to show the condition of the car at pickup.
I have just paid a $500 deductible to have my own car repaired and will now have to pay another $500 as a deductible for the repairs on this rental, which I do not feel I am responsible for. I wish I had read other people's comments on situations like this before I ever began this rental process. I will NEVER set up another rental with Enterprise. If you or someone you know MUST book with Enterprise please do your due diligence and take lots of photos of the car you're being given BEFORE ever leaving the parking lot with it. Hope this helps someone.
How do I know I can trust these reviews about Enterprise Rent A Car?
762,878 reviews on ConsumerAffairs are verified.
We require contact information to ensure our reviewers are real.
We use intelligent software that helps us maintain the integrity of reviews.
Our moderators read all reviews to verify quality and helpfulness.
For more information about reviews on ConsumerAffairs.com please visit our FAQ.

Enterprise policies and processes are directed at benefiting Enterprise (and insurance companies). I received a statement post-rental for a small amount, no problem. To try and pay this small amount has been ridiculous. No online payment, no phone payment at corporate or branch level (even with a card on file). Can't mail a check, unless it's a money order. So, I leave work early and get to the branch 2 minutes after closing.
Employee watches me get out of my car and hurriedly locks door and leaves. Daniel, the branch manager is in lot and comes up to ask if I am returning (a car). (Daniel, that didn't return my call earlier in the day when I called and he was "busy".) When I said I needed to pay a bill he first told me after looking at his watch they had been closed 5 minutes. He then added that their systems were down. Really? Business practices should be focused on making the complete process from beginning to end as uncomplicated as possible for customers. Enterprise does the opposite.

I rented a one-way car returning to the St Louis Airport. The agent at the airport got down on his knees at each corner of the car to look down the length of the car. He invented a dent on the back door which did not exist and wrote an incident report. I complained to the location management office about the non-existent dent and was informed that it was their policy to "Closely" inspect cars coming in from other locations. Obviously it is also their policy at the St. Louis Airport to invent damage so that they can defraud their customers and charge for non-existent damages. I will not rent from Enterprise again.

I had made reservations 1 week in advance. Went to pick car up and there was no car available. You can rest assure that I will never rent a car from you again. I work in a big company and I have shared my story with everyone, and will continue to share with whoever I can. Your company did me wrong, why do you even have a reservation program when you don't even honor it. This ruined my whole trip, I could not find a rental to save my life. I got the excuse that no one had returned their cars on time. If you have a reservation you should make sure a customer is covered. This shows me and everyone that has dealt with your company that you are not reliable and are not a top notch, first class entity. Thanks for ruining my weekend!!!

My car broke down near Fairborn, Ohio about 2 months ago. I needed a rental car so I called Enterprise... I had to wait for my rental vehicle because it was in the shop being serviced. I never rented a car before, but if I ever do again I won't make the same mistake by not taking pictures, getting videos of everything. I only had the rental car 5 hours... I drove from Fairborn to Dayton to follow tow truck in the rental to drop my personal car off at dealership to get fixed then I headed to Amherst, Ohio.
When I dropped it off. I was accused of damaging the roof... You couldn't tell unless your face was right on the roof... I get a bill for 3100.00 demanding I pay for that, some body scratches and other minor stuff to the body of the vehicle... Because it was not documented before I had the vehicle... They are blaming me. I did not damage their car... I will never rent from Enterprise again. My insurance is helping me fight this... Please... video and take pics of your vehicle before rent it... or you will be scammed too.

On May 1, 2017, I dropped my vehicle off to AutoNation Collision Center in Tyler, TX due to an auto accident. Your company has an Enterprise Rental center inside the Collision Center as well, which made renting a vehicle convenient. Your representative was friendly and swift; I was on my way in 10 minutes or less. On May 11, 2017 the Collision Center notified me that my vehicle was ready for pickup. About 3 pm I arrived at AutoNation Collision Center driving the rental, returning to the exact location of pickup. When I walked in I informed the representative at the front desk that I was there to pick up my car and return the rental, however no one was at the Enterprise desk. The AutoNation representative stated that she could assist me with both the rental return and the pick of my vehicle.
After receiving my car, the representative ask for the rental keys and I gave them to her. I asked for the return paperwork for the rental and she said there was none. I stepped out of the Collision office and called the Enterprise number listed on my rental agreement. This is where the nightmare began. The Enterprise representative at the local office stated that I could just leave and they would send someone to get the car and they would notify me if there were issues. I informed him that I have not received any paperwork for the return. The Enterprise representative then stated that if I wanted return paperwork I should have returned the rental to the main office. I told him I brought the rental back to the same location as the pickup and during the pick up I was giving rental paperwork.
He stated I would have to drive the rental to their main location and then come back for my vehicle, even though I told him my car had been released to me and was sitting in the street due to the heavy volume of customer flow at the Collision center. However he continuous informed me that if something happened to the rental I would still be responsible. This quarreling went on for about 20 minutes. Finally the representative, out of frustration and the lack of any more patience, stated he would send two associates over to get the vehicle, so I waited. When the associates arrived, the younger one went inside to retrieved the keys. I followed them back to the main office, however instead of parking the vehicle in the front, as they did during my other returns, the driver drove the rental to the back. I parked and went inside where Representative Chris Ivey was waiting at the counter.
I explained my concerns again about not getting return documentation, the inconvenience to me as a customer, the lack of communication given for rental returns, and if the Enterprise Center located in the Collision Center will not be manned during the Collision Center hours a sign needs to be displayed. Chris became very upset and short with me stating that customers drop the rental off all the time at the Collision Center without return paperwork and that it was common practice. Again I expressed my desires for my return paperwork. Chris abruptly walked away from the counter to the back. I continued to stand at the counter just waiting, not being told or given any direction.
While waiting another associate drove up and walked in. The associate asked me my name and stated he had been instructed to pick me up from the Collision Center and the rental car. I informed him that two other associates had came and drove the rental back. After about 10 minutes of waiting, Chris reappears and tells me to follow him to the back. We get to the back and Chris starts stating that the rental has hail damages. There were two other associates (I assume they were drivers or vehicles cleaners) in the back as well and they nor I could see any damage or dents. I asked Chris to point out or as Chris called it "Hail Damage". At that point, I walked back to the front counter and Chris ask me did I take the car out of the State of Texas and I reply No!! Rep. Chris then states that since the car has less than 100 miles on it there is no way I could have and begins to complete the return in the system.
The tension and frustration seems to be over and Rep. Chris and myself begin to small talk and laugh. He states he needs to refund my $50 deposit and I'll be on my way. While completing the paperwork, the power goes completely out and Chris tells me that he will email me my copy when the power comes back on. I say ok and he writes on my copy of the original rental agreement the following information (Copy attached): Veh checked in 5/11/17, computers down, 10330 - Full tank, need to refund deposit, signs his name and make himself a copy. At that point I tell him thank you and leave. It's now about 4:20 and I'm 20 minutes late from my lunch break. Halfway to my job, Representative Chris calls and states he's going to charge me for "Hail Damages", the same damages he could not point out to his two associates and me.
I firmly state to Representative Chris that his behavior and actions are unacceptable and that I'm coming back to take pictures of the rental for my proof. He states the car is in back and cant be brought back around, nor can I go back there (Hence the fact that he took me back there earlier) again I tell him that I'm on my way back and to have the vehicle available for pictures. Chris states whatever and hangs up on me. When I get back to your main rental office, I ask Chris for your corporate information and he refuses to give it me. Chris stated he was the corporate office. He informed me of his title and stated any complaints I wanted to file would come directly to him so I'm was wasting my time. I took his card and left. Just so you know, I had to google to get your corporate contact information.

Experienced a very poor response from the Enterprise's staff member at Alicante railway station, Spain in April 2017. I had mislaid my wallet when I came to collect my hire car and, even though the car was prepaid and I had all other documentation and I.D., the staff would not let me hire a car without further deposit, but they still would not accept deposit payment either by cash or my wife's credit card. The man behind the counter was incredibly rude, totally unsympathetic to our plight, unhelpful and effectively told us "tough **"!
We were left to our own devices to somehow make our onward journey, whilst struggling with 3 pieces of luggage each. Luckily for us, one of Enterprise's competitors had an office nearby who were more than willing to accept full payment and deposit on my wife's credit card and we picked up an alternative car. The original booking agent for Enterprise has ruled out any refund. Needless to say, we will never consider booking with Enterprise again.

Been members with Enterprise plus since 2010, we use Enterprise only because it's closest to our home. We have always had bad experiences when we go to pick up vehicle. It wouldn't be ready, very dirty or either vehicle not even there on premises. So then we are late getting on the road trying to get to a funeral, fam reunions, etc. 4/2017 We went in and was sent home by some new guy Lucas who claim he couldn't even pull up our names and afterwards we had to go back to our home to get two bill receipts. After renting all this time again it made us late for where we were traveling to, very frustrating. Also we had maximum vehicle and they held almost $400 from our account, but this time we renting same size vehicle through customer service center and deposit is lower, I'm feeling as if we were treated unfairly that day.
We went back and Evan helped us. First of all he pulled our names right up and things went smooth, he made us feel comfortable and as if we were customers. We are renting again for a reunion and I phoned today and got Lucas on the phone. I changed the pickup date and I asked could he send changes to my email for my records, he say he didn't have a way of doing that. Of course I'm not a quitter so I phone Main Office and spoke with a very nice guy Chris and he changed the date which Lucas supposedly had done and he emailed it to me. Also Lucas never even mentioned my price change. This will be our last rental from Enterprise.

Been dealing with Enterprise forever, been taken care of at Catonsville & Enterprise on Caton. Rented for personal & work. Rented a Jeep which was a little over what Geico agreed to pay. I ask the guy when I had to have the car back, he replied May 2nd and he gave me a price of 38.00 which was what the cost for a larger car would be for that time. Geico originally called the order in for 4 days, then extended till May 2nd. The man that rented the car to me, said twice. "It is covered until May 2nd. When you bring the car back we will refund your $100.00 deposit." We paid the 138.00. They refunded $61.00 back to my card, spoke with Brian the manager, he could have cared less. He said it was because his rep quoted me for 4 days. Didn't want to hear anything else. The guy clearly knew I was to bring it back May 2nd. He stated that 3 times. He quoted me the wrong amount, rather than address it, Brian chose to blow off a life-long customer over $38.00 misquoted. Really didn't want to write this, however, I felt blown off by the manager Brian.

I was told by the local rental employee that the damage waiver covers anything, no matter what, and so I bought the $10/day waiver. I was never informed of any "small print" and I'm not sure I was even given a waiver contract. Unfortunately, I had an accident and now, 3 months later, some corporate division is threatening to not cover the accident. I was (very rudely) informed that they were mailing me a bill for $6,000! The company is deceitful and unethical at best. The person I spoke to at the company was hostile and insulting. Don't rent from Enterprise. I wish I hadn't.

I went to the 10841 Estate Lane Dallas, TX. 75238 (5/8/2017) location to pick up a car that I had reserved through Orbitz.com. It was for a full size. There were 2 people in front of me. A gentleman that's finishing up his reservation and a lady that's waiting. The gentleman finished his reservation and waited for them to bring his car. The lady that was in front of me had a rental for a "compact". They only have a Kia soul and a pickup truck. She didn't want either one as she stated her husband is 65 y/o so it's difficult for him to get in and out of those vehicles. The Enterprise's employee said "Ok" and he'll give her an Altima. I told him, "That could be my car as I had a reservation for a full size". He said, "It's ok, just wait til your turn".
After he finished with that lady, the gentleman that was in front of both of us haven't even got his car (he waited about 50 minutes just for them to look for his car). So, he had to go look for the other employee. So, it was my turn next. I came to the counter, he brought up my reservation and said he didn't have my car. I told him that's because he just gave my car away to the lady that was in front of me. He was very accommodating to that lady but lacked of interest to my needs. He said he doesn't have a car for me right now and come back tomorrow.
I'm Asian and I felt discriminated. The worst of all was I waited exactly 55 minutes for him to tell me he doesn't have my car. This is the 2nd time it happened to me. Of course, there won't be a third time. I drove down the road to Budget on Northwest Hwy and was in and out within 10 minutes. I called the next day to asked for the employee for his employee id. Of course, he wouldn't give it to me. I called 1-800-264-6350 and talked to Nat ** and explained to her my complaint. I don't believed it will do anything as there were other reviews that said the same thing about that location.

I showed up at the Enterprise rental location to pick up my confirmed van rental about 1 1/2 hours early on Friday April 7, 2017. I was told that the Van model I had requested had not been returned and would not be available. But if I would return on Saturday they might have a van but could not guarantee one. Well I had planned to pack the van Friday afternoon and leave on Saturday morning. So I had to make my own alternate rental plans through Avis. Avis sent a van from Denver Airport to Fort Collins and saved my vacation. I do not plan on ever using Enterprise again!!! Ever!!!

I was charged a $500 deductible for an accident that occurred while renting a car from Enterprise. My rental vehicle was hit in the back by an Allstate driver. Allstate accepted the liability. I was informed by the Allstate adjuster and claims specialists of the liability acceptance and that Enterprise had received the payment for damages. The bad part about this situation is that Enterprise keeps giving me the runaround about the return of my $500 deductible. Every representative in the Damage Recovery Department have told me several different stories. I don't trust any of them. Now I have to file fraudulent charges with my bank. I have used this company for several rentals and to be treated this way as a customer is horrible. I will also reach out to the local news to report my story. It's not fair to consumers that get handled this way.

I have been a regular customer of Enterprise Rent A Car for over 10 years, mainly renting at the office located at 2892 Lake Ariel Highway Honesdale, PA 18431-2417. I rent practically every weekend, the weekend special. I have been on a cordial relationship with all the staff at the rental office for over 5 years through 3 different managers. The recent manager ** who took over has been extremely unprofessional towards me with a recent incident. I rented a car as usual, and they expect my business, and know that I decline additional insurance coverage and utilize my American Express card to pay for the transaction and cover insurance on the rental. Picked me up from my home, and after driving me ~10 miles to the office told me there was no smaller vehicles - I prefer economy cars for handling and gas mileage - and practically forced me to upgrade to a pickup truck.
I returned the pickup truck with extra gas as I normally do and was parking when I tapped the guard rail. Since it is directly in front of the door to the office they heard the tap. Afterward I got out to examine it and noticed a small dent in the rear bumper, there was dust on the dent and when I looked at the guard rail there was not a mark to be found. ** told me that I needed to contact my insurance company, to get a claim number. I started the process and then saw that they include in the fine print that pickup trucks are not covered by the AmEx policy.
I contacted ** the next day and he provided me no options other than to pay out of pocket, I asked if he could at least work with me on the cost of the repair since he had not informed me prior to my arrival at the office that an economy class car would not be available. He simply stated "No, we upgraded you. We didn't dent the bumper". Over the last year I have rented from this office about 50 times, and this manager treated me as cold as though I were some stranger who they had never seen before and had done something wrong. I venture to guess that I was the most frequent customer that this office had, yet because of this incident I am planning to buy a vehicle and stop renting.

I reserved a truck from Enterprise on April 22nd 2017 Wesley Chapel location. Upon arriving at my schedule time I was told they no longer had a pickup truck available as car are first come first served. Baffled... they confirmed my reservation the day before never once advising me of this new revelation with their company. Why reserved a car/truck if it is not going to be there for you to pick up. After arriving I had to wait 20 minutes just to be helped and I notice a gentlemen leaving in a grey pickup which was more than likely the one I reserved. After checking to see if another location had a pickup I was told no they do not. This really put me in a bad situation as I was moving this day and the pickup was really needed.
I called and spoke to someone in customer service to complained and was told they should have given you the District Manager number. Not sure why they won't give it to you. But she promise that someone would be in touch with me and I never received a call... (not surprise at all) Fortunately, she was able to locate a truck at the airport. Now, I have to drive 30 minutes out my way to another location. The manager was not concerned at all about how this put me in a bad disposition. I wasn't offer perhaps a day or two rental coupons or anything. It was very disheartening. The worst of the worst...

Made reservation for pick up at my hotel, in ABQ New Mexico. Wanted to finally see Taos/Santa Fe area in my short stay for business. The office location only open 'till 6pm, but I could do the trip, see the sights, and get back by 6. Sadly they never showed up. At 1pm began to walk to office after waiting and calling several times for 35 minutes. Walked and walked in 85 degree weather, office was not at address. Finally after 9 calls got a hold of a manager at company, on hold for 15 minutes only to find out she could not reach the office as well, and she said there is nothing else she could do for me at all, and hung up! I was devastated, and was so excited about exploring the state to tell someone that they won't help you, then hang up, only to get a survey recording about their service was complete salt on the wound. I will never, ever rent from them again, and you should not either!

Prepaid the 14 day car rental charge online, called airport staff and inquired if I could return car early, advised yes, no problem. After returning car, couldn't get a refund for 10 days non-use from airport staff, they advised me no problem in getting what was due to me I just had to contact the corporate offices. Made multiple attempts to contact corporate offices, got an email from George ** apologizing for problem and advised me to call him. After multiple phone attempts unable to contact him or anyone via phone at Enterprise. Moral of this story, do not prepay car rental charges, especially with Enterprise Rent A Car.

Sorry but I would really like to give zero stars. The Langhorne location deserves this shout out. We stopped in to get a rental after an accident the previous night and had an enterprise employee bring a vehicle out of the wash shed and run into the back of our vehicle while we were backing out. Instead of being an upstanding group of people and take accountability in their part of the accident, they simply stated the law and said, "You were backing out so you are 100% at fault," and hung us out to dry, not an even an 'It was both our faults'. Will never step into this place again and will steer anyone away if possible.

My wife had a flight from Fredericton, NB, Canada back to our home in Florida today. Due to weather it was canceled and she was rescheduled for tomorrow. She stays about 1 hour driving time from the Fredericton Airport and her flight was to leave at 5:00 AM tomorrow. Rather than bother someone come pick her up and then get up at 3:00 AM tomorrow to get back I suggested that she rent a car from Enterprise, our normal go-to for car rentals.
The counter at the airport informed her that there were no cars available until tomorrow. (The other 3 companies had the same story.) She asked if there was an Enterprise location in the city. The salesperson said, "I think so." My wife asked the counter lady if she could call another Enterprise location, the answer was "No" then "Yeah, I guess so" after some prompting. Then she told my wife that the other location would not be allowed to pick her up at the airport location (something about rules to protect the location's sales and I understand there are such rules). So my wife asked if she could go out the airport drive to wait for the car (it was raining cats and dogs) and was told that she could not be allowed to do that. So a couple of hundred dollars in taxi fares are the results. Thanks for your "Customer Service" help Enterprise. Won't be seeing you anywhere else in the world in the near future, count on it.

I did an online reservation at 10 am for car pick up at 7:30 pm. I arrived at the Columbus Metro Airport and was told no car was available and to check back later. The car rental agency closes at 9 pm so when is later. Placed a call to Customer Service and was told to pick up a car from the Veterans Pkwy location at 7:45 am and she was sending the confirmation information to me. Well it's after 10 pm and no confirmation. 2nd time dealing with no car available when arriving for pick up. How are they able to do this. Now I'm the one who is at an inconvenience. #1 in worst Customer Service.

I rented a car with Enterprise on 04/3 at Fort Lauderdale Airport to 04/20. First of all they gave me a Ford Focus, the worst car ever. I went to 10 different Enterprises to switch this car but the answer was the same: "I don't have any car available." I booked by their website one promotion that I'll return the car at SC and the price was $244.64 + $100 deposit for 3 weeks (I paid this amount when I rented). When I returned the car I had one surprise: $1,184.00 additional to pay. I couldn't believe... So the sales from SC said to me that I could return the car without pay anything but I'll need to call to Enterprise from Fort Lauderdale to figure out what was going on. When I called they couldn't explain to me so they opened a claim to verify. After 2 days they called me and told that it was by mistake.
They gave a discount in my bill and that will return my money back and also will give me 3 days rent for free to try to do this right... But none of those situation happen. I'm completely unsatisfied because they didn't return my deposit. I'll never rent a car with Enterprise... I had to call several times and to me looks like they treat their customer like a **.

My dad called in to reserve a vehicle in order to pick up my sister from college for the end of the semester. There is a lot of us; as I have 4 sisters and two parents and my daughter. With that said, my dad reserved a 15 seater so all of us can go and there will be enough space for all of us to surprise my sister as we never all went up to see her. The day before we were to pick up the vehicle, my dad received a call where a voicemail was left advising him that this was a confirmation of his vehicle rental and to call back to confirm. He called back almost instantly, to which he was hung up on. He tried back 6 times and the same thing happened each time.
So today we come to pick up the vehicle, to which the branch manager tells us that to rent this particular vehicle, my father has to have a major credit card; which he doesn't have because his identity was stolen earlier this year. He cancelled all of them. This rule was never conveyed to him during the rental or in the voicemail left on his cell phone. When my dad explained that to the branch manager, she replied "I don't make the rules, that's just how If is". She continued to try to rent a 7 seater vehicle to my father to which he declined because it is too small.
My father asked to speak with someone and she replied that there was no one he could speak with because it is a Sunday. We proceed to wait 45 minutes to speak with someone as my father insisted because of the inconvenience and lack of communication and the time restraint we are in need of this vehicle. As I speak we are still sitting waiting for someone to address our situation as other customers who came after us are being serviced. I have worked in customer service for 7 years of my life, as my father has worked in customer service for 25 years. I have never seen such a lack of disconnect or empathy in a business. This is ridiculous.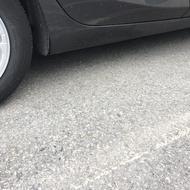 For research purposes this story is much more interesting when you read all the other similar reviews about this particular Enterprise Rent A Car location @ 1207 W Ridge Pike, Conshohocken, PA on Google & Yelp. I've been a top level preferred plus member to Avis rental car for over a decade but figured I'll give Enterprise a try b/c the rate was a little cheaper this time. BIG MISTAKE... On my very first time renting from this location this seemingly new inexperienced kid claims I dented the vehicle's rocker panel "area under the door" which is significantly smaller than a golf ball. They informed me wouldn't be an issue but even worse it's not visible to the naked eye so it could have been there when I rented the car because I didn't rub the car down for bumps before driving off.
The manager that inspected the car when I picked up the rental did a thorough inspection but did not "feel" for insignificant dents and he said everything was good. So when the car was returned and the agent preceded to explain that the dent he found was not visible but he could feel it, that tells me it could have always been there! I know I didn't cause a dent on that vehicle but regardless of my dispute or any formal investigation my credit card was immediately charged $500. The assistance manager Lou was very rude and unhelpful, customer service & regional manager did reach out but since neither has followed up to help resolve this issue. It felt like more of a public relations stunt than honest concern for the paying customer's issue. I'm seeking legal representation.

I am a military member that rented from Enterprise for a month. I was told I would be able to extend the rental a few extra days upon getting the vehicle inspected. However while taking the vehicle to Enterprise to make a payment and also have it looked over. I was told I wouldn't be able to extend the rental. I was in my military uniform at the time. The salesman took the keys and said sorry. I was in disbelief. The salesman didn't even ask if I needed a ride anywhere. Upon asking him he said he couldn't do so. I will never rent from Enterprise again.

I rented a car from them 3 days back, and the AIRBAGS got deployed for no reason when I was driving. I got scared as hell, and I hit the brakes within a few seconds luckily and saved myself. They clearly did not inspect the car properly before letting me use it. Pathetic service. What if I had not hit the brakes? I would have been dead by now. Extremely horrible! Damn it, the worst experience that I have ever had with any car rental in my life.

Well long story short, I left my wallet in a rental with no cash in it. When I called recently after the car was returned they said they had already rented the car out with my wallet in it apparently. So I'm well aware it is my bad to leave my wallet in the glove compartment, but for it to not be found and returned (in the GLOVE BOX) is clear to me I was robbed. Complete BS.

Lauren FixAuto & Finance Contributing Editor
Lauren Fix, also called The Car Coach, is an automotive and auto finance expert. Her understanding of vehicles has made her the "go to" person on TV, radio, print media and the Internet. She has authored multiple books and writes a column for several outlets, including Parade Magazine, NewsMax and Car Coach Reports. She is a regular guest on major news and morning shows, discussing the latest updates on cars and car financing that will help drivers make smart decisions when buying, maintaining and financing cars. More about Lauren→

Founded in 1957, Enterprise has more than 7,000 locations across Europe and North America.
Free customer pickup: While it has locations at most airports, Enterprise also offers to pick up its rental car customers at no extra charge, saving renters the cost of cabs or shuttle services.
Online reservations: Book a rental car online in just a few minutes using the interactive form on the Enterprise website or app. Automatically generated confirmations make it easy to verify and alter reservations any time Enterprise is open.
Business rental program: Businesses can offer employee discounts or negotiate flat-rate costs through the Enterprise Business Rental Program. Enterprise helps employers save on reimbursement with a quick calculator to determine the expenses of reimbursement versus rental costs.
Long-term rentals: The Month-or-More Rental plan is an option for temporary reassignments or while waiting for an employee vehicle.
Many makes and models: Enterprise offers more than two-dozen categories of vehicles, including everything from economy cars to 15-passenger vans.
Discounts: Weekend specials, a points program and email offers can lower your rental costs.
Car and Ride Sharing: Mint Cars On-Demand is a convenient program that is needed for short-term rentals of a variety of vehicles 24/7. Enterprise Rideshare connects groups of five or more riders wanting to save time and money while reducing stress on the way to work. Riders can choose how to get to their destination in a newer van, crossover or SUV.
Best for Vacationers, business travelers, event planners, temporary workers, those with cars in repair, those who want a wide selection of vehicles and those who don't own cars.
Enterprise Rent A Car Company Profile
Company Name:

Enterprise Rent A Car

Year Founded:

1957

Address:

600 Corporate Park Dr

City:

St. Louis

State/Province:

MO

Postal Code:

63105

Country:

United States

Website:

https://www.enterprise.com/en/home.html