Consumer Complaints and Reviews

I reserve a standard suv for my trip to Disney. I reserve the vehicle in February for my March Trip. I get to Enterprise to only find out that they don't have a standard suv. I was really upset I assume making a reservation is to secure a vehicle on the date you need it. I had to go all the way to Enterprise in Valparaiso, Fl to rent a vehicle. I been renting from Enterprise for over 10 years this is the first time I was really disappointed in the service the employee wasn't concern whether I had a vehicles or not. In the future can someone give the company the meaning of Reservation because apparently they don't have a clue what the definition is.

Charging your credit card without authorization. On November 1st Ford dealer in Lexington Park Maryland called to get a rent a car that they were paying for. Enterprise pick me up made me use my ID and my credit card just for incidentals. March 7th I see a $400 charge a $435.35 charge on my American Express card from the rental back in November of 2000 and 16. When calling Enterprise Rent-A-Car to speak to the manager Joy she said she would send me my invoice as to why they charge me. She said the Ford dealer did not make the payment in which I talked to the Ford dealer Charlie and in which they said they did pay Enterprise Rent-A-Car. So I asked for the invoice which says that Ford did not pay for it in which Ford dealer is asking for the same invoice.
I have called the Enterprise Rent-A-Car in Lexington Park every other day asking for invoice which they cannot give me and Joy the manager will not return my calls to explain why I was charged almost $900 on my credit card without my approval and why they cannot find an invoice that they just put on March 7th for $900. Obviously there's an issue there.
They also charged a headlight that was not damaged to a person that damaged the side of the car in which I told them and the police report so that it was not due to the damages which Enterprise should have taken it off but I see that they did not when they knew that that $500 charge had nothing to do with the rent a car so there is showing you how Crooked Enterprises in which I called the corporate office last Friday and they say it could take two weeks before somebody will return my call. I work retail and there's no way I would wait two weeks to call back. Unsatisfied customer. If this is how a corporation is run I would not recommend renting from them. Very concerned about this.

Here trying to rent a car while visiting my daughter. I am being told because I don't have a CC they cannot rent me a car. Must have a CC if you are from out of state! Does this make sense when the debit card is a debit Visa logo and there is money there. How can they discriminate just because I don't believe in using CC? They would get more money from a bank than a CC in the end. We have traveled in at least 35-40 states and 5 other countries and a CC was never an issue for us. Thanks for leaving me stranded Enterprise! Sad part is we trust this brand name because they normally take care of the customer. Is this even legal?

We included a car rental from Enterprise on an international flight. We were charged by Travelocity AND again our credit card was billed by Enterprise "as a deposit" for 350.86usd AND 80.76usd. After calling 2 numbers and speaking with 5 employees no one could explain the 80.76 bill. They explained this is their normal operating procedure. We have traveled all over the world and this is the first time using Enterprise. Usually the car rental bills the credit card AFTER the car is returned. Enterprise explained they will credit back "the deposit" when the car is returned??? So they are using our money for 2 weeks without interest? This is the last time we use Enterprise.

I went to Enterprise in Cocoa, after being told by Florida Farm Bureau to get a rental car. My car was being repaired, and my license was confiscated because I had an accident in Palm Bay, FL. The Enterprise store couldn't pick me up because they did not have a small car for me. I waited several hours with no reply by them. My insurance, Florida Farm Bureau, sent me there. So I got a ride there and asked FOR ANY CAR OR TRUCK.
After being IGNORED for 40 minutes, a girl could not think, but she kept repeating: "It's against ENTERPRISE RULES. If your driver's license is confiscated, I CAN'T RENT A CAR TO YOU." I said "the police gave me a TICKET which plainly stated that it was equivalent to a driver's license, and I could drive with it for 10 days." And she kept repeating "It's against ENTERPRISE RULES..." I said "can you read the ticket?" And she kept repeating "It's against ENTERPRISE RULES..." I said "can you read the ticket? Are you a robot?" And she kept repeating "It's against ENTERPRISE RULES..." So in conclusion, ENTERPRISE FAILED ME!! They and FLORIDA FARM BUREAU BOTH FAILED ME!!
How do I know I can trust these reviews about Enterprise Rent A Car?
718,857 reviews on ConsumerAffairs are verified.
We require contact information to ensure our reviewers are real.
We use intelligent software that helps us maintain the integrity of reviews.
Our moderators read all reviews to verify quality and helpfulness.
For more information about reviews on ConsumerAffairs.com please visit our FAQ.

So we originally booked an 'economy' car with the Colorado Springs Enterprise. Upon arrival, we were told there wasn't any economy cars left and we could have their SUV at no extra charge. Too kind. I am still confused as to how they overbooked their economy cars. Colorado Springs seems like a small town and doubt too many people would want a small car to drive around in.
We were taken outside to inspect the SUV with one of their reps, organize insurance and pay for the rental. We were told the total would be $450. As we were quoted around $150, this came as quite a shock. Turns out $30 of this was insurance, $150 was a holding fee which they explained much later and the rest was the total cost of the smaller fees associated with renting the car for three days. Upon reviewing an itemized receipt, which I had to ask for, I can see there's a lot of small charges I have no idea about ('DW', 'PAI' 'SLP', etc.). As well as this, we were charged a fee for having an 'additional driver' (second person driving the car). I have never been charged a fee for this. Ever.
Back to the car, we attempted to drive the SUV out of the parking lot and we just couldn't. We asked if they had any other cars, such as a sedan, and they said they did. We waited about half an hour for the sedan to arrive. While waiting, the staff were chatting about which car to give us. One said that one car they had available would be considered a sackable offense if they gave it to us... The whole place, experience, and customer service was just a mess.
I would have totally booked with Hertz as I usually would if it was closer to where we were staying. A Hertz rental for three days would have literally been half the amount Enterprise billed us for. And it's a bit dodgy not to provide us with an itemized receipt after billing us for an insane amount. Don't book with Enterprise. Ever.

Unfriendly robotic customer service with excuses. I booked a rental car from Crowne Plaza Herndon, VA from Florida; I had icy delays with flights being canceled; I called and they could have alerted me that their offices close. Then this morning the true NON PROFESSIONAL Management was apparent; they wouldn't even use my daughter's card for the $100 deposit. Very dissatisfied with these slacker - change is definitely needed unless the corporate contracts are huge money! Liars and dumb kids run this Enterprise! I miss the friendly savvy professionals of Enterprise in SW Florida. I'm a grandmother flying in to visit my family - beware of rude "know it all's" at this office! These two young men and one lady are more concerned with their personal lives than us customers.

I received email special for Enterprise car rental for 9.99 for weekend and called all over Central Florida Enterprise offices and they said they do not offer that. Went to customer service and asked who is offering this special and he told me he could not find anyone who was offering this special as it was advertised. He gave me region phone of Brian ** VP ** and they said they couldn't help, call their corporate office.
So I did and the women whom I spoke to would not give me her name and said she couldn't tell me where this is being offered and I didn't need to know where it was being offered since I lived in Florida and it was not offered in Florida. Very rude. So I gave her 2 locations in the country to look and dates. Cleveland Ohio and Los Angeles CA neither had offers. I told her it's false advertising and she doesn't care. That's what they do so you will click on their site. I am so tired of this by these big businesses. We as consumers have no recourse against this false advertising. They should be held accountable.

TERRIBLE EXPERIENCE with RENTAL CAR OUT OF MIDWAY AIRPORT. Tonight, after a long day of traveling, I rented a car for a two hour drive home. The roads were snowy, slushy and salty from a current snowstorm. At times there were whiteouts and there was ZERO windshield washer fluid in the automobile. What kind of company doesn't inspect rental cars especially in these conditions? If given an option, I will never rent from Enterprise again. I was put in an extremely life threatening driving situation between Chicago, Indiana and Michigan. This was a forecasted storm yet no consideration was given to your customers. Extremely upset with this experience tonight.

Sanford Orlando has many other rental counters on sight. DO NOT USE ENTERPRISE. We were not given a final statement and were charged an erroneous additional $345.00 when we looked at our credit card bill. When we called to inquire, they didn't know why but said that they would refund. I asked for a confirmation email, which I never got (thank you John and Crystal). We were credited $335.00. When I called back to see again why the difference, John told us that they had credited the account. I informed him that it was still $10.00 short and he said he would fix and hung up. NOT AT ALL PROFESSIONAL. I don't know how they can continue to stay in business.

I have rented a vehicle within Enterprise in the time frame 20-26th Feb 2017. On the 15th Feb 2017 I have entered one of the rental offices on Sheppard Airforce Base. I am German. I informed myself about all the options that this company offers. I spoke with one of the employees and I told him that I just wanted to have a cheap vehicle with BASIC insurance for my visiting friends in the mentioned time frame. He confirmed my statement and everything seemed to be all right.
On the 20th Feb 2017 I have entered the office at 2001 Old Jacksboro Hwy, Wichita Falls, TX 76301 accompanied by two friends since the office at Sheppard Airforce Base was closed at that time. After a short conversation with the same employee, I told him that the car would only be driven by my visiting friends from Germany. He asked their drivers license and added both of them as drivers. (No word mentioned that it would cost 10$ PER DRIVER and PER DAY extra!!) Now we were with THREE (03) individuals allowed to drive the car. (Which was not necessary at all!)
I then signed the contract, telling the employee that I have to trust him since I have forgotten my glasses and that my friends were not able to speak English. He friendly pointed his fingers where I had to sign, so I did. While I was on duty, my friends were traveling around. On the 20th Feb 2017, they accidentally ran and violate the toll station on Road 44 north direction Oklahoma City. On their way back they made contact with the toll collector and paid the fee. My friends told me that I will get a citation from the toll company, but when I would show the receipt to the rental company, the toll company would reject the fine.
While talking to my colleagues on duty, I figured out that I have paid way too much for six days renting a vehicle. BASIC insurance in Germany means: Third party liability! That would have been around 13$ /day. Not more, not less! The contract could have been made with only ONE of my friends as the only driver, saving another 20$/day!! The Enterprise employee charged me 19,99$/day + RAP 5,99$/day +10$/day per additional driver!!! Instead of paying 404,14$, I could have payed 220,39$!! Enterprise employee took advantage of me, since I am German and not as familiar as a US citizen with these contracts. Instead offering a good deal, he took advantage of the situation. On the 27th Feb 2017 I then made contact with supervisor at 2001 Old Jacksboro Hwy, Wichita Falls, TX 76301. I explained the situation and I was hoping to get a positive response.
The Supervisor felt SO SORRY for the mishaps and replied that she could not help me since I have signed the contract. With the ticket from PIKEPASS she could not help me either and I have to wait until the company PIKEPASS would have made contact with me. As a German citizen with a citation like this I would get in trouble crossing the border on my next trip to the USA! The Supervisor could have help me out by sending the Toll Receipt to the company when PIKEPASS wanted to retrieve information about the renter! Social medias are a good place to share such OUTSTANDING SERVICE experience with friends all over the world. I will talk to my colleagues back at home to see if it is possible to increase the amount of rental vehicles while oversees for several MONTH paying THOUSANDS of Dollars to Alamo, Enterprise or National.

Was over charged on Feb 9. Spoke to the person I rented the vehicle from. He would credit me my money within 24/48 hrs. Haven't seen it. Week later contacted someone over the branch was stated I would be refunded. Haven't seen it. Called corporate and spoke to someone who said someone would call me. Haven't heard a word. The whole company has horrible customer service from the bottom of the chain all the way to the top!

My insurance contacted Enterprise to inform them I would be renting a car due to an accident. When I went down to the ROCKVILLE CENTER, NY store, I was told there were no cars, but they would have an agent from the next town over, (LYNBROOK), meet me at the body shop with a car so I could continue my day and get to work. After numerous phone calls to the RVC store, all they would state was "The car is on the way", when I called the Lynbrook store, they had no idea about a rental. Then they said "They were on their way". I waited an hour! Still no car, no agent. I called the corporate office, and to add insult to injury, I was met with a very rude woman who constantly spoke over me as I was trying to speak. Bottom line: a business that allows their employees to treat customers like crap, does not need business from good, hardworking people. BOYCOTT ENTERPRISE!!! SLOW, RUDE, LIARS, FRAUD!!!

They were not our first choice but became our choice after we were ripped off and treated horribly by Hertz. This company was great! No hidden charges. No nonsense. Only want to be paid for what they deliver. Very important to them to make the customer happy. A relief to find them and rent from them. I would not hesitate to rent from them again and recommend them to everyone I know.

When I pick the car up I was told I could use my $150.00 if I need another day. So when I called on March 4th and spoke to a young lady she told me now I could not use that $150.00. That I had to bring in some money on March 4th and told me what time they close and I would have to go to another office. But my daughter did get home in time to take the money that day. I was told we will be close on March 5th. So I end up coming on March 7th and they had took the $206.00 on the March 6, 2017 and two $50.00 payments and $180.00 on March 7th. The ticket # is ** - The Downtown turner field office on 450 Capitol Ave. They really need to learn their job and communicate with each other. I know I will never come back there because they don't know their job. They need better communication skills. This was all wrong and customer service was bad. There was an amount they took off my mother card $280.07 on March 2nd when we picked up the car.

My experience is that they charge more than $30 a day for a rental (which is the amount my insurance pays). Their customer service is horrible. Employees seem very unhappy. Bottom line... use someone else.

My experience with 12150 Wiles rd, Coral Spring fl 33076 with ** answer the phone when I called in for pick up and service. After extensive question about second party credit card. Then request pick up no one would be available until 10:30. Finally my mother in law came over, we went in. After waiting without being acknowledge. She decided to finally notice us. I told them State Farm sent my information. The same question about my mother in law using her card I asked over the phone she now decide was going to be a problem. She is present with card and ID. I said, "This is idiotic. We spoke on the phone. Why now we have to go through a runaround". She said excuse me. I repeat myself. I was denied service with ** because I used the word idiotic. After her nasty attitude, nonacknowledgment, my offensive because I said this is idiotic.
Now I'm on my way to another Enterprise. Hopefully I will not be black balled because ** is the only one who is allowed to feel frustrated. We should wait patiently on her because she is the queen of Enterprise. We are peasants to her. We are of no importance. I'm at the new location on University and Royal Palm, greeted as soon as walk through the door. Prompt assistance, high energy and NO ATTITUDE!!! Nikolai ** is making our transition a lot easier so in all actuality I appreciate ** being a mean girl because I am at a better Enterprise. Thanks Nikolai **. We are so happy with the transition???!!! ** you should be ashamed of your diva attitude!!???

First and foremost, I created this account just to write this review. I never go online and write customer reviews whatsoever, but my experience cannot go unheard. I do not want to waste any more time associated with this company so I will keep it short. Enterprise car rental agency is by far the worst company in the industry I have ever dealt with. To begin, I was in need of a rental car to pick up family and friends from LA. My family and I comprised of 6 people, therefore I required a vehicle to accommodate at the very minimum 6 people. They complete refused to rent me a vehicle that could seat more than 5 passengers because of me being 24 years of age.
I was upset but understood their redundant policy on age. So instead I went ahead and booked a one way rental for them to pick up at the LAX airport, but to make matters worse they refused to release them the vehicle without a credit card to put a deposit hold. My family and friends were exhausted from their trip and just wanted to come home, but Enterprise and their ridiculous policies decided to not care about the customer and lose our business. Thankfully they were able to finally rent a vehicle with Avis with just a debit card, no credit card required. Enterprise seriously needs to restructure their business model and policies. I will never do business with them again.

Enterprise made up charges that the vehicle had hail damage and is charging us for the damages 6 months later. They have extremely rude managers. I called to complain to corporate several times and they did nothing. DON'T EVER RENT FROM ENTERPRISE.

Enterprise, Chattanooga TN on Lee HWY. New employee charged credit card twice without my permission. It was twice declined. He he. They also charged $7.99 per hour, $30 day and a weekly rate. Oh they did get $50 for deposit which they kept. $150 original deposit was returned.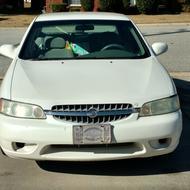 My wife lightly bumped into an Enterprise rental car at a stop sign. Both cars were stopped. No damage at all on both cars. No tickets from cop as there was no damage. Enterprise is trying to sue for major damage when there is not any. VERY BAD BUSINESS. Stay away from these CROOKS! The picture attached shows a 2001 Altima that supposedly did major damage. Give me a break you CROOKS!

The worst Experience ever. I had a car rented by my ex-company (Hauni. Hauni has a corporation account with Enterprise). After I returned the car and did the claim. Couple weeks later Eric ** (Claim Specialist agent) was in communication with me about it. I gave him the contact information for the people In Hauni. After that he told me he was in touch with them, and they were in the process. I asked him to keep me in the loop and updated. He said he will.
I tried to call him later with no answer. He never get back to me or anybody from enterprises did. Nobody got in touch with me after that. I thought it was resolved between hauni cor. and Enterprise cor... But last Friday from the blue, I got a bill from a collective agency TSI after about two years of no communication with me. I HAVE ALL THE EMAILS WITH Eric **. AND I HAVE THE EMAIL THAT MENTIONED HE WILL KEEP ME UPDATED.
It is impossible to talk to a manager. I asked couple time with no answer. They are from another world. They talk to you like you are the enemy. They don't get you are calling to resolve the problem not to create it. Anyway, it's a nightmare to deal with. There is big chance you will end up with bad name and bad credit with you trying your best.

I had made 3 reservations at 3 different places. First off they did not inform me of what I needed to rent car other than cc or debit card in DLs but I get there and it's another story. So I go back to the house to get everything they needed. So I go back up to the store and the very rude guy have gave my rental away so me being very upset so I got to the other places. Either store called me to let me know that they were out of cars. Now I am without a car for my aunties funeral ugh. So upset with Enterprise. Bad business???

I do not recommend renting a car from this establishment. They took advantage of my 22 year old daughter while renting a car from an insurance claim, and Ryan ** even had the nerve to raise his voice at me when I confronted him about the unprofessionalism. The salesman told her to just sign the agreement that the car was fine when she picked it up. I asked for photos of the car and Ryan ** told me that they don't take pics...she signed the agreement and that's all that matters. The car had several scratches and door dings along with a dent on the passenger door. Make sure that you take before and after photos of the car you receive because they will charge your credit card for previous damage.

I made reservations over the phone, arrived and finished the process... At about closing time they tell me that they do not have availability. I was left stranded.
Moreover, I was left without a car for the whole weekend and missed work on Monday. The worse thing is that after filing a complaint, I spoke with a Alex ** by name and this service was worse than the first.

I have had an account with Enterprise for the past 9 years. I have accumulated enough points to use them toward about two weeks of free rentals. Just recently I received an e-mail from Enterprise encouraging me to verify my points status. Once logged in I found that I have zero points. Needless to say that each time I made reservation I checked with the store or on the web to make sure that my Member number was attached to paperwork and that I was getting points for my rental. I called Enterprise and was informed that my account was activated in 2015 and had only two rentals that I was qualified to receive credit for.
Despite my repeated requests to verify my account and to run screen under my name to retrieve my past transactions customer representative kept repeating that my account was activated in 2015. I feel that I was taken for a ride and the company is dishonest with their business practices. I hope this will not happen to other customers of Enterprise.

Reserved and rented a car from Enterprise in Stockton on Hunter st. for 24 hrs only to take care of local needs. I had been told by the renter that it had 1/4 of a tank and I responded that I will bring it back with the same amount. With that being said he responded and said "no worries because we will reimburse you for what ever you go over". Other co-workers and the manager heard this because she jump in the conversation when we discussed charges to my card, (charge card vs ATM card).
When I left the parking lot the gas gauge had shown way less than a 1/4 tank but my intention was to let it slide and still return it with 1/4 or a needle mark more. I had no reason to fill the tank nor add gas until the need to return it. When I did put in gas and tried to match the 1/4 mark it never got there. I turned on and off the ignition, I also waited for the needle to settle and then proceeded to add more and recheck the gauge using the same procedure. After ** amount of dollars I gave up and got in the car with the intention of rechecking the gas gauge after some time prior to the return. But to my amazement the gauge read 3/4 of a tank but only after getting in and driving off. Apparently the float was stuck and the heavy movement jarred it loose. Who knew that I needed to hang off the car like a "mad gorilla" to shake it loose.
Returned the car the following day, got the same guy that I rented it from and told him that the tank was at 5/8. He said "no worries" and proceeded to get the mileage and gas level but he was stopped on the way out and she (manager) told me that they do not reimburse for gas. When I told her what he promised she replied that he was new and didn't know when I rented it. She still would not honor the agreement. We argued back and forth until she made another promises that I knew instantly was a lie and that she says that gas prices change all the time and she would give me credit for the next time I rent.
You the reader should instantly get this lie as well and if not I'll help you. What she had just said is what would bolster what I was saying and that gas prices change hence the reimbursed valued for that day. She refused to indicate in what form this so called credit would be and how do you place a value on it if not current gas. In addition they have lied so far who is to say that they would actually enter it in the system or is there even a place for it and what if it's years or decades or never to rent from them again. It was obvious she was offering something false just to get me out of there. When I started to ask if the charges to my card was going to happen as promised she lashed out at me again and claimed I was disrespecting the rest of her employees. Her action, answers and attitude was not at all becoming nor acceptable.
When I told her that I was going to make a complaint to Enterprise Corporate she laughed and gave me a look as the saying goes "if looks could kill I would be dead." I asked for a ride home and she refused me until I pressed further on it. Now I know why she laughed at me about the complaint. I called Corporate and turns out they have no complaint department you can complain to, they forward it to the manager or the district manager and should hear from them in 4 to five days and if no answer they will leave a message and in a few days if I do not respond back they will leave email. I have called many times and still no response. It has been 1/11/20017 and 1/12/2017 when this started. It is now 2/28/2017 and no reply in any form. Every time I call I get different lies and a different story. LIES, LIES, LIES and MORE LIES.
I used to rent regularly from this company, AAA, KODAK, DANKA, NASA, personal, vacation etc. You would think they would value you as a customer, but it turns out they only value your wallet and to Hell with customer relations. By the way they own all kinds of rental outlets like Dollar, Alamo, Rent a junk and many many others. Look up Enterprise ratings and other holdings. They have a monopoly on car rental worldwide, again look at their ratings. This is just a taste of what happened. Good luck with this.

Barcelona Airport Enterprise rent a car charged us for damages after we left when damages were not sustained. We have pictures to prove it. I believe they did it because we were flying out and had to return the car before they opened and therefore could not be there for personal verification. They are committing fraud.

I rented a car from Enterprise off of Bethelview Road, it was the weekend special. When I picked it up I realized there was one day that was charged too much, $29.99 instead of $14.99. When I asked about it he told me that since I wasn't returning the car by 9 a.m. on Monday that it was charged as an extra day. I specifically asked him if the 100 miles a day limit pertained to that day and he point blank told me no that it did not have a mileage limit. I asked him if they could tell which days would be driven 100 miles or less and he said they had no way to tell what the mileage was each day. I then asked him if there would be the extra .20 cents per mile charge if I went over the 400 mile limit since they were charging me extra for that other day and he said no.
I wouldn't be so upset about getting the bill back and finding that they indeed did charge me the mileage overage if I hadn't been so specific about asking and being told no it wouldn't happen. When I called to inquire as to why I was told there was a miscommunication. To me, it was a flat out lie, not a miscommunication and I told them so. If the young man didn't know the answer to the questions I was asking, then he should have asked someone and not just lied to me.
This isn't my mistake but I am the one who has to pay for it. They weren't in the least willing to even ask the young man who checked me out or try to straighten it out for me. They only told me there was a miscommunication and they "apologized" for it. I told them not to worry that I wouldn't be using their business anymore. It wouldn't have hurt them one bit to refund my mileage overage since I had been told specifically that I wouldn't be charged for it. He also told me that if I had them fill up the gas tank that it was a lot cheaper than if I did it myself, which I found out later it was about 1/3 more than if I did it. Thankfully, I turned it in with a full tank and didn't have to have that cost added to my bill as well. Lesson learned. Don't trust this Enterprise location.

You guys are ripping people off. I will never, ever, never, never, never rent a car with you. And People I know will never rent car with Enterprise. Over my dead body. I rented a car from Thursday 23rd Feb 11:00 AM to Sunday 26th at 12:00PM. I filled up the tank, returned the car. I was charged $195 for protection I did not ask for. Reservation dates Feb 23, 2017 - Feb 26, 2017. Itinerary # **. Confirmation **.
Enterprise Rent A Car Company Profile
Company Name:

Enterprise Rent A Car

Year Founded:

1957

Address:

600 Corporate Park Dr

City:

St. Louis

State/Province:

MO

Postal Code:

63105

Country:

United States

Website:

https://www.enterprise.com/en/home.html