Consumer Complaints and Reviews

I just received a bill 3 weeks after my Dollar car rental in Florida. For going though the new Cashless Toll booths, Dollar charges you an EXTRA $15 per booth. This is my bill: Toll Charge $1.32, Dollar Admin Fee $15.00. Toll Charge $.79, Dollar Admin Fee $15.00. This goes on and on to run up a total Toll charge of $10.82 and ADMINISTRATIVE FEES $90.00. It looks like there are lawsuits being filed against Dollar and other car rental companies. I have been renting cars for 30 years. I have never seen anything like this. Just educate me BEFORE and then if I agree to the admin fee... fine. The $90 charge is ok. Don't bill me after and state... oh well... it was in the contract. I cannot believe a $.79 Toll fee costs Dollar $15 to bill out and pay. This is a scam and I will never rent from Dollar again.

I have rented from this company 2 times, both times I had problems. The first time in summer 2016, it took me almost an hour to get the insurance taken off before actually getting the car and leaving the building. The 2nd time was returning car on 10/24/2016. I topped the gas off across the street of the airport. I drove the car to the airport and returned it. The next day, I seen a $43 charge on my card. When I called them, they said they had to put a little over 3 gallons of gas in the car. I stated I filled it up across the street. He continued to say it wasn't full... Even if they had to put an eyedropper of gas in the car. $43 for 3 gallons... Unbelievable. Will not use this service again.

I had a booking with Dollar Rent A Car with as I thought all insurances paid. At SF airport told I needed more insurance as if I had an accident and my car was off the road. I would still have to pay for the car with no replacement for all the time it takes to carry out repairs! I said no to this and then they started on tolls $160 for 2 weeks tolls and they outright lied saying the Golden Gate Bridge was now $11 dollars a trip and got their colleagues to confirm this and they are LIARS!
I have been coming to the USA for many years but over the last couple of years had one rip off after another from car rental companies. The last one with Budget adding fake insurances I never asked for and Amex siding with them even though it is a scam. When is some going to be done about this scamming as it has become an epidemic and will only get worse if nothing is done. Shame on you all the officials in SF who turn a blind eye to these legalized crooks! Is there a good rental car company out there and what happened to competition. Car rental companies as Budget, Hertz and Avis is the same company as are Dollar and Thrifty?

Cheaters. I reserved a standard car and paid it from Priceline.com for three days in San Francisco. But when I got there, they just give me a compact car. So I will never do business with this company anymore.

I'm a coach who was traveling with 16 athletes and two other coaches from Texas to Milwaukee Wisconsin and back this past weekend. My assistant coach reserved 3 minivans for our trip. Upon arriving they informed us that each coach had to use their own credit cards (instead of just one) if we didn't want to get charged $13.99/day for each additional driver because all reservations were made by my assistant coach. That is ridiculous. We're with a university and HAVE to use our university card. One of the three coaches doesn't have a university card so in order to avoid the additional charge of $28 for him (for a 2-day rental), he used his personal card ONLY because they assured us we could still just charge ONE credit card upon returning the vehicles. Well a few days later we return the vehicles during normal business hours and there is NO ONE there to help us. In order to make our flight we had to turn the keys into the after hours box.
We tried to call on Monday and of course they've already charged all three cards. On the phone the representative mentioned how we should've created a corporate account, but turns out this still would NOT have solved any issues as we would all still have been charged as additional drivers. STICKING WITH ENTERPRISE FROM HERE ON OUT!!!
How do I know I can trust these reviews about Dollar Thrifty?
611,030 reviews on ConsumerAffairs are verified.
We require contact information to ensure our reviewers are real.
We use intelligent software that helps us maintain the integrity of reviews.
Our moderators read all reviews to verify quality and helpfulness.
For more information about reviews on ConsumerAffairs.com please visit our FAQ.

This morning I was checking out car rentals, and saw a good price of 979.40 Australian dollars for a 19 day rental of an SUV from Vancouver airport. So I decided to book and just as I was about to confirm my credit card details, I noticed that the amount was the same, but the currency had changed to Euros. On today's exchange rate, that is a 44% price hike. Pretty sneaky. How many other have been caught by this little scam?

Reading countless reviews has prompted me to post a review here. I was also duped by the Dollar sales rep even though I clearly said I didn't need any extras as I had already paid for the car using my credit card. This didn't stop him and I thought I was signing just to confirm this. It wasn't until I checked my credit card that I saw they had charged me an additional $60. I called them, and emailed them and they used the excuse that I had signed the contract. No matter how often I emailed they did not want to discuss my case any further. I was not going to let them get away with it so contacted my credit card company with all the evidence. IT WORKED! I was credited this amount. It may have taken me longer than expected but I did it. Despicable. I will make sure to be careful when hiring a car in future.

I made it totally 100% clear we didn't want any insurance or extras. For three days rental, I got charged 74.95 extra which I didn't notice. They prey on foreigners knowing they are unsure of the system and have arrived on long flights. As I didn't notice this the first time (seen after viewing credit card) I used them again 5 days later. This time I was sharper. They put on pressure sales techniques to get me to pay for services. Even scribbling on the sheet that I would be ** if I break down. Horrendous service... Never again.

My booking process was easy. Getting the keys and the vehicle were also easy. "Sir, would you like to add insurance." No thank you, my Amex card covers rentals and I also have my own thru State Farm. "Ok sir, just sign at the X on the screen". Prints contract, folds up contract and places it in a folder to give to me. 8 days later, my c.c. statement shows a charge of $177 for insurance.
I call Dollar and politely explain the conversation I had at the desk and I would like a refund. I'm told "We like our customers to read the contract at the desk." Also," you signed it." Told them I trusted what was agreed upon is what was in the contract. If they want customers to read it, then put it in front of them and go over it with them. Instead they fold it up and hand it to you in a folder. Have the customer check the box of any extras they wanted to add. "Our customers complained about how long it takes when they have to do it themselves". Are you kidding me! Told her that I know commission is earned on "extras" that are sold. That is shameful to pull that on customers. She said they could refund 50% of the charges and that was the best they could do. I am still in disbelief that a company would do this to their customers, and not even try to make the situation right. Lesson learned... never again Dollar... never again.

I felt I was scammed by their counter representative when the person inserted these additional charges. My husband made the initial reservation but was unable to get the car because his credit card won't go through because it was an out of state transaction. The total cost of my husband's reservation was $260 without the additional charges of insurance, roadside assistance and additional driver. This reservation was transferred to me instead due to the problem with my husband's credit cards. I signed the contract confident that I was getting the same price as my husband's reservation without reviewing the contract. Well, this contract/reservation, as it turned out ballooned, to over $500 because of the additional charges that were tucked in without my knowledge.
My advice to customers: before you sign, review the charges. These counter representatives will take advantage of you at your critical moment of confusion, tiredness and business. I will never, ever transact business with this company in the future. I also gave warnings to all my friends, relatives and the company I work for of this unprofessional practices.

Unfortunately, this is the second bad review I have given Dollar, running on East 22nd Street in NYC. I've just spent 1/2 an hour discussing with three different people so forgive this brief review: Rented and EZ Pass with car for $21/day. First toll I went through was a cashless toll, i.e., no humans to take your money or gate that rises when you go through it with EZ Pass. Second one I tried to get through, the gate did not go up, police took EZ saying that Dollar had not paid.
When I returned the car, Dollar refunded me the $21 charge, but the other day, I got a notice for the first toll PLUS a $15 admin fee. But because they refunded me and because the first toll was cashless, I am forced to pay this admin fee. If I had them recharge me for the EZ now, they would remove the admin fee - problem is that I paid all the other tolls after the police took my EZ Pass. Crazy circular logic with no customer service logic to it. Bottom line, if they're cheap, rent from them, but if it's a close call with another rental agency, choose the other one. One PS to this - the first customer service rep I spoke to sighed when I explained and felt I should not be charged. Sadly, not the last woman I spoke to. Drive safely, but not with Dollar if you can avoid it!

After declining all the additional insurance and electronically signing the contract the agent put the paperwork in the envelope and said you're all done just go pick your car from either row 5 or 6. We put the paperwork in the glovebox and used the car for 4 days and returned it. The return area is very dark so when the return agent said, "You're all done," and put the paperwork back in the envelope you couldn't read it and left. It wasn't until I got home and saw what was done. I called Dollar and they said that I signed and agreed and there was nothing they would do.

The actual rental process went fine. We picked our car up from the airport, guy at the counter was nice, and we returned our car after our trip - no worries. Fast forward to three months later, and I notice my credit card is over the limit. I check my account to find out why, because I haven't used that card since the trip. They've been charging my credit card every month for the past three months! I've disputed the charges, but I may end up having to cancel my card just to get them to stop. I have no explanation as to why. My husband is the process of trying to get to the bottom of it, but when searching for a car rental, take heed. There are this many negative reviews about this company for a reason.

The car rental itself was fine. They are cheap. They have to make a profit some other way. With me they chose to add insurance to my rental that I declined. I should have noticed, but I had just landed after 14 hr travel and it was 4 am in the timezone I came from. I think it's outrageous that representatives have the nerve to check yes on products where you told them no. That you *have* to check they actually do as you tell them. And get backed by their company about it also. I would call it fraudulent. Since it's a shared counter, this behavior will also affect any rentals at Thrifty Car Rental.

This past weekend my husband and I rented a car when we landed in New Orleans. The rate I reserved the car for when I booked through Southwest was $107 for four days. When I went to turn the car in they wanted me to pay almost $500! They claimed I turned in the car a day late (it was an hour late), and that bumped up the cost from $31 a day to $48 a day for the car. The hour late rental charge should've been $18 an hour, but they claimed otherwise. They also charged $7 a day for an "extra passenger", and there were countless other charges on the final bill that were not disclosed at the time I made the reservation.
When I tried to pay at the end of the rental period they were not able to correctly run my card. After 15 minutes of trying one card, I gave them another one to run and it worked. This morning I logged into my bank account and found that I was charged twice. I was able to get my rental down to $358 which is still more than double the quoted price. The staff I worked with when dropping off the car was rude and completely incompetent. I will never rent from this company again!

My husband and I booked a car through Dollar for our honeymoon. The clerk at the desk was short but polite to the ** customer in front of us, and we thought nothing of it as we just wanted to get our car and go. When she heard my husband's accent and his brown skin she immediately treated us differently. She was rude and talked to us like we were children. Repeatedly she pushed add ons that we did not want. We repeatedly said we did not want them. Instead of hearing us, she proceeded to explain, like we were mentally challenged that we needed an upgrade and additional insurance. We again, said we were not interested and we just wanted to get what we reserved. She still did not listen to us.
At this point, I asked why she was being so rude. She snapped, told us to wait in the corner like naughty children and got on the phone with her manager saying she had rude customers she could not handle (mind you, we never raised our voices, we never said a rude thing to her). At this point, we took our business to a different agency and got a car from them. The clerk there treated us completely differently - basically treated us like human beings. As we were leaving, the Dollar clerk started raving about how she gets so many positive reviews from her customers and that we were the problem even though all we did was ask for the service we reserved and we asked why we were being treated in such a rude fashion. It is unacceptable and it is racist. No person should be treated in such a manner. We will never use Dollar again.

Do not use this company for your car hire. I hired from Las Vegas and when I went to pick the car up was advised to take out all sorts of 'extras'. I declined and the guy behind the desk was not happy at all. I was warned that the hard sell would take place by Rentals.com and to just refuse what they were trying to sell. When I returned the car to Las Vegas after doing approx 2000 miles driving up to Yellowstone over a 10 day period, there was some mud spatter on the sills just behind the wheels. On my last day I travelled through some snow and mud had been kicked up by the tyres. When I pulled into the car hire return area of the airport I was told I'd be billed to get the mud off the car. I asked how much they were going to charge. They hit me with a bill of $100.
I told them I'd take the car back out and run it through a car wash. They refused to allow me to clean it myself. I'd also taken the car back about 6 hours early. Two guys then became a bit heavy handed when I went into the trunk and pulled out a cloth to clean the car. They were having none of it. I'm going to seek legal advice on this issue and I have photos that I took of the car when it was dropped off. I even asked for the 'Dollar henchmen (and that's exactly how they acted)' to call the police to see if they could help sort this out. They refused. I had a fantastic 3 week holiday in the US. Got married in Yellowstone, but the holiday was spoilt by this crooked company. DO NOT HIRE FROM THEM! I'm from the UK and our car hire companies just don't carry out their business like this.

I rented a car in Vancouver, B.C., from Dollar. The return of that car is the worst customer-service experience I've ever had. I picked the car up on a dark basement of a parking garage downtown. Upon return the next day at the airport, the Dollar inspector did a thorough damage-search, found a small chip in the lower left-hand corner of the windshield (about the size of my little fingernail) and also found a very-small dot (about the size of a pencil lead) in the windshield on the driver's side and up toward the top of the windshield.
The inspector wrote those two items up as damage I caused and said I'd have to pay to fill those in. I said those two items did not happen when I drove the car. The inspector said "I didn't note those defects when picking up the car." I said I'd never be able to see those in that dark facility -- and wouldn't have viewed those small items as significant in any event. I assured the inspector that those items did not happen on my watch. Later, I received a $25 extra-charge in the mail. That's about the right cost for filling those items in. So I paid it.
Now, I'm getting collection letters for $397 to replace the window. I've explained the situation to the collection agency and said there is no way they needed to replace the window for those two defects. But they won't let it go. This is a fraudulent attempt to collect money. Here's guessing such fraudulent activity is standard procedure for them. I'll never use Dollar again. The Collection Agency is D & A Collection Corporation dba D&A Group Services of Mississauga, ON: their "D&A file no." for my account is **.

I rented a car at Baltimore Airport on Sept 05 and returned on Sept.15. At the counter I was offered the Tool Transponder like the E-Z pass and I accepted but failed in asking for its cost. I was surprised when I received a bill for $ 127.96 on my credit card for TOLL FEES so I start calling and e-mailing every given phone and address asking for a detail of those charges. I just got a Turn Around and no direct answers until I threat them with putting a Stop Payment in my Amex Card if I don't receive a satisfactory reply...
On Sept 23rd on my last call, finally I got the phone for customer service, where they inform me about their Exorbitant Charge of $15 and change per day just for the transponder. I just used to cross twice the Bay bridge, which should I had paid Cash, would have cost me only $8.00. This is a fraudulent business practice, if I have ever seen it. They hide behind this fee on the "contract" in tiny print towards the end and of course you have to sign the touch pad and agree to the wording of the contract before they let you actually look at it. Clearly they encourage (require) their counter people not to mention their outrageous fees. And clearly they don't want anyone noticing that they are going to be charging this, by making sure no one reads the contract until after it has been signed. WHAT A RIP-OFF. I'LL never again use DOLLAR Rent a Car in my life.

I rent cars for work and rented the car for a week. For once I finished work one day earlier, I returned the car and was slapped with an outrageous EARLY RETURN FEE = $25.00. I rent frequently "Dollars Express" so I called customer service. The best they can do is give me several explanations about why they should charge the Early Returned Fee. I simply said, "You put the mafia to shame."

I purchased a pre-paid rental as it appeared to be the way to get the best rate. My reservation was ready when I arrived at the airport and I was asked if I wanted insurance on the vehicle. The rate that was quoted verbally seemed reasonable and I went with it. When I returned the vehicle, the bill that I was asked to pay was equivalent to the cost I had agreed to pay for the full 3-day rental. I told the attendant that there must be a mistake. He told me that Dollar does not do pre-paid rentals and that my bill was due. Later my credit card was billed for the pre-paid rental and for the amount I was charged on site at the end of my rental. After challenging the charges with American Express, Dollar came back with documentation stating that the pre-paid charge of $164 was for my rental (compact car) and that the $162 charge was for the insurance. It was very deceptive and I will never use them again.

I would like to thank Dollar rental car rep Anthony ** here at the Yosemite International Airport located in Fresno, CA. Mr. ** was so helpful, kind, professional and patient with my rental car service. I would greatly appreciate if he was acknowledged for his service that he provides Dollar rental car customers. I hope Dollar rental car is aware of what a great asset Mr. ** is to their company. It would be my honor to return to Anthony next time I need to rent a car. He was wonderful!!! A+++!!!

A while ago I reserved a car at Dollar in advance. To be picked up at Jacksonville International Airport (Florida) on the 22nd of July. A reservation charge of €591,54 was paid with my credit card on the 22nd of May 2016. That's OK, just how things work. However, once I arrived at the Dollar desk at Jacksonville Airport, the same credit card was declined by the Dollar staff (despite it having plenty of fund). The reason being that the name on the credit card only showed the initials instead of the complete first name. They said they could not use that card. Ridiculous, because nobody in the Netherlands has a credit card with the complete first name on the card. I had other credit cards with me, but all only had initials, so no car from Dollar.
Since I desperately needed a car (how can you travel in the Deep South without a car?), I had no other option but to go to another car rental (Hertz), which did accept my card without any problem and they did a great job by offering me a nice car at the same price Dollar initially had offered (which was quite attractive). But what about the already paid €591,54? Well, I had to make a phone-call by myself (why not the Dollar staff in Jacksonville?) and subsequently, I had to do a lot of paperwork. Finally, after 20 days, I got only €531,54 back due to an administration fee of €50! Administration fee?! They refused my credit card because of their terrible administration process and now I have to pay for that? Dollar is a terrible car rental company. Never, never, never I will choose Dollar again. And what about Hertz in Jacksonville? They did a great job on the 22nd of July. Great and very friendly staff, trying to find the best solution for the problems made by Dollar.

I arrived after a 14 hr flight to pick up a car. The "customer service agent" asked me to sign the keypad. Then and only then was paperwork produced which was not shown to me and slipped into a folder and hidden from me. It was only on my return to the airport that I found I had been charged an extra $50 for insurances that I had not agreed too. I have complained and the response has been, "You agreed to it and we have your signature." This is the most deceptive and deceiving actions I have received from a so called customer focusing organisation. Don't use them and check what you're being charged. I recorded the next rental and exactly the same thing happened.

Dollar Rental Car. SUCKS. Not only did they charge me over 2000% for a $0.68 toll they sent me to collections for $75.52 for a $0.68 TOLL FEE. What a ** company. No matter how many times I tried to pay this fee, on my own, without having Dollar Rental Car charge me $15.00 for a $0.68 TOLL FEE I was told I am not able to pay the fee. RIP OFF. Absolute ** way to treat customers. I swear I hope your entire company gets the Zika virus and has a miserable life. I wish worse for you people. You're absolute RUINERS OF YOUR CUSTOMER'S CREDIT PROFILES. You ruined my credit profile for $0.68 TOLL FEE that I wanted to pay myself. I don't want to pay Dollar Rental $15.00 for a $0.68 toll. You **. I hope you all rot in hell.

On July 15, 2016, I rented a vehicle online in the amount of $182.80, however, the vehicle I rented was no longer in stock. We were a lesser vehicle but that was not going to work because I was traveling to Atlanta with four other business associates. My husband sometimes had to help me in translating Spanish into English. The bottom line is that we had paid $182.80 via internet and it was going cost me another $271.32. I was not treated in a professional manner by your staff. Secondly, she could not understand my English. She should have assisted your customer that spoke Spanish.
I could not pay that amount because I have not have that amount on the credit card. I went to National Rental and I was treated in a very professional manner unlike your staff that was not willing to work with a customer, me. I found the vehicle needed to travel with National for $20 more that paid online ($205). The customer service was very professional and they worked with the customer, me. I would never recommend your company Dollar Rent A Car to any of my business associates or my customers. In fact, I will tell all my business associates, my customers, family and friends never to rent from your company. Remember that bad news travels fast which is bad for marketing. I cancelled via online and I have yet to receive the reimbursement to my credit card. The account was ** in the amount of $271.32.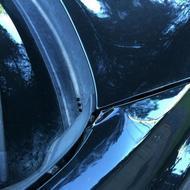 I reserved a car online via orbitz.com and the cost was $95.00. At the end of my rent, they billed me $215. My friend who booked from Hertz at the same Airport (Charlotte, NC) paid for what was advertised online. No hidden costs at all. I checked online that I don't need (Navigation system and roadside assistance since I have my own from all-state insurance which I can use on any car). I wanted the car at 5.30am and they were late by 20 mins. Calling their customer care was so unhelpful. All the lady said was that I should have read all the fine print when receiving the keys. I spent time reading their policy online and I never came across all these hidden costs. The additional $100+ isn't that much but I feel cheated.

My husband discovered he left his driving license at home. We explained this to the gentleman we spoke to around 6pm on Sunday and informed him we could obtain an eligibility certificate from the DVLA on Monday 8th August. He spoke with his manager who requested that he be sent an email. Your customer service agent allowed the car to be put in my name. He discussed the toll charges which we agreed to and he then spoke to us about the refueling charges. He claimed that it was the cheapest option and the cost was $38.85. I gave him my credit card for the deposit and signed for that. He went over the bill and highlighted all the costs. We asked if there was a charge for adding spouse and was told no. We went to choose a car and were very disappointed that there was 4 to choose from and not ONE was American!!
We returned Monday 8th August and spoke with a lady and explained the situation. We had gotten the proof of license via the website. She and the manager informed us that an email was not correct and they required a fax from the DVLA. We were vexed by this as we had been told the wrong information. We spoke with the DVLA and they faxed the certificate a few times but hadn't been received when we left. My husband was put on the car agreement, she retook my card for the deposit and requested I sign to agree he could drive the car. We gave her the email in case there was an issue with the eligibility certificate and she held our numbers on file.
Whilst we were discussing with family the refueling costs I looked at the information she put in the folded envelope only to discover that the bill was for just over $500. There was a charge for AOO $260. After Googling it we discovered it was an additional driver costs. The female agent at NO stage told us there was a fee, as we would have just left it. The other confusing issue is that on the second bill the refuel was $25.75. How can you have different prices considering your own literature states what you put on the bill is what we will be charged! So why was one for over $38 and the second for $25?
Another complaint to be made is whilst driving on the last full day the low tire pressure light illuminated and gave us a fright. We took it to the garage and discovered that the front driver tire pressure was only 21 and the rear driver side was 26 and not the recommended 31-32. There was no way that the tire should have ever gotten that low so quickly and it make us wonder how well they are maintained.
We returned the car and spoke with a man at the desk and informed him of the above issues. He spoke with his manager who came up with the following - Option one- reduce $260 costs to £130. Option 2 - make a full statement at the desk and they will look at the CCTV which records sound and Dollar would review this and let us know in due course. Well considering we had a flight to catch we only had one option as we didn't have time to make a full statement. I was not happy about this at all. I emailed them with a complaint. They replied snarkily and refunded us $13 as a goodwill gesture. My parents-in-law had a bill of over $600 with "extra" charges. DO NOT USE. If You DO make sure you know EXACTLY what your bill will be BEFORE you sign.

Dollar Car Rental/Hire are ripping off customers whose flights are either cancelled or more than 30 mins delayed. DO NOT USE DOLLAR HIRE CARS. I booked a car for my brother-in-law in Pisa Italy in July 2016 as I had a credit card. We also booked it a day early so I could show my credit card for them to hire the car as I was also travelling to PISA and collecting another hire car. Their flight was the next day after the day I booked the car hire as I didn't exactly know when I booked it, what exact day they were going to arrive, and as I was going to join them to collect it to use my credit card for the booking it made sense at the time.
Their easyJet flight was cancelled and no other EJ flights were coming out for another 3 days so they got a refund for their flight and booked a different flight to come out but to Bologna instead not PISA. As soon as we knew about the cancellation he informed Dollar who were the car hire people through Auto Europe. They said to him "Tough. Even if your flight was 30 mins late you would forfeit your rental". He said as we were in PISA we would pick up the car instead. They refused this as it was booked in my brother-in-law's name not mine. We have lost £500 nearly over this and it's utterly disgraceful. Because Dollar are not part of the European Car Rental Conciliation Service I have absolutely no comeback.
I called AMEX as I paid using my Amex card but Amex advised me that their Terms and Conditions allow them to wriggle out of it because they actually reject refunds in July and August and there was nothing they could do even though they did their best to help me. How is that caveat in their terms allowed under consumer protection law?! easyJet are refusing compensatory refunds under force majeure since the flights had to be cancelled due to air traffic control at PISA. So the consumer is stuffed through terrible consumer protection which is seemingly allowed for big rip off companies like Dollar.
NEVER USE DOLLAR CAR HIRE if you care about money, only ever use a member of the European Car Rental Conciliation Service. Check the terms and conditions on refunds BEFORE you make the booking as if your flight is delayed you could forfeit your entire costs! There needs to be an international car hire ombudsman or any company in the EU offering car hire services should have to join a body and adhere to EU consumer protection rules.

After correcting a botched online booking that had us picking up car in Jersey City, we picked up Versa at Newark Airport, and opted out of E-ZPass feature. Halfway up the NY State Thruway we learned that it was on and we'd been paying tolls both in cash and electronically. For this company error we were initially billed $90, which I talked down to $30 for 'administrative' fees. The defrost system didn't work -- a problem in a week of thunderstorms. Dollar offered to let us pick up a new car if we drove 3 hours round trip to their nearest outlet. Upon returning car and going home, we were double-billed, both by the Newark counter person and by the online booking firm. Dollar has not yet responded to my inquiry about this. Never again!

Lauren FixAutomotive Contributing Editor
Lauren Fix is an automotive expert who earned the title of The Car Coach, and is recognized throughout all forms of media as a woman with in-depth knowledge on vehicles, technology, automotive finance, repair and trends. Founder of Automotive Aspects, Inc., her understanding of automobiles has made her the "go to" person on TV, radio, print and the internet. She writes a column for multiple outlets including Parade Magazine, NewsMax and Car Coach Reports. She is a regular guest on all the major news and morning shows discussing the latest updates on cars that will help drivers of all ages learn to about cars and make smart decisions. More about Lauren→

Since 1965, Dollar Rent A Car has grown to include more than 570 locations in 61 countries worldwide, including approximately 260 locations in the United States and Canada. As a part of The Hertz Corporation, this brand belongs to the largest airport and general-use car rental business worldwide.
Seasonal specials: Dollar Rent A Car offers various discounts for seasonal travelers. For example, summer renters can get 10 percent off a weekend rental, the most popular days for vacationers to rent a car. The Silver Club offers a 5 percent discount for drivers over the age of 50.
Dollar EXPRESS: This convenience program is designed for customers who don't have a lot of time to spend at the checkout counter. Dollar EXPRESS is a free program that lets users skip the line and go straight to a rental vehicle.
Easy reward redemption: The Dollar EXPRESS Renters Rewards program makes earning rewards easy and redeeming them even easier. Buy 16 days of car rental and get a certificate for one day free.
Business rental plans: The Corporate Rental Plan offers locked in rates with no peak season highs and lows, while the Flex Rate Plan gives users a five percent discount on the price, along with a three percent rebate for dollar.com bookings.
Multi-month rentals: In addition to low monthly rates for long-term rentals, Dollar offers multi-month options with convenient monthly billing. Ideal for workers on a temporary assignment, Dollar offers rentals for up to 11 months.
Many makes and models: Dollar Rent a Car features 16 types of rentals from economy cars to convertibles and open air all-terrain choices.
Best for Vacationers, business travelers, temporary workers and those with cars in repairs.
Dollar Rent A Car Company Profile
Company Name:

Dollar Thrifty

Year Founded:

2002

Address:

5330 E. 31st Street

City:

Tulsa

State/Province:

OK

Postal Code:

74135

Country:

United States

Website:

http://www.thrifty.com/