Consumer Complaints & Reviews

I purchased a pre-paid rental as it appeared to be the way to get the best rate. My reservation was ready when I arrived at the airport and I was asked if I wanted insurance on the vehicle. The rate that was quoted verbally seemed reasonable and I went with it. When I returned the vehicle, the bill that I was asked to pay was equivalent to the cost I had agreed to pay for the full 3-day rental. I told the attendant that there must be a mistake. He told me that Dollar does not do pre-paid rentals and that my bill was due. Later my credit card was billed for the pre-paid rental and for the amount I was charged on site at the end of my rental. After challenging the charges with American Express, Dollar came back with documentation stating that the pre-paid charge of $164 was for my rental (compact car) and that the $162 charge was for the insurance. It was very deceptive and I will never use them again.

I would like to thank Dollar rental car rep Anthony ** here at the Yosemite International Airport located in Fresno, CA. Mr. ** was so helpful, kind, professional and patient with my rental car service. I would greatly appreciate if he was acknowledged for his service that he provides Dollar rental car customers. I hope Dollar rental car is aware of what a great asset Mr. ** is to their company. It would be my honor to return to Anthony next time I need to rent a car. He was wonderful!!! A+++!!!

A while ago I reserved a car at Dollar in advance. To be picked up at Jacksonville International Airport (Florida) on the 22nd of July. A reservation charge of €591,54 was paid with my credit card on the 22nd of May 2016. That's OK, just how things work. However, once I arrived at the Dollar desk at Jacksonville Airport, the same credit card was declined by the Dollar staff (despite it having plenty of fund). The reason being that the name on the credit card only showed the initials instead of the complete first name. They said they could not use that card. Ridiculous, because nobody in the Netherlands has a credit card with the complete first name on the card. I had other credit cards with me, but all only had initials, so no car from Dollar.
Since I desperately needed a car (how can you travel in the Deep South without a car?), I had no other option but to go to another car rental (Hertz), which did accept my card without any problem and they did a great job by offering me a nice car at the same price Dollar initially had offered (which was quite attractive). But what about the already paid €591,54? Well, I had to make a phone-call by myself (why not the Dollar staff in Jacksonville?) and subsequently, I had to do a lot of paperwork. Finally, after 20 days, I got only €531,54 back due to an administration fee of €50! Administration fee?! They refused my credit card because of their terrible administration process and now I have to pay for that? Dollar is a terrible car rental company. Never, never, never I will choose Dollar again. And what about Hertz in Jacksonville? They did a great job on the 22nd of July. Great and very friendly staff, trying to find the best solution for the problems made by Dollar.

I arrived after a 14 hr flight to pick up a car. The "customer service agent" asked me to sign the keypad. Then and only then was paperwork produced which was not shown to me and slipped into a folder and hidden from me. It was only on my return to the airport that I found I had been charged an extra $50 for insurances that I had not agreed too. I have complained and the response has been, "You agreed to it and we have your signature." This is the most deceptive and deceiving actions I have received from a so called customer focusing organisation. Don't use them and check what you're being charged. I recorded the next rental and exactly the same thing happened.

Dollar Rental Car. SUCKS. Not only did they charge me over 2000% for a $0.68 toll they sent me to collections for $75.52 for a $0.68 TOLL FEE. What a ** company. No matter how many times I tried to pay this fee, on my own, without having Dollar Rental Car charge me $15.00 for a $0.68 TOLL FEE I was told I am not able to pay the fee. RIP OFF. Absolute ** way to treat customers. I swear I hope your entire company gets the Zika virus and has a miserable life. I wish worse for you people. You're absolute RUINERS OF YOUR CUSTOMER'S CREDIT PROFILES. You ruined my credit profile for $0.68 TOLL FEE that I wanted to pay myself. I don't want to pay Dollar Rental $15.00 for a $0.68 toll. You **. I hope you all rot in hell.
How do I know I can trust these reviews about Dollar Thrifty?
593,739 reviews on ConsumerAffairs are verified.
We require contact information to ensure our reviewers are real.
We use intelligent software that helps us maintain the integrity of reviews.
Our moderators read all reviews to verify quality and helpfulness.
For more information about reviews on ConsumerAffairs.com please visit our FAQ.

On July 15, 2016, I rented a vehicle online in the amount of $182.80, however, the vehicle I rented was no longer in stock. We were a lesser vehicle but that was not going to work because I was traveling to Atlanta with four other business associates. My husband sometimes had to help me in translating Spanish into English. The bottom line is that we had paid $182.80 via internet and it was going cost me another $271.32. I was not treated in a professional manner by your staff. Secondly, she could not understand my English. She should have assisted your customer that spoke Spanish.
I could not pay that amount because I have not have that amount on the credit card. I went to National Rental and I was treated in a very professional manner unlike your staff that was not willing to work with a customer, me. I found the vehicle needed to travel with National for $20 more that paid online ($205). The customer service was very professional and they worked with the customer, me. I would never recommend your company Dollar Rent A Car to any of my business associates or my customers. In fact, I will tell all my business associates, my customers, family and friends never to rent from your company. Remember that bad news travels fast which is bad for marketing. I cancelled via online and I have yet to receive the reimbursement to my credit card. The account was ** in the amount of $271.32.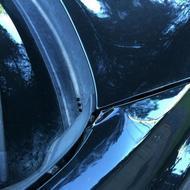 I reserved a car online via orbitz.com and the cost was $95.00. At the end of my rent, they billed me $215. My friend who booked from Hertz at the same Airport (Charlotte, NC) paid for what was advertised online. No hidden costs at all. I checked online that I don't need (Navigation system and roadside assistance since I have my own from all-state insurance which I can use on any car). I wanted the car at 5.30am and they were late by 20 mins. Calling their customer care was so unhelpful. All the lady said was that I should have read all the fine print when receiving the keys. I spent time reading their policy online and I never came across all these hidden costs. The additional $100+ isn't that much but I feel cheated.

My husband discovered he left his driving license at home. We explained this to the gentleman we spoke to around 6pm on Sunday and informed him we could obtain an eligibility certificate from the DVLA on Monday 8th August. He spoke with his manager who requested that he be sent an email. Your customer service agent allowed the car to be put in my name. He discussed the toll charges which we agreed to and he then spoke to us about the refueling charges. He claimed that it was the cheapest option and the cost was $38.85. I gave him my credit card for the deposit and signed for that. He went over the bill and highlighted all the costs. We asked if there was a charge for adding spouse and was told no. We went to choose a car and were very disappointed that there was 4 to choose from and not ONE was American!!
We returned Monday 8th August and spoke with a lady and explained the situation. We had gotten the proof of license via the website. She and the manager informed us that an email was not correct and they required a fax from the DVLA. We were vexed by this as we had been told the wrong information. We spoke with the DVLA and they faxed the certificate a few times but hadn't been received when we left. My husband was put on the car agreement, she retook my card for the deposit and requested I sign to agree he could drive the car. We gave her the email in case there was an issue with the eligibility certificate and she held our numbers on file.
Whilst we were discussing with family the refueling costs I looked at the information she put in the folded envelope only to discover that the bill was for just over $500. There was a charge for AOO $260. After Googling it we discovered it was an additional driver costs. The female agent at NO stage told us there was a fee, as we would have just left it. The other confusing issue is that on the second bill the refuel was $25.75. How can you have different prices considering your own literature states what you put on the bill is what we will be charged! So why was one for over $38 and the second for $25?
Another complaint to be made is whilst driving on the last full day the low tire pressure light illuminated and gave us a fright. We took it to the garage and discovered that the front driver tire pressure was only 21 and the rear driver side was 26 and not the recommended 31-32. There was no way that the tire should have ever gotten that low so quickly and it make us wonder how well they are maintained.
We returned the car and spoke with a man at the desk and informed him of the above issues. He spoke with his manager who came up with the following - Option one- reduce $260 costs to £130. Option 2 - make a full statement at the desk and they will look at the CCTV which records sound and Dollar would review this and let us know in due course. Well considering we had a flight to catch we only had one option as we didn't have time to make a full statement. I was not happy about this at all. I emailed them with a complaint. They replied snarkily and refunded us $13 as a goodwill gesture. My parents-in-law had a bill of over $600 with "extra" charges. DO NOT USE. If You DO make sure you know EXACTLY what your bill will be BEFORE you sign.

Dollar Car Rental/Hire are ripping off customers whose flights are either cancelled or more than 30 mins delayed. DO NOT USE DOLLAR HIRE CARS. I booked a car for my brother-in-law in Pisa Italy in July 2016 as I had a credit card. We also booked it a day early so I could show my credit card for them to hire the car as I was also travelling to PISA and collecting another hire car. Their flight was the next day after the day I booked the car hire as I didn't exactly know when I booked it, what exact day they were going to arrive, and as I was going to join them to collect it to use my credit card for the booking it made sense at the time.
Their easyJet flight was cancelled and no other EJ flights were coming out for another 3 days so they got a refund for their flight and booked a different flight to come out but to Bologna instead not PISA. As soon as we knew about the cancellation he informed Dollar who were the car hire people through Auto Europe. They said to him "Tough. Even if your flight was 30 mins late you would forfeit your rental". He said as we were in PISA we would pick up the car instead. They refused this as it was booked in my brother-in-law's name not mine. We have lost £500 nearly over this and it's utterly disgraceful. Because Dollar are not part of the European Car Rental Conciliation Service I have absolutely no comeback.
I called AMEX as I paid using my Amex card but Amex advised me that their Terms and Conditions allow them to wriggle out of it because they actually reject refunds in July and August and there was nothing they could do even though they did their best to help me. How is that caveat in their terms allowed under consumer protection law?! easyJet are refusing compensatory refunds under force majeure since the flights had to be cancelled due to air traffic control at PISA. So the consumer is stuffed through terrible consumer protection which is seemingly allowed for big rip off companies like Dollar.
NEVER USE DOLLAR CAR HIRE if you care about money, only ever use a member of the European Car Rental Conciliation Service. Check the terms and conditions on refunds BEFORE you make the booking as if your flight is delayed you could forfeit your entire costs! There needs to be an international car hire ombudsman or any company in the EU offering car hire services should have to join a body and adhere to EU consumer protection rules.

After correcting a botched online booking that had us picking up car in Jersey City, we picked up Versa at Newark Airport, and opted out of E-ZPass feature. Halfway up the NY State Thruway we learned that it was on and we'd been paying tolls both in cash and electronically. For this company error we were initially billed $90, which I talked down to $30 for 'administrative' fees. The defrost system didn't work -- a problem in a week of thunderstorms. Dollar offered to let us pick up a new car if we drove 3 hours round trip to their nearest outlet. Upon returning car and going home, we were double-billed, both by the Newark counter person and by the online booking firm. Dollar has not yet responded to my inquiry about this. Never again!

I have been trying to contact Dollar about a key I left when I returned a rental car August 15. It would probably be easier to have a private audience with the Pope than find someone at Dollar who knows anything. One CSR even said she didn't know anything and to go to their website with any questions. Well, still no response after sending three emails. (Yes, the required form was completed online on August 16.) I was finally able to get the number to the Atlanta Lost & Found only to be greeted with voice mail. I have been calling for over a week -- twice a day the last three days!!!

I have never been treated so rudely, didn't care attitude and just didn't want to be there attitude from All Employees except Osmin the Location MGR. I waited at the Dollar counter for 10 minutes while a young kid helped a couple at the Thrifty counter and then they were visiting. He saw me and never acknowledged me or anything. I finally said "Where is everyone?" He said, "Oh I am the only one here!!" I handed him my Reservation, he never asked any questions, never gave me a map, just handed me the Rental - said go outside and they would give me a car. I said "What about my Discount I have?", he said they would deal with it at the end. I went outside and the 1st car was filthy, then Osmin came over and gave me a Cruze which had over 40,000 miles on it, Scratches and dents everywhere. I only drove the car 27 miles in 2 days and had to put air in the Tire because it was at 23 lbs.
I told the guy at return and he could have cared less. I had to go back into the Rental office for my Discount. When I got in there, there were people at both counters this time. The older guy at Dollar was New. He had NO idea what he was doing as he kept asking me for my Credit card and driver's License. I said "I am returning" 3 times to him. Finally Kelly came over and a guy named Chris. She was so rude, didn't care attitude. I told her about the tire and all she said was, "Did you tell them?" Then she said I couldn't use my discount because I was bringing the car back 18 minutes too early. What??? I rented on the 8/19 at 14:43 and returned at 8/21 14:11. That is 2 days no matter how you count it. I was paying for 2 days.
She was just plain Nasty - the way she talked to me. It took over 20 minutes to turn the car in!!! Then the bus drove right by me at left. Then the 2nd one started too also and I had to yell and try to run to catch it. I am handicapped. She wouldn't even let them know I needed a ride to the airport!! I have Never had such a Bad experience at Dollar and the Dollar counter!!

After returning a perfectly maintained car and receiving the ticket from Dollar issuing a refund of $223 the company is holding the money for over a month and the customer service is just not good enough. Each email takes 48 hours to reply. After at least 3 emails I got a reply from them... They are investigating the issue and need another 20 working days!!! This place is a scam.

I arrived in Tucson to collect the Dollar car I'd paid for online. I had a ton of trouble with my new chip card from Discover which caused me to lose a day of my car. I was told at the counter that I had to take the issue of a refund for the day up with the third party who I paid for the car through. Huh??? BEWARE! Another corporate scam is afoot. To be continued.

I reserved a car through Hotwire, for Dollar Rent A Car, where I reserved it for $164.00 for 7 days. It was reserved 8 months ahead of time. When I arrived off the plane there were no cars, and the wait was 3 hours. Having a 6 hour drive ahead of me, I went to Budget where I had to pay $580.00. Dollar will not reimburse me even though they broke contract. After contacting BBB, Dollar lied and said I declined the car then returned but there was no cars left. Well I never returned once I had left. They had a lot of customers going to budget. Dollar gave all our cars away, to people or they over booked. But do not rent from them, they are bad business.

Dollar does not grant Rewards Points to loyal repeat customers -- does not value their own "Loyalty" program. I have been a customer for many years and joined their Express Rewards program. Have tracked eight rentals, where I requested my Express account receive points. I even received confirmation email that bookings were under Express points but no points appear on my account. I have spent almost $3k with Dollar for my rentals. I call Dollar, and clerk says, "Well maybe you rented the wrong kind of vehicle." Where does it state that only some types of vehicles qualify for rewards? I logged in online and requested Dollar contact me and give me my due points. If I don't hear back my only recourse is to switch to a different car rental provider.

The convenience of Dollar rent a car in Playa Blanka Panama was a reason of my rent of a car there. I had to spend 3 mornings and got many papers from the company agent - her name is Lourdas. All papers were done slowly and all had different numbers for the rent. When I got back to Canada - I figured out that was charged 2 times for the same rent. My Visa card company investigated the case and returned the extra charge. I would never rent a car from DOLLAR Rent a car or recommend any of my friends to do so because of all investigation efforts and unprofessional services of Dollar Rent a car company especially in Panama.

If I could rate a 0, I would!!! We rented from Tucson airport, they are shady bastards, we booked ahead of time, total was $201, plus the gas. They charged my credit card $451 and spoke face to face with the manager, who should not be working in customer service, she said there was nothing she could do for me. Even though we had the original booking sheet, I declined the insurance twice and even showed them my car insurance card, they still charged me for it. They are a horrible company, very shady, do not use them! I am currently fighting with the bank to get our money back!

Don't rent from Dollar Rent a Car. We rented a car online with Dollar. When we got to the airport in Atlanta Georgia, we were worn out. My wife had just gone through an operation and 30 x-ray treatments for cancer and was sitting on a electric cart. A gentleman named STEVEN and I use the term GENTLEMAN (he was not) asked to help us took our rental number and brought up the agreement. He asked about the insurance which I told him we had complete coverage with our own insurance. He then informed us that we needed the damage waiver which would be $35.00 a day and said IT WAS A LAW IN GEORGIA that we had to have that insurance. I told him I could not afford that much and that that would double the cost of the rental. STEVEN said there was a lower waiver amount of $28.00 a day. I am 700 miles from home with no car now and a wife that is hurting, so I signed, and we left.
The next day I called Dollar and other rental car places and found out that the waiver was not needed. When I called Dollar about the waiver I was told to see the agent when we returned the car. When we returned the car, the waiver was on the contract and I asked the lady in the return area to tell me where the manager was, she said he was not there at that time and that I should not pay it when I got the bill. When the bill came in through the credit card company I was told I signed for it and that it was binding. Those people (STEVEN) LIED to me, they have my last DOLLAR.

Dollar Rent A Car uses the classic bait and switch technique for ripping off their clients. The offer a price online if you pre-pay then they say you will pay a remaining balance when you get to the counter. When you get to the counter they tack on extra charges that you can't determine and have you sign an electronic device under duress that says you agree to pay these fees. When you write the company to get an explanation or complain about the charges they will not take the charges off. In our case we came into the Dollar Rent A Car late at night, there was an hour wait before they got to us serviced. They first tried to sell us a bigger car which we refused, then they charged us $150 more than my printed out contract said we should pay.
When we asked why we were paying more, they offered no explanation. They showed annoyance with us and just said we had to pay it. We had already been arguing with the guy for 30 min, and felt we were holding up the line even more. We finally signed the little two inch electronic box where they later said we agreed to pay Optional Coverage which we still cannot get an explanation of what they are. We felt there was no choice for us. It was either sign the paperwork or go to another car rental place. It was already very late so we just signed the paperwork so we could go on. Everyone seemed to have been going through the same experience and left exasperated. Wish I could have read the review before we rented the car.

About a week after returning the car to the St. Anne, MO Dollar-Rent-A-Car franchise in March 2016, I received notification that there was damage to the vehicle that I rented. The cost of repair exceeded $1500. The images that they sent showed damage to the undercarriage that only could have occurred while the vehicle was moving. I was not in an accident over my 2-3 day rental and did not even drive over any significant potholes. My assessment is that this is a clear case of fraud. The counter person was pushing the extra insurance. Though my current insurance and credit card will cover the cost of repair, I still feel like a victim and believe that we need to continue to document the potentially illegal practices from this franchise.

I rented the car online and it was pre-paid. When I arrived at the St Petersburg Airport Dollar Car Rental they tried to convince me that I should pay a $150 toll fee pass for the 2 wks I was staying there. I said I had a gps, was staying local and set the GPS to no toll roads. Also, I know, that the toll roads are marked and at most there is a pay plaza. Otherwise, for $5 I could buy a toll pass and load up funds on the internet site if I decided I needed one. They argued with me and said that because I refused to pay the $150 they were taking $250 out of my credit card as a deposit until I returned. It turns out that Dollar Rental car is the ONLY car rental agency that does this. This is bad practice. The car rental already came with insurance AND I have personal insurance in addition. They cashed in on the $250 and returned it back at their leisure. This should be investigated. Rent from another company if you can, as I sure will not rent from them again.

Worst rental car experience ever. We waited more than 30 minutes at LAX for the pick-up van (in the interval, at least two and sometimes three of every other company's vans came by), and then another 40 in line at the office, even though we had a reservation. The staff was rude, both when we picked the car up and when we dropped it off - not just one employee, but several.
And while we paid for a "navigation system," what they delivered was an android cell phone. If I had realized it before we finished the checkout and got to the car, I would have turned it down - and just relied on my iPhone. In the end, I had to use my iPhone for most navigating anyway: the screen on the unit Dollar rented me was too dark to see in daylight, the screensaver cut in every five minutes, requiring me to touch it (not terribly safe, in traffic), and the battery died after a couple of hours (even though it was plugged in to the car's cigarette lighter) and wouldn't recharge sufficient to run the damn thing. Complete waste of money. I complained about this when we returned the car, but was told (rather rudely) that I would have to take it up with corporate headquarters.

I rented a vehicle from DIA through an online special deal where they picked the car. When I got to the rental counter, the agent barely said any words to me and was completely disinterested in making a clear transaction. At some point, he asked if I would be needing a waiver for the rental, which I took to mean that I am waiving insurance on the car. Instead, it was a damage loss waiver which is an extra $28/day. At NO POINT was this daily charge spelled out to me... All I got was a digital pad to sign on that I was accepting a damage loss waiver. When I inquired about the total amount after rental, I was told that they cannot remove the charge because I signed the pad at the counter. THESE GUYS WILL RIP YOU OFF IF GIVEN A CHANCE. DO NOT USE THEM.

The representative did not give us all the information needed about the sun-pass or about the non smoking policy. When returned the car that's when we were informed about it, got charged for it and not even a sorry for the missing information. Only reply was that it was in the rental agreement even the representative noticing that my husband was a smoker and very rude. Wrote a letter to corporate. Only response I receive was that the non smoking policy is written in the statement agreement. First and last time I rent through them. They have "great people skills. "And we wanted to upgrade to a bigger car and the representative told us that there were not more cars available only compact, but while walking towards my car there were huge selection to choose from. Didn't go back cause I was traveling with my two kids age 6 & 8 and they were very tired. Worse experience in the beginning of our vacation.

Recently rented a car from the Denver Airport. The counter person specifically asked me if I wanted the insurance, and I declined. Come to find out when I returned the vehicle I got charged for the insurance and there's nothing I can do about it. They said I signed to take it. If we weren't in such a rush I probably should have read over the whole agreement, shame on me for trusting. Highway robbery! Plus 2 out of the 3 vehicles I could select from were dirty inside and out. It was a busy time a day and they only had a few people working the counter. Had to wait in line longer there and security at the airport! If there was a rating lower than one star I would give it. Never use these guys!

Do not ever rent a car from Dollar Rental. Recently I rented a car from Dollar from the Atlanta airport. We just flew in on the redeye. When at the counter we were asked for the credit card which we used to book the rental. We were asked if we wanted insurance which we declined. We were also asked if we wanted to prepay for gas, which we again declined. We then were asked to sign the waivers. When we returned home from our vacation, I noticed that we had a charge on our credit card. We were charged for a second driver. We were never informed that we would be charged. All he asked was if we would both be driving and asked for our license. I complained to Dollar but they couldn't care less. Don't ever rent from this company. I will tell everyone I can how deceitful and crooked they are.

WATCH THESE SNAKES!!! Summer in Anchorage, car rentals are slim. I reserved two weeks prior, almost none available. Was quoted over $1400 for 11 days!!!! I needed a car, so I reserved one. Flight delayed until 2AM arrival. At counter I told the agent I did not need additional insurance since I am covered with my personal cars coverage. The agent busied themselves with the paperwork, then slid the papers to sign and again review.
The rental agent reviewed the contract mentioning the "basic " and a road service number etc... Since I had made it clear I didn't want additional insurance when they ran the choices by us again and he mentioned basic, I assumed that this was their term for renter supplied insurance, which is what I made clear from the start as what I wanted.
2AM, dead tired, I CLEARLY STATED I DID NOT WISH TO PURCHASE ADDITIONAL INSURANCE, but they video tape the entire transaction. To make matters worse, the car was inspected with the agent in the lot. After we accepted he locked up and left, we loaded the car, and when we started it we then noticed the low air warning light was on on the dash. NOBODY THERE, tires looked ok, drove 2.5 hours to our destination, 2 days later, FLAT TIRE!!
Called the number they highlighted on the envelope should any troubles arise, I did, and wasted all day trying to get the tire fixed. The driver found the screw that was broke off and plugged the tire. While reviewing the paperwork I noticed the tagged on insurance, called, was directed to simply bring the charge to the manager's attention to have the charge removed. Well I did.The Manager Brendon ** said he could not do anything until he reviewed the tape. I knew right then that after traveling a few time zones away that this was not going to go well.
Here is the reply: "I have reviewed the footage of your rental on 07/22/2016. Our rental agent asked if you wanted the complete, standard, or basic protection. After looking at the provided protection plan display on the counter, you replied, 'Just basic.' As noted on the display, the basic protection is comprised of the roadside/trip saver, and the loss damage waiver. The rental agent then mentioned at two other points of the rental process that your vehicle was fully covered with the loss-damage waiver, and provided you with a card and number for the roadside assistance. Due to this information, I would not be able to remove the coverage from the contract. I do however understand that information can be misconstrued, especially late at night and after long flights, so I went ahead and applied a 10% discount to the time and mileage for a total of $130.70 off your rental."
SO, they needed to review the tape, they TOTALLY IGNORED that I clearly stated on more than one occasion that I did not want to purchase additional insurance, but since this unethical agent then tricked me into saying basic in the review that obligated me to the purchase. Totally ignored my clearly stated wishes to not buy, hangs me on a "Gotch" trick question to a term that means nothing to anyone other than an employee, This is clearly a scam!
It gets better. I appealed to the corporate offices, and they stated that since this is an "Independent location" there is nothing they can do!!!! Folks to be charged over $1800 for a damn rollerskate that was not in roadworthy condition at the time of pick up, and then refusing to consider the actual conversation that happened at the time is way beyond an honest mistake. Avoid DOLLAR Rental cars, they are a bunch of snakes!

Overcharged me ridiculous "administrative" amounts for tolls. Gave me the wrong car and abused my wife on the phone when she called about the issue. STAY AWAY from this company. You're better ofF walking! They also own Thrifty so I would stay clear of that company too. No one needs this kind of treatment, there are too many rental car company choices.

I will never use Dollar Rent A Car again. The billing process was horrible and I was overcharged by $100 compared to what I was quoted online and the estimated charge on the original bill I received at the counter when first picking up the vehicle. I then received another estimated charge when leaving the gate after picking up the vehicle, and then yet another bill with a different amount when I returned the vehicle. I had declined all insurance because I have Geico which covers me for everything. And there were no damages to the car and we returned it with a full tank of gas.
The people at the counter were unwilling to help us and did not reduce the charges. They told us that the extra charges were because there were two drivers listed on the car. However, the man who first checked us in assured us that we would NOT be charged for a second driver. Obviously that was not the case because now they told us that in fact we WERE charged for two drivers. Dollar Rent A Car is a scam. I've used other car companies in the past and never had an experience like this. Going forward, Budget will be my first choice when it comes to rental car companies.

Lauren FixAutomotive Contributing Editor
Lauren Fix is an automotive expert who earned the title of The Car Coach, and is recognized throughout all forms of media as a woman with in-depth knowledge on vehicles, technology, automotive finance, repair and trends. Founder of Automotive Aspects, Inc., her understanding of automobiles has made her the "go to" person on TV, radio, print and the internet. She writes a column for multiple outlets including Parade Magazine, NewsMax and Car Coach Reports. She is a regular guest on all the major news and morning shows discussing the latest updates on cars that will help drivers of all ages learn to about cars and make smart decisions. More about Lauren→

Since 1965, Dollar Rent A Car has grown to include more than 570 locations in 61 countries worldwide, including approximately 260 locations in the United States and Canada. As a part of The Hertz Corporation, this brand belongs to the largest airport and general-use car rental business worldwide.
Seasonal specials: Dollar Rent A Car offers various discounts for seasonal travelers. For example, summer renters can get 10 percent off a weekend rental, the most popular days for vacationers to rent a car. The Silver Club offers a 5 percent discount for drivers over the age of 50.
Dollar EXPRESS: This convenience program is designed for customers who don't have a lot of time to spend at the checkout counter. Dollar EXPRESS is a free program that lets users skip the line and go straight to a rental vehicle.
Easy reward redemption: The Dollar EXPRESS Renters Rewards program makes earning rewards easy and redeeming them even easier. Buy 16 days of car rental and get a certificate for one day free.
Business rental plans: The Corporate Rental Plan offers locked in rates with no peak season highs and lows, while the Flex Rate Plan gives users a five percent discount on the price, along with a three percent rebate for dollar.com bookings.
Multi-month rentals: In addition to low monthly rates for long-term rentals, Dollar offers multi-month options with convenient monthly billing. Ideal for workers on a temporary assignment, Dollar offers rentals for up to 11 months.
Many makes and models: Dollar Rent a Car features 16 types of rentals from economy cars to convertibles and open air all-terrain choices.
Best for Vacationers, business travelers, temporary workers and those with cars in repairs.
Dollar Rent A Car Profile
Basic Information
Company Name:

Dollar Thrifty

Address

5330 E. 31st Street
Tulsa, OK 74135
United States

Year Founded:

2002

Website:

http://www.thrifty.com/