Consumer Complaints & Reviews

I recently used Orbitz for personal travel, my confirmation number was: **. I was billed $208.16 by Orbitz for a rental car in Kona, HI. When I got to the Dollar Rent A Car at the airport, they told me that what I booked was for $208.16 PER DAY and tried to charge me over $1000 in addition to the $208.16. The Orbitz customer service rep on the phone said that Dollar told them I wasn't happy with the car I selected on Orbitz and chose to upgrade, which is 100% not true. I booked any available car. When I tried to book the car that I rented, any 5 seat car, I was told that it was $208.16 PER DAY, for a total of over $1000. I told them that I couldn't do that and they told me the cheapest car that I could get would be an additional $575.00, so that's what I paid.
The worker at Dollar told me that the $208.16 that I paid on Orbitz was a deposit and would come off of my card, which it hasn't. Dollar tells Orbitz that I agreed to the terms, so now it's out of Orbitz's hands. I've gotten nowhere with Dollar. If I didn't pay the $575, the agent wasn't going to rent a car to me, so I would've been stuck in Kona without a car at 9 PM at night with my family waiting outside. They refuse to give me a refund or credit.

Reserved a full-size car online; I had arrived on-time and had to wait almost 10 min while another customer was being helped. Dollar only had one person to assist a line of 3. When the lady finished with customer I approached the counter. She was on a 2-way radio and told me, "I'll be back..." I waited another 10 minutes for her to return to the counter!! Really!! Upon her return she tells me, "Sorry, but I had to correct a problem with the last person." Ok, after going through the rental details I'm told these horror stories about wrecks, rentals being hit by other cars, etc. I had declined the insurance and agreed to fill the gas tank before I return it. She says, "If you do that you MUST provide a receipt proving you got gas within 10-miles of this location." I said, "Are you serious???" She said, "Yes, because of some other renter stating that he drove 50 miles after filling up to return the vehicle."
First of all I'm NOT that person, Secondly, how in world is the person checking the car in going to know what filling stations are within 10-miles??? I proceeded to get the vehicle (limit choices). Several of the cars had a cigarette smoke odor, others had a sweaty smell... Unbelievable!! I had chosen a Ford Fusion. Again I had to wait about 10 more minutes to get checked out. The car's barcode was scanned and the clerk tells me, "I can't let you drive this car!" "Why!?" I said. She said, "It's scheduled for maintenance." OMG, really... more of MY time wasted.
Now, I have to park the Ford, get out, walk back another 300 feet to select another vehicle. Overall I spent almost an hour trying to rent a car as with other competitors it would have taken only about 15 min. Rent, get my car & go. Upon returning the vehicle, I was expecting to show my gas receipt. I was never asked... all I was told was, "Have a nice evening..." So frustrating!! 2nd time I've rented from Dollar thinking the overall process would be better... NOT!! You won't be getting my business again.

Good day. I have a huge concern. I might be a victim of attempted fraud OR it might just be a clerical / system error. Either way, I'm deeply concerned. It's 3am & I was awakened by an email from Dollar Car Rental. It was a bill charges amounting to $560. I NEVER rented a car from Dollar Car Rental before in my current or previous lives!! However, I did have a reservation made for July 6th 2016, but this was never fulfilled. I was told repeatedly prior to the 6th, that reservation would automatically be canceled if not fulfilled. I did not provide a card to be placed on file. The bill charges I received in my email states my full name but incorrect address. It also used my previous reservation #. The bill claims that the vehicle was returned at 1:30am today, this morning. I have not been in the USA for 8 days now, so obviously this isn't me.
I really don't know who is at fault but 2 questions are for sure critical. 1) Why would a bill be emailed to someone business was never done with? 2) if this was clerical error, how did they manage to get my name correct, my previous reservation # correct and obviously my email correct? Maybe I'm overreacting, maybe I'm just tired. Being paranoid, I checked all my cards and they seem to be unmolested. I would really like to believe that this is all simple errors... Maybe I'm a victim of something else. I will do my best to follow up my review. Either way, Dollar Rental Car at the Fort Lauderdale Airport is a 24/7 operation & I'm pretty sure it's 24/7 elsewhere too, so I'm beyond confused why their customer care line is only M-F... That to me, in this day & age, is a red flag. I won't be able to sleep in peace, nor will I enjoy my weekend because this nonsense won't be resolved before 48 hrs have passed...

A recent trip to Tampa to care for aging parents led to such a abhorrent experience with this company. I was renting from June 22 to July 12. First they only had a Nissan Versa available and this was not a intermediate size car that I had a reservation for. I could not believe the disparity of companies regarding the classification of vehicles. Although the Customer Service Rep at the counter was nice, she said she really didn't have other cars available but could upgrade me and locate a car elsewhere. She did find a car and I didn't mind waiting but how is a Versa an intermediate car?
The next debacle was the one time usage of a toll road heading from Tampa to Brooksville. I advised the Rep that I had to get to Brooksville where my Dad was hospitalized. She said I would need to 'rent' the toll pass. The week before when I rented from Budget, there was no 'rental' fee for using a toll pass. You simply were charged for what tolls you used. I was astounded when told it would cost $157.47 for the entire rental periods PLUS the cost of tolls for them to activate the toll pass. That is highway robbery to charge EACH customer $10.49 per day to 'activate' a toll pass on the car. I needed to get to Brooksville in a hurry and was advised the toll road was very quick.
What they neglected to tell me is that THERE WERE CASH LANES TO PAY if you did not have a Sun Pass. How was I supposed to know this? What a rip off to use the expressway ONCE on June 22 and I paid $157.47 plus the tolls. Does this sound right? The third time is a charm. Now the tire pressure light goes on while driving on the million dollar toll road to get to the hospital.
The next day I call the road assistance and told them the pressure light was on and there were no valve covers on all four tires. Granted, my mistake as I did not fully inspect the car. The Rep advised I go buy some valve covers (stems or whatever you call them) and put air in the tire. I asked if there was a Dollar office closer to me but there wasn't. I purchased the covers and put air in the tire and over the next 2 days the one tire continued to lose pressure. I was advised no cars were available locally and I would have to drive back to Tampa for another car. How can I do this safely with a tire issue? I am also caring for an 83 year old ill father and cannot risk a breakdown in the vehicle. Not to mention I am a Diabetic and it's 98 degrees out and do not want to break down.
I was continuously told to call back to see if Hertz, a parent company could provide another vehicle to me. NO ONE could bring me a car because I was NOT broken down. Then I am told to visit a local Firestone since they have a corporate account with Dollar. Firestone called Customer Service/Roadside Assistance and advised there were nail punctures and the tire was not repairable. They did not have the exact tire but had a comparable tire. Dollar agreed but said I HAD TO PAY FOR THE TIRE. Since I did not get insurance through Dollar, I had to pay for a new tire. The Hyundai they rented me was new.
Wouldn't they have road hazard on the tires? Who said the nail was not in the tire at the airport? Why was this my fault when I was asking for another car for days. This car was not safe. So which issue do we deal with first? The disparity of car sizes and prices? The fraud on the Sun Pass or whatever the toll pass is called? Or the fact I paid $161 for a new tire and a bill of $660.80 for a piece of crap rental? As a Government employee I will certainly share my story and make sure no one rents from this company. The Customer Service e-mail box is a joke.

The Dollar Rental in San Juan, PR is a FRAUD gig, crook that must be avoided like the plague. I rented from them online for a deal that was supposed to cost $324 for six days (12th of July week to 17th July 2016). I called them after a couple minutes to return the car. After reviewed the charges they didn't want to explained where my charges went up for six days to $599.99 with $500.00 deposit; so this went up to over $1000. It's only when I'd reviewed the statement came that I realized, I have been charged nonsensically for fees and costs above none senses, I hitherto knew nothing off.
First I realized that the total and final price that was offered was not even close to the final statement that was more than double, even though I wasn't paid insurance, I was using mine. That aside, when I returned the vehicle immediately not even used of the car I was charged for a full day plus all the hidden fees. During all this the person (male **) was lacking of customer service, a rude person that wasn't answering my questions about all this fees. Not matter I returned the car without using but the swap my credit card I have been billed for a day plus extras charge. Please BEWARE of these leeches taking advantage of you. Deal with companies that are upfront with their fees and charges. Don't use Dollar Rent a Car if you want to use wise your money.
How do I know I can trust these reviews about Dollar Thrifty?
552,341 reviews on ConsumerAffairs are verified.
We require contact information to ensure our reviewers are real.
We use intelligent software that helps us maintain the integrity of reviews.
Our moderators read all reviews to verify quality and helpfulness.
For more information about reviews on ConsumerAffairs.com please visit our FAQ.

I rented a car, paid in January for June. They asked me for my flight information; I gave it to them and they came up with a decent price. Couldn't put points on my reward card; couldn't use my direct-to-the car check in. Waited 45 minutes for check in. Returned car two hours early. Got charged $63 for God knows what. Just showed up on my card. Got charged $15 for a toll collection fee. State of Florida has some unmanned tolls. Toll was 50 cents. My $236.00 rental cost $314.00. That's 33%!!! Clearly these people don't want my business and will NEVER get it again.

I just had a horrible experience with Dollar Rental. First of all I rented the car for four days, and called to extend the rental for two days. I was told that I would be charged the daily rate for the two additional days. When I went to return the car I was told that I had to pay the weekly rate, which was $70 more than I anticipated. We were never able to reconcile the charges and just gave up.
Then a week later I got a notice from Dollar Rental stating that I had unpaid toll tickets from Pennsylvania and New Jersey when I never even left the city that I rented the car in. My granddaughter was in the hospital and I was at her bedside. When I tried to resolve the issue I was transferred multiple times with no resolution. I am currently trying to dispute the charges with the toll places directly. I will never rent from Dollar again.

I just read Sally of Arvada's review, mine is the same with one difference. I was never told about tolls and options when I picked up my car on 5/31/2016 at the San Antonio Airport. Sitting in front of me now is a bill for $2.20 in tolls plus 4 Administrative Charges of $15.00 each. Very nicely the letter does state that you will only be charged a maximum of 7 Administrative Fees! I have no doubt that this is spelled out in the fine print of the Rental Agreement, but anyway I look at this, it is really bad service and a very good way to not get repeat customers.
Yesterday I attempted to call Customer Service and was told by the agent that they were closed but would open at 8 AM today. I call today and am told that they are not open on weekends, only M-F. I asked both agents about the Toll issue, and both said that I should have been informed. It will be interesting to see what I hear from Customer Service on Monday. Most annoying is that I had no idea I would hit any toll roads, nor was it apparent that I could not pay at a toll booth. Regardless, $60.00 in "Administrative Fees" is ludicrous for a process that should be automated.

The Dollar Rental is a FRAUD gig that must be avoided like the plague. I rented from them online for a deal that was supposed to cost $88 for four days (4th of July weekend 2016). I called them two days prior to return that due to 4th of July, vehicle will be returned the next day 5th of July 2016. It's only when my receipts and bank statement came that I realized, I have been charged nonsensically for fees and costs, I hitherto knew nothing off.
First I realized that for picking up the car at 11:50 instead 12pm - I had been charged $7:29. That aside, when I returned the vehicle it was around 5:45pm on the 5th of July. Now I see an additional $131.04 charged and taken from my acct. When I called the customer service, a rude person with a strange accent hanged up the call twice, that since I returned the vehicle, some 2 hrs late, I have been billed an additional two days charge. Please BEWARE of these leeches taking advantage of you. Deal with companies that are upfront with their fees and charges. My rental record was: # ** and renter initials NC. Oooh these thieves! When will businesses like these be held responsible for their actions?

My flight was delayed and then canceled. I called Dollar Rental every time this happened to let them know that I would be late. I could not get into MSP until the next day and I was told that I had to pay a higher charge for one less day. No reason was given. They said that was just the way it is. When I called them the day I was supposed to pick up the car, it was very close to the time that I was initially supposed to pick it up. I had made the reservation several months in advance. Every other time I called to tell them that I was delayed, they said there would be no extra charge. The final time it was different. When I got to the airport, they would not help me with this issue. I went to get the car and the compact car area was filled with cars that I could take.
When I returned the car, I did not see the sign saying to stop by the booth. The agent told me that I should have stopped there. I apologized and said I did not see the sign. It was the first time I had rented a car in MSP. He stopped another agent and told her to get the car which was where I picked it up. He was the only agent handling 2 rental company returns. I gave him the parking space number. He said she was "pissed". I will never rent from your company or Dollar again. I believe that the overcharge of 87.62+tax for one less day was outrageous as was your agent's behavior. This reservation was booked through Autorental.com who would not help.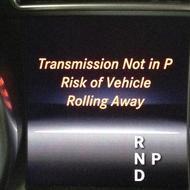 I was scammed by Dollar Rental Company in Orlando, Florida at the airport. Rented a car for 3 days, it was supposed to be $103 total. I DECLINED all insurance since I have GEICO which covers me for everything. I filled up the car in Daytona before heading to Orlando, at most the car needed a gallon of gas. They charged me $50 for 5 gallons of gas and $50 for some LIS insurance which I declined. I ended up paying $240 instead of $103. I will go with Budget next time around. I am seriously pissed this company gets away with this. Credit card company did NOTHING to help me.

On 06/19/2016 I reserved a car through Dollar Car Rental online, and decided to prepay to save money. I was renting a 7 passenger SUV for $505.88 for a 5 day rental in Colorado, owing $165.96 at the counter at time of pick-up. When I arrived in Denver, I showed the salesman my agreement. He proceeded to draw up my contract and asked 3 times if I wanted an upgrade, to which I replied "No thank you." He then said he was giving me a 'free' upgrade because I was paying so much money. The salesman showed me my contract and said, "It says upgrade, but see this is your price with your gas option and tax." Which was $638.83.
All seemed fine to me, until after my trip when I received my credit card bill and was charged the $505.88 from CarTrawler PLUS $638.83 from Dollar. I called Dollar Car Rental and they explained CarTrawler is a 3rd party billing and they have NOTHING to do with the 3rd party billing, even though it is through their website. She made it sound like they don't even collect any money from CarTrawler and I should have read my contract better. I could have rented from ANY other company for less than that. If I hadn't prepaid the cost still would have been $638.83, so how is Dollar not pulling a scam? NEVER prepay with Dollar Car Rental. You don't save; you pay double!

I rented a car at Miami International airport from June 20th till July 4th. At pick up the staff who helped us was totally disengaged. Yawning constantly, at least put a hand in front of your mouth!! Spoke in single syllables and tried to sell us the sunpass toll coverage for 116 dollars. I asked if we could get a refund if we would not use this amount... No. I asked do we really need it... Yes. I asked can we still pay cash at the toll booth... No real answer. As we travelled Florida quite a bit in the past we knew we would not need it. We travelled from Miami. Fort Lauderdale, Orlando, Gulf Coast and back to Fort Lauderdale, Miami. We spent around USD 10 on toll! I would not recommend Dollar!

We reserved a car 60 days prior to travel. We called the day of arrival to state that we were going to be late. Customer Service rep told us not to worry we would be o.k. We arrived at midnight to our destination, and were told there were no vehicles available, and they could do nothing for us. At the end, they offered a vehicle at 10 times the rate we would have paid. We were there for 1.5 hours, spoke to customer services reps and local employee to no avail. We had to have family pick us up to give us a ride. Needless to say stay away from Dollar as you can.

I reserved a minivan weeks in advance, at the Little Rock airport location. No other vehicle would meet my needs for this family vacation trip, as we would be traveling around with several people, including small children. Upon arrival at the rental counter, I was told "well, I know we had one here earlier, but I don't know what happened to it." They had no minivans. When she walked me out to look at SUV's to see if anything could work, I happened to notice minivans parked in a competitor's parking area. I was able to get the last one available from the competitor, but at a cost of $200 more for the week. I will never use Thrifty/Dollar again.

I rented a car through the Dollar internet site. The "estimated grand total" which supposedly included all the local taxes and fees came to $498.06. When I picked up the car at the airport, the grand total came to $685.78. I was told that the estimate I received was just that - an estimate. The Dollar employee said they would not know all the local taxes and airport fees until you actually pick up the car. My response back was that his company should do a better job of monitoring and adjusting the internet estimates accordingly. If they knew enough what taxes to apply at the time I paid for the car, they should know what they are when they are making a quote. I rent cars from this location a few times a year, and most times I use Enterprise and this situation has NEVER happened with them.
To top everything, they actually charged my credit card for $789.00. I will hold my breath in anticipation that they will actually reduce that amount to the overinflated $685.79 once I drop off the car. Once you are there to pick up your car, Dollar knows there is no choice but to pay the inflated charge ($187.82 in my case). I will never do business with them again, unless they do something to fix this situation once I call their customer service line.

Dollar Car Rental Vegas. Friendly counter lady: "Hi would you like an upgrade?" Me: "How much?" Lady: "same as your original cost." Me: "Cool ok." Me: "What are these extra charges?" Lady: "Deposits... come off when you return the car." Me: "Cool... Have a nice day... Thanks." Returned car "not deposit" went from $149 to $310. Waiting on Dollar to see if they will fix? Adjust? Or? Hope they do the right thing. :)

I've learned my lesson! I used CarTrawler to make the reservation and they have great reviews. (By the way... Dollar, Hertz & Thrifty are all the same company.) My husband & I had to make a trip to Wisconsin from Oregon to visit his dying brother and his very sick mother. It was a necessary trip that we could not easily afford in the first place. I searched the internet and found a special promotional deal through DOLLAR Rent A Car and I thought the $183 was a great deal for 10 days for a Toyota Corolla or similar.
When we get to the pickup counter at the airport they acted like they couldn't find the car that was reserved for us. The lady says, "I'm just going to upgrade you to a Camry. That's okay with you, right?" She kind of winks like, "Wow! What a deal!" I had already read the 5 pages of rental agreement in the days before leaving home so when she hands me the paperwork it's just kind of rushed and she says, "You need to sign showing that you accept the terms of the rental and that this is the vehicle you're receiving... This shows you're refusing the insurance because you have your own. This is a Vehicle Condition Report and we advise that you do a quick inspection and make any notations here before you leave. And you're good to go."
Great, sounds reasonable. Well, I didn't take the time to read all the terms all over again. But I assumed it was a FREE upgrade since we didn't ask for it, she didn't offer it, she just said she was going to upgrade it for us and brought the keys over. After the trip was over I'm looking at my credit card statement and see an additional $300 charged. When I called to ask what the charge was for, the customer service lady said it was for the upgrade. I said, "I did not ask for an upgrade." She said well you signed the contract agreeing to the terms including extra charges that apply to an upgrade." REALLY!!! Do you really think I cared if I got a Camry or a Corolla? I honestly don't know the difference.
They're all a big scam and you need to beware of their appearance of being helpful and courteous. They take advantage of travelers' desperation, exhaustion, their mental and emotional distraction. I'm surprised the government allows them to work right out of the airport. I would have thought they are in the business of serving people and that they would be reputable. GUESS AGAIN!

I got a package deal and paid for it ahead of time. This was my first time renting a car. Ended paying an additional 291.65. The guy added extra I did not ask for. I called and I was told I signed for it. Be careful not to be swindled by their "must push everything on you," sneaky salesmen.

Rented a car from Dollar rental at @ $29.92 per day for 2 days. I dropped the car off 4 hours before the car was due and my bill was... $118! Included were multiple fees and surcharges including a $10 Concession Fee Recovery which is supposed to charged because the location is at the airport; however, I took a shuttle 10 minutes to get to the rental place. The bill includes an energy surcharge, a customer facility charge, and a motor vehicle lease charge... a complete joke. DO NOT RENT FROM THIS COMPANY!

I wished I had found this site and read the reviews first. I rented the car initially through Hotwire. I chose Dollar because they said that they took debit or credit cards. There was nothing about holding additional funds if you use a debit card. I am not into credit cards. Hotwire charged for the rental which was what I expected to pay. When we arrived in Dallas, the gal of course tried to sell us everything possible. We chose the cheapest insurance, $7.99 a day because I wasn't sure what my company covered. It was a ridiculous charge if you wanted to add an additional driver which of course costs them nothing, so we didn't do that. They were very vague about the tolls, and since I had lived in Texas at one time, I was fairly certain we could just pay the tolls as we went. The device they wanted to lease us was like $12.50 a day, and I knew the tolls would not cost that much.
If we didn't do that, another option was they would charge us $15 and bill us the tolls charged. It was all very confusing. She told me that my total bill would be a certain amount, and with the additional insurance, that came out about what it should be. I asked if the amount I had paid Hotwire would be deducted from that amount and she said yes. (The receipt that she gave me had the total amount, with a charge for some initials at so much per day which came out to be about the cost of the Hotwire amount.) They also deducted from my debit card several hundred dollars as a "deposit" because I was using a debit card. They also checked my credit rating, again, none of which was in the ad on Hotwire.
When we returned the car, we just happened to go in and ask about the tolls because it was very confusing and there were no places to pay the tolls. At that time, she said they would bill us and it would be $15 plus the amounts of the tolls, which would still have been cheaper than the device. The way she said was a little weird, talking about every time they took a picture of the plates. So, I asked, she didn't offer, if the $15 was a one time charge or every single time. She said it was $15 plus the toll EVERY time they took a picture of the plates. So you could be paying hundreds and hundreds of dollars in fees for what, isn't have been nothing more than $25 worth of tolls. I flipped. She said that I could go ahead and buy the device, which as much as we were on tolls, was now ridiculous amount but far cheaper than the charges for the tolls.
TEXAS NEEDS TO FIGURE THIS OUT. Dollar is profiteering off of them and penalizing visitors to their state. Texas is not getting any of that $15 a snap. When we got home, I was charged the entire several hundreds of dollars, and the cost of the rental through Hotwire had not been deducted. When I called Dollar, that big amount per day was not for the car after all, it was for their most expensive insurance, which we did not take. So they charged me for the most expensive insurance, which took care of all kinds of things including what the $7.99 a day we did take, AND they charged me for the cheapest insurance as well, which again would have been covered in the expensive one.
The whole experience was shady, unclear, things should have been in the ad that was not. Customer service was rude and unwilling to help at all. So what I ordered from Hotwire for $167, wound up being almost $500, plus the additional almost $300 they took out as a debit card deposit. They did return that after I turned in the car, but still the difference in expectation and reality was ridiculous. So if you are headed anywhere where there are tolls, BEWARE. I did report them to the Texas Attorney General, but I would stay far away from Dollar. This, the toll thing sounds like a great class action suit where the only winners are the attorneys.

We rented a car in Miami. We received a bill in the mail for tolls which were 8.72. Dollar Rental charged $105.00 in administrative fees. Will never use this company again.

We reserved a car in April for July vacation. We went back to check the reservation, and possibly add a day, however, the rate then was much higher. Still, the system then would not 'allow' the return to the original rate since we have looked at changing dates, which it now considered 'modified'? We called, but you cannot speak to anyone in the US. The canned answer from the reps (in India or something) is the system 'won't allow' them to restore the original reservation. The email response was the same. They do not care about their customers, and their system is rigged to take advantage of anyone modifying or confirming their reservations. If you have any other options, use them!

On June 14, 2016 I arrived in Toronto to pick up my reserved car at Dollar. I signed the paperwork and went to pick up the car. Surprise: it was a 4 door pickup truck. I returned to the agent who claimed "You rented a compact or higher". Note that 'compact' to her did not mean "compact car". I explained that the business I was to do did not require a truck, that it was too large, that I couldn't get it in my garage. She then proceeded to extort an extra $16/day for a regular size car for a two day rental. $32 is not going to break me but it is worth it to Dollar to lose my future business? I explained I never had this problem in Montreal but she said the policy was the same all over. NEVER AGAIN!!!

I purchased a Dollar Car through Expedia.com for 7 days while I attended a funeral in Charlotte, NC. At the airport, the Dollar rep charged me an additional $800 above the Expedia.com rate. She advised that this was necessary in order to protect yourself in case of an accident. I advised her that none of this was mentioned on the website, so I'm not paying this money.
After an heated verbal argument, she somehow was able to reduce the amount to $270 over the website price. I needed a vehicle therefore I had no other choice than to accepted the offer. I don't know if other rent car services are any better or worse, but I do know I will never used Dollar Rental car again. After calling the 1800 number, the phone rep advised that I paid $28.49 a day for some kind of car insurance. I paid only $14 a day for the car, go figure... What a rip off! If you are looking to rent a rental car, please do a comparison. Scam artist like Dollar, will certainly find a way to scam you out of your money!

I am disconcerted by the dishonesty of the person who dealt with my car rental at Jaksonville Intl. Airport. I booked a car online and when I arrived to pick it up the following happened: She tried to convince me that the car was too small to drive along the freeway. She tried to sell me insurance cover. When I declined them all she said: "You will be driving an uninsured vehicle". I replied that I had my own car insurance so she asked with which company. When I told her, she replied that Dollar had no agreement with that insurance company. I insisted in declining additional cover and she said: "Fine. If you damage the car we will take all the money directly from your credit card."
She tried to sell me a one week pass for the toll highway. She asked where I was going and when I said Ocala she immediately said that I would need it and that she had just driven there and there were toll station that did not accept credit card or cash. I refused to buy it for $ 10/day and she said that instead of $ 80 for 8 days she would give it to me for $52.00. I still refused. I then asked someone else if for Ocala there were toll station and was told that there were none, which ended up being the truth.
Pointless to say that none of the information she gave me was correct. It was a clear attempt to persuade a customer to buy unnecessary services. Indicative of an unchecked dishonesty that will damage the image of the company. I will report it to the Dollar head quarters and to Better Business Bureau. Not sure there will be any consequence but at least I'll do my part. And no more Dollar car rental.

My reservation was for a compact car at the Oakland, California airport for a 11:30 AM time. When I arrived at the Dollar counter at 11:30 AM, the woman there told me there were no compact cars available at that time and that I would have to wait 45 minutes for one to become available. There was, however, a mid-sized car available immediately. I could not wait 45 minutes and so I took the mid-sized car at a higher price. I think a 45 minute wait is unacceptable and called Dollar to ask for a refund for the difference. They refused. This is the second time in a year that Dollar has not had a car ready for me.

Recently when I rented a car from Dollar Rent a Car, I told the attendant that I wanted to use my debit card rather than a credit card. He said this was fine, but he would need to see ID. I asked at that point what I needed to do if I needed the car for longer than a week. He said I just call the number and let them now. They will take the payment over the phone, and there will be no more deposit fees. I was misrepresented. I provided the ID and rented the car. When I returned the car, I found out I was being debited out of my account another $529 because I used the Visa debit. I WAS NOT TOLD THIS WHEN SIGNING THE CONTRACT. I am a single mom and I live on a tight budget. If I would have known this was the policy, I would have gone elsewhere.
I will NEVER use Dollar services again. I DO NOT THINK IT IS PROFESSIONAL TO NOT DISCLOSE WHAT THE CUSTOMER SHOULD KNOW IN MAKING THE DECISION TO USE YOUR COMPANY. I ONLY found out about this Visa thing and going beyond the original week would be over $500. I paid over $200 when I renewed the first over the phone. That was in addition to what I paid when I rented the car. Your business practices are unfair; say one thing at the beginning, then surprise you at the return. I AM NOT AMUSED. I assumed when I paid the $200 payment for renewal of the contract, then that would bring my account up to date at that point. WRONG... SURPRISE!!!

I am a Regional Director for a very well known Life Insurance Company and had some business to take care of in GA. Being that my company allows us a per diem account when renting cars, it is in our best interest to use our per diem rather than a personal credit card. I reserved my car for 6/16/2016 with a pickup time of 2pm. When getting to the counter I was told by the customer service rep (in a very rude, condescending tone) "I hope you know we do a credit check & it's not a soft pull & it will affect your credit score, so if you ain't got good credit, you won't be getting one of our cars!" My reaction was simply "Okay?" At this point the woman tries to upsell me their expensive but not needed insurance. I decline the coverage & she proceeds to overcharge me anyways which declined the transaction because my company didn't authorize that amount.
I then was told that I couldn't rent the car and would need to come back in 24 hrs because they can't run my card again in a 24hr period. 27 hours later 6/17/2016 I return, only to be confronted by a man named Franklin who completely berated & screamed at me at a very loud tone in order for the 50+ people behind me in line could hear all because I asked if he was running my card as a credit or a debit as I wanted it to be credit & not debit. It turns out that my card was declined a second time for security measures due to my banking institution protecting me against fraud however, I have never in my life been so publicly humiliated & felt so degraded before I encountered Franklin at Jax International Dollar Rental Car!
I walked out in tears, without a car & missed another day of work because of my bank protecting me, the card holder but I most certainly did not deserve to be spoken to in that way! When I contacted the corporate customer service, they truly could've cared less about the manner in which their customer service reps handled their business practices & considering Franklin told me he has worked there for over 20yrs, I don't think they care! I would be fired immediately if I ever spoke to anyone in that tone much less manner!!! I wonder if this is why their cars are so cheap?

The check in was very confusing. I was asked which car I wanted and then was told it was $10 more, not $10 a day more. He kept asking me if I wanted this and wanted that, etc. The check in person told me to not fill up the car when I returned it because their gas was cheaper and all I said was ok, trying to get done with the check in. Found out later I was charged for the gas already, which when he reviewed my bill with he didn't bother to tell me. My bill was a lot more than I was told and called to figure out why and was told I agreed to everything. When we turned in the car the employee came and told us he was going to take $45 off our bill and he could do that because he was the manager. He just wanted us to complete the survey. He wrote his first name on the bill again saying he was going to take $45 off the bill. When I did the survey, I got a 10% off my next car rental. I emailed customer service but have never received a response for any of it.
This isn't the first time I rented a car. I've always used Alamo before but had gone through the website Auto Slash, which I wont use again either. I know I should have been a better consumer and paid more attention to what I was getting charged, but I've never had to pay more than what I was quoted renting other cars. We are at the mercy of the employees and we expect them to be at least a little bit truthful. I used Dollar Rent A Car in San Francisco - which was another charge because I was told there are toll bridges everywhere and we had to pay upfront or there would be a huge charge at the end. I never did see us cross a toll bridge anywhere but sure am glad I paid up front. Dollar - you lost a couple of customers for good.

Lauren FixAutomotive Contributing Editor
Lauren Fix is an automotive expert who earned the title of The Car Coach, and is recognized throughout all forms of media as a woman with in-depth knowledge on vehicles, technology, automotive finance, repair and trends. Founder of Automotive Aspects, Inc., her understanding of automobiles has made her the "go to" person on TV, radio, print and the internet. She writes a column for multiple outlets including Parade Magazine, NewsMax and Car Coach Reports. She is a regular guest on all the major news and morning shows discussing the latest updates on cars that will help drivers of all ages learn to about cars and make smart decisions. More about Lauren→

Since 1965, Dollar Rent A Car has grown to include more than 570 locations in 61 countries worldwide, including approximately 260 locations in the United States and Canada. As a part of The Hertz Corporation, this brand belongs to the largest airport and general-use car rental business worldwide.
Seasonal specials: Dollar Rent A Car offers various discounts for seasonal travelers. For example, summer renters can get 10 percent off a weekend rental, the most popular days for vacationers to rent a car. The Silver Club offers a 5 percent discount for drivers over the age of 50.
Dollar EXPRESS: This convenience program is designed for customers who don't have a lot of time to spend at the checkout counter. Dollar EXPRESS is a free program that lets users skip the line and go straight to a rental vehicle.
Easy reward redemption: The Dollar EXPRESS Renters Rewards program makes earning rewards easy and redeeming them even easier. Buy 16 days of car rental and get a certificate for one day free.
Business rental plans: The Corporate Rental Plan offers locked in rates with no peak season highs and lows, while the Flex Rate Plan gives users a five percent discount on the price, along with a three percent rebate for dollar.com bookings.
Multi-month rentals: In addition to low monthly rates for long-term rentals, Dollar offers multi-month options with convenient monthly billing. Ideal for workers on a temporary assignment, Dollar offers rentals for up to 11 months.
Many makes and models: Dollar Rent a Car features 16 types of rentals from economy cars to convertibles and open air all-terrain choices.
Best for Vacationers, business travelers, temporary workers and those with cars in repairs.
Dollar Rent A Car Profile
Basic Information
Company Name:

Dollar Thrifty

Address

5330 E. 31st Street
Tulsa, OK 74135
United States

Year Founded:

2002

Website:

http://www.thrifty.com/