Consumer Complaints and Reviews

My husband and I had recently flown with American Airlines in June. He had called them to cancel one way of our round trip flight, and was told they could absolutely do that no problem, and that he could keep the half of the flight we needed. When we got to the airport to return to our original destination, we were told we did not have tickets and we would need to purchase them. Whoever he spoke with on the phone cancelled the entire trip and never told us they cancelled the whole thing. After sitting at the airport for an hour trying to figure everything out and calling the customer service number, we had to buy new tickets that came out to over $1,000! We were absolutely livid but had to return to San Diego since he is active duty military.
Once we got back home, we submitted a request for a refund of the tickets, considering this was not our fault that the airline made a mistake. After numerous emails back and forth with Shannon **, we got nowhere. I called the airline to try and get a hold of someone that could be of more assistance, and the woman on the phone was very sweet and said I should go to prefunds.aa.com to submit a refund of the ticket and try to get in contact with someone else.
Eventually Shannon called my husband's cell phone and I spoke with her. She was incredibly rude, raising her voice at me and interrupting me when I was trying to explain the situation. She said there was nothing else they could do and that she was not going to be of any more help. I told her I was going to go to someone else in the email 10 minutes prior to the phone call and (what a coincidence) she called saying she was the only person that would be able to handle the refunds. Now, I spoke with the customer service woman on the phone who said there were many people in the customer relations department and that she was sure I could get someone else.
After flying a miserable flight on American Airlines and dealing with such a horribly rude, impatient, worst customer service oriented woman I had ever spoken with, I will absolutely never be flying with this airline again and will be sending a letter to whoever owns this horrid airline to let them know the disgraceful behavior of the customer relations department. I personally work in customer service and know that this is in no way how you would ever deal with an upset customer. If the business is at fault, you give them a full refund, not a worthless $200 voucher for over $1,000 worth of damage. Shannon **, if you read this, I hope you change the way you treat your customers, because this is absurd.

I was flying from Madrid to Washington DC via Philadelphia this week. After I landed in Philly and got my customs done and baggage rechecked for the Philly to Washington DC leg of the journey, they canceled their afternoon flight saying the weather in DC was bad. Didn't book me to any other flights even later in the evening, and gave me the next flight for the next day afternoon. When I went to collect my luggage, I was told my luggage has already gone to Washington. Now I was stranded in Philly without my luggage, not knowing a soul and had to check into a hotel. AA said they were not responsible because it was weather related and they can't help with hotel or any other expenses. So I paid out of my pocket, stayed in a hotel and flew to Baltimore the next day, since even then they couldn't send me to DC.
When I went to the luggage counter in BWI I was told DC has my luggage and they will deliver the next day. The next day came and went, still no luggage. I called and told them to hold on to the luggage, I will go and fetch it myself (at that point I was disgusted by the all of their staff's attitude). I drove for an hour and 30 minutes to find that they had sent it to the delivery van, in spite of my asking them not to. And all the staff said was "a mistake was made, it happens!!!" So I drive back home for 90 minutes, wait up until midnight and they deliver the luggage almost at midnight. I am glad I got my lugagge back, but all through this ordeal the AA baggage staff had the worst attitude. I will try to avoid AA at all costs, and will let everyone I know to do the same.

American Airlines cancelled my first flight from Memphis to Dallas due to weather... even though the weather radar showed no storms across the entire US. They then rebooked my flight with United to Dallas at same time. Funny how weather wasn't an issue for United. Problem was when I showed up to United, AA didn't send my ticket and I missed my flight. AA rebooked my flight for 9pm that night and when I arrived they delayed it for two hours. Then emptied a plane that was on the runway to Dallas for "weather issues". It's been clear skies all day!!! Interesting that AA doesn't compensate for weather related cancellations. One customer service agent at the airport started laughing when I mentioned weather issues. She said that wasn't it... it was FAA issues.

I am a mother of a United States Marine. I would like to tell you a story of what happened to my son during Memorial weekend and American Airlines. My Marine son received a 96 which in the Marines is a 4 day weekend. His flight was Ontario CA to Detroit Mi. On the way here he had a plane change in Phoenix AZ, when he landed his connecting flight had already left forcing him to stay the night in the airport, causing him to arrive late losing precious family time.
When he arrived he changed his departure going back from Monday night to Tuesday morning giving him more time. His orders were to report back to base the day after Memorial Day at 8 pm. His flight going back he would arrive 5 hours before having to report. He went to Detroit with his ticket to leave on his flight at 11 am. They would not let him board because computer showed he owed $6, he does not carry his bank card for safety due to being hacked and money stolen previously but has his card number memorized, they would not key in his number even though they keyed it in at a Phoenix to get him a different flight nor did they try to refund or waive $6 fee.
My Marine said they treated him very badly at the Detroit Airport even after he explained he would be in serious trouble if he did not arrive to base on time. The American Airline girl told him she did not care if he got in trouble. Nobody can tell us what $6 was for. They put him on a different flight that wasn't charging whatever $6 was for. This was causing him to be about an hour late to base. Then he landed in Dallas where he was supposed to change planes. Well connecting flight had already left before he even landed. He ended up not getting back to base until Wednesday morning. My Marine is now in a lot of trouble losing his authority position he had. Military calls it Non Judicial punishment.
I don't think American Airlines realizes how serious it is to get any of our Military back on time. When you pay a lot for a ticket you expect your plane to be there to get it to your destination and let you on the plane you have a ticket for. I have reached out to American Airlines, they gave him a voucher for $100 towards his next flight and has be used in 1 year. Really he lost his Marine position and legal trouble and spent over $1000 for flight during holiday weekend. I am disgusted by this. $100 is nothing compared to what they put him through.

I am an upset mother. I am very disappointed with the airlines! My 2 children traveled alone from New York to Atlanta. A fee was paid additionally for them to fly alone. This being their 1st time I expected the airline employees to do their job correctly. My children have never flown by themselves and this is unacceptable. I confirmed with 2 employees who did acknowledge that they were let off the plane and sent alone to the baggage claim area. I went to customer service, spoke with an employee and a manager, who said they need to check their cameras.
The manager wrote down my name and phone number on a torn off paper. I don't expect them to call me as I have not heard anything as of yet. My children's father contacted customer service via telephone and was on the phone for an entire hour, and finally told him they would call him. If American Airlines does not care for the safety of minors, why even offer the service or fee. This is complete **! Someone needs to contact me as soon as possible. Thanks in advance!
How do I know I can trust these reviews about American Airlines?
820,717 reviews on ConsumerAffairs are verified.
We require contact information to ensure our reviewers are real.
We use intelligent software that helps us maintain the integrity of reviews.
Our moderators read all reviews to verify quality and helpfulness.
For more information about reviews on ConsumerAffairs.com please visit our FAQ.

Apparently anyone at American Airlines can change your seat assignment without telling the customer, even when the customer has booked early and paid a premium for the preferred seat. I found this surprise when I printed the ticket the day before the flight. When I called to complain I was told I would be issued a refund... which has never appeared. Who got my paid for seat? Some overweight guy who apparently has more rights than I have. Oh wait, I have no rights at all according to American Airlines.

After purchasing flight insurance for my trip and paying the insurance fee directly to AA due to emergency I called to cancel my flight. I was told that a $200 fee will be imposed and that I will have to call the insurance company to make a claim. All I know is that at the time of purchase I paid directly to AA. Then they should have to deal with the insurance company and not me. It is unfair to put the burden on the customer. All I know is that I paid AA and they are responsible to accommodate me.

Cancellation without compensation of American Airline Flights. On July 1st American Airlines canceled our 4 person flight to Tallahassee, FL via Charlotte, N.C. AA rescheduled us for the same flight 24 hours later. This was not satisfactory. All customer care and airline personnel were indifferent and told us we had no alternative except to find another airline and get a refund. Due to our trip plans and responsibilities and my disabilities (I am 81 with recent painful knee surgery) we had no alternative but to buy expensive tickets on Delta to Tallahassee, spend night in motel, pay for meals for four and cancel reservations on private overland transportation (no public transport available) to our destination.
We felt assured that the largest commercial airline would do the honorable thing and compensate us for our inconvenience. It did not. AA offered each of the four of us a $100.00 voucher for future travel and a refund on the canceled ticket. We spent $2,000 more than planned, are not wealthy, had planned our only vacation this year and were very inconvenienced, exhausted.
A loud speaker in the line waiting for the flight to board announced that they would pay $600.00 to four passengers who would trade their seat for the next day's flight. We are asking $2,000, not the $24,00 which would be the cost to the airline had four passengers agreed to take the next day's flight. We are not wealthy people. We have been sidelined repeatedly in our efforts to obtain compensation and told that anything we write to the airline will be automatically discarded until the day of our planned return, in two weeks. There is no direct phone number other than to Customer Service, which offered us $400.00 for our "inconvenience."

On hold for customer service over 1/2 hour. I cannot pick seats online, as unfortunately I had to use an Expedia flight credit. I cannot pick the seats online through the AA website, so I had to call. No one picks up. Hearing music for over 30 minutes now. Really not acceptable. I wouldn't have chosen this airline but for the fact we had to use a canceled flight credit.

SCAM on customer refund (CASH PURCHASE). I need your help as I have nowhere else to turn. My Blood has gone up because of these two situations regarding two companies I'm dealing with. First - American Airlines Refund issue----on Mon 06/12/17, I bought a $540.30 Ticket plus 2 checked luggage for $60 with cash at the SFO Airport in person for my niece who later ran away from the airport and didn't board flight (1905 departing at 12.10 am) to BWI. When I informed American Airlines at 12:30 am on 06/13/17 that my niece did not travel, the Ticketing agent promised to issue a travel voucher in my name since the cash couldn't be refunded there and then though the transaction occurred an hour before the flight departed... I was directed to contact American Airlines customer relations and I did via email... (several times).
After receiving verbal confirmation from American Airlines that a voucher will be sent, I was surprised to receive two checks in the mail amounting to $600.30 payable to my niece. Honestly, there is no sign anywhere at the airport for customers to read where it states that "Once you purchase a ticket with cash, the purchaser relinquishes all rights and value of that ticket.
I am so frustrating with this whole situation because it is impossible for me to cash or deposit these checks since I have no idea where my niece is to assist me deposit it. I have reported this to the San Francisco Airport police and there is an Incident Report to substantiate this. All I want from this airline is for them to give back my hard earned cash or issue a check payable to me, Caroline **, the purchaser of Ticket#** dated 06/12/17 with American Airlines. This whole thing has raised my blood pressure to a point where I am getting severe headaches, lost wages, every time I think of it. I need that money for my medications as it was originally intended for. Please help me as I have nowhere to turn. All I am getting from American Airlines is No, No, No.
This Airline is a SCAM. I have been robbed of $640.30 for a Ticket I did not use... THERE IS NO PLACE AT THE AIRPORT YOUR POLICY TELLS CUSTOMERS TO BE AWARE OF BUYING TICKETS WITH CASH... Perhaps my situation will prompt you to do so going forward... Your hidden policies will not work for me... People purchase airline tickets using many forms of payments and they should be refunded legally by the method the transaction was tendered. I WILL NOT BE USING AMERICAN AIRLINES ANYTIME SOON OR THE NEAR FUTURE BECAUSE YOUR COMPANY IS A TOTAL SCAM... I need my $640.30 cash paid on 06/12/13... You have already robbed me off $35 booking fees...

Completely disappointed in AA again!!! They all suck, I really hoped they were better. 6/30 trip to ST. Lucia. Zero entertainment on the plane. After paying close to $4k dollars for two first class tix, find out zero entertainment!!! Then the ** flight attendant says no, sorry!!! ** sorry??? $4k for two tickets and zero entertainment for a cross country flight!!! "Oh you can use your smart device". Who said I brought one!!! I need a response and an apology and some reimbursement to make up for this **!!!!! $4k and zero entertainment on a cross country flight. No heads up! Grrrr???

American Airlines is SCAM and Buyers should be aware. For more than 2 weeks now, I have struggling to get my money from American Airlines and no luck. Customers should be aware of their Bad Policies, Rude Employees and Very Poor Management. If American Airlines has a Policy which states that Customers paying in CASH automatically relinquish their right to the value of the ticket, I was not informed of that at the time of purchase or I would have used another method of payment. This has been an ordeal for me given my health condition. I simply want my money back... I WOULD AMERICAN AIRLINES to issue a Check in my name, Caroline ** and send the check to my address... Part of the story is below...
I, Caroline **, paid CASH for Ticket# ** at the SFO Airport the night of Tues 06/12/2017 to a Ticketing Agent named EPI (Philippines descent). It appears American Airlines issued a Refund to the wrong person, Viola **. THE FULL REFUND SHOULD HAVE BEEN REFUNDED DIRECTLY TO ME: Caroline ** and sent to my address: **. Viola ** is no way form or shaped entitled to my Hard Earned Dollars $600.30 which includes $540.30 for the ticket and $60 for two checked luggage... My Attorney and I are requesting for a copy of the Video and Audio late Monday 06/12/17 to prove to American Airlines that I, Caroline **, paid CASH for that Ticket from SFO to BWI Flight 1905 regarding the Ticket Purchase at the Ticketing Counter late the night and therefore the "REFUND CHECK" should be made payable to me -- Caroline **. I am requesting a Full Investigation and a confirmation to the Ticketing Agent (EPI) who processed that sale.
This $600 was intended for my medications and had to use it due to an Emergency but the 18 year old refused to Board that flight to Baltimore. If you have issued a Refund Check in Viola's name, I highly recommend that you stop that payment immediately and "REISSUE IN MY NAME, Caroline **". I will be going to the San Francisco Airport and reporting this matter to the Police and will involve American Airlines Senior Management and including every News Organization in the Bay Area. My Husband & I spent almost 7 hours that night at the SFO Airport. I missed 8 hours of work the day of Tues 6/13/17 because of all the difficulties I had between American Airlines and this 18 year old. I have spoken to more than10 American Airlines Representatives regarding this matter as early as Saturday 06/24/17. I NEED MY MONEY IN CASH AS I PAID OR MAKE THAT REFUND PAYABLE TO ME, Caroline **. Thank you.

When flying I carry my personal sidearm and ammunition under the guidelines of TSA. American Airlines has their own policy that the ammo must be in the container it came in not in a magazine locked away from the weapon. Ticket agent was discourteous, Customer Complaint was nothing but an excuse with this American Airlines Policy as the crutch. TSA supervisor and Indianapolis Police Officer said this was in compliance with TSA and that the ammo should have never been taken. I have flown numerous times with a weapon this way on American Airlines with no problem or hassle until the flight from Indianapolis. I will not fly AA again as I told the representative from AA they have lost a customer. His excuse was, "Well that's AA policy and we are not responsible for reimbursement for the 15 rounds of Home Defense Ammunition." Additionally AA would not provide a receipt for the ammo they took that they supposedly gave to PD.
Flyers if you own a weapon and fly with it don't fly AA as you will get screwed and hassled by idiots that are robots and cannot think outside the box. I will never fly AA again as I have flown with AA for over 20 years and never again. There are different airlines that don't hassle flyers carrying a weapon in their carry-on baggage!

First class flight to St Lucia, worst airline ever - Do Not Fly American - older 757 model plane. Started by a service tech coming in and out of the airplane into the flight deck. Captain stated that there was a light that kept coming on for landing gear and it was fixed. Also, to add not enough food was put on the plane and delayed us 45 minutes. After takeoff the captain came back on and said the light is on again and we would not be landing in St Lucia. For 2.45 hours flew over the Bahamas burning fuel, since American could not send a mechanic to St Lucia or had the support on the ground for it.
Returned back to Miami and told us to go to D51 for a new plane. Went to the gate and no flight crew or captain/co-captain available. 2.5 hour delay. Same issue with the food - not enough brought to the plane causing a delay, folks in the first class opted out so we could all leave. Arrived at the hotel 12.30 am almost 12 hours later than scheduled. Back in the US called American (hard enough to get someone on the phone). Had to fill out forms online to receive a whopping $100 credit after spending 4k on 2 first class tickets.

250+ passengers stranded after International flight is returned - I was one of the passengers that experienced the returned flight that was traveling out of Philadelphia to Frankfurt on Saturday, June 24, 2017. While customer safety is priority, what I am upset with is the lie and the lack of customer service that was extended to all of the passengers aboard flight #750. While in flight we were reassured that a plane would be available to commute us back to Germany out of Philly and that the only obstacle was locating a new crew, but that was all a lie.
There was no plane waiting for us nor were there any immediate available flights to accommodate the passengers. The flight agents were absolutely rude and lacked patience and understanding to what we each had just endured. They offered no accommodations and lacked sympathy. I am utterly surprised at the level of service provided by such a well known and reputable company. I am currently waiting on any feedback to this unfortunate matter from AA. Thank you!

I booked a flights - Manchester(MHT) - Charleston(CHS). This trip consisted of 4 flight Manchester - Washington National(DCA), Washington National(DCA) to Charleston(CHS). And the return trip was the same. What a horror show. The Flight from MHT to DCA - a Canadair 2100 where the seats were so small and so packed together it was painful to sit for the duration of the 1 hr flight. I am 5'7" and 160lbs. Painful. My legs were numb and my back was in spasm. The aircraft was Loud. When the landing gear was extended it sounded as if something was going to break off (or had broken off) the plane.
Land in DCA... there is no gate. The aircraft is too small to fit at a regular gate, so on the shuttle bus. Then you arrive like cattle at the terminal. Gate 35X. No guidance from any AA employee. Where do you go, where is the connection... No Info. DCA-CHS Flight after a bus ride. Board the plane... electrical problems. Call maintenance, 1 Hour delay. Now we are sitting at the gate while maintenance "Resets the Redundant System". Legs numb, back in spasm... Same horrible aircraft as before. Fly to CHT... Same loud, banging flight. At least CHS spent the money to adapt the gates so there is a ramp to de-plane. OK time to go home.
Arrive at the airport for an 8:59 am departure. Please remember, this aircraft sat at the gate from the day before (Embraer). Customer service comes on the loudspeaker... "the plane is having electrical issues and the pilot has powered down the aircraft. We are hoping this is a quick procedure". Really? Turn it off and turn it back on to solve the problem? That is the best they can do? 30 mins goes by, announcement "WE HAVE NO MAINTENANCE ON SITE BUT WE HAVE CALLED THEM AND THEY ARE ON THEIR WAY". Oh this is getting better. Needless to say, we rescheduled connections in DCA for the 3:00 PM MHT Flight.
Finally take off in the Embraer which now has 4 seats per row. Not too long ago, there were always 3 seats per row, based on the capabilities of the Aircraft. So the aircraft is the same... We change the specs and add more seats? Who engineered that??? Land in DCA at 12:00 pm... Now the MHT flight is inbound from Columbus. So the delays start. 3:25 departure from 3:00. We get on the bus at 4 something... board the plane which is 91 degrees (with a tarmac temp reported to be 107deg.)
The Captain comes on. "Yes sorry for the delay, the incoming flight had mechanical problems and operations put us on the same plane so it took a little time to straighten that out... It's a little warm. As soon as we get in the air it should cool off" What? Really? Was the mechanical issue the ventilation/AC system perhaps? (Check the tapes people). Taxi to the ramp in a now 95 deg plane. Sit, sit, sit. Pilot comes on. "A patch to the runway has failed and they are looking into it".
10mins. "The maintenance crew hasn't even arrived to evaluate the runway. It could take 1-2 hours... so we are taxiing back to the Bus". Now, it is not AA fault. Blame the airport. Meanwhile Larger aircraft than our flight are departing on the "damaged Runway". After about 20mins... makes me say HMM. Herded back to the now very overcrowded gate. The flight is off the board. No one would tell us when we are leaving, boarding or what we should do. Sit, Sit, Sit. Investigate renting a car for a 7.5 hour drive.
Now we are at 530 pm. There is an unintelligible announcement that we are to board the Manchester flight. No warning, no boarding process. Mad rush to door number 4 and on the bus. Now, boarding the plane. It is nice and cool. Hmm repaired the AC/ventilation system while the runway was supposedly being patch for 1-2 Hours? Needless to say, the aircraft left the airport a 7:15 pm, arrived in MHT at 8:10 PM. 4 Flights, 3 Mechanical/Electrical issues. I used to fly extensively from 1989-2006 all over the world and I have never, ever, ever had such a bad experience.
American was a good airline, USAIR was a decent airline. The combination of the 2 airlines is a fiasco. They have acquired tired aircraft that have now been overloaded. The ground crews are frustrated. The USAIR people don't like the way AA does things, and vice versa. They have morale issues (got this tidbit from a 37 yr USAIR gate attendant) and it is very apparent to the consumer. The aircraft is not being maintained. The customer service and flight attendants are trained to lie, or give false information. This is a scary airline to fly. I am grateful that I do not have to fly for a living. I couldn't do it and wouldn't do it. AA needs to be investigated and possibly shut down before they injure multiple people, flying and on the ground. Stay away from them. Far far away.

I am disabled, I booked disability assistance for my flight from Houston to London with a layover in Dallas. When we arrived in Houston we confirmed the disable assistance, which went well. When I landed in Dallas assistance came to meet me at the aircraft and left me at a pickup point. From there I was taken into 4 different carts (transportation). My Gate number was 27 so my last disable assistance told me that he could not take me all the way to the gate as he was not allowed to do so. I was drop around 10 minutes away from the gate. Understand that because of my disability I can't walk long distances and ten-minute walk can be 25 minutes for me depending on the day. I had a carry on back and my walking stick; sadly by the time I made it to the gate together with a number of times I was moved to the flight was gone.
Once I got to the ticket desk I found no one willing to help me as they were all ready to go home. The staff was very unresponsive even when I told them I needed assistance. It took over 1 hour for anyone to come and help. A lady called Carmen from AA (267-888-1808) came to help. She gave me two brochures for food, change my flight for next day and booked me into a Hotel (Fairfield Inn). All these were done rushed and with very little care by her or any of the AA personnel. I requested disable assistance again to get me to the hotel shuttle pick-up point. By this time it was around 10:30 pm. I was left outside on the parking/collection point from 10:30 pm to almost 4 am. I had no roaming/wifi to call my family in Houston or the UK to let them know. I was frustrated, sad and scared. It was a good samaritan that helps me get to the right location to be picked up.
I know now (once in the Hotel) that the AA personnel could not be bothered to drop me in the right collection point as requested by the Hotel. I call The Airline Customer Services in the morning and spoke with someone called Pulnimal, she made every considerable effort to communicate to me that somehow this was all my fault for not reserving assistance on time, then she changes her mind after looking at the notes and confirming I did book; followed by it is British Airways fault, when I am flying American Airlines; ended with "We can't have 100 wheelchairs waiting for you at your disposal (even though I only need one)". I was not asking for charity. I purchase the ticket in exchange for a service; get me to my destination safe and sound. I believe a dog would have been treated better for free. I paid for my ticket.

My dream came true when I was finally able to book myself a 2 week holiday from Europe to California. Super excited to be visiting cities such as L.A., San Francisco, Las Vegas and the Grand Canyon, I packed my suitcase with lots of expensive presents for my friends & family next to clothes to suit every occasion and weather conditions. Working in fashion, I of course paid additional attention to select the nicest outfits to create everlasting memories.
My flight from London to L.A. has been lovely, however, the airlines left my suitcase in London. After being told the luggage would surely be delivered to me by the next evening, you can understand my disappointment and frustration that today is the 7th day that I am without my luggage! I still have further 7 days to go and I doubt that I will ever see my luggage, the presents and half of my wardrobe ever again.
Now I have to constantly waste my time each day to do some shopping so that I will have clothes, underwear and what not. Without being able to provide me with a more detailed guideline, I am not even sure that I will get 100% reimbursed for the things I need to buy as "reasonable expenses" could mean different things to different people!
One obviously doesn't feel well looked after, I doubt that anyone is actively looking to find my luggage to resolve the situation. How can you take this long to find my luggage? I am making the best I can being in California and trying to enjoy my trips but frankly, American Airlines has definitely ruined my holiday - my dream come true! Never again.

My daughter is just entering the business world, and decided to take a trip to Australia. On her way back she was routed through Dallas and onto American Airlines (partner to Qantas), which was a part of the overall trip, she didn't pick them. The first issue happened when her, and about 10 of her fellow travelers arrived on time to Dallas, but it took some time to get to the gate. They were asked to line up at the ticket counter, while the door shut and the plane pulled away. My guess is that they didn't care that one of their partner airlines had passengers coming, they filled the seats so they wouldn't have to pay for volunteers to an oversold airline. Ok, so they were a minute late, so on we go.
She was handed a ticket at that same American Airlines counter on the next flight out, 2 hours later. Remember that this is all after a 16 hour flight, and a 90 minute lay over. So now she would be going on 19 1/2 hours since she took off for the trip home, with. She waited till boarding only to find out when she went to scan the ticket that American Airlines gave her, that it 'wasn't valid'...?
So, they asked her to stand aside and went on to fill the plane, even calling numerous people from the standby list while she was still standing there. Then to her horror, they closed the gate door and the plane departed. They then called technical support, never told her what the problem was, and handed her a new ticket for 2 hours later... I don't even want to imagine what can happen from here.
So my advice to anyone reading this, is to avoid American Airlines at any cost. Our worst experience ever in our own lives have been American airlines, and we remember it to this day. My daughter has flown many airlines around the world and has never experienced issues, and customer service without empathy, as she did today. You can rest assured the she will be avoiding American Airlines throughout her career. There are so many ways you could have helped yourself today American Airlines. Maybe the poor employees are just so numb to the poor systems and management that they can't feel anything themselves anymore.

Unfortunately, the vouchers that were given to us will not suffice for what we went through. My fiance travels for work and purposely has not been taking AA due to a similar experience we had with you guys 3 months ago to Hawaii where we missed an entire 30 hours of our vacation, lodging and car. We were compensated with 15,000 miles and that does not get us anything. We would need at least 25,000 to even use it. My fiance wanted to wait and see how my next trip with my mother went to Ireland before he would resume flying with AA. Instead of my story being ignored and brushed under the rug I would like someone to listen and understand how unacceptable this is.
June 15, 2017 leaving from MSP to PHL me and my mother stood in line for what we thought was to board the plane (the screen stated "On Time"). We overheard a passenger say the flight was delayed two hours. (We will miss our connection to Dublin.) I went ahead of the line and quickly asked the attendant if in fact this flight was delayed. They told us, yes and due to weather in PHL. I return to my spot in line and continue to look at weather in PHL (80 & sunny). Another gentleman behind us stated he takes this flight every Thursday and there is always some reason it is delayed.
Once we got to the desk we are told that we will be taking off in about 30 minutes and that every other flight in PHL is delayed and our flight to Dublin will be delayed and in fact, we will make our connection to Dublin (LIE). They knew we would never make it. Our Dublin flight left and was never delayed. My father tracked it while we were flying from MSP to PHL.
Once we landed in PHL the flight attendant comes over the speaker and asks that if PHL is your final destination please stay in your seats and allow others who are making a connection to get off first. We are informed we must hurry. So, we have our belongings and are standing in the aisle waiting to get off the plane for 15 MINUTES. The pilot comes over the speaker and states "We are sorry someone didn't show up for work today so we are waiting for someone to open the gate for us." INEXCUSABLE!! I ask my mom to please take my bags so I can run to our gate (which is on the other side of the airport). I'm running through the airport just to find out our flight left and did not wait.
I get to the "Customer Service" desk to be treated so disrespectfully I can hardly stand it. I let the woman know that we were told our connecting flight would be delayed and that we would make our flight. I said this happened to me 3 months ago and this needs to be made right. I ran through this airport with terrible asthma and my mother has a bad hip and can't be running. Please make this right. Her snotty response was " Do you need a paramedic?" The way she spoke to me was disgusting and disheartening. She told me they had a flight out from PHL at 1:29 AM to Charlotte and then from Charlotte to Dublin. I said we would take the tickets and that we also had paid $400 dollars to have specific seats. She basically just threw the tickets across the counter at me and conveniently got off her shift.
Well, once I found my mother we looked at our tickets and we did not leave at 1:29 AM. It was 1:29 PM the next day. I got back in line to let them know it was unacceptable and where are we supposed to go or sleep. I happened to see the woman who I first spoke with and I said, "Excuse me, what was your name again?" She responded again in a disrespectful tone "**, like the color" and continued muttering under her breath. The other employees did not know anyone by that name and looked at us with blank stares. I can only assume that was a racial slur made towards me and that was the last straw for me.
I let the 2nd woman who helped us know that these tickets to Charlotte would not work and asked why they are not putting us up in a hotel? She told us that they don't put customers in hotels for air traffic control issues. Well we were told it was delayed due to weather. (AGAIN LIES. WHICH IS IT? WEATHER or AIR TRAFFIC... We still don't know.) I just told her to get us back home to MSP. I have been through this before with your airline and I'm not doing it again. She got us a flight out at 11 AM, June 16th. I later found out there was a flight at 8:25 AM.
My mother and I went to the Marriott near the airport to try to get a room and food because we had not eaten all day and everything was already shut down in the airport. We took an Uber and the Uber driver stated that the weather in PHL had been wonderful all day... That's interesting. Of course, the hotel is booked and we have nowhere to go because we were told to be back at the airport at 5 AM to find our checked bags.
We ended up just checking in for our flight back to MSP and stayed up all night in the airport without any of our belongings. At 5 AM I went to the "Customer Service" desk to see if there was still any possible way to get to Dublin. I went up to the desk and said "Well, it is kind of a long story." Remind you we have been crying and haven't slept in 30 hours and YOUR employee responds "Well, I don't like long stories so just get to the point." I'm sure you can guess where the rest of the conversation got us... NOWHERE!!! You guys wouldn't even honor our flights home from Dublin to MSP on June 24th that we had already paid for. We wanted to try to just take a one-way to Dublin with another airline to get us there as soon as possible. You wouldn't even honor that and wanted us to pay $3,000 a ticket to have our same exact seats we already paid for. Not to mention our luggage was lost and had to be delivered to our home.
Honestly, I can't even tell you how upsetting this is. I had been through this 3 months prior with your airline. I never imagined it would be the same for this trip. I had told my mom that if anything went wrong I would be turning around and going home. She said it was going to be just fine but you guys went ahead and proved me right. This isn't just something where it was a delay due to bad weather. There was no bad weather and maybe it was an air traffic control problem but your airline and employees LIED. That is not acceptable and you need to be held accountable for that. I've figured it out by now that you let us get on that flight to MSP knowing full well we would miss our connection but then you would have to refund us not with vouchers or miles if we began our trip.
We want an entire cash/check refund for both our trips that cost us $2400 for Hawaii and $2320 for Ireland, and that doesn't even include the extra we paid for special seating on both trips. We are not going to let this go and we will not be any less upset as time goes on. I never made it to Ireland and spent my birthday here in MSP dealing with this mess. My mother booked two more flights for her and my father on another airline for $4,000 dollars. The vouchers will not suffice because we can't trust this airline.

Capitalism and a competitive market should theoretically foster quality. Interact with one American Airline representative, as you attempt to track the gate changes and get a seat assignment, and you will see that competitive market forces are not in play. First, I was laughed at when asking about a gate change. There were two flights to Philly and mine had been moved, but the second remained at that gate. The man assumed what I was asking, interrupted me, gave me incorrect information then walked away before I could even respond.
Once I found my gate, I stood waiting to get an assigned seat. A man walked up. I greeted him warmly with a hello and he ignored me, then after about a minute he chose to acknowledge me and tell me it was an hour and 5 minutes to departure and they don't assign seats until an hour to departure. No one showed up until 55 minutes to departure. I mean since they were so specific, I will be too. I have to fly American Airlines for business. I am given no choice. However, is there an airline left where we are not dehumanized and treated like cattle? With high barriers to entry, oligopolies prevail in the airline industry and I guess this is what 1980's communism may have felt like. Quite ironic given the name of this airline...

United Airlines may beat you up but they are better at customer service than American Airlines. Talked to three supervisors over a period of two hours and none had the same answer, they all contradicted each other. First one sounded naive so I called back and after totally contradiction I called again and lo and behold something totally different. Boy I wish when I got training or went to college it was that way. I guess that's the way the United States is going and American Airlines is leading the way.

My son recently went to California. He was supposed to have left on Wednesday. For some reason or another the airline canceled his flight until the following day leaving him only three days to spend with family. Once again when he was returning home to Virginia from California they cancel his flight gave him a later flight which is inconvenience to drive my distance to DC to pick him up. That's the purpose of a reservation. The quality of service that we've experienced is very poor and unacceptable. They felt by giving him a $75 voucher for a new ticket is acceptable when he paid almost $600 for it which I'm sure has to be used within a year or it is expired. Normally if myself or anyone would change their flight time they would be penalized. Very unhappy, angry and disappointed with the service of American Airlines.

My flight was delayed due to weather. I missed my connecting flight. The flight finally took off three hours late. I arrived in Charlotte and did not have access to my bag and did not receive any apology or voucher for a hotel. I missed work due to this delay. The airline attendant was rude and interrupted me when I tried to ask a question. She said she could not help me and did not know any answers. She was aggressive towards me and others. I understand the weather is not in control of AA, but the customer service and what the ticketing agents, and other staff do and say is in control. I was told I could get my bag by a ticketing agent and I waited for a half hour before another customer on the flight told me that the bags would not be available. I called AA on the phone and they said that the bag would not be available and that she could do nothing for me.
All AA staff speak for AA, so when one person is rude, another lies, and another says she can't help me over the phone, I am disappointed three times. I request my hotel reimbursed and/or a voucher equal to the cost of the flight plus additional reimbursement for the rudeness of all of the AA staff I encountered. The only thing they did to "apologize" is give away free alcohol. I do not drink. I asked for additional (free) snacks or a soda and was told no. But they'd be happy to give me free booze. This is unacceptable and I demand better service and recovery. No word from AA...

Traveling for work from Charlotte to San Antonio, my bag did not arrive. I immediately notified baggage claim and was told to keep my receipts and I would be reimbursed and "obviously" refunded the $25 fee to check the bag that did not arrive. I had to replace my professional wardrobe that I needed for the week. When I returned home, I spent considerable time completing the baggage questionnaire - about 10 columns wide on details for every item that was in the bag. I both emailed it and mailed it. I have received numerous voicemails from an unnamed woman who only introduces herself as "American Airlines" leaving only the generic 800 number to reply to and in an irritated tone, she asks whether I have submitted the form yet or if my bag has been returned. I am concerned that I continue to get these voicemails from her 2 weeks after I submitted the form.
When I call the 800 number, I am put on hold - or asked if I want a call back in an hour - at which point I am again put on hold. When I send a message to the email address provided, I get only an automated reply saying: "Your message was received." Noted. But is anyone reading it? Is anyone looking into my case? At this point, I don't even care about the suitcase. It's been well over a month since they lost it. I replaced what was necessary and moved on with life, but I would like American Airlines to refund me at the very least what it cost me to replace what I needed that week of travel as well as that baggage fee that is still sitting, unrefunded, on my credit card. There doesn't appear to be any recourse to make myself heard since when I try to call the number provided, I can't get anyone to answer, I only get these cryptic voicemails from Mrs. "American Airlines" - whoever the heck she is - and no human ever replies to my emails.
This is the worst experience I have ever had with any company I have ever dealt with - cable companies included!! I have had a bad experience with United in the past, but at least there was timely follow-up. This is not just ineptitude. This is theft. From a major company. Of its customers. I will never check a bag through this airline again, and when I need to fly on my personal dime, you'd better believe that I would rather three layovers with a different airline than deal with this company ever again.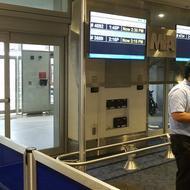 It is the second time that I have traveled from Miami with American Airlines and I have problems. The flight was delayed 2 hours, then we were on the plane, we waited half an hour on the track. The pilot told us thousands of excuses. In one of those excuses, the pilot said that the plane had to make him gasoline, then we taxi on the track and we got off the plane for supposedly bad weather when on the track we saw planes taking off and landing. After that they canceled the flight, rebooking the super line long and slow. They canceled our flight until the other day, I lost my trip a whole day stuck in that airport. They did not give us even a snack at all those hours. I do not recommend this airline to anyone, including my worst enemy.

We booked a flight on American Airlines leaving from LAX to San Juan, PR with a plane change in Miami. I am 80 years old and my wife is 72 years old. American Airlines AA2600, Depart LAX 8:00 AM, Arrive Miami 4:00 PM. American Airlines 1570, Depart Miami 4:57PM, Arrive San Juan 7:30 PM. We boarded American Airlines Flight AA2600 on Wednesday, March 15. Prior to boarding it was announced that the flight was full and they were requesting that carry-on luggage to be turned in to relieve onboard storage for luggage. We agreed and turned in one of our carry-on.
After all were boarded and the door was closed the pilot announced that the plane was overloaded and would have to run the engines to burn off some fuel. We taxied away from the terminal and ran the engines for 15 to 20 minutes before finally taking off. The pilot did make up approx. 5 minute of the lost time in the air, but when we landed there was a mix up on the offloading gate, so we waited another 5 to 10 minutes before a gate was assigned. By the time we got off the plane we had only 10 minutes to catch our next flight. We asked for assistance at the gate. All she could offer was point in the direction where we could catch the airport shuttle. I don't know the Gate number where we deplaned, but it was much larger than D36 and we had to go to gate D1.
By the time we got to Gate D1 the doors we closed. We missed our Flight to San Juan. Another fellow, younger than us, was at the gate. He also missed the flight and he had run to the gate. As a result, we were put on Stand-by status and each given a $100.00 voucher for a future flight. We learned that a flight from Cuba was supposed to come to Miami that night and go on to San Juan, but because of fueling problems in Cuba the lost time caused the pilots to time out. So that flight was canceled.
As a result there were approximately 150 passengers waiting in line to receive overnight vouchers. While in line, a large lady with several bags slung on her back fell backwards on to my wife. Luckily someone behind my wife caught my wife and prevented her from hitting the floor. The large lady hurt her leg and we later saw her limping. My wife had a sore hip, knee and ankle. My wife went to the counter where they were issuing the vouchers and indicated there was an accident and the large lady was hurt. The attendant Indicated if 911 wasn't called, there was nothing she could do.
Also while in line the Airline supplied bottles of drinking water for those in line, but not enough for those in the back of the line. When there was no more water, my wife went to the counter and informed them the water was gone before all passengers had a chance to get some. The next thing we know the water table was removed. This was near midnight and the stores were closed where water could be bought.
When we finally reached the counter, we were issued vouchers for a snack, breakfast in the morning, shuttle to a hotel and a room at the hotel and shuttle back to the airport in the morning. It was up to us to get to the front of the airport at a specific place where we were to catch the shuttle and it was near midnight. They put us on standby for a 10:30 AM flight. It was a full flight and we were 8 and 9 standby. We asked if there was an earlier flight. There was a 7:00 AM flight. We asked to be put on standby for that flight. We decided to stay in the airport that night rather than negotiate the shuttles and hotel and get back by 5:00 AM in time for the 7:00 AM flight. Remember we are 80 years old. We had surrendered one of our carry-on luggage, so now we had no warm clothing for the cold airport that night. It was a miserable night.
During that night we walked back and forth between gate D1 and gate D36 three times because gate D36 was the closest eating place which closed at 10:00 PM and reopened at 5:00 AM. We were 3 and 4 standby on the 7:00 AM flight. I think the attendant felt sorry for us and called us the first standby to board. This was American Airlines flight 1341 on March 16. When we arrived in San Juan our luggage was not there. We talked with the Clerk at the room where luggage not picked up was placed. He indicated it would be coming on the 10:30 flight from Miami. We could either come back to pick it up or arrange for them to deliver the luggage by 4:00 Pm that day. We decided to have American Airline deliver the luggage to our address.
At 6:00 PM when our luggage wasn't delivered, we called and they said they would not be able to deliver it until the next day. We told them to hold the luggage and we would come to pick it up. When we were approx. 10 minutes from the airport, the luggage clerk called us and mentioned they would be able to deliver the luggage later that night. We told him to stop delivery as we were coming to pick it up. When we finally had our luggage, no apologies were given, just "Have a good day." We think American Airlines could have done a better job handling the problems encountered when our flight came in late preventing us to make the connecting flight.

I travel a lot and I've had bad experience after bad experience with American Airlines. So frustrating. I haven't nearly the same concerns with other airlines. Here's the list... 6:16 - Flight was delayed 7 hours due to mechanical issues. Finally had to rent a car and drive 8 hours home. 10:16 - flight delayed for mechanical issues for 6 hours. 4:17- delayed flight again. Stuck in airport for 6 hours. When finally got on, flight attendant was rude. Seat had a bar exposed that pushed into my leg the whole flight. Panel exposing wires was open right above my head and wouldn't close. Today - my flight is delayed again. My TSA Pre wouldn't show on my boarding pass due to "AA computer system issues". Over it and won't fly AA again. On a positive note, the flight attendants were always great outside of the one mentioned above.

Charged for service animal because "it wasn't their fault or problem". I had three ticket counter agents throw their hands up because they did not want to assist me. I called ahead of time to alert the airline of my flight with a service animal. They stated they would email me a confirmation as soon as they received an emailed copy of my proper documentation. When I got to the ticket agent, they stated they had no record of such in their system and that I had to have "made it up". I spent 30 minutes on the phone prior to the flight in order to ensure this was taken care of on the reservation. The ticket agent tried to abandon me for another post before the task was complete. A fellow ticket agent refused to help me because she stated the other agent had already started. This was not inconspicuously spoken, but loudly shouted between the group of them.
The ticket agent continuously argued with me about how none of this was her fault, that their system was stupid and not working and couldn't process anything, including the amount they were about to charge me for my presented and documented service animal. She told me to call customer service and have them update the record in the system. When I did that, the customer service agent on the phone began to berate me and yell at me, stating my first phone call never existed. Please try to tell me these conversations are not recorded. And don't try to tell me it didn't exist when I have proof of the 30 minute call on my phone. The customer service agent told me she had no way of updating the service animal record and that she wasn't going to deal with me. She then proceeded to vehemently hang up on the phone.
The amount of stress and anger this caused is beyond belief. I was absolutely appalled by the way we were treated, and not just us, but two other customers/families in the time I spent at the ticket counter. This all occurred at the Dallas-Fort Worth American Airlines ticket counter in Terminal B on Sunday, June 3, 2017. If given the choice, I would have never flown with American to begin with, and I most certainly will never choose to do so on my own accord. To be treated so poorly by so many ticket agents and customer service agents and in front of so many people was outrageously humiliating.

Went on vacation to Washington DC. Booked flight from Orlando to Reagan national. Purposely booked an early morning flight so we could have as much of the day to do what we could on our first day. Sometime later we received a notice we had been bumped about 2 hours to another flight. Not happy but didn't freak out. Then another notice we were moved about 2 hours later. Now it's a big deal. I spent about 45 minutes on the phone trying to fix the problem with no luck.
Day of flight showed up at airport to a chaotic mess. Line for check-in backed up down the terminal with only 2 or 3 agents working. Went to kiosk to pull up reservations and had no luck. Finally got a lady to help and she couldn't find my reservation. After some time finally got boarding passes. Dropped bag off and went to gate where the plane was already boarding. A few minutes longer at check-in, would have missed flight. Lady that helped me said a lot of people were missing their flights.
Flight itself was good, but when we went to baggage, our bag never made it. We had to wait in the airport about 2 1/2 hours for our luggage. Instead of getting to our hotel around noon as originally planned, we got there about 6 pm, costing us about half a day. My second time on American, my second time with lost luggage. Tried to file a complaint with the airline but the process is horrible and the reviews l have read sounds like it is a waste of time. I will definitely look to other airlines next time instead of American.

Erika ArmstrongAirlines Contributing Editor
From the front desk of a busy FBO to the captain's seat of a commercial airliner, Erika Armstrong has experienced everything aviation has to offer. She is the author of A CHICK IN THE COCKPIT and her aviation articles can be found at Consumer Affairs, Plane & Pilot, Flying.com, Disciples of Flight, NYC Aviation, Contrails, Mentor, General Aviation News and Business Insider. More about Erika→

American Airlines is the world's largest airline by fleet size and revenue. With headquarters in Ft. Worth, TX, they have an extensive international and domestic network with 953 aircraft making it the largest commercial fleet in the world.
Track your bags: From check-in to carousel, you can track your bags from your smartphone, laptop or tablet.
Business Extra: Travel reward program that earns your company points toward traveler awards while the employee continues to earn his or her AAdvandage miles.
Oneworld: American has an alliance with the world's leading airlines which gives their customers access to 1,000 destinations in 150 countries.
Global Support: If your flight is delayed and your connection is in jeopardy, the Oneworld Global Support will do their best to allow you to use dedicated fast track lanes through immigration or security.
Travel with your pet: If you follow the rules, you can travel with your pet to all 48 contiguous United States.
Best for International travelers, vacationers, business travelers, pet owners and frequent fliers.
American Airlines Company Profile
Company Name:

American Airlines

Website:

https://www.aa.com/homePage.do