Consumer Complaints and Reviews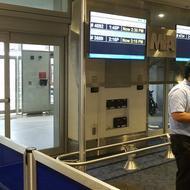 It is the second time that I have traveled from Miami with American Airlines and I have problems. The flight was delayed 2 hours, then we were on the plane, we waited half an hour on the track. The pilot told us thousands of excuses. In one of those excuses, the pilot said that the plane had to make him gasoline, then we taxi on the track and we got off the plane for supposedly bad weather when on the track we saw planes taking off and landing. After that they canceled the flight, rebooking the super line long and slow. They canceled our flight until the other day, I lost my trip a whole day stuck in that airport. They did not give us even a snack at all those hours. I do not recommend this airline to anyone, including my worst enemy.

We booked a flight on American Airlines leaving from LAX to San Juan, PR with a plane change in Miami. I am 80 years old and my wife is 72 years old. American Airlines AA2600, Depart LAX 8:00 AM, Arrive Miami 4:00 PM. American Airlines 1570, Depart Miami 4:57PM, Arrive San Juan 7:30 PM. We boarded American Airlines Flight AA2600 on Wednesday, March 15. Prior to boarding it was announced that the flight was full and they were requesting that carry-on luggage to be turned in to relieve onboard storage for luggage. We agreed and turned in one of our carry-on.
After all were boarded and the door was closed the pilot announced that the plane was overloaded and would have to run the engines to burn off some fuel. We taxied away from the terminal and ran the engines for 15 to 20 minutes before finally taking off. The pilot did make up approx. 5 minute of the lost time in the air, but when we landed there was a mix up on the offloading gate, so we waited another 5 to 10 minutes before a gate was assigned. By the time we got off the plane we had only 10 minutes to catch our next flight. We asked for assistance at the gate. All she could offer was point in the direction where we could catch the airport shuttle. I don't know the Gate number where we deplaned, but it was much larger than D36 and we had to go to gate D1.
By the time we got to Gate D1 the doors we closed. We missed our Flight to San Juan. Another fellow, younger than us, was at the gate. He also missed the flight and he had run to the gate. As a result, we were put on Stand-by status and each given a $100.00 voucher for a future flight. We learned that a flight from Cuba was supposed to come to Miami that night and go on to San Juan, but because of fueling problems in Cuba the lost time caused the pilots to time out. So that flight was canceled.
As a result there were approximately 150 passengers waiting in line to receive overnight vouchers. While in line, a large lady with several bags slung on her back fell backwards on to my wife. Luckily someone behind my wife caught my wife and prevented her from hitting the floor. The large lady hurt her leg and we later saw her limping. My wife had a sore hip, knee and ankle. My wife went to the counter where they were issuing the vouchers and indicated there was an accident and the large lady was hurt. The attendant Indicated if 911 wasn't called, there was nothing she could do.
Also while in line the Airline supplied bottles of drinking water for those in line, but not enough for those in the back of the line. When there was no more water, my wife went to the counter and informed them the water was gone before all passengers had a chance to get some. The next thing we know the water table was removed. This was near midnight and the stores were closed where water could be bought.
When we finally reached the counter, we were issued vouchers for a snack, breakfast in the morning, shuttle to a hotel and a room at the hotel and shuttle back to the airport in the morning. It was up to us to get to the front of the airport at a specific place where we were to catch the shuttle and it was near midnight. They put us on standby for a 10:30 AM flight. It was a full flight and we were 8 and 9 standby. We asked if there was an earlier flight. There was a 7:00 AM flight. We asked to be put on standby for that flight. We decided to stay in the airport that night rather than negotiate the shuttles and hotel and get back by 5:00 AM in time for the 7:00 AM flight. Remember we are 80 years old. We had surrendered one of our carry-on luggage, so now we had no warm clothing for the cold airport that night. It was a miserable night.
During that night we walked back and forth between gate D1 and gate D36 three times because gate D36 was the closest eating place which closed at 10:00 PM and reopened at 5:00 AM. We were 3 and 4 standby on the 7:00 AM flight. I think the attendant felt sorry for us and called us the first standby to board. This was American Airlines flight 1341 on March 16. When we arrived in San Juan our luggage was not there. We talked with the Clerk at the room where luggage not picked up was placed. He indicated it would be coming on the 10:30 flight from Miami. We could either come back to pick it up or arrange for them to deliver the luggage by 4:00 Pm that day. We decided to have American Airline deliver the luggage to our address.
At 6:00 PM when our luggage wasn't delivered, we called and they said they would not be able to deliver it until the next day. We told them to hold the luggage and we would come to pick it up. When we were approx. 10 minutes from the airport, the luggage clerk called us and mentioned they would be able to deliver the luggage later that night. We told him to stop delivery as we were coming to pick it up. When we finally had our luggage, no apologies were given, just "Have a good day." We think American Airlines could have done a better job handling the problems encountered when our flight came in late preventing us to make the connecting flight.

I travel a lot and I've had bad experience after bad experience with American Airlines. So frustrating. I haven't nearly the same concerns with other airlines. Here's the list... 6:16 - Flight was delayed 7 hours due to mechanical issues. Finally had to rent a car and drive 8 hours home. 10:16 - flight delayed for mechanical issues for 6 hours. 4:17- delayed flight again. Stuck in airport for 6 hours. When finally got on, flight attendant was rude. Seat had a bar exposed that pushed into my leg the whole flight. Panel exposing wires was open right above my head and wouldn't close. Today - my flight is delayed again. My TSA Pre wouldn't show on my boarding pass due to "AA computer system issues". Over it and won't fly AA again. On a positive note, the flight attendants were always great outside of the one mentioned above.

Charged for service animal because "it wasn't their fault or problem". I had three ticket counter agents throw their hands up because they did not want to assist me. I called ahead of time to alert the airline of my flight with a service animal. They stated they would email me a confirmation as soon as they received an emailed copy of my proper documentation. When I got to the ticket agent, they stated they had no record of such in their system and that I had to have "made it up". I spent 30 minutes on the phone prior to the flight in order to ensure this was taken care of on the reservation. The ticket agent tried to abandon me for another post before the task was complete. A fellow ticket agent refused to help me because she stated the other agent had already started. This was not inconspicuously spoken, but loudly shouted between the group of them.
The ticket agent continuously argued with me about how none of this was her fault, that their system was stupid and not working and couldn't process anything, including the amount they were about to charge me for my presented and documented service animal. She told me to call customer service and have them update the record in the system. When I did that, the customer service agent on the phone began to berate me and yell at me, stating my first phone call never existed. Please try to tell me these conversations are not recorded. And don't try to tell me it didn't exist when I have proof of the 30 minute call on my phone. The customer service agent told me she had no way of updating the service animal record and that she wasn't going to deal with me. She then proceeded to vehemently hang up on the phone.
The amount of stress and anger this caused is beyond belief. I was absolutely appalled by the way we were treated, and not just us, but two other customers/families in the time I spent at the ticket counter. This all occurred at the Dallas-Fort Worth American Airlines ticket counter in Terminal B on Sunday, June 3, 2017. If given the choice, I would have never flown with American to begin with, and I most certainly will never choose to do so on my own accord. To be treated so poorly by so many ticket agents and customer service agents and in front of so many people was outrageously humiliating.

Went on vacation to Washington DC. Booked flight from Orlando to Reagan national. Purposely booked an early morning flight so we could have as much of the day to do what we could on our first day. Sometime later we received a notice we had been bumped about 2 hours to another flight. Not happy but didn't freak out. Then another notice we were moved about 2 hours later. Now it's a big deal. I spent about 45 minutes on the phone trying to fix the problem with no luck.
Day of flight showed up at airport to a chaotic mess. Line for check-in backed up down the terminal with only 2 or 3 agents working. Went to kiosk to pull up reservations and had no luck. Finally got a lady to help and she couldn't find my reservation. After some time finally got boarding passes. Dropped bag off and went to gate where the plane was already boarding. A few minutes longer at check-in, would have missed flight. Lady that helped me said a lot of people were missing their flights.
Flight itself was good, but when we went to baggage, our bag never made it. We had to wait in the airport about 2 1/2 hours for our luggage. Instead of getting to our hotel around noon as originally planned, we got there about 6 pm, costing us about half a day. My second time on American, my second time with lost luggage. Tried to file a complaint with the airline but the process is horrible and the reviews l have read sounds like it is a waste of time. I will definitely look to other airlines next time instead of American.
How do I know I can trust these reviews about American Airlines?
792,868 reviews on ConsumerAffairs are verified.
We require contact information to ensure our reviewers are real.
We use intelligent software that helps us maintain the integrity of reviews.
Our moderators read all reviews to verify quality and helpfulness.
For more information about reviews on ConsumerAffairs.com please visit our FAQ.

I purchased tickets that were advertised (and priced) as "Seat Choice" which was important to me since I was traveling with my minor daughter. It was indicated in at least three different ways online and on my transaction receipt that my fare included seat choice at no extra charge. Yet once I had paid and went to choose my seat they had only paid upgrade seats and none of them together. So I was not able to choose a seat. I called AA multiple times and endured over an hour hold times to be reassured that I would receive seats together when seats were released 24 hours before. I was even told that "the computer is programmed to recognize when one of the travelers is a minor and seat them with their companion." All of this was just complete lies and I don't know why the agents felt compelled to tell them. When I went to check in I was not even seated in the same row or the same side of the plane as my daughter.
Again I called and was told they could reassign it at the gate. New story. Maybe this story will turn out to be true, or maybe it will be another lie. But in the meantime, I paid for "Seat Choice", I didn't get what I paid for and my daughter and I do not get to look forward to flying together on a trip we have looked forward to for months. That is not a great way to start a vacation. And I truly made every effort and paid extra for what I needed, only to be baited and switched. American Airlines should be ashamed of their service and ashamed of lying about what they were selling and having their agents lie about arranging to seat us together. Their service is bad enough without adding the indignity of making stuff up.

I work in Saudi Arabia. I booked a ticket through aa.com to go back to the US to visit my family. Part of my trip consisted of a flight from Saudi Arabia to Qatar. American would not honor the well-known fact that my ticket was now useless. They wouldn't change it. Then I got an extremely rude supervisor who tried to force me to leave 9 days late -- ridiculous when there are tons of flights out. This guy, Joz **, shouted at me on the phone, refused to assist me, and actually took his headset off and abandoned the call. Was I riled up? You bet! I had been trying to deal with this issue for TWO DAYS. Apparently American doesn't teach their customer service representatives to be empathetic. If I am talking to a supervisor, it is because talking to a regular agent isn't getting me anywhere. On another call, I was told I could return economy -- no, I paid for business class, and expect that to be honored.
The final straw, as if there hadn't been more than enough ridiculousness, was when the agent on perhaps my 20th call told me I could cancel my ticket, no problem, and then submit for a refund at prefunds.aa.com. WRONG! I was met with a message stating that my ticket was not eligible for a refund. Out US $2600... So, I had to call AGAIN! Keep in mind that every time you call, you're on hold for a half hour or so. I was told, "oh well, you can use the ticket later and will just pay a $160 change fee." I'll accept this, but resent that I am being forced to pay a change fee because American can't get a "policy" to their customer service department! I would like to complain directly to OneWorld Alliance and raise awareness that there is apparently no communication between American and Qatar, but alas, there is no way to get in touch with OneWorld!

It started Saturday June 03, 2017. We flew to Miami to board a cruise ship and missed our cruise by 10 minutes, we then were told to try to catch the boat once it docks again at the next island which would be on June 06, 2017 in St Thomas. We bought a connecting flight from Miami to Charlotte NC to St. Thomas. Our Miami plane delayed for takeoff and landing for over an hour and a half causing us to miss our next connection which was Charlotte to St. Thomas. We then at this point decided to catch the boat at the next island which is Tortola. We had flights booked from NC back to Miami to Puerto Rico and had to stay overnight till 9am for our next flight to Tortola.
Arriving in Puerto Rico extremely late, tired, hungry, dirty and just over the whole situation we get the news that one of our bags is on its way to St. Thomas and we won't be receiving it in time to dock the boat for our 3rd attempt. We started a claim, called the 1800 number and was told there was nothing they could do. If we buy more clothes, keep receipt and they will reimburse. Well all of our money have been spent on flights, hotels and food. So this is my first time flying and by the time I touch down in Michigan I've been on 6 planes in one week when it should have only been 2. I'm exhausted and extremely disappointed. I feel helpless.
How can these Airlines (American Airlines) get away with creating so much chaos for us with no compensation or anything. I am writing a letter/email to CORPORATE to let them know that I will never ever fly with their airlines again. Who rated them #1 in 2017 that must be a joke. Our first flight to Miami was with Delta and they were excellent!! Not one delay or issue with anything! I hate American Airlines. They have caused me to lose so much money then had the nerve to tell us to buy new clothes and they will reimburse when we have no money.

After purchased 4 tickets from American Airlines on 05/18/17 with record locator was **. My family asked me to cancel so they would go for another day instead of 06/20/17. I called early following morning to cancel 4 tickets, AA Customer Service representative confirmed to me my full refund would be back in my credit card within 7 days.
After 7 days, I checked my credit account and refund has never been put back in my credit account. I called AA Customer Service several times. They kept saying it would be back in the credit account on the 5th of June, then might be 06/12/17, but it was never deposited in credit card account and I had to ask credit card company to increase my credit card amount in order to purchase airplane tickets. I had to email to AA Customer Relations and posted on FB about my full refund $2,804.24 for 4 airplane tickets. Customer Relations finally issued a refund for each ticket $551.06 x 4= $2,204.24. They were supposed to pay me a full refund of $2,804.24 instead of $2,204.24.
I called American Airlines within 24hrs of purchase but they ignored me and never refunded me until I got on FB. However, I wasn't happy that American Airlines tried to get away my $600 on 4 tickets. Please help me to straight them out. American Airlines wasn't supposed to ignore and try to get away with my refund such a long time like that. If I counted, that full refund of $2,804.24 was supposed to be back in my credit card on 05/30/17, but it has never been back!!! I had to call and call them almost every day but they didn't care!!!
Please make American Airlines pay back to my credit card $2,804.24 instead of $2,204.24. American Airlines owes my credit card $600. American Airlines bragged on themselves about donation. $1M to Stand Up to Cancer. Why they did get away $600 to me and their donation will be meaningless to the world. I don't deserve to be lost any money!!! Thank you for reading my review and please do anything in your power to straight American Airlines out and get all full refund back in my credit card account and thank you again very much for your time and your help to Consumer Affairs and your staff.

Obviously not happy... Not happy with the staff... 5 priority bags comes in 3 different flights, 1 bag is still missing. We stood in line for 7 hours (12 am till 7 am) in the middle of the night to talk to someone when we missed our connecting flight due to bad weather. One brave staff was handling about 200 passengers who missed their flights.

I paid over $1200 for a first class flight for me and my nephew and we were treated worse than the standard economy-class passenger. The stewardesses were surly, inattentive and unfriendly with only one exception on both legs of the flight. We received no breakfast on the early-morning 2 hour flight and were offered only unhealthy, high calorie, salty snacks provided to economy-class. When I asked for champagne I was given a thimbleful on 1 flight and the other flight didn't even carry champagne.
In my previous 1st class flights, I was always given the split of champagne and if I needed another 1 I was provided that too. The stewardess on this flight acted like this was her own personal bottle of Dom Perignon and only parted with a thimbleful. The seats on the 1st leg of the flight were not very comfortable, particularly for first class, as they barely reclined. The 2nd flight had much better seats but terrible 1st class service.
Don't waste your time flying American Airlines. If you do, certainly don't waste your money on a first class ticket. I had another horrible experience a year ago on American Airlines. It was the full flight and I was seated at a window seat. A 500 pound man sat in the seat next to me and raised the armrest between us so I was crushed against the side of the plane for the entire hour and 15 minute ride. I asked the stewardess to move me and she said the flight was full and I was stuck there. When I complained to AA, I not accommodated it anyway. The 500 lb man was sweaty and his flesh was all-over me. I could do nothing about it other than suffer. They should have removed him from the flight or asked him to purchase 2 seats. It was disgusting.

My son was set to travel and we showed up and they said we needed a special document drafted by a lawyer. We call and they tell us it was a mistake. They won't let him on his first flight and then we show up 2 hours early for second flight and the plane never shows up but not after we wait 5 hours. Son will miss connection. 2 employees turn their back on me because it is the end of their shift. An outright refuse to help me.
I then get in the priority line and they refuse to call on me for 25 minutes and cycle through the entire line. New people show up and they start attending to them. I have to go up and talk with someone and they say I have to wait my turn (I have been waiting 25 minutes) and they have called 15 people ahead of me. I then keep insisting and now I have finally begun cussing because it is the only thing they understand. They finally finish re-booking my flight. I end up at the airport more than 6 hours and have to go back for a third day in a row.

First time flying American Airlines. Booked thru cheapcaribbean.com to Jamaica. They cancelled flight 9 hrs before flight. I had paid extra for the later flight and they said they were at least getting me there. Workers at desk were rude. Steward was rude to a older women and stewardess miserable. They need to change their name to worst airline and not use American. I will stick with Southwest and JetBlue. Way nicer airline all around.

On May 20, my husband and I flew from Detroit to Charlotte NC, then Charlotte to Jacksonville, NC, our home and final destination. We checked 2 bags. When we landed in Jacksonville, I saw that I had a voicemail. It was from American Airlines Baggage Services in Charlotte, letting me know that the luggage tag that they had put on one of our bags (our biggest one, with most of our things in it) had fallen off, so they did not know our final destination. Luckily, I had my name, address and phone # on my bag! So, at that point, they HAD to have been looking at my bag (to read the phone number and call me), so technically, it was not LOST at this point, just needed to be sent on to Jacksonville.
They left me a number to call to inform them of where to send it. I tried many, many times... no answer! When I did get through, it just put me through automated-call-Hades. We filled out a "lost bag" file before we left the Jacksonville Airport (even though, remember, the bag was not actually "lost") and went home. It has now been just shy of 5 days. We have been given the run-around. No one seems to be looking for this bag! None of the folks we have talked to seem to be able to talk to one another!
At one point, someone in Jacksonville CLOSED the file, saying our bag had been "delivered", when it hadn't, so due to that, we missed a day of having a file out there! My husband actually finally was able to speak, by phone, to someone in Charlotte Lost Baggage... This person said "Well, there are 5 lost blue bags, but none of them sound like yours" while looking at a computer screen with no qualifying descriptors, other than blue and maybe size!!! This bag is very large, hard-sided, a distinctive blue color AND we gave detailed descriptions of the contents.
No one seems able to ACTUALLY GO LOOK AT THOSE 5 BLUE BAGS!! And, at least as of Saturday, ONE of those blue bags most likely has my name and identification ON IT! No one is trying very hard to look for it and it makes us crazy to think that, as of Saturday afternoon, May 20, 5 days ago, someone in Lost Baggage was looking at my bag and getting a phone number off it! It wasn't LOST until THEY LOST IT! Terrible, inept system.

I know that everyone reading this is probably shaking their head, but I felt the need to post this. After flying with American Airlines for over 10 years, I've gotten to my breaking point with the flight delays and cancellations due to maintenance issues. Just to add context, because of my job I need to fly weekly and I had chosen United Airlines which we all know was acquired by American Airlines. All that said, since the acquisition there have been nothing but challenges with this airline.
I work for a major corporation so I want everyone to know that the reason for these challenges is not due to them being a Corporation, it's due to the lack of appreciation that they have for their customers, both frequent and infrequent. If the company that I worked for imposed this many issues to their customer base, I'm pretty sure that we would be out of business. As I am writing this post, we were just told to deplane, again... #deltahereicome #americanairlinesnotanaadvantage

On May 9, 2017 my Mother and I were traveling from Myrtle Beach, SC to Charlotte, NC for a connecting flight to Dulles Airport. American Airlines canceled all outgoing flights that morning. Stating that it was an issues with the plane. Mind you, they announced for boarding and were lined up before they even thought about canceling the flight.
Instead of booking us on a flight at a neighboring airport which was would be Charleston to make our flight. They decided to bus us to Florence, SC for a later flight. The associates informed us that Charleston was booked, which we later found out in Florence not to be true. They just did not want to pay for the transportation to Charleston.
Once arriving in Charlotte, wheelchair service was not provided to get off of the plane. I asked the American Airlines Associate for wheelchair service for my mother and she informed me that, "everyone needs a wheelchair!" with attitude and walked off from the service counter. Another representative walked up and I asked her for the same services for my mother. She informed me that it would be a 30 minute wait. At this time we were already waiting there for 25 minutes in Concourse B trying to get to Concourse E. I finally asked if I could just take a wheelchair and push her myself. Being that there were six people with the yellowish green vest on holding up the wall and refusing to provide service for her. The lady gave me a cart, turned around and started laughing. By this time we missed our flight to Dulles.
At the customer service desk, six American Airlines Representatives sat behind the desk. Two on their personal phones and the other three could care less about assisting the public. We requested to speak with the Manager on duty for the actions that took place at the airport and the missed flights. By this time we were into the second hour of disrespectful service by this Airlines. The manager took about 15 minutes to come out of her back office when sent for her. Then she had the audacity to inform us we could have taken an earlier flight and there was nothing she could do. We informed her that we waited on wheelchair service and was refused and stood her at the desk waiting to be assisted, which if done in a timely manner we could have made all of those flights. Basically NOTHING was handled decently.
American Airlines gave us the run around all that day from Myrtle Beach to Charlotte. Employees were rude and honestly did not want to assist the public with questions or service. For those in leadership positions are not trained adequately or refuse to assist unless they are threatened to speak with someone in higher authority over them. Something needs to be done with this Airlines' accountability when providing public service.

I would just like to express what a horrible experience I had with American Airlines. This was not only my first time flying AA it will also be my last. I would just like for everyone to know how AMERICAN AIRLINES treats their customers with issues. My husband and I took an early flight at 6 a.m to ensure we would arrive to our destination early but that did not happen. We had two 30-min delays then we finally were able to board but still sat there another couple of hours due to the fuel injector. We started to move and had to return to the gate because the issue was still not resolved. I was not only frustrated but also concerned with the flight. They basically kept saying the plane was not ready to fly. Talk about an inconvenience!
My husband and I had a reservation with the resort and thankfully they were considerate enough to make adjustments considering we were late. I did not want to waste any more of my honeymoon so I left it alone and waited till we were home. I then called Sunday May 21, 2017 to speak with someone regarding my issue but I was told I would have to write their consumer complaint department. So I wasted another 25 minutes out of my day waiting for them to come on the line just to tell me I had to write in. I then took more time to write and express my disappointment. Ronan ** was the representative who reached out to me. I was able to speak with him and go over the situation but he seemed very insincere about everything. He apologized and stated because I arrived just under the 4 hours he couldn't help me with any type of compensation.
I feel cheated not only because I woke up at 4 a.m to be at my honeymoon destination early just to get there later than expected. I expressed how unhappy I was but he just kept apologizing and saying if he could do anything he would. I then asked politely if I could speak with someone else but he insisted he couldn't transfer me. I feel like nobody cared about my concern or tried to go out of their way to assist me. I was basically told he was the only person I could talk to and there was nothing I could do.
What type of corporation treats paying customers as if they were a waste of time. That's how I felt speaking to American Airlines. I felt he wanted me off the phone and didn't try to compensate in any way. I will never work with American Airlines. I always fly Southwest but was unable to this time because they don't fly to Antigua. Talk about a huge mistake! Southwest values their paying customers regardless of priority or not. I paid more for my flights and still got horrible service. Never again! I will make sure to tell everyone and anyone how American Airlines treats their customers.

My wife and I purchased round-trip ticket from Seattle to Flagstaff and we are returning home tomorrow. I get a message on my phone to proceed with check in process from American Airlines. When I pressed for seat assignment, I was informed there were no seats available except the ones on the exit row and few others that they were selling for additional money. I paid $144 in addition to what I paid already for these seats and I really feel like I got scammed by one of our major airlines. I went with American Airlines to avoid United Airlines and Delta but I feel cheated. I will try Alaska Airlines next time.

For the second time in 3 weeks while flying American Airlines I have not reached my destination on time. The flight from Lubbock Texas to Houston Texas took me 12 1/2 hours on May 19, 2017. I am DONE with this airline. I will never book another flight with them!!

Terrible Treatment by Philadelphia Employees - This morning I dealt with several employees (attendants Loria and Jocelyn, supervisor Lisa and manager Atsu) at the Philadelphia Airport ticketing counter who refused to let me bring my dog onto the plane, because the garbage human I initially dealt with, "Loria," believed my dog was too big for the carrier because she is unable to stand up at her full height while it was closed.
This despite my dog being able to move around comfortably, turn around, dig at the cushions to make herself comfortable as dogs tend to do while zipped up inside the carrier and my having flown with her in the same carrier over 30 times, including on American Airlines and having never had this complaint or any concerns like this before. I had to completely miss my planned trip to spend a long weekend with my family and attend a close friend's wedding. The attitudes of these employees and their treatment of me and my situation was incredibly insensitive and traumatic, bringing me to tears, not that they cared or even offered me a tissue.
I tried to check in with a different agent at a different terminal later which is where I found out one of the agents, Loria or Jocelyn, had canceled my flight without my having given them permission. Not that they asked, but I live in Philadelphia and perhaps could have asked someone to pick my dog up from the airport and continue on my trip as I got to the airport 3 hours early. They also wasted a lot of my time by refusing to give me the name of the initial attendant I was working with for over 20 minutes because she was on break at the time, supposedly, when I could have been looking into how to get around this horribly and completely unnecessary situation.

My two bags and car seat were checked in at the gate due to no place on the flight. Each piece went to three different locations or I should say three states. I filed a claim. Claim no: **. As of 48 hours I have only received one bag. How can you go wrong at checking in bags at the gate? They should go straight into the flight. These are carry-on bags not check-ins. I had added my lap baby on the ticket by phone and my boarding pass did not have her when I checked in. I had called again to find out why was the baby not on my ticket. American Airlines assured me that the baby was on the ticket and they don't issue a separate boarding pass for lap infant and all I needed was the phone boarding pass.
When I was at security I was told that the baby was never added and I could not get in unless the baby was on the ticket. I had to go to the counter and had to add it. FYI I had called in on May 12th after I did a web check-in to find out why my baby was not on the ticket. The gate attendant at the Boston airport was very rude to me and my family and he did not even consider the fact that we were traveling with a baby. While filing claims at the baggage I was told I would get all my luggage within 24 hours. I don't have it yet past 24 hours. Misinforming customers is a norm to you. This has caused lot of confusion at the airport and I am still missing my bags. There has been no compensation from you. I will not travel American Airlines anymore.

Back in January when I booked my tickets, the flight was scheduled to arrive at DFW airport at 5:46 p.m., leaving ample time for connecting to the next flight to Portland at 6:49 p.m. Unfortunately, you guys rescheduled this flight in February to arrive at DFW at 6:02 p.m-giving only 47 min. to walk across the airport, catch the skymile train at the airport and walk to the gate at the new terminal. The flight taking off from Memphis was delayed by 20-25 min. and therefore we landed and got the gates attached only at 6:16 p.m. Due to lack of any policy to let any connecting flight customers to be let out first, we were stuck in the flight for another 15 min. I then ran with my senior citizen mother across the airport to catch the trains and then get to the gate.
As soon as we go to the gate at 6:39 p.m., the gate was already closed and no American representative was available at the gate, forcing us to go to the rebooking counter. We got to the counter and the lady was trying us to get us another flight to Anchorage, but no other flights flying domestically were available for Anchorage. The only option remaining was to fly through Portland and then Vancouver and then to Anchorage. At this point it was not clear if I needed a transit visa in Canada and therefore the only option I had was to go back to Memphis and my mom who had a Canadian visa had to proceed by herself to Anchorage as she had a conference to attend on Saturday. During this process, I got two texts that stated that my flight was delayed by 10 min. at DFW and was further extended to 7:20 p.m.
I was then given a boarding pass to come back to Memphis and my mother (senior citizen) was forced to stay overnight at Portland, for which the American Airlines agent refused to pay for the stay and she was made to travel for a total duration of 24 hours. This experience caused us unnecessary stress and anxiety as well as ruined my vacation with my mom for Mother's Day. Therefore the entire trip went in vain. I have never had the experience where I have had to pay for someone else's mistake. The company needs to devise a policy on prioritizing customers with connecting flights and have to immediately improve their time calculation for allowing passengers to walk across the airport as large as DFW.

So, let me being by saying, as of this entry we have not actually been on the flight yet, these are just the issues we are having with AA before our trip. We have booked a cruise for this summer for my family (2 adults and 2 teens), and as part of that booking we included the airfare. During the process we requested thru the cruise line that on the flight we get booked at least seating in pairs. At that time the cruise line attempted to accommodate my request and was partially successful (they got it accomplished on the 2 short legs, and got my children together on 1 of the long legs) but AA would not allow them access to do further seating and they suggested we call the airlines.
So I went online on April 22, 2017 and logged into the reservations, and attempted to accomplish my task. After looking at the seats they had available to get we decided to upgrade the adults seats so we could sit together (and pay the $133.27 fee online for said upgrade as listed on the site) for one of the long legs of the flight. I went thru the online and not once did it give any indication or warning that my reservations were not eligible for this request. Once I had entered my payment info, it processed, and then brought me back to the original page to view seating with a message stating there was an error in THEIR system and to try again, so I did so. Again after the payment process same error, so I decided to call.
The first agent I got was giving me a few different reasons why it wouldn't go through and ended up sending me to the IT department. Which their agent suggest I try using a different browser, which upon THEIR suggestion I did so again, with the same result (of course the IT agent didn't want to wait on hold while I made the attempt and released the call after the suggestion). So again I call in, and this agent was tell me other reasons why this wasn't going thru (ones different from the first agent). And while she wasn't really able to tell me why I couldn't do it online, she offered to do it for me with an additional $50/person/seat charge above the online charge to do the upgrade itself. Once I questioned why she could do it if I paid basically $100 more than I should have to, she said she wasn't sure why, just the way it is, but that I should be able to process it online and to try again, which I did, to the same outcome.
They suggested something may be wrong with the site and to try again later and if I didn't want to pay them the extra $100 then she couldn't do anything (again couldn't tell me why she couldn't) and released the call. So I try calling back in again, this agent was slightly more helpful, but only slightly. This agent finally told me at least they would have to charge an extra $100 because it was booked by an agent/cruise line and not by myself. This made no sense to me, so I asked why that is since it's all in their system, and they could do it if I wanted to pay $100 more than I should. She was honest at least and said she didn't know just the way it is, though she never offered to get me to someone who could explain it.
Unsatisified with this whole process I attempted to lodge a complaint with AA thru their site. I promptly received an auto reply so I know they both got the complaint and the correct email. The next day on April 23 I received a form email from a Pedro **, AA cust relations, stating he got the complaint, will research and get back to me SHORTLY. So I waited with no further response till May 1, when I sent a reply back to his message stating I have not heard back yet and it has been what I consider a reasonable period of time for replying back shortly (and again received an auto-reply confirming the receipt of email). Still never heard back so I sent another complaint thru the AA site again on 5/4.
Also while waiting on Mr. ** to respond I discovered that AA decided to put a hold on over $600 in my account for the attempts to get my seat issue taken care of. I ended up having to dispute those funds since I had payments to clear and wasn't expecting over $500 of additional charges to be taken from my account. At this point I trust nothing that is not recorded from AA so on my complaint sent on 5/4 I specifically requested email contact only.
On 5/8/17 I received a call at approx. 10:40 AM CST, the agent left a message only identifying he was calling about a message I had sent to AA and would call back in 30 to 40 minutes, and he got voicemail again he would leave further detail. I waited, no call till 2:40 PM CST (4 hours later not 30 to 40 minutes). I was speaking to a John, supposedly from corporate in Dallas. At which point he states he's in customer service but that only deals with after flight issues, but he wanted to see what he could do.
Now understand everything I have stated above has been in at least 1 if not more of my communications with AA. So I started to go thru the list, and all he could do was make excuses, there was no effort at all on his part to resolve the problems. When asked about the initial issues with seat he confirmed that since it was booked thru a cruise they can't do anything (unless they charge the extra funds), when asked why the site doesn't tell you that no response, when asked why it took my payment info and holds on my account for a process he just stated couldn't be done, he said it was a standard practice. A standard practice to make funds unavailable to me for something you admit could not have been done???
When asked why no agent could give me an answer to what was happened, no response. When asked why Mr. ** never responded back he stated it can take up to 4 weeks for complaint responses. When asked if that should like back to you shortly, no response. I finally asked John, so there is actually nothing you can do about this right, he stated I was correct since it wasn't his department. So then I asked why he even called and wasted my time. He had no real answer except to say since I sent in a complaint he had to respond. I asked "will I ever hear from Mr. ** now that you've called me", and he confirmed Mr. ** would be contacting me still. So here I wait 3 weeks after this all started on my shortly reply from Mr. **. I would strongly suggest to anyone who uses travel agent, sites other than AA, cruise lines to book flight, steer as far away from AA as you can.

DFW to Chicago Flight 335 at 11:00 am. They announced a gate change at the last minute and my husband and I boarded for our first class seats 20 minutes late. The flight attendant in our area was very rushed and hurried... she was spending a lot of time breaking ice and filling a beverage card. After take off and a half hour later she asked us if we wanted drinks... wrote down the drinks. Another half hour later never returned. I had a coughing spell from my allergies and got up and asked for a bottle of water... her reply "This flight was not stocked and I am very busy trying to do everything myself." I said I needed water and she told me to sit down. One hour and 10 minutes before anybody in First class got a drink.
I don't normally flight first class. It was a special treat and this girl made it miserable. She dropped a tray of silverware and glasses and my husband jumped out of his seat to help her and she yelled at him "Sit down. I've got this." Could have said "Thanks but I'm fine. I really appreciate it" or something like that. No emails back from the customer service people at AA. Probably too many complaints to handle. I'll stick with United Airlines. They are classier.

AA delayed the flight twice and cancelled the trip. I missed my graduation. The ground staff and the people on phone were RUDE and inconsiderate. I was given accommodation for the night at a hotel 30 miles away, with no shuttle service. I had to pay out of pocket to reach the hotel.

I purchased an already expensive economy ticket to fly to see my sick father and now American Airlines is making me pay for a seat on the last leg of my flight. Now that they take you half way you as a so called customer are screwed and are FORCE to purchase a seat.

I am not tall and have noticed recently that the seat in front of me touches my knees. When the seat in front of me reclines, I have no choice but to get my knees out of the way and the only way is to straighten both of my legs so they go directly under the seat in front and that is a very awkward way to sit for several hours.

Bad things has been going on with AA for a long time. April, 2015, my sister-in-law and I took a trip to Vegas. We flew out of Johnson City, Tn. and everything went fine. Then as we were coming back, everything went haywire. My companion is disabled so she had to have wheelchair service. When we arrived at the Vegas Airport at 4 AM, we were told there would be a short takeoff delay. The short delay turned into two, then three delays, then a cancellation. Since it was so late at that time and we could not make connections in Charlotte for JC, they sent us to a hotel. It was run down and when we got to our room, the first thing I saw was a big roach.
We called the airport and was told to take a cab, at our expense, and return to the airport. Since my sister is disabled, we decided to go to another hotel. We asked if they would transfer our room there, we were told a definite "No". So we paid $140.00 for a room for the night. When we got to the airport the next morning at 4 AM, everything was fine and we took off on time. We got to Charlotte and we're told there would be a short delay. The flight was canceled twice and we finally left Charlotte at 8 PM.
When we got to JC, my nightgown was hanging out of my luggage. My luggage was destroyed. It would not hold together. When I complained to AA, I was told since I left the airport, tough luck. When we complained to customer service about the treatment we had received, we were told they would give us a credit of $200 toward another flight on one of their planes. Like they thought we would fly with them again. I even complained to the president of the airlines, but he did not even honor me with a reply. They are a very sorry airline and I will never fly with them again.

I am an 82-year-old woman and had two knee replacements and need to board planes first so I can get seated. I always book a window seat so as not to bother other passengers. I have had a lot of trouble with this when I book my flight. I do not use the wheelchair in airports, (yet) I am very worried about my two flights that I will be booking soon, as I visit my children three times a year, and I am informed that I can no longer take a carry on to put in the upper holding places. This will be very difficult for me, as things I put in the carry on would put more of a burden on me to carry a purse also through the airport.

Our CARRY ON baggage was lost for for 3 days!!! I was stranded at the Portland Airport, lost days of work, and a ton of money! HAD EXPLAINED THAT I AM A TEACHER AND NEEDED TO FLY WITH CARRY ON TO GO STRAIGHT TO WORK: NOTHING, was told "you must check it". On April 3rd 2017, on our flight back from Miami - Via San Francisco - with final destination: Portland, Oregon, my husband, 5 year old daughter, and myself were flying with carry on luggage. When we were boarding we were asked by a quite rude male flight assistant to check in our bags.
I explained that I'm a teacher, and that I had to go straight to the school - as I had promised my School Director - as soon as the flight landed. While I was explaining my situation 10 people including my boyfriend Joseph **, continued to board the flight with carry on luggage, and they were not stopped. Our luggage was lost for 3 days. Our plane arrived at the airport at 8am, and instead of me just driving 3 hours to my school as planned to be at work before 11am, I had to stay at the airport going back and forth between agents, being told many different version of how to solve the problem. No agent wanted to have any responsibility, so I stayed in the airport with my daughter until 2pm. (That is 6 hours of absurd bad service, ridiculously slow, and inefficient service, in trying to locate the lost bags.)
We were told many times to have someone pick us up, I don't have family in Corvallis, or anywhere in the US to come pick us up, driving 3 hours, and 3 hours back. Also my car was going to be kept in the park and fly, since I did not have the car or the house keys, so even if we had decided to take a shuttle to Corvallis, then I would have had to take another shuttle on the weekend to get my car. We had to wait in a hotel close to the airport and pay for it - since we live 3 hours south of the Airport, and my car was in Park and Fly (the keys to the car were in my carry on lost backpack). I had to pay for a Super 8 hotel for 2 nights at $98 a night, total: $196.- (have receipts). Also had to pay the Park and Fly for 2 days $24.- (have receipt).
The bags were lost TWICE, causing me and my daughter to have to go back and forth between the hotel and the airport by taking the hotel shuttle 4 times during those 2 days to check since no-one was calling me back, but I was told that the bags were found in Texas to then be lost again for a day and a half. I want to let everyone know to be careful not to fly American or Alaska, and to be advised of their shameful service.
How difficult is to listen to a teacher who is explaining: I CAN'T MISS A DAY OF WORK. I WORK IN A SCHOOL TEACHING KINDERGARTEN. CAN'T MISS A DAY. No, instead a bunch of tourists visiting Portland were let in with their carry on and let me stranded 2 hours from home (3 hours by shuttle) and losing $480.- of salary, plus the problem with my director, plus the hotel, plus the $16.- of coffee, and food at airport, plus the park and fly, plus the food, and underwear, and clothes I bought for us to be able to change. Bad. Bad. Bad Service!

Erika ArmstrongAirlines Contributing Editor
From the front desk of a busy FBO to the captain's seat of a commercial airliner, Erika Armstrong has experienced everything aviation has to offer. She is the author of A CHICK IN THE COCKPIT and her aviation articles can be found at Consumer Affairs, Plane & Pilot, Flying.com, Disciples of Flight, NYC Aviation, Contrails, Mentor, General Aviation News and Business Insider. More about Erika→

American Airlines is the world's largest airline by fleet size and revenue. With headquarters in Ft. Worth, TX, they have an extensive international and domestic network with 953 aircraft making it the largest commercial fleet in the world.
Track your bags: From check-in to carousel, you can track your bags from your smartphone, laptop or tablet.
Business Extra: Travel reward program that earns your company points toward traveler awards while the employee continues to earn his or her AAdvandage miles.
Oneworld: American has an alliance with the world's leading airlines which gives their customers access to 1,000 destinations in 150 countries.
Global Support: If your flight is delayed and your connection is in jeopardy, the Oneworld Global Support will do their best to allow you to use dedicated fast track lanes through immigration or security.
Travel with your pet: If you follow the rules, you can travel with your pet to all 48 contiguous United States.
Best for International travelers, vacationers, business travelers, pet owners and frequent fliers.
American Airlines Company Profile
Company Name:

American Airlines

Website:

https://www.aa.com/homePage.do