Consumer Complaints & Reviews

American Airlines does not want your business! Please read the whole story! The original gate changed the marquee to Boston and DID not even make an announcement as to the new gate. Watching the departure board for the change we went to that gate. Same thing the DTW marquee changed to "Denver". Again no announcement to a new gate. We watched the departure board again to a 3rd gate and when we got there, DTW was not on the marquee. So I show my ticket to the agent and she said we are at the correct gate to wait till they cleared that flight out. So the flight was delayed further. Once we pushed back from the gate and inline to take off - we got out of line and waited inside the plane for an hour to get a gate to deplane.
The pilots missed their window of flight hours by 10 minutes for a 25 minute flight because of all the gate changes and delays. After 30 minutes or more sitting in the plane at the gate, it was announced that our flight was canceled because they were no available pilots. No help was given except a card with a number on it. No getting us on Delta DTW hub because thew me there to ord to get on an american flight out of the country.
The managers were rude and said no lodging given because it was a weather related problem. After a fuss from me they said the could fly me to Texas to fly back to Detroit or wait 2 days!!! I had to rent a car and drive back to Detroit for 6 hours when I was dead tired from 30 hours in planes and layovers with no sleep. When I made a big fuss online to American Airlines, they sent me a $100 online voucher good for a year. I will never fly American Airlines again!!! Should you???

On Aug 28, 2016 my husband and I were starting our long awaited trip to Alaska for a land/cruise option. The flight was AA1772 (seats 18A/18B ) out of Ft Lauderdale, Fl at 6:10 am to Charlotte. Keep in mind when I was younger I was a flight attendant so I do know a thing or two about procedures. As we were taxing down the runway, strapped in our seats, a gray mist started coming out of all the overhead vents, with a distinct chemical smell. It made a noise when it started and like an idiot I look up with my mouth open like a baby bird and sucked down an entire lungful. Myself, husband and the rest of the passengers left the plane coughing. Nothing was said about spraying the plane and I know there is a "Zika" scare but no airplane should be sprayed with the passengers in it. We were not informed they would be spraying and they never admitted anything.
The next flight we boarded was AA1912 at 9:35 am out of Charlotte to Seattle (seats 26A/26B). This time when I heard the "woosh" coming from the air vents I did not look up but could not help breathing in some of this toxic spray. Needless to say when we arrived that afternoon in Fairbanks, Alaska we were both sick, coughing and hard to breathe. It definitely impacted our trip as both of us were to sick to eat anything but soup (so much for the beautiful food on the trip and ship!) We were actually so sick with phlegm, coughing, and flu-like symptoms we slept two days of our trip because we had no energy.
On arriving home I went to my doctor who gave me a ** and **. When those didn't help he had me do a chest x-ray and I have an appointment with a pulmonologist. I am told I have bronchitis. I thought spraying while passengers are IN the plane was illegal?! Does the FAA know about this or the EPA? I will never fly with American Airlines again. I do not trust them.

I will never fly American. I will make a point to avoid them for all my work travel and I would never suggest American Airlines to anyone. I traveled from Chicago to Athens for vacation- 10 days. They lost my bag. We stayed home all day as they said they would deliver it to our local address there (a rented apartment). They never came. We then left that local address (as we informed them) to travel to the Greek Islands. They wanted to deliver the bag to the island (HAHA. If they can't deliver a bag from Chicago to Philadelphia and on to Athens, you think they can deliver it to a random Greek Island?)
We submitted a claim for $1500, which for 2 people, 10 days in Europe is pretty reasonable. They ended up saying they tried to reach us 3 days after the bag was supposed to be at our final destination and couldn't reach us (because we had continued on with our vacation at that point). So they only refunded us $900 for the first day of expenses. They also claimed that they never heard from us again, but I have several emails proving otherwise of multiple times I tried to get in contact with them. Their customer service is the worst I've seen.

Booked my flight well in advance to avoid high ticket prices. 6 hours before take-off my flight was cancelled. I booked another flight and sent in refund request when I arrived at my destination. The next day I did receive a notice of refund. American Airlines was graciously refunding the $102 I originally paid for my flight instead of the $287 the new ticket cost me. So they made an additional $185 off me for cancelling the original flight. I have been trying to speak to a person since 8/22. I finally did speak to someone on 9/21 who literally yelled at me while I was talking, put me on hold for 30 minutes, and then flat out refused to let me speak to their supervisor. I have filled out every form that I can find to try to get someone to contact me... still waiting.

My son who is a marine flew on their airline to a base in North Carolina. They lost his bags. They put him up in a hotel and then delivered two out of three bags the next day to the base. The third bag is not due to be flown into North Carolina and till 48 hours later. At that time it will go out for delivery within 3 days. He will now have to resign from his current platoon and have to join another platoon extending him one more week at the base. This is how American Airlines treats a military personnel.
How do I know I can trust these reviews about American Airlines?
595,131 reviews on ConsumerAffairs are verified.
We require contact information to ensure our reviewers are real.
We use intelligent software that helps us maintain the integrity of reviews.
Our moderators read all reviews to verify quality and helpfulness.
For more information about reviews on ConsumerAffairs.com please visit our FAQ.

AA has not good customer service and Lost & Found is horrible. I never will recommend American Airlines. I flew from San Diego/Dallas/Austin on 6/10 and left my Son Pictures (he graduated as a Marine) the Big yellow envelope on the seat in the air plane. I checked with a customer service once I get out from the airplane. I was unable to return and get in there. I received instructions to submit a claim online and I did. They told me will take up to 30 days. I was sending emails to follow up and the last time I received a respond prior to today was from Joan ** (Lost & Found specialist) on 7/7/16 stating that they are very backed up and it looks like it will take some time. I sent a follow up email today and she told me we have not come across any military pictures. That means they trash my son pictures. This is so sad. I never will recommend to fly with this airline.

On 12 Sept 2016 I boarded flight AA3130 from Montreal (YUL) to Chicago (ORD). I checked one bag. The flight arrived on time. My next flight was supposed to be AA3390 from Chicago to Tulsa, Oklahoma (TUL). As my next flight was in the same terminal, I arrived at the gate almost one hour ahead of departure time. As I already had my boarding pass printed for the second flight, with a seat assigned, I waited for boarding instructions. When boarding was called, I went to the boarding agent. She informed me that I did not have a seat on this flight. She informed me that according to the American Airlines computer system, I had never boarded the first flight. Therefore, they gave away my seat to a standby passenger. I note that at no time did they page my name to confirm whether I was in fact waiting to board, even though I was seated in the departure lounge for almost one hour prior to departure.
I asked what had happened to my checked bag from Montreal. They confirmed that it had been loaded on the flight. I asked if according to their procedures they were allowed to load a bag that (according to their computer system) had arrived on an international flight without a passenger on board. They confirmed that they were allowed to do so. They further confirmed they were allowed to board the bag onto the second flight even though I was not on board. They then booked me onto a later flight to Tulsa, AA2852. This flight left at 13:18, over three hours after AA3390 (which departed at 10:00).
I asked what compensation American Airlines was legally required to provide for a passenger bumped off a flight: with a valid ticket, with a valid boarding pass, with an assigned seat, who was waiting in the departure lounge well in advance of boarding, who was not informed and did not give permission to be bumped, who was delayed for over three hours. At this point they offered me a $12 meal voucher (which I accepted). They suggested I continue this conversation with a manager. When the manager came over to the gate, he refused to answer my question about compensation. He offered me a $100 voucher, but told me that if I accepted it, I would have to waive all rights to any further compensation. I told him that I could not waive my rights as he had refused to tell me what they were.
I asked if there was a customer representative that I could talk to. He informed me that there was no-one that I could talk to in person, and that I would have to call the Customer relations line. He provided me with the phone number. When I called the Customer relations line, the representative identified my file in their system. She confirmed that I had accepted the $12 meal voucher and refused the $100 voucher. I asked her the same question: What is the minimum compensation that American Airlines is required to provide to a passenger in my situation that it had bumped off a flight without permission. She replied that it was $100. This is clearly not true! I then called my company Travel Service provider, American Express, and told them about the problem. I provided the agent with a copy of the boarding pass, with seat assignment printed on it, so she could follow up.
In summary, I tried very hard to be polite and respectful to the American Airlines representatives at all times. I did not raise my voice, use profanity, threaten or use any abusive language. I mainly asked questions. However, I have to say that I do not feel that I was treated well at all by the American Airlines representatives. I did not get any impression of regret or empathy for my situation. They were unwilling to reply truthfully to what I thought were reasonable and relevant questions. And I am sure that they did not fulfill their responsibilities to the full extent of their legal obligations. All in all, I am very disappointed by the whole problem, and especially by the way American Airlines responded to it. Considering that I did everything properly, and the problem was entirely of their own fault, they did not seem interested in any effort to make it right. This is a company that just doesn't care how much it inconveniences its passengers!

We've all had poor experiences with airlines, but overall, I feel like the air industry has made great strides in reducing delay/wait times, bringing back some services, and optimizing the check-in process. However, I noticed that AA has started a new scam. They tend to have last minute gate changes WITHOUT adequate notification. For example, other airlines will send you an email, text, and/or make the announcement at the gate. In the least, they should have a sign at the gate. AA does NOT have a print or digital sign at their gates. AA does NOT email, although they have your address on file from the purchase, and they do NOT announce changes at the gate. This is from my recent experiences traveling on the same flight, multiple times (over 6+) within the last few months. In addition, I noticed that AA frequently changes gates, over 75% of my flights. Coupled together, and what do you get? A perfect combination of missed flights.
Why would AA do this? Well, because they make more money this way. Here's why. When you buy a ticket for a flight earlier in the day (purchasing extra leg room or even fully upgraded seats), you lose your seats and benefits when you 'miss' a flight due to a gate change w/o the appropriate notification. In that case, you get bumped to the next flight or the flight thereafter, filling up vacant seats there weren't previously sold. At the same time, it allows AA to gain a prime seat (with associated benefits previously reserved for you) that is now available for purchase. Last minute customers can now purchase those seats/benefits, resulting in AA getting double the revenue.
One problem - the original customer now get bumped, delayed (possibly multiple times), and has to wait on standby, riddled with anxiety, on whether they'll simply have a seat on the next flight. The original customer never gets what they paid for and probably ends up with leftover seats, after hours of delay. And that's exactly what happened to me. A military mom, traveling with a baby and toddler. We actually managed to find out what happened from another agent at a gate 2 booths over so made it to our flight in time, about 20 min before its departure. When we reached the new gate, its agent, Anna **, did not acknowledge my greeting with eye contact or verbal response. Instead, she continued typing.
When I repeated my question of, 'may we board?', she exasperatedly said 'no' and apparently had heard my initial question but was already typing and putting us on standby for the next flight. We were confused because we clearly made the time, but she berated us in front of everyone for not checking the monitors, 'sitting around doing nothing', and being slow. I explained that all of those were her own assumptions as I actually did check the monitors after passing security, but without knowing if/when gates changes are coming, I had no other indication to check the monitors after that. The onus is on the airlines to adequately notify passengers of changes - otherwise passengers don't know what they don't know.
Eventually, a manager came over and explained that Anna had already given our tickets away. That's when I realized what had really happened. She made a huge mistakes. She was not supposed to upgrade anyone on standby until the full flight boards, but she did, and she also boarded early. I noticed she was taking an exceptionally long time to bump us to the next flight and realized why. She was waiting for the clock to tick down until the final 10 min of boarding because only then are passengers not allowed to board the flight. That day, we got bumped from 2 flights and were finally called off of standby for the 3rd flight. It took us over 10 hours of delay to get to our destination. Why Anna did this to a mom with a lap infant and toddler is beyond me.
Furthermore, after speaking to multiple agents after, they all explained to me that what Anna did was wrong. They directed me to file a complaint online, which I did. However, they refused to refund my flight or give a voucher for our trouble. The only thing they could supposedly refund was the upgrades that I had paid for but weren't rendered. We paid for upgraded seats but ended up hours later on literally the last row of seats. So when I asked for that refund, they replied with a request for more information. Basically everything I had already entered into my complaint. I obliged once again, and after that, no response. So they make you jump through hoops, hoping you'll give up on getting your money back. And even if you do jump through hoops, they still won't give you money back.
Despite what the gate agent did, I'm more shocked by AA's behavior of switching gates w/o notification and not refunding services that weren't rendered. This reminds me of the time when Whole Foods would 'accidentally' mislabel prices (lower) but when you checked out, they rung up higher. Most folks didn't check their grocery bill that closely until someone started noticing. Then it became a major fallout and WF had to roll out a corrective action. Interesting thing is, I noticed a couple times when my bill was mislabeled and wondered if it was a trend. Having traveled on AA repeatedly w/in a few months and contrasting that to my experience on United, Delta, Frontier, Spirit, and Southwest, I am almost certain that there is some kind of scam that AA has set up with the gate changes. Flyers, beware of AA!

I booked two flights 7 months ago. At that time, on AA's website, we were not able to make our seat selections. We were merely told that we would select our seats at check-in. Today I got a reminder from AA that our flight was upcoming and that we had still not selected seats. When I went back to AA's website, I was presented with a seat selection chart that showed that only premium seating was still available. All other seats were marked as "unavailable". Concerned that we didn't have seats, I took 4 of the available seats and had to pay an additional 110.00.
My wife called AA and was told, that we didn't need to have done that but was also told they wouldn't refund the 110.00. I called a second time, and the customer service person (who could barely speak English) told me she could refund our 110.00, but couldn't guarantee we would get seats on the flights unless we kept the upgrades. She claimed she couldn't tell me which seats were no longer available and which were available. Seems to us to be just another ripoff by the airline industry.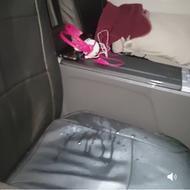 I had to travel for a bit of work to Kauai so figured I would take my family on to have a family trip as well. Since I have 2 children, one only 8 mos old I decided to upgrade to first class. On the flight to Kauai I arrived in line 1 hr 47 mins before the flight took off, and after waiting for the attendant to assist me they advised me that I missed the plane. At the same time I received a text message from AA letting me know that the flight had been delayed, but still they insisted they had no room for me. This is very disappointing after waiting almost 2 hours in the first class line just to check in to my flight; then they stated they would have to get me on another flight and refund the difference of the fairs as I was bumped from first class to the back row of the plane.
Once boarding the plane I noticed there were still 2 first class seats available that I was never offered, this seemed a bit disturbing to me but I went on my way to try and enjoy the trip. Thinking that was the end of the poor service, on the way home my family and I got to the Airport in plenty of time and went to our first class seats. Once we sat I found out there was no entertainment system, at that time they stated an agent would come talk to me to see how I could get compensated. Instead of an agent coming down the stewardess came down and stated there is not much that could be done I would have to reach out to the AA.COM site to register a complaint. Pretty disappointing for paying a decent amount for a first class seat and there is no entertainment.
I wish I could say the issues stopped there but on top of everything the stewardess who was assisting me in first class way the most RUDE individual I have encountered in many years; I'm not sure if she is aware she represents the American Airlines but if she was aware something is definitely wrong. My 4 year old daughter had to go to the restroom 2 times on the plane; the first time I had to walk all the way to the back as there was a line for the restroom up front, and the second time was much worse as the stewardess blocked the first class bathroom and the back bathrooms were being used so my daughter had an accident and peed her pants and a little on the floor as she could not hold it.
At that time the stewardess asked "Did your daughter pee on the floor", I said YES twice with disgust, then she said "You seem upset?" I said "Of course I'm upset. You blocked the restroom and wouldn't let my daughter go and she peed her pants", then she just walked away from me. A bit later before we were about to land I asked the stewardess if she could pick up the 2 glasses on my wife's side as she had gone to the restroom and then she spilled the drinks on my wife's seat and didn't apologize or clean it up (pictures are attached). Then I asked her about it and she said "Sir I'm Done with You". I then had to wipe up the mess with the blanket as there was too much spilled for the napkins provided by American Airlines. Seriously you consider this first class service??? I could only say that I will be looking to fly any other Airline besides American as this is the worst experience I have ever had with any airline.

So, I booked a flight from LAX to ABQ and it was a non-refundable ticket. I understand that non-refundable means I don't get my money back. I ended up having plans change and needed to find an earlier flight that same day. Well, a month before my trip I called and asked to get an earlier flight that day and the grumpy gentleman told me it would be about $300 to change the flight and I asked if there were any cheaper options. He said I could do a same day flight change 24 hours before my flight and grab an earlier seat for a "small" fee of $75. I couldn't cancel my flight because of the lovely $200 cancellation fee so I figured the lovely same day flight change would be my best option. And holy-MOLY-GOD-ALMIGHTY was I wrong wrong wrong.
The day came around to change my flight. I call AA to make the change and the lady says there is only one flight available all day for a guaranteed seat change. The catch is I have to book it exactly 24 hours before. It was about 8:30 am and I needed to book it at exactly 9:59 am. Okay, no big deal. So at 9:59 am I went online to book it and the only thing available was stand-by for that flight. So I read on the website that you can refund the 75$ if you don't make the stand-by flight. I simply shrugged and decided to go with the stand-by flight as it was risk free. Well I noticed later on that it was a connecting flight so I would have to stand-by on not only one flight, but two. So I could potentially get stuck somewhere for who knows how long. So I called AGAIN and told them I wanted to cancel the stand-by. The lady said that the "charge never went through. Don't worry, I'll cancel the stand-by though".
Well, later on that day I ended up cancelling the whole flight because I was so fed up with AA and couldn't afford to fork out all this extra money to get on an earlier flight. I wasn't refunded my flight charge. No big deal I understand, but the 75$ I am supposed to be refunded. After calling 7 times, multiple people, nobody could refund my 75$. They said even though the website says it's refundable, it's not anymore. Okay so I basically gave you 200$ and now you won't give me my refundable 75$ back?
The whole experience was extremely stressful, my whole trip is canceled and ruined, and I'm out about 300$ because AA won't work with their customers or give correct information. So I highly advise you, use a different airline. I used to like American but this is it. Never again. TL; DR - AA said they would refund my stand-by ticket, they ended up not giving me the refund. Rude customer service, not willing to work with customers, false advertising, and hidden (possibly untrue) policy all add up to one horrible company.

3 of 3 flights my husband had to take inside of 3 weeks for business were delayed more than 2-3 hours. Due to "something minor that needed to be fixed or resolved"... HORRIBLE maintenance of these planes. It's ridiculous the fares we fork over and yet the planes are in such poor condition... And the staff is not very empathetic either. Most recent flight is listed.

On Sept. 9th 2016 my girlfriend and I flew out of Buenos Aires to DFW. The plane was a 722 and at least 25 years old. It was apparent the minute I go on board that AA uses their worse planes for this flight and the worse crew. The flight attendants looked like hell, hair was a mess, tired, cranky, rude and uncaring. The food was the worse I have ever had in 30 years of flying. Seriously it was old and was not fit for humans. The temperature on the plane was subzero. I asked the flight attendant to please do something about the temperature because with long pants, shoes, a hoodie, a coat and a small blanket I was frozen.
I paid $2000.00 dollars for a round trip ticket Economy Plus for an upgrade. I can't even image what Economy was like. I was so angry for 9 hours that I could not believe this plane. The screen for movies was the size of my hand, movies from 10 years ago. Everything on this plane was old and falling apart. I wrote to Customer Complaints and sent the CFO for AA a message on LinkedIn and of course got nothing back. I will never fly AA again.

American Airlines flights are horrible. It is INHUMANE how they squeeze passengers into tiny seats. Like most of us, I can't afford business or first class. I'm 5'11" tall and weigh 165 (so not a big guy) and was totally cramped in my seat. I flew from LA to Miami on a 737-800 which uses the same fuselage width Boeing has used since the 60's. No leg room. No shoulder or elbow room. Impossible to get to the aisle. They give you a blanket wrapped in a plastic bag and even though it is fairly small, even that extra thing took up too much room.
Economy has seating for 172 people and ONLY 2 bathrooms - there was urine puddled on the floor, menstrual blood on the seat, no toilet seat covers offered (they weren't out, they don't provide them). This is a Public Health risk of enormous proportions. No wonder airlines spread disease - the planes are devoid of basic hygiene needs all because of greed and profit. People want "cage free" for chickens, yet they don't stand up for basic human rights - like some space to sit in for 5+ hours? Why don't consumers boycott substandard airlines like American? I'm ditching my AA frequent flier card and doing everything I can to avoid flying on American.

AA errored with delayed arrival of our luggage during a trip in January 2016. When we filed a complaint, AA responded with two $50 'Transportation Voucher Exchange Coupons'. Fair enough. Only, there were no instructions on how to redeem the vouchers. We tried to redeem them during booking our next trip on AA, but there was no option online. We tried to redeem them while checking bags at the AA counter at the airport, but the AA representative had no idea how to process the credit vouchers. He spend over 20 minutes on hold with the AA help number he was to call. We finally had to give up, as we were worried about missing our flight. After the trip, we then sent the vouchers with the baggage receipts to AA and requested a refund that way. They sent a letter back saying the vouchers MUST be used while booking the flight AND they KEPT our unused vouchers! WHAT A RIP OFF, DISORGANIZED COMPANY!

It seems like AA believes people have one full day to wait at the airport for a 1.5 - 2 hr flight. I travel a lot and AA is the worst ever when it comes to on-time departures. In the last 3 months, 90% of the times, the flights I was supposed to board were either delayed or cancelled. I never had such a problem with Southwest or Delta. Other airlines seem to have a problem 10% of the times while AA has it 90% of the times. I wish the airline does something to address this problem. ONE MORE TIME, my flight was supposed to depart at 10.05 today, it is now 2.20 PM. Basically I lose an entire day to fly by AA. I should have booked myself on SW this time. Unfortunately, I did not.

I work for a 9-12 School (public school) in Aurora, Colorado. During the spring of the school year 2014 /2015 and all through the school year 2015 / 2016, students of the FFA society fund raise to afford a trip to San Francisco to attend an important Future Farmers of America convention. We purchased round trip tickets from Denver to San Francisco on American Airlines. Our departure from Denver was on September 4 and we were to return on September 6.
On the way back, we boarded a plane at SFO Airport. Then, 5 minutes after taking off, we were told that there was a fire at Denver International Airport and that we could not be flown into Denver. I was not worried because the stewardess told us that American Airlines would take care of us and get us home. The stewardess arranged for us (a group of 22 students 14 years of age including 3 special needs students and 15 adults 2 of whom were handicap) to get hotel rooms. We got off the plane at Sacramento Airport, expecting American to do as they promised.
After exiting the gate, a woman from the ticket office comes and starts yelling at me. I was the teacher in charge. She stated that I had to get back on the plane and go back to SFO. I told them that the stewardess promised to get us home and to pay for hotel rooms. She stated that they were not going to do this and they (American Airlines) could not get us home. While this conversation was going on, a Sacramento County Sheriff (**) came over to us and stated that he would handle the situation. Officer ** put our group on a bus to a hotel in Downtown Sacramento and purchased rooms for us to for the night under American Airlines' name. American paid for the first night.
The next morning, I received a call from the hotel manager stating that SMF Airport called the hotel and told them that they were not going to pay for another night and that we needed to find a way home because AA was refusing to give us a ride home. American Airlines did not call me even though I gave the airport my cell phone number. I immediately call the American Airlines Group Sales office in California and they stated that they would not get us home. They stated that because of the fire at Denver Airport did not give them access through, they could not get us home. I asked if we could get a flight to Colorado Springs, CO instead of Denver.
AA immediately told me that this would not work because they were "sold out". I called the airport in Sacramento and they yelled at me and told me that they could not get our students home and I was on my own. I called the district of our school and told them the situation. Our school, Gateway High School, had no choice but to use our school's remaining funds from our parent support group to get the students home. Now, students who have worked over a year to fund raise to fly San Francisco now have to continue fundraising to pay back the cost of Amtrak train tickets and another night in a hotel.
I have called AA Group Sales to see if they would refund our tickets. I am not asking much, just a refund. The Group Sales Department stated that they cannot do much for me. They offered to give me travel vouchers. How can we return our money that we borrowed from the parent organization with travel vouchers? It took me a week calling everyday to the Group Sales office to get a lead employee who gave me a 1 800 number to their customer relations department who would deal with my case. The customer relations department stated that she had no record of our travel because they have already recycled our reservation number and stated that she would try to handle the case.
She called back today and stated that American Airlines was maybe considering refunding a fraction of our money if I would send the tickets back to them. I was also told that they would not give me the amount of money they were willing to refund me, unless, I release the tickets to them. I am afraid to release the tickets to them because they are so disorganized.
I need help. Most of the students that I took on the trip are from families living below the poverty level. These families cannot pay back the plane ticket costs. The parent organization was saving money for more computers in our school and this will be lost unless we fund raise in a community that is listed as primarily under lower middle class. Most of my interactions with AA has been negative. I have been in tears talking to their agents only to receive flippant responses from them. They do not understand the devastation they have caused to our school.

Tried to book a flight for my wife online after she had tried several times. I thought she overlooked something. I have booked online many times with several airlines so I thought I would just show her how. That is where the problems started. On American's ticketing site we selected the Departure and return flights that were shown to be available and were close to what times would work for her. We were given a round trip price of $416. When continuing it stated an error was made and the selected flight was not available. Clearly on the website it showed AVAILABLE FLIGHTS and even had the "3 seats remaining" (which is a bunch of hogwash).
For the past year I have noticed wherever and whenever I fly it is always "3 seats remaining"! I cleared the screen started over four times and always got the same errors. SO I call AA, I could not understand the guy on the phone. I had to ask him to repeat his question several times. Spelled last name three times, town twice even had to spell Texas. He tried sending us on flights that were not what we wanted even after we told him the place and times we wanted. He did not understand the destination and when setting up the RETURN flight he asked more than once "where from" and "where to". Then he says the flight we wanted (same as we tried to book online) was available and it was $476. I questioned the price increase and was told it changes frequently. After confirming the flight on the phone I returned to the website and the same flights were still available for $416. Sounds like a scam to me.

Due to a knee injury, when I fly long flights, I need to sit in a seat with more leg room. This summer, my wife and I flew to Hawaii, and I paid (not an upgrade) for a first class seat on all 4 legs on American Airlines. We bought the seats about 4 months in advance. The American Airlines (AA) flights in question were: 8/2/16 Flight 3 NY-(JFK) to Los Angeles-(LAX), 8/2/16 Flight 247 LAX to Kona, Big Island (KOA), 8/12/16 Flight 697 Lihue, Kauai (LIH)- to Phoenix (PHX), 8/13/16 Flight 1598 PHX to Newark (EWR). This experience flying first class to Hawaii was largely a nightmare, the worst value in airline travel we have experienced in each of our 40+ years of travel.
So you know I am not irrational. The first leg, flight 3, once we got past all the mistakes made by American personnel regarding seat assignments, requiring hours for me to rectify, was a pleasure. The service matched the seats - comfortable with appropriate at the seat entertainment and as would be expected in first class on a 5-6 hour flight. It was the rest of the trip that fell well below any reasonable expectation of the service one should receive when one pays for first class service.
I had booked adjacent seats for my wife and myself the whole way, and reviewed this a month before the flights and again when I printed boarding passes the night before. The first clue that something was amiss was that our seats as assigned on the website were correct and adjacent, but whenever I printed the boarding pass, it changed my seat such that we were several rows apart. I went back to the website which still had the correct seats. I then spent ninety minutes on the phone with a first AA representative who said they could do nothing, and then ascending levels of supervisors, the most senior of whom ultimately assured me it was a technical glitch in the software for their printer feed, and that we were indeed in adjacent seats, and that when they would reprint our boarding passes at JFK the next day, the problem would be rectified...
This was not the case, I had wasted all that time the night before. At the counter, the airport-printed boarding passes resulted in the same seats 3 rows apart. Our explanations brought a shrug of the shoulders from the first airport AA staff person we encountered, a rude person at the check-in counter. I insisted on speaking with a supervisor who at least listened, but said he could not help. I asked to speak with his supervisor, and the same thing happened, with the revelation that they had sold my seat twice. This was not an overbook situation; only 9 of the 10 first class seats had been sold/assigned, but they refused to put us in adjacent seats.
We were told to try at the gate (It is not that AA's authority structure is apparently so discombobulated that upper level front end personnel do not have access to the screens requisite to make seat changes, it, as revealed to me in a second call from American after I sent them a complaint, was that they could have reassigned the seats, but it was not routine for them to do so. I would think that since I was dealing with a sixth person in 12 hours and they admitted it was their error, that this might have risen to the out of ordinary threshold.)
At the gate, after 2.5-3 hours of trying to get it done, we located one person (a gate supervisor) who listened, understood the runaround we had experienced, took the task to heart, and fixed it in under 30 seconds. She confirmed that AA managed to sell my seat twice! It was only when we were on the plane and saw the Flight 3 seat architecture that we realized that no one sits together. Proper personnel training could have informed me of this the night before and saved a lot of time and angina. This leg was, by far, the best of our experiences. Aside from a few more inches of seat width and pitch, on all 3 remaining segments, it was hard to tell we were not in coach. The meal service was just as bad as what they used to serve in coach. There was no entertainment system on the second leg (really!! On a >5 hour flight???). And if you tried to use your own devices, all the power outlets on the plane were broken.
Next was the return Kauai to Phoenix leg. The food service in first class was cold cereal. We were not offered pre-flight beverage service (oddly, others in first class were). There was only about a 13 inch monitor at the front of the first class cabin for entertainment. (I am a neuro-ophthalmologist - do you want me to tell you just how small the size the image on the screen subtends on the retina when you are sitting in the last row of first class?). The experience on the last leg to EWR was no better.
But insult got added to injury. As we had about a 90 minute layover, we went to the Admirals Club lounge, as we had after our outbound JFK-LAX flight. There, we were told something that made no sense that because we were not deemed transcontinental, we could not use the lounge without paying an additional $59 each. So, flying from Lihue to Newark on American, because one must stop and change planes, is somehow deemed not a transcontinental trip. So, we went to the AA gates and sat there, and to top it off, all the banks of charging stations at the AA gates were out of service...
I am not an elitist, I fly first class on longer flights due to a knee injury requiring a bit more pitch. But the level of service provided has no business being labeled as first class. Let the buyer beware! I wrote four of the senior management people at American, including the two top US people at customer relations and the CEO. What I asked for was transparency; that American should clearly delineate the level of food service and other amenities (i.e., available entertainment system) on each segment such that one could review it before one booked. I said that I felt like I had been defrauded. What I got was a call and email for a $125 voucher I never asked for. I am embarrassed for American that they think that throwing money at a poorly served consumer would rectify the real issue. The person who called me did not comprehend what the issues were and what I was asking for. I sent this email to the same four.
"Frankly, gentlemen, I am stunned that after I responded to the knee jerk customer service offer of $125 voucher with no commitment to address the issues that led to the poor customer service as detailed below, that you (or someone) had such a low level person in Customer Service call me. When I repetitively asked her if the issues that I raised were going to be addressed, the most I could get is the usual PR statements about improving/modernizing the fleet, and that my complaints were received. I specifically asked about the first class lounge access upon layover from Hawaii as a test example, and I got nothing. This is not the response I was looking for.
So, after people return home from Labor Day vacation, when readership will be better, I will start posting my issue on appropriate public forums. Unless you wish to make some real commitment to address the issues I raised below, such as posting which long flight plans will not have access to lounges, when there will be poor or limited food service on first class... For what it is worth, I flew a Delta RT this weekend in coach, and the comfort level was not appreciably different than I experienced in 3 of 4 legs of your first class. But true, I was not offered cold cereal."
This led to a second phone call from American. That call, full of obscurations and misstatements, aggravated me enough that I sent this email to the same four. "I appreciate that you at least tried to have someone more knowledgeable talk with me today, but the end result was that you were caught with more misstatements. First, she admitted to me that the second level supervisor who told me that they had no power to fix my seat problem when my seat was sold twice, did, indeed, have the case by case discretionary power to fix that. So one of your upper level supervisors chose to play it safe for them self and tell me a misstatement rather than to accept responsibility for deciding to fix a problem. Clearly not a customer-friendly attitude.
Second, the person who spoke with me today insisted that when I booked the flight, I could have seen exactly what meal service would have been offered, including on the worst segment, Lihue to Phoenix. I tried to re-book that flight to see if she was correct about this meal service information. I could not find it for flight 697. I did find this statement about first class meals on Hawaii service at ** "Hawaii service Full meal with Hawaiian rolls plus two other bread options. Choice of customized sundae or a fruit and cheese plate. A plated snack such as fruit and cheese, hummus and pita or spinach dip and pita, prior to arrival."
So, your staff was wrong, and your website is advertising a falsehood which is my point. I WANT YOU TO FIX THIS AND TELL THE TRUTH. Isn't there a point where viscerally, you feel that you have to rectify improper behaviors by staff and correct the misstatements that your website and your staff are promulgating?"
I have not heard anything since and assume I will not. What I am looking to achieve is public pressure upon American so that they become more honest and transparent with their customers. I also greatly resent that when they are caught in a misstatement, they chose to try to cover themselves with what were, when one investigates, further misstatements.

Never ever count on this airline to keep their flights. We were so far changed twice and now not getting to our destination until 9 hrs later which has cause us no time to enjoy our 3 day vacation. Totally sucks and we have no options of other airlines at this point unless we double the cost. WE WILL NEVER fly American Airlines again!!! NEVER!!!

Flights delayed or cancelled both to and from due to plane issues (started on the East coast in the US and traveled to the west coast). Not due to weather, world events, or any other conditions, just due to broken planes. Does not instill a lot of confidence around reliability or safety when they are keeping these things together with duct tape. I will never fly this airline again.

I am scheduled to travel from Dallas FT Worth to BWI on 05th Sep. My Record Locator number is **. Due to unexpected reasons, I am not able to travel and cancel my trip. I have called the customer service earlier this morning and explained the situation. I have requested for the refund or the reuse of the ticket with travel date booked in next 60 days. They were not customer friendly and did not provide any customer options or benefits. Previously when I was traveling from XNA to BWI, the AA flight got delayed for whole day and was completely moved to next day. This happened to me couple of times. I understood the scenario and cooperated with the AA service. But here when it comes to request from the customer, the AA service is not providing any options. This makes me to think whether to choose AA from hereby travels.

My first two complaints with American Airlines is that I traveled internationally from the US to London Heathrow and on both legs of the flight, my tv was broken. I had downloaded nothing to my phone or even brought a book, therefore had nothing to do for the 18 hour combined travel time. The crew members were unapologetic. I was apparently asleep when dinner was served, and the crew told me it was too late to have my meal once I woke up and requested it. I waited 4 hours and once I was beginning to feel like I might pass out from lack of food, I asked if we'd be served anything else until we landed. The steward laughed at me and responded "what do you think this is? We're only going to London".
Next issue involves my fiancé. He lives in London and flew AA to visit me in the states. Upon arrival, he actually laughed and told me how awful flying AA was compared to other airlines. He flew international business on his flight back to London and paid SEVERAL thousand dollars for the seat, so he could sleep on the plane and go straight to work the next day. His business seat was broken and didn't recline (NEVER should have even sold that ticket as they KNEW the seat was broken previously).
For that reason, he got zero sleep and had to go straight to work the next day. He filed a complaint and was issued a 300 dollar voucher. He is now letting me use the voucher as he stated he would never fly AA again. I have been trying to use this archaic voucher for over a month now. They send it via mail (although evouchers are a thing they make) and you have to MAIL the voucher along with your information. All along calling customer service and trying to determine where to mail everything. I have been on hold already for over an hour. They purposely try to make it as difficult as humanly possible for you to redeem the voucher. I will never fly AA again once this voucher is finally redeemed and I get my last flight over with.

On 8/18 I arrived at JFK at 5:30 am for a 7:30 flight to San Juan P.R. 5 minutes before boarding they cancelled the flight. After an hour on the phone they routed me through boston then Philadelphia then to San Juan. I was supposed to arrive around noon and I got there around midnight thereby losing a day of my first vacation in 15 years. On return flight 0n 8/22 I was at airport turning in rental car when I got a robocall that my flight was cancelled again. After 1 1/2 hours on hold I was forced to buy tickets on another airline to get home in time for a meeting the next day. Lost reservation for sunset cruise with my wife (230$) - replacement tickets (600$) and a day of relaxation. American sent my wife and I a voucher for 100$ each and says that makes up for everything and hoped we would fly them again. I would rather swim to PR from NYC than fly American again.

It all started with baggage check-in. The wrong sticker was placed in my luggage. Thankfully the name that was assigned to my bag was my friend's name that was also traveling with me. The flight was experiencing heavy turbulence which delayed the flight attendants to give out refreshments which is understandable due to the weather conditions. However I was expecting that since we were almost three hours into our flight we will also have snacks to go along with the refreshments that was given out. That never happened. The passengers flying priority and coach starved through out the flight which was close to five hours. When I couldn't take my hunger anymore I went to the back to ask for a snack and the flight attendant said, "I am only allowed to give out ONE cookie and if you want more food you have to pay, buy like everyone else. You do not get any special treatment".
Oh I failed to mention that when the beverages were being given out I asked the flight attendant what kind of beverages they have. He rolled his eyes and said and then answered my question. At that point I gave the flight attendant a piece of my mind that she felt so bad and she gave me for free a cheese platter dish with fruits.
This morning I woke up happy to be home and started to unpack and that's when I realized that my luggage was tampered with. My inside zipper was completely open and all of my things was taken out from that pocket. All of purses and make up bags were opened and my personal items were dispersed everywhere. My cell phone and sunglasses were stolen. Mind you I always placed my shades in the suitcase for YEARS, went all over the globe and my shades always came back home. American Airlines sucks and I will gladly pay more money to fly with another airline to avoid flying with them. Do everybody a favor and just close down.

One word: atrocious!!! On our way to the airport (LGA), we find out our flight to Dallas was delayed 1 hour and 20 minutes, which wouldn't be a big deal, but it would mean we'd miss our connecting flight to OGG. When we got to the gate, AA's nasty employee (yelling at understandably upset customers) wound up giving us a STANDBY ticket to an earlier flight. STANDBY?!?! We paid for these tickets! We were told to stand there and wait to see if we could get on the earlier flight. Luckily, we were able to get on. Once we arrived at OGG, after 2 hours of waiting for our luggage, we find out that there is no luggage!!! It was in Phoenix! My husband had to buy a bathing suit so that we could go to the beach. Great way to start our Maui vacation!
Our return flight was even more of a nightmare. Granted, there isn't anything they could do about the psycho who decided to dress as a Zoro mass shooter, but we were delayed 4 times! 4 times!!! The first delay was from 11:50pm-12:45. Then 12:45-2am. Then 2:50am. Finally, they told us we wouldn't take off until 12:30pm the following day! The best was that at 2am they lied and told us there was a crew and they were looking for a gate? They switched our gate 3 times! AA did put us up in a hotel for the night, but by the time we waited on the incredibly long line for a room, we only slept for 3 hours if that! Luckily, I did not miss work, but my husband lost a full day of trading. Word to the wise: never fly American Airlines!

I bought a ticket to go to LAX from Chattanooga. On the way to my flight (5:30 a.m.) I received a call that my connecting flight Charlotte was canceled and they changed it to a flight 7 hours later with a connecting one in Dallas. I asked about getting a standby seat when I reached Charlotte and was greeted with several people who made no effort to help. (I paid extra so as not to take several connecting flights). One "person" even told me I'd have to pay for the change even though it was their fault. Over 7 hours later (flight was late) I finally got on a very uncomfortable flight. My window seat had been changed to aisle. Something very uncomfortable for me. Finally, we landed in LAX. A 7 hour trip took 17 hours! A whole day of my vacation was taken from me!
My return trip was just as fun. The flight gates were changed several times, and the flight was late. Fun side note, I walk with a cane and, since passengers with health difficulties were not called, I was actually snapped at by the woman taking my tickets for not "preboarding". Next fun part, we sat on the tarmac for a good 30 minutes before taking off. We land (late) in Dallas, missed my connecting flight and had to wait almost 5 hours for the next one. What did I get for all the trouble that American Airlines caused? A crappy airport meal and $100 off my next trip through them. As if I would take a trip with them again. I REALLY should have read the reviews before booking.

I purchased 7/19/16 at 8:06 PM. I requested refund 7/20/16 within 24 hours of purchase as stated in the second paragraph (see below) in the email confirmation. "You have purchased a NON-REFUNDABLE fare. The itinerary must be canceled before the ticketed departure time of the first unused coupon or the ticket has no value. If the fare allows changes, a fee may be assessed for changes and restrictions may apply. You have 24 hours to cancel your trip for a full refund if you booked at least 7 days prior to departure. You must cancel your trip before requesting a refund. To cancel your trip, log in on aa.com or Contact Reservations. For our refund policy and to request a refund, go to www.aa.com/refunds."
I contacted reservations and talked to Roxanne at Jul 20 at 7 PM. I inquired about the statements in the email and Roxanne stated I could get a refund. I cancelled the flight and requested a refund. Roxanne gave me document numbers for the refunds. On Aug 6, 2016, I received an email stating I would not get a refund. I have since filed for a review of my claim. I also disputed the charge on my credit card. Today I received an email stating I can't receive a refund until the CC company completes their dispute process. Makes no sense. Just give me the refund as promised.

We pre booked our flights as part of a holiday to USA. We flew up to Toronto Saturday to see Niagara and were due to fly back to NYC on Sunday. We were told that our 17:59 flight would be delayed, then we were told it was cancelled after the crew came up from the plane to talk with the ticket agent on the gate. We were ushered like cattle with no explanation into the departure lounge to be left to queue for another flight. NO ONE was there to help, we queued for 2 hours, with one person in our party who was a diabetic and an another having heart problems. We were told to call a number however as we were in Canada our UK phones did not work.
When we got to the front we were told that there were no flights available, three of us could fly back 5 pm Monday to Boston and make our own way from Boston to NYC (bearing in mind this was our first trip over). The first available flight they could offer for all 6 of us was THURSDAY- WHICH IS THE DAY WE WOULD HAVE BEEN FLYING BACK TO UK FROM NYC. Our luggage was in NYC and we had to get back as we needed medicine and insulin. AA did not care, were not interested in our welfare and left us to find alternative transport to get back to NYC.
The excuse they gave is same as everyone on here- weather- even though when we got back to NYC there had been NO ISSUES WITH WEATHER AND PLANES WERE STILL FLYING. We happen to notice the screen and it said cancelled bad weather at destination/crew time- meaning that the crew had ran out of flying time due to delays. This meant that AA lied as if they had admitted that they would be liable to board and lodgings until they found us a flight.
AA have ruined our holiday- this was pre booked months ago for my husband's 50 birthday and my mum is 75 and will never get that holiday experience back. My mum nearly collapsed and no one helped or wanted to help. We felt like sheep being herded and no one cared at all. Safe to say this has put a black cloud over us travelling again over the Atlantic and had totally ruined a pre planned special occasion.

My original flight from Maracaibo was delayed due to mechanical problems with the plane. This meant that I missed my connecting flight to London from Miami. I was re-booked on a flight the following day (approx 20 hours later) but the ground staff refused to release my luggage so I had no change of clothes or toiletries. They booked me in an hotel and gave me some basic vouchers for food. I purchased toiletries, socks, underwear, deodorant etc at my own cost. I went to the airport the next day and that plane was also delayed, this time by 4 hours due to a major mechanical problem so we had to change planes. I lost business opportunities on the day I should have arrived in London but my main issue is that AA would not give me my luggage back.

Erika ArmstrongAirlines Contributing Editor
From the front desk of a busy FBO to the captain's seat of a commercial airliner, Erika Armstrong has experienced everything aviation has to offer. She is the author of A CHICK IN THE COCKPIT and her aviation articles can be found at Consumer Affairs, Plane & Pilot, Flying.com, Disciples of Flight, NYC Aviation, Contrails, Mentor, General Aviation News and Business Insider. More about Erika→

American Airlines is the world's largest airline by fleet size and revenue. With headquarters in Ft. Worth, TX, they have an extensive international and domestic network with 953 aircraft making it the largest commercial fleet in the world.
Track your bags: From check-in to carousel, you can track your bags from your smartphone, laptop or tablet.
Business Extra: Travel reward program that earns your company points toward traveler awards while the employee continues to earn his or her AAdvandage miles.
Oneworld: American has an alliance with the world's leading airlines which gives their customers access to 1,000 destinations in 150 countries.
Global Support: If your flight is delayed and your connection is in jeopardy, the Oneworld Global Support will do their best to allow you to use dedicated fast track lanes through immigration or security.
Travel with your pet: If you follow the rules, you can travel with your pet to all 48 contiguous United States.
Best for International travelers, vacationers, business travelers, pet owners and frequent fliers.
American Airlines Profile
Basic Information
Company Name:

American Airlines

Website:

https://www.aa.com/homePage.do