Consumer Complaints and Reviews

I feel it important to report a very unpleasant experience with a Delta employee this morning. My two daughters and I arrived in Atlanta from Portland, and our final destination was going to be Melbourne, FL. We saw that there was a flight leaving to Orlando in the next 30-40 minutes and decided switch our tickets so as not to sit in the airport for several hours until our Melbourne flight. We went to the gate first, where they informed us that there was space on the flight, and there would be no problem switching flights as long as we got our tickets switched at guest services.
We went to guest services where we picked up a phone and were pleasantly surprised to find out that we would actually save over $250 a person by switching to this flight! We ran back over to the gate, where the door was still open and the Captain was just steps ahead of us. My two daughters got to the gate (seconds) before I did, where Delta employee 'Annamarie' was about to let them on, and the door was still open with the Captain just walking on. My daughters told her that I was just a few steps behind and that they could see me sprinting just a few feet away (I could hear and see them conveying this to Annamarie) when Annamarie slammed the door closed and said that she would only have let my girls on but not me.
I arrived about 15 seconds after they (my daughters and the Captain) did, but apparently if I had gotten there the same time as my daughters we would have been allowed on. She showed extreme disrespect, and had a nasty and loud attitude, yelling at me in front of everyone for no reason. I begged her to let us on but she was condescending, rude, and cold as she informed us (multiple times) that I should've been there seconds early because she would've let us on.
At this point I had to head back to guest services (again) to get my flight changed back. This turned out to be more expensive and required us all to sit in the airport for over 3 hours. We also would've arrived to our destination 3 hours sooner which would have permitted my daughter to go to school on time, and my other daughter to go to work. Instead both events will be missed at our expense, but not our fault. I have never experienced such an unprofessional event with any airline, and I feel completely degraded by the employee at fault (Annamarie).

I tried taking a short flight from Rochester to New York recently. I got to the airport early, but the flight was delayed three hours, and when we landed in Laguardia we stayed in the plane for a little more than an hour. Flight attendants were fine. Flying back to Rochester, I went to JFK and got past security at around 9:00. The flight started boarding at 8:55, I have to walk to a gate B48, which took around 10 minutes. I finally get to the gate at exactly 9:18, and the doors were locked. The staff at Delta was completely unsympathetic. I get to the help desk and they tell the me that they close the doors 15 minutes before the flight's departure, which should have been 9:20. These ** closed the door early. Then they made be pay 50 dollars to get on the next flight to Rochester, which is 6 hours from now as I write this. Moral of the story: I hope Delta goes under.

Flight from Elmira NY to Sault Ste Marie MI. I arrived at the airport 120 minutes early. At the Delta counter I was informed that the flight was delayed by 2 hours and I would miss my connecting flight. They told me they had called a cab and would drive me to the Binghamton NY Airport and get me on that flight so I would still make my connection in Detroit. Kudos to Delta for doing this. However I arrived in Binghamton with 15 minutes to spare. No one was at the Delta counter to help me check in and I was unable to check in on my phone. Apparently Elmira never actually transferred me to the Binghamton flight and Binghamton had no idea I was coming. They were unwilling to help me out and I was unable to make the flight... even though I was there before the doors closed and there was no security line.
Instead I was given a hotel voucher. I had to stay overnight and take the 6 a.m. flight out to Detroit. Then I had a 6 hour layover in Detroit before my flight to Sault Ste Marie. Delta was completely incompetent in handling the situation. After calling Delta headquarters in was offered a $25 dollar voucher for my trouble... Mind you this was a $1,200.00 ticket that they screwed up... This was a business trip and all my appointments had to be canceled and rescheduled. As far as I am concerned only fly Delta as a last resort. You are 75% likely to be delayed and miss your connections. If this was Southwest I guarantee they would have worked to get me on that plane out of Binghamton. It's what they do. But Delta? Not a chance. I fly all the time and this is just one of many frustrating experiences with this airline.

Flying to Germany for the first time in 5 years to see family (saved 5 years to afford this trip). We booked in the middle of may and when printing our tickets found they had been changed. We now had different flights with an additional layover, and we were downgraded for seats we already paid an extra $109 for. When we called they said there was nothing they could do, but after an hour or more on the phone decided to refund our money for the seats unsatisfactory as we booked 6 months out. And gave us a $100 travel voucher which is rude as that is another way for them to get me to send my money on them. They told us there was nothing they could do since they can't just move someone's seat (like they did ours).
Terrible experience. We also had a bunch of amenities that come with the seat so that we can start our vacation more rested and in a better mood. You are an awful airline Delta!!! NEVER AGAIN!! Fix your system and assist your customers. I have been flying for 20+ years and this is by far the worst experience I have ever heard of. SAD and ANNOYED.

I flew from MYR to ATL to JFK to CAN. While in NY at JFK, I was paged and told that Delta has to renumber the luggage tags because their "partner" airline has a different computer system. I gave them my baggage numbers and thought that this seemed weird. When I got to China, only one of my two pieces of luggage was there. Hours of filling out forms and making phone calls ensued before they found my missing luggage a few days later. Delta claims to have a policy to give 2500 sky miles if your luggage is delayed more than 20 minutes. This is just some sort of hoax or scam. They told me that they didn't cover international flights. The customer service people that perpetrated this fraud were named Kizzie **, Judie ** and Summer **.
How do I know I can trust these reviews about Delta Air Lines?
633,474 reviews on ConsumerAffairs are verified.
We require contact information to ensure our reviewers are real.
We use intelligent software that helps us maintain the integrity of reviews.
Our moderators read all reviews to verify quality and helpfulness.
For more information about reviews on ConsumerAffairs.com please visit our FAQ.

I've flown Delta 90% of my trips and have had no problems except for the No Wifi from Sea, to SLC. Which I had a 30 min delay at SLC. But once I got home to LAX they lost my bags at the airport. It usually the 3 strikes you're out rule. Those 3 were my only worst experience but I will still fly Delta. The staff are great and the only delays are because people take forever to put up their luggage and get them out when we land!

I flew on Delta from Pittsburgh to Seattle on 9/13/2016. I paid to check a bag... would've only had a carry-on, but was going to my mom's funeral and was taking dressy clothes. After a delayed departure due to equipment change, I arrived in Seattle to find my bag didn't arrive with. I waited for over an hour after the carousel stopped and all bags were gone before finding the baggage service office to see what was going on. With no one in the office, I went to the Delta counter to make a report with a very unhelpful counter agent, who actually made the comment "Obviously you can't read... my name tag does not say Baggage Agent."
I called Delta's toll-free contact the following day, made a report and was given a report number. The agent I spoke with said she would put out a search request and that I should call back in a few hours to see if the bag was located. I called back after 5 hours and was told my bag was located and I would be contacted to arrange for delivery.... that never happened. The funeral was the next day, so I contacted Delta to arrange for delivery of the bag and was told that since I left the airport before my bag was off loaded, they would not deliver it. I am disabled. Don't drive and everyone was preparing for a funeral, so I had to pay a cab $50 to take me to SEA airport to pick up my bag, only to find that... guess what? The bag was not there. After speaking with 3 Delta employees, no one could locate my bag. I had to borrow clothes and made it in time for the funeral, but was still without my bag.
After a few emails with Delta, all of which assured me that Seattle baggage agent was familiar with my bag, I AGAIN went to the airport. No bag. I had it. I shot off an email to Delta, and after 3 days (I already returned home), got a response apologizing for the "inconvenience" and offering me a $25 electronic travel voucher for my "trouble". Close, but no bag. In my last email with Delta, I was advised to file a lost baggage claim, which I did.... by mail, because the online claim form only allowed for 10 items to be claimed. After 2 weeks and no word from Delta, I called... and was told they never received my claim. I decided to file the form online and enter the items over 10 in the notes section. Not surprising. Delta says as of this morning (10/17), they have not received my claim.
I am out of nearly $1900 of belongings including my bag, have no confidence that Delta will ever fix this and will avoid Delta like the plague. It's a shame, because I've flown Delta even staying with them through some of their recent extremely long delay/cancellation issues. This is one company who has no idea what customer service means. A word for the wise... if you fly Delta, do your best to use a carry-on. You are allowed one carry-on (23" long) and a purse, backpack, or bag that will under seat. Avoid the potential distress of anger of losing your belongings!

Never again will I book another flight with Delta! I have a credit card with them and I guarantee that it will be cancelled ASAP. I spent 1100 dollars on a flight to only have 750 returned to me. My husband's unit decided that he could come home for a week instead of me flying to Korea to see him and they would not let me pay a fee to exchange the ticket to his name. I still had to pay the 350 dollar cancellation fee so I asked them if I would be able to get the miles for booking a flight for him to come back home and they told me that because I am not flying I would not even be able to get them. I hate Delta and should have just stuck with a different airline. I never had a problem with Delta until now but I guarantee that I will never fly with them again! I would give 0 stars if I could but I have to choose one. I recommend choosing a different airline and never getting a credit card through them!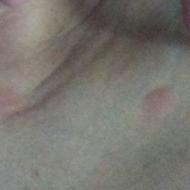 On return flight from Atlanta to Dayton, I was bit 3 times by bedbugs. I tried calling customer service and was on hold until I had to hang up. This was on 9/22/16 and up till today, I finally got transferred 4 times. I explained the issue and offered pictures of bites and was told they would investigate the problem and gave me a case #. Nothing else will be done. Very dissatisfied customer.

I'd like my money back for the ticket and to be reimbursed for the paycheck that Delta cost me. I waited 8 hours for a plane that never came and was given the runaround by multiple Delta employees. I was travelling to Florida for a business conference and a much needed paycheck. I am furious and have never been treated so disrespectfully in my life. Don't fly with Delta.

I had to check in my bag to find that there was plenty of space in the cabin. Attendant did not even close the cabins that were full but close them at the end. Now I have to pick up my bag at 4 in the morning.

I searched on cheaptickets.com for round trips flying from Omaha, NE on 10/25/2016 to Guangzhou, China and returning on 11/10/2016. Cheaptickets.com showed that delta had the lowest price. Adult fare was $708 round trip, child fare was $680 round trip and an infant in lap was $103 round trip. So I proceed to delta.com to purchase tickets as I did not want to pay cheaptickets.com booking fees. I proceed to delta.com and purchased two adult tickets from Omaha, USA to Guangzhou, China for $708 round trip per adult on 9/7/2016. Right after I purchased two adult tickets, I called delta customer service to purchase tickets for my five-year-old and my one-year-old as Delta.com would not allow me to buy their tickets online for children under 13.
The delta agent told me that for my one-year-old in lap the ticket price is $103 and for the five-year-old the ticket price is $850. I asked the agent why delta charged more on a child fare than an adult fare. His answer was that their system set the price and he just let me know the price. I asked to be transferred to a supervisor. Supervisor said she checked with pricing specialist and pricing specialist told her the same price for a five-year-old and that there were two seats available for this flight. I told her I would rather pay an adult fare than purchasing a child fare for my five-year-old. She said they couldn't do that. I got frustrated and I asked her to cancel the entire reservation.
About half an hour later, I was curious how much cheaptickets.com would quote me for the same trip and the same passages. I was quoted the same price before I called delta customer service. Up till today, two days after the incident, I still don't understand why they charged $850 for a child fare for the same trip while they charged $708 for an adult. I still don't understand why delta quoted $850 for a child fare and cheaptickets.com quoted $680 for the same trip. I really wish I have taken a picture of cheapticket's pricing and post it here. Delta is a big airline company. As a big company, Delta should have offered the same price for the same price to all people regardless of their age and color. But charging differently for the same service because of age difference is just wrong. Shame on delta. I don't think I want to fly with delta again.

I purchased a ticket on a domestic Delta flight for my wife using Delta SkyMiles using miles to pay for an upgraded (Delta Plus) seat. When attempting to purchase a companion seat using a credit card awards program the upgraded seat was not available (there were six open companion seats on the seat map at the time). I therefore purchased a basic seat and planned to pay separately to upgrade the seat. Delta states that it is Delta policy to classify the exchange of a seat for a new seat available four rows up on the same flight as a "rescheduled flight." The cost in my case exceeded the purchase of a new upgraded ticket. My complaint: Delta will not permit the purchase of a seat/class upgrade to an existing reservation. Delta has declined to direct me to this policy on their website.

August 8 2016 I arrived at the airport in Atlanta at 3:00 pm, my flight to DC was at 5:20 pm at gate T1. At 5:00 I noticed the information on the monitor was incorrect, I then spoke with a customer service rep and was informed that the gate was now at A28. I rush to get to A28 and see the information is now correct and the flight would be delayed until 6:20. 6:20 came and Delta changed the info on the monitor again and kept changing the departure time. Around 9:00 Delta let some staff members go home and had us run around to different gates, never admitting there was a problem. So we stood in line after line only to be lied to, after 12 midnight I had to call my job and inform them I would not be in. So I missed a night at work and had to use leave.
August 9 2016 At 5:20 am I received a text saying that my flight was rescheduled for 7:30 pm, at this point I had been stuck at the airport for 12 hours and they wanted to keep me there another 14 hours, never admitting there was a problem. At 6:00 am Delta's main staff started returning to duty. I explain to customer service that I had to be back in DC before 1:00 pm to make a Dr. appointment and was given a seat request and was sent to another terminal. Luckily I managed to make that flight at 9:00 am. I had not showered shower in 24 hours and really felt bad for the passengers that had to put up with my stench. Also I had not brush my teeth either.
The bottom line Delta did not live up the original agreement, to leave Atlanta on August 8 at 5:20 pm. Instead I was lied to, given the runaround, missed work, and was late for my Dr. Appointment. I was never offer any accommodation, they kept me at the airport only to spend more money with the overpriced vendors. Delta candor is a joke, now they want to buy me off with a 200.00 voucher with stipulations and a gift card??? The voucher means nothing to me because I will never let Delta put me in that situation again. I believe a full refund is the only thing to make this right. I kept my end of the agreement. I did not pay them with counterfeit money but received counterfeit service. Why would I want to ever do business with a company that lacks scruples? P.S. put yourself in my shoes how would you feel???

On August 12, I purchased a ticket to fly from NYC to Spokane on August 14 in the afternoon using 17.5 K miles. After a few hours of purchasing my ticket, I decided to try to change my ticket and leave in the morning of August 14 instead. I tried to do the change online, but although there were tickets available for a similar flight (JFK-Sea-Spokane) leaving in the morning for 17.5K miles, I got a message that the change had to be done over the phone. I called Delta. There was an automated message saying the wait time was over 2 hours so I left my number and after almost 5 hours a Delta representative contacted me.
I asked if I could change my flight without paying extra miles, and he said yes. So the ticket was changed and I received a confirmation email but I did not notice that instead of 17.5 K miles, I was charged 32.5K miles although I had explicitly asked if the price was the same as the old ticket. (Even If I noticed the new price it was too close to the departure time to do anything about it.) I have spent hours trying to contact Delta about this and have submitted 3 complaints through their website, but have not received even a single confirmation email. I would not have changed my ticket if the Delta representative had mentioned the number 32.5K to me.

I purchased 3 tickets to fly Delta from Texas to Maine. When I inquired about the points, I was told it was only for my ticket even though I paid for two additional tickets with Delta. I feel Delta is going bait and switch compared to other airlines that allow points for all tickets. After a 40 minute hold time I was told that Delta was part of the "legacy" airlines and therefore didn't adhere to the other airlines. This kind of bait and switch activity is on par with Wall Street of 2007, the banks that went under for fraud, and flat out consumer deception. Americans spend a lot of money on travel and like most, I'd like rewards. Unfortunately for Delta, the business model is to keep stockholders happy and the consumer biting the pillow!!!

I purchased a flight from ALB to LAX leaving Aug 9, 2016. 1 connection in ATL. The flight cost me $313. I needed to be in LA by August 10 for a job interview. Upon arriving to the airport, I was informed by a Delta employee that both my flights had been cancelled. I was informed of my options: purchase a different flight (Delta would waive the change fee), the next available one at a cost of $730. This would put me in the hole around $1000 total, while I would await Delta's promised ticket refund and a $200 voucher per cancelled flight for up to 2 weeks. My other option was to not risk getting another Delta flight (as they had already cancelled around 3000 flights at this time), and to purchase a more affordable flight at a cost of $463 with JetBlue.
I really needed to get to my destination, I opted to go with the latter option, booking a flight on my own with JetBlue. I would put the (2) $200 vouchers toward my return flight from LA, as hopefully Delta's system issues would be resolved by the time of my return. I was informed by the Delta employee at the airport that I should go ahead and reach out to customer support to confirm my refund and vouchers. Great. The flight left early the next day, and fortunately I was able to reschedule my interview by a day.
I went home, and tried to contact Delta's support via phone (2 hour wait, disconnected twice while on hold), email, website contact form, and Twitter. I was unable to connect with anyone from support, and still am yet to receive any response via email or contact form. It wasn't until 4 days later (Aug 13) that I received a response via Twitter direct message. I informed support of my situation, and that I needed confirmation of my refund & 2 vouchers. I outlined the situation and support told me my refund and one (1) voucher were approved. I was ineligible for a voucher for my second cancelled flight (ATL to LAX) because "that flight was not cancelled, and you were rebooked". I let support know that this was the first time I was hearing anything about being rebooked - I had been informed that both of my flights were cancelled and had acted accordingly.
Even when looking for my ATL to LAX flight on Delta's flight status on their website that day, I got a message saying "No information is available for the flight number you entered". Support disagreed with me, saying it was my fault I hadn't made it to my Atlanta flight, it was my fault I didn't know it was rebooked (although I was told something completely different by their employees / website) and they couldn't provide me with a second voucher. I'd be eligible for a second voucher if I had waited all day and had another flight delayed. I told them this wasn't fair, I was out a lot of money, I was getting different information from different employees, and it ultimately wasn't my fault that they had messed up. I just wanted to get a return flight home with the 2 vouchers I was told I would receive - it was the least they could do to try to alleviate some of the situation. I was told "You are not eligible for the voucher", and support stopped responding. I let them know the situation wasn't resolved.
Fast forward - 2 weeks later, I attempt to reach out again via Twitter, getting a response from a new support person via direct message ("QB"). QB asked me to re-explain my situation (which was fully outlined in my communication in the very same direct message. QB told me they had no new information for me - I was ineligible because I didn't stick with Delta & somehow make it to Atlanta for a flight I was told was cancelled. If I made it to Atlanta and that flight was additionally delayed, I would be eligible.
Support stopped responding at this time. I felt incredibly disrespected, I felt that support was not attempting to help me, nor trying to understand my situation. I asked for this support employee's full name but they did not respond. The entire experience basically put the nail in the coffin for myself and Delta. I tried to be understanding about their system failures, but when it came to their support being downright rude "Thanks for sharing", I could no longer tolerate it. Not only had their airline failed technically, they had failed on their support side as well.
I know other people have had major issues with Delta, and I felt my experience was an important one to share, and hopefully it will shed light on how this company treats their customers. I should also note that I had two (2) fraud notifications from my financial institution since the time of Delta's 'system failure' and have since cancelled my credit card as my information seems to have been compromised. I am not sure if these are related to Delta's 'system failure', but they started on August 10.

Delta Airlines rolled out their Delta One Flights targeting Business customers. However, I frequently book such a Delta One flight only to find that a week or so prior to departure, they downgrade the plane. Now they take your dollars and instead of providing the class of service they promised, you are on a different plane. One that is nothing like the flatbed style they originally promised to provide. It gets worse... They split up you and your husband. Even though you are paying business class passengers travelling together - now they have you in separate seats - you are not even on the same aisle. It gets worse. They call you up to alert you that now they have you sitting in Row 1. The seat that has no under seat storage (because you are in their old MD80s now - not the Delta Comfort you paid for).
PLUS... There is no overhead storage for ROW 1 in business class because Delta EMPLOYEES store all their stuff in the overhead storage area around ROW 1. THIS IS A TOTAL JOKE ON BUSINESS TRAVELLERS. DON'T WASTE YOUR MONEY ON DELTA BUSINESS CLASS FLIGHTS. United at least treat you with more respect. You don't. Have to fight with the staff for the overhead storage you more than adequately paid for but is given to the Delta staff instead. And they don't do this bait & switch that Delta frequently engage in.

Flight arrived from Punta Cana on Sunday 8/21/16. Was supposed to connect with Flight DL4200, due to depart NYC at 8:20PM, for arrival to Philadelphia. Then it was postponed until 9:40. Upon arriving in NYC, I was told our flight had been cancelled and no other flight was available until 8:20 on 8/22/16. OMG what do I do. I have my daughter and three grandchildren with me. We went back to Delta's desk and they told us to get Ground Transportation into the city. We proceeded to get transportation which cost $125.00 including tip. When we arrived in the city we were instructed to get the Mega Bus, to Phila which cost 65.00. Upon arrival in Phila, we were able to catch a taxicab which was another fee of 45.00. I spoke with Sara at Customer Service, who is processing a refund for this flight, but what about our other expenses. The ticket numbers are **.

Myself, my wife, my 4 years old daughter and my mother in law (63 years old) were flying from DTW to LAX on Aug/27th/2016. The flight had a connection at MCO. Hence, let's call from now long "F1" as the flight from DTW to MCO and "F2" from MCO to LAX. Due to weather issue (as per DELTA), F1 was late (about 40 min), consequently me and my family have lost the F2. DELTA moved us to the next available flight to LAX (the following day - Aug.28th - at 7h 40am), 12 hours after the original F2.
As the flight's delay was because of weather (according to DELTA), DELTA has not commitment with hotel staying, or other Airline ticket, or etc. In addition DELTA gave a 50 dollars voucher for each of us. So, with all that said, DELTA moved us to a 12 hours after flight... Left us these 12 hours at the airport (no hotel for us including a 4 years old child and a 63 years old lady) and gave us vouchers, kind of "forcing" us to flight DELTA again. During the time we've expended at the Airport I've notice only the 4 of us were there, none other passenger (which I am concluding, all were arranged into a hotels). Only four of us were not treated as a decent customer and had to sleep at the airport because Delta argue there was a weather issue.
THEN, IF IT HAPPENED WITH US, COULD HAPPEN WITH ANY OTHERS. Despite of the weather, the root cause on my point of view were (1) the short time in between the flights, not capable to absorb any delay and (2) shortages from DELTA crew taking care of passengers with so "delicate" connection (in terms of time).
Then my conclusion is that DELTA shown me a very poor consideration with customers and a most even poor understanding of the customer expectations because the re-booking was something basic (must be did) but a voucher instead of a decent place to stay in (remember, 63 years old lady and 4 years child) was something very small (which is pretty aligned with the crew shortages previously mentioned). PS: To expend the night at the airport DELTA put available to us some of that red blankets (the same offered during the flight) and some snacks.

I recently booked two one way tickets with delta on the 16th to be exact. I had the okay from my employer to fly and opted for the non refundable ticket. I was later told I can't leave that date and thought perhaps I can change the date. I was told I have a dead ticket by Delta. I can not get my money back. I can not change the date. I contacted the insurance company. Even if I had insurance not a guarantee that I can get my money back. If I pay cancellation fee it's more than my ticket. This airline is just a bunch of crooks! There is two weeks left until this trip. I could provide documents stating why I can not make my trip but delta representatives just kept ma'aming me and repeating the same thing over and over again like robots.

I would say this is the worst airline I have ever used. First I took my flight from San Antonio to new mexico with one stop to Dallas. That flight got delayed and I was sent to a later time. Not to mention they misplaced my luggage. Which had my medication I needed. I finally received my luggage after I bugged them for 2 weeks (my stay in mexico city was a month). That's not the worst part of my entire trip. Once it was time for me to head back I got to my plane 2 hours early. To which the Delta customer service informed me I was late. Nowhere it was stated I was to arrive 3 hours early. My flight was set to leave at 4:40. I was there around 2:30.
After arguing with him about my ticket and that I was supposedly late, he finally tells me flight took off without me. How could it take off. It was barely 4:20. He then stated I had to pay him $200 to board on to another plane. SO I pretty much paid twice to be able to go back home. Yes, I did make a claim with main delta office to which they told me they couldn't do anything about it since he entered I talked to him at 4:20. PLEASE don't waste your money on this flight, they will end up charging you twice.

I returned from vacation on 8/18/16. Today is 8/22/16. I still haven't received my luggage that they have lost. Now a lot has happened since 8/18/16. They stated my luggage was still in Kenya, and I will have it within 24 hours. They have only emailed me stating incorrect information. They even emailed me on two occasions stating my luggage was delivered and guess what? It wasn't. They have given me 4 delivery dates already and all four dates have come and gone. Still no luggage. They gave me a phone number to call and it goes right to a message stating "this mailbox is full". Then it disconnects right away. That's usually a pretty good sign of a department that can't handle customer service.
I've requested someone to call me personally and no one ever has. I've literally probably have almost 35 emails sent out regarding my luggage. Then today they actually called me asking for my correct address. I told them they had my correct address in file. They said they were trying to deliver my luggage to an incorrect address yesterday. How can that be when my address is correct on their own website?? This has been a horrible experience and Delta Air Lines have literally done nothing to help me. They lack customer service, compassion, and just flat out don't care. I have every single email I've sent them, and everyone they sent me. I'm keeping them in case legal action is needed. We spent 2 weekend in Africa and there is a lot of irreplaceable items in my luggage. It's not like they're going to pay for another trip to Africa to replace those items.

I don't even know where to start. I am absolutely fuming with the service I have been given by Delta airlines. I will do all in my power to make everyone aware which won't seem hard at all as the customer rating is so poor already. I was supposed to be flying with Virgin. I wasn't aware until I turn up at the airport. I called Virgin many of times asking why I was unable to check in. Never did they tell me I would be flying with another airline that is so poorly run. They gave up my seats on my connecting flight! To then be given separate seats from my partner who has epilepsy. It took ages for them to find seats together. Once on the aircraft we was moved twice! Food was the worst I have ever tasted - bread was rock hard! My partner was given no blanket or headphones. Once asked they replied "we no longer have anymore. Someone must of taken yours!" The most stupidest thing I have had heard!
We arrived and over 30 people didn't receive their luggage - not a care at all from front desk. Extremely rude! 3 days later I have received my bag with damaged locks, broken zips, the suit case looks like it's been chucked all over the place!! I had a few things in my luggage which has been smashed! My partner also paid $100 for overweight baggage which did not get delivered to where it was supposed to! I was also told my bags would be dropped off at my home address. Did that happen? NO! We was told it needed to be collected! Great! I will be staying far away as possible from Virgin airlines if they are partnered up with such a disgusting airline as Delta. You should all be ashamed of your customer service. Overall was -10 for me!! You are also known for your delayed flights and baggage problems!! Clearly you are doing something wrong - out of your hands down to the security they blame.

Delta is the worst airline I have ever been on, I usually fly JetBlue or Southwest. Staff is super unprofessional, rude, I almost missed my flight because of a rude flight attendant. Very disappointed in the service, I will NEVER fly Delta again.

This must not be the norm but I have never once taken a Delta flight where I actually took off on time. Never once. I've flown them about 30 times over the last 2 years. Unbelievable. And always a problem when we land getting into a gate. Who runs this company and how do they stay in business?

This was the worst experience ever. My original flight was delayed which would mean I will miss my connection to New Orleans. After 1 hour on hold I was able to get on a delayed flight out of Newark that was to leave at 7 pm. That flight was delayed to 8 pm and then to 9 pm. Again, I was going to miss my connection. I was put on a 9.55 am flight out of Atlanta and was also told that in Atlanta I will be given a discount for a hotel. When I got to Atlanta the shuttle was not working as it was too late.
The airport is HUGE. I could not find the Delta desk and had to find a hotel on my own. The 9.55 am flight on 8/13 was delayed again. At the airport I found out that in Newark SOMEONE AT DELTA MADE A MISTAKE and I was NOT on the 9.55 am flight and that the next open flight is at 4 pm!!! I was able to get on that flight as stand by. I WASTED money on a hotel and I want a FULL reimbursement for the hotel or a voucher for a flight to New Orleans to be used in the future. I understand weather related issues but someone in Newark made a BIG mistake that cost me money. I will not stand for that. I am contacting BBB and customer affairs. This is ACCEPTABLE!

Family of 4, first time flying Delta from Chicago to Las Vegas. Was attending a family reunion in LV on July 23, I booked our flight in January. Our flight was scheduled to leave Chicago on Friday at 1:00 pm for a connecting flight to LV. Our flight to Cincinnati was delayed 2 hrs which made us miss our connecting flight to LV. They re-scheduled us to a 12 pm flight on Saturday to Minneapolis with a connecting flight to LV. There was an hr. between 2 flights. our flight from Chicago to MN left an hour late, needless to say, we missed our connecting flight again. In MN, they re-scheduled us to fly from MN to LV Sunday morning meaning we had to spend the night in MN (which would have meant additional hotel expense). By the way, they have counter people in the airport but they "supposedly" do not have access to all the flights available so I had to talk to someone over the phone.
The customer service person over the phone said there were no other flights leaving MN that evening, meaning we would miss the family reunion that night. After begging them to find us a flight out of MN, they said we have 2 choices, either fly us back to Chicago and get a flight on Sunday (from Chicago) or spend the night in MN. At this point, aggravated and stressed out, I told them that is unacceptable and I want them to find a flight leaving that evening. They know that we are already missing the reunion which was the reason for our flight to LV. In addition, I was already paying for a house that I rented in LV and did not even use for 2 days. Long story short, after a very very long phone conversation, they found a flight to San Francisco, then a United flight from SF to LV. When we got to SF, we had to exit gate 1 then to all the way to gate 3 thru xrays again.
As we were boarding the flight to LV, we could not board because supposedly Delta did not download our ticket information to United. We were about to miss that flight to LV again, United called Delta and they were put on HOLD! Finally, the United lady said they had to get it done in 6 mins because the plane was leaving with or without us. They finally let us board as they were fixing the problem. We got to Las Vegas at 12:20 AM Sunday. We missed the reunion completely, 2 full days of our vacation, I paid for a house that I didn't use for 2 days, and paid more for my rental car because I had to get the rates that were available at that time.
Delta did not only cause us stress, but cost us extra money as well. Through this entire experience, I cannot point out a single time when I could say at least it was good customer service. Their people were not empathetic at all, as if this happens all the time and they are just so used to it. Going home, our flight to Detroit was also delayed 40 mins which meant we had to run from gate 77 to gate 50 to catch our flight to Chicago which was already completely boarded. During the flight to Detroit, there was no announcement or anything for anyone else who had a connecting flight, again, they just don't seem to care.

Delta is complete clown show. On my outbound, they canceled the flight and did not send any notifications to me or 10 other people I know who had the same flight. I found out on the way to the airport. My email address and cell phone are in my profile and reservation. On the way back, got stuck in Minneapolis due to a "mechanical." I am missing a major work event that will have long term consequences. Oh, and even though they are making tons of money due to extremely low fuel costs, they still charge for baggage and a seat that an adult human can fit into. Nice. No matter what the fare difference, take another airline. You will be better off in the long run. And if you want to really get even, take Delta to small claims court. Show up if you want, but they will be out of pocket for legal fees no matter what.

We were flying Delta Airlines non-stop, round-trip from DTW to LAX and back. Our flight on August 9 from LAX to Detroit (Flight 1506) was cancelled at the last minute with no notice leaving us stranded at the airport with our 6 month old daughter. After being offered a layover in Phoenix where we could have been stranded again we were forced to book a new non-stop flight through Spirit airlines that cost us $737. Our total payment for the flight on the way home was $527.20. The refund we were offered was for $432.18. This barely covered half of our total cost to actually get home not to mention we only got one of the 2-$200 vouchers we were offered. The flight issues were enough to make us not fly Delta again but the issues with refund and complete lack of customer service have made us want to warn other people about flying Delta Airlines.
Delta Air Lines Company Profile
Company Name:

Delta Air Lines

Year Founded:

1924

Address:

1030 Delta Blvd.

City:

Atlanta

State/Province:

GA

Postal Code:

30354-1989

Country:

United States

Website:

http://www.delta.com/