Consumer Complaints and Reviews

Booked Delta flight a month ago. Would not let pick a seat or assign a seat. Got to gate, gave me second to last row on plane. Had a connecting flight which I had to RUN to make. During this flight a whole flight crew was on taking the middle seats of the plane and bringing 3 bags each. But I as a paying customer had the last rows and almost didn't make my connecting flight. I also was not given a boarding pass nor seat for my connecting flight. Which presented its own problems.
Next flight out was given last 2 rows again. Now sitting here trying to fly home I asked for a seat again. Was told I would not get a seat until at the gate because I had chosen the cheapest way to fly. Appalled I then went to gate and was treated rudely by the attendant and was told to wait until my name was called which it never was. My mobile pass updated and told me I was in 30E the last seat of the plane. I have a connecting again, who knows if I will make it. I will NEVER fly Delta again. It punishes you for picking the lowest fare.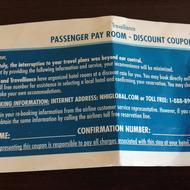 I was travelling home to visit my family, and the last flight I had to make was from the Sea-Tac Airport via Delta Airlines. I had traveled through four different time zones, and the previous times my phone had updated the time. For whatever reason, when I arrived in Seattle, it didn't. I was supposed to start boarding at 10:40 pm, but I looked around and something didn't seem right. I started to wonder if I had the right time. There were no big clocks in my gate (S6). A check online revealed that the time was 11:04 pm. I ran to the desk and asked if I could still board.
The man who helped me called Yohi informed me that the door had just been shut. I asked what I could do about getting a refund or rebooking. He sent me to the help desk. There was no one there, so I came back. He tried to help me by looking up my reservation. That is when the problem became obvious. He tried to confirm with me that I was traveling with an infant. I told him I wasn't. He looked very confused and told me that in the system, it said I was. Then he asked me if I was traveling with another person who had an infant. I told him that I was traveling alone. Then he scrolled down farther and said that according to his computer, I actually was on board the flight. We understood that this was a mistake as I was clearly not on board. Nevertheless, he told me that there was a person in my assigned seat who had checked in.
At that moment he told his colleague Cherie (she was actually wearing two name tags, one that said Cherie and one that had her photo and said Liang or something). She started shaking a bit and looked very concerned, then said they needed to call the plane back immediately. She left, and I saw from the window that they opened the door to the plane. When she came back she made a phone call in front of me. She told the person that someone who didn't speak any English had gotten on the plane. There were supposed to be only 61 people on board, but instead were 62. She did not know how to account for the error. It was at this moment that I realized why no one had got on the PA system when I didn't board, because due to negligent security checks, I was "already on board."
Every airline always does a PA if a passenger hasn't shown up. Needless to say, I was very upset and concerned that they had allows someone to board under my name. It makes me wonder who else could just get on a Delta flight if they felt so inclined. Even a terrorist wouldn't have had an issue getting on as no one checked the documents to verify that this person matches the boarding pass. Cherie wasn't able to give an answer regarding that. I explained to her that if that person chose to commit a crime while booked under my name, then it would cause me serious problems when I traveled in the future. I travel internationally about once every six months.
She rebooked me and offered me a discount on a hotel since there were no other flights available until 11:30 the next morning. Unfortunately, the hotels they have deals with were booked. I asked if Delta could at least cover the cost of a hotel who they didn't have a deal with. We argued a bit and she said Delta would not be helping me out. I intend to report this matter to the Department of Homeland Security, as it is painfully obvious that Delta has a serious problem with doing proper security checks, and this creates a very dangerous situation for all involved. Needless to say, I will never fly with this airline again and strongly discourage others from doing so for their own safety.

My son is a US Marine coming home for leave from being overseas for a year. He had a connecting flight in Minnesota St Paul, due to bad weather in NJ. His flight was cancelled. He was told he could get another flight leaving St Paul at 11 pm but arriving at LaGuardia airport (he was at the airport at 2pm). Meanwhile he paid 400.00 more to land in Newark, NJ. Other passengers were offered flights directly to Newark, but would not allow my son on that flight. My son stated the Delta employees were rude and disrespectful and did not care he was a Marine! How horrible, the round trip ticket cost 1,700 paying extra to land in NJ. Now extra money was wasted on an expensive taxi fare from LaGuardia airport to NJ. Delta Air Lines you should be ashamed of how your employees treated a United State marine who has not been home in a year! He's serving and protecting our country.

My flight was great from Montego Bay to Atlanta on July 27, 2017. When I rechecked my baggage in at Atlanta en route to Reagan Airport it was intact. When I claimed it at Reagan Airport. It appears that someone sliced thru my luggage with a box cutter. I had a TSA approved lock on my luggage so I'm guessing that they desperately wanted to steal my belongings which included gifts and souvenirs from Jamaica. I also watched from the plane window in Atlanta as a baggage handler slammed luggage on the carrier cart that he was unloading and let luggage fall off the conveyor belt to the pavement like he didn't care! Delta, you should do what I saw them do in Montego Bay. As the luggage went up the conveyor belt. The security people were standing there monitoring. Of course I had a window seat and I observed it for myself. So better Delta!

On 24th July, 17 I was traveling with my 2 years old son from Delhi-Amsterdam-Seattle flight. 1st leg flight was delayed and I only had 40 minutes of transit time at Amsterdam. I was running with my son in my hand, trying to catch the flight. Somehow I managed to reach at gate and after seeing my condition, ground staff was very helpful and helped me board the flight early. We were very tired after a long journey and I didn't get time to change my son's diaper and clothes before. So I changed it and started breastfeeding him. He was tired and not well, had cold. He was falling asleep on my lap while feeding.
Flight attendant came and asked me to put him to his seat and buckle him. I politely asked her, if she can make an exception and let me feed him as he is not well and tired and half asleep. I also told her that on earlier flight they allowed me to nurse him during takeoff and landing as he has cold. She didn't reply, made a face and left. I continued with feeding. She came again after 5 minutes and rudely told me to put him on seat. I asked her, "How do you suggest me to put him on seat, can you please help me?" She said, "Wake him up and buckle him."
I said, "Are you serious? Do you really want me to wake a sleeping child." She again said, "Yes do it now (yelling)." I said, "I can't wake him up, he will cry, please help me buckle him as it is." She said, "You are his mother, you should know how to do it, I have other things to do (yelling at me)." She left immediately.
I unlatched him and somehow put him in his seat and buckled him. Holding his body and head with my hand and body. Flight did not took off for another 40 minutes and I was holding with like that in an uncomfortable position. She came after flight took off and said something to me, which I didn't hear. Then I asked her, "What's your name" and she said, "YOU DON'T NEED TO KNOW MY NAME (rudely yelling at me)."
I said, "Why not, tell me your name." Again she said the same thing and I asked again, then she said, "Not that you can do anything, it's Peggy." (I am not even sure, if she told me the correct name). She keep on blabbering, then I said, "Please don't talk to me, I am not interested in talking to you." I told that twice and then she left my side. Again she kept on coming to my side and try to talk to me. Came and said that I should fill immigration form. I said, "I don't need it." Then she again insisted. "You have Indian passport and you have to fill it." (She didn't even ask me about my passport/nationality and assumed).
I firmly replied, "I know what I am doing, I don't need it. Please stop." Then only she left me alone. I was already on a long haul flight and had to travel 9.40 hrs journey and was tired, not slept. She humiliated me, and yelled at me when I needed her help, which I politely asked. What if I was traveling for the first time and didn't know how to use a seat belt? Their job is to help passengers not to harass them. I always fly Delta, especially after my son was born. But never had such a bad experience. This was my 6th international travel with Delta and the horrible one. After this episode, I will try my best to avoid Delta as much as possible.
How do I know I can trust these reviews about Delta Air Lines?
855,731 reviews on ConsumerAffairs are verified.
We require contact information to ensure our reviewers are real.
We use intelligent software that helps us maintain the integrity of reviews.
Our moderators read all reviews to verify quality and helpfulness.
For more information about reviews on ConsumerAffairs.com please visit our FAQ.

I am active duty military. While traveling on leave with my husband back to DC we were rerouted through ATL. As we weren't assigned a seat, my husband asked if we were guaranteed to make it back so I could report for duty. The gate attendant replied, "do you think you're special because you're military?" No Delta. I don't think I'm special. But I also don't think I should be shamed for serving my country.

I traveled from Spain (BCN) to New York (JFK) AF3596 operated by Delta airlines on 15 July. The flight was not only delayed by 3 hours but your CREW WAS VERY VERY RUDE!!! I was with my 9 year old son and we were sitting on seat 54H and 54J. The flight attendant working that section was a guy. I requested that guy to help me put my bag up on the storage and he said, "We are here to assist and NOT HELP!!" Very rude and obnoxious. WILL NEVER EVER FLY DELTA AGAIN!!!

April 9th. Return flight from Appleton Wisconsin. I picked up my luggage or what was left of it at baggage claim. This Samsonite hard case was destroyed, the one inch pull handle was broken in too and the main latch that hold the case together was missing. I went to the baggage office only to note that it was unmanned. Upon returning to my home I immediately called Delta to file a complaint, I was told by a rep over the phone to submit a complaint form and pictures and not to worry. Well twenty nine e-mails/letter and they sent me a check for $55.00 for a $550.00 piece of luggage! Samsonite instructed me that there could be no way to repair the damage from this flight nor are there parts available! Delta Airlines is the worst, their customer service support staff could care less and hide behind e-mail to deny without cause. You wonder why the airline industry is so poorly received today when situations such as this are unresolved.

I set up a trip for my fifteen year old nephew to come visit my husband and I. This was his first trip. He was terrified, but so freaking excited! We are a military family and for the next couple of years are going to be filled with a lot of moves. I had two choices. Delta or United. With the United scandal in full swing, I made the terrible decision to go Delta. My nephew, being a teenager, brought a bunch of PlayStation 4 video games to play with his uncle, along with an extra controller. I have flown JetBlue numerous times. I thought all of the airlines were trustworthy.
On the way to us, none of his items were touched. On the way back home, that's when it all went downhill. First, Delta overbooked, and asked if we wouldn't mind leaving an hour early. We were fine with that. As long as he got there safely. He gets home and that night notices his PS4 is missing. Not a big deal. It sucks, but it is replaceable. Then I tell him to thoroughly check everything. Turns out, ALL ten of his games are stolen as well. The games were plucked from their cases, and the cases put back in the suitcase. This is over $600 worth of items stolen.
Baggage checkers riffled through his bag. Stole his games, his innocence, and faith in people. He knew bad stuff happened, but this was the first time something happened to him. On his FIRST trip away from his mom and dad. He's fifteen, but he worked hard for every item. He worked hard in school, and put in hours at his father's lawn-care company. Giving up weekends, sweating in the Florida heat, to buy his own games. United will punch you in the face. Delta will rob you blind. Have I mentioned that I've now been on hold an hour? Yesterday it was over two hours and I had to give up and go to bed.

I am so dissatisfied with Delta. I booked a flight to ATL for August 2017 in May 2017 through Expedia and the conference that I was planning to attend was canceled. So I call on July 9 to ask for a refund of $209.40 that I paid in advance and Delta will not give me one nor a credit because it was a non-refundable ticket. This was something out of my control. Life happens and I would think there were be better service and consideration. Why should I have to pay more for a ticket in case something happens? This is what the supervisor told me on the phone. So really what they do is build in a cancellation fee with the ticket price.
I will do my best not to fly Delta, if I can help it. This is the worst service. They stole my money $209.40 and I think it is one of the worst airlines ever. It is not like I canceled the day before or on my flight. It is more than a month before the trip. Fly Delta if you want... Some people can't afford to pay for higher priced tickets that are refundable.

I had a terrible experience at Seattle-Tacoma airport in the Delta Terminal last weekend when traveling on business. When going through security and my belongings were placed on the conveyor belt to scan, my purse was pulled off the belt and taken out of sight. When I asked one of the security personnel (Sara ** Delta TSA) if she knew where they took my purse, without even looking at me, she coolly replied, "I don't know" and walked away. As my purse had my identification, money, and other personal items, I felt it imperative to try and locate where they took, and proceeded to walk around the carousel to ask the security guard who was sitting by the TV that monitors what goes through the scanner, and who actually removed my purse from the conveyor belt in the first place, when suddenly Ms. ** starts yelling at me to get back on the other side of the carousel.
I told her I was looking for my purse as it has all my money and identification in it, to which she ignored me and just kept yelling that I needed to back up and go on the other side of the carousel. I repeated what I said and she came back and told me I should've asked for help instead of taking it upon myself to go where I didn't belong... to which I reminded her that I had asked HER for help and she blew me off. When no one would answer me or help me, I went towards a back office where there were a few security personnel who appeared to cvs management, and when they got up and joined me on my way back to the carousel to try and track down my purse, it was simply sitting there, at the end of the belt, unoccupied.
Since my flight was boarding, I didn't have time to escalate the matter and nor did I have time to go through all my belongings to check whether anything was missing. However, when I got on the plane and proceeded to go through my belongings, I found that whatever cash was in my wallet was now missing, and my medicine bottle had been tampered with. Since it was only $40 and we all know it's a he-said-she-said situation, I had little faith in recovering what was missing, but I did want to share how this experience was simply appalling and speaks to the kind of people that we trust with our lives and personal belongings each and every day. Perhaps Delta and Seattle-Tacoma airport will do a better job in screening who they employ in positions that touch each and every one of us and can be the difference between a terrible situation that you hate to remember or a wonderful experience that you'll never forget.

Delta Airline has too much and does not give the right time for the plane to depart from airport. I have more than 5 hours at the airport.They don't give correct announcement at the airport passengers. I know it was raining with thunderstorm in NY and it was not raining in Toronto Canada. Delta Airlines are very organized with their times for me and the passengers.

3 days to get to London. Delta are still way behind the bar in delivering its service and as the CEO, I would be embarrassed by so many aspects of the business. However, customer care must be some of the worst in the industry. As we wait for our second day to get to JFK, (it's all ATC so DELTA don't pay comp) the help line is once again congested and hold times increase. (Remember Atlanta a few months ago) Once thru on the phone, the poorly trained telephonists have no idea of the stress or indeed the upset one has endured.
'Sorry to hear' must be a line in their training manual as it's continuously repeated without feeling or being genuine. The whole sense that they don't really care and it's your fault continues in the process as the robot repeats that there are no options. I don't blame these guys. I blame the management. Poor investment and very poor training. If only the CEO would recognise the benefit of proper training and focus his and his Company energy there. It's only going to get worst. The climb has long stalled for Delta and other airlines will start eating their lunch. Farewell Delta.

They wanted to charge me more to my return flight than what I could buy a one way flight for. They are a scam. I could understand if the flight was booked but there is plenty of room available. The supervisor was a complete jerk. David was his name.

I purchased an overseas round trip ticket for my wife on Delta Airlines. Delta flies from Baton Rouge, Louisiana to Atlanta, Georgia and then from Atlanta to Paris, France. From Paris, another international airline company takes over to final destination. The return trip is similar. My wife is not back yet and she dreads flying back on Delta.
When boarding the plane for the local flight, the A/C was running, after the plane took off. No more A/C, just air blowing. This was not good for my wife, since with no A/C she cannot breathe normal. The problem got worse. From Atlanta to Paris, the same thing happened. Imagine a 6-8 hour flight with air blowing and no A/C. My wife could not breathe and she could not handle the situation for the duration. Finally she made it to Paris "alive". She had no problems when she connected with the KLM to take her to final destination. To her surprise, the A/C was running for the flight duration (4 hrs and 10 min). It seems the A/C issue is not a problem. It has been the norm with Delta. My wife remembers that last year, she experienced the same thing. Oh by the way, I forgot to mention the crappy quality of food served on the international flight on Delta last year and this year.
I remember in 2015, my wife and I went to the same destination but using United Airlines. Boy, it was fun. A/C running well and the food tasted good. To Delta, what if a passenger passed out because the air is not conditioned and could not breathe? it is not important to you as ling as you got your money. To Delta, stop nickel and dime crap. United charges the same amount you charge. No A/C, no quality food, no Delta anymore to travel on. Bye bye Delta, hello United.

Changed first class ticket by one day. Original ticket: $1099, charge to change $200 +$7,600!!! I was looking for another airline to become "loyal" too (unhappy with American Airlines). To file a complaint on Delta requires lengthy data entry just to get to comment page. Corrupt: I will never fly DELTA again in my life...

First time flying Delta Air Lines and it will definitely be my last. I always fly JetBlue and sticking to them. Got to the airport at 5 pm because my flight was at 7:20 pm. Was on the plane 3 hours. I understand there was something wrong with the aircraft but that does NOT give Delta the right to starve the customer. Delta you should be ashamed of yourself. Not only that we didn't get food why promise and not go true with the promise. Anyways I'll never ever fly Delta again. I know Delta doesn't care. They get a lot of business so losing me as a customer they don't care. They only care about money. Shame on you Delta.

On return flight from Atlanta, the Delta app informed me my bag was loaded onto aircraft. When I landed at my destination, the bag did not come off the conveyor belt. Checking the app again, I saw where it was taken off the plane just before departure. It was expedited to next flight. I chose to wait but the same scenario played out twice more. My bag arrived after midnight 3 flights later. I think Delta should prioritize expedited luggage and, if need be for weight issues, remove bags from persons on that flight. Let the domino-effect play out but don't delay customers for more than one flight. It is evident whose bags were pulled by additional bag tags. Mine had four encircled on the handle upon landing. I understand the weight and balance issues but there are better ways to circumvent this extended inconvenience to the customer. I am a silver medallion customer.

I just tried calling Delta's SkyMiles and Reservation numbers and was told wait times or call back would be in excess of one to two hours. This is horrendous customer service. I called another carrier, asked my question and made my reservation. Delta you lost a customer today!

My wife and I had planned a trip to England from SLC. We arrived at the airport 90 minutes before the May 10 scheduled departure of the 8:15 pm non-stop. I checked our baggage while my wife parked the car. When she came back to the terminal for check in she could not locate her passport. At this point we were at 45 minutes before departure. She then recalled that her passport had fallen between the seats of the car but in her distracted hurry she did not retrieve it,
I ran out to long term parking, a distance of 1 mile each way, found the passport, and ran back to the terminal. We were now 25 minutes before departure and were refused her check-in. This was despite having bags checked already and my own check-in complete.
At the time we were the only passengers at the Delta counter and three agents were present. In spite of our pleading and explanation of train and hotel reservations in England, we were advised there was no recourse but to re-book ($300) for the following day and pay an additional 60000 Skymiles. I appreciate the need for the airline to maintain order and consistency. But there was adequate time in the empty terminal to make our flight. The agent was nothing short of indifferent and unhelpful.

I had confirmed reservation from Philadelphia to Paris, and Paris to Bombay. We are suppose to vacation and stopover at Paris for 3 nights. My whole family (with 2 kids) arrived airport at 3 pm. The Flight departure was at 6:02 pm. The booking agent was able to issue the boarding passes to 3 of us (Me, my wife and elder daughter), but for my 10 yrs old second daughter, they weren't able to issue as her passport is going to expire on Sep-07-2017. I tried to explain them that US travel depart only needs 60 days of passport validity from the date of travel and its beyond 60-days. But the booking agent, named Mike didn't listened to us. He called some random number and explained the France laws require a person to have full 90 days of passport validity. He referred me to speak to Delta supervisor named Francis, who also didn't check anything but only believed the words of Mike.
They requested our baggage to be returned as it was already loaded into to plane. At that moment I called my travel agent and he conferenced me with Delta customer service. Thanks to Mr. ** from Delta Customer Service who explained me the laws that in case of child, the France laws go by the parent passports, so we should be allowed to board. It was around 4:55 pm the time, I rushed back to Mr. Francis (supervisor on duty) and made him to speak to Mr. **. Once Mr. ** showed Mr. Francis the website and convince him that we should be allowed to board the flight. Mr. Francis made the excuse that now it's too late.
At very that moment there was another lady who was actually late and pleading (crying) to allow her to board the flight. Mr. Francis allowed her, while I was standing right there. After her I told Francis, that I should also be allowed to board the flight, as I was originally on the checking counter well in advance but delayed by the lack of knowledge of Delta staff, he didn't budge. He didn't let us board the flight and it was 5:10 pm. Out of 4 checked in bags, 2 were still in the plane. He requested to get those bags back. As an apologetic gesture, Mr. ** issued us the Taxi vouchers from airport to home and also booked our flight for the next day (June-16). I went back to booking counter get my voucher printed, and the Delta staff was still insensitive, rude, and paid no attention to me. They had no remorse whatsoever that because of them I missed the flight. I finally got my voucher printed and came home.
My stay at Paris was for 3 nights. Now it's reduced to 2 nights. (Courtesy of ignorance of Delta ground staff). I had booking for Eiffel tower tour evening booking for Jun-16. That's gone as it can't be changed at such a short notice now. My hotel stay in Paris was for 3 nights. It's reduced to 2 night. Now I am not sure if this whole situation was unavoidable or was it intentional. Did Mr. Francis make up this whole story and sold our tickets to some else as the flight was overbooked?
Probably I will never be able get to the bottom of this truth. But one thing is for sure; our ordeal with Delta Air Lines started even before we started our journey. Looking forward to hearing back from Delta Air Lines... A very unhappy customer.

How should I begin to explain my disdain for Delta? My flight from MSP to Florida was delayed by one hour and thirty minutes. The explanation given was mechanical problems? Finally we boarded a plane only to be told again that there is another delay due to mechanical problems? We sat on the tarmac for this amount of time. Nothing offered to drink and we could not even use the bathroom as the plane had already pulled away from the gate for our safety? After waiting for almost 2 hours (nothing offered to eat or drink at this point) we were finally off to Florida. I arrived in Florida and to my disdain my suitcase was damaged, my clothes and other belongings spilled out and it was placed on the turn belt!!!! I proceeded to get my damaged suitcase and noticed that some of my clothes were damaged and there were several items missing.
I went over to customer service and the agent there was appalled that my damaged suitcase was left on the turn belt. He was the only one out of all of Delta's staff so far at this point that seemed genuinely sorry regarding my experience thus far. He replaced my suitcase and apologized for the inconvenience. I was charged by Delta $100.00 fro being overweight by 5 pounds. I gladly paid the fee without any hesitation. But to claim to be an airline that cares about their customers, I can say for a fact as proven by my experience, is a blatant lie. I am a young customer and my opinion might not matter, but how many hundreds or thousands of passengers does this happen to on a daily basis? No compensation from Delta at all!!! We are charged for seats, meals, baggage, overweight, etc. Yet when there is a legitimate concern who do we charge? It is appalling to me at this young age to experience this type of unsatisfactory customer service.

Date of travel 08/13/2015 for a family funeral. My current case # is **. I made several calls to customer care supervisor Lisa. She informed me that a check for $350.00 was mailed on 12/26/2016. I informed Roselyn that I never received it. Lisa left me a message on 04/13/2017 that the check was returned. Also, that she would be off from work until 04/18/2017. She requested my mailing address which was provided. **. Her telephone # was left by her. Which is 1 800 618 9615 ex **. Each time I called, the telephone would ring but not able to leave a message. My last communication by letter was on 05/10/2017 at 17:21 pm.

A few days ago I went to Delta's website and upgraded our seats to Miami from coach to comfort seating. Not a problem the process went easy. But when I hit submit payment a error came back and said something went wrong, please try again. So stupid me I did and that transaction went thru fine. But when I looked at my bank account there was two (2) charges on my bank account for $246.26 each which was the total for a 2 person upgrade. But when I called my bank this was submitted from Delta.
So I called Delta and they only saw one transaction on their end and will NOT HELP figure out what happened!!! So now I am hoping that the extra $246.26 drops off tomorrow. But now for four (4) days that money has been tied up and not available to us? WHY???? So now fast forward to today we decided to upgrade our returning flight, but proceeded with caution. After upgrading our return flight and hitting submit ONCE I got that same message back that said there was a error, but I did NOT resubmit the payment this time. But I called and took about 1 hour 10 min until I was able to get to a supervisor and all I got was there is no transaction showing you upgraded but in my bank account it DOES show that I was charged only once $363.00 (which is fine) but on their end I was not charged anything!
WHAT ARE YOU KIDDING ME??? I was charged and they cant see it. So now what I have to hit re-submit again and be charged twice and hope one falls off??? I think NOT! I have looked and this has at least been the SAME problem for customers since 2014 if not longer. WHY Delta cant you fix a simple problem and provide a great customer service, and not tie up peoples hard earned money for a week or so at a time for a double charge. I have the print out showing this if you want to see it Delta? Anyone else has this happened to??? PLEASE let me know.

On Sunday April 1 while traveling on Delta 2141 Norfolk VA, to Atlanta GA I left my laptop under the seat. I was on my connecting flight to Los Angeles less than 3 hours later when I realized. I told the flight assistant who told me to put in a lost and found report which I did there. He told me he had lost his wallet and it was returned to him in a couple of days!!! I received a automated message that my report had been received, two days later I followed this up with at email, no response. I continued to direct message to which I received bland replies. I was given a number to call Atlanta lost and found. The line does not take messages or answer calls!!! I was told my request was sent to leaders in Atlanta. 3 weeks later I got an automated message to say my item was not found and the report was closed.
The laptop contains nearly 5 years of doctoral research, papers and of course personal information which as a new scholar I need for my future work. I am so mad at myself for leaving the laptop but really angry with Delta for not taking this seriously which is shown in the handling of this whole thing. What I want is for someone personally look into my case and return my laptop. The laptop was large and over five years old. I can't believe someone would steal it. Unless the cleaners took it - who were on the plane while I was leaving!!!

Whenever I flew I made a point to fly Delta. Despite their egregious habit of nickel and diming anyone not in 1st class. I usually made a point to get upgrade to make the flight at least decent. All the first class seats were sold out so I had to settle for Comfort + which was anything but. False advertisement said complimentary drinks and premium snacks. It ended up being one lousy drink and the same snack served in main cabin by a rude flight attendant who acted like serving us was more a chore. Then to pay for my luggage for the geniuses to put it on the wrong flight. As a result, I was stuck at La Guardia till four in the morning as I had to wait for the flight that they put my luggage on to come back as it had all my conference materials.
For my troubles, all I got a lousy useless food voucher thus losing a day in my conference and losing money as my business depends conference appearances. The refund of my luggage charge and paltry amount of Skymiles credited to my account hardly made up for the loss I took because of them. I've called and keep getting promised follow up and to this date have received no response. I called to follow up and found my case to be closed as "resolved" which it was not. And I have yet to hear back from Baggage Services regarding my case with them misplacing my luggage.

My husband and I planned a special 30th vacation and decided to splurge and fly home First Class on Delta. Our original flights home were canceled and we were given a few other options. We got 2 First Class seats on the first leg, but not together. There was a family of 5 that were all separate from each other too. Is it that hard to sit people together??? I asked the stubby little man seated next to me if he would switch with my husband and he refused. So even though the flight attendants and service was good, I had to sit by a man that smelled like a hooker and drank like a fish. HAPPY ANNIVERSARY TO ME! The second leg was also supposedly First Class, but again we couldn't sit together, and there was no meal offered, only snacks and drinks. Not impressed. I'll avoid Delta at all costs in the future.

We booked a flight for my 20-year old daughter to Italy, from Phoenix. It was her first time travelling alone. First, Delta somehow cancelled one leg of her journey on their own, while they were modifying tickets for other passengers travelling initially, with her. We found out a day earlier when we were trying to check in. It took me 2 hours trying to fix that issue that was purely committed by Delta in error. The wait time for every customer service call was 1.5 HOURS! Unbelievable, never had to wait that much for a customer service personnel to even attend to a call. Then, when we reached at 4 am the next day for her flight, we found out they had cancelled her flight again and she was put on a flight with 2 layovers instead of one stop that I had originally booked my ticket for.
For all these inconveniences, the lady at the Phoenix counter was grossly rude. When I requested that she give us another option with one stop only as I was not comfortable with my daughter changing planes so many times as she was travelling alone, she had the gall to tell me that she was only going to talk to the passenger and not to her parent and tried to bully my 20-year old daughter into accepting the change as such.This was totally unacceptable attitude because all five tickets for Delta had been purchased by me, on my credit card. I can understand this logic if a parent is making a change in the absence of the passenger but being that my daughter was present with me and authorizing me to work out the flight details with the airline agent- her statement was extremely out of line. I questioned the relevance of her statement, at which point we were finally given the option of getting a direct flight to Italy, the next morning.
My question is this: Why do these airlines act like they are doing the passengers a favor by putting them on any flight they want to when the whole inconvenience was generated by THEIR last minute cancellations and THEIR overbooking? We pay what they ask for, we make plans according to our flight times, we arrange drop offs and pick ups for our families, we plan vacation times according to our flight times- then why are we consumers subjected to this constant nonsense from the airlines. We pay upfront for the tickets and as consumers have a right to at least be offered a couple of options for other flights when the delay is because of the airline's overbooking or cancellations.
Delta has extremely poor customer service- they must be under staffed as no telephone call is attended before a holding time of 1 hour 20 mins, etc. I used Delta for the first time- I am thoroughly disgusted by their customer service. They need to give major training to their representatives- making unjustified aggressive statements to already irate passengers in long lines, will only escalate the situation. Have traveled in British Airways before and they have a great customer service- phones are attended in a very reasonable short time. Have vowed never to travel with Delta ever again. We had non refundable bookings at the hotels and due to their cancellations, lost all money for one night of booking. I think the airlines should be reimbursing customers for the charges directly incurred as a result of their last minute cancellations. Only if these airlines incur costs like these, will they become more responsible towards the customers.

Flew Delta out of D.C. for Salt Lake City May 14. Delayed over 1 hour waiting for catering. By the way, a stewardess admitted that this is happening again and again. 70 of us missed our connecting flights out of Salt Lake. This was a Sunday evening and all of the connectors were the last flights out. We missed our flights by a matter of minutes and the other Delta pilots refused to wait!! Put us up in Salt Lake for the night but nothing else. Delta even directed me to the WRONG GATE the next morning. Goodbye Delta.

I had to fly United Airlines this week and I had a bad experience both flights. I want to write to thank Delta for making all efforts to greet and speak to all of your passengers. Your customer service is top notch. Delta is dependable and in time. I will recommend Delta to all my family and friends.

Erika ArmstrongAirlines Contributing Editor
From the front desk of a busy FBO to the captain's seat of a commercial airliner, Erika Armstrong has experienced everything aviation has to offer. She is the author of A CHICK IN THE COCKPIT and her aviation articles can be found at Consumer Affairs, Plane & Pilot, Flying.com, Disciples of Flight, NYC Aviation, Contrails, Mentor, General Aviation News and Business Insider. More about Erika→

Originally founded as a crop-dusting company in 1924, Delta is now one of the largest airlines in the world. Each year, more than 160 million travelers fly Delta.
Business service: In addition to offering business-class seating, Delta also has a Corporate Travel Management division designed for the business customer.
Chef-curated menus: For a small additional fee, Delta passengers can enjoy a full meal.
Worldwide destinations: Delta offers flights to more than 325 destinations in 60 countries across six continents.
Trip protection: Add trip protection to your flight so that any cancellations or problems allow you to get reimbursed for the cost of the trip.
Vacation price pledge: Participating travelers can get a refund for the price difference if the same vacation package is available for less, plus additional credit toward future Delta vacations.
Best for Vacationers, business travelers and holiday travelers who enjoy top quality service.
Delta Air Lines Company Profile
Company Name:

Delta Air Lines

Year Founded:

1924

Address:

1030 Delta Blvd.

City:

Atlanta

State/Province:

GA

Postal Code:

30354-1989

Country:

United States

Website:

http://www.delta.com/