Teen Drivers and Texting While Driving
The problem is more widespread in states that allow learner's permits at a younger age
08/20/2018
|
ConsumerAffairs

By Sarah D. Young
Sarah D. Young has been a columnist for a blog ... Read Full Bio→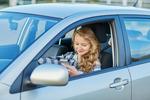 A new study led by the Center for Injury Research and Policy at Nationwide Children's Hospital finds that nearly two in five teen drivers (38 percent) text while driving.
Of the 35 states assessed in the study, South Dakota had the highest rate of teen texting and driving, with 64 percent of high school students admitting that they had engaged in the risky driving behavior at least once in the month prior to the survey.
At 58 percent, North Dakota had the second-highest ...
More
Even touch screen and voice controls aren't helping that much
10/10/2017
|
ConsumerAffairs

By Mark Huffman
Mark Huffman has been a consumer news reporter for ConsumerAffairs ... Read Full Bio→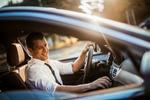 The AAA Foundation for Traffic Safety has presented new research that shows new infotainment systems found in late model cars and trucks, even those with voice controls, continue to pose dangerous distractions for drivers.
These infotainment systems, which play music from multiple sources and display maps outlining routes, often come with higher levels of sophistication and more features. According to AAA, that's not a good thing.
The researchers say they found drivers wh...
More
Sort By