Teen Drivers and Texting While Driving
Researchers suggest that states with stricter laws have lower fatality rates
12/07/2018
|
ConsumerAffairs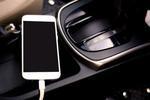 Though cell phones have come to permeate essentially every area of our lives, the use of these devices while driving has become particularly problematic. Amidst several campaigns urging consumers not to text or call while driving, the issue continues to lead to fatal car accidents.
However, a new study conducted by researchers from Florida Atlantic University found that motorcyclist fatalities have been on the decline in states that have instituted strict bans on using c...
More
The problem is more widespread in states that allow learner's permits at a younger age
08/20/2018
|
ConsumerAffairs

By Sarah D. Young
Sarah D. Young has been a columnist for a blog ... Read Full Bio→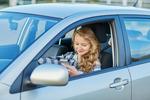 A new study led by the Center for Injury Research and Policy at Nationwide Children's Hospital finds that nearly two in five teen drivers (38 percent) text while driving.
Of the 35 states assessed in the study, South Dakota had the highest rate of teen texting and driving, with 64 percent of high school students admitting that they had engaged in the risky driving behavior at least once in the month prior to the survey.
At 58 percent, North Dakota had the second-highest ...
More
Sort By