Teen Drivers and Texting While Driving
It may not occupy your hand, but it occupies your mind
07/05/2016
|
ConsumerAffairs

By Mark Huffman
Mark Huffman has been a consumer news reporter for ConsumerAffairs ... Read Full Bio→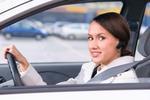 Car companies make a big deal about their Bluetooth-enabled sound systems that allow you to make and receive mobile telephone calls without ever touching your phone.
But there have been several studies suggesting this is still an unsafe distraction. Now, there's one more study.
Psychologists are the University of Sussex say the problem with a cell phone has never been that it occupies one hand that ordinarily on the steering wheel. Rather, they say the phone conversation ...
More
Despite awareness campaigns, drivers still texting behind the wheel
05/20/2016
|
ConsumerAffairs

By Mark Huffman
Mark Huffman has been a consumer news reporter for ConsumerAffairs ... Read Full Bio→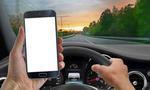 All the public service announcements, all the lectures, and all the traffic tickets don't seem to have made a dent in texting-while-driving cases. At least, not yet.
The National Highway Traffic Safety Administration (NHTSA) reports that more than 3,100 people died in traffic accidents in 2014 as the result of distracted driving, and Beverly Shirk, pediatric trauma coordinator at Penn State Children's Hospital, says texting behind the wheel was undoubtedly a factor in mo...
More
Sort By