Best Tech Support Services


Written by
Tech support companies help businesses and individuals keep their operations running smoothly. Read our guide to research the best tech support company for you. We explain what to look for if you need support for computers, tablets, phones and more. Many people use online tech support to solve problems involving virus removal and data recovery or to receive support by email, live chat or phone.
Why trust ConsumerAffairs?
Our recommendations are based on what reviewers say.
4,349,265 reviews on ConsumerAffairs are verified.
We require contact information to ensure our reviewers are real.
We use intelligent software that helps us maintain the integrity of reviews.
Our moderators read all reviews to verify quality and helpfulness.
Compare Top Tech Support Company Reviews

Read 1,590 Reviews

Tech to Us offers a password manager and antivirus protection with its Diamond support plan. It includes unlimited US-based technology support for a flat fee. Home support plans are backed by a 100% money-back guarantee.

Get Pricing

Call Center Open

(860) 616-1109

Read 467 Reviews

Removes and repairs software and files to increase computer speed and privacy in minutes. Works with Windows and Macs. Free diagnosis. 24/7 live tech support. 30-day money-back guarantee.

Get Started

Read 19 Reviews

24/7 Techies offer round-the-clock support and free diagnoses of tech issues. They are a Microsoft Certified Gold partner, and their support agents are required to obtain Microsoft Certified System Administrator certification.

Chat with a ConsumerAffairs decision guide

Live agent

Read 594 Reviews

Tech Support Expert is a leading tech corporation in providing expert technical support services. Our highly trained experts at Tech Support Expert are able to offer our customers top-notch service & quick solutions at low cost.

Chat with a ConsumerAffairs decision guide

Live agent

Read 63 Reviews

GuruAid offers hardware and software products in an easy-to-find, simple format. Throughout the process, GuruAid techs help users pick out the right products for their computers and install them for optimum performance.

Chat with a ConsumerAffairs decision guide

Live agent

Read 1,620 Reviews

Geek Squad technicians may be accessed 24/7/365 online or via their toll-free number. They offer service plans that cover computing, home theater, digital imaging, mobile phone, car electronics and major appliances.

Chat with a ConsumerAffairs decision guide

Live agent

Read 597 Reviews

iYogi offers free 30-minute tech support consultations, and their support is available on a 24/7 basis, 365 days a year. Leveraging its Digital Service Cloud platform, iYogi delivers support to millions of customers globally.

Chat with a ConsumerAffairs decision guide

Live agent

Read 524 Reviews

Founded in 2004, Bask Technologies offers more than just tech support, they offer people support. They have a five-day, 100% satisfaction guarantee, and combine secure remote technology support with proactive maintenance.

Chat with a ConsumerAffairs decision guide

Live agent

Read 346 Reviews

My Computer Works is a U.S. based company that provides awesome computer support for home and business. We've been helping people with their computers since 2005. Give us a call and see if one of our friendly technicians can help!

Chat with a ConsumerAffairs decision guide

Live agent
Read 17 Reviews

Total Tech Care 360 provides technical support to keep your computer running like it's supposed to. The company offers three memberships plans, ranging from $19.99 to $49.99 per month. Choose the plan that suits your needs.

Chat with a ConsumerAffairs decision guide

Live agent
What to consider when choosing a tech support company
Pricing
Different tech support service companies have different pricing models based on what they offer. Look for a service with a pricing model that makes sense for your budget, whether the service uses a monthly payment or a pay-as-you-go model.
One-time fixes: Some services will charge on a pay-as-you-need basis. This means that you can resolve issues in a one-off manner. This can be a great feature for if you're an individual or small business that doesn't need heavy support.
Monthly subscriptions: If you choose a monthly subscription plan, you pay a monthly fee for an agreed-upon amount of support. This can be more cost effective for companies that require regular routine maintenance and support.
Annual subscription: With an annual subscription, consumers usually pay less over the course of a year than they would pay on a month-to-month basis, but it does require putting more money down up front.
Setup fee: Many companies ask for a one-time fee to set up the account. This can vary greatly depending on the size of the network and the number of people involved.
Experience
It's best to work with a tech support service that has a solid track record and an established history. Consider the background and expertise of each firm, and choose one that best fits your needs.
Previous clients: Take a look at some of the company's previous clients to see if they have been happy with the services. Good services should be happy to offer client references, reviews and case studies that give potential customers a sense of their success rates.
Industry expertise: Different services have experts with experience in specific industries. Find out if a particular tech service has worked in your industry or an industry with similar needs.
Reputation: The best tech support services have a good reputation for providing solid, reliable support.
Devices
Which devices do the service support? Make a list of all devices for which you need support and potential devices you may need help with in the future. Make sure that the tech support service can offer help for every device on your list.
PCs: Most individuals and businesses need occasional support for desktop and laptop PCs.
Printers and scanners: Printers and scanners can sometimes go on the fritz or have inexplicable trouble communicating with the server. It's important to look for a tech support service that can help with printers and scanners if you know you'll use these devices frequently.
Routers: For freelancers and businesses, issues with a router can mean losing a lot of business until the situation is resolved. Although many tech support services work with routers, some don't, and it's important to ask if the service can support your router.
Mobile devices: More and more, individuals are turning to mobile devices to perform tasks and conduct business. However, mobile devices aren't always covered by tech support services. Make sure that mobile devices are part of the coverage if you rely on them.
Support quality
The best services help customers resolve issues as quickly as possible. The quality of support is one of the most important features of a tech support service.
Free trial: Some companies offer a free or reduced cost trial period that gives you time to decide if you like a product before signing a contract.
Microsoft or Apple certified: The best tech support services are certified by Microsoft or Apple, or both if you plan to have them work on products from both companies. This means that technicians have the proper training and know how to properly fix these products.
Security: Any tech support service should ensure that they are working on an encrypted connection. Otherwise, anyone accessing your servers remotely could access valuable information.
Tech services
In addition to support services and devices, it's also important to consider what type of tech services the company offers. Individual and business needs can vary greatly when it comes to tech services, so it's important to be clear on what exactly you need before choosing a service provider.
Diagnostics: Diagnostics support includes periodic checks on hardware and software to spot potential failures, conflicts and software-related issues. It's an important part of ensuring that a computer or computer network can run without issues.
Virus and malware help: When computers are infected with viruses or malware, tech support services remove them and restore the computer.
Data recovery: If a computer or computer network has been compromised, sometimes data is lost. Tech support services can help with data recovery to ensure that you don't lose valuable information.
Customization: The more customizable a service is, the more likely you'll find a plan that's exactly right for you and doesn't require you to pay for unnecessary services.
Customized support
Some people need constant help and immediate support, while smaller businesses or individuals only need occasional help. A tech support service should have pricing models that meet a company's needs.
Self-help tools: Some tech support services offer valuable self-help tools that can help you take care of small problems easily.
As-needed service: Some companies need constant on-site maintenance while others only need a quick job performed now and then. Look for a company that offers a custom structure that fits your specific needs.
Direct access: Some tech services offer direct access to the specialists and services that an individual or business needs based on their account profile. This can save time in waiting to reach a service representative or having to be redirected to a different department.
Types of tech support companies
Retail shop for computer novices
Computer owners can bring their devices to retail shops and receive help from tech experts. Shops are a great support option for people who have infrequent computer issues.
On-site small business support
These services provide on-site support for small businesses that don't employ a full-time tech support team.
Remote business support
These services are meant for businesses that need 24/7 support. Their techs can access computers remotely and also offer help and support via chat, email and phone.
Comprehensive support
These services offer both on-site and remote tech support. This ensures that the service can help consumers with any problems they encounter, whether remotely or with an on-site visit.
Tech support FAQ
What is computer technical support?

Computer technical support helps users with their computers, tablets, cell phones and other electronic devices by providing:

Diagnostic services
Troubleshooting
Maintenance
Repairs

Users can receive computer technical support in person, by phone or online.
What is Level 1 tech support?

Level 1 tech support is first-level customer assistance for handling basic issues. Level 1 tech support includes:

Gathering customer information
Determining the customer's issue and what the customer is trying to accomplish
Going over possible solutions to the customer's problem
Resolving the problem and ensuring customer satisfaction
How much does remote IT support cost?

Remote IT support costs depend on several factors, including:

Whether you have a warranty or service plan
The type of service being provided

Companies that offer remote IT support may charge by the hour or a flat rate. It generally costs less than on-site technical support.
How much does it cost to fix a computer?

Most fixes cost between $100 and $250. Repair prices vary depending on what service or repair you need. Keep in mind that some companies charge by the hour while others offer flat rates. Expect to spend $50 to $75 per hour of labor, plus the cost of any parts.
What are remote support tools?

Remote support tools allow an IT technician to connect to a device via the internet and assist an end user remotely. Remote support tools include desktop sharing, file transfer and file synchronization.
What is the difference between technical support and customer service?

Technical support and customer service are two different things:

Technical support focuses on resolving a technical problem with a product.
Customer service focuses on the experience of the customer before, during and after the purchase of a product or service.
Thanks for subscribing.
You have successfully subscribed to our newsletter! Enjoy reading our tips and recommendations.
Tech support service reviews

Tech to Us offers support for both homes and businesses, with services ranging from computer tune-ups to business data backup, and everything in between. Tech to Us is a US based company, offering remote support directly from Hartford, CT. All home support plans include support for unlimited devices and unlimited PC tune-ups. Businesses and organizations can customize a plan based on their specific needs, so you can get all the technical support your business needs.
Flat rate pricing: All home and business service packages are charged at a flat rate, so you won't be surprised by a hidden fee or add-on when you get your bill. Homeowners can choose to pay monthly or annually, and businesses can work with Tech to Us directly to set up a preferred service plan.
Fast business response time: Tech to Us understands that tech problems slow businesses down, which is why they guarantee a maximum one-hour response time for all businesses with a service plan. Home customers can enjoy immediate access to a service tech through phone or chat.
Unlimited devices: All home service plans include support for unlimited devices as well as unlimited PC tune-ups. Simply pay one fee for unlimited access to all the tech support you and your household need.
Affordable anti-virus and anti-spyware software: Homes and businesses can protect their tech systems with affordable and efficient anti-virus and anti-spyware software available from Tech to Us. Buy the bundle to save money and protect your system without slowing it down.
7-day support: Tech to Us understands that your tech problems don't magically go away on weekends, which is why they offer to support seven days a week for both homes and businesses.
Read 1590 Reviews

My Computer Works, Inc. was established in 2005 and is headquartered in Scottsdale, Ariz. They offer remote technical support for all types of devices to individuals and businesses.
Read more about My Computer Works

TechSupportExpert provides remote computer assistance IT support for residential customers and small business owners. The company offers service for Microsoft and Apple software as well as hardware support for Macs, PCs, printers and routers. TechSupportExpert has been in business since 2000 and is part of E4site Inc.
Read more about Tech Support Expert

MyCleanPC is a downloadable tool that will find and repair or remove adware, file errors, registry errors and temporary files on your computer that might cause it to be slow. It works on systems running Microsoft Windows Vista SP2, Windows 7, Windows 8 or Windows 10. MyCleanPC is a part of USTechSupport, which makes software products to help consumers with their computers.
Free diagnosis: MyCleanPC will diagnose the problems with your computer for free. If the software finds problems it can fix, you can then decide whether you want to spend the money to have it automatically repair the problems and optimize your system.
Instant repair: You download the software from the company's website, so you don't have to wait on the product to ship to you. This means you can have your computer diagnosed and repaired as soon as you decide you want to do so.
Money-back guarantee: MyCleanPC has a 30-day money-back guarantee. The company will refund your money if you're not satisfied with the service it provides.
Privacy tools: MyCleanPC will clear your internet browsing history, empty your cache and remove cookies from your computer. This helps prevent companies from tracking your online behavior and helps protect your privacy.
Settings and options: The tools and scanners from MyCleanPC have settings that you can change. You decide which programs and systems are scanned, so you're in control of what is removed or blocked from your computer.
Read 467 Reviews

Bask has offered tech support for over 10 years and focuses on remote support. They also offer on-site support, which is slightly more expensive.
Read more about Bask

Run by Best Buy and well-known by consumers everywhere, Geek Squad is one of the most popular computer help services available.
Read more about Geek Squad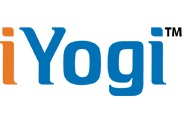 iYogi provides tech support to customers and small businesses. It is available in the U.S., UK, Canada, Australia, UAE, India and Singapore.
Read more about iYogi

FixNow is an independent provider of remote tech support for third party products and services.
Pricing: FixNow offers reasonably priced services for unlimited access to a host of experts.
24/7 hotline: The company offers a 24/7 Tech support number for individuals that need frequent help.
Flexible plans: FixNow has a number of different plans that are catered toward a variety of consumers.
Unreliable services: FixNow doesn't have a reputation for providing reliable and trustworthy service to consumers.
Security: The company does not provide reputable, secure services for their clients.
Focused on small clients: They do not have the functionality to support larger businesses and networks.

24/7 Techies is a cheap company of Microsoft-certified techies that offers unlimited tech support and a 30-day money back guarantee.
Read more about 24/7 Techies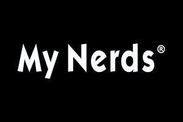 My Nerds is an independent company that offers remote technical support for software, hardware and peripherals. They specialize in network-enhanced remote desktop support.
24/7 support: Because the company specializes in remote support, My nerds technicians are available 24/7 to handle issues and problems.
Experienced at virus repair: My Nerds is very adept at virus repair and can fix many viruses remotely for a flat fee.
Client success rate: They have been able to resolve many client issues with malware and viruses in the past.
Not certified: Their experts are not certified with any particular hardware or software companies.
Customer service: Service is remote only.
Fees: Their flat fees sometimes charge more than the service would cost a la carte.

GuruAid provides tech support for third party brands and specializes in remote support.
Read more about GuruAid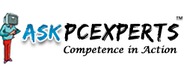 AskPCExperts has been in business for over a decade. They provide PC support solutions remotely.
Can provide support for a wide range of issues: The service can help with malware removal, system optimization, software installation and peripheral set up among other services.
Long history: This service has been operating for over a decade and employs very experienced technicians.
Flexible plans: The company offers a wide range of plans and a la carte services.
Employees: All remote tech support is based in India so it can be difficult to get in touch and communicate with technicians if consumers are based in the U.S.
Customer service: Phone calls can be difficult at times when trying to contact technicians or service reps.
Pricing: Customers find that their services aren't always fairly priced.

Colocation America provides tech support and IT services throughout America. It was founded in Los Angeles in 2000 and now serves all 50 states.
Offers servers in several locations: Files can be stored on servers throughout the United States, allowing for service in all 50 states.
Offers IP, hosting and server solutions: Regardless of IT needs, Colocation America provides service for homes and businesses.
Server leasing available: Users can lease a customized server, built to their specifications, to ensure their data storage needs are met.
Server management available: Users who don't have the time or inclination to manage their server themselves can get a fully managed solution.
Lower costs: Users can get fast upload times and other benefits for a lower price than other colocation services.

ComputerSupport.com offers managed IT services through its team of highly trained and certified engineers and technical consultants. The company has earned multiple accolades, including the Boston Business Journal Pacesetter Award, the U.S. Chamber of Commerce Blue Ribbon Small Business Award, the Skyhigh Enterprise-Ready seal and the 2015 Cloudys: Cloud Channel Innovation Award. It has also featured on CRN's Next-Gen250 and MSPmentor's Top 500 and Top 250 Executives lists.
Cloud enablement: ComputerSupport.com works in partnership with Microsoft Azure and Amazon Web Services to enable businesses to move their workloads to the public cloud.
Industry expertise: The company serves a variety of industries, including legal, financial, manufacturing, technology, insurance and non-profit.
Vulnerability management: ComputerSupport.com offers enterprise-ready solutions designed to identify vulnerabilities and prevent compliance issues and breaches.
Nationwide support: The company provides 24/7 professional remote and on-site IT support to businesses throughout the United States.
Certifications: ComputerSupport.com is a Microsoft Cloud Accelerate Partner, and its engineers and technical consultants hold certifications from industry leaders such as Microsoft, HP, Citrix, Cisco, VMWare and Amazon Web Services.
Compare Top Tech Support Company Reviews

Read Author Review

AskPCExperts are leaders in the field of tech support, and are available 24/7/365. They will tackle any tech issue, including PC optimization, diagnostics and repairs, device setup and installation, and virus removal.


Chat with a ConsumerAffairs decision guide

Live agent
Read Author Review

Established in 2000, Colocation America offers a range of services, including colocation space, dedicated servers and 24-hour tech support. They also have a 100% uptime guarantee and 22 data centers across the United States.


Chat with a ConsumerAffairs decision guide

Live agent
Read Author Review

Founded in 2006, ComputerSupport.com provides remote and on-site managed IT and cloud consulting services to businesses across the U.S. The company offers a 99.9+ percent network uptime guarantee.

Chat with a ConsumerAffairs decision guide

Live agent
Read Author Review

Founded in 2000, FixNow.us has 24-hour tech support via their website or toll-free number. You can use their Free Issue Diagnosis to talk with a representative, and their annual plans cover 24/7 remote technical support and more.


Chat with a ConsumerAffairs decision guide

Live agent
Read Author Review

My Nerds offers premium 24/7 tech support, online or via a toll-free number. "Nerds" is an acronym for Network Enhanced Remote Desktop Support and they only use certified A+ remote support technicians, all located in the U.S.

Chat with a ConsumerAffairs decision guide

Live agent
Disclaimer
Information in this guide is general in nature and is intended for informational purposes only; it is not legal, health, investment or tax advice. ConsumerAffairs.com makes no representation as to the accuracy of the information provided and assumes no liability for any damages or loss arising from its use.
Comparing
×
You're signed up
We'll start sending you the news you need delivered straight to you. We value your privacy. Unsubscribe easily.