Consumer Complaints and Reviews

I have a 4 year old All-in-One Samsung 700. It sustained a move and wound up being nothing more than a really good monitor. That is, until I brought to Geek Squad in Gilbert, AZ. I dropped off, showing tech how to power on and toggle different source input. I purchased a new hard drive and the $149 repair service. Within a few hours of dropping off, the tech called and said they cannot move forward with swapping out hard drive because motherboard is bad. So I said fine, I will continue to use as a monitor. I picked up next day and took home.
I had been using as a secondary monitor for my laptop as the monitor was considerably bigger and made long work periods more tolerable. I did this through the HDMI in port, which functioned perfectly well, as did the monitor, when I dropped it off. At home, the monitor showed power coming in but no longer recognized my external device through the HDMI in port. Now the monitor does not work. I called the squad and they said that it was likely because they hadn't seated the memory properly and to bring it back in. Which I did the very next day.
Showing up to Geek Squad counter, I was greeted by the same person from whom I picked up the monitor the day prior. I explained the circumstances and she brought it in back to have a member investigate. Thirty minutes later, a young man came out and explained that the monitor no longer works... yes, no kidding! He went on to explain his work and how he reached his conclusion, never acknowledging that the monitor functioned perfectly before bringing it in for service.
Needless to say, I broached the reality and reiterated that the monitor worked when I brought it in, and all he could say is that "the computer was on its way out anyway". Not being satisfied with the lame explanation I asked to have them return the monitor to its functioning capacity demonstrated when I brought it in. The answer to that was "if we send it out to repair the monitor, they will fix the entire computer and it would cost us $1000s of dollars". The issue is now being escalated to management with the only possible recourse being a store credit towards a new system or monitor. This is not the solution I was seeking, but my options are limited since they do not have the resources on site to repair the monitor. Now I have a dead monitor and another problem/solution to run down. This was my first visit to Geek Squad, and likely my last:(

Recently my wife's computer crashed. BB technician said the hard drive crashed. I purchased a new HP with a back up hard drive. The salesperson wasn't knowledgeable about their products. Brought the computer back to the GEEK Squad and asked them to download my files from the original back up hard drive, install a existing Windows Office Suite, and install a printer driver. I was charged $180 and told that the work would be completed by 7/14. I didn't get any notifications on their status email that was sent after 5 days except that my computer had been checked in.
On 7/15 I went to pick up my computer and they said they wanted another 2 days. I agreed but informed them that 4 pm Monday was a drop dead date. I finally got an email that said my computer was ready for pickup. 7/16 Upon arrival I found that the data had in fact been downloaded but they could not show me what had been downloaded. It was useless. The Office suite had not been downloaded. I have made 7 trips to this store to be told that they were having problems and would fix it. After my 1 hour visit on Saturday the 14th and talking to 3 different technicians that my computer would be ready Monday. It would appear that the Geek Squad just downloaded a bunch of crap and said it was fixed.
This is wrong and I am surely disappointed. I still don't have a working computer with the files I need nor do I have the Office Suite that I asked for. It would appear the they found an easy solution to get rid of me. However, as I left the store I informed them that I would do everything to let the world know how bad an experience I had and would buy or recommend to someone to buy from Best Buy.

Brought a computer in for addition of SSD and installation of OS. Installed a mechanical HD, called back and said did not have proper hardware, could not install. This after multiple attempts at returning calls and being hung up on their horrendous phone system. You CANNOT get to the computer dept and was told they don't answer the phone many times. Finally just picked my computer and went elsewhere for repair. If you want poor service, indifferent service, incompetent service then use Best Buy Geek Squad.

I took my Dell Inspiron to Geek Squad because the power cord that came with it (Dell is no hero here, either) had corrupted the operating system. I asked the clerk directly if they would destroy my data and he said "no, we wouldn't do that." They then wiped the computer clean of everything and told me it was my fault. There was an option to send it to a regional center and they could restore the data for a charge estimated at between $700 and $1,500 -- more than the cost of a new computer. I will never use Geek Squad again.

Best Buy charged me for two Webroots. It said mine expired in June 2017 when actually it was November 2017. I called the Best Buy Online Service as I have a yearly contract with them. They had me wait for a Level 2 IT person. When he came online I gave him remote access to my computer just to fix my Webroot. He started clicking around so I went in another room to let him work. When I came back to my computer I saw him restarting it. When computer was restarted there was NO internet access and the Ethernet did not work.
Another geek from the Squad worked for two hours trying to fix the computer. He could not so I took it in to a physical Best Buy Geek Squad. They are still trying to fix it after eight days. They said I had to pay $100 for backup so they could wipe the computer clean and reload Windows Ten. Or they would revert to Windows Seven. I said, "No way, I use the computer for my business and need Windows Ten." My computer had zero problems until the online geek wrecked my computer. Will never allow them to have remote access to my computer again. Be careful. It is a scam to get your money!!!
How do I know I can trust these reviews about Geek Squad?
828,308 reviews on ConsumerAffairs are verified.
We require contact information to ensure our reviewers are real.
We use intelligent software that helps us maintain the integrity of reviews.
Our moderators read all reviews to verify quality and helpfulness.
For more information about reviews on ConsumerAffairs.com please visit our FAQ.

Geek Squad is owned by Best Buy. Geek Squad is a business. Businesses need money to operate, and most businesses sell legitimate products to fulfill the needs of their customers. Geek Squad sells a "protection plan" that you pay a flat rate for. Or so you think. Tonight I encountered a scam from them. I had a problem with the software side of my computer, and they tried to stop my OS from working by choosing to boot into a non-existent drive. They said that they had lost connection and that they would need to see the PC in person. This means that they would charge me even more. Thankfully, I am tech savvy and I was able to choose to boot to the OS drive. These people are scammers and should be shut down and sued for misleading and scamming customers.

I may be paranoid, but I believe Geek Squad may have infected my computer with a virus. The coincidence between their software, Webroot, expiring tonight and a message on my browser that I was infected is more than just circumstantial. So, I went to Geek Squad Chat, explained my concern and was disconnected. Back to the chat again, and again explained my concern and was then disconnected. A third time, and I decided to call them directly. Could I understand a single word the "agent" was saying? No. She talked so fast and I asked her to slow down nicely... She kept up the speed and said she wasn't talking fast. Save your money, the only thing the Geek Squad Contract got me was sales spam for Windows 365 which I don't want and the Webroot they installed which I also didn't know I bought. Honestly? I think there is something rotten in Denmark here.

My Omen Laptop had squeaky noise & stiff hinges upon flipping the screen open. Went to Geek Squad told them it's still under manufacturer's warranty & was told, "We'll take care of it for you" (I was thinking I'd save $$ on shipping & have Best Buy send it to HP). The agent at Geek Squad explained to me how the computer is going to be fixed. 7 days later I went to pick up the computer & the hinges were fine & appeared to be in good operating condition. Couple of weeks later the hinges started to squeak and the cover surrounding the screen started to "come off "??? I went to geek squad and told them what's going on & was told we'll send out again, little that I knew that Geek Squad repairs the computer & charges the manufacturer for the repairs. I thought Best Buy ships the computer that don't have the extended warranty to the manufacturers. If I knew that was the case from the beginning, I would've never went to best buy.
The repair facility of Geek Squad in Kentucky got the computer they called with a $400 quote. When I spoke to the repair facility, they've told me that they were not aware that they've repaired the computer hinges previously nor they've gotten any notes on the computer from the local Geek Squad that shipped the computer. Long story short, the issue was osculated to a higher team at Geek Squad. They finally agreed to repair it but they don't have the screen border cover. ALL THIS HAS TAKEN MORE THAN 2 WEEKS.
When calling and giving Geek Squad customer service order service # nothing comes up in their system even when giving them my phone # at times. Also no department can reach the repair facility directly as they are completely separate, & no one can give me an answer as to what are the repair status other than telling me "they're still waiting for parts". HP told me that, "This part is available in abundance as it's a brand new computer & we at HP don't know why they're telling you they're still waiting for that part." LIE AFTER LIE FROM BEST BUY/Geek Squad despite the agents from one department after another department promising to give me calls & updates in which no one calls me & follow up with me the customer after paying $1500 for the computer. HP decided they would take it up themselves and fix the laptop that Best Buy broke. HP sent me a return labeled "secure box" to my house the very next day & told me not to deal with best buy.

I purchased my computer from Best Buy with McAfee and a year later took computer in with problems to their Geek Squad. After debugging my computer they said they had a better security. They put their Webroot security on the computer. I asked if they had removed the McAfee and they said they couldn't. I then purchased their computer support for a little over $300 for three years.
Just a few months later the computer froze. I would have taken the computer to them for repair, but it was my wife who encountered the problem. She called Microsoft who referred her to My Phone Support. Of course I was upset at the $250 charge and wondered if she was scammed. This morning I researched My Phone Support to find rave reviews at 4 and 5 stars. I then researched Geek Squad finding a rating of 1 star on one site and a pros and cons on another. The pros were inexpensive. The cons were doesn't do the job right the first time. Not being able to remove McAfee caused the problem. You can't run two defense systems at once. They trip over and run into one another. They removed Webroot and McAfee and installed their system. I'll keep you updated...

I paid for the three year tech support service where Best Buy claims they will fix anything with your PC if it goes wrong. This is far from the truth. The only problem is that for the majority of problems, they will not fix them remotely. Anything other than a basic tune up and you will be bringing the computer into the store. And if you are like me, who needs his computer to work, it's too costly to be waiting multiple days for a fix that can be done by another tech support company online remotely in an hour.
They are not sympathetic at all to your problems and don't really care if you are happy with their service. They will basically assume you don't know anything about computers and tell you whatever it is they think you need to hear to get you out of their hair. Strongly advise not to purchase their support and to seek alternative tech support solutions.

We had purchased a new A/V receiver from Best Buy. As we were having difficulty connecting it ourselves to our existing TV/DVD player/turntable, we decided to enlist Geek Squad come assist. Ordered the service on-line and received an email stating to call their number to schedule an appointment. When I called, their automated answering service kept directing me to the wrong menu. I got frustrated and decided to call the Best Buy store I bought it at instead of the 1-800 number. The representative at the store said they could not access my order because I made it online and there was nothing they could do.
I called the 1-800 AGAIN and then, after several attempts, I finally got connected with a live person in their Home Theater department. I gave them my order number and address and they said they could not find my order or address as my zip code was not popping up under the city I live in. Huh? The customer service rep did not seem to know what she was doing and was having difficulty navigating her system, having to enlist another associate to try and help. They put me on hold for approximately 30 minutes while they tried to figure this out.
She then proceeds to come back on the line and I tell them I just want to cancel everything and get a refund. They tell me that I was in the wrong department and needed to forward me somewhere else. Okay, another looong wait on hold. The next rep I spoke with advised me that I needed to call the store. I told her that I already tried calling the store and they could not do anything with my order. She then said she was going to transfer me to the Home Theater department. I JUST GOT OFF THE PHONE WITH THEM!!!
I am livid at this point and on the verge of tears. I refused to be transferred again and demanded my money back. Another looong hold. After a total of 1.5 hours on the phone I finally got confirmation of a refund only after a lot of yelling. Needless to say we are returning the receiver we bought as well. I am not going to be dealing with them again. All being said, the customer service at Best Buy/Geek Squad is atrocious and inept should be avoided.

In January I purchased an ACER computer plus 3 year warranty by opening a Best Buy Visa credit card. After a couple weeks of use things started going wrong. The number pad was working only on occasion, the touch screen didn't work at all and it was shutting off all by itself. I brought it back to Best Buy/Geek Squad and they sent it for repair in Kentucky. They said 6 weeks. Meanwhile, I needed a laptop for work. So I purchased one NOT from Best Buy. Finally I got word that my Acer was deemed unrepairable and a full refund in form of a gift card was going to be issued. So, I want to pay off the credit card with the gift card. They are telling me they do not have the capability to do that. So in their greedy corporate eyes, I am supposed to pay for something I do not have. And then spend another $600 in their store.

I purchased a ram upgrade from them for an iMac. After installing and rebooting I lost access to hard drive. Called Geek Squad. Ran some diagnostics and was told to bring to local Best Buy. He said cost would be $39.95 and at most $100 to fix. Brought it to Ft. Myers store & was immediately told base price was $150. When asked of discrepancy of price, they told me it depended on area of the country. Never told that. When I told them, "Your product caused the problem," they said if I had paid them $40, they would have fixed any problem related to RAM. I said salesman never suggested or explained that. They could care less. No more purchasing from Best Buy. Dishonest sales and support practices.

They basically sell you with "just bring it in and we'll fix it or replace it". But, it's just a scam. They follow the product's company warranty. So if you happen to damage in my case the TV controller, I was advise by a Geek Squad rep to send it to the manufacturing company as I am in still within their warranty. According to the Rep "It'll be less of hassle than dealing with GEEK SQUAD." WHAT!!! After I paid HUNDREDS of dollars. After that, I noticed some of the pixels burned out and a shade of blue around the edges of the TV. I contacted Geek Squad with my concern and they sent over a tech. According to the "TECHNICIAN" he does see the dead pixel but it's below the amount of pixel damage needed to take it in for repair and the blue shade is normal. Basically "your TV is not damaged enough to be replaced, GOODBYE!" Wow amazing. These scam artist.

I bought a new LG phone at Best Buy 7 months ago and was talked into the Geek Squad protection plan. I have been paying $30 per month for the security of getting a replacement phone in case of a accident. I cracked my screen and went to Best Buy. I was told to go online. That was a dead end. I then called them and waited on hold for a half hour. I was told to send a deposit of $800 for my replacement to be sent out. Bottom line this plan is a scam. 800 for a refurbished phone. I cancelled my plan. Needless to say I am out $200 for absolutely nothing.

So unhappy with our Best Buy purchase. My husband bought a TV on 05/06/2017 with Geek Squad protection plan. Spent a total of $1094.39. TV stop working on 06//7/2017. Called Geek Squad to trouble shoot the problem and result a part went out and the next person available from Geek Squad to come out to fix it would be June 13th and the part would be mail to our apartment. We are missing the playoffs. My husband was told they didn't have any earlier dates. Next day went back to the Farmer's Branch Store Best Buy spoke with the store manager. He would not exchange the TV. It's a shame after a person spend their hard earn money this is what you get. The TV only lasted 30 days. My husband saved for 6 months for this TV. What has happened to customer service?

Every experience I've had with Geek Squad has been terrible. The two or three times that I've brought in a laptop for them to look at, they said it was "beyond repair" and tried to talk me into purchasing a new one. Maybe they get a commission or something? Regardless, although these were old laptops, I felt like they didn't even try to figure out what the problem was, and instead were just trying to sell new products. At the time, I could not afford a brand new laptop, so the fact that they were passing me off to try to purchase something was pointless. Ironically, I was able to get someone else to fix these supposedly "unfixable" laptops. I say - avoid these guys like the plague. They will likely rip you off. Go somewhere independent, or go with a recommendation from someone you know.

Took my pc in the other day. I'll start with the issue of having to schedule a drop-off apt... and also a pick up apt. You guys need to be ready at said time not keep me waiting over a half hour. Had two issues... flashing screen on a 3 year old pc purchased at Best Buy... was told it was too old for them to have the part to fix it. REALLY. Also had issues with fb was told due to their internet they were unable to address this issue... so get the pc back and it works worse than when I dropped it off. Will most def be looking for a new service provider.

I bought a Microsoft surface from Best Buy for my daughter and within a few months she complained it would not charge properly. I had the warranty (almost $18 per month) with Geek Squad. The first time I took it in they said they would have it for three hours and had it for three weeks. They did not offer a replacement during this period. They eventually had me pick it up without ANY charge cable indicating one would come by courier. Days later a broken change cable arrived. I called and they sent another charge cable, this time a no-name knock off. It worked ok for a while but then the same problems started up again.
After four months of increasing issues I took it back to Best Buy. When the person at the service counter saw the charge cable I had they said I was given a highly inferior product and "no wonder I had problems". They determined that Best Buy did not sell the correct charge cable anymore and told me I had to go buy a replacement myself from Microsoft! I was very unsatisfied with this response! Luckily Microsoft was wonderful and gave me a replacement cable. I called Geek Squad to complain, cancel my insurance, and ask for a refund back to the date they gave me the no-name charge cable. Again, they were not at all helpful. Not apologetic, and did nothing to rectify the situation. I will tell everyone I know to steer clear of Geek Squad. I now know there are much better options and much lower cost (Vancouver Laptop).

I purchased Geek Squad coverage for up to 3 devices, Kaspersky was installed on my PC and my son's Mac - this necessitated going into the store and leaving the devices there for several days just for the installation. Months later my son's Mac was stolen but later recovered. I brought the Mac in to make sure that it was still in working order and that there were no viruses, etc. on it. They kept it for several days to completely wipe it (which is their solution to everything). I picked it up and my son has been using it for months.
I renewed my Geek Squad coverage for another year and asked at that time if my son's Mac was covered. The moron I was talking to at the time told me that it was. I was trying to find parental guidance software for the Mac and started looking for the Kaspersky icon. No icon. Did a search of the Mac - no Kaspersky. I called for tech support only to be told that they did not put Kaspersky back into my son's Mac after it was wiped. I asked why the hell not since that is basically what I was paying for and I was told, "Gee, I'm not sure... sometimes that happens and they forget to put it in."
I'm asked about my data which may have been compromised since the theft and recovery happened MONTHS ago and I have used his Mac a few times in the interim to order things online. The response I got? "Oh, it's a Mac. They usually have pretty good internet security." Really? Then what TF am I paying you idiots for? This so-called service is a complete waste. They take your money and give you nothing for it. You bring your computer in and they wipe it. If you have info on your computer that you don't want to disappear - they will charge you $80 just to save it elsewhere. When you find out what this "service" actually does to help someone, please let me know.

I have the stainless steel refrigerator for a little over a year. The doors start getting spotty and in some places getting RUSTY! When I called the Best Buy Geek Squad, I was told that the protection is not covering such a case. So, the faulty product is sold and is not covered by the plan because it still freezes the food. Who cares that ** thing looks like a mid-aged antique item. I am very disappointed and really pissed off! Never again will buy anything from this store. Being a loyal customer of more than 20 years I do not intend to set my foot into the store ever again as well as post as many warnings on as many websites as I can telling a sad story of wasted money and trust.

ABSOLUTE CROOKS! DO NOT use them for any type of protection plan! They sent me two damaged phones that I returned and would not give me my service fee back for their crappy product that was returned. They give you the run around when you call their CS team and pretty much like to lose all your information in their data base by assigning multiple case numbers... Only leading to you constantly having to reexplain yourself in hopes you'll just give up. If I had a buck for every sorry and ** reply I got from them I would be a millionaire! But still out the 160 they decided to keep for not even giving me a replacement phone.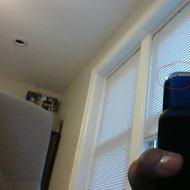 I had bought Samsung S8+ last month i.e. 21st April 2017. I had got the Total Protection plan for 10.99 per month. Unfortunately, I dropped my cell phone last week and cracked my back cover of my phone. So, I visited the Geek Squad at Best Buy store to get it repaired, but I was told that they will get it replaced and won't be able to repair as they don't repair ANY devices and we don't repair anything. If this is so, then what is the point of the protection plan. The phone is working 100% fine, so why do they need to replace it?
It is mentioned that "If something breaks, we'll repair it. It's that simple. You're covered from accidental drops, spills or cracks," and if Geek Squad is not able to repair then only they will get it replaced. For replacement, there is $200 service charge! The device can easily be repaired and there is no need for a replacement. I am disappointed with the service, and hence looking for help on this site. I am attaching the image of my phone, the crack is small and I have circled it with a red marker.

I can attest to what so many others here have said about Geek Squad's warranty service at Best Buy. I had my laptop "repaired" three times where they kept it, in total, for almost three months. The first repair resulted in more damage as they improperly reattached the screen causing it to crack when opened. Which I then lived with for several months because I didn't want to lose my laptop for another whole month, as I was in school. When I did bring my laptop back in for repairs I noted to them that the original problem of the loud grinding noise hadn't been fixed. When the computer came back to the store, it started to spark. Apparently from a loose wire that resulted from replacing the screen.
It never made it out of the store and was sent back out to the depot level repair, yet again. This time it was kept for five weeks -- they don't put you in the front of the queue or prioritize you in any way whatsoever after they've messed up the repair. It is straight back to the end of the line. It took more than two weeks before the depot called me to even acknowledged they had received my computer back for repairs. If doing this time you call the store for an update or to complain all they will do is attach an escalation to your case, promise to call you back after they've heard something in response and then apologize for not calling you back the next time you call them... Anyway, after all this by the time I got my computer back, my warranty service had lapsed -- I certainly wasn't going to renew it given their performance to date. The grinding noise is still a problem.
So basically in all that time they only fixed the problems they, themselves, had caused in their various attempts they made at repairing my Laptop. It is just a useless service, and everyone at Geek Squad is useless and everyone at Best Buy corporate is useless. Because of the tremendous level of disrespect I've been shown during my interactions with Best buy representatives, I've determined to never spend another cent at Best Buy. If you like being treated like a piece of garbage then by all means shop at Best Buy, and if you like being ripped off then buy a warranty contract with them through Geek Squad. Personally, I don't so I won't ever again.

The customer service representative (Maggie) was rude, extremely slow (45 minute wait), and indifferent. This occurred at the Hawthorne, California location on 5.3.17. I came in to get my phone serviced. I was told it was beyond repair and I needed to pay $149.99 to receive a new phone, although I have been paying a monthly fee for the last two years and never used the service. This Geek Squad service plan is a total ripoff. I will not be recommending this company to anyone I know.

I purchased a Samsung S7 through Best Buy June 9, 2016 and accepted through protection plan on my phone. In February of this year my credit card was compromised by a car wash and that account was closed. I didn't realize that there was a billing issue until I came across an email that asked me to update my billing information prior to 5/10/17. I updated the information and contacted Geek Squad to get through run around that my protection was already cancelled and there's nothing that can be done. The reps are rude and very unhelpful. I contacted Best Buy and wasn't given much more help. I am now to the point of a Better Business Bureau complaint.

I called GEEK SQUAD today to cancel my existing plan because of the rumours I've been hearing about them. Well, I am not surprised because I experience it myself. I am proud of myself for cancelling the plan SOON enough so I won't get the worst experience I can ever imagine in the future. I bought a iMAC at Best Buy way back June 2015 and they charged me $31.49/mo for a 3 yr warranty period. So. I've been paying for 1 year and 11 months (they charged me for this month of April). I never claimed for any repairs whatsoever and I am not actually using the laptop as always. So, I decided to cancel the plan plus the fact how their business is going through considering the fact having 1 star rate and complaints from lots of angry and disappointed customers they have.
Having said that the lady just plainly said that my plan has been cancelled as of today and I will be getting a refund of $21. What?!!! For paying for almost 2 years and that's only I could get?! She never explained to me why only that amount. I was so surprised. Anyway, I cancelled my account already so why care? Stupid of me to be swayed by the salespersons. They're flowery mouth when dealing with you when you purchased stuffs. Then after? What now? They just treat you like GARBAGE if everything goes wrong. I still have existing GSP plan for our 2 iPhone and I am planning to cancel it soon. I was too upset knowing that this plan is GARBAGE. NO use at ALL. You better think before you purchase a Geek Squad plan pleaseeee. If it works well for you. Thanks for the $21 refund. At least, I got a refund.

Very disappointed with the Geek Squad, cell phone repair department. I paid for the warranty for my phone which was having charging issues right before my trip out of the country for 3 months. When I bought this plan I was told I could go right to the store and exchange my phone. Which was not the case. Had to wait for the new one to come and send the old one back in. Got the new one, got it operating and it keeps dropping calls, no time to resend and have a phone for my trip. No options given to me for an extension of plan on this piece of crap phone so it could be dealt with upon my return. Now I paid for a warranty for 2 years that left me with basically an ipod because cell service works intermittently. All of this information was given to the Geek Squad upfront but no one offered me any solutions. Plus this all didn't need to have happened if they gave me a good replacement in the first place! Seems dodgy as they knew my situation upfront.

I bought a new laptop for my daughter and received an email to have Geek Squad help me, for free, transfer data from her old computer. When my wife and daughter went to the store they told them it would cost $80.00! My wife even showed them the email but they would not honor it. They also wanted to sell us Norton Antivirus despite that I already had it on her computer. I am dissatisfied with how they behaved.

Last summer I bought an iMac (went from Microsoft to Mac) at Best Buy. Bought the (applications + protection + support). Last week the Safari wouldn't open. Had SQ remotely looked into it. I was ask to bring my iMac to Best Buy. They kept it for 5 days since last Monday I had nothing but PROBLEMS, ISSUES with the running of my iMac...
First they didn't back it up properly, (on my work order it did mention back up everything). Lost my emails, folders, etc... all my contacts and agenda were lost. Had to bring back my iMac to the store after calling the GS 1-800. I have a small business and need my one and only computer (I do not own an iPad). I had to refuse a contact because my iMac was not up and running properly... Magic Mouse not functioning... All my office applications had to be reinstalled, etc... since last Monday (Apr 17, 2017) I must have opened at least 10 tickets to fix remotely. I was disconnected by the initial because I'm getting frustrated and my fuse is getting shorter. After all that time SQ expectation is for me to remain polite and civil... (???) when they are the problem (???). I would to put an end to my extended IT support and deal directly with a Mac Store.

ConsumerAffairs Research Team
The ConsumerAffairs Research Team believes everyone deserves to make smart decisions. We aim to provide readers with the most up-to-date information available about today's consumer products and services.
Run by Best Buy, Geek Squad is probably the best known and most highly regarded computer help service.
Online and at-home repairs: Geek Squad offers telephone support and in-home repair, which is a helpful feature for clients who find it too difficult to bring a unit to the store.
Pricing: One-Time online support is very inexpensive, starting at $49.99 for a PC tuneup. The Geek Squad also offers subscription services on a month-to-month basis.
Short wait times: Consumers can depend on support providers to offer help within a short time, unlike some service providers that have unpredictable wait times.
Support: Geek Squad was primarily aimed at individuals with tech issues in the past and only recently began offering a la carte services of IT solutions to small businesses.
Limited capabilities: Geek Squad doesn't offer many customizable services to meet the needs of big businesses.
Best for Individuals
Compare Tech Support Services
Geek Squad Company Profile
Company Name:

Geek Squad

Address:

7601 Penn Avenue South

City:

Richfield

State/Province:

MN

Postal Code:

55423

Country:

United States

Website:

http://www.geeksquad.com/