Best Steel Building Companies
Steel buildings provide a quick and relatively affordable way to construct warehouses, garages, workshops, barns, hangars, even churches and homes. Consumers should choose a company with a strong customer service department to help them throughout every phase of the project. They will also benefit from visiting a building from the same manufacturer of similar size and design. Speak with the building owner or tenant and ask what they like and don't about the building.

Compare Reviews for Top Steel Building Companies

General Steel
Read 192 Reviews

General Steel is a company that has been supplying pre-engineered steel buildings for more than 20 years. The company works with a network of local contractors to help customers construct and assemble buildings.

Toll free number

(800) 745-2685

Armstrong Steel
Read 150 Reviews

Armstrong Steel is a company that creates steel buildings, and its headquarters is located in Greenwood Village, CO. The company has sold steel buildings since 2006, and it employs 50 people.

Capital Steel
Read 11 Reviews

This company uses American-made materials for their steel buildings. They partner with local contractors who understand your area to install pre-engineered steel buildings for personal and business use.

Visit Website

Toll free number

(833) 960-1334

Olympia Steel Buildings
Read 67 Reviews

Olympia Steel Buildings is known for its cost-effective steel building options. The company uses 100% American-made steel and is located in McKees Rocks, PA.

Curvco Steel Buildings
Read 8 Reviews

Curvco Steel Buildings has been making steel buildings for customers for more than 38 years. The company is known for creating steel buildings for the military and other parts of the U.S. government.

Heritage Building Systems

Founded in 1979, Heritage Building Systems is one of America's longest-operating pre-engineered steel building companies. The company is known for creating completely customized steel buildings.

RHINO Steel Building Systems

RHINO Steel Building Systems is located in Denton, TX. The company has been in operation since 1998, and it ships from locations across the United States.

Worldwide Steel Buildings

Worldwide Steel Buildings was founded in 1983 and is known for creating steel building kits. The company is headquartered in Peculiar, MO, and it creates a range of steel buildings, from residential structures to riding arenas.

Braemar Steel Buildings
Read Expert Review

Founded more than 35 years ago, Braemar Steel Buildings sells pre-engineered steel buildings to all 50 states and parts of the Caribbean. The company, headquartered in Englewood, CO, creates completely customizable structures.

Rocket Steel Buildings
Read Expert Review

Known for creating arch-style buildings, Rocket Steel Buildings is a company that sells pre-engineered buildings with 100% American materials. The company makes buildings for industrial, residential and commercial use.
Thank you, you have successfully subscribed to our newsletter!
We value your privacy. Unsubscribe easily.
How to choose a steel building company
Types of buildings offered
There are several different sizes and styles of steel buildings, but most companies only specialize in building two or three types.
Size: Some steel building companies provide a broad range of sizes, from garages and small metal barns to huge warehouses and horse arenas.
Function: Many steel building companies focus on structures meant for particular functions, such as multi-bay commercial garages, factories or agricultural buildings.
Custom construction: Some steel building companies maintain design staff to tailor their standard offerings for clients with very specific needs.
Customer service
When purchasing a steel building, consumers need assistance during two key phases: first, during specification and purchase, to ensure that what they're asking for is appropriate to their needs and building site; and second, during and after assembly to correct any deficiencies and resolve misunderstandings. Be clear about how this assistance will be offered before you select your provider.
Online customer service: Some companies have extensive online support systems, such as live chat, email-based customer service and detailed online forms to help customers make their purchasing decisions.
Phone-based customer service: Companies that provide phone-based customer service to consumers are often available during business hours to speak with consumers who need help.
In-person customer service: Some steel building companies send representatives to help customers who are buying steel buildings; these representatives can survey land, discuss design wants and needs, help unload and construct buildings, communicate with contractors, or help troubleshoot problems after the buildings have been built.
Range of services offered
While steel building companies primarily manufacture steel components, they also offer services beyond supplying the parts for a steel building.​
Building components: Many companies simply sell a kit of parts that can be assembled by a contractor retained by the client.
Finished structure: Some companies also pair those customers with a contractor certified to construct the building. Be aware, in this case, of who is providing the warranty on the building so you know whom to contact if anything goes wrong.
Additional services: Some larger companies offer additional services offered, such as custom design and temporary building rentals.
Certification
Some steel building companies have obtained certifications that speak to the quality of their products. Multiple organizations assess companies and grant different types of certification.
Metal Building Manufacturers Association: MBMA works with the International Accreditation Services (IAS) to inspect steel buildings for quality assurance.
American Institute of Steel Construction: The AISC is a technical institute and trade association that has created guidelines to evaluate every step of the steel building construction process.
LEED certification: People concerned with the environment can look for a steel building company that uses LEED-compliant products in their buildings.
Building materials used
There are different types of materials available for the exterior envelope of a steel building.​
Heavy-gauge steel: Envelope panels are typically corrugated for flatness and strength, and coated with weather-resistant paint. Make sure that a sealing finish process is part of the construction.
Alloy-coated steel: Galvanized or Galvalume is electrically coated steel that offers a longer life in coastal locations where there's corrosive salt in the air.
Recycled content steel: Steel made from recycled content is often made up of 80 percent recycled materials, making it an eco-friendly option.
Engineering capabilities
Manufacturers vary from one another in the technical abilities of their design and manufacturing staffs. Some use consulting engineers to design a series of components, while others maintain an engineering staff to verify specifications and offer custom designs.​
Limited prefabricated designs: Some companies simply sell a limited selection of steel building designs for very standardized needs, such as sheds, barns and storage units.
Customer-submitted designs: There are fabricators that can accept designs from clients, verify the engineering specification and manufacture the components for assembly by a contractor hired by the client.
Complete custom design: Some steel building companies have the capabilities to design, manufacture and, in some cases, construct the facility in a turnkey process called design-build.
What are different types of steel building companies?
Traditional building companies
Traditional steel building companies simply manufacture and deliver the components for a complete pre-engineered structure. The client hires a contractor to unload and assemble the buildings. If you buy from one of these firms, you'll be responsible for hiring the individual contractors to build, electrify, plumb and insulate the building.
Custom building companies
Custom building companies work with clients to tailor a design to their needs. The parts are fabricated and shipped to the site, where they are unloaded and assembled by a contractor hired by the client.
Full-service building companies
Full-service building companies design and build the structure as a turnkey operation.
Who needs steel buildings?
Individual property owners
Individuals who are looking to purchase a steel building may want to use it on their personal property for a dwelling, storage space or shelter for animals or equipment, among other uses.
Industrial businesses
Most steel buildings are constructed for manufacturing, fabrication or storage in industrial parks or commercial zones.
Farm owners
Farm owners use steel buildings to house animals, as well as to store tools, products and equipment.
Municipal facilities
Many government organizations, such as firehouses, police stations and highway departments are housed in steel buildings.
Storage facilities
Rental storage facilities have specific building requirements that are met by many steel building manufacturers.
Expert reviews for steel building companies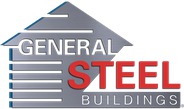 General Steel Buildings, based in Colorado, is widely regarded as a leader in the steel building industry. Operating for more than 20 years, General Steel has grown from a supply company to a full-service construction company.​
Read More

This supplier of American-made steel buildings partners with local contractors around the country. They perform background checks on all their contractors who install pre-engineered steel buildings in your location.
Read More

Based in Greenwood Village, Colo., Armstrong Steel has become a leader in the steel building industry. The company has been recognized for its commitment to customer service and high-quality materials.​
Read More

Founded in 1983, Worldwide Steel Buildings produces both steel trusses and prefabricated steel buildings. The company is headquartered in Peculiar, Mo.​
Read More

Olympia Steel Buildings is headquartered in Mckees Rocks, Pa. The company has more than 40 years of experience creating prefabricated metal buildings for customers.
Read More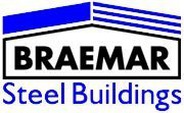 Braemar Steel Buildings has been selling steel buildings in the United States and Canada for over 35 years. The company is headquartered in Englewood, Colo.​
Variety of products: Braemar Steel Buildings lets customers choose between kits for prefabricated buildings or custom-designed steel buildings.
Easy online design help: An online "Design Now" option allows consumers to design and price their own steel building in a matter of minutes.
Customizable: All Braemar buildings are completely customizable to suit any standard or specific application, including commercial, industrial, residential and agricultural.
Price matching: The company promises to match or beat the price of any identical building offered by another company.
Seasonal sales: Braemar offers sales on steel buildings seasonally.
International: Braemar has experience working with customers across the United States, including Hawaii and Alaska, and Canada as well.
Best for: Individual property owners, industrial businesses, farm owners, municipal facilities and storage facilities.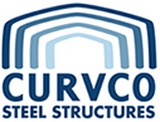 Curvco Steel Buildings is a steel buildings company with corporate offices in Delray Beach, Fla., and Bethel Park, Pa., and regional offices in Pittsburgh, Dallas and Seattle.
Read More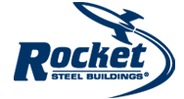 Rocket Steel Buildings is a steel building company based in Pittsburgh, Pa. The company has over 50 years in building design experience, and specializes in arched metal building kits.
Low prices: Rocket Steel Buildings is well known in the industry for offering the best prices on the steel buildings.
Product warranties: The company offers a 40-year, rust-through perforation warranty on Galvalume panels, and a 40-year paint warranty against peeling and flaking.
Clearance specials: In addition to a monthly sale, Rocket offers regular clearance prices on its steel building kits.
Green initiatives: The company uses end-wall panels and trim with AkzoNobel Ceram-A-Star 1050 coating, a product that is Energy Star and LEED compliant in that it reflects infrared light and absorbs visible light.
Certified internationally: Rocket Steel Buildings sells kits for buildings that are certified for use in the United States, Germany and much of Western Europe.
Best for: Individual property owners, industrial businesses, farm owners, municipal facilities and storage facilities.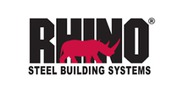 RHINO Steel Building Systems is based out of Denton, Texas. The company has been manufacturing steel buildings since 1998.​
Read More

Heritage Building Systems has been producing steel buildings since 1979. The company is based in North Little Rock, Ark., and its parent company is the larger NCI Building Systems.​
Read More
Disclaimer
Information in this guide is general in nature and is intended for informational purposes only; it is not legal, health, investment or tax advice. ConsumerAffairs.com makes no representation as to the accuracy of the information provided and assumes no liability for any damages or loss arising from its use.
Thank you
Keep an eye on your inbox, the latest consumer news is on its way!