Consumer Complaints and Reviews

I was shopping for a Valentine's gift. ZALES advertises 2 day shipping. After I order I am informed the item will take 10 days to arrive. I call and cancel the order. I am told I would receive a email confirming my phone conversation. I call back a 2nd time same ** Lies. I have not received a confirmation of my phone conversation. Then to make matters worse I click the link to email them. I receive a notification that the email does not exist. I am going to contact my credit card company because it appears they are complete SCAM ARTIST. Stay away from this COMPANY. The cancellation # they gave me was **.

After viewing your current ad campaign, I will never even consider doing business with you. I resent having the Gay, Lesbian or any other alternative sexual relationship being shown to my kids on prime time tv. You are not going to force this minority view to me and make it seem normal. I really hate the fact that you find it necessary to pander. Good luck and may you only serve the market that you are aiming for!

My boyfriend has been contacting Zales since late December (after Christmas) for a return label. The charm I received as a gift broke the second day I wore it. It is the last day of January and I've yet to receive my return label. He's spoken with numerous people, on several occasions and they still insist on mailing me a label, rather than emailing me a return label. I don't want the JUNK charm that I've been left with. Thieves. I don't have my order # handy as the person who gave me the gift has that information.

It's not just a coincidence that Zales has received millions of one star bad reviews and I'm going to add another just in case it helps someone in their decision for shopping Big Box stores!! The jewelry will never be worth the money you pay but IF you plan to buy a piece for whatever reason, remember you're buying it for a reason but its retail, you rarely get paid more than what you paid. But why does the customer service or customer satisfaction not matter at all? It's a shame that so many people have gotten screwed! Lighten up Zales! Karma is a, you know what! If a jewelry store's success has anything to do with their online rating and horrible negative customer feedback, then hopefully we'll start seeing more Kirkland locations instead! ;-)
SO HERE'S MY STORY... My boyfriend and I went into a Zales store to look at jewelry. I gave him jewelry as a Christmas gift idea for me so we went in. I wasn't sure if I wanted a ring, bracelet, necklace, etc. A day or two later I went online to check out their selection of watches for my boyfriend. Ended up splurging a little more so bought him a nice watch to seal the holiday. Turns out, he already had one. He was aware he could exchange it in 60 days. After asking about the status of the watch, he advised that he found another one on the website that he'd like to exchange it for. I asked him to see the receipt myself and clarified it says, "Jewelry has a 60 day return policy, watches only 30 days." OOOPS! It was 10 days later than the policy typically allows but surely they'll be fine if a customer is exchanging a brand new watch for a more expensive watch, not counting we have all original packaging and required items all together with it.
Ended up calling Zales customer service a littler later in the evening so maybe that was partially the problem. The girl seemed like she just wanted to go home and could care less about providing customer service so stayed pleasant and patient. After all, I'm at home and she was having to work and deal with me. Wasn't sure why I was on hold for almost 8 minutes; seemed fairly cut and dry. You either want repeat business so will extend an exchange/return for scenarios involving customer exchanges especially when it still falls within your 60 day jewelry return time period... OR you don't because you really don't care. That's Zales!
She did apologize for the long hold period and said she asked approval from a couple different higher ups and they all turned it down. I asked if anyone told her why no if I'm going to exchange it for another product?? And she said they didn't say. So I will not ever buy from them again nor will I ever recommend Zales! They do not deserve to make money off of people by trickery or deceit! Just do your research!

I enjoyed shopping at Zales and was treated fairly. The clerks were friendly and helpful while being able understand what I was looking for rather than only trying to sell me something. This is a problem for me in some jewelry stores, especially larger ones!
How do I know I can trust these reviews about Zales?
695,474 reviews on ConsumerAffairs are verified.
We require contact information to ensure our reviewers are real.
We use intelligent software that helps us maintain the integrity of reviews.
Our moderators read all reviews to verify quality and helpfulness.
For more information about reviews on ConsumerAffairs.com please visit our FAQ.

I went in the Zales store looking for a ring while I was away for military training and was happily greeted and shown several rings. Settling on a $5,000 ring and being told I had a short time to return them if need be. The unthinkable happened pushing me just two days over my time frame to return them. In taking them back to the store I was denied and given the cold shoulder suggesting selling them to a pawnshop. In taking them in to see what would be offered I was told the actual value of the set (unworn) was $1,300... infuriated I called the corporate office and was told it was against company policy to return them. I cannot stress enough to absolutely pass this store up and continue looking elsewhere. This is the textbook example of taking your money and running despite the situation. In no way shape or form would I EVER suggest someone even giving them the satisfaction of seeing them walk through the door. Absolutely disgusted with Zales.

If I could rate this store with a zero, I would!!! My husband purchased a necklace at the Roosevelt Field Mall, Garden City, New York store. The experience we had involving misinformation, inconsistent responses, and outright rudeness was appalling. My husband chose a beautiful necklace and before completing the transaction, he asked about the return/exchange policy, just in case I wasn't happy with his choice. He paid in cash because as this was a gift, he did not want me to see the cost on our credit card bill.
The salesperson who sold him the necklace informed him that it could be exchanged or returned for a full refund within 30 days (apparently the return policy for this piece of jewelry is 60 days as we were able to see on the receipt printed after the transaction was completed, but that verbal misinformation at the point of sale is not the main source of our complaint). At no time was he informed that a cash payment would not be fully refunded at the time of return, nor is there a sign to that effect posted on the premises.
My husband's taste is nothing if not consistent, as evidenced by the fact that the necklace he purchased is almost identical to one he gave me 10 years ago which I love and still wear often. Therefore, we headed back to the store, a mere 6 hours later, to look to exchange the piece, or return it for a refund. It was at this point that we were informed by the evening salesperson that due to the fact that the purchase price exceeded $200, he could only refund $200 cash at that time and a check for the balance would be issued by a corporate check and mailed to us within 3 weeks. We were understandably upset, as we were in effect being asked to leave the merchandise and walk out with less than half of what he spent and then wait multiple weeks to receive the balance of the refund. We asked to speak with a manager, who told us there was nothing she could do and that the cash return policy is clearly stated on the receipt.
Having no recourse, we proceeded with the return, only to be told at that point by the salesperson that no cash could be refunded at this time because the price exceeded $200, and the entire purchase amount would be received by corporate check in the ensuing weeks. This was contradictory to what he had said moments before. We thereupon complained further to the manager (it was at this point that an uninvolved salesperson laughed at us). The manager determined she would give us the $200 cash refund, telling us she was making a concession to us, and pointing out, once again, that the policy is clearly stated on the receipt.
I have a couple of issues with the language on the receipt the salespeople kept referring to. First of all, the language is cash refunds over $200 will be made by check issued by and sent from corporate office within 21 days. This is ambiguous. I read and interpret this to mean that a cash refund of up to $200 will be made and the balance, if any, over $200 will be by check. The employees, as evidenced, depending on the moment, might interpret it the same, or, might interpret it to mean that any cash purchase totaling more than $200 will not be refunded in cash at all.
Secondly, the fact that customers are not informed (by staff or store signage) of the company's cash return policy until after the purchase is completed and the receipt prints (at which time it is too late) is unjust, unreasonable and disreputable. Additionally, the fact that Zales receives back its merchandise but retains the customer's money, therefore earning interest on money that in effect does not belong to Zales, is most likely illegal and if nothing else, incredibly disgraceful.

My boyfriend and I went on 12-16-16 looking for an emerald ring for me for Christmas. We found one and purchased it w/ cash. Got it home and realized there was something wrong w/ the ring. Took it back and was given another only to find out that the main stone was loose. Called and was told "come back and we will refund your money however you paid for it." Go back to the store for a third time and was told the stone comes like that. I said "the other one didn't." Ok the kicker was "oh sorry. You will have to wait for a check. It say on the receipt anything over 200.00." How would I know that unless I purchased something. Finally got the check on the 14th of January. No wonder they recommend you buy the warranty. Their jewelry is of poor quality and never again will I step foot into a Zales.

Zales is a great store for the uneducated buyer... they prey on them. Lesson learned on my part... I paid 3k for a diamond wedding ring set and 12 yrs later when I want to get rid of it I find it's practically worthless. It makes me sick... but it's my fault for not knowing what to look for when purchasing diamonds. EDUCATE YOURSELF on what to look for in a quality piece. Don't get ripped off!!

I have placed 3 orders since December 16th. The first order was lost and never shipped (mind you that it was a Christmas Gift). Placed a second order and customer service honored $75 in addition to 15%, to only have this order cancelled due to not being in stock, and then I was charged shipping and had customer service argue they could not refund me due to I sent it back. UMMM no I NEVER received anything to send back. I placed a 3rd order to be promised by a supervisor Melissa that this item was indeed in stock to only get an email that it was back ordered.
I called to cancel the 3rd because I am not waiting for 4 weeks. This was initially a gift and the Supervisor Michelle told me she was contacting corporate to get me a resolution, but of course no one has contacted me. And I am well aware that I should have just went into a store but online does offer better deals than in-store does. I just feel this is a horrific experience and would think a company this large would try to at least make it right.

My Husband ordered me a new Bridal Set Rings for Christmas. He asked the jeweler if he ordered it if it would be here before Christmas. The order was put in the 19th and she said yes within five days. Well he has called three times about them and here it is January 3rd and I still don't have my rings. They keep giving us the run around. I will never purchase anything from them again nor will I give anyone a recommendation for this Company. I am a very upset wife and my Anniversary was the 1st and still no rings.

My fiance bought me the most gorgeous engagement ring which was unfortunately stolen. I know that it's my fault for putting my ring in a position to be stolen, but stuff happens. Anyway, my fiance asked for insurance on the ring in case anything should happen to it. They let him walk out of their doors under the assumption that my ring was insured against loss or damage and everything was fine. I tell him my ring was stolen, and he tries to settle things with Zales who told him that my ring was never insured against loss, and that they insured the CREDIT CARD they talked him into. What?? Who insures a credit card? Very sneaky, rude people. Would not recommend to anyone.

I order a pair of diamond earrings on 12/20 for a Christmas gift. It shows 2 day shipping on the website. After I placed the order, I got an email and said the item will need 5-10 business days to process. I immediately call the customer service but nobody pick up the call after waiting for more than 1 hour. Kept call on 12/21~12/23 but all the same. Finally someone pick up the call on 12/26.
Since they missed the Christmas delivery, I asked if they can change the delivery address to my billing address because I am going to leave the place. The CS was very rude and said there is nothing they can do about it. Then I asked to talk to his manager. The manager was a little bit helpful said that they need to contact with the custom made department to double check. I told her to send me an email to give me the status. She agreed. Two days later, still no emails, no updates. I called again on 12/28. This time the CS was SUPER rude. Basically, she just simply tell me there is nothing Zales can do about my order. Be aware, never, never do business with this company.

DO NOT go to the ZALES in the Orange Park Mall in Orange Park, FL. I went in there on November 23, 2016 to drop off my diamond cut 10K gold rope necklace to be repaired. 2 weeks later they called me to let me know it was ready. When I went in to pick it up I was horrified to find out that it was NOT the same necklace that I had initially dropped off. The ONLY thing that was supposed to be fixed was 2 links that had broken on the chain. But, again I was horrified when I saw it because the clasps were smaller than the ones that were on my necklace and they looked like they had been removed and soldered back on. The rope was NOT diamond cut.
When I was trying to find the place they were supposed to fix there was gold flecks flaking off on my fingers and I could see a darker looking metal under the gold. It was a lot lighter in weight than my necklace. When I turned it the links were moving and all loose, plus when I put the necklace on it was rough like sandpaper. The necklace I dropped off to be fixed was my Grandmother's that passed away a few years ago and I'm beyond upset that I got duped out of my necklace. It's crappy! BE WARNED. DO NOT GO HERE!!!

I see a lot of negative reviews on here. Strange that if you are an informed shopper you don't have 99% of these issues. I've bought from Zales.com more than once and have been satisfied with my purchases, including pearls, diamonds, and natural emeralds. Most consumers are poor shoppers.

I purchased a ring for my wife that had Opal stones and within three months the stones had fallen out. Is just outside of the 60 day return policy and I called the customer service and was told to take it to any store and they would fix it only to find out that they don't guarantee their product and that I'm tough out of luck unless I want to pay more money for it. I highly recommend that if you want quality that you go somewhere else. Zales does not care about their customers. This Ring cost me over $300. That's normally 500. It was on sale for a summer special. The manager tell me there's nothing they can do. It seems the company doesn't know what the stores are doing and what customer service is phone line is saying and so they were misleading in both the service and the sales.
The location was in St. Joseph Missouri and the manager became rude and snotty towards me when she found out I was not there to buy, but rather try to get this fixed. She placed the blame on me for making that purchase. That I should have bought just diamonds if I wanted taken care of. When I went to the store originally to make the purchase they did not have the ring in the store to buy and I was encouraged to go online to make my purchase. They did not tell me they did not guarantee their products. I was told if the stones came out they would fix it. I feel I was mislead and duped into buying a product that is second rate only to get me to purchase from Zales. Don't go to Zales. My family won't be going there and my daughter has decided not to purchase her wedding bands there.

So I find out that the wedding rings James got me don't have diamonds. So I go to ZALES The Diamond Store at Park Place Mall. They tell me they are not diamonds and I have to call customer service. So I call customer services and the lady is amazing and says, "I'm sorry for that." She tells me to send the rings back and I'll be refund. All I'll have to do is get a tracking number and as soon as they have that all get my refund. So I put my rings in a box and take them to UPS and get a tracking number. I call them back to give it to them. I get told, "Sorry we can't refund you your money back. It's been too long." I said, "No, you will refund me my money. We don't buy a fake ring so I want my money back. It says 'diamonds' and it's not so refund me." I was told to send back my ring and I'll get refunded.
Now my rings are in the mail on its way back to them and no money. I won't past 2 people to get to the 3rd to say when we get your rings it may or may not make it back to me and no money too. I yelled and told her to give me my money back. I told her customer service is very bad. Why won't you give me my money back on a fake ring. Don't say you are The Diamond Store and my rings have no diamonds. I've been looking ZALES up online and email 8 different people. I've gotten 3 back and will be looking into it. That is the online reviews and it's bad very bad. Don't buy from ZALES??? ZALES The Diamond Store my ass. All I want is my money back so I can get rings on my finger.

Today I went to ZALES at The Tacoma mall. I took my bracelet there for a repair on clasp. That was about 2 months ago... Well when they gave it back to me and it was in worse condition than I gave it to. So then the saleslady said, "Oh ok don't worry. We will send it out super fast and get it right away back to you." So I waited and waited and waited no calls. So then today I went up there and they said, "Oh I'm sorry our jeweler said she will fix it this time but she doesn't ever want to work on this bracelet ever again. It has been a monster for her." I looked at them as if they were crazy and they are and said, "I thought this was a jeweler that fixes things?" And she says, "Well this is what our jeweler WOMAN repair said, she won't deal with this."
I am thinking this place needs to be shut down... Or better yet fire that repair jeweler you have. PLEASE, PLEASE I BEG ANYONE THAT READS THIS TO STAY AWAY from them. I have always and forever gone to Carlson's jewelers on Tacoma 38th street WHICH ARE THE BEST IN THE WEST FAMILY OWNED!!! But since I was at the mall that time I thought I would stop in. I was so so wrong!!!! So now I wait again for hell. How long??? BEWARE!!! Reviews are terrible on this store!!!

First off I wanted to say I love my 4 carat tennis bracelet that was given to me 6 years ago from my husband!! Quality and all... My issue is with repairs. I lost a stone 6 months ago and it was not under a warranty. The repairs, cleaning and checking the integrity of the prongs cost me $315.00. Went to pick it up yesterday and the sales gal took the bracelet out of the bag. Guess what? Another stone is missing!! Really? I thought they checked the settings!?! Of course they are covering it but had I walked out of the store?? What the H? So my conclusion along with you all, No more Zales for us. Can't even upgrade... Stupid. :(

Zales, I have purchased jewelry from you in the past. After viewing a controversial advertisement on the 13th of October you will NEVER receive my business or any family members' business either. -- Disappointed.

My husband had purchased the 3 stone diamond ring from Zales, online, 2 years ago for Christmas. It was the past, present, and future diamond ring. Every time I had it cleaned, it looked cloudy. So after him paying a few hundred dollars for this ring, I finally took it to a personal jeweler, only to find out, they were not diamonds at all. They were white sapphires, and that is why my ring always looked cloudy.
After bringing it into the store, once again they cleaned it, yet it was no different. The manager told me it was my fault because the dirt was getting underneath it. They would not refund our money, not replace my ring. I showed them a ring I bought at Kohl's department store for under $100, and explained that I always wear these rings together on the same finger yet the Kohl's ring never tarnished or got cloudy. Talk about their customer service, I will never shop there again. It was embarrassing to wear the Zales ring, so my husband eventually bought me a new past, present, and future ring from a personal jeweler in town, I have had no problems with this ring whatsoever. Never shop at Zales.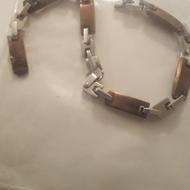 I bought a necklace set a few years ago with the agreement that if the item is broken that they would fix or replace it. The bracelet broke and I took it back to one of their store to get it fixed and was given an estimate. I was told in three weeks they would call me. No call after the allotted time. I went back to the store 6 weeks after and was told that it not ready, check back. After over 3 bloody months I went back, only to be given back the item and was told they couldn't repair it. Now I'm left with a necklace set and a bracelet I can't wear. I WOULD NOT recommend an animal to purchase anything from any of Zales store. I hope someone read this review and decline from wasting their money.

I purchased a sapphire ring stamped 10k white gold. Had it sized and when I got home I read the receipt and the jeweler wrote "silver not white gold" on it. I took it back and they did not believe me. I got talked down to like I was scamming them. They finally believed me when they recognized the writing. I was able to return it and I got a yellow gold ring. I was sad for I was wanting a white gold item. It would have been my first. Now I am scared to ever buy white gold.

I ordered a ring July 17th, 2016. I was told I could not buy the one in store because I needed a small size and the ring could not be sized. The sales associate told that it would take 12 weeks. But, that they say 12 weeks and it usually comes in within 8 weeks. 12 weeks came and went. I called the store. It wasn't in. I called at 14 weeks, twice, and they didn't know where it was, and tried to locate it. It turns out it was never completed due to "sourcing issues." But, they expected that in about 3 weeks it would arrive at corporate and then the stones could be put into the mounting. I said, no, enough is enough. Last week, they gave me back a ring I traded in. Miraculously, it was still in the store. When it came time to credit my Zales account, which I have made 3 payments on plus interest of about 25 dollars a month, the store manager couldn't get the full amount credited back to my account because someone rang it up wrong in the first place.
So I am still waiting for 3,000 plus the interest to be credit to my account. I should have read reviews before doing business with them again. My previous experience was ordering a ring which came in in two weeks, that was about six years ago. I was happy with that purchase. It's a good thing my husband and I decided to have our ceremony and not worry about planning it around the arrival of my ring. A supposed delivery time of 12 weeks turned into 16 weeks with their promise last week of another 4 weeks or so, completely ridiculous. I will not be doing business with Zales or any of the other stores owned by their parent company, Kay Jewelers, Jared.

In August, my then-fiance and I went to Zales in Colonie, New York, to pick out our wedding rings. Since we were getting married in September, we knew that we were cutting it close, and expressed that to the sales clerk. She assured us that this wasn't a problem and even said she would wave any rush fee that there may be. Then we picked out our rings and figured out what size to get them in. For my husband's ring, she sized him at a 9. He said it felt a little big, but she insisted it would be fine as winter is coming and his finger would swell. This sounded wrong to me, but I figured she is the jewelry and let it go.
After checking us out and selling us protection plans for booths rings, she told us the rings should be in about a week before the wedding and we would get a call when they came in. Well, a week before the wedding came and we never received a phone call. I happened to be at the mall for other wedding related things on the Saturday before the wedding. So I decided to stop into Zales for a progress report. When I went in, the girl at the counter could not find anything about our order. Nothing on the computer, no receipt in the little box, and no rings in the recently came in drawer.
After about 20 minutes of searching, she finally located a ring that appeared to be my husband's and from there found our order on the computer. Unfortunately, my ring was nowhere to be found. She told me it was possible that my ring was in one of the boxes in the back, but for some reason those boxes couldn't be opened until tomorrow morning. She said they would give me a call first thing to let me know if they found it. So, seeing no other option, I went home with only one of our two rings.
However, when I got home, I discovered that the ring I had was not my husband's correct ring. The ring I brought home was two sizes too big. After calling the store, they said we could bring it in to have something put on it to have it fit his finger for the wedding and they would reorder it in the correct size. After receiving no phone call most of the day on Sunday, I finally called them. They said they didn't have my ring and were looking into. Three more phone calls back and forth and I was finally guaranteed that my ring would be in by Wednesday.
When we went in on Wednesday I finally got my ring and heard every excuse in the world for why things were going so wrong. Mainly the blaming of other people and complaints about other employees work. We also discovered that the ring in our possession might be the ring from the display case that was the one he tried on the first time we came in. To top it all off, the thing they were going to use to make his ring fit temporarily wouldn't work on his ring. The girl we dealt with this time, told us that she would call and put a rush on my husband's real ring and have it ordered in the proper size, which turned out to be 8.
Unfortunately it would not be here in time for the wedding, but hopefully it would be in within a few days of it. Either way she promised to call us that weekend to let us know. On Friday, we got married. By Sunday, we still hadn't heard anything about his ring. Monday, my husband called and was told that his ring would be in in a week. A week later, once again, we didn't hear anything from the store. That Tuesday, my husband called again. This time he was informed that the order had never been placed and it would take 2 weeks for the ring to come in if placed now. So, I went in after work to talk to them in person. That got me nowhere, except into an argument with the sales woman about what size the ring should be.
I was forced to call their corporate number. There, I talk to a guy that told me this was unacceptable customer service. He went through with getting the ring ordered in the proper size and once again said it would take 2 weeks. After all of this, his ring took 3 weeks to come in. And after spending $1000 at the store and month's worth of headaches, the only thing the corporate number is giving us is a $125 gift card. Like I would actually spend any money in one of their stores again.

BEWARE of Zales' deceptive practice of "deferred interest!" I just found out I got blasted with over $900 worth of finance charges!! After paying down our card to $2500, NEVER late on a payment, I get the shock to see my payoff is now nearly what I owed a year ago. ABSOLUTELY absurd!!! YES, I was aware of the no interest for the first year, but I was told I would begin paying the interest after that time. NOT that they would add all the interest from the first year!! And now I have to pay interest on the interest!! How do they get away with this!!! I want everyone who is considering dealing with ZALES to know about this SCAM. I think I am more upset because there is nothing I can do about it now, but I promise I will not let anyone I know fall for this!!

My husband purchase a wedding set for our 25th wedding anniversary. We spent almost $2500 and we also purchase the lifetime warranty. After 3 years something went wrong with my band and I went to Zales to get it repair under the warranty. They told me that I would have to bring it in every 6 months to have it cleaned and checked in order to guarantee the warranty. I went there at least twice to get it cleaned but they never document it. I hardly wear this set as I wear my original set everyday. They told me it would cost me $700 to $900 to get it fixed. I will never buy anything from Zales. Never ever in my life. They are a scam and a rip off for selling you a warranty that they know they are not going to honor when something goes wrong.

BEWARE OF UPSALE! I went to Zales outlet store located in Rosenberg around July the 1st. I left my wedding bands (you can understand their importance to me) in the store for regular cleaning and filling estimate, and got a phone call the same week with the prices. I approved only ONE of the rings for an enhancement they stated to be $200. After 2 ½ months of no updates and unclear statuses, I finally reached the manager on September the 12th who confirmed the ring's readiness.
I went to the store the next day only to find out that instead of $200, the new price for the job was $260. On top of that, the second ring which I DID NOT approve for a filling had the service done. The final price was said to be $700, $500 above what I had approved. The store refused to return me my wedding bands even though the mistake is purely theirs. I claimed BBB complaint as well.

Me and my boyfriend bought 3 rings at Zales, two for me (one diamond ring and one wedding band), another band for my boyfriend. It cost us about $1500. We bought them in store and the store manager helped us. She was nice at that time and seems professional. Then after we selected the rings, she let us know there is a protection plan, which including sizing, cleaning, replacing, polishing, and the most important thing is she told me it includes stolen! I asked her how about loss, she told me it only cover stolen, not loss. She only told us this protection plan, and did not mention there are two different ones.
When check out, she sold us the protection plan which did not cover stolen! We were not aware of it, we were told there was only one protection plan! This is a trap! Also, she asked when did we need the rings, I said as soon as possible, she put it as rush and did not let us know it charges rush fee, which is $39 per ring, and it was about $120 for no reason?? I was angry when I went back to pick it up.
After that, my boyfriend and I went travel, and our car got broken into. Our rings got stolen, that was how we found out how cheap Zales is! When we entered the store, we brought our protection plan to the staff, and she told us this protection plan does not cover theft! What? I was not aware there were different protection plans and the store manager told me it covers stolen... Then I talked to the store manager, the one who sold the rings to us, she was not helpful at all and she denied! She insisted to say she told us there were two different protection plans and we chose the cheaper one which did not cover stolen. What? She made this up to cover herself!! We were not aware of it and this is definitely a trap!!! Then she told us we cannot get anything back. This does not make any sense to me. This store fool people and try to take money from people as much as they can and leave you alone. DO NOT BUY ANYTHING FROM ZALES.

I purchased a bridal ring set for my fiance and wedding band for myself on 8/2/2016 from the Zales Greenbrier Mall location in Chesapeake, VA. They were sent off the orders only to resize. My wedding band arrived in a timely manner but the bridal set took longer and was soldered together sloppily. I let the store staff know that we did not want the bridal set soldered and would like it separated. They acknowledge the error and assured us the set would be unsoldered in about 2 weeks and it would not compromise the quality of the ring. They then called me on 9/2/2016 to pick up both rings but the set was still soldered sloppily. I was so displeased not only with the ring, but the lack of customer service from the associates that I returned both rings and will be closing the account I opened solely for this purchase.
My fiance called the corporate office and was advised the district manager will to contact me in reference to the matter and was also informed every Zales does not use the same repair shop so I may consider shopping at another Zales, depending on how I can be compensated for this grievous mistake. Because of this we have had to cancel an engagement announcement party and delay sharing the news with our family, my fiance's grandfather passed away amidst waiting for this repair.

ConsumerAffairs Research Team
The ConsumerAffairs Research Team believes everyone deserves to make smart decisions. We aim to provide readers with the most up-to-date information available about today's consumer products and services.
Founded in 1924 in Wichita Falls, Texas, Zales is a jewelry company that sells its products in more than 750 stores across the United States and Puerto Rico. Customers can shop for jewelry from Zales at retail outlets and online.
60-day returns: Zales customers have up to 60 days to return any purchase without question.
Design your own: The company has a Design Your Own program that lets customers custom create not only engagement rings, but other decorative jewelry pieces as well.
Free shipping: People who shop on Zales.com receive free shipping when they spend they choose to ship their purchases to a Zales retail or retail outlet store.
Credit options: The company offers credit plans with no annual fee to help customers pay for their jewelry and products.
In-store services: Zales customers can take advantage of many in-store services, including lifetime cleaning and inspection.
Best for Couples getting engaged, customers looking to buy a luxury gift and people with broken jewelry.
Company Name:

Zales

Year Founded:

1924

City:

Irving

State/Province:

TX

Country:

United States

Website:

http://www.zales.com/