Consumer Complaints and Reviews

I just want to let someone know that the employees at Value City furniture on Secor road in Toledo, OH are terrible at customer service! These employees called me a total of 7 times on top of sending emails to remind me to make a payment several days BEFORE my bill was due. When I came in on my payment date to make a payment, the employees were extremely rude to me and gave me a lot of trouble trying to make a payment. They do not need to call me repeatedly without even giving me a chance to make or miss a payment, and not only will I not be coming back for more furniture, I also fully intend to let the store come and take their furniture back, I'll be going elsewhere for my furniture needs!

The warranty is designed to deny your claim from the onset. Our sales rep misrepresented it in every way and convinced us to purchase. From the moment you call them with a claim, they start the process of disclaiming and finding ways to void it. The warranty is specifically designed for this purpose. In our case, the pet stain was removed, but the odor still existed. Guess what? The warranty only covers the stain - what? It's a pet accident and they know it. Don't let the salesman tell you - "pet accidents are covered". Wrong. Second, our couch began to sink in the middle. The warranty is designed so that if the "sinking" didn't occur from a single event (read the warranty), then you didn't report it timely, so they are not responsible? So I have to drop a piano on it all at once and be sure to call within 15 days to get you to cover a very poorly made product that you promised to cover? It's a scam. Deny, Deny, Deny. That's the policy.

My boyfriend and I drove two hours to purchase a bedroom and living room set. We were in the store for 35 minutes, found what we wanted to purchase but within that time frame not one salesperson acknowledged us to see if we needed help or anything. One sales person walked by us twice without saying a word. Needless to say, we didn't purchase anything from them since the sales persons working weren't concerned. We will never go there again. First impression is everything.

Value City and acceptance now are ripoffs. I had purchased in cash a sofa. Within 60 days the thread started to unloosen. In addition, I had financed a bed, mattress for myself and bed and mattress for my child. Upon delivery I was not totally satisfied of the quality of the furniture. It DID not look exactly as in the showroom, however, it looked nice in my home. As days went along, I saw my daughter's bed was ripped; couch thread is coming a loose and my king mattress thread is unraveling around the perimeter of the mattress. Called value city a couple of weeks ago to complain, they sent a technician out and he agreed the furniture is not in great shape and he had received several complaints from other customers regarding the quality of my furniture and it needs to be replaced/Repaired. The tech informed me value city will call me in a few days with instructions.
I should mention, the location is located in falls church, va. I specifically picked this location because I felt I would have a great customer service experience, boy was I wrong. This place preys on people looking to finance so they can rip them off. "Maha" from their customer service department called me and advise I can come pick out a new couch, my daughter's bed rails were ordered for replacement, however, they cannot replace the 60 days old mattress. I was instructed to cut the thread around the mattress.
At this time, I am concerned of their customer service abilities and how they do not strive to keep customers happy. I am not cutting any thread from a brand new mattress, literally threads were coming out the entire perimeter and tip of the mattress and I do not have time to cut nor want to, which could lead to other issues such as holes and tears. Maha told me she would give me a discount. No I want the new mattress, I had ordered, not a discount. I had asked for the manager, he came over to introduce himself, listened to my concerned, then pulled by another customer. He never came back and left me standing there for 45 minutes.
I went to the acceptance now office and spoke to emily and she informed me she would inquire that I can return the mattress with them; she got back with me the next day and told me her manager "porsha" said I cannot return the mattress only, I need to return my entire order, I found this unheard of and asked to speak with the district manager chris **. Chris called me back after several days later to tell me acceptance now has nothing to do with the quality or warranty of the furniture to go back to value city to demand help.
As of now no help or resolution has taken place after 3 weeks of going back and forth with no results and I owe acceptance now a payment for furniture I am not happy with. I am reaching out for legal advice. Acceptance now has these crazy terms. If you are a day late, a late fee with be charged. They have me at their mercy and they are not willing to help. I DID not want to return my entire order but obviously considering it, however, my daughter will be disappointed. Acceptance now and value city need to be shut down, they prey on disadvantage customers and consumers have rights.

I purchased a leather recliner from Value City. I am overweight. I asked if it would hold up to my weight, said no problem. So I bought the most expensive extra large recliner you could buy, paid extra for extended warranty. Started to fall apart in 3 months. Would not refund $ or give me a new one. Told me 3 months to repair it as they had to get parts from China. Took 4 months for part to come in, and another month in shop to fix it. Screwed up the delivery date. Get it back, and within 2 weeks starts to fall apart again. Will never ever buy from there again.
How do I know I can trust these reviews about Value City?
693,837 reviews on ConsumerAffairs are verified.
We require contact information to ensure our reviewers are real.
We use intelligent software that helps us maintain the integrity of reviews.
Our moderators read all reviews to verify quality and helpfulness.
For more information about reviews on ConsumerAffairs.com please visit our FAQ.

We purchased a bedroom set from the Mishawaka location this fall. We paid to have it delivered and set up for us. They were great to work with on making payments and also to set up a delivery date and time. When they got here to deliver I expected it to take an hour at least. They had it set up and all the plastic and cardboard all cleaned up in just 40 min. I was very impressed with the service and delivery. The next day we noticed some scratches on the desk top. I called them and explained we didn't buy the warranty but wanted them to know. They sent a service tech out and he arranged to exchange for a new one. Due to conflicting schedules, they said if I want to pick it up, they would refund me $40 which they did. Very pleased and will be back this summer for our other daughter's bedroom set.

I ordered my furniture and was told that it would be delivered in 3 weeks which would be Christmas Eve. Come Christmas Eve was told that my furniture wouldn't be delivered because of mechanical problems with the truck. I had company coming for the Holiday and was told that the furniture wouldn't be delivered 'til Thursday after Christmas. So I had to rent chairs and my guests are sitting on chairs instead of couches. And all they offer me was a $50.00 gift card. Nothing in Value City is $50.00. I don't think I will be purchasing anything else from there.

My sofa sleeper broke and wouldn't go back into the couch. A representative came out for the insurance company. I waited for a follow up; after a couple of weeks, I was told someone was still reviewing my claim and would call me. A week later, still no call, I contacted them again. This time I was told, "Sorry we didn't contact you, your merchandise protection agreement is voided because your couch had some stains". I told them, I have children. I wasn't aware of any stains and what's the purpose of having a warranty if you're not going to honor it? I explained to the rep that I had children. They said, "Sorry". If you're going to buy the furniture, don't purchase the warranty. They don't honor it anyway. They'll look for any excuse to get your money and then not help you when you need them. If the merchandise product was better, I wouldn't have had to make the complaint.

I love the purchase I have made from the clearance department. Very good customer service, sellers were friendly and helpful. When I went in the store I was asked immediately if I needed help. Value City is really good and has the best deals.

Sofa set. Great service. Low prices. They have a scratch and dent. They have a variety of furniture, contemporary and throwback. They carry furniture in many colors, most stores carry dark colors but they have red or yellow sofas, furniture. Customer-friendly. They also carry rug artwork. Their delivery service great. They take time to set up your furniture in the style it in at the store. I have been a true customer for 25 years.

Value City Furniture is no good. Paid over $4,000 for a 3 piece so called real Leather furniture, bedroom set, also 3 set tables for front room. Received it in June already chair had to be service. Chair was broken. They replaced it with a better cushion. Whoever heard of that. Here you pay all this money for a so called good set and it turns out to be crap. We've never sat on the loveseat or couch and they have to be repaired. I'm at my wits' end with this company. We've never even sat on the furniture. We also have the extended warranty. Next time I will read the reviews I telling you don't fall for the nice jingle with the nice commercial. Don't buy from them please.

Bought a couch from these guys, had a small gripe in the store when the optional ottoman for it was in the clearance section for $90 but on the floor for $200. Mentioned to the salesman that I'd like to buy the clearance item since there was nothing obviously wrong with it rather than the floor one, but that we would be back later in the day to think it over. Came back an hour later and suddenly the clearance ottoman had already "been sold" and I had the buy the $200 instead. Not a deal breaker, but very annoying; halfway convinced it wasn't actually sold they just wanted me to buy it full price.
So we buy the couch, and it's to be delivered today (a Friday). Time comes and only the ottoman shows up, so I call and ask if there's another truck coming. Speak with a woman who says she has no idea why it wasn't delivered and that she'll find out and call me back. Hour later, the explanation was that they just didn't order it like they were supposed to, and now the delivery has to be a full week later (so I have to take another day off of work). They gave me $70 back (half the delivery fee) but frankly I'm very unsatisfied. That's not even the cost of what I should've gotten the ottoman for. Won't be buying furniture from them again.

On November 28, 2016 we went into the Value City Furniture at 37001 Warren Rd, Westland, MI 48185 to purchase New Livingroom furniture. The Holiday promotion was No Tax & Free Delivery, so we purchase and Paid in Full for our selection of Livingroom furniture and set up delivery for Thursday December 1. The cashier originally was going to set it up for Wednesday November 30th, but we would not be available until Thursday. Well Tuesday night I receive a email for delivery scheduling confirmation and it says Thursday December 8th is our delivery date. I call them so that the date can be corrected, because I have already had my old furniture removed to make way for new furniture, the salesgirl/cashier tell that was the date I ask for and that I should have read the register receipt and that it could not be changed.
I wasn't at home at the time and couldn't review the receipt at that moment. We ask to speak to the Head Manager and she said she is the manager, by the way she was the Same person who we paid at the time of purchase and she also told us it's not their responsibility to make customers aware of any of their policies or procedures. We should have read the receipt, which is a register receipt. After debating with her about the deceptive way we were being handled, we said we would come in and get a refund because we had paid $1000.00 cash and the balance on our credit card.
The salesgirl/cashier/manager told us the portion pay with credit could be refunded but we could only get $200.00 in cash out of the thousand we paid in cash and we would have to wait until December 8th to get the remaining balance. So we felt that we had no other recourse but to wait until furniture would be delivered on Thursday December 8th. Oh yeah, by the way when we got home and reviewed the receipt it said delivery date is Wednesday December 7th. Now that's A 1 customer service for ya! SMH!

I bought the extended warranty, called them out to look at my furniture as it was cracking and peeling. They told me that the damage was too significant, so they would not cover it. Problem with the material, nothing I did to it, and too bad for them to patch, so not covered. Never ever buy the extended warranty, and don't buy something you want to last up to 3 years. If it doesn't they don't care. Also got the impression if it had happened within a year, they wouldn't cover it. TOO SIGNIFICANT! Why have a warranty?

Worst place to buy furniture. They cheat customer and there is no customer service at all. Don't buy anything from here. Please, please. I will cheat you send you bad furniture and no customer service. Even manager is so rude look like he is the owner of the company. I buy bed set and dining table from here. At the time of buying, they didn't give me any discount. I buy just 3 days before Columbus day, he told me if we have anything special running you will get it. We will refund your money back like if there is free delivery we will refund your delivery fee.
When they run special on that day, I asked them to get my money back. They denied me directly. Even the manager is so rude, he told us to leave the store. He was treating like he is the president of United States. I explain my problem twice a time and he didn't understand. He treated so badly I cannot tell you guys. Though the furniture is not good as well. I buy two night stand one dresser and head board and foot board. Out of that my foot board is really bad the top is moving, one of my nightstand and dresser had huge scratch and one of my nightstand is not opening properly. Overall this is the worst place to buy your furniture.

My mother needed a new sofa. She is a senior citizen and she likes to watch tv on a comfortable couch. I said "ok mother." We looked at several stores and decide to buy a couch at Value City Furniture. A few weeks had passed and she noted bugs on the couch pillows. She took her flashlight and seen bed bugs all in the pillows. She called me and I saw them also. We called customer care and they lied and told us that a exterminator would come out. Ashley said customer care agent. My mom waited for days - nothing. Then she was told to come to the store and pickup a plastic cover and to call Ashley back at 3 pm. She did call from October 13 to October 19.
The couch cost 550.00 of my hard earned money. I love my mother and only wanted her to have a nice couch to sit on. This experience has been horrible for both us. That day we went to purchase the couch was suppose to be a happy moment has turned into a horrible experience. And I hope that when this review is read by someone who has moral and a sense of right and wrong and not corporate greed will contact me. And give my mother a new couch and written apology from corporate about the service we received.

I bought a warranty for my furniture from Value City Furniture, we had a fabric problem a year ago. I called and the warranty company said it wasn't covered, after fighting with them I got nowhere. Value City Furniture finally replaced the couch. We are now having frame trouble with the loveseat and Pure Promise said it's not covered when it is. We bought the full warranty for both pieces. So we are looking at a class action lawsuit against them, this is a total ripoff and scam by Pure Promise.

I purchased a sofa on 10/6/2016 from Value City Furniture. I picked up the sofa and I was aware that I would be responsible for putting the legs on the sofa. Once I set up the sofa there were no holes for the legs. I called the Orland Park location twice and they recommended that I feel around the bottom of the couch again to find the holes to screw in the legs. They also recommended that I cut the fabric at the bottom of the couch to find the holes and if they weren't present that I would have to drill the holes in myself.
Eventually, I contacted the store manager, Ed. He was helpful and requested for a technician to come assist me. I received a text message stating that the technician would come out between 9:30am-11:30am. I missed work just to make sure that the situation was handled. I contacted corporate at 12pm and spoke with a representative. They stated that the technician would be at my location within 2 hours. The technician came and had to drill holes in the sofa. In all, I'm not satisfied and will not purchase furniture from this company again.

Sales was a great experience however the warranty is the biggest load of BS. They give you a run around to get anything fixed and cannot give you a timeline as to when pieces will be in for the repairs. There is no straight answers. If you don't report the damage within 15 days of it occurring then it will not be repaired. If you report it within the time period then the repair company will have a subcontractor contact you within 5-7 days. Then depending on their schedule will be how far out it will be for him to get to come out and estimate what the damage is. Once the damage is assessed he calls it in to the warranty company who he will talk to then as he leaves he passes the phone to you and you get left on hold for 15 mins. Next best part is they then tell you that the store will arrange the delivery and that they, the warranty company cannot tell you when the pieces will be in to fix the broken furniture.

I purchased furniture from Value City, Kalamazoo Michigan. The team of salespeople were extremely nice. However, I was unsatisfied with the Grand Rapids Value City delivery Team; they attempted 5 times to deliver my furniture in damaged condition. The store manager from the Kalamazoo Value City Store, Joe **, took the time out of his day to personally deliver my furniture in excellent condition. I truly appreciate the value he places on customer service along with his assistant Matthew!

Do not purchase from them unless you own or have access to truck. Recently purchased a new couch from Value City Springdale, OH location. Upon delivery, they refused to assist me in getting my old couch out of my house or even taken to a dumpster. Had to refuse the couch delivery and call immediately to get money back. Wasted time, gas, and energy picking out a couch for nothing. Single, full-time working mother of two, which the sales person knew. Feel taken advantage of and cannot believe they do not offer any takeaway service.

I bought furniture from Value City furniture about a year ago and I've been regretting it ever since. The staff at Value City is very unprofessional, rude, and ignorant! I will never shop there again and I recommend others not shop there as well (this is the Value City Furniture in Calumet City). If you're thinking well maybe it's just that location and their staff...WRONG! The furniture is bad also. It breaks, and it tears! I've only had this furniture since last year. I take VERY good care of my things so when I see something that just breaks or tears after such short time I questioned the company. Now let's talk about the warranty company PURE PROMISE that they recommend who promises one thing...not to fix a damn thing!
Their customer service is crap as well as their policies! If you have a spill that happened a few weeks ago they not only not fix it but, you can't fix it yourself either because it voids any future work being done on that piece of furniture unless you show proof that you paid another professional company to come out and professionally clean it for you!
Ok so I paid you almost $200 for a warranty to cover me for 5 yrs, for you to tell me that you don't clean something that's a few weeks old, I can't clean it myself and if I do I void my contract with you and I have to pay someone else to do it and show you proof? 0_O Well why did I pay for your service to begin with. You couldn't clean my couch cushion properly a year ago. You couldn't repair a tear in one of my pillows. So what can you do? I know... Nothing!!! Anyway I hope this was helpful to anyone thinking about going to Value City Furniture where nothing is of any value and if you do go and buy furniture avoid their Warranty company Pure Promise where they promise not to fix anything and piss you off instead!!!

Once they take your money, everything changes. I bought a leather sofa, love seat, bed, dresser, night stand, dining table and four chairs. Saturday I have received the table with 3 chairs and a damaged one. When they were putting the bed together they found out that the leg supports for bed are too tall, they put two and left two out and said the technician is coming Thursday to fix that and bring the missing chair (they took the damaged one back with them).
My back started hurting so bad and I left work 6 hours earlier than I was scheduled, went back home right at my appointment window 12-2 pm. No one called or showed so called at 2 pm - I was told that my window is 12-3 not 12-2. I said that's ok. No one called. I called back at 3:30 and they said they will call the driver and call me back, no one called back, so called again at 4:30 pm guess what: "The driver was not feeling well so he didn't work the whole day, and we will have to reschedule you for next week and you will get $50 for the inconvenience." To make a long story short I had to wait two weeks to get the bed straightened up with my back hurting like hell, and no $50 or any kind of apology and when I called they said, "We will deliver your message to the manager" and refused to transfer my call. Punch of lies and deceiving customers, to be honest I wish I can tell everybody how bad is the quality and not to go there ever.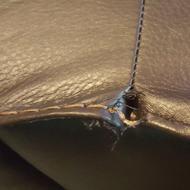 I bought my leather sectional furniture with them, the storage console was damage. The technician came and try to fix it but he decided to order new one. 1st even exchanged is damage. 2nd even exchanged the leather so wrinkled. Same with the 3rd and 4th even exchanged. I am very upset the last even exchanged. Looks recycled material. I am done dealing with them. It's wasting my time. No more business with Value City Furniture.

I purchased 2 electric reclining chairs from Value City a little over a month ago ($1900.00). The arm screw was stripped and fell out one week after owning. Called Value City and they set up appointment with technician. The technician only comes through area 2 days a week from 9-1. I wish I had them hours. Set up appointment and my wife put in vacation day. They called up and said the technician took a personal day and I would have to reschedule. This insurance is about as good as toilet paper. Will never buy it again and may not shop at Value City either. Very dissatisfied.

I bought a memory foam gel series mattress and it has this big lump in it. They will not replace it because mattress pad has stain on it. The pad has nothing to do with the mattress. When I bought the mattress I was told "you never have to worry. It has a 10 year warranty." The mattress is so bad can't even sleep on it. They are making excuses so I asked if I washed the pad and got the stain out will they replace the mattress. Their exact words were "we don't know what we can do", so right there is proof they just want to rip me off. You tell me what a mattress pad having stains on it has to do with the mattress itself. It is the mattress that has something wrong with it. They lied about the mattress having warranty. They will make any excuse to not validate the warranty. I will never shop there again. They lie, steal, and cheat people.

I purchased a leather sectional from Value City and it start peeling and cracking. We had a warranty but it didn't cover it and they would only give me 240.00 dollars for it. Very disappointed in the quality of the furniture.

I bought a bedroom set and also a dining room table. I had the bed for 2 months before the bed broke the first time. Value City came out and bought new slats. The next time they lasted about 6 months before breaking. Value City came out and replaced them. So about 3-4 months later they break again. I call Value City and say the bed is a piece of crap and I would take a credit toward purchasing a new one. (My first bed rails and headboard lasted 6 years with NO issues). They stated they would have to send a tech out to diagnose the issue. What's to diagnosed. I sent pictures of the broken bed to your email. They insisted then stated it would be three weeks before someone gets out to me.
Three weeks passed and no one came at all... After calling corporate and every number given to me being on hold for hours... I quit... I stepped away for about a month. Sleeping on my boxspring and mattress. I pick up the phone to call Value City and I was told that my 1 year expired and they transferred me to PURE PROMISE=Pure trash. I explained my situation to the lady and stated it happened about a month ago. The warranty does not cover items damaged over 15 days... So they cannot help me at all. I will have to buy another bed... On my own dime. :-)

Here it is July 14th and I am still waiting for a sofa I purchased in March. So the story begins that I customized a couch and a love seat (love seat makes a sofa bed) and I knew I would wait 40 days, not 4 months. I received a call at the end of March telling me to pick up my furniture so I sent my brother-in-law 30 miles to and from to find out it was only the mattress to the love seat. Then a couple weeks later I receive another call saying my furniture was in and sent my brother-in-law once again to go and find out the love seat is in but they "forgot" to order the couch!!! So at this time I am pretty upset. I call corp and we talked several days and came to an agreement that they will give me a mattress and box spring for my troubles and if I agree to keep my business with them and not ask for a refund. I was very disappointed when I received the mattress because it was exactly 3 inches thick!!! And who is gonna sleep on that?!
So anyways I am still waiting on my couch 'cause at this time the truck that hauled it to VC's warehouse is brokedown. So again I wait!!! Now... my poor brother-in-law goes to pick up this "ghost" couch to bring it home only to unwrap it and find it is busted!!! Upset again, I call VC and they said, "Hang on to that. We will deliver you a new one and pick up that one." Well I was told on July the 14th it would be in and delivered!!! Here it is July the 14th and I call to see if it was in and the girl said yes!!! Yay!!! So I asked what time would they deliver it and she said hold on... the supervisor gets on the phone and says they can't deliver it until Tuesday!!!
I said if I were the manager I would personally haul that couch myself!!! Angry I hang up and call corp. The lady I spoke with said she would call and see if they can make an exception to deliver today and he told her my couch hasn't even arrived and they don't know when it will!!! Either he is lying because he doesn't want to deliver it today or they have screwed up yet again and not ordered the couch!!! I WILL NEVER SHOP AT VC NEVER EVER EVER NOR DO I RECOMMEND IT!!!

We purchased a bonded leather couch in 2010 for $2100. By 2014 it was tearing. We purchased the warranty and it didn't cover the tearing. So we were stuck with this couch until we recently heard VCF would replace the furniture because of the tv investigation. They will not replace your couch, they give 70% of it's value. In our case that was $1500. We went to see what we could find. Instead of having the freedom to walk around and look, we were unrelentlessly stalked by a salesperson. He followed us all over the store popping up every time we looked at a couch to tell us something about it. It got to the point where we were all we could do is laugh because he wouldn't stop following us. If we didn't have the credit, we would have left and gone somewhere else.
That kind of pressure is rude and unprofessional. We told him twice that we would find him when we found something. It was such an unpleasant visit because of the way we were stalked by the salesperson. We didn't even have the privacy to talk about the pros and cons of the furniture we liked. Moral of the story... You get what you pay for. Don't expect quality furniture from this place because you won't get it. It serves a purpose if you are on a budget but don't expect it to hold up for years. Their furniture is not made that way.
Value City Furniture Company Profile
Company Name:

Value City

Website:

http://www.valuecityfurniture.com/