Consumer Complaints and Reviews

I bought a warranty for my furniture from Value City Furniture, we had a fabric problem a year ago. I called and the warranty company said it wasn't covered, after fighting with them I got nowhere. Value City Furniture finally replaced the couch. We are now having frame trouble with the loveseat and Pure Promise said it's not covered when it is. We bought the full warranty for both pieces. So we are looking at a class action lawsuit against them, this is a total ripoff and scam by Pure Promise.

I purchased a sofa on 10/6/2016 from Value City Furniture. I picked up the sofa and I was aware that I would be responsible for putting the legs on the sofa. Once I set up the sofa there were no holes for the legs. I called the Orland Park location twice and they recommended that I feel around the bottom of the couch again to find the holes to screw in the legs. They also recommended that I cut the fabric at the bottom of the couch to find the holes and if they weren't present that I would have to drill the holes in myself.
Eventually, I contacted the store manager, Ed. He was helpful and requested for a technician to come assist me. I received a text message stating that the technician would come out between 9:30am-11:30am. I missed work just to make sure that the situation was handled. I contacted corporate at 12pm and spoke with a representative. They stated that the technician would be at my location within 2 hours. The technician came and had to drill holes in the sofa. In all, I'm not satisfied and will not purchase furniture from this company again.

Sales was a great experience however the warranty is the biggest load of BS. They give you a run around to get anything fixed and cannot give you a timeline as to when pieces will be in for the repairs. There is no straight answers. If you don't report the damage within 15 days of it occurring then it will not be repaired. If you report it within the time period then the repair company will have a subcontractor contact you within 5-7 days. Then depending on their schedule will be how far out it will be for him to get to come out and estimate what the damage is. Once the damage is assessed he calls it in to the warranty company who he will talk to then as he leaves he passes the phone to you and you get left on hold for 15 mins. Next best part is they then tell you that the store will arrange the delivery and that they, the warranty company cannot tell you when the pieces will be in to fix the broken furniture.

I purchased furniture from Value City, Kalamazoo Michigan. The team of salespeople were extremely nice. However, I was unsatisfied with the Grand Rapids Value City delivery Team; they attempted 5 times to deliver my furniture in damaged condition. The store manager from the Kalamazoo Value City Store, Joe **, took the time out of his day to personally deliver my furniture in excellent condition. I truly appreciate the value he places on customer service along with his assistant Matthew!

Do not purchase from them unless you own or have access to truck. Recently purchased a new couch from Value City Springdale, OH location. Upon delivery, they refused to assist me in getting my old couch out of my house or even taken to a dumpster. Had to refuse the couch delivery and call immediately to get money back. Wasted time, gas, and energy picking out a couch for nothing. Single, full-time working mother of two, which the sales person knew. Feel taken advantage of and cannot believe they do not offer any takeaway service.
How do I know I can trust these reviews about Value City?
609,317 reviews on ConsumerAffairs are verified.
We require contact information to ensure our reviewers are real.
We use intelligent software that helps us maintain the integrity of reviews.
Our moderators read all reviews to verify quality and helpfulness.
For more information about reviews on ConsumerAffairs.com please visit our FAQ.

I bought furniture from Value City furniture about a year ago and I've been regretting it ever since. The staff at Value City is very unprofessional, rude, and ignorant! I will never shop there again and I recommend others not shop there as well (this is the Value City Furniture in Calumet City). If you're thinking well maybe it's just that location and their staff...WRONG! The furniture is bad also. It breaks, and it tears! I've only had this furniture since last year. I take VERY good care of my things so when I see something that just breaks or tears after such short time I questioned the company. Now let's talk about the warranty company PURE PROMISE that they recommend who promises one thing...not to fix a damn thing!
Their customer service is crap as well as their policies! If you have a spill that happened a few weeks ago they not only not fix it but, you can't fix it yourself either because it voids any future work being done on that piece of furniture unless you show proof that you paid another professional company to come out and professionally clean it for you!
Ok so I paid you almost $200 for a warranty to cover me for 5 yrs, for you to tell me that you don't clean something that's a few weeks old, I can't clean it myself and if I do I void my contract with you and I have to pay someone else to do it and show you proof? 0_O Well why did I pay for your service to begin with. You couldn't clean my couch cushion properly a year ago. You couldn't repair a tear in one of my pillows. So what can you do? I know... Nothing!!! Anyway I hope this was helpful to anyone thinking about going to Value City Furniture where nothing is of any value and if you do go and buy furniture avoid their Warranty company Pure Promise where they promise not to fix anything and piss you off instead!!!

Once they take your money, everything changes. I bought a leather sofa, love seat, bed, dresser, night stand, dining table and four chairs. Saturday I have received the table with 3 chairs and a damaged one. When they were putting the bed together they found out that the leg supports for bed are too tall, they put two and left two out and said the technician is coming Thursday to fix that and bring the missing chair (they took the damaged one back with them).
My back started hurting so bad and I left work 6 hours earlier than I was scheduled, went back home right at my appointment window 12-2 pm. No one called or showed so called at 2 pm - I was told that my window is 12-3 not 12-2. I said that's ok. No one called. I called back at 3:30 and they said they will call the driver and call me back, no one called back, so called again at 4:30 pm guess what: "The driver was not feeling well so he didn't work the whole day, and we will have to reschedule you for next week and you will get $50 for the inconvenience." To make a long story short I had to wait two weeks to get the bed straightened up with my back hurting like hell, and no $50 or any kind of apology and when I called they said, "We will deliver your message to the manager" and refused to transfer my call. Punch of lies and deceiving customers, to be honest I wish I can tell everybody how bad is the quality and not to go there ever.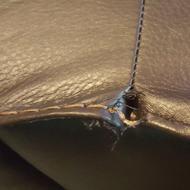 I bought my leather sectional furniture with them, the storage console was damage. The technician came and try to fix it but he decided to order new one. 1st even exchanged is damage. 2nd even exchanged the leather so wrinkled. Same with the 3rd and 4th even exchanged. I am very upset the last even exchanged. Looks recycled material. I am done dealing with them. It's wasting my time. No more business with Value City Furniture.

I purchased 2 electric reclining chairs from Value City a little over a month ago ($1900.00). The arm screw was stripped and fell out one week after owning. Called Value City and they set up appointment with technician. The technician only comes through area 2 days a week from 9-1. I wish I had them hours. Set up appointment and my wife put in vacation day. They called up and said the technician took a personal day and I would have to reschedule. This insurance is about as good as toilet paper. Will never buy it again and may not shop at Value City either. Very dissatisfied.

I bought a memory foam gel series mattress and it has this big lump in it. They will not replace it because mattress pad has stain on it. The pad has nothing to do with the mattress. When I bought the mattress I was told "you never have to worry. It has a 10 year warranty." The mattress is so bad can't even sleep on it. They are making excuses so I asked if I washed the pad and got the stain out will they replace the mattress. Their exact words were "we don't know what we can do", so right there is proof they just want to rip me off. You tell me what a mattress pad having stains on it has to do with the mattress itself. It is the mattress that has something wrong with it. They lied about the mattress having warranty. They will make any excuse to not validate the warranty. I will never shop there again. They lie, steal, and cheat people.

I purchased a leather sectional from Value City and it start peeling and cracking. We had a warranty but it didn't cover it and they would only give me 240.00 dollars for it. Very disappointed in the quality of the furniture.

I bought a bedroom set and also a dining room table. I had the bed for 2 months before the bed broke the first time. Value City came out and bought new slats. The next time they lasted about 6 months before breaking. Value City came out and replaced them. So about 3-4 months later they break again. I call Value City and say the bed is a piece of crap and I would take a credit toward purchasing a new one. (My first bed rails and headboard lasted 6 years with NO issues). They stated they would have to send a tech out to diagnose the issue. What's to diagnosed. I sent pictures of the broken bed to your email. They insisted then stated it would be three weeks before someone gets out to me.
Three weeks passed and no one came at all... After calling corporate and every number given to me being on hold for hours... I quit... I stepped away for about a month. Sleeping on my boxspring and mattress. I pick up the phone to call Value City and I was told that my 1 year expired and they transferred me to PURE PROMISE=Pure trash. I explained my situation to the lady and stated it happened about a month ago. The warranty does not cover items damaged over 15 days... So they cannot help me at all. I will have to buy another bed... On my own dime. :-)

Here it is July 14th and I am still waiting for a sofa I purchased in March. So the story begins that I customized a couch and a love seat (love seat makes a sofa bed) and I knew I would wait 40 days, not 4 months. I received a call at the end of March telling me to pick up my furniture so I sent my brother-in-law 30 miles to and from to find out it was only the mattress to the love seat. Then a couple weeks later I receive another call saying my furniture was in and sent my brother-in-law once again to go and find out the love seat is in but they "forgot" to order the couch!!! So at this time I am pretty upset. I call corp and we talked several days and came to an agreement that they will give me a mattress and box spring for my troubles and if I agree to keep my business with them and not ask for a refund. I was very disappointed when I received the mattress because it was exactly 3 inches thick!!! And who is gonna sleep on that?!
So anyways I am still waiting on my couch 'cause at this time the truck that hauled it to VC's warehouse is brokedown. So again I wait!!! Now... my poor brother-in-law goes to pick up this "ghost" couch to bring it home only to unwrap it and find it is busted!!! Upset again, I call VC and they said, "Hang on to that. We will deliver you a new one and pick up that one." Well I was told on July the 14th it would be in and delivered!!! Here it is July the 14th and I call to see if it was in and the girl said yes!!! Yay!!! So I asked what time would they deliver it and she said hold on... the supervisor gets on the phone and says they can't deliver it until Tuesday!!!
I said if I were the manager I would personally haul that couch myself!!! Angry I hang up and call corp. The lady I spoke with said she would call and see if they can make an exception to deliver today and he told her my couch hasn't even arrived and they don't know when it will!!! Either he is lying because he doesn't want to deliver it today or they have screwed up yet again and not ordered the couch!!! I WILL NEVER SHOP AT VC NEVER EVER EVER NOR DO I RECOMMEND IT!!!

We purchased a bonded leather couch in 2010 for $2100. By 2014 it was tearing. We purchased the warranty and it didn't cover the tearing. So we were stuck with this couch until we recently heard VCF would replace the furniture because of the tv investigation. They will not replace your couch, they give 70% of it's value. In our case that was $1500. We went to see what we could find. Instead of having the freedom to walk around and look, we were unrelentlessly stalked by a salesperson. He followed us all over the store popping up every time we looked at a couch to tell us something about it. It got to the point where we were all we could do is laugh because he wouldn't stop following us. If we didn't have the credit, we would have left and gone somewhere else.
That kind of pressure is rude and unprofessional. We told him twice that we would find him when we found something. It was such an unpleasant visit because of the way we were stalked by the salesperson. We didn't even have the privacy to talk about the pros and cons of the furniture we liked. Moral of the story... You get what you pay for. Don't expect quality furniture from this place because you won't get it. It serves a purpose if you are on a budget but don't expect it to hold up for years. Their furniture is not made that way.

I purchased a brown sectional sofa (manual reclining) in November of 2014. Within a three months, the stitching on the seating began to come undone. After five months, the arm of the soft began to pull away from the rest of the couch, and the seating had begun to lose most of its comfort. At the one year point, the arm rests lost the cushioning by flattening out significantly, and the entire sofa was literally falling apart. You can see the larger part of the sofa's 3 seating sections are pulling away from each other. The wedge, the least used portion, has a wobbly leg. My husband, who can fix anything, has had to make several repairs. After spending $1800 on a sofa, we would have expected a much better product. Attached are two pictures that were taken only 1.5 year after purchasing the sofa. I sincerely regret making this purchase. What a sincere disappointment.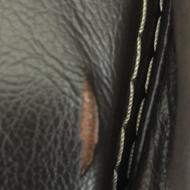 I purchased a 3 piece bonded leather living set. Along with this purchase I spent several thousand other dollars on other household furniture. I purchased the Pure Promise protection plan and extended fabric protection plan as well. Since this purchase which was actually 2012 I have had to make 2 claims. The very 1st within 6 months of delivery. I paid 1299.00 for the couch itself with an additional 184.99 for fabric protection. Just last week I noticed that the bonded leather on my couch is coming apart at the seams. I filed a claim and explained that the couch is rarely stay on. I do not have pets or small children. I actually have a sitting area with other furniture that is used.
At that time I was told that bonded leather wasn't covered by the protection plan any more. I was informed that I would have to contact Value City Furniture store itself because they would have to assume the responsibility. I was told that my couch should still be covered. In fact the lady whom took my call at the warranty department told me that she was even making corporate aware of the matter. She even tried calling the local location but after an hour no answer. She assigned me a claim number and advised me to call them back to come assess the issue. She informed me that if I had any problems to inform the local store that she has already notified corporate supposedly. I asked if my warranty was still good and she explained yes but that the bonded leather repair issue is now the direct responsibility of the store.
After contacting the store I was told and very rudely told that they are not responsible. I was told several inconsistencies that I'd refer to as LIES! I was told since the warranty was purchased in 2012 that it expired 3 years after. Then I was told that since I moved to another residence since the time of purchase that the warranty became void. I was told that the warranty now only covers frame issues. I clarified at the original call that the only way the warranty was void were if I resold the furniture. Now which is it? The store associates were beyond rude and not customer friendly at all! I repeatedly said I have a claim number which no one asked for. I repeatedly said that I was told that corporate was already made aware and if any issues that the store associates should just follow up with them. Again not a single associate bothered to do so.
The guy who contacted me called me from a store in another state and rudely said "Not our problem". Without even giving me a chance to respond he hung up. Customer service is everything to me in this world of the buyers' market. I have made many purchases from this furniture store with my hard earned dollars. As a consumer the customer service was completely disrespectful! I will never again purchase anything from Value City Furniture store ever again. I could care less about a bargain, a free delivery, nor any promotion that they have. I have been a loyal customer but I will not spend my money where they do not stand by their products and let alone disrespect me in the process!

I purchased 2 full size bonded leather reclining sofas from VCF and within 6 months noticed the first tears on the seats. Our furniture has been very gently used, I do not have small children and our cat is declawed. I did buy the extended Pure Promise warranty, going to call them and see if they can come out and repair. All I can say is do NOT buy bonded leather, I paid $1000 for each sofa and now have multiple tears on the cushion seating. It is a sofa, meant to be used and sit down on. It is not a piece of furniture that is light use, and although we have been very careful, I do not think this material is durable enough for use on a seat cushion. I dont even have the furniture paid off yet and it looks terrible. I have to keep for many years to come, very disappointed in my purchase.

We bought a couch, loveseat, chair stadium style seating and a dining room table with chairs we picked out. It cost over 3k. The table and chairs are good. The stadium style furniture with the couch and chair that has buttons to push to open the recliners are both not good. You can't lean on the couch or arm of the loveseat which is a manual recliner. Why you may ask, because it will lean and break the reinforcements on the back of the furniture apparently. Not built good at all! We are lucky we got the insurance. If you didn't use it you get your money back after so many years I think. Well, that will never happen. The first time they were out it was because they didn't hook up the furniture to an outlet so that you can use the outlet and USB inside the couch and the chair. Note, not the manual loveseat because it didn't have one.
Also the pistons on the chair in the arms were malfunctioning. Every time you pushed the button for the recliner, the arms covering the compartment for remotes and where the outlet was kept popping in the open position and if you didn't have your arms on the chair it would stay open in the popped up position. Those pistons would take over 3 months to get to us. During that 3 months... they were out again for the chair, which was stuck in the open position and wouldn't close. Nice. The next time they were out were to finally put the pistons in and the guy said that the arm may come up a little until it is warm. It was cold that day. That never happened so they had to bring out another one. The next time they were out was because the couch arm was leaning. Before he left he tried it and the couch made a clicking noise because he said he set it to go back further down for me.
Now, two things here. One I assumed the clicking was normal because I'm not an furniture repairperson. Second, I didn't notice at the time the comparable difference it looked to the other side of the couch, but maybe I was just being picky. Assuming he knew what he was doing I went along with it. After all, it's the same guy every time. He leaves. Now I sit down on the couch that he just put a reinforcement piece in that fixed the arm of the couch and told me not to lean on it and to be careful. IT'S A COUCH. What person doesn't lean on the arm of the couch. I have older children that do it. Really? That day when I went to go get up from the couch, the first time, you all, the couch recliner part was crooked and wouldn't close properly. My husband came home from work and fixed it but, the coach will never be the same because it still has a two clicking sound and every now and again when I adjust my body it clicks.
I don't even weigh 280lbs and now it is 7 months and I hate this furniture. I like the idea of the way it looks. I like the lighting, USB, the outlets in two of the pieces, the cup holders and Bluetooth hook up but, it is the most uncomfortable furniture for someone with my type of muscular issues. On top of all that, my back started hurting and I need pillows around me to be comfortable and if I could trade it in for something else at this point I WOULD. I'm hoping to win the lottery so I can buy new furniture again, because technically, I'm going to need too in order to be happy at this point. Did I mention they won't replace it. They just keep coming out to fix it. Yeah, I'm done. I thought they changed but, sadly not. At least the guy that comes out is nice, but I spear it seems like he messes it up so he can come back.

I waited all morning on furniture delivery that my husband Paul ** had ordered for me. The furniture never came and they were saying they came by to deliver and no one was answering. The address was 7138 and they tried to deliver to 7128. I am very unsatisfied with this experience because this was the third time for rescheduled delivery. I had to cancel my order because I cannot continue to take off from work to get furniture delivered that never shows up or shows up at the wrong address that they made a mistake in getting correctly. I needed this furniture delivered because they made no effort to deliver at my convenience when this was the third attempt.

I purchased a bunk bed with trundle on May 1st from store on Maple Rd., Amherst after 10 years of shopping there. We schedule for pick up on May 3rd. My husband got there and questioned the number of boxes he was given as it seemed very small. He was told we were all set and as he thought we were not. After opening all boxes we realize we were missing the head and footboard. He was told after 45 minutes of arguing with three different people that "they don't know what to tell him." The bed was reordered and scheduled for free delivery on May 11th. The men came and put it together with new missing parts. The ladder was missing a step and the top of the bunk did not have an opening.
I called them back and told them to fix it. The delivery men argued with me and told me the last step on the ladder was optional. After looking at the website picture they figured out the problem and the bed was again ordered wrong. I was told someone would call me May 12 to schedule another free delivery and I receive no call. I called May 13th and I was told I was schedule for May 14th. I said no because I was gone all day and no one called me like they were suppose to. I was told I would have to wait to May 25th then. I said no they will come first thing May 14th, I will not wait another day. After almost 1 month of waiting I finally have the correct product in my house. Bottom line I will never go there again.

Purchased KFIN-Darius Sofa and Loveseat. Was SOLD on what a GREAT QUALITY couch this is. After 2 years couch cushions are shot and Value City will not stand by the product even though I purchased 5 year protection plan for $159. I was told by Salesperson that the protection plan will cover me for ANYTHING that would go wrong with the couch... That was a LIE, and I didnt check as I believed what they were telling me (yes, my bad). All I was told from customer service was that its in the warranty that cushions are only covered for 1 year (which in my opinion should be covered by manufacturer anyway... and I should be at least protected for the next 4 by my PROTECTION PLAN... or AT LEAST highlighted to you when purchasing a PROTECTION PLAN!!) To me this place is now no better than a used car dealership (apologies to used car dealers) and I will never walk in to another Value (because product is low cost built) City...

My husband and I purchased this furniture because the sales associate said it would last at least 5 years. That was the first lie. On-the-go back of our invoice it states that they would repair and/or replace if need be. When I called to have someone come out for the second time I was told that they only replace the parts, they don't replace anything... second lie. This furniture is less than a year old and the cushions need to be replaced again. All I want is for them to stand behind their merchandise. That is only the right thing to do. I will never buy anything from that company again... You live and you learn, and I learned a lesson from this experience. Value City does not stand behind the things that they sell. So Sad... So now when we have the money we'll have to buy furniture all over again, because they refuse to replace it or to give us our money back. I'M PISSED!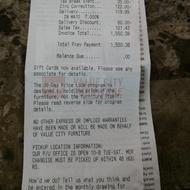 I had a very bad experience on the Serta warranty program with Value City. These people hide the warranty details at the time of selling the product and customer is entrapped while claiming the warranty. I would not recommend this store to buy any furniture from them. I bought a Serta Signature Mattress from them in 2012 under 10 years of Warranty. This mattress did worked out well and it got depressed in the middle. I launched the service call and they came up with the excuses that the mattress is strained and warranty is void if the mattress is strained. Don't understand this clause and was wondering whose fault it is, when the store didn't informed about this clause at the time of purchase of mattress. Lost around $650 in mattress, just because of hidden warranty clause which was not disclosed while the product was purchased.

I went to Value City Furniture on a Saturday afternoon. I purchased a leather sofa, at the register the salesperson casually asked for my email address. Although I usually don't give out that information, I was under the impression they wanted it to send VCF sales to my email (huge mistake). On Sunday afternoon, my email was full of spam and has been full of spam each and every day since. Please when making a purchase, do not share your email address with Value City Furniture... They will sell it quick to any and everyone possible.

Couple of days were good enough to find out the very, very low quality of the furniture. Now comes the add-on insurance. It's a third party company who has policies in place only to put your furniture to the "not covered" category. Long story, short...very horrible quality.

Do not EVER purchase the "Worry Free Pure Promise" plan when you're asked to add that on to your purchases at Value City Furniture. It is an absolute SCAM! They say that they cover accidental rips/tears/gouges, but what they don't tell you is that there is a list of fine print bullet points regarding things they won't cover. When you're trying to make an important and expensive purchase, such as a sofa, all you have to go by is what the sales rep tells you. You do not have time to read a warranty agreement word for word right there on the spot. When you read that it covers all accidental wear and tear in bold print, you think, "absolutely, I want to protect this investment, so I'll do whatever it takes to do that!" When it comes time to make a claim, however, they will fight you on it and ultimately you'll lose.
Somewhere in the agreement, it even says something along the lines of, "If there's a dispute in the contract, the contract stands." LOL! Just to make sure they cover all of their bases. Also, the woman that I talked to told me it would take 7-10 min to file a claim. I told her within the first 2 minutes that the claim was due to a pet incident. She asked me maybe 10 times to repeat the details, got it all entered in the system, and then told me that we had to start over because the information was lost. 50 minutes later, the claim finally goes through, and she says, "Ma'am, this claim cannot be processed because we don't cover pet damage." I mean, come on!!! KNOW YOUR POLICIES, PEOPLE!!! Don't waste nearly an hour of my time to tell me something that you could have been upfront about in the first 2 minutes of our call. "Worry-Free Warranty" is not worry free. Don't buy it. Don't even entertain the idea for a second!!!

I decided to go with VALUE CITY FURNITURE because of a sale rep and how professional she is. I Love the dining room set and the King mattress set was on sale for $599.00. My mattress that was suppose to be with the delivery and it will not come until the following Saturday. Delivery was 2:30-4:30. WELL, the movers didn't get here until 8:53pm. I'm so hurt about it all. They kept giving me different times that they would get here. It all was a MESS, BAD TIME MANAGEMENT!!! I WAS PROMISED $50.00 OFF THIS DELIVERY!!!

I purchased sofa sectional, mattress, coffee table and painting, only not to receive my coffee table because somehow they deleted my coffee table and added a warranty that I was never aware of. When I called the customer service I was told I would get a phone call back which never happened. When I called back their response was hideous and unbelievable. To be specific the so-called manager name was Chris.

I purchased a queen bed from Value City Department Store. The name of the bed "American Signature". The right side of my folded up, and sank to the bottom of my box spring. I purchased my bed middle of June 2013. My concern, I paid over $700 for a bed that I intended to keep for five years. Needless to say, I have to throw out my bed into the trash due to a manufacture issue. I am currently shopping for a mattress set, I was informed by Value City Sales Associate to write a review regarding my experience using "American Signature" product.
Value City Furniture Company Profile
Company Name:

Value City

Website:

http://www.valuecityfurniture.com/