Consumer Reviews and Complaints

If you are in the market for a washer or other major appliance, I really hope you read these reviews and stay away from SEARS! And NEVER buy them from this company. I have been dealing with its incompetent customer service for a month now trying to get my "brand-new" Maytag MVWB955FW 6.2 cu. ft. Top Load Washer w/ the PowerWash® S washer fix! FIX a brand-new washer for heaven's sake!!! Can anyone please help me understand how in the world a "new" item can break down 7 months after its purchase?
The repair guy has fixed the washer 3 times, and there will be a 4th-time yeah!! Also, not to mention how I had to put my life on hold because I have to wait for them to show up. So in the meantime, I have to spend more money and drive to the laundromat to do my laundry because I was sold a lemon! Oooh but that's not all, you also, have to know about their wonderful and so helpful "customer service", which by the way, will put you on hold, transfer, or hang up your calls and confuse the bejeezus out of you because you can barely understand them! I hope to find a class action against this company so can I add my name to it! So in the meantime, I will file a formal complaint with the Better Business Bureau!

Don't ever buy a Kenmore Elite nor go to Sears for appliances. My $2000 Kenmore Elite was in my house for 1 year and 5 months before the motherboard broke. It is 2 weeks before the technician could come in and 2 weeks before he can come to fix it. It's still not fixed. I have been on the phone countless times and every rep told me something different. I had to buy a $600 warranty only to be told AFTER that purchase Sears will only cover up to $500. So why buy the warranty??? It has been the worst experience in my life and Sears doesn't deserve any stars. They have misled me every step of the way -- 1 star is too much. DO NOT BUY KENMORE.

Do not use Sears online to place any orders. I have always liked Sears but they have gone completely downhill and their online services are horrific. I have had a PayPal account for many years and wanted to check out with Sears using PayPal which I had done before. There was some type of glitch with Sears and PayPal was not available to use because Sears system was down. We called Sears and they talked us into buying e-gift cards from PayPal and using those to place the order because their checkout with PayPal was messed up. We bought $165 worth of gift cards and went back to Sears online to place the order. When we clicked submit order, it read: "Sorry your order was not processed. Something went wrong." So we immediately try to place the order again. Sears took the money but did not have an order for us. So somehow we spent the money but got no clothing, no shoes, nothing.
I have been trying for one month to get Sears to credit back the $165 to my Paypal account and they keep saying that the e-cards are frozen. Well anything should fall out in 30 days. I have tried to be patient but what makes it all worse is that every customer representative that Sears has is nasty as a summer cold. I am done with Sears and beware of their online shopping. I would not trust the system that they have with any of my personal information especially payment information. Do not go to Sears online. It seems as though since they combined with Kmart they are just not Sears and Roebuck of years past. I give them a zero zero zero zero zero zero.
I have finally had to open a dispute with PayPal in order to get my funds replenished. They should have to pay back that money with interest. I am very disappointed with a store I shopped with for years but never again in-store or online. I know I am minuscule As One customer but this is one customer they lost and I have spent very much money at Sears over the years. I have no order number because there was never an order placed. They just took the money and ran. Also have no receipt, only a dispute opened with PayPal.

You always think your experience will be different but I beg you, DO NOT DO BUSINESS WITH SEARS. You cannot speak to anyone besides a call center employee in the Philippines when you have a problem - and you will! I have been trying to exchange my refrigerator for weeks now with a smaller model. The wait is obscene and I keep getting random $74 charges to my account after I was told I'd be getting a REFUND for the difference. The replacement fridge is smaller and less expensive. NO ONE has been able to tell me why I keep getting charges and there seems to be no way to stop it.
I have called everyday multiple times and always get transferred to another department or told I need to wait on a call from someone in deliveries. I have never seen a long standing name brand care so little about customer satisfaction in my life. This was a major purchase for me and it has been horrible. They are stealing my money and refusing to bring me my replacement unless I wait for weeks with a fridge that is too huge for my kitchen. I'm considering going to the local news about this because they should be shut down. Look at all the complaints!! Go to Best Buy.

NEVER AGAIN will I purchase an extended warranty from SEARS... mostly likely I will never again purchase anything from SEARS. I purchased a Craftsman lawn tractor May 17th of this year. In early July it started leaking oil and spewing smoke so I called 1-800-4 MYHOME. A technician was to come out on one day, then another and another and finally someone came in early August. The diagnosis was made, parts were ordered, it was temporarily fixed so I could continue using the mower. The parts arrived and another date was set for August 23rd. I changed my plans and stayed home all day waiting and waiting and waiting... received a call at 4:30 that it would be Sept. 20th. Would you believe I received a call this morning that it will now be October 2nd!! I am currently on hold with SEARS waiting to see if I can get my money back on this warranty. What a JOKE!
How do I know I can trust these reviews about Sears?
885,935 reviews on ConsumerAffairs are verified.
We require contact information to ensure our reviewers are real.
We use intelligent software that helps us maintain the integrity of reviews.
Our moderators read all reviews to verify quality and helpfulness.
For more information about reviews on ConsumerAffairs.com please visit our FAQ.

DO NOT!!! DO NOT!!! Buy a Service Warranty from Sears Home Services. When my washing machine broke down in April of this year I called Sears to come and fix it and of course they sell you on a one-year service contract. They tell me that this warranty covers not only my washing machine that I'm having fixed but also my other appliances in my home such as my refrigerator, dishwasher and stove. Well lo and behold five months later September 14, 2017 my refrigerator decides to quit and break down on me. So, I go and get my receipts for my WARRANTY!!! And give SEARS HOME SERVICES a call and guess what they Say? It's CANCELLED!!! And was cancelled in MAY!! WHAT??? I SAY!!! NO!!! That's not possible!!! It hasn't even been a year yet.
All I get is the run around from some lady I can barely understand and she gives me a number to the Warranty department. So I call that number which is 1-855-256-2467 talk to a lady tell her the whole story AGAIN!!! And she Also tells me that my warranty is cancelled and I say NO!!! It's not... She was able to give me my contract number and then she transfers me to another department and I literally sit on hold for 5 HOURS!!! I REFUSED to hang up. My phone call got dropped. I'm so upset with Sears and after reading ALL these HORRIBLE reviews I don't understand why they are getting away with this. It's a SHAM and SHAME on them. I will NEVER spend a penny in SEARS AGAIN!!!

Kenmore stove - I had 1 burner on the left back side to not operate anymore. Today Aug. 18/2017, the price was to be $451.78. For the 1 burner. I could buy a new stove for that. Needless to say I did not get it repaired. It still cost me $97.23.

My wife and I bought a mattress at Sears in Freehold NJ. We paid $2800 for a defective mattress and they say they cannot come and pick it up because it is defective. Really??? And they also want to charge us a 15% restocking fee for a mattress they shouldn't resell. They tell me that it will not be restocked but the charge is for the usage for the 30 days that I had to keep the mattress. Again I say REALLY??? Every time we called their customer service # we were given the runaround and told that Colleen the supervisor will call us back and she never did because when I called back to speak to her I was told that there is no Colleen that works there. REALLY??? Another LIE! So now I call back the next day and I am told to call the corporate # that they gave me which I do and they tell me that "Someone from the mattress team will call me back in 72 hours" which never happens. REALLY???
So now 72 hours pass with no call so I call them back again and am told to call the customer service # LMFAO (chase my tail again). They tell me that they cannot waive the 15% restocking fee because the mattress is defective HUH?? So now I have to pay $365 to restock a mattress that they will try to resell and also a pick up fee of $80. (Are you kidding me?) The customer service is abysmal. Sears if you're not smart enough to know what abysmal means let me tell you. Extremely bad, awful, atrocious! I have not shopped in this store for over 25 years and now I remember why I stopped. I went back to Sears because I hate to see a once great American company going under the way they are, but now I see why they are. The CEO Eddie Lampert does not care about his customers at all. If you read this you will see why Sears CEO: 'We don't need more customers' - May. 11, 2017. Pretty amazing huh?
When you deal with customer service for Sears you are dealing with a third world organisation. They don't care if you are a satisfied customer or not. They just want to steal your money and send you on your way. The best line I got from them was that someone from their mattress team would call me back. LOL. You really have a mattress team? All the reviews I read on here are all very bad and I can see why Sears and all of its sister stores will and should go out of business. The founding fathers of this once fine company are I'm sure spinning in their graves. Do not ever buy anything from this company. You will be very very sorry if you do. Good luck to those that do not heed this and all the other warnings on this site.

Garage Door Opener - On my owners manual it states, "From the 91st day up to 3 years from the date of purchase, replacement parts for any defective parts on this product will be furnished, free of charge." I called Sears numerous times only to find out that they do not honor this claim. They refuse to provide ANY parts free-of-charge. Instead, they insert a bait & switch saying if you PAY $75 for a service call the technician will "look at your problem." Of course, there are no guarantees the tech will do anything.
Furthermore, the part that failed on my unit 41AB150 is a well-known part with a history of failure due to a design flaw has been officially replaced with an upgraded part # 41AB150-2. So, Sears, is not honoring what they claim on the owners manual as free part replacement warranty. Do I need to start a class action suit? Are there lawyers reading this? Please contact me. BEWARE: Sears DOES NOT HONOR ANY WARRANTIES - even if it's printed in black & white on the owners manual.

Sept 14, 2017. When we purchased a Kenmore Elite refrigerator 3 years ago, we also purchased their 5 year Warranty Protection policy which, they said, would cover everything and anything that went wrong with it within the next five years. No labor cost, no service charge, nothing for parts and labor. As a matter of fact, once a year a technician came to check out the refrigerator, declared it in fine shape, and left. This is the 3rd year of the agreement, and when the technician came we pointed out that some type of debris was coming out of the filtered water even though we have faithfully replaced filters and had just put in a new one sold by Sears.
Then the runaround started. First, they said it was the village's water system that was causing the problem because the village has such hard water. When we pointed out that no one else in our condo complex had a similar problem, nor did we for the first 2 years, and that every other faucet in our condo is connected directly to that same water line and none of them has any problem, they still insisted that it was not a problem with the refrigerator. They then claimed that the lines and filter in the refrigerator were not even covered by the agreement. This problem with the refrigerator water has gone on for over 2 months, having spent hours on the phone trying to explain our situation. The people answering the phone were rude, not willing to listen to our reasoning, canceled appointments with technicians without notifying us, and a host of other issues.
Today we got the same runaround on the phone so we finally gave up. We called the Service Warranty Office and canceled the remainder of our service agreement. They said they would post a refund for the remaining 2 years to our Sears credit card. We'll have to see if that really happens! We're done with Sears and now warn others to avoid being taken in by their hollow promises and their lack of integrity and empathy with service problems with this type of service agreement.

I purchased a Kenmore Elite, and have been dealing with Sears repair department for over 3 months, two technicians out, parts on back order for months. Now technician cannot fix leak and still have no refrigerator. Sears has the worst customer service I have ever encountered. I have been living outside of a cooler and they give you the runaround each and every time you call. Was told that it would now be covered under exceptional parts warranty, however, again, I have to wait for this long process to go through.

The cooling system for my Kenmore Elite refrigerator stopped working in July which I got in 10/2015. It took Sears 3 weeks to come out and diagnosed the problems, then they told me my compressor was leaking. They didn't tell me that the air compressor was still under warranty until later, however they said I will have to pay for the labor cost of $350. Not ridiculous enough, they give me appointment to come back after the part arrived but I had to pay for the service for that day first.
4 weeks later, part arrived as they ordered, technician came for the appointment, but unable to fix as part came broken, need to be re-ordered. New appointment schedule in 2 weeks later, 2 days before appointment they told me part was back order and they have to reschedule me to 10 days later. I got very upset, I keep calling customer services/complaint department, but they kept saying that "unfortunately there is nothing they can do". They offered to buy extended warranty with them for $50/month and it will be good for 1 year. At this point, I do NOT want to pay any a penny at Sears anymore. We are more than 2 months without a refrigerator. I called them back today, again they said there is nothing they can do, I should call them back after my stuff was fixed... What for??
This is my first review ever. I just want to share the bad experience I had with Sears for the next person to consider before coming to Sears. No wonder why Sears is so empty now. Who would want to buy stuff at a place like this? Customer service has no customer service skills, customer solutions had no solution for customer. I would never go back to Sears ever again, will be sharing with people I know for their consideration to come to Sears for anything.

As I write this, have a Sears repairman here for a refrigerator that has been out of warranty for 3 weeks. To fix part, it's cheaper for me to buy a year of insurance from them. And pay for a service call -- which will NOT accept the 25% deduction they offered me. And that's less than the repair would cost if I don't buy the insurance. If I'd had the refrigerator longer, I'd simply get a new one from somebody else. Am very unhappy to say the least. Dealing with Sears has been a nightmare. I feel like I've been ripped off by them and want nothing more to do with them. I will be contacting the Better Business Bureau to report them. NEVER BUY APPLIANCE FROM SEARS AGAIN.

Sears was hired to renovate my kitchen. Start date was to be August 18, 2016. Based upon Sears "reputation," I hired them to do a kitchen renovation, a complete gut. It was the worst experience I've had in 19 years as a homeowner. The subcontractors either came late (about 10:00), did terrible work that had to be redone, or didn't show up and I had to keep calling.
Customer service in Eatontown, NJ did not ever return calls. Things got better when I did a little research and contacted executive headquarters. Even then, there was not much done, since I found out these remodeling offices are "franchisees." The cabinets were put up and taken down four times because they were crooked. The soffit was removed by the GC and Sears refused to put in a new soffit.
After over four months of no kitchen, I was ready to go to court. Fortunately, I found out they didn't obtain permits. With that, the job was shut down and management woke up. The job finally finished in early February 2017. Two drawers do not open and close properly and the doors slam. The windowsills are crooked. We paid another contractor to finish up some of their mess. Beware, beware, beware. You can do a better job yourself after attending a Home Depot class. It was an absolute disgrace. I won't even go into Sears to purchase a wrench after my experience.

I purchased a new water heater from Sears in 2012 that was supposed to last for 6 years. This month it failed just shy of 5 years of use as I found it was hemorrhaging water. Figuring I would need to buy another one, I got online to check out Sears to see if I could get a new heater under this one's warranty. I found this website and was very disheartened by all the negative feedback given about Sears, their products, their service, and the lack of customer support. Prepared for the worst case scenario I returned to Sears, spoke with an appliance sales girl who handed me what I believe to be the same runaround phone number that got everyone else nowhere. I told her I was giving Sears one chance to make this right, then I would swear off Sears and buy elsewhere.
However, instead of looking at that leaflet, I went home and found a number on my Sears water heater for customer service. I also had kept all the paperwork for this purchase with the water heater so I had it handy. I called the number on the unit, gave them the purchase date and my information. They informed me I had purchased the full replacement guarantee at the time and anything this unit needed, including replacement with a new one, was covered. I honestly did not remember buying that policy but I'm glad I did. They came out on schedule, fixed my existing water heater in about 20 minutes with new parts. He also flushed the unit of sediment to prevent further problems free of charge.
But, even though the one problem was fixed, the water heater developed another issue shortly after. Sears had my same repairman out within 24 hours and after assessing the problem, determined that this failure would require ordering a new part. He placed the order, has arranged for it to be delivered overnight to my front door and has already put me on his schedule to return and repair the heater again free of charge.
I was telling a co-worker about my experience and she said she has a service contract with Sears on all her appliances. It cost her $500.00 and had paid for itself over and over again - including appliances that were in her home at the time she bought it 13 years ago. In any case, I'm very happy with Sears and will buy appliances there in the future. BUT I will make sure I pay for the extra warranty as well. I think maybe that might be what had made my experience one that I can give a 5 star rating on here.

We received multiple emails and texts confirming delivery of 2 refrigerators, the last one received at 6:30pm, at 7pm I get a canned call stating the delivery needs to be rescheduled and won't be until the 27th. Unfortunately, we need the appliance prior to the 16th for a wedding. Worst customer service ever and I will NEVER purchase another appliance from Sears ever!!! Sears sucks! It's no wonder they are closing stores and are going out of business!! Good luck with the liquidation sale!!! I feel sorry for all of the employees!!!

I needed a specialty screwdriver, specifically a T6 Torx, to fix a calculator. When it come to hand tools, I have almost always bought Craftsman. This is because I grew up seeing my dad and grandparents using Craftsman and knew they were the best hand tools. So without any hesitation I went to Sears.com (on 3/2/17) to purchase a Craftsman T6 Torx screwdriver, and I stuck with this screwdriver even though it was on back-order and the expected shipping date was a month away (approximately 4/7/17).
The month long waiting period came and went with nothing from Sears, except the spam emails asking me to review a product I have yet to receive. I contacted Sears.com in the middle of April, help via their chat window to make sure that I had not missed the notification that the item had arrived at the local store for me to pick up. During that conversation I was notified that the item was still on back-order and should shipped around 5/18/17. As I was starting to get annoyed, I reminded myself that I'm getting well built hand tool and convinced myself it was worth the wait. Then along comes June or July, I can't remember which, and I still have not received anything. This I was going to talk to a real person via the phone and not by chat. Did you know that under the "Call Us" link there is not a single phone number? That's horrible customer service right?
Anyway, the real person said it would be August. I did not pay attention to the exact date nor the excuse the representative gave me. As probably guessed by the rating and the subject August, like the other months came and went. Which brings me to today. I finally remember that Sears has my money and hasn't up held their end of the transaction, so I tried to call Sears again. Three months later and there is still not a phone number under the "Call Us" link. So I decide to call the local store just to check to see if I may have missed the email or phone call. They was shocked that it had taken over 6 months for a simple screwdriver, and was extremely helpful by giving me phone numbers to call. By the way, in the process of writing this it was brought to my attention that if you enter "Phone Number" in the "Have a question?" text box, on a computer it will not give a phone number, on a cell phone it does actually give a phone number.
I guess I'm just too old school in that I actually use a computer to do my research. Where was I? Oh that right, the lady at the local Nacogdoches Sears store was a pleasure to talk to and work with. I called one of the 4 numbers (1-800-416-8057) that the nice lady at the local store gave me and got this soft spoken, hard to understand guy. He sounded surprised it has taken over 6 months to deliver a screwdriver. This representative was unsympathetic to my situation, did not offer an explanation as to what went wrong, nor offered a reasonable or logical solution to my problem.
All he was willing/could do was cancel the order and replace the order. I even informed him that the item was in stock in a nearby store. Is it impossible to have an employee grab the item off the shelf and mail it or drive it to the Nacogdoches store, and at the bare minimum is it impossible to have the Lufkin store place the item on hold and ask me to drive down there to pick it up? When I informed him about my brand loyalty to Craftsman, and that I will not be replacing the order because Sears has shown they cannot be trusted to fulfill a simple order, he was like "So?" And that my dear reader is how you go from a $191 stock price to a mere $7.52.

I attempted to return two items that I bought and was 3 days past the 30-day return policy. When I asked to speak to a manager after the associate declined the return citing that it was past the 30 days, a manager eventually came and told me the same thing. I explained that it was just days, (3) not months over the 30 days and I had a personal extenuating circumstance that did not permit me to return it sooner. She did not care and said she couldn't do it. She blamed the computer, saying it wouldn't allow her to process the return. This is an example of a cop-out and lack of human customer service or care. A human should have been able to override the system. Her reply was that if she did it for me she'd have to do it for everyone. Really? That's what she learned in manager school?
I will never step into the store again nor will I ever buy anything from Sears again. I know that Sears is not doing well, (there was virtually no one in the store) and have read that they are in financial trouble. I used to feel sad, as this was a store I grew up with. But not anymore. Sears does not care about me as a person or loyal customer, so Sears deserves to bear those consequences of failing the customer. I should have been allowed to return the two items especially since it was only 3 days over the time limit and I explained my circumstances. The manager simply didn't care. Ironically, I had a whole pile of things I was going to buy and I just left it all on the counter in disgust and frustration. Shame on Sears.

My refrigerator quit cooling in June. It's a Kenmore Elite. Sears came out and told me my compressor was bad and was a quick bit expensive fix. They told me if I bought the warranty for my appliances if they couldn't fix it I'd get a new model as similar to my old one as possible. They have been out 12 times! 3 months without a refrigerator! A manager called me today and apologized and said a replacement was coming. He called me from his personal cell phone to tell me the good news! I was happy! I had spent over 40-60 hours on the phone and waiting for them. They have a 4-hour window minimum! About 4 hours after his call an automated system called me and said a replacement of only 500 would be given! I called the number back and spoke with a higher person. I told her the circumstances. She said and I quote, "I'm sorry but he didn't know what he was talking about and you were LIED to".
It was a Sears employee who told me this! She said there was nothing they could do but give me a 500 dollar credit that I must use in their store for a refrigerator! I can buy the same refrigerators at Costco for about 700 less! With a warranty! Sears tells nothing but lies! Do not buy a warranty! Take your business elsewhere! As customers only we can make a difference! Do buy from them! Let's protect each other! Sears will be out of business in 2-3 years! They are going bankrupt all over! On a personal note! I practice emergency medicine. I have a good income. This is the only review I've written in 41 years! I'm saying this to protect others! Do fall for the scam!!! I've attached the text message I got from the manager after I spoke with him. I wanted to verify if get a new unit and not a credit. He assured me I would get a new refrigerator as close to my old one as possible!!!

They offered me $20 when you spend $20 or more at Sears in certain categories. I clicked on Kitchen Appliances (or when I click on shop now) selected an item that met the criteria, but the rewards didn't show in my cart. I emailed SYW customer service and was told how to use surprise points, qualifications and the amount will come off of the price. They also stated I had to have available current points before redeeming surprise points. That's all well and good, but that was not specified in the terms and conditions for the promo I was redeeming. I called SYW customer service 1-800-349-4358 and was on the phone with a rep over an hour because she had to double check and did notice what is shown to the customer ISN'T complete information.
I advised this is fraud. If there were further terms to redeem the offer, they should have made that clear. The offer says "You have $20 to use on Sears (spend $20.00 or more on qualifying items). It doesn't say you can get $20 after you make a purchase which is what you say you were told. If the offer was you GET $20 when you spend, then THAT'S what should have been written on the offer. While she was on the phone, I redeemed points, but when I got the cart it was the same issue, the $20 points still didn't add to the order. She had no words for that. They are fine with not specifying all terms and giving different terms when the offer doesn't redeem as advertised.
I've reported this issue to them more than once and they show no interest in adding this new information for the customer to know before purchasing. I've called Sears and Shop Your Way customer service departments and they transfer me back and forth between departments neither wanting to provide good customer service acknowledging the problem. Needless to say I didn't place the order since they won't honor the rewards as advertised. I did advise her that I would be filing a complaint and they need to correct this simple wording, so future customers won't have to deal with their double talk.

DO NOT and I mean DO NOT give your job (Home Improvement) to Sears!! We started our kitchen remodeling back in March of 2017 and later we found out the contractor isn't licensed. So we let go of that contractor and we hired Sears since their website and later on sale person told us Sears ONLY uses licensed contractors in our home. The boxes of cabinets were already made and installed and we needed to get doors and shelves for them. The sale person recommended thermofoil material for the cabinets for durability. We were told that we will have a project manager and he will be on top of things making sure the project is going smoothly!! The project manager never even came to our house (again we were told that once a week he should have stopped by to check) and he never even returned our phones called barely returned emails.
We were told that everything will be manufactured in their factory in Atlanta and all the "licensed" contractor needs to do is to install them. That was not true either! Only the doors were manufactured outside our house. The facing that was glued on the exterior surface of the cabinets were cut in our patio and garage!! The shelves were cut in our garage and sprayed with a spray can! The edges of the shelves are SO sharp that every time we try to get something out of our cabinets we get our skin peeled! Screws and nail poking out of cabinets, the refrigerator was installed unbalanced. The garbage disposal was not tightened (as soon as we used it, it fell down and our under sink cabinet filled with water). Wrong glass doors were installed and... More importantly we had an unlicensed, rude, hot temper guy working in our house which in two different occasions he brought his nephew to paint the crown moldings and his dad to cut out some shelves!!
The only mistake we did was not to look at their reviews and consumer affairs reviews before hiring them. We emailed multiple times to have some answers and to get somebody to come to our house and fix the issues, but nothing! Now we know that the good old name Sears does NOT exist anymore and their LLC blah blah blah is only out there to collect money to pay for their debt. PLEASE DO NOT hire these people as they don't give you what they promise!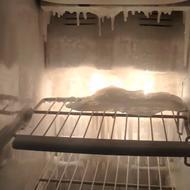 I've had a "Master Protection Agreement" continuously with Sears for 40 years (which means, in total, I've spent over $40k on protection agreements). Sears advertises all over their stores, on their website and via their sales people that "A Sears Repair Protection Agreement provides you with the Guaranteed BEST Coverage in the industry." That was true at one time but certainly is NOT TRUE any longer!! Part of that coverage is a NO LEMON GUARANTEE (If your product needs more than three repairs in a year, they'll replace it) and REPLACEMENT GUARANTEE (If they can't fix it, they'll deliver and install a new one). NEITHER of those descriptions are accurate. They are supposed to replace it with a comparable one, one with the same features and of the same quality - THEY DON'T!!
Sears determines what is a "comparable replacement", and if you don't like their choice they refuse listen or compromise. They tell you your only option is to go to the store, pick out the one you want and pay the difference. I did that recently and the comparable one was twice the price of the one they approved (more than $1000 more) so I bought one of lesser quality and still paid several hundred dollars above what they offered. As for the "FOOD LOSS REIMBURSEMENT" they lowered the amount I submitted with no explanation. They also advertise "EXPERIENCED SERVICE TECHNICIANS". The last technician that came out (it was his 2nd trip for the same issue) replaced the same parts he replaced 3 weeks before, put the parts in wrong and caused an unbelievable mess (see pictures of the freezer in my GE Pro side by side refrigerator).
I'm up to 5 or 6 repairs on my GE Pro refrigerator in the past few months. I haven't exercised the "LEMON PROTECTION" option because when I did that with my Lady Kenmore Refrigerator they wanted to replace it with a much lower quality (and less options) refrigerator. Their excuse was that they "No longer offer the LADY KENMORE model". That's true but the salesman at the store said it was renamed the KENMORE ELITE. The amount they offered for the Lady Kenmore was more than $1000 less than the cheapest Kenmore Elite.
My recommendation is: check with other companies that offer protection agreements but DON'T BUY A PROTECTION AGREEMENT FROM SEARS unless you want a fight YOU CAN'T WIN because there is no one to turn to when they don't honor the "Guaranteed BEST Protection". It smacks off FALSE ADVERTISING but apparently there is no one policing companies that don't honor their advertising, their promises or the contracts they sell.

Dryer died yesterday - had it for 8 months. Sears repairman shows up, flips circuit breaker and the plug sends off sparks. It burnt out the unit it attaches to inside dryer. He says it will be 10 days for new part to arrive and I must go to Home Depot to replace the cable that connects the dryer to the electrical outlet. I bought this cable at Sears when I purchased dryer. He says this is not his job to replace. I want a new dryer. This defective cable, sold to me by Sears, could have caused a fire. I got nowhere with customer service or with Sears corporate customer service. Totally useless. So I am now without a dryer for the next week and a half, and Sears is telling me it's my job to go out and purchase a new cable. This is unacceptable.

TERRIBLE. DO NOT PURCHASE APPLIANCE REPAIR WARRANTY! SEARS gets worse rather than better. You purchase a 1000.00 fridge then add 150.00 for a special repair warranty and it takes anywhere from 2-3 weeks for them to come out for repair. 1-year-old Kitchenaid Metal updated fridge bottom freezer 2nd time it's broken. Same problem the freezer and the fridge gets ice buildup behind the drawers so you can't get to it. You won't notice until things like milk and ice cream is warm or less than frozen.
By the time Sears comes out you will have lost a lot of food. They are more than willing to allow you to claim spoiled meat or let you pay to take your family out because fridge isn't working. Something isn't right here 1 week is more than enough time to get a repair person out. Otherwise don't sell the warranty. Back to file another complaint with BBB then going to Sears Main office to complain. PURCHASE YOUR APPLIANCES ELSEWHERE PEOPLE!!! ANGRY IN Maryland.

Bought a Central Air in 8/29/2008, now the Sub-Contractor (CR Refrigeration) sends a bill that should have been paid back in 2013 by Sears because it was under warranty. I cannot get any person who is educated enough to help me with this issue. All the contact persons I had with Sears either do not work there anymore or the phone numbers I have are no longer valid. Sears may be a BIG company but the larger they get the more stupid and ignorant they get! Poor Customer Service, they hang up on the customer, Rude, No Experience, a bunch of Morons, keep you on hold just to keep passing the BUCK!

I will NEVER again purchase another thing from Sears!!! Their warranty service is terrible. I've been on hold the last 4 hours to no avail when I actually spoke to a human. I've called the "corporate" office which is outsourced. I spoke to another person who directed me to another phone number and department--STILL HOLDING 30 minutes later! My washer was rebuilt completely for over $1700 dollars back in March of 2016. Guess what. The repairman just left today 9/5/17 and an hour later it sounded like a freight train was running through my house as the machine began spinning out! I should qualify for a brand new machine under my warranty contract with the number of repair calls I have had. BUT SEARS FINDS A WAY TO WHEEDLE OUT OF THE CONTRACT! I will NEVER SET FOOT IN THIS DISGUSTING STORE AGAIN!!!

We called Sears in to repair our clothes dryer that had stopped working. The technician came and determined that an internal thermal fuse had blown. He quoted a price but gave no indication of how long it would take, so we could not judge the value of the work being done. After 6 minutes and 12 seconds he had replaced the thermal fuse, a $1.95 item for which he charged over $19.00 and then another $196.00 for the 6 minutes work. All of this without wearing a mask.

In short, my washing machine was broken for 3mos... It took 4 service appointments -- one of which no one ever showed up too forcing me to reschedule another 10 days out -- and 3 different parts to get my 5 yr old washing machine back in working order. Each service appointment there is a 4hr window you have to wait for the tech... which means 16hrs of work missed to make sure someone 18yrs or older was at the house for the tech.
The first part that was replaced was a rebuild that was broken. The second part was not the correct part. The third part was a brand new one that fixed the washer, but by this time we had gotten so frustrated that we had bought a replacement for $400 at Home Depot that came with a 10 yr warranty at no extra cost. In the 3mos that my washing machine was broken we had family visiting from out of town with as many as 11 people staying in our house. I spend hundreds of dollars, and many hours washing clothes at the laundry mat in town.
Even though I had paid the deductible/service call fee I was sent bills post-service appointment for the deductible/service call fee. Upon calling to cancel my warranty service because I would never trust Sears to repair another item in my house again I was held hostage and told that I would have to pay for the 4 service calls, 3 parts, etc. which added up to over $700. Completely unethical! If I had known the frustration I was about to endure over these last 3mos when my washing machine broke, I would have saved myself the monthly warranty fee and heartache and bought a new washer the day my old one broke!

Bought a Mitsubishi Mr. Slim (ductless mini-split heat pump), through Sears, there was a lot of run-around on the size of the unit, but we decided to go with them anyway. When they installed the unit, there was some minor damage to the coils on the indoor unit which they said, "happens." Annoying, but we still didn't complain.
Three years later, I had to have a huge build up of mold removed from inside the unit. Outside, there was also water leaking from the line right next to the drain tube (so there's water that's been sitting up against our wood house). This has occurred due to the unit being improperly installed--of course, this is well past their 1-year installation warranty. Seems like they should be responsible for the damage this has caused and repair costs, but they don't need to because it's past their warranty.

It's almost not worth taking the time to relate this in light of the overwhelming evidence already presented of Sears's lack of consideration of their customers. However, these other people have taken the time to do so, and if I had bothered to search for these reviews in advance, I would have avoided the frustration I am currently experiencing. We purchased our side-by-side refrigerator on or near Thanksgiving of 2014. A little over a week ago it stopped working. We called for service and were told we would be contacted within 24 hours.
At 28 hours we called back and were told that they actually had 48 hours to call us back. 24 hours after that we called and were told to try some things and call them back. When we called back, we were at square one and they wanted to do the whole thing over again. When I refused, they scheduled an appointment... for the 21st of September (three more weeks). This warranty (yes, it's still under warranty) is worthless. DO NOT BUY SEARS! Now that I'm aware that this is normal for Sears, I will never purchase anything from them again. DO NOT BUY SEARS!
Company Name:

Sears

Website:

http://www.sears.com/