Consumer Complaints & Reviews

We requested a repair on a Frigidaire Range. The appointment was supposed to be between 1-5 pm. When the repair technician had not arrived by 4:45 I called the repair service center to ask the status. I was told they were unable to tell me the status. As per the email they send out, Sears is to call you if they are going to be late. Prepare for your appointment. Day before: "We'll call you to confirm your appointment." Day of service: "We'll call you prior to our arrival. And, if your technician is running late, we'll let you know in advance."
I called the center again at 5:30 to find out the status. Again, the call center couldn't tell me if the tech was going to arrive or not. At 6:40 pm I received a call from the Technician stating he was just finishing his previous service and wouldn't be at my address for another hour and a half. At which point he stated he was going to cancel the appointment. I took time off from work to be home during this timeframe. It cost me a day off for their service engineer to cancel the repair.
In the conversation with the service technician it was revealed that the dispatch center had the wrong city on the order. The technician was being sent to a city and even if he were on schedule he wouldn't have been able to come. I contacted the service center again to get a refund of some kind for my time. I was now going to have to take off two days for the repair now when it should have only taken one day. I was offered a $10 gift certificate. I asked to speak with a supervisor, who offered me a $50 gift certificate. When I told him a "gift certificate" was inadequate, he hung up on me. I called back to speak with a second supervisor who told me that a gift certificate was the best he could do. When I asked him who his supervisor was he said I wouldn't be allowed to speak with anyone else and then he too hung up on me.
My appliance business is going elsewhere. I can understand the mistake with the technician. What I can't understand is hanging up on a client. Even if I were being combative, hanging up is not the proper way to deal with an already upset customer. On the third call I told the person who answered the phone that I was recording the conversation. When she transferred me to the next supervisor he demanded I turn off the recording. I stated to him, "You are recording me. Why am I not allowed to record the conversation as well?" and he hung up. Highly insulting behavior for Customer "Service".

Called for a Saturday appointment on Friday afternoon for emergency repair on a freezer at my business. Appointment made for 8-12 Sat. Received a call at 8:30 that tech was on the way. Checked status all day and time was constantly changed. Called at 5pm and was told the tech had arrived at 4 and no one was there... It is a busy fully staffed store. Two phone numbers left for reference and neither were ever called. When I called to check a robot from India kept repeating "we need to reschedule your appointment." Over my dead body! The really lousy thing is I never called Sears, I called a local Appliance Repair company and they rerouted to Sears.

We were looking for a new mattress. We went to Sears, laid on all their beds. The sale lady explained how Beautyrest was one of the best mattresses. We laid on a Madelyn Beautyrest. It was comfortable. After spending at least 2 hours trying them out we went for the Beautyrest Madelyn Recharge. We left excited and happy from the store. Once the mattress arrived, I laid on it and realized it didn't feel like the one in the store. It felt like a real hard cheap one, so I thought maybe give it a week and it would get better. Nope it didn't. My husband and myself were waking up throughout the night and with pain. My husband who has to wake up at 3:40 am to go to work an hour away was tired, on top of he's firefighter and needs to have good night's rest when he's home.
I decided to return the product back. They said I needed to wait 30 days and pay a restock fee for a mattress that was going to be destroyed anyways and a 69.00$ pickup fee, another fee restock for the box spring, a total of 288.00$. It wasn't like I wasn't buying another mattress. I even told them when they're delivering the new mattress you guys are picking up the one that's no good. My point is that the first mattress purchased was not the same as the one delivered. It had the same name in all but felt totally different. Never again will I shop at Sears. I had Sears point to use for the mattress pickup that we weren't allowed to use. Sears really isn't the company it use to be.

6th or 7th Sears service call in this year on my Kenmore Water Softener. Nearly every part other than the outer shell has been replaced this year under my Sears Protection Services Agreement. There is still at least one more service call needed to repair a leak. Awaiting parts delivery. The reported value of this one service call was $1,300!!! Retail price to replace the water softener would have been less than half of that. 200 lbs of contaminated parts and salt were left in our driveway. The Sears service unit mgr directed the techs to leave it. Sears Customer Solutions agreed it was a poor decision and have recorded an official complaint against him.
Nonetheless, I eventually had to remove the waste myself after 72 hours and calls to multiple Sears groups (Protection Services, Parts Recovery, Customer Solutions). Some staff were sympathetic, but ultimately the best they could offer was a pickup 6 days after the repair on Aug 30. Oh... and they cancelled that Aug 30th appointment within minutes of scheduling it. A Sears "One Source" group used to bring sanity into these "repair vs. replace" decisions... and also acted as the "buck stops here" contact for issue resolution. Sadly, that group no longer exists...

I purchased a Kenmore side by side refrigerator on July 10, 2016 which was delivered on July 19. After 3 days the temperature in the refrigerator vacillated between 45 and 50 degrees. I had to throw out all the food. Sears said they are not responsible for the cost of the lost food. A replacement was available for delivery nine days later. I called a repairman, hoping it could be fixed so I'd have some refrigeration sooner than 9 days. It needed a new thermostat which could be ordered but would not arrive until August 1st. No thanks, the replacement refrigerator was coming sooner than that. The second refrigerator came with obvious dents on the top where the doors meet and on the top left side.
The delivery guy saw it before he even unloaded it and pointed it out to me. I sent it back. A week later another delivery and it was the same refrigerator, different delivery guy. He saw the damage and asked me to look at it before he unloaded it. I sent it back and called Sears and asked them to have the refrigerator inspected before it was loaded for delivery. The 4th delivery and this replacement refrigerator was damaged - much worse than the last one! The top right corner was mashed in, the seal in that corner was buckled and mashed and the door was loose. Once again, the delivery guy asked me to come outside to look at the damage after he unboxed it and before he brought it in the house. I sent it back!
Each time (except the first delivery) the delivery guys were reluctant to even unload an appliance with such obvious damage. How can this happen? I called Sears and asked why they don't have quality control. They assured me that they did. So now it is August 27th, and the next refrigerator will be delivered on September 1st. How can Sears stay in business? I swore I'd NEVER buy another appliance from Sears after the troubles I had with my Kenmore Elite dishwasher, but I did because of the sale price, and the fact that the refrigerator matches my adjacent NEW dishwasher. NEVER AGAIN.
How do I know I can trust these reviews about Sears?
576,738 reviews on ConsumerAffairs are verified.
We require contact information to ensure our reviewers are real.
We use intelligent software that helps us maintain the integrity of reviews.
Our moderators read all reviews to verify quality and helpfulness.
For more information about reviews on ConsumerAffairs.com please visit our FAQ.

Bought Kenmore washer late 2014. Washer has spin issues late July 16, of course out of warranty. Call center rep convinces me to buy, for $39.95 a month, appliance maintenance contract that will cover all my appliances, regardless of age and make. I only need washer to get fixed, but he says the cost of visit and parts can run high. Plus if after 3 attempts at fixing washer still nothing, I get a $500 voucher to buy another at Sears.
August 8th, tech shows up and says part needs to be replaced. Replaces part despite my apprehension since he explains what part does and that is not the problem. He leaves after assuring me all is well. I run a load of wash, same issue. August 8th, call Sears, explain, nothing fixed. They said new tech couldn't be there for over a week! I demand to speak with supervisor. Supervisor gets tech to house on the 11th. Aug 11th, Tech shows up, tells me Sears network is down. He runs diagnostics on washer and says first tech replaced wrong part! New part needs to be ordered, but system is down. Aug 13th, I call Sears to get status of ordered part since I have NO trust in tech remembering to order part when network comes back. Sears rep send me to another rep, who proceeds to disconnect me. I call back, and after 5 "escalations" end back at first level rep who can't answer any questions.
Aug 15th, I reach a woman who does follow up and tells me she, too, got the runaround from Sears, and she's internal! Assures me part was ordered and will be here by August 26th, and tech scheduled to arrive Monday August 29th. She suggests if part gets to house before August 26th, to call Sears and see if tech can schedule earlier. August 27th... NO PARTS. August 27th, call Sears. Again, get runaround. I tell them to track parts (Why do I have to tell them how to do their job?) and told UPS says delivery on Monday the 29th. I explain almost a month without washer, let's schedule tech for Tuesday Aug 30th. Told "No can do." Need to confirm parts before tech can be scheduled. I say, "if tracking says parts to arrive Monday, let's schedule tech for Tuesday and if parts not there on Monday I will call to reschedule." NOPE! So if parts do get there Monday Aug 29th, soonest tech can get there is September 9th!!! Over a month after initial visit.
Conclusion I will cancel maintenance contract. When I told this to Sears rep, they said I would have to pay for tech visit and part, approximately $287. I tell them everything put on credit card, I will contact Visa and stop payment since washer not fixed. How can they expect to be paid for something not fixed. Going to Home Depot. Buying a nice LG washer for under $400 delivered, installed and "old" Kenmore removed. It is no wonder Sears has had to close stores. I predict they will be out of business in a few years. When brick and mortar stores compete with Internet purchases, the only advantage they have is customer service. Sears has shown major incompetence in this area, as well as the Kenmore brand becoming inferior in quality. Sad.

Well what do you know.... this matter was resolved. But not by corporate and NOT by the owner of the store. When the installer heard what happened he showed up and fixed the dishwasher and removed all oil stains on the driveway on his own time and at his expense. The owner never did call me back or try to resolve this issue. She is worthless and shouldn't own the store. I wouldn't recommend anyone dealing with her.
Original Review
On June 29th 2017 I purchased a whirlpool Dishwasher from sears home store in Banning Ca, 92220. It was to be delivered on July 9th 2017. My total bill was $861.28. I paid the entire amount on the day of purchase. On Friday July 8th one day before the delivery date, I got a call saying the truck just left the store and they were on their way to my home to deliver the dishwasher.
When they arrived they backed their truck onto my driveway to unload the dishwasher. That truck sat there for almost 4 hours because that is how long it took the men to install my new dishwasher. When the truck finally left, their truck leaked a lot of oil and left large oil stains in my new driveway. When the men (father and son) were in my house, the father informed me he never installed a dishwasher before, but for me not to worry because he won't leave until he has it right. During the installation, it was clear neither of them knew what they were doing. They passed the instruction manual back and forth, talking in spanish to each other, so I had no clue what they were saying. But it was clear by the looks on their faces they didn't know what to do.
So I took it upon myself to go into my office and watch YouTube videos on how to install a dishwasher. Then I would go back to the kitchen and instruct them on what to do. At the time of purchase I also bought a 6ft DW Kit MDS UPC012305453540 for $28.99. The fittings that came in the box did not fit on my pipes to hook up the dishwasher, so they took all the old parts off my old dishwasher and used them on my new dishwasher. I made a comment.. "oh good now I can go return that and get my money back." The father says to me "no ma'am. You can't return that because I can use this part for future jobs" and proceeds to put something from the kit in his tool box.
Almost 4 hours later the dishwasher was finally installed. The father said to me. "please turn it on and see if it runs and I will check under the sink for any leaks while it is running." The dishwasher was so far under the counter that I couldn't access any of the buttons to turn it on. So the father removes the side brackets that was holding the dishwasher in place, pulls the dishwasher out 3 to 4 inches and says "ok now you can push the buttons to run the dishwasher." I pushed the button, it started right up, and there didn't appear to be any leaks under the sink at that time. Almost 4 hours later they were finally leaving my home, with my old dishwasher loaded onto their truck.
Later that night, and after dinner I proceeded to load the dishwasher and run it for the first time. I got it all loaded, put soap in it and closed the door. When I closed the door to run it, the dishwasher slid back 3 to 4 inches and was back under the cabinet again making all the buttons inaccessible again. I opened the door, holding the door, I jiggled the dishwasher from side to side and pulled it back out. Closed the door again and same thing happened. By now i was upset. I opened the door again this time pulled it out more than enough, so when I close the door again and it slides back it stays out far enough for me to have access to the on and off buttons. Each and every time I run the dishwasher this happens and I have to repeat the process of pulling it back out.
The very next day I called the store to inform them of the poor installation and my damaged driveway. I was told that I had to speak to the owner of the store and she was not there, but they had her direct number and they will send her a text message to call me ASAP. I got no call back. Called again a few days later. I was told the same exact thing by a different person this time, that they will text her and she will call me ASAP. Again nothing.
This went on for 6 WEEKS!! Each time I was told they will text her and she will call me. Towards the end of week 4 and many phone calls later their story changed and I was now being told she was on vacation and couldn't be reached. I asked well who is in charge while she is away on vacation? Can I please talk to them? they said no one only her and that I needed to wait til she gets back. 2 more weeks pass and I call again. She is still unavailable. So by now I am furious and I decide to call Installation Customer Care at 1-800-326-8738. I talked to Payton on 8-19-16 at 4:30pm.
I explained everything to him, including the damage to my driveway. Payton put me on hold and called the store for himself. He too was informed that the owner was on vacation, but she will be in the store on Monday 8-22-16. Payton informed me that I needed to go thru the owner on Monday before they can step in and help me. I pointed out to Payton that my receipt says... SET UP & PUT IN PLACE NON-REFUNDABLE DELIVERY FEE $149.99. Payton assured me that under the circumstances I will get all of my money back and not to worry.
So on Monday I left work early and went to the store to meet with the owner to explain how unhappy I was with the installation and to tell her about my damaged driveway. The first thing she said to me was... "Mam this is the first time I am hearing about this, I have no clue who you are and I never got any calls from my staff to call you back."
I knew right then this was not going to be easy. My first thought was if I have to wait 6 weeks, and make many phone calls to get help and the first thing she does is gets defensive and denies even getting any of my messages!!!! What is going to happen the next time I need help? How long will it take? Will she be rude every time I call in? Is this how she treats all of her customers? Too many questions and none of them were positive.
So I decided right then and there the best thing for me to do was just return the dishwasher and purchase it somewhere else where the business actually likes their customers and wants to take care of them. I informed her that I want to return it and get all my money back so I can purchase a new one somewhere else. Because waiting 6 weeks to get in touch with her for help was unacceptable. That is when she said I will not get all my money back. There was a charge on my bill for $149.99 for delivery and set up fees and that she had to hire someone to deliver the dishwasher, and that she had to pay them all ready.
She also said that the installation was 100% all MY FAULT. Because if I would have read my manual prior to turning on the dishwasher, I would have found out that I can open the door first, push all the buttons I needed including the start button and then close the door and it would start automatically. And it is not her fault that I didn't read my Manual.
I told her corporate told me that under the circumstances I will get a FULL refund and not to worry. That is when She said... "If I wanted my money back for the delivery I had to call corporate back and tell corporate to pay it because she was not giving me back any of it." She also said that she had to run the rest of my refund by the district manager and "IF" he approved it and "IF" they can get someone to pick it up she will give me a refund at that time.
The second she mentioned a district manager's approval. I said... "wait, you're the owner of this store why do you have to get someone else's approval?" and Why didn't anyone from the store contact him to help me since she was not available for 6 weeks. After 5 or 6 attempts of trying to reach her by phone, I asked who was above her? Who else can help me? I was told NO-ONE only her. Now the owner is telling me she needs someone else's approval??? Really. Something is not right.
That is when she got very nasty with me. She said, "Look, I may own this store, but I DON'T own what is inside of this store. So why don't you just let me do my job and when I get an approval I will let you know." I asked "what about my driveway?" She said, "all it needs is a pressure wash and I will try to look for one. If I can find one, I will get that done too." I asked her what her name was. She said her name Tonie ** and then said... "Mam there is the door (as she is pointing at it) now let me do my job and if you want my name it is on the door. I left even more upset then when I arrived. Nothing was resolved. She was rude, condescending, and made me feel like I was just wasting her time. Based on how long it took me to get help (6 weeks) I left the store with a very bad feeling that this will probably be another 6 weeks. I cried all the way home.
My husband passed away in March of 2016 and he normally dealt with this stuff. I'm alone. I'm still grieving his death. I don't have a dishwasher that I am happy with. It moves every time you close the door. My driveway is damaged and Sears has all my money so I can't even go get a new one. I have no clue how long this is going to take, or if she is even going to call me back. My life was turned upside down in March. I was forced to get my very first job after being a homemaker for 35 years so I don't lose our home and this is the LAST thing I need to be dealing with right now.
We bought our home in October 2015 and in November 2015 we paid $32,000 for landscaping in the front and back yard. That included lots of concrete and other stuff too. The driveway, Extended driveway, back yard and side yard all concrete. 7 months later I have these horrible oil spots from an unlicensed independent contractor who left his old truck in my driveway for almost 4 hours because he never installed a dishwasher before. Explain to me again how all this is 100% my fault???
I don't feel anything was my fault, as the owner pointed out to me. I didn't ask the installer to remove any brackets. He did that himself so he could pull the dishwasher back out to have access to the buttons that even he couldn't reach. If the owner would have paid for proper installers instead of cutting corners and hiring UNLICENSED independent contractors that speak very little english, I feel none of this would be happening and Sears would have a very happy customer.
UPDATE-- A week has passed since my visit to the store and email to corporate and no one from Sears corporate has contacted me. The owner from Sears in Banning has not contacted me. My issue is still unresolved. I feel like Sears is forcing me to take drastic measures like contacting media or get legal help. Two things I really would like to avoid if possible. WHY WON'T SOMEONE ADDRESS THIS ISSUE???

OMG... I'm livid at this point. I've taken 3 days off from work to have my refrigerator water dispenser fixed. Repairman came out on initial appointment and did a haphazard job where it was still broken. Made another appointment only to have them call and cancel it 30 minutes before the 4 hour window for them to show up. Now I'm sitting here 2 hours after my 4 hour repair window and still no one has shown up. I will be sure not to call Sears for much of anything in the future.

Bought a new Sears refrigerator and it was delivered and installed by Sears Home Delivery. When they pushed the refrigerator back into its enclosure, they pinched the ice make water line causing it to leak water on my floor for several hours which caused irreparable damage to my wood flooring. Come to find out, Sears uses a third party delivery company, CLW Delivery, and they refuse to take responsibility for their negligence.
After two months of the Sears runaround, they are now saying, "Sears is not authorized to override any settlement determined by this company." They advertise it as Sears Home Delivery. They schedule and confirm the appointment as Sears Home Delivery. The delivery company identifies themselves as Sears Delivery Team. The average consumer is led to believe it really is Sears Home Delivery Team. But when there is an issue, no one will take responsibility. This delivery company has several unresolved BBB complaints dealing with the same type of home damage yet Sears continues to use them as their delivery team. Unreal!

I have a master protection agreement for an HVAC unit in a home that I own that has a senior citizen living in it. The HVAC unit was serviced in July. The unit stopped working Saturday, August 20, 2016 and I called in a repair request. I was told that someone from Sears would call me back with a repair date Monday or Tuesday because they were experiencing an outage. Of course I received no call. Called yesterday and told them again that I have not heard from anyone. After talking to two more associates, I was finally told that it would be put in the emergency repair system and I would receive a call today. No call today so I am calling again. Still no one seems to know what to do. I have an elderly person in that home. Same run around. No one knows when a technician can come. No one cares.
This same situation happened three years ago. Had it serviced and went down within a month. Now I have to tell senior renter that I am still waiting on Sears. This is the worst customer service I have ever experienced. I have been on the phone for more than 30 minutes this morning (currently on hold again) waiting for someone to help me. This is crazy.

American Home Shield assigned Sears to fix my oven. When I called Sears and gave them my Dispatch Number, they said they can't come up til Sept 2nd and gave me a 9 hour window! Are they nuts? I have a business to run. A two hour window enables me to have an employee there while I'm home for Sears. When I asked for that, I was told, NO, not possible! However, they came out on a service call 3 months ago to fix my brother's fridge and they gave him a two hour window. When I told the customer svc. rep that, he said that there are different rules for a Sears direct customer, and home warranty company appts.
Let me also add that I bought a washer online. Free shipping, bought the install pkg, and take the old one away pkg. Called the Blythe, Ca Home Store where it was delivered. Called and was told, by the owner, I had to pick it up because there was a handwritten note that said pick-up. I told her, that the old one was to be picked up and removed. Next she told me they charge $70 for delivery and installation, and that means if I don't pay that, they drop it off at the curb in front of the house! BWWHAHAHA! I told her to check the order. She told me she can't help what they do online! Yikes!
I called Sears online dept and they called her and straightened her out. She called and said I was right, but asked if I knew that she isn't paid for deliveries, installation, etc., but has to pay the men. I personally know that's a lie, but I simply said, "boy, you've got a bad deal there"! Since then, the Home Store has been pulled from her by Sears, there have been years of complaints! It is no wonder Sears is a failing entity!

I have a Master Protection Agreement with Sears that expires on 12/2017. The blower that is in my furnace has not been working since August 15, 2016. It all started when my wife and I came back from Florida on July 23rd 2016 to find out that the blower was not working. We called up Sears repair service on Monday, July 25th ORDER NUMBER ** since the offices were closed on Sunday. We were going thru a heat wave in New Jersey that week which was just the start of the abnormally hot weather. We had to wait 5 days going to sleep in a house that was averaging 90 + degree temperatures during the evening, for a service technician whose name was Ralph, to come to the house, which he finally came on July 29th. I had stated to him that the blower may be broken, but he insisted that the "blower" was good but the capacitor that was connected to the blower needed replacing.
He had replaced it and the house was beginning to cool off for the next two weeks. Upon arriving home from work on August 15th I found that my blower was shot. We are still in the middle of this oppressive heat wave. I called Sears Home Services which originally they were going to schedule an appointment for the blower to be fixed on this coming Monday, August 22nd. When I told the manager that I had stage 2 hyper-tension high blood pressure, she rescheduled the appointment from this coming Monday to this coming Saturday, August 20th, 2016. That still was not acceptable enough. Finally after carrying on like a madman, Sears scheduled Ralph, the service technician to come out on Tuesday, August 16th. Apparently Ralph is the only service technician for the northern part of Ocean County, NJ. My work order number for this scheduled appointment is **. This work was never completed as it was stated on the form.
The service technician went into my crawl space, took some photos of the site that needed to be repaired, and promptly left without telling me. He said that he had to call his manager, send his manager the photo and his manager would call me. Now I am a 62 year old man, with high blood pressure and it is a good thing that I waited for him in my driveway rather than the backyard. It turns out that after he got into his truck, he proceeded to pull away and drove down the street. I'm a 62 year old man ran after him. He finally stopped the truck at the intersection of my street and said to me with a smile that my number was in his phone and that he was going to call me. Now I am livid beyond words.
It turns out that when Sears hired a licensed contractor to install my furnace approximately 9 years ago, the contractor never installed it to code, but built it next to a 8"x 16" concrete piling that supports my house. Lo and behold, the access panel door that houses the blower is now blocked by the piling, not allowing the blower to be accessed. Yet after it was installed 9 years ago, Sears had an inspector inspect the work and he gave it a "thumbs up". Now Sears said that they need to find a contractor that will get in touch with me to see if they can rectify the problem.
Now it has been close to 4 days in extensive heat that my family and I are living in the house with an average indoor temperature of 88+ degrees. Sears told me that the contractor will call me to schedule an appointment, but to be honest I am not going to endure a weekend of NO COOL AIR. So I was appealing to Sears as a human being, who has extremely high blood pressure (last reading was 185/153) and being constantly dehydrated to the point that I am having chest pains, that either a contractor COMES to the house by Friday August 19th in the morning so that a new blower can be installed before the weekend, or that Sears puts us up in the Marriott Residence Suites here in Toms River for the weekend so that I may have the comforts of my home that Sears or the contractor that Sears hired 9 years ago has taken away due to non-building code regulations. But either never happened.
I do find what Sears is doing BORDERS on the line of CRIMINAL, by not wanting to expedite this matter, which in my opinion should be classified as an emergency call. I really never expected a company as big as Sears to make people with health issues wait this long in oppressive heat, for a repair to be done, especially when they have a master protection agreement.
On August 19th I called Sears Home Repair and spoke with Marvin, to find out if they had contacted a contractor to do the replacement of the blower, but I had no success. They did tell me that the request was faxed to **, the installation department at their FLORIDA office. I was able to get the number to the installation department, 1-888-673-7881, option #1, option #2 and spoke with Roy. Thinking that he had my information in front of him, I had to tell him the story of my non-working furnace. He said I had the wrong section of the department, and connected me with Shalonda. Again after giving my telephone number and hoping that she has the paperwork in front of her, I proceeded once again to tell my story. Not one ounce of sympathy. She said that if I want I can call the corporate office at 1-847-286-2500.
I did just that, but not knowing who to talk with, the automated office assistant (what another big waste of money) connected me with Angelo. Again, I gave him my phone number, my information came up, and he said that there was little that he could do, transferred me to a lady by the name of Laurie. I told her what the problem was and even though the systems were down, she said that she would put an emergency medical all points email out to all the HVAC companies that are someway affiliated as contractors with Sears, in the Toms River area, and hopefully by 12:00 pm Saturday, August 20th I would hear from them. Well guess what? No one called. What I should have asked Laurie was if she would be able to email me a copy of what she sent for my records, but with everything going on, I forgot.
The next interesting thing that happened was I received in my email a confirmation that Sears was sending Ralph, the service technician on August 25, 2016 between 8 AM and 1 PM (ORDER NUMBER **) to repair my blower. But the confirmation stated that I would have to pay $69.00 for a diagnostic (remember that on August 16th I had a diagnostic review from Ralph, the service technician that tried to sneak away).
I immediately called back Sears and explained to Pearl after getting aggravated with THEIR automated assistant, that I had a Master Protection Agreement. She then told me that the agreement was for the first furnace that I bought from Sears. After almost bursting a blood vessel, I told her that the Master Service Protection was for the current furnace, and that my original furnace came with the house when I bought the house in 2000. I gave her the model number of the furnace as well as the serial number of the furnace, and that my Agreement was good until December 2017. After putting me on hold for 15 minutes she came back on the line and said that the "computer " made an error and that she would send me the new email confirmation of my up and coming appointment with Ralph, the service technician. So now I am just waiting and waiting AND HOPEFULLY THE FURNACE WILL BE FIXED TOMORROW.
So far it is August 25, 2016, 1:40 PM, 40 minutes PAST my 8 am to 1 pm window for ORDER NUMBER **. This morning at 8:15 AM, I received a telephone call from number **, Ralph, the service technician asking me if anyone has come to fix my furnace. I stated that no one has come since Ralph the service technician was here on August 16th 2016 because I remembered the voice. The technician stated that he would ATTEMPT to repair the blower, he just needed to find another technician to accompany him to my house to fix the blower. I have yet to hear from him. I had to call him at 1:52 pm on Thursday, August 25, 2016 to find out if he had forgotten about me. He told me that he is still waiting for the other technician to join him to repair and install the blower which during the last telephone call, he said that he has in his possession.
Now here comes the fun; since all correspondence via email goes to my wife's email account because hers is a lot easier than mine, I get an email RESCHEDULED SEARS APPOINTMENT CONFIRMATION, that was sent this morning at 8:24 am, stating that my NEW WINDOW is 8:00 AM TO 5:00 PM., instead of 8 AM to 1 PM. And to add injury upon insult, they have both of my telephone numbers, the home phone and the cell phone, which they neglected to use since this episode began on July 25th, 2016. So now it is just another waiting game in paradise.
Well right now it is 4:29 PM, and Ralph, the Sears service technician, has not shown up yet. I realize that they do have their 5 PM end of window, but what really bothers me more than anything else is their lack of communication, not email, but telephone conversation. I am very PISSED OFF at Sears right now. I called the service technician to find out if he is still coming, only to be threatened by Ralph, stating that he would call the police on me, if I called him back again. So I decided to call Sears at 4:45 PM this afternoon to report Ralph and the first person I spoke with was Rayanne. She asked me what my business was and I proceeded to tell her that the technician that was supposed to come over to repair my furnace and as of yet, never showed up. Immediately she interrupted me and told me that I needed to speak with a manager and was ready to hang up on me, when I pleaded with her to switch me to a manager.
I believe her name was Satine, they speak so fast that you cannot understand their names. Anyway I spoke with this lady and I told her the events that went on today, and when I said to her that Ralph, the service technician threatened me with the police if I called him back again. I was just trying to find out when he was coming to my house to replace the blower. The manager said that she would speak to the district manager in charge of the Ocean County area and that he would look into the matter and get in touch with me either today or tomorrow.
I have taken 3 days off from work without pay to get this problem solved (lost approximately $900.00 of pay) which of course I will never get back, so in essence I have DOUBLE paid plus my $506.00 that I paid out in advance for a 3 year SERVICE AGREEMENT for this repair service THAT HAS NOT HAPPENED YET. In retrospect, I feel that given the neglected service and aggravating time spent on the phone trying to contact the necessary people needed to alleviate this situation, that I should be reimbursed the cost of my MASTER PROTECTION AGREEMENT plan of $506.00. As far as I am concerned, this plan was worthless as explained in the above mentioned complaint/story. After this horrible incident that has gone on for almost 2 weeks, I am thinking of contacting my attorney for legal counseling pertaining to this matter. As a dedicated Sears's customer for many years, I feel that my needs for service were totally ignored.
My wife has even mentioned that she would send this email to the Ocean County Department of Health, the Better Business Bureau of New Jersey, Department of Building Codes in Toms River, as well as the Editor of the Star Ledger and the Toms River Patch, but I do not wish to go that route if I can help it at the moment. Instead I am going to give Sears one final chance: if I do not hear anything from Sears by 1:00 PM in the afternoon of August 26th, 2016 stating that my blower for my furnace will be installed by COB (close of business) on Friday, August 26th 2016. If Sears fails to reach me by telephone at the numbers listed below, then I have no other choice but to contact the above mentioned departments and businesses and forward them the copy of the email that I am sending you today.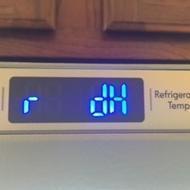 We purchased a new Kenmore bottom freezer/refrigerator less than two years ago when we built our house. Three months ago we got an error message on our panel and our water and ice dispenser quit working. I called for Sears repair and received an appointment for a repairman to come look at our refrigerator. Had to wait almost three weeks for that appointment. He showed up and said there was a recall on the part that needed to be replaced, ordered the part, and that we'd have to wait more than two more weeks to get another appointment. Meanwhile, the part came in. He showed up at the next appointment, said that the wrong part was shipped. Had to order another part and wait almost three weeks for another appointment. He showed up again, replaced the part, and two days later, we have received the same error message on our panel, dispenser not working again.
I have called Sears several times, I wait on hold for up to 45 minutes, only to hear them sincerely apologize, but that we have to wait for another technician to show up and look at it again. I am thoroughly frustrated, disappointed and angry at the service that we have received from Sears, their customer service and their repairmen. No wonder it takes so long to get a call answered, I'm sure they are so busy with complaints, they don't have time to talk to everyone. I will NEVER buy from Sears again.

I purchased not just one but two washers and a dryer. Had them delivered which led to water being shut off for two days and damage to wall and floor. The delivery men were compensated but left me with damage and plumbing repair bills. If a delivery company in Omaha NE owned by Arron ** shows up hope you have good insurance and a lawyer. He takes no responsibility and just walks away. Then to get a hold of Sears is near to impossible. If you do it's not their responsibility! I didn't hire the delivery company; it's what Sears offered with no choices!!
So my suggestion is to check with Nebraska Furniture Mart, Home Depot or other retails because the old Sears customer service doesn't exist! Beware in the Omaha Ne and Council Bluffs IA area! I'd recommend other type of delivery or just do it yourself! Take lots of pictures or video during the complete delivery! Check the shady delivery companies Sears offers as quality! Sears was a secure and noble company! Kinda sad!!

I purchased a washing machine the other day... to include taking the old one away. The guys got to my house only two hours late but could not unhook the old machine; told me to call a plumber. Wanted to leave the new machine at my house... Nope, sorry. Made them take it away until I had a plumber fix the faucets. Fine. New day comes for delivery from 9 to 11. No show. Called them, said "sorry slightly running behind." OK... waited until 4 pm... Called the number and told the outsourced phone gal to cancel. Went to store to get refund... said they "can't find" the machine and will not give a refund! Plan to file a police report and take to small claims court if I have to.

Now that the service is complete, I would like to retract the original review I gave and limit my complaint to poor communication. Every time I called customer service, even with a case number, it seemed to be a different story. Before the technician came to replace the compressor today, the calls I had had to date indicated that they would credit us both the $75 rebate and the $54 for the second service call. But the tech came today and there was no charge at all, so all in we paid about $150 for the labor to replace the compressor, even though it's a $350 job It would have been nice if the labor was 100% covered, but the truth is that only parts are covered beyond the first year. So I can't complain and would happily re-write my review if I could, once again, limited to the confusing communications.
Original Review
Now I see why Sears is having financial troubles. They treat their customers very poorly. In 2015, we purchased a refrigerator, very expensive, apparently made by LG. We had numerous service calls within the 16 months of ownership, with the last straw being a blown compressor. Service man came out, $99. And we were told that although the part is covered by warranty, we would have to pay $350 for labor. We decided we wanted to talk to customer service to see if they could do anything for us, so we "refused service" until we had a chance to call.
The best customer service could do is rebate us $75 once service is complete, so we scheduled service, only to find out when the service man arrived that all he was going to do was order the part and charged us $54 for the call. WHAT? Unbelievable. Apparently by "refusing service" the clock starts ticking anew and the technician has to come out to assess the situation, which was not explained at the time by the technician. This is a really unprofessional organization and dishonest. I'm not even sure that I'll get the $75 rebate once we have it serviced. I think they're liars and incompetent.

Purchased a treadmill. Delivery guys showed up 2-1/2 hrs early & said they could only wait 5 mins for us to clear setup area, or would have to leave! And, "Once we're gone; we're gone." They brought equipment in to put together. Said they didn't have right tools & asked to borrow our power drill. Drilled screws in, which BROKE large metal handle piece! Then they just left, saying someone from Sears would call us!!! They left the half-put-together treadmill in the middle of the room & took off! We called Sears, who said they couldn't take broken one back until an entirely new treadmill was ordered by us, & delivered!!! We'd had ENOUGH of Sears, so said we were going to cancel our order & wanted our money back immediately. They say we'll get the money back once they pick up the broken treadmill! We're still waiting for them to pick it up! We're DONE with Sears & would caution others from dealing with them.

I have had Sears come out four times for the dryer. I have spent enough money to have purchased a new dryer. I have never experienced teams of supposed technicians who cannot repair a dryer. This is a Samsung Dryer and no matter what they say it is forever wrong. My rating is a zero but there is not zero so then a #1. In addition you cannot speak with anyone other than customer service people from the Philippines who know nothing. This is like Xfinity. Horrible customer service.

My Kenmore Elite Refrigerator has not worked since August 2. Sears service has been to my home 2 times, the last time he arrived at 9:00 am and left at 5:00 pm. They are sending another service man back this Friday for another try to fix it. I called and complained about how long I had been without my refrigerator and even went by the store and talked to the person I purchased it from. All said someone would be calling me. Never been contacted by anyone. I paid for an extended warranty but obviously doesn't mean anything. I have very surprised at how I have been treated and how many other complaints there are from other people having the same problems. BUYER BEWARE. Last time I buy anything from Sears.

Recently, I purchased a washer and dryer from Sears. After scheduling 3 appointments for product delivery, it never occurred. Originally, I was promised a 2 hour delivery window with a text that day to confirm delivery. The delivery never occurred after 3 attempts. Sears never returned one phone call and never called or text their cancellation. Over 24 hours were involved in trying to set up delivery (3 attempts, 8 hours each attempt). After analyzing this situation, I remembered when I was purchasing the products, the sales associates kept receiving angry phone calls from customers regarding deliveries. I now understand.

I needed to replace my dryer and thought Kenmore would be a reliable machine. Moreover I was promised delivery and installation in two days. Nothing I was told was true. Moreover there was no one to speak to. There are virtually no stores and doing business online with them is a joke. Basically Sears today is a Call center in the Philippines. All calls for delivery and installation are referred to the Philippines where the agents have nothing to do with anything happening in the U.S. I was promised a conversion kit for the dryer and explained that without that I would accept nothing. Of course they delivered the washer and no conversion kit for the dryer which still has not been delivered although I was promised both machines the same day. I probably spent twenty hours speaking to the Philippines, being offered all kinds of things which never transpired.
There is no way to speak to anyone in the USA who may have some connection to the warehouse. It is like a comedy of the absurd, a bunch of people in the Philippines talking about things that are completely made up, things they have no power to do anything about, just trying to placate people. Phone babysitters.
It is very sad what has happened to this company that used to be so respected Eddie Lampert obviously had no interest in the business and has mentioned to take it from bad to beyond worst. Save yourself the time and aggravation and take your business elsewhere.

When you are look for help there is No one around. And when you go to pay for anything you have to look for a cash register And when you get there. There is a line and ONLY one person working... This is why I like Macy's. You can get help right away.

My sister & I recently purchased a range at Sears. While we were there, we saw a mini fridge that we needed to replace one that is done. We were told we could get $100 in points if we used my Sears card - good to go toward fridge. So my sister had already given her credit card (to earn miles), and we asked them to change to my Sears card to get the points. They did - but couldn't add the fridge to the delivery because couldn't get the points until range was delivered. OK - so I get the bill - pay it & go back to get the fridge.
Guess what? First, they couldn't find the points for me - ended up giving to my sister in "rewards"? How are rewards different from your credit card? So after that debacle - turns out they won't deliver the mini fridge & haul the old one away unless we pay close to the $100. I'm not physically able to move the fridge that's here. Had we known - we could have had the new fridge delivered with the range & old one hauled away. They should have compensated for all their errors & miscommunication by delivering & hauling away - but they didn't. Won't be dealing with Sears anymore!

Made an appointment with Sears Repair for a dryer problem. I took off from work as it was scheduled from 8 to 5 pm. Email said they would be here between 8 and 9:30. At 2 pm I called and was told they were having problems with their phone system and to call back. I called back at 4:45 and was told that the phone problem meant that the service guy couldn't access his list of service calls so no one was coming. They could have told me this at 2 pm when I called. Then they said someone would call me in the morning. No one has called and I have to wait a week for them to come here again. I have to take another day off, losing another day's pay all because they never informed me of the problem. I doubt that I'll ever buy another Sears product or schedule another repair with them because of their incompetence.

I have dealt with lots of poor customer service, but never one SO blatantly incompetent. At least the others put up a front of caring, but not this one. Read this and AVOID ordering anything serious from Sears: I was looking into ordering a water heater for a house I recently bought, and first the website had a glitch in placing my order, so I had to contact customer service so they would put in the order on my behalf. Later I found out that they have entered the wrong phone number, which caused a lot of hassle, but that's not even important compared to what happened next.
My delivery is confirmed for a certain date and I'm told that I would get a phone call with a 2-hour time window. This call never came. So I contact them again, and they confirm a 2-hr time window. I have a family and a job with lots of responsibilities, so I plan my day around those 2 hours. I also schedule the plumber to come and install the water heater counting on this delivery.
On the delivery day, we're 1.5 hours into the delivery window and no call. So I call again. A person pretending to be an automated message says, "We're updating our system. Call back in 2 hours" and hangs up. So I try to find someone on the chat. Finally, I get to chat with a representative who just says I should call the delivery service and is no help at all. I call back and this time I interrupt the machine-sounding guy who is reciting the same message, and explain that my delivery window is over and that I can't just wait around for another 2 hours! He nonchalantly says that "they are updating the system." At this point, I'm furious. "So you're ignoring your delivery orders because you're updating the system?! I want to talk to your supervisor." At which, he says, "You'd better call back in 2 hours" and hangs up on me. Do yourself a big favor and do not waste your time with these people.

I bought a brand new professional series lawn mower from Sears. I put two hours on the tractor, and then it would not keep running. After a minute or two it would shut off. I paid for the best warranty I could get, 369$, and I have been waiting a month for someone to come and fix it. I have been treated like crap, customer service is terrible, product is junk, and for my troubles, they want to give a 50$ gift card that goes back to Sears. I wouldn't spend another cent there. I was warned by many people not to go to Sears, I did not listen. I should have though.

We have had extremely awful experiences with Sears. DO NOT BUY FROM THIS COMPANY!! They mixed up our orders. They charged our credit card wrong amounts. We spent over six hours total on the phone with them to get one freezer and one refrigerator ordered and for them to fix their mistakes. The freezer they delivered was dented and there were scratches on the door. To "fix" this they delivered another freezer and just changed the door, but that door was scratched as well and the plastic door on the inside of the freezer was also cracked clear through. We have requested a new freezer and told them that they had to deliver after 3. We received a call this evening stating that they will be delivering it tomorrow between 11:30 am and 1:30 pm. This is obviously not after 3 pm like we requested. The refrigerator was also dented and scratched and they are suppose to deliver a new one for that as well, again after 3 pm.
Every time we call to talk customer service we have to speak to someone in the Philippines, because Sears outsources their customer service and Sears delivery is also outsourced to the Philippines. It has been an extremely frustrating experience working with them. We will NEVER purchase from Sears again. This situation still is not resolved and it has been over a month that we have been trying to get this freezer and refrigerator. This is unacceptable.

First of all, the customer service phone line is SUPER annoying as ** and it doesn't direct you to an agent. It will as much as possible not direct you to an agent. ALSO all of the agents are from India because the CEO is too damn greedy. Anyways, here's my story that just happened. My first order and my ** last. I wanted to cancel an order and the agent stated that it was canceled and will receive my refund in 24 business hours. Guess what? Next day, I received a shipping confirmation and called them back again to ask why it was not canceled. A different agent stated that the lady didn't contact the third party seller and that was the reason why it was not canceled. The agent stated that once I receive the package, I contact them and I will receive further assistance and a return label.
Guess what? Today I received the package, I just called them 10 minutes ago, and there were no return labels given. I asked why and he said that it's because I bought it from a third party company. And I said, "Why the hell are you guys giving me different policies and **?" I honestly have enough of this dumb-ass company who do not know their **. The agent I spoke to stated that he would email me the instructions. I read the instructions, and the dumb-ass company doesn't give out return labels. WHAT THE **? I will not pay for something I requested to be canceled and was informed incorrectly. BAD CUSTOMER SERVICE. BAD RETURN POLICY AND EVERYTHING. ** pissed me off. Do not ever ever ever shop at Sears or support their **. By the way, the product quality is ** bad. SERIOUSLY.

I recently bought from Sears Outlet in Watchung, NJ a refrigerator, a cooktop and an oven. They were scheduled for delivery yesterday, 8/15. I wasn't going to be at home then my brother was. The delivery guys came with only the refrigerator and told my brother they were going to deliver the rest of the items another day without specification about the future delivery. My brother made a mistake and signed the paper. When I came back home and found out what happened I called Sears Outlet and they told me they were going to call me back to give me an answer.
I called them today, Tuesday 8/16/16 and one lady told me the delivery guys have told them they delivered the three items as it was scheduled and have the paper signed like everything was OK. Then I asked the lady who should I talk to because I don't have the items that I already paid for. She gave me the number of the person named John, who is the one in charge of the delivery department. His number is **. He was very unpleasant and told me there is nothing I can do because the paper was signed like everything was OK and I was not there when that happened. Then I asked my brother to talk to him and my brother tried but John told him he was liar and he did not talk to liars and hunged up on him. Now I am in this situation. I paid for my cooktop and my oven and I don't have them.

I had a terrible experience with Sears, but decided to give them another chance when ordering a dishwasher through their website. Sure enough, another nightmare. They put my order on hold (for whatever reason), after being bounced around to 6 different groups (clearly all outsourced to India), and over an hour wasted on the phone, I was disconnected. I WILL NEVER BUY ANYTHING FROM SEARS AGAIN.