Consumer Reviews and Complaints

I have been buying from HSN for years and never had a problem. They have been prompt, helpful and let me know if an item is on extended delivery. With 30 days to return a product, I haven't had any trouble with returns.

I ordered an item using their Flex Pay option and submitted my order and money was taken out my account immediately! 30 minutes later I got an email saying my order was cancelled. I called to see why and they said it was due to Flex Pay eligibility. Well why not check to see if people are eligible before taking their money?? Anyways it has been 8 days and my money is still not back in my account. I contacted their customer service about the issue and they said "the initial payment was never deducted from my card". Well clearly that's a lie because it would not still be pending in my bank account. I just want my money back!!!

I went online to place an order through them as I have always ordered stuff through HSN. I got an error message prompting me to contact them about my account. I contacted them via Chat and was told my account was blocked because someone at my address did not finish paying for their flexpay items. I told her that had to be my 19-year-old son who has his own job, his own credit card, his own social security number, etc etc. She said does not matter. I said "but if you check my history I have never messed up a payment with your company". She said does not matter. I was appalled at their lack of respect for individualism. I even said what if I change the shipping address to my work address, she said "doesn't matter. Your billing address is still the same". So I have to suffer because my son cannot pay his account.
I told them that's not fair and all they said was, "Well tell him to call and fix it." Seriously? Here I am ready to pay for my purchase and you refuse to take my money or my business because someone in my house messed up? Makes no sense. I don't pay his bills nor should I be held responsible for his mess up. Creditors surely don't look at things like that. Whatever he did is his fault. HSN has lost a customer because they do not know how to treat people as individuals.

I placed an order for a laptop on HSN, selected 2 day shipping to get it to me. Never shipped and when I called, they blamed it on the vendor. I told them to cancel the order (btw, took an additional 2 days to get the order officially cancelled). Ordered a different laptop with 2 day shipping. Expected delivery day is today, but no product. This time the "supervisor" blamed it on the processing department. If you advertise shipping in 2 days with an expected delivery day, you damn well better hold to it.

It took 30 days to receive the product. Then on my 3rd use, the latch to let it up broke while I was getting out of my car in the rain. Now HSN says it's been more than 30 days so I can't return it & there is no way to contact the manufacturer about repairing or replacing it. I'm just out of $30 & probably will get sick from being wet.
How do I know I can trust these reviews about HSN?
881,173 reviews on ConsumerAffairs are verified.
We require contact information to ensure our reviewers are real.
We use intelligent software that helps us maintain the integrity of reviews.
Our moderators read all reviews to verify quality and helpfulness.
For more information about reviews on ConsumerAffairs.com please visit our FAQ.

I purchased an item from HSN. Was not satisfied with item and sent several emails with no response. Upon contacting via phone, I was refused a cash refund and offered credit toward a future purchase, only. In the meantime I was charged late fees on my Comenity-HSN credit card during my dispute. Once I finally received cash credit for the returned item it went to pay for late fees. I paid out money to the Comenity-HSN bank for late fees, but do not have a purchased item to show for it! Comenity Bank was awful to work with and will not make adjustments on account.

I tried to place an order on HSN which I've done several time before, Called HSN they would transfer me to customer service and hang up, after the fourth time I got the message same thing happened online. I called one last time to order a floor vacuum same thing happened, I called back and asked straight out why are they hanging up on me, she said nothing just hung up. They don't even have the courtesy to tell you why your account is cancelled. HORRIBLE COMPANY.

In 2014, I purchased two Nuvision tablets for personal use. Along with the purchase of the tablets, I purchased an extended warranty for 3 years. The warranty was with a company called Asurion. I gave one to my granddaughter for her school work. I have sent my tablet to be repaired to Asurion 3 times and upon receipt back from Asurion after having been repaired, the tablet is no longer working. I have called them for the 4th time to obtain paperwork to return the tablet for repair. The Asurion technical support is totally unsatisfactory along with the QC department as their technicians are unable to make a simple repair. When I contacted HSN, they have washed their hands of the issue and passed me back to Asurion. I purchased the tablets from HSN, paid for the extended warranty to HSN, but HSN acts like I do not even exist. So much for customer service. If you are buying products from HSN, buyer beware.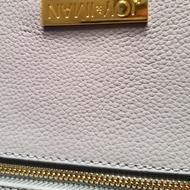 I received the Joy & IMAN purse and the gold logo on the front was upside down. I called customer service, and got the classic answer that this has never happened before. I was told they would send a new purse, but I will have to send the defective purse back first. Very disappointed. Did Joy & IMAN get so greedy that they do not double check the output and only reaping the benefits???

On April 24 HSN was selling Roomba Vacs for a discounted price. I ordered one, got an order # confirmation at time of online order, all that. Vac was shown to be delivered May 3-4, 2017. I've been waiting for it to show up. It's May 5 now. I called 800 # to be told, "Oh it's waiting for you to call the fraud dept to protect you in your order!!!" What! Why?
Well I called the fraud dept to be told they had some trouble verifying information at time of order!!! What trouble! Couldn't tell me. Most importantly there is no Roomba vac to be had. If they were holding the order, why isn't there a vac on hold for me? Why didn't someone contact me? By phone? The order was found by my phone #!!! By email? Oh the guy said they didn't have my email!!! Oh yeah, HSN sent me an email!!!
As a first-time customer/buyer at HSN... I will never buy again!!! That's it! Bad business. BEWARE CONSUMERS... THEY GET ON TV AND SELL SELL SELL BUT CANNOT PROVIDE!!! There's nothing wrong with the verification. I called my bank. Never contacted them, no record of any contact by HSN. They just couldn't provide what they were selling. I'M DONE!

I bought an electronic item. I went on vacation. Never really had the time to look at the product. The product was still in its original box unopened. I called 55 days after purchase for a return. They are so strict with their return policy. It's not worth doing business with them. If the customer doesn't like the product, we take the loss. What's the purpose to shop like this. We take the risk and the loss. and they make the millions. HSN should have a better "solution". Give the customer 60 days or even store credit. I am out $90.00 but they'll be out a future customer and a bad review.

I had been looking through my HSN flexpay account and had a question about an item I had ordered. The lady on the phone was so strict sounding... Sounded aggravated at my question... So much so that I can't wait to turn off the HSN tv and pay off my bill!

Recently, I saw a ring I wanted to order on HSN. I tried to pay online and set up FlexPay. I received an error message stating my purchase could not be completed. I was instructed to call customer service. When I did, I had to go through the ordering process again. Then at the end, I was told my account is blocked since 2005. I had not placed an order with them in years! Now I am blocked? The rep transferred me to another department, where I had to place the order all over again. This time I was told I could not use FlexPay, but had to pay the entire balance. That was fine with me, as I really wanted the ring and had ample credit on my card. Yet, at the end of this time-consuming process I was told the item could not be ordered. That my account was closed and will remain that way.
What?! It took that long and that many steps to arrive at this conclusion? I am quite disappointed with this company. I have no clue as to what happened to cause a block on my account 12 years ago. Really isn't there some sort of time limitations on such an action? Is this a life-time block?? Seems like it. Quite unfair and poor business practices.

Didn't receive any return paperwork when item was received, called and was told to return to manufacturer warehouse which I did even though I thought odd when always before you would return to HSN and would receive their paperwork. Item was purchased on flex so after seeing my 1st flex reversed, threw away USPS receipt and credit card bill. For next 3 mos HSN started billing me again and refused to reverse because they said manufacturer hadn't confirmed to them item was returned. For 2 months it was back and forth between HSN and manufacturer who confirmed date they received item back but because manufacturer didn't confirm directly to HSN, HSN said they would continue to charge my credit card.
So if you the customer can't get their supplier to communicate correctly back to HSN it will become your problem and they will wrongly charge the customer. HSN never resolved the issue and it was only through my credit card that I received my credit back. HSN continued trying to bill me for the returned item and turned it over to credit agency. I closed my account and will NEVER purchase from them again. Over 2 decades I had spent thousands and thousands of dollars with them and they were willing to screw me out of $200 for an item I returned. They were not apologetic for their error at all and willing to lose me as customer, very insulting when you've spent so much money with them.

Frustrated. Been waiting all week for a tracking number on a Bose radio I purchased. My cc was charged on 3/28 Tuesday. It's now Friday 3/31 and no tracking number. The item still has not shipped. I was told initially I'd receive the product in 3-5 business days. Now we've already passed 3. I called CS and am told it's 3-7 days from shipping. Not ordering. NOT WHAT I WAS TOLD. The "free" shipping means I guess when we get to shipping it. So now if it doesn't go out today means it ships Monday. Earliest arrival would be Thurs if I am lucky and they'd be right with estimated arrival of 4-7. Otherwise I'd not receive it till potentially at 7 days till THE 10TH!!! Again in the days of technology and an in-stock item processing time this long and this delay in shipping is unacceptable!!! Makes me wonder if it's worth purchasing future items. Not a great start for my FIRST TIME ORDERING!!!

Bought hoverboard in November 2016. Payments began immediately. December payment came out. January payment came out. Then I was diagnosed with breast cancer shortly after January payment. Worried about February payment, I called HSN in January, shortly after diagnosis. Absolutely wonderful on the phone with me, very understanding. Will hold back payment till March, even told me payment would come out between 20-23 and if I needed more time to call back. I thought how wonderful this company is, I told all of my family, friends, so on January 30, 2017 I had my lumpectomy surgery, and back to work 3 weeks later. On March 17, 2017 HSN took payment, earlier than said, but I was expecting it. BUT on March 21, 2017 another payment came out. 2 PAYMENTS WITHIN 4 DAYS.
Called HSN my account paid in full now, Thank god, asked HSN why this happened. Said because a payment was not made in February, explained my January call to ROBERT **. He told me I should have told them to take another payment in April, so 2 payments would not have come out in March. NO HSN should have told me that payment they held back for February would come out in March and another in March, So just to give an idea of what 2 payments in March cost me, $1.29 loaf of bread caused me a late fee of $28.00.
Like many people nowadays, we live paycheck to paycheck, that's why we opt to do flex play. My little circle of breast cancer women, have all agreed that what HSN did by holding back my FEBRUARY PAYMENT was aces, but to not tell me of back to back payments all in a 4 day span, APPALLING. I am not on facebook, but my circle of women cancer patients, have talked me into joining facebook to get this out there, which I will do. I will recover from this financially, as I will from the breast cancer, and HSN will go on. But if they lose a couple of customers, due to this, then it was well worth it. Of 12 of us with breast cancer, 7 of us have shopped with HSN, but no more. QVC here we come.

I was told today at a Tracfone store that the Samsung phone I purchased for a bargain price on HSN was not new but refurbished and that was why the phone wasn't as good as a new one. I thought the phone was new and I don't see anywhere on the details of the purchase that the phone is refurbished. The Tracfone agent told me if I wanted to buy a refurbished phone, get it on Amazon because they are very strict as to who does the phone work.

Placed an order # **... never received the items. I called them about and was respectfully refunded for the items. Two months later I receive a letter from HSN telling me that I contacted them and told them to re-bill me. I never called them and authorized a re-bill. At least send me the missing items if you're going to re-bill me. I will never order from them again.

They closed my account because they said I returned too many items. I have had the account for a long time and I still owe a fair amount of money for items I kept. I return items that don't fit or don't like or that have a funny smell or don't work out as gifts. I never read that there was a limit on the number of items you could return. I spent a lot of money there so I guess I didn't return everything. Guess I won't be shopping with them anymore. Also funny that they kept raising my credit limit without my asking. I was certainly encouraged to purchase; just don't make too many returns.

I returned a defective Amazon tablet in Jan. 17 and am still waiting for a refund. When I type the information in HSN.com, it says there is no such order, no such item!! I have emailed twice with no reply. I have hesitated to call because I don't have all day to be on the phone, but this is ridiculous and I will never use HSN again. I am not giving up, but the payment keeps coming out of my account.

Money has been deducted from account. Called to change my shipping address as I will not get my product. Said they will not change my shipping address even though the product has not shipped out. Wanted to cancel my order and was told rudely that could not be done. I told them I should not be charged for something that I will not receive. The rep told me "Sorry about that but you will still have to pay."

Purchase an item using Visa Checkout. They had a promotion stating they would give you $20 off if you sign up through Visa Checkout. HSN charged my card the full price and supposably they have no record of me using the Visa checkout. Horrible customer service. The same thing is happening to other people online. They put promotions and don't come through to see if we don't check our bank accounts. Will never use again.

We purchased a HP notebook from HSN and sent it back. About the same time we purchased a HP laptop from HSN. My wife has been in the hospital ER probably over 30 times in the last 3-4 years and didn't send the laptop back in the time allotted. An extended warranty was purchased. She has spent so many hours on the phone with Technical support we can't count. Finally they'd say send in the laptop to have it repaired. Over the last 2 1/2 years we've sent in the computer 4 times. Each time it would come back supposedly fixed. There would be problems like you couldn't save your work or the computer would shut down for no reason, etc. The extended warranty ends next February. Lined boxes would appear in the middle of your work. Keys would stick on the keyboard. We've asked for our money back to no avail. The computer has never worked all the time we've had it. Does anyone have a suggestion?

Received the origami 5-drawer kitchen cart product today and it is a piece of junk. 4 drawers fit perfect but no way is it able to handle drawer number 2. It just doesn't fit, waste of my money!!!

I did not know I had to pay return shipping on 2-pack Guardzilla HD wireless Home Security System. I read their shipping policy and understood they would pay for return shipping. When UPS said I am responsible for shipping, I called HSN. They told me this item is not under their easy return policy. Since the item was ship from the manufacturer, and not HSN I would have to pay. The question to HSN, "How would I know this?" Answer, "You would not unless you asked." How would I know to ask? Response, "You wouldn't."
Shipment cost is $25.00. You would think HSN would pick up this cost. I spoke to a manager and he was very abrasive stating, "NO will not pay the return cost." He did offer me a $25.00 gift card for next purchase however, I refused. I will no longer shop at HSN. POOR CUSTOMER SERVICE. Keep Up the Good Work Amazon.

I made a purchase with HSN on Feb 4, 2017, using my Amex card. The merchandise was later returned to HSN and I did receive credit from them on my Amex. Meanwhile, I do not, and never keep my credit card info with any online merchants in my account of the merchant's website. This is important to remember. Tonight 2/22/17, I attempted to make a new purchase on HSN website. Intentionally I verified that in my account there was no credit card info kept, meaning my Amex card info was not in my parent method box. Good. I proceed to use my Visa card for this purchase $41.68. However HSN site shown that my visa credit card info wasn't completed, 3 times, it asked me to resubmit the info, which I did 3 times. Immediately the site disappeared from my screen.
I had to find HSN site and sign in again just to check what's going on? HSN showed no purchase of what I just attempted. I figure something was wrong with their system so I assumed no purchase went though. But that's not the end of this situation. Immediately I received notices from my Amex card, informing me a charge of $41.68, for 3 times, yes, 3x $41.68 happened on my Amex card. When I called HSN to trace this, they were not even polite about it. They insisted I must have used my Amex card, when I told them I didn't.
Very apparently HSN kept my Amex card info, their system just highjacked and unauthorizedly used my Amex card for a purchase I tried to use my Visa without going through. That's thoroughly unlawful when using my credit card without my authorization. I will never purchase from HSN again. My advice to HSN shoppers is: always double check your credit card charges, especially the one you didn't use for HSN. The worse was HSN wasn't even properly apologetic. I wanted to give zero star but it would not let me to proceed.

Purchased Pavilion HP desktop computer. Did not work correctly, was to have software loaded in it. Did not work. Everything cost extra. After it arrived had to call specialist, HSN would not take it back, hp would have nothing to do with it as it was seconds sold to HSN. Sold with no warranty. By the time I finished trying to fix the thing I could have bought 3 computers. What a waste! Today two years later I just got told by HSN that I still owe on VIPER that I do not own $79.94 because when HSN told me what I owed to pay off my card they did not include Viper's charge that was on that card. Do you believe that! Never buy anything from them... especially electronics.

Returns and Plan Protection: I ordered a Polaroid 10" tablet on Black Friday through HSN's website. The product arrived about a week later - this was a Christmas gift. I did inspect the product when it came, to see if there was any damage. However, I never plugged it in to charge or anything because it was a gift. About a week after Christmas, I was told the computer was not taking a charge. I decided to call the Plan Protection Line, as it turns out HSN deals with a third party company for this. After a brief explanation I was told that I would receive a return label and receive a refund for the product. I questioned the Protection Plan cost, and I asked if I could just receive a replacement. I was told that it was after 30 days and that they do not reimburse for the cost of the protection plan nor do they handle replacements.
I stated that returns for the holiday have to be postmarked before January 31st as per HSN website. I was told they did not have anything to do with that. I told the representative to cancel the return process because it definitely did not make sense that they didn't have replacements or they didn't know the return policy or the fact that they were a 3rd party that did not refund the cost of their protection policy. The whole situation didn't make sense. I would definitely be out the cost of the protection plan. The thing is that they neglect to mention any of this on television. Also, they want you to buy a protection plan, but I had 3 months for a holiday return and the manufacturer's warranty was for a year. The protection plan was for 2 years, so in fact it would have coincided with what I already had. I was actually paying for a protection plan that instead of 2 years would have been for only 9 months.
I decided to call HSN's customer service, and I was told that if the return was postmarked by January 31st I would receive a full refund for the product, protection plan and the return shipping cost. I was told by the representative that it would take too long for me to receive a return shipping label - 45 days apparently (what about email?). I was asked to return the item at my expense and I would be reimbursed. They received the product on January 25th and it was postmarked on January 21st. I called today, the 30th to see if they received the product and was asked to call back on February 2nd. I have a gut feeling this will not be any easy return.

We ordered a PC on Wednesday. Then on Friday they canceled the order saying it was not in stock but on their website it showed 6 available. I checked the website on Friday. It said 8 available. Now is still says 3 available. They had no problem taking the first payment and charging my HSN credit card that I have to wait 72 hours to put back. They said their supplier cannot fill their orders then remove the computer or show out of stock. Don't keep selling them.

Purchased headphones from HSN for my husband for Christmas. Which he informed me they were the wrong ones. First of all I was surprised that I would have to pay to ship this item, which I did, and 2 weeks went by and I noticed they took my next payment out, so I called them and told them I sent them back. They said they needed the tracking number (which I don't have I lost the receipt). But I ask them to check the warehouse and they refused. I'm so upset, I've spent 170 dollars and I don't have anything! Customer service was not helpful at all.
Company Name:

HSN

Website:

http://www.hsn.com/