Consumer Complaints and Reviews

My 12 year old son saved his Bday money to buy a pair of Jordan Jumpman Pro. After searching the nearby stores we could not find his size 6 1/2 so we started searching online and seen Finish Line was advertising free shipping on $99.00 or more on a purchase. We looked and seen they had his size so we went ahead and purchased (and was not free shipping, $110.00 pair of shoes were actually $117.00) on 3/26/2017. It gave us a order number (**) and a shipping number (**) said it would be here 3-5 business days. 7 days go by, I ask my son "Hey, did you get your shoes yet?" He says "No" so I look at the confirmation email and have to call Customer service (Samantha **) to get a UPS tracking number (**) so of course I track it. It says "null". I'm puzzled so I have my husband call customer service (Nadine) to find out why it says "null". Customer Sevice tells us "It's still processing". Ok why is it still processing?
After sitting on hold and speaking with customer service it's now over an hour and they tell us "The shoe is no longer in the store." That I would need to sit on hold and let her find another pair in his size to be shipped to be via UPS and she would 2 day air it to me. Ok. I sit on hold for maybe another hour waiting for her to accomplish this. She reassures me we will have the shoes in 2 days. I said "Ok." Another 5 days go by and still no shoes. So we call customer service AGAIN and go thru the whole damn thing AGAIN waiting on hold to find out "the shoe is just sitting in the store", "has not been shipped yet" at this point my husband is frustrated (and he's the calm one) gets a "manager" on the phone to next day air my son shoes.
Here it is now 4/25 my husband gets a message from Finish Line (which I have screen shots of and original in my husband phone) stating how sorry they are and they no longer have the shoe anywhere in the USA! And offering a $20.00 gift card for the inconvenience. By this time I am so offended and frustrated I call customer service and let them know what ** they are and will never do business with them again EVER in life and want my refund ASAP! And DO NOT want a damn thing from them BUT my refund! Do you know what the nerve of Badge ID# ** (cause she didn't want to give me her name) told me? "I would have to wait until these non-existent shoes are put on a non-existent shelf before they can issue a refund" I absolutely lost it, refund will be back on my credit card in 3-5 days.
So pissed, so disappointed! I will let everyone I know NEVER to shop at Finish Line! I would rather take my kids to Walmart before I purchase anything with Finish Line! (And I have 7 teenagers with my husband who love Jordans)

I went in the store(Finishline: Fairoaks Mall), apologize and told them that I will be quick. Right away the manager, who calls himself Harry or Harold, told me I have 2 minutes. Brandon, an associate was extremely helpful. They didn't have my size and while Brandon was explain to me that he can order me the correct shoes, the manager intervened and said why do you care if he will order it for you, he's not getting the commission. That's when the manager walked to the front of the store and told me to get out. I have NEVER been so humiliated in my life and this was my first time at the store. Is this the way customers are treated at your store. I know that word of mouth brings in revenue but after this incident I will make sure that all of Northern VA is aware of this situation. That manager should be fired. I'm considering getting Fox 5 News involved of this incident. That's how bad this experience was.

Bought a pair of Huaraches. Paid and ordered at Finish Line store# 2014 at Jersey Gardens. Order to arrive 3-5 Business days never came. Call 1-888-777-3949. Gave me the run around. It's 5-8 Business days. Well my package never arrived. Upon inquiring about it. Simply said I'll get a check. Still waiting. Next store purchase to get 20% off at Willowbrook never happened. Didn't honor their policy. Fast to receive money but no honoring the customer.

I ordered a pair of Jordan Retro 6 online for in-store pick up at FRANKLIN PARK MALL. I received the email stating the shoes were ready for pick up. I went to the store the next day and the employees had me waiting for at least an hour to tell me they cannot find my shoes. That one of the employees at the store resold them. After waiting for over an hour a young lady came in the store and returned the exact shoe and size that I ordered. They would not give me the shoes and had me re-purchase them again at 150$. I have been waiting for my money to be returned to my account for 72 hours. I'm very PISSED.

Tried to purchase a large amount e-gift card on the actual birthday for my child to no avail. The online transaction took all my information, gave a confirmation #, AND processed my credit card. Within 1/2 hour I received an email stating my order was canceled. THIS OCCURRED 5 TIMES. I called and the rep said my credit card will be charged & will not be reversed until 3 business days! When I asked if I could purchase an e-card over the phone, rep said "they don't accept credit cards over the phone". I was given a # to call & after calling it, the person explained he too is having difficulty w/ FINISH LINE & they keep giving out his number!!! I WILL NEVER DO BUSINESS WITH THIS COMPANY. THEY WILL NEVER GET A CHANCE TO RUIN ANOTHER BDAY GIFT FOR ME.
How do I know I can trust these reviews about Finish Line?
761,264 reviews on ConsumerAffairs are verified.
We require contact information to ensure our reviewers are real.
We use intelligent software that helps us maintain the integrity of reviews.
Our moderators read all reviews to verify quality and helpfulness.
For more information about reviews on ConsumerAffairs.com please visit our FAQ.

So I went to the store on Sunday February 12th to purchase shoes for my kids and had a coupon that expired on February 13th. Well the store manager at the Lakeside mall Finish Line in Sterling Heights Michigan I believe his name was Tay. Told me that my coupon was expired. I looked at the coupon and stated, "No it says that it expires on the on the 13th." He replied, "I don't care what the coupon states I'm not honoring it." So I left and called customer service. Made a complaint and was told someone will contact me. Well I'm still waiting. I ordered shoes and they sent one shoe in the box. I called customer service and still no one can help me. I will never in my life shop at Finish Line or any stores associated!!! I feel I should get something for all my trouble. My son needed his shoes for class pictures. He's a senior and I lost money cause I had to reschedule his appointment.

I order Nike shoes online on 2/5/17. Finish Line cancel my order without notifying me. Waiting for 3 weeks. The customer service couldn't give me explanation why? My order was cancel and tell me they're going to send me a check thru the mail. Today is 2/13/17 I still have not received my refund back... Worst company ever. Poor customer service. I been a customer for 7yrs. They just lost a great customer. I will won't spend one cent ever again with Finish Line.

The company is nearly a scam website. I ordered a product and they completely ignored it. Didn't ship the item, didn't cancel the order, but charged my card. I had to personally contact them and no one could give me a good explanation. They make up stuff as they go.

Purchase. Gift card for my husband for Christmas. He tried to use it today. The card had a zero balance. How can a card be used with the Pinot. How can you purchase in the store without a physical card?

I've never had problems with Finish Line until today. I purchased the Curry 2.5's and I received worn shoes. I called the 1-888 customer service number to speak to someone. I didn't want any problems just please help me fix this situation. The customer service woman told me the only thing I could do was return the shoes and they could not be worn. I said, "You just told me to return the shoes and they can't be worn but they have been worn but not by me!" It had even been 15 minutes since I received the shoes and they already looked worn. So then I called the nearest location. Of which all the Finish Lines are a distance from me. That's why I order online in the first place. The rep from the store told me that it would depend on who's working when I try to return them. He said they do not take back worn shoes. He told me this after I explained the entire situation even my frustrations with the customer service rep.
I am beyond frustrated. I am being told I can't return worn shoes that I haven't even tried on. Who wants to wear someone else's shoes? And these aren't cheap. To top it off the lady that I talked to from customer service actually laughed when I stated that she just told me that I couldn't return worn shoes. There's nothing funny about this. I want to take the shoes back but it's so far away I'll be even more frustrated if I get there and they tell me I can't return them. I don't know what to do.

Basically I went to Tanger Outlet in Deer Park, NY to look for boots and I saw something that I liked but the only thing was that they didn't have my size. So the salesperson who assisted me told me that I can ordered it online and have it shipped to the store but apparently that is what I told the salesperson and he insisted that I go to the cashier and they would assist me on ordering the item. So when I got to the cashier I told her what I needed. She checked out several locations and made me choose which is location is convenient for me. I chose Green Acres Mall which is close to my house. So after the transaction was made which I paid cash on the merchandise I called the location where I will pick up my merchandise and confirm to see if they receive the order and the gentleman that I spoke with told me that he see the transaction coming in and it will take about 3 hours for processing.
I told the gentleman that I won't be able to pick it up tonight but I can pick it up tomorrow. He said that's fine. Minutes later I got an email stating that my order was cancelled. So I read the emails but it didn't give any reasons why my order was cancelled. So I called customer service and told him about the situation and the gentleman that I spoke with keeps on insisting that I cancel my order. I kept on telling the guy that I do not want to cancel my order. Basically this guy didn't want to assist me on this matter. This guy that I was speaking to got me so frustrated and aggravated and I had a restless night thinking about this situation that happen. So I asked the guy that I want to speak with the manager and before I got to speak with a manager it took over 30 minutes to get the manager on the phone.
I believe the guy I spoke was from overseas and the call was transferred to Indianapolis where I spoke to a person named Karida whose was the Head of the leadership team which she mentioned to me. So it came to a point that she saw some locations nearby my area and gave me an option to where they have stock of this merchandise. So they gave me options to choose from and told me that they will contact me today for confirmation. So as of today no one has reached me for confirmation about my merchandise. So I called back Corporate Office to reconfirm my status and the customer service that I spoke with couldn't assist me in any way so I asked to be transferred to corporate office. They said that they couldn't do that so hung up on me twice. So I got so frustrated again and spoke with them and I told them "you need to transfer me over to corporate with no question asked."
So they transferred me to corporate and I spoke to someone name Janelle and told her about the situation and she went over and beyond her job to assist me on getting me my merchandise. So she called the location that had the most in stock and she spoke with a manager on location and the manager told her that we have it on stock and I will put it aside for him to be picked up. I just want to say thank you to Janelle who really assisted me with this situation.

I ordered a pair of shoes for my daughter and I paid extra for shipment so that she would get them. After 2 days I haven't gotten a email confirming my order. So I called customer service and was informed that my email wasn't correct. They said that they had a Hotmail email on my account in someone else name. So we tried again but wanted to make sure that the shoes was coming to the right address. So on the third day still no email confirmation. So I called back to check on the status on the shoes and was told that I would get them on the 21 before Christmas by the end of the day. On the 22ND still no shoes. So I called back and was told that the shoes couldn't be found and that there's an investigation on them. So my daughter didn't get her one thing that she really wanted for Christmas. Her Jordan Retro. Very disappointed and I still can't log onto my account.

I tried EVERYTHING in order to try to get my order to go through and not be canceled. I tried two different cards, two different billing address, called the bank, called the company, and in the end nothing worked. The most frustrating experience in my life. After having gotten off with the bank, making sure nothing was wrong with my card and billing address, I called Finish Line. Instead of honestly helping me like most other companies would do, they moved me to side as if I wasn't worth helping.
Their reasoning for why my order wouldn't go through was because they said the billing address did not match with the card. I know for a fact that to be false because I had just spoken with the bank a few minutes before. Then instead of going through it with me, she told me to go in stores. So I figured fine, I'll try that out. Come to find out that the number given to contact the store isn't even the correct one and the store has been relocated; yet doesn't say where. This experience was a waste of my time. It was my first and last time trying to buy from them. Thanks for the "customer service." I was not impressed at all.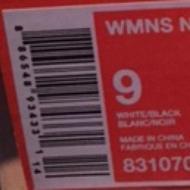 Wish I read reviews first... I placed an order online for a pair of sneakers for my son on 12/16 /16 for a Men's 11 Nike Free Run Flyknit. I received a Women's 9. I went to the Manchester CT store to see if they could fix the problem but they didn't have any in stock. They were very helpful and said the Holyoke MA store had a pair if I wanted to go up there, which is about an hour away from me. They called and had them hold a pair. I decided not to make the hour trip, since this wasn't my fault, but to call customer service to get a new pair shipped out. I was told by Larry (or Randy, I couldn't hear the name clearly) that they couldn't guarantee it for Christmas.
I asked if they had faster shipping and he said no. I asked if they could have the pair at Holyoke shipped to Manchester and he said they still can't guarantee it for Christmas. (I find this ridiculous since I can drive there in an hour) I asked to speak to a supervisor and he would not let me and kept asking what I wanted. I told him I wanted to get the correct sneakers that I ordered, delivered before Christmas. He said there was no faster shipping and it could not be guaranteed and no one else there would tell me any different. I told him I wanted to speak to a supervisor and he put me back in line to wait for another customer service rep. I called back and spoke to another rep and said that I wanted a label to ship these back and she sent me a return label through email.
I then went online and saw that they have 4 different shipping methods. And 2 of them guarantee delivery by Christmas. I was infuriated that I was lied to originally. I decided to call the store that these were shipped from in Albany NY. The receipt from this store was in the box, but had a different order number and ship to name than mine on it. I spoke to Missy who was very nice and she explained that I received someone else's shoes and she spoke to customer service and called me back. She was very apologetic and let me know she is doing everything she can to get these shipped out and get them to me before Christmas. The store employees are great, however, customer service for Finish Line is horrible. They lie and will not let you speak to a supervisor when you ask them. I will not buy from them again for this reason.

Order a pair of shoes for $202 and received a pair of worn shoes in my box! Yes unbelievable! I've been contacting customer serving only to be disappointed once again. I was told the shoes were Ordered but when I called to get the new order number a new rep. told me that the shoes were sold out and were not being replaced when I was just told the day before that I would receive my order no later than 12/23/16.

I ordered an item that was not available in store from the Mesquite store through the online and the person in the store said it would be delivered to my home. The delivery did not happen. After waiting 2 weeks I call customer service and they state it was returned no such address. WRONG. So the first rep states they will have it resent. No confirmation how long it will take. The 2nd rep Gian states he will call the store and call me back - no call back. The 3rd rep her greeting was "how can I make you first..." but I still got nowhere. My package is in route back to Oklahoma somewhere and until they get it back they can't tell me anything. REALLY...frustrated and I WILL NEVER ORDER OR SHOP HERE AGAIN!!

I ordered a pair of Ralph Lauren shoes for $24 on December 5th from their website and received a confirmation email that it was placed. These shoes were supposed to be a Christmas gift for a family member so I was hoping they'd arrive around the week of Christmas. On December 14th, I received an email from Finish Line stating that my order has been cancelled and I would be receiving a refund within 7 business days. There was no reason that stated why it had been cancelled, so I called customer service to inquire. The first person I spoke to couldn't find my order after I gave her my order number, but stated that generally orders will get cancelled for security purposes because the billing address + shipping address weren't the same and can't be verified.
I did check my order to make sure the addresses were the same and they were. Because the first phone call wasn't much help, I decided to give them another call the next day. This lady I spoke to was able to find my order and stated that the item was out of stock. However, I checked their website while I was on the phone with her and mentioned that I see the same shoe I initially ordered in stock, but in a different color and price (now $35). I asked if I'd be able to get the same shoe in a different color, but at the same price I paid for ($25). She said no.
It didn't make sense to me that they couldn't fulfill the order again for the same shoe in a different color at the same price. She said it was because the shoe was now a different color. I told her I understood, but looking at the shoe on their website right now, there were a variety of colors for the same shoe all at the same selling price point but now - $35. When I initially placed the order for the shoe I wanted, there were other colors as well that were listed at the same price $25. So, I feel this is a bit unfair on Finish Line's behalf. If the product I wanted became out of stock during the whole process of the order and I opted for a different color with the SAME product, shouldn't I still be able to get it at the price I paid for? I don't think I'll be purchasing from Finish Line anymore.

I ordered a pair of basketball shoes for my son. The website stated the shoes would arrive no later than 9 days later. I suspected this would be on the extreme end of the date range and placed the order. Seven days later, the UPS label still stated the shoes were processed but not shipped. I called customer service and they said the order somehow got lost and issued a replacement order and they were going to expedite the order. They told me to watch for a confirmation email. Three days later, no confirmation email. Again called customer service. Could hardly understand the rep but I was able to learn what store was suppose to be shipping my shoes. I called that store directly and found they had no order for me. The store manager (Sebastian?) told me he would look into it and call me back. He did call me back and said the shoes would be sent out as soon as he got confirmation from customer service. Never got a call back again.
Three days later I decided to cancel the order (now well over two weeks later). I was told I would have a refund in 3-5 days. They refunded my shipping price. I called customer service again, got the runaround but was told I would have the remainder of my money in 3-5 days, no later than December 6. They again sent a partial refund for the shoes. They deducted $6.99 from my refund. While this is not a large amount of money, I was still upset. I called customer service AGAIN. They apologized and stated I would get the rest of my money, yes you guessed it, in 3-5 days. Haven't seen the rest of my money and not sure I ever will. Ordered the shoes November 9 and here I am one month later, no shoes and still fighting to get all my money back. Do yourself a favor and order or buy shoes elsewhere. Even if you have to pay a little more for them. I expect you will be way ahead in the long run.

We returned a pair of defective shoes to Finish Line in Big Flats NY, and only received a partial refund. They do not stand behind their products. Try and make a complaint to a real person on the phone. Forget it if you want to talk with an American. And finally I found the young female manager Tess to be very impolite, when I advised her how I might handle the situation around her her response was "That would be a scumbag way to do things." Very professional response from the store manager. I and my family will never shop there again...

Wish I didn't even have to give this place one star. Ordered two pairs of shoes for my son for Christmas. They arrived a week later and in one of the boxes, it was MISSING A ** SHOE! Yes, you read that right, a whole big ** shoe. Wow! Please tell me how TF that happens. Don't know but it does apparently. So I called and lady starts laughing, tee hee ha ha... whatever you know because it was funny at first. Not now though. Told me they would be "rush delivered" 2 day shipping and a whole WEEK went by, still no package. Called again, spoke to someone else, said they forgot to send the shoe. Well I'll be **! Said would take another 3 days. Okay. Called the night before the 3rd day to make sure was in route to be here the next day, and then made up some ** about a missing label??? Blah blah blah...
I have heard so many different stories from so many foreign people, it's beyond crazy and disgusting. This place disgusts me!!! We are going on 2 weeks now and still have not received the shoe. I cannot tell you how pissed I am. I better get a refund and then some. Never again. YOU HAVE BEEN WARNED! Stay FAR FAR away!!!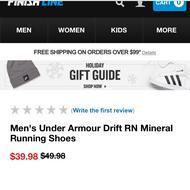 I recently ordered a pair of shoes from this website. They said it would be to me within 3-5 days. I received it almost 1 1/2-2 weeks later. The shoes I ordered on the website were the color red, when I received them the first time they were maroon/purple. After this I called the customer help and was told that I would be sent a new pair of the 'red' shoes within 3-5 days. A week later I received the package which contained the SAME pair of maroon/purple shoes. I'm almost positive the person I spoke with was the SAME person I spoke with before. I then explained that I had already gone through this process and was doing it again. He then told me to wait on hold for 10 minutes; after which he told me that the shoes were not actually red, but maroon.
I explained that on their website the shoes were red and that the photo was very misleading and they need to change it. He then asked if I wanted another pair or a refund and I told him that I would like a refund. He then put me on hold for another 10 minutes to go and just SEND ME the email of the UPS label. Not pleased at ALL with this company. Very poorly run and very misleading.

I placed a order on November 11, 2016 to be picked up at store #418. I received an email that the order would be available for pick up in 2 hours. I ordered the sneakers for my nephew's birthday present and was highly upset when I arrived at the store and was told that they deemed my order out of stock because they couldn't find the other sneaker. I wasn't notified and only had a hour to get to my nephew's party. The three girls at the register was unapologetic and told me to call customer service because they couldn't do anything for me and continued to talk amongst themselves.
I stayed on the phone with customers services for 25 minutes only to be told they would have to refund my money in 3-7 business days because she couldn't locate the sneaker in their database and told me to have a nice day. I have never been treated with such disregard from a business in my life. It really blew my mind that I wasted my time and had to search for another birthday gift last minute when I thought I had a gift. I always shopped at Finish Line for my kids sneakers and expected much more than the service I received.

I ordered a pair of shoes for my daughter's birthday 9 November. Today 15 November I go to try & track my order only to find out it has been canceled!!! I go online to see if they still have her size & I see the price jumped from $89 to $109! What a coincidence. I called customer service and they had the nerve to tell me my banking information could not be verified & that's why my order was canceled. I call BS!! They canceled my order to try & get more money from me. I will NEVER buy anything from them again.

I placed my order on Oct. 16th for a pair of Nike Flyknit Rainbow Colored. It has been almost a month, and the item has still not arrived yet. I contacted Finish Line's customer services. Although the assistant promised me to contact the store to confirm the status, she never called me back and got me the updates. This website is a garbage that costed me $175, and I hope no one else would make the same mistake as I did.

I am a very frequent Finish Line customer. I purchase 2-4 Pairs of shoes a week & earn $20-40 rewards weekly for every 200 points earned. Lately the Finish Line App hasn't been working properly so have been unable to use my rewards on purchases. I called customer service on 10/26/16 and it was the most horrifying horrific experience of my Life!!! I was in the store on the phone for almost 3 hrs. The customer service employees didn't speak English well and seemed to be reading from a script. I kept telling them I was in line making a purchase of 3 Pr's shoes & a sweat suit and was unable to pull up my rewards. I wanted them to give me the rewards numbers. I had $40 in rewards & wanted to use them. They kept giving me the runaround, put me on hold for about 20-30 mins. The salesperson even called them to straighten out matter for me because I'm a regular customer at the store & I spend a lot!!!
I asked to speak with a supervisor and they said there wasn't one!!! Unbelievable, by this time I was APPALLED & extremely FRUSTRATED!!! I was boiling!!! How could a company of this Magnitude have workers in Customer Service that don't speak or Understand English. I'm a regular high spending Customer. I have boxes of Shoes from Finish Line & any other Company would value Me!!! Something needs to be done with Finish Line, false advertisement, not honoring their Rewards program & an App & Website they have been working on for weeks so they say. But in the meantime Customers suffer & can't use the rewards they are entitled to!!! This is happening everywhere, all over the USA.
I was in NM recently, went to a Finish Line & wasn't able to pull up my rewards money, called customer service & experienced the same situation. Thus seems to be a pattern with them!!! They Need to be stopped. This Company has Extremely Awful Customer Service & are Using the Customers in a Terrible way!!! I'm extremely Frustrated with them & they owe me $60-80 in rewards money!!! I definitely want my rewards Money!!!

Customer service does not exist. Bought 5 pair of Jordan's. Since March tried to use my winner circle points. They said that I only had 160 pts. How? 1 pair of Jordan's is 200 pts. So I call customer service, very nice people until they can't help you or tell you why even if you have receipts. They hung up on me 4x. Lol. Are you serious? Oh and they do not have a supervisor. Don't believe me, call and ask. Bet they say they're busy or they will call you in no longer than 24 hrs. Lol. Called several times, still have not heard from a supervisor.

I ordered 2 pairs of sneakers from their online site 2 weeks ago. First, they sent it to the wrong shipping address. When I called to have corrected they told me there was nothing they could do and would have to send me a refund. I called again and said I didn't want a refund but I just wanted the shoes. She told me it would be at a USPS not too far from me and I would be able to pick it up before it got sent back out. I went there first thing to be told my package could not be found and was being sent back. I called again and demand a reorder. They gave me one and a 20 dollar rebate on my next order. I was told it would be overnight air and it wasn't. It was 2 day shipping.
A week later, still no package. As I was tracking it I realized they screwed up the shipping address again. Now UPS can't deliver my package because they have the wrong address. I've been on the phone a total of 6 times in the past 2 weeks. The customer service is being outsourced to India and their agents barely speak English. I repeated the address about 90 times and they still got it wrong. I just told them to hold it at the local office so I can pick it up. This has by far been the worst online experience I've ever encountered in my life. By other reviews I see I'm not alone.

Tuesday, August 9th, I went to the Finish Line store and ordered a pair of tennis shoes. They gave me my receipt and said I should receive my package within 4-5 business days. I received the shoes the following Friday, August 19th, only to find that the shoes were 2 different sizes. Upon seeing this, I contacted customer service and was on the phone for about an hour. They told me that they would be sending me the correct size in the left shoe and that they would call me on Sunday and give me the tracking number for the new package.
Tuesday rolled around and I had not heard anything from them so I called them again. They gave me a tracking number and said it would be a few more days. I looked at the status of the package and it said that I was supposed to have gotten the day before. I called UPS and told them this information and they said my package was lost and to contact Finish Line again and have them resend the shoe.
Today, August 17th, I called them and told them what was happening and that they would send me the shoe and that it would be another 4-5 business days. I asked for a new tracking number, never got one, and they seemed more concerned about me sending the mismatched shoes back than me actually getting the correct item. The whole conversation felt scripted and I am thoroughly irritated with the customer service I have received from Finish Line. If I do not receive my shoes I will be requesting a refund and will take my business somewhere else.

On 8/1/2016 I ordered 4 pair of shoes for my children to start school. The shoes came in different packages being they were shipped from different stores. I have been ordering with finish line 20 years being that my son now is 19 years of age. All of the shoes came in for the first day of school on 8/11/2016. I look at the invoice that was in one of the packages and realized that two pair should have been in the packaged box. I then called customer care to let them know and the rep ask to place me on hold while she contact the store where the two pair of shoes should have shipped from.
When the rep came back to the phone she said the store associate said that the shoe that I ordered was mismatched so they just didn't ship the order (keep in mind I paid for the shoe with shipping and they just didn't think to contact someone else so the shoe could be filled by another store in a timely manner). The rep offered my 15.00 credit for the inconvenience and found where the shoe was in stock and reordered the shoe and promised that my daughter would have the shoe the next following week which was Tuesday 08/16/2016. Well I called to check to see where the shoe was being that it was getting late on Tuesday and my daughter which is 10 years old was standing by the door patiently waiting for the delivery of her shoe. My daughter was upset because she had to start her first day of school with an old pair of shoes, while her siblings and friends had brand new shoes.
At this point the rep at the time was rude about the whole situation and seemed as if she did not care so I requested to talk to a supervisor. Her extension is ** and name is Lauren. She got on the line and I explained to her my situation and she said "well the shoe will get to you on Thursday 08/18/2016." So I said the other rep "promise me that it will be overnight-ed and my daughter would get the shoe on 08/16/2016". The rep just repeated the same thing as if she was reading this from someone who was telling what to say. She did not have no compassionate for what I was going thru with this order.
I ask "could I just order another shoe and have the shoe discounted and give those shoes to my daughter and I still would keep the other shoe to give to her as well." The rep declined. I have never in all my years ordering with finish line have had any trouble like this with finish line. I will make sure when my daughter receive her shoes I WILL NEVER, EVER ORDER A PAIR OF SHOES FROM FINISH LINE. Was a sincere customer for over 19 years.

The most disgusting customer service ever experienced. I called 8 times in 5 days due to a refund for returned shoes. They sent me 2 left shoes for men's Jordans which was supposed to be a gift. The first lady I spoke with sounded drunk as a skunk and she was totally rude. The 7 other fools sounded like they were reading off a script lying as they went along. For shoes ordered in March I am still to get my money back!!! At this point I think they have just decided to keep my money. Everyone there is confused. They barely speak English and have no clue what the hell is going on. PLEASE BEWARE this whole company is a total scam. Wish I never had done business with them. Worst experience with any company in my 31 years!!!
Finish Line Company Profile
Company Name:

Finish Line

Website:

http://www.finishline.com/