Consumer Complaints and Reviews

Plymouth, PA, store manager was irritated that I wanted to return a product I bought on faction in South Carolina. When I got back to my hotel room, I noticed it had been opened and half of the contents removed, but I didn't have time to return it there, so I went to my local Family Dollar (Plymouth, PA). The manager was irritated to be bothered in the middle of accepting a Coca-Cola delivery. I offered to let her continue, but asked how long she thought she would be. Her reply: "I don't know when he'll be done, but I have work to do". She listened to my story and clearly telegraphed that she did not believe me. She thought I opened and used half of the contents of the package and wanted to have my next one free. Personally, I would trust a customer until given a reason not to do so. Product goes missing all the time from retail stores.
Angrily, she processed my return. She offered no pleasantries during the course of the transaction, though she did plenty of eye-rolling. I don't think I asked her to do any more than her job, yet she wanted to do anything but her job when it came to asking her to work. I think she likes being the boss lady and dealing with the Coca-Cola delivery man, but she doesn't like being in charge of the store and dealing with customers with legitimate grievances. I would advise never going to the Plymouth, PA Family Dollar, and I, personally, am reconsidering ever returning to a Family Dollar Store. I have a Dollar General even closer, and the people there are polite (though the lines are just as long!) and I have dollar stores, as well, closer than Family Dollar.
It's a shame that Family Dollar acquired Dollar Tree. I expect Family Dollar will turn excursions to Dollar Tree into an even more arduous task, reminiscent of Family Dollar. The woman who attended to me in Plymouth, PA needs to lose her attitude in order to work for customer service. Then, she needs to learn and understand store policies. Perhaps some smiling classes wouldn't hurt, either. And please don't let her become the manager of one of my local Dollar Tree stores!

I was just told by two of your ** employees that they were not supposed to sell me a pack of cigarettes because I had my teenage daughter with me. I had a State ID. But both employees still told me they weren't supposed to sell me cigarettes? The worst part is they both stated that it was State Law. Never have I been denied or told this in my lifetime of living here. I do not appreciate being lied to and I believe I'm going back to this same store and return my purchases. I live in this neighborhood and I won't do any more shopping at your stores!

This store on 228 Nagle Ave. is the worst when it comes to customer service. Always empty (out of stock) at times when looking for certain items. An aisle full of boxes not opened. Certain cashiers give you attitude for asking a simple question, and only cashier working on long lines taking their sweet time and holding customers up like we are on their time which they have a lack of respect for their customers. This is a poor representation of the name Family Dollar.

I think all should know about the crap your managers cause. I was in the store in line waiting my turn and the shift manager let a customer cut the line (like no one has a thing to do). The store manager came and backed her up for doing so. I got hot and told the manager (due to the fact this is a ** store) that the reason you're doing so as because I am **. He told me he could do as he pleased. The shift manager got into it by saying no one gives a flying ** as to what you think. I have been a customer there a long time. I have spent around 5000.00 in the last six months in that store, but no more. I will now shop at Dollar General as your management in this store sucks.

I went into store as usual after I finished laundry with cart and pack in tow. Upon entering store the employee that was working said that I had to leave my pack and cart up front. I asked her why because I never did this. And then the manager it was store policy and they always did this. Which proves to be a lie because I always go in there and the manager never said anything to me until today. The sign reads "kids" and since I'm over 50 that does not apply to me. But to make matters worse they started talking down to me, and raising their voices at me. I'm not about to tolerate this behavior. There is no excuse for it. So obviously I will no longer go into this store. There is always a line there. Several people working usually standing around but only one register open.
How do I know I can trust these reviews about Family Dollar?
851,761 reviews on ConsumerAffairs are verified.
We require contact information to ensure our reviewers are real.
We use intelligent software that helps us maintain the integrity of reviews.
Our moderators read all reviews to verify quality and helpfulness.
For more information about reviews on ConsumerAffairs.com please visit our FAQ.

522 East Cuyahoga Falls Ave Akron Ohio. Very disrespectful employees and managers!!! My husband and I went to this dollar store around 9:30pm. They don't close until 10pm mind you. So my husband asked for a pack of cigarettes and they tell us that they stop selling cigarette at 9 and the manager said they stop selling them at 9:30. So he asked, ''Which one is it''??? Mind you, we have bought cigarette at 9:50 before so why the sudden change??? She told us, ''it's store policy'', which is a lie... so she stated, ''do you really want the cigarette that bad''? And tossed the cigarette on the counter, so my husband started recording her.
He proceeded to called her out on her rude behavior and she stated that she could ''kick him out the store'', for what??? Her manager comes up and calls my husband an **, a couple other names and proceeded to argue with him. Now the manager threatens to call the police, for what, I don't know because he did nothing wrong. So my husband said he would be calling corporate office and with confidence the manager said ''go ahead''. So we did and just like we thought, their behavior was unacceptable, rude, disrespectful and very unprofessional.
So hopefully they will be dealt with asap because that situation was ridiculous and a manager defuses a situation but instead he provoked it!!! SMH wow, they count the cigarette a hour before they close and choose not to sell any because they don't want to recount them.... that's not right or fair to the customers. They can't make up their own rules and when people call them out on it, get upset!!! You have to follow the store rules. You can't just make up your own!!!

Store #10473: The parking lot and landscape is neglected, there is paper and trash on the grounds, paper cups, plastic bags and other debris in landscape. This is a poor representation of the Family Dollar brand.

I was in your store this morning about 10:05 am. I got a cart and went for milk as I passed the in-store computer and found your employee (MARTINA) seated with a Coca-Cola to her right side, a Gatorade in front along with a bowl of cereal (black bowl fill with Cheerios. Silver spoon in the bowl) and a bag of open popcorn which look like red-hot popcorn and her hand was in it and another soda to her left. As I open the door to the cooler I saw the employee get up from her seat with her cereal bowl walked behind the cash counter where she continue to serve herself from the bowl. I was not the only person in the store. I passed her again and notice her uniform was dirty (both employees were dressed dirty. The other was behind the counter - Yolanda.)
IT WAS VERY NOTICEABLE... YOUR EMPLOYEES ARE SUPPOSE TO REPRESENT ''YOU.'' Your store should reflect your employees (dirty-dirty and dirty) and you "SIR" should be a REFLECTION of your store, shame on you... Some experience is better than NO-NO experience. THERE IS A TRAINING COURSE CALL ''PEOPLE POWER.'' MACY'S USES IT FOR YEAR ROUND TRAINING. It could also be used for incoming trainees at Family Dollar Store. Appearance has a lot to do with customer service, and where I shop reflects on ME. This experience makes your store and mine look BAD (Fix this). I can shop at the corner GAS STATION, I choose to shop at FAMILY DOLLAR. I hope your store camera pick this up.

Purchased an item that was not place in my bags. Upon arriving home I read the receipt and I was charged for the item. Searched my car and nowhere to be found. Went back to the store to see if I had forgotten it. The clerk was rude and told me she gave me all my bags and pretty much told me "Too bad. So sad." So my boyfriend returned the rest of the items and the manager fought with him about the return. Finally she returned everything except the missing item. Thanks for robbing me Family Dollar! Better change the name of your stores to Robbing Dollars.

Yes I purchased a gallon of whole milk on 19 June 2017 from this store and when I got home to pour some for my child it came out in chunks. So I brought it back and as I'm in there another person was in there with the same problem. The two people's name was Tristian and Kayla and the responses was "well I'm not taking all that milk out!" So with that being said it needs to be fixed!!! People spend their money on a product that is beyond disgusting! Something needs to be done about this! Very unacceptable and you need to hire people who take their job seriously!!! DISGUSTED WITH THIS STORE!!!

Shambrica or however you spell her name was very rude!! No care what so ever in her job duty. She was rude and didn't even greet me. When I asked her to not put the chips and soap in the same bag she catch an attitude. She then said she didn't have time for all this... meaning she didn't have to explain nothing to me. She was very rude in front of my kids and then started to talk about me to the rest of the customers behind me. I called back to the store to ask to speak to a manager and Devodrick sounded as if it bothered him that I was complaining on his cashier. They were both talking on the background about me. I don't believe why do they hire people like this with no customer service.. bad etiquette. I've gone to this store several times but this is the first time I see someone like this cashier with an attitude!!!
I know that even with my complain nothing is going to be done because this kind of stores are the ones who always hire the most ignorant people which means people with no manners!!! It's very frustrating having to walk in the store and see how they treat you after you pay for your own things! I didn't get anything free. I paid for my things so why not get the same respect back. The store manager, if they didn't lie to me, is named LaQuita. I just hope she can hire someone who is interested in working and someone who has manners because I won't go back to that place and I will keep making this reviews because I want that girl out that store. It's ridiculous to see how people who get paid to work refuse to follow simple directions. Sad world!!!

Purchased an edible item from the store that tasted like a cleaning product. They refused to give me a refund stating they tasted fine. What happened to customer satisfaction? Will not be purchasing anything in this store again!!

Myself and 3 others approached Family Dollar on Cooke St in Waterbury at exactly 9:55pm last night 06/14/2017 they were already closed. The employer young lady may be ** or Hispanic. She was short, kind of chunky with glasses, just looked at us, and kept going to the front of the store. I work at Rainbow stores and we would lose our job for closing early. That's really bad business. And I used to love Family Dollar for everything...

My name is Charles ** and I am residing in the city of Columbus and the state of Georgia... I am composing this review in reference to being cheated by the rude and disrespectful cashiers at the Family Dollar store #08860 810 Fort Benning Road in Columbus, Georgia that I have been shopping at for the past five years now. The behavior of those young cashier are beyond my comprehension. I had confronted the cashier about her cheating me out of my money and she had stated that she was only playing around with me. You mean to tell me that Family Dollar is hiring untrained kids that are playing games now to operated their cash register without the supervision of a manager or assistant manager to guide them or supervise their mishap and mistakes.
This is the tenth time that I have encountered being cheated by an employee of Family Dollar. I am feeling that something has got to be done about these rude and arrogant people that do not care about their customers. Heck, I have even complained to the Family Dollar Facebook messenger account and I was told that they were sorry about my bad experience at that store but nothing else has been done about these untrained cashiers that cannot count correctly and that are continuing to cheat people out of their money on a daily basis.

I am a 58 year old woman, who always believe very, strongly in fairness, however, on June Saturday the 3rd, my daughter, 3 grandkids, and I went into Family Dollar to shop, the store on 75th street in Kenosha Wisconsin. It was one of the worse days of my life. After my daughter and I finished shopping, at check out, a manager of the store, first name James, I'm sure of... My daughter attempt to pay him with a hundred dollar bill. The manager, ''James,'' stated in a very rude voice, "I'm not a bank," to pay with something smaller. My daughter said, "But this is a store," while looking for a smaller bill.
James then said after receiving the money, "You people always come in here starting trouble." I then said, "You people." Then James the manager came out from behind the cash register and said, "GET OUT!!" In disbelief, I asked him was he having a bad day. James said, "Get out. I'm sick of you people coming in here with your **. GET OUT", in front of my grandkids, the people who was standing in line. I was so embarrassed. I feel James was very unprofessional and need to take a anger management class.

Walk in the store (went there for new headphones) and I pick two out that I was trying to choose between. So I pick one, put the other on the shelf, start to walk down the aisle to look for Castor oil and a man comes over and tells me I have to leave my purse with him! (What so you can go thru and take what you want or even let some else walk away with it.) So I said whatever, tossed the headphones and as I'm walking out another girl walks in with a purse similar to mine. Does he say she needs to leave her purse with him as well? Nope just me. I've been in that store before. Didn't think it was the best store but now I refuse to shop at any Family Dollar and I'll make sure family and friends don't either. That was so rude and uncalled for.

This store is by far the dirtiest and most unorganized of any I have ever been in. Even the entire parking lots has trash all over it. Inside it is worse, aisles are cluttered, difficult to pass down, shelves in disarray, poorly stocked and never straightened or well stocked, many items not priced, never any help to assist you in the store, usually only 1 person at the register. Not very friendly and it is getting real easy to drive on by and go further down the road to either Dollar General, Fred's, Dollar Tree, or all the way to Walmart. I even saw a huge rat the last visit in my way to my car. It is truly a store.
I would think upper management would visit and perhaps make a change in the store manager and the entire group of employees if they aren't willing to get this store straightened up, cleaned, stocked. It borders if not exceeds what the health department would walk in and shut down. I am not a frequent reviewer and don't constantly post complaints online but someone should really get concerned and pay this place an unannounced visit.

As I'm reading the disgraceful reviews, mostly entailing, horrible, abusive behavior from Family Dollar associates including managers and even on the corporate level, I'm appalled and find it incredible that this company and its employees have not faced legal repercussions, let alone the fact that they are still employed and there seem to be no repercussions at all has got me almost speechless... Almost. My experience with the store in my town has always been less than pleasant but the last time was one of the most degrading, humiliating moments of my life. I overheard the employee talking about me to another customer, accusing me of stealing while there is also a line of people waiting behind the customer that she's bashing me to.
So I look over and all these people are gawking at me so I calmly walk to the back of the line with my Carmex and Reese's Peanut Butter cups and say "I'm just going to pay for these items now so you can hopefully put your suspicion to rest and I can continue to shop and you can focus on your job." After I paid for my items, I walked over to the clothes but they didn't have the what I was looking for in my size so I went back to the check-out area to pick up my other bags that I had walked into the store with, which I would like to mention that I waited at the front door with my bags for a good while, because there was no one in sight and I'm already aware of this employee's attitude, so I waited before actually entering the shopping area til she finally came out from a backroom.
Anyway, so now I'm trying to collect my bags and leave and she literally yells at me, asking me what I did with the other items that were in my hand. I was a little dumbfounded at her straight out accusation so asked her what she was talking about. She then said, "wait right there, I'm calling the police!" She then went on to call me a crackhead and she also said that I probably don't make much money selling my ass, that's why I have to steal from Family Dollar. I told her that I was leaving the store and she can call the police but she may want to check her cameras first. She yelled more profanities as I walked out the door and told me I'm not allowed in the store anymore so I asked for the corporate number. She came flying from behind her counter and was laughing and acting like she insane and more than happy to oblige my request, she even offered to dial the number for me.
I guess that goes back to what I was saying in the beginning of this review. She was not worried about me reporting her because there are no repercussions, as a matter of fact, you would think that they are rewarded for abusing their customers. The only conclusion I can come to is that Family Dollar endorses and supports racism, sexism, bigotry, and downright abuse. Maybe their training/orientation requires them to be fluent in ignorance and as their final initiation into Family Dollarhood, they are required to kick puppies and punch kittens. Lastly, I want to say how humiliating it is to even repeat what this woman said to me but it has to be said because it was completely unwarranted and I know that she targeted me because of my appearance.
I have lupus and beginning stages of Parkinson's disease. One of the side effects to a med that I'm on is alopecia, which is hair loss. I have a steady tremor and a slight stutter. I do not smoke **. I don't even take narcotic pain meds. This woman was way out of line and I can think of a hundred one degrading comebacks and innuendos that would make feel small and disgusted with herself, believe me, it's hard to hold back but I hold myself to a higher standard these days. However, I plan on taking this as far and high up as I have to because discrimination and abuse should not be a part of anyone's cheap, bargain hunting, retail experience and this woman should not be allowed to work with the public. Family Dollar, you are no Walmart, not even close to Kmart or Big Lots. Try offering your employees more than minimum wage and offer benefits so your employees don't hate themselves and their lives so much. Just a suggestion.

I am writing to let management know that customers are being treated unfair. Store hours should be honored no matter what. I walked up on another customer and employee arguing about store hours. It was approximately 10 minutes before closing. I knew I didn't stand a chance on getting in because the employee asked the customer to go home. The customer was so upset. She was using profanity. The employee threatened to call the law on her. She had small children with her. All the employee had to do was let her in, but she stood there with the door locked. It could have been an emergency what she needed. I didn't say anything. I left and went across the street to Dollar General. They were also getting ready to close but they let me in because it still wasn't 9:00 yet. I told them what happened and that I was grateful they let me in. The Family Dollar Store need to honor the store hours no matter what. It will stop a lot of DRAMA!!!

My wife and I went into the Athens Tn. store on Thursday, May 4th at about 5:00pm to pick up a few items. My wife proceeded to the store associate for a price check and was attacked by a lady who was a poster woman for **. She was the most inconsiderate person I believe I've ever met. This person attacked my wife, in the company of other shoppers, with the accusation of her stealing from this store and presented a photo of my wife and a product that we do not and have never used. I do not know the logistics behind the accusation or the photo Family Dollar Store presented to us. If this were a legitimate situation why was there no notification of authorities. Myself and my wife will be more than happy to rectify any legitimate claim this store may have.
Anyone can put an item into a convenient temporary spot if shopping without a cart and forget however it's difficult to understand why that would happen with a product we do not use. I agree this should not ever be done but it can happen. If this occurred why was there no notification of any kind. I will attempt to contact someone within this company that is stable enough to speak with and remedy the situation. If we owe for a product even if we don't use it, we will pay for it.

Everytime my son goes to Family Dollar at 2435 Harrison Ave, Cincinnati, OH 45211 the employees are rude to him. My aunt talked to VP but it seems the employees do not care what their boss say. My son went in to get me a pop and store manager told my son to get out. He was not allowed in my son had me on phone listening to them treat my son like dirt. The manager said she was going call police on him and that she is manager she can do what she wants. The store stays open til 9 pm and she said at 8:20 pm she closing the store. This employees need to be stopped.

I'm sick and tired of Family Dollar where I live. I shop both stores in Syracuse NY zip 13208. This is my 5 day that I been going to family dollar. Since day one I walk in employees see my return. They just holler, "No no no." Then ignores me and say, "We can do the return." Next they say no again to come back and see manager Kevin. "He will be there in the morning." 3rd day I call in before going. Is been rainy out I decided to call first. I'm asthmatic and is quite a walk to store. Kevin the manager said to come in for return. He will do it. I go 30 minute later. Kevin left the store. I feeling kind of tired 3rd day. 4 day I walk to store. Employees again say, "No we can't process returned. We're not allow plus there is no card for the return for store credit." They are totally wasting my time. Slowing me down. My week has been ruined.
I want to return my items to continue and purchase household items to clean my house. I can't. Because of family dollar. My question is they are very strict with policy. Supposedly but when I decide to buy and spend money $$$; they gladly charge me the item with no excuses. Now when it become on returns they are your enemy. I'm sickkk. Today my 5 day. Finally talk to manager Kevin. While I come in to the store the employee saw me come in with the bag total me said no no I can't returned. Kevin manager was there. He try helping me out but there was no card. They need to be more responsible on what they are doing and try solved customer issue. Because I read clearly family dollar policy and if I'm not satisfy with any of the product purchased I can returned it within 30 days period. I sick of this store. Something needs to be done. This is not the first time or store in my town syracuse ny. It has been happening a while now.

I actually have a major complaint. Well to start off with I have been in store 4704 three times this week with the same cashier and on two of the days the store manager Tammy was there the cashier is a trainee and her name is Kathy. Tuesday my fiancee and I went into the store to get a few things and I had encountered the store manager Tammy and cashier Kathy talking bad about my fiancee which is so not right on many levels. He was just rushing me up in the store because he was tired and just wanted to get home so they both didn't think I could hear them and was saying how mean he was, how he was this and that. That crossed the line itself but mom works there and didn't want them to take it out on her so I didn't call in right away.
Then Thursday I went into the same store with the same cashier and store manager. I had a problem with a smart coupon and the manager herself got smart. I tried to explain the coupon and she put her finger up for me to shut up and was completely rude the cashier and then again decided to make smart comments about me then today Friday I went in there with my mom. I had another problem with the coupons. This time Kathy had stated that I needed to hurry up because her line was getting long and was say other smart comments.
I ended up taking my items back because I feel like I'm treated badly there. Why should I buy anything from there. I will not be going back into that store because people don't realize what others are going through and I'm actually dealing with issues that make me nervous about going to stores anyways because of anxiety. I was almost on tears today. Even though I know you don't care about how I was treated or how I was made to feel I just thought I would let you know how your store is being ran.

Came in with my children for school supplies. Informed one to get what he like which he done within my eyesight. New management told him to be with parent. I informed her he's ok cause I'm watching him so we continue around the store... When I proceed to the front I asked what would you say to a child if he's alone cause she didn't know if I was there then she Assumed he bother things... Went back and forth. Informed her go to the parent first and don't say nothing to my child especially if you categorizing beforehand... We been coming to the store for years. Never had a issue. It's all about not assuming what you think may happen. Every human isn't the same. Allow customers to enjoy their neighborhood store...

This store located in Orlando 2532 W Colonial Dr, they have products out of order with the wrong prices posted, the bathroom has been out of order for over 2 yrs, they run out of bags and put your paid for products in garbage bags, it's very overwhelming for paying customers, and when I see a product and it's under a certain price tag, that's the price I'm looking to pay. I know sometimes people will move items, but I'm talking about a bundle. When I get to the cashier and see that the price is rung up different from the price tag location and let the cashier know instead of that cashier taking a walk or asking for assistance they will literally argue with me as if I'm someone out in the streets. So sad.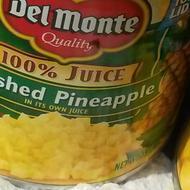 During my visit to the Randolph, MA Family Dollar store, the experience I received was beyond disrespectful. As I waited in line, there were 2 cashiers, one discussing personal information with someone who was not even a customer and another who was assisting a customer check-out while eating a chocolate cupcake with her hands! I continued to wait for the other cashier to finish her non-customer conversation so that I could be on my way, instead the cashier who was eating the cupcake called me next in line.
She then proceeded to grab my items with her chocolate filled fingers and placed my items in the bag. I then asked her for a few paper towels (so that I could wipe the chocolate residue off of my canned goods). She didn't even say "Hello" or "Thank you" as she handed me the receipt with chocolate stains on it! It was such a very disrespectful and unhealthy transaction. Even though this is the only Family Dollar in my town of Randolph, MA, I never want to shop at this location again. Blatant lack of customer service and poor health hygiene of associates. Store: 03807.

My 83 year old mother and I went to get a refund from Family Dollar #11835 before 10 am in the morning. We were owed a refund because the day before we were overcharged for 2 items that equaled $7.85. They did not have bags for patrons to put their merchandise in. We used a big box. Bags were not available until 5 pm. It was 3:08 pm at the time, we were not going to wait. That was ok. Because it was ice cream the clerk charged me again for 2 items. My mom called the store to let them know we were charged for 2 items. She told them about the item, they said it would be handled in the morning.
We go to the store and the daytime manager is unaware of this transaction. She is irate and unprepared to handle this transaction. She is impatient and intimidating to my 83 year old mom. Her attitude is very negative. I want someone to investigate this scenario and give this management some sensitivity training. I like Family Dollar. This one transaction ruined our entire day. Please retrain management.

Store 11090 was the worst Family Dollar store that I have been to in my life. I regularly shop at Family Dollar, not only for the low prices, I come for the convenience, being a mother of three, how I can quickly come in the store and leave. Tonight, I was appalled at the loud rap music behind the counter and I listen to rap. The cashier, who was young and immature boy, was not only being indecent in front of my kids by cursing and being vulgar towards me but was loud and rude to several other customers.
I usually don't make complaints, but something has to be said about how rude that man Family Dollar hired to cashier. I not only got harassed by him, but he didn't bag all of my items. I'm missing several that I know I paid for, the music blaring, his disgusting talk and obnoxious conversation just distracted me so much I wanted to leave immediately. I had bad experiences before, but none worst than tonight! If I do decide to shop there again and he's still employed, I'm leaving the store and calling corporate. Future customers shouldn't be subjected to that man's ignorance! Please investigate and solve this MAJOR PROBLEM.

This store alarms everything, including the cheese and the food. They are so paranoid about theft, make me not want to go into the store. They are only a little better than the Shell station across the street, which is so paranoid about theft they prohibit people wearing backpacks in the store. I wish there was a better store nearby, but it's the only one in my neighborhood.

I see that the Family Dollar is raising money for the Veterans. They have a HUGE candy setup selling Reese's peanut butter cups. So every time you go into a Family Dollar ask them how much goes to the VA. This is a scam to sell candy so the winning store can split the prize. Nothing goes to the VA. So please if you see a store with this contest please contact The Va fraud department at 1800-827-1000. Ask for the fraud dept.
Family Dollar Company Profile
Company Name:

Family Dollar

Website:

https://www.familydollar.com/