Consumer Complaints and Reviews

In July of 2016, I visited store #4428, lapalco Blvd., Harvey, lA. As I was trying to check my items out, I Sat the hand-held basket on the counter so that the cashier could rang up my items. The clerk rudely asked me to removed the items from the basket. After some conversation about this I started removing items from the basket. End of transaction included the cashier throwing my receipt and money at me which brought me to making a formal complaint at the corporate office.
In Sept. 2016, I visited the same store and the same clerk told me that I wasn't welcomed in the store. After I pressed her why, she then accused me of stealing. I told her absolutely not. You have a personal vendetta against me because I called the Corp. office on you. She then threatened me with calling the police. The following days I called the Corp office once again to make a formal complaint. I also asked that the district manager to give me a call. Which did not happen.
After a month on non-communication, I did a follow-up call to ask what the outcome of my case was. The corp associate begins to tell me that the manager substantiated the claims and the case was closed. I then asked her how did she make that determination without any proof of an incident. I then asked to speak to the regional manager because the district manager has not returned my call after 2 requests. She then explained to me that I could not speak to the regional manager because I haven't talked to the district manager. My question is how am I to talk to the district manager if he refuses to return my call. The representation that is working for this company is absolutely incompetent. I can't believe that a company would allow themselves to be betrayed in this manner.

I am a regular everyday customer that spends a lot of money at this store and this is not the first time I've been treated badly at this store. This specific day I spent 28.00 and after I paid I realized I had a 5 off 25 coupon in my purse and not only did this employee Alex deny the coupon but he refused my return and called me names in front of many other customers and said if I didn't leave the store he would call the cops and I'm disgusted with this behavior as a customer.
I cannot believe I was treated this way when I didn't do anything wrong except forget to use a coupon I had with me and I got called names in front of other customers and threatened by him! I've seen this same employee sitting around talking about chicks while customers wait and heard other employees complain about him while I was in the store at other times and he keeps getting away with this disgusting behavior! I'm appalled that family dollar would represent themselves with an employee like this Alex! I will not let this stuff go 'til someone does something about him!

The store in New Milford on Rt 7 is terrible. The employees are too worried about their phones. When I checked out I was charged for stuff that I didn't buy, stuff that was supposed to be on sale didn't come up on sale, and I was charged bottle deposit on lemonade that I can't even get the deposit back. When I called corporate the ** on the other end of the phone told me it was my fault because I should have been watching and that the coupons don't come off. I have to ask for them to come off, and in order to return something I need the product but I didn't buy it and walk out with the product so returning something I don't have is going to be hard. When I told the customer service rep that she told me I should have checked my recipe before leaving. She said that there was nothing that she could do for me and hung up on me! I will never shop at Family Dollar again anywhere.

Yes I visited a Family Dollar location and found what I needed and brought it to the register. I was overcharged by $5. The item was only $1. I told the cashier that I was charged the incorrect price and she didn't understand what I was saying because she did not understand English. Major disappointment complaint number #1, then she started talking to another employee and he came up front to see what she was saying. The cashier starts going to the back of the store where I found the product. I followed her to show her the correct price. We got halfway to the back and she started talking to the other employee in Spanish and she went back to the front. I started talk to the other employee and he totally ignored while we were only 2 feet apart. I was told him that I had been charged the wrong price.
He started yelling to the cashier in Spanish. So I replied "So you don't speak English either?" He said "Oh yeah I speak English but I'm talking to my employee." So I said "So you're not going to talk to me the person who is having a issue." He walked off and started having attitude and took the product back to the front of the store and told the cashier the right price and she finally charged me a $1 for the product. Wow this is really bad customer service, I would appreciate if something can be done. I feel if you are going to work in a store in Dallas Texas and expect for us to pay then the store could at least hire people that are bilingual and can communication with the customers. Bad Service! Since then I have also contacted corporate and was informed that someone would be contacting me in 5 business days. It's going on 2 weeks now... Very unprofessional!

I live within blocks from Family Dollar store# 05451 Marion, Indiana, so I stop in several times a week. My day of errands I stopped at 2 other Family Dollar stores and made several purchases, one was a garment rack which fell apart trying to put it together. So I chose to return that and a couple of other items to this store. It was closer to me and I thought no problem they do returns from all Family Dollar stores. So when I told the store manager, Laura, I had these returns but was purchased from other stores, mind you, I just purchased these the day before, had correct receipts, she looks me in the eye and said she could not do returns because her supervisor was not there and that she did not have approval to do returns, that she needed a supervisor to ok the return. Now I'm saying "are you kidding me. You are a store manager, and why was there not a supervisor on duty if you do not have control of the store."
She said I would have to take them back to each store, and I said **. So I went to my car, call the store on Adams St, ask for the supervisor, which answered the phone, Melissa, told her the story, said she would do it. So I had to drive 20 minutes out of my way to the return. Melissa was very apologetic, agreed with me that she should have done the return, just downright LAZY. I will not shop when Laura is working. I will go to your competitor. I did not keep the receipts after the return transaction, did not need them, but I'm sure if Melissa is still supervisor by the time you see this, she will remember the story.
How do I know I can trust these reviews about Family Dollar?
609,643 reviews on ConsumerAffairs are verified.
We require contact information to ensure our reviewers are real.
We use intelligent software that helps us maintain the integrity of reviews.
Our moderators read all reviews to verify quality and helpfulness.
For more information about reviews on ConsumerAffairs.com please visit our FAQ.

Yesterday as I was being rung up for my purchase the manager who was waiting me was on the phone with a personal call. (Always is the case). She was not paying attention to my order. When she tallied I noticed my bill to be in excess. I had picked up a deodorant that was marked 70 cents. It rang up $2.10. I called her attention to it. She replied "it's $2.10." I then told her I wanted it for the marked price. She told me to hold on, "I know you used to work for Family Dollar and know the rules." This is all while she is on the phone. Then told me she was going to give it to for the marked price. I then offered her an apology if I had offended her. At this point because of her rudeness I meant that in a condescending manner. She didn't get it. Never once did I receive a greeting or a smile. It appears this girl really likes her job!
I did put in a request with another store manager for the D.M. to give me a call. I still haven't received that either. I wish Family Dollar would investigate and take action on complaints instead of letting them fall to the wayside. I feel that my previous employment had nothing to do with me as a customer. If someone would hold these managers accountable maybe your stores wouldn't be in such disarray. I always shop your store for convenience. However there is a Dollar General close as well. In the future when I go to store 706 if this manager is at the register I will not make a purchase.

The location at 6319 Saint Andrews Road Columbia has improved dramatically. As it is just over one mile from my house, I patronize it often. When the previous manager worked there, there were out of stock issues and abysmal customer service. When they changed the store manager, the whole shopping experience was transformed. She is perceptive to stop abusive couponistas who violate the redemption rules and will fulfill all of the corporate policies and values, using common sense. The non-compliant employees were purged and seemingly great associates were hired by her. Especially the latest hire who exudes great work ethic and is amazingly attuned to the best practices of customer service. The manager exhibits courage by letting the new hire wear her hijab or dupatta. Great job regarding diversity!

Speaking about FAMILY DOLLAR on Westchester avenue in the Bronx NY, I walked in the store to find young ** female associate screaming profanities about a ticket she received. I'm talking F Bombs and everything in between. There was also a young man there although not cursing but laughing and joking about the situation with her, then a traffic officer came to door to paste a ticket on the door which set her off once more. It was the single worst experience I've ever encountered, AND there was inventory everywhere in except on the shelves. Just disgusting, unprofessional behavior.

I arrived with a school friend to shop for a backpack. The parking lot was so unkempt that I feared rolling over glass/trash. The whole parking lot was overflowing. After carefully parking, we reluctantly stepped inside and found that towards the back was a huge plastic bin on one of the aisles, and as we passed, we saw water dripping from the upper ceiling through the light fixtures into one of the huge grey plastic storage bins (that was 1/2 full), sitting atop the top shelving unit below the light.
I feared for the safety of the employees. I decided to leave. In doing so, I went into the parking lot and started taking pictures of this hideous scene, and heard an intercom speaker sound aloud addressing me by one of the employees, stating that no pictures are allowed on the property. I wondered how it was easy to keep an eye on me, but not put forth the effort to remove waste from their lot. It is/was disgusting. This place should be shut down.

I shop at the Family Dollar on 10th and Midwest Blvd for the close location. I've shopped at many other Family Dollar stores and have NEVER experienced any problems and the employees are helpful, I guess. The store on NE 10 has gone downhill and FAST. Someone needs to come in a teach these people how to deal with customers, because they are terrible!!! On TWO occasions I was followed around the store by one particular employee/stocker. Both times it was SO obvious I was being followed that I stopped mid-aisle and just stared back waiting for him to go by, while he stared me down entire way. It made me very uncomfortable!! It would anyone! He obviously was not stocking the shelves and was bringing the boxes to whatever aisle he had the best view of me. At first I blew it off thinking maybe it's the security man, or maybe he thinks he knows me.
After the 2nd stalker event last month I have been avoiding the store almost completely. Until today... I went in the store for 5-6 different items. As I'm in laundry aisle I like to smell the different fragrances, like we woman will do sometimes before making final decision. I like to smell dryer sheets also. I picked out my dryer sheets and was giving myself a min to look at rugs before deciding on my soap. Well of course the stock boy who of course was following me the whole time alerted management to me smelling the fragrances!! This woman was HORRIBLE. I'm not a thief but that is EXACTLY what she made me out to be! She intentionally gathered OTHER EMPLOYEES AROUND while she accused me of "vandalism" of the store! It was ridiculous!!
After her outrageous accusations, she loudly announced she'd be escorting me out and if I came back I'd be trespassing!! This is while I'm purchasing all my items. Everyone I smelled even though I just took the cap off, don't see how that's vandalism?!? Then that wasn't good enough for her power-hungry rampage. She followed me to the front the whole time loudly speaking about me opening the soaps as if I had stole something, then with about 8 people around made her grand announcement AGAIN about me not being welcome in the store!! I couldn't believe it!! For smelling laundry soap!! No seal was broken, nothing. It's ridiculous!! The several times she asked me a question then as I'm starting answering, she immediately cut me off and would repeat her question over and over so I could not get a single word in!!
She is supposed to be in charge, yet that was the unbelievably UNPROFESSIONAL and a gross exaggeration of anything even being done wrong!!! I was just humiliated over something that I am allowed to do!! Then made out to be a full-blown CRIMINAL BY THIS POWER HUNGRY MANAGER!! I'm calling corporate. I'm an excellent customer and this lady is OUT OF CONTROL!!!

I have shopped Family Dollar for many years, the last three years have been the worst. Employees are lazy, the shelves are empty and products are still loaded on a cart sitting in the aisles. Also employees are rude and don't give a **. If this continues I will go a store that will appreciate my business.

The store was 9548 Scyene Rd. The lady at register called me a ** and threatened to jump on me simply because I told her she gave me the wrong cigarettes. I've never been treated so bad. Manager and employees were laughing the lady, said she would see me on streets. Never been treated with such disrespect and manager did not do anything about it 7/15/2016 802 pm.

I've been shopping at the Family Dollar on State and Washington St here in Indianapolis for about 10 years. The past 3 years this store has become by far the worst store I have ever come across in all my life! The employees suck terribly! They are lazy... smoking outside every 5 minutes. When you need help with anything they respond they don't know. HOW CAN YOU NOT KNOW WHERE PAPER TOWELS ARE? Last week I needed one of the guys that worked there to get me something from the top shelf. He said he was busy to go up front and ask somebody else. I was irritated by it but did. Got up front and the girl said she's going on a smoke break. Between the pure laziness of both employees and their bad attitudes I just went over and grabbed a broom and knocked it down myself.
About that time the manager was coming in for her shift. I heard a customer ask about splitting a payment between cash and card the manager said "no we don't do that." The lady responded she's been doing it for years. I guess the manager was in a bad mood and went off on the older lady. She cussed her out then said she was going to call the police on her. I was thinking WHAT THE HELL THE LADY DIDN'T SAY ANYTHING WRONG AT ALL. Then the lady said she was nuts and was leaving, she decided not to purchase from this store. The manager said she gets off at 10 o'clock and for the lady to "meet her there after work so she could beat her ass" was her exact words! This was just in my last visit.
That store is so ran down that they let people steal out of it and say they are not going to chase them down. And people wonder why the prices keep going up higher. The shelves are always empty. The staff does not clean up their appearance to come to work, they are very rude and they close early every night. If you want to buy cigarettes at 8 o'clock you can't because they lock up the case. Why is it that this stuff is allowed? It's ridiculous!
I shopped there out of convenience but I'm over it. This store makes my stomach turn because I feel like physically putting these people in their places. So instead of going to jail because they are just that rude, I avoid it altogether. Customers need to start speaking up about this stuff and maybe corporate office will take it more seriously. I will spend my 200 a week I usually spend on household items at a place that appreciates my business!

They don't close on their right schedule because their schedule say they close at 9:00. I got there at 8:40 and a man that works there said" we're close" but closing time says 9:00. The Family dollar I'm reporting is on Fairview near Shoe Show and Rent-a-Center.

The convenience of the store is wearing thin on my patience. This brand new store has no A/C so right there your shopping experience has lowered expectations before you can grab a basket. The store is always dirty, aisles are littered with unopened product that no one could care less about to put away, and the quality of the customer service is pitiful. There must be at least 3 employees on staff, but you only see one of them and they are running the register. The line is wrapped around the front counter and your stress builds. After going up and down the unmarked aisles desperately looking for bread, you make your way through the littered aisles only to meet the unwelcoming cashier.
She waits patiently for you to make your payment. Upon receiving my receipt I notice she did not put my cat food in a bag. I kindly ask her to place it in a bag, since I am on foot with my son and we are walking home. She told me these are the only bags she has and refused to help me. She proceeded to help the next customer instead. I stood there and asked again and she refused. I've had it! These employees are not only not trained properly, they lack empathy for others. I am very disappointed and embarrassed to have this store in my neighborhood. The convenience is nice but the way you get treated and the atmosphere of this location is actually less than one star.
Something needs to change. I know I can't be the only resident that feels this way. The appearance of the store from the outside is also trashy. There is a trashcan that is always overfilled. Does corporate even visit this location? Management needs to step up and take responsibility. I would like to see a change, but every time I walk through the automatic doors it's worse off than it was before. I refuse to give them any more of my business. There is no pride or care in keeping the customer happy at this store. I'm disgusted and let down. I will take my money somewhere else.

I can't understand how is it possible to have workers working in a store without AC. Just doesn't make any sense at all to me. I went 2 times to the store to make a purchase and had to walk right out because the store was so extremely hot. I can't understand how Family Dollar would allow this. We are in Florida people. Hottest days are in the summer and regardless of that, it's just inhumane. The store number to this Family Dollar is 7841. Located at 110 South Kirkman Road, Orlando Fl, 32811.

First off this store was just built brand freaking new in Linwood, PA on market street. Well everytime I go in there it is unbelievably hot and I even ask one of the cashiers why it was hot and she told me that there is no AC in the store. How on earth do you build a brand new store without a ac in it? Second off, I returned a ten dollar computer mouse, which took not one but four times for the cashier to do the return on my card and last but not least the money from the return was not put on my card instantly. When I asked how long it will take the cashier gave a huff and said "Well, it can take 24 hours or days. We don't know." Seriously? This is not ok and your company needs to do better about training employees and making the stores comfortable for everyone.

New Family Dollar store going up here in Iron River, MI. Unfortunately, I live right next door to it. We had a Dollar General go up down the road a bit from me, and the construction was done during very reasonable hours. Family Dollar... house shaking until 11PM a few night ago, work starting at 6AM today. I visualize the Family Dollar corporation standing in the middle of the construction site, and slowly turning around to face all the surrounding homes flipping them off individually as they rotate... Hi neighbors, and FU, FU, FU. I will never step foot in another Family Dollar for the rest of my life.

Just about 30 minutes ago, I went to store #4018 located at 316 E. Johnson. The so-called MOD was on her cell phone as usual. I picked up some gloves and toothpicks, total $2.00. I went to ask where the light bulbs were located (Brandy is her name). She was still on the cell phone, but told me to go left on back wall. They were not there, of course, and I got a bit miffed that she was too busy to get off the damn phone to really help. I dumped gloves and toothpicks on a shelf, and walked toward the front of store to leave. She came toward me and asked did I find the light-bulbs. I said, "NO." Then she asked did I change my mind about the gloves and when I replied, "YES," she said she needed to look in my purse, that she was watching me on the camera. I lost my temper and "clicked" on her and told her she wasn't looking in my purse, that the mess was on the shelf, if she really had been watching, she would have seen where I put it.
She said she was calling the police, so I showed her where it was. I grew even angrier and told her to call the police. I would wait until they got there to file a harassment complaint, and call KAIT News to come do a story. She told me to leave, but when I saw her at the window like she was calling, I went back and cursed her stupid ass out. I am sick of bull-crap like this. I will not be going back to that store, because if I see her again... I did kind of feel bad about cursing her out, but she deserved it. She should have apologized to me, but of course she escalated the situation by acting like I was at fault. That broad needs to be fired, and somebody put in her place that knows how to treat customers. Look at the cameras, corporate; they tell the story. Shaking my head at how stupid that situation was. ** lives do matter!

After ignoring the rudeness of the same employee numerous times, I guess avoiding her wasn't the reaction she wanted, she decided to accuse me of stealing. After being told I couldn't leave until video surveillance was watched, employees then laughed in my face at the mistake they had made without any apology.

After returning home to find Family Dollar store coupons in the mail I reviewed my receipt and went to retrieve my discount. I was told by an associate that they wouldn't honor the coupon unless I returned all items and repurchased. Having worked in customer service for numerous years I do know that my purchase and receipt were well within the guidelines to honor. I was treated rudely and when asked to speak to management they never appeared. Due to this treatment however convenient I will no longer shop at Family Dollar.

Shalom and hello once again at this horrible Family Dollar store in Bedford Hts Ohio 44146 store#11111. The manager on duty on April 28, 2016 approx. 9:31pm. I was treated like a criminal in front of a line of customers. This was the second time by this same manager! I Ann ** spend much money there and walk there almost every day to purchase. I come with a smile on my face and leave sad, angry, upset and full of rage of the treatment from this horrible manager. This is the second time. SOMETHING NEEDS TO BE DONE ABOUT THIS MAN. THIS MANAGER MAKES FAMILY DOLLAR LOOK BAD. I WANT TO GO TO THE TELEVISION STATIONS ON THIS MAN!
I cried after he treated me like a Criminal once again. I walked over to purchase a gift for my grandson's birthday and few other items. I swiped card then I was told to put in for chip. I did, but machine was at error, so manager came over did the transaction and said there is no receipt. Took my bags. Said come back tomorrow after I walked in the dark all the way there. Then I called Capital One Credit Card. They said I was charged twice for $10.91 and I only charge once and could he talk with manager to give approval code? It was not pending but taken off available credit. Plus my app on phone showed twice Family Dollar charged my card. He said too bad, I have no receipt, so come back. Took my bags and would not give me what I paid for. Then told Capital One to give me back my money on credit card.
I lost again. I was embarrassed. He the manager thought it was a Joke and laugh with other customers and said, "Well I'm leaving, I have other things to do," and walked off. I walked out with nothing and was charged on my credit card. I am outraged! THIS MAN IS THIS MANAGER IS TERRIBLE. I'M SORRY. I HATE THIS STORE BECAUSE OF THIS WICKED person! Something must be done. Please help me please. I'm in TEARS! PLEASE HELP Mrs. **. Capital One apologized for Family Dollar and recorded it all. I was in tears at the store.

I go to Family Dollar on Michigan street and the price was 145 to 150. I went and payed for my pop and I told the women that it said 145 150 for my pop and she went in, check and she said that it was not it. I look at the sign and it said 145 and 150. The lady said that "not, it is for the Sunkist pop." I know she lie so I told her I will never do business with Family Dollar again. They are very rude. I did a lot of business with Family Dollar. I buy a lot of stuff from that store. The one on Michigan street and Eagledale and other are very rude and disruption and disrespect and will not help their customers. They need to shut Family Dollar down and they get robbery. The corporate office don't care about their employees and they have no police in none of the Family Dollars. That ** sad. They are lame and rowdy. They need better customers service and care about their employees and fired them rude **.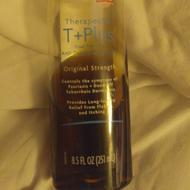 LIKE many people, I have the aggravating condition of dandruff. I have tried many products like the overly expensive Selsun Blue and the better priced Head and Shoulders with little result in helping my condition. I would wash my hair up to 4 times a week trying to get some immediate relief. It takes weeks before results could be seen or felt.
One day I was shopping in Family Dollar and saw the Family Dollar Brand of Therapeutic T+plus shampoo under $3. I thought what could it hurt. I had just washed my head the night before with Selsun Blue. My head still itched and I had visible flakes on my shoulders. I bought the cheap bottle of shampoo and took it home and tried it immediately as I needed some relief. The shampoo did not have the most favorable scent but I followed it up with a great smelling conditioner. I immediately felt the results once I towel dried my hair and brushed it. Once my hair air dried, I noticed I had no flakes. With this product, I wash my hair only once a week and have had great results every time. Not only did I save money on the purchase but also keeps me from having to buy more shampoo so frequently.

At my local Family Dollar my friends and I will occasionally go and get energy and this was before they made a 2 student in-store only and we always have like 20$ or so. And every time we went the employee working the cash register always looked at my brother because he's ** and whoever was at the cash register would always stare at him like he's going to steal anything. So once he had money and we walked up to check out he or she would stop him from paying with money I gave him for his birthday because they thought it was counterfeit. So they tore the money and kicked us out. All their employees do the same thing. Even once they had an employee spy on him to make sure he wouldn't steal anything.

So, today I visited my local Family Dollar, it's a five minute walk from my house. I visit this store quite frequently, and today I decided I wanted to get some new nail polish. Upon finding the nail polish section of the aisle, I saw it was in absolute disarray with nail polish markings all over the place and all of the polishes were in the wrong slots and so on. I proceeded to pick out a few colors I liked and even tried some of them on my nails (I had no idea this wasn't allowed, especially since it was obvious other shoppers had tested the polishes all over the store's shelves and products). The manager walked by me and didn't say a word to me. While she was checking out another customer she yelled out to me, "Hun, you can't try the nail polishes on unless you're going to buy them," to which I responded, "Oh, I'm sorry".
A few minutes passed and I picked out several choices that I was going to purchase. I opened one of those and swiped it over my nail, just to make sure it was the one I thought it was. The employee then shouted at me, at a high volume while she was checking someone out, "I JUST TOLD YOU YOU CAN"T TRY THE NAIL POLISHES!" and I responded, "You said that I couldn't try them unless I was going to buy them, and I am going to buy these." She then continued yelling at me in a very unprofessional manner and told me to come on and buy them then, and I told her I didn't want to buy them after all the fuss she just made about it. So I set down my several nail polish choices that I was going to purchase, and made my way towards the door. She was yelling in her extremely unprofessional (let's just say it, flat out trashy) manner and I, admittedly very immaturely, gave her the finger on my way out.
Now I know I shouldn't have done this, but I was getting pretty upset with her behavior at this point. She then yelled, "** you!!" to me, and then I turned around and marched back into the store and asked to speak to her manager. This is when I learned that she was the manager (no surprise there...) and I asked her name to which she replied, "None of your damn business." I then asked for a number to reach someone to file a complaint and she gave me the store's customer service line, all the while cursing and complaining in a most unprofessional, disrespectful way.
I tried to call the line but it is a Sunday and, understandably, is not during normal business hours. I feel that this young lady acted in a most disgraceful manner as a store manager. I do admit that I acted unfavorably as well, and I know it is no excuse, but in this last few days I lost a dear pet and have had some very disturbing issues at work, but either way, I was the customer and she the store's manager. This was the first time I have had an issue at this store and I am so very disappointed in this woman's behavior that I can say with certainty, that is the last time I visit that store. (BTW- this store is located on Old Kings directly across from San Jose Manor Dr. and the Exxon gas station.)

I visited the above mentioned store yesterday and was apparently sought out as a shoplifter. Never saw a police upon entering store. When I reached the register to pay for my items there was an officer standing near the door. Upon leaving the store he asked for my cart. When I left the store he left. I will never shop in that store again. What can I do about being treated that way? I am a tax paying citizen. I did not appreciate being treated that way.

Very rude clerk. I went to return slippers that didn't fit. As I approached to explain my return, it raised his voice stating that there were no tags on the slippers. I had a receipt showing my purchase. He kept saying there are no tags. You could tell they hadn't been worn. At this point I was getting angry but kept my cool. A woman walked through the front too asking to use the restroom. He told her no, she asked nicely if her two year old could please use the restroom. Very rudely he said "I told you no." I found this very upsetting and unacceptable. I will never return that Family Dollar. The address for the store is 4609 Austin Bluffs Parkway in Colorado Springs.

I went to Family Dollar for a few birthday items. I saw a guy with a red shirt on but his back was turned so I said "excuse me sir, do you work here"? He turned around laughing and said "DUH idiot"!!! I asked to use the bathroom and he said it's out of order. So I go finish my shopping and a woman with 3 kids walk out the bathroom (customers). I went to check out and was waiting for 10 minutes so the employee can finish their text on their phone. I got aggravated and put my stuff down and walked towards the door just to hear a employee said, "that white ** needs to put her ** back where it goes, white people I swear". Very disrespected and won't be returning and spreading the word out!!!

Family Dollar in Haddon TWP, NJ is a mess. Trash all over the parking lot. It blows all over the White Horse Pike. Trash cans full. They are never emptied. I'm embarrassed to shop there. This is not my first complaint. I would like a response. Thank you.
Family Dollar Company Profile
Company Name:

Family Dollar

Website:

https://www.familydollar.com/