Consumer Complaints and Reviews

BJ's is advertising a "BJ's" $70 discount on purchase of 4 Michelin tires. Michelin has a $70 rebate program thru 12/12/16 for the purchase of 4 tires. That sounds like $140 in discounts to me. But BJ's is advertising the rebate as if it is their discount. When I called to ask for a tire quote, the attendant was quick to point out that this has caused a lot of confusion with consumers and was very apologetic but it's corporate not the workers pulling the bait and switch. Note that with the Michelin rebate, the cost per tire was almost exactly the same as tire stores were offering. Also note - I just created an account. There was no "order number" given to me so I had to leave it blank.

I like the BJ's store overall but the outsourced optical department is horrible! I bought an expensive pair of frames and lenses and in 9 months the reflective coating that I paid extra for was de-laminating. Clearly it was applied poorly. I took them back and expected them to replace them as it is a clear manufacturer's defect but no way. I now have a very expensive pair of useless glasses. Thanks BJ's Optical! Back to Costco I go!

I would like to comment on how indifferent I was treated at my local store last week when I had an accident and reported it to the manager. I went into my local store (Cutler Bay, Fl) last Wednesday, Nov. 23, 2016. As I was reaching for a box of chocolates, there was one that was left on top and the whole thing tipped over on me and one of the boxes nearly took my eye out. I was hit with the corner of the box, so much so that the corner was actually dented in by the force that it hit my face, I received a cut under my eye, which quickly bled and started to swell. I went to report it to a manager who came to see where the incident had happened and took my name, member # and a picture. I spent Thanksgiving and my daughter's birthday with a black eye and a cut under my eye, which will likely leave a scar, it is now Monday, Nov. 28th and I have yet to hear from anyone from the store or otherwise.
I find it extremely offensive that they would not show any type of concern or interest in the welfare of their customers, I spend an upward of $600.00 per month at BJ's and do not appreciate the fact that I have been shown no courtesy whatsoever as to my injury. My membership expires in early 2017, I can say that I will not renewing, I will not even be using the remainder of my membership, I would rather purchase a new membership at Costco than be so offensively undermined by this company.

Ordered tires as part of the black Friday sales and used the $50 off coupon. Was informed that I could have the free installation coupon applied after installation by the front desk. I made my appointment and went home. Come in today for my installation and find that they were not only were they refusing to accept the free installation coupon but also didn't have the tires in; so it will probably push the second coupon out of date making it invalid anyways. If I had known all of this I would have just waited another week to purchase the tires as it is not a waste of time and money going back and forth when they won't honor the coupon or even have the tires in. (I was told they call you when they are in, why even bother making an appointment if there is no guarantee the tires will be in??)

I purchased 3 TVs on Saturday at BJ's in Paramus, NJ. The TVs were $449.99 with a $200.00 clipless coupon. This brings the price to $249.99 each. The total price with tax was $844.47. The next day, I noticed that Target had the same TVs for a cheaper price. I put the 3 TVs in my cart online and with tax, my total came to $680.00. So, of course, I purchased them at Target with the intention of returning the other 3 at BJ's.
When I was looking at my receipt, I noticed that BJ's charged me $94.50 in tax. 7% tax on $749.97 is $52.50, not $94.50. They charged me tax on the original price of $449.99. Not the sale price of $249.99. When I went to return them, the computer wanted to give me back $52.50 in tax and not $94.50. The Customer Service Rep was very nice and said that she had to override the tax manually to give me what I originally paid. Store policy is you pay the tax on the higher price, but if you return, they want to give you the tax on the lower amount.
What a racket BJ's has. They charge you sales tax on the price before their coupon, but when you go to return the item, they want to give you back the tax after the coupon. Isn't this illegal??? How can BJ's do this to the consumer? I'm sure most people do not notice that they are being charged tax on the original price. I didn't notice it until I went to return the TVs. The lady in line behind me said it happened to her friend, and when they came back to the store to complain, they were told that is BJ's policy, so they returned their item. We are being ripped off at BJ's. (And we pay a membership fee to shop there.) Please be aware if you buy large ticket items at BJ's, and there is a clipless coupon, the sales tax will be on the higher amount, and if you return, they will give you back the sales tax on the sale price, unless you bring it to their attention. For this reason, I will never buy anything but groceries at BJ's.
How do I know I can trust these reviews about BJ's Wholesale Club?
636,825 reviews on ConsumerAffairs are verified.
We require contact information to ensure our reviewers are real.
We use intelligent software that helps us maintain the integrity of reviews.
Our moderators read all reviews to verify quality and helpfulness.
For more information about reviews on ConsumerAffairs.com please visit our FAQ.

I made several purchases on 11/18/2016 from bjs.com, worth a few thousand dollars. All these orders were at promotional price. In order to make the purchases, I spend $50 opened a membership online. To my surprise, all those orders were canceled after a few hours. The only item that was not canceled was the membership! It made me feel that they gave some fake deals and tricked us into their membership.
What was worse, all those charges remained "pending" on my credit card for the next several day. I was unable to make any further purchase from other bank. I had to call their customer services several times to resolve this issue. I called their customer service at least 7-8 times. Each time the wait time was around 20 min. This was worst experience I had with any merchant considering this was my first time buying from them. I have membership from Sam's Club and Costco. Both of them are far better than BJ's!

BEWARE... When getting gas with your debit card, your bank account balance will display!!! Completely an invasion of privacy! I didn't give them access to my information and should not be displayed!!! WATCH OUT! Called BJ's and it has a code that also lets people use gift cards and view balance! They say they are working on it, however seemed to not care too much! It's displaying this PRIVATE information without the permission to do so! You are not a bank!!! So beware everyone? They only care about the use of gift cards!!!

When I arrived home from shopping at BJ's on Route 13 in New Castle, Delaware, I opened the sliced Dietz & Watson Light Boiled Ham package, to the odor of something very obnoxious. It was an odor of decaying meat. Since I was quite far from the BJ's where I purchased the meat, I returned it to one closer... Complaining to the CS gal that it was an obnoxious odor. She did not want to smell it, but commented that they have more meat returns than anything. When I asked about the brand of Dietz & Watson, she told me D&W has an agreement with BJS's & Costco to provide meat at a very low cost. The gal told me never to buy deli meat at BJ's, and referred me to Shop Rite for the freshest meat.
This low cost agreement should not affect the safety of the product. I am reporting them to the Board of Health. Also, their restrooms were filthy. I will never shop at a BJS again for fresh food products. Obviously, the Company has issues - perhaps with temperature control or inexperienced workers. Regardless, the company has become a great disappointment for me, a customer of 28 years.

I ordered frame-less a month ago and was given a maximum delivery date and they called me to tell me that one lenses did not pass quality control and it was going to be remade. Well here I am still waiting for my glasses. I called last week and was told they were not done, then I called again 3 days later and was told the same story. I told them that I never have waited so long to get a pair of glasses. Same story about quality control. I am really sick of this and even the difference in price from my optometrist is not worth the hassle. My sister ordered the same style glasses and the same quality from a site online and only waited a week. The reason I didn't order from them was I didn't know how to do the measurements needed. I am really bummed out because I really need my new glasses.

First of all, let me begin by saying that I have purchased at least 7 pairs of glasses over the past years and I have returned again and again because I like the selection and have always liked the employees in the department. ALL of them are terrific and have been nothing but nice to me. Because I appreciate the employees, I am not giving the rating of one star, which would be fair to describe my experience. However, there seems to be a major problem with their lab when the glasses are sent out. I picked up my new glasses and knew immediately that the prescription was wrong.
The manager figured out one of the lenses had been put in upside down. I waited another 2 weeks and got the correct pair and had them adjusted 2 times over the next week and half and noticed that the earpiece had a bulge in it and had also been melted and cracked a little when adjusted (plastic frames). It kept catching on my hair. They said they'd replace them for me and went to order a new pair and found the frames had been discontinued... picked out new frames, waited 2 more weeks, wore the glasses and couldn't see distance at all while driving.
The lens prescription the lab put in was completely wrong. While I was there, I had the manager check my glasses from last year--one lens turned to be -2.75 rather than the prescribed -2.50. He didn't offer to replace that lens but told me he would have the new glasses done with the lens that turned darker in the Sun and adjusted to the light changes. Fine, ok. 2 weeks later - new glasses, correct prescription--yay! No adjusted lens for light. I gave up and am happy the lab managed to not bungle their latest effort.
Also, I have found sometimes that you are given the frames that are the floor samples as well - you have to ask if you get a new pair or not. It seems a lot of people were fired from the department as well--not sure about why or what happened. All I know is that my experience was a complete circus and I will be finding a new store to buy glasses in the future. BJ's Optical lost my business. I would not recommend them.

On 10/9/2016, I purchased a Generac 6922 Power Washer from their Jensen Beach store. I used it once and after I finished, I left the unit under my back covered patio. The following day I found a wet spot, which I thought it was water. Three days later I noticed a large puddle of oil. I checked the unit and found oil all over the bottom of the engine. Today, 10/16/2016, after draining all the fuel, I took this piece of crap back to the store to get a refund only to discover that they would not take it back, because according to the manager, Shannon **, I already had put gas in it. I explained to her that the gas has been completely drained, but she replied that was store policy. Bull crap! This was never disclosed when I made my purchase. As a matter of fact, I found out they have printed "Not Returnable Item" on the receipt after I paid for this piece of garbage.
If BJ's cannot accept the return of a gas powered item, common sense says they should not be selling this crap. If I would have purchase this item from Home Depot or Lowe's, I wouldn't be having this problem. BJ's needs to take this piece of crap back and refund my money. I don't want to be stuck with this lemon or deal with the manufacturer's red tape. I purchased this item new and if it is defective, I should be able to return it. I am prepared to escalate this matter and take proper legal action in Small Claims Court, if necessary.

Buyers BEWARE. Unless you're a ** gentleman they will not service your vehicle properly. My wife is a Jamaican. To prove my theory I asked her to go in and get our tire rebalanced... the guy behind the counter told her straight out "We do not have a mechanic here to be able to assist with that issue." Told her she needed to go somewhere else. So she came back out and called me. I came down from work and walked in. The same guy had no issue finding someone to repair my tire issue. SERIOUSLY?? Yes I do want BJ's to contact me on this issue and have them explain WHY AMERICA still needs to be like this... I will not be buying anymore tires from them... Really hope this helps someone out there.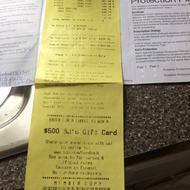 I went to an Ophthalmologist in April 2016 and had complete examination. Then went to BJ Optical for glasses. Have had many problems so I went back to my eye doctor to have them checked out. Script hasn't changed. Advised me to go to in house optician to have the pupil distance checked and marked in order to have an objective evaluation. PD was correct but optician was extremely negative about the quality of the lenses. "You get what you pay for" I was told. Can't afford to have other glasses made but will NEVER USE BJ OPTICAL AGAIN. Had gone to Costco years back and had no problems. Optician concurred that I would've been better off going back to Costco. Buyer beware! Glasses are expensive... (even at BJs) unless they are on sale. Our eyes are too precious to be serviced by a big box store like BJs. LESSON LEARNED!!

I purchased coffee over the internet from BJ's and it was the wrong kind. According to the packing slip I could return it to my local store, which I did in Webster, NY. They could not credit my charge card or give me a store credit because "I didn't buy it from their store". I obtained a receipt from the store on 9/10/16. A week later I get an email "reminder that I need to return the items". I responded to the email and attached the verification receipt that the items had in fact been returned. Then I get a customer survey to fill out a week later. It's now 9/23/16 - BJ's has the coffee and my charge card still has not been credited. I tried several times to get a person on the phone to help me to no avail. I would strongly recommend not to order on-line because if you have to return an item you will receive no customer service reps to help you. Very disappointing. I just want my money back.

BJ's in Canarsie has awful staff. Not customer service savvy. I wouldn't recommend this store to anyone. Management is terrible. They never have enough cashiers. This store needs to be shut down.

I purchased my new glasses in February 2016. I have managed my glasses exactly the same way as my previous glasses. The new glasses have so many scratches that they should not be used. My new glasses cost 300 plus dollars. Now bj's says they will replace the lenses but I'll have to pay $69. I DO NOT RECOMMEND BUYING ANYTHING FROM THE BJ'S OPTICAL, THEY ARE A TRUE RIP OFF.

I purchased eyeglasses in April of 2016, with a wait time of about 3-1/2 weeks. I went to BJ's because of the low advertised special, but in the end paid $244. For the past month the lenses seemed blurry, and today I got out my old glasses and noticed extreme scratches on the new glasses - these had been cared for in the same way as the old pair which have no scratches, and the BJ's pair had a protection added to the lens, obviously defective. I had purchased the additional warranty, but OF COURSE I had to pay $105 for replacement lenses, no doubt to take a month. I was also told my club membership had expired, but I had renewed it in February of 2016; the service desk reported I hadn't. I went home and got the receipts proving the renewal was valid. 3 hours of my day for this; I cancelled my membership (member since 2009). Big business could care less.

When entering or leaving BJ's Wholesale Club stores you have to walk through an electronic security field. This is noticeable as long antenna arrays surrounding the doorways. These antenna transmitters transmit an RF signal to RF ID tags hidden in the merchandise. If someone tries to leave without paying the device will sound an alarm. A medical problem with these emitters is interference to shoppers with internal pacemakers or internal ICD's defibrillators. Patients with these internal medical devices are instructed to pass through or walk through these emitters quickly and hope for the best. These emitters can cause a ICD defibrillator to fire shocking the person which is very dangerous and painful. It can cause a pacemaker to function erratically.
The security person at the door of BJ's positions herself just outside the emitter which causes a patron leaving the store to wait and stand in the force field until the security clears you to exit. This is dangerous and should be stopped immediately. The security guard can position herself in a manner that the patron is not in the RF force field at risk but merely passes through it. This is basic instructions given to pacemaker / ICD defibrillator patients from Boston Scientific the Company that manufactures the devices. I brought this to the store manager's attention and she said this was never brought up. She said it was company policy to continue the dangerous practice they now perform. She referred me to their corporate office whom I have called and left several messages voice mails and am unable to get through to anyone except the operate.
I guess everyone goes on vacation and lunch breaks at once and no one is concerned about patrons calling. This is unacceptable in most businesses and BJ's could care less what their patrons think of their customer service. Please keep this in mind when signing up. I hope patrons who have a pacemaker or ICD read this review and give their attorney a copy in the event of a medical problem at BJ's.

Last month, I probably had the very BEST experience with caring for my car. In December of 2015, my husband purchased 4 new tires for my Infiniti JX35. The staff who waited on my husband were both pleasant, accommodating and respectful. This positive experience was also given to me 3 times last month (July 2016) when I needed some tire repairs.
The manager (Joel, I think is his name) and his whole team could not have been more helpful and attentive to my needs. When I arrived at the Tire Center, I had misplaced my sales slip which was required before any work was to be done. He offered to walk me down to the customer service department to make sure that I got a copy of the slip. Then he and his staff efficiently took care of my tires making sure that they were mounted properly and checked out safely. As a woman who has owned numerous cars and has had experience with different service members from different dealerships, I have never in my entire life had such a positive, comfortable, and satisfied experience. Hats off to Joel and his team at the Tire Center in Danvers, Massachusetts.

My husband had bought me a ring for this past Christmas. He also paid for the insurance. Well around the end of January one of the diamonds fell out. I took it back to have fixed. We waited 8 weeks just to be told that the ring was thrown away. Now you know their jewelry is not cheap, then they told us that the insurance would not cover it.
So they let him pick out another ring which they held back over the weekend, they gave it to him on Monday but something looked wrong with it. Two days later he took it back to find out that three of the diamonds was fake. They accused my husband of changing them. My husband got upset to where they called the police on him. They gave him back a little around 400.00 and they kept the ring. They was suppose to look at their video. We still haven't heard from them. So from Feb till now they got both of the Rings. We go into the store a couple days ago and the ring was in the show case or one that looked just like it.

Do not buy any furniture from this company. 1 year warranty, was not offered extended warranty. 2 year old sleeper couch falling apart, very light use by 2 people of average size and weight. Meaning 135 to maybe 165. Used maybe 10 times as sleeper. If this was Costco or Sam's Club this couch would have been replaced. BJ'S response, out of warranty call the manufacturer. Did that and they said they could sell me a spring kit for 70 dollars. Are you serious! Called BJ'S back and suggested they paid for the kit. No good out of warranty. What a crap company. Reconsidering my membership but will continue Sam's and Costco.

Automatically deducts fees from bank account to renew your membership (without you okaying it) - this was done to me. Cancelling and requesting a refund of your money after they have decided upon themselves to renew (for you) and take money out of your bank account, they give you several stories about delays and/or the money will be in my account within this amount of time. It has been past the 7-10 days, still no money in my account. Now... I'm told it should be within 3 days. I am so sick of the runaround from this company. BJ's lacks respect towards customers.
I did not renew my membership (after one year) for a reason, because there are better places than BJ's. I have found certain foods to not be in good condition and lacking quality. I just did not see myself renewing with them. And to find out they took it upon themselves to just take my money and renew me (no email, no postal request, no phone calls), just them being being disrespectful. Now I am still waiting for my refund, and once I get it I am not looking back, they will be wiped from my memory. Terrible way to treat customers, and misleading.

I had joined BJ's membership and was told each month I would get a coupon book. The last 4 months I received NOTHING. They tell you when you sign up you will get one. I maybe got 2 but the last 4 months nothing. I am very discouraged by the practices of BJ's at least I get my coupon booklet from Costco. When will they start sending my booklet?

My case has finally come to a close in 2016, so I can now write about it in that it is now in public record. I was mistreated while exiting the Auburn Maine BJ's. I was subjected to a purse inspection, while 3 other non-minority women only had their receipts inspected, not inspected according to what they were carrying in their hands and purses. I had no product in my purse nor on my person. My purse was fashioned like a backpack with the straps placed such as to carry the purse on my back. The loss prevention team member asked me to come back up the exit walkway so she could inspect my purse because she thought it was a backpack even though it clearly was not a true load bearing backpack. They have a policy that addresses it, but wasn't followed, just not applied wisely. I also watched how she approached other people who were non-minority. Not the same treatment.
I complained to the state's Human Rights Commission. They investigated over 2 years, but ruled in favor of BJ's. The BJ's defense: Misapplication of store policy. My charge: discrimination in effect. I already know most reputable stores have anti-discrimination policies on their books, so it would have been nearly impossible to prove intent to discriminate. Their loss prevention person engaged in conversation with me about how she used to profile people when I questioned her tactics as profiling. She had been on reprimand before for profiling people.
After this incident, she no longer worked for BJ's. Before the state's investigation, I had the opportunity of going into mediation. As part of the settlement I required a letter of apology that be made public in the newspapers. They refused. I suggested that they run a press release as an apology form, citing that they were upgrading their loss prevention training thanks to some flaws pointed out by me. They refused.
I required that they upgrade their training of all employees more often than once a year in the matter of civil rights violations and loss prevention as targeting all employees with the training, at least 2 to 3 times per year since their employee turnover is higher than their general management turnover, as alluded to by their pro-counsel in mediation. Additionally I requested that the training be conducted by the appropriately trained personnel. They seemed to like that training issues resolution, but did not commit to saying it would definitely happen. They did offer to write a letter of apology to me as long as I kept it confidential. They were willing to acknowledge their wrongdoing as long as I kept quiet about it. This is the position of the BJ's company via their legal representatives. I refused and took the matter before the state for resolution. My position: discrimination in effect. Their position: discrimination by intent.
They proved my case by proving their case, but because they changed the premise of the case it made my results tainted. So, here is the caveat for the buyers: if you are a person of color, a person with an accent, or whatever the distinctive trait, and you find yourself in a position of discrimination in effect as I was, your case just might be blindsided by their turning your case into a discrimination by intent instead of what it was in the first place. And they probably will offer no public apology for the public humiliation they caused.
Would I pay to join and shop at an organization that treats people like this? No way on this planet or in the known universe. I have taken my business elsewhere, and am spreading the word accordingly. This is not liable nor slander, not the facts on Record. BJ's is not the only local discount warehouse in this part of the world. And until I get that public apology for them misapplying their policy, I will speak about them in the fashion befitting their hospitality towards me, and doing so very publicly.

I purchased prescription eyeglasses approximately 7 weeks ago and to this date I have not received them. Plenty of poor excuses. I have reached out multiple times and today they offer me a 50% discount/refund. As a loyal cardholder the store should be doing A LOT more to make their customers happy and/or complete. I rate BJ's optical below poor and will never purchase or recommend.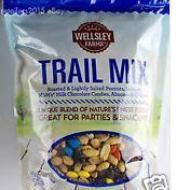 I posted an inquiry on BJ's website today questioning the 20% increase in a product a buy often (Wellsley Farms Trail Mix). The price had been $9.99 and yesterday I noticed the price was increased to $11.99, a 20% increase!!! That's outrageous!!! Here is the email I sent: "Comment: Pricing Please let me know if this is accurate: Has the price of your trail mix really increased by 20%??? I was in the Hyannis, MA store yesterday and saw the price is now $11.99 when it was $9.99 just two weeks ago. How can this be???" They don't get it! A 20% increase on a food item is un-American! I will to publicize my outrage about this price increase on the internet until a receive an honest answer AND until the price gets lowered to $9.99.

We opened a BJ's Visa card serviced by Community Capital Bank in order to save 10cents/gallon of gas for our two cars. The first month of use was December 2015. Our first bill from the bank was over $200.00. This wasn't right since we do not drive that much especially at that time of year. We always save our receipts so that if there is a problem with a charge we can compare. What we found is that the bill claimed that we had three larger gas purchases on consecutive days. We did not have receipts that match these gas purchases nor did we use enough gas to justify purchases so close together.
The amount of over-charge was $69.00. We then went to our BJ's store and asked them to justify these purchases. They agreed that we did not make the purchases and gave us a print out of purchases made at another store that we have never been to and had used our BJ's Membership number to make purchases. However, they said that we had to contact Community Capital Bank to resolve the gas purchases. After several phone calls and forms filled out the bank denied our claim. Now so that I can maintain my good credit record this bank is blackmailing me to pay. Do not business with this bank or BJ's Visa Card.

Bought 4 brand new tires. First they got the size wrong even they went to the car and wrote it down. So I had to come back. Then it took 30 minutes to get a credit. A day after we got 4 new tires we ran into a curb and two brand new Michelin Latitudes went totally flat. The final touch is they claim this is not covered by any warranty. That's it for me with BJ's and Michelin.

I know that this is a company policy and got the info from an associate so am not naming the BJ's store. Was shopping at closing time and went over to buy a gorgeous cooked rotisserie chicken. The clerk was cleaning the case and told me that he was glad I was buying one because that was one more that would not be wasted by going into the trash. They throw away perfectly good food, only hours old at the end of the night!! BJ's, I am calling on you to review your policies and DONATE the food that is left after your policy calls for it to be pulled. It is only hours old. It could be refrigerated and a local food pantry or senior center could be arranged to pick it up every morning... no trouble, no effort, no waste!!! This policy is irresponsible!!! Please review and change it! Same for produce!!

At approximately 6:30 pm HST on January 9, 2016, I was standing in line for ten minutes or more behind two young women at the Whole Foods Kahala Mall Honolulu. It was taking quite long and I was looking around to see if other registers were open as I was carrying eight bottles of vitamins and tea tree oils in my arms. Just then, salesperson Michelle walks up to the person waiting behind me and asks her to come to another open aisle. I was shocked and said, "Why didn't you offer me that place, I was here first and have been waiting longer." Her response was that the lady had more things in her cart, so she should be helped first. I couldn't believe this store, the universal practice is to ask the next person in line if they want to move to a faster line. I told her that she should have offered me the option. She argued with me over and over again that this is not the Whole Foods policy. I spent over $150 while that lady had produce.
Then the manager lady came up to me later to tell me the other customer was in the same place in line that I was in my line, so I shouldn't be upset. The whole issue isn't where we ended up, I should have been offered to move to the new cashier since I was waiting longer and had an armful of things I wanted to put down. This whole episode left me thinking, it's just so unpleasant to shop at your store. I'm going to be taking a long break. Train them correctly, first come first served.
BJ's Wholesale Club Company Profile
Company Name:

BJ's Wholesale Club

Website:

http://www.bjs.com/