Consumer Complaints and Reviews

I purchased a wall mountable microwave oven last week from their store. I was charged for the oven plus $75 installation plus $25 for removal of existing oven plus tax, all on my credit card. When their installer arrived he immediately informed me that he will not be able to install the microwave because of a half inch discrepancy and that he would have to drill into my kitchen backsplash which he is unauthorized to do. He left immediately without even unpacking the new oven.
When I called the store they told me that I will be charged a 25% restocking fee for cancelling my order. When I insisted to them that I did not cancel, that it was they who refused to do the work, they hung up on me. Other stores like PC Richard will first come out to your house to see if they can handle the installation job before taking any orders or charging your credit card. These crooks at AJ Madison are only interested in raking in profits with zero concern about customer service or relations. Never again!

I was so excited for my new fridge. So excited. I ordered it March 2nd. It's now March 29th and we have been getting the runaround for WEEKS. STILL NO FRIDGE. They blame the freight company, the freight company blames AJ Madison. I'll tell you what: I wish I would have looked at reviews before purchasing from this company. DO NOT PURCHASE ANYTHING FROM THEM!!! From what other reviewers say, even if we cancel the order, we will have to fight to get our money back, AND they are going to charge restock fees etc. which were never mentioned in the first place. How in the world can a company like this even exist!?!?
We are between a rock and a hard place. Cancel and fight with them to get my money back? Wait for the fridge to actually come?? WILL it ever come??? We wonder if they are scamming us completely... is there even a fridge in transit? Maybe we'll never know. Thanks, AJ Madison, for completely taking the joy out of my first ever brand new fridge buying experience. You suck.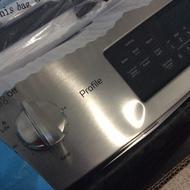 I purchased 3 GE kitchen appliances for my home from AJ Madison. During the purchase process a company representative phoned me to review the purchase and confirm the shipping address including final destination. One of the appliances, an oven range arrived dented and the owner's manual was missing. When I called AJ Madison to discuss the dent and missing owner's manual, I was informed that the warranty was null and void once it was shipped from the US to the Virgin Islands and that I should have uncrated it in Florida when it was delivered to the overseas shipping company to inspect it.
Not sure why the company representative would seem to be so helpful about getting the shipping address correct yet not inform me that the warranty would not hold up until it got to the final destination. We clearly discussed that the appliances were to be sent to the shipping company in Florida then on to me in St Croix at my expense. This gives me pause to wonder if they deliberately sent damaged goods. I have never had this type of experience in purchasing goods and shipping them to St Croix before.

I ordered a refrigerator from this outfit, and immediately started getting marketing scam such as extended warranty "offers" from them. Three days later, they informed me that the model I had ordered was not yet produced which is an outright lie - it is widely available. Instead, they offered a lousy "product" that they apparently don't know how to get rid of.

I purchased a Samsung Range from AJ Madison on 02/12/2017. It was delivered yesterday 02/22/2017 and, while I haven't had time to really put the range through its space, I could NOT be more satisfied with my buying experience. I was kept updated on the delivery via phone calls and timely emails. The delivery personnel could not have been more professional or polite. Customer Service at AJ Madison has been excellent. Absolutely no regrets and highly recommend. Looking forward to future purchases.
How do I know I can trust these reviews about AJ Madison?
788,323 reviews on ConsumerAffairs are verified.
We require contact information to ensure our reviewers are real.
We use intelligent software that helps us maintain the integrity of reviews.
Our moderators read all reviews to verify quality and helpfulness.
For more information about reviews on ConsumerAffairs.com please visit our FAQ.

Beware, they drop ship some items directly from the manufacturer. Because of this, they lose visibility of stock and you will be charged for something that never shipped. If knowing the delivery date is important to you, I would not use this site. Also, the customer service agents are not very helpful and are quick to blame the manufacturer. The word "assume" was used by them several times regarding shipping in my interaction with them. Too much undue stress for such big ticket items, look elsewhere.

We ordered a $1500 replacement oven from AJ Madison when our oven died and the manufacturer would not replace it. Within 24 hours of purchase we received a call from the manufacturer saying that they changed their mind and would indeed place it. I called AJ Madison to cancel the order, and they said that they couldn't because it already shipped. I called the shipping company and they said that they haven't even picked up the oven from the warehouse of AJ Madison. I told the shipping company not to pick up the unit and called AJ Madison back. The representative a AJ Madison said they would look into what was happening and email me.
I received an email a few hours later stating that as far as they are concerned the order has shipped, and we had 48 hours to inform them that we would either take the order, or incur all shipping costs plus a 30% restocking fee! What shipping costs? What restocking fee? It hadn't even left the warehouse! We emailed back and told them NOT to ship the oven to us. The next business day we checked the tracking number with the shipper and saw that they picked up the unit that day! So in essence what AJ Madison and their shipper did was refuse to allow us to cancel our order and we are now forced to pay all return/restock fees or accept the order and try to sell it on eBay. This is the definition of a scam. DO NOT DO ANY BUSINESS WITH AJ MADISON.

I recently purchased a washer & dryer from AJ Madison. I ordered it on a Tuesday afternoon and received in Louisiana the following Monday. Delivery was on time and the guys brought it in the house. I couldn't have been more pleased with the service I received. I received it quicker ordering it online than if I had purchased it locally, I didn't have to pay a delivery charge and the items I ordered were in stock. Great service!

I ordered over $7,000 of appliances. Shipped later than advised with multiple miscommunications on the shipping. Refrigerator, LG, was inoperable and again difficulty getting communication on return, after 2 days still waiting to hear. Micro didn't arrive with package two days ago and still waiting to hear when it might arrive. BUY LOCAL, it might cost more money but well worth it if you value good service and your time. I have hours into this without satisfaction.

Canceled an order one week ago. The order was never shipped, never delivered, but our credit card was charged $ 4.700.00. Presently fighting like hell to get the credit. Issued a formal complaint against the company with Chase Bank. Be careful with these folks and your credit card. Real quick to charge the card - REAL SLOW to issue and credit. We still don't have our credit.

I ordered a Viking Range 1 year ago. Had problems with the door sealing. Viking sent two new doors and couldn't get it right. Had A.J. Madison refund my money. Had problems since the unit arrived a year ago.A. J. decided to keep my money ($400.00) for my extended warranty and now will not return calls. They said it was too long ago. WHAT?? It is a five year warranty. Had it one year. My dear friend at A.J. Ivy in customer service won't return a call or answer my many attempts to get her on the phone. Terrible company to deal with. Don't do it!!!

This company advertised a credit card and 0% interest installment payments over 12 months. After I placed the order online using their credit offer, I received a call from customer service that I could not use the installment plan on the particular item I ordered and had to provide my own payment method and pay in full. Then when I asked them to confirm the size of the shipping container, they lied about the size of the package. I paid for white glove delivery to ensure that delivery would be completed to my third floor walk up. They assured me it would be done. After two failed delivery notifications, they showed up on the third delivery date and left the package in my driveway claiming the shipping container could not make it up the stairs.

Customer service is terrible. Can not get through on the phone. Annoying recordings only bring you to hold forever on the phone, no pick up... Or leave a message and never get a return call. Have no idea when my appliance will arrive. It's been 10 days and can not find out a thing... I won't be shopping here again. Tracking info still tells me processing, when my cc has been charged. What's up with that??

I read all the reviews on AJ Madison & AM home delivery, & it made me want to cancel my order. The one negative on them is they charge a 30% restocking fee. That is really unfair. No other company does that. Just be aware of that. They said my fridge would be here in 3 to 10 days, and it came in 8, and AM kept me informed. The men that delivered it and installed it were great. Most reviews I read on AM home delivery were not very good. I can't stress enough how professional and helpful they were. The ONLY reason I would not recommend AJ Madison is that 30% restocking fee. Love my new LG refrigerator.

I ordered a Samsung refrigerator online. Delivery was two hours late and the unit never worked. It's now 9 pm and we're on the phone and are told that it's our issue. They installed the unit so it's between me and Samsung. Samsung repair customer service does not return phone calls and neither does AJ Madison. Shop elsewhere my friends.

We ordered a Samsung kitchen package about 3 weeks ago. Three beautiful, black stainless, top of the line appliances came through our door as expected. The fourth item, a microwave, was plain stainless, definitely not what we'd ordered. After several phone calls and emails and receiving condescending and brusque responses from customer service, we finally got to the bottom of the issue. The original black stainless microwave was out of stock and, according to customer service, the order was changed to reflect the microwave delivered and we would have HAD to give permission for that to take place. Um, NOPE, no notification was sent to us concerning changing our order and I would have never agreed to a mismatched appliance.
After a full day of wrangling with this company, they finally reordered the correct microwave and waived the restocking fee. End of problem? Well, of COURSE not! The new invoice stated that the protection plan had been declined and another $99 delivery fee was tacked on. Now we're dealing with getting the original protection plan purchased for this appliance transferred or voided with repurchase of a new protection plan to cover the reordered microwave. Hopefully, we'll get the second $99 delivery charge refunded, as we had already paid to have the CORRECT appliances delivered and, as of yet, that hasn't occurred.
I hope to be able to update this review with a good outcome. The appliances that arrived as ordered were gorgeous and undamaged and the delivery personnel were professional and polite. The inflexible response from customer service set an adversarial tone from the outset. It's taken a lot of time and effort to unearth the details as to how this situation arose to begin with. They have admitted no error on their part and offered no apology for the inconvenience. A simple "we screwed up, how can we make it right?" would go a very long way with me.

First off you need to be aware this place is in New Jersey if you are across the country! Who could ever expect to receive an appliance in good working order being trucked all the way across the country! I placed an order not knowing how far they were and that it was going to take an excess of 2 weeks. Who can live w/out a refrigerator for that amount of time, all because they are cheaper and don't charge sales tax. Worst experience of my life! These people are dishonest and will take your money! Also when I placed my order there was nothing on their website about a restocking fee and that my friends is illegal to state that after the fact.
They said I could track my order, but when they sent tracking info simply said it was in transit, that is when i found out it was shipping from New York. It took them a week just to ship the item. I then started to call the shipping company to sit on hold for over an hour to still get no answers. "IN TRANSIT" is all I got from them. Then I call AJ ** and start asking them questions as to when I would receive. They say "it's in transit."
I also asked "if the item is scratched or damaged in any way can I return?" They say "Yes you can and we will charge you a 30% restocking fee!" Are you kidding me! They make money delivering defective items to never refund your money!!! I am now in the process of finding a small claims attorney to further take care of this matter because the end result I got tired of waiting and had to purchase from Sears which delivered a brand new unit the very next day. DON'T USE THIS PLACE OR YOU WILL BE VERY SORRY YOU DID.

I bought a Summit stove from AJ Madison. It was not the el cheapo model and I also paid for delivery, installation and removal of the old unit from a rental unit that is located in the house I live in. The stove showed up on time - actually before time - and the people who showed up also installed it. I was out of town and was not able to check out the installation personally.
However, the installers: did not bother to remove the advertising tag from the front of the oven - 5 minutes with a razor blade is all it took me. Worse, the gas connection had a small leak and my tenants complained of a natural gas smell in the kitchen. I contacted AJ Madison by email and got no response over three days. Called a local plumber who just fixed the problem - the flex hose was not tightened where it connected to the gas supply. Half a turn loose. He reset the connection, checked the system for leaks - no more gas smell. I'm now stuck with a $150 bill that I will forward to AJ Madison but my guess is that they will never pay it. Conclusion: DO NOT BUY ANYTHING FROM THESE PEOPLE. 'nuff said.

I shop online - Amazon, Home Depot, Houzz - NO ONE has a return policy that charges a 30% restocking fee ($36) and insist that you send the item (cost $34) the same way you received it - a total of $68 dollars on a $129.00 item. So the total cost to me to return is $72.00 or over half what the item costs. In addition I do not give my email online but did so with them for the order and then received over 75 solicitations to my email. This is not a reputable company. I would never do business with them again. This is the first negative review I have ever done so trust me don't order from them.

This is the third appliance we have purchased from AJ Madison, the first two purchased were great so we contacted AJ Madison on 6/26 and placed an order with David ** for a GE built in oven model PT7050DF4WW and 58 yr. service plan. In placing the order Mr. ** stated that there would not be any delivery charge and that installation would cost $30.00 dollars which we would have to pay the delivery company. He was unsure if there would be an additional $30.00 charge to remove the old oven.
This is what we understood and placed the order. When we received the order confirmation, we noticed that the delivery street address was wrong and there were no additional delivery instructions. I called Mr. ** and left a message that the address was incorrect. I also called AM Trucking and was told I had to contact AJ Madison. Mr. ** returned our call and left the message we had to contact customer service, he could not help correct the problem.
On 6/27 I called customer service and held from some number in line to next in line for approximately an hour, no one ever answered and was disconnected. The next day I again called and held for a considerable period never advancing in the queue. I then left a message as instructed. No one returned my call. A few days later, concerned, I again contacted AM Trucking, this time the person answering was helpful and contacted AJ Madison and someone from accounting did call and corrected the address.
The delivery was prompt after notification, however AM Trucking delivery stated they were only to deliver and remove and install. To install they wanted $230.00 dollars and asked if we wanted the old oven removed but not telling us that this was not part of the delivery service. However, I had to do most of the disconnect of the electrical. Before leaving they demanded $30.00 for removal which we paid.

We emphasized the importance of receiving the appliance within a couple days, and were assured that was not a problem. But, it is a problem. The appliance never arrived. Can't reach anyone at the delivery company, and AJ customer service cannot assure delivery. I'm now trying to get a refund. What a nightmare!

Unit came damaged. It has been almost 1 week sitting in my garage. They offered to send out another unit but I declined and wanted a refund. They said they needed to alert the transportation company for you before they would issue a visa credit. Well 1 week gone by, they are slow playing me so not to start my refund. What a bunch of low lifes. Rating my experience 0.0.

The only thing I did right when I purchased an LG Double Oven (LWD3010ST) from AJ Madison (online) was to purchase the extended 5-year warranty (New Leaf Warranty company). This oven has been "repaired" so many times that I am about to run out of warranty and I still have over 2 years of time left on the warranty, but nearly no money. As soon as New Leaf hits the $2400 mark in repairs, then they have "fulfilled the terms of the warranty". This oven is a LEMON and AJ Madison will not do anything to replace it. New Leaf Warranty will not do anything except keep applying band-aids in the form of short term repairs. DO NOT BUY THIS OVEN and DO NOT DO BUSINESS WITH AJ MADISON.

Dryer came damaged. Customer service promised redelivery but then 1 week later stated it would be another 2 weeks to ship. No interest in customer recovery even from service manager Deborah. Rude and unresponsive in communications.

We purchased a refrigeration unit for our business that arrived damaged. I contacted AJ Madison about the issue and wanted to replace the unit. They said they no longer had it in stock, so I asked for a refund. We had since moved the bank account that was used to make the purchase. They picked the unit up, but refused to issue us a refund check. After trying to work very politely with the customer service department for 3 mos, they have quit communicating with me at all. I have reached my limit and have submitted all of my supporting documentation to our lawyer in order to get any movement on this. DON'T BUY FROM AJ MADISON. THEY WILL HAPPILY TAKE THOUSANDS OF DOLLARS OUT OF SMALL BUSINESS' HANDS.

I ordered a washer and dryer and told the sales person that I would let him know when I could take delivery since I am remodeling the house including the laundry room. Far before the rehab was done, I received an email stating that the set would be delivered that weekend. When I called and reminded them that the date was premature, they insisted that if I did not take delivery that weekend (I was taking my daughter to college), they would charge me 25 dollars per week until delivery. This was never stated during our transaction. I arranged to have the set delivered the next weekend. I was told to be at the house between 11 AM and 3 PM.
I was at the house at 11 AM and found a text that they had been there at 10:45 and left. I tried to get the units delivered that day since I had already wasted a weekend day but they said the delivery service was too far from my house. Therefore, I must waste another weekend day next week waiting for this delivery. I asked whether I could have a narrower time frame considering that I had already wasted much of a weekend day but was refused. Whatever price you get from these guys is not worth it. I did not know that delivery was so inept and the company will not change that, claiming that the delivery service is a "separate company". I recommend you go to Home Depot, spend a few dollars more, and be entitled to your weekends. This is an example of a company that could care less about their customers.

I ordered a gas wall oven from AJ Madison as they were one of the few that had one in the size I needed. My experience with the salesperson was good. Unfortunately, when the oven arrived it was the wrong model, an electric oven. I informed customer service of this and they placed the gas oven on order for me and had the electric oven picked up when the gas oven was delivered. I did have to pay for the gas oven on my credit card but when the electric oven arrived back at AJ Madison I received full credit for it. There was no charge for shipping the electric oven back and no restocking fees when it arrived. They made a mistake but they owned it and made it right. I would do business with them again with no reservations.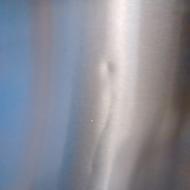 Late last November, I purchased a high end dishwasher from AJ Madison. The purchase process went very smoothly, and the product was received in a very timely manner. I was thrilled. When I received the product, it came packaged with cardboard top and bottom with rigid foam supports at corners wrapped in heavy plastic. At time of receipt, I pulled back the plastic and did a cursory inspection of the unit and all looked fine. The product sat untouched for 2 to 3 weeks due to my travelling for the holidays. Upon returning, the unit was brought into the kitchen and completely unpacked in preparation for installation. Under the lighting in the kitchen which was much better than in the garage, it became apparent there was a, albeit minor in terms of depth, dent that was very visible on the front door.
I was very concerned as everything I read about damage claims stated that it was my responsibility to inspect upon receipt and you only had 14 days to make any claims, etc. I nevertheless contacted AJ Madison and explained the circumstances, and as of this date, I have received a new door skin and a technician is supposed to be making a service call to install the new door skin. I could not be more relieved or satisfied. AJ Madison has proven to me that they stand behind their products and have definitely won me as a repeat customer. If AJ Madison reads these, thank you Deborah for your kind and prompt assistance in resolving this unfortunate matter.

I ordered a new fridge/freezer from this company last week. They said they would deliver today (Monday) or tomorrow (Tuesday). It's Christmas Friday and I'm struggling without functioning appliances. So they try to call me this morning and I miss the call. They leave me a voicemail to ask me to call them. They then send a ** email about how they've been trying to contact me and can't get hold of me. I called back about 5 minutes after they left me the voicemail and sent the email. I'm kept on hold repeatedly and it takes three calls to finally speak to someone.
Guess what? They can't actually deliver now. They can't confirm when they can deliver. Maybe Wednesday, maybe Thursday (Xmas Eve - yeah, thanks!). I tell them to cancel the order unless they can deliver as agreed. They repeatedly try and get me to accept a 'maybe Weds or Thurs' delivery date. Erm - no! Finally they cancel the order. Idiots. Really, really bad customer service, agents who don't listen, couldn't care less that they've royally messed up our Xmas and I now have to source another unit from elsewhere and try and get it delivered by tomorrow. I feel like I should get compensation for the time they've wasted. Won't be shopping here again and will ensure that everyone I know knows just how shoddy they are. And finally - not one person has apologized for this fiasco. Disgusting.

I purchased a Viking electric cooktop and extended warranty plan through the AJ Madison website on October 17th, 2015 for the amount of $1,398.00. On October 20th I received my first email, stating that my item was not scheduled to be released by the manufacturer for 4 weeks. Ok, even though there was nothing on the site when I purchased it annotating this, it was not a big deal. I then get an email on October 22 stating that my item had shipped via AM Home Delivery, and that I would receive a call from the freight carrier to schedule a delivery time.
Fast forward to November 4th. I receive a voicemail from the freight company stating they will be delivering the item on November 5th between the hours of 1100 to 1500. My husband calls the delivery company back and speaks to a representative. He provides them with his direct cell phone number because he was going to be the one at the house able to meet the driver. I also received an automated email with the date of November 5th and delivery window of 1100 to 1500. I coordinate with my 18 year old daughter to be at the house until 12:00 pm and my husband puts in for a half day off work so someone will be home to accept the delivery. My daughter got ready for her classes early and made sure she was in the living room from 11:00 am on to ensure she did not miss the doorbell.
My husband arrived at the house at 11:45 am only to find a missed delivery notification on mailbox, stating the driver attempted to make the delivery at 11:38am. He then makes a furious attempt to contact AJ Madison to get in contact with the driver before he leaves the area. The customer service agent puts him on hold, and contacts the driver. The customer service agent then gets back on the line with my husband and tells him that the delivery driver is over 100 miles away from our home, and that he cannot turn back around to deliver the item. We then check our email and find an email from AM trucking and delivery time stamped for 9:47am stating the delivery driver was 40 minutes out from our location to deliver the item.
We finally start putting together the pieces to the mystery and came to the realization that the delivery driver attempted to deliver the item at 10:38 am and not 11:38 am like he has written down. (The driver came out of an EASTERN Standard time zone and we live in a CENTRAL standard time zone). We contact AJ Madison, and they do not seem to believe that the driver did anything wrong. They said we would have to have the item re-delivered and at that time they were unsure of when that would happen. My husband asked for a refund, and they said they could not authorize that and he would have to speak to a manager. He was told a manager would contact him before the end of the day. There was no telephone call Thursday night. My husband called AJ Madison again on the morning of Friday the 6th, and was again told a manager would call him back before the end of the day.
Again, no phone call, but we did receive an email from customer service saying they were still working on our issue and that we would be contacted within 24 to 48 hours. No telephone call over the weekend, no telephone call received on Monday Nov 9th, 10th, or 11th. Finally on November 12th, I contacted AJ Madison's customer service to request a refund and was told that the item was with the shipper and would be delivered tomorrow (November 13th) but she did not have a delivery window and the shipper would contact us. She offered to refund the price of the extended warranty ($169.00). I told them I did not want the item. I then put in a complaint with the Better Business Bureau against AJ Madison. I spoke with my husband and he decided to contact American Express to see what they could do to assist in getting the charges reversed. American Express told us to refuse the delivery and they would take it from there.
Not more than an hour later, my husband receives a telephone call from a MANAGER at AJ Madison. She attempts to apologize for all of the problems, and my husband stops her and tells her that we have contacted American Express and asked them to reverse the charges and that we do not want the item and if it shows up the next day we are to refuse delivery. The manager then says she was going to contact the shipper and have the item removed from the delivery route. We did not get a call back from either AJ Madison or the shipper attempting to set up a delivery time, nor did anyone attempt to deliver the item and we have yet to receive a response from AJ Madison to the Better Business Bureau complaint. We received a letter from American Express yesterday stating they reversed the charges, however AJ Madison has until January 15th to dispute the reversal, so it still seems as if this nightmare is not over.
AJ Madison Company Profile
Company Name:

AJ Madison

Website:

https://www.ajmadison.com/