Consumer Complaints and Reviews

I recently purchased a National Geographic aquarium filter "CF70 UV". I was not told by the store that this is a discontinued item and no replacement parts will be available for it. I came home put it all together, it took over an hour. The uv bulb was burned out before I ever plugged this unit in. I just figured call the 1 800 number to have it replaced. I was told they don't sell them, to call the store I purchased it at. So I then called the store and was told any 9w uv bulb could be used, however they don't have any in stock. They said they have no idea when they will have more in stock, that I should call the 1 800 number. So I did that again. I was treated very rudely and talked over by the representative. They told me they will not send me a replacement for it. I have to wait for the store to get them in stock, then go buy it. So after an hour connecting the filter and over an hour on the phone with them, they just don't care.
I wouldn't buy anything from them at this point... with way I was treated on the phone by the customer service center and the store I purchased it... they just don't care. The best part of it all is I spent over a thousand dollars the day I purchased this item. It will all be returned and I will not go back after 15 years of going to Petsmart. I've now realized that they don't care about their customers once the sale is complete!!! If you shop at petsmart, good luck.

I purchased a Kong Dog Crate from the PetSmart in Dulles, VA. Upon opening the box, we noticed a strong odor. The crate was covered in urine, feces, and dog hair. There was also a stuffed dog toy smashed in the used crate. I called the store immediately and they just said "Sorry. You can return it." Apologies again once I returned the crate an hour later, but no offer for a discount/coupon/other for the trouble even after asking for it. It is appalling that our household was exposed to another animal's excrement when attempting to purchase a new crate. That was on my second trip to this PetSmart. On the 1st trip I had to give back 2 items from my cart before purchasing because I noticed that they were both used: 1. a brush full of dog fur and 2. A 2-pack of Nyla puppy bones that had been taped back up with teeth marks on the bones.

Saturday April 15th, 2017. We took our dog to PetSmart store #2454. As they took our dog to have his nails grinding done, I watch from the observation window. I became disturb and upset as I saw how he was being handled. I walked back into the grooming room. The girl doing his nails noticed my glare. She then asked for help holding him. The girl holding him was calming my dog. The girl trimming continued to be rude toward him. Now before I walked into the room, he was nearly falling off the table. She had no concern with that or his safety! He then yelp! He clamped his teeth into the leash hook bar in front of him! He knows not to bite. And he never has.
Let's just say she's lucky, because he was pissed! So was I! There is no need to pull a dog's leg, or treat them abusively! I will never go back there again. If you do bring your dog here to this store at 601 Centerview Blvd Kissimmee FL, stay and watch your dog be groomed! Better yet, find a caring, PATIENT groomer! They are not! Oh and if this store is reading this review, my dog's name is Romeo! Look him up! You'll then know who was assigned! I suggest you find another profession! Animals aren't it!!! They don't even deserve the one star I gave them! All PetSmart suck! They should closely observed! Oh and the manager Cashier #** of this grooming department... get a personality! Yours sucks!

Dropped off at 1pm. Told he be ready for 4pm. Said I might be a bit late due to an appointment & they told me to be there NO later than 5pm. Was there for pick up at 4:30 - not finished grooming, still had his head to do. Came back at 4:55pm & still not ready. Again, they charged extra for an Add On (Brush/DeMat). I'm getting tired of the extras! He was shaved "due to the mats" which I told them I didn't want. His head hair is still on the longer side (not a Westie cut at all)! Tail was shaved. He was not as white as he usually is when he comes out of the salon. The red stains on his feet & face were still there.
Turns out they used Herbal Essences Color Brightening shampoo! They are a Pet Store - do they not have access to several brands of dog shampoos that may be better for the skin??? & actually whiten?? I had this service done in Alberta, Canada but from the look of the other reviews - this is common throughout their stores. I also read a review from an employee that said, Petsmart wants groomers to upsell - so that's why the extra charge for Brush/Demat, I'm guessing. If you're going to shave him down to the skin - I don't think this is necessary. And honestly, I did notice my dog has been a bit more "clingy" since being home. Maybe nothing but maybe something???

000 STARS! I took my cavalier spaniels in to be groomed. I asked for the basic service. They pressured me to do the premium service. I explained I am retired and could not afford it. When I picked my dogs up, they had charged me an additional $100. I told them I could not pay it. THEY LAUGHED AT ME. I spoke to the grooming manager and the store manager. The grooming manager laughed and said I had to pay it. She did not say sorry, she did not offer to work something out. The store manager said she did not have time for this. They both smirked and said I could pay or not get my dogs.
By the time I left I was in tears. They did not even complete the basic grooming much less complete any of the so-called premium services they charged me for. I have never been so humiliated or so distressed in my life. Furthermore, paying and additional $100 made it impossible for me to get my medicine this month. DO NOT TAKE YOUR DOGS TO PETSMART FOR GROOMING - THEY ARE NOT TRUSTWORTHY.
How do I know I can trust these reviews about PetSmart?
762,878 reviews on ConsumerAffairs are verified.
We require contact information to ensure our reviewers are real.
We use intelligent software that helps us maintain the integrity of reviews.
Our moderators read all reviews to verify quality and helpfulness.
For more information about reviews on ConsumerAffairs.com please visit our FAQ.

First off I want to say I'm glad the PetSmart cares about their fish. I just don't like the way the employee went about it. I have over a 30 gallon tank with two small goldfish in it. I wanted to buy one more goldfish. I really liked it and soon as I walked up there the girl drilled me about my size tank and how many fish which like I said again it was fine but her demeanor was very serious almost like I was a child telling a lie or something. I just don't like the way I was treated. She made me feel dumb. I know a bit about fish. I have to tell you my fish would've been a lot healthier in my tank. She's questioning me about how I'm going to have three goldfish in a 30 gallon tank where she had 10 goldfish in a 10 or a 20 gallon tank. I'm not sure what that was in the store.
She said she would not guarantee me the fish because of what I told her about my tank. If anything you're going to be selling me the fish sick. It just made no sense to me. You're keeping the fish in a tiny tank overcrowded but you won't sell me one because I have two fish in mine?? Makes no sense. This is the Boardman PetSmart.

Purchased 4 items at PetSmart on 4/11/17. The item that was broken was a cricket holding container. I purchased this item for my grandson's gecko. When I got home and prepared to put the purchased crickets in the container, I noticed the flaps were not positioned where they should be. The gal who picked the item off the display did not look it over either. So I proceeded to take the loose-lying flaps in the bottom inside of the container and place the flaps on the outside above where the tubes are located. The flaps could not be positioned because half of the flap was broken off. So I called the store immediately and they told me to bring back for a refund.
The next day I returned to the store and was told I would have to wait 10 to 14 days before a return could be made because I had paid for the 4 items which totaled $43.00 by check. I only wanted a refund for a third of this amount. The store sold me junk to begin with and then said I would have to wait that long and make another trip, 3rd trip, to get my refund. I don't like being penalized for not using a credit card. And to have broken items on the shelf and still selling the item is not acceptable. And running my check through their machine and then telling me I have to wait 14 days for a refund.
They weren't worried about receiving my check but were worried about giving me back a third of the purchase ticket total. I am a grandmother and a wealthy grandmother and it infuriates me when receiving such lousy service. I told the clerk that I will never shop at their store again and would gladly give the mom and pop store my service. And to top this off, the crickets were cheaper at the mom and pop store!! So going forward, my experience will be shared on Facebook and any source I can use to let people know what type of business you are selling to the public!!!

I tried to place an online order for the amount of $68.00 with free shipping. However as soon as I entered the coupon for my first order, I received the message that my order cannot be shipped for whatever reason. I called also PetSmart customer service and the person tried to tell me that items may be not in stock. If not in stock, they should not be on the website. Sending out coupons and then not accepting them or not shipping the items I ordered (all regular items available in stores)... Sorry. I never had any problems with CHEWY, always in stock always ships on time. If you launch a new program, make sure you advertise what you can sell or have in stock. You will not win or earn customer.

Ok so my dog is 14 and she's older and she loves coming home from the groomers and that day when my dad picked her up for me he called me and said you need to take her to the vet. So I met him at the vet and the dog's right eye (looking at her face) was shut and she was walking funny and stumbling and walking into things. And the vet looks at her and tells me to leave the room and she said come back in and my dog was cut up from head to toe and she said the groomer glued the hair back over the cuts so we couldn't see them. So I'm at a loss for word. Ever since she was a puppy she always goes to PetSmart. Now after 14 years I need a new place.

I would give this grooming/store 0 stars!!! My dog went at grooming today. As you can see by the pictures it didn't go well! The groomer of my dog was "Aurie." My dog was half groomed, I come to this grooming salon because I want my dog to be clean and well groomed. I don't want to come and pick up my dog half groomed and to hear "He was wiggly. We will finish him up in 3 days."
When I picked him up he was really really anxious. I've never seen him so scared and THIRSTY. They don't even give the dog water. I'm sure this is not the only time when someone complained about this issue! I walk my dog daily and now how am I supposed to take him outside while people stare at me and ask "Why is your dog like that? Are you taking care of him?" Hair is dangling off of my dog. They only groomed his back! I don't think I ever want to come here again because I don't want unprofessional people that are new and have no experience to ruin my dog's health and well-being! I really hope (PetSmart) that you fix this issue!

I'm a single father raising two girls. One which is 14months and the other is 10. I have a classic truck that I re-did so I could make some money on it due to life isn't easy when it to single parenting. I had a buyer for truck but after one of their carts flew into it and crushed the right door no buyer. I have no money. My 10 year old wanted a dish tank that we were going to buy with some of that money, now no fish tank, no buyer for my truck and pet smart hasn't called me back but sent a letter stated that it is a privilege to have carts. It's not their fault but yet after the cart hit my car all the workers ran out and gathered all the carts so they saw what happened.
Now I'm stuck with a damaged truck and my daughter not happy cause I couldn't do what I promised her thanks to PetSmart. Once again another great company that will just throw you under the rug and eat people like us that give them our money. I will never spend a penny in that store again and I will make sure my friends and family don't either. A good example of a corporation that doesn't give a ** about the people who keep their store afloat. Thanks cowards.

The store had good friendly service, the problem was with the product. At first, when first opened noticed some pieces with weblike tissue, seemed odd, but since first time getting this blend... maybe this was normal. But then a small moth flew by. Maybe it came from outside, I thought... but again it happened. Then a few days passed when a few more flew. They came out of the bag. I killed two and decided it was time to take the proof of moths and the bags back to the store. No problem getting a refund. I have switched to another brand altogether since someone working at PetSmart mentioned that at least two other bags have had the same moth issue. So far, my dog seems to be ok. Luckily he approves of his new food.

Ok, so I am a Pre-K teacher. I just recently bought an aquarium for the classroom because it is a very valuable learning experience. I went to PetSmart to find and buy fish. I know I am new to the aquarium life and don't know much, but I've been researching everything for my tank and what will be best. And I do take the fish employees serious. But when I brought a sample of my water to have it tested, this employee not only complained to me about how I didn't bring enough water, but then when the water wasn't where it's supposed to be, this rude employee decided to get snippy with me about how I'm going to kill my fish because of the water. And instead of telling me how to fix it, he just said that I cannot get any more fish.
He asked what size tank I had and how many fish I have in my tank. Well I have a 10-gallon tank, and I have 2 fish in my tank. Well I wanted to get 6 tetras and another molly fish. Well, he looked at me like I was a murderer. Said no way can I have that many fish in my tank. He could have just informed me of how many fish can be in my tank and what the proper way to figure out what fish can go into a tank. But he was so rude about it and kept giving me dirty looks. So I put back everything I was going to buy because he was just so rude about the way he went about things.
He works at the Chadds Ford Petsmart, and I've never had more ruder employees. He basically would not allow me to buy the fish I had wanted. And I understand that you cannot have that many fish in one tank. But he never asked if I had another tank, or anything. I thought it was so rude and weird that he would not let me buy the fish I wanted. He could have told me that with buying all these fish I'm going to have problems. Or inform me of why I shouldn't have that many fish in one tank. But NEVER should he have denied me buying any fish. I have all the right to buy whatever I want. There's no legal agreement saying I am limited to a number of fish in my tank.
Because I am getting another tank, I have to wait the 72 hours until it is fully set up. But I wanted to get the fish and get them used to being in a tank with other fish. I have baby mollies, and I wanted them to get used to being in the tank with other fish. So I am just writing to inform your employees that they should never be that rude to a customer, and never deny them access to buy fish!
The two other employees who work there were so helpful and kind when I was trying to pick out fish. But not this male employee. Not to mention, he said my water was high in ammonia and all, but then he just dumped my water into the fish tank he has at the store! So it couldn't have been that bad for my fish. Not to mention, why is it I can only have 3 fish to a 10-gallon tank, but the fish stores can cram fish into those small tanks and that's ok? I am sorry to complain. I never do. I just wanted this experience with my fish to be a pleasant one. Now, I am taking all of my business to Petco because they are nicer and they don't look down on their customers who don't know exactly what they are doing. But I did try and research before I went into the store. And on the box it said that I was allowed to have 8-10 fish for my 10-gallon tank. So I'm sorry that I was misinformed.

My pug, named Pug and his brother named Frankie came with a report that said "Frank and Sandy..." Apparently they don't pay close attention to your dog's names. I also asked them not to clean my pug named Pug's ears because he had an infection... But Sandy came home with very nicely cleaned ears and they were very inflamed. Sandy got an A+ on her report card! I'm sure she/he wasn't bothered one bit when they dug in his ears. When you drop off, please spend 30 seconds observing the way they treat the other dogs getting groomed. You will feel sad... And so will your doggy. Peace.

1.0 star rating 2/25/2017. I've been to the same groomer at the Altamonte Springs PetSmart for more than 5 years. I took my two Golden's in on Thursday February 23rd 2017. Both ran in happily but when I picked them up one could not stand and the other was limping. I immediately took the one that couldn't stand to a vet. She was dead within the hour. Upon examination of the other in addition to her limp she had skin burns and the grooming was choppy. We buried our pet yesterday and my wife and I are devastated. Has anyone had a similar experience? Our phone number is **. I do not want to put up any stars but the system requires at least one. We won't be returning to that store.

Our local store appears to have an inventory problem of some major brands wet cat food. Our local store offers only a limited variety of Sheba Perfect Portions, and what it does carry, it is hardly ever in stock when we go to the store, even on Thursday or Friday after it receives its weekly shipment from headquarters. Again, our local store offers only a limited variety of Meow Mix wet cat food, and what it does carry, it is hardly ever in stock when we go to the store, even on Thursday or Friday after it receives its weekly shipment from headquarters.
The store managers have told us repeatedly that they can request what we want, but they also tell us that there is no guarantee that they will receive it. And we did request what we wanted; and we never got what we wanted as the store managers warned. Out of frustration, I called customer service. And the CSR that I spoke to couldn't care less about my complaint. I will never shop at Petsmart again. I am tired of wasting time and gas going to their store.

I go into PetSmart today to buy a new harness because my dog has just broke his and I explain to the person there that I needed something to where he wouldn't chew on his harness or even mess with it and she shows me this spray and her words were "this spray will guarantee that he won't mess with it" and I'm like "okay cool! Great!" Then she shows me new harnesses and then explains to me that Kong was the most durable and he wouldn't be able to chew through it. Again, I'm like, okay cool! Great! So I buy both the spray and the harness she had shown me. I get home I spray the spray on the harness and put it on him. I lay down and about 20 minutes later I lean up to see that he has chew through this such "durable" harness with such "repelling" spray! No longer will I be shopping at a place that literally just had me sink in 60 dollars for them to last 20 minutes! Such great quality guys!

I've taken my dog multiple times to get groomed at PetSmart, without any issues. However... this time was different. Firstly, when I picked her up she seemed different, scared. She wasn't wagging her tail, trying to jump up in me at all. Then I noticed that her tail looked trimmed (I stated multiple times not to touch her tail) then I also noticed that multiple spots looked uneven. The lady said that she was "wiggly" however no other time has any groomer said that and she's been multiple times.
Then, her stomach had two spots were it looks like she got nicked or something. Her butt was bleeding as well. I know they do their anal glands, but blood. That's a first. Then to top it all off her vagina is red and swollen at the tip (She's not in heat). Upon getting home she still seemed a little off. My girlfriend's five year old went to pet her and she growled. I've had her since she was 6 wks old and she's a little over 5 and not one time has she ever growled. Something is very wrong with this. I made a complaint already, but guaranteed I will do something about this. More than a refund. I could care less about money. I just want to know what happened to my baby.

PETSMART of Aventura has a very bad service. I was to make vaccines to my pet but I never was attended. The people that come after of me got it. However in my case it was impossible. Very bad service. They are not organized.

We often go to the PetSmart in Marlton, NJ because it's the closest pet store. I always spend between $80-$150. I went to the store and figured out the cashier charged me an extra bag of treats today, which was $9.99. I went back to the store with my 4 years old and saw there were a dozen customer waiting to check out. I turned to the PetSmart worker next to me who was sorting out shopping carts and told her I just need to have the over charge refunded to my account. This is the second time this happened. The worker just yelled to the cashier who made the mistake, in front of everyone, this customer said we overcharged her and needs a refund. The cashier dealed with the refund ahead of others and indicated she didn't charge for one of the cheaper bag of treats. She said "you'll get back $4" loudly.
I was very dissatisfied with the experience, not the amount. If I have to pay $3 more one time, and $4 next, then I rather go to a store who can charge me the exact price advertised. I also likes to use self check out because I don't want to deal with people's attitude. If they want to embarrass me or make customers feel uncomfortable, they accomplished it. I will NOT go to this Petsmart again. I believe this is one of the reasons retail store business is dying.

3 registers open, all had minimum of 4 people in line. Chose one and waited my turn. When I reached cashier I asked to purchase an identification charm to be engraved. Store Manager told me I had to stand in line 1 to purchase that. Line 1 had 8 people. Explained I had just stood in line and asked now I have to stand in line again? All he said was "sorry". When I asked why they don't have these charms at all the registers he said "because they told us to put them just on register 1." I have been a customer for 20+ years. I walked out and will not be returning. I believe the store manager should have let me purchase my item at his register instead of waiting for 8 more people. So not fair and such poor customer service. Plenty of other pet stores nearby that will get my regular business.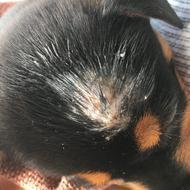 Miami Animal Rescue at Kendale Lakes PetSmart Miami, Florida - We fostered for the first time a dog from Miami Animal Rescue. The owner Meg ** gave us a puppy without any agreement or directions. After 3 weeks, we took the dog to a vet and found it a home. She is now calling my daughter's school and my place of work saying she will call the police if we don't return the dog. She wants $100. I've already spent $128 in vet bills before finding it a home. Please be aware of this non-profit. She houses several dogs in a small townhome where there is insufficient space. I believe this may actually be a for profit organization and county compliance is being ignored. Like I said, we cared for the dog and found it a wonderful home. This repeated persecution by Miami Animal Rescue in a good Samaritan situation is uncalled for. Beware. Sign proper agreements. Do not go to her house!

02/05/2017, transaction was charged to me twice. Clerk said it was not and I needed to process again. Next day, account was in fact charged twice. Call the store and spoke with Michael. Did not see that was charged twice; store level unable to verify. 2nd. charged verified by my institution and Pet Smart. However, store has to wait on HQ to verify before a 3rd. party can issue credit once issue verified. Customer service is pathetic!!! Pet Smart caused the issue in store, but cannot issue credit... only excuses. 3 Calls to HQ to resolve, not response. Stopped by in store to resolve, e-mails presented, but still no credit issued... only more excuses. Be smart, take your business to Pet CO.

Bought a 300W heater 2 Fridays ago online for in store pickup. It's $10 off online. Called customer service before placing order and was told it's usually ready in half hour to an hour and the store should send me a ready for pickup confirmation. I happily ordered and hours gone by no such email came so I called the store in Bridgewater NJ to check and the lady was rude and said it's just not ready if I didn't get no email and they are very busy. I ordered around noon so I decided to drive there around 6 to see if I get to pick it up only to find out they have orders in the system and the store manager Judy just realized and started looking into it because I came in. I picked it up without getting any paperworks. As soon as I read the description on the box I realized I needed a 200W heater and not the 300W. I then went online in the parking lot and bought the 200W instead.
Minutes later I checked with a worker who then checks with the manager and they wanted me to cancel the online order and they'll do the switch for me in the store. So I called their online number to cancel and couldn't. They said the order has gone through to the store side and only the store can cancel it. So in the store the manager was confused. She let them take back the 300W heater and gave me the 200W with no paper trails. She said she'll refund my 1st order. I trusted her and even gave her the online order number to write down. Days went by without any refund, I called customer service only to be told they can't do anything for me. I have to go see the store manager and the worse part is their return policy says no refunds because I paid with PayPal. Only store credit.
A week later on a Friday I went back to the store and Judy told me she refunded me that day and not sure what happened and she wanted me to contact PayPal. Do you see the problem with this company? At this point I told her I'd be ok to just get my heater back, get a store credit so I can buy some dog food. She said to give it another week. I mean what kind of company is this holding on to people's money like this. Essentially I'm out $26 and still waiting to see that refund on PayPal which I don't think I'll get.

A horrible experience with the grooming service. My full bred American Eskimo is so uneven, it is unbelievable. I could have done a better job myself and not have saved my dog from also being hurt! Then to be accused of bringing my dog in uneven by the so called manager and then the groomer telling me she did not do that. One of the managers told me never to come back into their store. Last night I noticed my dog was limping on his back leg. I will NEVER take my dog to the store again! I threw out my receipt in the store.
Before I left the actual store manager spoke with me to apologize however, that does not undo what they did and how I was treated as a good paying customer with three dogs. No there knows what an American Eskimo is supposed to look like after being groomed, then why did they not tell me that before they took my dog! My little Terrier mix, they charged me to brush her teeth and I found food in her teeth! These glorified franchise grooming services really need to better train their groomers on one how to care for an animal while in their care and to know how to groom a dog properly. Each dog is not the same and does not get shaped like a round ball. They should have books with professional pictures of all breeds of dogs so their groomers know what the dog should look like, to me that should be basics of grooming 101. I thought was is what the word grooming was intended for! This was the Mt. Laurel, NJ store.

Every time I shop at the local PetSmart, the place is a mess. I shop cat and dog section, and it looks like nothing is straightened. I doubt the food is rotated, because I found a couple bags of dog food that had expired.The prices are high enough, so I don't shop there anymore.

I spend hundreds of dollars on my schnauzers a year. A few months ago I purchased a harness for my youngest schnauzer. At the time I asked the clerk if I could return it if it did not work out. He said yes. Today I went into the same store to either return or get store credit. The clerk asked the manager because the receipt was old. She said no. Ok fair enough. When I asked for store credit, she said quite loudly, "It's not my problem!" Whoa. Horrible customer service or should I say none. I said I would not come back, she said "Fine". At that point I did call her a name which she replied "I'll call security." NEVER EXPECT GOOD CUSTOMER SERVICE FROM PETSMART! Ok now an employee can put in 2 glowing reports for this company... happens folks!

I took my dog to the Burlington ON location, which looked more like a dog grooming factory with several dogs in one room being groomed all at once complete with a lot of noise. Upon picking up my dog, the groomer told me he was "difficult" (my dog is a 20 pound yorkie poo). I explained he was probably nervous with all the noise and several dogs all in one small space being groomed simultaneously. Instead of just calling me to pick him up, they charged me an extra handling fee because the groomer claimed she needed help to groom him. Then she informed me they would not be able to groom him again. I told her not to worry I would never give this company (for grooming or otherwise) my business again. I have never had any problems with my regular groomer (who was on vacation) so it was clearly her inexperience and ineptitude that caused such a terrible experience.

Got call from PetSmart employee asking if my dog had been dropped or fell down stairs etc lately. I said no. She said she had red mark on head and she has a red eye but had vet look at her says she is ok. I told her she has always had like a little pen mark of red in her eye since I bought her but vets said that was normal. So they said they finish grooming her and call me to pick her up later. I said ok. So when I showed up to pick her up she was shaking and afraid. She had red laceration to her head above her eye and her eye was all bloody red, no white at all in her eye. Someone hit my dog or dropped my dog most likely hit her...
Last time I brought her their lady said she didn't like to be groomed and it was hard but she is only a puppy she will get use to it and the last time they also nicked her throats area with the blade and I noticed it when I got home because they put a bandana on her. I didn't see it 'till I got home, took off bandana and saw the cut. Store manager tries to give me a discount on grooming. I was even more mad then he gave me grooming free no charge. I said I'm not worried about grooming. I'm worried about my dog so vets at PetSmart in house relooked at dog and said something hit her above eye on her head and caused her eye to turn bloody red but couldn't what hit her. They gave me drops to put in her eye and antibiotics to give her daily... Wtf is going on at PetSmart. This is no way to treat a dog.

I asked a question about flea medicine for my cat and what would be the best medicine. I explained I have bought some off of pet shed and the brand which she told me they don't sell it for cats basically saying I was a liar. So next she is trying to send me to place to wash my cat. I tried to explain our cat is a rescue cat and it very timid and last time we tried to take her somewhere she bit my wife to the bone. But she cut me off and in front of other customers told me if I would be quiet she would tell me what to do. This happened twice so I let her go through her whole speech and told her once again that this will not work. She got huffy and I said just tell where the cat medicine was. She pointed to the spot and guess what not there. Stay away from PetSmart in Smyrna TN. This was the worst customer service I have ever had. Enough to make me write my first complaint.
Company Name:

PetSmart

Website:

http://www.petsmart.com/