Consumer Complaints and Reviews

I visited the Petco in Waikele on Dec. 3 during the time of a dog training class. What I saw from one pet owner who was in the class disgusted me. She was hitting her dog to get him to pay attention and listen to her. If I were the trainer or manager of the store I would be highly ashamed and would not allow such actions to take place without some form of discipline. She hit her dog openly and in front of children and other customers; that surely isn't something you would want to see anywhere, let alone a pet store. I came to buy supplies, but after witnessing such cruelty I left without buying anything.

I am pissed! During Black Friday, I enrolled my puppy Sadie for basic obedience training in Petco at a discounted price. Her classes started today but when we showed up 30 mins early, her trainer gave us an attitude and said "Oh, you're supposed to let me know you're coming." We replied "you should have known for you said we could pick Thursday or Saturday whatever day works us." She said "you got 30 mins" so we just walked around the store looking for treats. She showed up to the training 2 mins late but she never apologized.
She never did the training; I was doing the training myself. She told us to keep the dog walking and have her sit when my dog didn't know how to walk on a leash yet so we were dragging her on the floor. We have to do it 6x and I got dizzy and frustrated. The training lasted only for 15 mins for she cancelled it. She said she would just pass on the training to somebody else since I don't want my dog trained with a German shepherd in her group class next week. I told her I am not letting my dog near that dog because she will be doing her quarantine. I complained to the manager who said I need to train the dog too. I said "hey, I can't do that after next week because I have to go back to work." They 're supposed to teach my dog and not me because I am paying them. Petco, you need to stop offering dog trainings. Your trainers are evidently lazy and not qualified. I am going back tomorrow to get my refund, and google and train Sadie myself!

I took my dog to have her nails cut just before her puppy class. Not long after the session begins, I noticed a lot of blood on the floor. I brought it to the attention of the trainer. Then noticed that both my puppy's paws were covered in blood. I took her to the manager and showed her her paws and told her I just had her nails clipped. Both of us went into the groomer who trimmed her nails. She told us she cut her nails too short. She put something on them to stop the bleeding. I was very upset that I wasn't told this after she did it. I got a full refund. Before the next puppy class started, I tried to get my dog into the area of the groomer. She wouldn't go near it. She has no problem going to PetSmart groomer.


I brought my toy poodle for grooming, usually go to private groomer who I had difficulty to get a Saturday visit, being PETCO is also a pet store I felt many people around so chance of abusing my dog would be less. I showed the groomer a picture on my cell of the last cut so what type cut I expected was clear and I clearly said I did not want a short cut. When she brought my dog out I nearly died, she completely shaved my dog down, said he was matted, asked me if he was ever professionally cared for. I told her about every 8 weeks. She also said he is too thin, though the vet just 2 weeks ago said weight is fine. My dog looks awful. The shave job is not even smooth. This is MY dog and Debbie has no right to do this and if she felt dog was too matted for her groom she should have told me.
How do I know I can trust these reviews about PETCO?
639,780 reviews on ConsumerAffairs are verified.
We require contact information to ensure our reviewers are real.
We use intelligent software that helps us maintain the integrity of reviews.
Our moderators read all reviews to verify quality and helpfulness.
For more information about reviews on ConsumerAffairs.com please visit our FAQ.

I went to PETCO and was willing to buy a parrot and I was denied. I told I was going to take good care of and still they said, "No poor service". They told it needs a big cage and UV lights and a clean environment. I will never buy anything from them again. I suggest for everyone to do the same. Naive people seems it that they don't need all that lots of people has them in different places with light.

I'm an owner of 3 Yorkshire terrier, better known as finicky eaters. My dogs got well adjusted to eating "Hill's: Ideal Balance" which is now being discontinued, so I've been on the hunt for dog food for my THREE DOGS. I was told by a Petco employee from several locations that if my dogs did not like the food, I wouldn't need to go back and forth to Petco, that I could just throw the food out and hold on to the cans and the receipt. I went to this store and I explained to the cashier the whole scenario and the cashier completely embarrassed me and denied my return, said that I need to keep 50% of the food in the containers even if it's spoiled. Which I could have done but since I was informed from several employees from several locations that I can just bring in the empty cans and the original receipt that's why my containers were empty. I'm a very upset consumer (Petco 1 US-46, Totowa, NJ 07512).

I have read 100's of reviews on Petco and after doing so, I really on have one comment which is: "You get what you pay for." Petco, and for that matter, Petsmart, do not have a training program that will actually benefit the customer or the dog. Sure, it's fun taking your dog to socialize with other dogs but, that's not training. You got to think about what you are getting for your money. If you and your dog attend a 60-minute class and there are 6 people/dogs in the class, you will never get more than 10 minutes of individual attention from the trainer. If you do, that would mean that someone else attending did not even get 10 minutes for the trainer.
Usually the trainer to give individual attention after 5 minutes of just yapping with everyone which means you are not going to even get 10 minutes of the trainer's time. Don't waste your money on these hourly socialization classes. If you do, you will likely be very unhappy with the results. Hire a trainer that will train your dog and only your dog. Group classes do not address more serious behavior issues and are pretty much worthless.

I dropped off my dog at 10:00 am for full service grooming. After 2 and 1/2 to 3 hours they called me and told me that they had to take him to the Emergency Room. They had cut his nail too short and they weren't able to stop the bleeding. I will not be going back to them any more. They didn't even call afterwards to follow-up and check to see how he was doing.

Georgia **, a "groomer" at Petco on Tamiami Trail in Fort Myers Fl, has been ripping off customers blind!! Although she's been written up in the past for all the overcharging and falsified rabies information, by the way puts your pets in danger! Georgia been stealing from the store as well. Now as of 09/03/2016 we can add assault to the list, she literally shoved another groomer out of her way. 13 of her co-worker's have quit or have been fired themselves for turning her into the corporate headquarters. Their attempts failed because the management team prior to July 2016 failed to do their job.
She's been transferred from the forum Petco because the groomers couldn't stand by and watch her ripping off hard working people, seniors and young couples, it's all of no consequence to Georgia. Georgia has received not 1 but 3 finals and if you get one you're supposed to be shown the door. This was the fault again of the previous management team before July 2016.
She has over charged people for more than 3 years. Examples: teeth brushing, shed less treatments, nail filing certain shampoos and treatments, nail clippings and even baths. Many of these add-ons were not done on your pets. If you called for a bath you're going to be charged for a full service groom every time, that's 30$ extra and over 3 years that extra 30-50 dollars goes in her pocket along with your tips.
Georgia had many unsuspecting customers that she's been stealing from but because she's very very good at pretending she's interested them, little do they know what she says about them when they walk out the door, it's despicable. I would also like to add due to the perseverance of some people, Georgia has now been fired from Petco as well as the one that exposed her for what she truly is. Now I can say with great comfort, justice has been done by the new and great management team at Petco. I would encourage you to continue shopping there and also getting your pets groomed in the salon. The new management team in place is the best.

I went to the patchogue ny Petco today, with two bags of dog food and a bag of can food that I had purchased there. I have never had a problem with exchanges before so I thought it would be ok. But it was raining so bad today, that I went in first picked up some stuff that I could exchange it for, and ask the cashier to watch the stuff while I run out to my car in the pouring rain to get my returns, she said sure no problem. So I run out in the horrible rain and get soaked to the bone, ran back in with the stuff. When it was my turn on a line a different cashier called me over. I told her I was exchanging this food for this stuff, everything was unopened and brand new. She asked if I had a receipt, I said no, but that was never a problem before.
She ran to the back, and came back and said they could not do it without a receipt. I was like why you always do it in the past. You make me get totally soaking wet for nothing. She said the mgr on duty, they said her name was Dorothy, said no. But she never came up to tell me herself. So I said ok just do a little now, and I'll come back with the rest another time. She said no not without a receipt. I said I thought you said you couldn't do this much without a receipt. Just do a little bit then, I'll do the rest another time. She just shook her head kind of snobbish, she could see every part of me was soaking wet. But just didn't care. I never shop in a place that does not take back returns. Good bye Petco. Hello Chewy.

I ordered my dogs flea medicine online from PetCo. When I finally received my order it contained puppy breathing rings not flea medication. Called their customer service and was told they could ship the flea medication again (which would take another week or so to get) or they could refund my money (which would only take a week to ten days - funny thing with that was it didn't take that long for them to take it out of my account). I told them I was not happy with either option and I wanted to speak to a supervisor.
The supervisor said he could have the correct product to me by Tuesday. The order did arrive on Tuesday but I had ordered and paid for a six dose pack and what was in the box was a four dose pack. Made another call and spoke to another supervisor and was told she would overnight the correct order and have it to me by Thursday. It is now 5:30 on Thursday and I have yet to see the six dose pack of flea medicine I ordered and paid for. I had set this up as a once a month recurring order since I have six dogs by. Wonder if I will get the same lousy service every month.

I went last night to purchase a small dog bed. At first I thought someone had put a used bed that was returned back on the shelf as it was stained. When I moved the first one to see the one behind it I noticed it was full of mouse droppings. I then looked closer at all the beds and they either had urine stains or were full of mouse droppings. Disgusting and a health hazard. I called their 800 number and was answered by someone in India who barely spoke English so I'm sure nothing will come of that. It was the Hackensack NJ store and I will be contacting the Board of Health. Do not shop there. I purchased the small bag of food. I needed to have a receipt.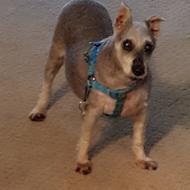 I try to give the benefit of the doubt in most cases but yesterday's experience with the grooming salon pushed me over the edge. It is the fourth issue and the worst I have had in 9 months! Took my Schnauzer to be groomed... was running late because of a slow train. Called them, told them I was on my way (15 minutes late.) Got to Petco about 25 minutes late. First they displayed their disgust I was late. Groomer checked my dog for mats and told me she wasn't too bad. Got a call about three hours into her appointment that her legs were severely matted so I told them to go ahead and shave them down (her legs grow out quickly.) THREE more hours later they tell me she is ready to pick up. When my husband and I go inside they bring her out... we were SHOCKED to see that they had COMPLETELY SHAVED our schnauzer including her face... eyebrows... beard and belly!!!
In seeing our shock the groomer told me she was matted all over and she HAD to shave her!! This was absolutely NOT true... and I did NOT give them permission to shave anything but her legs!!! Her statement was "well... I can't put it back on"... HOW IGNORANT IS THAT? Then to top off the whole situation... she hands me a bill for $63.00!!! I told her that was ridiculous... that I could have SHAVED my own dog and it would not have cost me anything! The grooming manager was just sitting there during my conversation with the groomer and said absolutely nothing during our exchange of words... so I paid the bill and told them to take both my dogs off of their records there... that we would never ever bring them back. (They had groomed my shih tzu three weeks prior and HE came home with a cocker spaniel haircut!!!) My poor dog looks absolutely pitiful... not to mention she is a senior dog and now just stands there shaking all of the time!
I am SO angry and I will never ever recommend these grooming salons to any of my dog families. I am also spreading the word on my Facebook page WITH her picture... my friends are also in shock! Petco needs to have better training for their groomers... AND they need to teach them some customer service skills. I am sorry to say that I was so shocked when I picked her up that I was almost rendered SPEECHLESS... because driving home I thought of a whole lot more that I should have said to that girl!

We took our two schnauzers to Petco in Longview TX to get them groomed. They had them for 5 hours. When we went back to pick them up. They were just putting our white one on the grooming table. We left again and five minutes later they call and say they're ready. We go to pick them up again. By this time we were ready to go. They gave us the bill of $95.00 for their so called grooming job. That was the worst place I've ever taken my dogs. I will never take them back there again. Sad place for claiming to love dogs. Hire real groomers not a bunch of teenagers.

My experience has nothing to do with any of my purchases. My purchases are just fine. I'm submitting this review because I've been going to the store in Austin for some time now but I've notice an drastic change to the environment. The animals aren't in the best of care like they once were. I asked a few employees but no one seemed to care, and I even pointed out the reptiles weren't looking so well. They pretty much brushed me off, and didn't care what I had to say. Upon reading other reviews, and seeing images, it would appear this isn't anything new. Upon doing an simple Google search many claims of cruelty come up, and even videos!!! From PETA doing investigations and regular Joe Blows. https://youtu.be/eu2pZejpSQg.

My sister, my son and my Shih Tzu all went into the Petco in Avondale, AZ. The cashier, who has been rude to us before, was being very nice and complimenting my dog when we first walked into the store. When it was time to pay he was Mr. Judgy and all-knowing wise man, telling me the reason why my dog is fat is because he's old and needs to be fed Senior dog food. First off, my dog is not overweight and is on a strict diet due to his food allergies. Yes, he is 9 years old but still acts like a puppy; he's very energetic. I didn't ask the cashier for his opinion on what to feed my pet, all I wanted to do was pay and get the hell out of there. He was talking really loud too, so the other people in the store overheard what he was saying to me. I was really embarrassed and upset.
I shouldn't have made my purchase. They didn't deserve my hard-earned money. When I got home, I decided to reach out to them via Twitter, and their response was "We are sorry to hear about your experience". Seriously?? That's it. Your employee just basically fat-shamed my fur baby and embarrassed me in front of other customers. My family and I decided that we will no longer give Petco our business and won't ever recommend it anyone else. And anytime that I can I will tell people our experience at this store and discourage them from going there.

When I called and made my appointment I let them know in advance my dog's legs were severely matted. I take responsibility for allowing my dog to get that bad. However I was honest with the lady over the phone and she still quoted me $42. When I arrived I told them my dog is really bad as you can see. Still no verbal response letting me know it will cost an additional $14. If I would have been told then I could have decided what to do at that point. I could have chosen to go somewhere else. I didn't find out until I went to pay. The manager was very nice and credited me what she was able to do. A couple hours before she was done, they told me they could not do it and that needed to take her to a vet. I think I bruised the lady's ego and said that I will do it myself as I have cut her hair in the past. She told me I needed to take her to the vet to get it done and I told her my vet recommended I take her to the groomer.
My vet office is Pope Animal Hospital and they are very highly respected in the community. I think they would have told me a groomer would not be able to handle the task. She went ahead without me knowing that is what she was doing, went ahead and did the job. Ok fine. She should have told at any point it would cost me more. No word! If it was written on a piece of paper somewhere, who really takes the time to read it when others are behind you standing in line? Of course it gets worse. I told them at the beginning I wanted her tail salvaged. They cut it all off.
The groomer also overheard me complaining to a Petco employee. She immediately took offense and has a major attitude with me. I told her I should have taken my dog to a professional dog groomer. I will never come back to Petco again! She publicly humiliated me in front of the entire store. She even brought out my dog's hair to show everyone. I had no problem paying more but they needed to communicate about the price not just stick them at the very end. I went to them for help because it got too bad for me to do on my own. I told them this upfront. Why couldn't she give me the same courtesy. I was so mad I even had them refund my purchases of doggy treats and toys that I had bought while waiting as I do not want them to make a single dime on me. I will never go back there ever again. If you have a dog, go to a professional groomer and do your homework.

I've complained to Petco twice about shipping problems and they haven't made it right. I'm not going to get that $30 coupon either because what I ordered was on sale. I have a broken and leaking box of kitty litter on my front porch and it has been there a long time. They have not offered to replace it or compensate me. I'm dropping this service.

Here is what I went through. I saw the promotions that buy $100 worth stuff and get $30 discount. So I purchased but never got $30 discount. Later I found out its not on cat or dog food! So I call them and they gave me $30 credit anyways. When I purchased food for my cat second time, $30 credit did not show and it was charging my credit card! So I call customer service and she said that she had ordered for me and it is not charged to the credit card. But then I found out it was charged! So next call they explained that my husband had used that credit in store. And my husband said that he was told by the store that it was sale and not a credit!!
They had promotions that if we go for repeat delivery we would get $30 credit. I scheduled two of them and there was no credit. I was charged for shipment even when the customer care had assured there will be no delivery charges! Secondly, I never got any $30 credit as again they have hidden conditions and I cant even cancel orders! I ended up getting cheated and wasting money on repeat deliveries!

We went on vacation for 15 days and left Simba in boarding. He got some mat over there. We went for haircut at PETCO Bridgewater, NJ. When I went to pick up Simba, one of the employee started yelling at me in front of other customer that "you guy's have not taken care of Simba's hair." I explained her that, Simba got mat in the boarding and it was not that much of the mat. But she accused me of lying and continued that it can't happen in boarding, it is your fault that you didn't took care of Simba. I felt so embarrassed in front of all that I decided not to go to PETCO again. Also, they have completely shaved my goldendoodle. He doesn't have a single hair on the body. While shaving they have burned Simba at several places. From that day Simba looks very depressed and not so active. I do not recommend PETCO for Goldendoodle Grooming.

Petco is in the middle of a big mess right now because they issued a coupon code with an error and then cancelled all the orders where customers used it. Once contacted, they pretended they were unaware of the issue and then contacted us back to say they would not honor the coupon. They were given the opportunity to correct the issue and they chose not to... So, farewell to Petco. There are way too many pet supply companies that are good to their customers to waste time with one that is not!

We visited PETCO (Peachtree City, GA) for treatment of my dog at July 9 and we paid it with cash. Next day we was there again to just ask that if we pay it with gift card again and refund cash. And Manager confirmed it for that and Cashier also was acknowledged payment exchange. So we bought GC and visited again at Tuesday. But another manager rejected it and told us she will leave the message to manager who worked that time. But nobody contacted us. We was there again at Saturday. Same cashier was working but Manager was different. Cashier explained to other manager. But she rejected it and ask us to visit Tuesday (July 19) to meet senior manager. We visited today again. But ridiculously another manager got angry to us and warn us if we visit again they will report it. Nevertheless everything was began from their confirmation, they angry to us and warn us. We spent lot of times and additional cost for the gift card.

I order 5 sku #'s for my birds. First they made a wrong number of quantity, then when they charge my credit card 4 times with different amounts. $7.56, $43.80, $48.14, $5.38. I send few emails to Susan **, escalation expert and to Angela **, supervisor of one of Petco offices. From July 6 I CANNOT solve this problem. I keep all invoices and all emails to me and from me. I can send them any time, whenever you need it.

Today I brought my Siberian Husky mix to Petco in Rutland, VT for his first grooming experience. The summer heat has his undercoat coming out in tufts, so I finally broke down and brought him to a "professional" groomer, as the brushings that I give him at home didn't seem to be cutting it. He was very calm when we first got there, even laying on the floor and exhibiting no signs of anxiety whatsoever. The groomer came out when she finished with the dog she was working on and asked me a few questions.
The first warning sign was when she asked if I would like my dog shaved. Anyone with any knowledge of huskies should know that you never shave them, as this does nothing to actually cool them and can completely ruin the way their coat grows and can disrupt the natural shedding process. It seemed to me that a "professional" groomer should know this, as I would assume she deals with huskies fairly regularly as they are a breed that needs frequent grooming. However I assumed it was simply a lack of knowledge about the breed and told her that I definitely did not want him shaved or even trimmed, that he just needed a bath and a good brushing and a blow out of his undercoat.
She seemed skeptical but said okay, took some information, then came around to meet him. She came right up rather quickly which I could see made him a little nervous, but not to the point where I felt he would be aggressive, as I have never had him react aggressively towards a person, stranger or not, as I have always told strangers to give him an appropriate amount of time to let him warm up, and I have always told people to allow him to come to them, as it should be for a proper introduction.
I did not reiterate this with her, again because I made an obviously incorrect assumption, thinking that she would know the proper way to introduce herself to a dog as she is a groomer that works with dogs regularly. She then proceeded to put her hands right in his face without much introduction at all and my dog growled at her, obviously startled and feeling anxious by the sudden intrusion into his personal space. She immediately backed off and he made no aggressive moves towards her whatsoever, remaining sitting right at my side. She ran around the counter like he was trying to attack her and told me that there was no way she was taking an aggressive dog like that, and that I could leave now, which I did.
Although I am disappointed that my dog reacted poorly towards her, as I have always been very happy with how good he is with meeting new people, I have a very hard time allowing him to take much of the blame for the poor outcome. It seemed to me that she was not only inexperienced as a groomer, but seemed to have no idea on how to properly approach and handle a dog in general, which seems foolish to me, as she is putting herself and the dogs that she works with in danger by not being educated. All in all, I am glad that I didn't end up getting service there, and I would never consider returning.

Recently I was inquiring about the flea treatment Seresto on PETCO website. The price online was $40.48. I called the PETCO which is located in Bloomsburg, PA to see if they had a supply of the product. I spoke to a sales associate and explain that I was thinking of purchasing the product at the store. She placed me on hold and returned to say that they did have the product. I mentioned that online it was $40.48. She informed me that the store in Bloomsburg did price matching with the online price.
I visited the store in hopes of purchasing the product. The associate that I spoke to informed me that they do not do price matching. I explain that I had spoke to someone and she said they do price matching. He then referred me to the store manager. My complaint is in reference to the store manager. He approached me in an aggressive manner, was rude and unapproachable. Unfortunately, you have lost a valued customer. The manager of the store should not be in a position of management.

Purchased an expensive item. Never opened. Tried to return a few days later to the SAME clerk and, even though I have a credit card statement and the item is clearly visible on my Petco loyalty card, company refused return - even for store credit. No returns in absence of ridiculous paper receipt. It's clearly not about validation as it's obvious I bought the item, it's just to keep money. Do not plan to shop at Petco again. Keep the lousy $169. It's the last money you'll see from me. Clerk was even snarky too.

I am sad to say I am extremely upset with the grooming my goldendoodle received. Both of my dogs have only gone to Petco for grooming and as of today that has ended. My dog was groomed exactly 6 weeks prior to this appointment so he by no means is neglected in the hygiene department. He is part poodle so his hair is curly and we all know that tends to mat.
What this women did to my dog could be described no other way than him being the recipient of a temper tantrum! She was nasty when Max was picked up, saying we need to take better care of our dog because this is what she had to do to him. She shaved him down to skin. Honestly there is not a place on his body that I could grab his fur, it is that short. That is including his face and tail! He has two burn marks on his body and has been angry since being picked up. He is biting and growling at the other dog in our home. There is NO WAY his fur got so bad in 6 weeks that she needed to do that to him. Even if he was not brushed in between appointments it could not have been bad enough to deserve what he went through.
Max was dropped off at 1:30, at 4:30 my husband went to get him and was told he wasn't even started. I'm assuming that meant he was washed but the haircut had not yet began. I got a call 40 minutes later that he was done. She spent maximum a whole 40 minutes attempting to brush him, decide she couldn't and shave him down so bad he was burned more than once. When I called to ask what happened, the management told me "Unfortunately you got my rookie. Next time you should ask for ** or **." I am deeply sad Max had to suffer.

Went in to purchase a fish and was treated very rudely. Sales Associate #**. My husband was pointing out the fish we wanted and touched the glass on the aquarium our fish was in and the associate said "don't bang on the glass" in a very rude way.

I cancelled my appointment because of the terrible environment that I saw when dropping my dog off. I was not going to put my dog through the torment and malpractice that I saw. When I first went into the place, there was a multitude of open scissors and electric shavers left on the edge of grooming tables. The cords were also left on the ground which could have easily tripped anyone or a dog. The environment was disastrous with fur left behind and random crap on the grooming tables and floors.
There was only one attendant who was handling another dog. She told me that my groomer went on lunch break. My groomer was not prompt for my appointment so I couldn't even speak to her about how I wanted my dog groomed. I waited for her for a few minutes, but after seeing the actions of how the attendant was "taking care" of the dogs it was not worth any more of my time. The way she handle dogs was extremely concerning. She left a dog unattended who apparently had issues to help a walk in and never checked back with the unattended dog. The walk in left his dog in her care, asking for a nail trimming. She brought the dog back in and started to check me in.
As she was checking me in, she went to go clip the dogs nails, but the way she was handling the dog made the dog scream and yelp in pain. She stated that most dogs do not like their nails clipped, but what I saw was improper use of handling the dog's leg. She wasn't leveled with the dog's feet and started clipping the nails in a crouching position, bending and pulling the leg out of its shoulder socket.
I understand most dogs do not like their nails clipped; however, that position looked extremely painful and I am certain that most dogs do not scream in agonizing pain when getting their nails clipped. She stated she was handling the dog's leg correctly, but she WAS NOT. I have experience due to my dog having 8 years of hip dyspepsia and now has shoulder arthritis. She didn't even know how to properly hold a small dog with hip dyspepsia. I asked if she had any training or if I could speak to a manager, but apparently she was the manager and she stated she did have training. This is even more concerning because now I am curious what kind of training this person even had and why a manager sent her assistant off to lunch knowing that she had booked me and another person at the same time, had a walk in, plus the other dog was still left unattended.
No wonder why Petco has you sign that they are not responsible for any injuries. She could of caused serious injuries to my dog and put her through the same pain. I will be filing a complaint for this grooming malpractice. They even called me later to come back and book another appointment on a different day where it was less hectic. They were not apologetic about the environment, the treatment of the other animals, or even my situation. This is what could happen to your dog if you drop them off at PETCO.
Company Name:

PETCO

Website:

http://www.petco.com/shop/en/petcostore