Consumer Complaints and Reviews

My 13yo, 15 lb Schnoodle was recently euthanized from osteosarcoma. I switched him over to Blue Buffalo Freedom Grain Free Adult in September of last year. I thought the life bits and non gluten would be good for him. He was using their other gluten free product. He had always been very active, so I thought he was just getting arthritis. Then he started limping. Then the bone cancer diagnosis that only affects 10,000 dogs/year and 95% large dogs. (My dog was in the 500 dogs/yr category.) I looked online to see if this dog food is known to cause osteosarcoma, and I see that they just donated $6 million to study it. I also saw other food health issues. Knowing no data was collected for this disease with my dog, I wanted it here, in case someone else has a dog on the gluten free foods and develops osteosarcoma.

Do Not Feed Your Dog Chicken & Brown Rice Life Protection. I fed this food to my 3 year old American Pit Bull Terrier for about 6 months. Pit bulls are prone to skin infections and mine was no exception. I researched the best food to feed him but he always had a rash on his belly. I decided to give this food a try based on the ingredient list. His skin did not clear up and he began constantly licking his paws. I took him to the vet for the usual round of antibiotics and the vet indicated he had seasonal (winter) allergies.
Shortly after the last skin flare up, which never completely healed, he started peeing blood in the snow. Back to the vet for a bladder infection and more antibiotics. He stopped peeing blood after a few days on the medicine but started having runny diarrhea, which I assumed was from the medication. He finished his meds for the bladder infection but the runny poop did not stop. He started pooping in the house, 3 - 4 times during the day, 2 - 3 times in the middle of the night, and constantly had to go outside. Then he started pooping blood. On a short walk, he pooped 9 times, all liquid, mostly blood. Jesus, how much is a vet bill to treat bloody poop?? It doesn't matter because I can't afford it anyway.
I had enough of cleaning poop stains out of my carpet so I decided to stop giving him this food. I started feeding him boiled chicken breast, brown rice, peas & carrots with coconut oil. Within a day or two, his skin cleared up, better than ever, and his poop returned to normal (no blood), saving me what I assume to be hundreds of dollars in vet bills. From here on out, I will only feed him food that I prepare myself. My dog begs for his food now, instead of procrastinating eating because commercial dog food is pure garbage. I love my dog too much and I am too poor to take a chance on another dog food that makes him sick.

Just returned from vet office. We switched to Blue Buffalo because it seemed like good food. My dog was sickly for a while and he now diagnosed with kidney problem. Doctor asked us about his food and told us to get rid of it.

I had a healthy 11 year old cat who was on Total Canine cat food since he was a kitten. I went to PetSmart and spoke to a employee who I asked suggestions on cat food as I wanted to change my cat's food up. He suggested Blue Brand cat. I purchased a bag which cost me over 60 dollars a bag which I didn't care if it was healthy for my cat. 3 days on the food my cat didn't seem right. He was having trouble walking and crying which he never did before. I brought him to the vet and was told he kidneys were shutting down. Needless to say I was in total disbelief as I thought I was feeding my cat good food. Last night I had to make the hardest decision of my life to let my beautiful beloved cat go to kitty heaven. My heart is broke and I will get it out as much as I can - DO NOT FEED your animals BLUE BRAND pet food.

Two weeks ago, I bought a couple of cans of the chicken and trout as described above (CT). My cats liked it. Those cans were from PetSmart. Last week, I bought four cans from Petco... and decided I would continue to get it, as it gave my cats variety in their meals. They ate from the new batch on Thursday morning, and by nighttime, I had three cats vomiting, with diarrhea, and in distress. One of them already is severely compromised because of Polycythemia, a rare blood disorder in cats. On Friday, another began the same symptoms. I rushed four cats to my vet who put them on an anti-emetic and anti-diarrheal medications.
One of my cats, a calico, had tasted the food but declined to eat it. She is picky, so I made nothing of it. She remained okay. I have a sixth cat, who, as an abused kitten, does not mix with my other five. This cat is now three years old but is quartered in one part of the house. She has no contact with the other five. She had eaten some of the CT on Saturday morning. At that time I had not thought of food poisoning. However, on Sunday, she began showing signs of being sick as well. Since she is isolated from the rest of my cats, it dawned on me that food poisoning was a consideration.
I contacted Blue Buffalo, identified the food and on the remaining unopened can, the numbers for QC, and requested a return call. There are still cans of this food at the Petco at Festival at Riva store in Annapolis, MD. I have called twice, without hearing from them. I am now quite sure, after reviewing this with my vet, that the batch is defective and has caused my cats to be severely ill. They are now beginning to recover, but four days of vomiting and diarrhea have taken a toll, especially on my cat who has Polycythemia and needs constant blood work to live. I don't want this to happen to anyone else, and Blue Buffalo has got to do respond and take appropriate action to remove this batch from being bought.
How do I know I can trust these reviews about Blue Buffalo Pet Foods?
852,533 reviews on ConsumerAffairs are verified.
We require contact information to ensure our reviewers are real.
We use intelligent software that helps us maintain the integrity of reviews.
Our moderators read all reviews to verify quality and helpfulness.
For more information about reviews on ConsumerAffairs.com please visit our FAQ.

I had two cats. They were both older, and I have always babied them. My husband and I decided about three weeks ago that we would switch their food to Blue Buffalo because the company touted that it was natural and healthy. I wanted to make sure, as they are aging, that they had the best nutrition to keep them healthy. We diligently mixed the old food with the new according to the instructions on the package.
My male cat within a few days refused to eat it. I took him to the vet because he was refusing to eat and had what I thought was a seizure. The vet said it could have been his heart because she detected a murmur. We took him home but he refused to eat the food. My female cat continued to eat it. She has always been an odd cat. Little changes in the home would upset her. With my male having been sick, we thought her extra neediness was because she was upset. She was still wandering the house, meowing, she would crawl up in bed to cuddle. Last night, we began searching for her because she had not come out to greet us when we got home. We found her in her favorite spot, dead. My male cat is recovering since has refused to eat the food, but we had a scare with him vomiting blood and becoming very lethargic.
The only new or different thing in our home was this food. Both of my cats were very healthy with no health concerns at all until we brought this product into our home. I hadn't heard anything negative about the food/company. Other brands I had seen reports of recalls and issues to be aware of. If I had known, I would never have fed my cats this crap. I have not found a single response from this company stating that there was a known problem or that there was any action to correct issues with their product. But I have found hundreds of accounts of pet owners such as myself going through hell after they began feeding their pets this food. Many I read had the same symptoms as my two. It was just too much of a coincidence to deny that it was the food that made them sick. I will never again buy this brand, and I will recommend to everyone I know who have pets not to buy their product either.

I am a black lab that is not in the vet hospital with severe pancreatitis. He was fine and healthy until I switched him over to Blue Wilderness High Protein chicken recipe for senior dogs. He would not eat or drink and didn't even want to play. After 2 days I was very concerned, when I brought him to the vet and after the initial bloodwork was told of the results. The vet asked if I changed anything and told him. He then told me that this dog food was the worst, very high levels of fat and said it was not FDA approved. I have read other articles of the same thing happening. How can we stop this from happening again. First I think Blue Wilderness should pay for my vet bill, and second stop this company from selling pet food once and for all. Can't be a coincident that it is happening to so many dogs.

Vet believes Blue Buffalo killed my dog. I have always cherished my dogs and cats. They are family, they are my heart and I have lost my share of babies through passing by natural causes. This is not about a natural cause. I am so saddened about what I heard from my Vet today. This past Christmas eve, I noticed that my sweet Bella, a beautiful rescued chi, was becoming lethargic, not as happy to see me when I came home. She was always the first one to the door when I got home. I took her with me shopping for the day and found that all she did was sleep in her pouch, which I wear around my neck. She did want water, but didn't seem to be hungry, even for her special chicken breast with rice. By Christmas morning, I was even more concerned. She just wasn't looking well. I had been up all night with her. She slept, I watched her.
Since Christmas was on Sunday, first thing Monday morning, off to our amazing Vet we went. I thought maybe she had a virus. This past couple days were the only time that she had shown any signs that she may be ill. As I sat watching a much more serious look on my Vet's face than usual, my heart began to pound. He turned to me and said, "Kathie, we need to run some tests." Bella had ulcers in her mouth and down her throat, which is a sign of kidney failure.
I was afraid, but hopeful. This was the first time she showed sign that she was ill. If it was just beginning, a diet change and some meds would be in order for the rest of her life. I could handle that. Dr. ** took blood tests and kept her, giving her fluids as she was dehydrated. Soon I got the call, my heart, my princess, Bella, was in acute, end-stage kidney failure. Her levels were 100x what they should be. She had just had her yearly exam within the past 2 months with no signs of any ill health.
My heart began to break, but thankfully my Vet want going to give up just yet. For the next 4 days, my baby would be on fluids and meds, to be rechecked at the end of the week. On Thursday, I went to pick her up for the night and the Dr wanted to talk to me. Bella's levels remained high, with only minor reductions. She would not be long in my life and was suffering. I made the decision to take her home and return the next day to let her go. I spent every minute with her laying on my chest, crying. She knew that I was sad. At least that is what I believe. At some point in the night, she got up to go potty and ate some. I was overjoyed. In the morning, I called my Vet. They allowed me to give fluids and meds at home. I prayed that God would not take her and that her eating was my sign that she would recover.
Sadly, 2 nights later, New Years Eve, I spent my last 2 hours, holding her, in her pjs and warm blankets, staring into my beautiful girls eyes. I told her that I would be okay, knowing that it would be a very long time before I was. I wanted her to rest, no more pain, no more confusion for my love. She passed that morning at 4:31 am. My Vet explained she may have had it longer than we knew, that she may be older than we knew, after all, she was a rescue. I accepted that.
Today, I had a chance to thank the owner of the clinic, a Vet with well over 40 years experience. I explained about the amazing treatment that I received from the staff and the younger doctors. He thanked me, but felt I needed to know that kidney failure that is acute, like Bella's, where she passed within 7 days from seeing any symptoms to passing, comes from poisoning, most likely from her food. My heart sank. I thought that I was buying the best. Today I've found that my baby wasn't then only one. Blue Buffalo appears to be responsible for the death or suffering of many, many other pets. This makes me both sad and angry. I am not accepting this as okay. I will do all that I can to stop another Furbabies family from the unbearable pain of a sudden passing of their loved ones because of toxic dog food. Please consider my story and watch your animal if they are eating Blue Buffalo!

I started to give my 10 month old Frenchie the Blue Buffalo puppy formula for about 6 weeks now and he has started having many issues as stated here in the reviews. He shivers, diarrhea, poops and pees in the house even in front of me, something he has never done before. He even goes into labored breathing. Had him in the E.R. twice in the past 3 weeks and they give him a sedative, oxygen and send him home. I have stopped the Blue Buffalo dog food as of yesterday. Will not take a chance with my puppy's life. Thank you to everyone that has posted on here.

Life Source bits is a listed ingredient on this dog food. The last 20 bags of dog food I purchased had less and less of these bits. I called this in to Blue Buffalo so they would be aware of production problems. I was treated VERY rudely and the customer service rep refused to take the information for the code on the bag. Now there are NO life source bits in this dog food. Last 2 bags I purchased had NO life source bits. AAFCO gives their approval based on the INGREDIENTS contained within dog foods. Blue Buffalo needs to stand up and take care of this. AND I want my money back. The store I bought it at said they could not refund my money.

Blue healthy gourmet chicken pate and turkey pate provide a satisfying and healthy meal for my cat. Until recently, she ate only dry food. These are the only two flavors that she will eat. I have given her other brands of wet food, but she sniffs it and walks away.

Sick Rottweiler - 110 lbs, 6.5 years old. Food: Blue Buffalo dry and wet food. Started Dog on new, grain free diet using Blue Buffalo's Blue, Turkey and Potato for allergens and their dry food Chicken formula in the blue bag. Dog liked the food. No issues other than excessive urination was noted. Later switched to Homestyle Recipe Chicken Dinner with Garden Vegetables, blue can along with the same dry food but, new lot. Switched to all dry - dog refused to eat. Switched to just wet, dog became increasingly worse until refusing to eat for days on end.
Immediately, the dog became sick with vomiting, foul gas, foul breath, bloating, gagging, lethargy, eyes became cloudy and walked in circles pacing for hours due to being sick. Trip to vets for bloodwork (thinking Lymphoma - cloudy eyes). Bloodwork showed no cancer. Vet stated however, kidney values were out in no mans land and didn't have explanation. Did say that key to health is through diet. This ties into excessive urination and constant need for water - we're talking two gallons of water per day. I've got it logged in my book. Water consumption went up a factor of 2X. Typically, he drinks <1 gallon per day to 1 gallon per day in the winter.
Another week on same food led to worsening condition with a nasty hot spot on his leg and incessant licking of his mouth, excessive salivation, foamy mouth etc. He was whimpering and yelping at times and having a hard time going potty. I will assume stomach pains was the reason and also the reason for the dog not eating for days at a time. We're talking two to three days at a time that the animal refused to eat. He only ate after taking a long break thus, led me to reason that his food source was the root problem. Out of desperation, I went online to do a simple search on what he was eating. I came across this site and Dog Food Advisor. Both featured tons of complaints as stated herein this website.
I removed all blue buffalo products from his diet and made him home cooked Turkey, Potato, Carrot and Brown Rice. All organic, HMO and GMO free. This is the fourth day so far that he has been off the Blue Buffalo food 100%. My dog is no longer vomiting, no longer suffering with foul gas, bloating, the hot spot is going away / he's no longer licking it like mad, his eyes cleared up 100%, he is trotting again vs. being collapsed on the lawn out in the rain sick, and, he's got his appetite back and is eating normally again without issues. Bowel movements are returning to normal, frequency of urination is calming down. He's still not 100% at this time. Two to three weeks on that toxic food, it's still in his system. This isn't just food poisoning. It's most likely metal toxins (Aluminum) or some chemical toxin that's built up in his system. That remains unknown at this time. I will continue to monitor his condition and report back.

I purchased several bags of Life Protection and my dogs' coat looked horrible after about 3 weeks. One of them also quit eating it and just looked at me. I took him off of it entirely and kept my other dog on a grain free product. This dog now has Asthma (wheezing and sneezing) which I am struggling with. I have been in contact with 4 vets whom all have told me the food is all hype. This dog is now off the product also. One of these vets happens to be a believer in Pro Plan which I do not support and he went on to say that he was an FDA inspector and he did not like Blue Buffalo. I no longer will even consider their products and I say buyer beware.

Not sure if this review will go through since my computer dropped on creating account. Tried several, different, grain-free BB/BW dry dog foods: Natural Evolutionary Diet -- duck, salmon, bison. Also Rocky Mountain Recipe: with bison, rabbit, red meat. Noticed my male Rottweiler became lethargic, listless, cried a little when trying to lie down. At night he roamed like he was seeing ghosts or something. He would eat the food with enthusiasm. His bowels looked OK at first. Then he seemed to have trouble making a number 2 movement. Seemed he was in a bit of pain. He would go outside and did not take an interest in anything. He would not play. Basically, he moved like an old man.
My female Rottweiler who was always athletic started to slow down as well. Neither were acting right. I also had the cat on BB/BW. Cat started to slow down and started having problems with peeing. Hardly nothing would come out. I did not think that all could be suffering from something in the food. I just thought an illness was plaguing each one. When I started paying more attention, I realized the problems all were having could be the food. I had gone through several bags of this product thinking this was supposed to be a good food.
Well, when I finally woke up to what was going on, I immediately stopped all the BB/BW foods. I started feeding them a food that so far has never been recalled. I noticed immediate changes in each animal. It took several weeks of the new food to go through their system, but with each day there was great improvement. So, my question is: what the hell is in Blue Buffalo/Blue Wilderness food that almost shut down my animals' systems? I would take precaution for anybody who uses this food to watch their animals and with the first sign of problems immediately get them off it.

Blue Buffalo weight management cat food has helped my 14lb cat who was very heavy, to a trim 10lb cat. She's a different cat now, looks like half a cat. She's not nervous anymore. It might cost more but it is so worth the little extra, she's part of the family.

Our dog has been on this food for about 1 month, she has had a few symptoms early on but we weren't aware of the correlation and the dog food until she became so ill we were afraid if she would even recover. She is a young golden doodle, about 4 years old. Always playful and always happy. She has been extremely sick for 4 days now, became extremely skinny, her skin even turned a brighter pink, some quivering/shaking, vomit, diarrhea, gas, and extremely lethargic. We took her to the vet today and are worried we waited too long since she is now dehydrated and refuses to use the bathroom. Many of the reviews mirror our dogs symptoms!
This product is God awful and the Blue Diamond Buffalo Pet Food company should be so ashamed, I don't know how they will bounce back from this because of their blatant disregard for those consumer who gave their pets this product. I hope this company burns in hell or better yet pays back those who spent upwards to 1,000 on vet bills. Ridiculous and should be held accountable. BTW our blue diamond dog food was: chicken recipe with rice source bits for adults - high protein grain free - Expired 4-15-18.

This brand of cat food is a little pricier but worth it in the long run. My cat has sensitive stomach and throws up a lot due to hair balls and this cat food has stopped her from throwing up. My cat's hair is also shinier and healthier looking. I like that Blue Buffalo does not have by-products and it is small bite sizes that are easier chewed by cats.

Started feeding get my Shi Tzu Blue Buffalo because of food allergies. After a few weeks he was throwing up, extreme diarrhea with blood, not eating or drinking and lethargic. Took him to the vet and he stayed 7 days out of 2 weeks on IV fluids, antibiotics and nausea meds. Had to take him 2 states over to a internal medicine vet. He had x-rays, blood work and an ultra sound. I've spent $1,050 trying to get him better. They put him on different food and he's slowly getting better. This dog food is poison! Do not feed this to your dog!!

I have been feeding my dogs (Shetland sheepdogs) Blue Buffalo life protection formula for about a year. The last bag that I bought, chicken and brown rice, my dogs do not want to eat it. I have noticed that they have gas that is very foul smelling. I wonder if others are having any issues with their lots? My lot # is AH 2 D 0106 expiry Apr 16 18. I am almost afraid to keep them on it. They are only eating the soft food that I add to the hard blue buffalo kibble.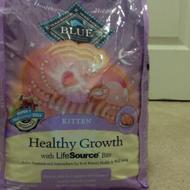 This so-called "premium" holistic pet food has a Class Action Lawsuit against them that very few Pals Members, PetSmart and Petco reward consumers knew about. Https://www.petfoodsettlement.com. I was one of all three of the above groups and was never notified. The only way I found out about it was through a relative, who only purchased a few bags of the food. Obviously, I wasn't notified because I had a greater stake in the claim process.
That being said, I didn't piece the entire scenario together that this food caused Hyperthyroidism, Liver Cancer and Asthma in 3 of my cats. ** It's a shame that greedy, self indulgent individuals not only get to hide behind a Class Action Lawsuit and conduct business as usual, but to use household pets who are family members to most of us to make money and kill innocent animals who don't have a voice or a choice of what they are given to eat.

We have 3 dogs. One was having a food allergy issue with our old dog food. So, we heard the commercials claiming how healthy Blue Buffalo was for your dogs and we switched even though it cost close to 3x the amount of the old dog food. We figured if it worked then the money was worth it. Within 3 bags we realized that the one dog that was already having issues had gotten so much worse, he developed severe hot spots on his chest, feet and face. He was lethargic and anti-social. He also seemed to avoid eating. The other dog that was previously not having any problems became lethargic, developed a hot spot and was always itchy. He also, this is what really scared me, was having trouble peeing. The third dog looked marvelous but we realized she was putting on too much weight too quickly.
Finally frustrated and scared I did some research on Blue Buffalo. All three dogs exhibited different reactions but those reactions can be found among the reports listed. We immediately took all the dogs off of the dog food and started giving them people food. Within 3 days there was a HUGE difference in all 3 dogs. No more lethargy, hair is growing back on the hot spots, and no trouble using the bathroom. Please do not even consider purchasing this poison! I will be filing complaints with the BBB, my politicians, and the FDA or whoever handles these things. I can't believe I was paying 65 dollars a bag for POISON!!! Buyer beware!

My dogs seem much more satisfied Basic Grain Free Buffalo and they love it and they seem much happier and they do not shed like they were before on other brands... They do need their nails clipped more often. Great nutrition. I pay around $45.00 for a 40lb bag, but can get the chicken flavor for $29.. The buffalo flavor is much more satisfying.. I just wished it was not so expensive as it is much better for my dogs' digestive system. I have two 80lb each Hound Dogs I rescued and they love this food. Can't we find an alternative to prices, these babies are so special to us, yet good food for them is not affordable.

Hire young kids with a great pitch to hand out little samples of this poison food... I never had a problem with my doberman until now. I hope the executives are happy ripping off consumers with their bogus dog food... I just hope I can switch back to my original dog food with more problems. Anyone who uses this stuff be prepared to stay up nights taking dog out, missing days of work taking dog out and paying a carpet cleaner to clean the feces out of your carpet and also cleaning the watery feces from under his tail... EVIL HOW LOW PEOPLE WILL GO TO MAKE A DOLLAR IN THE USA.

I switched my Bichon Frise to Blue Buffalo small breed food because he lost interest in the food he had been eating. For months, he would have on and off diarrhea and would not eat. I would put him on a bland diet and he would bounce back. Then, he had diarrhea with throwing up. He had to be hospitalized and the vet could not diagnose his problem. My daughter did research and found MANY similar circumstances associated with dogs eating Blue Buffalo dog food. After moving to a dog food that research said would not pose risks to him, he has not been ill since.

I purchased "Blue Buffalo Wilderness Red meat Healthy weight" 4lb 2 days ago. My 3 dogs are picky so I have to try small bag first and slowly switch another brand all the time. I have been feeding "Rachael Ray" dog food which my dogs love it. But I change every 6 month different brand and I fed them Wilderness before so OK! Let's try "Healthy Weight". I always always check smell first so after open, I put my face into the bag... I saw bugs inside!! So I went back to Petsmart then I grabbed another bag then opened at the cashier. It was more bugs inside. OMG! I never seen bugs in dog food in 7 years. And it's expensive one. I paid $23 for "4lb". I want everybody check carefully when you opened. Never open dark place. You may not see it.

Just switched my dog from Pro Plan to Blue Buffalo and he loves it. I like that the senior food includes glucosamine which my vet recommended. My dog has been eating the dry Blue Buffalo & leaving his can good.

Have to order online due to not available locally unless you have military access. Feed them to my eight Shih Tzus. They like to eat the dry dog food which is not grain free mixed with wet canned dog food. Currently feeding them the fish with sweet potato or the hearty beef stew wet canned dog food with the chicken and brown rice dry dog food as a repeat delivery every two weeks. Their bowel movements are log like and the smell isn't as strong compared to other types of dry and wet dog food that was given in the past such as Purina brand dry or wet dog food. They would gag after ingesting what was eaten. Their fur grows quickly as well as their nails which prompts them grooming services about every month and a half.

Had a very healthy Yorkie 10 years. Just left vet with full healthy dog. Only suggestion was to switch him to soft food cause of his teeth. Bought Blue cause it was most expensive. Thought it was the best. Did not do my research. Dog was in excellent health till about 2 weeks on Blue. Within one week after he lost over half his weight and passed away. I know he was not a puppy but he had the energy of one prior to Blue dog food. I highly recommend that all review this garbage before you give it to your pet. I absolutely do not believe in my dog getting sick and passing over short period of time.

When I transitioned my pet over to Blue he wouldn't eat it. It took over a week before he finished his serving. It's better now. He prefers it softer so we add a little warm wet food to enhance the flavor.

I have 2 dogs, a 13 yr old and a 3 yr old... They both love the Blue Buffalo food. They both benefit from the vitamins and antioxidants. Their coats are shinier and softer. They love the taste and it is good for them. It is the best food. No grains, real meat, high protein. And vitamins/antioxidants. Who could ask for more?
Blue Buffalo Pet Foods Company Profile
Company Name:

Blue Buffalo Pet Foods

Website:

http://bluebuffalo.com/