Consumer Complaints & Reviews

My business is non existent, now that Expedia took over VRBO.com and Homeaway. I had been contacted by other owners in the Carlsbad area, who had similar complaints, their beach homes, not getting inquires and not receiving rentals. Expedia purchased VRBO.com and Homeaway.com, to put private property owners out of business. This was done as a benefit to the big hotel owners and corporations, while the little guys get shut out and stuck with a revamped system, orchestrated and created by Expedia, to stop vacation home owners from being able to conduct business. They hire flunkies to field their many calls, but ultimately, they don't care. The buy out was for no other reason than to ruin vacation rental owners businesses, and to redirect booking business to the big hotels.

You spend literally hours searching for properties based on the price you're willing to spend. You see prices listed, then you have to click on each and every one to get the ACTUAL price, which is almost every time significantly higher than the price shown on the property initially in the search, sometimes nearly double once cleaning fees, damage waivers, additional travelers, service fees, etc. are added. And these are NEVER consistent!!!
It would be nice if they had a flat set of fees you know you need to add to each property, but that's not the case. Each property has a unique set of fees. And Vacation Rental by Owner? Not really. Vacation Rental by Turnkey or some other large management company that NEVER negotiates, not even if you're looking for something last minute. I know if I were a property owner, I'd much rather offer my rental at a lower price last minute than leave it vacant. Seems like a no brainer to me. Won't be wasting my time with this site anymore.

When I signed on with VRBO.com in 2008 I was the second homeowner in my community. Now there are 159. I helped build VRBO, and they helped me to build my rental business (To clarify, we were renting out our own place after a cross-country career move and two nightmare long-term rentals.). They were definitely our number one contact for potential renters. Then, HomeAway bought them, and things started to change. Then Expedia bought that, and buckle your seatbelts, it's all downhill from here.
The bottom line is greed. I was paying $899 a year for a gold listing. Of course, they got rid of those, and also started charging potential renters. They are trying to take complete control away from the homeowners. If you don't go along with them, they ding you for what they assume to be you not replying to your future potential customer, and/or not working through them with payments. Customer service reps have become rude and just spout the party line. I had one actually say to me: "Well, if the renter doesn't check or question the extra service fee, what do you care?"
If I were looking to rent, I would contact the owner directly. Half of the complaints on this page could probably have been prevented if that were still possible (It is, you just have to dig a little and not click on the wrong buttons.). No one will ever stay in my house if I have not met them, at least via email or telephone conversation. Thanks, VRBO, for taking a great program that worked and throwing a major wrench into it. You have forced the great group of homeowners who faithfully helped build your business to completely regroup and figure out ways to succeed in spite of you.

We have a one bedroom apartment on the side of our home and have been very successful renting the last 4 or 5 years. Last fall VRBO was sold to Expedia and they completely changed all their rules. They introduced a ridiculous and costly service fee, which along with all their other changes dried up most of our inquiries. We sifted up and agreed to one set of an agreement and paid a lot of money to be on this website. Our apartment has not been as full this year as others. We probably won't renew with them.

Since we decided to move to South Florida and I knew it would take a while to find a home to live in, I booked our temporary place through VRBO in Boca Raton. After driving for over four days and 1825 miles with my mother, daughter, granddaughter and dog, we arrived in Boca Raton at our rental property. Upon arrival we were met by a man who walked us around the property and told us that he was separated from his wife. He went on to say she was living in upstate New York and had spotty cell phone service. He said this was their home for over 20 years.
The property was in a state of disrepair. All of the furniture was old, worn and damaged. The carpets were filthy and full of cat hair. The leather coaches were scratched and ripped and every single piece of furniture was broken. The sofa and loveseat in the den was full of stains from being left outside in the weather. The pool was green and the paint on the walls chipped and written all over. Finally, the air conditioner was broken and would not cool. We immediately contacted both the husband and wife who owned the home. Lisa ** said she would not refund the money and did nothing to help alleviate the situation.
We had to rent two rooms in the Hyatt in Delray Beach for three nights. After that time, VRBO agreed to re-book us in a 2 bedroom South Beach property at the Flamingo. We met a husband and wife team at the garbage/back entrance of the high rise. They proceeded to unload our luggage and lead us to the 7th floor where they took my fragile elderly mother, granddaughter and daughter. They gave us cards and information for restaurants, groceries, etc. They gave us their passes with their pictures on it to get inside the building. They also gave us passes to get into another resort but made us promise we would not tell anyone. Once they left, we became suspicious of them and felt uncomfortable using their passes.
Finally, at 10:30 p.m. the third night, there was a heavy knock on the door of the apartment and someone tried to get in forcefully. When they heard us ask who it was, they ran down the hall. We called the police. Shortly thereafter, we decided to do a background and property check on Trulia. The property was in foreclosure and had been up for auction. My 75 year old mother was extremely upset and returned back to Covington, Louisiana after being moved. She just didn't trust VRBO any longer.
We immediately contacted VRBO and left at VRBOs direction. After numerous hours on the phone they re-booked us another property in Victoria Park in Ft. Lauderdale. We arrived at the home and it appeared to be sufficient for our needs. Immediately, we noticed the house had been vacant for quite some time. The stove was broken, the pool was full of bugs, the yard was full of mosquitoes from tons of standing water in furniture covers and my granddaughter was full of bites while walking into the house. So much so, we had to take her to the Urgent Care in Boca Raton for treatment. We noticed the warm water in two of the three bathrooms was not working. The house also had numerous bugs and needed landscaping.
We sent several emails and notified VRBO to assist us in the event it got worse. A maintenance team was sent over to fix the problems the second afternoon and they stayed for several hours into the early evening. I had to rearrange my schedule to wait for them to finish the work. Although they sprayed for bugs, they were not able to repair the stove nor the tubs in the two bathrooms.
Finally, A-1 Appliance was sent out to fix the stove and Wilson, the owner's plumber was sent to fix the faucets in the two bathrooms. The owner, Mike texted me requesting that I let the pool guy in and the plumber. I rearranged my schedule again to accommodate his request again. The plumber said he was concerned about the repair on both faucets because they were frozen and he would have to cut the pipe the next day. I waited most of the morning for him to arrive. Wilson came back the next day and completed the repair after several hours. The warm water worked and water pressure was normal in the second floor bathroom. Everything seemed to be working.
The next night at 4 a.m. in the morning we were awoken by a leaking ceiling and fire alarm that would not go off. All of the smoke alarms in the house were wired together and the fire department arrived at the house. All of the alarms were disconnected and removed. One of the firemen told me that there was an active leak in the house and that the wiring in the bedroom was hot and it had shocked him when he disconnected it. The leak continued in the house and moved from the second back bedroom into the hallway and master bathroom.
After speaking with the owner, he asked me to wait for the contractor, Reuben to come over so he could assess the situation. He also asked that the plumber return that had performed the job on the two bathrooms. I rearranged all of my plans to find a new home to live in and met with the contractor Reuben who felt that the damage was due to the repair performed by the plumber. The plumber came back to check out the damage and said it was due to the stormy weather that week and was caused by the rain. The leak continued. Everything in the house began to smell sour and rotten.
Reuben contacted us and requested that we let him in on Friday morning to begin repairs in the house. The plumber, Wilson also called requesting that we give him our garage door opener to get into the house so he could repair the bathroom faucet. Our entire family went on a snorkeling trip and left the garage door opener for Wilson to enter the house.
While we were gone, both men entered the house and proceeded to get into a fist fight over who was responsible for the damages. According to the contractor, Reuben, the police were called and Wilson, the plumber was warned not to return to the property. When we returned home after our snorkeling trip the leak continued and house smelled terrible. I sent text messages to the owner and he said that Reuben was going to come into the house the next morning at 7 a.m. to start the work. We decided to contact VRBO and find alternative accommodations. They booked us at the Waterstone Resort for two nights and Boca Beach Resort for three nights and then pretty much said tough luck!
My husband contacted the owner, Mike to get an update. Mike said the damage was much more extensive than they expected and that it would take several days before we could return. He wasn't even sure of a timeline because there was so much damage. VRBO then continued to put us on hold for hours. They had numerous different people calling us, but nobody would help us and give us back the money as a refund or at least a booking for the time we originally scheduled! Do yourself a favor and stay far away from these people!! This has turned out to be the absolute worst nightmare of my life! With one more night paid for I still do not know where we will go and do not have accommodations! We will be hiring an attorney and looking to put together a class action lawsuit.
How do I know I can trust these reviews about VRBO.com?
573,552 reviews on ConsumerAffairs are verified.
We require contact information to ensure our reviewers are real.
We use intelligent software that helps us maintain the integrity of reviews.
Our moderators read all reviews to verify quality and helpfulness.
For more information about reviews on ConsumerAffairs.com please visit our FAQ.

I just booked 6 nights in Florence on VRBO. I was quoted online the amount for the apartment plus cleaning fee - all billed by the owner. THEN there was the VRBO service charge of Euro 74.67 which is approx 7.25% of the owner's charges. At this point you are asked if you want to go ahead with the booking at these prices. With no choice to do otherwise I continued with the booking except that the minute I hit "Continue" there was a sudden increase in the total!! Yup, VRBO added 20% VAT to their service charge - AFTER I had already agreed to the lower total. I phoned them straight away and they basically said that's the way it is and I cannot be refunded the difference between what I was quoted by them and agreed to - and what I actually ended up being charged. IT IS A TOTAL RIPOFF! Being charged 90 euros / £76.30 / US$100 to just book off their site is OUTRAGEOUS.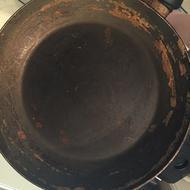 Came to Myrtle Beach for a dance competition at the Convention Center. We had a big group with us so we rented out 3 of the condos at South Beach Cottages. Drive to Convention Center = 10 minutes, 1 block from the beach, which was perfect. Each condo had 4 bedrooms and 3.5 baths, perfect for all our girls. The condos were spacious and no one felt crowded. The complex also had a pool. Small, but clean. Our condo not so much (clean that is). The floors were sandy, coffee maker dirty, 1 of 2 frying pans in the cabinet still had food on it. Which made it tough on cooking, since we only had 1 to work with.
One of the reasons we chose a condo was because of the kitchen. We didn't want to go out to eat every night since we had to be there for a whole week. In our specific condo the washer and dryer set up in the closet was odd. It had sliding doors so when you would load the dryer from the washer, you had to slide the door in front of the washing machine to open the dryer door. It was a pain. Our condo wasn't really furnished great. Some old wobbly furniture. The others had great decor and furniture. All in all, the kids had a fantastic time. It was just those little things that were kinda... eh.

This is the third year we have rented this lovely home nestled in the beautiful mountains of Highlands, North Carolina. The house is one of eight on a very quiet and secluded street, only five minutes from town. The sun room becomes a screened porch when the glass windows open up, which we did every day. The deck which is great for grilling overlooks a tiny creek and rhododendron covered woods. No other houses are visible. Two couples can stay here comfortably. It has all amenities. Bird watching is great and the owner is wonderful. Definitely returning next year.

I rented a house for the month of July at 601 Forest in Sandpoint. KWI property management in Post Falls, ID was the contact. (Post Falls is about 50 miles from Sandpoint.) The worse thing among many was that a pipe between the second floor bathroom had a leak. The result was toilet water including fecal matter leaking into the dining room. And that's not all... I had to call them to get information to pay them. I had to call them to get information to enter the property. The lock box code they gave me was wrong. This delayed entry. When we entered three smoke alarms were ringing. This indicates preventive maintenance is not part of their property management. The modem would not sync without a security code. KWI did not know the code. I synced by pushing a button of the modem with my computer nearby.
The mattresses in bedrooms had large rubber foam on top making the bed a roller coaster. Both recliners in the living room were broken. The twin beds in the downstairs bedroom had fleece sheets indicating they had not been changed since winter. There were no regular twin sheets available. The spare queen sheets were all stuffed unfolded in a closet. The towels were haphazardly folded on top a bathroom cabinet. One twin mattress pad had a fresh urine stain. The shower curtain upstairs was installed above the tile leaving only about an inch inside the tub. The shower curtain downstairs was moldy.
The bathtub downstairs was narrow and steep without any sticky pads on the floor to stop slipping. The stairs going to the second floor were only 4 inches wide and very steep. The coffee pot did not wok. The washing machine quit working after one load. The kitchen sink had been painted. The paint was flaking off and plugging the drain. The garage was dirty and musty. The washer/dryer had been moved to an outside wall (dumb in a cold climate). The electric connections for the old location were sticking six inches into the laundry room. There were assorted cob webs in the house.
The management company ordered a new coffee pot, a new shower curtain, two new chairs, sticky pad for the bottom of the tub. They expected us to install the items. When the maintenance man came to put batteries in the smoke alarm, we had to come back to the house to let him in. Apparently he does not have a key. When the plumber was due he called us to get the lock box code. It had not been given to him. The plumber came on Monday even though the emergency leak was reported on Friday. No one returned my calls on Friday or over the weekend. Apparently KWI did not think it was an emergency. KWI did not call with a plumber update as promised. When we called them they said the plumber reported there was not a problem. We had the plumber return, see the problem and report the problem's fix would involve tearing out dry wall to get to the leak.
We left the next day. We did get a pro-rota refund. No compensation for our grief nor staying in the place not worth was being charged was offered. On a positive note the house looks good inside and out. It just doesn't work well... The lack of maintenance and cleaning is just one sign of the property mismanagement. I feel sorry for the owner. Avoid anything managed by KWI.

Rented business/property on VRBO owned/managed by **; 75 Wyandemere Dr., Woodcliff Lake, NJ 07677-7665. "Maranatha Cottage", S. Thomaston, ME. One of several he owns. Forced to leave within 18 hours!! Property was filthy, unsanitary, and unsafe. Arrived to find doors locked and NO key/info. Called owner, "No Service Available". Got unknown keys from neighbor and fortunately one worked. Deck unswept/debris, gas grille corroded away, not usable. Kitchen floor dirty, bathroom floor even worse. Garbage in sink. Opened window in bath, window sill had piles of dead black flies. Was one of only 2-3 screens that was not bent/broken/ripped beyond repair. Refrigerator dirty.
Electrical outlet next to sink covered over with duct tape (apparently the fix all tool). Another floor outlet in living room area attached to wall with yup, more duct tape. NO mounted smoke/fire detectors on either floor. Second bedroom had wall light fixture hanging from wall by its electrical wire. Along with cobwebs aplenty. Extra blankets/pillows etc. piled 4 feet high on bed. Mattress covers dirty. Two fans provided, one was so black/dirty wife wouldn't turn it on.
When owner contacted, he took the position this was merely a minor cleanliness issue and stated this was all OUR fault for not contacting him. Upon returning home (over 700 miles) I contacted VRBO and filed a formal complaint as well as sending same to owner by certified mail (no email address given). Owner sent HALF ($1100 total) refund without explanation. After several more days received "standard form" email from VRBO (don't think anybody read my complaint) absolving VRBO of any and all liability (interest?) in the matter. Told me the obvious; contact owner!! VRBO 100% useless and waste of time IMHO.

This is the first time I've used VRBO and it has been a NIGHTMARE. I booked a place for a trip to Colorado and it said the total price was $350. When I got my emailed receipt, there were 4 other charges for cleaning fees/service fees, etc. and the total price is now $600. What? I went back to the original listing to make sure I didn't overlook anything, and there was literally nothing that said I'd be charged for extra fees, especially that much. I've tried calling the number on my receipt to "get a hold of the property owner," which is SenStay, and it goes straight to voicemail every single time. I cannot get a hold of anyone. It has been the most frustrating and confusing process in my life. Here's a tip for anyone else who gets screwed. The charges haven't gone through on my debit card yet, so I just called my bank to make sure they block the payment from coming through.

Been with VRBO for 7 years. Each year they have become increasingly greedy and deceitful. You can read what's already been posted. The most recent scam they are pulling: as an owner I cannot log onto my account without accepting "online booking". There is no "x" nor "no thanks" button to shut off the pop up. You cannot not log in without choosing "set up online payments". I called VRBO. They said the work around is to click on "set up online payments"...which took me to a pop up that only offered a button for a one-step "set up online payments". I am currently locked out of my account as a paying owner of 7 years.

Home Away website is not secure! I just lost 1300.00 and my family vacation booking through homeaway.com. Contacted owner 9 months ago through website but email was intercepted by crook! He offered me great discount to pay in full upfront! HomeAway takes no responsibility at all! Please help! Any class action suit out there? Looks like this scam has been going on for a long time!

We were at the property 5036 Vista Cay 5036 Shoreway Loop 306 Orlando FL 32819 Feb 2, 2016 Mar 16, 2016. Needless to say, we were very happy with our stay in most or all respects. We have been there before and are planning for the same unit next September. This says a lot about our feelings toward vacationing at this area. The condo is very nice with all what we need. The location as well with a lake view and very central in terms of shopping, entertainments etc. We would recommend this to our friends at any time!! To the owners, you can be proud of your property!!

Homeaway and VRBO, you will never get another dime from me or my customers. You did us wrong. You grew too big too fast and did not think about us peons. Shame on you. It looks like everyone feels the same way. I was with VRBO since 2008. I was listed 424 out of 459 listings in April. The reason why, they said I didn't respond to inquiries in a reasonable time. Guess what, I didn't have any inquiries because they found a place to rent before they got to my listing. Lost a lot of money.
Oh wait it doesn't stop there. I paid them 1300.00 for one listing in Feb. 29th 2016. 3 months later after that I wanted to cancel. Ask what amount of money I would get back after 3 months and they said I was not to receive any money back. I was to sign up again in July for the next year at 400.00? WHAT! They charge my customers 3% for renting from me. That is just wrong. If I have to invest in my own site, so be it. I will spend whatever it cost to get my condos online. I would go to a lawyer but don't have the time to deal with you people. Sorry to say, you have lost a lot of people who were with you. I don't wish you any bad luck but will be will be. Thanks for nothing.

I have listed our vacation rental with four different companies and find that the Homeaway and VRBO provides the worst customer experience for people wanting to book as well as a very bad customer service for people wanting to list. Listings dropped: I have tried for months to work with this company to attempt to solve the problem of our listing being arbitrarily dropped from search results. When prospective clients go back to the website and look for our property, it simply is not anywhere near the place that they found it in their prior search. The last email from the company informed me that they have solved the issue. They had not. Search results also do not provide an accurate view of the market.

Our family rented a vacation rental in Kauai, HI. The address is 5001 Hanalei Plantation Rd was a nightmare vacation rental. We stayed there for 10 days and none of the photos that were on the VBRO website were true. We tried to go through VBRO & get our money back or to have them help us locate to another vacation rental. VBRO was no help and their guarantee was worth nothing. The owner stated that there was air conditioning in all the bedrooms and there was a/c only in 3 bedrooms not all 5. The window a/c's were rusty and the filters were moldy. They kept stating "change filters." The kitchen refrigerator stated "change water filter." Everything was run down & disrepair. The couch was just a frame w/ a cover thrown over it. The dining room table was a picnic table. The beds & linens had stains.
The gas BBQ was piled in a heap. The swing was hidden in the tree w/ mold & algae. The tree house was dilapidated w/ weeds & grass grown up around it. The hot water heater was plugged in through a window into a regular house outlet so there was no security in the house at all. There was no view to the ocean. There was a broken window. There was a window boarded up. There was no window in the master bedroom. In the photos it showed Adirondack chairs around a fire pit - there was no fire pit - just a pile of wood stacked up. The Adirondack chairs were just small plastic chairs. The floors were painted plywood & in the bathroom when we stepped out of the shower the paint came up on the bottom of our feet.
There were bugs & cockroaches everywhere. In fact, my grandson got bitten by a spider & his arm was swollen and had a fever in his arm. We had centipedes. There were curtains hanging over the dirty filthy plywood shelves in the kitchen. We had to park in a yard which was a swamp. I could say more but you wouldn't believe me. We tried to write a review on VBRO and the owner took the property off the site but we think that she does not want a bad review.

After I had booked a rental, I saw the next day that my credit card was charged over $51. I called the property management as I had, initially, thought it was them. Then I was informed about this fee was through VRBO. How can they charge a fee without informing us!! Very shady. I will never use VRBO again.

I will admit that yes I've had 2 or 3 great experiences on VRBO and met great property owners, but this is due to detailed research prior to booking. However on the flipside I've had one apartment double booked and was notified by the owner 1 week before. They eventually found us another apartment but not suitable for a vacation rental. Got no compensation from VRBO.
FRAUDULENT LISTINGS!! - I've seen two such listings (in the same country and about a year apart). The latest was an apartment that is actually currently for sale (know this because I recently viewed it on the realtor's website). They've used the exact same photos and made up a convincing little story on the listing. It actually had one review which was similarly convincing. However the photo used was from a real estate agent in the same country. This person I've met during property viewings and know for a fact they live in the country, however the listing portrayed them as visiting for the first time.
I've tried to contact VRBO re this listing and the other, but there's no direct link to report these type of listings and then most they do is say fraudulent listings are covered by your booking. So in the matter of interest, you show up to your vacation rental with your family and having paid a good few thousand dollars. Get out of the taxi and go to where you're "supposed" to be staying and the unit doesn't exist, is really not for rent or a property for sale. How does this VRBO guarantee help you at the last minute?? Great if you can get a property with over 10+ reviews but if not don't risk it!!

Earlier this year VRBO went from a rental property search providing results based upon your search criteria and the "level" (Gold/Silver/Bronze) of membership the property owner signed up for their property to a search engine that provides listings based upon you paying your rental fee through VRBO/HomeAway as the primary criteria of satisfying your search. This was done purely to line the pockets of this company charging excessive fees to both the renters and the property owners. The problem they are now confronted with is that all listing that have switched over to booking through VRBO/HomeAway (passing on the excessive fees to the renter) have the "Book Now" button which leads potential renters to believe they are booking the property when really it is only sending a request to the owner to determine if they want to rent the property for the period you are requesting.
I have heard many people complain about this process thinking they are completing their vacation plans only to find out that the property is not available. Once a great property search engine now a commercialized search engine giving you results based upon the opportunity for VRBO/HomeAway making more money. Good luck folks.

I have Camp Custer Log Cabins in Custer SD. I was with VRBO for many years and have recently dropped them due to their new greediness and regulations. Problem is that they are still using me to lead people to their listed vacation rentals! Is this legal? They save your info after you quit them. So, if someone types in Camp Custer Log Cabins the first thing that comes up is my website. But the next 2 directly under that are my 2 cabins Sky View and Pine Crest and if you click on either of those 2 it takes you directly to VRBO vacation rentals Custer SD, and you will not see either of my cabins there.
Is this false advertising? I think so! Also it should be against the law to use our vacation rentals that they do not have permission to use for their advertising! They really need to be shut down! Any lawyers out there? How do they get away with such FRAUD??? Has anyone else checked this out after thinking you were rid of them? Any help is appreciated.

I just received this email from VRBO after I called to ask about the money that should be in my account. Vacationers have been in my home for 9 days now and no cash in my account. "Your request for an update on the status of the payment(s) disabled for disbursement has been submitted to our Account Management team. Please allow two to three business days for your inquiry to be reviewed. You can respond to this ticket with any questions or additional information."

Horrible. Your website is misleading, not accurate or timely in providing information needed to secure a reservation without going through many disappointing steps. For example; I input my search criteria including dates of stay. The following list of properties includes those already rented for those date. The other absurd and misleading feature are the properties that show availability for the requested date yet when you click to reserve the calendar shows no opening... and not an opening for the next day, the places I reviewed the calendar was reserved for the property for three months with no openings. You ask for criteria, you apply the criteria you chose and ignore the consumer's request. Your website provide inaccurate, false and misleading information. I would have expected greater quality of professionalism and integrity in the marketplace

Have tried four times to rent a vacation rental thru this company in Orlando Florida unsuccessfully for 5 nights in November to take our grand kids to WDW. Have submitted all info even credit card numbers only to be told they can't confirm rental or property is unavailable, even though website says it is available on all the properties. Have even called Homeaway directly to no avail. This is no way to treat consumer when trying to book a property that is "supposedly" available. Somebody needs to look into this immediately!

I had changed my bank account. HomeAway apparently didn't register it and 4 month later sent money to the wrong account (which didn't exist anymore). I made them aware of the mistake, then they told me I needed to fill the formula again even though I have email proof that it was already done and a sales guy promised me in writing that all was ok. I filled it out again, then said it was file now but for the bounced money transfer, I owed them 1250 Euros. They would not release any funds until I pay. At the end they deducted them from my rental income and sent me the difference. I am deleting my account and will never deal with them again.

I have booked with VRBO several times and just today was charged a 118.00 service fee. I called them and was told this fee was to protect me from internet fraud. I was forced to pay it. I don't understand why I gave my CC number to another agency but somehow VRBO was able to make this fraud.

If I could give this review all 0 stars I would. Rented through VRBO. We were looking to get away on a mini-vacation retreat and wanted to go to a secluded remote area to get away the stresses of everyday life. This property owner of the unit ended up "scamming" us out of $2,000.00. Owner was NOT forthcoming with information about his property. Nowhere on the property listing on the VRBO website does it state that there are surveillance cameras INSIDE and outside the property! A mini vacation in a secluded area to get away was set, at least that's what we thought until we found out "BIG BROTHER" would be monitoring our every move!
Once property owner received the payment in FULL ($2,000.00) information in regards to the cameras INSIDE and outside the property was disclosed. Property owner does not see an issue with the cameras, that he stated he uses to monitor the guests. What he does with the footage, who knows? Uploads it online? Uses it for sexual gratification?!?!... Who knows. After discussing concerns with property owner, the owner agreed to issue a "partial" refund. However, the property owner then recanted and is refusing to issue a refund. Terrible customer service. Property owner is difficult to engage with and is not trustworthy. Potential renters be warned!
Then, we escalated the issue to VRBO for assistance. However, VRBO does not see the issue with the surveillance cameras and how it is an invasion of privacy. If the camera information was disclosed on the listing or prior to payment we would have never entered into an agreement to rent. VRBO stated that they would be unable to assist us further in resolving this concern. We purchased "trip protection insurance" through the VRBO website for $80.00. After contacting the insurance we were told that the "reason" we canceled is not covered under the trip protection insurance. The insurance stated that they are unable to assist us further in resolving this issue. After everything we paid $2,080.00 for a trip that never happened and no kind of support from VRBO, the trip protection insurance, or from the property owner. There is currently no kind of resolution being offered and we are still out $2,080.00. Very dissatisfied. We paid for a service we never received.

We have had an account with VRBO for the past several years for a property that we own in Florida. They charge property owners a pretty hefty fee to use their site to advertise vacation rental property, take bookings and accept money. In addition, they charge a pretty high rate credit card fees to the owner for customer's paying with credit card (even higher if outside the US).
Just today, I noticed that they included a $300+ "service fee" to the traveler. WTF? We, the owners, are already paying for use of their system and services and now they are going to charge the traveler too? In my opinion, they have now crossed the line and are double dipping. Airbnb charges a service fee for their customers but does NOT charge the owners to list their property. I hope this turns into a class action suit. In the interim: VRBO, we are breaking up with you.

OK, I understand all the business model changes with VRBO and don't agree with them. We will not be renewing any of our listings with VRBO (we have been a customer since 2008). But now when we log in to edit our calendars or listings, we get this "sign up for VRBO online payments" window, and we cannot get around it to get to our listings!! Thankfully we have figured out a very burdensome workaround but won't mention it because it may get blocked by the VRBO terrorists. The decision has been made to cease doing business with VRBO and letting our listings expire, but what I think is ridiculous is we have to "work the system" to even update our listings or calendars due to this ridiculous pop up window.
We have absolutely no intention of signing up for their fee scraping gig, but we are also being blocked from updating our listings (which we have paid for, by the way). And now an edit we couldn't make has caused us to lose a booking. Perhaps I should sue Expedia for the lost income?? I'm sorry but preventing me from getting to my purchased subscriptions can't be legal?? Are we all in the same universe here? I think not.
I called VRBO and requested this "pop up window" be removed so we can get to our listings. I was told by the VRBO Rep that I needed to sign up for payments and then VRBO would cancel the setup and thus stop the pop up window that we currently can't escape??? Right... highly unlikely I am signing up for VRBO's payment product and believe I can get out of it???
Expedia/VRBO/Homeaway is so unethical. They changed the rules without notifying any subscribers of those changes, but I am to believe they will let me out of their payment and fee scraping gig? Highly doubt it. I am so over this company. Is there anyone out there that can guide me on more effective actions than just complaining to Consumer Affairs? What's going on with this company is wrong. I want no part of it, which is tragic since they have done a reasonably good job until Expedia got involved. Expedia needs to stay in the hotel game - they have no clue what they're doing in the private home rental biz.
If anyone out there can point me in the direction to file more than just a complaint, I would greatly appreciate it. I would also love to jump in on any class action lawsuit against them. What is happening here is ridiculous. I am forced to succumb to their tactics or I can't reach subscriptions I've paid for? There is something very wrong here... I just want out... and I hope Expedia takes a bath on this new business model.

I booked a vacation through their website and they charged my credit card without my permission or knowledge. Do Not Use this website.