Consumer Reviews and Complaints

I booked accommodation with HomeAway for 59 nights at C.B.L. Apartments, Le Chamonix Blanc Av., De Courmayeur Chamonix, Haute Savoie. I paid in full for my stay thinking, now l can book flights to Paris & other accommodation. I received a message 16 days after payment was deducted from my account that my dates would have to be changed as the owner had decided he wanted the apartment for 2 of the weeks l had paid for! When l replied that l was not interested in changing my dates, l was informed that the owner was canceling my booking. This now left me with flights l had paid for, accommodation in Paris paid for with no chance of a refund.
I have made other arrangements but at a much higher cost. DO NOT BOOK WITH HOMEAWAY. When l complained to them, they replied "We will look into the matter" CRAP!!! CRAP!!!! CRAP!!!! HOMEAWAY did nothing. Never ever use this booking service, not only are are they incompetent, they just don't give a damn.
We pay these people expensive fees for a service that does not deliver.

Sadly, St. John was devastated by Hurricane Irma. My heart goes out to the residents of this beautiful island. After receiving an email from Island Abodes stating their property was uninhabitable and they would not be able to process refund requests at this time, I contacted VRBO requesting their assistance. The agent said they will NOT be able to assist me at all. In the event Island Abodes is unable/unwilling to refund our deposit, VRBO will NOT intercede with the owner of the property. Her only advice was to give the owner time to process refunds and contact my credit card company as a last resort. What exactly is VRBO's purpose in this vacation transaction? How does VRBO benefit me? Why didn't I book a hotel? What was I thinking? Out trip insurance through CSA travel protection will not cover this natural disaster. Their agent said they might possibly transfer the insurance payment to another trip IF Island Abodes refunded our down payment.

I thought it was strange when my tenant paid VRBO with an American Express credit card and then I received an e-mail that it would take a full month for me to see any money, with PayPal I always got my money within a week. But I marked the calendar and waited. The money didn't come that Friday and then we had a three day weekend. I got an e-mail on Tuesday that the money was at my bank but it wasn't. I called the payment center with VRBO but every day, I was told to wait until tomorrow. Friday came and I got an e-mail saying my bank sent the money back to them. Instead of telling me what information was wrong, correcting it in a minute and giving me my money the same day, they told me to fill out a bank change form and wait another week. I talked to my bank and they swear this money was never deposited, and they never sent it back. When I asked the payment center for proof the money was sent back, they refused to give me any.
It has now been six weeks since the payment was made and I have yet to see a penny. I spoke to an attorney and she said the only recourse I have is to sue them. I would strongly suggest you not rent your house through VRBO/HomeAway. I paid them $400 to put my house on their site, then they took four months' rent. I now have a tenant in my house but only the company is profiting for my rental and not me. My next correspondence will be the Better Business Bureau.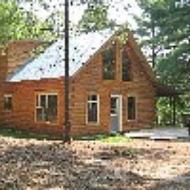 USERS of VRBO now HOMEAWAY BEWARE. They are representing some terrible property owners that are not only thieves, but horrible business people who steal your money and will not refund when there's an emergency. ESPECIALLY when you need to boogie out of an area for a coming storm towards the east coast. I used to put VRBO right up there with Amazon, but no more! They won't back you at all when you need help, nor will they hold their lying property owners responsible when there is a dispute. I will NEVER use them again after 7 years of faithful patronage. Again, USERS BEWARE. You're dealing with them at your own risk. The photo of this guy's property is one to avoid at all costs. He's a price gouger, and told me he'd refund my money twice, but then changed his mind. Avoid him at all costs. Property #141437 in Murphy NC.

This is my third complaint online about VRBO/Holiday Homes. Unlike Airbnb and TripAdvisor, VRBO has the most incompetent accounting staff imaginable. For over one year I have had issues receiving my payments from them. I have had guests arrive and leave and still no payment received from VRBO/Holiday Homes and every time I contact them (which is number of attempts for each booking) I am reassured it will never happen again. And yet it does. I get very few bookings the through VRBO, they lag far behind all the others in attracting bookings for us, so going forward I will refer every inquiry to the other rental sites and not renew. I have had the poorest customer service from them that anyone can have, and the incompetence when it comes to simple math and professionalism is just not just astounding but also illegal. They are in breach of their contract every time they withhold funds from us but this seems to not be a concern for them.
How do I know I can trust these reviews about VRBO.com?
884,672 reviews on ConsumerAffairs are verified.
We require contact information to ensure our reviewers are real.
We use intelligent software that helps us maintain the integrity of reviews.
Our moderators read all reviews to verify quality and helpfulness.
For more information about reviews on ConsumerAffairs.com please visit our FAQ.

I've used VRBO in the past and never experienced any issues with the rentals until this past summer. My husband & I decided to rent a beach cottage in Destin, Florida. The pictures of the rental seemed nice & had great reviews. The homeowner met us at the rental to give us the keys & of course to receive our final payment. After driving 11+ hours we were both exhausted; the homeowner showed us around the home. We both realized that the house isn't being maintained very well. It states that the house has been recently painted; well they need to find a new painter. Dirt on the walls in the living room. The closet in the bedroom wouldn't close once it was opened; a dresser was inside which takes up most of the space; so not enough room to hang clothes in. Went to plug in my phone charger in the bedroom & noticed that something must have been spilled & ran down the wall to the baseboard.
It appeared that all of the baseboards haven't been cleaned in a very long time. The cabinets & floors in the kitchen were disgusting; food on the flooring; cabinets had stains & dirt all over them. Then there is the kitchen sink that we believe was just put in because my husband saw an old one in the garbage can. Anyway whoever put it in did a lousy job; they used window caulking; not very presentable. Dinner table is being used as the turntable for the microwave; which was also very disgusting; the door seemed to be covered with grease. Killed a few ants on the kitchen counter. And the kitchen counter between it & the stove wasn't even finished; what appeared to be food or dirt was noticeable between the two of them. Someone left a drink in the refrigerator; which the light wasn't working. The kitchen was so nasty that we wouldn't even think of fixing food in.
Then there is the bathroom; there is a register in the ceiling that appears to have mildew on it; then the drain in the shower wouldn't stay in place. Long hair in the sink around one of the knobs; my husband shaves his hair & I have short hair so it didn't belong to either of us. Then the pool; we couldn't use it the time that we were there because of debris on the bottom; home owner told us he would come either Tuesday or Wednesday to vacuum it but didn't come by until Thursday while we were not there and didn't appear to be vacuumed at all. But by then we were already out of that nasty place & checked into a local hotel.
Once home I got on VRBO website to give my review and found out I had to wait for the homeowner to email me asking for one or I would receive an email after we checked out; but never received anything.
So I texted the homeowner with our issues & never replied back. Contacted VRBO to make a complaint only to be told that they'll forward my complaint to the homeowner & for me to keep reaching out to the homeowner myself. And then there is the wires hanging from the bedroom ceiling; which were thinking a smoke alarm use to be there. Needless to say it put a damper on the entire vacation.

No response to property owner complaints. Did not yet post my review of the property my family rented. I sent a complaint about a property. The stay on the island was fun, but would have been vastly improved had the issues in the property detailed below been addressed prior to my visit. I stayed there from Saturday night until Wednesday morning.
The house and yard provide plenty of room for our extended family. The kitchen was well equipped. However, we found a mouse getting into a bag of bread. One mouse was caught with a trap, but there are surely more in the house as there were lots of mouse droppings behind the microwave. This was a very disturbing situation forcing us to throw away food and eat out instead. This problem you can certainly remedy. It most likely existed prior to our visit and will occur again. Warning about rodents is not a solution, as it will deter people who would want to rent. You should spend some money to inspect the property for access areas for rodents and close them up. My family wants me to post this online along with the photo of the mouse.
The dishwasher on the main floor kitchen is not fastened to the counter or wall and is very difficult to close. The device should be securely fastened to something. It is not installed properly and is a hazard. The ceiling fixture in the kitchen above the cooking area is filled with bugs and needs to be cleaned. The oven was filthy in the main floor kitchen and also needs to be cleaned.
Prior to our stay, I contacted you to ensure that the grill functioned and made our meal planning accordingly. I would have made other arrangements if the grill were not in working order. The old grill was dangerously dilapidated and not serviceable. The first night we could not use it, as it never got hot to the touch. The new grill was a pleasant surprise and clearly a necessity. However, I was not able to use the new grill, as I had to leave. My family stayed through to Saturday. It is possible that they used the grill after I left.
The upstairs master suite at the top of the deck had no blinds by the bed. One of the windows had some and the other did not. I was up early as a result and uncomfortable with the lack of privacy as people could look in through the window from the street. Nevertheless, my wife and I stayed in the room as it had an easily accessible bathroom. The showerhead in that bathroom needs to be cleaned and descaled. The shower curtain also needs to be cleaned. The sink cabinet is not fastened to the wall, which is dangerous. The wall plate is missing around the electrical wall socket above the sink, which is not ground fault protected at the outlet. Maybe it is in the fuse box, but I doubt it. That could be dangerous and should be fixed as soon as possible. I will post this picture.
The towel rack in this bathroom was in the cabinet and the fasteners into the wall were not capable of holding it in place. A place this size should have MULTIPLE towel racks in MULTIPLE locations. Also, there was not an adequate supply of towels for guests. One of the beds in the basement was a very uncomfortable queen mattress and the guest questioned whether it was a box spring and not a mattress. The billiard table was nice on a sunny day with the windows providing the only light. The room could be used at night with the addition of an overhead light.
The controllers for the televisions on the main floor and the DirecTV did not work. There were no directions for using the controllers posted anywhere so it was impossible to know how to access the functions or what needed to be done. There were three controllers in the main area and they did not work or needed batteries.
The screen door from the kitchen to the patio is a nuisance to open as it doesn't glide and the bottom of the screen is no longer in the frame. IT SHOULD OPEN AND CLOSE EASILY. It is a potential entrance for rodents. I did not take a picture of this. The outdoor furniture was decrepit with rips in the seats. One of the chairs had rusted so badly that one of our guests sat in it and it collapsed. She fell onto the floor, but luckily she was not injured. You said you would replace the furniture ASAP. It does not look like that has happened.
It would also be great to have a picnic table and benches for outdoor dining. Some stackable plastic chairs would also be helpful. Logs around the fire pit for seating would be a nice addition. The house can accommodate quite a few people if you also use the sofas for eating inside, but it is impossible to dine outside. It was great to find bicycles in garage, but the tires were flat (not sure if listed as available with rental).
If you plan to charge a $250 cleaning fee, you need to ensure the house is clean when guests arrive. We found the trash bins in the garage full of garbage, an ashtray full of cigarette butts on the deck and one plastic deck chair tucked among the bushes on the side of the house. A house this size should have two large trash bins at minimum and all trash removed. The owner has yet to return the $500 deposit. It has been over 2 weeks. The question is do they do anything to manage anything? I deserve to get back my deposit. $500 is not a small amount of money. I respectfully request that you do something about this rental - NOW.

VRBO has set up a 2 Factor Verification system that required you to register your devices for using to log into your VRBO account. I was told that this would only be required to do only once. I registered my iPhone, computer and iPad. This is going on three years and I'm still required to have a verification code sent to me to log in. I was thinking of leaving VRBO once my listing expired last month, as they also implemented a new online booking feature that charges guests an additional service fee, along with charging me for the year.
I was encouraged to try the online booking as everything would be like before except I would have the monies transferred directly into my account with no additional transaction fees. Once I got my first and only booking, I was charged a transaction fee. When I called to dispute this, I was told I was misinformed. I requested my renewal fee refunded, I was told that I was in breach of their terms and conditions as I advertised that I'm on Facebook and on Craigslist. They have now removed my listing and won't refund my renewal subscription. Is there a class action suit that is started as I'm at a loss of what to do.

I have been a customer of theirs since 2007. At that point in time, the product they were offering was satisfactory to very good. I was able to screen and converse with my guests, collect the rents, and felt that the advertising and promotion they offered was satisfactory for the cost. When rates went up, I was unhappy, but paid them as I knew the cost of doing business had probably gone up. Well, I renewed with them in April 2017 for an additional year, but did it unhappily. I found out that Expedia had bought them out, and not only had the rates to the owner doubled, but they list properties in my area that are NOT in my area, so that they can bury the ones who are not allowing them to collect their money, book their calendar, charge the guest, charge the owner more with each booking, charge credit card fees, damage insurance, and most importantly, not allow us to talk or communicate with the guest.
The only reason I renewed was that I could not find another site at the last minute to switch to, and they were holding my clients hostage. They were also telling my guests that they needed to be protected from the owners who, although screened, could not guarantee that there would be no fraud or theft of their money. After I signed up, VRBO, without notification, then scrapped the professional video of my home that I spent $500 for as it was branded with my name and phone number. And, they now require an email address on the booking, even though they already have one from their own guests. I cannot put one of my own bookings on the calendar without it, and need to do this in order to keep my calendar accurate and all in one place. So, then my personal clients start getting all of the extra charge advertising, which I consider spam. I am livid and will not be renewing next year.
I have been a vacation rental owner on Kauai for over 40 years and have had a great track record. What VRBO/Expedia is doing is creating a "scare package" to lure customers away from owner representation. They told me last year that they have less than a 1% loss factor, so the fraud is a lie. My take is that another good business has gone sideways after being taken over by a corrupt greedy corporation who will milk the situation dry and then abandon it. I am looking for a new venue, and will take my clients and fellow vacation owners who I have known for all of those 40 years with me. I checked out Airbnb... They are no better. I am looking at one company that is a startup in the face of the VRBO change, and would be happy to advise any other vacation rental owners once and if I find they are the solution.

My family and I rented a large home 6 months in advance, paying the agreed upon 50% deposit. My brother's family cancelled on us and we cancelled the reservation, 4 months in advance. The cancellation policy clearly stated on the VRBO site "see owner's rental agreement for cancellation policy." It states with cancellations made >30 days prior to the arrival date will incur a penalty equal to 10% of the deposit. This would be 362.60. Our penalty was 777.00, per the balance that was refunded to me. I contacted VRBO twice, via email, and both times got a 'beat around the bush, convoluted response.'
FRUSTRATED. They suggested I contact the owner for a full refund, and IF he agreed, they'd return their part too. I forwarded all the emails to him, who replied he'd also been dinged with fees and was keeping his 10%, and wasn't returning anything. This means that VRBO received 415.00 for my cancellation. HUH? How is this right?! No response from VRBO.

I booked two nights on VRBO to have a peaceful getaway in an accommodation at Seagrove Beach called Zen Retreat with owner James ** a few days before my vacation, it became clear my mother was extremely ill. And I thought she might not survive. She died prematurely and unexpectedly and I was in full communication with James **. I canceled my trip hoping someone would be able to rent the accommodation. James refused to give me a refund or credit or switch dates despite the fact that my mother died about 24 hours after I canceled. Sometime on that day he closed the opportunity for someone to reserve one of the nights and increased the price for the nightly for the following day more than 200%.

We own three condos in Las Vegas at the Signature MGM. VRBO and HomeAway were great for our vacation rental business until this year. They changed their format and even when I type in the search engine "Signature MGM" I get tons of other properties that are NOT The Signature MGM. Our business has dropped significantly. August and September are usually our biggest booking months for the next year. We have not booked a property for over two weeks. This is ridiculous. Where is the ROI for the fees we are paying?

What once was good is now as bad as it can get... In short, before Expedia bought them, vrbo.com was a great site, and worth the money 500 a year. We paid to list and now they have so frustrated the process of vetting guests and getting to know them and getting paid, by anyone but them or even paying them and us, to a point where with filtered phone numbers that I am getting out of the business as it's not worth the extra effort that used to bring in extra income. Airbnb is by far the better site if you have to go through all this, uncertainty and frustration and risk and neither is any good anymore for the absent owner.
They have a right to get paid but now they have lost sight of what customer service is... They are basically in bed with vacationrentalpayment.com to make it look fraudulent... but it's designed to get their fee. Their customer service satisfaction guarantee is fundamentally worthless. If you are thinking of getting into the business, be prepared to be frustrated. This is not the same company it used to be and I have about seven rentals and been doing it for 8 years. After the city state and licensing bureaus run you through the mill, and tax and require paperwork like crazy, it's another instance of all the hands biting the hands that feed them.

We rented two vacation homes through VRBO the last 2 years. Both times the homes were not as represented by the owners in the advertising. The furniture was very uncomfortable, the homes were dirty and messy, one living room sofa was damaged, stained and even had a hole in it. (The sofa in the photos on VRBO website makes it look new.) One of these owners did not have anyone really check her property before the new traveler gets there. In our case, the owner actually asked us what the property looked like when we called her complaining the TV did not work! Both times we stayed in the vacation rental because we felt we had no choice.
VRBO does not check the reality of what is being offered on their site. They appear oblivious that the owners may not know how to present or even describe their own property. I am a property manager so I know what renters look for in residential property. They do NOT want dusty personal items with lots of knick knacks or personal "family" pictures all over. They also want very clean and organized kitchens. We realize that VRBO is not aware of what they are doing and they are not professional in dealing with their own clients. We have decided to move on to use professional hotels where they know what they are doing or we will only rent from owners through a website that is professional and they actually CHECK the property personally. What a learning experience for our family! We will not suffer again due to VRBO sloppiness.

We stayed at a VRBO/HomeAway rental that was poorly maintained and unclean. I wrote a detailed complaint to VRBO and included photos of some of the issues. Essentially the bottom line is that I can file a complaint, which will be forwarded to the property owner, but then it is up to the property owner as to whether or not they will make any changes. VRBO/HomeAway, when I contacted them following my written complaint said there is no recourse unless the property was misrepresented. I said, "This property was listed as a 'cozy cottage' but I wouldn't describe it as that. The VRBO representative said would not constitute misrepresentation; she meant if the property was listed as a four bedroom but only had three bedrooms. I commented that we were told there would be a grill out for our use but there wasn't. That still was not enough of a disparity between listing and actuality.
I mentioned that one of the four mattresses and box spring were still covered in the hard plastic they come in, but apparently if there is a bed that meets the standard. Not to mention that one of the other beds was like a taco where it came together in the middle when we slept on it. This is just part of the complaint with the property. My main complaint is that VRBO/HomeAway doesn't have any policies to deal with these sorts of situations, so renters are on their own if they have a bad experience!!! Renters are supposed to work things out with the homeowners, but if the homeowners were interested in providing a good experience for renters they wouldn't be renting a property that is dirty and poorly maintained in the first place. This rental needed more than just a quick "wipe down," which they claim they do between renters! Even the windows and microwave were filthy.

I tried to upload and pay for a new listing. I was sent an email from a third party company that VRBO and HomeAway have decided to do business with called Vacation Rent Payment. That is when everything went south. I called and left messages to the number provided in the email and I never got a callback after several days. I called again and was able to speak to someone and they put me on hold and sent my call to the same person who never called back. So, I called again and asked to speak to management; they asked what it was about.
After going through the entire story I was placed on hold again. I waited 20 minutes when someone answered saying they were with the resolution department and gave their first name, (Tina) and it then switched over to their recorded survey. I, of course, responded with the most negative response allowed. Not that it will do any good. I then called back and got yet another person. She asked the questions to make sure I was a legitimate customer; I then asked to speak with someone in their resolution department. She asked that I tell her what my concern was; I said I don't want to go through all of it again with her, only to do it again with the resolution person. She asked me three times to tell her; I then told her if she asked again I will take my business elsewhere. Again, she asked and I told her "Goodbye".
I am sorry VRBO has sold out to a company so large that customer service with the companies they do business with and requires everyone to deal with this horrible customer service that I truly believe the overall business will suffer greatly. I will be surprised if it doesn't. I will not be doing any further business with any vacation rental company that deals with Vacation Rent Payment. I'm just sad I have other listings that I have to wait for the listing to expire before I can move them to a different company.

VRBO use to be fantastic! I have had my property listed since 2011 and loved it. I was able to navigate the site and my guests were able to reach me. I like getting to know my guests before they arrived and them me. I have many returning year after year. Now I have very little contact with my guests and feel I have very little control. I also do not like the online banking. This is my business and my money. They should not have anything to do with my banking!! Ridiculous and just a money grab for the home away company. We need another site that will be like the old VRBO, owner having the control!

Beware if you are Canadian and renting a Canadian cottage you can be charged American funds. With no notice just a $ sign!!! According to VBRO a dollar sign $ is suppose to Mean American funds??? Being Canadian I didn't know that a dollar sign wasn't Canadian funds... I called and tried to get to bottom of this and that is what customer service rep told Me... $ sign is American money... I guess our Canadian money isn't Real money!!! Next time I will Make sure I am booking with my "fake money" so I am not shocked at my Visa statement!

I've have been using VRBO & Home Away to list vacation rentals in Daytona Beach since 2007. We pay a yearly fee to be listed on their website. This fee isn't cheap, if I'm not mistaken the renewal on 1 of the 5 condos we have listed with them is coming up and it is about $500 per year. I would be good if VRBO & Home Away raised their fees back up to around the &1000.00 amount I was paying when I started in 2007, if they would just go back to the way it was then. It was so much better when they were just a listing site not a booking site. As of now I'm hoping before my next renewal comes up I can find another web site that is what VRBO & Home Away use to be, or maybe I'll just have to build a website to list my condos on and do advertising for it on the internet.
When I first stated listing on their website, I'd get an email from a potential renter and I could either email them back or call them. I always did both, this way I could confirm that our condo was a good fit for them and they for our condo. There are association rules, rules we have, that need to be explain along with questions I have and questions they. This all needs to be handled before we even decide if they want to rent the condo. I do not accept credit cards or PayPal and have always had my renters to just mail me a check. I require the deposit 1st and don't require the 2nd payment for the rental fee until 2 weeks before their arrival.
Now VRBO & Home Away won't release the phone number or email address to me or the potential renter until I accept the rental and the renter pays for their rental thru VRBO & Home Away. They require this at the time of booking and sometimes that is months before they arrive. I am now booking for 2018 and there is no sense in a renter having to pay more than the deposit that far in advance.

I booked a vacation rental house back in Oct 2016 for my extended family of 12. I paid in full along with $1000 security deposit. 3 weeks to my trip, I get an email from the owner of the property that because of the city code issue, they can no longer rent the property. I did get a full refund back but the point is my family has been looking forward to this trip for a year and even took days off from work. We were trying to locate another property but it was too expensive. We had to cancel our long awaited vacation. I feel that the owner should find a comparable property but all he did was recommend a few places.

I have to agree with Nelson of Loveland, CO, VRBO which was bought by HomeAway in 2006, was great for all our other rentals up until now. Since Expedia bought HomeAway in 2015, I've never paid such ridiculous fees. They don't let the owners or managers communicate with the renters or us with them. Our last rental the manager didn't even know we were coming until a couple days before our arrival. The property was almost double booked. Their customer service is a joke and a waste of time. We will never use anything that Expedia has bought ever again.

I am losing business by using the new VRBO. I have been using VRBO since 2005. This year I have had my property hidden. I have had 2 weeks of vacancy in July due to hidden property. I pay VRBO to show my place on their website LOTS OF MONEY. It is my business how I handle my potential renters. I want them to call me and I want to call them. VRBO won't show my number. I am ready for a class action law suit. Anyone else?

Second time that I have experienced unprofessional customer service reps and sales department reps. I have been with VRBO for 8 years and loved the old VRBO. I sang their praises, even wrote articles about them as a travel writer. I will no longer be doing this. They are charging fees to renters/owners and taking the vacation renters by OWNER away entirely. My renewal is up today, I was going to renew and then again so mistreated by the reps and the customer service. They state renters will pay 5-12% fee when renting depending on the rent but can not provide a scale. They charge owners credit card fees and charge renters service fees and charge a yearly subscription for what? I hope they lose all the good rentals by owner and it becomes vacations beware! Really who wants to work with a company that treats its clients with such hostility.

VRBO with a great reputation was bought out by HOMEAWAY double charging first me $400 now my guest $70 a guest or more. I have to sign in every time with passwords every time. My home is in a rural area with bad phone service. Now every time I'm sent some email no service to sign in. I never get to talk to my return guest or any they're booking when they're already booked. The customer service 15 minute wait they say but it's longer going to India somewhere. I've always been paid before arrival. Nowadays after checking out HOLDING payment For 1 Month before I get paid. Ripping people off. 5 years NEVER had to call VRBO. Now 6 Times a month no good.

My family rented a house for the first full week in July in the mountains of North Carolina. When we arrived to check in it was unacceptable. It was littered with cat hair (not stated in rental proposal that cats inhabited house) and a rail up a steep hill was detached and created hazard for climbing up steps. We could not stay without severe allergy response and danger at entering. Homeowner only refunded 50%.
Even the cleaning fee was not refunded. We did not unpack and were probably there 10 minutes with the owner. VRBO was not helpful in any way. They were not advocates for a larger refund and this property is still listed on their site. They quickly washed their hands of it, even though it was misrepresented in their ad. They also promised an additional response within a week from their team and it was never executed. I called back last week (about one month later) and three people up the food chain gave the same unhelpful responses. Their last leader left a message instead of speaking to me personally. DO NOT RENT FROM THIS Organization. They are not customer-friendly!!! This whole incident, including additional housing expenses, cost me more than an extra $1,000.

Be cautious when using VRBO/HomeAway to book rental properties. They charge a fee in addition to any charges associated with the owner's rental agreement. They list this as "Service Fee" on the rental request email confirm. Here's how it worked: I found the property that I wanted to rent on VRBO/HomeAway; they sent a confirmation via email that lists the "Service Fee" Charge after you have provided credit card info (in my case $264.00); The confirm told me that the owner's rental agent (travel agent) would be contacting me within 24 hours; I then proceeded to book with the agent direct (not VRBO/HomeAway) after negotiating terms of the agreement with agent.
Not sure how VRBO/HomeAway factors their value into this equation, but I know that the owners also pay a fee to list properties as well. VRBO/HomeAway has sneakily structured the transaction to lure the renter into indirectly reserving a property, only to book with the owner's rental agent. I suggest finding the property you like, then book direct to avoid this fee, if at all possible.

Is anyone aware of all the scammers that have taken to renting homes thru the vacation websites. I was scammed by a group of girls that paid with a fraudulent credit card. I had a bad feeling about them and called VRBO before they checked in. VRBO would not give me any information about the person that actually booked. All their profile said was she was a member since 2017 which means she could have opened her account 2 days before (Which I found out she opened it one day before). It took 4 weeks for HomeAway to notify me the card was fraudulent and the money was charged back out of my account.
I wanted to leave a review warning others but they told me I could not leave a review because the 14 day period was up. REALLY?! I can't warn my fellow owners to be aware of these girls. Just let them go on to steal from more people. I have been hit four more times in the past month but this time I did not accept their reservation.
To warn you all. They typically book the night before and only book for one or two nights. That way they are gone before you find out the credit card was fraudulent. Their accounts are new. That way there is no complaints filed yet. I have been asked 3 times in the past month if I would take cashiers checks. Obviously I would never. My complaint with VRBO/ HomeAway is that they are the ones that took the credit card. They should be responsible for the frauds. They refused to tell me when the person actually opened the account. If I knew it was within the past week that would have helped me with my suspicions. If you cancel bookings too many times you can get your account closed or lose your good status. With more and more of these disgusting scammers trying to book our places I am going to have to cancel more bookings and I hope my account will not get closed.

I just sent this to a representative of VRBO, a company that was once good but is simply awful now: We have decided not to renew our listings with VRBO. We long ago grew tired of constantly being strong-armed by VRBO to conduct OUR business to better suit/benefit VRBO. Among our too many to detail fully complaints is the fact that the amount we were told we would make from a listing was nowhere near the amount we did make. We went round and round with VRBO over this because it screwed up our accounting and took a ridiculous amount of time to figure out each payment. VRBO acts as though the CC processor is another entity and oh gee, they can't possibly factor the CC fee into the computations to give us a clean net amount.
Other items in the ANGRY column include but are not limited to: Paying a ridiculously high annual rate per listing and then facing never-ending increases in those charges along with reductions in what we got for that money. Being told we had to enable online bookings to maintain our placement. Being told we were NOT ACCEPTING ENOUGH BOOKINGS THROUGH VRBO [and in danger of maintaining anywhere near a healthy bottom line for OUR company].
The "service fee" instituted to rip off the guests; we have told almost every one of the people who contacted us through VRBO they needed to look at the list of charges and note the service fee was just another money grab. The way VRBO tries to convince guests and hosts the other is a creep and the only safe way to book is through VRBO. Funny how we have operated our many businesses by working directly with our customers for over 40 years and for the most part have never had a problem.
The list goes on but I have many things I need to take care of and as I learned from years of pitching a fit over all of this with VRBO, the company doesn't care at all. We are spending more time maximizing our AIRBNB, Glamping, Trip Advisor and other third party listings as well as tending our own website and although we will miss the VRBO leads, we are thrilled to be free of the smarmy tactics of VRBO.
Good luck with the even higher rates coupled with far less control for hosts. There is a reason when you Google "I hate VRBO," so many sites spring up. As soon as I finish this email to you at VRBO, I am posting it on the Consumer Affairs website. I see our complaints are echoed by many, many others on all of these sites about how good VRBO once was and how detestable it is now.

I just rented my property for the first time through VRBO. I learned today that they received approximately $5,000 from the person renting the property. In three months they collect the rest. They keep this money using it for their own purposes and four months from now they send the money to the owner. I wish I had read the fine print.

I have purchased an add on VRBO since 1991, the old company was great! Over the years I increased my level so I was higher to the top of their page. Then they sold out last year, ** in a hand basket! I paid for inquiries, I got the person name, phone number, email and personal address. I contacted them to talk to the potential renter, gave them an idea of our complex rules and ours, found out their age and how many cars and how many people would be staying. Our complex has rules to age! Now all I get is a message from VRBO or HomeAway that I have an interested renter, I get no Idea of their age, how many cars!
Then they tack on a 10 percent service fee, then a fee to put my money in my account! In the past I could go to my account and look up past renters info that I paid for! They even took those away from me. In June someone sent a reply to a potential renter that I had texted that I was booked. They said I had a cancellation and wanted the renter to mail 1/2 of the rental amount to a bank on the other side of the USA, I reported it to VRBO, never heard back from them! I will never refer this company to anyone! Renter or homeowner wanting to rent!
Company Name:

VRBO.com

Website:

https://www.vrbo.com/