Consumer Complaints and Reviews

I stayed at an apartment in Ocean City, NJ based on the good reviews this apartment had. Ends up we had a very disappointing experience, unlike all the reviews about the property. Shower water temperature was constantly changing. My two toddlers literally cried every time taking a shower. The description states it sleeps 4, which we know one was a sofa bed. However, the sofa bed was sagging, squeaky and very uncomfortable. There was cracker crumbs and dust when we pull out the bed. Towel bar was broken without fixing, just simply placed back in place. It dropped but thankfully no one was hurt. The way to the yard was full of urine smell. I posted the negative review not once but twice. One few months after the trip and one just recently. They filter out bad reviews. It didn't appear anywhere in that property's review. It was my first time using VRBO and I will not use it again.

VRBO WAS a good company until taken over by HomeAway and whomever else. My listing, 155129 has been listed since mid 2007 and until the transition I was getting 2-3 inquiries per week, filling my place up to the limits I set. Since the transition and my renewal this past August I have received a total of 5 inquiries. Of those 5 inquiries I received 2 rentals that have been brought with confusion, difficulties, erroneous fees and so much more negatives. As an owner who is very proud of my property showing better than 50 5 star reviews, VRBO has now tainted the system by making the renter aware that I should be asking for a review in return for me giving the renter a review thus tainting the review system. So now a prospective renter really doesn't know if the review is factual or some reciprocal arrangement for the owner to get a good review.
This thing about fees, etc. is only part of the problem as one never knows what will happen once they push the button--I know I don't. Then there is the customer service where no matter who you talk with the company line is always the same BS that takes every bit of my imagination and education to cipher. No matter the complaint NOTHING ever changes. Anyhow, terrible model and I expect I will not be renewing my subscription come August. 1 star is much too high a rating for this terrible, terrible service.

VRBO went from $399 to $549 to advertise and now they have BOOK IT NOW and booking fees for the rental guest and fees to the owner for guest using their credit card to VRBO. 3.5%... Come on! You'd think VRBO would have gotten a better rate than that from credit card companies? My calendar is usually booked full for the following year but it's wide open and I am only getting 75% of the inquiries I have gotten in the past. If anyone reading this who has a better solution for advertising, PLEASE post a review to let me and others know. Thanks.

On March 31, 2017 someone posted a complaint similar to mine: I attempted to book a vacation rental through VRBO on March 21. I have contacted VRBO by phone twice and by email. The property manager never replied to my request to book. VRBO website showed it as pending. VRBO, however, did charge my credit card for the trip. Fast forward 17 days. I called customer service twice, I have emailed the property owner and telephoned the property owner. In short I had a problem with the fact that VRBO took my payment before the owner approved my stay, and then when my stay was not approved and my card was charged, VRBO is telling me I have to resolve this with the owner.
So buyer beware. I am out $345 and VRBO was VERY UNRESPONSIVE. Also, I believe VRBO customer service is outside of North America as the line was very poor, and both times I spoke with someone in customer service, English did not appear to be the customer service representative's first language. This made the entire conversation more difficult.

I have never used VRBO before and attempted to rent VRBO.com #3996296. I was quoted a price of $950.00 for 3 nights and submitted my request to the Owner. The Owner came back with a cost of $1,350.00. That is a huge price difference between the two. By the time all taxes and fees on top of fees, a 3 night HomeAway stay was going to cost me over $2,000.00+. Upon filling out the request to stay there was an option of $59.00 Property Damage Protection or pay the Owner $1,500.00 (which states in small print may or may not be refundable). Then there is a $250.00 refundable damage deposit, service fee, cleaning fee and taxes. I have used "LakeHouseVacations.com" in the past and absolutely love this website and will go back to this home in Sturgis, Michigan for my 3 day weekend that will cost me 1/2 this cost and comes with a Pontoon boat and just as nice of a house. Huge disappointment.
How do I know I can trust these reviews about VRBO.com?
790,221 reviews on ConsumerAffairs are verified.
We require contact information to ensure our reviewers are real.
We use intelligent software that helps us maintain the integrity of reviews.
Our moderators read all reviews to verify quality and helpfulness.
For more information about reviews on ConsumerAffairs.com please visit our FAQ.

I gave them a HUGE chance - I tried using this site as a supplement to Airbnb. The listing process is overly lengthy and after adding my number like 4 different times and check in instructions. My guests still had no info as to how to get in contact with me or how to get in. They couldn't seem to call me either and one guest had to find another place to stay. Their calendar SUCKS and is hard to use. Tried synchronizing with airbnb's calendar and just got error messages so I was forced to just turn people down if it coincided with a airbnb booking and was suspended for that.
Their app SUCKS and doesn't work. It's just so much extra time wasted trying to keep up with the constant issues of this slap together site. I can't even list them all. It's about every time I try to use it it's such a pain. Then I log in to a red error message that tells me I am restricted and to contact customer service. Of course no reason given and no link to customer service. After 40 minutes waiting to hear a customer rep she tells me I need to pay $399 big ones just for the privilege of using this pathetic site. I was like "ARE YOU KIDDING ME??" I of course didn't pay and my life has been easier without this site. It is a thorn in my side and a pain in my **. Airbnb has its issues believe me. But despite all of their weakness, they are WORLDS better than this crap. AVOID AND SAVE YOURSELF MONEY AND HOURS OF FRUSTRATION.

VRBO - Long Time Customer/Owner Review and COMPLAINT. Below is my experience with VRBO customer support regarding their unfair business practices, as communicated to both Carrie in the VRBO office (on 04.10.17 at 3:17pm PST) and Shawn (on 04.11.17 at 9:04am PST). An untrue review of my property was posted by a guest on VRBO. The guest located my property on VRBO and then went to a VRBO competitor to book so they could avoid VRBO's fees. Carrie communicated to me that the review should not have been posted if it came from another site. Perhaps VRBO recorded this conversation and can verify this statement.
When I called on 04.11.17 and spoke with Shawn, he stated to me that the review would not be taken off, and VRBO allows reviews from other sites to be displayed with a rating on the VRBO site. I pointed out to him that VRBO does not allow me to post rated reviews on the VRBO site from other sites, so why are guests allowed to do so? Shawn replied to me that that was just "too bad. This is clearly an unfair business practice as I'm sure any attorney will verify. Shawn was quite rude, uninformed, contentious, and refused to answer several questions posed to him about the reviewing guest meeting the requirements clearly stated the Eligibility Guidelines of VRBO's Content Guidelines page. He also stated that the review would remain on my site until this matter is resolved.
I have been a VRBO customer since 2005 and have two properties on the VRBO site. The property in question has 82 reviews of which 72 are 5 Star and a few 4 Star. Over the years, I have paid VRBO many tens of thousands of dollars. VRBO's employee, Shawn, gave no regard to this. He is an extremely poor example of your customer service. Carrie, on the other hand, was quite helpful and understanding.
I am hereby informing VRBO that unless the review is removed from my site immediately while this matter is being resolved, I intend to hold VRBO responsible for any loss of revenue that results from this review. I have also notified my attorney of this situation and assure VRBO that if this matter is not handled promptly by them, he will be contacting VRBO's legal department and filing whatever necessary to make VRBO spend a great deal of time and money resolving this.
The reviewer from Flip Key left my property a complete mess, broke several things and whined constantly to my caretaker. I attached the pictures of the damage and sent them to her. There are over 36 emails with this guest, some of which border on her illiteracy. The guest also threatened to write a bad review if their security deposit ($1000) was not returned. A deduction of $120 was made from their security deposit and the remainder returned, yet they STILL wrote a negative review and posted it on the (VRBO) site.
I am expecting this matter to be resolved quickly by VRBO with the removal of the review from my site. As I am 67 and a retired professor of architecture, my Vacation Rentals are my retirement income. Understand therefore, that I have nothing better to do than to pursue the removal of this review by whatever means necessary for as long as it takes.
I hope other owners and potential customers of VRBO read this and learn to beware of the horrible and non-responsive customer support VRBO offers to property owners. VRBO's review posting policies for property owners are archaic. I see that VRBO already has class-action lawsuits filed against them and I intend to join them.

I have had a vacation rental property since 2010. All of our reviews have been 5 stars because we speak with each guest prior to them completing a reservation. We intentionally chose to pay higher ad fees to allow us to discuss each booking in advance with potential guests. With the new plan to require online bookings, and no way to avoid it, the guest will believe they have completed the reservation and it will be up to the homeowner to disappoint them if their stay will not be accepted or allowed.
In our property we are limited in the number of reservations we can accept because the lady who cleans our property has other employment and as such we schedule the reservations based upon not only our vacancies, but also based upon when she can clean. With the advent of the new practice, I would not have the opportunity to discuss what days were available or explain the reason a particular day was unavailable. Sure I could mark out dates that were unavailable but because of her flexible schedule I will not know until the week before preventing us from booking many dates.
VRBO/HomeAway was a great site when we began. I suspect previous success of the site was what attracted Expedia to purchase the company. Now that they own the business, they are trying to recoup the money they spent in buying it by forcing guests to pay their booking fees and forcing property owners to use the system that guarantees the company revenue based upon each booking. Wasn't it enough to obtain fees to maintain a website. Do they really believe they provide a service to justify collecting 5%-9% of a reservation just for hosting a site? I object and will be converting to Constant Contact for my ads along with LakeHouseVacations, which remains a wonderful company to deal with. Isn't it surprising that the company that made its success simply by representing us, the property owners, now find it necessary to mandate how we will run our businesses. Shame on them. Shame on them.

My family and I booked a rental in Hawaii for the holidays on VRBO staying December 23, 2016 - January 3, 2017. As the site required, 100% payment for the booking $10,500 plus another $1,000 security deposit was made on my Citibank credit card. On the day we checked in, we were horrified to see the condition the rental was in. It smelled of mold and mildew, there was feces OUTSIDE in the bottom part of the toilet bowl of one of the bathrooms, there was paint peeling off the rooms of the house, the bed sheets and the towels were stained and evidently unwashed, the lock for the house wouldn't work, there were huge cracks in the tub and the shower head was dangerously just about to fall off, the washing machine wasn't working, and the house turned out to be in a really economically disadvantaged neighborhood, so safety was a big issue.
To make a long story short, the house was falsely advertised, in poor condition, and in disarray. As much as we wanted to reject the property outright, since we didn't buy insurance for the rental (this would have cost us an extra $500-$600 on VRBO). We weren't sure what we could do and couldn't do - our family was arriving from different parts of the US in a matter of hours and we didn't want to pay for hotel bookings for everyone without knowing whether or not VRBO would give us our money back.
We called VRBO straightaway. All their representative could do for us was offer us $100 to hire a cleaning service for the rental. But obviously that would do nothing to solve the chronic mold and mildew problem which was a huge health hazard and no cleaning service provider in the area (yes, we tried) would clean a whole house (3 bedroom, 2 bath) during the holidays for a mere $100. We had no choice but to clean the house ourselves, buy new sheets and towels at Target and Walmart. We also bought air beds because the beds/mattresses at the rental were filthy. To make matters worse, our property manager was of absolute NO HELP. All they cared about was our payment for the rental and once they got that, they didn't care about our issues we had with the place.
So, after having wasted our precious vacation time and money on the horrible rental, I write an honest account of our experience on VRBO and in response, the property manager who does nothing but give a 1-star (no write up/review/ no explanation) in response, WRONGFULLY WITHHOLDS our $1,000 security deposit (in its entirety) WITHOUT AN EXPLANATION.
Now here is my beef with VRBO - yes, unscrupulous people exist and advertise on their site, but they offer us consumers ZERO protection. From the falsely advertised booking to the wrongfully withheld security deposit, they side with the property manager. After having complained to VRBO they gave us the run around. They told me to contact Citibank to ask that the $1,000 security deposit be refunded.
This is a runaround which will get you nowhere (I learned this the hard way) because banks can only do this 60-days after the transaction was made. So, having fully paid in September 2016 for a booking Dec - January 2017, this was an impossible feat to begin with. And then immediately after I send Citibank's letter thumbing down the request (which took 2 months to get) VRBO sends a brief email with no explanation saying they cannot give a refund and that they will no longer respond to requests on the matter.
So, $11,500 down the drain plus precious vacation time with family that we will never ever get back. Please don't be fooled by the ease of using the VRBO website. They really just want your money. Once you fork it over to them, don't expect anything from them. They are unhelpful and they don't care about their consumers. It was my first time with VRBO and I will NEVER use them again. In contrast, we've had much better experiences with AIRBNB.

I recently attempted to book a vacation rental through VRBO. The property manager would not accept the days I requested because he had someone else checking-in the day we were to leave, even though his calendar showed these days as available. VRBO, however, did charge my credit card for the trip before it was approved and said that upon denial (or in my case lack of approval) the money would be refunded to my account in 1-3 business days. EIGHT business days later and the 1000$ for the rental was not refunded. I called customer service to find out what was going on and was helped by an incredibly rude customer service representative. Spoke to someone in another country who was difficult to understand. They then gave me these authorization numbers and told me to take those to my bank to get the money refunded.
I did exactly that; went to my bank and showed them the authorization numbers. They said that there was nothing they could do with these numbers because the charge was still processing. In short I had a problem with the fact that VRBO expects you to pay in full before the owner even approves the rental request, they are ridiculously slow at refunding the money, and their customer service representatives were beyond rude. I would suggest finding another travel group to book through! Used AirBnB and even though I WAS initially charged for a rental, the owner was unable to accommodate us, the pending charges were taken off IMMEDIATELY!!! FYI - the AirBnB property was almost half the cost of the other one.

One star rating for VRBO is way too high a rating for the service I'm receiving. When I started out with VRBO years ago they charged a reasonable rate for my rental ad, and my rental was easy to find on the site. Things have changed since. The rate for my ad is now 3 times what it was and now they have let me know that I no longer have control over how renters interact with me or how they pay. Along with the inflated rate to advertise on VRBO, extra fees are being charged per booking. I can no longer call directly to get important changes made, but must give notice to the programmers who cannot be called directly, and they just make the changes that weren't exactly what I wanted, then email me and I have to go through the process again. This is not acceptable. Definitely looking for another company that will serve my needs.

I have to suggest to anyone using HomeAway/VRBO to list their home for rental that you avoid fees recently added by HomeAway by dealing with the renters directly through either the email or phone number provided with the inquiry and be sure to use the "24 hour" delay booking option so that you have a chance to vet your potential customer. You should always request direct payment of a deposit by major credit card and balance payment by personal check or "e-check" to avoid 3.5% credit card charges against the balance.

Rented a condo through VRBO and received an additional charge of $155 on my credit card. Above and beyond the price of the rental and associated fees. This was a complete surprise and way more than one should pay to make a reservation. Very deceptive. Posted after everything has gone through and there's no way to get a refund. I feel like we have been ripped off!

I am displeased with VRBO and their decision to tack on a 'service fee' to rentals. The fees can vary - supposedly depending on the length of one's stay. We have a VRBO account and have to pay an annual fee. So why do our renters now have to also pay a service fee in addition to all the other fees? We are likely going to have to rent our units on our own without VRBO. They are discouraging business. VRBO is getting greedy just like eBay did. :-(

I have listed my vacation rental on VRBO for a number of years for an annual fee of $399, and been very satisfied with the service, UNTIL NOW. To renew my subscription Expedia (bought VRBO/HomeAway) now requires on-line booking. In addition to paying a booking fee, Expedia charges the renter an exorbitant percentage of the rental amount that is an added financial burden to the renter. To be competitive, that would require me to reduce my rent. I don't want to handle the payments, but prefer to have my management company do so rather than be the go-between. When calling customer service, I get someone who has a strong accent making it difficult to understand plus who put me on hold for ten minutes while trying to find an answer to "is there any other option to on-line booking". Too bad Expedia ruined a good business model for people who want to advertise their rentals. Will explore other options.

We began advertising rental property in the Outer Banks about 2002 on VRBO. Our property's changed over the years and we continued to advertise because we had a good return for the amount we paid. The cost to advertise was high when we wanted to be at the top of the list. The $1,000.00 we paid per year paid for itself many times over. As the years passed the customer service was inferior, the site would have problems, and VRBO merged with one company after the other.
We purchased a condo in North Myrtle Beach, SC and immediately began working on a VRBO/Home Away listing. This process began in November while work was getting completed. Once done and pictures could be taken, the ad was complete. Or so we thought. In order for the condo to be published we had to accept online payments. I inquired on the process to bypass the book it now or to pay an additional fee to bypass the book it now. A week later I received a reply and had nothing to do with my question. I sent the question again and 10 days later I still do not have an answer to my question. Calling is a wait of 15 minutes or more and each time I have called (11 times) after a long wait, I was disconnected.
As a traveler, we have booked on VRBO many times. For the most part, we have been pleased and felt the properties we rented were portrayed accurately. We traveled to three islands in Hawaii in January and when we booked through 3 different owners, there is now a fee charged by VRBO to those booking a property. As an owner and traveler using VRBO for over 14 years we have seen a rapid decline in VRBO/HomeAway. The problem is no competition. They are the only game in town. We will continue to fight for the listing paid for and not published, but will not renew. As a frequent traveler we will stay in a hotel or book a place through a rental company. Very sad a concept that was great for bringing owners and traveler together, is now failing both.

I recently attempted to book a vacation rental through VRBO. The property manager never replied to my request to book (which is fine, I understand people have busy lives). VRBO, however, did charge my credit card for the trip before it was approved and said that upon denial (or in my case lack of approval) the money would be refunded to my account in 1-3 business days. Fast forward 5 business days and the 900$ for the rental was not refunded. I called customer service to find out what was going on and was helped by an incredibly rude customer service representative. This representative actually yelled at me on the phone because I could not understand some of the words she was trying to say. They then gave me these authorization numbers and told me to take those to my bank to get the money refunded.
I did exactly that; went to my bank and showed them the authorization numbers. They said that there was nothing they could do with these numbers because the charge was still processing. In short I had a problem with the fact that VRBO expects you to pay in full before the owner even approves the rental request, they are ridiculously slow at refunding the money, and their customer service representatives were beyond rude. I would suggest finding another travel group to book through! Do not waste your time with VRBO.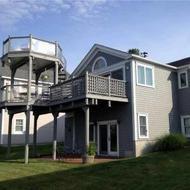 We started using VRBO in 2013 to list a rental property we own. We were very happy with their service at that time as we felt there was value for the money we invested in the fee they charge to list the property. In 2015 we started to see a steep decline in referrals, the company completely changed their business model to something that no longer remotely resembles the quality product it once was. They now have a model that is so expensive to not only the property owner, but they also charge the renter a fee of up to 9% of the rental amount. I would certainly do your research before listing a property with this company. In my opinion you will not get the results you are paying for.

VRBO started charging both the homeowner AND the tenant for use of the site with no added value. It is also now requiring homeowners to use an automatic "book it now" service that requires the tenant to pay through VRBO rather than directly to the homeowner. Furthermore, VRBO will now be skimming off 3% of the rental payment to the homeowner to process the payment. Repeated calls and emails to the company asking to opt out of unnecessary "services" have been met with gobbledygook legalese replies.

I've been a loyal customer of VRBO for years now, booking my vacation rentals through them in various parts of the world. Now I see that the "poor" Expedia decided to go with an additional cash grab they call "service fee". I'm sure it is all because of the goodness of hearts of the "poor" Expedia owners. Only because of their desire to "provide better service". Right. It's like they hadn't already been charging the owners for using VRBO/HomeAway, but now they decided to ding the renters too. OK, there is a point where more greed becomes too much greed. From now on I will stop using VRBO and all Expedia products altogether. And I would recommend other travelers to do the same. When a company becomes too greedy, it's time to say to them, "enough is enough!" - by stopping using their services altogether.

This company is running a scam. It appears to be owned by Expedia and "HomeAway". It is run out of some kind of Philippine call center. There is no customer service. The contract does not disclose the fee structure. They steal your money. They charge fee after fee without telling you. They lock you out of your account. This company needs to be sued and shut down. This has been my experience. My profile was not approved, then my credit card was charged for the yearly fee, and my account was "locked". I called and called, and could not get through to anyone for longer than a few minutes, and I was always put on hold. I have reported their unauthorized charges to my bank.

I am a vacation property owner (3 properties) and have been using VRBO for 14 years. I was extremely happy with the VRBO business model in the early years. In the last two years they have made some draconian changes that seem to only benefit VRBO and very little to benefit either the property owners or the rental customers. Originally, VRBO ran a business to bring property owners and renters together. VRBO charged a token fee for that service that was reasonable. Over the years, their charges began to increase each year to the point that it was getting my attention. In the last two years, they seem to have changed their business model from one who brought owners and renters together to one where they have inserted themselves into the rental process by adding fees to both the customer and the owner.
I was shocked when they first put out the notice of this change. They tried to tell me that this was for my benefit. I noticed immediately that the potential renters expected me to rebate their fees back to them out of my rental rate. VRBO also wanted to make themselves the banker by encouraging owners to allow VRBO to collect the money from the customer and skim 3% off the top. Needless to say, for the last several years I've been deeply concerned as to where this was going and that the current policies was forcing me to look around for other options.
One of my properties is in a prime location in Surfside Beach, SC and normally (last 14 yrs) gets completely booked for the summer by the middle of the booking season. This was primarily due to the excellent location and property amenities. This season things have changed. I've hardly gotten any hits at all. Today I logged onto the VRBO site and discovered I couldn't even find my property. I called VRBO and waited about 15 min trying to get answers. When I finally got a service rep, he tried to explain to me that my property was listed and tried to help me find it on the map. He made all sorts of excuses and said that I needed to enter a bunch of filters into the inquiry. I told him I was looking on the map and it wasn't there. We went round and round before he finally said that I had to scroll thru a list of properties and once I clicked on one, it would show on the map.
I did that and it worked. However, I asked him why about 25 other properties were showing up at the same time. Again he went round and round trying to explain it. I finally told him that if I couldn't find my own property on their site, how could any potential customer find my property. He told me there were things I could do that would make my property more visible to customers. I asked him what I needed to do and he told me that if I would allow VRBO to take over my booking (allowing them to collect a 3% fee from me and an additional 5-12% service fee to the customer, that my property would be put up higher on the list so that potential customers could more easily find my property.
I was incredulous. What a bait and switch approach. I am furious. I have been a customer (paying owner fees to VRBO) for 14 yrs. I am angry that VRBO is starting to strong arm their long term customers into agreeing to their new business model. Needless to say, I will allow my current contract to expire and seek a different method to market my property. I highly encourage other property to drop their VRBO business.

I have been w/ VRBO, for 5+ years w/ excellent ratings on my Sarasota property. I just renewed w/ a new condo and am horrified by their new procedures & tactics!! It is no longer a vacation rental by OWNER! I paid my fee & choose to manage & work w/ my guests for a pleasant stay. My website has been taken over. They insist on quoting fees, sending quotes, expiring my contacts, charging service fees on top of what I've paid. The site, as an owner is impossible to manage. It's time to find another owner's venue!! I am being misrepresented by this company... My guests want to hear from me, not a computer.

Saturday, March 18, 2017. The vacation rental property at 913 Palmetto St., New Smyrna Beach, Florida 32168; sometimes referred to as Cozy Cottage; owned by (**) from (The Villages, FL) and controlled by a live-in property manager, (**) is not a good choice! ** is a self righteous Mafia style hypocrite who imposes unrealistic expectations for his used furniture and appliances and takes advantage of everyone he rents to. ** is a meddlesome bad copy of ** and interferes with renters constantly like a mother hen with an idiot complex. Together these two cause heartache and grief and will screw you out of vacation time, money, pleasure and well being with little more than a thought!
The house is livable but is not even close to the mansion ** and ** believe or project it to be. The property was built in 1947 and has had pieces built on over the years by inept handymen with little or no ability. Nothing is up to codes and would be condemned if a quality building inspector reviewed it. Termites, bed bugs and roaches are a few of the other pests you will encounter! Currently for sale by owner as Snowbird Dream Home is a NIGHTMARE and is not worth the time to look at!

For over 4 years I've listed my Blue Ridge Mountain Stone Chalet on Vrbo.com. Now my chalet is shunted to the end of their listings -- despite all 5 star ratings -- because I don't use their BOOK NOW option. This policy fails to meet my expectation of establishing a strong and positive presence for my single rental home after years as a loyal owner-customer. Trying to get a straight answer from them on the phone has become impossible. Guests might be smart to go to the end of the listings where no BOOK NOW button is displayed and contact the homeowner directly. I certainly have never cheated or confused any one, and we work out payment usually by check.

I first signed up with them as a host and canceled after only two weeks. My every experience with them was poor. Their customer service was horrible and they behave like the Seinfeld Soup Nazi like they are the only show in town. I moved to Air B&B and have been happy with them. Service is way too expensive for nothing. Air B&B is free. They say you only pay for the membership then all other fees are waived... well except for the credit card transaction fee for every reservation made and oh year their taxes charged. Those fees are higher than the Air B&B nominal booking fee. "5% commission charged for the rental amount, any fees (such as cleaning or pet fees), and any additional payments. 3% credit card processing fee charged on the total payment amount you receive from your traveler, including taxes and refundable damage deposits." That is outrageous!
They charge you $399 membership fee (Ridiculous). They charge you credit card fees and taxes after you are a member (Ridiculous)! Their customer service is terrible! It's a joke. I spoke to several representatives and two managers over the course of several days and they would not make a simple change in a reservation record to remove their commission fee on a prior and pending reservation that was a month away since I joined and paid the fee for the membership. I asked this for a prior reservation that was made before I was a member and gave them hundreds of dollars to join. Instead they told me to call the traveler, have them cancel and rebook with me so that now that I'm a member they won't charge me the commission fee, only the credit card fee and the tax.
I asked them why would I inconvenience the traveler by asking them to cancel the reservation and inconvenience me as well, thus creating all this work when all they had to do was to adjust it in their computer system? Ridiculous and totally not customer service oriented! They told me it's against their policy. Against their policy? To do what accommodate two customers? All I wanted was their commission refunded since there are no commission fees for members and now I was a member at the tune of $399. They said, "No! It's against policy." The manager of the customer experience department told me, "You must call the traveler, tell them to cancel the reservation, then have them rebook again because now there will be no charge to you because you're a member."
I called back and told them, "Cancel my membership," and I called the traveler and asked them to cancel. Now I do all my bookings with Air B&B. I canceled my VRBO membership and will never use them again. So they lost me as a customer and any of the people that booked with me all because they just would not do a simple task. Plus VRBO is so expensive and you get nothing for it. It's for the best as they are a horrible company, too expensive and they treat their customers (Hosts and travelers) poorly.

I rented my property with VRBO VACATION RENTALS BY OWNER. I was told my first guest payment would take 30 days to post. I check 40 days in to see it never posted. I was lied to and told it posted, however when I checked my bank it had not posted. After several calls of being on hold for 45 minutes, I was referred to the Payment Center. Each time I called the Payment Center it was another 45 minute call on hold. Customer Service would put me on hold, say they would resolve the issue in 7 to 10 days, and send me an email. Each time I call they tell me the same thing but never post the payment. I am wondering if anyone else has experienced this and what course of action I may take.

Well first, I purchased a property from friends and first was told I could transfer their account to my name. We just had to update the banking information. That was not true. We had to open a totally new account and by doing this, lost all the reviews on our property. My second complaint is every time I call customer service I'm put on hold for a long period of time. Sometimes 20 minutes. The same employee answers the telephone almost every time I call. This is the Texas office, do they only have 2-3 employees?
A potential customer called me yesterday telling me she couldn't get on the site. I have been trying to get on the site for almost 24 hours unsuccessfully. A message keeps coming up saying error we are trying to resolve the situation. 24 hours, really?? Also, a customer contacted me with a question as to why my rental had one price for a certain date on VRBO and a higher price on HomeAway. I checked and she was right, the price was different. I called customer service and of course was put on hold. While on hold the higher price on HomeAway actually adjusted before my eyes. I also think their service fee charged to customers is way out of line!!! Unfortunately I don't know of any alternatives yet but I'm sure there will be in the future. Thank god.

As a property manager, I have been with VRBO for about 13 years and have listed nearly 25 homes on this site during that time. It was a great site to advertise properties on and has incorporated enhancements over the years. My homes were always full. But since Expedia has bought the site as well as many other sites, they no longer care about the owners or guests. They have now become a site based on fees to earn them additional income.
I love the emails I get with the propaganda on how they are working for us to make bookings easier to more easily manage the process, when we all know those "make bookings easier" are ways for them to earn more fees. We now have the booking fee which allows VRBO to get approximately 9% of the rental price from the guest in addition to rent they owe. There are insurance fees that offer consumers additional protection. These fees only add to the cost of the consumers' vacation. There is the forced credit card fee of approximately 3% they now charge to the owners because they have it set up where the customer goes through their booking buttons which will give them the control to capture their fees from the renter. That credit card fee is passed onto the owner. In all the years I have been doing this I have never used credit cards and have never lost a client because of it.
As a property manager I was told that eventually the site would require me using the automatic booking feature but it could be disabled for right now. I paid the increased site fee of $499 to not have automatic booking, a higher yearly fee than if I did go the automatic booking route. I was okay with this, but then they changed the site to not show bookings in individual cities but incorporate all rentals with about 5 or 6 other cities.
Gold Canyon is a very isolated area and the people that want to stay here ask for it specifically. So to punish me for not using their automatic booking feature, my listings were placed around 540 out of 640. If you used Gold Canyon in the search engine and in your title, it would not bring my listings up, only the homes with the automatic booking feature. I was not told this when I renewed my listings. Because of this, I had empty homes in January. Luckily, I have built up a following over the years and local real estate agents refer renters to me.
Based on the above, it would appear that rather than have loyalty to long-standing clients and increase our business, VRBO's main focus is based on clients that will earn them additional fees. However VRBO, you can't raise fees if you don't have the properties to offer travelers. Most of my subscriptions have expired or are due to expire. I will no longer be listing my properties on this site. I will have a website designed that will be specific to Gold Canyon where my customers can easily view homes and only be charged rent and not an additional booking fee. They will have direct access to me without having our communication monitored.
Used to be where they would share the email of the customer with us, but now they eliminate or withhold that information in an effort to control the process. They say it is for the protection of the user, but not one renter I have talked to has a problem with me having their email or their phone number. Too bad that money took the priority over the consumer. I am all for capitalism, but the site was able to exist and grow without it gouging the owners and travelers.

Travelers' beware! VRBO charges a hefty "service" charge to use their website. For innocently agreeing to the terms and conditions when booking, I was charged $238 for a $5600 vacation. For those of you who actually read all the fine print, the service fee agreement is on page 5 of 14. A service fee is mentioned in paragraph 9, but no amount or percentage is proposed. Nowhere else on this website, was I made aware or given the choice to accept this service charge. If VRBO feels that they deserve this "service" fee why are they hiding it in the fine print? VRBO should be more transparent and tell their unsuspecting victims that they are being charged to use this service. They won't get any more of our business!!
Company Name:

VRBO.com

Website:

https://www.vrbo.com/