Consumer Complaints and Reviews

As an owner of listing **, I am very upset that VRBO is charging renters high fees for nothing and charging high fees to owners as well. Now they have changed their policy whereas an owner can't contact a renter prior to accepting a booking. I have used them for years but they are now double dipping on charges to owners and renters. They are denying their property owners a right to contact the renters and get a feel for the type of person that may be renting their property. I think VRBO/Homeaway is violating their fiduciary duties to the owners that pay them to represent them on their vrbo listings. This may be a legal matter. I intend to leave them if they do not change this policy back to protect owners.

I have had my property listed on VRBO since 2007. The company charged a listing fee that was quite expensive but I was able to communicate with the people who were trying to rent my condo and I kept it rented enough to help cover my costs. VRBO and HomeAway were bought out by Expedia in the past year or two, and since the change in ownership, the company has gone from an advertising company to a rental/ booking company. They now charge exorbitant fees to anyone booking and they will not allow me as an owner to communicate with folks interested in my condo until the interested person pays the service fee to VRBO that is over $200 for a weekly rental. This is in addition to the booking fees. If I even try responding to the folks with my email or phone number it is x'd out. Because I was not booking to some folks during college spring break and for some "party" groups, they hid my listing with no notice that they had done this.
When I called to discuss why my booking was no longer showing when the vrbo number was put in, I was told that I had to respond and accept bookings to inquiries if the condo was available on the calendar or I would be hidden again. This condo is my property! How dare them tell me who I have to rent to! As a property owner, I should be able to rent to whoever I choose... not to just any frat party group that may want to come in and trash my beautiful home. We pay a fee to have our property listed on their website and all was great before the changes happened. This service fee, VRBO wanting to control who owners rent to, and blocking our contact information is unethical! If there is a class action suit going on against VRBO, please sign me up! I am furious with them!!!

I have been with VRBO.com for over a decade and have really enjoyed their service for my two homes. I paid for a listing service, not a booking service. VRBO.com doesn't own my home, I own my home. VRBO.com and Expedia do not understand that we are renting our home not a hotel room. Each home is sacred to their owner and every owner wants to make sure that their renters are not going to trash their home.
What VRBO.com wants to do is treat each home as a sterile hotel room. Homeowners are not going to risk renting their sacred home to party goers and illegal activity. Homeowners want to determine who is going to be in their sacred home. VRBO.com has now instituted a policy whereby it is mandatory to collect all fees and funds for renting from the renter as if it was VRBO.com's home. The fees are collected prior to the release of any renter information to the owner. I have posted the following on my VRBO.com web page: "As of January 1st 2018, we will no longer be listed on VRBO.com. You can find us on another website. VRBO.com is in the process of instituting a policy of charging renters a fee for booking and collecting more fees from the owners. If they change their policy back to no booking fees and back to a listing service instead of a booking service, we will stay. Otherwise we will be on another website."
I have an MBA and an undergraduate degree in Economics and taught Economics at the local University. MBA rule number one: Don't make corporate policy changes unless you get buy-in of the people affected (owners). VRBO.com has made a serious mistake and the free market is going to steal their identity. My prediction is that they will lose about 25% of their listings in the next year and HomeEscape.com will pick up where VRBO.com leaving off. My guess is that someone at the corporate level made this decision and has never rented their home to anyone.
That should have been their first clue that it wasn't going to work. If the president of the company wouldn't rent his home out to someone who he can't communicate with until after it is booked, then what makes him or her think the rest of America would be any different. I wonder what his spouse would say when he tells her that he has no idea who is renting their vacation home next week. He has to tell her that he doesn't have the deposit in hand and the rent check should be coming shortly. The company misjudged the owner's feelings of the sacredness of home ownership. Our homes are not boxes. This is a sad goodbye to VRBO.com. They won't make it.

I have read the reviews regarding VRBO and agree with all that is said. It is true the owner of VRBO is greed based. Their goal is to extract as much money from us homeowners as possible. As of today, they now charge a VAT on the service fee, that is a value added tax. This is false. The service fee collected by a company is income, it is taxed as revenue. To collect VAT is a misrepresentation. As a homeowner that has been with VRBO for 5 years, I am disappointed with the new ownership. They do not care about us homeowners. We are their milk cow. I am not a whiner. I have figured out a way to bypass the service fee and the blocked email/phone number situation. My goal is to make my renters happy at the true minimum cost. I work for my renters. I want them to have the very best vacation at my house. VRBO will lose in the end.

I am having difficulty with VRBO's handling of the vacation rental payments made by my guests. VRBO (aka) HomeAway is owned by Experian who uses YapStone to 'power' the collection of money from the booking Travelers through Vacation Rent Payments, Inc. It is a three ring circus and I recommend the public stay as far away as possible from any of these entities. Over a month ago VRBO's money changers aka YapStone, Inc (based in California) sent me an email demanding that I agree to NEW Terms & Conditions as regards their collection and forwarding of the guests' payments into the account. I was obliged to set up with YapStone in order to list on VRBO/HomeAway.
I read the very lengthy New Agreement pages and determined that the 'new restrictions' were not something that I wanted to accept as I regarded these new agreements to be an abusive violation of my rights. It was 12 additional pages of so-called agreements. YapStone gave me 30 days in which to respond to their new agreement and if I did not agree they threatened to close my account. They did not disclose to me that they would confiscate all the funds that have been deposited into the account by the booked guests, but that is just what they have done. They have taken my guests' money and refuse to forward those funds to me for the bookings that have been made by Travelers.
I timely sent YapStone a certified letter explaining that I was not willing to agree to any new amendments. However, I would abide by the terms & conditions that I did agree to when I undertook my listing with VRBO/HomeAway on April 14, 2017. In the law, when a contract is reached between parties, it cannot be altered, interfered with or modified unless all parties to the contract (in this case a written contract) are in agreement. I viewed YapStone's tactic as a tactic of pure bullying and I was certainly not going to submit to a tactic of this kind. It is a tactic of: "If you don't submit willingly we will ravage you anyway". This is something that goes on in dark alleys. Well, today VRBO-HomeAway-Yapstone-VacationRentPayments-Expedia closed my account!! All the payments that my guests have made to book a stay at my guest house have vanished!!! In short, true to the nature of a bully, they have outright stolen the money.
My dilemma is that I do not want to cancel the visits my various guests have booked for the Summer. The guests virtually become collateral damage. However, if I am going to be prohibited from collecting the funds that the guest have paid, I would be in effect renting my guest house for free, and the guests would be paying in full while VRBO/Home/Away would be keeping the funds. That is not an equitable situation for any homeowner. There are so many unscrupulous companies out there these days, I have to wonder if "close my account and keep the money" was their devious plan from the start??
I now have a legal battle on my hands and my guests are left out in the cold due to VRBO's avaricious practices. Unfortunately in these times we find ourselves dealing more and more with company(s) as mentioned above that care nothing about ethics. Seems the whole country is headed in that direction. I advise everyone to STAY AWAY FROM HOMEAWAY - VRBO - YAPSTONE - EXPERIAN - VACATIONRENTPAYMENTS and all their affiliates known and unknown.
How do I know I can trust these reviews about VRBO.com?
852,533 reviews on ConsumerAffairs are verified.
We require contact information to ensure our reviewers are real.
We use intelligent software that helps us maintain the integrity of reviews.
Our moderators read all reviews to verify quality and helpfulness.
For more information about reviews on ConsumerAffairs.com please visit our FAQ.

I am an owner with a Pay per Booking listing on VRBO. I am absolutely astonished by how poorly VRBO operates. I signed up late summer of 2016 and received no inquiries or bookings. In the late fall of 2016 a potential guest managed to track me down through Facebook and ask why I did not respond to any inquiries. I contacted VRBO and was amazed to find that I had many inquiries and reservations but that due to a technical issue internal to VRBO the inquiries and bookings never reached my Inbox and cost us tens of thousands in lost revenue. That took a week of phone calls to work that out with VRBO's technical arm. Then when I started receiving inquiries my guests' credit cards were consistently denied.
After the third booking lost due to a denied credit card I managed to contact the owners directly and discovered that in all cases the credit card issuers denied the charge from VRBO's payment management arm, Holiday Rent Payment, as fraudulent. I spent over an hour a day over the last week trying to address this issue with VRBO customer service only to have to VRBO do the exact opposite. Any assurance given by VRBO customer is not dependable or reliable in any way. The notes taken by VRBO during my call do not reflect the discussion. The story only gets more remarkable as VRBO has now removed our listing for non-performance entirely due to internal VRBO system and payment issues.

VRBO and VACASA won't return any money. And, they won't allow me to post an online review of my dealings with them. In January 2017, I paid for a 5-day stay with VACASA vacation rentals. The Blue Pacific vacation rentals unit was in Harrison, Idaho during the most expensive and popular vacation time of the year (July 7-11). Eight days prior to the check-in date, I had to go to the hospital emergency room, followed by emergency surgery 10 days later. As it was physically impossible to travel, I called VACASA. They promised to try to rent the unit to someone else. 5 days later, just before surgery, I checked, and VACASA still had not changed the condo's status, to let people know it was available for rent. When I called again, Karen, a manager, said she had "No responsibility, whatsoever, to try to rent the unit out again". She then changed her mind, after reading her agent's 5-day old notes promising to try to rent the unit to someone else.
So, with 3 days left, and, missing the busiest rental period of the year, she changed the unit's status to "vacant". 2 days later, with only 1 day left, I gave her the name of a friend that could use the condo if it didn't rent. So, as they couldn't rent in with only 2 days of online posting, they gave the 5-day unit to my friend, who, stayed only 3 days. The unit remained vacant the other days, and VACASA didn't even try to rent it to others. Now, VRBO and VACASA will not allow me to post a review of this experience on their website. According to them, even if a renter dies, they will not return any money. This is an unscrupulous, unethical company. I will never use them again and cannot recommend them to anyone.

As a homeowner on VRBO for over 10 years I am extremely disappointed with the recent changes being made with limited/no regard for the property owners who have built this site. I joined Vacation Rentals BY OWNER, not BY YOU. VRBO's recent business plan has created a hostile takeover of the owners' rights to manage their own properties. VRBO is an advertising site, not a property management site. You have NO boots on the ground in the locations that you now want to control. Multiple complaints and attempts to speak to someone competent have still not been addressed.
12 years as a client and I am at the bottom of the search grid because I didn't sign up for something that my clients DON'T use. What happened to seniority? Client loyalty? Tenure? These words mean nothing to VRBO and Homeaway. They now also contact my renters with their various sales pitches and more recently I have to compete with "HOTELS" that they are listing?
My property has been successful for over ten years WITHOUT online payments, WITHOUT their insurance pitch email that goes to my simple clients, WITHOUT their micromanagement of every process I do. These drastic changes in mandating online payments and taking clients contact information for your own sales pitch is ludicrous, inappropriate business practice and detrimental to the financial security of the homeowners. Their implementation of a millennial model across the board leaves NO regard for the small towns that historically deal with NON Millennial clientele. My clients don't do online payments, they like to speak to a person not an email. They are 60-70-80 years old and are old fashioned. VRBOs disregard for its owners' needs will ultimately destroy my entire business model as well as those homeowners in similar areas.
More recently I had an interaction with their owner support that was HORRIBLE. I advised the rep that I clearly replied to multiple emails but they were not recording on their end as replied, as the owners know this now lists me as someone who does not get back to their clients, when in fact I am doing so within an hour. The rep basically told me I was liar and she had NO concept of why this is so important. Another client service "specialist" told me that I should just try their new platform and if it doesn't work we will address it later... Later? LATER? How much later? After I lose my house? This is income I need to cover my mortgage and the decision makers are taking "0" consideration of this. I am confident that I will find a new way to "advertise" my property without their communistic values. This is just plain sad and low integrity business practice. Wish I could give -10 stars.

We travel often and all over the world. We have been using VRBO or HomeAway for years. In the last year or so it has changed completely. The service is awful and the added fees are high. But mostly, the customer service is unbearable. I have TRIED to make several reservations in the last few months all of which I never get a confirmation and have to call customer service. I always speak to customer service reps who do not speak good English and can not get most of my information correct (because of the language barrier). As well, because of their errors I have to double book properties to make sure that we have a place to stay when we arrive and then come to find out that maybe we do have a place.
This costs us both time and money because we can not always get a refund for our last minute hotel room. I am currently on hold regarding an issue with my current "reservation." They were given my credit card and I called because I still did not get proper confirmation. I was told my reservation was cancelled!! WHAT??? Who cancelled it and why?? Almost 20 minutes on hold now to try and speak with a manager. Looks like I will be using other means to find properties. Beware future renters!

I want to invite to all owner to get together for any way and go to the court of law, and make this people stop with this abuse. They have people by the phone that they only know how to sell service. They have not any training to resolve any issues, so don't waste your time calling there. I will invite the people to make a Sue or a Complaint directly in any court of law. If you Know a lawyer or somebody who knows how to make this please let me know. WE NEED TO STOP with this abuse. 4 years ago I subscribe with VRBO just to advertise my property. That is my home and I want to be able to negotiate with my property. Now you cannot. they want to make all the deals and I have been damage this year because they want to charge for everything. So again this is America and those are our properties, I invite every person to get together and sue this people.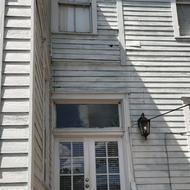 I stayed at a home that was MISREPRESENTED online. VRBO cannot help you. They are difficult to contact to report the issues and once a complaint is issued they push you around from department to department. I have waited online for long periods of time just to be told they will transfer me, again and again. They make it difficult to resolve the problem. They are also rude. Also, once a Owner cancels you from the reservation but still charges you for not staying you cannot write a review. Therefore, the Owner's property has only Good Reviews. So unfair for the future travelers. This particular Owner now has many Code Violations against the Rental Property. VRBO needs to get their act together.

VRBO is terrible. I called them twice because of a problem with a booking (NOT the owner's fault). They take a huge fee and offer zero service to client or consumer (actually negative service--because they generate massive frustration and do not solve problems, even after insisting on management involvement). I almost lost a week's rental two weeks from the start date because of their managing incompetence. I will always use local property management companies and direct owner contact in the future, and will always urge friends to do the same from here out. You will get better service that way, the travelers will save money, the renter will make more money, and everyone will be happier.

Was recently scammed when booked my property in Nashville thru VRBO. Renter used different name & phone #. Used my house to serve alcohol to underage kids. Sold tickets. Trashed my house with over 200 people going thru my house. Then stole things out of my house & then reported to the credit card company that property was not as advertised to freeze the payment. VRBO not helpful in protecting what happened to me & wanted proof that someone even stayed at my property! It's costing me over $5000 to repair damage & disinfect my house. Will never use VRBO again... apparently these people do this all over Nashville! ** people were involved in this scenario... would recommend meeting people face to face & verifying their true name address & credit card info. Once again received a check from someone this week twice what I wanted & said return the balance. When asked for an ID wanted to send his wife's instead blah blah. Scam!

I have been with VRBO for 9 years. In the last 16 months my bookings have dropped to almost -0-... and so are the inquiries. I keep calling and they keep saying nothing is wrong with my listing. However visitor travel to Maui is way up. The hotels and cheap condos are the things that pop-up upfront of any other listings. When a traveler puts in specific bed/bath etc... many times says there are no properties that match that description. Expedia has destroyed the custom rental market.

This was one of the best experienced we have had on vacation rentals. The condo was all it promised and even. Excellent neighborhood and easy to get to from the city. The manager, Mr. ** was helpful and very welcoming. I would highly recommend this condo (2033 West Jarvis Chicago). Get the Garden Unit... it is the best since there isn't an elevator and it is almost like having the courtyard to yourself.

Well, it's happened again! Take a perfectly good business model providing a needed advertising platform and add in fees for services either not needed nor outrageously expensive, cutting into property-owner income whilst preventing necessary communications between owners and guests; this is "service"??? All we need now is for the Austin call center to be moved offshore so no one even understands the nature of the problems, much less the nuances or specifics, and VRBO will have become another TripAdvisor or AirBnB... useless to all except their bottom line. None of these booking platforms can never duplicate the level of service we provide our guests, nor can they respond to guests with personal calls that actually meet the needs of guests.
And yes, these new "service fees" are charged on our gross rental - which of course INCLUDES the 13% Hospitality "Fee" we must pay the Cayman government - and they would increase the fee if we added in our housekeeping cost, which is paid directly to her without any deduction or taxation, as it should be. Why should VRBO be entitled to a "fee" for the great work she does?
What we need is a good, old-fashioned advertising platform with reasonable rates which VRBO had for years before they started getting greedy about four years ago - and we say that as Platinum clients! We can only hope that a bright young entrepreneur with the technical skills comes along soon to provide an honest advertising platform at a reasonable price that we owners and guests can live with, and a million or more VRBO/Homeaway clients will gladly move away forever, leaving Expedia with a billion-dollar shell. They deserve it!

It has been a long time since I booked a vacation of any kind. I booked through VRBO and got charged 158.00 for a $1800.00 stay. On the payment information it says the fee is calculated as a variable of the percent of total reservation. Never would I have thought it would be this much money. I contacted the person I booked with and he told me this is not the first time he has encountered this. He pays VRBO a yearly rate and then they charge the consumer, so they are getting paid twice. Never would I use VRBO again.

Although VRBO has always charged me a yearly fee, I continued to use it for the majority of my rental bookings because I felt it offered me better professional service. Even, after they started charging my guests a service fee, I used them because they allowed me access to the guest's contact info which allowed me to offer my guest alternative payment options if they didn't want to pay the service fee. Many of my guests still chose to use VRBO because they felt more comfortable using their HomeAway Payment service. However, now, this has changed and my guests are now forced to use HomeAway and I am forced to pay VRBO's exorbitant credit card and foreign transaction fees for rentals.
In addition to that, their service has disintegrated. I recently realized that a guest that was arriving in 10 days had never been sent a request for the second half of his rental and the damage deposit. The first time I contacted VRBO their representative said he did not have access to whether the reminder had been sent, when I asked to be transferred to someone who did have access, he hung up on me. When I called right back, I got in contact with a representative who had no problem accessing the information and he confirmed that VRBO had not sent out a payment request although he could not give me an explanation. I still haven't received an explanation. I will be cancelling my VRBO subscription.

VRBO has changed their policies without owner consent. I have been with HomeAway since 2011, when it started out as an advertising site for homeowners. Over the past few years it is "streamlining" its site to make it a booking platform. We are a property management company and our homeowners have hired us to market and manage their homes. Last year, VRBO began charging guests a fee as well as the fee homeowners pay for advertising on the site. We paid our annual fees expecting to be able to contact prospective guests via telephone (a requirement by our homeowners) before they book and was informed now that HomeAway is changing policies again to not include guest information until after guests are booked and paid.
How can we adequately screen our guests? A lot can be discovered in a phone conversation with the potential renter. Is this a bachelor party? Beer party weekend? Underage (Prom) party? All are reasons not to allow a booking. The potential guests also want to speak on the phone with the property owner/manager to find out more about the area and home, etc. before making a reservation.
Secondly, VRBO now will "Hide our PAID listing" if we do not reply to a request within a 24 hour period. This is a ridiculously short time frame. I am a professional who travels frequently worldwide and may not have internet access for a few days. By blocking the PAID listing, we are losing potential guests. I have escalated a formal complaint and opened a case number with VRBO. I am hopeful that other homeowners and guests will do the same. If the new platform cannot be changed, I will most definitely seek other ways to promote and advertise my property other than VRBO.

VRBO are horribly unethical and are legally stealing billions. We have been advertising since 2012 on this site that promised only seller fees but now are charging every renter that rents through them A HUGE BOOKING FEE that does absolutely nothing for the renter. They lie and say that they are getting a "BOOKING GUARANTEE" which is a complete lie!!! Now that they have lured hundreds and thousands of people on this site they change their policy and STEAL BILLIONS FROM THE PUBLIC!!! They are a lying cheating MONOPOLY AND NEED TO BE STOPPED!!!

Caution to renters and owners: VRBO was not satisfied with running a consumer-friendly website and is in the process of introducing greedy changes to their rental platform. As owners renew their agreements they must enable online booking and pay VRBO a service fee of between 4 to 9%. Worse, renters will also be required to pay a "service fee" on a rental, so VRBO will now be gouging both owners and renters. Pretty greedy. Further, owners who don't aggressively rent their houses under this new booking agreement will be punished with lower rankings. I will renew my contract for one more year as I research my options. I had been very satisfied with VRBO, but now I'm extremely disappointed and disturbed by these changes.

I used VRBO for many years to find vacation properties for our family's annual vacation in Florida. I was, for the most part, satisfied with the service they provided. So, when I became a vacation owner myself, I of course, went to VRBO. I paid an annual fee for listing my property. I had many inquiries. I was able to directly contact prospective renters to speak to them and get a feel as to whether or not they were a 'good fit' to rent my property for the 3 month high season in Florida.
We handled all contractual and monetary items either by email or snail mail. There was plenty of time to accomplish this, for checks to clear, etc. I had their deposit and rent 60 days prior to check in date, should they decide just to not show up, and leave me with no renter for the period. I had the damage deposit in MY possession, should I need to withhold any of it following my renter's departure. In short, I was very happy with the way things operated.
Then they started strongly 'suggesting' online bookings. Their 'suggestion' was so strong, that if I did not go along with it, I would have to pay an additional $150 per year! Coercion? Blackmail? Strong arm tactics? I was not in favor of this method, still wishing to be able to screen prospective renters and be in control of MY own funds. Then they dropped the big bomb. You could no longer have any contact with your renter UNTIL the reservation was completed and they collect and hold all funds! Whose property is it, anyway??? Wow! Forcing online bookings so that they could get an additional 'cut' from the traveler, and taking all control out of the hands of the homeowner, all the while trying to make you believe that they were doing all this for MY benefit? Yeah, right! I refused to relist my property with them.
If you have been looking for an alternative, try HomeEscape! They are growing quickly (I'll bet due to a plethora of disgruntled VRBO/HomeAway Expedia affiliates like myself). They are currently free, but will be moving to a monetary listing mode soon. If you are already in their system, I am told that you will be locked in for life at a lower rate. I sincerely hope they give money-grubbing Expedia a run for their money. As for me, I have just become a very happy HomeEscape customer. Good luck to you all.

First, let me tell you I have read the other recent reviews (that are all 1 star) and they are true. My review is more general and I encourage you to read the details in the other reviews. What I would like to emphasize is that not only are the bad reviews regarding the homeowners who want to list with VRBO (and it's other company homeaway) true but the experience to the renters are also very negative. They obviously paid way way too much to buy this company and are now destroying it trying to make their billions back at the expense of both the guests and the homeowners.
It is treating the vacation rentals by owner as if they are hotel rooms which is obviously not the case and removing the very important customer interactions to screen out the bad renters and pass on the good savings to the good renters. VRBO's comments are that there are lots of long term homeowners that are not happy with the changes. Well duh! It went from good to bad.
I have been with VRBO and Homeaway for over 7 years now. Let me tell you there is a solution. As soon as my paid subscription expired I transitioned to a free pay per booking subscription that will allow me to keep my reviews over the last 7 years long enough to build up good reviews with a new (and better for the renters) site. I might pass on some table scraps to VRBO (maybe 1 or 2 max) but just as they penalized me and my wonderful guests I will now penalize them as they deserve it and a new upcoming company deserves both my business (I'm a customer not an employee of VRBO but they don't get it) as well as the business of my guests.
This is the internet. Start up companies cost very little money and are dynamic. VRBO is the exact opposite. They are resting on the laurels of the previous company owners after having paid billions to buy it. I can only imagine the previous management is laughing at the horrendous mistake Expedia made in buying it for 3.9 billion dollars.

VRBO charges property owners a high rate to list vacation properties, the process was that guests inquired on the listing and their inquiry was forwarded to owners along with contact information so rentals could be discussed prior to booking. They have changed their policy now to not only charge for listing, but no longer providing the guests contact information and forcing the guest to book online and pay a high service fee, payable to VRBO. They moved from a listing site to a booking site, refunds should be issued to all property owners who signed up for a service that VRBO no longer offers.

VRBO has become a scam aimed at renters and homeowners. I have used them since 2009, but their transition to a solely revenue generator instead of a facilitator for renters and owners has become intolerable They used to charge an annual fee to the owners who advertised on VRBO. Owners could subscribe to different levels of listings at different pricing which ultimately, according to the listing level, positioned the property in their listing hierarchy. The more you paid the higher your listing. That methodology has changed to the more revenue they can generate from the guest and the owner the better off the listing.
Now, for instance, they charge a 3% credit card processing fee (a full 3/4% higher than industry standards for the service), they also charge the renter a "service fee" for which they provide no service what-so-ever. On my property last year, they increased their take from about $500 per year to $1800 per year adding no value to me or my guests, just revenue for them. Until the subscribers boycott in mass, they will continue to get away with their scam. The customer is always right, so be smart and don't use the VRBO site for your rentals.

With the "new ownership" of VRBO/HomeAway, my business has dramatically decreased. The "customer service" is virtually non-existent. I made over 10 calls to the "customer service" phone number because of a "virus" that affected my account - 5 WEEKS later, I was forwarded to a "technical agent" who finally resolved the issue. Prior to that I was instructed to "change my email address," "change my password," "send an email to spoof@homeaway.com," "HomeAway Security hotline." ALL of which I did, no response in over 7 weeks from their email, their security hotline phone number goes to nothing!
ALL communication with potential customers is withheld until they pay! The dates are held up and there is no way to find out how the customer wants to pay. You cannot email or call them! Credit card fees are charged to the Home Owner - I have never accepted those charges and now I am forced to pay up to nearly $8,000 of gross profits - just in credit card fees. The Home Owner is also "forced" to "use the communication portal" - so that Home Away can get their fees paid for using the site. There is NO WAY to communicate with customers outside of the portal. All communications with the potential customers are edited and monitored.

A wonderful, easy to use, simple for both owners and renters has been ruined by Expedia. I've used them for 10 years with great success but now Expedia wants to control my investment and force fees on both parties. Plus, they HIDE your property if you fail to adhere to their corporate policies. Maddening and insulting treatment of their clients (homeowners) that have made them the #1 platform for now. Avoid supporting them, use other platforms and let your friends know that this is not a company to support.

I am an infrequent traveler but have used VRBO in the past. I was disturbed to see an unauthorized charge on my credit card after booking a condo through VRBO. I called the phone number associated with the charge. After being transferred several times through static, impaired lines and customer service reps with accents that made it difficult to understand, I was offered the direct phone number of the property owner. I declined since I was relatively certain they would refer me back to VRBO and I would ultimately end up no better off, angrier and exhausted by the run-around.

I have been using VRBO for several years, either to book trips for my family or for the property I manage for my father. I have definitely had some great experiences with VRBO, more good ones than bad but this one bad experience leaves a bad taste in my mouth and overshadows all the good that they can be. I have 3 apartments to manage in a small town that draws many visitors, especially during a 6 week period in the summer where prices go way up and the town is really buzzing with tourists.
During this time, I rent the largest apartment in 5 day minimum increments because it sleeps 7 and more in demand for short stays whereas the other 2 apartments are one bedrooms and more marketable for season long stays. I have a subscription for the larger apartment and experimented with the pay-per-booking for the other two, however have never rented those apartments through VRBO, rather with Craigslist or local realtors and repeat customers. With the pay-per-booking I found it very difficult to list my property for a specific time frame.
The site only allowed a minimum stay of 31/60/90/120 days stays. I tried so many times to list it for 48 days but to no avail, and I called over and over and over and over again and asked how and was given the wrong information overtime. Specifically, I was told to keep the listing open, no minimum days, and just notate the listing that it is only a season rental, then to price it by the night after dividing the entire season rate into 48 nights. People see the very low rate for the night and they don't see the note that's it's for the entire season. So, I was getting bombarded with requests to book for 1 and 2 night stays, NOT the entire season.
I do not have the time or the resources, such as a cleaner to come in that often and turnover the apartment and if she did it would cost more to do it than one night stay. I already had to turn inquiries away before this with the 31 day minimum I was forced to list it as and was getting "flagged" with warnings my account would be suspended if I continued to reject potential renters. So now it was worse with the open ended stay but I could not accept the potential renters for the above described reasons. Finally they "suspended" my listings and said it was because I was not booking any of the potential renters with them so I must be in violation of their policy and renting to their leads without paying them.
I explained that their site is not formatted for my needs and there must be a way and let's figure it out but to no avail. They said the only way they would reactivate the listing is if I buy a subscription. I argued that I do lots of business with them with the apartment upstairs and why would I suddenly be violating their policy? And that it's the faulty design of their site and the clueless representatives that directed me to make my listing open ended stay, ultimately causing the claims of violating their policy. I was assigned a "case number" but not after being treated like a common criminal by literally everyone I spoke with.
Not one person, management included, tried in any way to resolve the situation and I was only met with extremely rude people. I decided to let it go, I didn't need to list the other apartments with them anyway because their site has never brought me a renter for the other two apartments. I feel it's because I can never list it for the exact time period I need. Fast forward a year and it's weeks away from the summer season starting and one of my apartments is still available. A deal fell through and then many undesirable renters inquired so I am left with few options.
I already decreased the price and realtors have clients but require a hefty commission and the price is already lowered a lot. So, I thought I would give VRBO a try again. We have been having such success with the larger apartment, better year than ever, so why not? I listed it again and was contacted by their account manager to complete the listing process. To no avail though, the listing could not be activated and the amount manager, Nick, had no idea why. I told him the backstory and he said that's why and the only way I can list it is through a subscription.
I told him that I am only trying out this avenue and that historically I have never rented this apartment through VRBO so I don't want to commit $400 to it and then have to ultimately pay a relator another $500 or rent to someone from Craigslist like I normally do and be out $400 after already having lowered the price. I told him pay-per-booking is the best option right now and if I do get a season renter from the site that I would actually be paying more and wouldn't they prefer more? He said it doesn't matter, that the only way to activate the listing this time around is by buying a subscription.
I told him this sounds like bait and switch tactics. They say that I am violating policy because I am turning away renters for my own property, yet they have no proof I am and no methods in place to prove pay-per-booking customers are in violation of their policy, just that it's possible I am violating their policy. It sounds very suspicious to me. Why do they provide the contact number and email of the potential renter if it can rouse suspicions of violating their policy? Is it only to accuse their pay-per-booking customers of violating their policy so they can in turn require them to buy a subscription?
Pay-per-booking customers are those like me, who are not certain the subscription fee is worth paying if they get their bookings elsewhere or for another valid reason and NOT to spend all of our time lying and cheating and violating VRBO. It's a very unsavory attitude and even more so because I am a paying customers bring in thousands off my one listing with them. As it stands right now, the listing is still not activated and is assigned a "case number" and the techs are "looking into it."
Exactly where I left it last year. Meanwhile, I'm in contract to rent my property from a lead from another source. Oh, and for added fun, the reactivated an older listing that I have archived with them and I started getting hammered with requests because the listing price was an extremely low price from when I listed it 3 years ago in the winter months. I had to call 3 times to get it deactivated because I couldn't do it from my dashboard. They are a MESS over there!!!

I booked the apartment in Venice, and received the confirmation. 3 days before trip, started to check my emails to organized my travel information. I found my Venice rental been canceled and I have apartment at Murano island (I was not planning to go to Murano at all). When I called to VRBO helpline, after 1 h 32 min, they explained "I requested Murano Place myself," and they can not help me to cancel it. Phone service is ridiculous I was on hold too many times, without any result.
Company Name:

VRBO.com

Website:

https://www.vrbo.com/