Consumer Complaints and Reviews

I am a property owner with several properties listed in VRBO for more than a decade. Recently we discovered that the Damage Protection option for one of our properties was changed to "automatic refund" without our consent. When we called them to have it removed, they indicated that the change is not reversible. After an hour and a half on the phone with five different representatives, they could not explain how this option was changed for just one of our properties, but they refused to reverse it. I would like to know if anybody else has gone through this. It appears that VRBO is implementing this procedure to all new customers but randomly switching some of the long term customer's properties without previous notification and in a way that indicates that they hope that you would not notice.

I have been booking my vacation rentals with VRBO for over 7 years and always had a good experience until now. Since being bought by Expedia, VRBO now charges a separate fee for booking through their site. I was charged $305 on my recent rental. When I emailed to question the fee, I was told that the fee was supposed to be $78.03 and is now the new norm of booking through the site. I proved that I was charged $305 with my credit card statement, and then was told "oh yeah, your fee is $305 and it can't refunded back to $78.03 or remove it from the booking." I am outraged. I already have the trip booked and it is a multi-family trip where flights have already been planned, so I can't cancel at this point. And even if I did, I'd probably lose my rental and STILL wouldn't get my $305 back. This will be my last rental with VRBO.

August 2016 we booked and gave a deposit for a property in Santorini, Greece for 6/2017. VRBO e-mailed us 2/2017 and said the owner no longer is renting/they broke their contract and told us there was nothing they could do. We immediately called and were told they would refund the full amount of our deposit. 2 weeks later upon calling VRBO told us we are not receiving the full amount due to the exchange rate!!! We have been on the phone a total of 4 hours and talked to 7 people and they are refusing to give us the full amount back that we paid. Not only did they not give us comparable priced substitute accommodations they are telling us to contact the owner directly to see if he will pay the $140- $150 difference in the exchange rate!!! Of course he paid back the deposit in full Euros but because of the difference in the exchange from August 2016 to February 2017 - we basically are out $150 for NOTHING!!!
When I called VRBO/HomeAway to ask once again WHY WE are the people that are eating this fee even though they received $1806 from us and charged our credit card that full amount and they are only refunding $1710 AND THEY are the people that brokered the accommodations and we actually did nothing wrong, THEY kept transferring me to their HomeAway Customer Service, then to their Accounting Dept. and then to their "Chargeback team", and so on... I never got anywhere with any of them and it was clear that none of these people were even the least bit interested in paying back the full amount charged to our credit card.
To sum up - They charged full deposit. They cancelled. They refuse to repay full amount of deposit even though they are the organization that left us without accommodations, without a replacement accommodations and with our airline tickets, etc... fully paid so that without also incurring other penalties we cannot change dates/plans. This organization was fine to deal with until Expedia bought them - now it is full-on runaround, atrocious Customer Service, constant passing the buck and NO SOLUTION or even the least bit helpful!!!

So, I again this year booked a condo through VRBO like I have done for the past 10 to 15 years with no issue. However, this year, in addition to my deposit, I find a separate charge on my credit card for $99 to HomeAway. After investigating, I find out that this is a VRBO charge and it wasn't even mentioned online prior to my booking the condo. I now have paid an add'l 40% in fees and I haven't even purchased vacation insurance. The advertised room rate of $146/nt. is now up to $210/night. What a bunch of BS! I will NEVER BOOK via VRBO again! I am probably cancelling this condo rental. It is a shame for condo owners... What a major rip off. Staying in a hotel is starting to look way better for a short get away!!!

I made the mistake of inadvertently booking an apartment in London instead of just making an inquiry about the date availability. He took all the money for the three night booking and will not refund any of it, even the refundable damage deposit. This has been a nightmare as neither the UK based Homeaway or the VRBO in the US will help me. They in fact work for the owners not the hapless travellers. I would exercise extreme caution in using this website if at all. The no cancellation no refund notice was hidden within the page and not obvious despite being unusual in the places for rent. I have used VRBO on other occasions and always the owner had a payment schedule which was fair business practice.
How do I know I can trust these reviews about VRBO.com?
740,446 reviews on ConsumerAffairs are verified.
We require contact information to ensure our reviewers are real.
We use intelligent software that helps us maintain the integrity of reviews.
Our moderators read all reviews to verify quality and helpfulness.
For more information about reviews on ConsumerAffairs.com please visit our FAQ.

I rented a house for my niece's wedding and I will NEVER rent from VRBO again. Their system was not functioning properly, I guess... Who knows. I tried to make payment and the system was not working. I sent ELEVEN emails and got no reply. It took forever to find a phone number to call - there is not one on the help page. When I found the phone number, the wait was over 40 minutes. I had no choice since my deadline was fast approaching. I have NEVER worked so hard to try to pay someone and been treated so badly. It added unnecessary stress to my trip and the people at VRBO were NOT helpful. In fact, they were dismissive. I want to warn anybody considering renting from VRBO to BEWARE!!! I would stay away!!

When VRBO recently asked if I wanted to join their pilot "instant book" program I said yes. What a mistake! The only booking we got with it was 1 day notice. They smoked in the house (and smelled like marijuana). Then to put icing on the cake VRBO's payment processor, Vacation Rent Payments about a month later snatched the booking money out of our account plus a fee claiming the card holder said she did not stay there. The burden of proof was on me they said and I needed to contact VRBO to get information on the booking including who booked it, etc. Hello! They were the ones who did everything with the booking! I just allowed this party into my home based on VRBO's promise they had paid and that VRBO would have their credit card processor pass along a portion to me. I told VRBO they should be responsible for the lost money. All they had to say was I could have checked the person's ID after they booked.
Needless to say I cancelled the instant book option. I also raised my rates and made $1000 deposit mandatory. This is because I got notice from the deposit insurance company that the guest had gotten their money back there too so there was no insurance on the trip that already happened! Thank goodness we were able to easily get the smoke smell out. Now it's been an additional month and Vacation Rent Payments contacted us to let us know the other party would get to keep their money. If we want to continue to fight it through them in arbitration it will cost hundreds more in fees. Tried to file a police report but they said no crime, suggested we file a lawsuit. Hosts beware. On a side note, it's been almost 2 months since I changed my listing to be more strict and with higher rates. I've had a few inquiries but no bookings. The other site, Airbnb, has given me several bookings in the same time frame.

We rent out a property through VRBO. We pay a half a thousand dollars a year to list through them yet they are audacious to bill service charges on top of that even though they have no skin in the game, just people answering the phones who have no understanding of what is going on! The worst part about VRBO is how they rate the cabins' popularity. Incredibly, it's not the reviews which is the only way to reflect popularity. We are rated 6th in the Cloudcroft, NM area, yet we rate out higher than the cabins' above us! There is one cabin third from the bottom that has nothing but 5 star reviews! VRBO is greedy and includes amounts of bookings! Yep, they want the dough!
Another knock on VRBO which is also Homeaway is how they calculate the average nightly rental cost. These knuckleheads actually include the weekly and monthly rates! You should have seen how they did it before I really got after them! I'm thinking UT drag worms work at this place. Whatever it is, since don't rent out weekly or nightly, we have to post a low price while we're shut down in the winter to reflect low prices like the other ones.

I have been with VRBO for over 5 years. My Reviews rank 4.7- 5 Stars in the beautiful US state of Arizona. As an owner VRBO has made changes for Owners almost every year. Since Day 1 they have used the power of where they will rank an Owner's listing as blackmail to agree to options that put more $ in VRBO coffers. However, most recently the removal of easy access to guest information - and penalties by higher rates for owners to stay off Online booking (which VRBO gets their % from Booking) and charging Guests a nonsense almost 10% of Rental Rate SERVICE FEE - of which 100% goes to VRBO has broken the system and taken its toll on me in managing my property.
VRBO informed me at time of renewal Guests prefer the Online Booking feature - I never used for almost 5 years and had no problem booking. I used for 6 months and nothing but problems, over-miscalculations of Rental Rates to Guests, extra Fees/Charges to Guests and related Ranking issues. Add to that potential bookings I lost after Savvy guests emailed me angry noting the miscalculated rates and insane Service fee on the VRBO calculated Quote of which when I tried to explain/fix the damage had already been done - so no booking. I cannot blame them for being disgruntled.
VRBO has over past few recent years has also limited Owner control and bookings with guests by removing easy access to guests' contact information such as emails/phone #s. I used to be able to respond directly and quickly to potential Guests, now it is painful and sometimes does not even work. I have apologized to a few potential guests for late reply due to site malfunctions which would not work to reply, which also affected my ranking as it looked like I did not reply in a timely manner.
****NOTE - If you are a Guest and see a ranking at the bottom and there is no Service Fee attached it is because the Owner paid MORE to VRBO to be able to not charge their guests an extra Fees and book guests in a fair way that they can manage and not have to deal with Rental Rate miscalculations and unfortunate program glitches that occur when guests send a Query. VRBO cannot appear to explain this even when you send them screenshots of Quotes generated by VRBO. Owners that stay on Online booking may benefit by accident or intention (if they do not see it and fix Quote before accepting the booking) as the Rental Rates to Guests are typically over-miscalculated (at least in my case) and VRBO benefits as they charge those guests almost 10% of miscalculated Rental fee as well.
The Guest 'Service Fee' essentially provides Guests nothing as an owner I do not already take care of, as well as most any other good owners. Look at the REVIEWS - this is the most important information you need for booking as a Guest, not the ability to use Online Booking Tools. Good owners book guests regardless - we book, direct and save Guests all the extra fees so those that need a holiday can better afford one.
On the Owner's side VRBO policy warns owners of penalty if their Guests utilize VRBO for any services as described in Service Fee...big catch 22! The devils in the details and now the Owners and Guests are paying for all the small fees and percentages VRBO has thrown into the mix and only VRBO comes out smiling like a Cheshire Cat. No good reasoning for all these changes except to tell me as an Owner they are trying to protect me and come in line with the Industry standards. I thought VRBO was #1 so I am not certain who they compare themselves to? Should they not 'set the bar' and make it better for Owner and Guest?
VRBO blackmail annual registration fee has gone up again this year to $549 US (it was $499 last year). It is only $399 if you do accept Online bookings - which as indicated for myself has perpetually MISCALCULATED Rental Rates, charge UNSUSPECTING Guests a VRBO cash grab Service Fee. If I do not accept my listing goes to the bottom of the Ranking so Guests may not see my property I was warned by VRBO... If Online booking is so successful they do not need to blackmail Owners to accept it. It should cost more to opt in not out?
In my most recent experience if I did accept it would have charged the Guest a miscalculated Rental Rate and extremely high VRBO Service fee. Coincidentally the times when the ability to respond and only option given to myself as an Owner is to Accept a booking is when VRBO stood to gain a significant Service Fee? I would love to be a fly on the wall at VRBO in Corporate to see how they brainstorm decisions on how to control almost everything at a cost to VRBO's benefit. Sorry for the repetition on my points and absolute frustration - I do hope this is helpful..

We have listed our private cottage rental with VRBO for 11 years. As of the last 2 years, when they were bought up and became part of the "HomeAway" corporation, everything changed for the worst. When that happened the best "listing.com" for us became a nightmare. We no longer have the ability to showcase our property as we have not signed up for VRBO's online booking and so, have virtually been abandoned by the company. As a result, our listing under the VRBO.com site is almost impossible to find on their site, posing as a potential renter. Getting any reasonable response from the company is also very unsatisfactory. To anyone who might think about listing your rental property with VRBO, keep searching for a company who cares about and represents its rentals and the people who own them, their values and concerns and the ability to communicate with each other with respect. Good luck.

Problem with listing and service fees. I had been with VRBO for 5 years and had been happy. Then when they were bought out by Expedia everything changed. They now charge our renters an extra 10% in fees that offer no added value. The customer service is horrible. I was put on hold for 20 minutes then told they were backlogged up to 2 weeks to help us the customer. My listing at one point showed up in the correct area and now it does not and that affects my listing and rentals.

Everything they have done since buying VRBO/HomeAway has been driven by greed. They made plenty of money before. They are now just exploiting both owners and guests. I am cancelling my service and moving to their competitors. Such a shame.

I requested to book a vacation house in Tucson and realized I'd sent it to the wrong party. Within 25 minutes, I canceled my request by emailing both the homeowner and VRBO customer support through the VRBO booking system. That means my offer was canceled and my authorization to charge my card was obviously rescinded. Or so you'd think. Four hours later, the homeowner, Juanita ** of Star Homes LLC, went ahead and charged my card anyway. She never responded to my emails. Within two sentences of trying to talk to her on the phone, she was yelling at me and literally telling me to shut up (about 10 times).
After about 8 hours' worth of emails and phone calls to both VRBO and the homeowner, both of those parties claim they're entitled to keep my $800. They have absolutely no response to the question, "Is this even ethically right?" They have no detailed response to the question, "Is this even legal?" Because it's not; they simply repeat that their policy lets them steal from their customers in this fashion. I believe this is called theft, wire fraud, and conspiracy to commit wire fraud. Fortunately, my bank agreed, returned all the money to my account, and is taking the matter up with them. The lack of conscience is mind blowing.

My sisters and I rented a condo in Nuevo Vallarta through VRBO.com. We thought it was a safe way to rent a condo. Boy we were so wrong. 5 weeks before our travel date, the owner of the condo cancelled our reservation. We paid half of the rental at this point. We tried to get our money back by contacting him like VRBO said we had to do. To no avail. Then VRBO would not do anything to help us get our money. They told me on the phone that it's not their fault that the owner is not responding to emails and phone calls, but he was still on the VRBO site advertising his condo.
They told us that they were sorry that we were going through this, but they said we have to get our money back from our bank now. This process will take 3 months. We are leaving in 30 days, but we can book with them again and they will be happy to help us find another place. Seriously? I need to cough up another 2000$ to rent another place but you won't even help me get my money back? Do they really think we can trust them again. They did nothing to help us. Absolutely nothing but leaving a message to the owner and send him emails. What a joke they are. While this guy was still on there site to rip off other people. I had to complain 3 times before they removed him from their website.
VRBO cannot be trusted at all. Their safe book guaranty is a joke. They will not lift a finger to help you at all. I don't even know what we are going to do now since we are out that money. And while this was happening, that we were cancelled, they kept sending us emails to pay the balance for the condo. Seriously they need to be investigated for fraud as they will not help at all when you get ripped off by an owner under their banner. I cannot even give them 1 star but I have to do it anyway. They need to be banned from this kind of business because they will not honor anything they say. Do not book anything through VRBO ever. They will not help you if an owner runs off with your money. Stay away from them.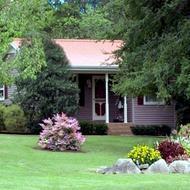 We list our 2 beautiful vacation rentals near Nashville, TN with HomeAway/VRBO. I noticed calls and emails not coming in and was concerned because our rentals are very popular. After some research and phone calls all I've been told (3 times now) is that they're working on it and will get back with me. This is so frustrating to pay over $800 per year to list our rentals but they don't show up when someone is searching for a place to stay in our area. We are seniors and this is our main source of income. Don't trust this company to do what they promise.

I have used VRBO for years and have recommended it to others. Just used it again this month for a getaway with family and found an extra $105.48. I was originally told it would not be charged, but after spending an hour today on the phone, being transferred several times and put on hold each time... I guess that isn't true. They are now charging a transaction fee, but I couldn't find anywhere in the fine print that let me know this was going to happen.

They charged my card $399.00 and never confirmed the reservation. A week later I called and found out the rental was not available. No one called to let me know that the rental was already booked. And no one credited my card the $399.00. I had to call and complain to get my money back. Sorry way to do business.

Beware of using VBRO - Homeaway. It was extremely difficult to get a refund when we canceled a booking that guaranteed a full refund. It required hours on the phone and finally filing a dispute with our credit card. I will NEVER book with them again.

VRBO will not address problem with listing. 4 phone calls to report and resolve issue and get no support, call back or resolution. Very very poor customer support. If you have a problem after you have paid and gone live there is no help.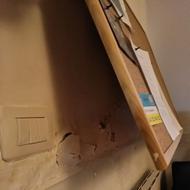 We asked for their help because the apartment we rented out was full of mildew everywhere - the obtrusive smell and the living fungi on the walls all around the flat was evident. We have paid out the full amount in advance, and the owner refused to talk about it ("Das ist normal!"). We would have needed to move out immediately, e.g. because we had a 6-month-old just about to recover from obstructive bronchitis, and we couldn't sleep during the night because of the penetrant air.
When we contacted them, and asked for assistance in finding another flat and refund, they refused it, saying they have nothing to do with these kind of issues. Later on I found their terms and conditions, and it was clearly stated there that we would have been eligible for that - so demanded for recompensation again. They just kept on saying that mildew is a matter of cleanliness, and we shouldn't expect any kind of help or recompensation from them regarding this.
So if you think you pay the service fee for some kind of protection or service, be prepared that if you have any kind of issue, they just shake you off despite all the evidence! The only motivation and policy in their customer relations is to get rid of the complaining customer, without paying anything or providing help, no matter what. Look at the photos: Do you think it's a matter of cleaning? Would you have your baby (who even has a respiratory disease) stay under these conditions? Would you let down a baby with a severe respiratory disease like this?

I have been listing with HomeAway for six years. They have steadily gotten worse and worse until I am actively looking for a different company. First they tried increasing their fees dramatically and suppressing listings that were on the lower tier. Now, even though I pay them an annual fee, they changed their terms and also started charging my guests a fee. They continually bug prospective guests to book and they now tell guests they have up to seven days to pay for a booking request, when my terms are 24 hours! I was not asked about this.
Rumor has it they next want to remove phone numbers. Since my STR is attached to my home, I always vet my prospective guests, yet if I don't book someone, it hurts my ratings on HomeAway. They also are charging the same guest fee even for those guests booking for a month or three, which makes the price go up for my guests considerably. It is so sad, because it was such a good company in the beginning.

I, too, have been using vrbo for my vacation rental for more than 8 years for one rental and 2 years for 4 others, and business has decreased since the Expedia purchase. I'm not using their direct payment and, therefore, am put way down in the list of rentals, which is extortion. If they are charging 10% to 20% to my renters, I will have to lower my rates to compete. I've not raised my rates for over 8 years, yet my expenses have increased. I used to pay a much higher subscription rate to be at the top, which was not a problem.
My hope is that other companies will pop up and do business the way vrbo used to. VRBO is charging what property managers charge, yet they are doing very little to earn that money. I wonder if the millions of rental dollars they're collecting are earning interest. Being that they are also in the business of advertising hotels, I believe this is a conflict of business, and wonder if hotels have pushed this new format. I will start searching other companies to list my property, as I don't believe vrbo will be good for my business much longer.

I rented a condo in Austin Texas through VRBO. The specs of the condo were accurate, but the quality and the posted pictures were not accurate and very misleading. When I booked the condo I was shocked at the price (More than $100/night was added, exclusive of deposit and cleaning fees). I went ahead anyway, expecting a luxury condo which would delight us. The condo was disappointing with shabby furnishings and inadequate amenities. Everything was done on the cheap, chipped dishes, frayed bedding, mismatched furniture, no decor. I was embarrassed that I had booked a condo that fell so short of expectations.
When I tried to provide a review, I received the following: "Thank you for submitting your review. Unfortunately, it needs a little bit of work before we can post it to our site. The reason we are currently unable to approve it is listed below. Please revise your review so that it meets our content guidelines, which you can see here. When you're done you can resubmit it by clicking the button below. Your submission contains questionable or inappropriate content." After 3 attempts, it was clear they would not post a 2* review, no matter the content. VRBO is not what it used to be. After many good rental experiences, this convinced me that VRBO should be avoided in the future.

We've booked our summer vacation on VRBO online probably 15 of the past 20 years. This year when we booked, we were charged $175 "Service Fee", which has never been charged in the past. Immediately upon booking, we were contacted by phone by the realty agency that managed the property and had to provide all booking and payment info again. My card was billed the service charge by VRBO and a deposit from the realty company. All other are to be made directly to the realty company. I called VRBO to find out why we paid $175 for them to basically email the realty company and let them know we wanted to book a property. They did not have an answer. VRBO was always such great company that provided valuable discounts. The best lessons learned are those that cost something... live and learn.

Had a reservation for 3 couple for a vacation to Okoboji Iowa. No response after getting Credit Card. Waited a day per their process... which is asinine to confirm a reservation if they have a booking system. Dinosaur of business model and I will never do business with them or their HomeAway service. Spent over an hour trying to discuss with someone on Cust Serv line but kept getting transferred and then hung up. All this a day before we are to leave on a snowmobile trip. Went with AirBnB and what a great service. Wish there was a zero star... One is too good for this messed up company.

Having taken advantage of a Sandcastle II opportunity for several years and being long overdue in recommending the location, this is an attempt to make up for past lack of action. If you are looking for an enjoyable vacation on the Gulf Coast, take a look at Sandcastle II, PH2, the penthouse at the 10th floor level. Our first vacation at this location was in 2000 and except for a couple of scheduling conflicts, we have been annual vacationers there since.
While you can choose from many Gulf Coast locations where you will see the same sand and the same sunsets, you will not see them from a condo which has been maintained and furnished any better than PH2. While perhaps not unique, PH2 is inspected and updated by Pam, the owner, not through an agency. The equipped kitchen is modern as is the washer/dryer combination. Furniture has been updated regularly, bathrooms have been redone and even beach towels are available. Venturing outside the condo, we have also enjoyed the well-maintained pool and hot tub as well as burgers or steaks on the gas grills which are cleaned each day.
Pam has gone above and beyond for us and I'm sure that she would do the same for others. About five years ago a medical situation required that we remain in the Largo area for an extended period of time. We found Pam to be most cooperative and helpful in making sure that we had "a place to stay." During that time we were able to spend a week at her Villa Madeira #207 unit and found it also to be well-appointed. I have little doubt that her other locations are equally well kept. This April, we will have the opportunity to stay our first week in 2404, Pam's 4th floor condo in Sandcastle II and then move up to PH2 for a second week. An additional advantage to Sandcastle: the Pub restaurant, directly across the street. I have no reservations with respect to a 5-star rating for PH2 and Madeira Beach 207.

We have been listing on VRBO for the last 9 or 10 years. We continued this year because there doesn't seem to be an alternative. The charges that have been added for both the renter and the owner are outrageous. They want to set up a reservation without input from the owner, among other things. Personally, I have done really well speaking with potential renters telling them what is nearby, all that is included in our condo, and answer any other questions. I prefer not to use credit cards because of extra charges. Besides, I like the personal touch.
What are we to do? If anyone has a suggestion or a plan, please let me know! We need to make sure we are in control of our own properties. I believe the website was no longer VRBO when they permitted realtors to take the first places in the line of rentals. What about the "by owner" isn't understood? Someone, let's get together to protect our rentals.

I actually was with VacationRentals.com prior to VRBO; each were purchased by HomeAway and then Expedia purchased HomeAway and a steady decline in how I can do business has evolved. VRBO - Vacation Rentals BY OWNER... not by corporate. My 2 ads with ~50 5 star reviews each has continually slid down the network's advertising hill... from the very top to near the very bottom. Why, because I'm only looking to advertise 2 very nice places to vacation and enjoy; I'm not looking to let Expedia charge my guests for doing nothing. I pay for the advertising as I have for years. Who is going to look after my guests if there is a need? I am and my caretakers are... not Expedia!!!! If a toilet or stove or TV quits... I'm the person that takes care of it, along with my caretakers. If something is not cleaned to my standards and a guest calls... I look after it (should that happen), not Expedia.
I was with VRBO when a couple in CO owned it and it has gone downhill since with HomeAway and now Expedia looking to charge guests for actually doing nothing that VRBO did not do in 2006. That couple may not agree with me now because they made a mint on the sale and they now are on the board. Millions of condos, houses, cottages, chalets owned by individuals and looked after by them and/or their caretakers and Expedia keeps trying to find ways to get their hands on the money that vacationers spend.... = higher costs to those vacationers.
I was today looking at the network where I own a house on the island of Hatteras, in one of those villages and I particularly looked for places to stay in the one village I own in. The site came up with 189 houses of which about 25 were actually in that village and my ad was placed around place #175 because I don't let Expedia take money from my guests and increase what they would pay (~6-10% more... higher for peak season). ~160 houses not in the village I searched for and many of them were a 1 hour boat ride plus a 20 minute drive away and some were 3.5 villages away and a 40 minute drive... listed ahead of my 5 star property as reviewed on this very site and I'm in said village. Money Hungry, Expedia, (HomeAway, VRBO, VacationRentals.com) and you're paying for it.

Just paid $500 for annual subscription to Homeaway. Because I do not accept anonymous bookings through online booking and Homeaway recently changed policy to charge outrageous booking fees to owners, my listing did not appear and after several calls from me, was canceled without a refund of $500 fee paid for annual subscription a week prior.

The reviews listed on VRBO website are NOT reliable and should not be trusted. They will only publish favorable reviews. We rented the property ID #:VRBO Listing #836805 Summer Breeze Galveston, TX Property Manager -Ryson Real Estate & Vacation Rentals and had a very poor experience so we filed the following complaint as well as tried to review the property of VRBO website. After getting the run around from VRBO, providing our rental agreement, proof of payment, photos inside the home and numerous other documents they refuse to publish our review of the property.
Description of situation and desired outcome: The house is not very well maintained. After our first night there (Thursday, December 1, 2016) we phoned Ryson to report that there was very little hot water. After one bath or shower there was no hot water for the rest of our family to shower. After one night of cold showers we phoned to report the issue along with a few other small issues. They said they would sent someone out that day. But again on Friday night we did not have hot water. That night it rained. Rain was pouring into the master bedroom on the east side of the house. We used the bath towels to protect the laminate flooring and on Saturday morning we again made a phone report to Ryson reporting the rain pouring into the house and again stated no hot water.
A very nice maintenance man did come out to try and caulk the window (but said the whole window would need to be replaced) and offered to adjust the temp on the hot water heater but he did not have a key to the hot water heater closet so he was unable to help with the hot water issue. He said he needed to take our towels because he had gotten caulk on them but he reported both towels and hot water to housekeeping and maintenance and we should expect to receive towel from housekeeping that day as well as a visit from Javier to adjust the hot water heater but neither housekeeping or maintenance arrived as promised.
After our trip I again phoned Ryson to report our experience and have not received a callback. On the VRBO website I wrote a review of our experience but it does not appear on your website. How are vacationers suppose to know about previous experiences if the reviews are screened. I am very disappointed with this whole experience.
Company Name:

VRBO.com

Website:

https://www.vrbo.com/