Vistaprint
Vistaprint is an online supplier of printed and promotional materials as well as marketing services to micro businesses and consumers. Customers are unhappy with business cards, monthly fees, ordering and customer service. The company offers printed marketing materials, promotional products and marketing services such as copywriting, design, Websites and postcard mailing.
Consumer Complaints and Reviews

This experience was the worst I have had. I ordered only 1 personalized mug but they sent me 3 mugs and deducted money worth 3 mugs from my bank account. I called, the customer service agent told me that the money has been processed back to my bank account but I do not see such transaction. In other words, I ended up with lost money and 2 additional useless mugs. The material designs was OK but not how I imagined it would be. Plus the customer service agents were very rude on the phone in a commanding manner. DO NOT EVER USE THIS SERVICE. There are many other options to use instead of this one. Good luck!

I recently uploaded a design for a business card with Vistaprint but had to call their helpline for assistance adjusting the design to fit within the safety line. The guy was very rude and impatient while I located the various items on the page, but eventually he made the right adjustments. Then we noticed that his amendments meant that the design (which had been a high resolution) was suddenly a poor resolution and not recommended! I tried to ring back but after waiting for 40 minutes or more, gave up and didn't order. I wouldn't try Vistaprint again. Very, very poor service.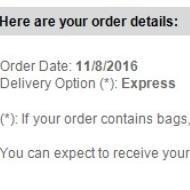 I ordered a small stack (100) of business cards and paid for the most expensive shipping option ($20 for "express shipping"). Vistaprint shipped my order using the cheapest and the slowest USPS option possible (first class mail). I feel that I have been lied to and this was completely a rip off. It's a 6-times markup in shipping cost and because of this terrible practice they lose my business forever. Don't support terrible business practices, there are many other competitors out there to choose from.

I just needed to give credit where it's due. Usually I'm the first to complain if something is wrong, so let me be the first to congratulate. I spoke with two amazing representatives earlier today and I am thoroughly impressed. Both Amoya and Scolette (hopefully I spelt it correctly) were professional, courteous and sounded genuinely happy in their job. They had excellent product knowledge and were super patient with me. I appreciate service like this and will continue to use this company as long as there are reps are like these two young ladies.

DON'T USE. Their Guarantee is WORTHLESS! I have been using Vista for a couple of years now and have never been so distressed by any company ever before. These people ruined my event by not sending me my order on time even after I paid for express delivery. After 2 days passed and never got my order I called them to find out why.
They told me that a card I had used had declined, so I asked them IT SHOULD HAVE SAID THAT WHEN YOU TOOK MY CARD DETAILS & how come they had not called me to advise me, they had no answer. (THEY LIED! I called my bank, they said NO such transaction has come to their ATTENTION). They said, "Use another card." I said, "Ok" but I know that I had used this card before and after I ordered from them. They said they would put an urgent delivery on for me... it never happen.
They said someone would call me about it. It took 3 months and I EVEN had to contacted them! I will never use them again. They said the case has gone to their legal department! Maybe they have a case to defend. I should sue them or better still I WILL go to Trading Standards, as they ruined an event that was attended by over 2 million people! I ordered 10,000 flyers, 8 tee shirts, and 3 banners. My biggest order yet. When I call now all I get is "Anis is in a meeting and won't come to the phone". IF YOU GET IT WRONG VISTA JUST ADMIT IT SO WE CAN MOVE ON. I WILL NEVER RECOMMEND YOU AGAIN! They fobbed me off with all kinds of different excuses. Get it right Vista. It's a disgrace...
How do I know I can trust these reviews about Vistaprint?
636,825 reviews on ConsumerAffairs are verified.
We require contact information to ensure our reviewers are real.
We use intelligent software that helps us maintain the integrity of reviews.
Our moderators read all reviews to verify quality and helpfulness.
For more information about reviews on ConsumerAffairs.com please visit our FAQ.

We recently used an online design company to have a logo created. After receiving the files, we ordered business cards, letterhead, and marketing portfolios with the new logo design. The next day, the design company contacted us to say that the logo had been created with copied work. I called Vistaprint immediately and they cancelled my order and refunded my money even though some of the materials had already been printed. Vistaprint did more to resolve my problem than the company that created it. Very gracious! We are a nonprofit serving homeless children so this was very much appreciated!

I have had a website with Vistaprint for years. As the business grows I realize that their platforms do not offer a lot of flexibility or functionality. However, the biggest problem occurred yesterday (10/27). Apparently their hosting website went down which means that my website doesn't work. Vistaprint was aware of the outage but did not make any attempt to reach out to their customers. I was notified by a customer that the website wasn't working. I reached out to Vistaprint and I was told that it would be 24 hours. The website is still down and now they are saying it's going to be 48-72 hours. I asked why is it taking so long, that's not acceptable. I was given no response, no resolution, no workaround, nothing. Now while it's down I am losing orders. There isn't any sense of urgency or concern when I ask for updates. Definitely switching who I host my website within the next couple of weeks.

I have used them for over eight years. Even if there are real and true issues, they always generously fix them. I would imagine people who have abused them have caused some changes, but overall - they are my absolutely favorite company because of their world-class customer service. If people cannot see past their own contributions to any issues, possibly arrogance or not allowing enough time for "just in case" issues, then it's their own fault and not VP's fault. I have never had a loss or something so bad, in eight years, at least, that was not taken care of.

I subscribe to email marketing about 3 months ago (Jul 2016). Since then, I have sent out 6 email campaigns. There were issue with two out of the 6 emails - with a delay of 5 days for one and a week for the other (It may have been longer, as I cancelled the service after a week). I think to offer an email marketing service, Vistaprint should have made sure the emails would actually be sent. I also had poor customer service experiences with Vistaprint each time I called regarding these issues - never once did they contact me to give me an update as to what was taking place or why my issue was not resolved. Additionally, I attempted to write two reviews on the Vistaprint website regarding this service and each time, my review was "moderated" and not allowed to be displayed.

I am extremely disappointed by the service of Vistaprint. I have designed a Calendar with my photographs and ordered online for printing through Vistaprint. I have got very bad print of the calendar set. My account no. is #: **. I am feeling extremely frustrated after getting the hard copy of the Calendar. I strongly appeal for a at least presentable print of my calendar.

I ordered address labels recently, which never came... I got an email two weeks later, telling me my card was declined for a pending transaction. I checked and they charged me $18.18 for an order I never got and then tried to recharge me and the website said "partial order pending". I imagine these thieves get away with this a lot, as people are busy and may not notice duplicate charges. Scum of the earth. Would never order from them again. I was very fortunate in that I happened to lose my card two days after the original purchase, which changed the account number, and they were unable to rip me off.

I signed up to Vistaprint for some business cards. I paid for these then a week later 25 was taken out of my bank account for no reason. This was two years ago. I have dozens of emails stating they are looking into it but nothing has been done still waiting. I will never trust an online company again. Be careful who you give your bank details to.

Always accurate and timely. Inputting info is simple and precise. Vista print products are good quality and very affordable. I have been ordering business cards, checks and labels for years and have never been disappointed.

There is no better value for the money than Vistaprint for business cards. Very customer focused. Very simple and well organized. I have ordered two different types of business cards from Vistaprint. It's a very simple process and the quality they provide is superb. Also the other appropriate collateral material they offer is very helpful.

Usually posters of my artwork also, business cards and postcards. I love the way it all turns out! You can get help if needed, fast shipping service. Upload photo that has already been edited on Picmonkey. Choose type of product, click on order. If you need business cards that you want to design yourself this is the place, PLUS they have coupons.

Vistaprint has major quality and customer service deficiencies. Made my first order with Vistaprint. The business cards I received were of such poor resolution that my contact information was not legible. I called customer service but had a hard time communicating due to the low level of english proficiency. Asked to speak with a manager and got my money back. Then tried the chat center, I wanted to give them a second chance to explain what went wrong and to reprint the order. The person on chat was worse: combative, angry, short, and flat-out ignored some of my questions. He also ignored my request to talk to his supervisor.

An absolute nightmare of an experience. Do NOT ever waste your money on Vista - get your designs done professionally. Like many other people, I was sucked in by the "cheap" price, but the process and wait time (because of their mistakes) actually costs you more in the long run. It's not only about the money - everything from the customer service (general rudeness from staff such as the "supervisor" Courtney) to orders not being finished is very stressful! Every step of the way, they managed to make a mistake on something minor. There was not one step that could be straightforward.
I began with an $180 logo design order - where you submit a brief of what you're looking for and get 3 x logo designs. So I got the designs and they were VERY average. It looked like it was stock standard or something they'd pulled straight from the internet. Either way, it just wasn't suited to my brand. I thought that maybe they just don't understand my brand or personality, which is understandable, so I kept pushing on thinking it will work out.
With the $180 order, you're meant to get 3 revisions until you're happy with the service. I got a revision or 2, then I just didn't hear from them about that order or receive any progress. I had to call and email every day, wondering why my designs had just "stopped" progressing. The customer service consultants recommended that I spend MORE money and place a $5 "logo edits" order to try and get the process "rolling" again. So I did. This time, the logos were completed, although the quality was not the best, I started to see some results. I still wasn't happy with the design for my brand, so I placed another order being hopeful that it would work out.
Every order from then on was not complete. I'd request my "revisions" and they'd either not reply at all OR send me the SAME designs from before. So then I'd lose one of my "revisions" because of their mistake. I contacted customer service to try and be reimbursed for the revisions (not in money, but by getting back the revision on my account). They refused to reimburse me the mistake they'd made countless times.
I kept calling and they told me "just place another logo edits order", but the subsequent orders were never complete. There were various other errors, such as sending me designs with no feedback button on the email. Usually, you get 3 revisions and they email you a link to either approve the design or make changes. Sometimes, they would just forget to do that. So there I was, on the phone again. So many orders later, I had to keep calling and ask "where are my designs?" or "did the design team forget to work on my order?" I was greeted by the same customer service team in Jamaica. They were very rude and unhelpful.
Eventually, I requested a refund for my orders (the most recent request for a refund was on the 14th September 2014). I told them to KEEP my most recent order active, as I wanted to see the process through and (hopefully) get a design that I'm happy with and can use on my website/business card/flyers/invoices etc. It didn't happen. So 4 weeks later, I've got a lot of low-quality logos that don't reflect my brand. I've spent money, then been refunded money, spent most of my time on the phone to customer service, wasting my personal savings on phone calls.
They now refuse to work on my logos, because of the errors they've made. They accused me of "abusing the system" even though the majority of my logo orders were not finished! I spent 50 minutes on the phone today to two representatives who said "we are no longer working on your logos". When I asked to be put through to the Manager or Director, I was transferred to "Courtney" (not sure of the spelling). He told me that they'll do one more revision. However they won't be completing my order. I'm entitled to 3 revisions and one of those was messed up by Vista (last night). They just sent me the same design again to try and avoid doing one revision.
He said they are reviewing my account so they won't be completing my order. I said that's very rude customer service and that I'm entitled to have my order completed, but he refused. Henceforth, I am here, reporting the matter. If I could rewind time, I would've gone to a local company, paid more and probably received a design more personal and suited to my Marketing business. No matter how many times I gave Vista a logo design brief (clearly marked out on PDF's - which also took time to create), they just didn't understand. The quality of work seemed very low. It was as if they'd rushed the process in order to get it "done".
A lot of times, they didn't even have the decency to finish my orders, which I paid for (later refunded for). They lack the personal design understanding that you get by sitting with someone local and explaining your brand. They lack skills in producing designs. A lot of the time I received wonky lines OR logo previews in such a low resolution that I couldn't even see the details.
Many times, I felt like ending the process and so I requested the editable artwork, which was a nightmare in itself. I wanted the artwork so that I could try and finish the process myself. I wanted to take the work into Adobe Indesign and make colour changes so I could try to finish the process as quickly as possible. When you're trying to start your own business, you're racing against a clock sometimes and I figured if I got the artwork then maybe I can finish the order myself. Sometimes they'd send the Adobe Illustrator artwork, and other times they refused. That was more time spent on the phone which I didn't have. Having to explain why I need the artwork and how I need my orders completed.
DON'T waste your money just because it appears cheaper than other services. The last four weeks have given me a pile of unfinished, unusable logos that don't fit my brand. I've spent way too much time on the phone to be greeted by staff that obviously get complaints all the time and wouldn't even listen. I've now got an order where they've promised 3 x revisions and they're refusing to complete the revisions because it doesn't suit them, and the process has been too much for them. Vista should try being in the shoes of the customer, then perhaps things would change. Until then, don't bother with them!

We have ordered numerous times from VistaPrint, but this time I noticed a error on the cards and they needed to be changed instead of just reorder. It then makes you go through the entire process all over again. We carefully made our choice of 1000 postcards at $.07 each (we had written down the price). We reached the end (after pages and pages of other materials and web pages they try to foist onto you) and I noticed the price didn't add up. I paged back to find that the page had changed to read $.13 each postcard. My boss and I had sat together and written down the price quote before us, but as we traveled deeper into the website, they hoped it would be enough time for us to forget the quote we agreed to and nearly doubled it.
I immediately called them. They blamed it on the fact that I added a coupon code. So they hike the prices up and let you THINK you are getting 20% if you use a code? Then they blamed it on the fact that we had art on the back of the card. I explained to them their own website showed that charge was kept separate and was not a 45% increase. They scrambled to find a code that would bring the items down to the first price we saw. They ended up with $.09 a postcard and then credited back our credit card for the balance of the amount. I am furious and I wonder how many people get taken by their tricky website tactics. Watch your check out prices!! Pay attention to the prices quoted to you in the beginning of your order to what they turn up at the end!!

I live in rural Montana and have a PO Box. The USPS returns mail that comes addressed to our physical address so I do not want our physical address printed on our checks. I even called and they refuse to use my mailing address on my bank statements. Not happy with their customer service. :(

I purchased several items with Vistaprint. One was a website. At first the ship to address came up wrong so I had to call and get that fixed. The lady I talked to cancelled my entire order. So I have to call back and get it reordered. Everything was ordered except my website. No one at the company knows why. So I got online and ordered it again because dealing with their customer service is a nightmare. So I ordered it and it shows processing. I gave it 24 hours and still nothing. I called again now to find out that my account is on hold but they can't tell me why. So by this time I am talking to a supervisor, that said it would be fixed in 24 hours. She would call me and let me know. I gave her 48 hrs and nothing.
I called and of course she wasn't there. I had to speak to someone else that had me on hold for 15 minutes every time she left or had to talk to someone. So she said no one was there in the technical department that could fix this issue at 9:50 in the morning. NO ONE? Really? So I then talked to a manager that said he would stay on it and make sure it was resolved. But no one could tell me why it was on hold and no one could seem to fix it even after 48 hours. I canceled the order for the website and the search engines that I ordered. Hopefully the rest of my order will be ok. Or I will be calling back. I advise not to use Vistaprint as they seem very uncapable of doing such a small task. I will never use them again.

Extremely disappointed in Vistaprint. We ordered a shirt that was especially designed for a gift. I purposely ordered it on 8/7/2016 to ensure that it would be processed and delivered by 8/24/2016. According to Vistaprint and the tracking number it says that the item was delivered and left in our mailbox. We live in an apartment complex and I check our mailbox multiple times a day. It was not delivered to our mailbox, leasing office or front door. I needed this delivery before 8/24/2016 because it is intended as a gift for someone who we are flying to see.
When I called to inquire about the whereabouts of my package the customer service representative Robert ** informed me that they could reissue me a new item, which they no longer had the correct size and it wouldn't be to me before we left or he would refund me for the original product. I question why they could not identify who the package was left with or where it was delivered and Roberts response to me was, there was nothing more they could do for me.
This is extremely frustrating because I am on top of all our orders and deliveries and I have never had this problem before. I even asked if they could overnight me the product and he said they would not because they could not ensure that the product would be complete within the three business day window. If you have a customer who paid for a product and the company fails to deliver the product it's shameful. I also should note that I paid extra for the shipping and handling to have it sent via UPS rather than USPS. I will never use vistaprint again and I would highly advise others to think twice prior to using them.

I have now had to cancel my second Visa debit card because Vistaprint continue to illegally debit my funds. My bank has successfully gained some refunds but state that some amounts have been outstanding for over 45 days and can't be re-debited. These are not small amounts. 14/5/16 $47.98, 4/3/16 $37.87, 24/2/16 $42.98 + more. At least they are consistent, taking out the same amounts every month. I will NEVER AGAIN USE VISTAPRINT as they scam your account. The little saving is gobbled up by scamming your account for months and months after your order. Be very careful of these people. They are definitely not ethical as per my experience on several occasions. Vistaprint, if you are honest people you will contact me through this complaint and refund my money. Anyone else had this problem as well as me and a friend? We may have a class action.

I ordered my wedding invitations through Vistaprint on the recommendation of a couple friends who recently got married. I really enjoyed the vast amount of templates as well as how customizable each one was. I ordered them and while reviewing them after ordering I noticed that somehow my fiancé and I had put this years date instead of next years date on the invites! I was devastated because I thought it would be super expensive to reorder and we are on a fairly tight budget.
I decided to send an email to them to see if we could cancel them before they were shipped but they had already shipped. I thought we were out of luck and would be paying another $200 to print new invitations. But they offered to put a credit on the account equal to what we had paid originally for the invites so that we could reorder them. So to order new invites with the proper date it cost us $30! I am super impressed with both the quality as well as how much they helped get us the invites with the right date on them - which was ultimately our fault. I was super impressed with how amazing and accommodating they were.

We were/are totally flabbergasted that in this age of 2016 a business would send all of your personal info through the web to your email! Even after we emailed Customer "Service" the Obvious, to quit sending our name/bank/address/etc to our email... they Continue to do so. From now on we will pay more and order Locally. They get an F grade.

My daughter needed business cards for a pet grooming shop she was opening and managing for a local veterinarian service. The vet was going to order cards from a commercial printer but we couldn't be sure when the cards would be ordered or when they would arrive. I ordered one box of cards from Vistaprint to tide her over until the other cards would arrive. The online tools to create a card were a little bit limited but certainly adequate. There wasn't quite as much business-specific stock art as I might have liked but I did find an illustration and a layout that I liked once I adjusted the font, type size, colors, etc.
The cards arrived on the day they were supposed to (less than a week after I ordered them, and without paying extra for faster shipping). The print quality was excellent (better than I had expected for the price). The card stock was just a bit thinner than I might have chosen if I had actual samples to choose among - they do offer heavier stock at a slightly higher price - but the cards looked really good. The cards that the vet had ordered elsewhere arrived nearly two weeks later. Those cards had cost more and they were on barely thicker stock, but the print quality wasn't any better and the design wasn't nearly as nice. We will definitely be going to Vistaprint when we need more cards.

I've ordered many products from them and have been very pleased. Unfortunately I made an error with the dates on one of my orders. Not only did they correct the error, but they reprinted them without charge!

Something happened to Vistaprint since I started to use them a decade ago. The last business cards I received look bad at the first sight. The fact they shipped bad product to me means no one looked at it before shipping. That indicates gaped quality control process that may hurt these guys in a long run. And with bad QC there is no guarantee it won't happen again. There were just too many obvious flaws in printing like random paint stains and cutting (rough edge) that should have been picked up at final check before shipping. I noticed these in first 3 seconds after taking the new card out of the box.
Also, the overall print resolution is very low and when I compare it with my old business cards, it makes new ones not acceptable to be handed over to new potential customer. What happened guys? I added one more star because they process my refund immediately which deserves recognition. I wish I could give them 3 start but I cannot say I was satisfied with the experience, so two stars is what the truth is. I wish Vistaprint tighten quality check process to prevent more customers walking away. Good luck.

Created a custom banner but when finished could not edit to include as outdoor material with grommets. Phoned in and the rep had to re-create my banner which seemed fine because I reviewed it again before clicking to order and pay. When the banners arrived the logo is distorted and looks terrible. THEIR ONLINE ORDERING IS NOT WYSIWYG! What a waste of time, money and effort for my small business. I can't believe the printer would actually, with a sound mind, print the banners all fuzzy and distorted but the rest of the contact information clear and concise. Not what I signed off on to have printed! I had ordered a banner in 2015 from Vistaprint using their own stock setup and the same thing happened. They were having a "sale" last month and forgetting my 2015 experience used them again.
Vistaprint does fine with business cards but they should leave the banners and such to experienced professionals. Now this small business has to find another vendor and get the banners done correctly for an upcoming event (and pay rush services now that the Vistaprint ones look like **!). I would advise avoiding Vistaprint for any banners and such. Go ahead and get your business cards here cheap but go elsewhere for any type of quality banner.

I will never order from this company again. It took a week after my estimated date to get my business card so don't pay your extra cash as well as I never received my promo box. They don't tell you it takes a month or more before you receive it in the mail so that they can charge you the full price. So you're not really getting a free trial like they tell you. I called to try to cancel the promo box. The rep would not do it for me. I had to figure it out online myself.

They made the product as promised with excellent service and quality. I would love to work with them again.
Vistaprint Company Profile
Company Name:

Vistaprint

Website:

http://www.vistaprint.com/