Vistaprint
Vistaprint is an online supplier of printed and promotional materials as well as marketing services to micro businesses and consumers. Customers are unhappy with business cards, monthly fees, ordering and customer service. The company offers printed marketing materials, promotional products and marketing services such as copywriting, design, Websites and postcard mailing.
Consumer Complaints and Reviews

Vistaprint is a pain in the ** to deal with! I asked them to design my business cards and 3 times when I reviewed I asked for changes which they never implemented sending me the same tired design they created so I did it myself. NEXT I designed my website on my own. HOWEVER I wanted to make changes which were never implemented so I just canceled the account vs having to do it all over again even tho this month was free... Still not worth it because even tho I clicked on their link to my website nothing showed up so I had to get to it thru my account. NOT satisfied. I did order the business cards I designed which should arrive (per their calculations) by 8/17 so hopefully these are good quality.

It seems like Vistaprint's service has really declined in the past few years. I was actually shocked by how cheap & low quality my business cards were this time, a huge difference between this order & my last one. I ordered 1000 cards last time so it's been a while since I've needed any (just over a year.) I guess with expansion & more business they've decided to cut corners. I'd rather pay more somewhere else for cards I actually feel good about handing out. As it is I kind of want to dump these in the trash & start over at a new printer. I'm so disappointed.

I have been using VistaPrint for several years for my Ebay store poster sales. I had to discontinue using them for my small posters after they stopped using mailing tubes for 11 x 17 and switched to flat boxes that often got crushed in delivery. Now my larger size orders are consistently running late in processing and delivery, endangering my standing with Ebay as tardy delivery can cause an account to receive negative feedback or even be suspended or revoked. Contact options through their website have dwindled and the email option listed only leads to an endless loop with no email address or link. My volume of orders with VistaPrint had been reduced to about one third and may end altogether if they do not get affairs in order.

I have been placing orders with Vistaprint since June 2017 because my local printers closed down and I was told that Vista Print was the best and their customer service relations were impeccable. Well, how wrong was I to go with them, our first order was for 2500 metallic business cards which turned up with no metallic at all so as anyone would I rang up to complain, the customer service team were so apologetic and placed another order free of charge. But when this order arrived it had NONE of our logos on the card just the text, so once again I rang to complain. Eventually, after long discussions with many different departments, the problem was resolved and new cards were sent out yet again.
While waiting for them to arrive I placed an order for some basic t-shirts thinking they won't mess them up as it's just a simple logo, but guess what. To my horror they messed it up. The logo was on the back of the t-shirt, not the front. So you guessed it. I rang back up to complain. We did eventually receive the correct business cards and t-shirts after 3 more phone calls and wrong orders. I have since received an email from the customer care department apologizing for all the issues which I thought was nice until I read the last paragraph of the email in which they state that my account is to be closed effective immediately. How on earth can a company apologize with one hand then close your account with the other?
So I rang to find out what was happening and I spoke to a guy called Anis and he was as rude as can be and would not listen to a word I was saying and actually hung up on me. I have all the wrong items that they sent me as proof of all the wrong orders but they are not interested in proof. So to all those people thinking of using Vista print, I would strongly urge you not to as they treat small business peoples like dirt. They may be a multi million dollar company but if you treat small business like you do you won't succeed for long. VISTAPRINT are a bunch of ** in my book.

I give everybody the benefit of the doubt. However after 3 screw-ups by Vistaprint in a month, I'm seeking a new company. Vistaprint will cancel an order on you without notification, then when you get the shipment of the other items, you find the problem. You then have to fight with customer service for the refund. Be careful when looking at the price. Vistaprint will show one price, then suddenly at the checkout, you have a new HIGHER price.
Vistaprint will hold back orders to ship them all at once, despite being separate purchases. You will NOT get a break on shipping and orders will be delayed so Vistaprint can make an extra buck. I was given a UPS tracking number, after 3 days with no UPS activity on it, I contacted Vistaprint. I'm still waiting to hear back from Vistaprint. I seriously doubt this order will arrive anywhere near the delivery date. In short, Vistaprint is a low cost, low service supplier. If you have the time to play their games, they might work for you. I say spend a few bucks more and get a reliable seller.
How do I know I can trust these reviews about Vistaprint?
850,588 reviews on ConsumerAffairs are verified.
We require contact information to ensure our reviewers are real.
We use intelligent software that helps us maintain the integrity of reviews.
Our moderators read all reviews to verify quality and helpfulness.
For more information about reviews on ConsumerAffairs.com please visit our FAQ.

I ordered door 10 magnets for our store, 4 of one design and 6 of another design. First they never showed up, so I called and was told they were hung up in production. The gentleman tells me he will resend the order and refund me $100.00, Okay great. The magnets finally arrive and I have 5 of each design, they did correct it by sending the missing magnet but I never saw that $100.00 refund. I used this company before a few years ago and was always happy with my experience. Not only will I NEVER order from them again, all of my co workers witnessed everything and that is a lot of bad reviews that will be shared.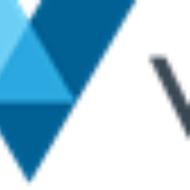 They started a new policy that is basically extortion. I did contact them via email and this is what I said to them. I also called them and complained. This is what I stated and I copied it and now I will paste it so you know exactly what I said. "I have been with you for years and I really am very disappointed in your new policy to threaten me with removal of my work if I do not order now. I just ordered all of these brochures and now you are telling me you are going to make me re-do all my work if I do not order now. I call this extortion. This is really really bad business on every level. I have sung your praises to my colleagues for years and I certainly cannot do this anymore with this policy of extortion."

I have used Vistaprint for both professional and personal items. I have had the best customer service from their team. Just recently I ordered over $100 of invitations for my wedding and the package was stolen. It was not Vistaprint's fault but they replaced my order FOR FREE anyway. This was a huge relief being that we have a tight budget for our wedding. Not only has the service been great but their invitations are 1/2 the price of some of the other companies and they run better discounts. The invites that I picked out were .70 cents/pp. I had a 30% discount and on a similar website they were $1.40/pp (with a 40% discount they were still $.84/pp) and the invitations were almost identical.

I counted on Vista Print for promotional products for a big event. They didn't complete order as promised. Just wanted to cancel and start over. I've ordered promotional products for years... First time w/ Vista Print... First bad experience. If you want your order, don't use them. It's not worth the trouble. Terrible!!!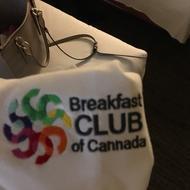 Contacted Vistaprint to make custom polo shirts for a charity event. The customer care woman worked on the logo with me over the phone and I approved it for the men's and asked to copy the exact logo to the women's polos which should be straightforward enough. Cut to day before the event we open the package and the men's shirt is okay but the women's polos all have "Canada" spelt wrong!!!! It was very straightforward. Then I sat on hold for 19 minutes Monday evening trying to get a hold of customer service. when I finally got on with a human they were incredibly uninterested and offered very little help. I eventually just asked for a refund. Now I am calling all over the city seeing if someone can redo the stitching last minute. When I got in touch with someone locally he said he had many customers who had come to him with the exact problem. HORRIBLE experience. I advise people to not go with this company.

I ordered 10,000 flyers copies from the company. I had a feeling that the quantity is not correct, so I spent half the day counting the papers. They had sent over only 8,000 pieces. I called and they said they will send in the rest. I don't like to waste time on such small things. I will now be checking every order. It's most likely I will be taking my business elsewhere.

Ordered soft touch cards on thicker stock. What arrived were thin paper cards, the front was high glass, the back soft touch. The cards weren't sent in a business card box as they usually would, and instead were wrapped in small batches all loose in the box. Some of the stacks of cards were cut unevenly, showing a white line on the bottom. The entire order was a mess and not at all what I expected since I usually had good luck with Vistaprint.
When I contacted customer service, they refunded me the money once I explained what I received vs. what I ordered. That person was understanding, even saying "Oh wow" and offered me the option of full refund or re-order (however the soft touch paper was not in stock) so I went the route of the refund. I then received a link to write a review, so I did. It was honest without being snarky or mean, and stated the facts. I got an email back saying that my review didn't meet their criteria, so I figured it would be helpful to write it somewhere.

I ordered 2000 flyers to be printed and shipped so that we would have them for delivery and into customer's hands for a special event involving a 4th of July sale.
Vistaprint charged our card but never printed the flyers. They would issue tracking numbers for UPS that UPS Never picked up from their site after a week after the required delivery date. We even paid for expedited shipping and still no printing or shipping of our order. They called, and offered to have them printed and overnighted to us, so we said okay. Two days later we still did not have our flyers. So we called them back and they still didn't print them or ship them.
So they take money and do not provide products. Better to get something printed locally, or on Moo.com where you know they will provide the service instead of stealing you money. They claimed after all of that they would refund our money, which burned up all of the time that we had to get the flyers printed. So... We were not able to provide the 4th of July sale at our store because we couldn't get the flyers printed to tell people about the sale. #NeverPrint @VistaPrint...

I'm absolutely happy about choosing this company. I read all the reviews before ordering! I decided to order because the price was so much cheaper. I ordered this Tuesday after hours and received my beautiful cards on Friday morning. That's amazingly fast. I'll definitely recommend.

I ordered a long sleeves T-shirt with my brand logo on it. And I received real quick, I was expecting the product much later. The print looks amazing and the T-shirt quality is also good. The only thing I'm giving 4 stars is size chart on the website. It is not completely accurate. It's a little bit smaller than I expected. Other than that, it's really easy to place your order so I like it.

I have ordered regular wallet style checks (150) per order from Vistaprint and on every occasion for the past 4 orders they have shorted me by 5 checks. I call them they tell me they will send me 25 checks due the issue and they do, they say they are aware of the problem and assure me it won't happen again. I place the next order and again they short me! I am sure I am not the only customer this has happened to, and I feel as if they are not correcting the problem banking on how many people really count the checks they are sent. This company will no longer get my business as I consider them to be cheats.

I have ordered from this company 9 times in the last 3 years. Of those 9 orders, 3 of them were received incorrectly. The first was a calendar with a huge ink run through the month of December. The second, I ordered 100 invitations and 100 envelopes. I received 100 invitations and 60 envelopes. And the most recent, I order an embroidered polo shirt for my Dad for Father's Day in an XL. I received the shirt 4 days before Father's Day in a 4XL! They refused to express ship me a replacement shirt because they said that custom work needs to be inspected before it ships. It sure doesn't seem like they inspect their shipments to me. I wouldn't recommend this company to my worst enemy! Don't waste your time.

I had previously ordered business cards and had been pleased with them, but this latest batch I was really unhappy with. Partly my fault - print was too small, but partly their fault - quality didn't seem up to snuff, rough corners, etc. Without as much as blinking an eye, they offered a full refund including refunding my expensive expedited shipping fee. I have rarely encountered a company that offers such easy and prompt response to concerns. Because of this, I would not hesitate ordering from them again.

I ordered a personalised photo mug for father's day. I checked and double checked my order online and previewed it before sending order. The parcel was delivered. It took over a week and when I opened it I had someone else's order. I called Vistaprint only to be told "Sorry we messed up but we can't get your item to you before father's day. We don't deliver weekends and your refund won't be in your account for 7 working days." So not only was I left with no gift - I could not even purchase another gift as I had no money until my refund went thru. I urge customers to not order thru this company. They are unprofessional and don't care about the customers. If they mess up your order then tough luck. That's Vistaprint's attitude. BE WARNED.

Placed first order on 14/5/17, order arrived and one side was printed upside down. Rang Vistaprint and they sent a second order out, second order arrived and they were exactly the same as the first, upside down. Rang Vistaprint and they said they would send it out again and guaranteed it would be correct. Third order arrived, they had only sent envelopes. Not what I ordered. Rang Vistaprint and they said they would send the order out for a fourth time. Gave up and went elsewhere in the end. Customer service department are rude. AVOID and go elsewhere!

I contacted Vistaprint regarding some charges, and I received excellent customer support from both of the above-named individuals. They were professional, understanding, and, I feel, upheld the values of the company. I was disconnected from Paula-Gaye before we could finish addressing my issue, however after chatting with Jazdia, I was able to be advised of my options so that I could resolve the problem. Would recommend to friends and family. Thank you.

I ordered some stamps, stickers and a car sticker from Vistaprint with a promo code making them free. I received a confirmation email and then I received another one stating that I will not be getting my order because they would not honor my promo code. I didn't understand why the promo code would go through then be told that it wasn't going to work.

First big workshop/performance in a year, I ordered business cards and paid a little extra to ensure that they would arrive early with time to spare *just in case*. They never arrived. I contacted the company, they had no information as to why I didn't receive them, tracking number offered no useful information. They told me they could send a replacement on Thursday. My workshop is the day before, on Wednesday. I had to ask for a refund. The only good thing I can say is, unlike the business cards, which were supposed to arrive in 5-7 days, the refund actually showed up. I can't even put my disappointment into words, but I can say I will probably go back to Moo and never take suggestions from friend ever again.

I ordered "matte" business cards. They sent something printed on semi-shiny cardboard, the kind that dry cleaners sometimes use when you send your shirts out to be laundered and folded. Cheap, cheesy, mottled with shiny and not shiny surfaces. And they claim that is matte. It isn't, it's crap. They wouldn't replace them with matte, only refunded my money. I wasted a lot of time, and the only thing that benefits (!) is the landfill.

They claim that for any reason they will honor a satisfaction guarantee, but this is under their discretion. That is what they "forget" to mention. I tried to get my document reordered that they messed up, they left out one part of the order, and then when I reached out to them again, they said there is questionable activity on my account and that I can no longer place any orders. What a joke! No wonder they are so cheap.

I won't go into detail about their ineptitude, what I will say is do not waste your time on this company. I have been chasing a refund for their mistakes for 4 months and they show little to no common courtesy. Help yourself. Find another company.

Throughout the 4 step checkout procedure Vistaprint is quoting $39.99 'of your photo book'. This price is reflected on two different pages with absolutely no indication that the price may vary at checkout or subject to any additional costs. It is only once you go to pay that you discover that the actual cost is much higher! In my case it was over 4 times higher! I feel this is false advertising because Vistaprint make it appear in their wording 'of your photo book' that it is the final cost and is not subject to any additional fees or charges.

NO customer service despite many emails. Ordered on line - very simple - but when product arrived the print quality (colour) was very poor - illegible. I used the suggested format online. Despite many emails (4 now) and the promise of a response in 1 working day... nothing from when I asked several weeks ago. Phone number does not work. Please refund.
I wrote this to their customer service dept and their response: "Our staff has read your review and values your contribution even though it did not meet all our website guidelines. Thanks for sharing, and we hope to publish next time!"

Vistaprint will not publish my review, it is the truth. I was placing an order for business cards. I placed an order around 2/17/17, it was never shipped. I did not receive an email, I was not contacted in any way with an update about my order. I finally got ahold of someone in customer service and was told my order never got to the printer. It is still in processing. I've had an account with Vistaprint for many years and did not need any new artwork, I just changed the color so what's the problem?
Finally I was able to get in touch with customer service and she refunded my money. (I did not ask her for a refund) I just wanted my order. Then she told me she would resubmit my order and I would receive my order ASAP. NOT, my order is still pending. I seem to be in processing purgatory. Money is not the problem, they have yet to notify me as to what the problem is. Maybe someone at Vistaprint will read this and help me out but that's what the last person was supposed to have done.

I was working on a flyer for a client. A lot of graphics etc. When the client decided to proceed I found it had been deleted from my account. 3 HOURS WORK! They delete all drafts after 60 days. What world do they live in? SUCKS.
Vistaprint Company Profile
Company Name:

Vistaprint

Website:

http://www.vistaprint.com/