Vistaprint
Vistaprint is an online supplier of printed and promotional materials as well as marketing services to micro businesses and consumers. Customers are unhappy with business cards, monthly fees, ordering and customer service. The company offers printed marketing materials, promotional products and marketing services such as copywriting, design, Websites and postcard mailing.
Consumer Complaints and Reviews

Hi all. I have been using Vistaprint for 7 years in NZ. Yesterday I seen a car at my local supermarket signwritten with my logo which I purchased 7 years ago from Vistaprint. The issue is that I am still using the logo. I did some research and turns out that the company started in 2016 so 6 years after my business. I contacted Vistaprint and asked what the story is with this. Can they resell your logo which you have purchased 7 years ago. I purchased a logo 9 years ago from Vistaprint in Holland. After I purchased it, they took the logo offline so no one else could use it. That is not the case in NZ. After logging my complaint via phone they basically told me they couldn't do anything and that they own the rights to the design! I have paid for the logo and it nowhere stated that when I purchased it that someone else could use the same logo. Why would I buy a design that someone else already has.
Now I believe that this is a mistake from Vistaprint and not mine. Now the best thing is coming. Vistaprint offered me a refund of the logo I purchased so I could re-brand with their personal logo designer which I would own all the right to. Just let me think about this. Ha ha what a joke. You are asking me to re-brand after seven years using this logo, signwritten my car, reprint all my t-shirts, hats, pens and caps because you sold the same logo twice. I believe this option should be given to the other company which started in 2016 not to me when I started my business in 2010.

I was very happy with Vistaprint for years. But then I start seeing another landscape company in my town with the same exact logo, saying, colors and everything just a different name and phone number. I am very known around here for my quality of work and pricing. Now some brand new company has my same everything. Hopefully this won't affect my business. But the Vistaprint does not discriminate for exact logo for the same ZIP code which means some lazy company can look exactly like you and possibly make you look bad or take your rep. So what do I do? Change my logo of years of building up? Super bummed.

I have never done business with this company. My credit card had 5 charges from them in January. The charges were refunded 5 days later. I called and was told that they would need to "escalate" my inquiry to the fraud department. I have no idea how they obtained my credit card number or what the charges were for. The charges were not associated with an order number or description, and the representative could not pull these up, although she did seem to have the credit card number. I have canceled that card.

I have used Vistaprint for years with 0 issues in the past. I recently placed an order with them for business cards and postcards. My business card was just too dark. I contacted them and they made it right within 5 min! I will continue to do business with them! THANK YOU for standing behind your slogan. "Absolutely Guaranteed. Every time. Any reason. Or we'll make it right." and you did! :)

I ordered bridal shower invitations and the tracking information said they were delivered by USPS; however, I never received my order. When I called Vistaprint's customer service line, they went ahead and reordered the invitations to be sent to me within 3 days, only this time, they would be shipped directly through UPS. It was such an easy process and friendly process! I will definitely be continuing to use Vistaprint for all of my printing needs.
How do I know I can trust these reviews about Vistaprint?
697,568 reviews on ConsumerAffairs are verified.
We require contact information to ensure our reviewers are real.
We use intelligent software that helps us maintain the integrity of reviews.
Our moderators read all reviews to verify quality and helpfulness.
For more information about reviews on ConsumerAffairs.com please visit our FAQ.

I recently ordered two shirts. However I ordered the wrong size and didn't realize. I went on the website to change the Larges to mediums and was a little disappointed to hear that the order had already been shipped. However, I checked my email and saw they had sent me a free one. Great company!

Vistaprint Digital Website Hosting is terrible in the extreme. I have been with Vistaprint for 5-8 years. The three websites that I have with them were down for 90-120 days out of 2016. Thus far in 2017, they have been down 6 out of the 8 days so far (It is 01/08/17). They have customer service seven days a week but they cannot really resolve this ongoing problem. I have not left because after googling web hosting companies, I have yet to find one with a great reputation. Until I have some confidence that the grass is actually greener on the other side, I am just going to try and effect change where I am. I literally have hundreds of hours in talking to the tech dept. The sad thing is, they have a really great website builder that can make you look very professional. If only it worked better, really at all.

I am the owner/operator of an estate sale liquidation company in New Jersey. For years I have used and loved Vistaprint. The last 6 months - 1 year have been absolutely atrocious. I use Vistaprint for everything from my website, marketing, brochures, business cards, signs, and much more. The last few months I have received multiple complaints from my customer base that they were not able to access our website, so I started logging onto our website from Chrome and not from my dashboard at vistaprint.com. I too was having the same error notification come across my screen. After multiple calls to Vistaprint to rectify the situation I was told it was resolved.
Last month I was adding pictures to one of our upcoming sales, over 450 in total. I was unable to do this and it took their "technical engineers" two days to post the pictures online. Yesterday (1/5/17) I called and spoke to one of the call center ladies. (I believe they are all in India. To boot, they all have Indian accents.) I was told in my conversation at approximately 10 a.m. the websites would be up and completely functional within a few hours. I received an email stating the problem was resolved. When I went back onto the website to continue updating and reviewing the website, I was unable to embed the videos we took for our blog. Again, I call Vistaprint and after 25/30 minutes on hold, I was told they are aware of this issue and their technical engineers were looking into it, and although they have no estimated time it would be finished, it should take no more than 24 hours.
Today (1/6/17) I received another email stating that the problem is still not fixed and will not be for another 24 hours minimally. They have no desire to help their customers fix issues they have within a reasonable time. They are rude also. The ONLY good thing I can say about them is because of the massive amounts of problems we have continually had, we have received multiple months free in an "effort to keep us."

So I needed a new calendar for 2017 and I ordered a custom made one with my own photos. It said estimated delivery was the 3rd of JAN and I'm happy with that. I checked the tracking number and it said it was out for delivery this morning. I check the post and what do I find, a fee to pay card from royal mail. Not only did I have to pay 12 odd quid for the product, I then had to pay an extra £13.80 for postage which they didn't pay. I will not be buying from this company again.

For Christmas me and my sister decided to order a calendar for our mum! We saw online that Vistaprint offered next day delivery and we were prepared to pay extra to get it in time for Christmas! We spent ages going through pictures and adding dates then we got to the checkout and they decided not to offer us next day delivery!!! I am disgusted because they promised they could get it to us for Christmas and we are have nothing to give to her on Christmas day! I am never ordering anything from these idiots again and I am so pissed off that I am going to tell everyone I know not to order anything from them!!!

My experience with Vistaprint. This is my 4th time ordering and I am so pleased with everything I have order. They go the extra mile to get your order right, and their staff Kim and Shree and the other young lady were really nice. Customer service is just outstanding. So professional. The quality of their work is outstanding. They created a design for me on my shirts, stickers, business cards. I love my stationery. Thanks Vistaprint.

I've ordered several items from Vistaprint and been very pleased. This time I made a mistake on 4 items. Not only did they replace items for free, they provided helpful suggestions, offered relatable experience to make me feel better for goofing up and they gave me credit. The Service member even made sure the items were sent on time! This is the kind of business worth buying products from! We won't go anywhere else.

I found out that someone in point Pleasant NJ was using my email address on their cards and had set up a website just yesterday from 2008 thru 2010 - I asked to see it but guy on phone took it down and had contacted their fraud depth without letting me see it first!! I'm very worried if this person had gotten my bank details as well. And taken money from my account.
I ordered some cards that were absolutely ugly. Recently!! Lady said she'd replaced them. With my original design, but refused to refund me. For the original ones I recently ordered. I'm extremely worried, if someone had my account details... why would account use my email on their cards? With their details I'm trying to find out whose credit card was used... Hopefully not mine. And not for other things. I have to backtrack to try to find the card number used. I'm very worried.

Truly unheard of customer service care QUALITY. Prompt, professional, and done by an actual person! In LESS THAN 3 MINUTES I was able to get a person on the line, discuss my issue (mug handle broken in transit), and resolve it. Most companies send you through 5 menus that dead end and at least 3 callbacks before you can get off the phone tree. Vistaprint doesn't do that. SUPER CUTE and personable, fun products as well. Oh, did I mention affordable, too? I just LOVE your company!!!

I am absolutely happy with Vistaprint. A couple years ago my youngest brother suggested it to me when I was going to order some business cards. I've ordered business cards and other items in the past such as banners, posters, etc. The delivery time is great and can usually get my order within a week and everything I've ordered in the past and present turned out great. I'm going to continue using Vistaprint especially for my business cards. I'm not sure how many orders I've done in the past, but they all turned out great and not once had a problem with them.

We ordered 10 shirts from Vistaprint for our one traveling team from Europe. We received those shirts and gave out to our clients but our clients refused to wear our shirts after the first day they wore because of bad "chemical" smell and those shirts made their back feel itchy. Worse, it is that Vistaprint said "you should wash and then try to wear." God? If we washed those clothes, who dare to wear? It is not new after washing. Not every customer is not silly and they know it is washable and used! Never use Vistaprint from our 3 branches.

I used Vistaprint's website builder and marketing services. The prices were very competitive and, though basic, the website builder was very easy to use and the site looked good. As for the marketing service, I paid to have my business name in local ad papers and in internet searches. My business name was nowhere to be found and Vistaprint never informed me that to get your name in the ad papers, you need to spend additional money.
Also, when I canceled both services I was notified that a refund for the month in which I canceled would be issued at the end of the billing cycle. The refund was never issued. When I called to discuss the issue I was told that my account was not canceled until the end of the month and I do not get a refund because the products were still active for the entire month. I was told the only way to cancel automaticity would be to call. This was never reported to me through their website and I was lead to believe I would get a refund. I highly do not recommend Vistaprint for anything.

This experience was the worst I have had. I ordered only 1 personalized mug but they sent me 3 mugs and deducted money worth 3 mugs from my bank account. I called, the customer service agent told me that the money has been processed back to my bank account but I do not see such transaction. In other words, I ended up with lost money and 2 additional useless mugs. The material designs was OK but not how I imagined it would be. Plus the customer service agents were very rude on the phone in a commanding manner. DO NOT EVER USE THIS SERVICE. There are many other options to use instead of this one. Good luck!

I recently uploaded a design for a business card with Vistaprint but had to call their helpline for assistance adjusting the design to fit within the safety line. The guy was very rude and impatient while I located the various items on the page, but eventually he made the right adjustments. Then we noticed that his amendments meant that the design (which had been a high resolution) was suddenly a poor resolution and not recommended! I tried to ring back but after waiting for 40 minutes or more, gave up and didn't order. I wouldn't try Vistaprint again. Very, very poor service.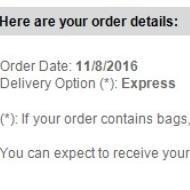 I ordered a small stack (100) of business cards and paid for the most expensive shipping option ($20 for "express shipping"). Vistaprint shipped my order using the cheapest and the slowest USPS option possible (first class mail). I feel that I have been lied to and this was completely a rip off. It's a 6-times markup in shipping cost and because of this terrible practice they lose my business forever. Don't support terrible business practices, there are many other competitors out there to choose from.

I just needed to give credit where it's due. Usually I'm the first to complain if something is wrong, so let me be the first to congratulate. I spoke with two amazing representatives earlier today and I am thoroughly impressed. Both Amoya and Scolette (hopefully I spelt it correctly) were professional, courteous and sounded genuinely happy in their job. They had excellent product knowledge and were super patient with me. I appreciate service like this and will continue to use this company as long as there are reps are like these two young ladies.

DON'T USE. Their Guarantee is WORTHLESS! I have been using Vista for a couple of years now and have never been so distressed by any company ever before. These people ruined my event by not sending me my order on time even after I paid for express delivery. After 2 days passed and never got my order I called them to find out why.
They told me that a card I had used had declined, so I asked them IT SHOULD HAVE SAID THAT WHEN YOU TOOK MY CARD DETAILS & how come they had not called me to advise me, they had no answer. (THEY LIED! I called my bank, they said NO such transaction has come to their ATTENTION). They said, "Use another card." I said, "Ok" but I know that I had used this card before and after I ordered from them. They said they would put an urgent delivery on for me... it never happen.
They said someone would call me about it. It took 3 months and I EVEN had to contacted them! I will never use them again. They said the case has gone to their legal department! Maybe they have a case to defend. I should sue them or better still I WILL go to Trading Standards, as they ruined an event that was attended by over 2 million people! I ordered 10,000 flyers, 8 tee shirts, and 3 banners. My biggest order yet. When I call now all I get is "Anis is in a meeting and won't come to the phone". IF YOU GET IT WRONG VISTA JUST ADMIT IT SO WE CAN MOVE ON. I WILL NEVER RECOMMEND YOU AGAIN! They fobbed me off with all kinds of different excuses. Get it right Vista. It's a disgrace...

We recently used an online design company to have a logo created. After receiving the files, we ordered business cards, letterhead, and marketing portfolios with the new logo design. The next day, the design company contacted us to say that the logo had been created with copied work. I called Vistaprint immediately and they cancelled my order and refunded my money even though some of the materials had already been printed. Vistaprint did more to resolve my problem than the company that created it. Very gracious! We are a nonprofit serving homeless children so this was very much appreciated!

I have had a website with Vistaprint for years. As the business grows I realize that their platforms do not offer a lot of flexibility or functionality. However, the biggest problem occurred yesterday (10/27). Apparently their hosting website went down which means that my website doesn't work. Vistaprint was aware of the outage but did not make any attempt to reach out to their customers. I was notified by a customer that the website wasn't working. I reached out to Vistaprint and I was told that it would be 24 hours. The website is still down and now they are saying it's going to be 48-72 hours. I asked why is it taking so long, that's not acceptable. I was given no response, no resolution, no workaround, nothing. Now while it's down I am losing orders. There isn't any sense of urgency or concern when I ask for updates. Definitely switching who I host my website within the next couple of weeks.

I have used them for over eight years. Even if there are real and true issues, they always generously fix them. I would imagine people who have abused them have caused some changes, but overall - they are my absolutely favorite company because of their world-class customer service. If people cannot see past their own contributions to any issues, possibly arrogance or not allowing enough time for "just in case" issues, then it's their own fault and not VP's fault. I have never had a loss or something so bad, in eight years, at least, that was not taken care of.

I subscribe to email marketing about 3 months ago (Jul 2016). Since then, I have sent out 6 email campaigns. There were issue with two out of the 6 emails - with a delay of 5 days for one and a week for the other (It may have been longer, as I cancelled the service after a week). I think to offer an email marketing service, Vistaprint should have made sure the emails would actually be sent. I also had poor customer service experiences with Vistaprint each time I called regarding these issues - never once did they contact me to give me an update as to what was taking place or why my issue was not resolved. Additionally, I attempted to write two reviews on the Vistaprint website regarding this service and each time, my review was "moderated" and not allowed to be displayed.

I am extremely disappointed by the service of Vistaprint. I have designed a Calendar with my photographs and ordered online for printing through Vistaprint. I have got very bad print of the calendar set. My account no. is #: **. I am feeling extremely frustrated after getting the hard copy of the Calendar. I strongly appeal for a at least presentable print of my calendar.

I ordered address labels recently, which never came... I got an email two weeks later, telling me my card was declined for a pending transaction. I checked and they charged me $18.18 for an order I never got and then tried to recharge me and the website said "partial order pending". I imagine these thieves get away with this a lot, as people are busy and may not notice duplicate charges. Scum of the earth. Would never order from them again. I was very fortunate in that I happened to lose my card two days after the original purchase, which changed the account number, and they were unable to rip me off.

I signed up to Vistaprint for some business cards. I paid for these then a week later 25 was taken out of my bank account for no reason. This was two years ago. I have dozens of emails stating they are looking into it but nothing has been done still waiting. I will never trust an online company again. Be careful who you give your bank details to.

Always accurate and timely. Inputting info is simple and precise. Vista print products are good quality and very affordable. I have been ordering business cards, checks and labels for years and have never been disappointed.
Vistaprint Company Profile
Company Name:

Vistaprint

Website:

http://www.vistaprint.com/