Consumer Complaints and Reviews

Ordered a ring and the order went through. I got ebates for it. Then they cancelled the order and took away my ebates. I was waitlisted and backordered different times. Finally they called and said it was ready. (Gave me a delivery date - which was wrong!) I tried to open a Q card and it was just slightly under the amount needed for the ring. I was told that the whole thing had to go on the Q card - or none of it. So, I called the bank to get the increase. QVC said they would fix it and put it all on the QVC card. Well they didn't.
I called the next day and was told the "first" payment went on my Visa and the rest will go on the Q Card. I told the lady that QVC told me I couldn't do that!! She got mad and said I was yelling!! She went to get a supervisor. But you can never speak to a supervisor. The supervisor will call you back "sometime" and if you're not home, they will just tell you to call customer service again. I figure if it doesn't get straightened out, I will just return it. I will just stick to ordering cleaning products.

I've purchase a vacuum cleaner, rug shampooer and other items with no problems. The people in customer service are always friendly and helpful. Shopping experience thus far has been great no hassles on returns, repairs and refunds. I have been ordering from QVC for approximately 10 years with no problems. If I'm not happy with an item and return it the refund is done within few days. My only concern is that I've been using Wen Shampoo for a few years. Once I realized I was losing my hair and my scalp was itching a little too much. Once I stopped using Wen all the symptoms stopped. I was surprise, I was not the only one! I stopped my auto delivery of Wen shampoo. I'm very surprise that QVC continues to sell this product with the lawsuit that is going on.

Order from QVC every once in a while. On very rare occasions they have a product Amazon does carry at a great price. Most of those will be QVC private brands. Customer Service is very helpful the rare times I have spoke with them. It is very simple provided one has done their research and know what they want. Ordering by phone or online is very easy. QVC is a great place to keep up with new product lines and the demonstrations provided. The problem is that most of those items can be had at Amazon for a lower price. For example, I have saved as much as ten dollars on cookbooks by ordering them from Amazon. This is because of QVC shipping charges. Another minus is the ten-day delivery.

I purchased clothing, jewelry, and home goods from qvc.com. I have found that the delivery time is slow, and often that the merchandise is overprice for the quality. I don't think they have very good deals. They process my online order without a problem. They send an email confirmation. The ordering is not a problem. They will ship part of an order and then notify me that the balance of the order will be delivered later. I have been disappointed in the quality of their jewelry items. I also ordered clothing and household items that were poorly made or the fabric was not good quality. In recent months I have not ordered from QVC because I have been disappointed in the past. It is a pain to package the items back up and send them back.

Terrible Customer Service!!! I ordered a king Serta mattress and after they called me that the mattress will ship soon. After almost a month and no mattress I check my account and there were no items, so I called and they state the item had been canceled, I ask by who they say they don't know, Really! Unbelievable. They tell me we will reorder it. Today, I sign in to my account, nothing there. OH LORD. So I called and they say there is nothing in the account, no orders! It was canceled again, I ask by whom, she states by corporate, because apparently now they are out of stock.
She tells me I have two accounts one that has a phone number that I've never had and that they called me and emailed me which is so not true! She tells me they will close the other account and I tell her that I'm now worried someone has hacked my account but shows no interest in what I'm telling her and she says I've closed the other account. Worst customer service ever, and I mean ever!
How do I know I can trust these reviews about QVC?
611,656 reviews on ConsumerAffairs are verified.
We require contact information to ensure our reviewers are real.
We use intelligent software that helps us maintain the integrity of reviews.
Our moderators read all reviews to verify quality and helpfulness.
For more information about reviews on ConsumerAffairs.com please visit our FAQ.

Years dealing with QVC. Some items are great and good quality: Shark vacuum, Kuhn Rikon can opener, Berkshire fluffy throws, dust cloths from Italy. On the other hand, other items are pure JUNK! Definitely don't trust QVC's host/hostess/sales people, and especially don't trust the TV demos. The sales people are nothing but snake oil salesmen whose sole objective is getting the $$$. Examples: my small pet hair vacuum overheats. No mention in the demo. The $300 Dooney & Bourke handbag doesn't close properly because the clasp is poorly designed. No mention in the demo. The Rowenta iron, in the demo, was repeatedly squirted to demonstrate its "steamer" usage capability. As soon as I received it and read the manual, WARNING after WARNING about potential injuries due to high heat, and, most importantly, that five minutes must elapse between squirts. No mention in the demo.
The disappointing incidents have served to strongly remind me to, whenever possible, only do business with REPUTABLE COMPANIES that stand behind their products, such as Lands' End; LL Bean; Bed, Bath & Beyond--NOT QVC!! After spending thousand of $$ with QVC over the years, they recently closed my account, unbeknownst to me. Found out via an email that my order for a Judith Ripka necklace was refused because my account was closed due to a past due balance. My bank statement reflected a mere $50 over the limit. I pay on time religiously every month. No prior notice whatsoever from QVC about money past due or closing of my account. I offered to pay for the necklace on my Visa card, upon which $3,000 credit was available. They refused my money - told me they won't sell me anything else because my account is closed. Basically, I was blacklisted and treated like a criminal.
They then demanded $212 be paid immediately to bring the account up to date. I reluctantly paid the $212 based on faith, with no records to back it up. They then accepted the payment on my Visa card and I received the necklace. Two days later, they emailed me that the necklace was being shipped - they, obviously duplicated the order. Then I had to worry about a $300 necklace being lost in the mail, stolen from my mailbox, and I'd owe them $300. Stay away from them if you can. Their right hand doesn't know what their left hand's doing, and they couldn't care less. Their God is the almighty dollar and their customers are peons - simply the means to their end. The best description of QVC is they're a gang of "SUPER SHYSTERS". If you want to watch them for entertainment sake, then okay. But take all they say with a grain of salt and don't trust them worth a dime!!

I finally ordered what I wanted and found out they charge shipping for each item!! Even if you buy 2 of the same item they charge you double for shipping!!! This is very stupid. No one else does that! I canceled my order before I sent it thru.

I ordered 2 post lights and 2 solar string lights for the ground. Received post lights. NEVER received ground lights. Been billed for both. I paid the post lights in full. I am being charged for the lights not received and late charges are building along with interest and I have tried to explain that these lights were NEVER received. Been called a liar by the bank and QVC knows nothing!!!

I am beyond livid right now. I had never shopped with QVC before until this summer. Back in July (2 months ago), I placed my very first "easy pay" order with them to purchase a Hoover steam cleaner after our nearly 10-year-old Rug Doctor finally died. Like I said, I chose the easy pay option with 4 monthly installment payments. I have made the first 2 payments and only had 2 payments let to go, with the next one being due in a little under 2 weeks, which would have been billed to my Visa card automatically. Yesterday, my wife and I decided to purchase a new 32" Samsung smart TV for our guest bedroom. We also chose the easy pay option for this item, also with 4 monthly installments.
Well, today I logged into my account to check the order status of the TV to see if it had been shipped yet, only to find that I had NO orders under my order history. It looked like my account had been reset to a brand new account that had never been used before. Even the steam cleaner that I bought 2 months ago and have an open easy pay on was gone! I immediately went on their customer service chat and told them what was going on and asked why my orders had totally disappeared. I was then told that my account had been closed and my order canceled because someone else with my name apparently owes them money. I said, "Excuse me??? Up until 2 months ago, I had NEVER shopped with QVC before. Not only that, but I was 100% current on my other easy pay order and only had 2 payments left on it."
I was told that there was nothing they could do, that my order had been canceled and my account closed. I was given a phone number to call for further information. Oh, I should also mention that they had absolutely no problem charging my credit card for the first payment on the TV that I ordered yesterday and they STILL have my money! Why are they holding me accountable for someone else's debt, someone who I don't even know and have absolutely NOTHING to do with??? That is ILLEGAL. I will also be reporting them to the Better Business Bureau and the Attorney General. I don't see how they can legally do this. I will NEVER give any business to QVC ever again and I will warn everyone I know to also avoid them. Absolutely ridiculous!!!

Someone I don't know used my email account as part of their customer identification process for the purchase of an $800 coffee maker. I've tried by phone, email and chat function over three days to get someone at QVC to look into this but they seem only interested in selling things whether the transaction is fraudulent or not. I will never do business with these people.

This is now my third Dell computer from QVC (I know, fool me once...) and EVERY TIME I end up with a HUGE piece of JUNK!! Whenever you try to write a review that's older than 1 month for a Dell computer on QVC that specific computer is "no longer available" so you cant write a review. SMART QVC!!!

My first bad experience with QVC. I set out to purchase (2) Serta Mattresses and Box Springs. My order was being shipped from the Warehouse in Baltimore Washington DC. The Dispatcher in charge of the distribution from the Warehouse name is Eric. Eric informed me that my items would arrive between 1:00-3:00 which they did. However, when my items arrived. My husband and son were home to retrieved them. The driver's name was (Jose **) and his assistance name unknown. Jose was able to remove the old mattress and bring downstairs but struggle to bring down the box springs due to the design of my staircase. My husband called me to inform me that they couldn't bring down the box spring. I suggested that Jose and his assistance bring it through the window located above the balcony door they came in just lower it down and do the same to get the box springs upstairs take it through the window.
My husband inform me Jose said he's not doing it, it would be hazardous to them... Jose and I both called the dispatcher Eric. Eric stated his driver was on the other line. Eric stated absolutely not... His drivers was not going to bring the box spring through the window that's not something they do. I then ask if Jose can just take back the box spring I'll keep my old ones and keep the new mattresses. Eric in a very nasty tone said... "Look listen. The order cannot be split. I don't know why you and your husband can't understand. My drivers can't leave the mattress. The order can't be split". They need to bring back everything if I wasn't going to keep the mattress and box spring...
The entire time I was trying to find a solution to this... Eric was on the other end saying which totally was uncalled for... "I should've known something like this was going to take place when you called the very first time to inquire how far the drivers were away from your home"... I stated to Eric why would that be a problem calling to inquire how far the driver are away... A customer is assumed to be a headache to you if they're calling to see how far the truck is... And then to say that my husband was being irate on phone...
This is just the short version that took place... Needless to say... The drivers were rude and disrespectful and so was Eric, they weren't willing to accommodate me in any way... Because the shape of my stair case... All of the residents in my development have to have their box spring lift up through the windows that it's you don't purchase a split box spring which was an additional $150.00 more it's done all the time. The delivery guys was not willing to do that...
I did call to file a complaint... One representative told me that they would send my complaint to the corporate office someone would contact me within 72 hours... Something told me to call back to follow up... Then I was told by customer service that they see complaint in the computer system however, no one would be returning my call. It's Tuesday August 23rd, this took place on Friday August 19th. I haven't heard from anyone. QVC corporate office have not returned my call. No regrets. Lesson learned never order Moving forward. I will never order from QVC ever again.

I have been with QVC at least 20 years. Always ordering and paying bill when it was received. I did not realize that full pay and easy pay were two different ways of paying. I always just paid the bill when it came. Now, I have been sent to collections for a $24.00 payment on a purchase made months ago. I am really confused by this billing practice. They do not explain the difference to you. Also, they use a collection agency with a very bad reputation and not even a member of BBB. Their customer service, which used to be superb is really in the toilet. I, too will be using HSN and I deeply regret that I have given so much business to QVC over the years. Very questionable business practices.

I ordered an item on QVC that was $39.96. Plus $5.00 shipping & handling, $3.15 tax for a total of $48.11. As usual, the host announced repeatedly that if this item didn't work for me, all I needed to do was return it. It was on "easy pay" which allows the customer to receive the item and pay for it in monthly installments. My easy pay was two payments at $24.05. I received the item. It did NOT work for me. I used their return shipping label. Now my bank statement tells me that I received a credit of $12.10. Here's how it works at QVC these days: You get to pay shipping charges to have an item mailed to your home. Then you get to pay that same amount to return it. On top of that you get to pay a $6.95 charge for the shipping label which is not really a shipping label (as was just explained to me by a customer service rep.) but an "insurance and handling" charge. BUT THEY DON'T TELL YOU THAT PART.
Hey, folks, step right up and order this item on easy-pay. Absolutely no problem if it doesn't work for you... just send it back. I am going to report this to the West Chester, PA BBB. (Incidentally, I am a long-time QVC shopper and this "method" of getting your money is relatively new... a whole lot of changes are going on with this over-reaching company.)

I cannot understand what has happened with QVC. They used to be the most fantastic company. Any more the products are cheap and the customer service leaves a lot to be desired. Yes, I owed them a couple hundred in past due easy pays, but I have been purchasing from QVC for the past ten years, but that is about to come to a screeching halt. The credit card that I got from them has also been a real source of pain. They do not indicate when something is not going on the credit card. I had no idea I had the past due easy pays in the first place due to this problem. The company claims no responsibility. Very disappointed and very dissatisfied. A very hard lesson learned.

Was shocked to open the mailbox the other day and a nasty letter from QVC stating that I owed on past due Easy Pays. All is true, threatening to close the account and send balance of Easy Pays to collections. What has happened to this company? A lot of the merchandise is crappy and not as advertised. I am surprised they haven't closed the account due large number of returns. As far as I'm concerned they can do me a favor and close the account. When I get these Easy Pays brought to date I'm finished.

I have a credit card with them. When I recently ordered some items that was on Easy Pay and put on my credit card with them they did not explain that the Easy Pay items and the credit card items were not the same. I ordered some items within the last month on another credit card and tried to order an item on another card and found out my account has been closed. They turned the Easy Pay items over to a collection company. I have to pay this company plus my credit card with QVC. I don't understand why they don't explain about the Easy Pay and why not put it on the bill. I pay my credit cards every month on time. I about to stop shopping with them. I can't order anything until the Easy Pay is paid off and not sure about my credit card. I'm treated this way with HSN. I wasn't going to charge anything on my credit card until I pay it down. This is a good way to lose long time customers.

Ordered a laptop on 7/21/16 and indicated I wanted it shipped to my sister's address for safety reasons. The laptop was due on 8/1/16 and I went only to check the status on 7/21/16. No order was found. I called customer service to find out what happened to the computer. The representative said my account was closed due to my sister's account being in collections. What?? My order has nothing to do with my sister's account, I asked why did they cancel my order again. Someone how my account was linked to my sister's because of her address.
So I created another account with QVC using my other email address and indicated I wanted the laptop shipped to my friends place of work. I checked my account for a status, nothing on the page. I called QVC and inquired about my new order, the representative said the account was closed due to it being linked to my sister. What?? Not again!!! I am not sure what kind of customer service or system they have, but it sucks. How can I be responsible for someone else's account. QVC, you will never have me as a customer again, I promise you!!!

I returned a damaged laptop and requested an replacement. The customer service are really friendly however each person will give you different information about the status of your return. I requested to talk to the supervisor and she was nasty and very sharp with her response. I will stick with HSN in the future. This will be my last time ordering from QVC! Their customer service is not like it use to be. If QVC is taking out easy payments before I receive my purchase then I need to receive better communication about my order.

I have shopped at QVC for many years. They recently cancelled my account due to too many returns. Well, when you sell clothing over the TV, one would expect a higher return percentage than if I was ordering household products. They encourage customers to try items and if you are not satisfied, return them with no questions asked. However, they never say they will close your account and prevent you from ordering if you do this too often. What's too often when ordering clothing or shoes? I feel this is false advertising.
After QVC cancelled my account, my husband set up his own customer account and they cancelled him due to "association with me". WHAT??? I suppose QVC can afford to cancel customers but I think we need to band together to stop this kind of practice. They are a company that sells products over the TV. To assume they wouldn't have a higher return rate is unrealistic. Friends and family who are aware of what QVC did are outraged and said they will never order again from the Q. Boycott QVC!

I ordered a PS4 (Playstation 4) for my son's birthday. I opted for the four easy payments due to the cost. Everything went through and my bank account showed an immediate deduction for the first payment. I received a confirmation email with my order number. The following day, I received a shipment confirmation along with a tracking number. I continued following the progress of my item and noticed that the sender (QVC) requested to have the item returned to them. I contacted the customer service and was told that my account was closed. I questioned that because if I had a closed account, how were they able to debit my bank account and further, how did my order process to begin with.
I told customer service that I wanted my refund credited to my account. I was told when they received the item, they would credit my account. I told them that my "closed" account should never been charged nor had I received any service or product from them. The error was theirs not mine. Bottom line, they have had my $124.12 six days, in addition to the return time of the item. Unfortunately, my son will not receive his PS4 by his birthday. He is 12 yrs old and will not have his only birthday gift on his birthday. THANKS QVC!!!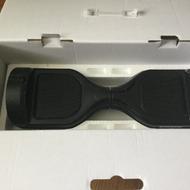 I have purchase a few items from QVC with no issues until now. I purchased a hoverboard from QVC that was recalled after their 30 day return policy. I contacted the manufacturer as directed by QVC. The manufacturer is offering 2 options neither of these is a refund which is what I want. Subsequently I contacted QVC again and asked that they refund my money as I had purchased it from them. They advised me that they can't (won't) do this. They could care less. Had I purchased this item from BJ's Wholesale, Costco or Amazon they would have taken it back without question even if it were a year later. The item has never been used, and remains in the original packaging. Lessons learned.

Because of financial difficulties a few years ago my husband lost his QCard acct. I had signed up and just used my bank card for quite a while with no problems. Now after many purchases QVC cancelled my last order and closed the account. I just don't understand why I can't purchase items on a guest acct when I have funds to pay for items? I have bought from other shopping channels with no problems. I guess QVC can afford to throw away paying customers.

I called and placed order for three products about two was ago and changed address to new place of residence. I've ordered a product about a yr ago at last place of residence, never at new address. All products still went to old address even though I changed address before ordering. Waited on products and checked shipping dates and nevertheless had to reorder products again. After reorder I got two of products and not the three product. It was shipped to old address again! I don't understand how this could happen.
I went to old address to talk to people that live in the rental to see if they got the products the first time and the second time but was told they didn't receive any items. QVC needs to go into this and find out where products are at because it's not right for this to happen. Customer service is lacking and did not fix the problems even after information was changed. A customer shouldn't have to deal with having to figure out where their things are shipped.

QVC was advertising this product DELL LAPTOP Inspiron M731R with a LIFETIME ANTI-VIRUS and SUPPORT from DELL. Someone from DELL said they never offer this. This is a LIE. They did offer this deal. Now they won't honor this. Why do you allow them to do this. This is a rip off to consumers.

My wife has been a long customer of QVC. She had purchased a ZTE Quartz TracFone phone for me on 8/22/2015. Within warranty period for TracFone, out of warranty for QVC. The phone turns on and off frequently, therefore battery loses charge. Call TracFone, do not think customer service is in country, on the phone for two hours with them. They wanted me to send my phone back and wait two weeks for a replacement. Call QVC talk to customer service to see if they could help, since being a long-standing customer. Sorry can't do anything nothing. My wife cut her Q Card up.
We have purchased laptops, tablets, outside furniture and numerous things I cannot remember. TracFone is great when the phone works, but customer service is totally non-existent if you can understand them, i.e. they told me to take out the battery, the ZTE tech said it is not removable. TracFone techs are reading from a book. They are one big joke. They sent me an empty box to return the phone, then when they receive the defected phone, they will send me a new one. So I will be without phone for at least week or two.

My complaint is that I can no longer access my payment balances. If there is a problem with payment that I am unaware of I will not be able to reconcile. This could seriously affect my credit rating. There seems to be no mechanism to close your account and still keep your present account payment status online. I find this most distressing. Customer service told me to write a letter of complaint, leaving me with no status of my account.
I found no policy stating maximum limit to returns. I received no warning letter. I just logged on and found I had zero information on my account. My account was wiped out clean. How can they get away with this without even a warning letter. Legally I feel that they were not following any professional guidelines to close my account. Do I have any legal recourse? A customer service agent is supposed to contact me. Any advice here on how to handle this problem?

I have shopped with them since 1989 and they in the last 2 years have turned very far away from what the very name stands for quality value and convenience. They have shipped me products in the wrong sizes, defective and when I return them and track them I can watch them sit at the post office for up to 20 days as they now use a shipping partner, and finally being told two weeks ago that after 12 days I had the right to force a refund. But in the 3 years I had been complaining I was never told that and I was wasting precious prepaid cell minutes explaining my case over and over again, and requesting a call from upper management which has never come so evidently they do not value me as they once did. The me a disabled woman shopping online. I am so sick of online vendors getting my money and then making me wait for up to 45 days to get my money returned while I live on disability.

Order pair of shoes 5/27/16 price 69.96, S&H 4.98 with 3 easy payments totaling $74.94. I returned shoes knowing that 6.95 would be deducted from my refund. $74.94.95 divided by 3 equal $24.98 monthly payment. 24.98 minus 6.95 equal $18.03, which should have been the amount of my refund. I received email that my refund was $13.05. I called QVC 6/25/16 and spoke with Rhonda. After not understanding or agreeing with Rhonda, I was informed that new policy with QVC is customer pay shipping fee, customer pay return fee and customer pay shipping and handling fee a second time. INSANE!!! Why would I pay $16.95 for a 24.98 item? I don't know what is going on with QVC, but surely QVC is not thinking of customers.

I ordered a Sleep Number Bed as a TSV on 6/5/16. I contacted QVC on 6/16 asking why the bed had not been shipped and was advised that because it was a drop-ship from the manufacturer it would take an additional 8 days added on to the 7-10 business days for a 'normal' shipment. Really? This was not a waitlist or advance order. Nothing was said about this during the on-air presentations. I received a partial shipment of three boxes on 6/20. They are so large they fill my entire front entry.
I contact QVC customer service asking where the remaining two boxes are. I spend 10 minutes waiting for a service rep to answer the call and another 10 minutes for them to tell me they can't track the shipment because of errors and that my inquiry will need to be transferred to another department which will require at least another 3+ days to research and respond to me. What am I supposed to do with 3/5 of a bed? Certainly didn't stop them from billing me. If I had ordered from Amazon, drop-ship or direct, I would have experienced an accurate and swift delivery. I am so disgusted with QVC attitude that I will never order a large ticket item again from this vendor.
Company Name:

QVC

Website:

http://www.qvc.com/