Consumer Complaints and Reviews

Worst customer service & "buyer protection." I've been a customer of Etsy for years. Recently, I filed my first dispute. A seller sold me FAKE non-authentic Swarovski items for $100. Even when I had proof from Swarovski themselves that they were fake, I did not receive a dollar back. Also, they don't have a number you can call them at. When I finally got them to call me, they did not resolve my issue or stop a seller from contacting & harassing me because of my bad review. They said "if he does it again, contact us." He did & I called yet again. They did absolutely NOTHING. Did not block him from contacting me. Never gave me a dollar back. I paid $100 for fake Swarovski items, even after PROVING they were fake through Swarovski. Etsy only protects the sellers. Even when they are selling NON AUTHENTIC items, they will favor the sellers.

If you have a good seller it may work but the site itself does not help with problems. They just want you to buy and go away. Southeastfunkyjunk out of Traverse City Mi is one example. I purchased an item and they would not respond to any emails. They sent no tracking or so much as an "I will get it out to you".

My credit card was defrauded on Etsy. I found the problem and tried to contact them. My credit card company also helped me try to contact them. They have no customer service number. Ten days after the fraudulent charges appeared, I finally figured out a way through their pull down menus to get them to call me. That got me through to the rerouter who said Risk would eventually call me or email me. Well they did and they said they had located the guilty party and were taking action, but they did not remove the pending charges from my card! The card company can only flag the charges, only Etsy can remove them. So I helped Etsy find a crook, since I wasn't going to pay for wrongful charges. But they won't remove the charges. Some game!

This is the most unprofessional site I have ever worked with! Not only do they close your store with no explanation, keep your funds for 6 months after they close your store with no explanation, but they ignore your emails. And then a month later, if they do respond, they still do not explain anything but say "This is final decision therefore we will not respond to any more emails."
I absolutely cannot believe this company! They have almost $300 of MY money. All my items were shipped to customers with great feedback, absolutely no problems! And Etsy says they hold your funds in case there is a buyer complaint and have to refund them. MY orders are all shipped. NO complaints! Payments went through. And Etsy gets to keep it for 6 months after they close my store without proof of any wrongdoing! And THEY WILL NOT RESPOND TO ANYTHING. What kind of complaint is this, that they can cheat all these people?! (There are a million other complaints.) UNBELIEVABLE AND YOU CAN'T DO A Damn thing about it!

I am a merchant on Etsy. There is suppose to be a one time .20 listing fee per item. Yet every month I am billed between $12-20.00 in fees for nothing! They provide no customer service, charge for nothing & want to suck you dry for promotions they don't make. Keep your money & open a free website. They do not help the small business person! I am taking my listings down & putting them on my website.
How do I know I can trust these reviews about Etsy?
851,761 reviews on ConsumerAffairs are verified.
We require contact information to ensure our reviewers are real.
We use intelligent software that helps us maintain the integrity of reviews.
Our moderators read all reviews to verify quality and helpfulness.
For more information about reviews on ConsumerAffairs.com please visit our FAQ.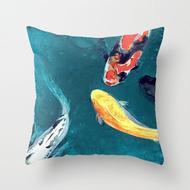 Unsophisticated product construction. Seller refused to recognize and accept responsibility. Confusing policies. Purchase price refunded but buyer stuck with significant return postage to a remote location 3,000 miles away in another country. Seller refused to apply postage to exchange for more expensive product. Seller refused replacement purchase and closed out account so that buyer could not open a case or write a review. Six-week process from beginning to end due to very long ship times each way. Buyer basically has no recourse if there is a problem with seller. Etsy appears to be on side of seller. Corporate is inaccessible and very difficult to work with. Having its own problems: 15% layoffs, stock price down, sales down, poor website navigation issues. (See recent WSJ articles.) Was essentially my first experience with Etsy. Will never again buy on Etsy. It's Amazon and eBay all the way. Phooey on Etsy.

This company offers no customer service. Protects no seller against fraud and lets competitors damage your reputation. Stay with feebay. They are not the best but at least there is some customer service. Etsy is big corp under the guise of helping the little guy. BS they help themselves to your money and no support.

I'm in Canada. I ordered 20 hearts from this website. I paid 35$ including postal fees for them. After 3 weeks of no news, I email the seller. The seller is located in Israel!!! If I had known, I would not have ordered them. It takes forever to get the product delivered. I would have found a similar product closer to home. I can tell you that I will never ever do business with this website again.

I sold an item on Etsy.com. The buyer shipped me back an item that I didn't sell. I sent pictures of what he returned but etsy.com still refunded his money and closed my account after refusing to speak to me by phone. I would never use etsy.com again. I even shipped him back the fake item he had returned to me. BEWARE OF ETSY.COM. Sellers are treated like trash.

I have been a seller on Etsy since 2009. We were able to build our hobby business into a full time business as well as hire 9 employees. We had a 5 star rating, brought in 40,000+ a month in sales making custom furniture. We had noticed that we were getting fewer and fewer views. People were duplicating our work too. Things were starting to slow down big time. In May of 2017, Etsy sent us a letter that said if we got 1 negative review, or had a case opened against us, then we would be suspended and our money held for 120 days.
I had made the mistake, of writing Etsy in November about some concerns, and asking about making the shipping time on the invoices longer. They said that it would not change and just to be sure to tell our customers that we had a long wait. We did this. We told each person that we were 14 weeks out on orders, as well as put it in the listings, shipping pages and policies. Well, one day, someone did not contact us first about their order, and just opened a case. That was it. Our shop and our money was gone. How does someone run a $40,000+ a month business and then snap, nothing? How do we pay our employees and our bills?
Etsy has ruined us. They just do not care. They lost $2,000+ a month in fees just from us. Not to mention, all of the other people that have left because of the new checkout policies. It's ok for a person with a hobby, it's not good for someone who wants to really make it. From other things I've read online, it's only a matter of time before they go belly up too.

I bought a memorial necklace from bestnamenecklace. Sent instructions. A photo. And of course my money. Received an email from them with the wrong instructions. Contacted them back 8 times without a reply. Found a message machine that just says leave a message online so you don't even know if it is actually this company. Etsy is no eBay. There is no real recourse with them. So you are out of luck and money if there is an issue. Do not buy from Etsy or their vendor bestnamenecklace.

On Jun 13 I ordered the three insulated beach bags. The same day I received a confirmation of purchase stating the order # and that processing time is 3-5 business days. As I have been accustomed to getting a secondary email for shipped orders on other ETSY transactions and had never had issues before, I awaited my package, thinking it would arrive within a month or so. On July 11, 2017 I realized I had not received the bags and went searching for the email with a tracking number or any information regarding the shipping process. I found the email with the tracking information, clicked on the link and noticed it stated it had been delivered on Jun 26.
This surprised me for a few reasons. First of all I did not receive an email when stating my order had been shipped and secondly 90% of my ETSY transactions were a 'sign on receipt of product' transaction meaning more often than not I had to go to the Fed Ex or Post office and sign for them as I am rarely home upon delivery. It turns out this time Fed Ex left the package there as it was not sent as a 'sign upon receipt' package. At this point I follow ETSY's prompts and confirm it is the correct address, yes it is. I contact the seller and she states the following "Unfortunately there isn't a lot I can do on my end. Once it is given to the carrier I don't have any say or control over what happens. They are responsible for it at that point. I would recommend contacting FedEx with the tracking number and seeing if they can help find it!"
So, I follow what has been asked of me despite the discouragement that the seller came across not interested in helping locate my items. Fed Ex's response was that because it was past a two week window of their delivery date on file I was unable to open a complaint, however the seller could in order to recoup her money. I explained to the woman that I was out the money and not the seller, she told me that because I was not the shipper there is nothing I could do and to contact the seller as it is their responsibility. I contacted the seller again outlining this and requesting a solution and was again directed to put in my own claim. ETSY has also been less than helpful, claiming it is not expected that the seller reimburse me or send another product out but that they 'hope' we can work it out. There seems to be little accountability for the seller here.
Here are a few ways this could have been remedied: I should have received an email stating the item had been shipped. Receiving some type of compensation seeing as the seller is able to make an insurance claim recouping most if not all of her money. However I am out both money AND the product itself. ETSY having a policy that orders over X amount of dollars (for example $25-30) require a signature upon pick up. With less than three weeks until my wedding I have had to search for someone else with a similar product, pay again and hope I can get my money back. Not only is it frustrating that I have to start over with the gifts, I am out of money and time but that there was no compassion from the seller at all, not even to meet me half way. I definitely would not purchase from this person again and IF I ever purchase from ETSY sellers at all I will make sure they are 'sign upon receipt' type packages.

I was a successful seller on Etsy for 2 years with my mom and sister. Out of the sudden someone flagged my listing. I e-mailed Integrity department to find out why this happened and how to fix that. Instead of an answer I received generic and vague e-mail saying our shop does not qualify for etsy market. No explanation. Nothing. There was a point saying that we might have lied about our store location or size of our business!!! And we disclosed all information about us. Even address, links to our other web pages. We thought etsy is a cozy and frank community. In fact, it is an abusive corporation that wants your money and makes re-sellers flourish while abusing small business.
We were selling handmade jewelry and accessories. We did everything by ourselves. The e-mail said that our store will be deleted in one month. I asked for detailed information. Account was instantly suspended and money frozen. Etsy took our money (they did not refund money we spent on listings-around 100$). I had to cancel 3 orders. I still hoped this is a misunderstanding. Later it turned out my partner is blocked as well! She was using the same computer from time to time. We also work in the same building. She was contacting etsy support as well. They responded that she is banned because of overlapping information between our accounts.
We tried to explain we are separate people. She did not have a store. She was just shopping on etsy. Yet, we all got blocked. We asked what should one do if s/he lived in a household with people who have other etsy accounts. Not even stores!!! No response, no explanation. 2 years down the drain!!! Integrity department is not trying to help anyone. Etsy support is not supportive or nice. Etsy can destroy your store anytime without any explanation. They can make you feel like a criminal without you even violating any policies. Just because they like playing God. My advice to all of you - do not open stores there. If you can buy directly from a seller or on other site - please do. Because one day a seller can get closed without any reason, lose clients. Before that paying thousands of $ for etsy in taxes and ad fees. This is a horrible company with abysmal, usually non-existent customer service.

In 2013 Etsy changed its platform from one who allows artists to sell handmade crafts and art to one where anyone can sell anything. This opened the doors to vendors from China, Taiwan, and Timbuktu. You may end up waiting months for an item to arrive, if it does. I ordered cabinet handles that were not as described - pieces that were a "set" to fit together. I'd asked the seller about some specifics about the items, the height, if they were meant for drawers. I was assured they'd "work perfectly." They arrived with pieces packaged differently, by different manufacturers and would not fit. The screws were too short, the finishes didn't match, not a set. I had to pay to ship them back before I could get a refund and could not get my shipping charges of $13.60 refunded.
The seller claimed she never received the items back (I had proof of delivery). I did finally get a refund nagging "Etsy Support" which is really nonexistent. I don't know why I should be out over $13 due to seller misrepresentation. When I asked why she assured me they'd work, she said, "I never checked", listing was incorrect. I want my $13.60 refunded. The support personnel don't have any authority to do anything to resolve an issue. It's buyer and seller beware. You could be dealing with someone on the other side of the world with no protection. Don't spend money you don't mind losing.

I have been a seller on Etsy since 2010. I considered myself successful, since my sales had reached at least $1,000 a month for 2 or more years... consistently. In Oct. 2016, my sales became nearly non-existent. This abrupt halt in sales forced me into foreclosure on my home, and I nearly lost my car. In April, 2017, I received an email from Etsy stating they had been conducting "experiments" on shops. The email referenced an Announcement in the forums. When I went to the forums, I was horrified to find out that many sellers were experiencing the same thing. We were given no notice, we continued to list and renew items, while sales dwindled. To be told 6 months later seems criminal. Many successful sellers have reported being homeless when these "experiments" cost them what had been a consistent income. I was not receiving the services I paid for.
I have since learned that Etsy manipulates search, hijacks links that people pay to promote their listings, and they suspended nearly 60,000 shops that refused to accept the Etsy payment processor (these shops preferred PayPal as their processor). These shops were suspended before their listing expired, therefore, they were not able to receive the service they had paid for. Etsy has begun the practice of showing other seller items on OUR listings, stripping our shops of all branding we have been "taught" to achieve. Etsy has ignored the pleas of the sellers, and has begun closing any negative threads and permanently muting sellers who voice their complaints. Etsy's actions have had a serious effect on the livelihoods of experienced sellers. Buyer complaints also fill the forums, as the cart is impossible to work with. How can they continue to get away with this?

I'm a seller on ETSY. I have made lots of sales during a short period of time, selling vintage jewelry. I have come across a buyer from hell. Etsy, customer service allows this bully buyer to dictate their actions and have suspended my store. The buyer received a refund even though I did not receive the brooch I had sold them. It's been agonizing for over a month. I want to end this matter and have refunded their shipping. Now buyer tells ETSY to keep my store closed until I get the brooch. It's been over a month and I did not get brooch - I don't even want it back because I just want to carry on. ETSY customer service rarely communicates with me and follows the bullying directions of the buyer. I am Canadian and feel that maybe we are treated differently but I see that others have the same feel.

I've had an Etsy shop since the middle of 2013 and have sold over 2,000+ items and have an overall rating of 4.8 stars. Suddenly, my shop was shut down this year because of one "non-delivery" case that was opened against my shop. The item was delivered to the customer and when I tried to contact Etsy they told me "too bad" and they were unwilling to work with me again. For someone who has invested $1,000's of dollars in my company have a prescience on Etsy you would think they would at least give me an explanation as to why an item that was delivered to my customer would be the reason for my shop to be shut down.
At this point, Etsy has not responded to ANY of my emails or phone calls since this time and has told me they will be holding onto all of my funds for 6 months! Overall, since Etsy has gone public as a company I have seen a huge decline in their customer service for both their buyers and sellers. If you're a seller, I'd highly recommend using any other platform or means needed to start your business before looking towards Etsy.

After being a faithful Etsy seller for six years I was suddenly kicked off. They informed me that I was kicked off for knowing my daughter who had been kicked off. My daughter was kicked off for following ThreeBirdNest's example and selling manufactured goods. My daughter researched and saw that manufactured goods are now allowed, but was kicked off for selling them.
Etsy did reinstate my account but then I was promptly attacked by a member that bought an item, forced a return then returned a box of rags! I had a no return policy so I had sent a check to our landlord after selling the item. The funds were yanked out of my account, I was prosecuted for writing bad checks, was sentenced to jail time and my daughter and I have homeless ever since.
I attempted to get my store back up and running after we started living in a motel, but my store name has disappeared from search results, my Facebook page has too and I do not show up in Etsy's search either. Etsy ruined my life for no reason. For those of you who think I should go get a job I am by the way in a wheelchair for life and have been turned down twice for Social Security benefits. Anyone who does business with Etsy is contributing to a company that is very cruel and unfair.

Etsy is solely interested in its own bottom line, hence the mass layoffs and stock plummets of late. If you're thinking of becoming a seller on Etsy, understand that they are not helpful in any situation. All is left in the hands of the buyer and even in the case of an unfair review (as I was left 2, tried to contact the buyers to make them happy as is suggested by Etsy, but I went ignored), they side with the buyer, UNLESS the buyer is slandering the "Etsy" name. Then, all bets are off and they will go to the end of the earth to clear their own name, not yours. Fees are high. SEO knowledge is a must as this is not the simple platform of years ago. They will also shut your store with no warning for any reason they deem fit. This was done to me twice as I was accused of not creating my own items (which are completely unique and one of a kind, not mass produced).
I had to photograph my work space, supplies and step by step creation of the product to prove that I do in fact DO exactly as I state, I hand sew them. I create my own graphic designs as well with 3 software programs. Suddenly a popular design I had in my shop started showing up in shops!! A "graphic designer" shop had stolen the exact design off my shirt and was selling it as their own so people could mass produce MY design that I created! I contacted Etsy and they literally gave me a vague answer that it was "hearsay" more or less. When I stated I was going to look into my legal rights when they would not help me, my shop was revoked and closed with no warning. So now you need to be worried about others stealing your designs. From speaking to other shop owners, I've learned there are so many massive pitfalls to this site, ones I wasn't even aware of. I wouldn't want to support an organization that is clearly biased.
Many, many of the shops are simply reselling mass produced items that are not handmade, but this is overlooked because they sell such a high volume and that benefits Etsy's bottom line. Moral of the story, apply to Amazon Handmade. They may be more expensive in fees at the moment, but they are the next massive retailer and they will overtake Etsy in the next year or so. And the exposure of Amazon is something Etsy simply can't compete with. And if Amazon isn't the place for you, find other outlets. Etsy has zero interests in its "artists" (I use that term loosely because if you look up some of the items in the baby category, you can see multiple of the literal exact same item in various shops, hence nobody was creative and made that item), only its own bottom line.

My wife started a store on Etsy selling her handmade bracelets. They shut it down after a few days. Didn't give us a reason why. So then they shut my store down because it was same IP address. Now they will not give me my money from my sales. I shipped the products and customers received the items. So basically they stole my money. If you thinking of setting up an store on here think twice. You can wake up on day and be out of business.

I'm so disappointed with the clay dirt. It's the nastiest dirt I ever tasted and the sad part about it, is I was looking forward to crunching on some. I can't even consider the fact of chewing it and trying to swallow it. And I can't get refunded my money back so I have lost both ways. I do love the quickness of their delivery though. I will probably order from them again, just not the clay dirt.

I am rating one star as there is no choice of less. The seller sold damaged goods. I took pictures and followed basic steps. I contacted here immediately and it's been over a week. The seller is unprofessional with great disregard. Have Not receive a Response to damaged product. Packed very carelessly. Ginkgo seed was dented with a big hole. I waited over week. Thinking that would give some time and then some. DO NOT BUY FROM THIS SELLER! BEWARE. Takes your money and expects you to be ok with unusable products.

I shut off my featured items in my shop and found I was still getting charged. I then checked my bill and found that the previously free Google Shopping clicks (before I had featured items) were now being charged per click. As my sales have dropped considerably since they let manufactured items onto the site I will be moving my shop to another site that ACTUALLY DOES sell ONLY HANDMADE ITEMS!!

Do not buy anything from this site. They do not hold their sellers accountable or intervene to get you your money back. Unprofessional and purely an online selling site. No service whatsoever and you cannot reach anyone. I bought an $80 agate necklace from **... Necklace does not lie flat and is poorly designed and homemade. She will not refund the money. NEVER again using ETSY period.

This seller Generations789 tell Etsy you harassed her. When the wifi wasn't going properly and computer locks up. Might send more than normal emails. She don't refund your money and won't cancel it. She has listing that don't fit the descriptions. There might be a chip in the dishes and won't say it in her listing. She will try to suspend your account. Said you harassed her when you're not.

I ordered some items from the site. The same day I paid for the items they canceled my items and TOOK my money. They won't respond to emails and I never got my money back. DON'T SHOP WITH THEM. A RIP OFF SERVICE.

HORRIBLE transaction. Awful experience. Customer service, non-existent. First time, last time shopping with this seller. I left a gentle message with my order (Etsy Hieroglyphic Rubber Roller Stamp) about no huge boxes, or damage to the item. I added a please, and a smiley face, doing what I could because electronic communication is all we have on ETSY. Well, this seller clearly had a meltdown based on previous complaints about damaged orders, (which they didn't hesitate to mention to me). As a seller, you are selling yourself not just the item. Thin skin and selling do not go together. These are uncertain times for Americans economically speaking. So I don't care if it's 14.00 dollars OR .14 cents, there's a realistic expectation to be shown appreciation as a valued, paying customer. In other words, goods and services with a smile, (not a bad attitude, and complaints about previous buyers that have nothing to do with me).
I would've asked for a full refund, but that'd prolong interaction and frustration. Lesson learned, moving on. There are other vendors to shop with. I like supporting small business owners and do so when I can. Shipping was slow which concerned me too. They used "pre-shipping". 2 business days came and went, and the tracking showed "Awaiting Item"'. For these 2 reasons I do not recommend this seller. 0 Stars. Etsy needs to support its buyers not just the sellers.

I paid $110 for DVDs from a vendor highly rated by Etsy and never received them. Etsy said that the vendor was told by the USPO that the items had been delivered. My post office ran a trace to discover what happened and that was placed in file 13! My post office showed that the package was delivered to my address. I NEVER received the package. I asked if something could be done to help me. Nothing was. "Too bad, so sad" was the attitude. Unfortunately, the vendor delivers only by postal service. The solution is simple, I will not shop again at Etsy. I cannot afford to donate to their vendor's charity, or the post office. Whatever.

It's plain, in ratio, most people only speak when they have a grievance. This leads to a society where the satisfied could have negative changes come about to satisfy the few who complained. I've used Etsy for only a year, but in that time I furnished a bedroom at one home, and most an entire house at another... from queen bed frames to coffee table and end tables, to cutting boards. And for me anyway, the system worked. Of the 40 or so transactions, I had an issue with only one, the seller didn't deliver after a bit over 3 months. The reasoning was they had their first baby. I created a dispute just to protect myself but had good faith they would deliver.
Etsy gave a deadline, they promised to it... and didn't deliver... so Etsy automatically closed the case and refunded me. That's life. Obviously as a buyer I was satisfied. I'm sure the seller feels he was treated unfairly. *Shrug*. 3 months is a risky position for the buyer to be out $800, so I'm pleased that Etsy had my back just in case it became never. But back to the good news, the sellers I met are great people with great skills. I truly hope Etsy treats both parties fairly. It's a fantastic system and I'm loving how I can find custom crafts so easily. It opens a whole world where I can avoid run-of-the-mill industrial junk for just about anything.

I Ordered a customized, brand new, white t-shirt from Elizabeth ** shop called happybelliesanbabies from Mexico for $50. I received a USED, LIGHT PURPLE T-thief that was full of white fuzzies and REEKED OF VINEGAR. After I filed a complaint with customer service, I was told that the item I received was not 'substantially different' from what I ordered because they haven't seen it in person. Once I offered to the supervisor to ship it to them for inspection at my cost, they refused. Wow. What a company ETSY is. I will never use that site again.
Company Name:

Etsy

Website:

https://www.etsy.com/