Consumer Complaints and Reviews

False claims for shipments and blames customer. I ordered an item from this company and it said for 1-2 business days, pay $6.50 which I did and this was on the weekend that I ordered from. I knew it was going to be sent out on Monday and it was but when I went to track the order because I haven't seen it come in, all of the sudden it said 2-3 business days. I contacted them and they kept saying check the first message that they sent me. I told them that the website said 1-2 business days and she wanted to keep arguing with me and being very unprofessional and start yelling at me. I would NEVER order from here again.

Ordered jewelry for our daughter from Etsy, supplier in the U.S. called ArtifactsNRelics user Artie. Aside from the excessive cost of postage and it being tracked as arriving almost six weeks later and raising the issue of the item not arriving at all, they immediately state it is not their problem and there is nothing they can do.
I've purchasing both large and small items on the net for years, from chainsaws to phones. Had one or two issues over hundreds of orders all of which were corrected. First time I've had an issue where a company who tracks their order, refuses to look into it and find out who signed for it. Consider very careful buying anything from ArtifactsNRelics through Etsy. If your tracked order does not arrive, you've wasted your money. Artie will refuse to find out where it is or who apparently signed for the tracked order.

Etsy seller messed over the wrong chick by selling and taking payment for products she didn't even have! On Sept. 26th I purchased 5 personalized water bottles for my bridesmaids gift packages and the seller advertised that this product would ship within 1-2 weeks. No problem as I didn't need them until November 3rd. 3 weeks after my purchase, while wondering why I hadn't received anything I log onto Etsy to check on the status. Well, what do you know? The seller sent me an email an hour before I logged in to check the status, and she says "sorry for the delay but I haven't received the bottle from the warehouse yet but that they should be ready to be shipped on October 31st." Then she offered a refund if that wasn't going to work. Are you kidding me! She let 3 weeks go by before informing me she didn't have the items I paid for, when she advertised them to be shipped within 1-2 weeks.
I was annoyed but I really needed to bottled and informed her that is really cutting it close for me as I needed them just a few days after she stated she would ship them. Not to mention she still didn't have them so how could she even assure me they'd get shipped then? I reminded her of how she advertised these products and requested that she expedite the shipping on October 31, at no extra cost to me. I kept my reply simple and polite and I have screenshots of all correspondence to prove it. She then replied that she understood my concern but that it was out of her hands, did not address my expedited shipping request, and again asked if I wanted a refund.
Well for one thing, it was in her hands as she had no business advertising, selling, and taking payment for a product that she didn't even have the materials to make. Second, she didn't even care that I was still willing to make this work by offering a solution. She wasted 3 weeks of my time by not notifying me of the situation sooner and blew me off by suggesting I cancel. So, I told her to cancel my order. Then later I get my refund statement and she had the nerve to charge me a fee that she deducted from my refund. The fee wasn't much, but it set me off that I was getting charged for her incompetence!
So I decided to give her a review. Before I wrote the review I decided to sort through her reviews as she had 4.5 stars. I knew there was no way she could be that good with how she jerked me around. As I dug deep into her reviews, I found several 1 star reviews where she replied to them as if it was the consumers fault each time. That did not set right with me because of how she didn't assume responsibility for not fulfilling her side of the obligation with our transaction and blew me off. So when I reviewed her, I posted our convo to prove I wasn't lying or at fault like she made the others look. She got pissed and had Etsy remove my review. Wow, she couldn't deal with being called out. I'm so pissed with Etsy by protecting her from a bad review when she was clearly at fault and where was the protection for the honest consumer who was mislead?
Then she had the nerve to send me a message about having my review deleted due to the content, where only truth was revealed, and stated that she was confused about my review because I didn't give her the opportunity to work this out for me. This poor, delusional woman forgot that I kept a copy of our correspondence which showed I did give her a chance to make it work by offering a reasonable solution for her carelessness. She blew me off and only suggested I cancel.
Yes, they were only water bottles and yes, the fee wasn't much but it's the principle that she simply didn't care about how she ruined my plans. So I escalated my complaint to Etsy and expressed my disappointment in them for protecting her by deleting a truthful review. By the way, I also googled Etsy complaints and I was astonished by how many people had unresolved Etsy complaints. So we'll see how Etsy now handles this from here. So when you hear the phrase "Don't mess with Texas," believe it because this Texas girl is not going to lay down and accept being treated like this.

For the second time in 2 years, Etsy requested photos and explanations of how I make my own products. The first time everything was approved. Now, they are claiming that they can not verify that my products are handmade since I have a shop and I have 4 part time employees, all of which is accepted practices according to their rules. I complied with all of their requests for information and photos with dates in the pictures, and they say it can not be verified that I make or design all of my products. I design all of my products and always have done so. I draw the designs for embroidery and screen printing and all of my appliques. I even make my own patterns... I use no blank products or blank clothing like so many others on Etsy are doing. They just embellish other garments that are made in mass produced factories. I have never done this.
All of my baby garments are made in the US by myself and my employees assist with the sewing and shipping. They still closed the store with no option of speaking with a supervisor or anyone else. I do not appreciate being called a liar when I am doing more handmade work than most of the people on Etsy. This is absolutely appalling. I believe they are just looking for accounts with more sales and Jocelyn has to find stores to close in order to maintain her job. It is really completely unjust and disgusting.

I recently opened my seller's account with Etsy. I have spent countless amount of hours listing my items not to mention paying 0.20 cents a listing which adds up when you have thousands of listing. I woke up today and logged in my account and BOOM! YOUR ACCOUNT HAS BEEN SUSPENDED!!! I did not get an email explaining why either like they said I would. Now, my account is new and I have not sold anything for anyone to complain. I have sent Etsy over 40 emails and they just won't respond to me in any way. BAD COMPANY.
How do I know I can trust these reviews about Etsy.com?
612,345 reviews on ConsumerAffairs are verified.
We require contact information to ensure our reviewers are real.
We use intelligent software that helps us maintain the integrity of reviews.
Our moderators read all reviews to verify quality and helpfulness.
For more information about reviews on ConsumerAffairs.com please visit our FAQ.

Etsy is a horrible place to have a business. One good thing I will say about them though is they are good at stopping scams. After trying to sell my phone from my Etsy shop there was a transaction that took place, which took them about 4 days to verify. During the four days I was agitated and emailed customer support several times with no reply from them. Some of the emails I sent to customer support stated how frustrated I was with them and that I couldn't believe the lack of customer service they offered since they never responded to me.
Shortly after those emails were sent they removed my listings saying they were investigating my account and then they suspended my shop. During this, I was not notified although the message in my shop stated that they sent me an email stating what was wrong and how the issue could be fixed. I later contacted customer support to advise them I never received the email they claim to have sent... and of course customer support did not respond.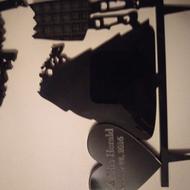 I ordered a wedding cake topper, the seller (Lasaredwithlove) just placed it between two pieces of cardboard and shipped it like that without writing fragile or don't bend. (Not that would have helped, it should have been packaged better.) When I received the product, it was broken. The seller was rude and I was getting nowhere with the seller so I opened a case with Etsy. Etsy said the seller cannot be held responsible. Really???!!! So I can send a product just by putting some tape around cardboard and if it is broken it is not my fault... really? And the seller of course did not insure the product because I didn't request that.

Sellers, beware! If you have nice stuff to sell, don't go to Etsy. There are much better places to list your products. It takes a lot of time and efforts to start selling on Etsy and build your reputation, and one day these unprofessional people will simply shut down your store because of a jealous competitor. Seems like Etsy "professionals" have no clue in the products listed and sold at their marketplace. Horrible customer/seller support, they coming up with nonsense reasons not to re-open your store. Don't waste your time!

I'm very much into planning and bullet journals, so I buy a lot of stationary items. Etsy is wonderful if you don't want the run-of-the-mill generic items that are bought at your local stores. They have great custom items that are very unique. With that said, I submitted a decent order to ** (who specializes in washi tape, stationary items and such). In the shipping tab, she states that she will ship her items between 1-3 business days. Great! I make my purchase. It was a Tuesday, and by Friday I haven't received a shipping confirmation email.
My items were still in Hawaii. Okay, no big deal, I'll just email her. No response. 2 days goes by and still nothing. I email a 2nd time. Again, I get no response. 4 days rolls by and I finally email Etsy and want to cancel my order and request a refund. Lo and behold, within a few hours I get a refund! Obviously this person (Nancy) deliberately ignored my order and ignored my emails, and continued to keep my money.
I had to request to get my money back... Wouldn't you just refund it back immediately if you didn't want to do business with me? Despite the rave reviews and 5 stars, this seller is a poor excuse for a business person. I have never met her, interacted with her, or bought anything from her outside of this transaction and she treats random customers like this! It's ok though, I believe in Karma...

I've purchased from several different sellers and have had a wonderful experience all the way around. Lunch totes, badge/ID lanyards, clothespin bags, purses, etc! The items are higher quality because they aren't mass produced. The sellers actually care about their customers. Speedy, more than reasonable rates on shipping, carefully packaged, fast/friendly responses from sellers when you have a question. Custom orders are received lightning fast. Add to cart. Enter payment/shipping info. Done. Unless they offer custom work, then you contact the seller and they work hard to accommodate you. It's an awesome place to shop. The sellers are great and the products the same.

I have purchased several items from this group, from Minion shoes to a phone case. The items shipped timely. Both items were beautiful but neither lasted very long. Shoes paint wore off within 5 times wearing it and phone case cracked within 2 months, and I haven't dropped the phone. I will use the site for beautiful items but I will not expect top quality.

I ordered a set of pillow shams on 9/8/16. I finally reached out the seller on 9/19/16 about the shipment. They responded by saying my shipment will be shipped out the day. It was I never received my package. I tried to contact the seller and customer service multiple Times. No response. Please don't ever order from this company. They need to be out of business asap. They need to be sued.

We had been selling for over 1.7 years on Etsy. We had a 5 star (perfect rating) and never not resolved cases with our buyers, but this one buyer (who obviously received their package, but wanted to get it free) complained and complained to Etsy. We stood our ground (proved our case - with tracking number and all) and defended our policies. Etsy admin said none of what we showed was valid (which it was if they had taken the time to actually do their job and look compare the receipts and tracking number) and our policies meant nothing.
But alas, they said "since you won't refund the buyer we are suspending the shop." After that we contacted corporate and went up the chain, which before we could get an answer from the people who mattered and could most likely do their job. The admin DELETED our account (to cover their ass most likely). We called many times (and lost lots of money waiting) and their answer was "It's suspicious and we are looking into it", but nothing came of it. Lesson learned the VERY HARD way, if you don't do what ETSY says and give buyers free product you might well lose your store and livelihood. DO NOT MAKE A STORE WITH ETSY, HELL don't even buy from them (unless you want to support companies who can do this to good people)!!! CROOKS AND INCOMPETENTS!

I ordered a dress from Etsy and after a week I noticed I hadn't received a notification that it had been dispatched. I contacted them and they advised they had been at a wedding the past few days and had a closed down and had a backlog of orders. They said they would ship out asap. I questioned why it took so long and they basically said they had 3-5 days to pack the order (which was not noted in their shipping information on their website). Noting that it was the 5th day she replied back again and said we will pack it today. I know that if I had not of contacted them, my order would not have been sent that day.
I then realised with this delay, it was going to be a further 10-14 business days and it was going to cut it fine as the dress was for me to wear as a bridesmaid in NZ and I would need it altered before I left which I had allowed at least 5-6 days to get it altered before flying out. I complained and told them they needed to pay for the express shipping as I was not advised it would take a week to even dispatch. They then retorted that as I had said F&CK in my email they cancelled the order and refused to admit any fault of their own even though they admitted they had shut down for a few days.
I read their shipping information before placing the order which did not note packing/dispatching timeframes, but sadly it only makes mention of it once you have paid for the order of course - although I can't confirm that it says that as I did not see anything to that effect. Either way, they did not apologise or do anything to assist and only say that I had to pay express - probably a scam so they can get everyone to pay express shipping. What kind of company actually takes 3-5 days to pack an order? Not good enough these days. I have since read many many bad reviews about this company. Will be interesting to see if I get my money back anytime soon.

I am both an Etsy customer and a customer to the shops on Etsy. It's a little odd to me that Etsy would seem this many poor reviews but I guess more people are motivated to leave bad reviews than good so this seems a little inaccurate. People who purchase on Etsy should review the shop they are purchasing from. You can easily see the stores reviews as well as the number of items this store has sold. The specific items they have sold and year in which they opened the store are also readily available. Etsy does have support and I have had to request a phone call at least a dozen times so they have ALWAYS called back in an hour or less which is what they assure you they will do.
Furthermore, anyone, buyer or seller can go to Etsy forums and ask advice (buyer or seller). You can read what other topics the Etsy community is interested in and it's probably one of the most awesome forums I have ever experienced. What I would say is that there is not too much stock on these poor reviews because although I don't agree with everything Etsy does this is a little much. To confirm I am in fact an Etsy customer my username is ** on Etsy.

I had a seller account with Etsy and out of the blue with no warning (although they did say they had sent an email) they suspended my account. When I email for the reason they said they could not disclose but had sufficient evidence that my company was link to another Etsy account... This is completely not true, when I asked what lead them to believe this I was told again that they had sufficient evidence that my account was linked and that they would not reply again! Completely rude and shocking that they can get away with this. I wish I had seen these reviews before I had put so much effort into my shop only to be closed by a rude, unhelpful, crazy company like Etsy. So if you're thinking about opening a shop please save yourself the hassle and DO NOT do it. They are holding 4700 for 4 months and they will not answer a single email. I am going to call them to see if I can get any more sense out of them on the phone.

This is an awful site. It is awful to sell on no views, no sales, it is awful to shop on--just about everything I bought was thrown into the trash over the years. The buyers are crazy but the sellers are crazy too. One of the worst experiences of my life. Don't sign up for an account of any kind. Sorry I did. I wish I had never hear of this site before. One of the worst out there. Avoid. Avoid. Avoid.

I set up an Etsy account per the recommendation of a friend. This service is the worst customer service I have ever seen. I tried to close my store but could not easily find how to do that. I sent in several complaints to Etsy and all they promise to do is call you back. They have no direct company contact info and after several days call you back once and that is all they do. Terrible service!!! Don't waste your time with this website. Total Joke!!! Worst I have ever seen. Want a good experience go to Amazon.com.

Very true, and the most overlooked or discounted fact about Etsy is that the seller has absolutely no control over their store. I had a very and experience after selling for almost a year, I encountered a tough client who, even after three months of making changes and accommodating her, was not happy with the outcome that she approved in the first place, and she filed a complaint against my store, and Etsy shut it down! I mean, where is the loyalty to the seller here, just the word of any random customer can cause your livelihood to stop? I was contemplating quitting my day job but thank god I didn't cause where would I be!!?
There is no place to call and talk about the issue, the customer service reps call you upon request and like government employees, say that they don't know anything and cannot answer any questions. It's quite sad that anyone, and I mean anyone, can complain about you and shut your business down, makes a seller feel cheated, really. Not to mention they charged me for hundreds of items listed on my account, and closed it without a second place and of course, I don't get that money back!

I just purchased a piece of untreated ice jade through Etsy.com. I am very disappointed when I received the item, because it doesn't look like real ice jade at all. My daughter even asked me whether it is made by plastic. I told her that I paid more than $100; however, the item looks no more than $5. Anyway, this is the first time I brought a piece of jade from Etsy.com; also it is the last time to buy. I am no longer trust these sellers. The product description is total wrong and this seller is dishonest.

Etsy shut my account down because I reported suspicious activity and it was, someone from Etsy Ireland had my account info and had my funds scheduled to go to their account, and my email address was changed. Then etsy want me to continue listing items and they hold my money until next year, are you kidding me... they are a trip to rip you off.

Let me just start off with I was a seller on etsy.com. My brother in law had helped me and my wife set up an Etsy account to help us make extra money for our family. We had our shop open for about 1 1/2 months making a little over $1000 the first month and on our way to $1500 the next month. Then Etsy suspended our account because my brother in law's site had a claim against it. They are claiming that we are the same, but he is in CO and we are in TX with separate emails, bank accounts and everything. The only tie is that he helped us set up our site and he is my brother in law. Now they won't even talk to me and you cannot talk to anyone everything in done by email. So I was forced to either refund the outstanding orders we still had or fill them, out of our pocket. Let me just say that they have $683.53 of money that I may or may not ever see. I will never sell or buy on Etsy ever...

I purchased this listing from this seller on June 10th from Etsy **. I was then put on a three month payment plan that is outlined in this email message to me: "Hi. Thanks for letting me know. That is the Silver E-commerce design package: **. This package can be split into two or three monthly payments. You can of course pay the amount sooner otherwise there needs to be at least one payment made each month. You choose the amount of payments (2 or 3 in this case) and the amount will be split evenly. There is a processing fee of $20 / 15 applied on top of the total amount of layaway payment plan commissions. Your website will become active before you pay the entire amount but if for some reason you fail to make the full payment it will deactivate completely. To start simply let me know the amount of payments you wish to make and I will publish a listing for you. After that I will provide a questionnaire to fill out and secure your slot."
I agreed to this and purchased her package through Etsy. I then gave her all of the information that she needed to design my site and even asked her if there was anything else that she needed from me and she said no. She never showed me anything or told me to make another payment. So I figured that she was still working on my site. She then announced on July 18th that my site has been completed. She sent me an uncustomized site that looked nothing like the ones she advertises. It looked like a shell.
She then expected me to make payments toward that. I told her that I wanted a refund. She said no and because it's considered a service Etsy says that they can't get involved because it's not a product. She advertises great sites in her listing and provides you with not even half of what she advertises. All the sites in her listing can't be pulled up on Google. She doesn't use a business address or a full first and last name. She only uses pictures that hide her face.

Pretty ridiculous that they limit what kind of items can be sold. They closed my account because I wasn't selling "vintage/handmade" items, and threatened future action with a pretty rude and intimidating email. So what if I'm selling seasonal items? I'm giving you your ** commission and fees, so what gives? NOT TO MENTION, what kind of online shopping website doesn't have reliable customer service? Took me awhile just to find the number. The hours are also not accessible at all. Others sell non-vintage items and haven't been reprimanded. Don't sell here unless you want to deal with ** customer service representatives and pretty rude employees. You'll have a terrible experience.

I have been an Etsy seller for somewhere near ten years and operate two vintage shops. I have read through some of the reviews left here for Etsy, and I am saddened to read about the service that some of the buyers have been subjected to. The lack of support that Etsy provides (no contact phone number, the delay in responding to issues for sellers and buyers and, reportedly never responding in some cases, etc.) is disturbing. The recent payment processing issues have also been a nightmare for many sellers and buyers. My sales transactions were not involved in that fiasco, however, as I use stand alone Paypal only and do not use Etsy's payment processing plan. Then, there was a recent billing/payment fiasco with Etsy where many buyers were charged multiple times. Etsy stated these fiasco issues were a fault of its payment processor, Worldpay.
In the ten years I have been a seller at Etsy, I have read many horror stories in the forums. However, having been in the legal profession for a very long time, I realize there are always at least two sides to every story (and sometimes three or four sides). In the forum complaints, we only hear one side of the story, and most readers of those complaints immediately make a judgment based upon the one side of the story they hear. While I am sure that some bad transactions do occur, and while there probably are some bad sellers at Etsy, I believe most sellers at Etsy are honest and reputable and care about their customers and about making things as right as possible.
I know, too, that many buyers simply make purchases without first reading the descriptions and the sellers' policies. Failing to do that does cause some problems for the buyers which then falls back upon the sellers. It is always the sellers' responsibility to have policies in place and to write accurate descriptions of what they are selling. Buyers also have a responsibility to read the descriptions and the policies and to always ask questions prior to purchase, if they have any question at all about the thing they are considering purchasing.
Many buyers seem to blame Etsy as a whole when their transaction goes bad. They fail to realize that Etsy is like a mall, and sellers are individual shop owners within the mall. Likewise, just because one seller might be a bad one, that does not mean all sellers are bad. There are many good ones. I have had two shops for as far back as ten years. During this time, I have sold somewhere near 2,000 items. Not once have I ever had a problem with USPS delaying the delivery. I have never had one single item delivered in a damaged or broken state because I pack as if there will be no tomorrow.
I have never had a customer make a claim for an item not being as described. I have an excellent rating from my Buyers who have purchased through my Etsy shop. This is all because I care about my customers and what I sell to them. I simply would ask that buyers not blame all sellers for their bad experience with one bad seller. I would also ask that buyers not blame Etsy generally when they have a bad experience.
There are flaws and faults with Etsy, however, which I give a 4-star rating. There are several issues with Etsy that needs to be fixed. The most critical issue of all is that Etsy needs a phone number where it can be reached. This business of having to call Etsy and leave a message to request a call-back is hogwash. If someone is handling my money, I insist on being able to talk to that entity that manages my money, and this is not possible with Etsy (thus the reason I use only stand alone Paypal for my payment processor). And, of course, we all know the issue of the re-sellers of mass made items on Etsy which are neither handmade nor vintage. We also know the issue of the infringements that are made where sellers sell the trademarked and copyrighted items.
Overall, though, I write this review to ask that buyers read the descriptions and policies prior to purchasing. I ask that all concerned keep in mind that the complaints you hear are not just one-sided stories. I ask that you remember that the fault of one bad seller is not necessarily the fault of Etsy itself, nor is it the fault of all sellers at Etsy. If you are a seller who has a problem with Etsy's payment processing, and you still have the option to use stand alone Paypal, you may consider switching back to that (and I promise you that you will not miss out on any sales as a result of Paypal only).
All of my listings advise the buyers that I can turn DC on for them to use it if they prefer that rather than Paypal, and not one has ever asked me to switch to DC for them to pay. I have, perhaps, had the best summer of selling in my ten years at Etsy, and that is all Paypal sales. I would also ask that sellers always communicate with your buyers and remember the importance of timely shipping and good packing in order to try to get your buyers' purchases to them timely and safely. As for the Etsy issues I have mentioned, we can continue to contain the hope in our human hearts that those issues will someday be resolved.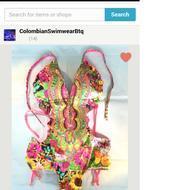 Avoid etsy!! I hate having to say this as both buyer & seller on there as I like to support the handmade businesses on there and have purchase unique thongs. But if you get scammed by a seller you can then expect the same from etsy... I purchased two swimwear items from a shop called Columbian swimwear. I was told items would take up to 20 days. They never came so I contacted seller over a tracking number he said he would get it. Went back next day after to check for it, seller had closed his shop down so I opened case. Seller replied once I have. Today received package, 32 days later, containing one wrong item & one missing. He also postage declaration shows he posted it 2 weeks later than what he declared to etsy.
You are unable to upload images you attach in case center, a woman who I spoke with from etsy said no other reports of this problem. I reported (a lie!) There are forums complaining of same problem). They now want be to wait a unlimited amount of time for a decision, after escalating my case. From what I can see this is happening a lot. Sellers ripping buyers off then either shutting their shop or etsy closing the shop down when buyers complain. And then etsy will tell them as the shop no longer exists they can't refund them!! This will mean I've been scammed by 60... Please avoid people.

The title says it all. After a decade of selling on Etsy they closed us down for "intellectual property infringement" for a design that as of today is being sold by hundreds of customers in one variation or another. I contacted them and told them this is a huge hit. This is over a third of my family income. That over the course of ten years we have established many repeat customers, wholesale accounts, designed and filled custom orders, and have one after another positive reviews coming in daily. And like I said before, the design that was the problem is being sold by hundreds of other sellers. This is the scenario every single time I have been "reported". I go and search and right there in front of me are hundreds of similar designs.
When I asked them why is it my listing catches heat but there are still literally hundreds of the same design out there the only response I received was along the lines of "we assure you that you are not being singled out and there will be no more responses to your emails." Oh and they threw in there "to not open another Etsy account as this is a serious violation and could lead to all associated shops being shut down." Well you know what? They already shut all my shops down... and my daughter's shop and my stepdaughter's shop. So not only has this affected me the "guilty" party but a few innocent bystanders that happen to have the unfortunate circumstance of sharing a computer/router with me.
I am furious at how this was handled and there is no recourse. I was told that all the information was in the email that was sent to me and if I wanted to contact the holder of the rights I could. But even if it was a mistake or I was cleared that they most likely wouldn't open my shops back up. I am simply blown away that a company that is as well known would conduct business in such an amateur and juvenile manner. I have seen this happen to other sellers that deal primarily in customized textiles over the years. I always felt that I was in danger. I just never imagined that they would just shut me down after ten years and tons of positive reviews. It's heart wrenching to have your shop shut down but still have positive reviews rolling in. And then to search and find the exact or even worse, blatantly infringed designs being sold.
I don't think there is anyone who researches these cases. It seems if you are bold enough to blatantly lie, research, and fill in the proper information that corresponds then they look at it like "looks good to me" and there's a strike against you. Nothing else would make any sense. If it was legitimately the rights holder then wouldn't they have every listing taken down and not just a few at random? My advice: if you're making anything over a few hundred bucks a week then move on. Forget them because Etsy does not care about its sellers one single bit.

I ordered a pair of fur slides off etsy from a seller (2kruical) as the seller advertise some Nike flip flop. But when I received my order the flip flops was in branded, the fur was ripped and glued on. The seller also deleted his or her account name Deanna. I was scammed from etsy. Do not buy from them...

I bought a box set, of, Colored Copic Markers Set Double Head Pens Highlighter Markers Copic Pens 36/48/60/72 Marker Highlighters Permanent Markers Interior Design, for US$52.90 from Etsy. The trader who sold the product happen to be in China. I purchase these items in May 2016. I paid through PayPal. The shipping time for the product was 15-30days. We are now in the middle of August; I still have not received the item. When I emailed, Etsy, I was referred to the trader. So, I emailed the trader in June, who then replied me back and said the items had been shipped. The trader even sent me the delivery tracking number. However, when I tracked the item delivery times, it is showing the item was delivered; to an unknown address.
I have repeatedly emailed Etsy and the trader; both have not responded to my emailed up until now. I feel, this action from the website and the trader is very deceptive. The product cost me US$52.90, which is a good sum of money. And to not received the product, for I have paid for, is wrong. In the future, I would not be shopping from this website anymore, and I would not be recommended the website to anyone.

I bought a leather pouch on the 7th July. The seller told me payment hadn't gone through so I tried another card. That didn't work either. I found on their website they were having trouble with processing payments. Then on the 12th July it was processed. Then also on my other card. So I cancelled one of the payments, obviously I didn't want to buy it twice. Then both cards were again charged on the 18th. By the 22nd I had my first refund from the second incorrect charges. Now it is the 14th of July and an email was sent 8 days ago saying I will get a refund in 2-5 days or 'up to 50'. This is month or so from the original charges. Pathetic. Customer service either didn't reply or sent auto-messages. Think I will be going to my bank. It's just not acceptable for a big business. Great seller but shame I won't be buying there again.
Company Name:

Etsy.com

Website:

https://www.etsy.com/