Consumer Complaints and Reviews

Etsy closed my shop for 'not selling handmade items'. I sell faux fur cosplay tails, I can't even contact them to send photo of me making the tails as proof. They have ignored my emails and have taken off the request a phone call facility. It's no wonder their share prices are dropping as their customer service is horrendous. It's 4 weeks until X-mas, I now have no income as I worked on Etsy full time with over 2k sales to my name. Thanks Etsy and shame on you! I intend to share this view on every possible review site and social media to spread the word. Feel free to message me and vent fellow ex-Etsy people.

Was shut down with no explanation, loss of income and no reason why. They say my items are not handmade. Don't quite understand their handmade policies as there are a lot of sellers on there that are buying from Ali Baba and reselling and a lot of wholesalers that are using others to resell their products. Etsy have no morals and no ethics and feel that they can open and shut shops as they see fit with no thought for others. Etsy has one rule for some and one rule for another. Was not going to review them but they need to know how many peoples' lives they are destroying and hopefully someone will have the courage one day to take them to court.
I have tried everything to find out what their reasons were and still no response. They have a holier than thou attitude which needs to be addressed. I was threatened by members to the point of no sleep and scared. They chose to ignore it and the member is still selling on their site even after numerous complaints. They are selfish, ignorant people who don't care as long as it doesn't affect them or their business. Stay away.

My credit card information was stolen and and the thief went on an online shopping spree. One of the things they purchased was something on etsy.com. Etsy, however, does not have an working phone number online to call so I can try to find out where the items the thief purchased was being shipped to. Now I am completely distrust this website due to lack of a proper customer service phone number.

Prior to April 2016 of this year, I was making an extremely comfortable living with my Etsy shop, which has been opened since 2011. So comfortable, in fact, that I quit my "day job" completely and my entire household could live off of my Etsy income alone. Unfortunately, as of April 2016, Etsy implemented extreme algorithm changes that essentially "spread the love". In other words, despite good pictures, good SEO, or good tags and titles, you can be pushed down by Etsy in search in order to give other sellers a chance to sell, who may have horrible pictures, horrible tags and titles, etc. This has caused most Etsy shops, including my own, to lose somewhere between 40 to 60 percent of their revenue. Successful sellers are now having to go find outside work because Etsy is artificially manipulating the search algorithm to fit their own agenda.
To say this has been devastating would be an understatement. The sudden loss in revenue caused me to get behind in every bill I have, and I lost my home. Luckily, I was able to find a small place just before I was expelled onto the street with my family. My savings, my nest egg, everything is gone. I had to find outside full time work for the first time in years. It barely pays half of what I was making on Etsy prior to these changes. To make this even worse, Etsy refuses to acknowledges that they have actually changed or done anything to the search algorithm. So while there are hundreds of sellers drowning and losing their livelihoods, Etsy keeps dropping benefits and forcing you to purchase them if you want even a chance of being seen in search. It's so sketchy, so vile, and now I've had to start all over from the ground up on other sites, including my own website.

I bought 3 dolls from TheCrochetMagicShop, www.crochetmagic.com.au and doll measurements were wrong by 3-4cm and custom-made eyes were warp shaped instead of nicely round. After opening case with Etsy.com as seller was rude, would not admit any mistake in measurements or do a partial refund. I have been waiting for a decision for soon 1 month. Etsy has been asking for pictures from me non-stop with no decision made. I suppose they just mean to ask me for pictures 10,000 times without making any decision. Would advise not to buy from Etsy.com as it's hard to get any refund if item is not as described.
Seller policies are also return item at own cost even if item is not as described, that's just own loss to buyer then and no risk for seller to just send out any rubbish product. If one uses PayPal to pay maybe there is means of recourse to get money back. I'm not sure just guessing, but if via Etsy.com money is probably gone forever if order goes wrong and seller is dishonest. Ebay is really much better so is Amazon.com.
How do I know I can trust these reviews about Etsy.com?
636,825 reviews on ConsumerAffairs are verified.
We require contact information to ensure our reviewers are real.
We use intelligent software that helps us maintain the integrity of reviews.
Our moderators read all reviews to verify quality and helpfulness.
For more information about reviews on ConsumerAffairs.com please visit our FAQ.

Much like Etsy's relationship with its buyers, they treat their sellers with just as much neglect. Setting up an account is easy and the site looks very inviting with its sea of "successful" sellers. But don't be fooled by this mask. Etsy has a reputation for ignoring their buyers and neglecting their sellers. When it comes to provably false reviews and policy violations, Etsy is the first to refuse to enforce their own policies. Contacting the support team for any problems you may have is also a challenge. After opening 33 tickets on their support page and sending 21 emails to their support team, eventually (2 weeks later) I get a response from "Kieth" whose response in short was basically, "we don't care, hope you understand." If you are looking for a selling platform I strongly advise looking anywhere else or seriously consider your own website and investing google ads. You will be much better off financially and will benefit from a much more stable business.

I purchased a custom item from WORDOLOGY and her name was Marina (If that was even her real name). It has been over a month and nothing. I also paid her an extra $50 via PayPal. I ordered this on 10/11/16 and it is now 11/7/16 and I tried to contact the seller via Etsy and she does not exist anymore. There is NO customer service number for Etsy so basically you write them an email and they call you back. This is the worst experience I have ever dealt with. The post office says it was shipped on 10/21/16 and it is still in Chicago but where is it? And investigator also contacted me from USPS and they have no clue where the package is. What is going on?! Needless to say I am heading to my bank now to find out more information. If I can give ETSY zero stars I def would.

I purchased an item on June 28, 2016 from TreasuresBoutique24, Appalachian Artisans, Martinsburg, WV. They claimed that they had sent the product in August and it was returned because of damage in August. They agreed to make the product again and resend it. It is now November 5, 2016 and they have not sent the item or responded to my e-mails. I contacted Etsy. They claim that since the company claimed they sent it July 15, 2016 and the 60 day complaint period was up, they would not pursue the claim. No proof was needed by Etsy that the company actually sent it. They just took their word.
The vendor is no longer on Etsy and I am assuming that the company was actually a scam endorsed by Etsy. They gave me an e-mail contact and I tried that but no response. I have also contacted my credit card to report fraud. I will not use Etsy again because they do not support the buyers when there is a valid complaint. I should have checked the Consumer Affairs website before I purchased anything. As I am now reading, there have been many valid complaints about the companies endorsed by Etsy.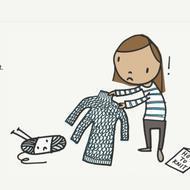 My shop was shut down like so many other complaints on here. They said "it was due to a copyright issue". Well, what if you know the items in question are in fact not copyright, if you can't actually find it, the person claiming it doesn't respond, and changes their email to anonymous. Etsy doesn't ask you anything. They just take "someone's" word for it. That "someone could be a competitor trying to get rid of you, your ex friend, boyfriend or anyone really. You could stop reading this and go put someone and their shop through the ringer, and the third time they will be closed. That's it. What a horrible way to conduct a business, no integrity at all. Etsy has no idea who they are or what they stand for. Also, I feel as though it's kind of a scam too. They took my digital files. I am a graphic designer who paints one of a kind unique clip art, that can be used to make invitations, and so much more.
They probably just target people and take their stuff. As if I have time to check their listings to see if they are reselling stuff. I seriously doubt they just discard it. Why would they say it's their intellectual property??? It's because they take it. They also take your last sales in which I could care less, because it was that big of a deposit coming my way. What they do is take your money, and claim you still owe them for the listings. As if to say because of this one person that keeps stalking my shop, then I guess that means all of my listings are fraudulent. What a joke this company is. I read some reviews last night below me and one person said, she seen many other stores selling the exact same thing. Well guess what... me too. That's the lack of integrity I am talking about.
If you're really concerned about a copyright such as "kill this cup not my vibe" and "Drink up Buttercup" but yet you can go to their site and search drink up buttercup motivational water bottle SVG (it's for cutting machines) still dozens of sellers selling it, why is that you might ask? It's because it's not a copyright item. Don't waste your time selling on here. They can just decide when to pull the plug as they say. Luckily I had great teachers that always told me to back up my work and I will be creating my own site. I have a mini following now due to my social media accounts. PayPal is always an option. I am moving on and taking this mishap as a lesson learned to not necessarily rely on these online companies in which you technically don't own your store they do. They even go as far as to block you from posting on the forums while they ban you so that you can't share it with anyone.
I will use one of the computers from somewhere and make an account to let my voice be heard. This is ridiculous. They never asked me for proof on my side nor did they show proof of copyright, in which they should have to because they are in business to help others make one themselves. So they have it all wrong. It is 2016 people. Do things just because they can and Etsy needs to get some integrity and clean up their "copyright issues" in which they are not on top of. They don't really care, go on their site and look up Elsa from Frozen or when Pokemon was huge that should be one of their departments if they really care weeding out that kind of stuff. You wonder why they don't do that it's because they don't care, they have gotten too big to care about the lil' guy. Oh well moving on to my other sites I sell on with better reviews and nowhere near the amount of complaints Etsy has. I hope they get sued.
Hopefully this helps someone if only one, that's good enough for me?? At first I was upset. Now I am grateful that this happened when it did! Most importantly don't ever put all your eggs in one basket. Luckily my Mac saves everything in the trash and I have files that I thought were lost. Shame on you Etsy for your lack of integrity and horrible way on conducting business. Just prepare yourself because one day you may log in and find the message below and then what do you do? Always have a backup plan. I also shared the picture of my banner as proof that I had a shop because once they wipe your shop off the face of the earth your reviews go along with them so make sure you record them for your records too so you have them to show if need be one day. If this post only helps one individual I will be happy with that just one person that I have helped.

This review is regarding the actual Etsy online shop company, not the many sellers that use the vehicle to sell their products. I've only had good experiences with the sellers. The Etsy company is at best DMCA troll lackeys and at worst, scammers of their own sellers and those who use their service to sell products. They issue "warnings" to sellers about their products that other companies and copyright holders claim to "infringe" on their holdings even when said item may be a resell of a used vintage (1970) item (completely legal), and offer no recourse and vague legal path to lift the warning. The seller on Etsy is at the mercy of the copyright holders whose lawyers (many which are keyword bots) are more interested in issuing warnings to abuse DMCA instead of treating each unique case on a case by case basis.
Etsy, instead of protecting their customer (the sellers who use their service and pay their fees) will close down your accounts after these warning with no refund on the listing fees, even then 1: you've complied with the copyright holder and modified the item to lift the complaint, and 2: when the complaint is completely bogus such as on a vintage item that is merely being resold. The problem with Etsy's treatment of their sellers become especially problematic when some of these copyright holdings are completely unpredictable without an army of copyright lawyers researching the item you want to make and sell may "infringe" on the thousands of copyright holdings of thousands of companies.
So if you want to sell fan made items about some popular movie, it becomes not a matter of if you're be issued a warning, but when – and when your store will rack up enough of these "warnings" that Etsy will close your account and make off with ALL the listing fees you've spent. If you're thinking about using Etsy to sell, DON'T. Use some other service that actually treat you like a real customer instead of a potential fee slave. Use a service that doesn't charge you list fees until you've sold the item.

This is horrible. I don't understand why Etsy is allowed to remain in business. I am so frustrated I'm in tears. Not only does the processing go on for days, they don't tell you your order was canceled until you're expecting it in the mail. They literally ruined my wedding. How can they stay in business when you can't buy anything. I contacted my bank and they took the money out 500.00 and then canceled my order and it is impossible to get a hold of them. Now I can't get my order number because it says I'll lose this review. I bought hair extensions from van glam house of beauty in San Diego CA. Then the lady suggested I reorder it so I tried again. That is my new order number.

The policy of not being able to leave a review after 60 days is ridiculous. My item took more than 60 days to arrive because it had to be sent back due to it being faulty and Etsy's response was that there was nothing they could do. This could potentially mean that many of the poor reviews for different vendors never even make it onto their page rendering the whole review system unreliable. Throughout the whole process the customer service team clearly didn't want to have to deal with any problems and were unhelpful throughout. I would not recommend Etsy to anyone and am going back to using more reliable services.

Confusing delivery date and unfair cancellation policy. I ordered a timely product for an anniversary gift. It did not show the delivery date until after I placed the order. Since the delivery was too late for the gift, I canceled the order within 2 minutes. They charged me $10 for some tax reasons. I have purchased hundreds of items online. This is the first time I encountered this unfair situation. Just want to warn Etsy customers.

We did not receive our order. Etsy does not answer their phone. No voicemail, and no way to contact them other than a very frustrating do not reply email box. I don't know how Etsy is still in business and wished that we had looked at their negative reviews from this week alone before placing our order. We will dispute the charges on our credit card and never shop with them again. Shame on them.

This company is the worst! Bottom line they "opened a case" and closed it within SECONDS. There is NO CONTACT INFO... No tracking info... When I did try to report TWISTEDPURPLE.COM they gave me one person's name to contact but with no email address or phone number! BEWARE OF THIS COMPANY... Going back to Amazing Amazon.

False claims for shipments and blames customer. I ordered an item from this company and it said for 1-2 business days, pay $6.50 which I did and this was on the weekend that I ordered from. I knew it was going to be sent out on Monday and it was but when I went to track the order because I haven't seen it come in, all of the sudden it said 2-3 business days. I contacted them and they kept saying check the first message that they sent me. I told them that the website said 1-2 business days and she wanted to keep arguing with me and being very unprofessional and start yelling at me. I would NEVER order from here again.

Ordered jewelry for our daughter from Etsy, supplier in the U.S. called ArtifactsNRelics user Artie. Aside from the excessive cost of postage and it being tracked as arriving almost six weeks later and raising the issue of the item not arriving at all, they immediately state it is not their problem and there is nothing they can do.
I've purchasing both large and small items on the net for years, from chainsaws to phones. Had one or two issues over hundreds of orders all of which were corrected. First time I've had an issue where a company who tracks their order, refuses to look into it and find out who signed for it. Consider very careful buying anything from ArtifactsNRelics through Etsy. If your tracked order does not arrive, you've wasted your money. Artie will refuse to find out where it is or who apparently signed for the tracked order.

Etsy seller messed over the wrong chick by selling and taking payment for products she didn't even have! On Sept. 26th I purchased 5 personalized water bottles for my bridesmaids gift packages and the seller advertised that this product would ship within 1-2 weeks. No problem as I didn't need them until November 3rd. 3 weeks after my purchase, while wondering why I hadn't received anything I log onto Etsy to check on the status. Well, what do you know? The seller sent me an email an hour before I logged in to check the status, and she says "sorry for the delay but I haven't received the bottle from the warehouse yet but that they should be ready to be shipped on October 31st." Then she offered a refund if that wasn't going to work. Are you kidding me! She let 3 weeks go by before informing me she didn't have the items I paid for, when she advertised them to be shipped within 1-2 weeks.
I was annoyed but I really needed to bottled and informed her that is really cutting it close for me as I needed them just a few days after she stated she would ship them. Not to mention she still didn't have them so how could she even assure me they'd get shipped then? I reminded her of how she advertised these products and requested that she expedite the shipping on October 31, at no extra cost to me. I kept my reply simple and polite and I have screenshots of all correspondence to prove it. She then replied that she understood my concern but that it was out of her hands, did not address my expedited shipping request, and again asked if I wanted a refund.
Well for one thing, it was in her hands as she had no business advertising, selling, and taking payment for a product that she didn't even have the materials to make. Second, she didn't even care that I was still willing to make this work by offering a solution. She wasted 3 weeks of my time by not notifying me of the situation sooner and blew me off by suggesting I cancel. So, I told her to cancel my order. Then later I get my refund statement and she had the nerve to charge me a fee that she deducted from my refund. The fee wasn't much, but it set me off that I was getting charged for her incompetence!
So I decided to give her a review. Before I wrote the review I decided to sort through her reviews as she had 4.5 stars. I knew there was no way she could be that good with how she jerked me around. As I dug deep into her reviews, I found several 1 star reviews where she replied to them as if it was the consumers fault each time. That did not set right with me because of how she didn't assume responsibility for not fulfilling her side of the obligation with our transaction and blew me off. So when I reviewed her, I posted our convo to prove I wasn't lying or at fault like she made the others look. She got pissed and had Etsy remove my review. Wow, she couldn't deal with being called out. I'm so pissed with Etsy by protecting her from a bad review when she was clearly at fault and where was the protection for the honest consumer who was mislead?
Then she had the nerve to send me a message about having my review deleted due to the content, where only truth was revealed, and stated that she was confused about my review because I didn't give her the opportunity to work this out for me. This poor, delusional woman forgot that I kept a copy of our correspondence which showed I did give her a chance to make it work by offering a reasonable solution for her carelessness. She blew me off and only suggested I cancel.
Yes, they were only water bottles and yes, the fee wasn't much but it's the principle that she simply didn't care about how she ruined my plans. So I escalated my complaint to Etsy and expressed my disappointment in them for protecting her by deleting a truthful review. By the way, I also googled Etsy complaints and I was astonished by how many people had unresolved Etsy complaints. So we'll see how Etsy now handles this from here. So when you hear the phrase "Don't mess with Texas," believe it because this Texas girl is not going to lay down and accept being treated like this.

For the second time in 2 years, Etsy requested photos and explanations of how I make my own products. The first time everything was approved. Now, they are claiming that they can not verify that my products are handmade since I have a shop and I have 4 part time employees, all of which is accepted practices according to their rules. I complied with all of their requests for information and photos with dates in the pictures, and they say it can not be verified that I make or design all of my products. I design all of my products and always have done so. I draw the designs for embroidery and screen printing and all of my appliques. I even make my own patterns... I use no blank products or blank clothing like so many others on Etsy are doing. They just embellish other garments that are made in mass produced factories. I have never done this.
All of my baby garments are made in the US by myself and my employees assist with the sewing and shipping. They still closed the store with no option of speaking with a supervisor or anyone else. I do not appreciate being called a liar when I am doing more handmade work than most of the people on Etsy. This is absolutely appalling. I believe they are just looking for accounts with more sales and Jocelyn has to find stores to close in order to maintain her job. It is really completely unjust and disgusting.

I recently opened my seller's account with Etsy. I have spent countless amount of hours listing my items not to mention paying 0.20 cents a listing which adds up when you have thousands of listing. I woke up today and logged in my account and BOOM! YOUR ACCOUNT HAS BEEN SUSPENDED!!! I did not get an email explaining why either like they said I would. Now, my account is new and I have not sold anything for anyone to complain. I have sent Etsy over 40 emails and they just won't respond to me in any way. BAD COMPANY.

Etsy is a horrible place to have a business. One good thing I will say about them though is they are good at stopping scams. After trying to sell my phone from my Etsy shop there was a transaction that took place, which took them about 4 days to verify. During the four days I was agitated and emailed customer support several times with no reply from them. Some of the emails I sent to customer support stated how frustrated I was with them and that I couldn't believe the lack of customer service they offered since they never responded to me.
Shortly after those emails were sent they removed my listings saying they were investigating my account and then they suspended my shop. During this, I was not notified although the message in my shop stated that they sent me an email stating what was wrong and how the issue could be fixed. I later contacted customer support to advise them I never received the email they claim to have sent... and of course customer support did not respond.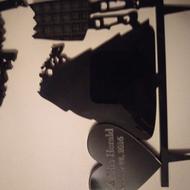 I ordered a wedding cake topper, the seller (Lasaredwithlove) just placed it between two pieces of cardboard and shipped it like that without writing fragile or don't bend. (Not that would have helped, it should have been packaged better.) When I received the product, it was broken. The seller was rude and I was getting nowhere with the seller so I opened a case with Etsy. Etsy said the seller cannot be held responsible. Really???!!! So I can send a product just by putting some tape around cardboard and if it is broken it is not my fault... really? And the seller of course did not insure the product because I didn't request that.

Sellers, beware! If you have nice stuff to sell, don't go to Etsy. There are much better places to list your products. It takes a lot of time and efforts to start selling on Etsy and build your reputation, and one day these unprofessional people will simply shut down your store because of a jealous competitor. Seems like Etsy "professionals" have no clue in the products listed and sold at their marketplace. Horrible customer/seller support, they coming up with nonsense reasons not to re-open your store. Don't waste your time!

I'm very much into planning and bullet journals, so I buy a lot of stationary items. Etsy is wonderful if you don't want the run-of-the-mill generic items that are bought at your local stores. They have great custom items that are very unique. With that said, I submitted a decent order to ** (who specializes in washi tape, stationary items and such). In the shipping tab, she states that she will ship her items between 1-3 business days. Great! I make my purchase. It was a Tuesday, and by Friday I haven't received a shipping confirmation email.
My items were still in Hawaii. Okay, no big deal, I'll just email her. No response. 2 days goes by and still nothing. I email a 2nd time. Again, I get no response. 4 days rolls by and I finally email Etsy and want to cancel my order and request a refund. Lo and behold, within a few hours I get a refund! Obviously this person (Nancy) deliberately ignored my order and ignored my emails, and continued to keep my money.
I had to request to get my money back... Wouldn't you just refund it back immediately if you didn't want to do business with me? Despite the rave reviews and 5 stars, this seller is a poor excuse for a business person. I have never met her, interacted with her, or bought anything from her outside of this transaction and she treats random customers like this! It's ok though, I believe in Karma...

I've purchased from several different sellers and have had a wonderful experience all the way around. Lunch totes, badge/ID lanyards, clothespin bags, purses, etc! The items are higher quality because they aren't mass produced. The sellers actually care about their customers. Speedy, more than reasonable rates on shipping, carefully packaged, fast/friendly responses from sellers when you have a question. Custom orders are received lightning fast. Add to cart. Enter payment/shipping info. Done. Unless they offer custom work, then you contact the seller and they work hard to accommodate you. It's an awesome place to shop. The sellers are great and the products the same.

I have purchased several items from this group, from Minion shoes to a phone case. The items shipped timely. Both items were beautiful but neither lasted very long. Shoes paint wore off within 5 times wearing it and phone case cracked within 2 months, and I haven't dropped the phone. I will use the site for beautiful items but I will not expect top quality.

I ordered a set of pillow shams on 9/8/16. I finally reached out the seller on 9/19/16 about the shipment. They responded by saying my shipment will be shipped out the day. It was I never received my package. I tried to contact the seller and customer service multiple Times. No response. Please don't ever order from this company. They need to be out of business asap. They need to be sued.

We had been selling for over 1.7 years on Etsy. We had a 5 star (perfect rating) and never not resolved cases with our buyers, but this one buyer (who obviously received their package, but wanted to get it free) complained and complained to Etsy. We stood our ground (proved our case - with tracking number and all) and defended our policies. Etsy admin said none of what we showed was valid (which it was if they had taken the time to actually do their job and look compare the receipts and tracking number) and our policies meant nothing.
But alas, they said "since you won't refund the buyer we are suspending the shop." After that we contacted corporate and went up the chain, which before we could get an answer from the people who mattered and could most likely do their job. The admin DELETED our account (to cover their ass most likely). We called many times (and lost lots of money waiting) and their answer was "It's suspicious and we are looking into it", but nothing came of it. Lesson learned the VERY HARD way, if you don't do what ETSY says and give buyers free product you might well lose your store and livelihood. DO NOT MAKE A STORE WITH ETSY, HELL don't even buy from them (unless you want to support companies who can do this to good people)!!! CROOKS AND INCOMPETENTS!

I ordered a dress from Etsy and after a week I noticed I hadn't received a notification that it had been dispatched. I contacted them and they advised they had been at a wedding the past few days and had a closed down and had a backlog of orders. They said they would ship out asap. I questioned why it took so long and they basically said they had 3-5 days to pack the order (which was not noted in their shipping information on their website). Noting that it was the 5th day she replied back again and said we will pack it today. I know that if I had not of contacted them, my order would not have been sent that day.
I then realised with this delay, it was going to be a further 10-14 business days and it was going to cut it fine as the dress was for me to wear as a bridesmaid in NZ and I would need it altered before I left which I had allowed at least 5-6 days to get it altered before flying out. I complained and told them they needed to pay for the express shipping as I was not advised it would take a week to even dispatch. They then retorted that as I had said F&CK in my email they cancelled the order and refused to admit any fault of their own even though they admitted they had shut down for a few days.
I read their shipping information before placing the order which did not note packing/dispatching timeframes, but sadly it only makes mention of it once you have paid for the order of course - although I can't confirm that it says that as I did not see anything to that effect. Either way, they did not apologise or do anything to assist and only say that I had to pay express - probably a scam so they can get everyone to pay express shipping. What kind of company actually takes 3-5 days to pack an order? Not good enough these days. I have since read many many bad reviews about this company. Will be interesting to see if I get my money back anytime soon.

I am both an Etsy customer and a customer to the shops on Etsy. It's a little odd to me that Etsy would seem this many poor reviews but I guess more people are motivated to leave bad reviews than good so this seems a little inaccurate. People who purchase on Etsy should review the shop they are purchasing from. You can easily see the stores reviews as well as the number of items this store has sold. The specific items they have sold and year in which they opened the store are also readily available. Etsy does have support and I have had to request a phone call at least a dozen times so they have ALWAYS called back in an hour or less which is what they assure you they will do.
Furthermore, anyone, buyer or seller can go to Etsy forums and ask advice (buyer or seller). You can read what other topics the Etsy community is interested in and it's probably one of the most awesome forums I have ever experienced. What I would say is that there is not too much stock on these poor reviews because although I don't agree with everything Etsy does this is a little much. To confirm I am in fact an Etsy customer my username is ** on Etsy.
Company Name:

Etsy.com

Website:

https://www.etsy.com/