Consumer Complaints and Reviews

Ebay allowed this company to rip me off. Ebay not only let this Alienbid company rip me off, when I tried to leave negative feedback to warn other buyers eBay told me I can't leave negative feedback on one of their protected sellers. I assume eBay owns them. I bought a brand new ladder. They sent me a dirty, old, dented ladder missing parts. When I contacted them they called me a liar and wanted me to send pictures and shipping labels and all kinds of other stuff. I am a busy guy. I don't have time for all that. Account ID: Alienbid (52860).

An abusive seller named Tikis Handicrafts starts pouncing on me for leaving her "neutral" feedback. Of course, the quality of her items were extremely good. I never denied it. I never told her anything negative about the product but her choice of the shipment company was India Post. Now, India Post has clearly tried to open my parcel again. I left her a neutral feedback and explained clearly in it that India Post had tried to indulge in thefts again with me though I gave them a chance. Without being reasonable, she leaves me a negative feedback asking me never to visit her store again though I always pay up the dues to every seller when I buy the goods. There have been absolutely no complaints against me before. None whatsoever.
But this seller claimed so many things in her private messages to me including things like "This is the first time I wanted to try selling in India but you shut down my shop before that", and then made other contradictory statements like, "You did not pay me for shipping" and blah blah. Hey, eBay India does not charge their buyers for shipping. The Drama Queen! Hey, if this Ms. Babita ** had been a good seller, she would have never dared retaliate and would have read the rules before joining the eBay India bandwagon first. Also, the main motivation for buyers is the FREE SHIPPING and not hidden charges for postage, etc. It's mostly included by the honest Indian sellers in the product cost itself. Even eBay told me on the phone that I have paid all my dues but this lady gets all retaliatory on me, doesn't think of the payment I honest made against the goods I purchased from her, etc. But eBay India supports her nonetheless.
When I wrote a complaint against her on the eBay forum, they are saying that it's against their "policies" to name a seller openly and edited my comments to remove her shop's name but yeah — they will tolerate it if a seller gives negative feedback to a buyer under the category of positive feedback and harasses good buyers! Their written policies are very clear but contradictory to how the problem was tried to be resolved on the phone - their policy clearly states - No seller should leave their buyers negative feedback - but the eBay staff tells me on the phone - anyone can leave anyone else any feedback they like. I wish they would go back to their USA — wherever they came from. There is absolutely no buyer protection. Just seller protection. How do you think customers will be happy?
If they want to save on taxes fraudulently from the USA, they can continue to stay in India. Otherwise, let them roll up their sleeves and prepare to leave my country. No other seller had done this to me before. This female seller claimed that she was born in India but has been to several places, etc. and that she still knows India in and out but she didn't seem to be able to predict that India Post is not being honest. At least, she could have done her homework before entering the Indian market about customer preferences, problems, etc. Plus, my postman is also constantly bothering me by saying that I need to stop complaining to India Post on their website because he is "honest" and did not steal and blah blah. I gave him another chance but the packet comes torn at the top.
I have lost around 200 GBP (Great Britain Pounds) while trying to buy artificial jewelry from the UK before... thanks to India Post's greedy employees. However, the honest seller from the UK thankfully refunded me or else I would have lost a huge sum of money. Plus, India Post had once stolen laddoo Prasad that came to me under "Registered, Speed Post" from the Mahakaleshwar Temple and they conveniently blamed it on the "rats." Thankfully, I noticed that the packet of sugar cubes that the temple had sent me was intact. If it had really been rats, I am sure those things wouldn't have spared even the packet of sugar cubes. I would strongly urge Indian sellers to continue using FedEx and BlueDart as compared to India Post. I am really getting tired of all this. Now, this seller has defamed me publicly but eBay is okay with it.
I would also urge buyers to stay away from this fraudulent seller "Tikis Handicrafts." If I really had a problem with the items, I would have sent a photograph and made a refund claim but since the product was perfectly alright, I did not do so. The package was torn though!!! I paid the seller INR 650 now, calculate the cost of raw materials for making jewelry it barely comes to INR 40 or 50. Plus, if they ship in bulk with private couriers, what do they lose? They get discounts. They can happily keep their profits and also save on shipping but this stingy seller sent it by India Post. I initially did not object because I decided to give my postman one last chance but the packet arrives torn still. Then, when it comes, I realized it is high time to stop allowing eBay sellers to ship items by India Post. So yes, I make other customers aware through a neutral feedback.
My intention was never to defraud the seller but she starts pouncing on me with accusations such as "I am shutting down her shop" and blah blah just like the foreign returned seller that she is. She uses big words to get her way! I am not one of those dishonest buyers please! Before anyone else can pounce on me, think! I have always paid my dues to eBay sellers and my records have always been neat. If I had really not paid her, she could have left me a negative feedback even if under a positive category but she got all vengeful and retaliatory just like a British Colonialist would have done to Indians back in the day! Wow! She even told me that she had "absolutely NO problems while selling her goods abroad." This is India - not abroad! If she is such a good seller, why doesn't she go back to wherever she came from? Seriously!

I have been scammed by the "Buyer Protection" labeling promised by this company. They are linked with their sister site "Half.com". I purchased a text book through a new Half.com seller on November 24, 2016, I received an EMPTY mailer on November 29, 2016, with post office documentation that it was "Received without its contents" and "Received Empty". Photographs were taken and sent to the seller, as well as Half.com, and eBay when a claim was filed. I am now being asked to return the empty mailer to the seller, with additional UNREIMBURSED shipping costs in order for the site to issue a refund. How ridiculous is this? This is actually a form of fraud on the part of eBay and Half.com. No longer will I be doing business on either site, and will inform others to avoid these entities as well.

I had bought from eBay and it is by people that do not have a seller permit and anybody could sell junk. The IRS needs to tax eBay for every item they sell from California because the internet business is located in California. I have bought items and did not receive a lot of the items. I had bought overseas items and I received a lot junk and it was not worth sending back because you would lose out on what you paid for.
This business should be sued by a class action lawsuit by a lawyer for fraud and it does not back up with a money back so they say, they use PayPal to collect funds and PayPal is an account they use separate from eBay. I also bought a Brother printer and it was sent back to the seller by the postal service for some reason and I asked the seller to send it to my home address instead or refund my account and eBay will not refund my account or the seller for an item that I did not receive. I will call my credit card and see if I could get a refund? Or I may have to take eBay to small claims court. I also already filed with the Better Business agency.

Eight weeks ago, I ordered an item from an eBay member in China. This item never arrived. The seller will not refund my payment. I opened an eBay Resolution Center Case #** but eBay has ignored my message for a full week. Its top managers Wendy Jones and David Wenig have ignored my personal messages. eBay will not let me close my account with them because "you are involved in a transaction" [sic]. Enough is enough! Who regulates eBay?
How do I know I can trust these reviews about eBay?
638,664 reviews on ConsumerAffairs are verified.
We require contact information to ensure our reviewers are real.
We use intelligent software that helps us maintain the integrity of reviews.
Our moderators read all reviews to verify quality and helpfulness.
For more information about reviews on ConsumerAffairs.com please visit our FAQ.

Ordered a used washing machine control board for my washing machine. Seller described as excellent working condition. Received part and immediately installed it. Turned machine on. It gave me a error code on screen which indicated that the control board was bad. Sent eBay pictures of the control board displaying the error code and asked for a refund. A few days later received confirmation that I would be getting a full refund. Now about a week later I receive another email saying that they made the decision not to refund me my money back with no explanation! Never using eBay again. I will just stick to Amazon. Never had any problems with them!!!

Whenever any detail is left out beware. In dealing with eBay nothing - NOTHING - can be taken for granted as a given. Cheap product with free shipping more expensive to return. I'm out some $30+ and junk still arriving after waiting months. Size, measurements - stick with US sellers whenever possible or risk throwing money down the toilet. Feel bad for their ruined environment. But shady tactics deserve punishment. 1mm cord arrived was .5mm 'beads' arrived looking like balls with tiny holes only mere sewing thread can pass through. Packaged so tight, no regard for quality & upon complaint barely acknowledgment of carelessness. If you get a decent China supplier stick with them. I'm done. I'd rather pay more.

eBay buyer beware! eBay money back guaranteed is a false statement. I bought an iPad pro, tracking number showed that it was delivered but I never receive the item. eBay resolved the case on behalf of seller. I have lost money buying things through eBay. Take my advice, do not trust eBay and do not buy things from eBay. The seller name is loumary8.

I bought one dress buylane new V-neck size large by paying rs 4499/-. But I received the smaller size on 12th Nov 2016. I raise a claim with id- ** on 14th Nov 2016. Claim team called me thrice with different requirement. 3rd time requirement they didn't explain properly what image they wanted hence I uploaded a wrong image. Instead of contacting they closed the request after 48 hrs that is 24th Nov 2016 telling the buyer didn't provide proof. I was been requested for different images from 17th Nov 2016. Now they have declined my claim. eBay is fooling people. Request to take strong opinion on them.

Seller stated that Apple iPod she was selling was in excellent condition. When I received it, it would not hold a charge. When contacted, she stated that they test all their iPods & that they held charges. Funny how shipping it through the post would make the Apple NOT work. When checking closely, I found it a fake! I contacted eBay (eBay connected me to India) but they sided with the seller. EBAY IS SELLING COUNTERFEIT APPLE PRODUCT GOODS!!! I'll NOT buy from eBay again, nor should you!!! Amazon will back their products. Ebay is a scam trading company. "CAVEAT EMPTOR."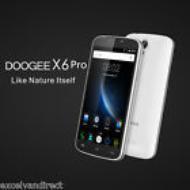 In May this year, I ordered 2 smartphones from a company called excelvandirect on eBay, but I never received the phones. When I contacted excelvandirect, they replied that they had sent the phones via royal mail tracked services. So I called Royal Mail about the delivery, they confirmed that the item had been delivered. It turned out that the seller excelvandirect did not write the full address that I gave on the label, so my order was delivered to someone else.
I contacted the seller, they said the order was delivered and confirmed that the address wasn't the full address given on the order. The seller would not offer any compensation for their mistake. I contacted eBay customer service, they said the order was delivered, and there was nothing they could do. I was not impressed with the customer service, and insisted that they needed to contact the seller. After a very long conversation, the lady reluctantly agreed to write an email to the seller.
Cut the long story short, eBay closed the case and eBay's Money Back Guarantee Scheme doesn't cover my case as the goods were delivered, but they never looked into the reason why I did not receive my order. They asked me to speak to the seller direct, but they won't speak to the seller on my behalf. I feel that eBay customer service favours the sellers over the buyers, as they charge a fee to the sellers after a product is sold, but they don't think that without the buyer's, nothing will get sold! I feel that my case had been handled by eBay unfairly.
The responses from eBay customer service appeared generic and not specifically written to deal with individual cases and one of the responses had many spelling mistakes! That does show their careless attitude towards their work. I am a consumer and paid for the goods that I ordered, but I did not receive my order, I should be protected by eBay. I do not feel eBay treats sellers and buyers equally. EBay should handle the case based on the fact that the seller did not follow the buyer's instruction, therefore it resulted in the goods gone missing. I bought other items on eBay with the same address and they have all been received except the order in question.

Last month I had to deal with eBay blocking my account because someone had apparently tried to use it without authorization. While dealing with it, I saw that the person who tried to steal the account had changed my email and a few other things. While on the phone with eBay's customer service, we went through and changed all of the information. I updated my personal information, we changed the password, and I supposedly was good to go. I didn't log in again because I don't shop there every day - until today. I tried to use my account but it's blocked again.
I called their third world customer service only to learn that there had only been ONE breath of the account and my information had never been changed, updated, anything. I verified my address, had to correct the woman on what my name was, and gave them all of my email addresses I use that should have been on the account. And then it came to my phone number. The number in the account is not a number I've ever owned. Ever. Because it wasn't the same number she supposedly couldn't verify my identity. I've so had it with eBay's sloppy crap - that they couldn't even handle it when my account was breached the first time and actually put the responsibility in MY lap after I'd handled it and had the nerve to say it was never handled in the first place. eBay lost me as a customer. With their terrible security and crappy business practices, how long until someone uses them to clear my bank account? No. Just. No.

Purchased a Macbook air on eBay. Seller sold as USED, Not for PARTS. Received item and did not start or boot up completely. Contacted seller immediately and eBay Advised them of the situation. I suggested I take it to Apple and they approved. In fact the seller wished me luck and told me to let him know if there was anything else he could do to let him know. The eBay rep never advised me not to do so. They performed a diagnostic. The unit was determined to be a dead unit. Sent a copy of the report to eBay and seller. Remember Seller approved me taking unit to Apple. The seller refused to refund or to take a return. EBay denied refund because I took it to Apple. I called to appeal. Was told the decision was final.
I asked to speak to a supervisor and was told only one working (Saturday) and they would have to call me back with 24 hrs. Received a call back from another sales rep, not a supervisor. Was advised again that the decision was final (too bad so sad). I mentioned that the eBay Rep should of advised me that by taking it to Apple I voided the eBay buyer protection plan. I made it clear to the Appeal Rep that the Rep did not do her job. She then said they will talk to her to make sure she does not make that mistake again.

I ordered a computer screen. The shipping was free but when it came, there was a $14.00 charge. I sent the product back and requested it be sent free. I never heard from the vendor and never saw my screen. I had paid over $70 for the part. I asked eBay to help. That was a joke. I only communicated with a computer. I was told to ask for a shipping label and send the product back. Several times I tried to explain that I did not have the product. I never did speak to a real person. I could not order a label since I did not have the product. I had been a pretty good eBay customer with no negative or neutral responses. I am no longer an eBay customer as they are going for volume. I have since found I can usually find the products as cheap on other sites. Goodbye eBay.

I have very very very bad experience with eBay. I had ordered a mobile from eBay and I haven't received the item yet.. It's been more than 1 and a half months. I requested for a refund.. Looks like I won't receive that too.. NEVER BUY FROM EBAY.

Horrible customer service. They absolutely refuse to resolve a simply easy problem. I understand policy, but if you're going to hold a seller's account bill for over a year and refuse to have the customer make payments or any kind of agreement, there is something wrong. All I wanted to do is buy a 3 dollar item from an eBay seller, but since I had a bill from a seller's account 1 year ago, they refuse me their service until I pay that bill in full.

My daughter was a first time buyer purchasing an expensive phone. She receive a package that the Post Office had labeled as "received without contents". The seller disputed that the box was empty and eBay's Resolution Center sided with the seller even though the Post Office confirmed that the box was empty. In addition, my daughter was notified by eBay that she was not allowed to leave negative feedback on the seller. When I tried to post a warning on eBay's community site it conveniently malfunctioned. In neither case did we use profanity, or threats. Ebay is very one sided in favor of the seller. Be very cautious. My daughter and I are closed our accounts with eBay, because we just cannot trust them. I hope you have better luck.

My account was shut down for no apparent reason other than "sorry it was a security risk". What does that even mean? Purchased items were not sent. I was restricted of even communicating with my sellers to discuss how I can receive my packages and when contacting eBay was greeted with the same disrespectful and condescending tone of "sorry we can't help you". I asked if I could at least contact my sellers to make sure I received my items since they had no tracking numbers and the operator told me literally that I had to just hope that it would arrive and that there was nothing he could do about it.
This is the worst business I've had the misfortune of trying to communicate with logically, especially their call center which they probably hire and underpay for pennies from the Philippines because all of them have a heavy Southeast Asian accent and it's quite apparent that English is not their first language. Service is horrible to non-existent. The archaic rules put into place which they hold as top secret and execute in secrecy at the costs of buyer and seller both, are basically a corporate tyranny on its users!
Since messaging on my account was crippled, I found a workaround to contact the sellers through complaints, which intended or not, worked. Every time I want to message them, I have to file an issue complaint. I don't know what happened a few days later after the sellers graciously offered me the option to send another item or refund, because all the items on my Purchased list has disappeared and it won't let me view them at all now!
So currently I can't even complaint-message them. If this was intentional, it would be a truly despicable move on their part, from the already offensive nature in which they operated without regard. You don't just take someone's money like that eBay. That's called robbery. Don't tell me to do this on PayPal because you two are separated now. I also purchased these items on your platform, and without reason of having my account shut down, I still expect to get my items or my money back through the same platform in which I offered my money to. So have some respect for your consumers and sellers both. We are not numbers, we are humans and treat us like so.
The difference that good customer service can make under a transparent system is that of what Amazon would be. I've already spent close to $10,000 on eBay but no longer. I would suggest everyone get off of eBay because this kind of thing can happen to anyone, not to mention the plethora of fake/counterfeit and copyright infringed goods that are pardoned to go on selling from China. It's possibly the most frustrating experience which was never expected. I guess we live and we learn. So I'd like my money back eBay, and I'll be on my way.

I ordered some shipping labels on Ebay. The seller stated Priority Mail shipping. It has been well over 1 week since I ordered and I still have not received anything. I opened a case and the seller did not respond. I checked the tracking and my package is stuck somewhere, I guess. I contacted Ebay to step in, because I have done so in the past. But to my surprise, I was told that my case is on hold until November 8, 2016... On hold, why... where is my merchandise. What happened to the estimated delivery time that ebay sets? I am very disappointed.

My eBay account "got hacked and eBay doesn't care" and I lost my order to somebody at a Markley Street in Port Reading, NJ "Meest". Anyways eBay will not accept any responsibility about this person who signed for something that they hacked my account changing my home address to their address twice! Come to find out this is a federal mail matter and mail fraud! A police report has been made and F.B.I. Fraud division has been notified. Whatever happens I will post to this account to let people know they don't have to take this any more! By the way, I closed my eBay account of 15+ years and recommend more of you consider this too. eBay does not care and will not help!

Seller Contact: ** (switched off). Seller: fasnoya. Claim ID: 2343200. SR# **. SR# **. I ordered a shirt from eBay. However, the size didn't suit me, and I asked them to exchange it with another piece. They told me to call the seller, and refused to take the matter on themselves. Meanwhile, my communication is going unattended from the seller's end. As I had no option left, asked eBay to solve the matter. However, they refused abruptly. Such pathetic behaviour and nonsensical customer relationship management of eBay is really unprofessional. As I suffered.

I paid for two light boxes and holder 28.45 each set and received only one. I complained and the seller admitted he was wrong, now eBay say the seller it's right and the case it is closed. It is very upsetting that eBay decided to believe the seller. I do not have the order number but I have the case number **. I'm having trouble submitting the information that I have. I paid with a gift card and this what it shows 10/14/20016 10:42 PM PayPal ** DEBIT 56.90.

Think twice before shopping on eBay. They try to give lots of trouble to buyers to protect the fake product sellers. There are actually NO OPTION on the whole eBay site to complain about fake product bought, the closest one is request to return it because it looks like a fake one. Once mistakenly chosen, eBay will automatically open a return request for you, and say they will ask the seller to refund once the return tracking shows delivered. If the package is lost, eBay would tell buyer to claim refund for lost package instead, but in fact impossible because shipping counterfeits is illegal, then refund will never issued.
You actually need to call the Customer Support robots directly to file a complaint about getting a fake item. Even if you can do that, they give you only 5 DAYS to prove the item is fake. They will then give trouble to victims by accepting ONLY MANUFACTURER DOCUMENT PROOF, but they won't say it publicly. Objective differences from real one? NO. Spelling mistakes? NO. Wrong S/N, expiry date? NO. Document from manufacturer saying the item have something wrong? NO. Only document from manufacturer, saying directly "it is counterfeit", is accepted.
According to The Counterfeit Report, even if you can provide such a strict proof in strict time, the counterfeiting seller is just asked to refund only. No banning of accounts, no removal of counterfeit items, no legal actions taken. In addition to that, eBay would require buyers to destruct the item to get the refund, which would mean no more evidence to take further legal action.

When a shirt I purchased never arrived, I called eBay. Turns out they gave the wrong address to seller. I corrected the address and the shipment still never arrived. When I called a second time to cancel the order, I was told by Customer Service that they showed the package as delivered. They then said they would close the case yet side with seller. No money refunded, no shirt received, and no recourse for me other than to tell them they lost me forever as a customer. It was the worst customer service experience I've ever had.

I have ordered from eBay for several years successfully, but for this one order eBay will not process payment, supposedly because I requested "Shipping", "Seller used Calculator that does not include your address" and so on. So the item continues to be "Unpaid"... Now for weeks. All attempts to contact eBay, correct information (all of which is correct) or get any action at all have failed. This has gone on now for almost a month. So I have to conclude that the Seller does not want to sell, and eBay doesn't care to sort out the problem. I think I'm through with eBay... Too bad.

A family member who lives in another state has a bad eBay account, they logged into their account on my computer and ebay says that shows a link. My account has never been accessed by this person or used by this person yet ebay put restrictions on my account for 90 days. Ebay's reason was they are punishing me for 90 days in case anything happens in the future. Is this legal? That's like going into the bank and the bank says "Since your brother's account is in arrears we are going to punish you." I'm filing a complaint with the attorney general and calling a lawyer. I have never heard of such a thing. My account I've have for over 12 yrs with ebay and my account is perfect. Cannot believe this.

The eBay money back guarantee is fake. No matter what happened, no matter why, no matter anything, eBay won't pay. A crooked seller sold me a used hard drive. He changed the auction description as soon as I bid to "for parts" then accepted my bid! EBay WILL NOT PAY!

Ebay is on the side of the seller, not the buyer. Their 100% customer satisfaction promise is a lie. I ordered from RJK Selections at $25 frame. It never arrived. When I contacted seller, they state Fedex says it was delivered, end of story. Problem is, I paid for the frame and DO NOT HAVE IT. It was not on my porch where they stated it was left. RJK Selections wanted no more communication thereafter. I got Ebay involved and they sided with the seller and completely disregarded their "promise" to make it right. Then when I left negative feedback (which Ebay wouldn't let me do for a 7-day cooling off period??, Ebay deleted it and notified me via email, stating it was deleted at their discretion.
Well no wonder RJK Selections and others have such high ratings. They keep deleting all the negative feedback. I will never order from Ebay again. I will go back to Amazon where they do put the customer first and their promise has always been fulfilled. By the way, the $25 frame I ordered, I went to Target that weekend and found the exact frame for $6.99. These people are total rip offs. Steer clear and go to Amazon.

I have been an eBay user for many years with almost no problems. That has changed now. I bought an item from a seller in August and they shipped it using a (terrible) courier service. The courier tried to deliver the item and as there was no one home. I got a card in the mailbox. This particular courier service did not have a location for me to pick up the item anywhere close and also was only open during office hours. So I couldn't pick it up. They told me to contact the seller to get it delivered to a different address with someone there during the day. I did and the seller told me that would be another $30 for postage. I agreed and paid the money directly into their bank account. However, when I checked the tracking number about a week later the item had been returned to sender by the courier company. They had no info on file that any attempt had been made by the seller to change the address to the new one.
So I contact the seller and ask for a refund. They just keep giving me the same tracking number. I open a case. eBay says the seller showed it had been delivered. NO refund. I opened a complaint about the judgment and replied that it had been attempted to be delivered, I had paid extra to the seller for redelivery, and despite this it had subsequently been returned to sender by the courier company. This info is available on the courier site for the tracking number. All they need to do is check that. Apparently, proof that it has been returned to sender is not enough for eBay. No explanation, just that I still don't get a refund. I doubt they even bothered to check the tracking number. I have now had to open a complaint with the credit card I used in attempt to get a refund. I have totally lost faith in eBay after this complaint process. It is very clear they did virtually nothing to actually investigate.

I bought JBL speaker of 2999 but seller does not ship and I got my refund after one month. After it again I tries to buy it from another seller of 1999. Seller ships me a Chinese product which is totally fake and was not in working condition. I got it after timeline exceeds. Very poor service quality I have ever seen. So I complaint about it in Customer Care on 14th Oct. Then I got a message from eBay. The Claim Department contacts me within 4 days but till now no call made from eBay.
I have also pay for Nike Air Max shoes on 5th October 2999 but seller sends me picture of fake Chinese shoes. So I request to cancel my order to eBay but eBay declined to register complaint. Always seller give me air waybill number which is not showing in database. After that I got a claim number but on 20th October claim is closed. No one contacts me about it. They close it from their end. I don't know why. When I call Customer Care they make excuses and tell me system closes call. How can it is possible a system automatic close call which is not solved yet or no solution provided for it? So I called daily to eBay Customer Care. They make me fool everyday and tell me their Claim Department contact me today for sure. But no one contacts me till now. Very worst service. If I found any eBay I will kick his/her ass. ** workers and company, and fake sellers. I hate this company. If anyone from eBay kindly contact me so I slaps him/her.
Company Name:

eBay

Website:

http://www.ebay.com/