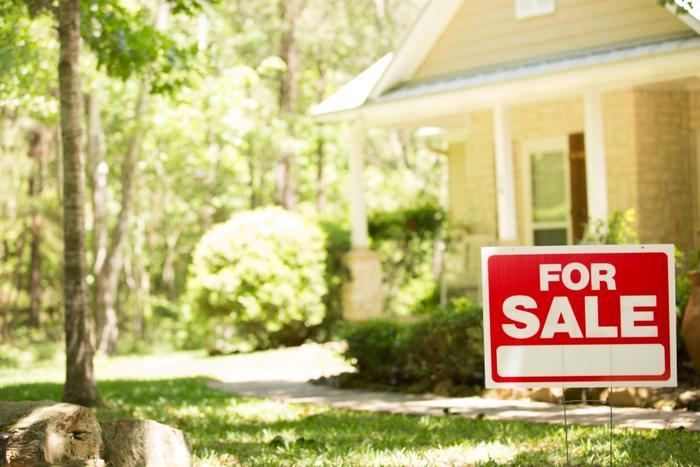 The housing market has been red hot in the last five years, but there have been signs it has cooled off in the last 12 months. A new academic study suggests it could get even cooler in the months ahead.
Researchers at Florida Atlantic University (FAU) and Florida International University have developed an index to track housing demand in the largest U.S. markets. It's called the Beracha, Hardin & Johnson Buy vs. Rent (BH&J) Index.
In 19 of the 23 markets it tracks, it now shows "slight to significant" drops in demand from consumers interested in purchasing homes.
"Historical evidence indicates that home prices adjust to these directional pressures," said Ken Johnson, a real estate economist at FAU and one of the creators the index.
What it means for home prices
It stands to reason that a drop in demand would lead to a drop -- or at least a leveling off -- in home prices. Prices have risen consistently since the financial crisis because inventory levels -- the supply of available homes for sale -- has steadily decline.
But within the last year, the real estate industry has reported small increases in inventory levels. Real estate marketplace Zillow recently reported that buyers are are moving into the driver's seat as the housing market slows, especially in some of the nation's hottest markets.
Zillow reports that market conditions now favor buyers more than they did a year ago, a conclusion it reached after analyzing the share of property listings with a price cut, the length of time it takes to sell a home, and the sale-to-list price ratio.
No surprise
"It is no surprise that the markets which pushed the bounds of affordability over the housing recovery are now experiencing significant cooling," said Skylar Olsen, Zillow director of economic research. "As down payments and mortgage payments far outpaced incomes, buyer demand eventually exhausted itself."
The Florida researchers now conclude that many would-be buyers have left the market, content or resigned to rent a home for now. With fewer buyers ready to make a purchase, and with inventory levels slowly increasing, sellers may have to wait longer and accept less money to make a sale.
Of the 19 metro areas where housing demand is falling, the Florida researchers single out Dallas, Denver, and Houston as markets where demand is falling the fastest. They say demand is also falling in Kansas City, Pittsburgh, Seattle, San Francisco, and Miami, but at a slightly slower rate.