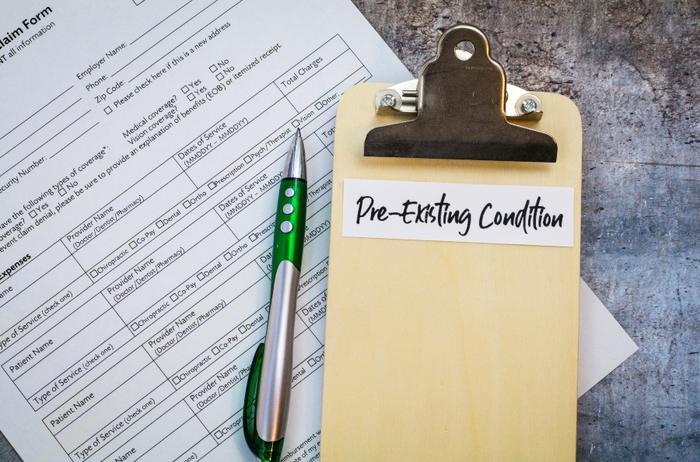 Travel insurance, by and large, gets good consumer ratings. While it's relatively inexpensive, those who buy it and don't use it might tell you it's a waste of money. However, those who buy it and encounter a situation where it comes in handy are glad they spent the money. 
The basics included in travel insurance are pretty straightforward. ConsumerAffairs' Insurance Contributing Editor, Matthew Brodsky, says travelers can expect to be covered for four things:
Trip cancellations or interruptions

Medical expenses

Flight cancellations

Lost/stolen baggage or possessions
However, consumers who have pre-existing conditions are often met with another set of challenges that can make travel difficult.
"Travel insurance will cover medical emergencies, but things can get a little more complicated if you have a pre-existing condition," Sara Rathner, travel expert at NerdWallet, pointed out to ConsumerAffairs.
Travel is stressful enough these days, but if you're going somewhere for the holidays and someone in your family has a pre-existing condition, then knowing the information below could potentially save you time, trouble, and money.
Step by step
ConsumerAffairs reached out to Justin Tysdal, CEO of travel insurer SevenCorners, to pull back the curtain on trip insurance and get to the nitty-gritty that consumers should know, including the things that are excluded in basic trip insurance and how consumers can determine if they have a pre-existing condition/situation or not.
Tysdal's basic cornerstone for the traveler is the understanding that trip insurance is intended to cover accidental injuries and illnesses that first occur on a trip. "Sudden and unexpected" is key, he said.
How pre-existing conditions are handled on a travel insurance plan is essentially a two-step process, according to Tysdal:  
The first thing an insurance company does in administering a travel insurance plan (which will exclude or limit pre-existing condition coverage), is requesting medical records to verify the traveler's medical history and the type of diagnosis and treatment relevant to the condition in question. 

Once that's done, the insurer determines the coverage. "Determining coverage for pre-existing conditions depends on the wording in the plan document for each type of plan," Tysdal told ConsumerAffairs. "Insurance companies closely review the wording and consider the customer's medical history and current situation to determine coverage."
Determining if you have a pre-existing condition
As is the case with almost any insurance policy, pre-existing condition travel insurance is a can of caveats -- some running to the point of ridiculousness like counting teenage acne as a pre-existing condition. That said, the most basic rule of the road is the timeline of the condition.
"Did the situation happen to the traveler within 60 days before travel starts? If the traveler has had a test, exam, or treatment where the conditions have essentially gotten worse and forced them to get extra treatment, they may have what the insurance company considers a 'pre-existing condition,'" Tysdal said.
So, what are the most common qualifying pre-existing conditions? High blood pressure, diabetes, stomach issues, and respiratory concerns are the usual suspects, but -- depending on the policy -- conditions can also include flare-ups from a sports-related injury, asthma, and cancer recurrence. 
On the other hand, if the traveler took any doctor-prescribed medication related to their illness and their situation has remained controlled for 60 days before their travel begins, it is NOT considered a pre-existing condition, according to Tysdal.
Examples of how and when pre-existing coverage works
TravelInsuranceReview's Damian offered an example of when having pre-existing insurance can pay off. It goes like this…
"Michael was traveling to Mexico to learn to surf. Months before his trip, he'd suffered through a cluster of migraine headaches, but he'd been treated by his doctor, prescribed medicine, and was considered fully recovered. When Michael landed in Mexico, he was surprised by a severe headache followed by nausea and dizziness."
Here's where the payoff happens: "Michael had purchased trip insurance coverage and paid for the pre-existing condition waiver, so he felt comfortable visiting a local medical facility. Because Michael had been medically stable with no changes in his health condition and no new medications for the duration of his policy's look-back period, the costs for his treatment were covered."
ConsumerAffairs asked Tysdal to relate a situation where a typical pre-existing condition might run into an "if," like a sports-related injury flare-up.
"Take this situation: You sustained a back injury playing football in college and underwent physical therapy to assist with the healing process. While on vacation, you strain your back muscles again, requiring a visit to the local hospital for help."
So, is this a pre-existing condition? "Yes and no," Tysdal said. "Depending on the medical records, diagnosis, and policy wording, this condition may be considered pre-existing or a flare-up or exacerbation of the prior injury."
Finding the right insurance for pre-existing conditions
Pre-existing coverage is all over the place. Most travel insurers charge extra to cover pre-existing conditions; others won't cover them at all; and there's a growing number of companies who waive pre-existing exclusions. 
Nonetheless, the fact remains that buying pre-existing coverage can be the proverbial ounce of prevention when a traveler needs a pound of cure.
"To cover your bases, you can add a waiver for pre-existing condition exclusions, which could cost a bit more but will give you greater peace of mind," Rathner suggests. "You can also look for a travel insurance policy specifying that pre-existing conditions are included. When you look for a policy, make sure to read the fine print to see what the insurance provider counts as a pre-existing condition."
Don't try any foolishness
Truth be told, there are consumers who have tried pulling a fast one where they go on a trip, suddenly become sick or injured, and then try to buy a travel insurance plan after they are already ill or injured.
"This is one reason why travel medical plans begin one day after you buy them," Tysdal said, "and the medical coverage piece of a trip protection plan does not begin until you have departed on your trip. Insurance is intended to cover unknown risks, not a known event. A comparison would be trying to buy auto insurance after you wrecked your car. An auto insurance company would not cover you in that situation."
As you can see, travel insurance is not exactly easy-peasy. To help you out, ConsumerAffairs has created a guide to travel insurance -- including scenarios where coverage for pre-existing conditions could come into play and insurance provider reviews. You'll find those here.