---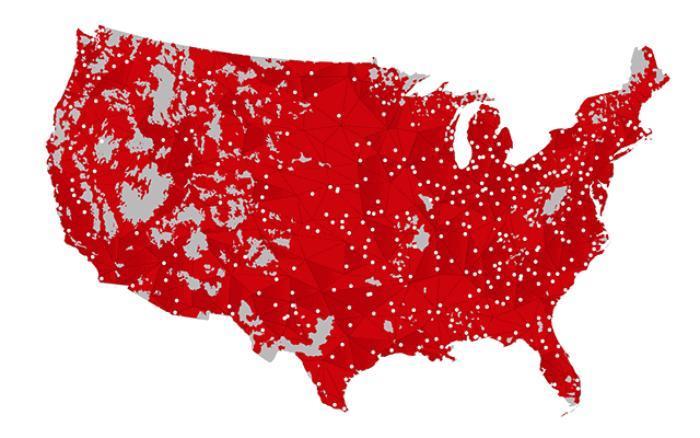 Verizon Wireless has rolled out an advertising campaign for something it calls LTE Advanced. 
What is this LTE and where can you get one? LTE itself is like 3G, 4G, and other wireless terms. It's basically a made-up word that describes a concept rather than an actual standard. It stands for "long-term evolution" and is supposed to suggest that wireless service just keeps getting better.
In the case of LTE Advanced, Verizon says it offers 50% faster peak speeds in more than 450 U.S. cities. It uses software that combines multiple channels to increase data speeds and is usable by customers who have one of 39 updated smartphones and tablets (see list below), according to Verizon.
New devices released by major manufacturers are expected to be capable of using the upgraded service. 
"Our customers just received a major network enhancement for no additional cost," said Tami Erwin, head of operations for Verizon's wireless unit, in a press release. "Verizon LTE Advanced works like a turbocharger on an engine. Speed boosts kick in when you need it most, with big data use. That's when you get the big peak boost of Verizon LTE Advanced."
Verizon said that LTE Advanced currently uses a combination of two-and three-carrier aggregation. Customers will get typical download speeds of 5 – 12 Mbps, but two-channel carrier aggregation has shown peak download speeds of up to 225 Mbps, far exceeding the current speeds being experienced by wireless data networks nationwide. Three-channel carrier aggregation provides even greater efficiency, reaching speeds greater than 300 Mbps.
Capable devices
Current devices that are Verizon LTE Advanced-capable include:
Apple iPhone 6

Apple iPhone 6 Plus
Apple iPhone 6s
Apple iPhone 6s Plus
Apple iPhone 5 SE
Apple iPad Pro
Apple iPad Pro 9.7
Apple iPad Air 2
Apple iPad Mini 4
Asus Zenpad Z8
Blackberry PRIV
HTC 10
HTC Desire 626
HTC One M9
LG V10
LG G4
LG G5
Microsoft Surface 3
Motorola Nexus 6
Moto X
Moto Z Force Droid
Moto Z Droid
Motorola Droid Turbo 2
Motorola Droid Turbo
Netgear MHS AC791L
Novatel MiFi i6620L
Novatel MiFi USB620L
Samsung Galaxy S6 Edge Plus
Samsung Note 5
Samsung Galaxy S6
Samsung Galaxy S6 Edge
Samsung Galaxy S7 Edge
Samsung Galaxy S7
Samsung Galaxy View
Samsung Galaxy Tab S2
Samsung Galaxy Tab E 8.0
Samsung Galaxy Note 7
Sony Xperia Z3v
Sony Xperia Z2 Tablet
---