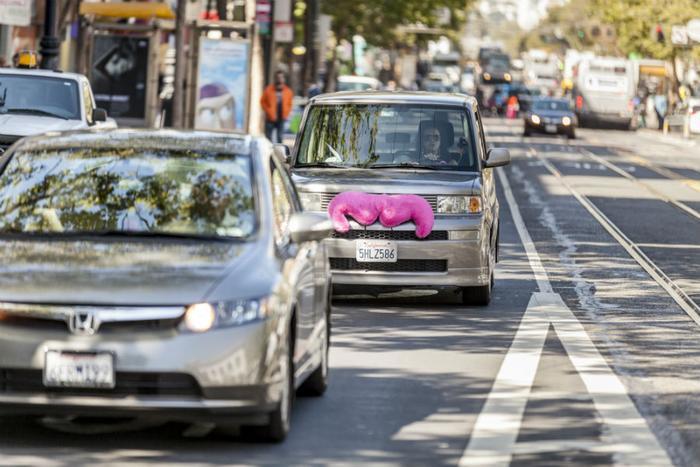 California is currently moving to enact a new state legislation (Assembly Bill 5) that would codify and expand a 2018 State Supreme Court ruling, which states that a worker is considered an employee unless they qualify for an exception.
The proposed legislation would alter the employment classification of rideshare drivers, who don't qualify for an exception. Under the law, companies would be required to designate most independent contractors as employees and provide them with benefits like unemployment, health insurance, and workers compensation.
Uber and Lyft, who would each be impacted by the bill in a big way, sent emails to drivers over the weekend with the goal of getting them fired up about the effect the bill would have on their flexibility and ability to set their own schedules.
"It's also no secret that a change to the employment classification of ride-share drivers would pose a risk to our businesses. But it's equally true that the status quo can and should be improved," Uber CEO Dara Khosrowshahi and Lyft co-founders Logan Green and John Zimmer wrote in an op-ed for the San Francisco Chronicle. "Tell lawmakers to protect driver flexibility."
In exchange for leaving drivers' classification status the way it is, the ride-sharing companies vowed to set a minimum pay rate for drivers while they are picking up and dropping off passengers, create a fund for perks like paid time off, and create an association for drivers to advocate for additional improvements.
Drivers support the legislation
On Tuesday, Uber and Lyft drivers -- many of whom have been pushing to be classified as employees for some time --  held a rally outside of Uber's headquarters in San Francisco to support the new state legislation.
Uber and Lyft driver Rashed Alsanea refuted the claim that driver flexibility is on the line.
"The flexibility, I don't know what they're talking about," Alsanea told a CBS affiliate in San Francisco. "For us, still we have to work in certain times to make money. Otherwise, you're not gonna make money."
He said he's forced to work 16 hours a day because the pay is so low, and the new legislation would see to it that at least drivers have basic protections.
"We're here for ourselves, our rights, that's been taken from us by Uber and Lyft. We're asking for a living wage and we're asking for benefits," longtime Uber and Lyft driver Omar A. said at Tuesday's rally, according to CBS SF Bay Area. "They are trying to force the drivers to sign a petition against AB 5. Actually AB 5 is supporting the drivers and protecting the drivers. That's what we're fighting for."