Consumer Complaints and Reviews

Uber classified me as a low rate because of it being a four door luxury leather, fully loaded 2015 LTZ Chevrolet truck and it's white with Buckskin leather, Bose stereo system, heated air conditioned seats with Wi-Fi. And every customer that I have picked up under uberX says they did not expect this kind of ride and Uber says this truck is a low standard truck. When I email UBER over this situation they did not reply.

Stealing miles and therefore money from drivers. If you complain via email they use the bots to answer the dumbest questions. If you call those folks they disconnect you after waiting for 2 or 3 minutes. Virtually impossible to resolve any issues.

Was traveling home late one night, saw an extremely drunk girl on bart. She was stumbling around and said she was going to drive home. I said I would pay for her Uber to make sure she got home safely so she didn't kill anyone, then got whacked with a $150 charge. Apparently she got sick. I understand the policy, but really? So the message is, don't be a good Samaritan. Let people drive home drunk and kill themselves and others.

I order car, which was reportedly 6 minutes away, but did not arrive until 20 minutes later. I tracked the car on an app on my phone and the car was driving in circles. I texted the driver and told him I was across the street from a local college and I noticed the car do a u-turn and start heading in the right direction. If Uber doesn't have local drivers they need to say so. Why send a driver from NYC into the outer suburbs when they don't know where they are going! Also teach them to follow the directions on their GPS!

Yesterday I had a ride with Uber pool. It showed "paying 88" from my home to work place. But after getting down at my destination driver asked me to pay 178. This is not at all fair. The driver has cancelled other pool ride who is going to share with me and asked me to pay that amount also. Uber is not at all giving satisfaction to customers by Uber pool rides. If no one shares ride with pool, that's not my mistake. Really a worst experience.
How do I know I can trust these reviews about Uber?
638,664 reviews on ConsumerAffairs are verified.
We require contact information to ensure our reviewers are real.
We use intelligent software that helps us maintain the integrity of reviews.
Our moderators read all reviews to verify quality and helpfulness.
For more information about reviews on ConsumerAffairs.com please visit our FAQ.

We called an Uber cab and the driver told us it would be two minutes. The driver cancelled the ride and we got charged a 5 dollar fee and we got left with no ride. Real nice scam you guys got going. Never again will I use this service.

I have tried to be a driver for Uber and have nothing but the run around with them. When you email them all I got was emails back from 5 to 6 different people and none of them could just answer the question I asked. They always gave me the run around. This has been going on for 2 months now. If this is how it would be if you did get to drive for them then am glad I won't be.

They do not pay enough anymore to work for. Does not even cover costs to operate and maintain a vehicle AND make a minimum wage from. Too many short rides which = NO MONEY. $2.96 each short ride. They have implemented price cuts, and they have reinforced surges (which are your only REAL hope for making enough money to pay bills) to where it is almost impossible to get a surge fare now unless you're downtown on a Saturday night, which might I add all other drivers are there, too, giving you even more competition.
You'll make 5 times more money delivering pizza, not even kidding. And you won't have to deal with the rude people getting in and out of your car slowly ruining it. Corporate does not give a crap about you or your car, just the money you're earning THEM. So if you're thinking about driving for them, get on, do 30 rides, collect your $100 referral bonus from them, and dip and switch to LYFT.

I took my first Uber in Atlanta this weekend, and I have to say I was highly impressed! The whole ride cost $19.96, we were picked up in a very clean late-model sedan, the driver was very nice. I felt very safe while he was giving us about a 15 minute ride to a suburb of Atlanta! Same ride would've probably cost nearly $50 with a cab!!! I will take Uber whenever I can!

My son accidently left his laptop in an Uber car. He realized that just a few minutes after the Uber car already gone. He tried to contact the driver through Uber apps, however the driver was not helpful at all. The Uber management try to help but cannot force the driver to help since the driver is an independent contractor which does not have direct responsibility to the management. Characteristic of relationship between driver and management at Uber, make passenger vulnerable. Passenger cannot ask the management to be responsible of the driver behavior.

Last night (Nov. 18), Uber driver Dietrich in Torrance/Redondo Beach took off with my 17-year-old daughter's birthday money, gift cards, bank card, and expensive purse (~$350 total) when she briefly stepped out of the car as they stopped the ride to pick up a friend. She literally chased after the Toyota Yaris, but he wouldn't stop. She called the driver; he told her he'd come back. She waited two hours until 1 a.m. and he didn't. She contacted Uber support, who contacted the driver, who of course denies anything was in the car.

EXTREMELY disappointed with Uber. 5 days ago my account with Uber was hacked and someone in Australia (I am a US resident and have never even traveled there) charged my card upwards of $100. I had to cancel my credit card and am currently moneyless as I am away at school with no bank nearby. I have contacted Uber FIVE times and NO RESPONSE whatsoever. I cannot cancel my account as Uber does not allow customers to call a support line, forcing me to communicate via messages through my account. Ironically, none of my messages have been answered and someone is still attempting to use my account. The company does not allow you to remove credit card information from your account unless you add in another. I will never use Uber again and I recommend you do not either. If something goes wrong you will have no help whatsoever from this unprofessional company.

Oct 20th ride from Milwaukee Airport to downtown which normally takes 15 minutes and did take that time again. Driver wrote down 25 minutes and charged me $61.00. It was my first and last ride with Uber. Driver lied and scammed me. You cannot get Uber by phone and neither can my credit card company. Their help does not work well and I got no answer. You can't get in touch with this bad business.

I just signed up to Uber and cannot use the app. I have downloaded it 3 times, it still does not work, so what do I do now? I want to use it in 2 days and also in London next year. The reviews I have read so far seem daunting, have I done the right thing?

For two weeks in a row while traveling for work in DFW the drivers have constantly refused to come get me because I'm outside the "gate". I take the bus to remote south to avoid the airport gouge price and have the city bus as a back up option. It should not matter where I am on the airport property as long as there is public access I should be able to get a ride to my destination. Especially since you have to pay money just to request a ride! I will not be using Uber again after these two horrible weeks.

When I first began operating as legal public utility transportation company serving my island community here in Hawaii, I was desperate for new business and Uber could not find an actual insured, state or county LICENSED transportation company to serve our airport. After being heavily recruited to put my BMW's in their Black-Select service at the airport with assured decent compensation, I took them up on their offer with one perspective - if they have customers that are ready NOW who will pay their fares, I would have been a fool not to be the only Uber available at a popular airport serving the wealthiest travelers in the US... & be doing it legally in the eyes of state and county governmental as an INSURED AND LICENSED PUC operator.
Our investment: We paid the Seller's hefty regulated license cost of the PUC certificates, bought/financed BMW cars, insured them FIRST/prior to our lawful APPLICATION to transfer those certificates as prescribed by law. Then we waited for two and half months and received our lawful passenger transportation license recognized by state and county government. After 7-10 days of "processing" my application, we finally got started. Then the "Comedy of errors" began.
My average wait time at the airport was 5-90 minutes, no flights brought Uber passengers before 10:00 AM or after 3:30PM until the next wave of long over the water flights came in at 8:00 PM to about 10:00PM, and then nothing. Some days you couldn't lose, most days you got 1-3 runs to a nice resort and filled in the gaps. It started out like a good date then went south.
Uber history if you didn't know: Uber started out and for several years only used limo services thus their "illegality" was moot. They operated as a travel agency referring rides to idle town car drivers filling in dead time, excellent idea. After Uber was called out on UberX unlicensed vehicles and drivers masquerading as low cost taxis, they did the "political pivot" and said they were a technology company, not a transportation company subject to the local/state licensing requirements. They played the "extra income for single mom's & struggling two income families making ends meet" card. What they neglect to say is that newly directed income to Uber drivers rightfully belongs to the LICENSED operators paying the fees, insurance and being subjected to government scrutiny.
Ohhh... The DRUNKS!! After six semi-successful winter months, one Saturday night, these idiots drunks complained after a reggae concert that I would not go to a wild street party and leave the airport to pick up UberX rides as a Black car which in one night's complaints, drove my score down to 4.6 - they turned off my apps and said via "chat" that I needed to take an online customer service class for $37. Since my company began, my rating had earned 12 consecutive five stars, which most carefully worded letters of customer praise and satisfaction. And, I had well over 1,000 trips under my belt, and heard daily "this is the nicest Uber I have ever been in." Like I need to take a $37 ** class on customer satisfaction!
I refused to be punished for choosing not to get vomit in my car, puke smells for days and the stains NEVER come out - I refused to take the course or I was out. A Honolulu manager called, begged me to pay the $37 and take the course after I openly voiced my anger over the BS they expected me to put up with, and after weeks of cutting our referring percentage to Uber from 20% to 27.5%, I looked harder for my own business, succeeded and told Uber where to put it. If you now have drawn the conclusion that I may know a little bit more than the next civilian, read the points below to see where the real problems lie.
What local governments are not aware of:
1. Who is driving? Uber refuses to submit driver profiles for vetting. We should be "OK" with their own SF background checks. Really?
2. Does the driver have experience in this field that may require SOME basic fundamentals, like not stopping in traffic to drop a rider? Our island requires a 50 question local knowledge test in English to get a 75% or higher or NO LICENSE TO DRIVE TAXIS. GPS is OK occasionally but not as a guide to deliver people safely.
3. No breath test by a supervisor, drunk, stoned, stupid? Self supervised, really?
4. Absolutely NO local supervision or manager phone contact in an emergency.
5. No commercial insurance or hotel insurance endorsements.
6. No legally obtained or intended transportation certificates applied for or granted.
7. No safeguards to ensure drivers don't offer riders 20% off their return ride if they pay cash - it happens all day long.
8. Surge is the biggest unchecked scam - many nights and days the app would say "2.5x" which translated to 2.5 more requests than drivers available. Then you sit there waiting for a dispatch and then nothing... silence, no runs but the duped riders didn't know that more drivers were really available than advertised. This is Fraud!!
9. Dangerous drivers - I submitted a clear photo to Uber mgt of a dizzy driver with three toddlers and three adults in a Chevy Malibu, TWICE, and he still is driving!!
Driving people is a serious business and the younger crowd don't get it yet because they haven't been to enough DUI funerals for friends to register that Uber is absolutely absent when it comes to knowing if their drivers are sober, high, oversexed or too inexperienced and crash focusing on a GPS instead of just knowing their town like a pro or at a minimum, a pizza delivery man. Uber's convenience does not bear more value than common sense regulation of passenger safety. Laws were written to avoid problems and punish offenders, Uber thinks they're above that threshold, how obtuse or arrogant can you be?

Uber increases their prices 30 times when they know people are in need (i.e., leaving events, concerts). Very very unfair and unreasonable, causing people to find other alternatives taxis and shuttles, trains costing $100. Unbelievable.

I have found since using Uber it has been fantastic. But of recent weeks I can no longer get a Uber in Armadale Perth Western Australia, just keeps saying "no drivers available, try again later." This happens anytime now so have had to go back to calling Swan Taxi's which I would prefer not to but have no choice as am older and do not drive, so quite disappointing.

I have been driving for Uber for four months now. This past Halloween weekend, which is also a very busy football weekend in the area where I live and drive, I drove expecting and knowing that there would be surge pricing. We have some 1000+ college students coming into town for the FL/GA football game. I picked up three different groups of riders from the surging area (it was surging for two solid hours - that is how busy we were). When I got home after these trips I noticed that the fares were not close to what the surge pricing would make them. I immediately emailed customer service about each one of the trips, because you cannot do them but one at a time. I could not get them to understand that the surge pricing was not showing up like it showed on the map.
I received the same lame computer generated response, which made it clear to me either it was a computer responding, or it was someone that did not speak or understand ENGLISH. I receive responses that plainly showed to me that they are not comprehending that the app was acting up. I received responses from 15 different representatives, and 40+ emails wasting hours of my time and theirs and it has been five days and still no one has comprehended what the problem was or compensated me for my driving. It is a simple fix, as I know that they track everything in real time. I have corresponded with them prior and know that they keep GPS on the drivers at ALL TIMES. And yes probably on the riders also. Spooky huh?
Uber also stated in one email, when I asked to speak with a supervisor or someone that understood english, that they claim that they do not have that capability. WHAT??? Probably because it is computer generated and no actual person is in control. I would NOT recommend driving for UBER. They stiff both drivers AND riders. They also claim that they send requests for pickup to the closest driver at the time, but I know that is NOT true. I have had several trips where the rider/s was in the car with me, requesting a driver and they send someone miles away. I thought the first time this happened that perhaps it was a glitch, but when it happens over and over, and you end up giving the person a ride totally free of charge because they are already in the car with you and the app is not sending me the request or even showing on their app that I am available.
I do not understand why they would send drivers that are so far away when I was literally inches away. They want us drivers to waste our money and gas driving to pick up a rider that is farther away and not sending the closest driver and having the rider waiting for long periods. I thought the idea was so that riders did NOT have to wait too long. Now as soon as I hit send, I will bet that my account will be suspended. Like I said they track EVERYTHING... WWWHHHOOO. Yes it's spooky.

On Oct. 7, 2016 we needed a ride to the airport so we called Uber. We needed a XL truck. Randy came in a Lincoln Navigator. Soon as the meter started he said "I need gas." Now mind you the meter already started. We get to the gas station. He decides to stop the meter and cancel the trip. At $9.98, you won't get charged. He said "But we're 1/2 a mile from our starting point." So, he ends the trip, gives himself 5 stars. So we start over. He says he'll fix it. Instead of getting on the freeway he drives down Gratiot. I'm like "what's wrong with the freeway." He replied "Uber is saying this is the way to the freeway." Okay, traffic is light, it might cut off 5 mins. Then when we get by the freeway entrance he makes a wrong turn. I'm from Detroit and know how to get around.
So I say "Where you going? This isn't the right way." Oh he says and turns around. Goes down 1/2 a block to the freeway. His response is "You were right." When we get to the airport he passes the Jet blue drop off and has to circle around running up the meter. When we finally get to the drop off zone he says "Call me and I'll pick you up, off the meter for $50 flat rate. Now I just paid $82.12 for the second ride. Please!!! So, I report it to Uber. They offer me a $10 credit. I'm not using your service again. What didn't you understand when I said that...

Repayment of money taken from my account. On the 18 of Oct. 4 withdrawals were made on my account for a service that I did not order. This was clearly a fraud committed. Uber had given me the runaround ever since. I have sent them copies of the statements to show this. They keep saying that my email address does not correspond with the account or the email address initially used. How can it? I did not order the service.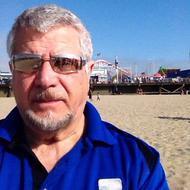 In many occasions almost daily bases Uber has underpay. Misentered time and mileage. Of course I have done my best to adjust the correct payment or close to compromising amount, but costing me spending long times to get corrections. This has become a common practice by Uber. I wonder if all drivers have such time or knowledge to claim their fair amount. Repetition of this practice is so often that I would like the authorities look into the matter to protect the drivers who don't realize or have no means.

My friend and I called for an UBER to pick us up and take us back to my friend's place which was about 3 miles away. First he was 15 minutes late, I had to get the security guard to get on the phone with him to locate him as he could not find us. We walked to his car once he arrived, I noticed he was taking us on a longer route, as we had taken an Uber to get to the same place before a simpler much shorter route.
As we arrived, he saw that my friend was not feeling well in the back seat, he started screaming at her and grabbed her so violently by her arm and very rudely shouting "get her out of the car". The charge was about 32 dollars for the fare. The next day I get an email that says I was charged 150 for a clean up fee. That's just ridiculous. My friend woke up saying her arm hurt, and I looked and saw his finger marks on her arm from the night before. This is not an acceptable way to treat your customers. People Uber to not get into car accidents when they have been drinking, she threw up in the car, yes, but you have no right to inflict harm on your customer, and charge them $150 to clean up vomit? That's just ridiculous. I will never take Uber again because of this terrible experience.

On 22 Sept I took Uber from the Orlando Airport to Kissimmee for a cost of $90.57. On 25 Sept I took Mears Transportation on return to the airport and was charged $62.00. If Uber is supposed to be cost effective but their rate is almost $30 more than a licensed transportation company then what is the purpose of allowing them to operate in metropolitan areas? I was charged a base fare, a distance fare, time fare, 2 tolls and an airport surcharge. I checked the receipt I received from Mears to compare costs but found nothing comparable. Furthermore, I looked for ways to contact Uber but the only avenue I found was Facebook and my issue was ignored.

Asked for Uber. Was suppose to arrive in 2 minutes. Nine minutes later driver was not there. He called to say he was lost because Uber had sent him 3 different addresses for me - none of which were my pick up address! I cancelled the ride. Driver was lost and I was late waiting!! Uber confirmed cancellation, nonetheless, charged me $5.00 for cancelling because 9 minutes had passed! WHAT A RIP OFF!! And now they are trying to introduce flying cars!! It appears ripping off ON THE GROUND is not satisfying the thievery urges of the CEO! I asked Uber for a refund. They gave me two emails they couldn't do anything because they had no history of such ride request AT ALL! MY OH MY. IF YOU HAVE NO HISTORY WHY AM I CHARGED $5.00! Nothing at Uber works correctly. Their entire system is messed up.

I have a PSA...Uber doesn't care. This is not shade or shame. My Uber account was hacked earlier this week by someone in Australia...yes "the down under". I like to travel but have never been to Australia. I tried contacting Uber via email through their website...they don't have a phone number to contact??? I sent 6 emails reporting the activity and asking for someone to contact me. I included screen shots of the receipts of the fraudulent trips that were taken under my account and to deactivate my account.
Also the email receipts that came in a foreign language. Since yesterday I can't get into my account and still no contact from an Uber representative. My bank has taken care me on their end...but Uber should at least acknowledge the issue I brought to them. I'm using social media to help get the attention of Uber and asking for anyone who can to deactivate their Uber accounts and uninstall their app to please do so. There are other companies you can use. Uber is a 500 billion dollar company currently and no one from the company cares to address the fraudulent activity happening through their company. Thank you.

I scheduled a ride three weeks in advance so that I could get home due to being at college and not having a car. It told me that my ride was scheduled and that it would be here within my fifteen minute window. A car never showed up!!! This service sucks. I will never use Uber again.

I take Uber to work at least 4 times a week - yesterday I get a driver, Steven, who was a complete ** and claimed he didn't know the Philly and was at the mercy of his GPS. As shown by the map, he clearly is a dishonest driver and a danger to passengers and other drivers. After such a horrible experience and not to mention being late for work, I will never take Uber again.

First, I would like to explain that I have NEVER nor will I now EVER have an Uber Driving Company. I received numerous fraudulent charges from the company. I tried to contact them via the phone number attached to the charge from my bank as well as via email. The phone number told me to send an email (because the phone messages get distorted or some BS) to support@uber.com...so I sent the email, and almost immediately I received a response that the email had NOT been received to go to the website and search for a response to my question...well without an acct, I cannot contact anyone. So as far as I am concerned, with the lack of their ability to have communication with their company or customer service, I think they are as fraudulent and crooked as the "driver" who STOLE hundreds of dollars from my account!

We took Uber from Coral Springs to Fort Lauderdale airport. As we passed the security we realized that we left one item (painting rolled-up) in backseat. We contacted Uber right away through the app and had to wait 20 more minutes for Uber to put us with the driver on phone. He did not speak any English so we got a fellow passenger to talk to him. He said he can come in 10 minutes and meet us where he dropped us. But we were boarding and did not have enough time. At that point he gave us his phone no. and we told him we will call him in 4 days when we get back.
4 days later, upon our arrival, we called him and asked about the painting and he goes no painting. I had a Spanish person call him but he totally refused that he does not have any painting. We have contacted Uber so many times but no help at all. They should really stand behind their customers. Should get rid of dishonest people and should not hire any body who can not communicate in simple English. After having this horrible experience I will never use Uber again.

ConsumerAffairs Research Team
The ConsumerAffairs Research Team believes everyone deserves to make smart decisions. We aim to provide readers with the most up-to-date information available about today's consumer products and services.
Founded in 2009, Uber launched its rideshare app service in 2010. Uber's easy-to-use app lets consumers connect with drivers in over 500 cities worldwide.
Uber car options: Uber's Economy, Premium and Accessibility options allow consumers to choose the vehicle that best fits their needs, whether they want small cars for quick routes or luxury cars driven by professionals.
Uber for Business: Businesses can enroll in Uber for Business, a ride management platform that allows small or large companies to monitor employees' travel expenses.
Uber deliveries: Uber also has delivery services. Businesses can use UberRush to deliver products to customers, and participating restaurants can use UberEats for their food delivery service.
UberPOOL: UberPOOL allows consumers to share their ride with others to save money. Requesting UberPOOL matches consumers with others traveling in the same direction and splits the fares between them.
Self-driving car research: In 2015 Uber announced their collaboration with Carnegie Melon to explore the potential for self-driving cars. As of 2016, Uber is performing its research and testing in Pittsburgh.
Best for Uber is best for consumers who need transportation over short distances in large cities.
Compare Transportation & Rideshare Apps
Company Name:

Uber

Website:

https://www.uber.com/