Health care costs appear to be one area of the economy where there is the least amount of transparency, and a new survey drives home that point.
VisiQuate, an analytics firm, surveyed health care consumers and determined that most lack a clear understanding of what they owe. 
Seventy-five percent of consumers in the survey said they were not told upfront about their financial obligations until after they had already received the medical service or procedure. Nearly as many said that they had received a surprise or unexpected bill for a medical procedure within the last year.  
The survey results not only show that consumers are at a disadvantage when it comes to planning and preparing for their health care costs; they also suggest that lack of knowledge can affect consumers' health care choices. A 2017 Gallup survey found that 23 percent of consumers delayed seeking care because they were worried about the cost. More disturbing, 63 percent of that group said they were being treated for serious conditions.
Complex revenue cycle
"Patients want increased transparency into the billing process, along with easier ways to pay their bills," said Brian Robertson, CEO of VisiQuate. "Today's healthcare revenue cycle continues to grow in complexity, requiring an advanced and strategic offering that incorporates intelligent automation and analytics. The process begins well before the consumer walks through the provider's door and continues after treatment."
But transparency in healthcare costs can be hard to come by. Former New York Times reporter Jeanne Pinder says three members of her family had minor surgery at about the same time and got three sets of bills. 
In a Ted Talk (video below) Pinder explained how she set up a crowd-sourced database of what drugs and medical services cost. In one extreme example, she found she was charged more than $1,200 for an anti-nausea drug she later found she could purchase online for $2.49.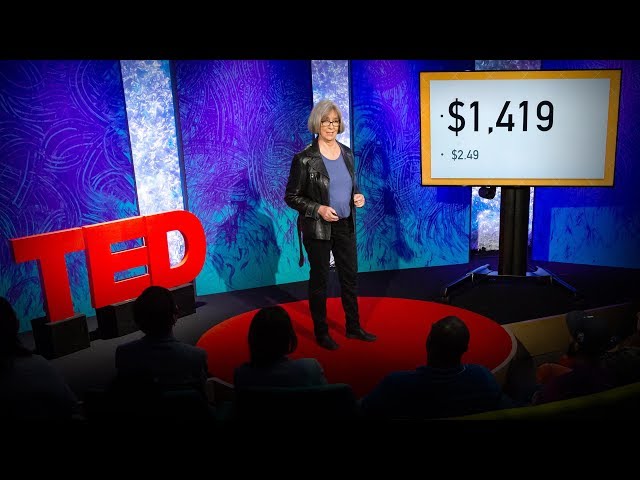 "No idea what things cost'
"The more I talked to people the more I realized that no one has any idea what stuff costs in health care," Pinder said in her presentation. "Not before, during, or after that procedure do you have any idea what it costs. It's only months later that you get an explanation of benefits that explains exactly nothing."
Knowing what medical services cost upfront would also benefit providers, according to the VisiQuate survey. The authors cite American Hospital Association data which show that health care providers carry more than $38 billion in bad debt on their books, in part because patients can't afford to pay for the treatment they've already received.
That ties into previous research from Harvard Medical School which showed that medical bills were the leading cause of bankruptcy from as early as 2001.